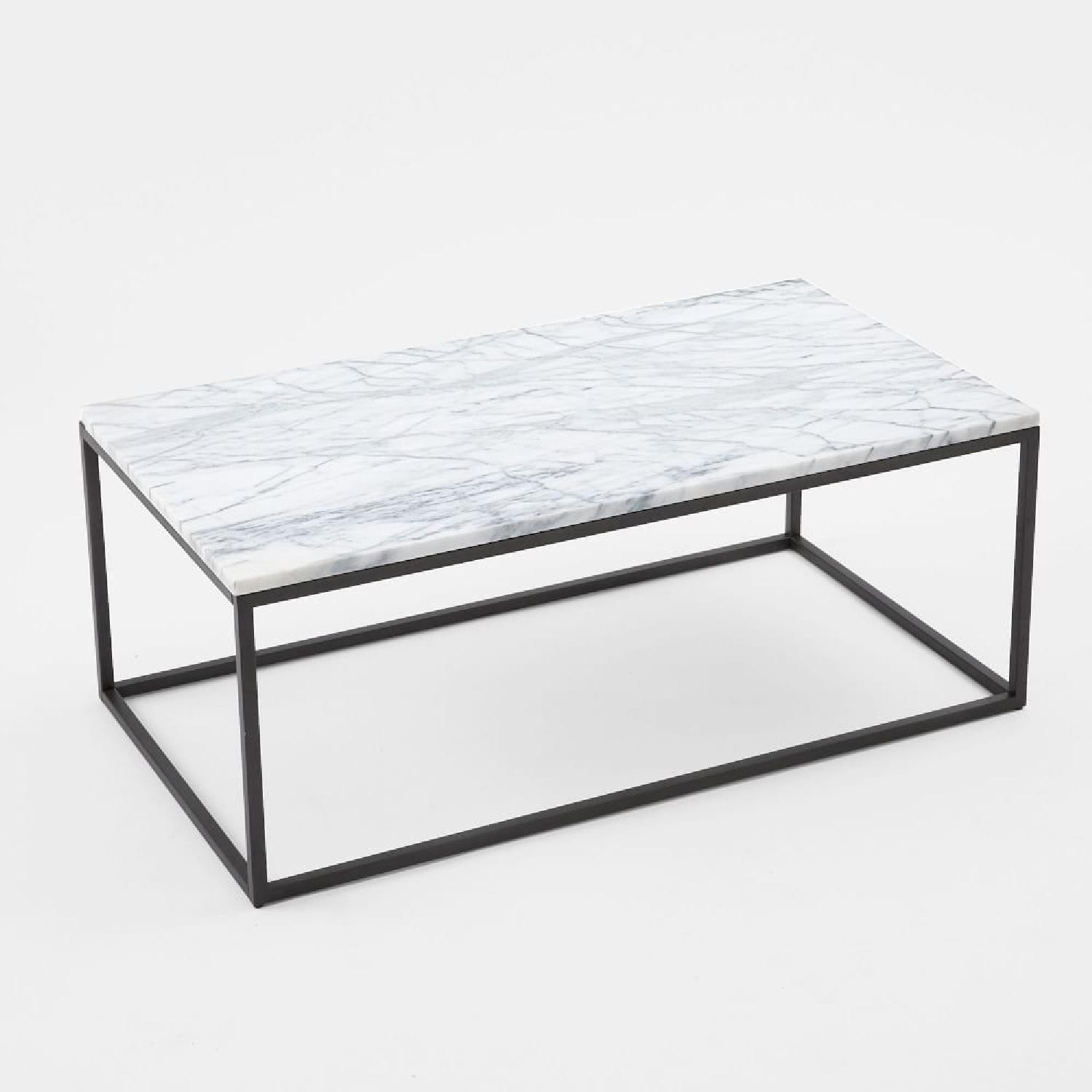 Box frame coffee table marble
A small coffe table that brings the touch of simplicity and a good taste into the living room stylization. The most important element of this product is its steel frame with an antique bronze finish. It provides solidity and attractive appearance.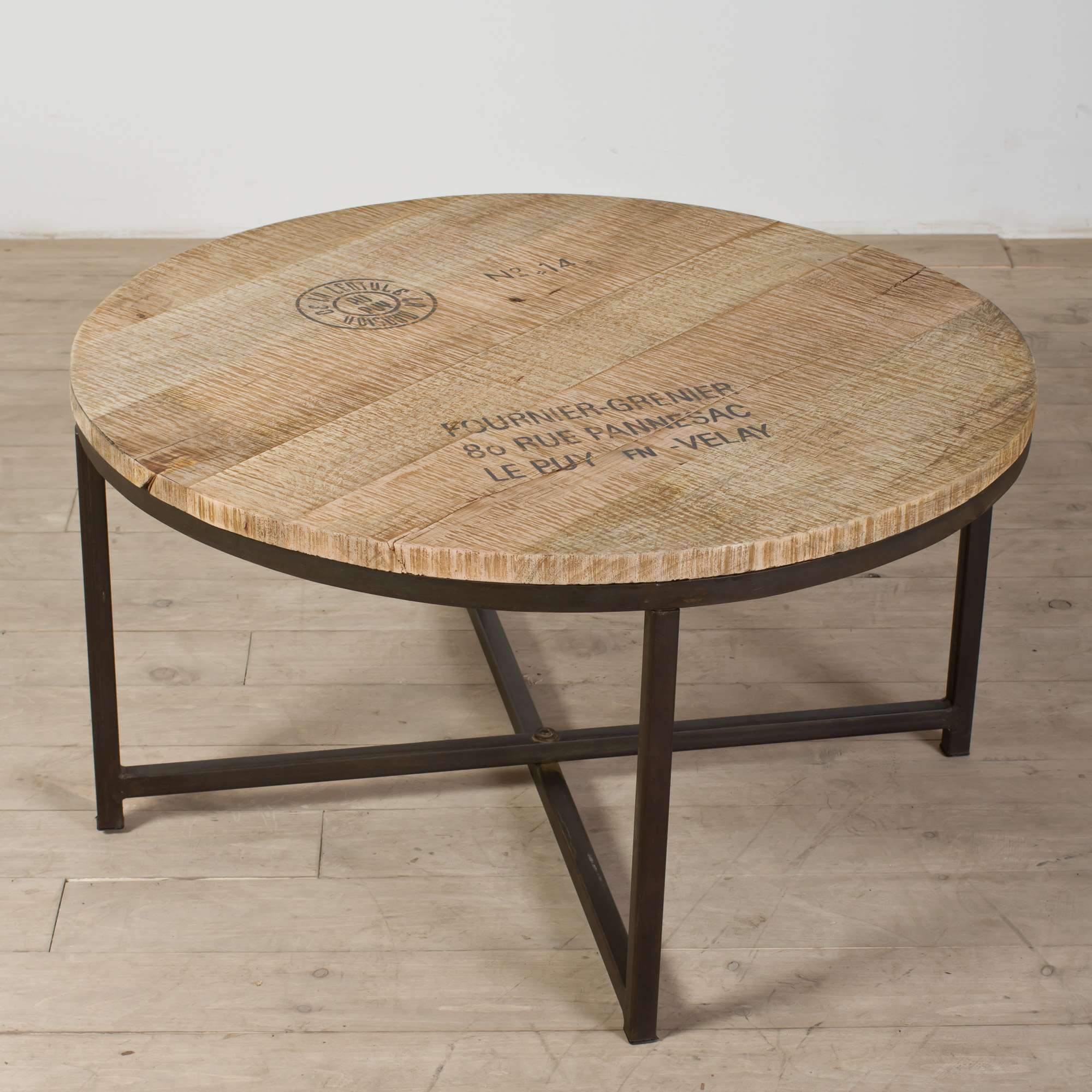 Ayodhya round coffee table india
A touch of simplicity and attractiveness. Its rustic, unique look decorates any living room. The top is made of mango wood and the frame is made of solid iron that provides stability and resistance to damage.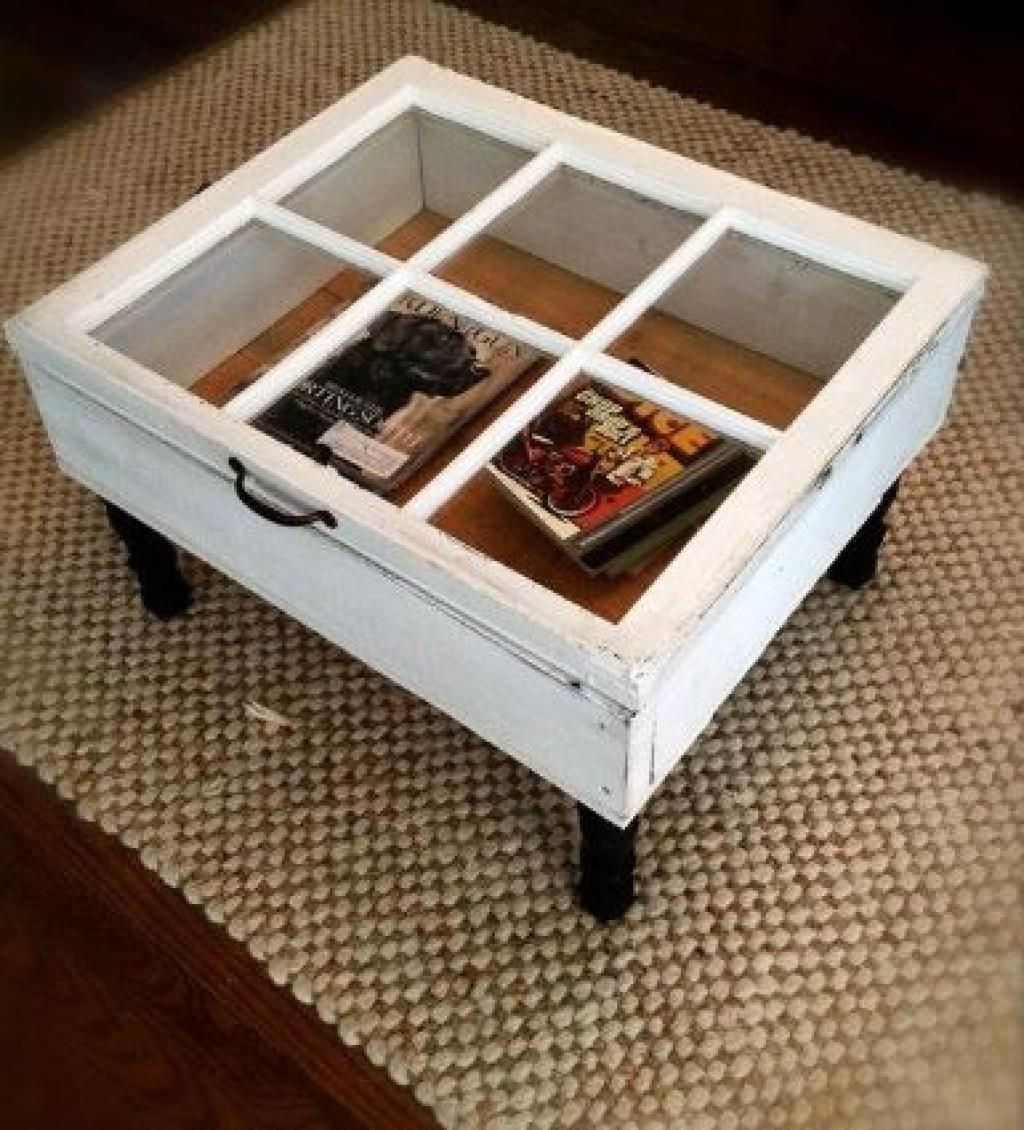 Reclaimed window coffee table with
Coffee table made of wood and fitted with glass top. Includes compartment for storing books, magazines and more. Classic form and elegant design for each home.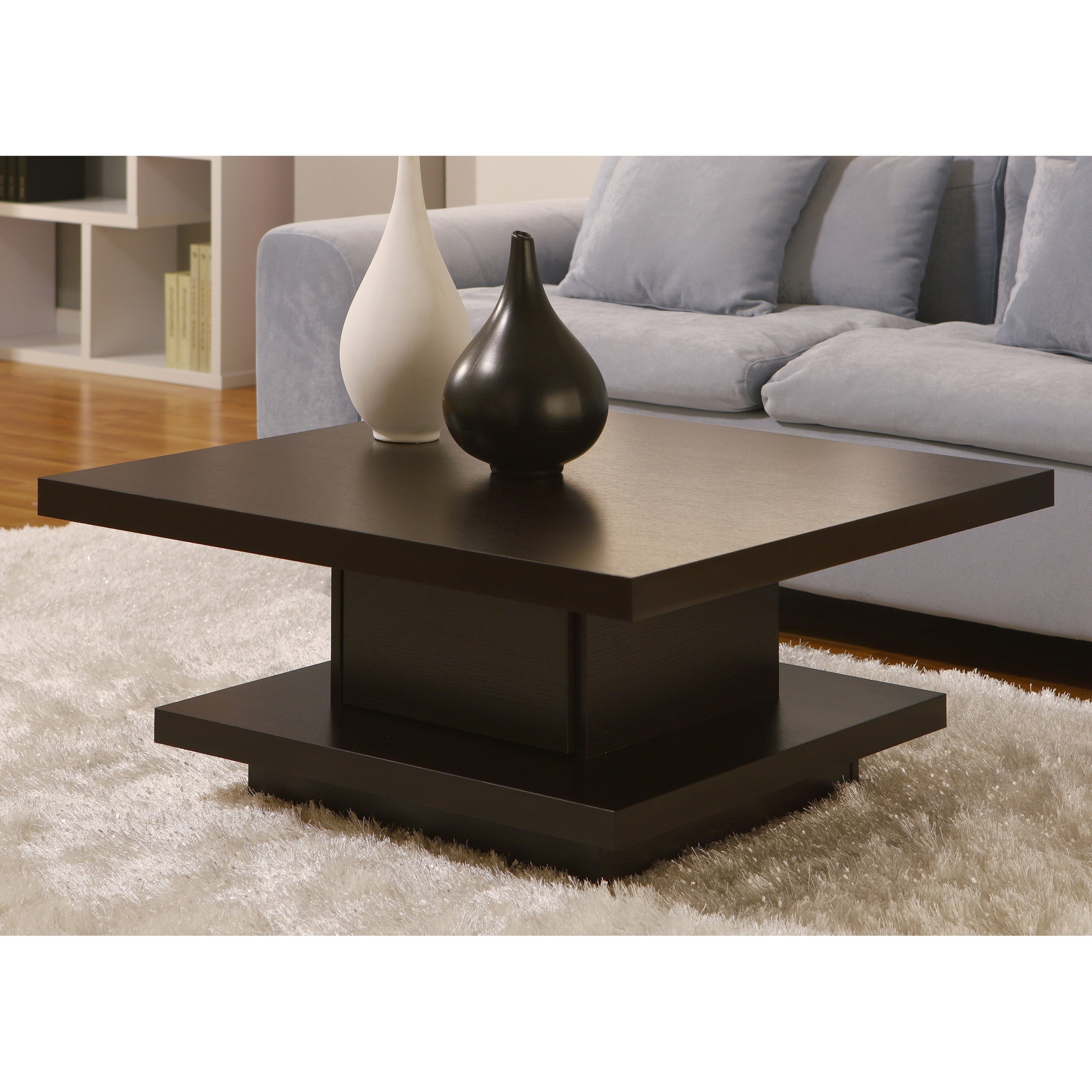 Wakiaka unique pagoda coffee table
This unique piece of furniture will modernize the interior decor style in the room. The coffee table is made of veneer wood. Its middle base provides stability and it is equipped with additional storage space.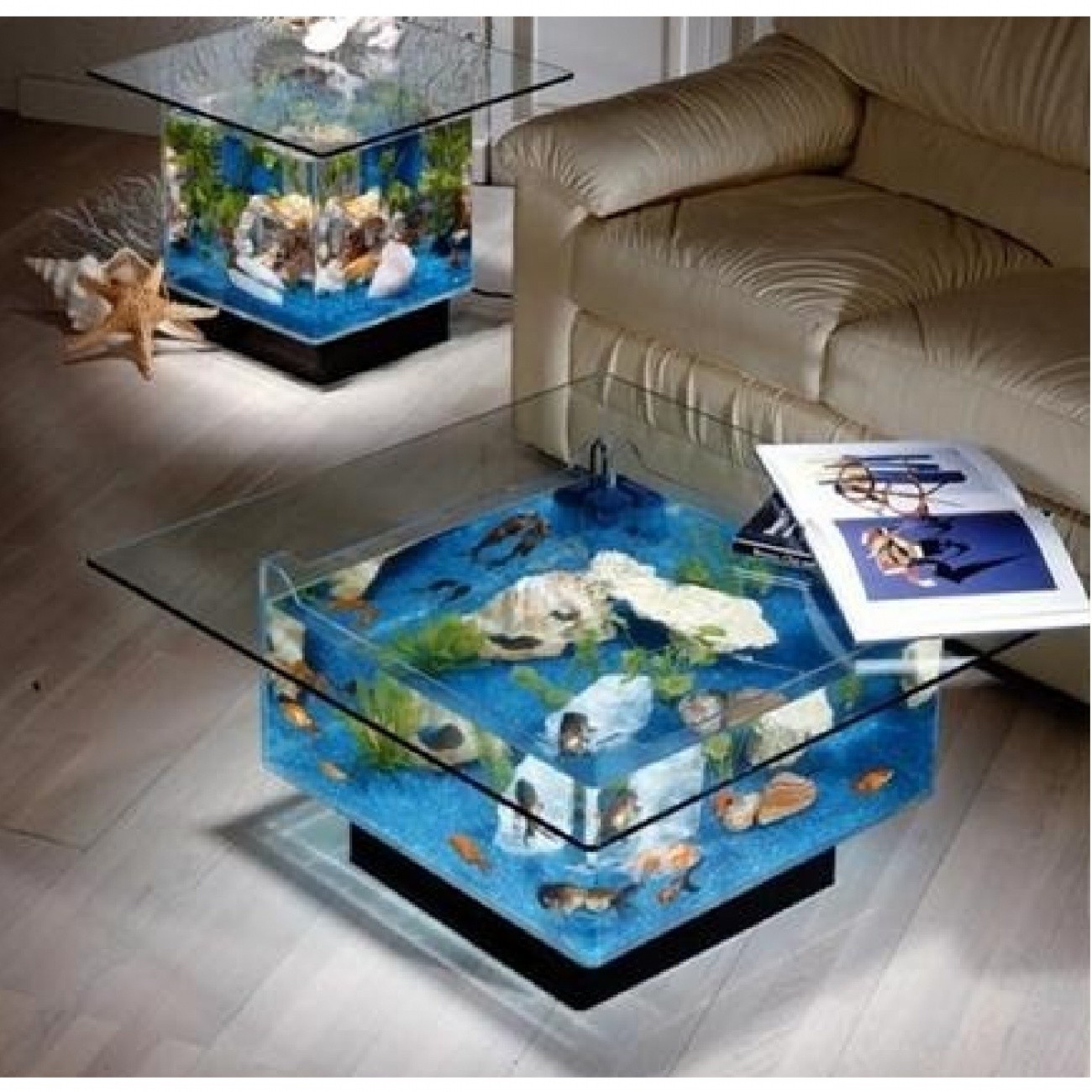 A pair of two unusual coffee tables in a tropical theme. They feature trasnsparent glass tops and an extraordinary base made of aquariums in a magnetic blue color. The tables will be an extravagant element of every room.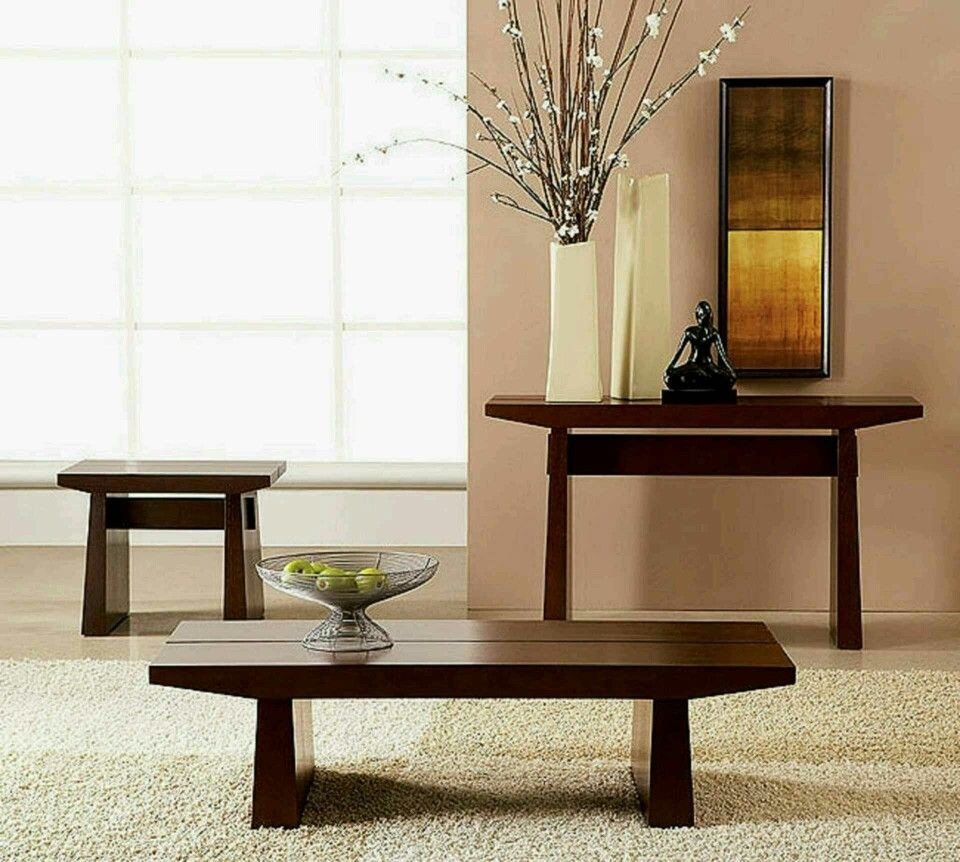 A decent collection of tables. The set constitutes contemporary style with its geometric design and plain brown finish. Simple form gives a nod to modern Japanese design. Three types of tables comprise this set.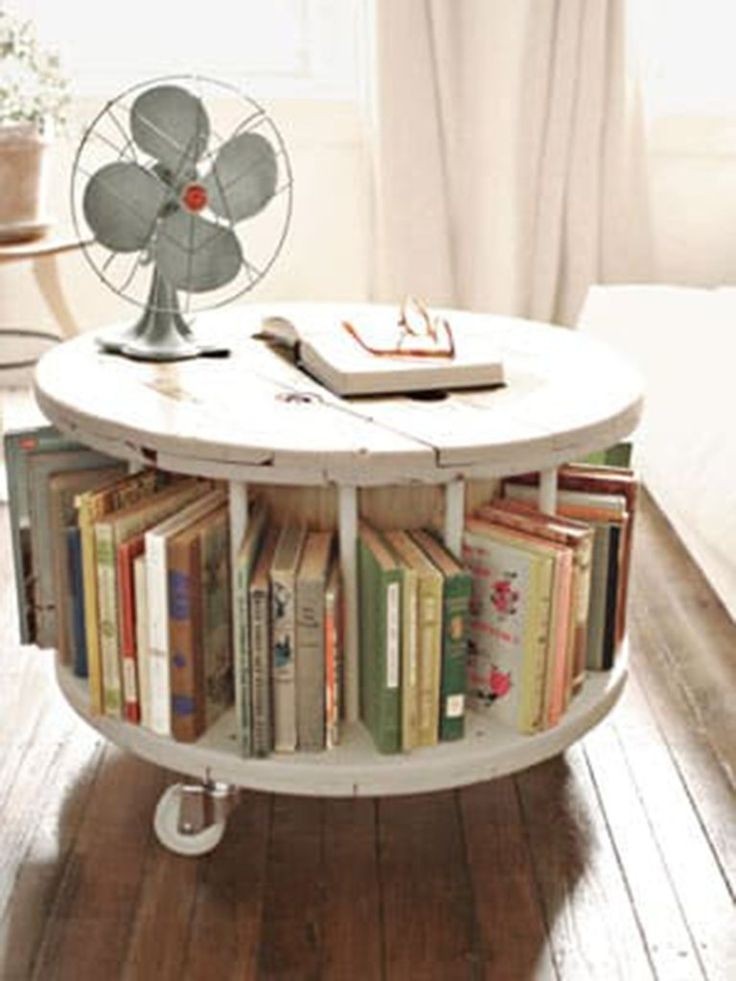 Lovable white coffee table. Its industrial uniqueness is defined by round form and distressed finish. Rolling casters allow to move the piece on a whim. Besides, the base offers compartments divided with vertical metal bars - great to store books.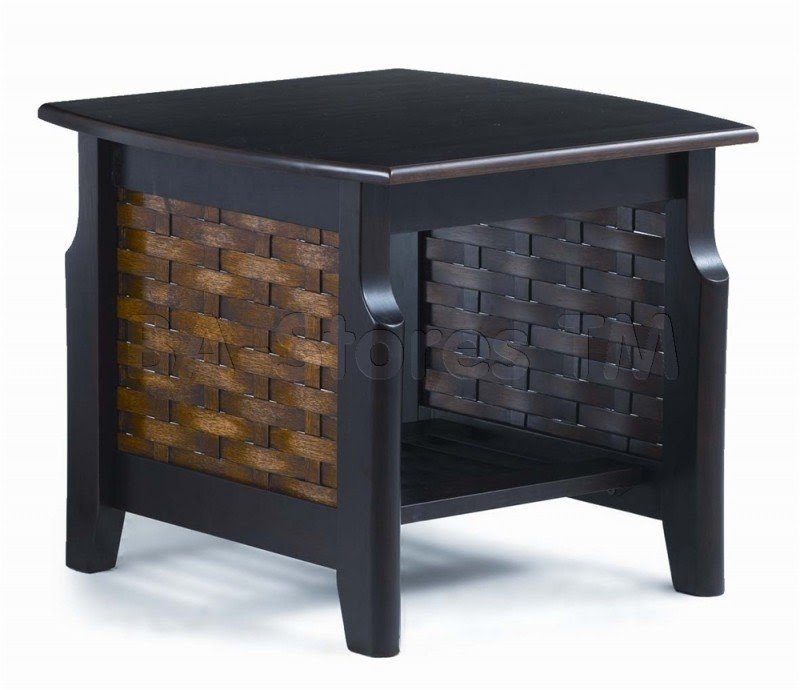 ... Coffee and End Occasional Table Set in Java (Coffee Table & End Table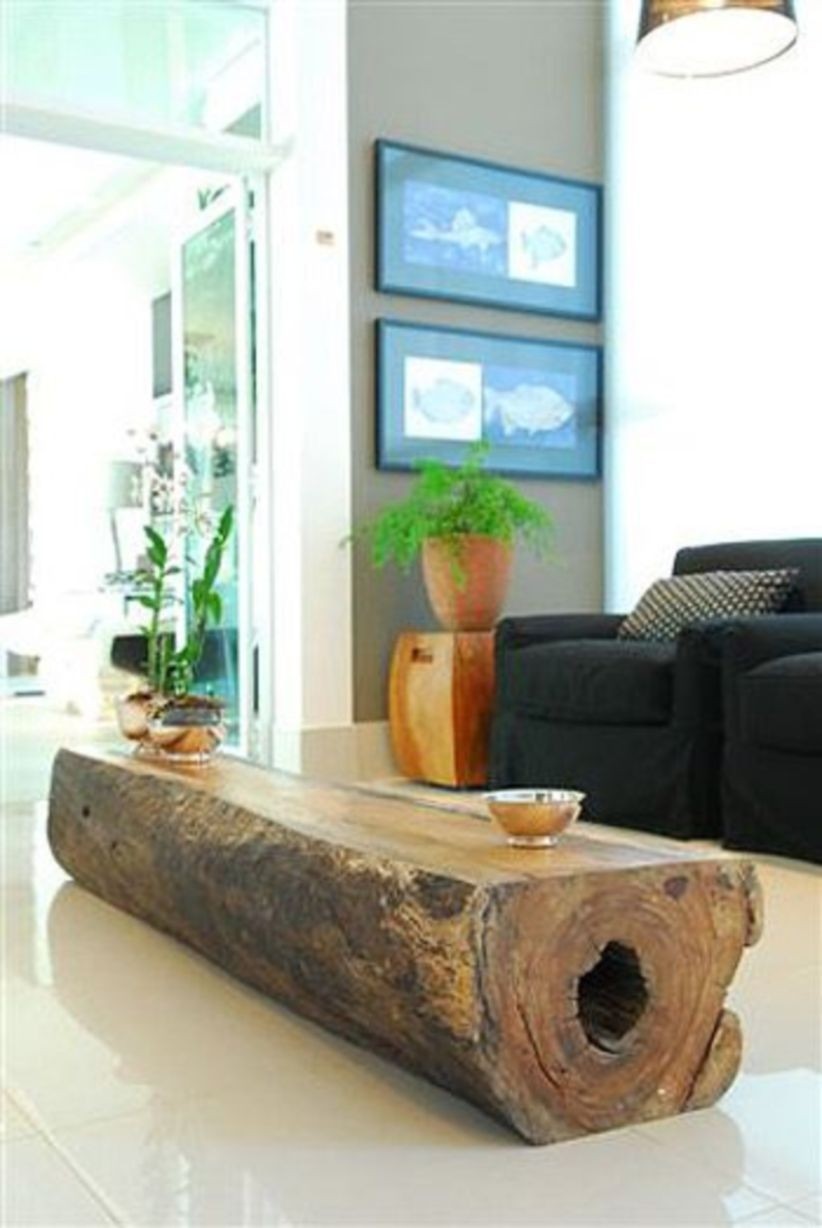 There is the main principle in modern interior stylizations, that you can use any material you want - the composition is the most important thing. The simple log used for this coffee table perfectly catch the idea of contact with nature, which designer had.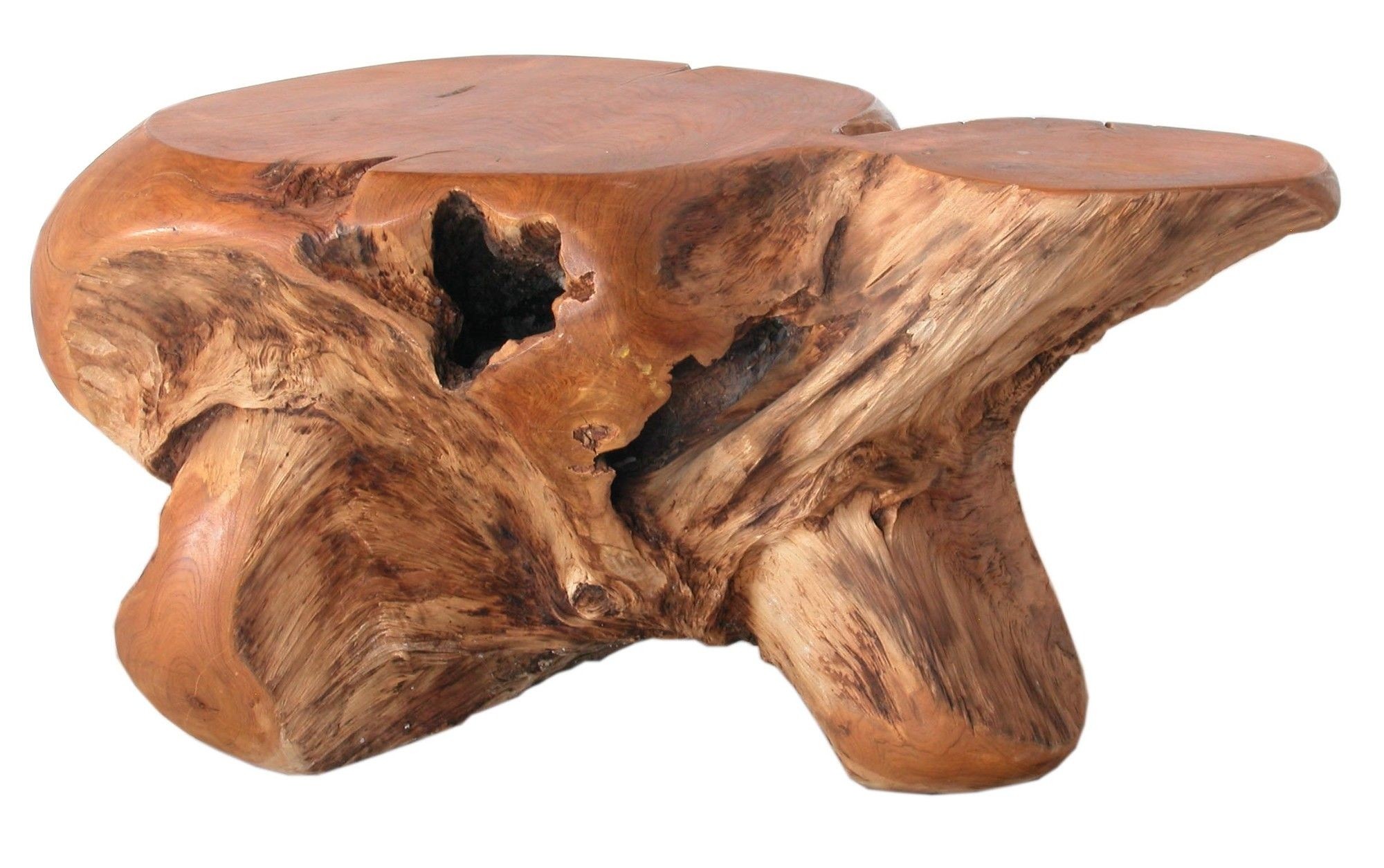 Atlantis Coffee / End Table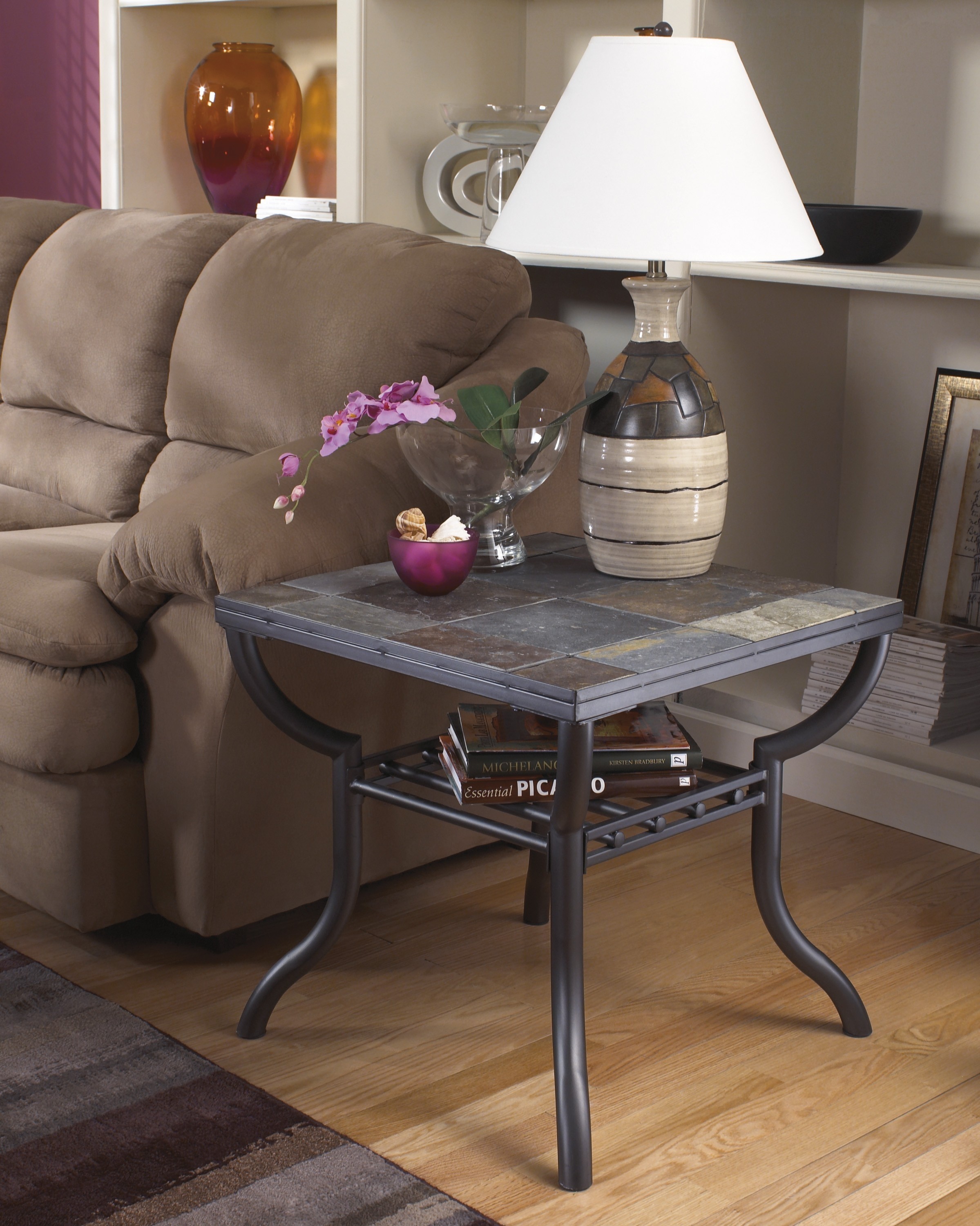 Very stylish and durable, this Slated Square End Table in Gunmetal Finish provides highly aesthetic properties. The frame is designed of welded metal, while the tabletop is consisted of inserts made of natural slate tiles.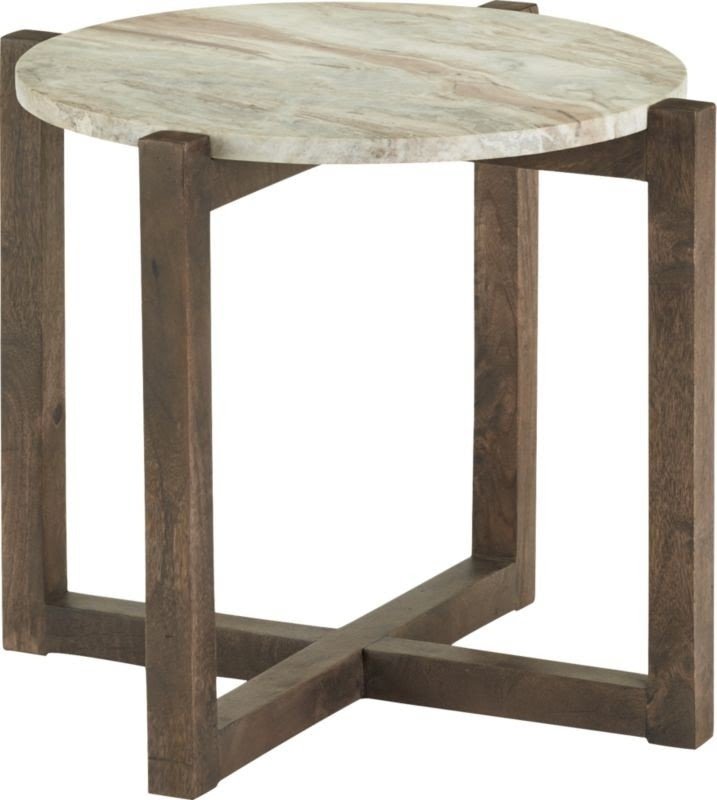 Modern Coffee Tables, Accent Tables and End Tables - Unique Coffee ...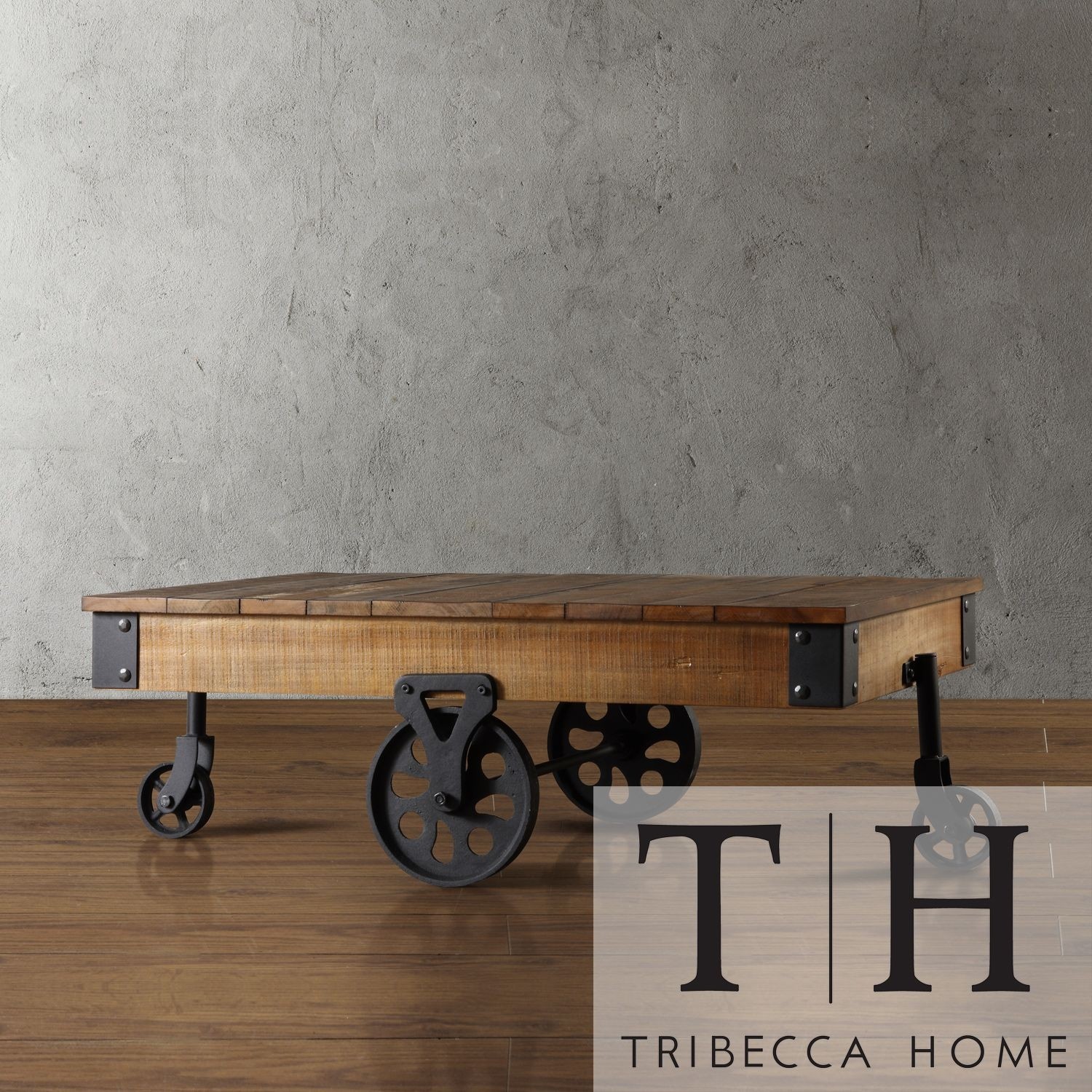 A little light sanding and creative waxing turn this old factory cart into an unusual serving cart. The blond wood juxtaposed with the dark iron wheels and hardware makes an interesting contrast that can become a unique conversation piece.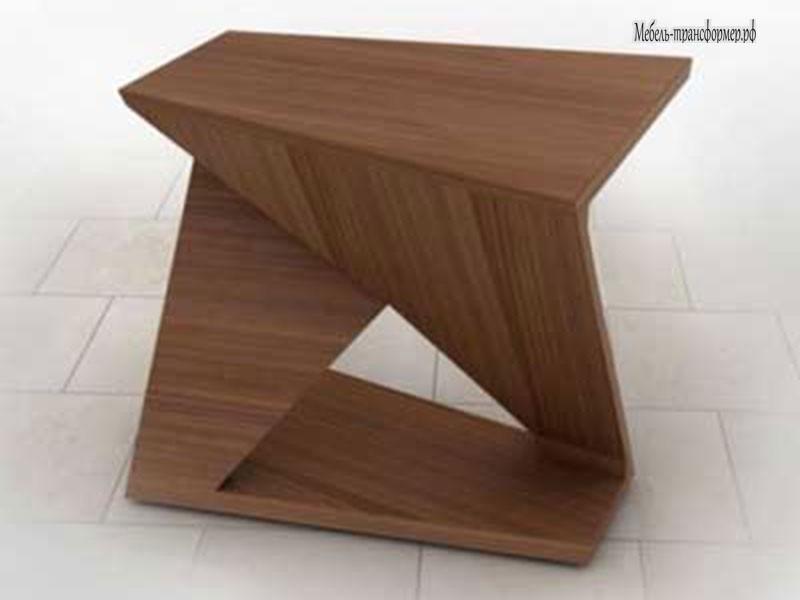 Furniture : Unique Wooden Coffee Table ~ HeimDecor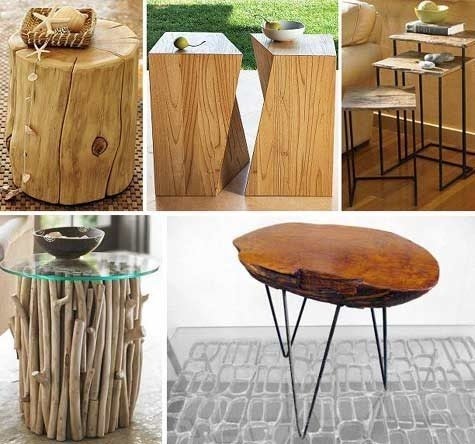 tree-stump-coffee-table-side-end-table-roundup-86228.jpg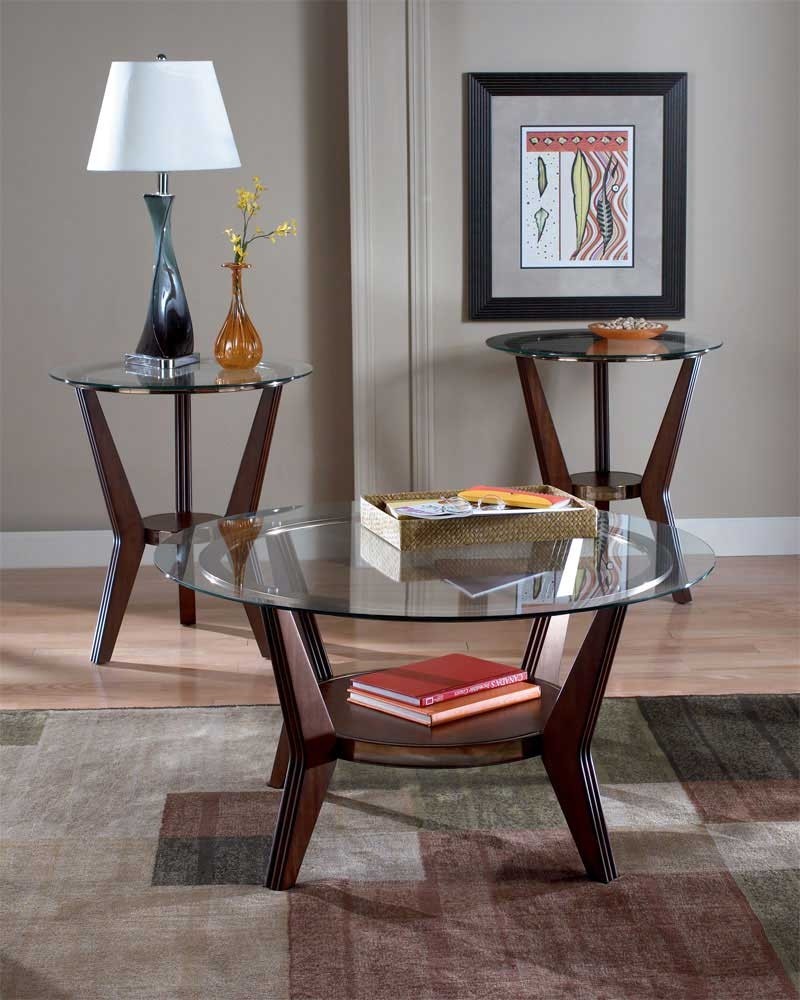 3 Piece Occasional Table Set with Glass Top by Famous Brand Furniture. $389.13. Wood legs with reeded profiles in dark brown finish.. Coffee table Dimensions: 35"W X 35"D X 21"H. Clear glass top.. Wood Shelf. End table dimensions: 24"W X 24"D X25"H. The u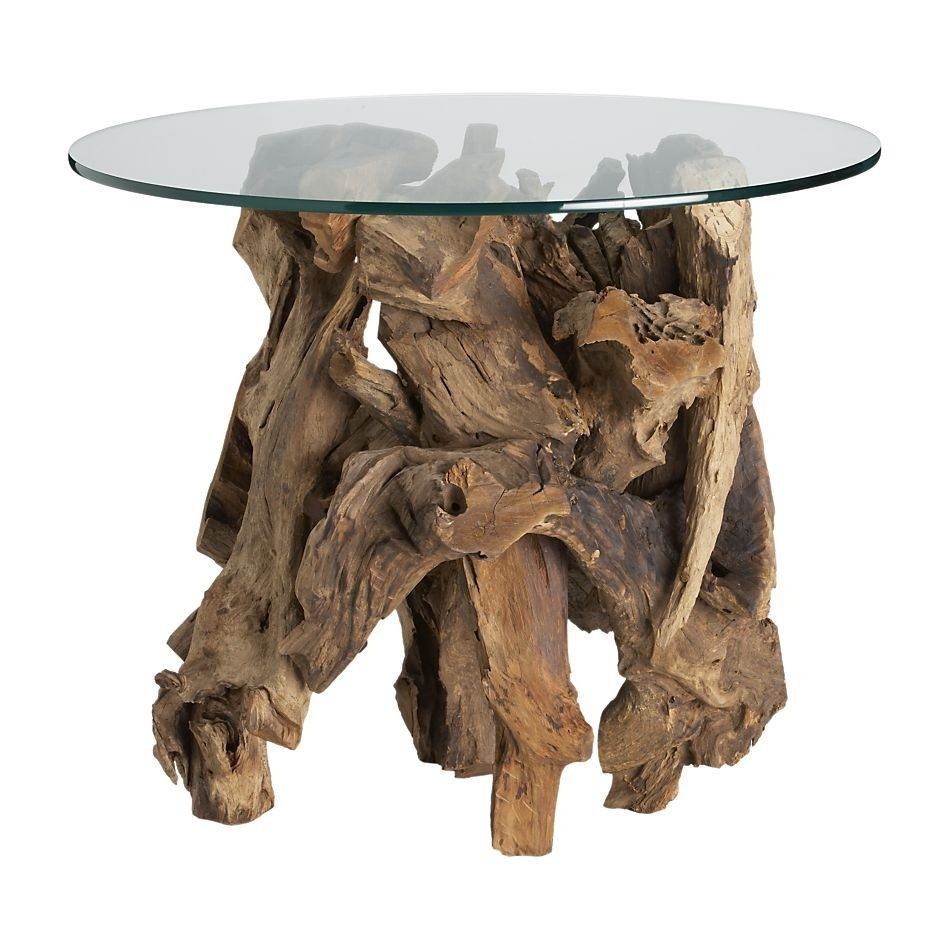 A fine coffee table featuring a unique base composed of natural-finished cypress stumps and driftwood from Medina Lake, Texas. Its round top with a rounded edge is manufactured of clear tempered glass.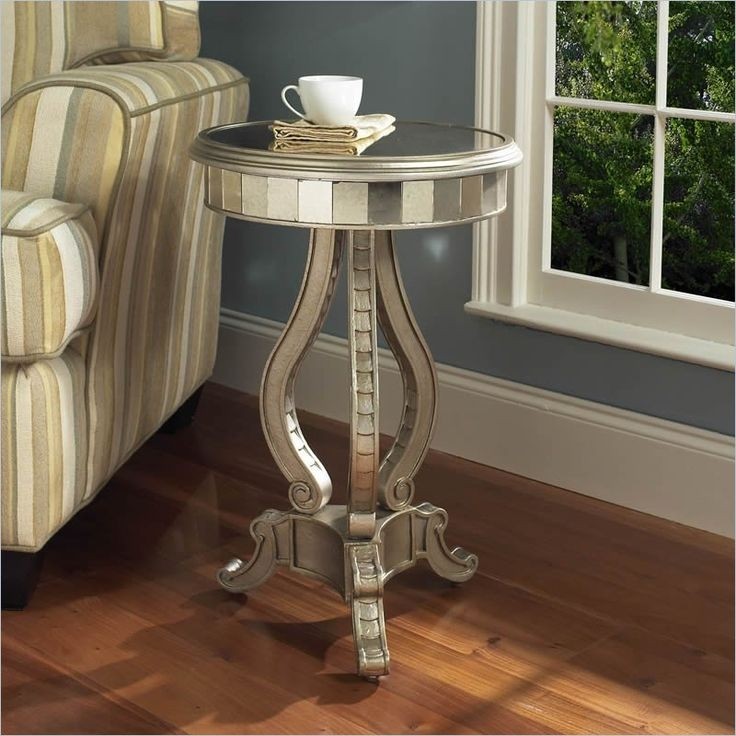 This is a high quality pedestal table that features a top made of attractive and solid glass. The frame is made of MDF and hardwood with an attractive, hand painted silver finish. The table measures 18 inches deep x 18 inches wide x 26 inches high.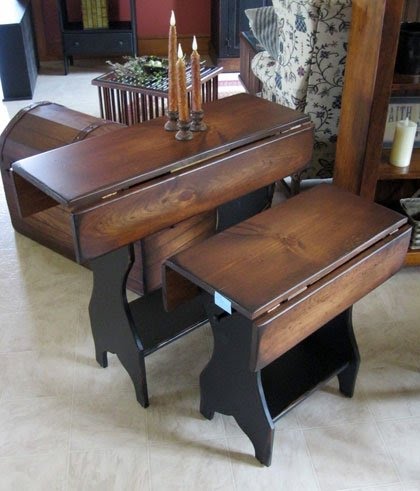 Primitive amish Furniture | Amish Country Furniture - End, Lamp, Sofa & Coffee Tables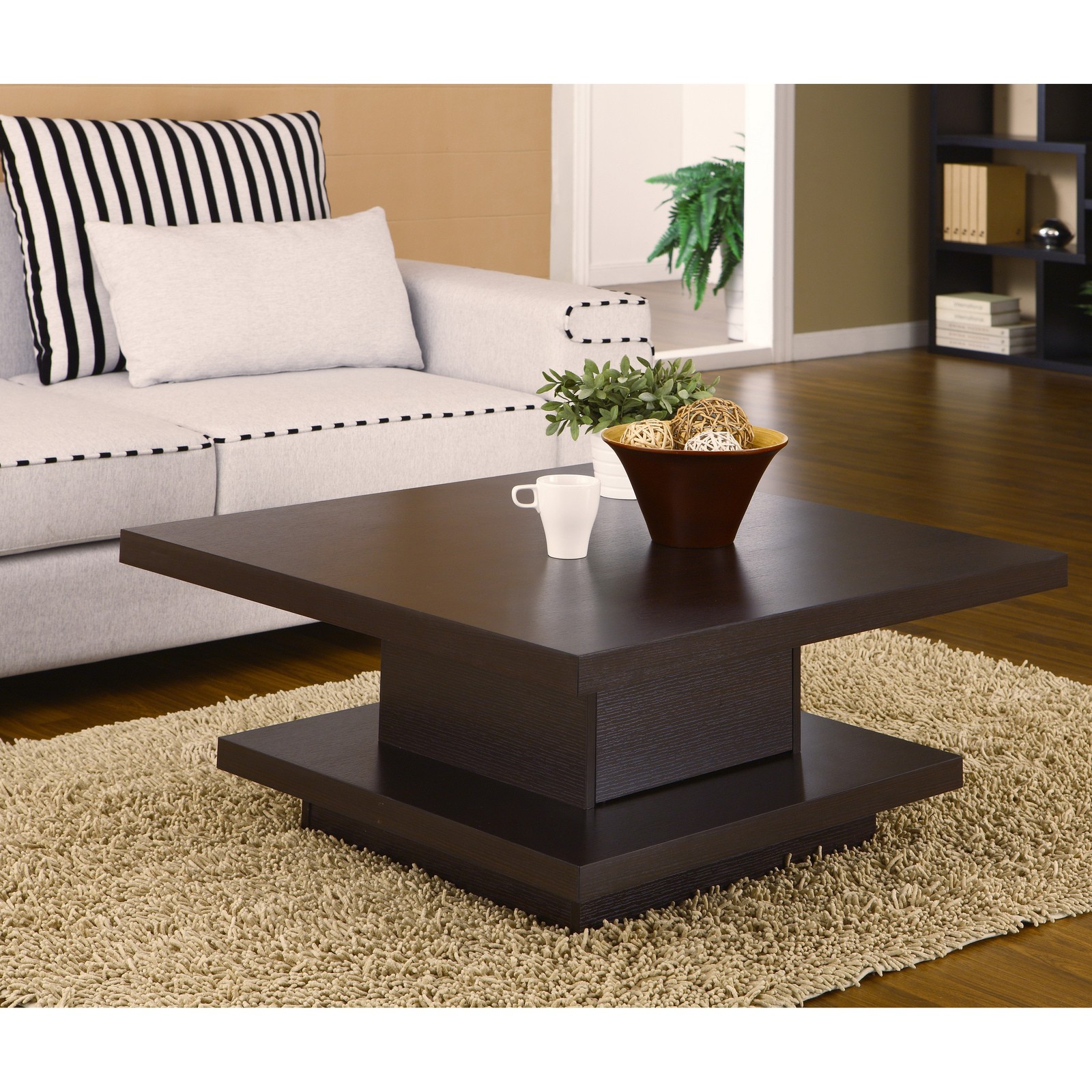 It is a modern coffee table that has got a solid wood construction and dark finish. It fits perfectly to any style and décor in your living room, family room and other.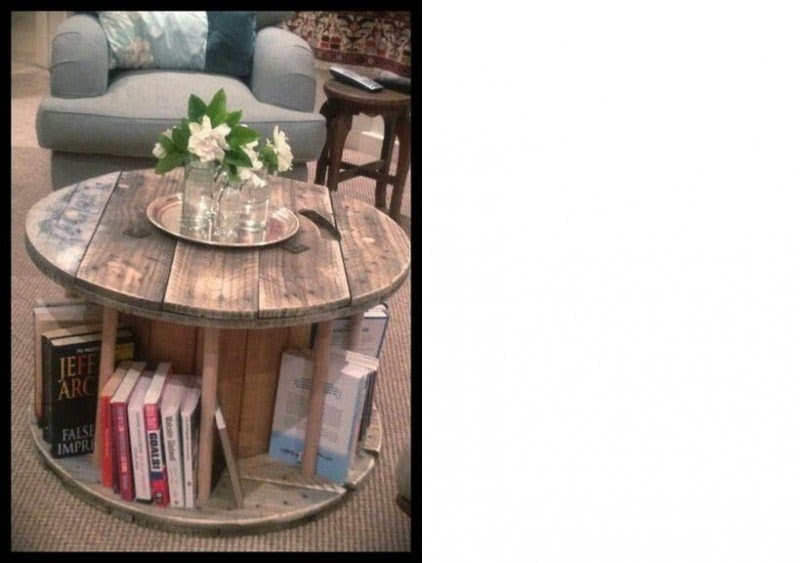 unique coffee table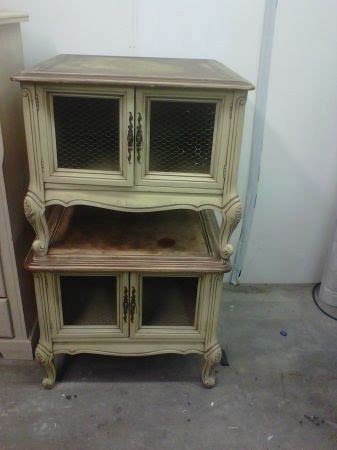 #Detroit: Must see Unique End Tables and Coffee table - rehab $135 -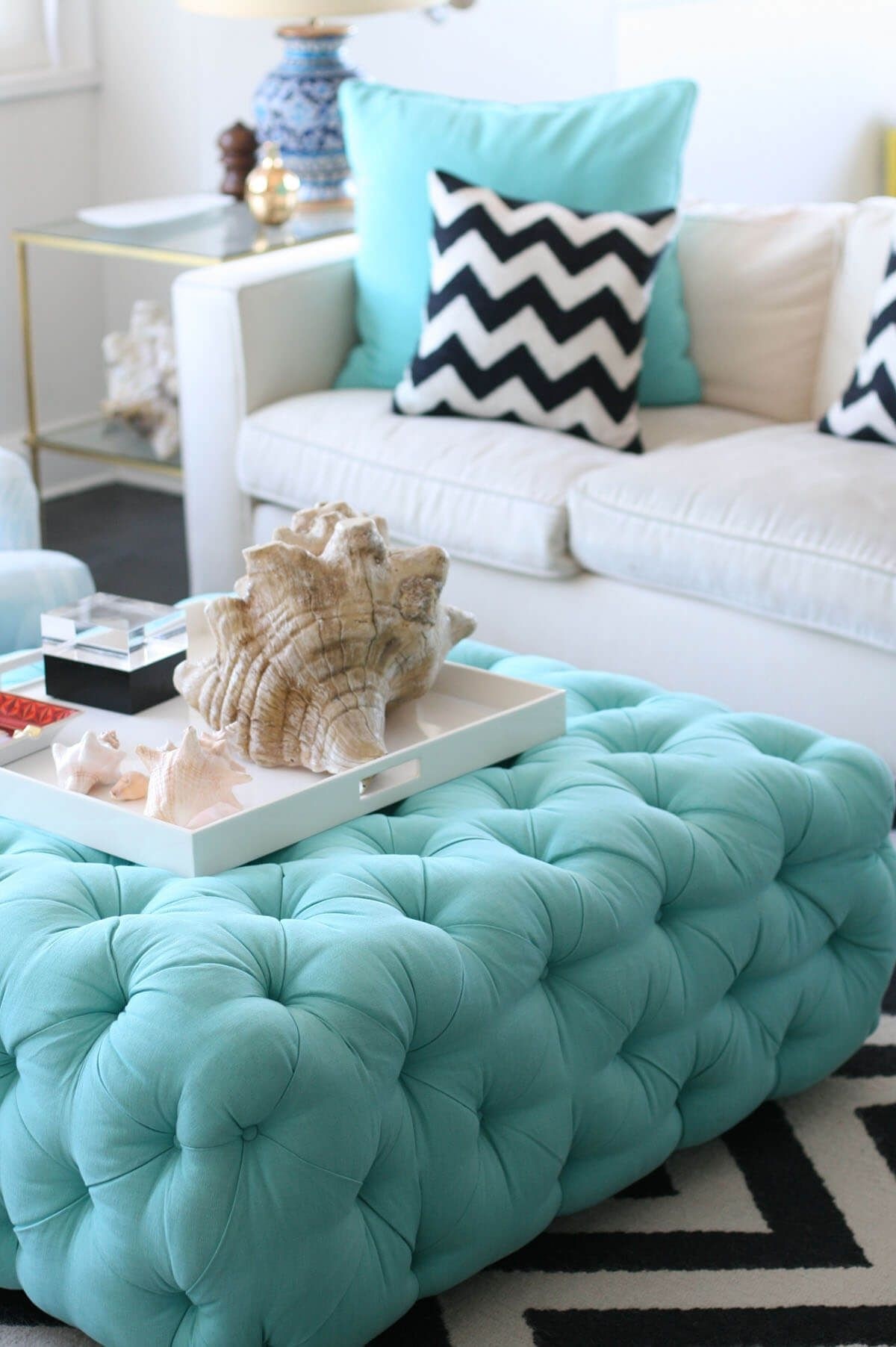 While ottomans are generally pretty similar in design, this one will take you one step beyond thanks to the tufted structure of the upholstery and the charming baby blue finish of the material that gives it a certain edge.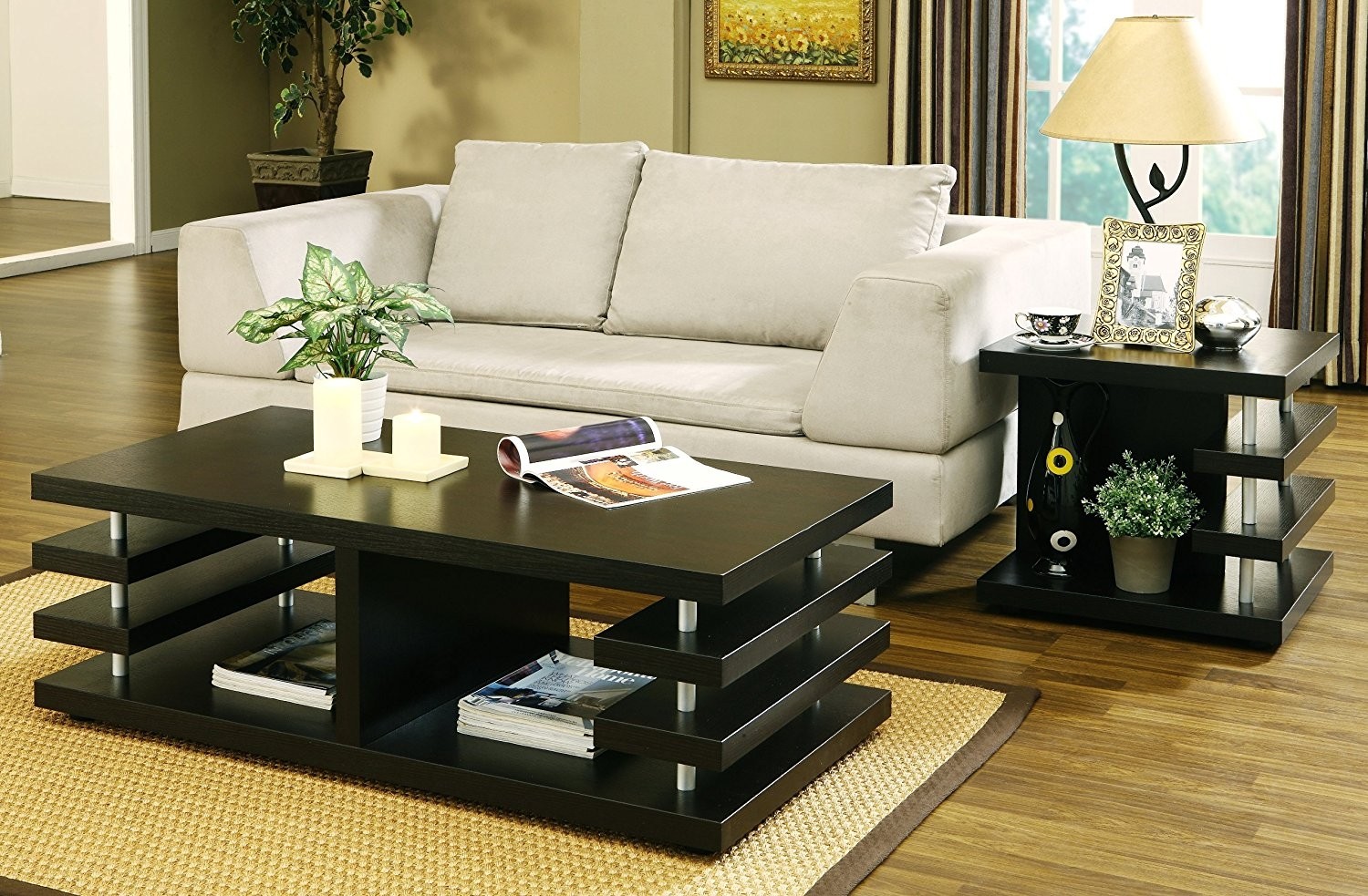 Rectangular coffee table made in a modern style. Space for storage is utilized to the maximum. It consists of two, lower shelves and four side shelves connected to the legs. Elegant addition to any living room.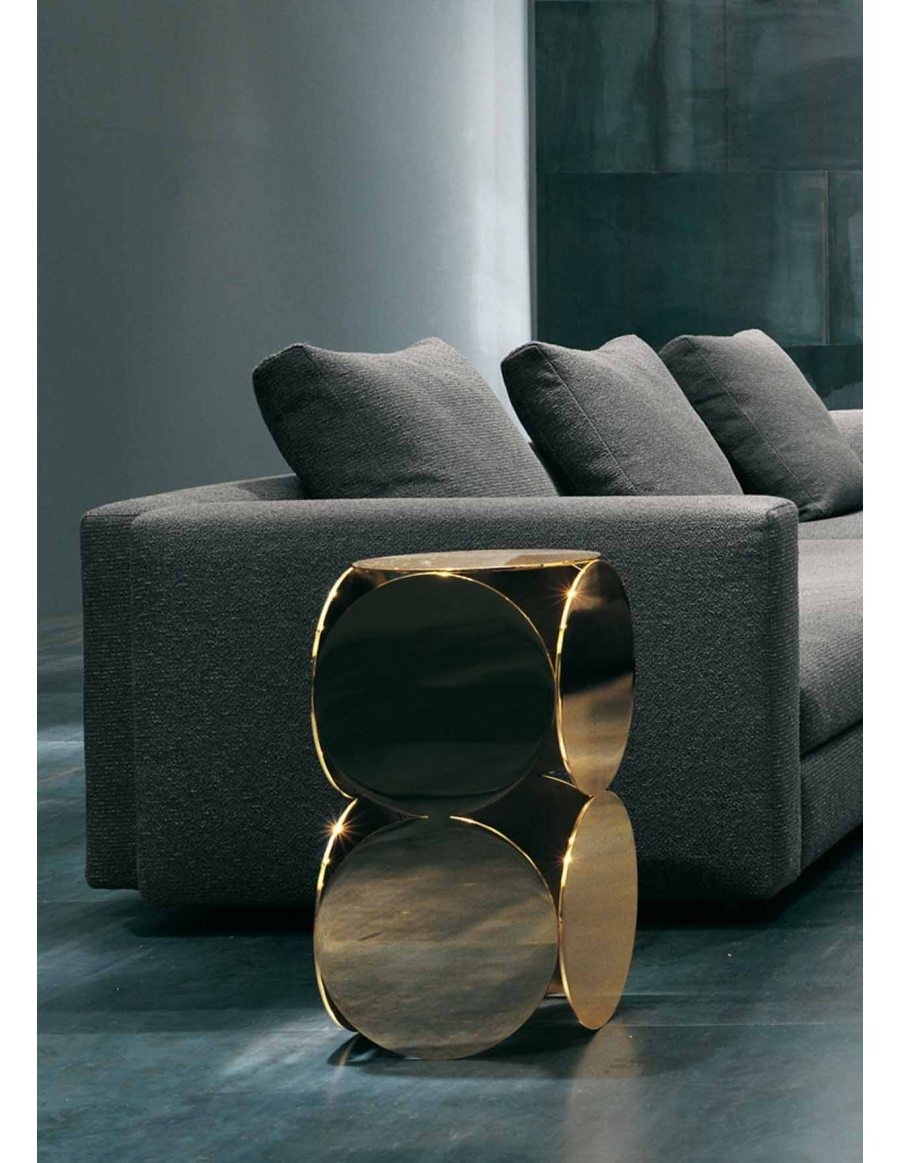 Minotti Still coffee table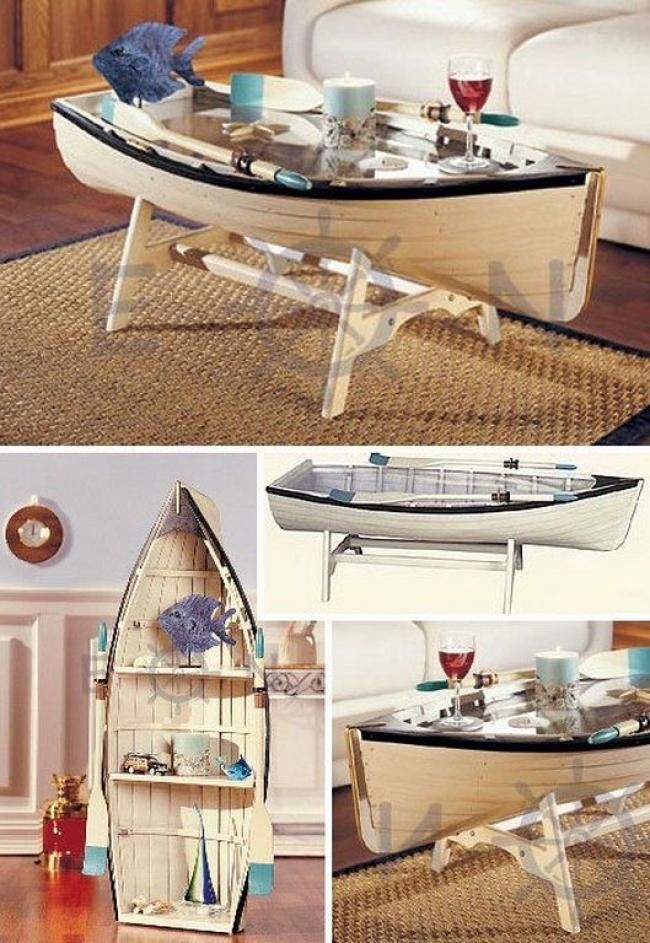 Inspired by nautical motives, this end table with shelves constitutes a unique living room addition. It comes also with a set of removable shelves, which when reversed and put on its end, can serve the role of a bookcase.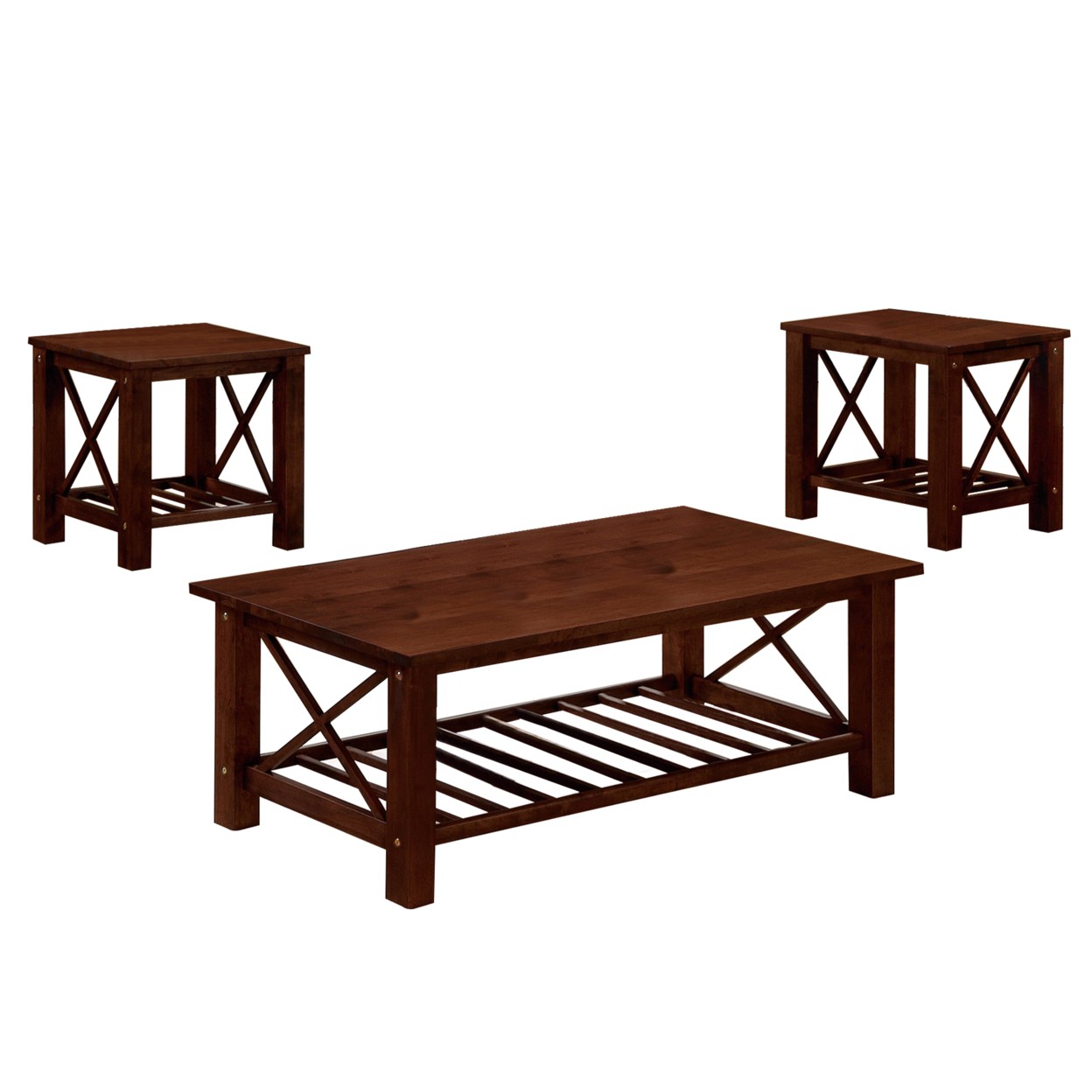 It is a 3-piece coffee table set that includes one coffee table and two end tables. They fit perfectly to any style and décor and have got a rich finish and contemporary design.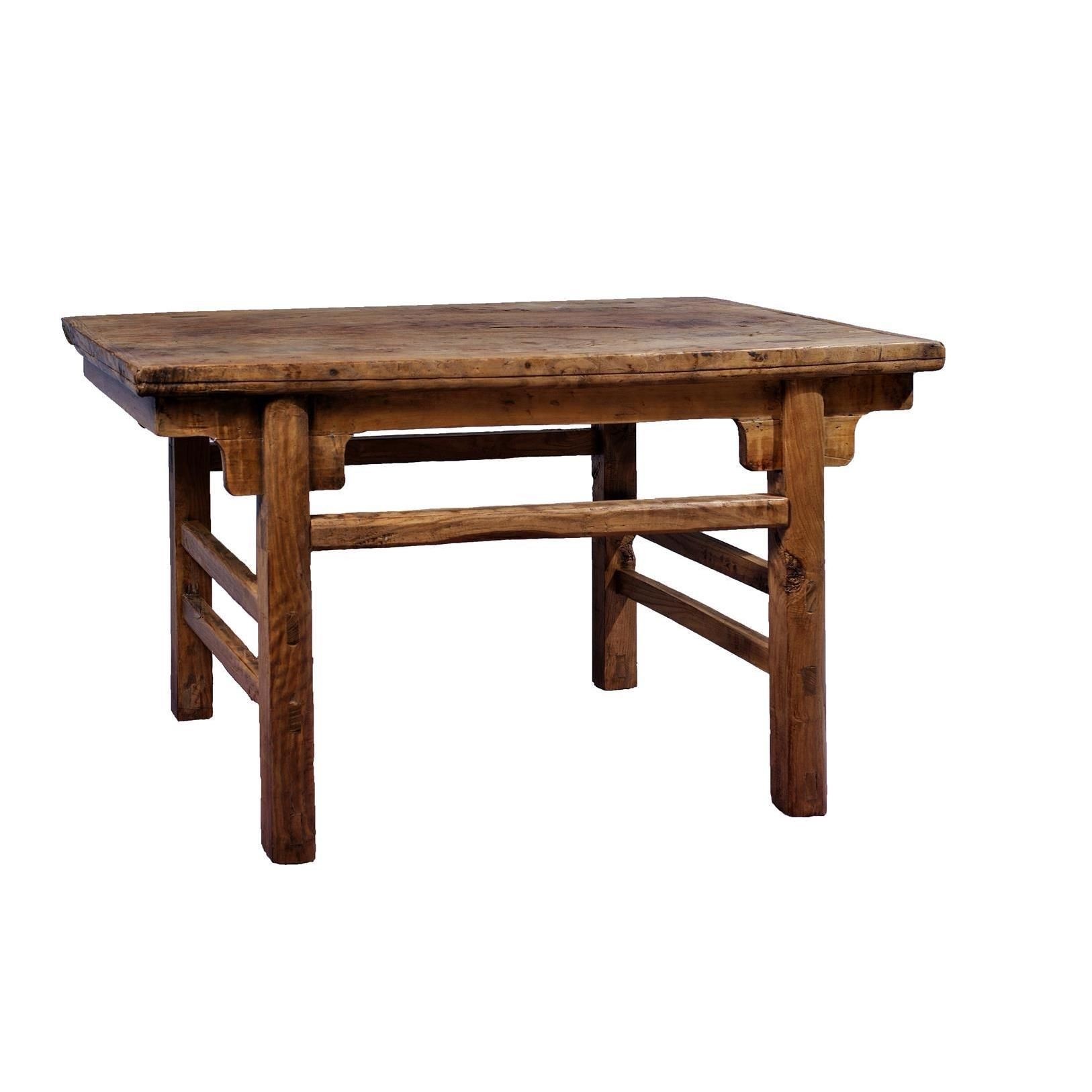 Back to Post :Rustic Coffee Tables and End Tables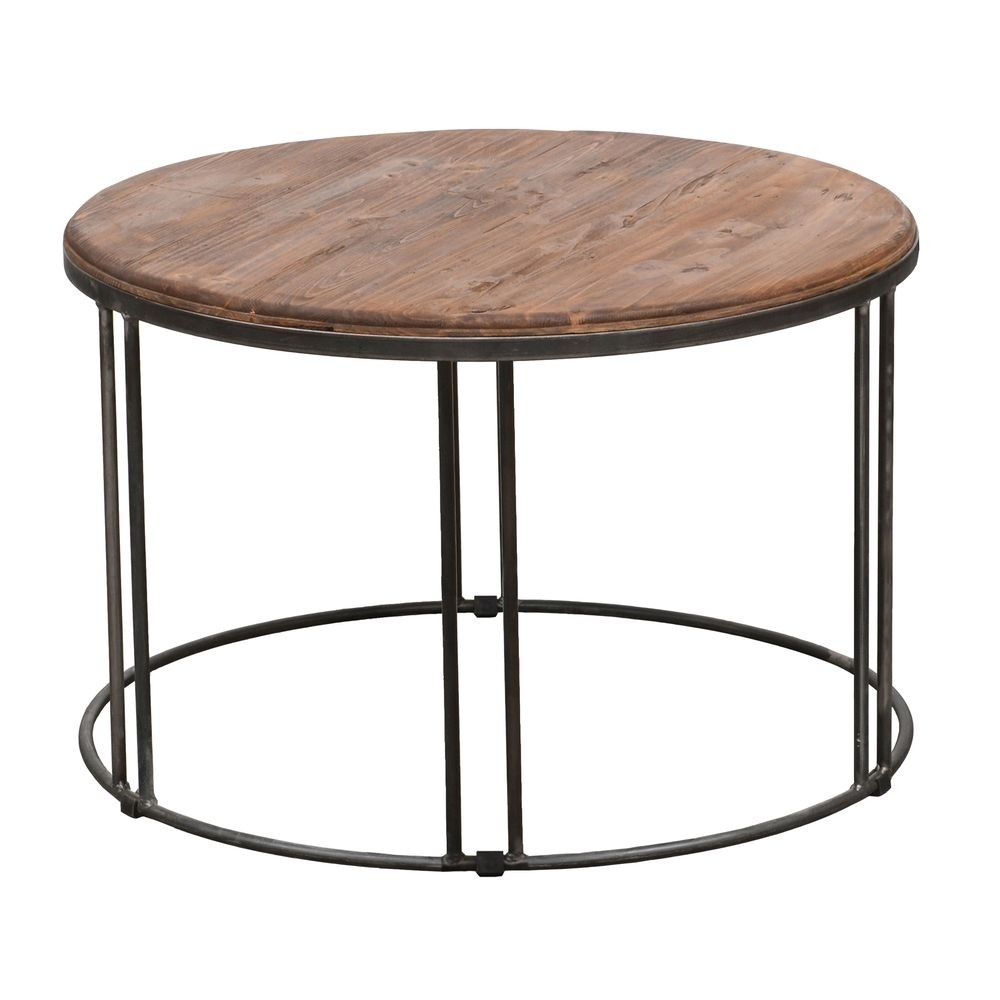 This is a high quality coffee table designed for use in the living or guest room. It stands on a high quality iron frame and its top is made of reclaimed pine wood. It is a stylish product that makes the living room more classic-styled.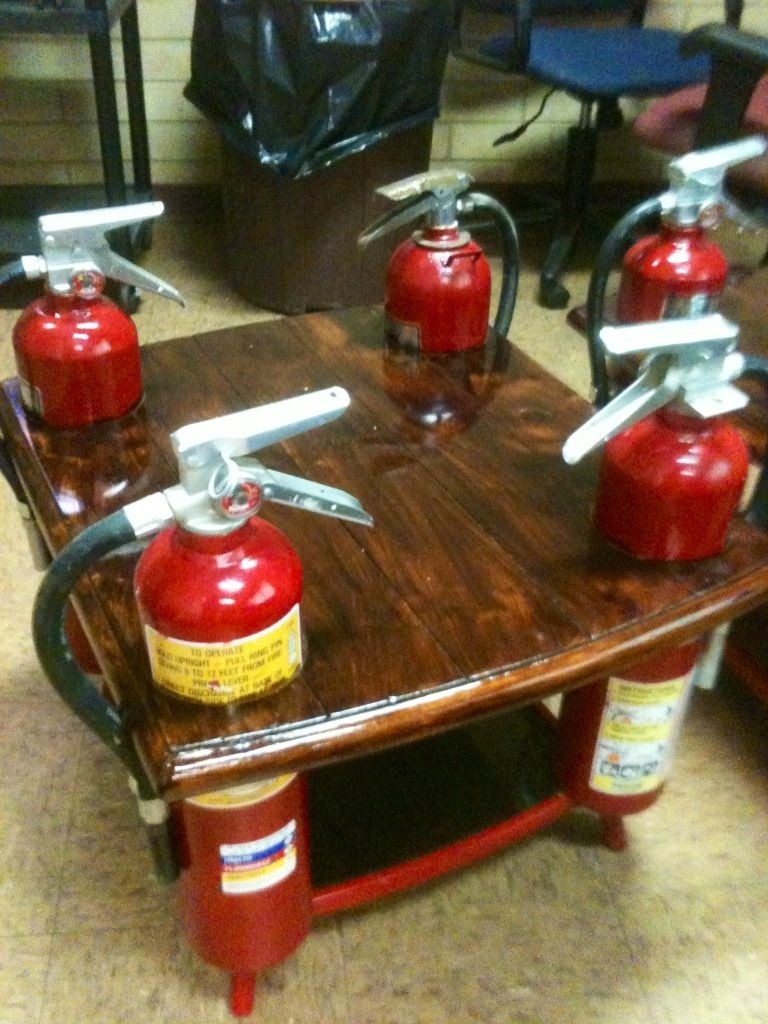 Awesome Fire Extinguisher End Table Fire Station furniture Unique.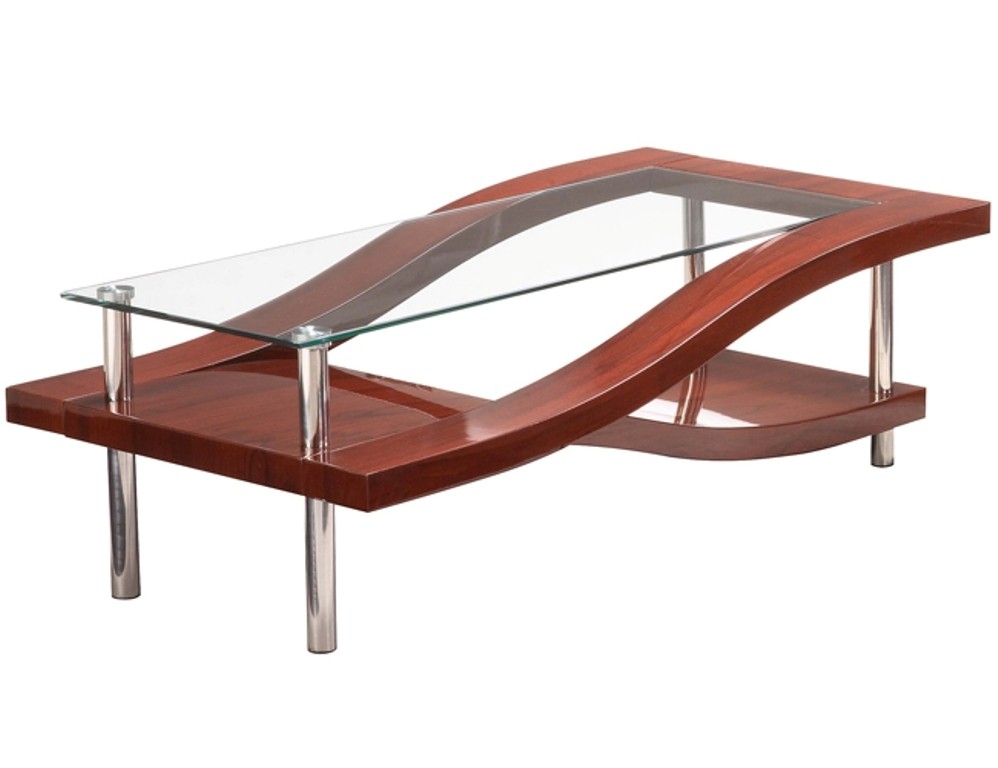 Four Unique Coffee Tables For Your Living Home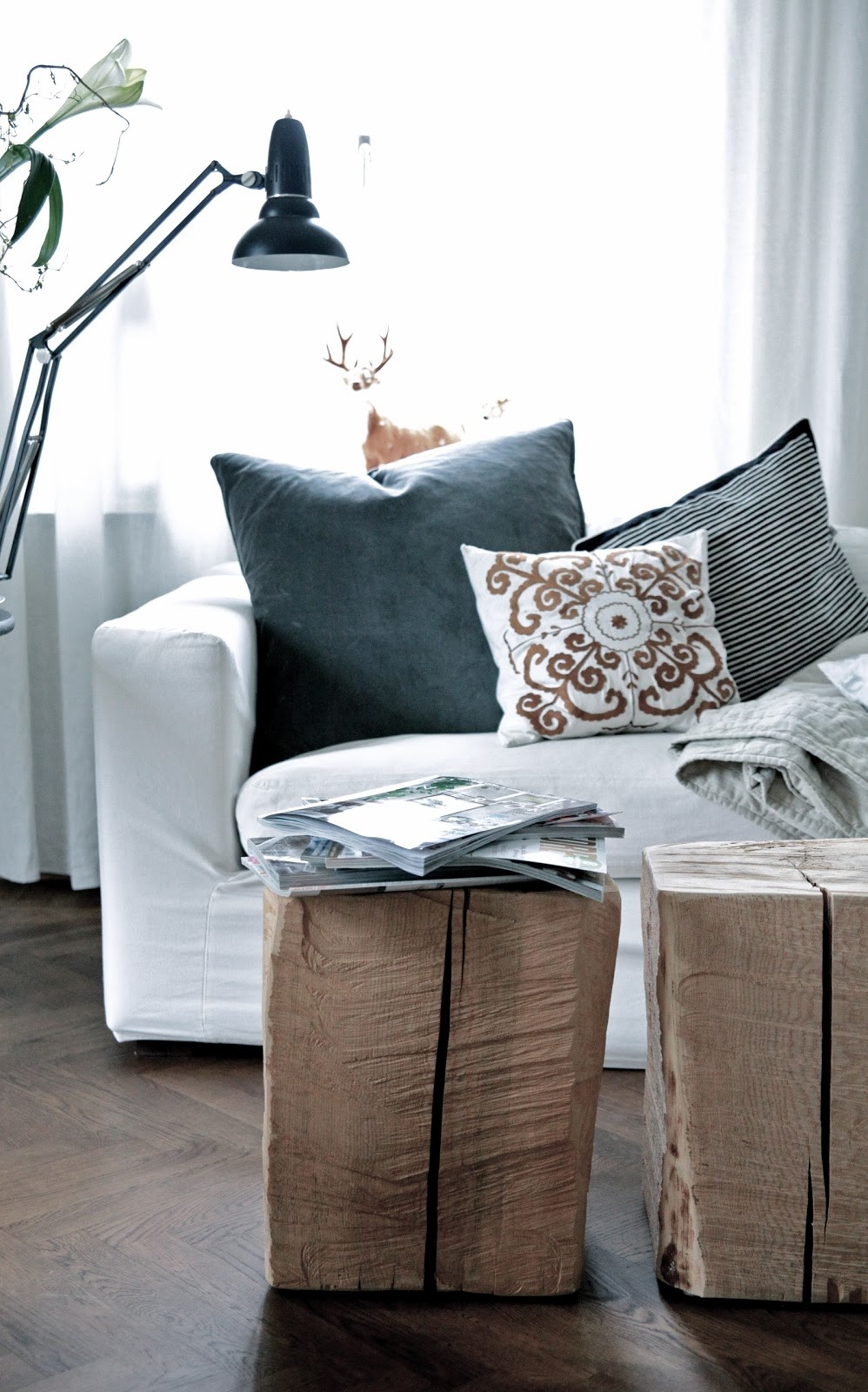 #pintowin •Entrants must follow Lombok on Pinterest •Each pin must include hashtags #lombok and #homeinspiration •Only one board can be entered per person •Boards will be judged on adhering to the terms of the contest and the creativity and unique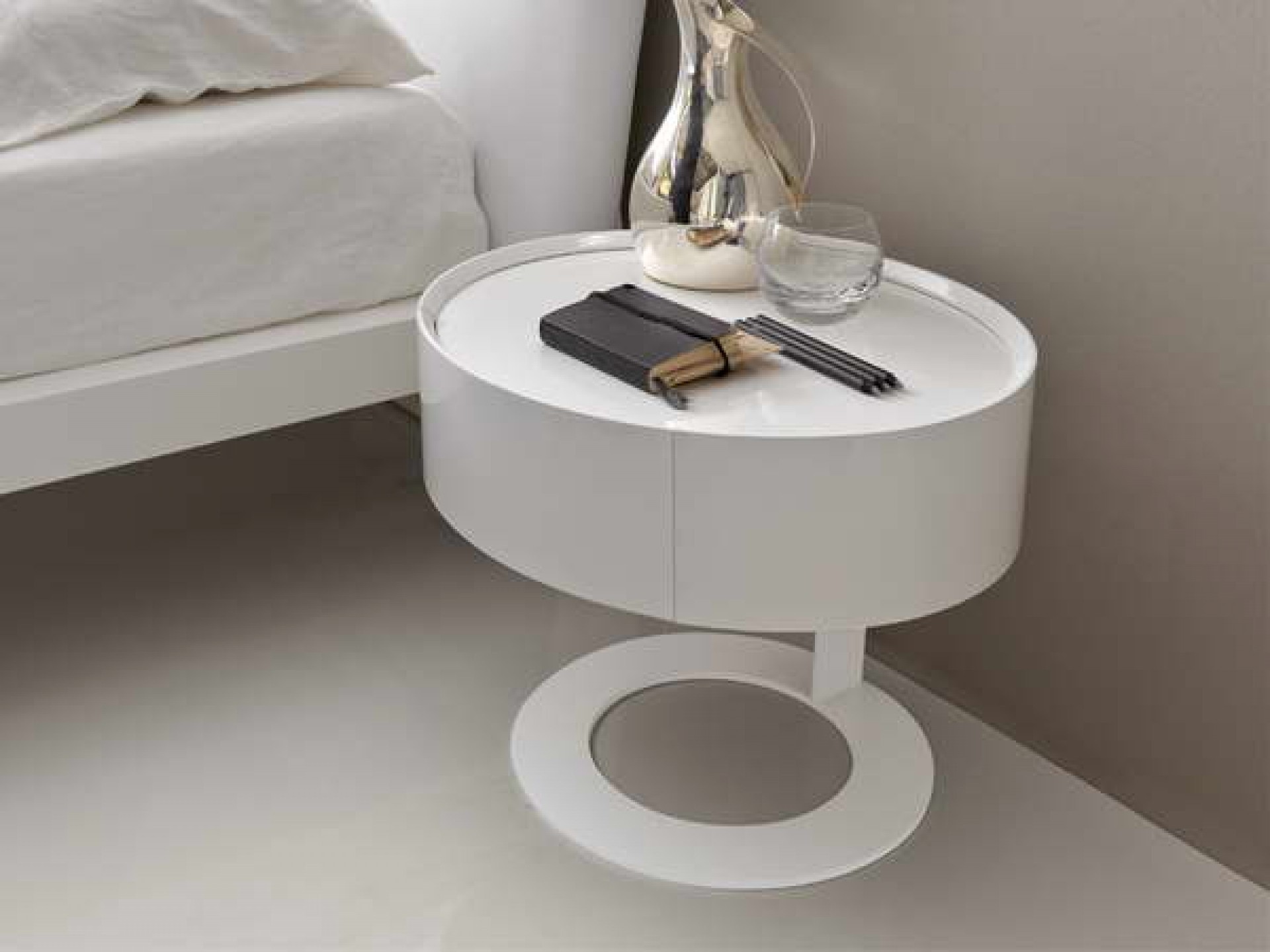 ... end-table-height-bedsides-adjustable-table-modern-unique-bedside-table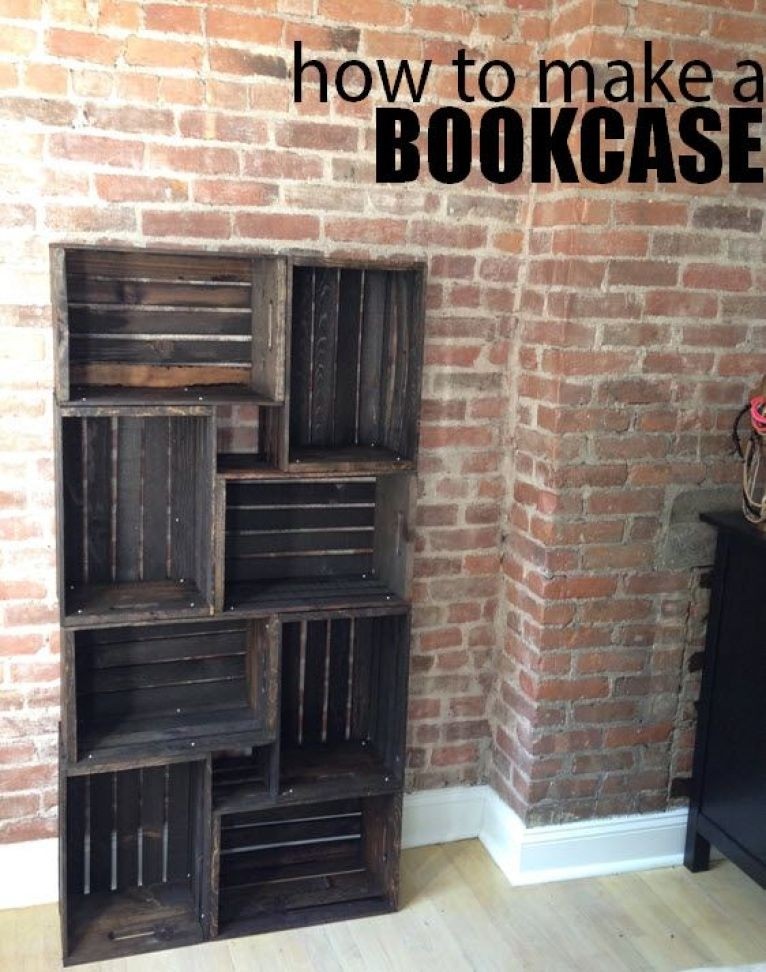 Austere DIY project for a handmade bookcase made out of old, used up crates painted with a coat of dark, black paint. Perfect addition to a rustic living room that is sure to bring a unique and unusual detail to the house.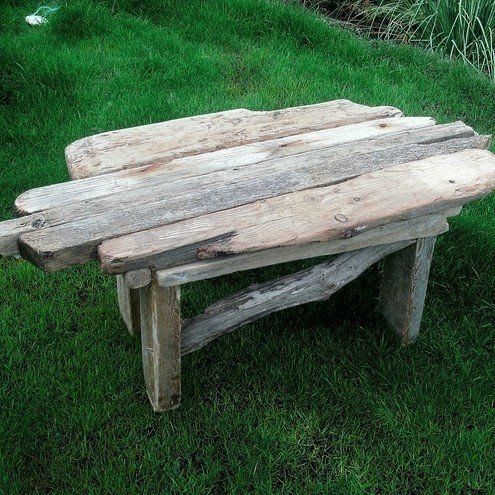 A nautical outdoor accent that serves the practicalness sake too: a driftwood end table with clear, weather-resistant finish. Looks beautiful inside as well! Its irregular tooden logs top makes it unique.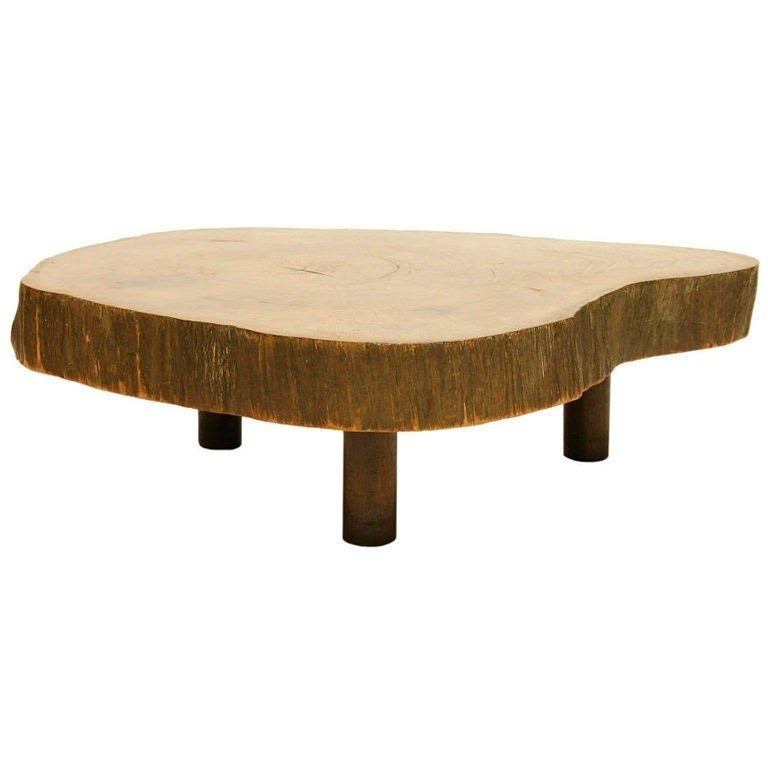 original.jpg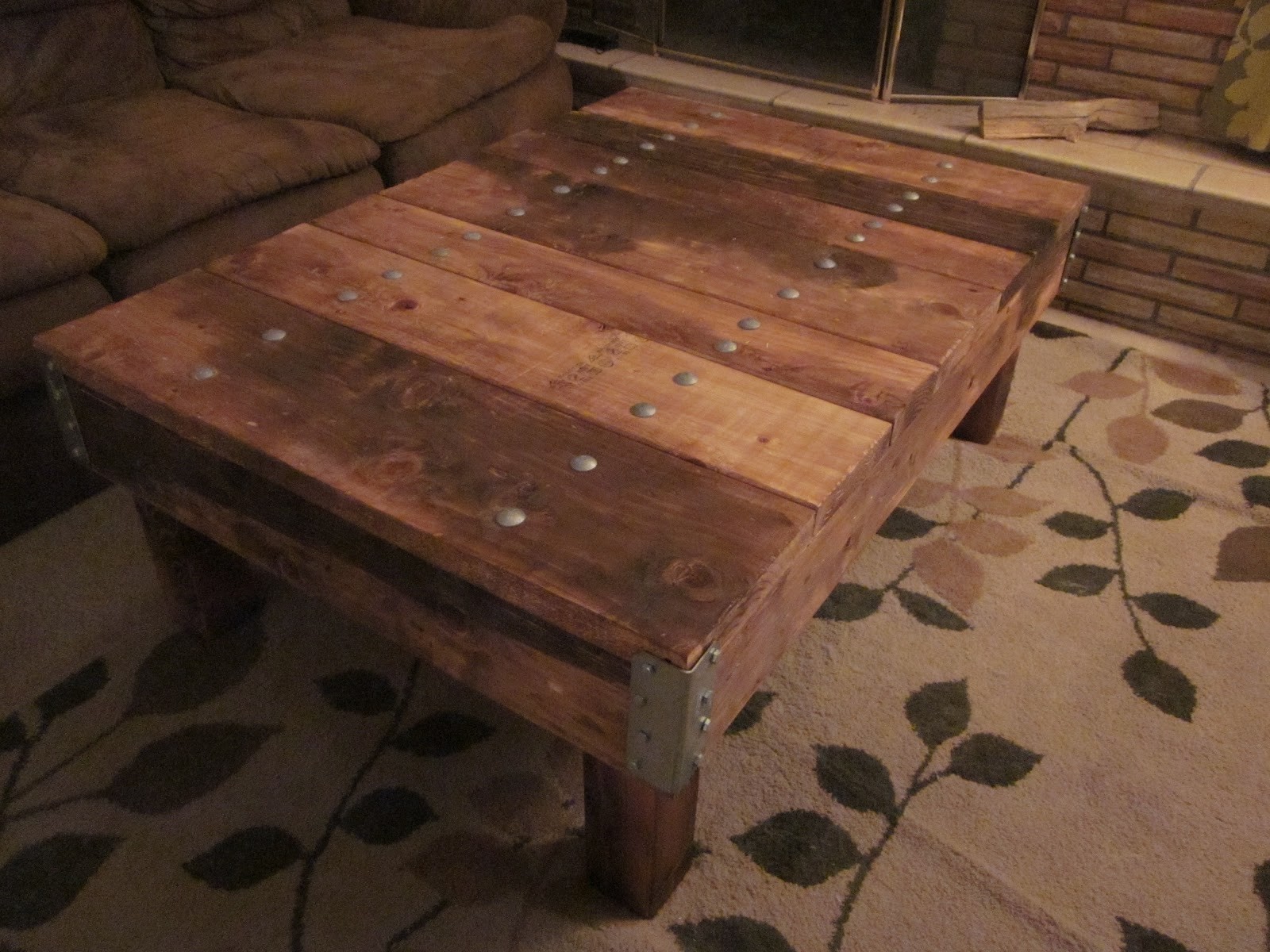 Why not opt for a bit of an industrial design for your decor with this amazing coffee table? It sports the simple structure with the wooden slats and gives more than enough durability and sturdiness for any interior.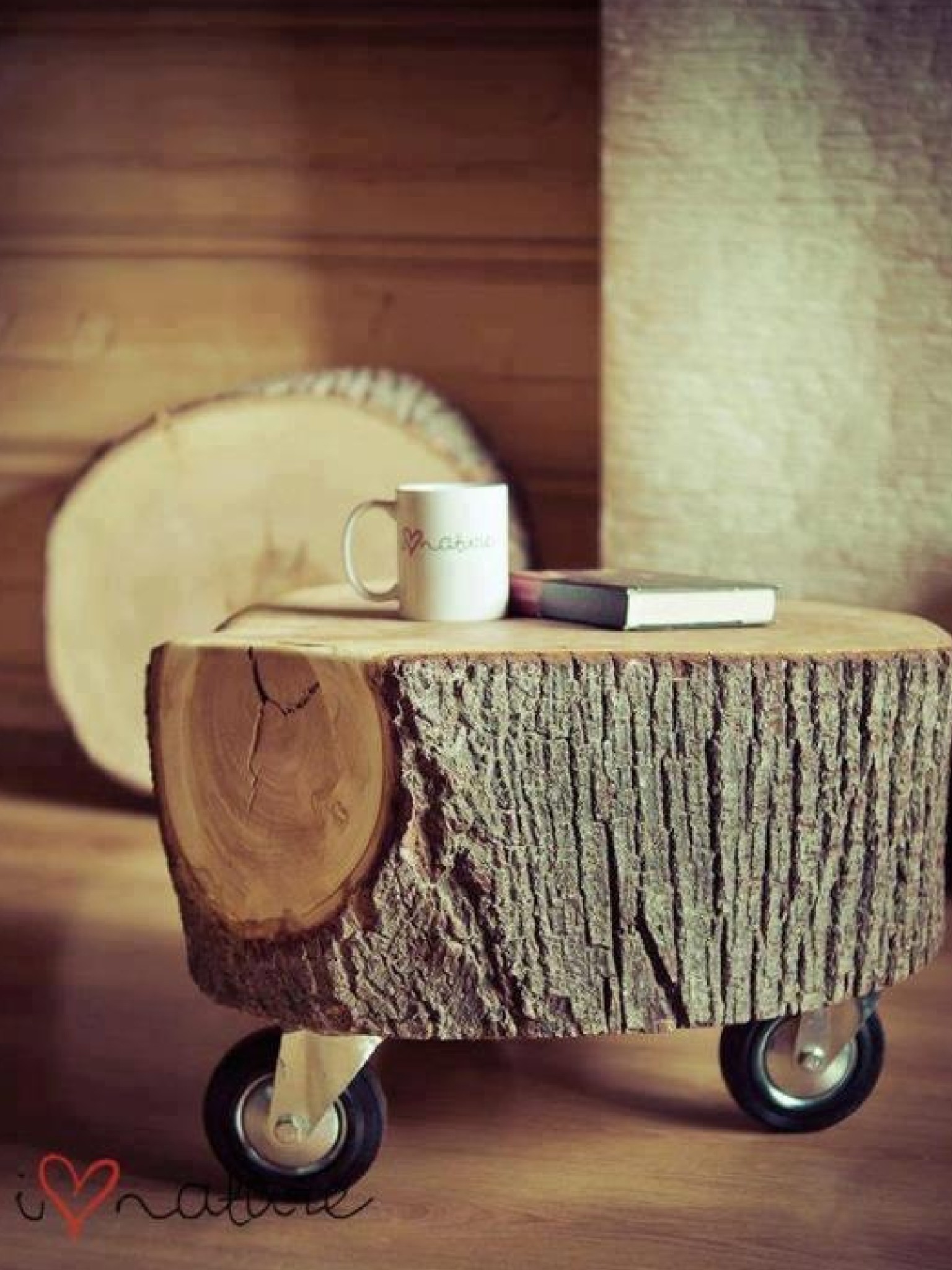 1899112f5b9a0f8e6965e6b071fa0864.jpg (683×900)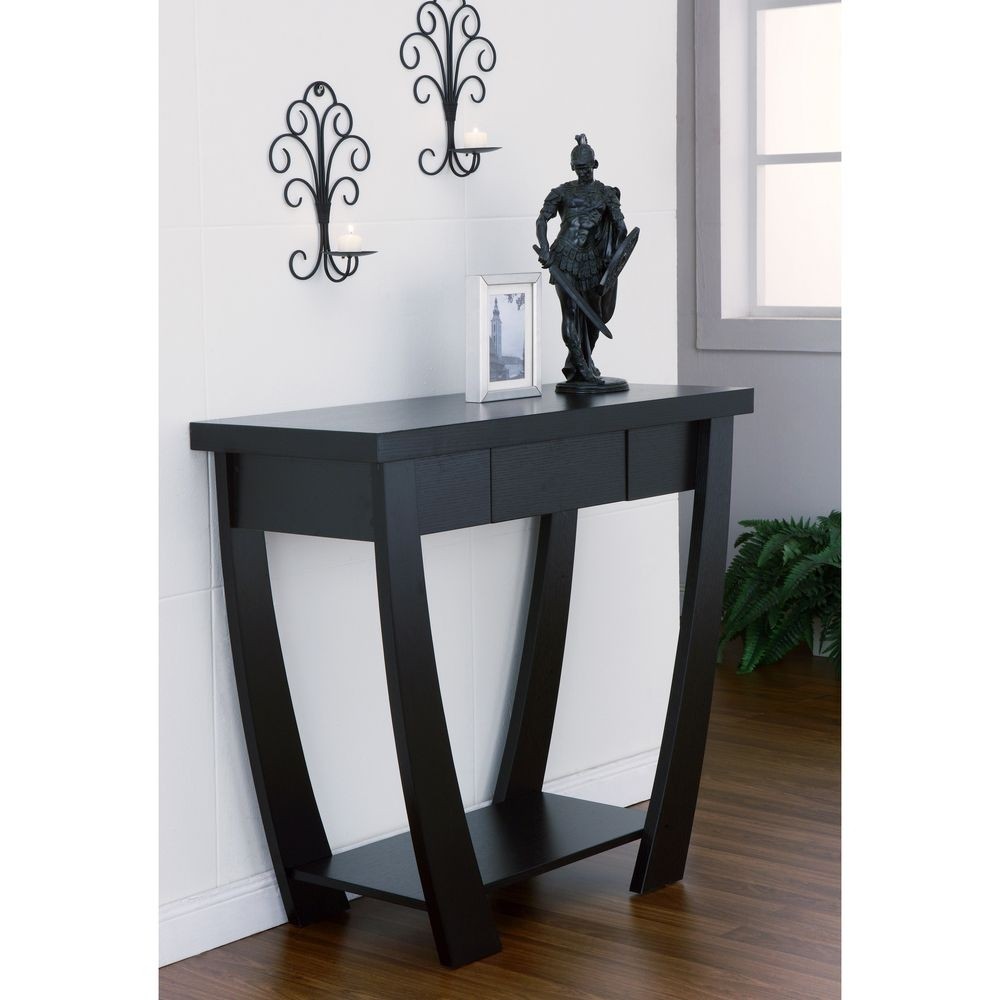 Furniture of America Modern Treasure Black Finish Console-Sofa Table | Shopping - Great Deals on Furniture of America Coffee, Sofa & End Tables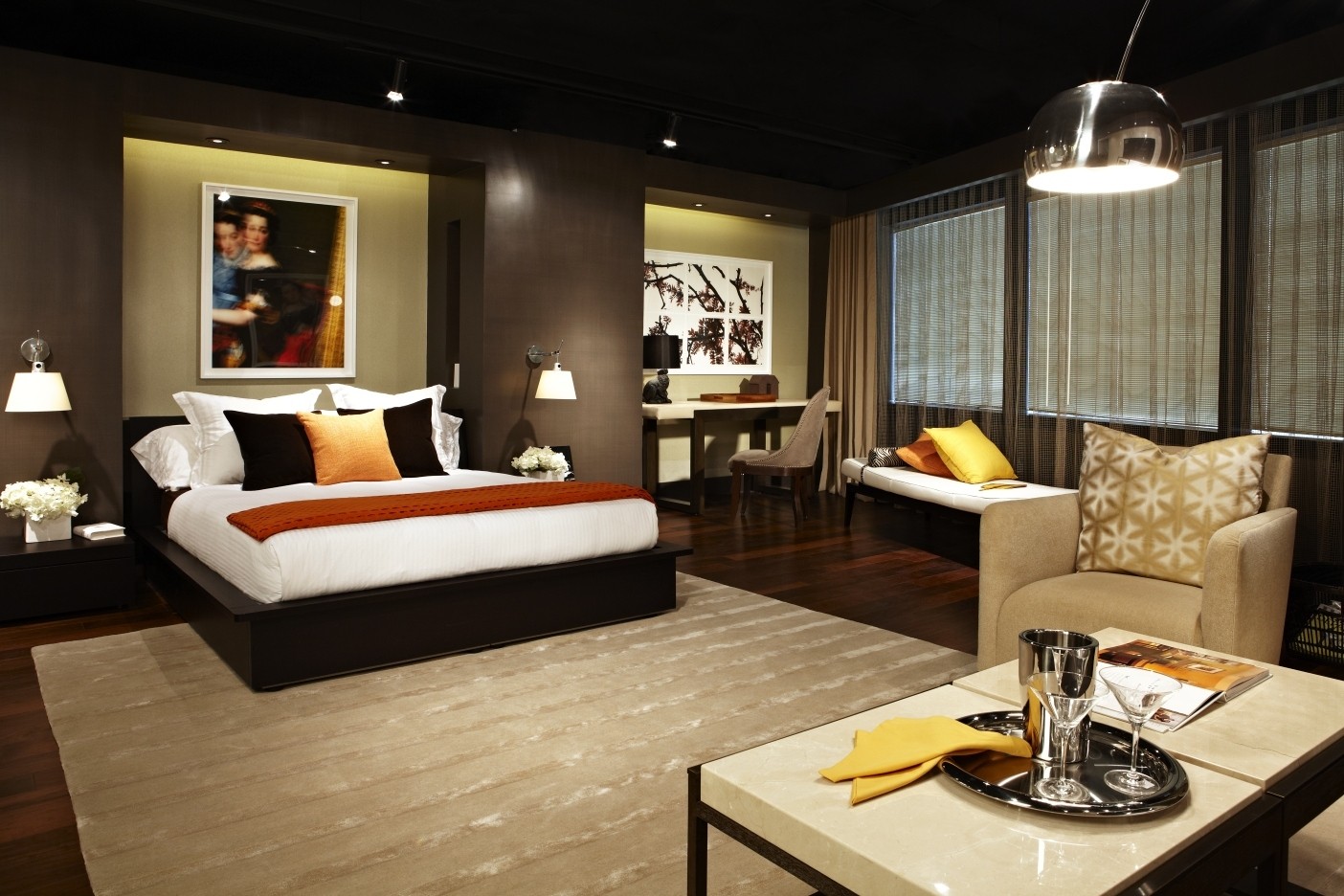 No one denies that sometimes even in the bedroom we need a coffee table. When we sit down for a romantic breakfast with a white marble rectangular countertop, based on a black metal frame, the day becomes more beautiful.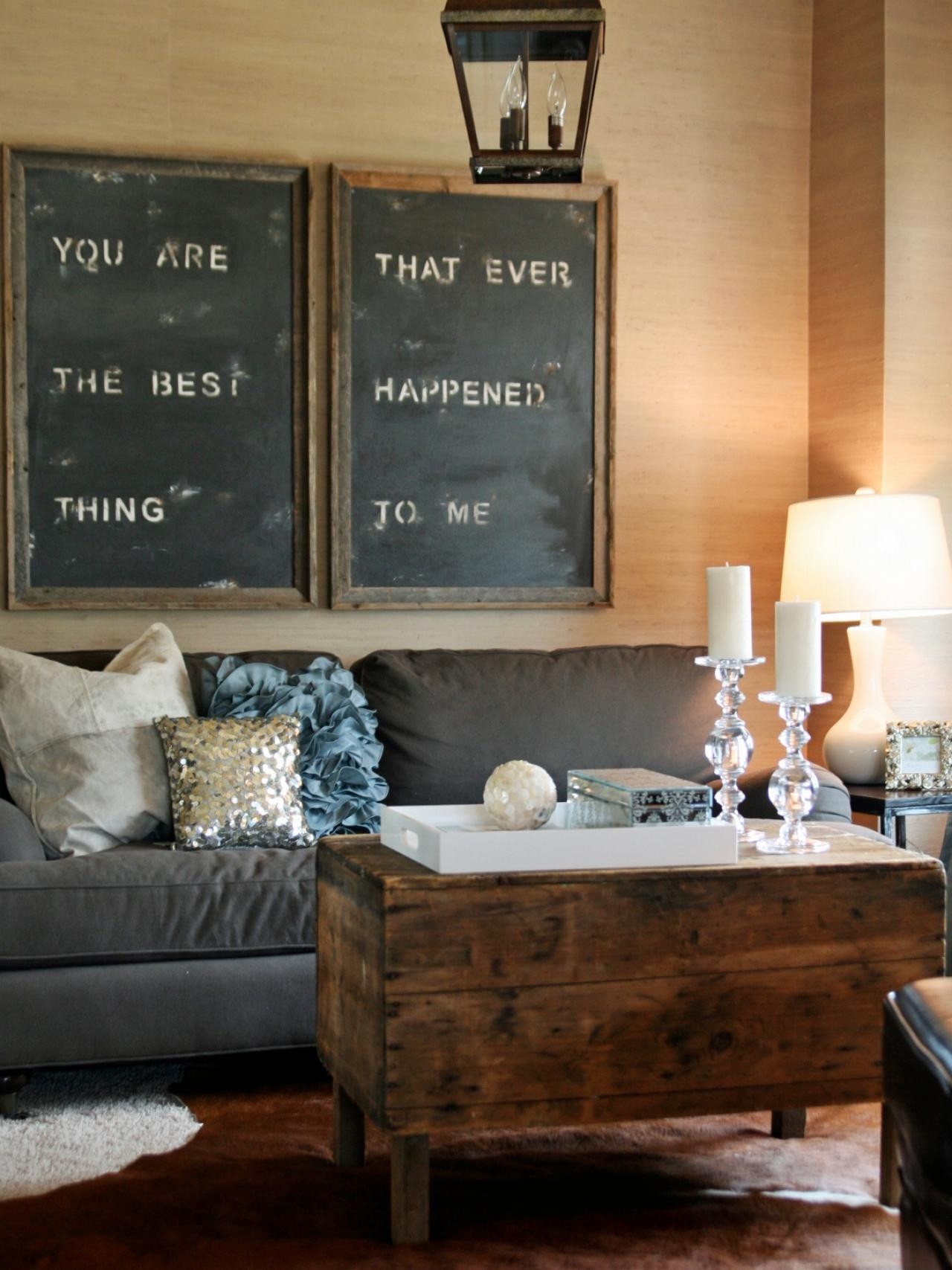 Rustic setup for a cozy living room with a gray sectional sofa with a couple of decorative, ornate throw pillows. The dark wood, rough coffee table with an austere design nicely complements the wall-mounted blackboard.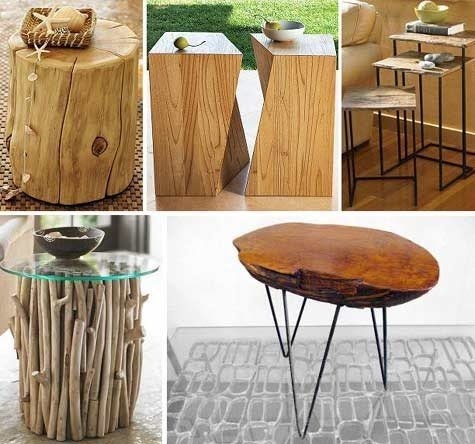 one industrial dolly, add some suitcases for height and storage, and you end up with a funky, yet functional, coffee table.