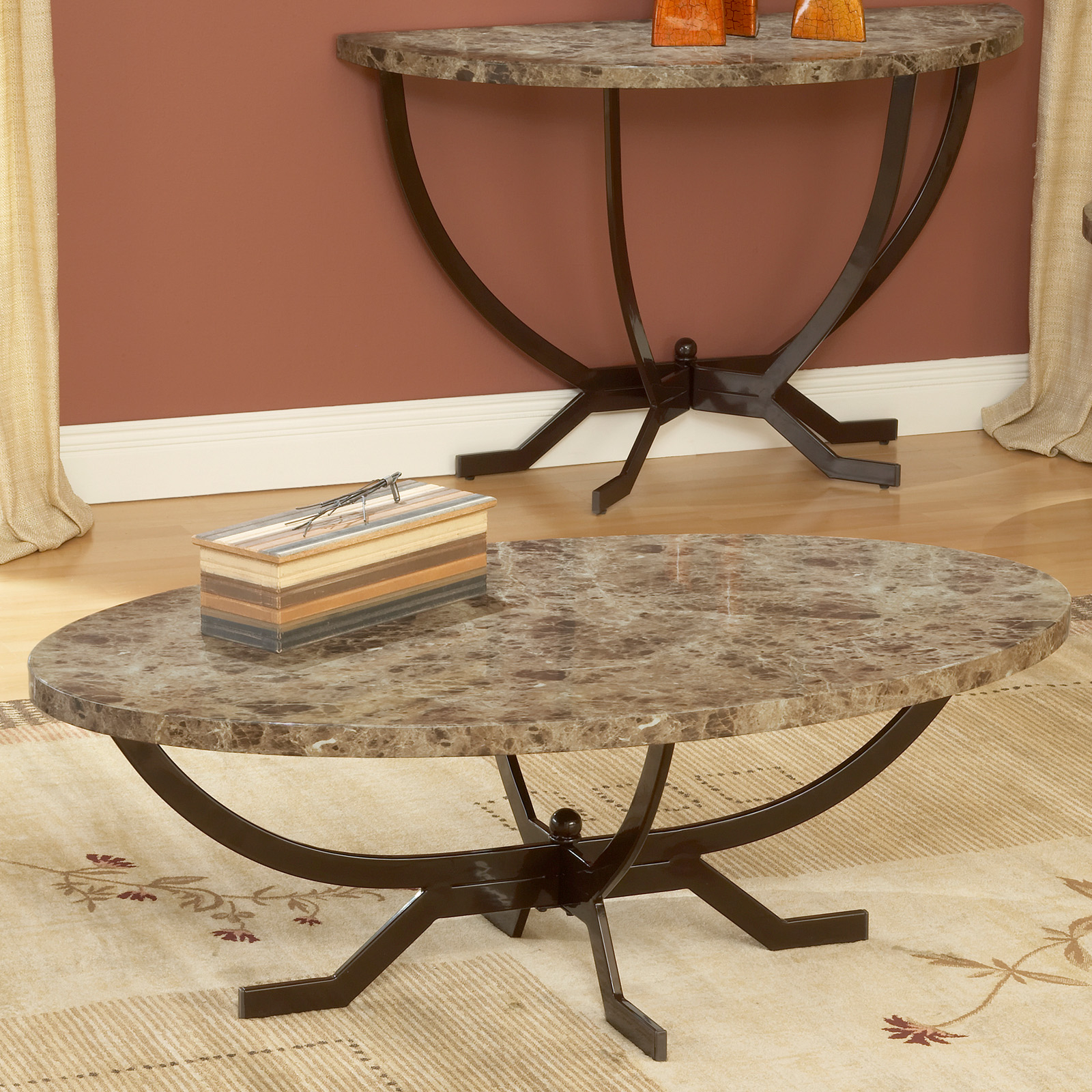 Monaco Coffee Table
This stylish coffee table will be a perfect choice for many kind of spaces, both traditional and modern. Moreover, except of the unique design it will also bring a huge dose of comfort and functionality.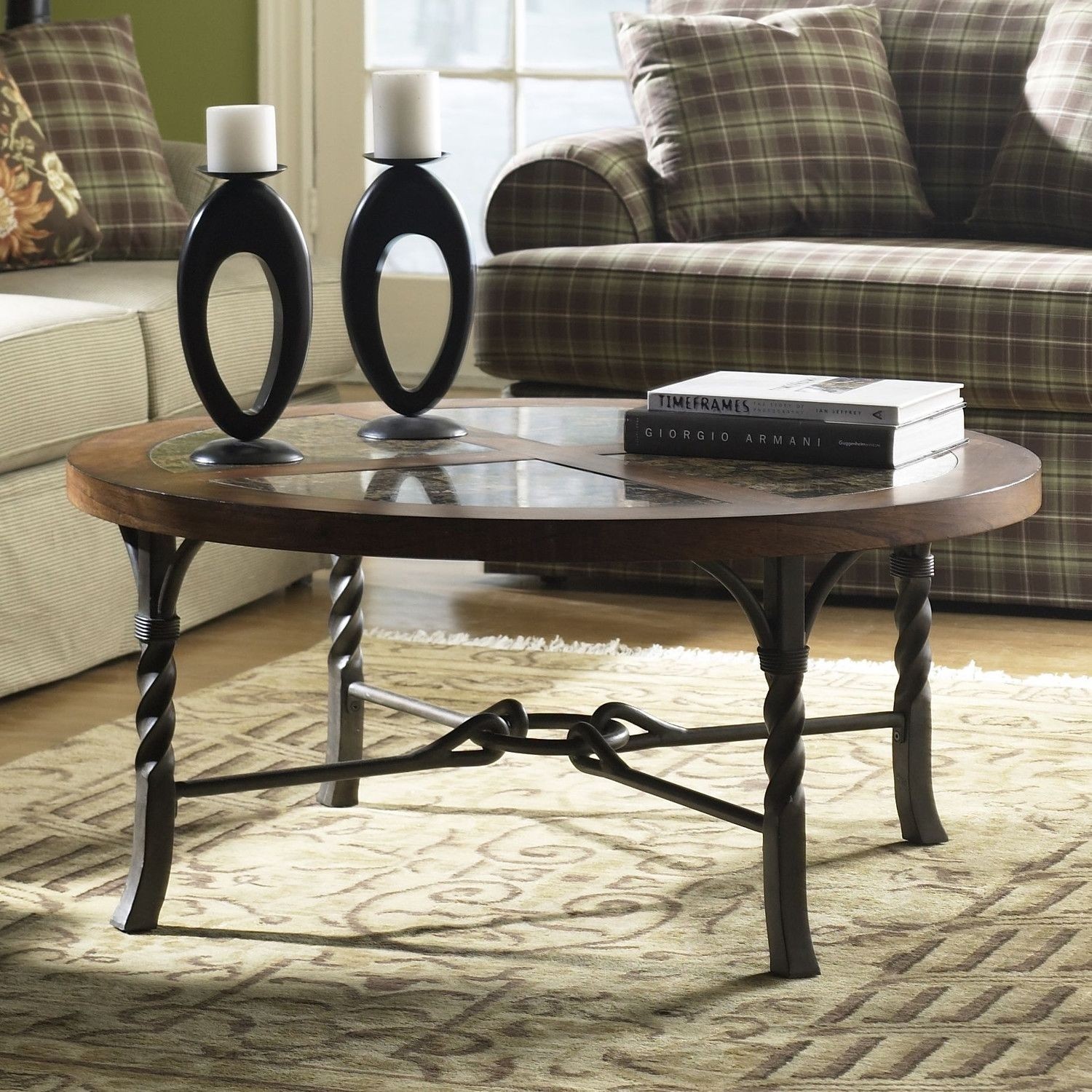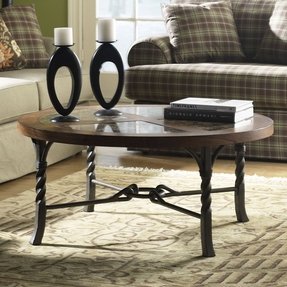 Medley Coffee Table
This perfect coffee table is gonna match every kind of space, no matter if you're a fan of traditional or modern solutions. Check it out and enjoy the unique design in your living room together with comfort and style!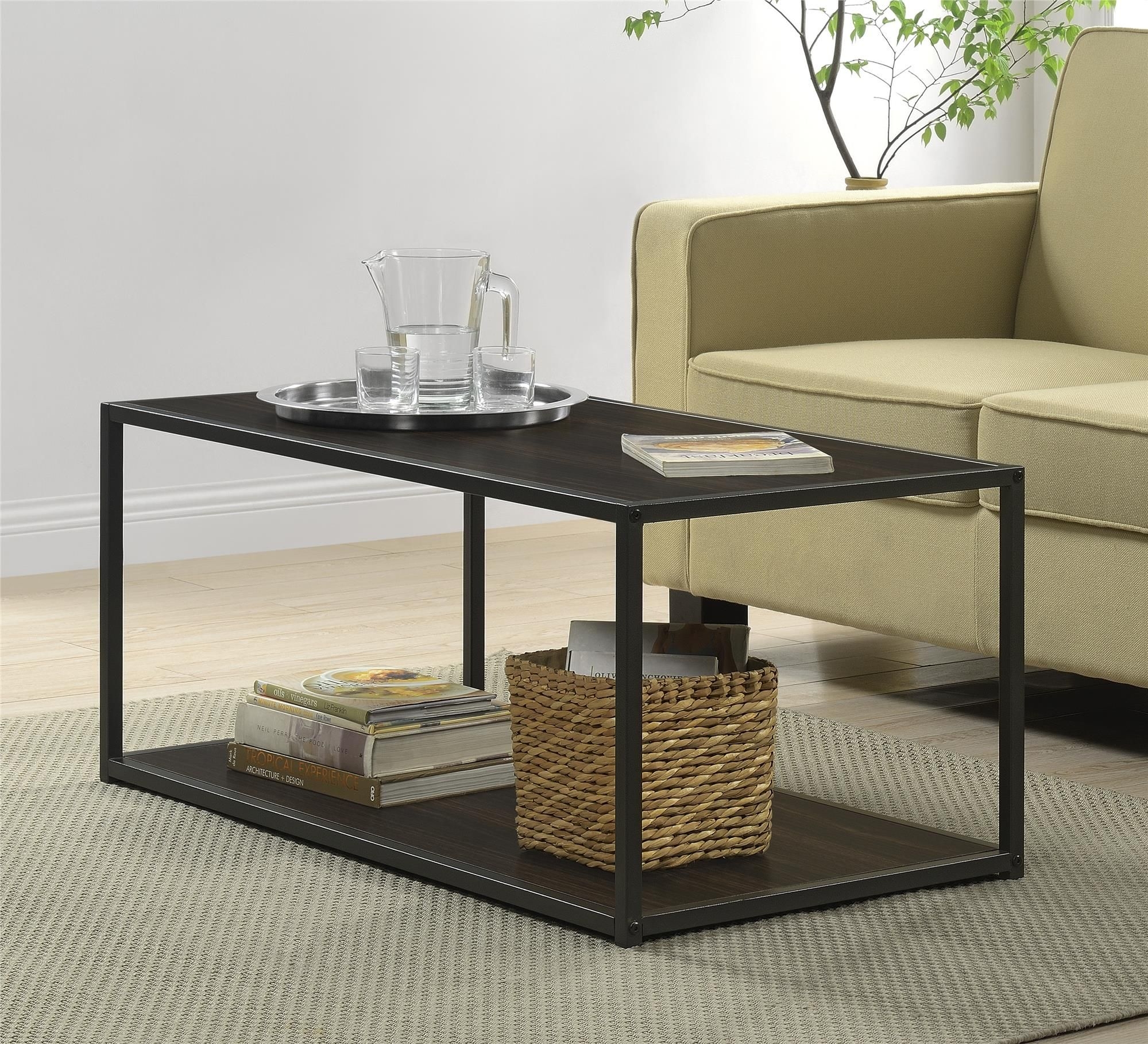 Industrial Coffee Table
Minimalistic rectilineal contemporary table with a sturdy and sleek frame crafted of dark grey-coated iron. Both its tabletop and bottom shelf are rectangular and made of fibreboard with a dark brown finish.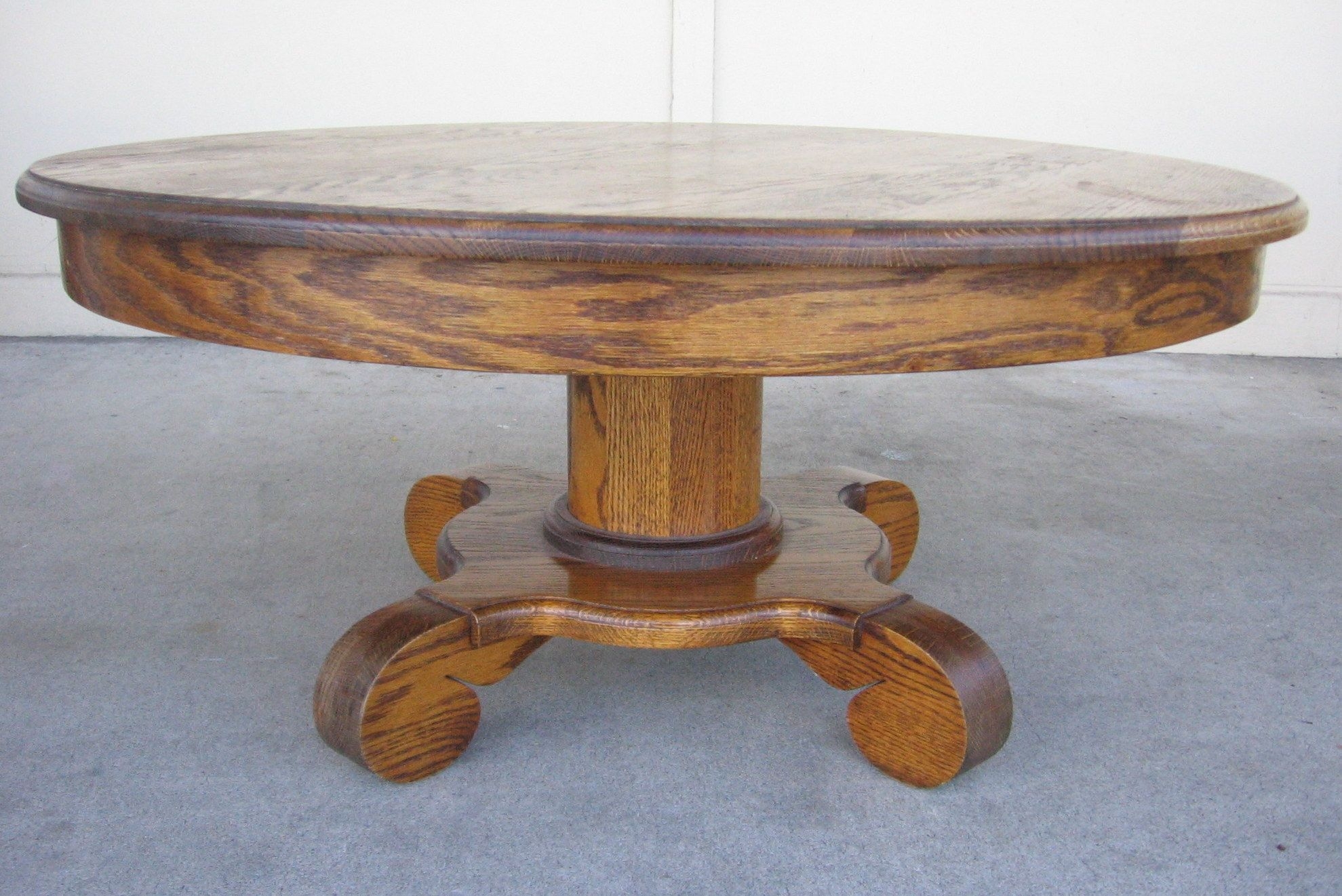 Annandale Coffee Table
This stylish coffee table is a simple and beautiful design. Solid wooden base beautifully decorated table top and glass lid make it imparts a unique character to any interior. Perfect for the living room as well as a guest room.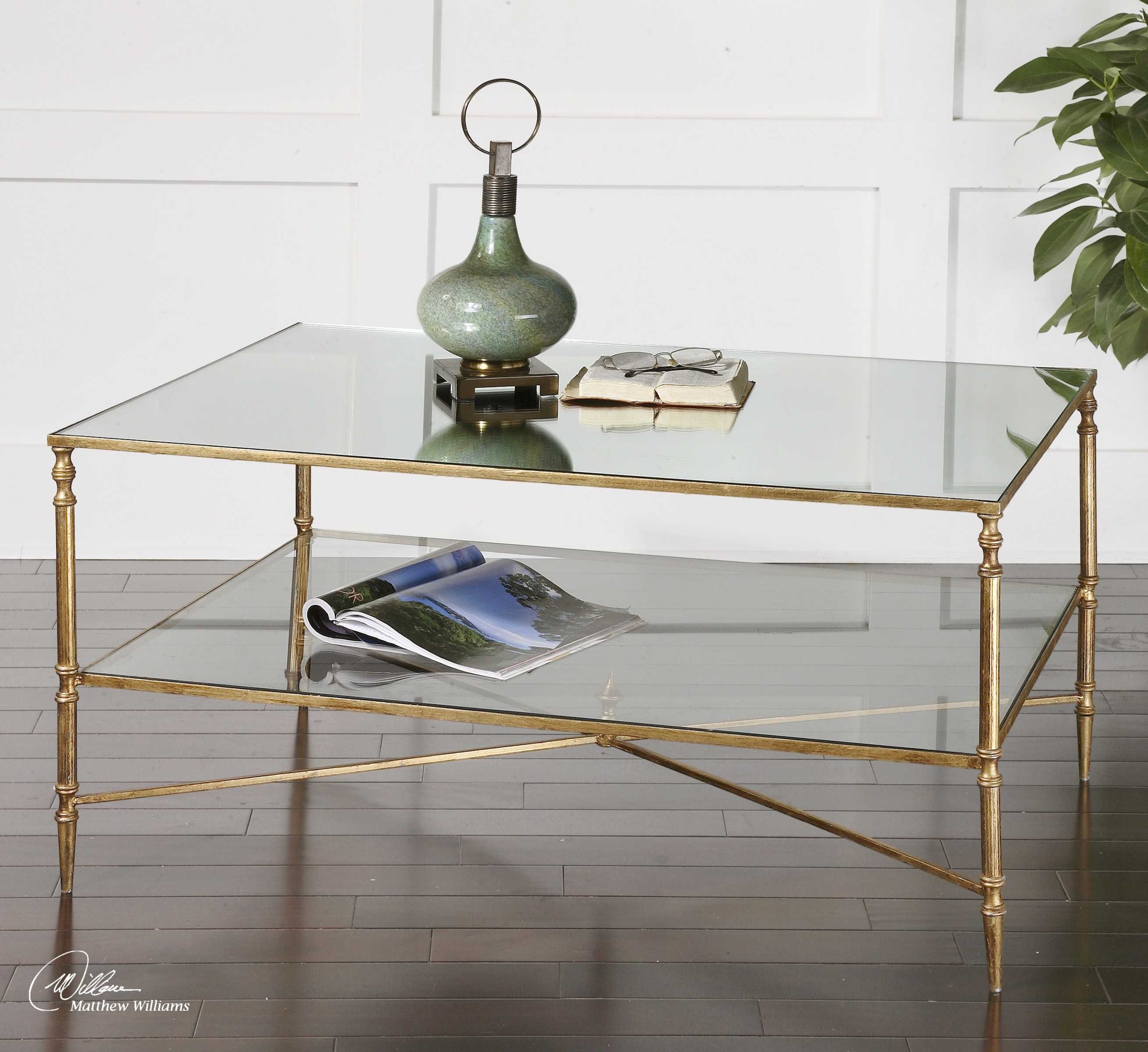 Henzler Coffee Table
It is an amazing coffee table that has got a glass top and gold frame. It fits to stylish and elegant living room area and is perfect for your everyday coffee. You will be impressed how amazing this table is.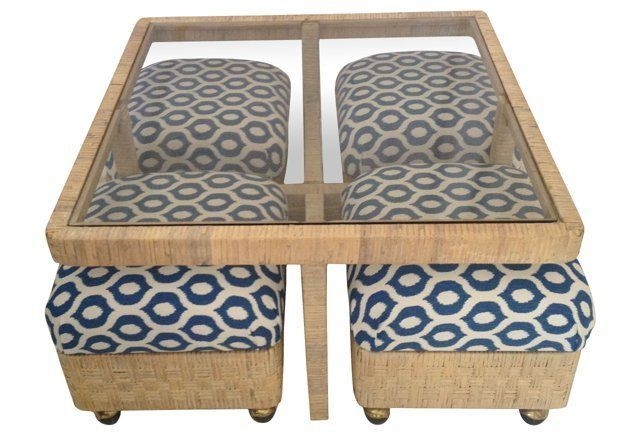 Rattan coffee table and ottomans sale
Coffee tables are fine enough, but if they come with additional seats, they are even better. This square coffee table, with rattan frame and clear glass top, houses four low-slung ottomans underneath.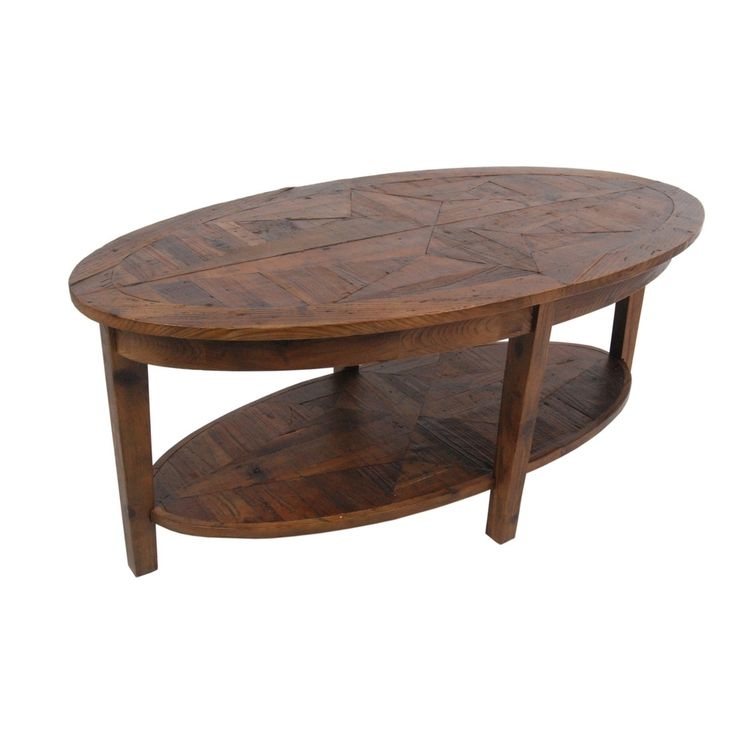 Alaterre heritage reclaimed wood oval coffee table
Why not choose a piece that will help you make a statement of your commitment to the environment with this oval coffee table that is made entirely out of reclaimed wood and sports the gentle design, creating a relaxing feeling that welcomes you to sit down with a friend for a cup of tea.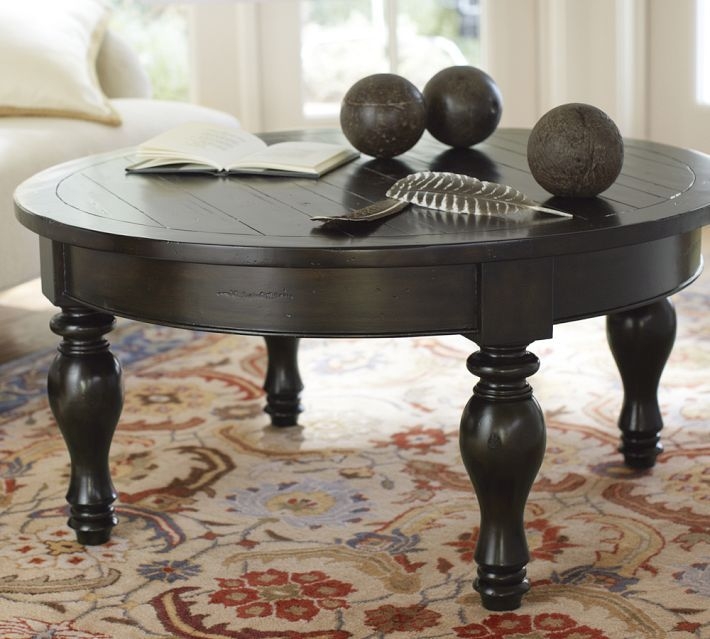 Hayden Coffee Table
This round table is a product that features a neutral colour, so it matches any decor. It has got four solid and decorative legs that provide stability to the whole construction. Of course the table is made of durable wood.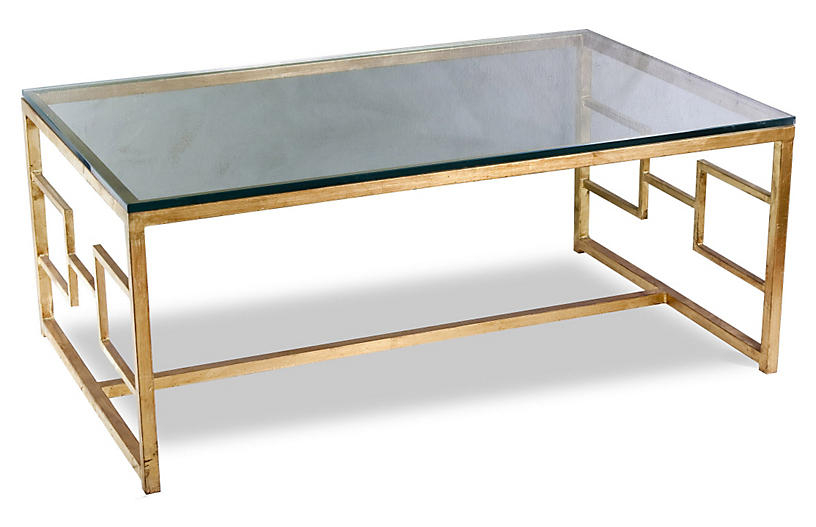 Geometrics Coffee Table
Enjoy the fresh and awesome design in your living room and try out this perfect coffee table! It will bring you not only the perfect look, but also the highest and enjoyable comfort and functionality.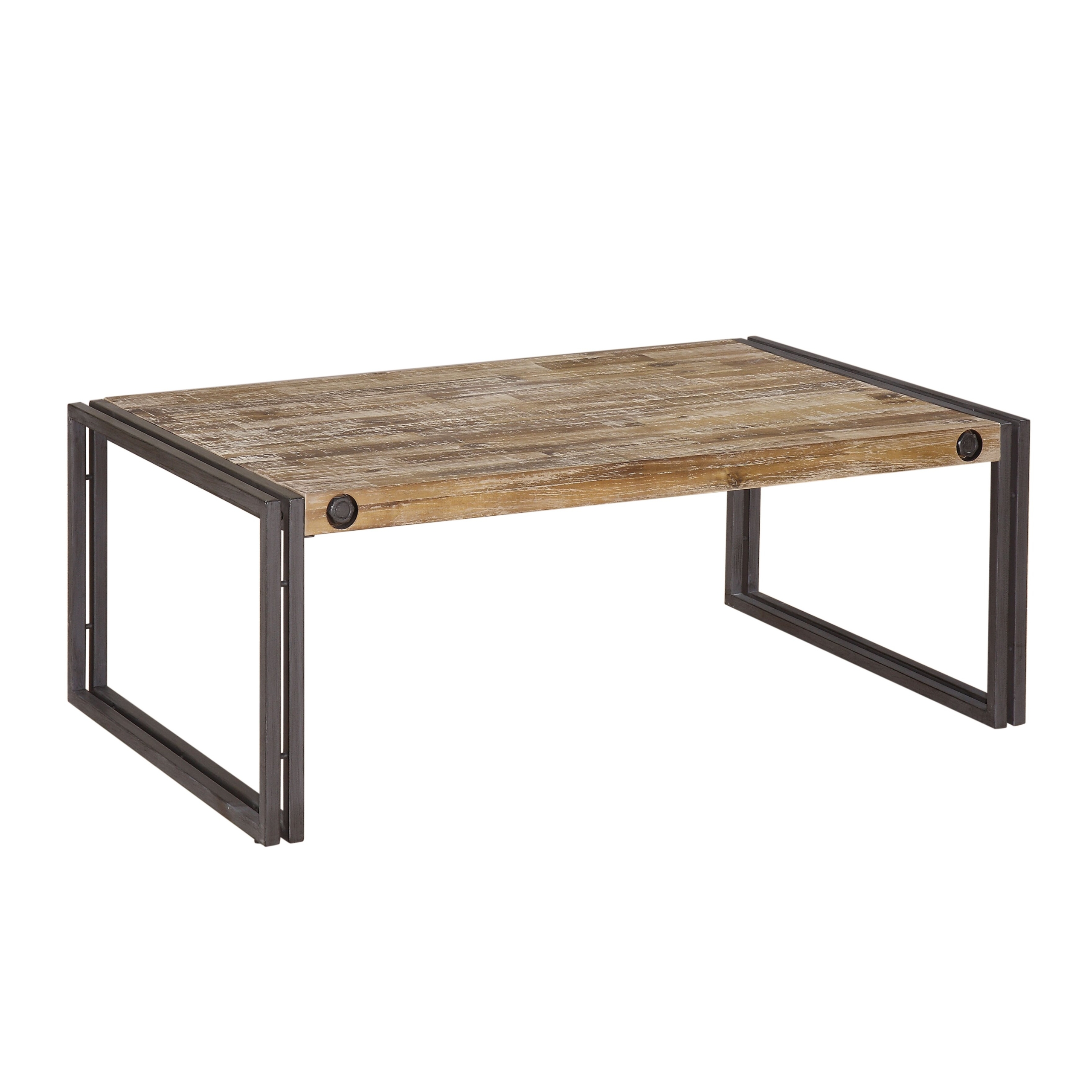 Brooklyn Coffee Table
Simple construction of this coffee table beautifully accentuates contemporary interiors. The table includes a manufactured wood top that is firmly hold by wrought iron legs with a powder coated finish. Wipe clean with a dry cloth.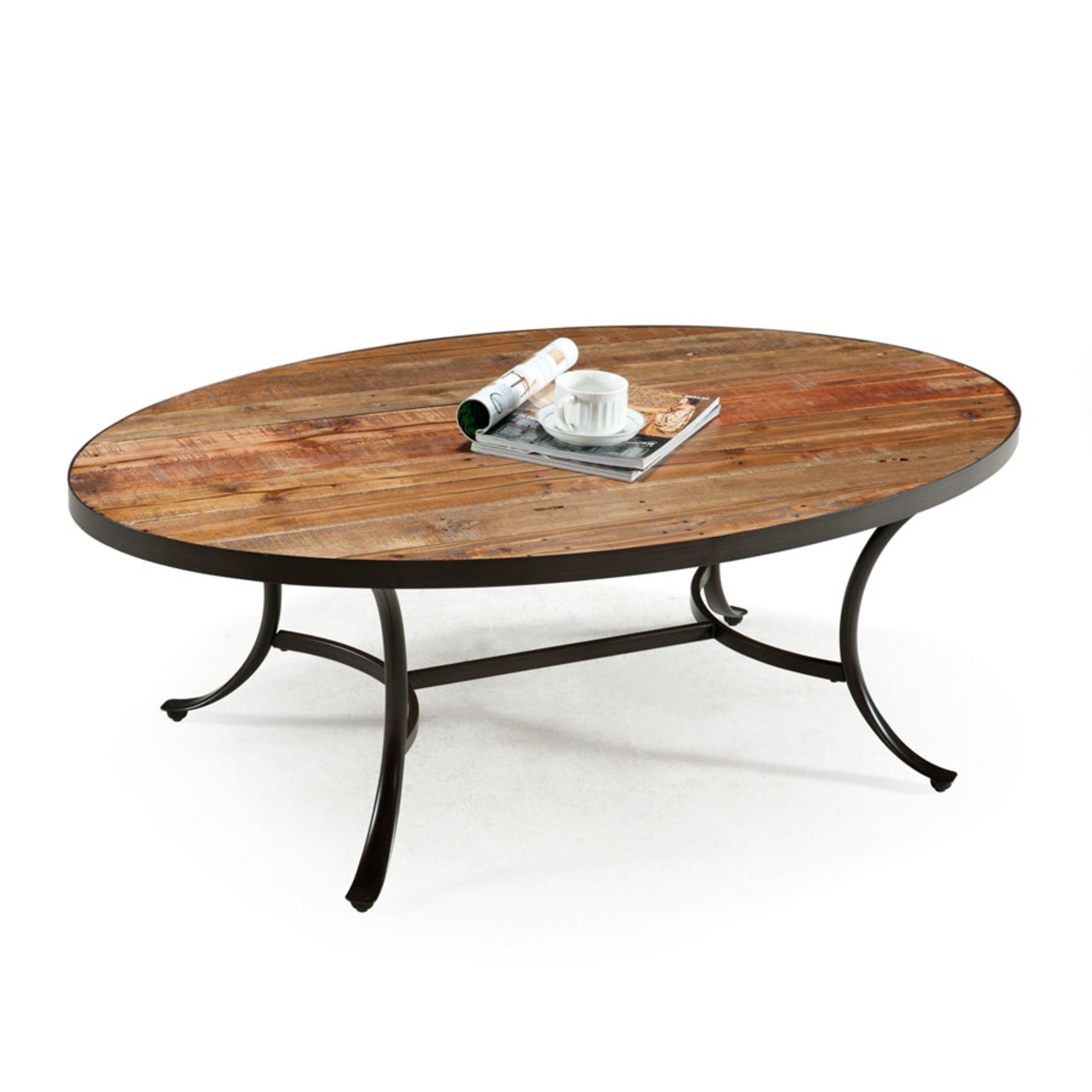 Berkeley Coffee Table
This stylish coffee table is gonna amaze you and all of your guests! Simple and elegant, will bring you a huge dose of comfort and unique design. Check it out and enjoy the perfect look in your house!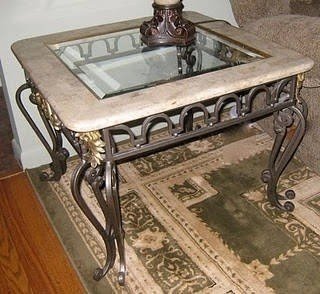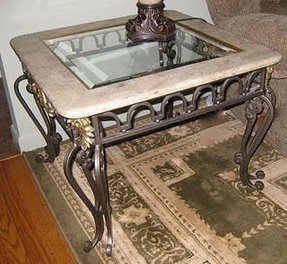 A beautiful antique style coffee table having a base of wrought iron with accents in gold. It has curved triple legs with scrolls on ends and an openwork apron composed of semi-ovals. A clear glass top has a wide frame of marble in light beige hues.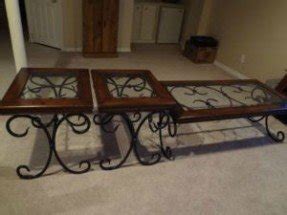 A large and elegant table. This center table can be placed in your living room or on the patio (if spacious). It's made from wrought iron so its lifespan is virtually unlimited. The top has glass at the center and marble at the edges which makes its design unique.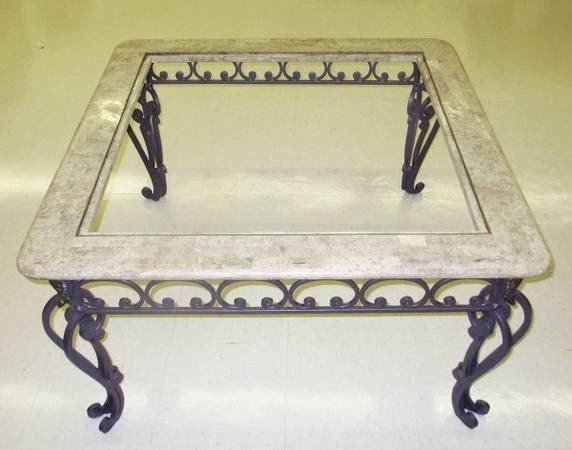 An impressive coffee table that features a base made of wrought iron with curved lines. The top is glass with a marble frame in an ivory color. The piece will give a living room a touch o classy elegance.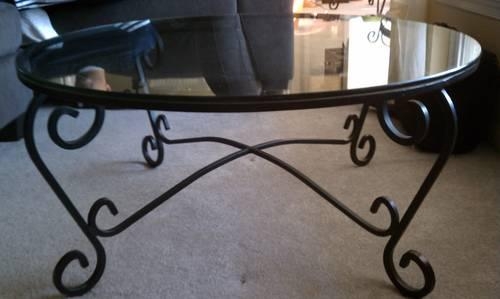 Tasteful coffee table with round glass top. Base is made of wrought iron and reinforced with crossed supports. Adds freshness and elegance to each living room.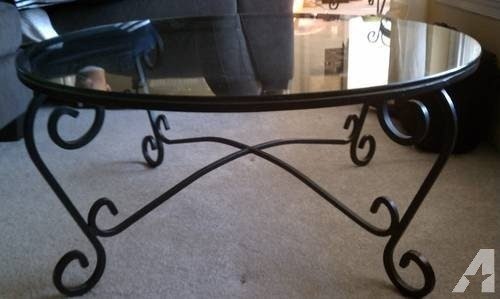 Wrought iron legs and frame hold the glass tabletop for this charming coffee table. The scrollwork and glass will go with almost any living room décor. When planning, be sure to position the table well away from sunny windows.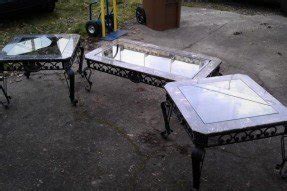 Glass/Marble/Wrought Iron Coffee Table & End Tables Large Photo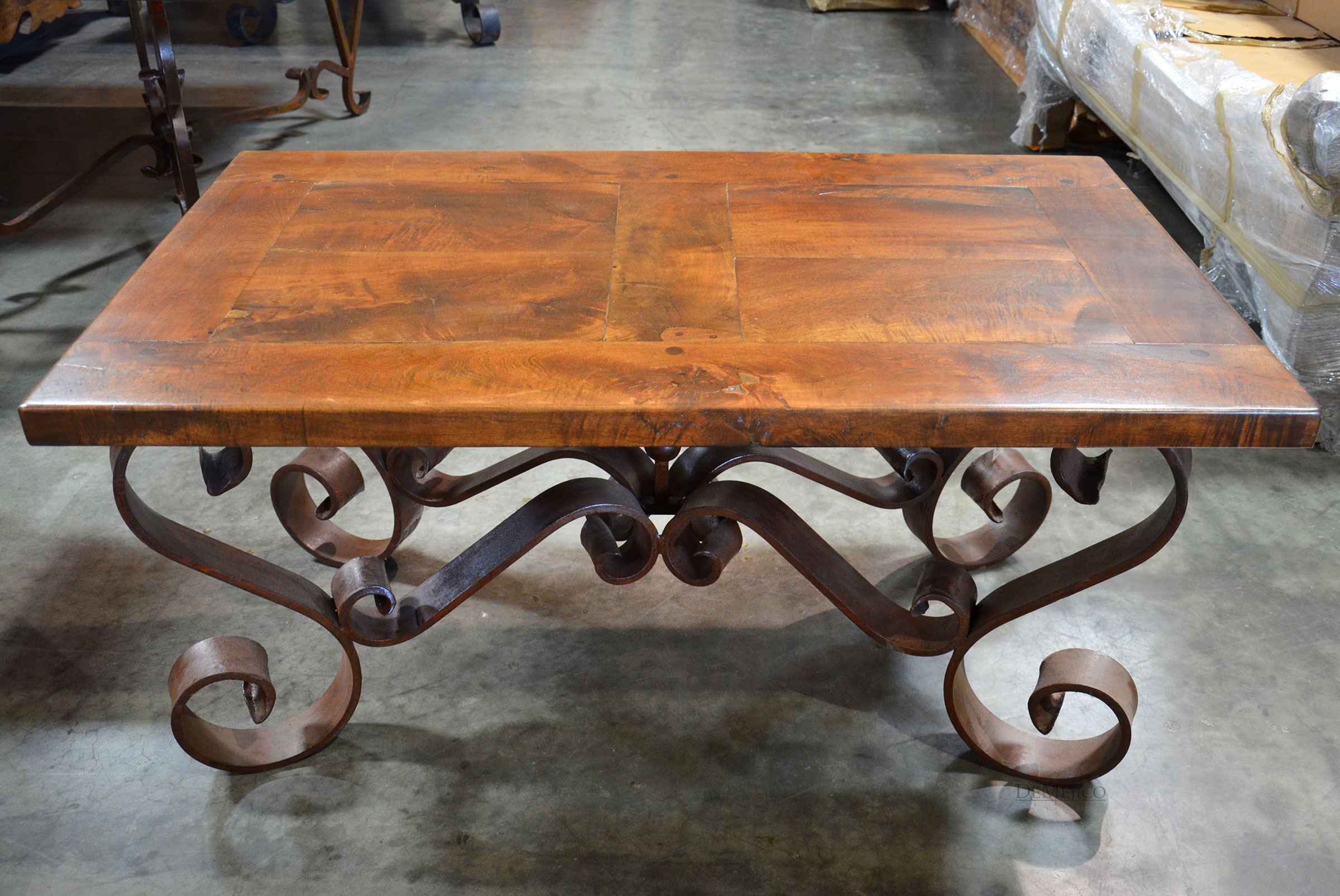 kind wrought iron coffee table add this piece to your living or ...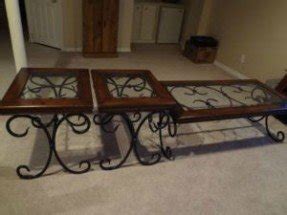 Elegant vintage coffee table. It has solid iron kickstand in the shape of curlicue. Desktop is made of wooden frame and transparent pane. This beautiful piece of furniture will play its role perfectly in your living room.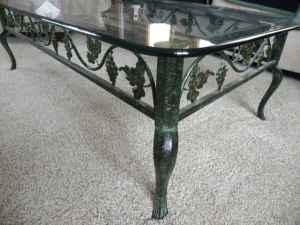 Wrought Iron and Glass --Coffee table and Two End tables - (Paw Paw ...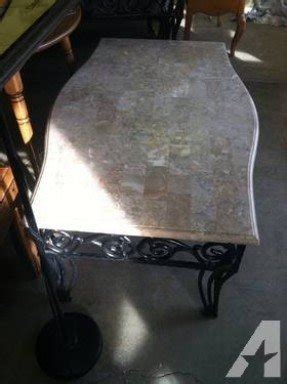 Such a gorgeous coffee table, made from wrought iron and a smooth, granite surface. Very industrial with a slight traditional, classical twist with the frame design. A perfect addition for a vintage living room.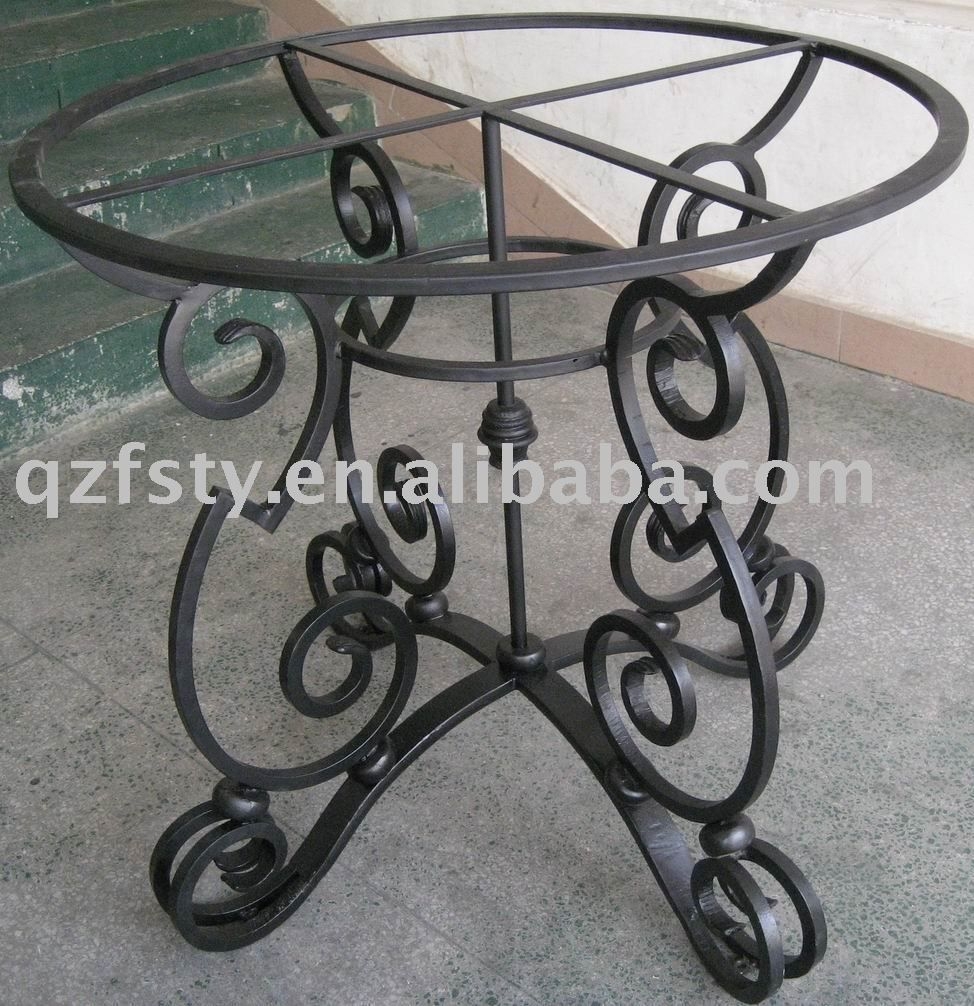 Stunning coffee table base that combines longevity, epic design, and practicality. Constructed from wrought iron, the table features beautifully crafted patterns and incredible visual appeal. It is finished in matte black for that industrial look. It should work great with a tempered glass top.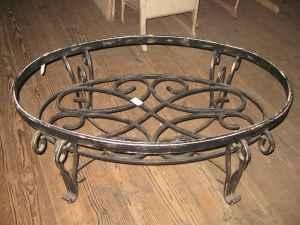 Wrought Iron Coffee Table - $125 (Jackson) for Sale in Jackson ...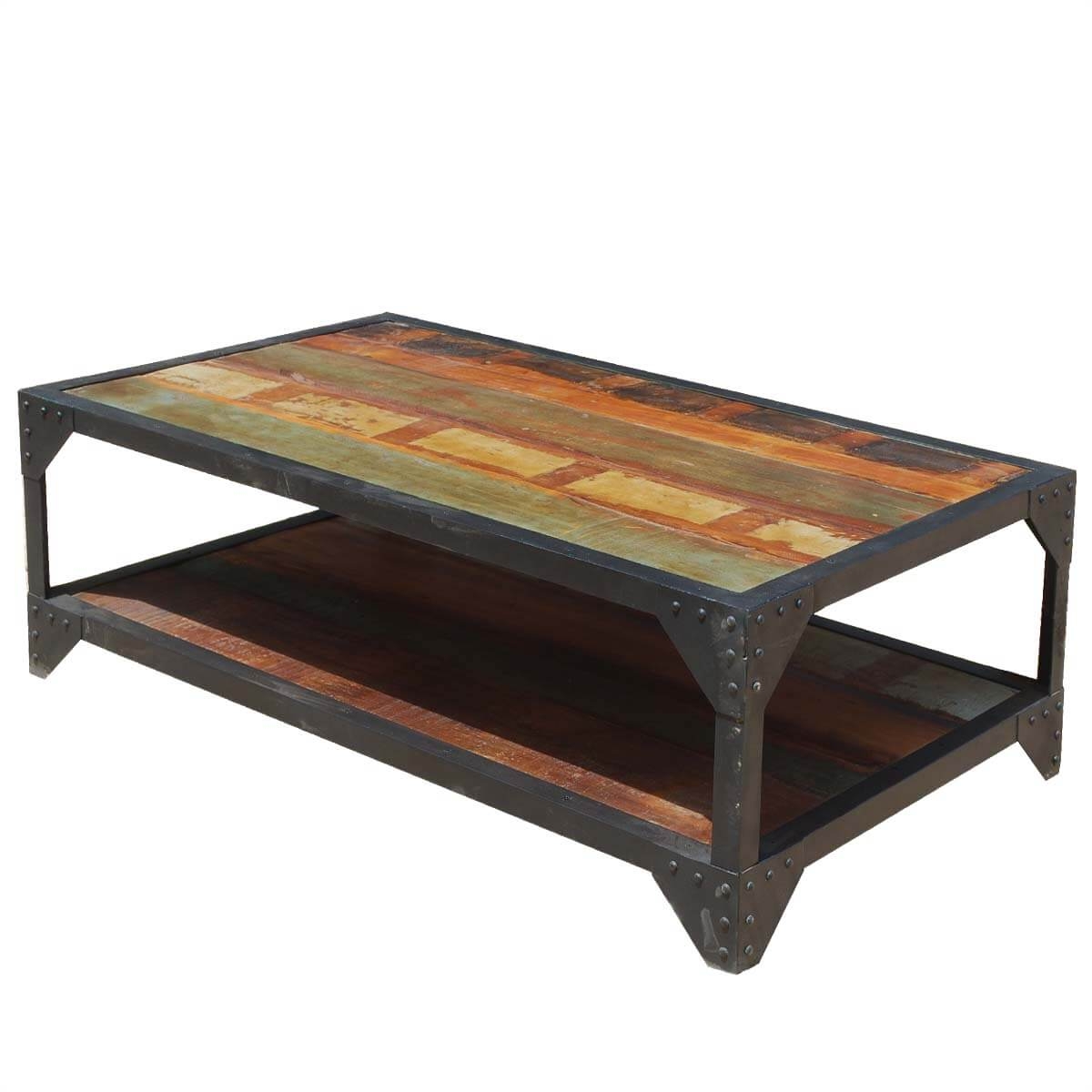 Industrial Wrought Iron & Old Wood 2 Tier Coffee Table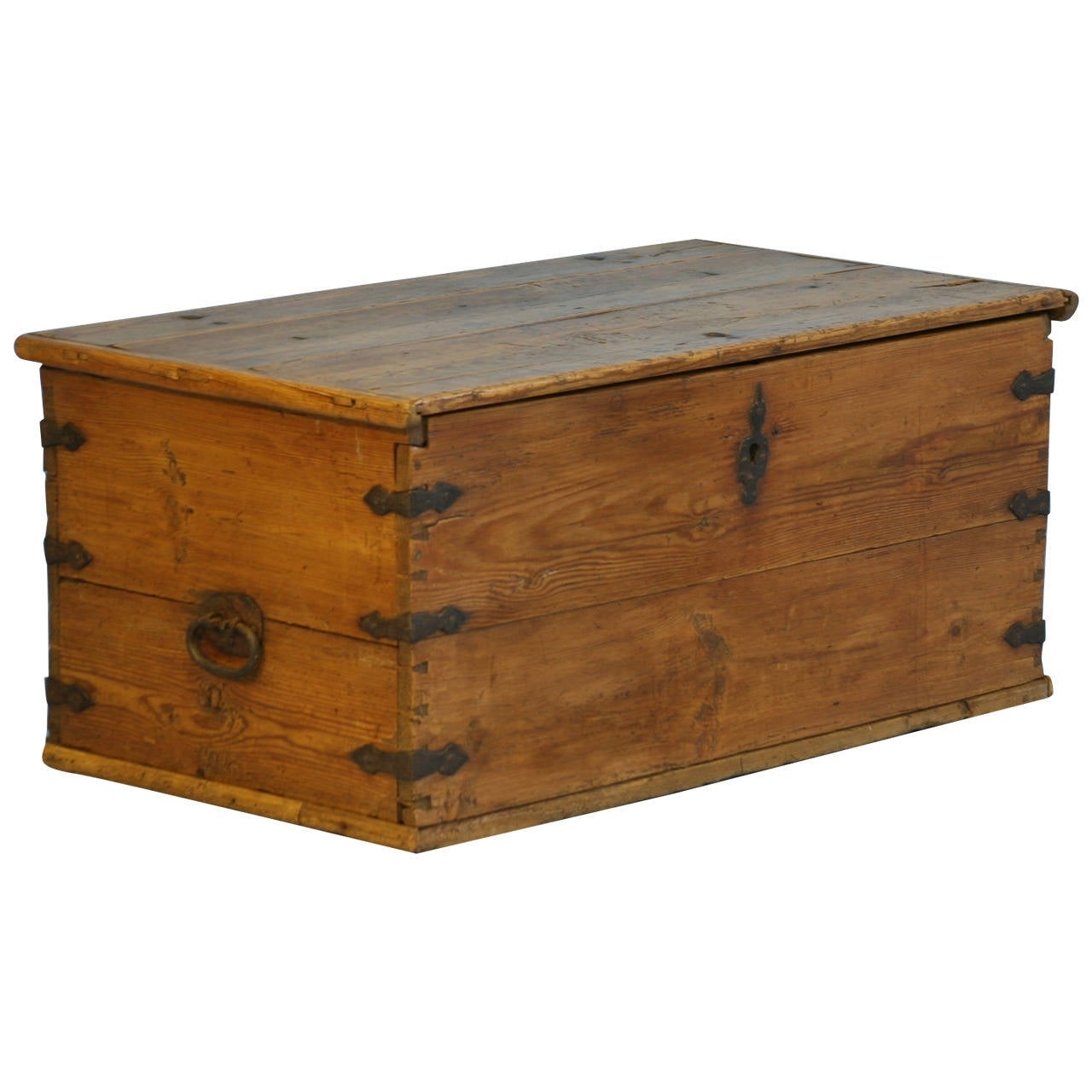 Antique Pine Trunk with Hand-Wrought Iron Details, circa 1800's . a coffee table for the witch at home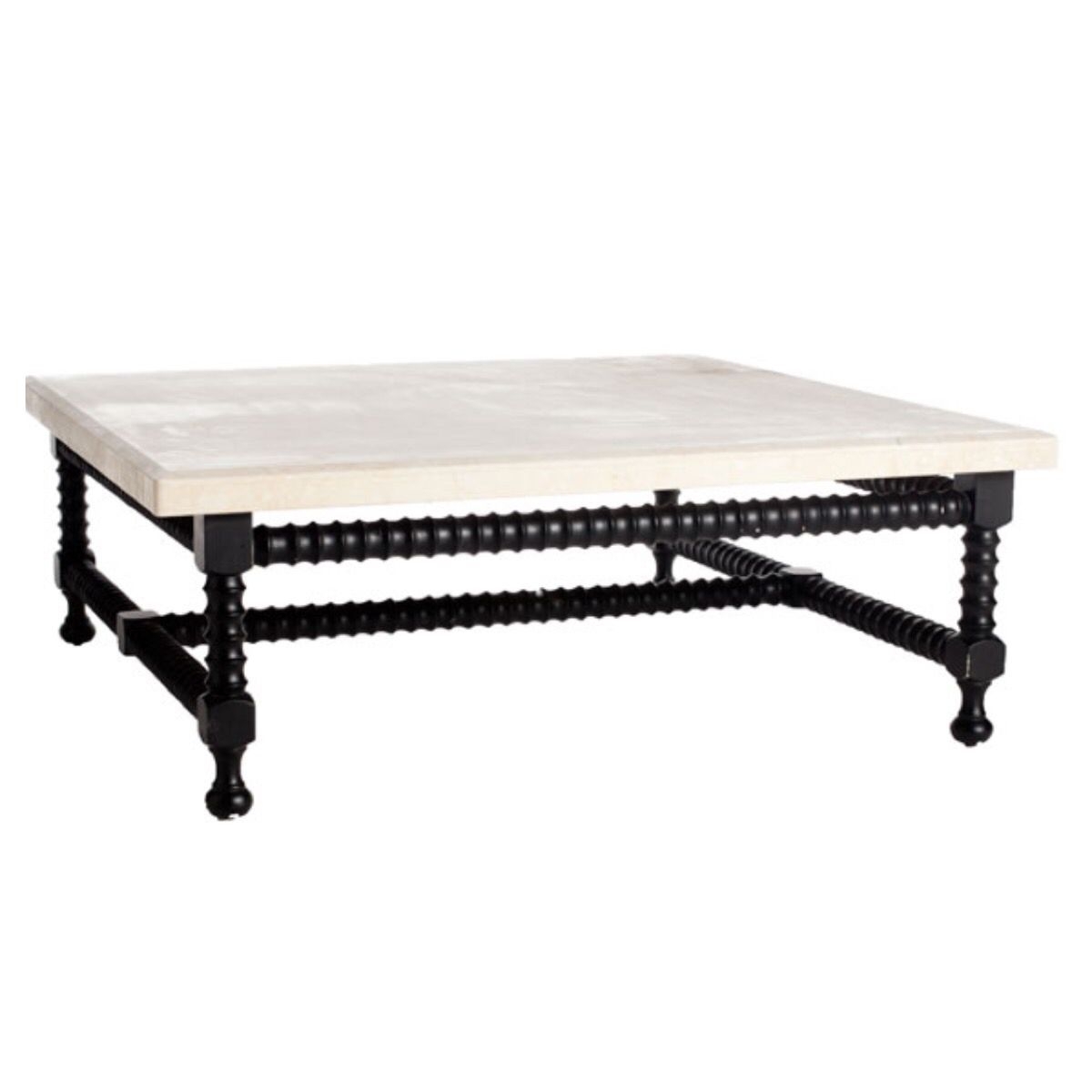 A large, square coffee table made with a decorative, wooden frame painted in a dark, black color and fitted with a marble surface on top. The Spanish style of the table makes it fit in nicely with traditional interior design.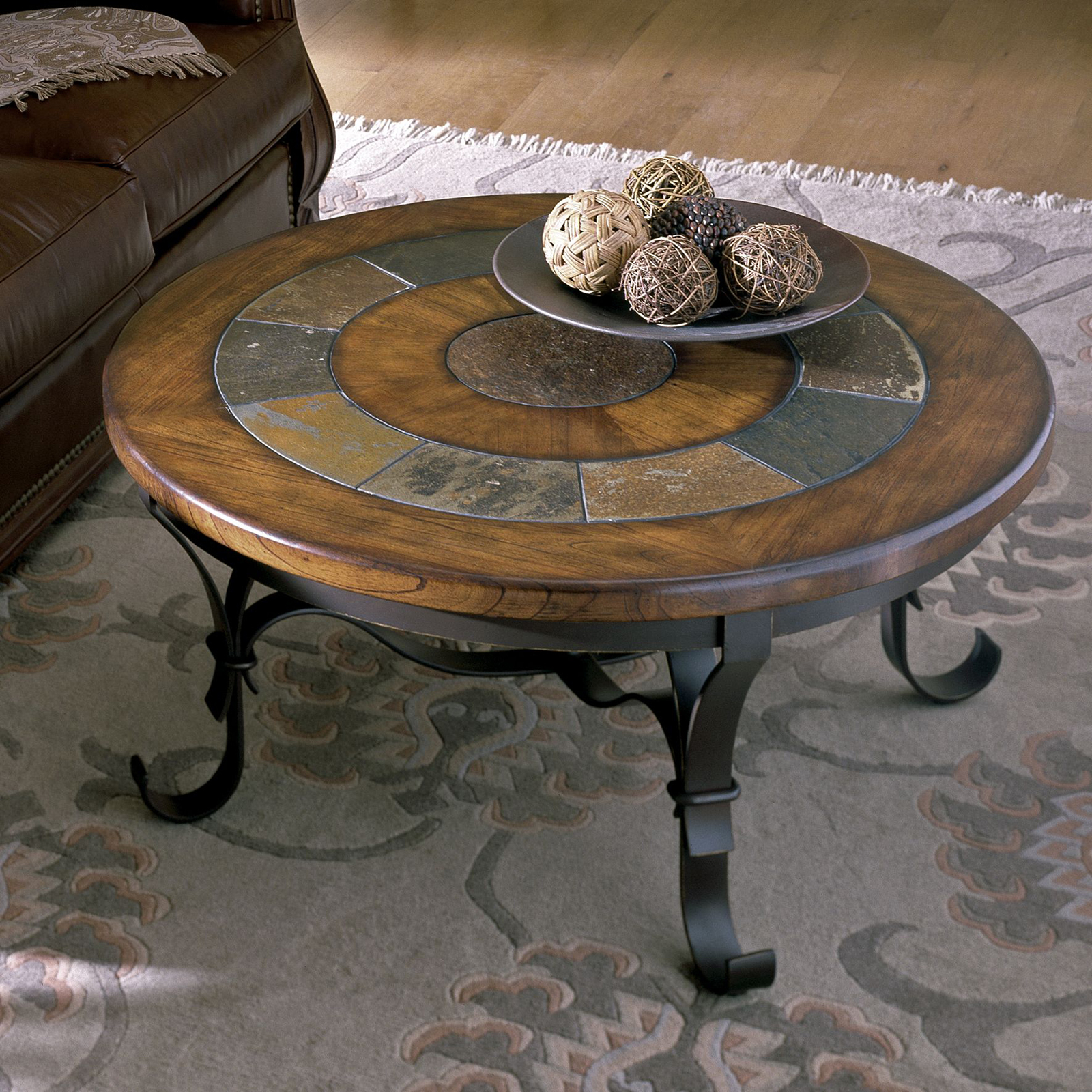 Stone Forge Coffee Table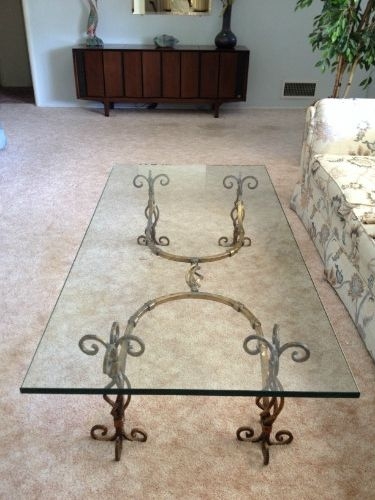 Sale Photo #68: Beautifully elegant glass and gilded wrought iron coffee table. My daughter looking for this one.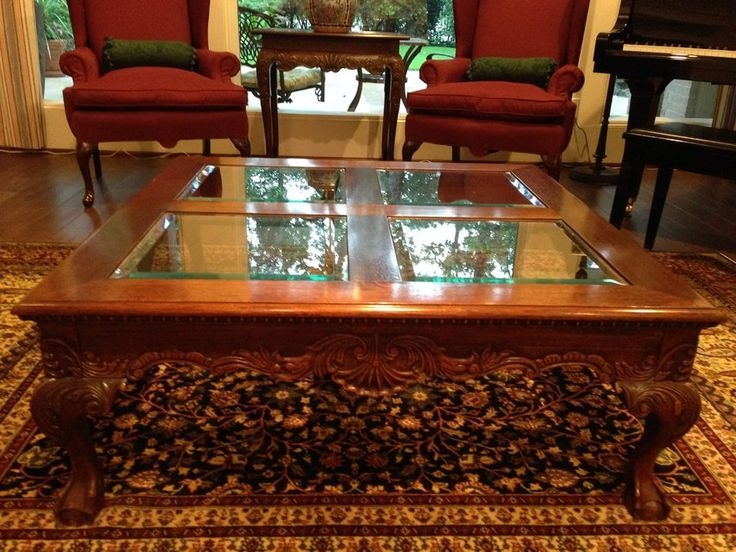 A stunning mahogany coffee table that comes with the sublime, inlaid bevel edge glass panels and will make for a perfect choice for when you have a bit of space to use in the living room. It also sports the eye-catching carvings on the sides.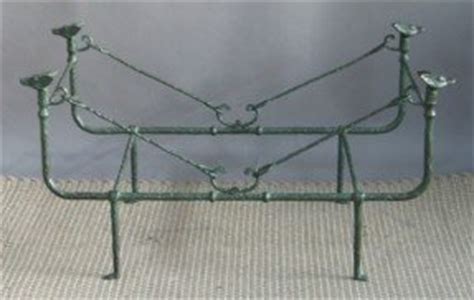 Giacometti, cast and wrought iron bronze table base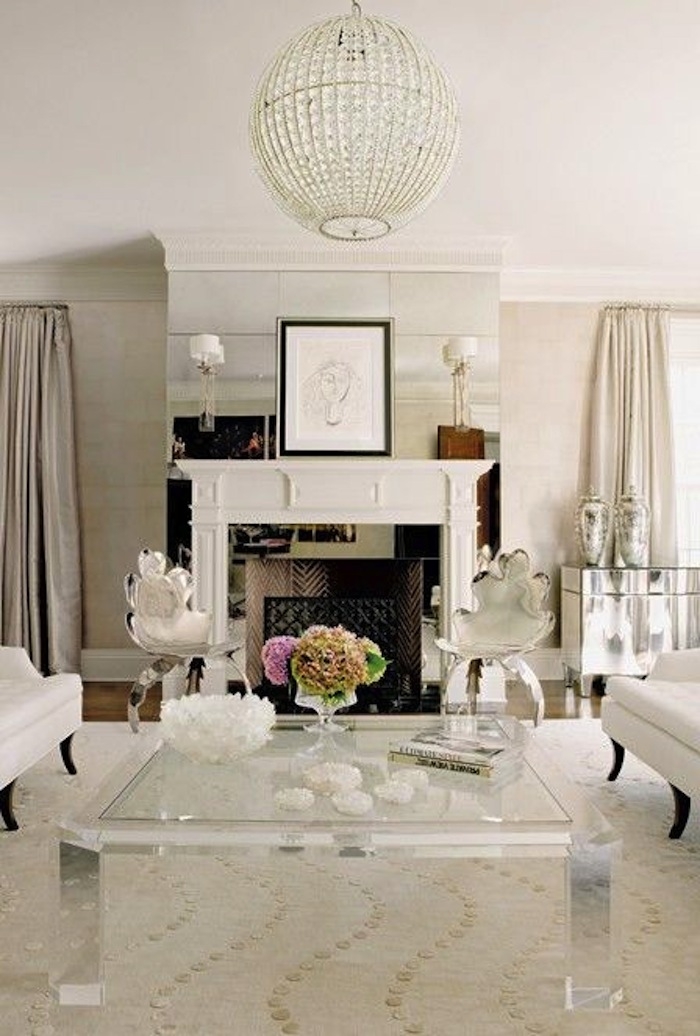 Elegant family room decor scheme using translucent acrylic coffee table. Ethereal effect was provided here by mixing white surfaces, silver accents (see the mirrored dressers by the back wall) and glamorous lighting accessories.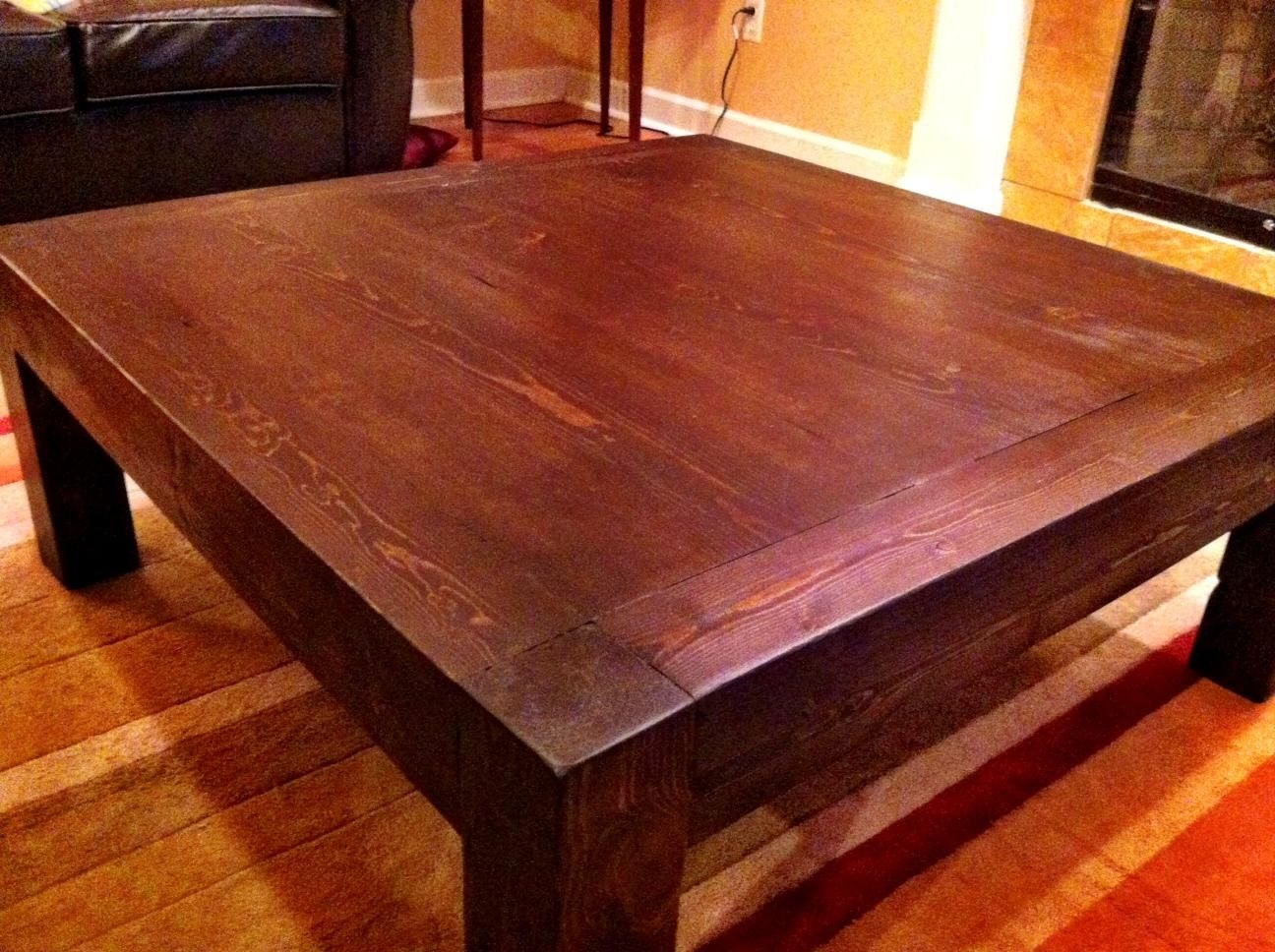 Large coffee table with square top. Construction is made of wood. Neutral and functional design for the living room and others interiors according to taste and need.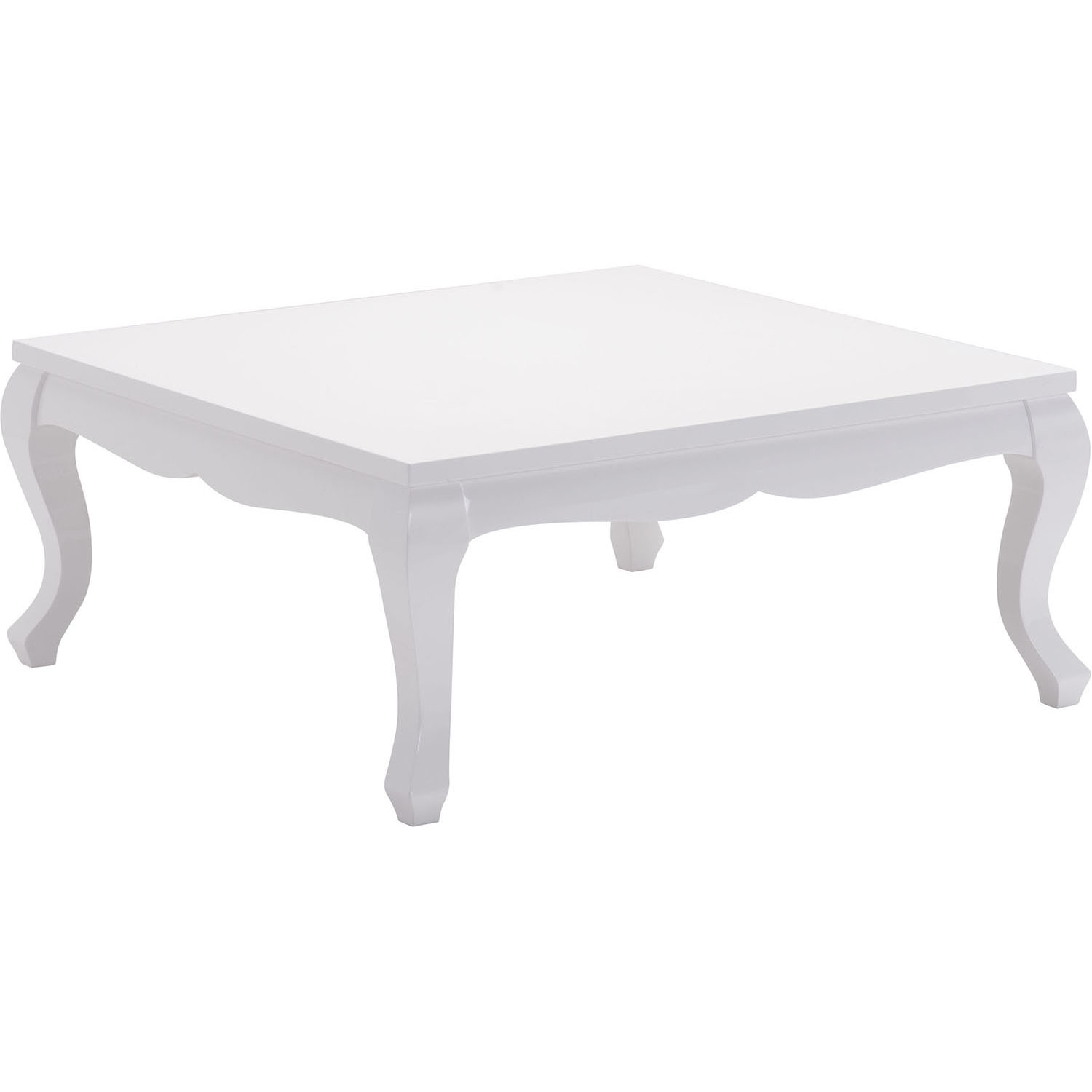 This Zuo Verdun white square coffee table enchants with its gentle silhouette, featuring subtle curves and arches. Its snowy white surface will look good especially in shabby chic and cottage decors.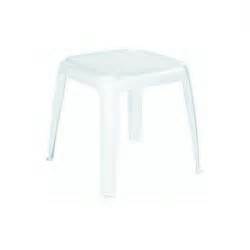 This simple yet very functional square stacking table is a great solution in many situations. Made of resin is water-resistant and very durable. You can set up one another for easy storage.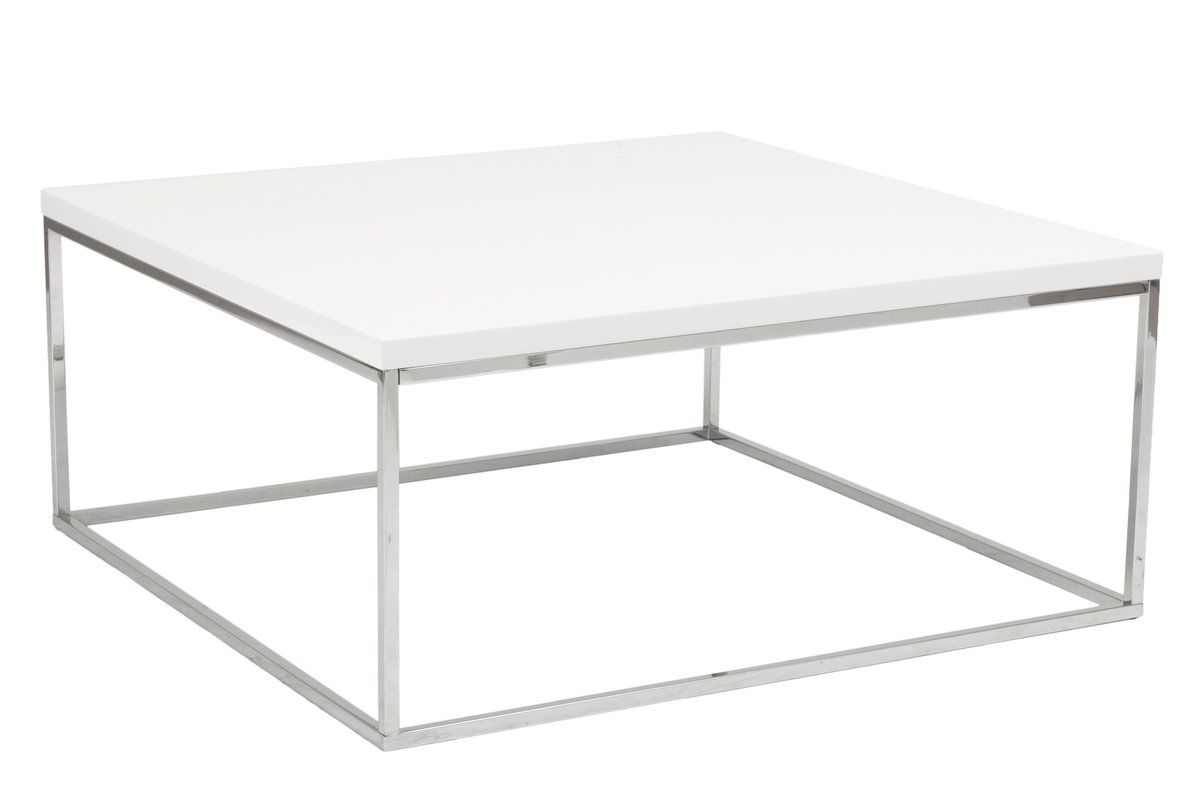 Enchanting with its cool and clean, minimalistic design, this coffee table will fit perfectly well into contemporary living rooms. Based on aluminium frames, it offers stability and solidness for long years.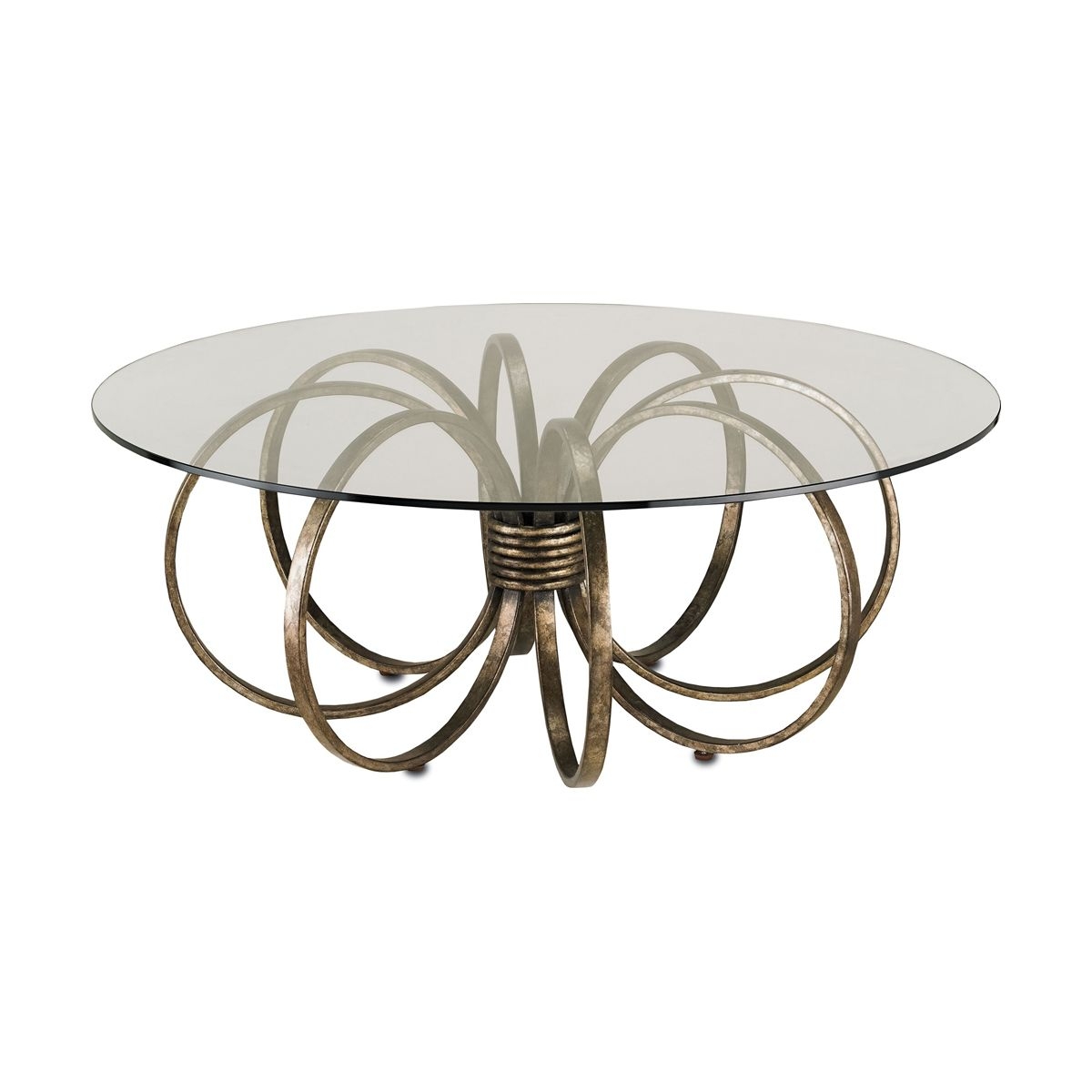 Iron, rustic coffee table with table top made of glass. Its legs are decorated with nice, artistic star pattern. Reminds us of some childchood memories with its rustic, old school style. Ideal for living rooms and cabinets.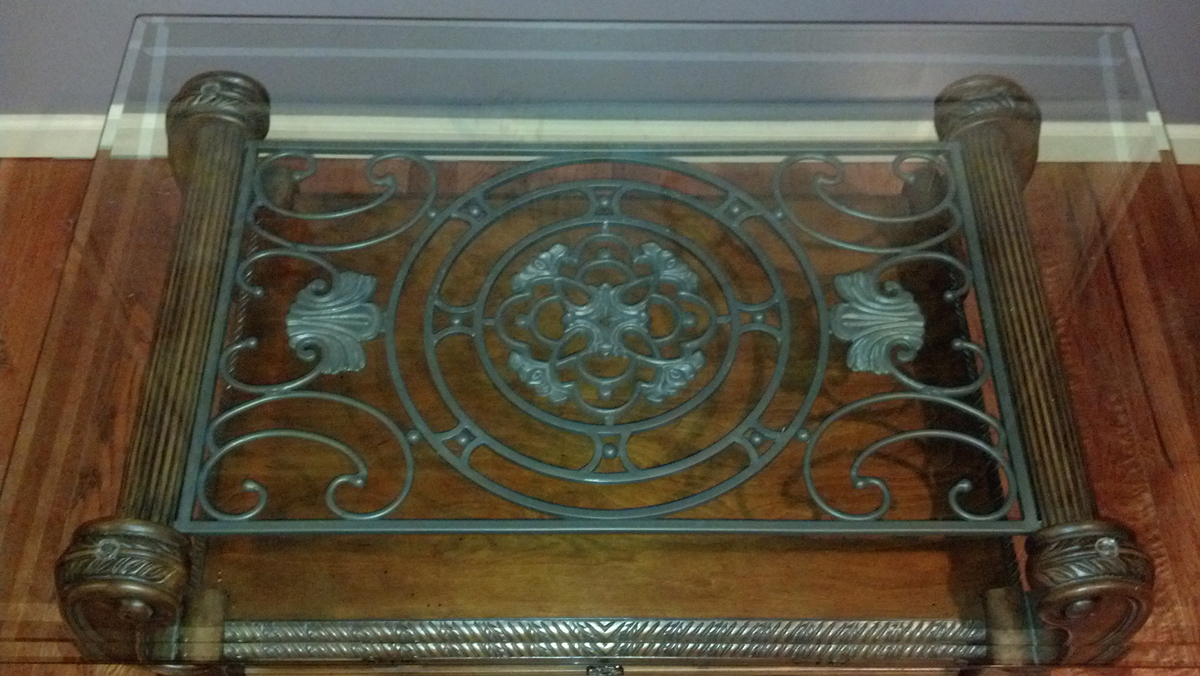 Wrought iron console table and coffee table for sale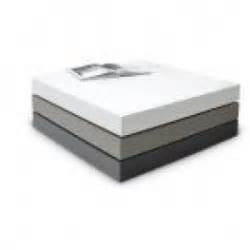 This square white coffee table enchants with its contemporary design, fitting perfectly well into modern decors. Its minimalistic, smooth surface and the combination of two, soft-toned colours create a refined, elegant impression.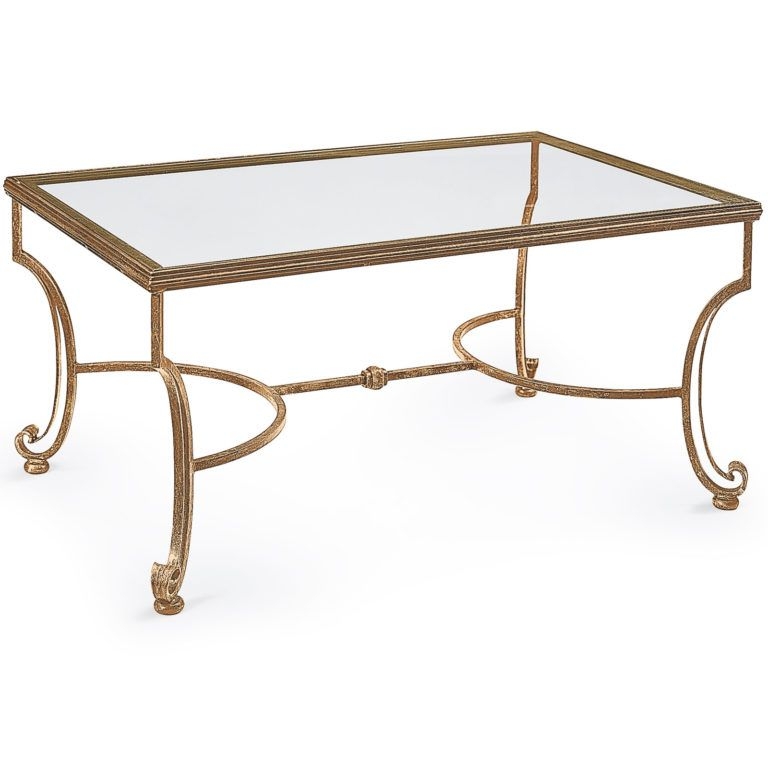 ... iron coffee table with distressed antiqued gold-leaf finish and glass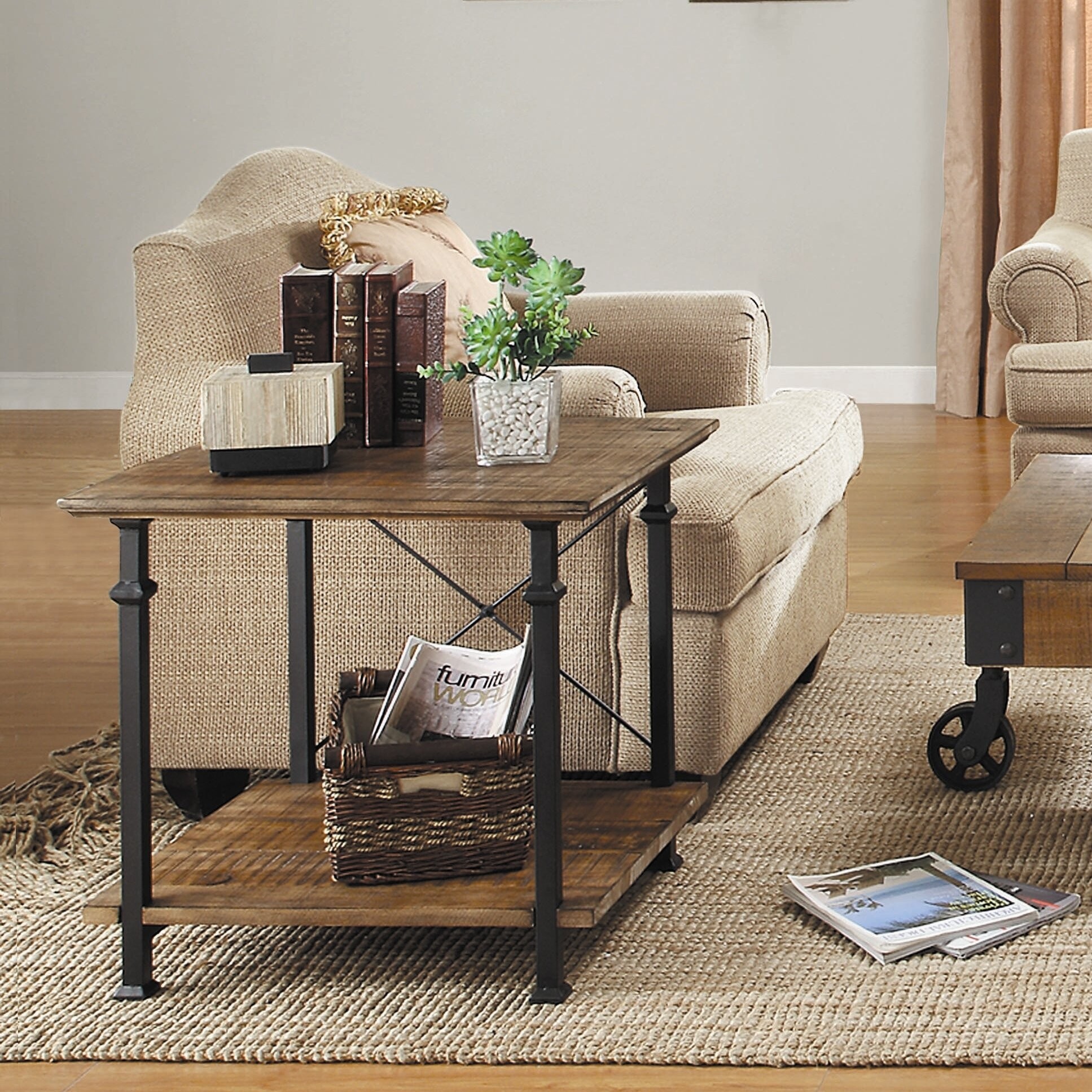 Practical and versatile table made of rustic brown. It is perfectly designed for any classic interior. In the lower part there is a practical shelf for small items. The upper part is a beautiful and stylish counter.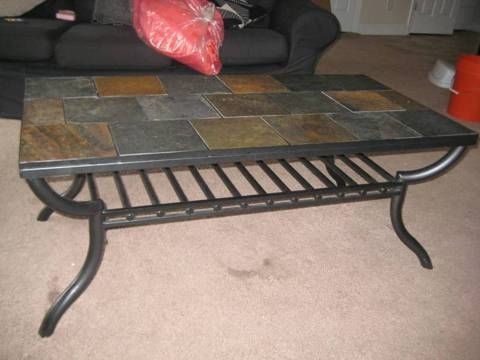 This wrought iron coffee table is as stylish as it is convenient. Offering a clever shelf under the countertop, it makes a valuable and practical focal point in your living room.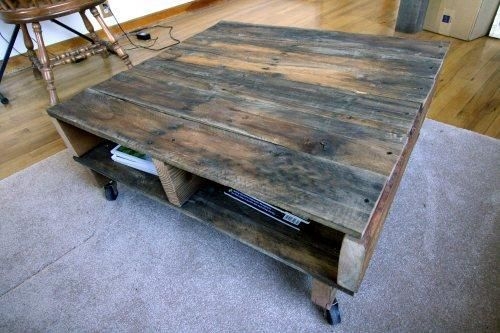 Coffee table made of wood and fitted with wheels. Square top has large usable surface. It has open shelves for storing books, magazines and more. Suitable for indoor and outdoor use.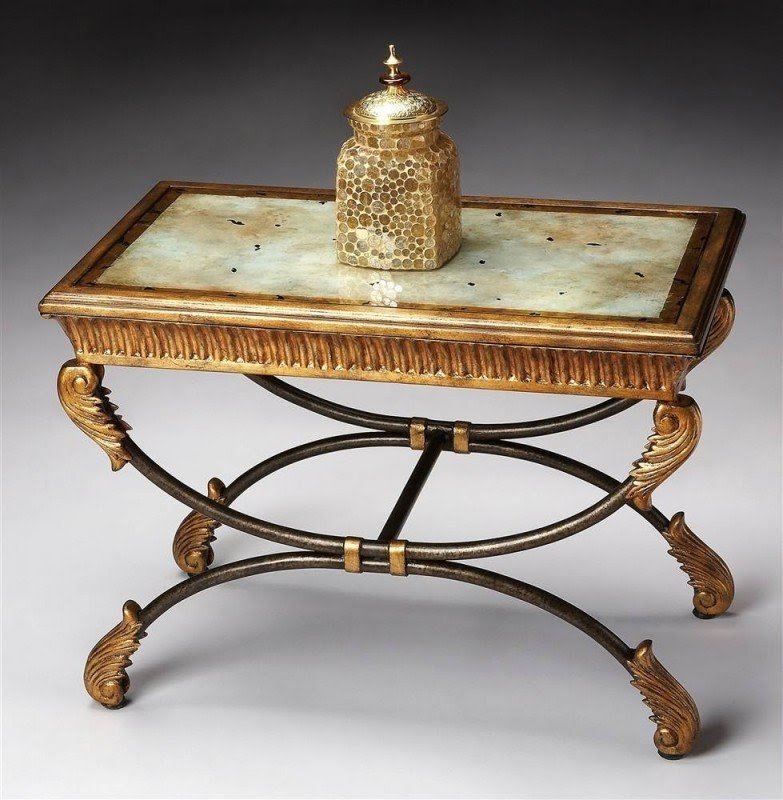 A cool fashionable coffee table featuring a live edge top of walnut with well visible growth rings and a beautiful glossy lacquer finish in warm browns. A metal base is built of 4 thin straight legs and 2 pairs of X-crossed stretchers.