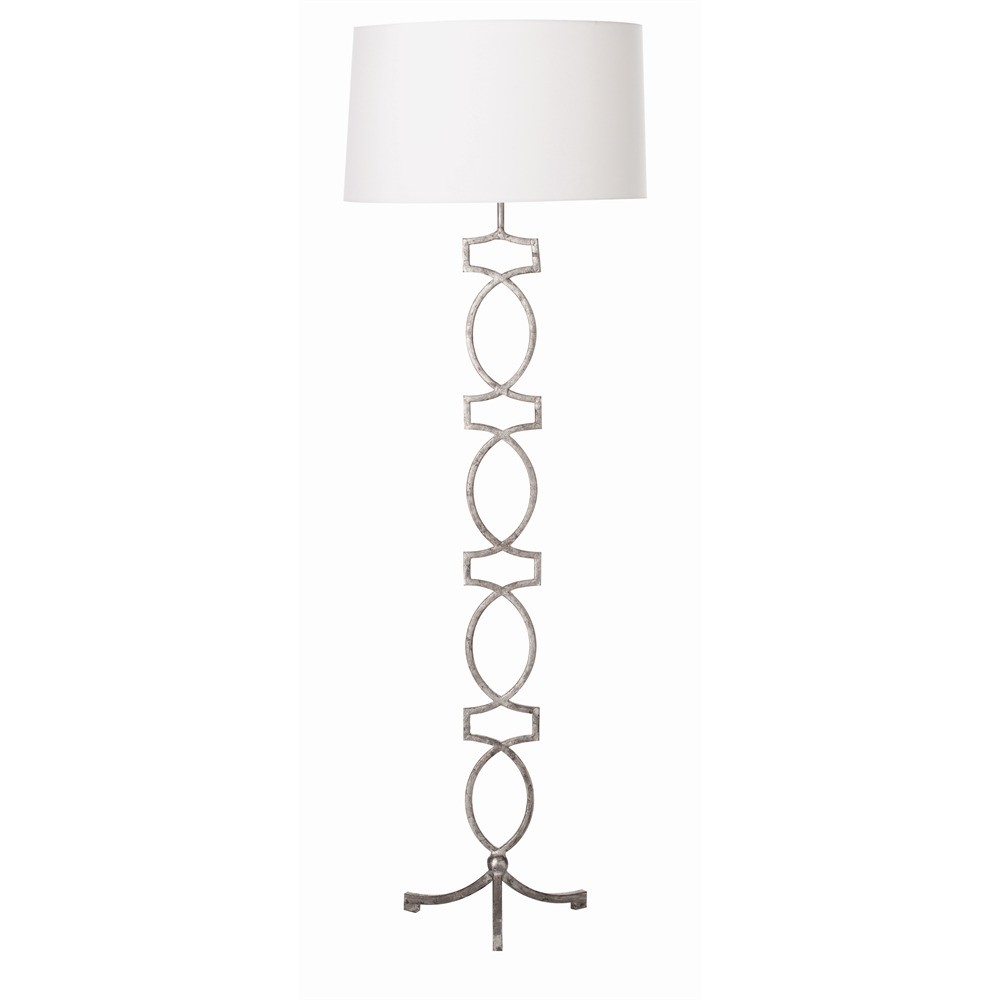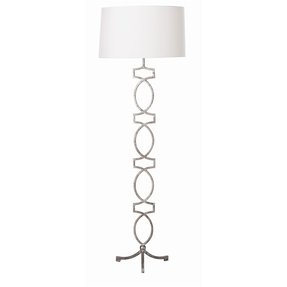 Leaf Iron Floor Lamp
Beautiful and illuminating, this lovely floor lamp in a silver finish stands on a sturdy iron pole with 3-legged base. The drum shade is designed of white microfiber, and accommodates 150W incandescent bulbs.

Rusticity has many dimensions and one of them is the plaid motif, in this case, visible on a small lampshade in a black and white version. The long metal leg of the standing wrought iron rustic floor lamp allows you to set it freely anywhere.

150 W floor lamp made from wrought iron. Finished with beautiful and interesting rustic ornaments at the bottom and creative decoration half way to the shade. It's beautiful vanilla colored shade is a great complement to its rustic style.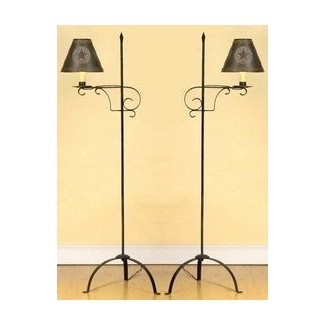 Wrought iron floor lamp comprised of arched tripod base, slender post and adjustable arm with rustic scroll details. Empire shades are coloured black, to match the black finish of the metal lamp base.


Iron Lamps, Rustic Wrought Iron Floor Lamps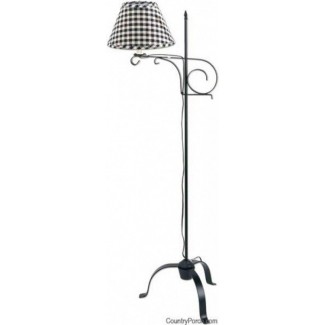 Sometimes just a slight touch of decorous elements - like scrolls on this black wrought iron floor lamp - can lend a whole new feel to an interior equipment. Monochrome plaid pattern of the empire shade is another funky accent.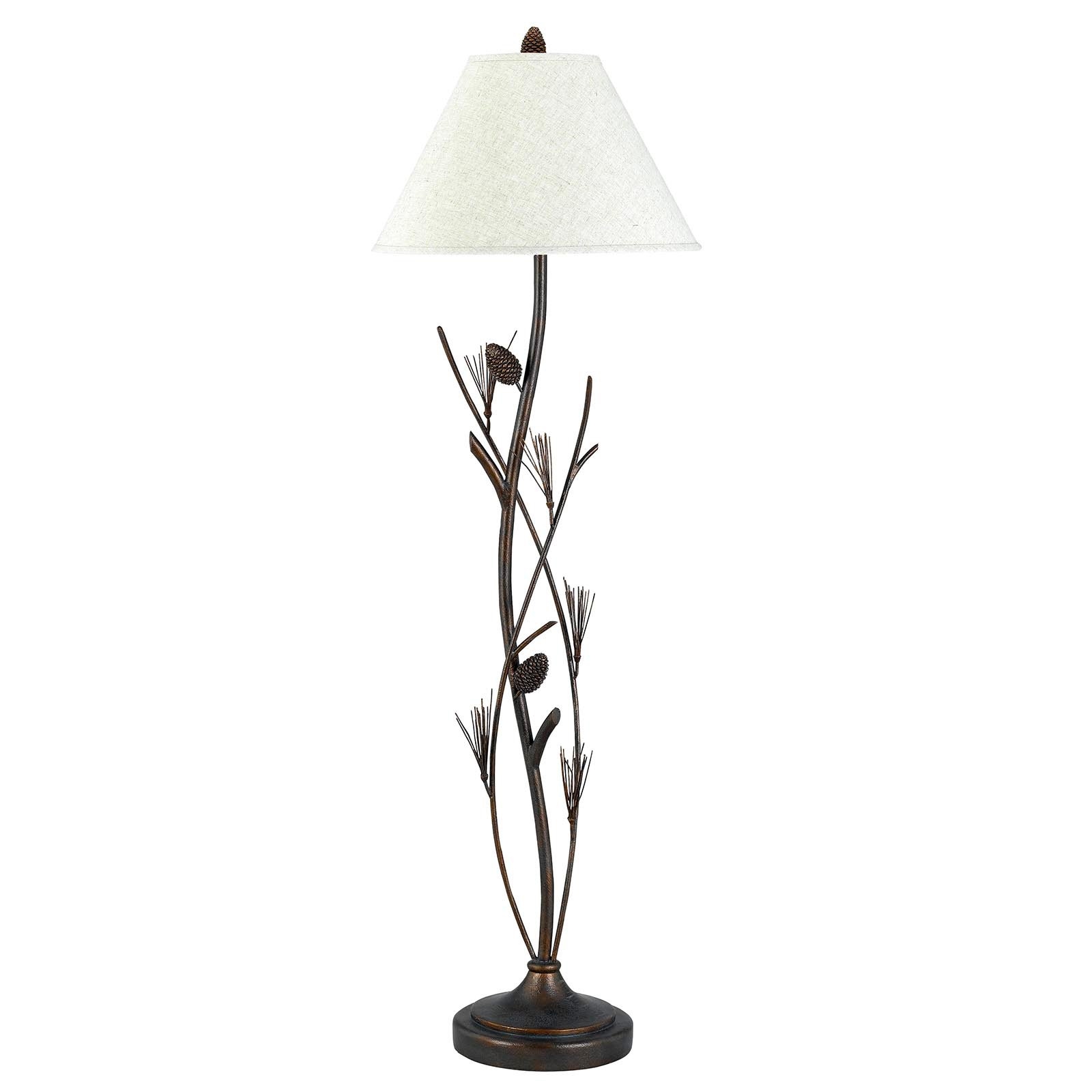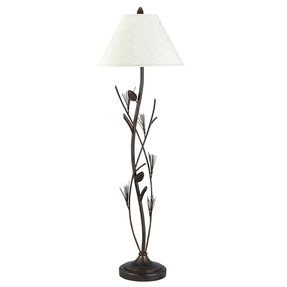 Inspired by nature, this wrought iron rustic floor lamp offers a design that seamlessly fits in with a typical cabin-in-the-woods décor layout. Dark colored metal base mimicks curved twigs, with cones and long pine needles.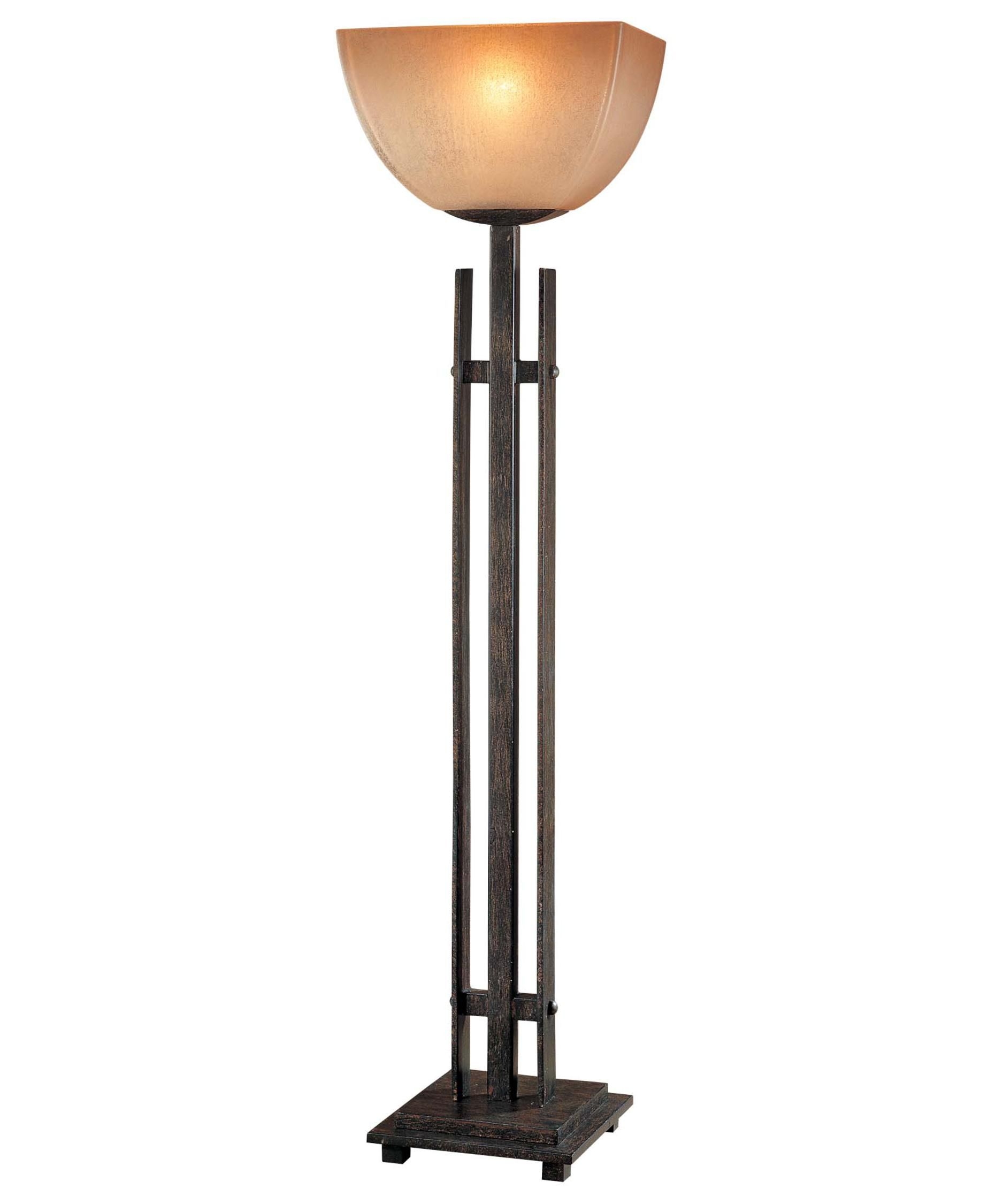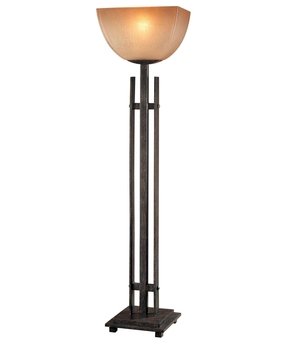 Stunning freestanding floor lamp constructed from sturdy wrought iron and finished in a distressed metallic look. The stand is also supported by a heavy square-shaped base for safety and stability. It's relatively tall, making it the ultimate floor accent for any home.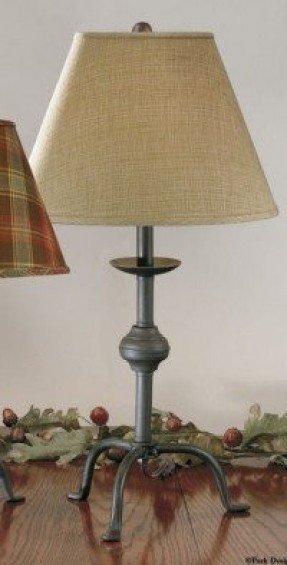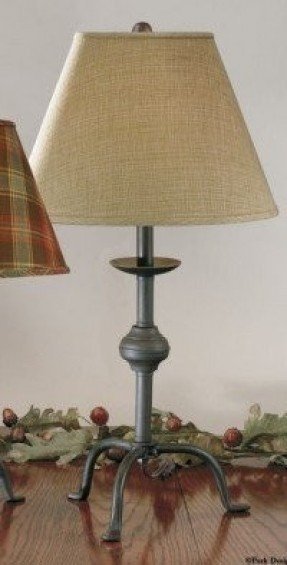 A pretty rustic style electric floor lamp (for 1 up to 60-W bulb) featuring a tall base of black-finished wrought iron. It has 3 bowed legs and a round stem with a single bulb, a collar and a ball finial. A conical shade is of beige canvas.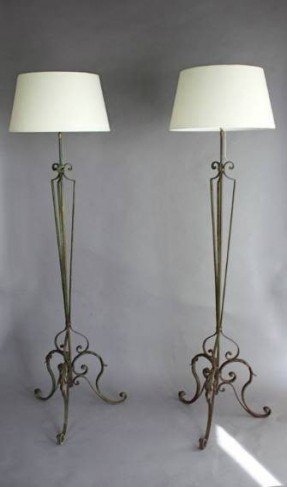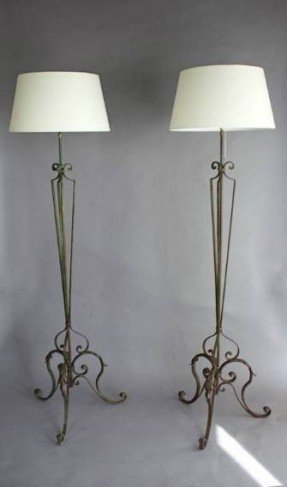 Wrought Iron Floor Lamp Rustic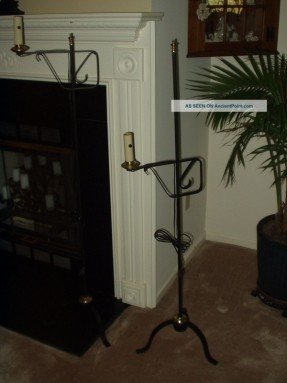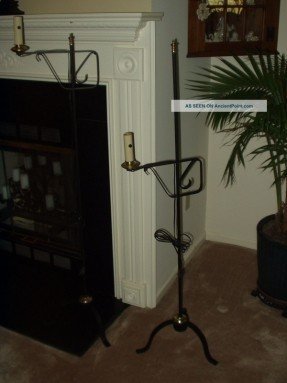 wrought iron adjustable floor lamp twisted wrought iron floor lamp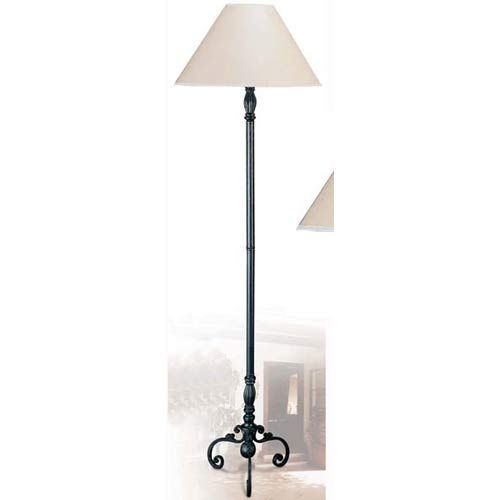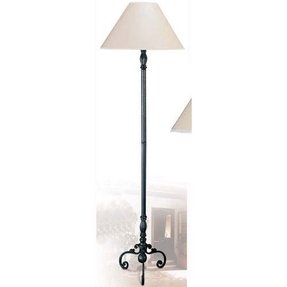 Floor lamp in traditional form. It is mounted on iron base and finished with decorative curves. Lampshade is covered with fabric and gives warm tone of light. Ideal as additional source of light in any interior as needed.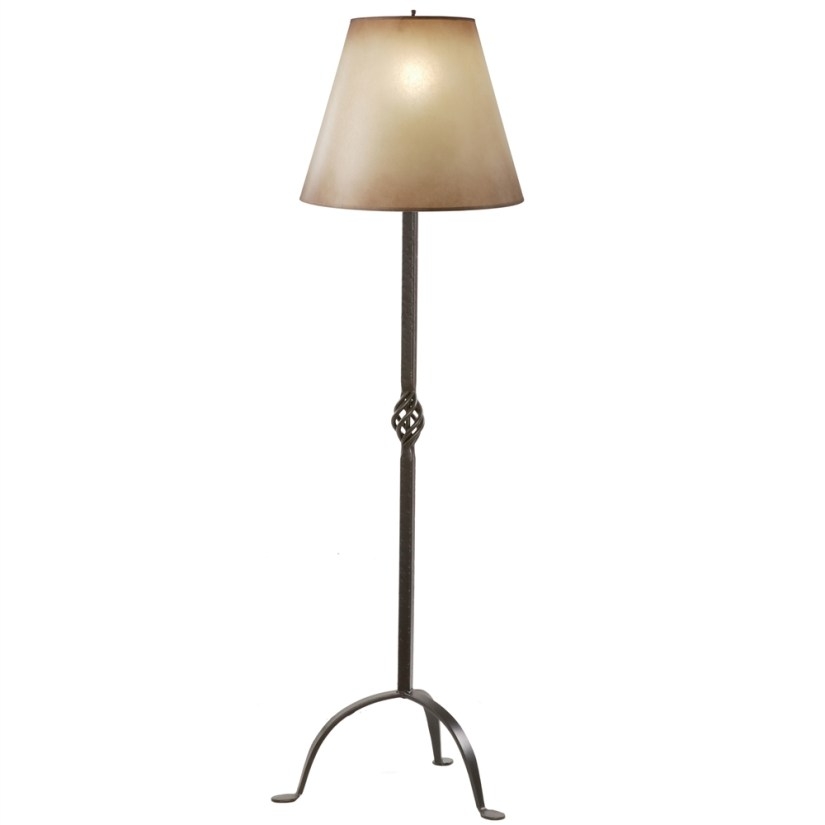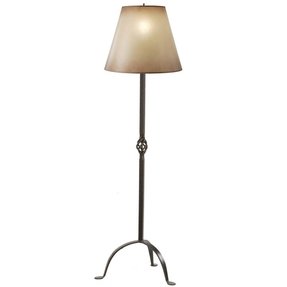 This iron-made, solid lamp, represents what's best in contemporary design. Hand forged to accent any home or cabin. Tri-leg shape terminates in a classic penny foot that really sets this lamp apart.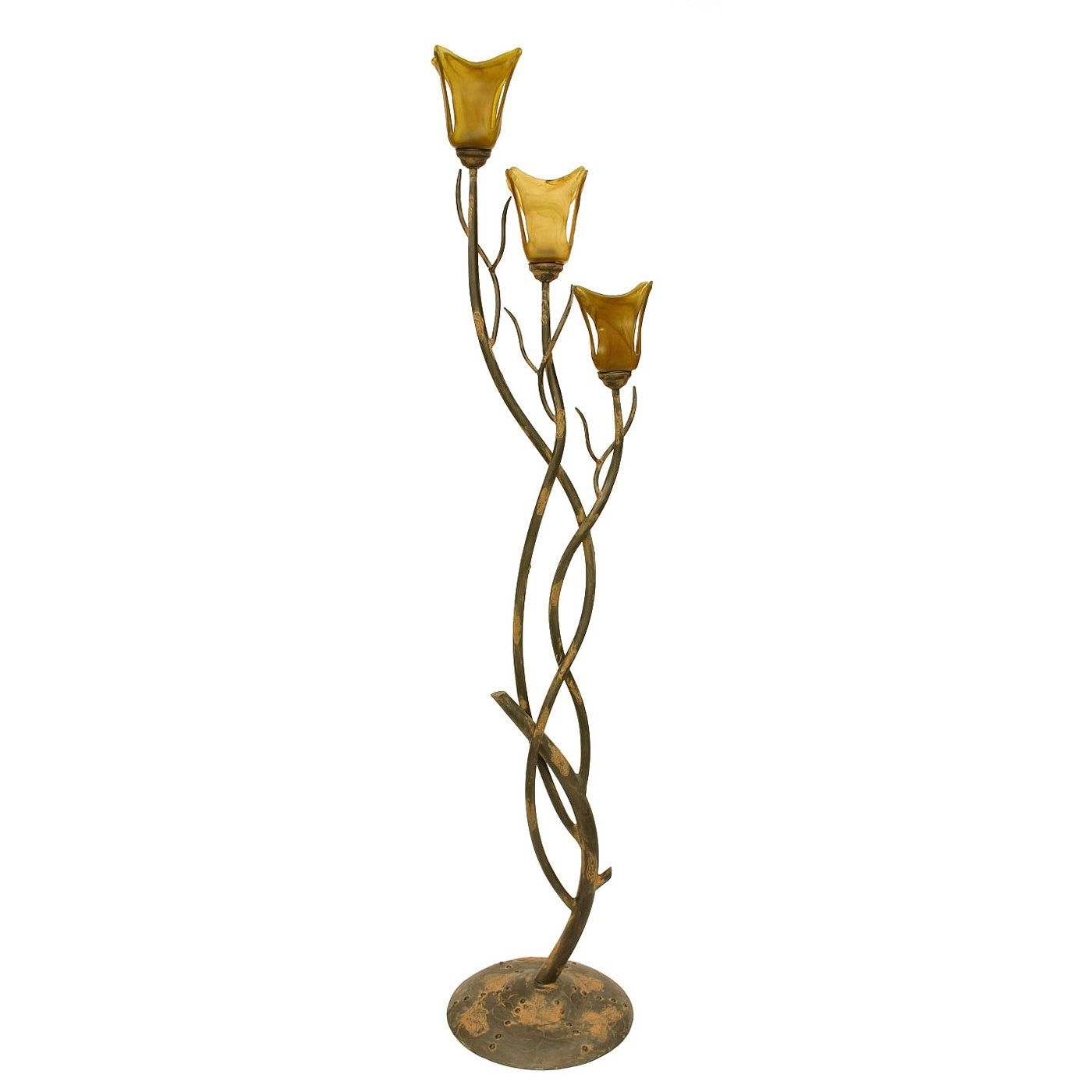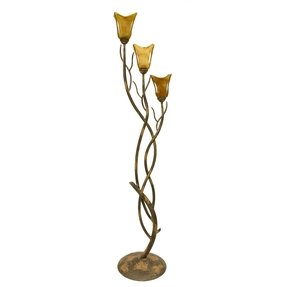 A wonderful rustic floor lamp featuring an amazing base modelled on tangled sprigs of creepers. It has a round foot and is made of wrought iron with a finish in greenish and brownish tones. Three tulip-like shades are of hand-blown glass in yellows.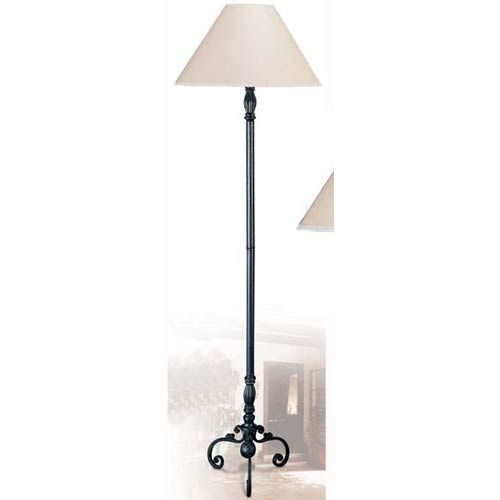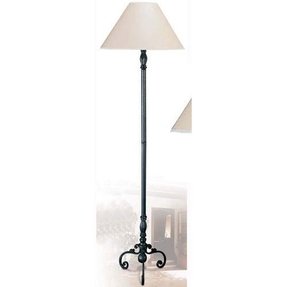 Floor lamp in rustic style. Base is made of wrought iron and finished with decorative curves. Empire lampshade is covered with fabric. Elegant addition to the living room, bedroom and others interiors according to taste.


Here is an wrought iron floor lamp that will find its use inside rustical homes. It has a natural finish and a charismatic color variant - because it was made by hand. Straight from the hands of a iron lamp specialist.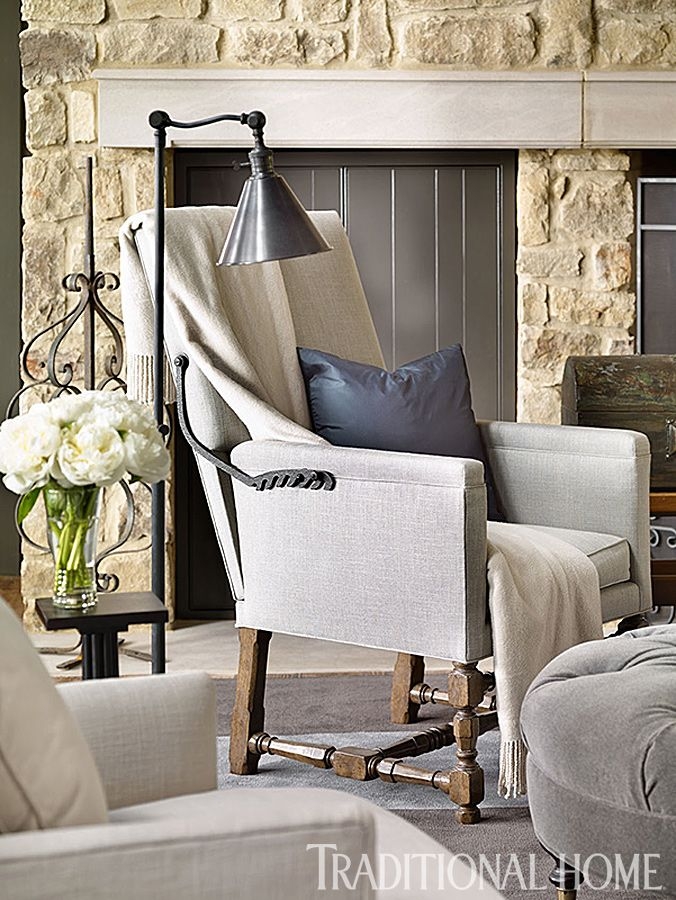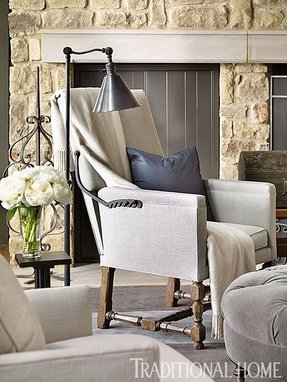 Contemporary setup for a cozy living room, furnished with two armchairs with walnut wood frames and reclining backs, upholstered in cotton fabric in a white color and paired with an ottoman which acts as a footstool.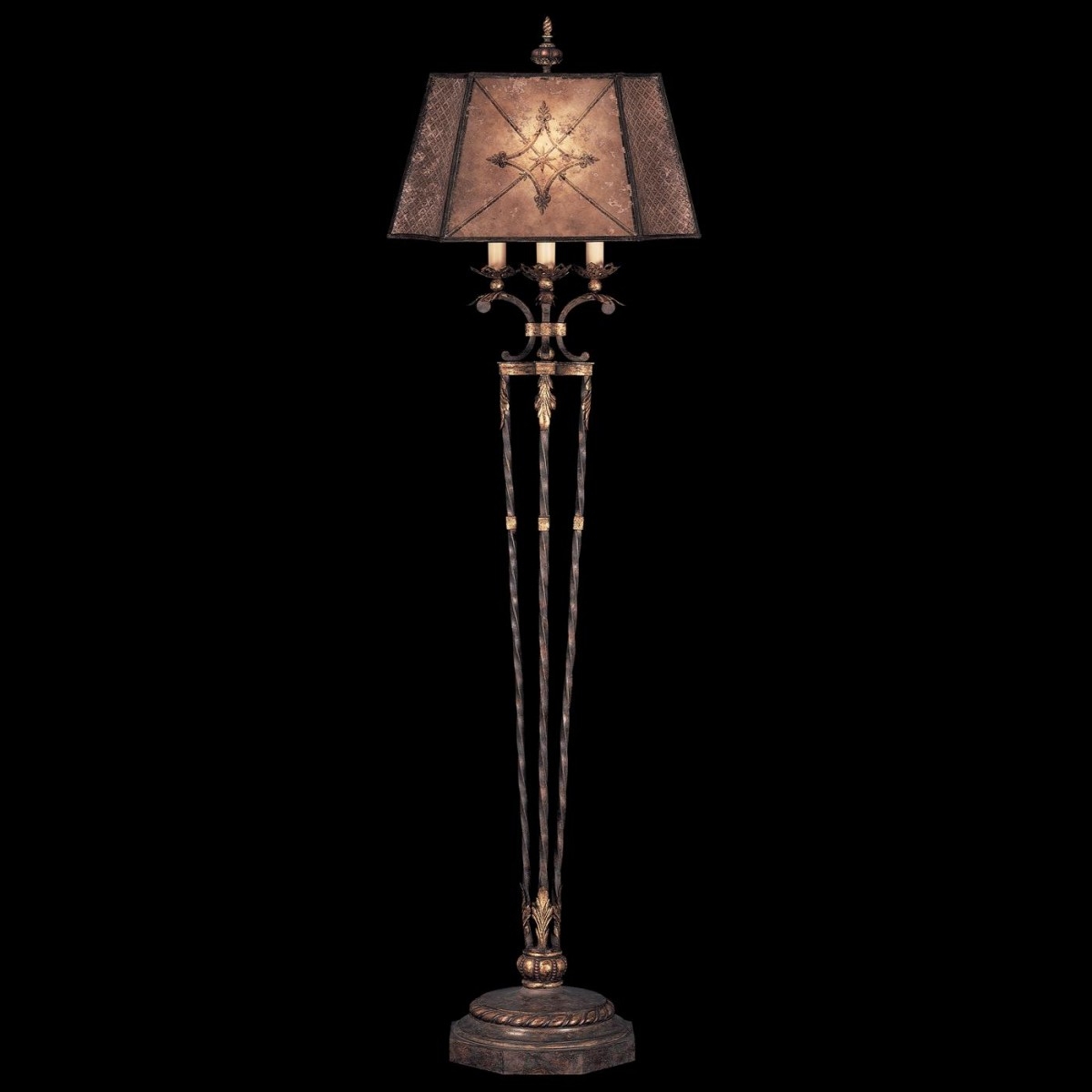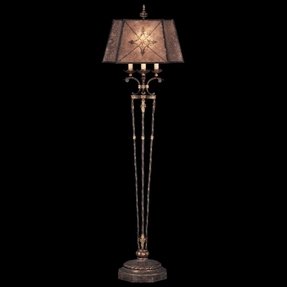 Wrought Iron Floor Lamp Rustic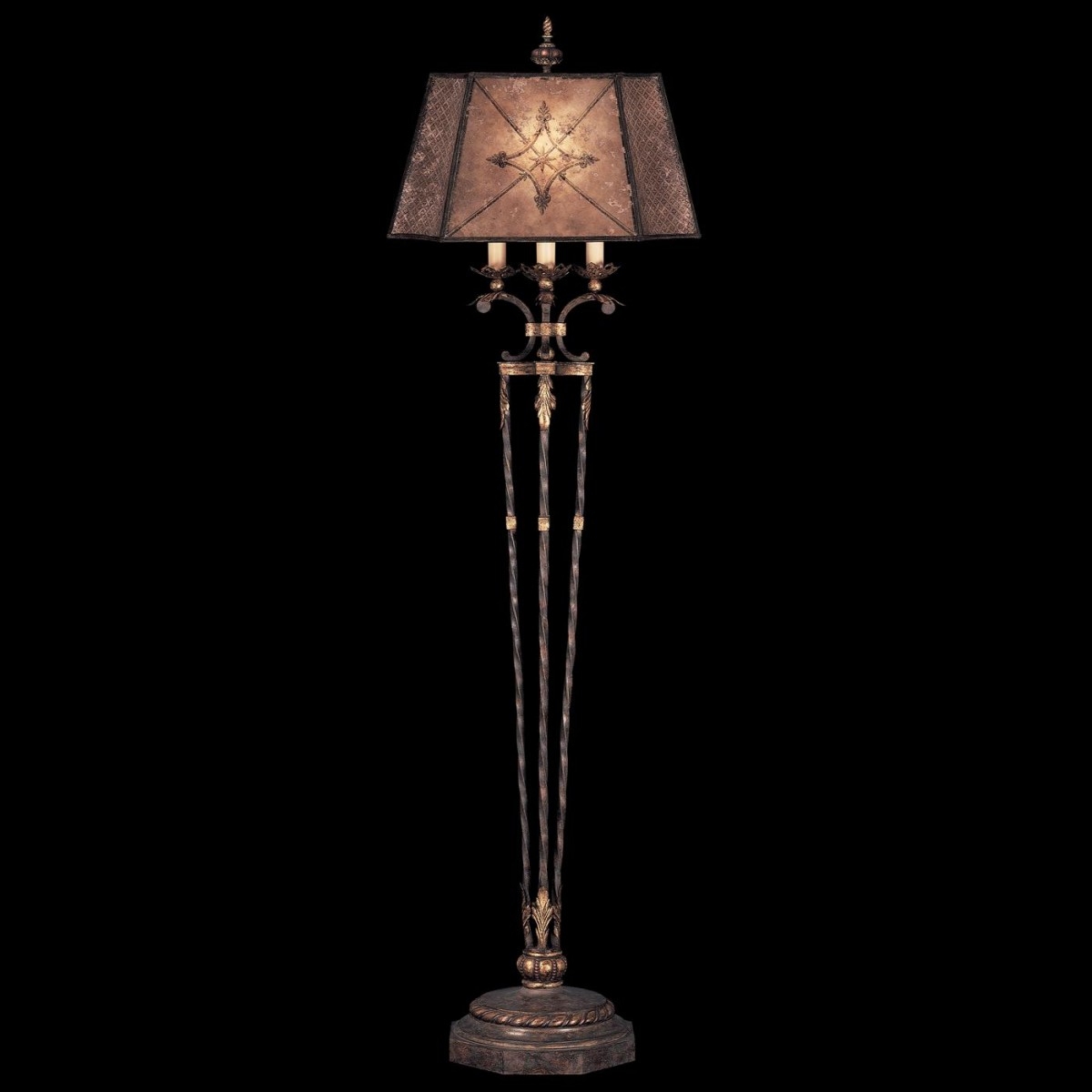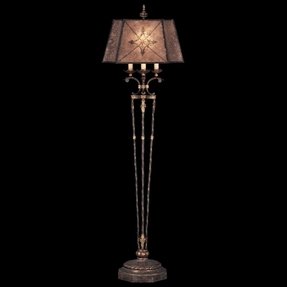 Fine Art Lamps 166120 Villa 1919 Rustic Wrought Iron Floor Lamp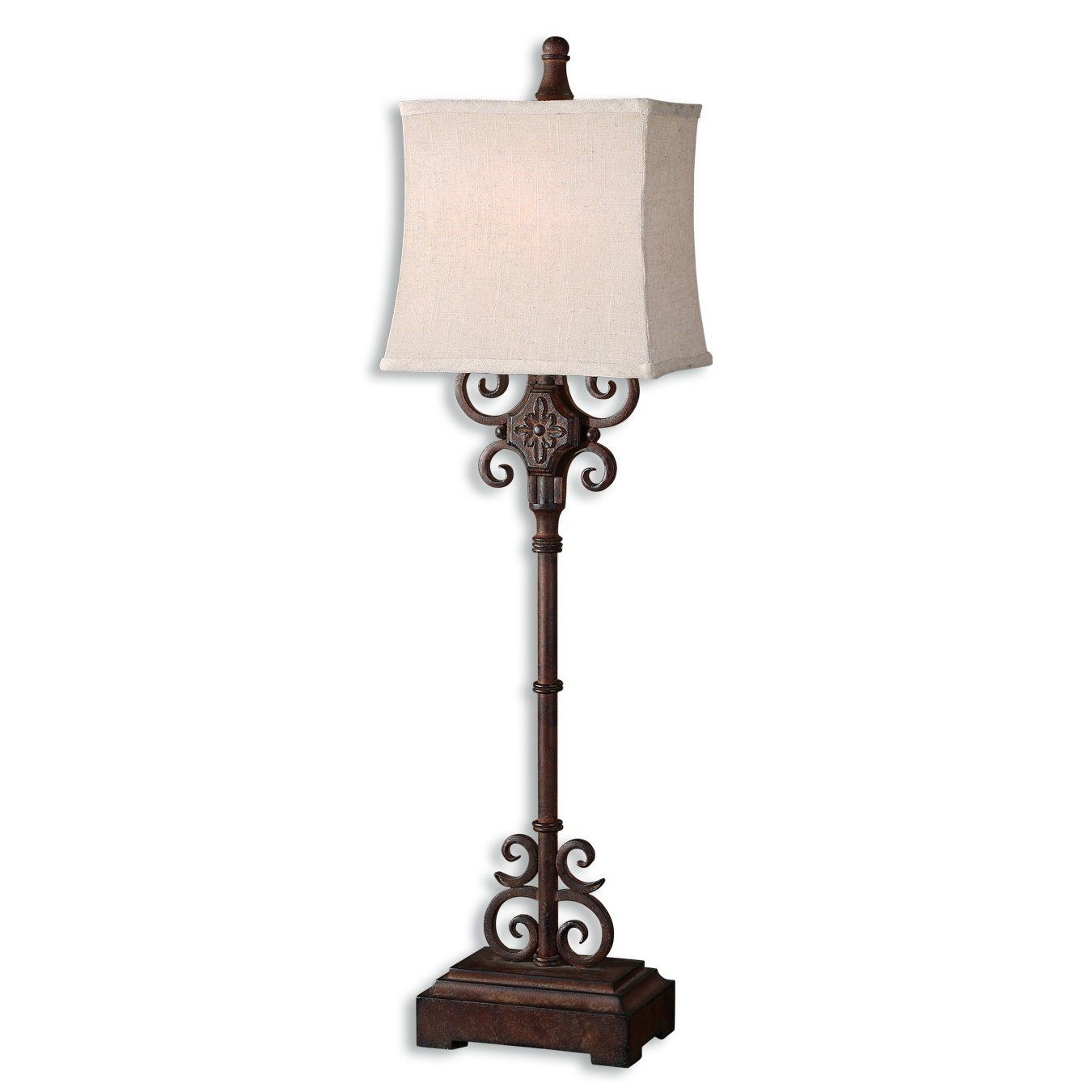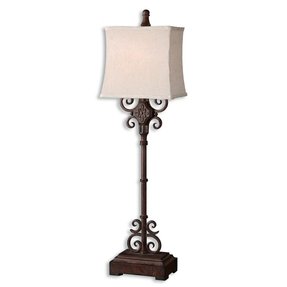 antique-wrought-iron-floor-lamp-um29533-1.jpg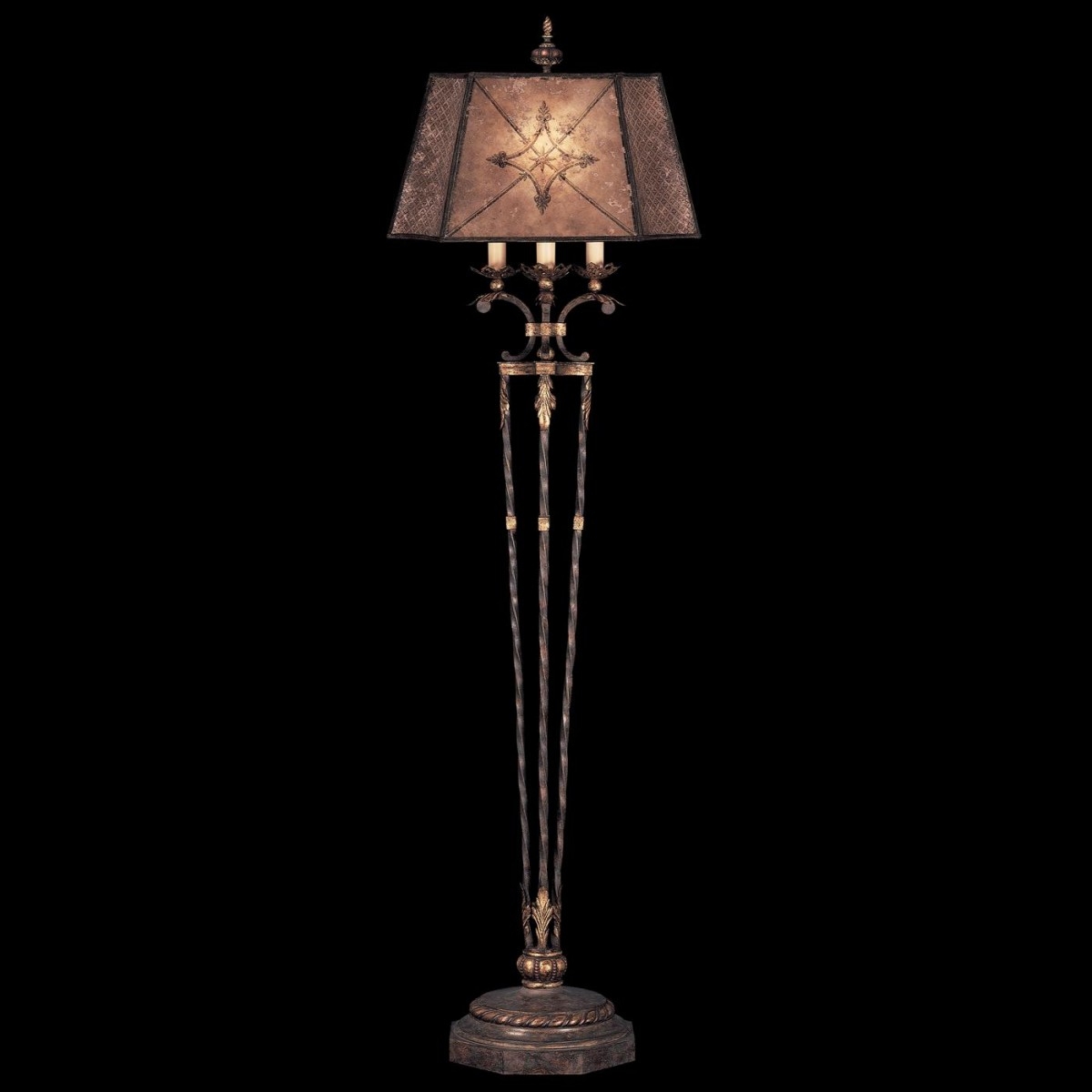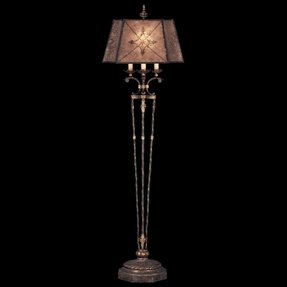 Standing on an ornately designed wrought iron base, this beautiful floor lamp will work out well in all rustic interiors. The pedestal features four intricately curved small legs.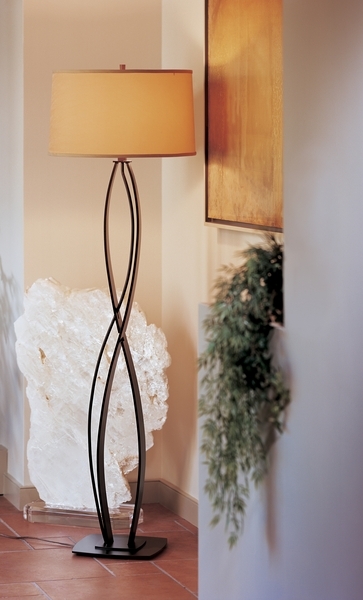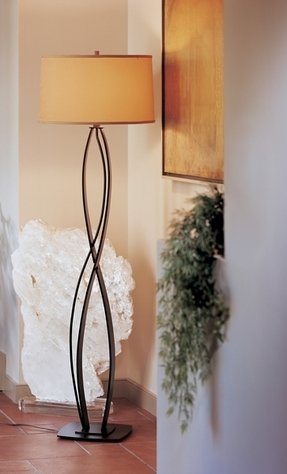 23-2686 Hubbardton Forge Almost Infinity #Floor #Lamp @ $734.00 Hubbardton Forge Wrought Iron Almost Infinity Floor Lamp with three shade options. This unique lamp features an interwined design on the body of the lamp.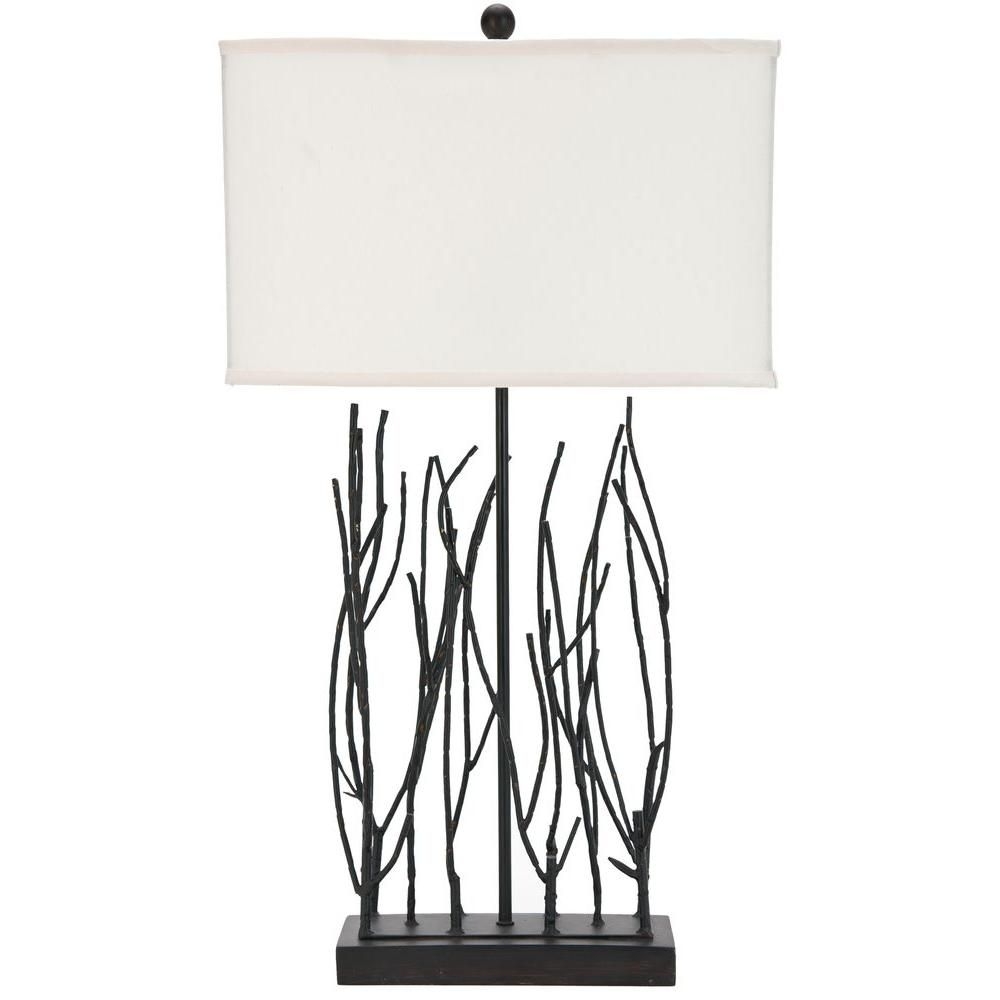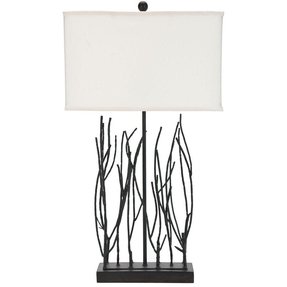 Black table lamp, natural wrought iron branch/twigs design. Features a rectangular white linen lampshade to add to the classic look. Perfect for a living room, bedroom, den, library, study, or office.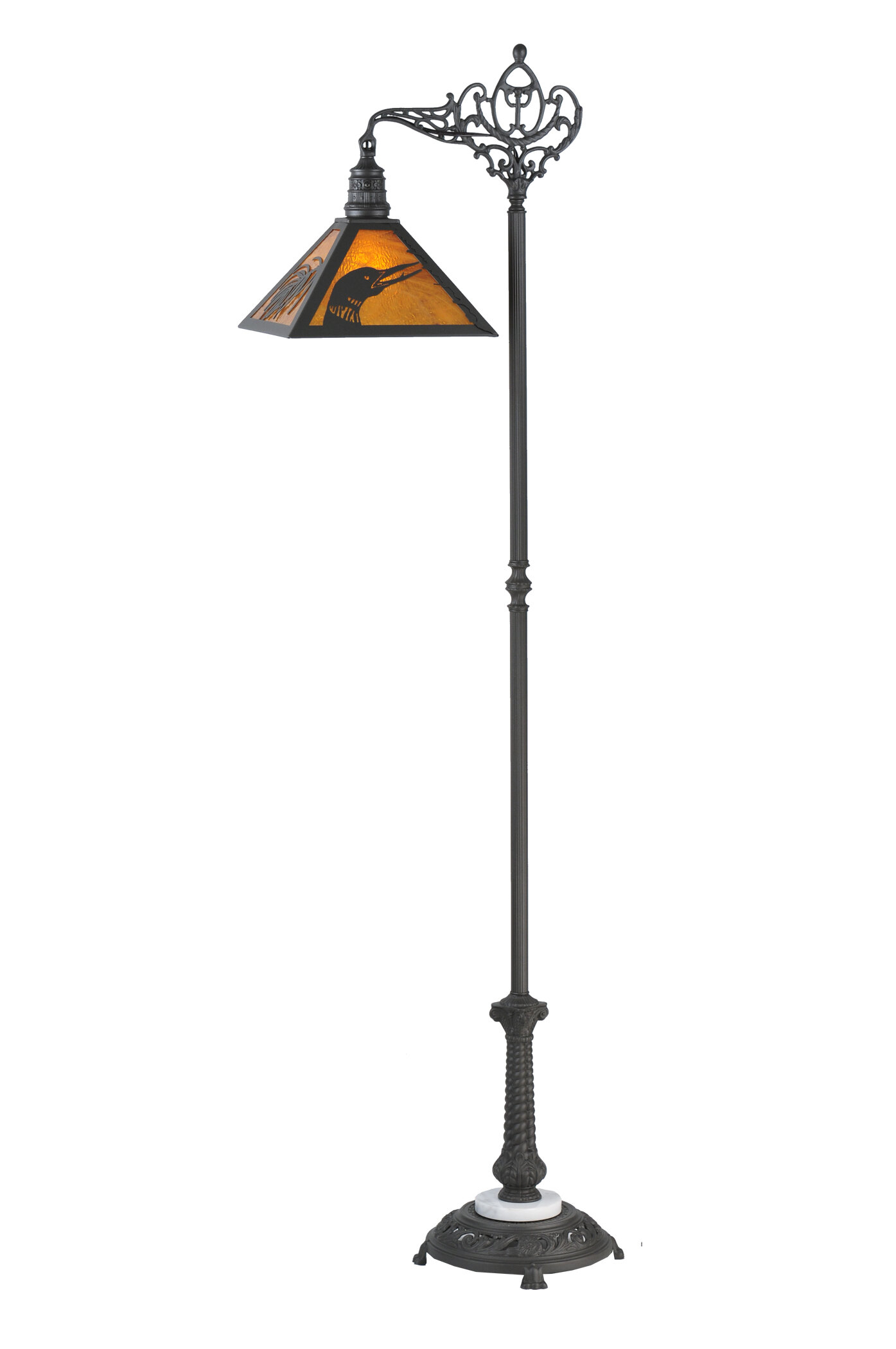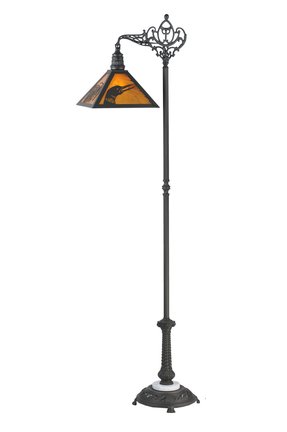 Coming with a mahogany bronze finish with beige art glass shade and marble Accent, this beautiful Tiffany custom lighting measures 24" x 16" x 68.5. It requires one 100-Watt medium base incandescent bulb.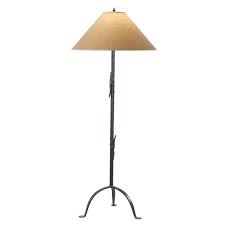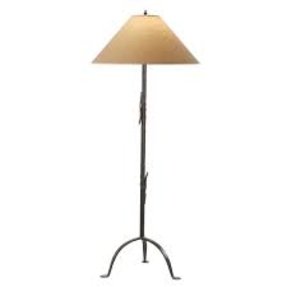 Home > Lighting > Floor Lamps >


... 752 millenium iron floor lamp taupe and cream millenium iron floor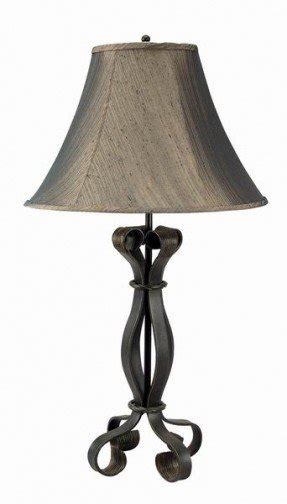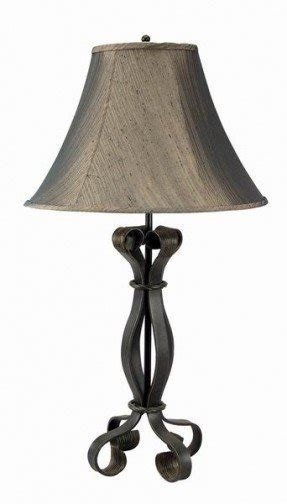 Rustic Wrought Iron Lamps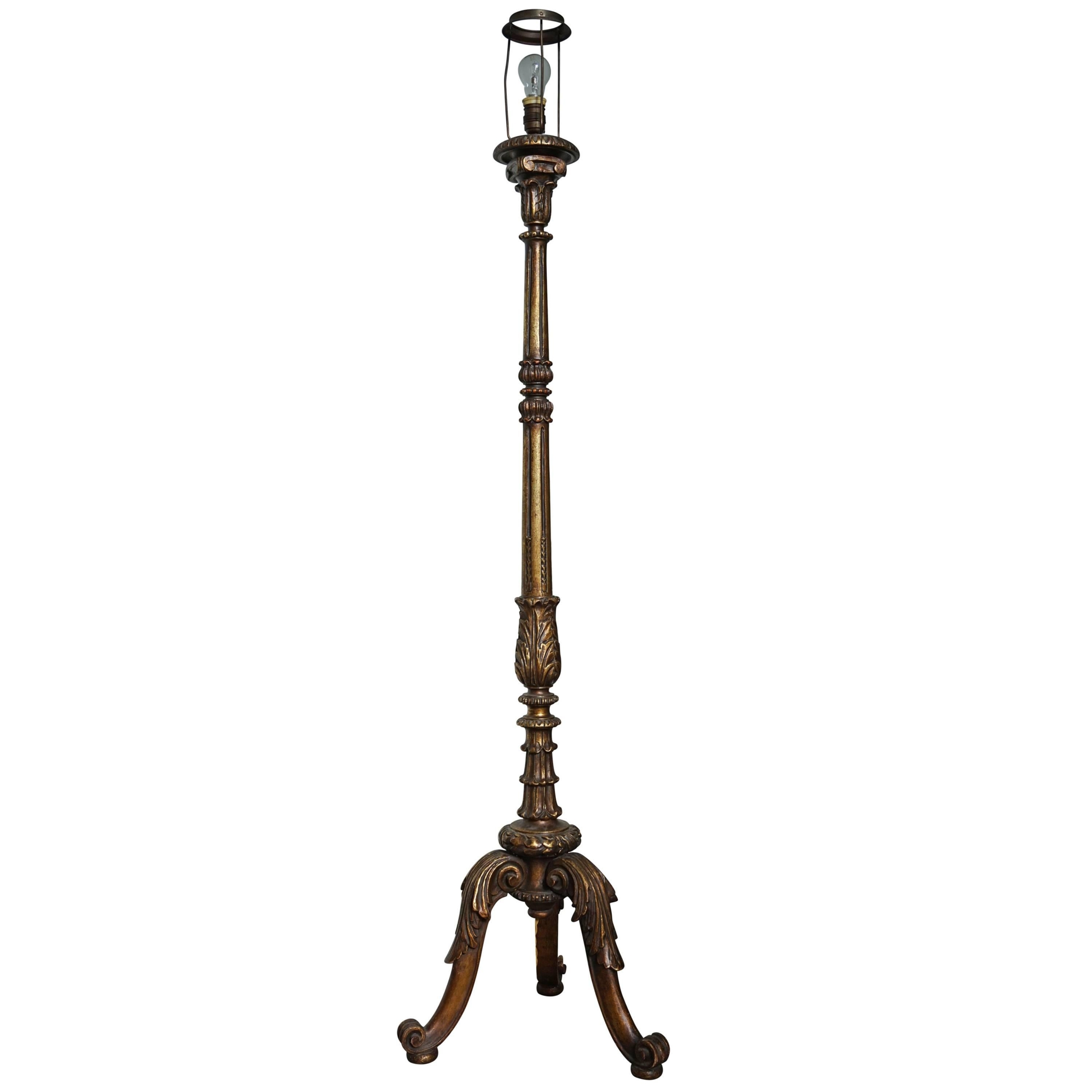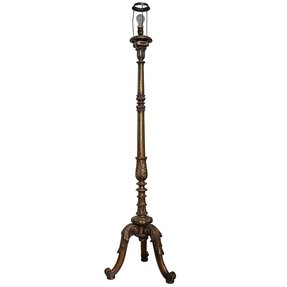 An attractive traditional floor lamp, equipped with a 3-way switch, featuring a base of wrought iron finished in black gesso. It has a 3-arm foot and a tall thin round section stem with collars. A cylindrical lampshade is of white parchment.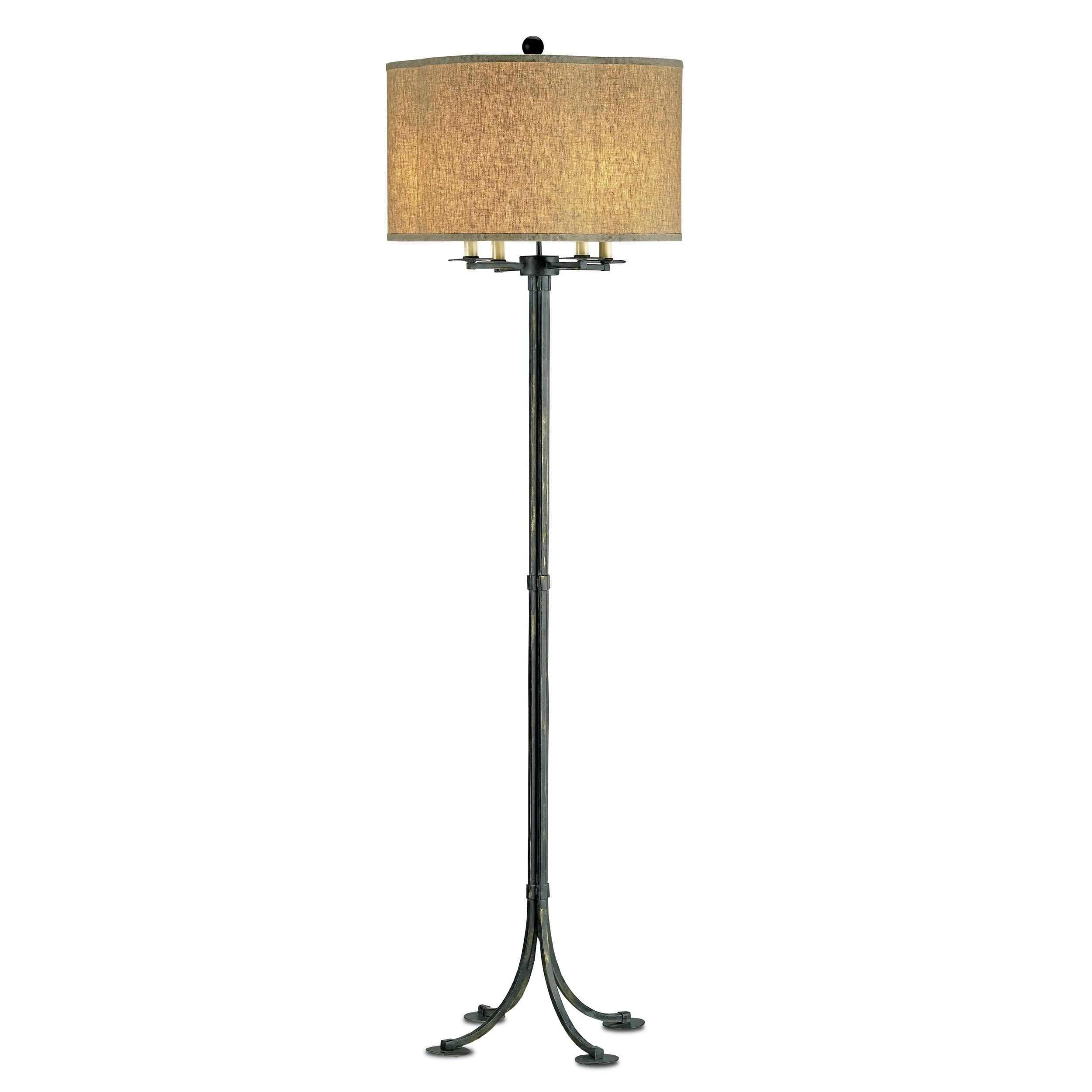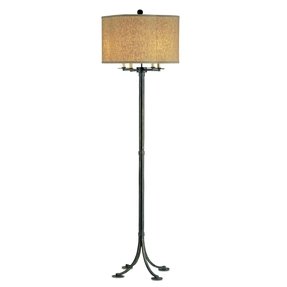 Poston Floor Lamp | Currey & Company Pair of floor lamps to go behind garden stools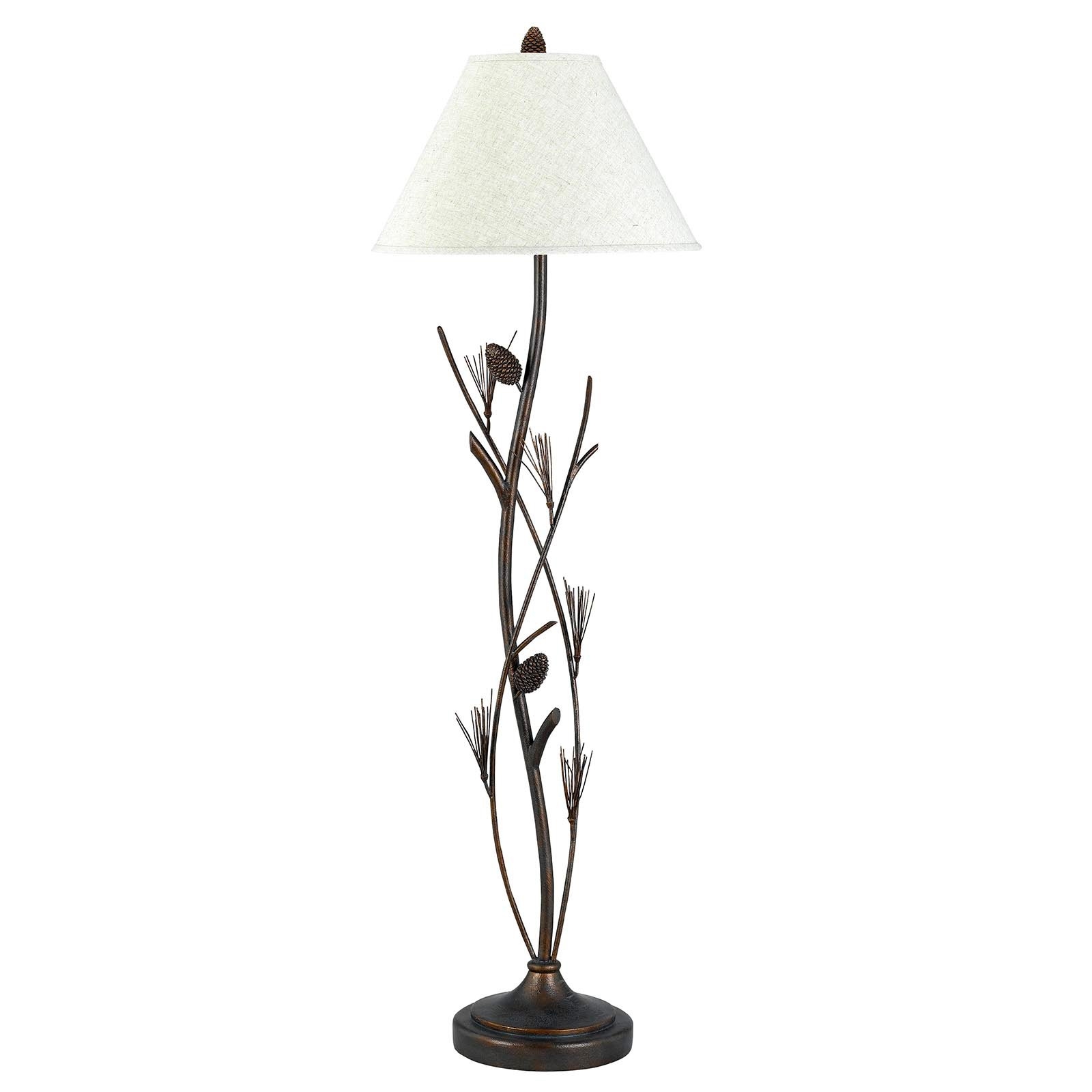 961 fl iron lamp details 150w 3 way pine twig wrought iron floor lamp ...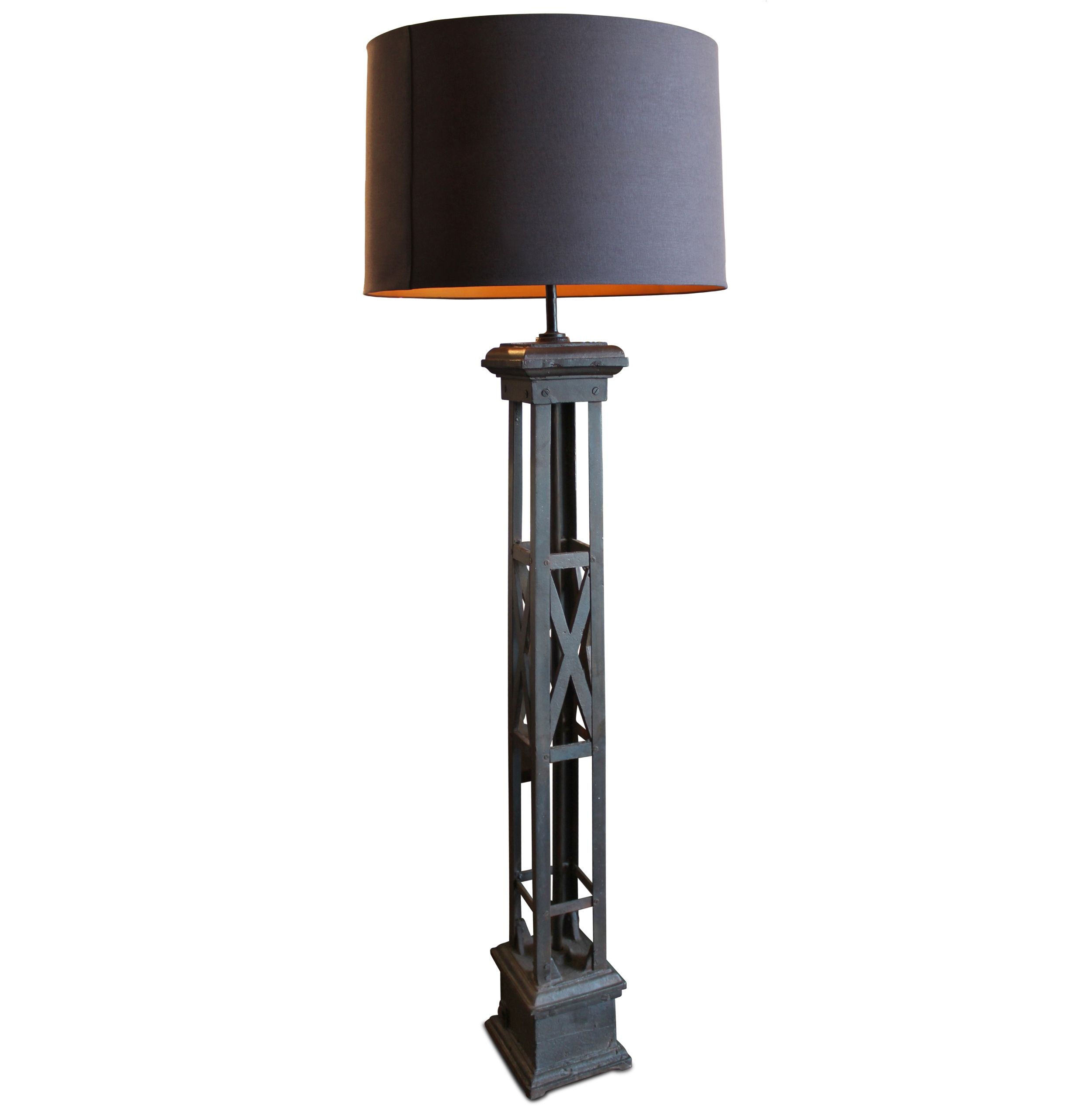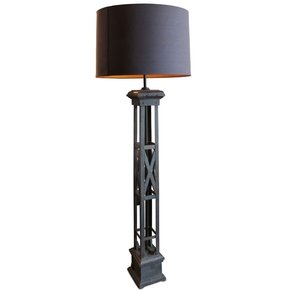 An unusual floor lamp in an industrial and vintage design. It features a simple lamp shade in a dark color and a base in the shape of a gate post, which was made from forged iron with matte black brown finish.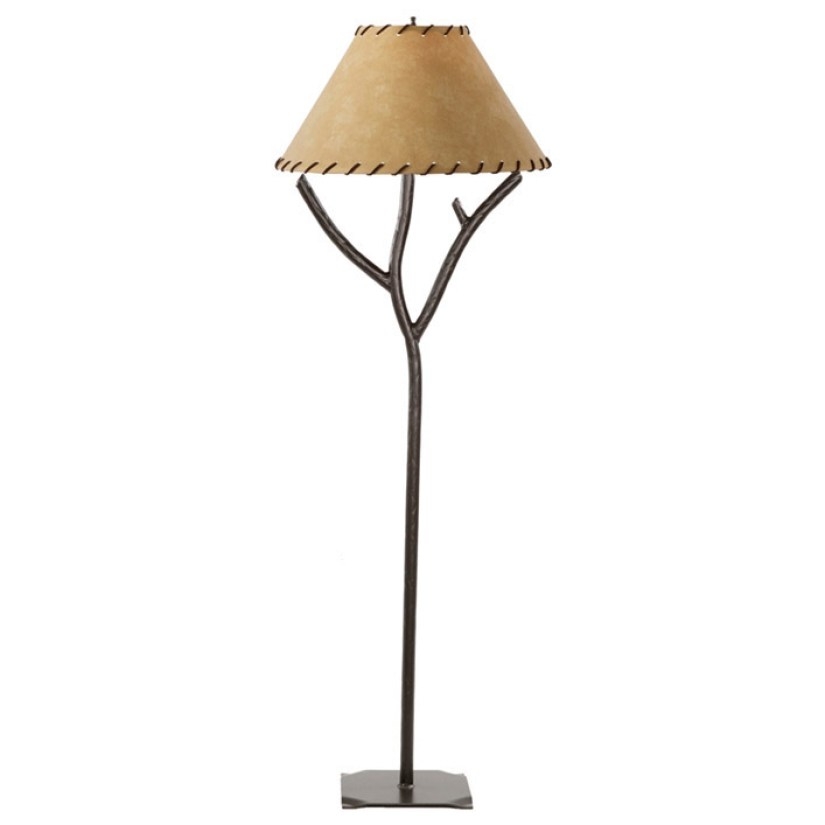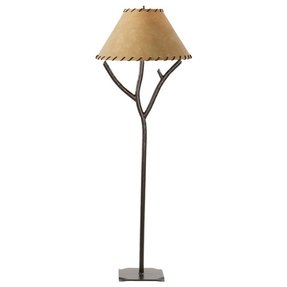 An interesting floor lamp that features contemporary and organic design. The lamp shade made of wood in a natural color captivates with its simplicity. The base is an iron post that resembles tree branches.


Iron Floor Lamps on Iron Lamps Rustic Wrought Iron Floor Lamps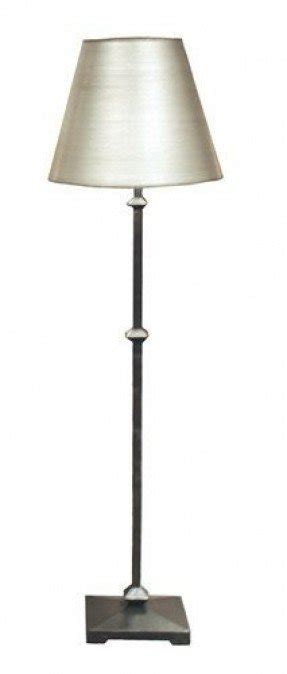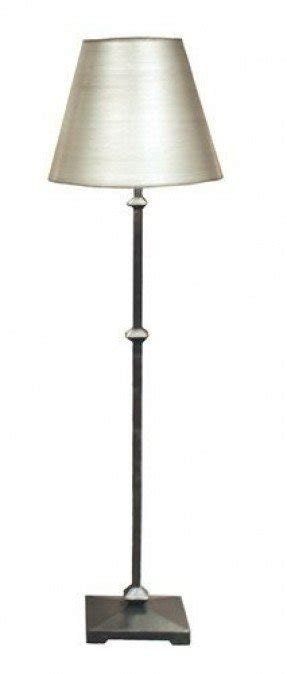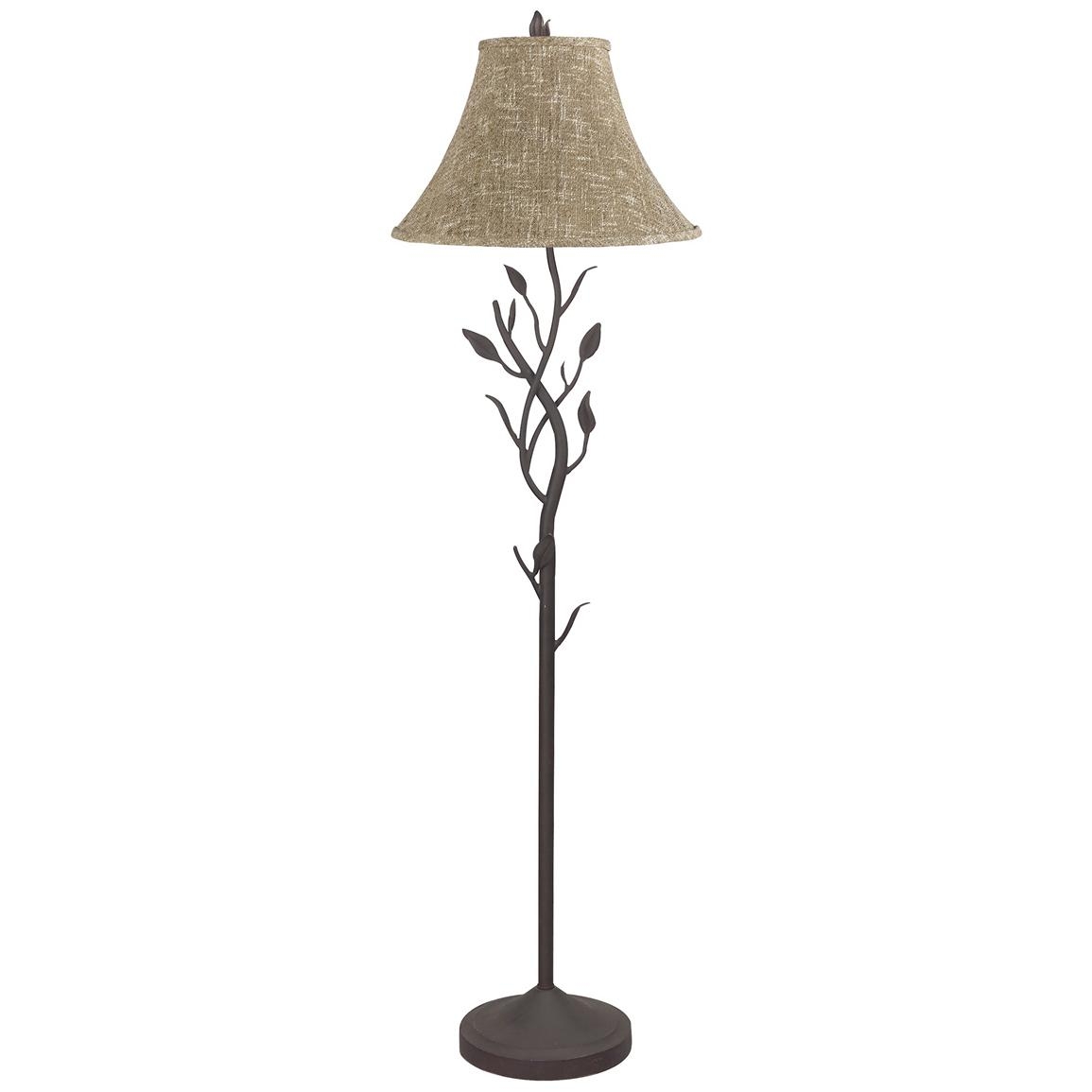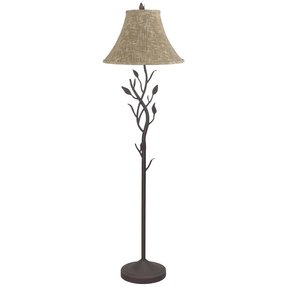 769 fl wrought iron floor lamp lamp number 769 fl lamp description ...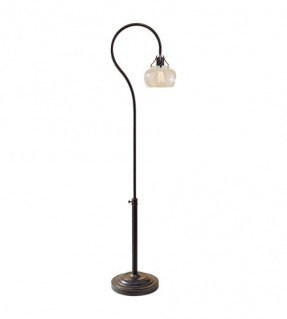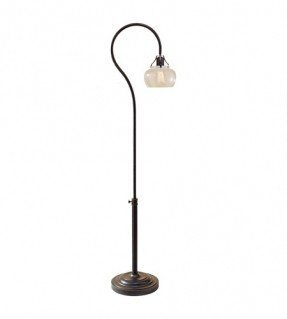 Feiss Urban Renewal 1 Light Floor Lamp in Rustic Iron FL6308RI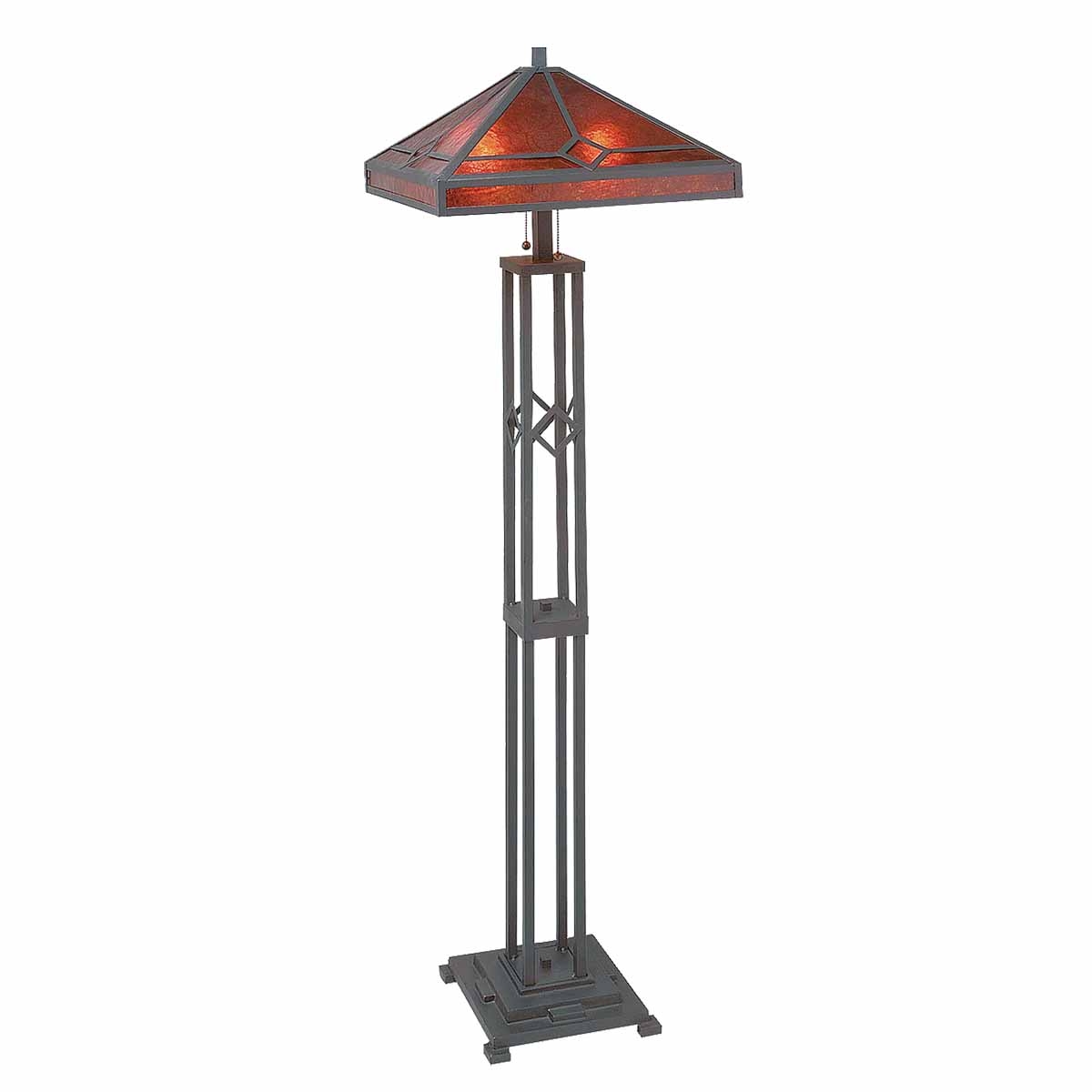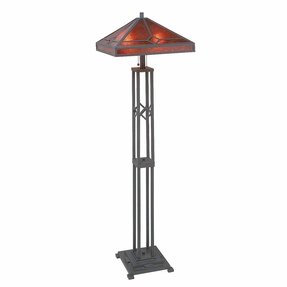 Rustic style has many dimensions-one of them is presented in a strong way on this wrought iron floor lamp.Its shade-reminds the glowing fire, from a home fireplace. Dark iron elements, spread into long body lamp and ends with a thick lampshade of fiery color.


Rustic Living Iron Bow and Arrow 61.5" Floor Lamp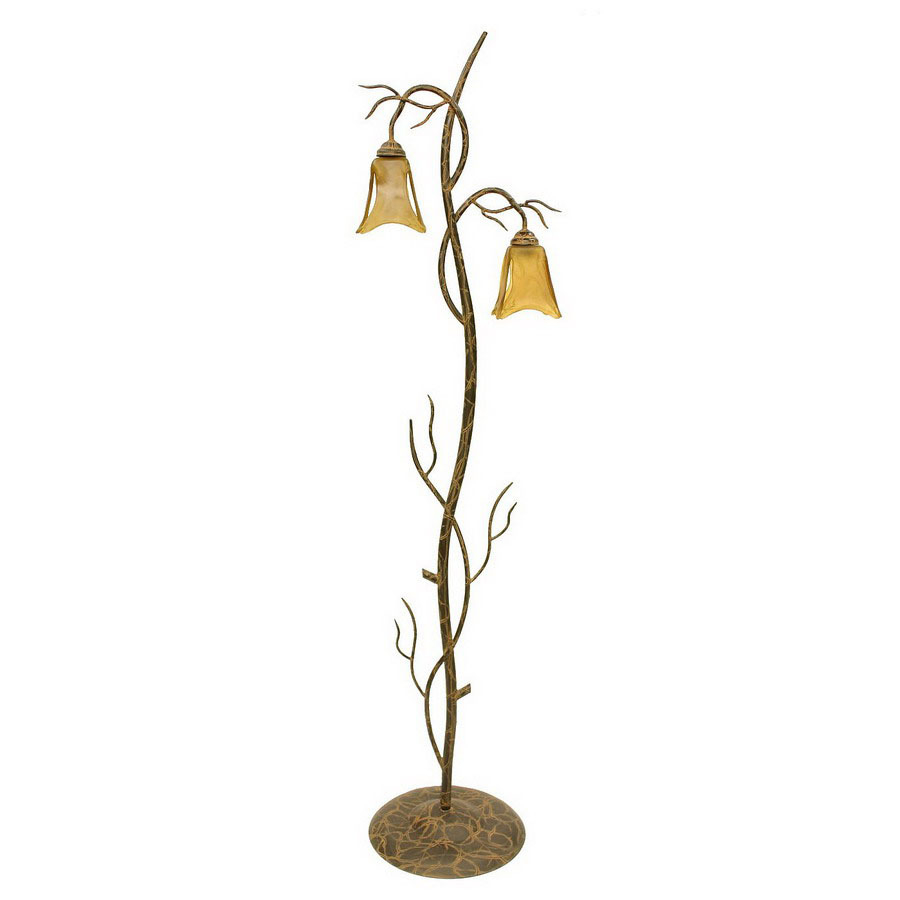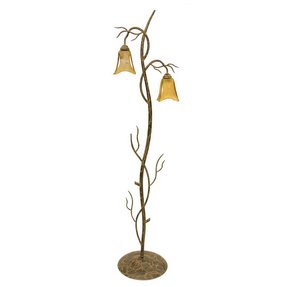 This rustic floor lamp will enchant all enthusiasts of floral motives as well as rustic vibes. Its glass shade adds the whole construction a unique character. It will suit well vintage interiors, complimenting both bedrooms or living rooms.