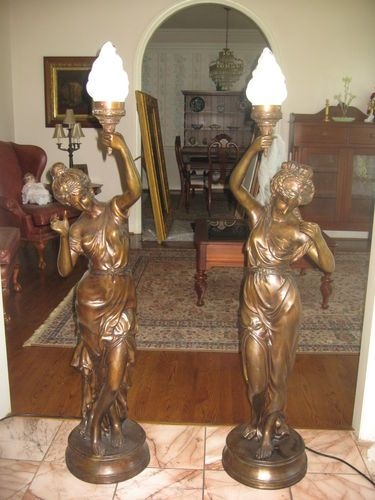 Vintage French Art Nouveau Nude Lady Figural Bronze Newel Post Lamp Pair 58
Designed in French style, this set of 2 fine post lamps is made with attention to slightest details and crafted of durable bronze. The set pictures two beautiful ladies with each holding above her head a stained glass shade shaped like a glowing torch.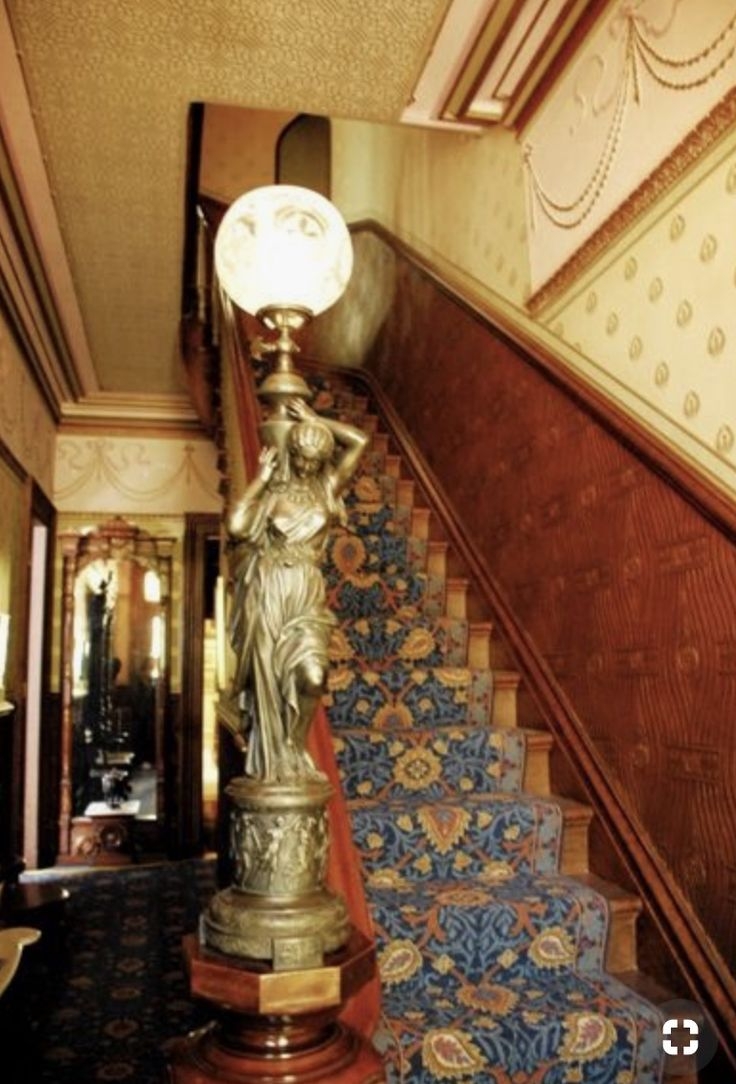 Beautiful figure with the light globe, a unique idea for the lamp. The beautiful post-modern light brings to the decor a unique style and elegance that delights. The subtle details and beautifully carved figure of the woman captivates.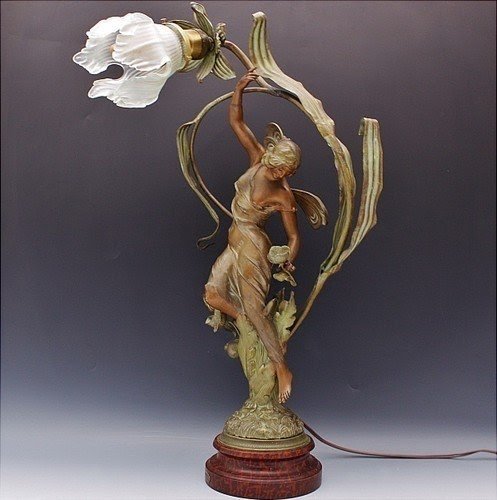 Lovely newel post lamp with a sculpture of a woman holding a flower delights. The lampshade, at the same time, is the flower bud, and is phenomenal. The whole looks like a masterpiece and enchanting.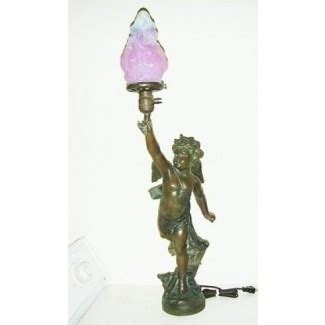 Victorian newel post lamp winged figure
Victorian newel post lamps are often characterized by sculptural design and they often abound in meticulous details. This newel post lamp with winged figure sculpture is no exception. Note the noble green patina.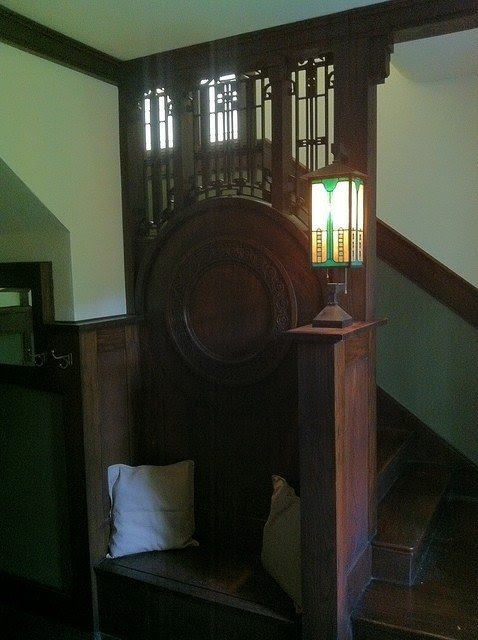 Sparkling with vintage craftsmanship and diginified silhouette, this post lamp will quickly drown your home in warmth and coziness. The cuboid shade is made of small pieces of stained glass, resting on a premium metal base.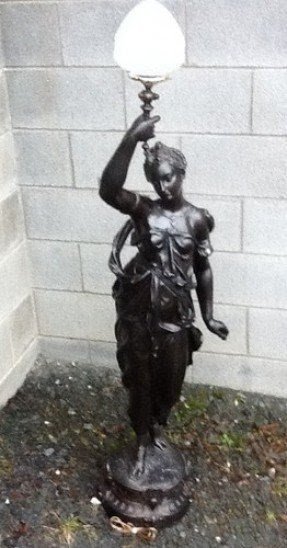 Large victorian spelter lady statue newel post lamp 58 tall
This 58'' tall lamp is designed in Victorain style, excellent for splashing your home with a touch of vintage craftsmanship. Made of black-finished zinc with attention to details, the lamp is shaped like a lovely lady who holds a white glass shade above her head.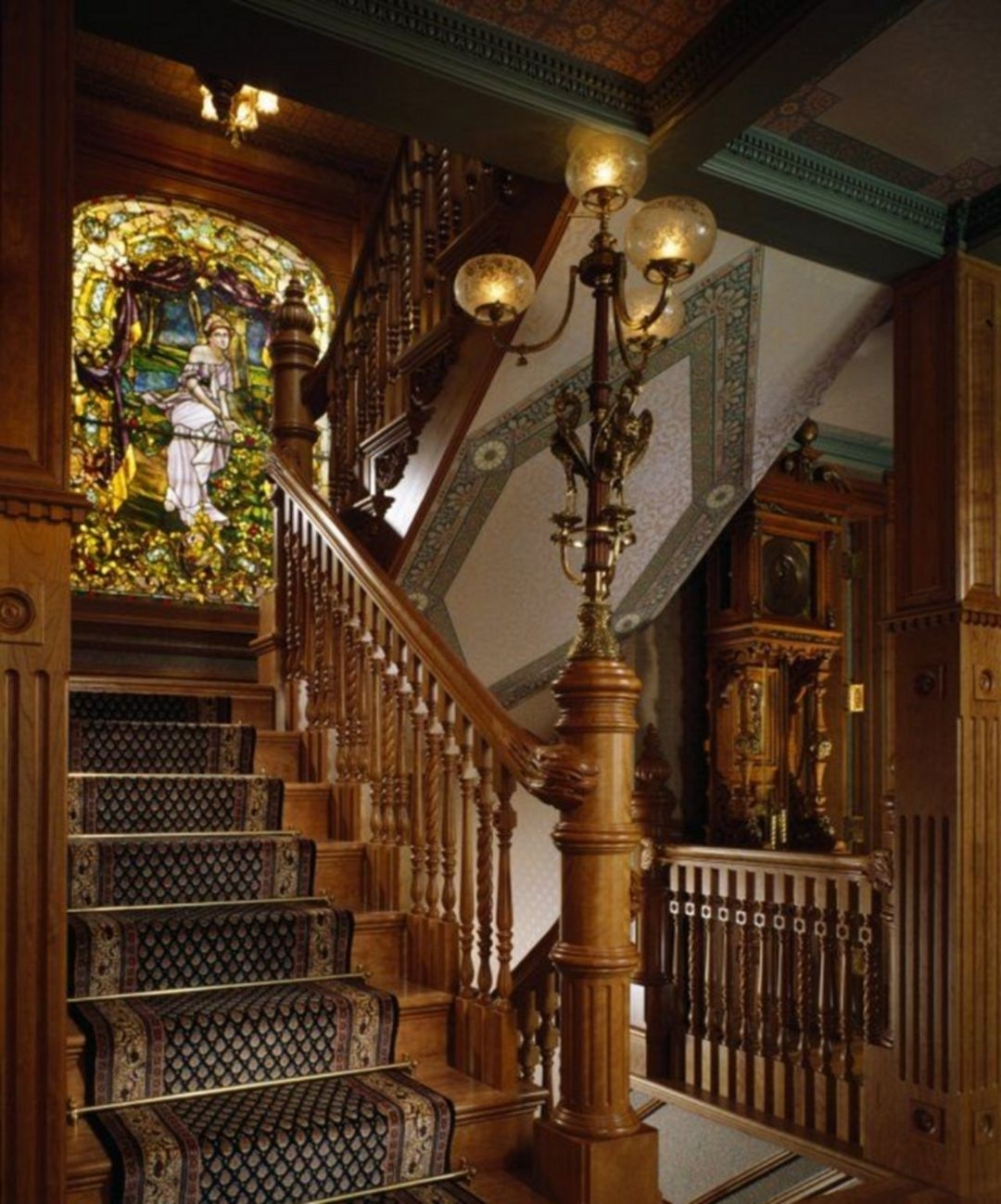 A truly astonishing addition for luxurious homes, that will properly illuminate your indoor staircase, while improving it with lovely metalwork and pure sophistication. The lamp rests on a hardwood pole with a brass-finished sculpture, holding 4 ball shades made of opaline glass.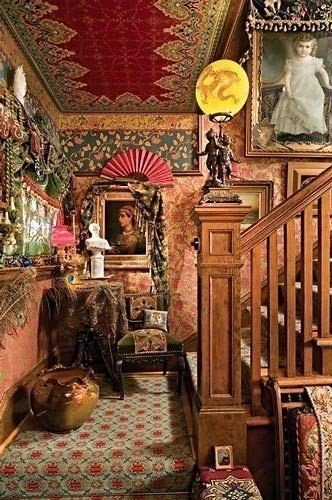 An unusual novel post lamp is a delightful accent for the extraordinary interior. A beautiful light ball based on an impressive sculpture is a work of art that adds a unique design. The whole is perfectly presented on the staircase.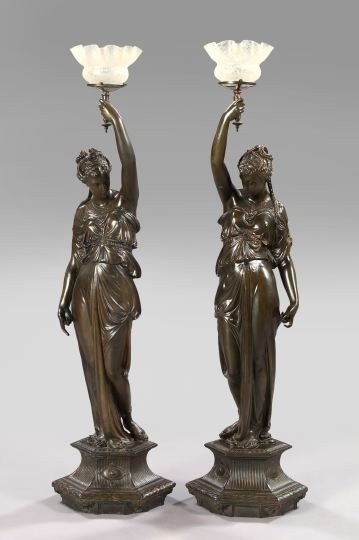 Stunning classic newel lamps having posts in forms of 2 girls on hexagonal bases, wearing ancient Greek costumes and holding lampshades aloft. They're of bronze-finished metal. Milk glass lampshades have decorative handles and flared wavy top parts.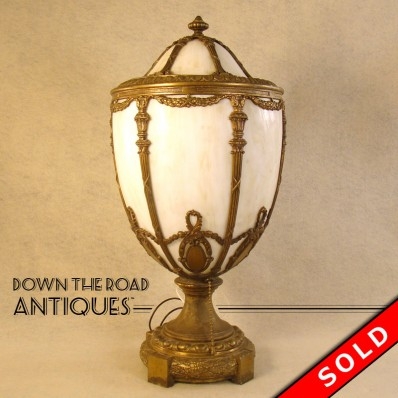 This 1910 Bradley & Hubbard newel post lamp was recovered from a 17 ...