As winter approaches and the temperature begins to drop, it becomes harder to make the most of your outside space. Installing an outdoor electric fireplace in your backyard allows you and your family to spend time together outdoors, whatever the weather. And is there anything cozier than sitting around a fire with a cup of cocoa and a good book?
Now that we've convinced you of the value of an outdoor fireplace let's talk about aesthetics. Finding the ideal fireplace for your home that matches your house's exterior is crucial to creating the right atmosphere. Whether you're after rustic Mediterranean or chic and minimal, with our comprehensive guide, you're sure to discover the perfect style for you.
Minimal Wall-Mounted Fireplaces for Contemporary Homes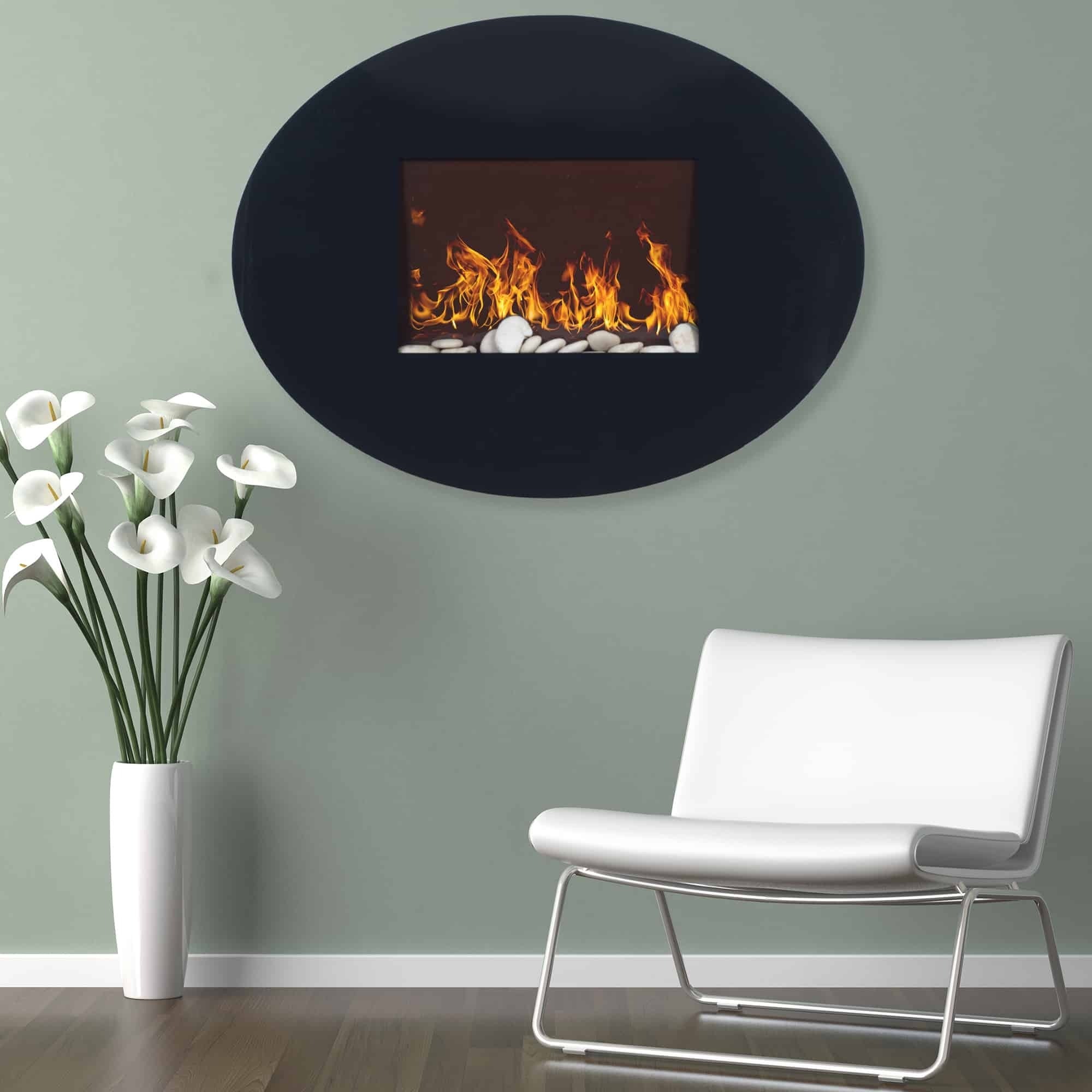 Wall-mounted outdoor electric fireplaces tend to give a sleek, minimal look to a space and are ideal for contemporary homes. This kind of fireplace comes with either a glossy glass or metal surround, though the genuinely minimalist designs have such a narrow surround that they seem to be made almost entirely of glass. The latter style makes the wall onto which it is mounted really stand out, so it is perfect for textured facades, such as slate or wood.
As well as the different kinds of surround, wall-mounted fireplaces come in a variety of shapes. Long, thin rectangular styles that stretch almost the entire width of the wall are especially striking, elevating your home's exterior to a chic outdoor living area.
For smaller spaces, compact square-shaped fireplaces create a cozy vibe while still being modern. Or, if you want something a bit different, why not try a circular electric fireplace? A unique piece like this will be a great conversation starter when you have visitors.
One of the advantages of electric fires is that you can have the look of a log fire without having to deal with the work involved with preparing fuel, not to mention cleaning up afterward.
In fact, you can choose different decorative backgrounds to suit your style. Instead of logs, you could select stone pebbles or acrylic crystals. Pebbles look wonderful at houses near the coast, whereas nothing says country home like burning logs, whether or not they are real.
Electric fires even offer the option of choosing the colors of the flames, so if you love the abstract, experiment with quirky shades that are perfect for a party.
Cozy Free Standing Metal Fireplaces for Traditional Homes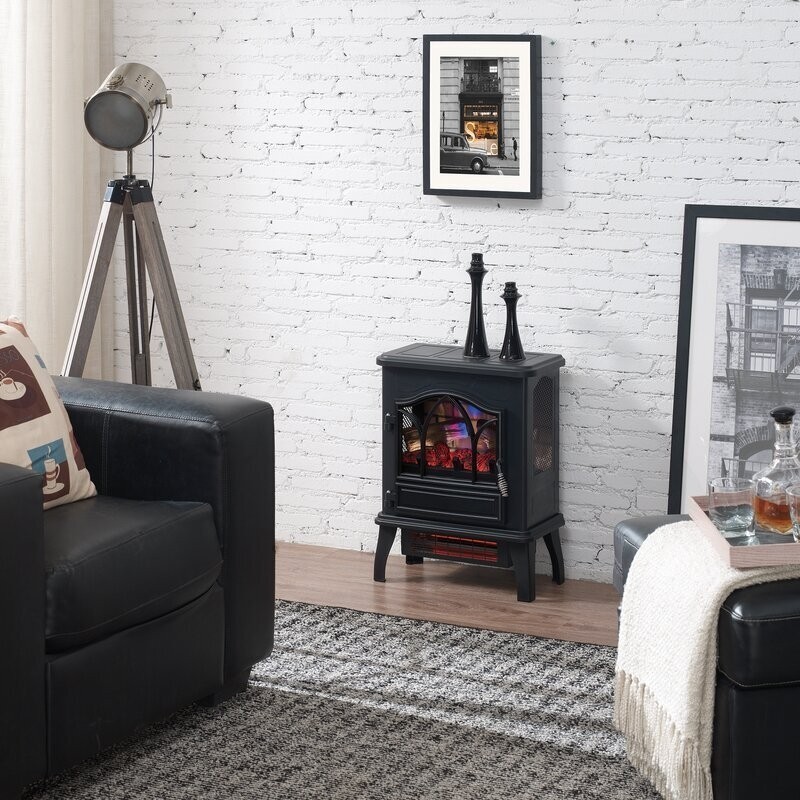 Whether you prefer electric, gas, or a solid fuel outdoor fire, a classic freestanding metal stove is the perfect choice for traditional homes, especially those made of brick. This style truly makes your patio feel like an extension of the inside of your house, as it mimics the look of a homely indoor fire, particularly those that include features such as decorative feet or a metal flue.
We recommend opting for a black, wrought iron-style hearth to fully embrace the traditional look, ideal for a farmhouse or cozy cottage. However, if you want to add a little twist to this quintessential aesthetic, switch to a color, such as sophisticated cream, which strikes a great balance between classic and contemporary.
Rustic Mediterranean Chimneys for Beachside Homes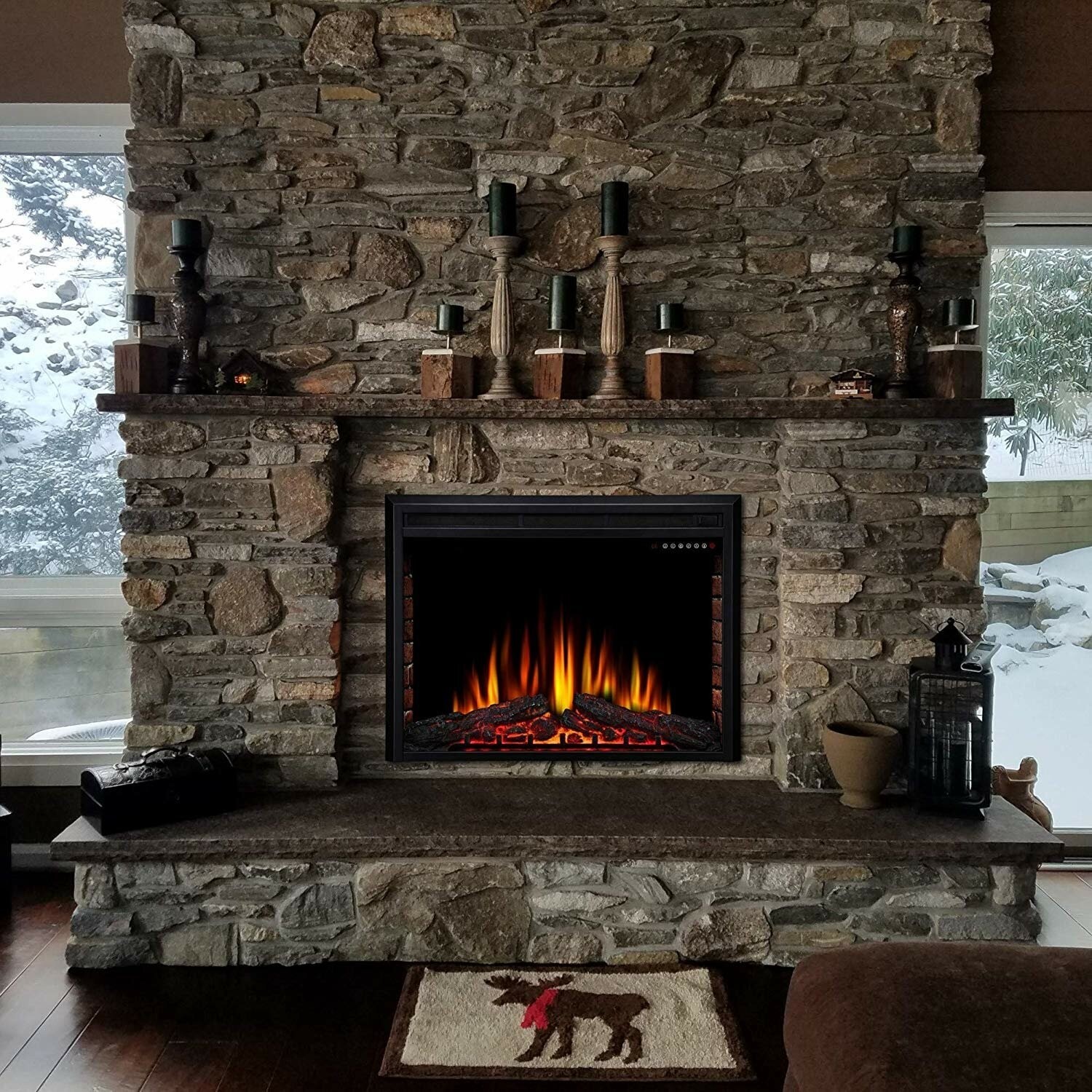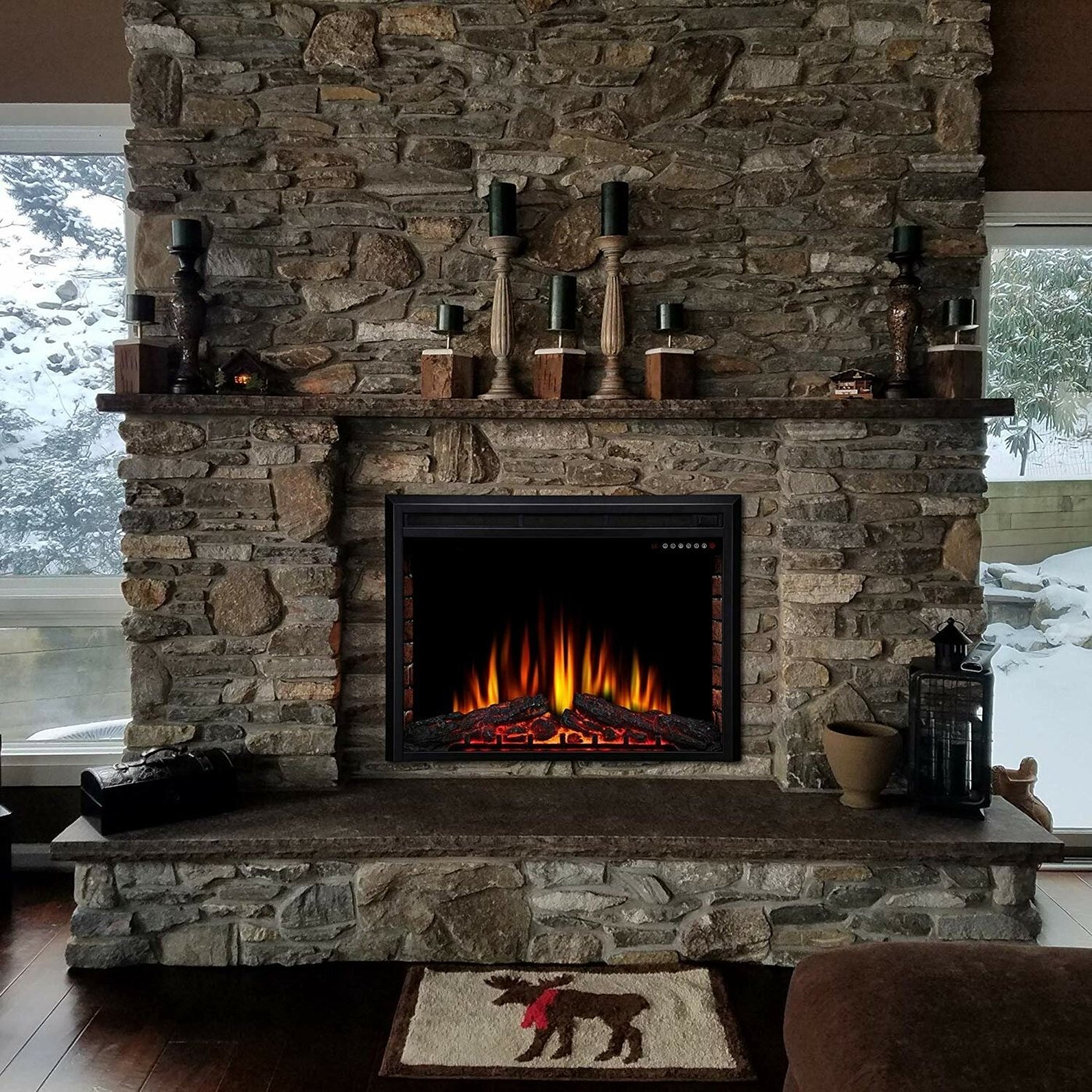 Alfresco dining with an open fire conjures up images of large family meals in a Mediterranean villa, and there are many styles of outdoor fireplaces that live up to this fantasy. Of course, these pieces are ideal for American homes designed in a Spanish style, but they are also well suited for any home located near the coast.
Why not go all out with an imposing rustic stone fireplace complete with a chimney for larger yards? Light, sand-colored stone really gives you that Mediterranean feel. You can buy an outdoor electric fireplacecomplete with this kind of surround or opt for a simple electric fireplace insert and attach it to a purpose-built structure to give the impression of a traditional chimney.
Spanish Chiminea for a Cottage Garden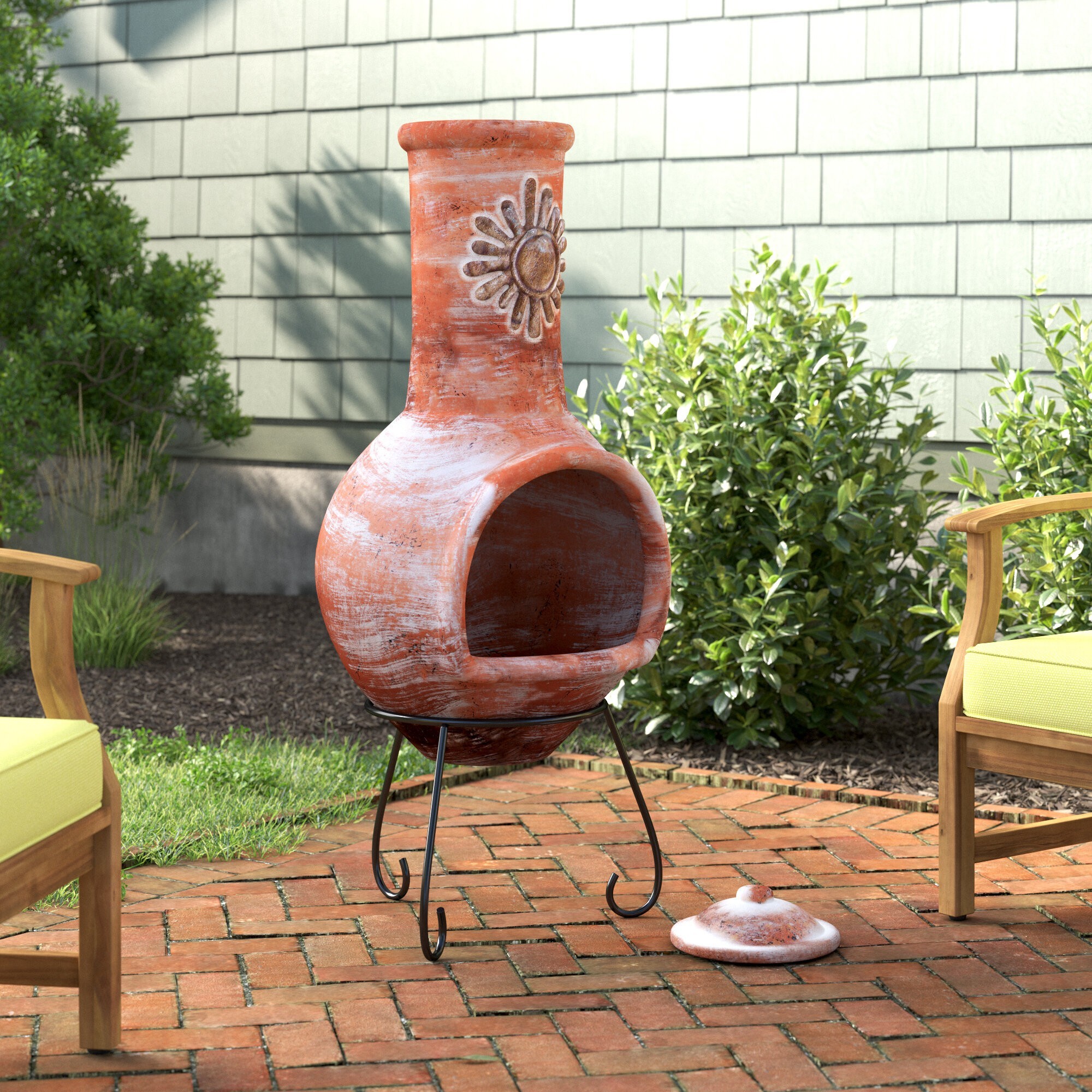 If you want the Spanish look but only have a smaller outside area or cottage garden, consider opting for a chiminea. Unlike the other examples we have discussed, these are not electric. Instead, they are usually fuelled by wood. These elegantly-shaped outdoor heaters are typically made of metal or clay and make an attractive addition to any terrace without occupying too much real estate, making them perfect for urban homes with limited outdoor space.
Obelisk Outdoor Fireplaces for a Modern Industrial Home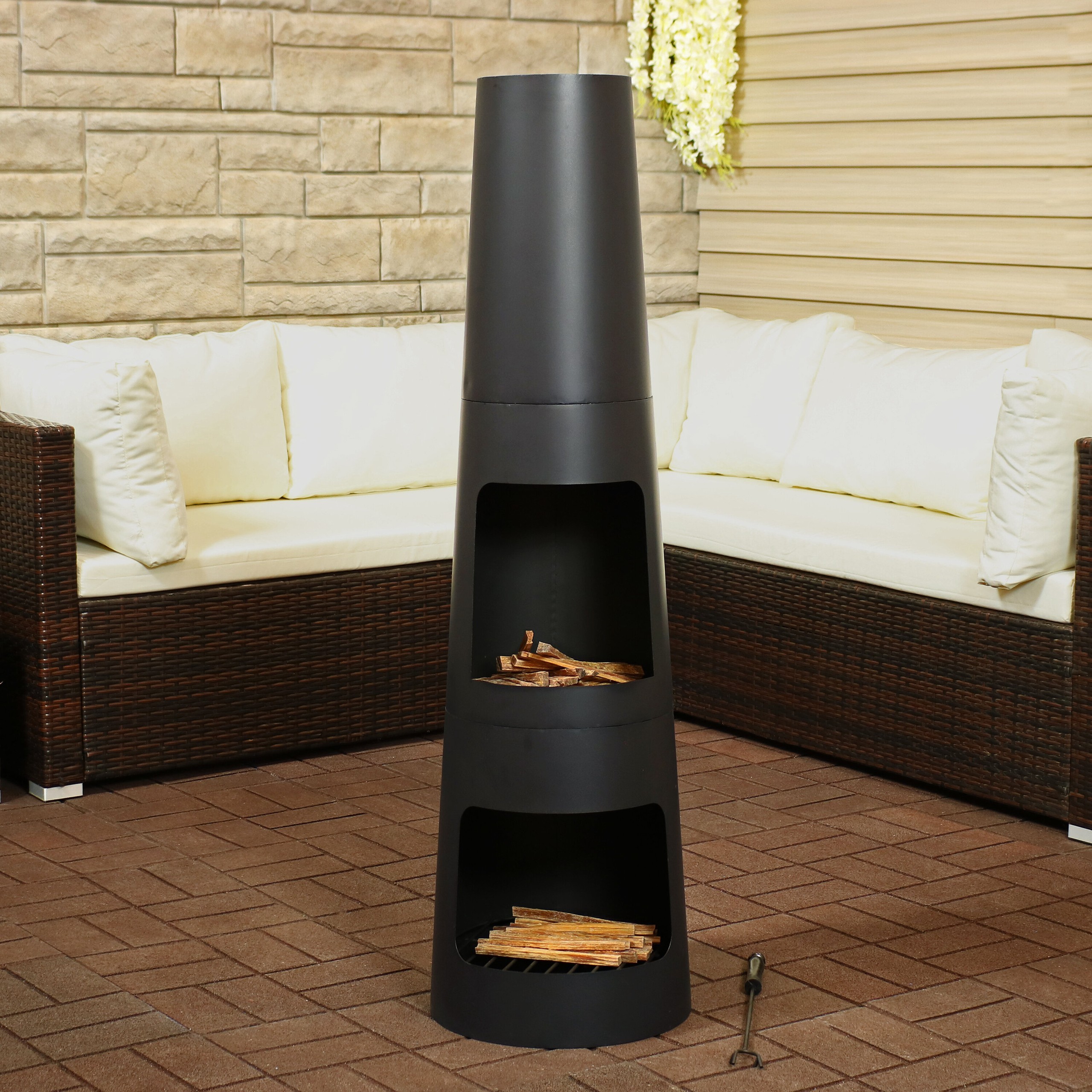 Make a striking statement in your modern outdoor entertaining area with an obelisk-style fireplace. These elongated conical structures have a sleek modern silhouette and are often crafted from heavy-duty high-gauge steel for outstanding heat retention.
The wood or gas burner sits in the obelisk base, which is typically surrounded by metal mesh to allow for optimal airflow or flameproof glass, giving you an unobstructed view of the flickering flames. The upper part of the fireplace is covered to protect against the elements, and the entire structure is portable, making it suitable for patios, pergolas, and poolside spaces.
Final Thoughts
If you are lucky enough to have an outside space, be that a huge backyard in the country or a bijou terrace in the heart of the city, investing in an outdoor fireplace will allow you to enjoy it all year round. Before deciding what piece you would like to buy, take some time to think about how it will fit in with the style of your home.
Designing your home exterior takes as much thought as the interior. Consider what fireplace will complement your home's style rather than clash with it to create a cohesive aesthetic.
Whatever style you go for, an outdoor fireplace lets you enjoy many nights of alfresco living with family and friends all year long.