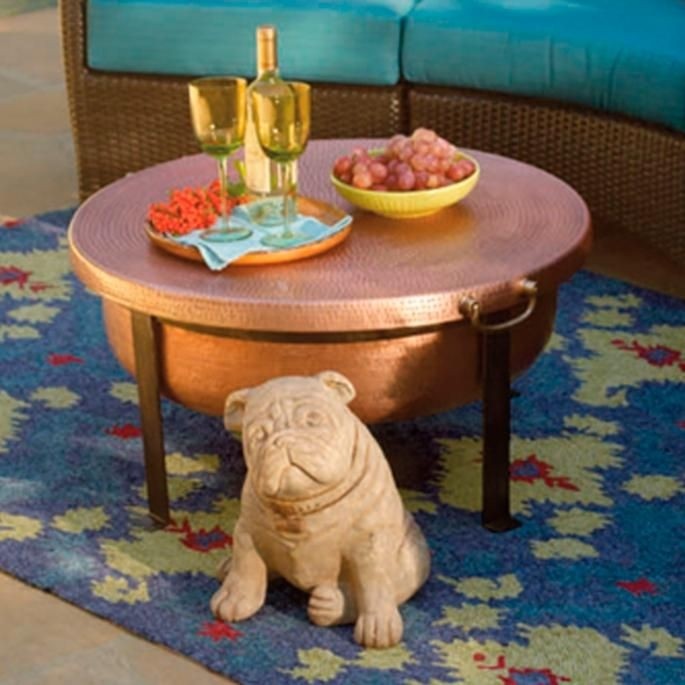 You can use the fire pit table with lid also in your interior inside as a coffe table when you don't need fire. Hand-hammered fire pit tub is based on sturdy wrought iron legs. The bowl is very deep, giving you the possibility of a greater, safe fire.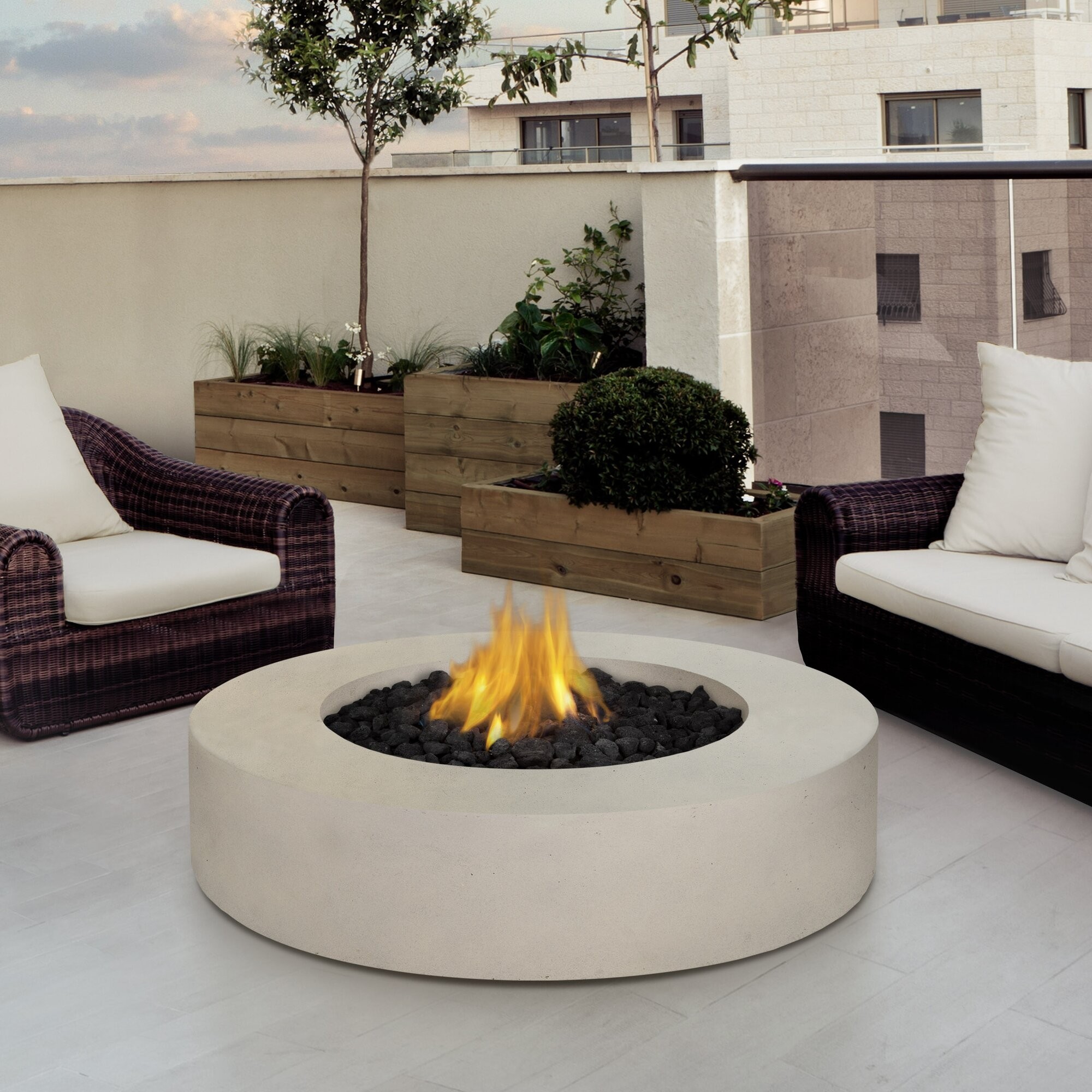 Make a grand impression in your garden with this fire pit table with lid. It features the round shape, simple, modern design and lava rock filler. Everyone will be delighted how cool it looks at your exterior.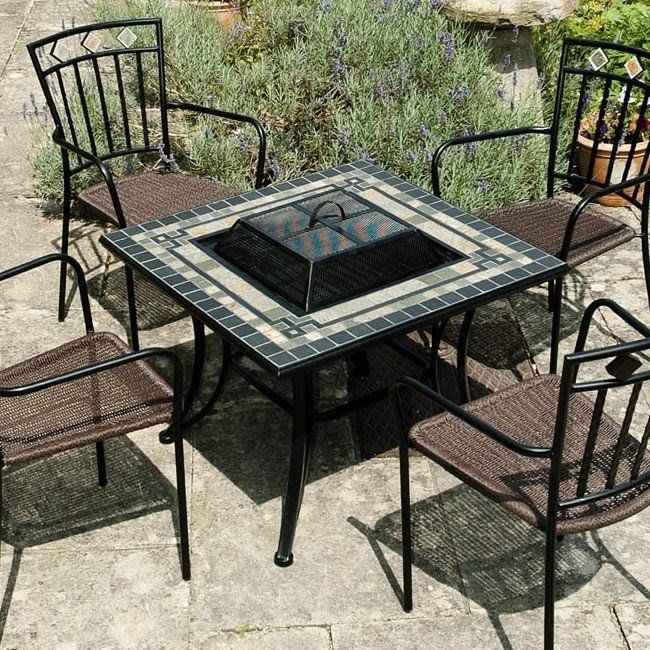 Original fire pit table that also converts into an ice cooler for summer. Its embossed brass-finished top is very solid and attractive. It can serve as a coffee table and cocktail table. Its bronze and black colors look very interesting.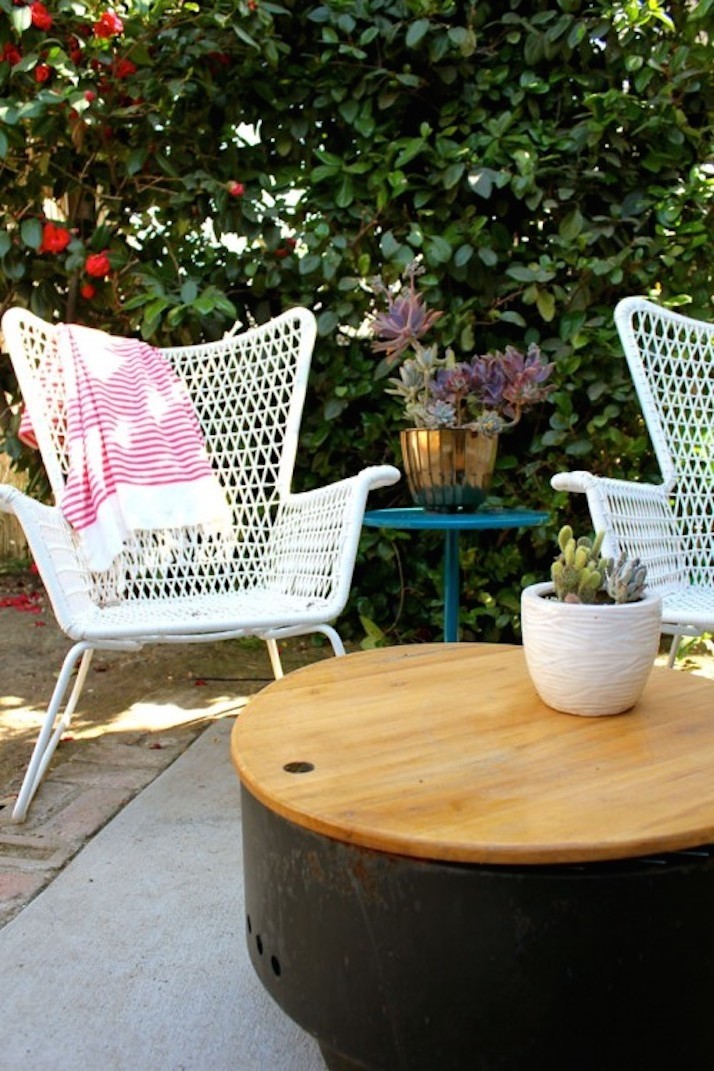 Long-lasting and weather-resistant, this functional fire pit table will be a real hit during evening gatherings with your loved ones. The top is covered by a wood lid in oak finish, effectively covering the whole fire pit if not in use.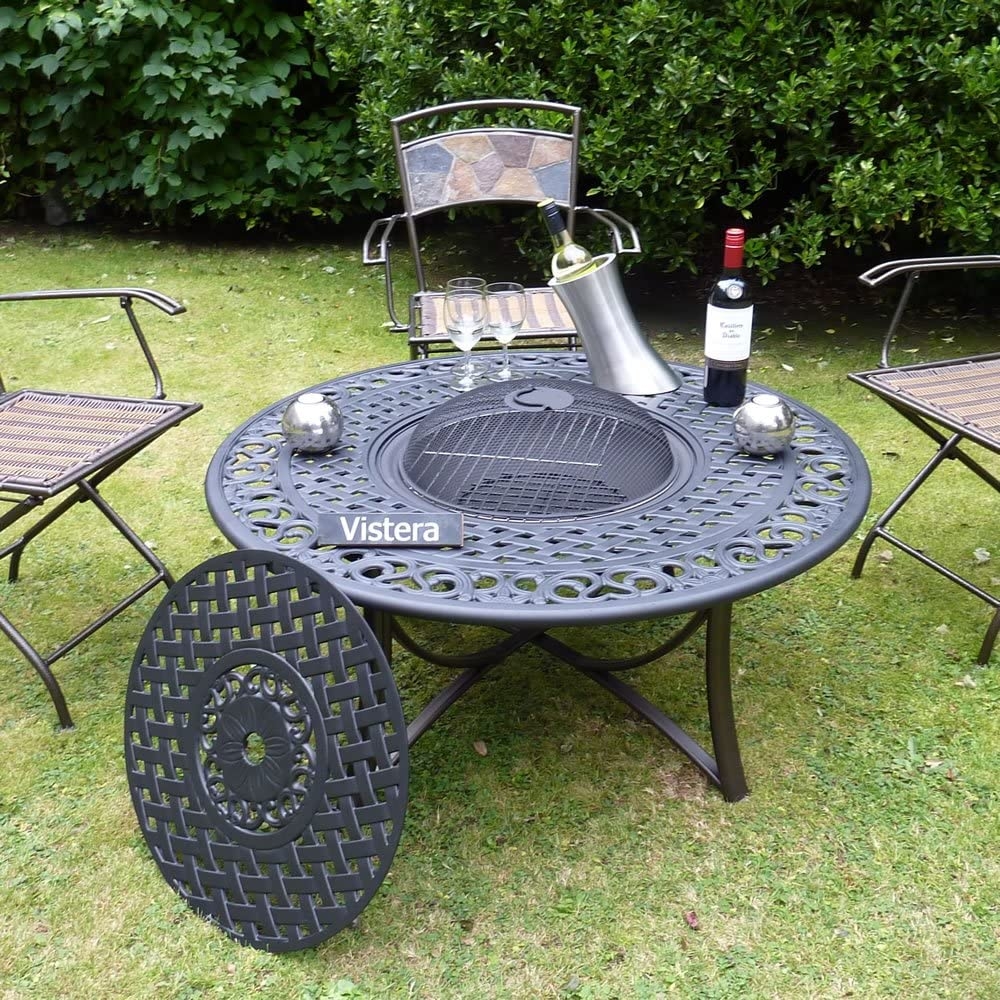 home fire pit tables bloomsbury fire pit table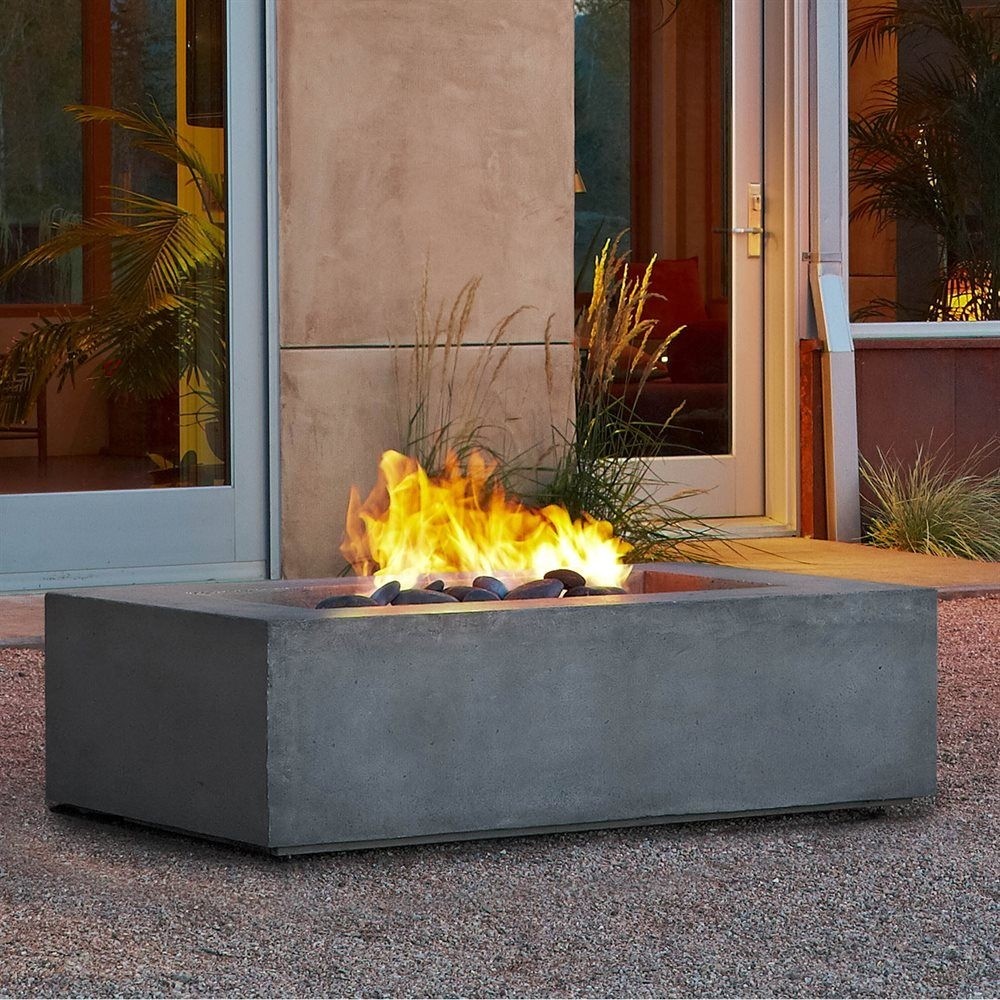 A spare natural gas fire table can easily be attached to an existing natural gas line. It comes with natural lava rock filler as well as a matching lid for the times when the flame is not in use.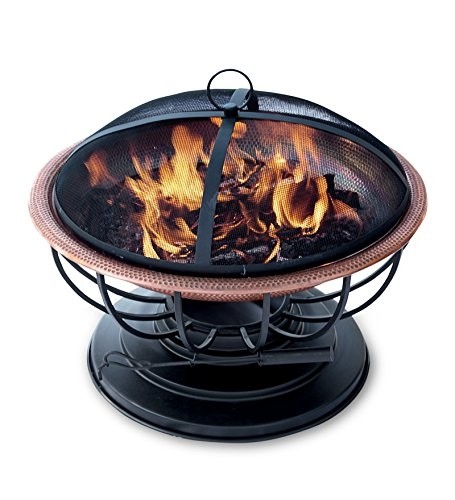 Solid Hammered Copper Fire Pit With Lid Converts To Table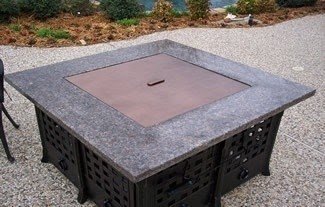 table top for fire pit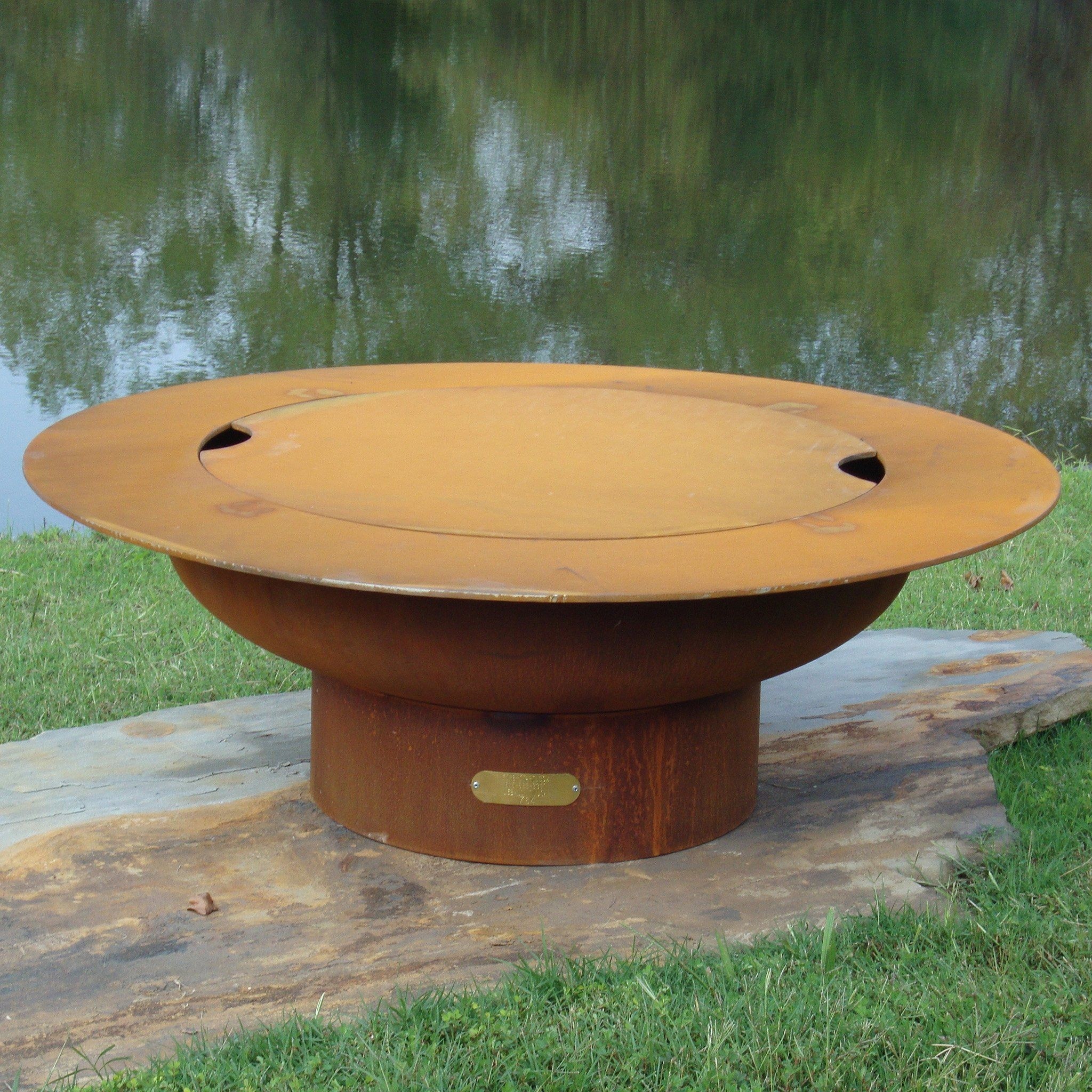 Saturn with Lid Fire Pit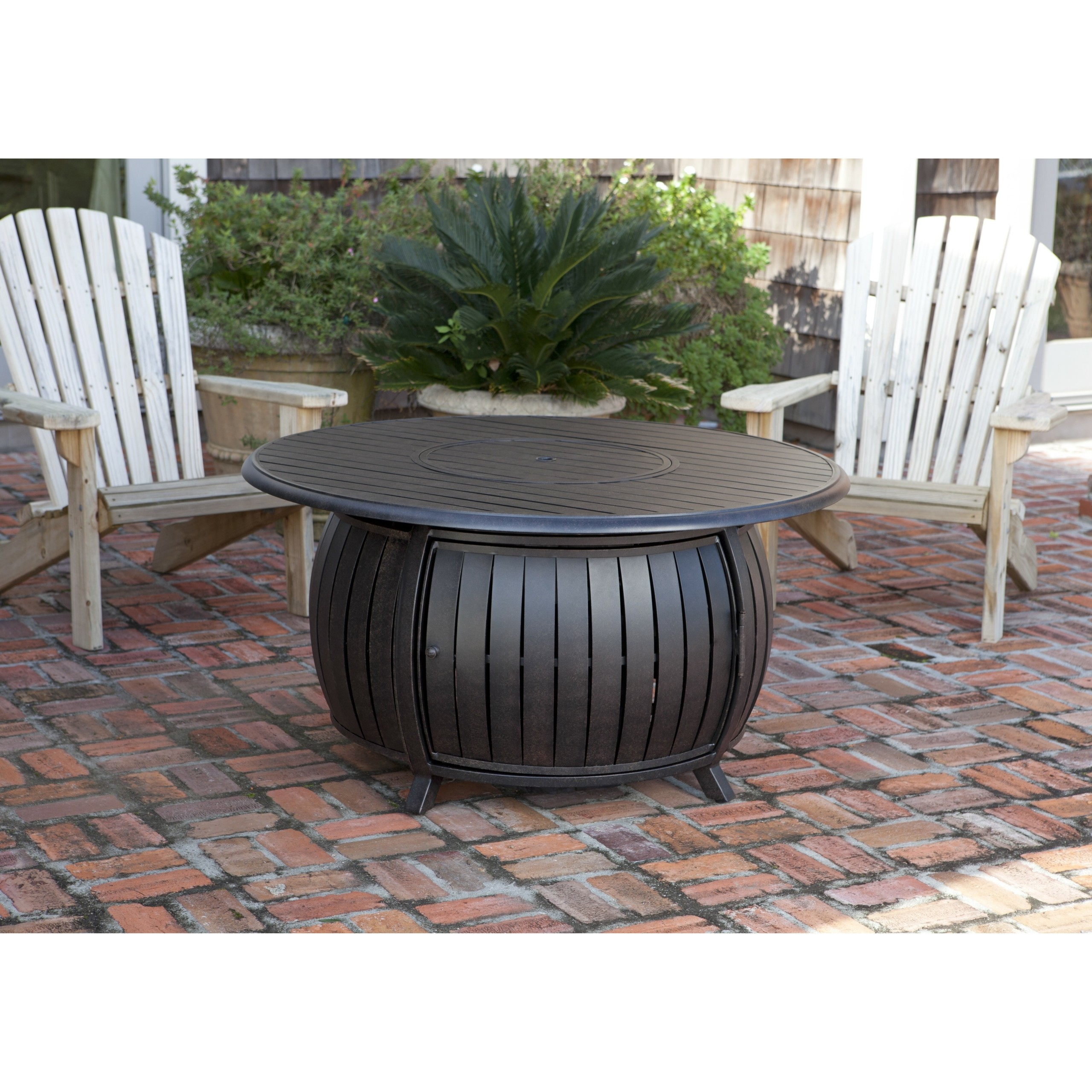 The Extruded Aluminum Round LPG Fire Pit from Fire Sense not only functions as a fire pit, but an outdoor patio table as well with its convenient extruded aluminum fire bowl lid.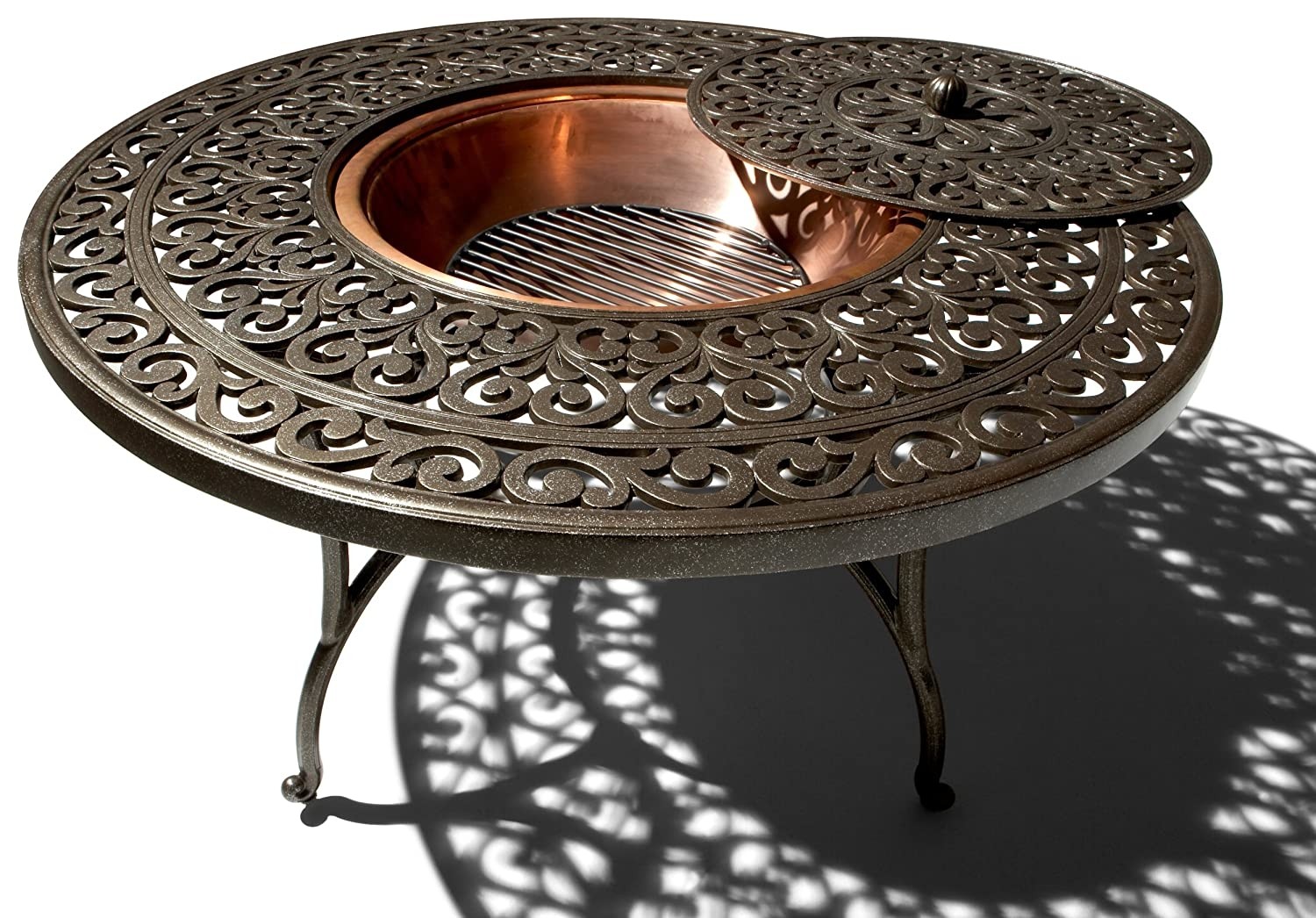 Elaborate round patio table with fire pit that might be hidden under a matching lid. The all-weather rust-resistant cast aluminium design abounds with swirls; the arched legs add to stylish look. The finish is bronze.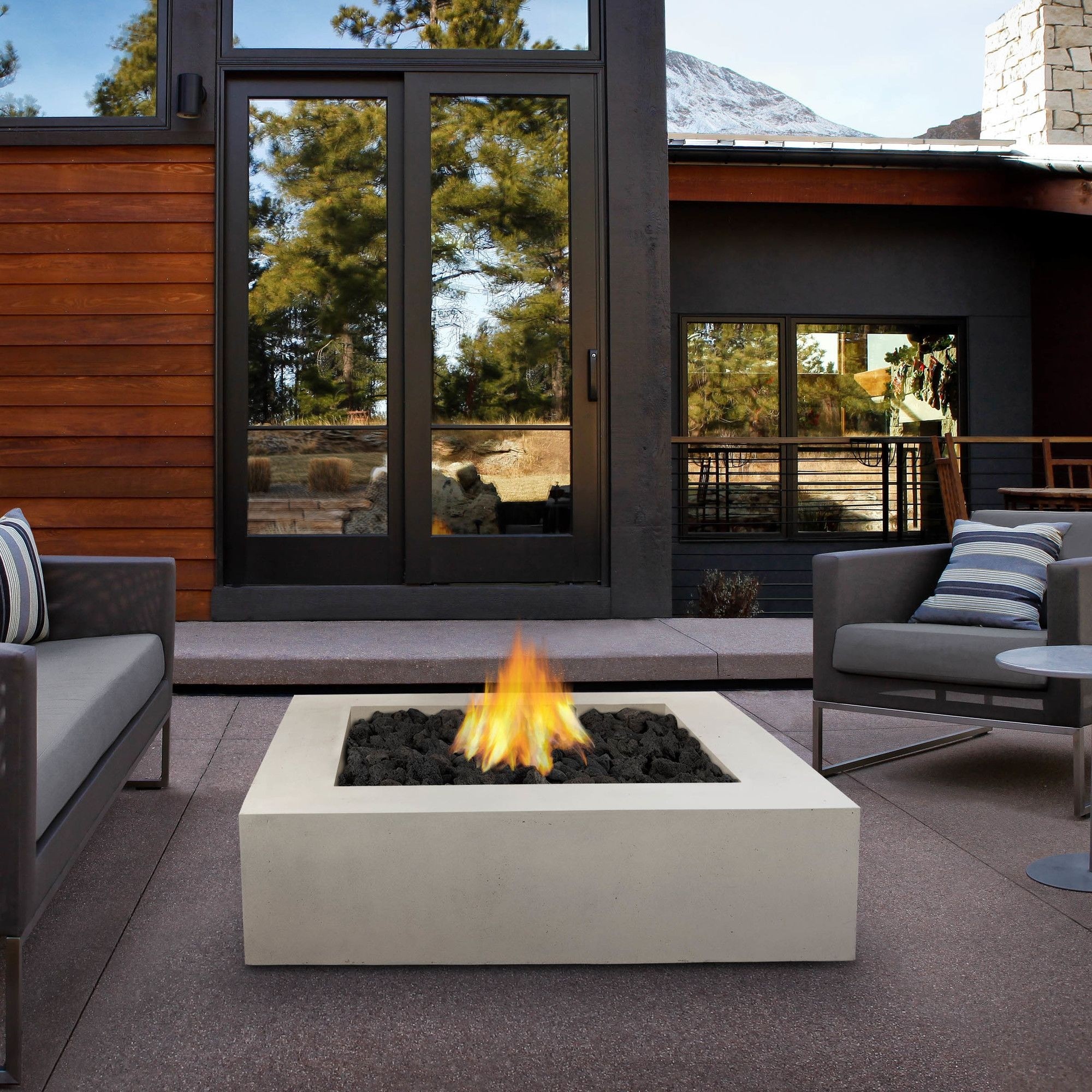 Square fire pit table for outdoor applications. Its high performance, lightweight fiber-concrete construction and lava rock filler provides not only solidity, but also looks very attractive in any stylization.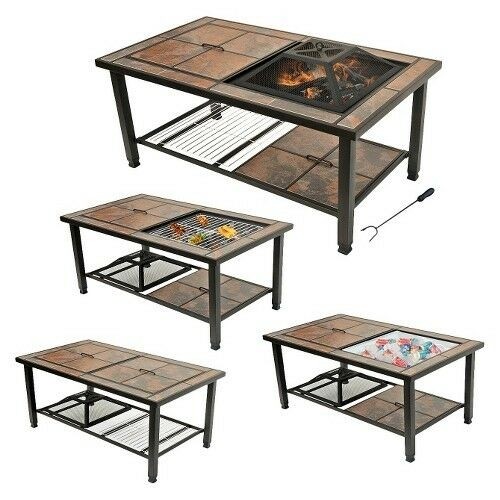 leisurelife™ 4 in 1 Rectangular Coffee Table, Cooler, Fire Pit and Grill with Ceramic Tile Top and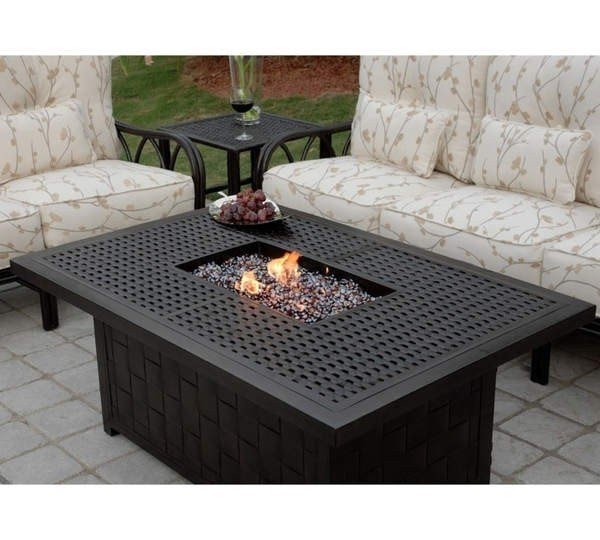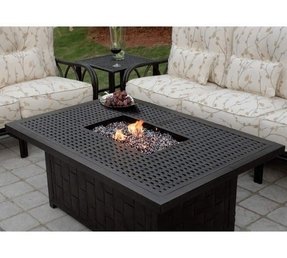 An astonishing decoration for outdoor areas such as patios, sun decks, and gardens. This lovely table has a durable metal frame with a fire pit in the middle of its stylish top. It's all covered in black, beautifully contrasting with the flaming center.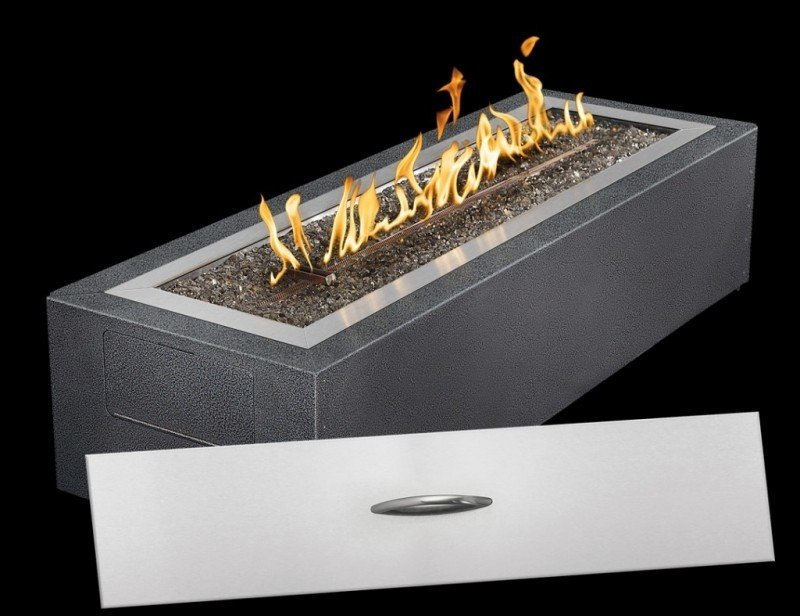 -fire-pit-gray-solid-wood-cover-fire-pit-stainless-steel-fire-pit-lid ...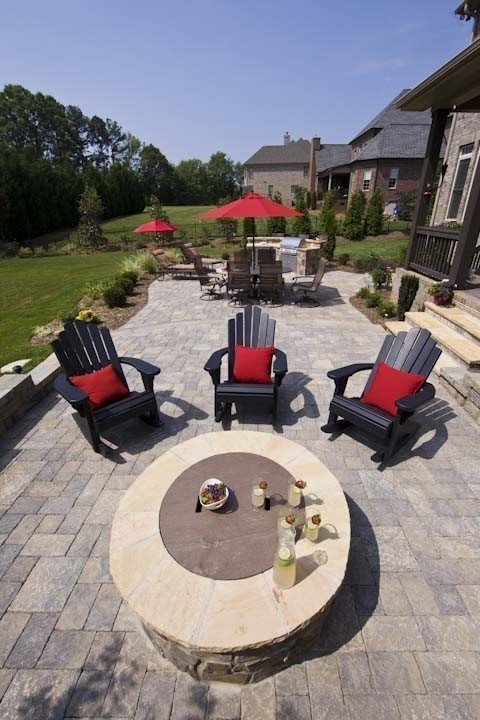 Firepit with a lid to make a table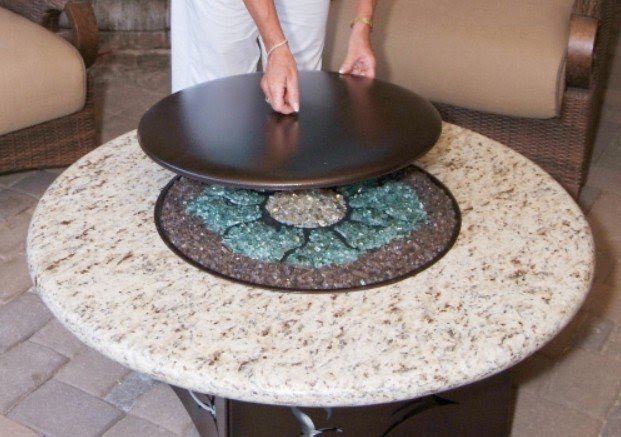 Oriflamme fire tables come with a protective lid. Available from Rich's for the Home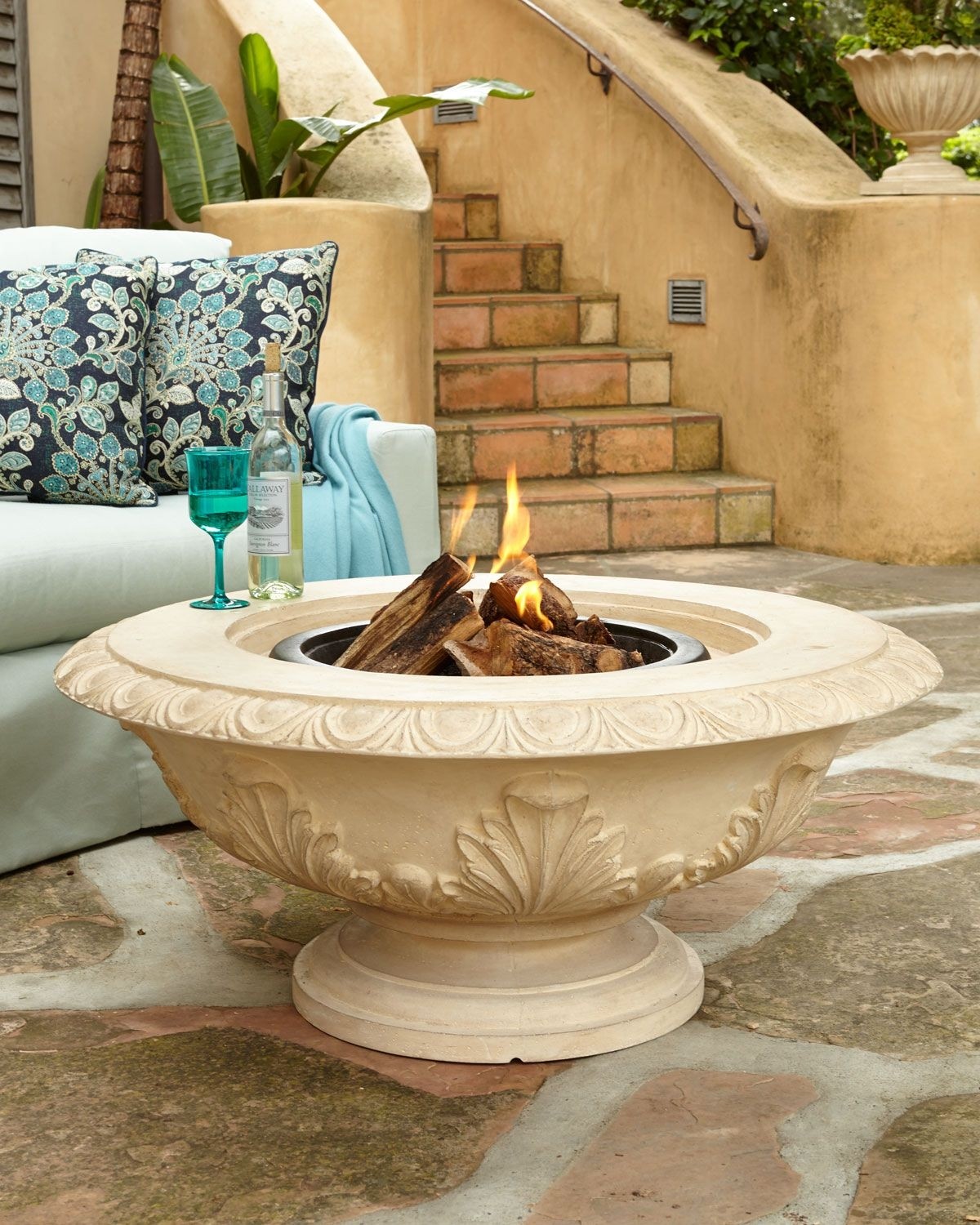 A gorgeous way of improving your outdoor area by using this splendid fire pit, designed by talented European artisans. The table comes with a bowl-like base, accommodating a round firepit that can be covered with the round top, transforming the whole back to the traditional table.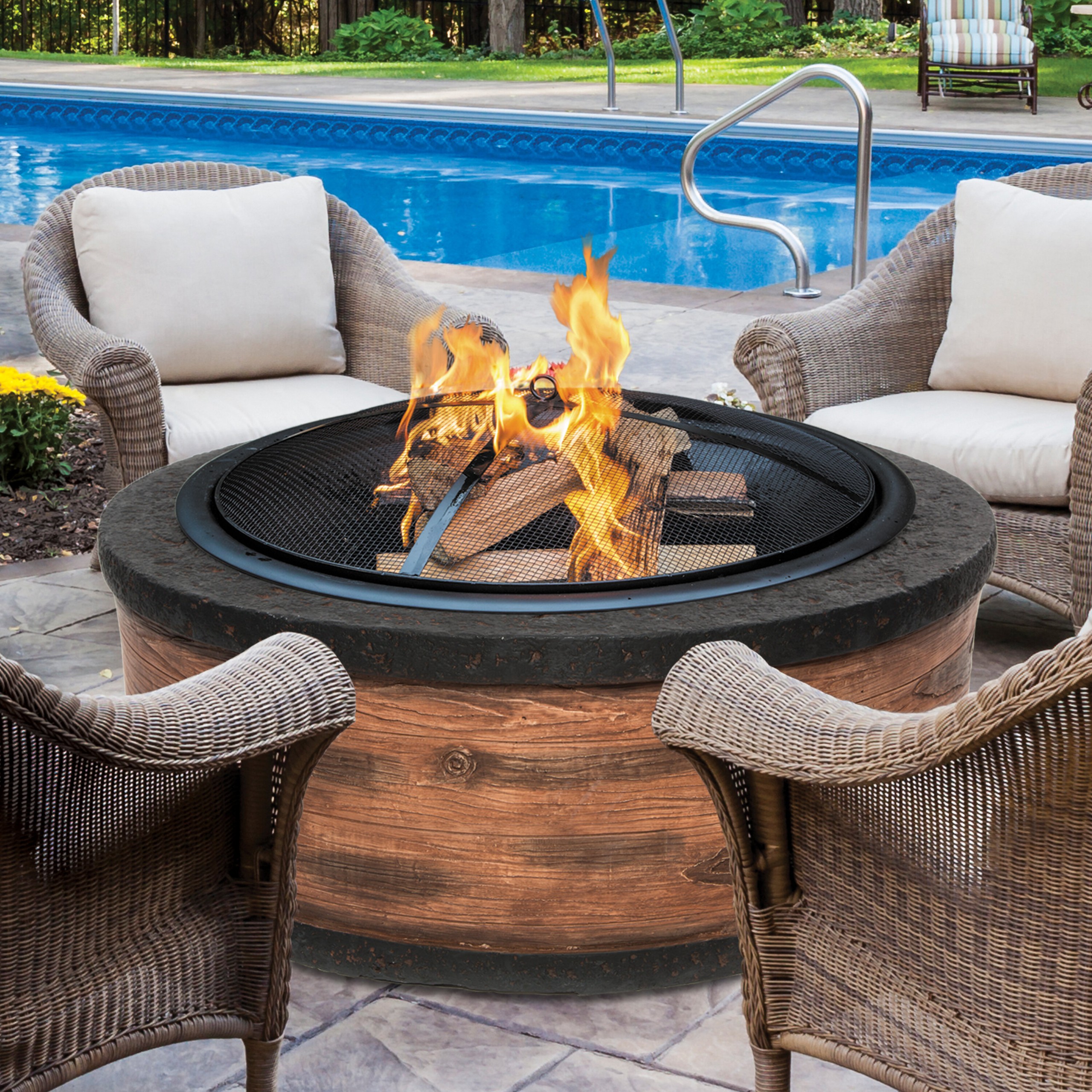 Cast Stone Wood Burning Fire Pit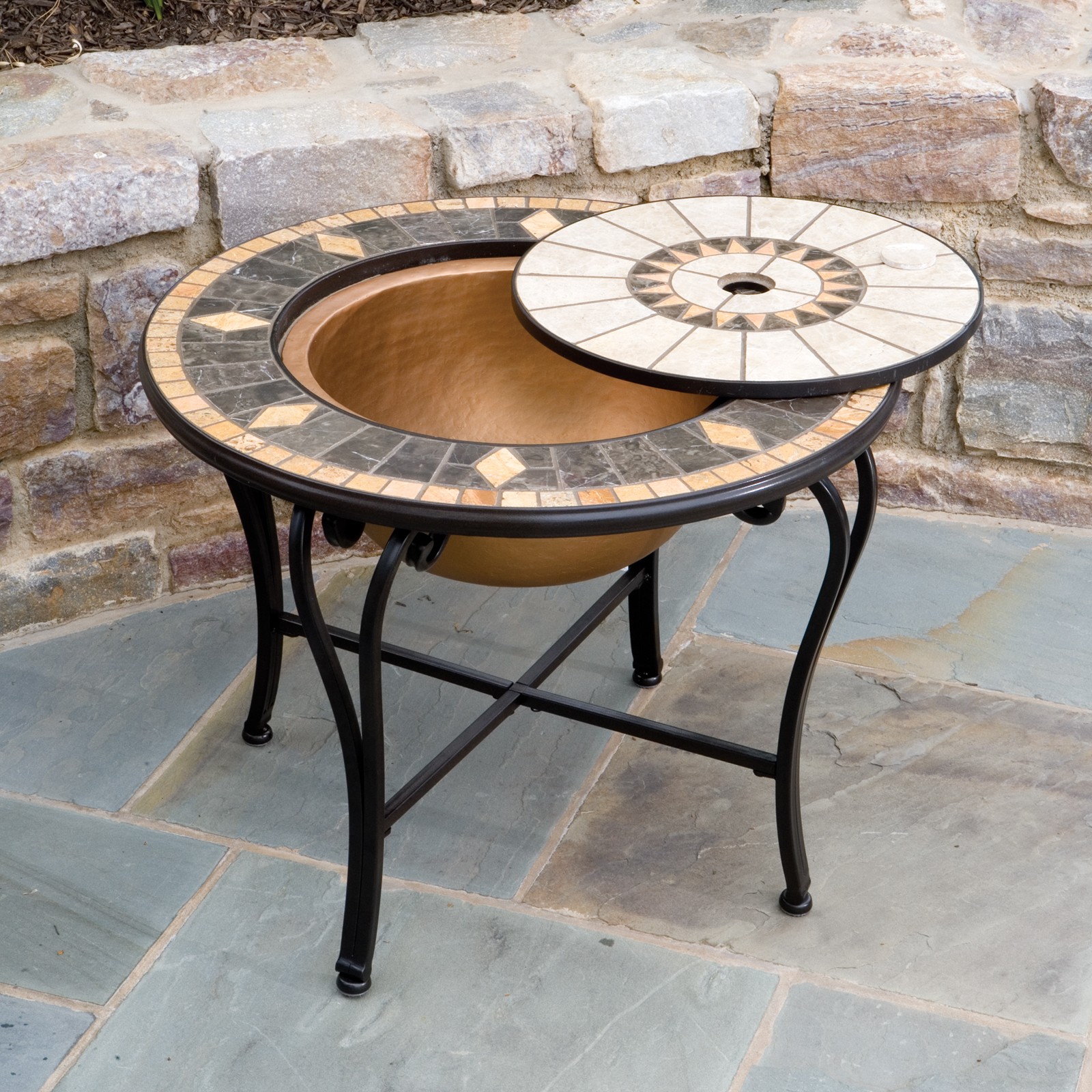 master:ALH516.jpg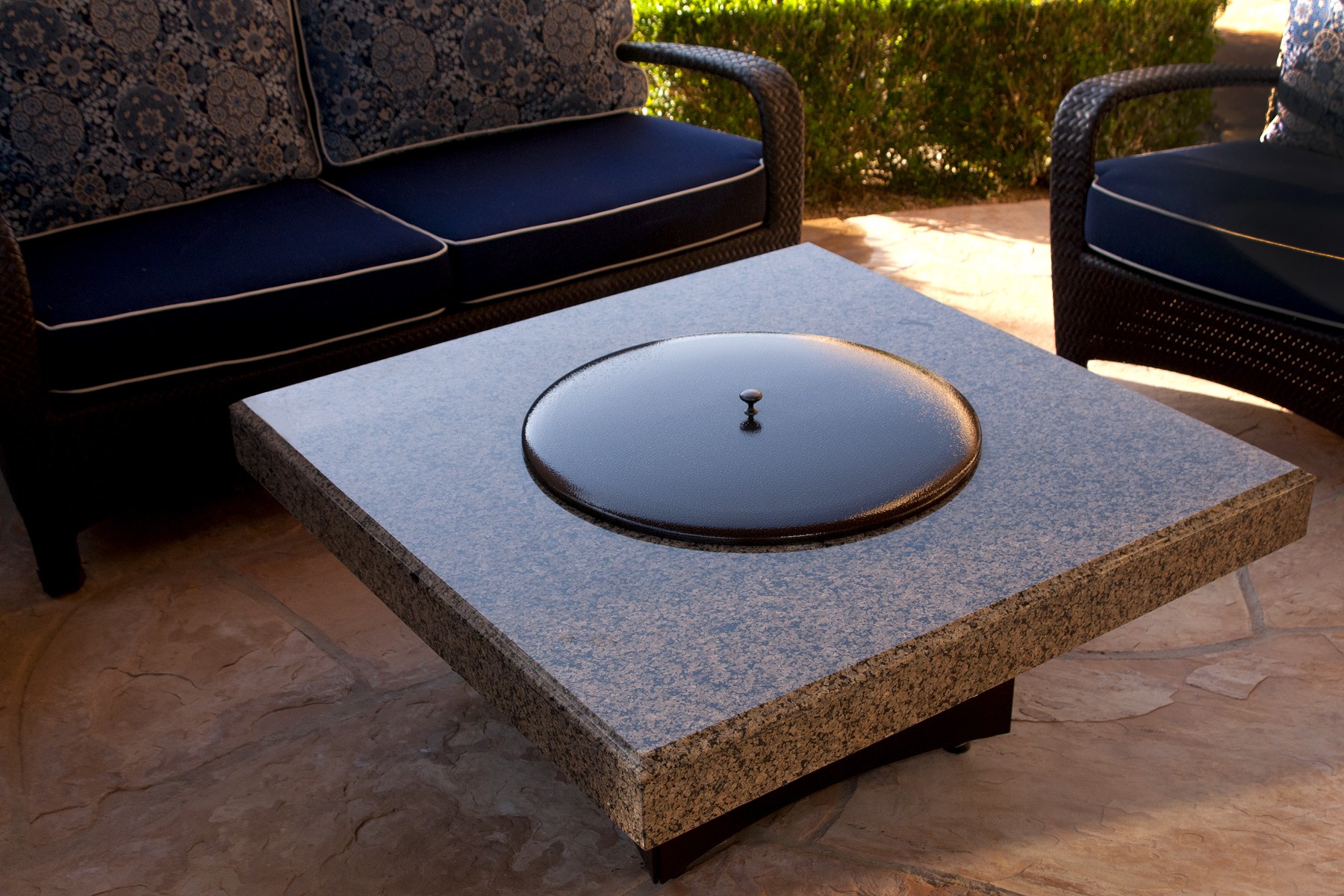 Oriflamme-Lid.jpg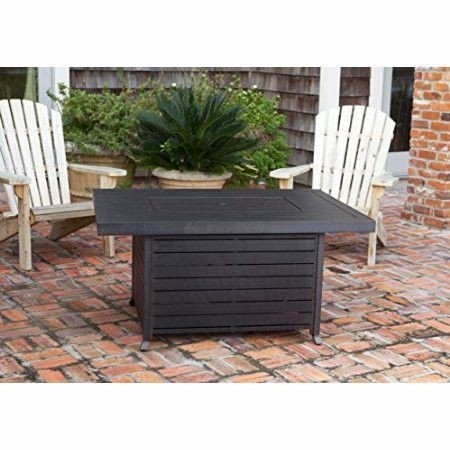 The Extruded Aluminum Rectangular LPG Fire Pit from Fire Sense not only functions as a fire pit, but an outdoor patio table as well with its convenient extruded aluminum fire bowl lid.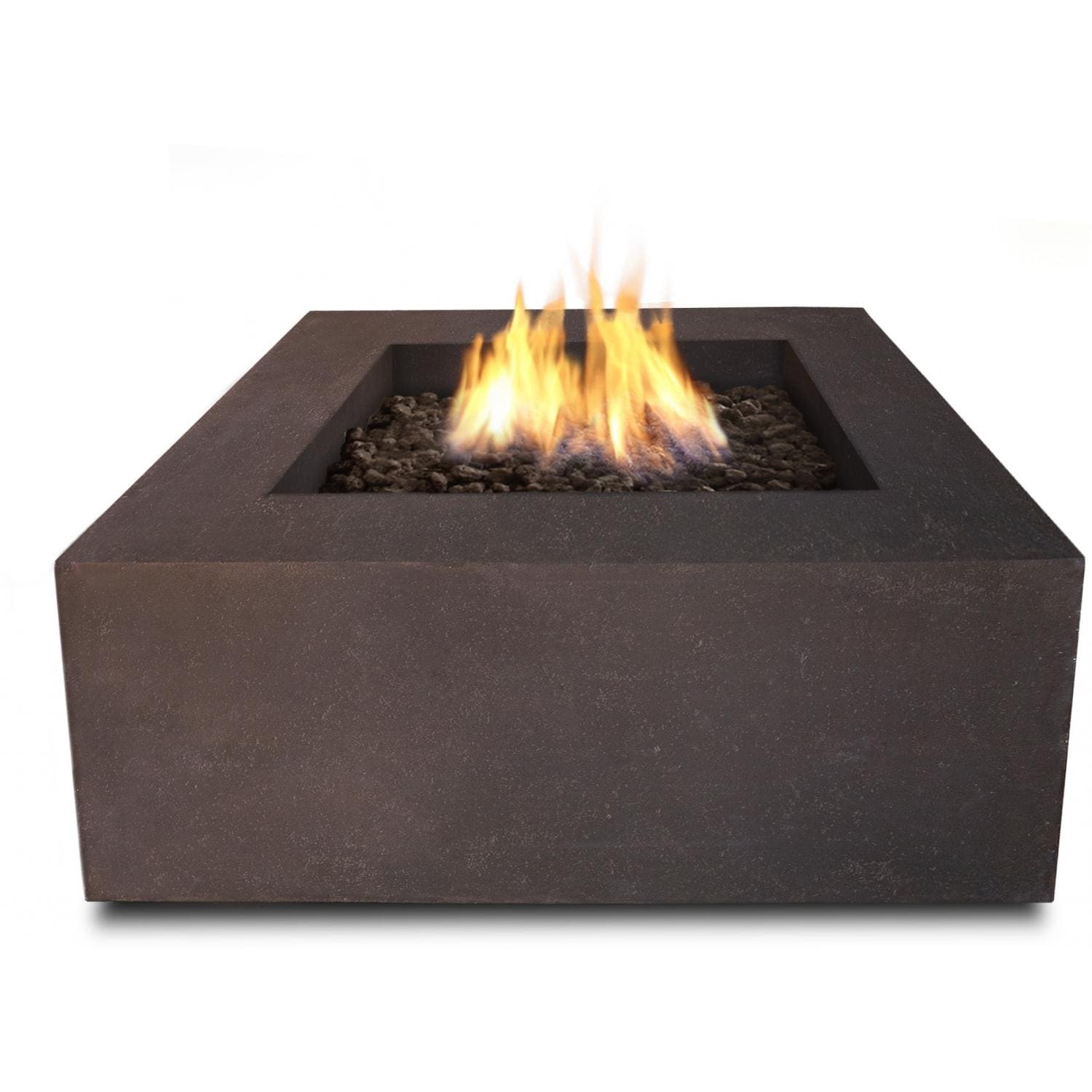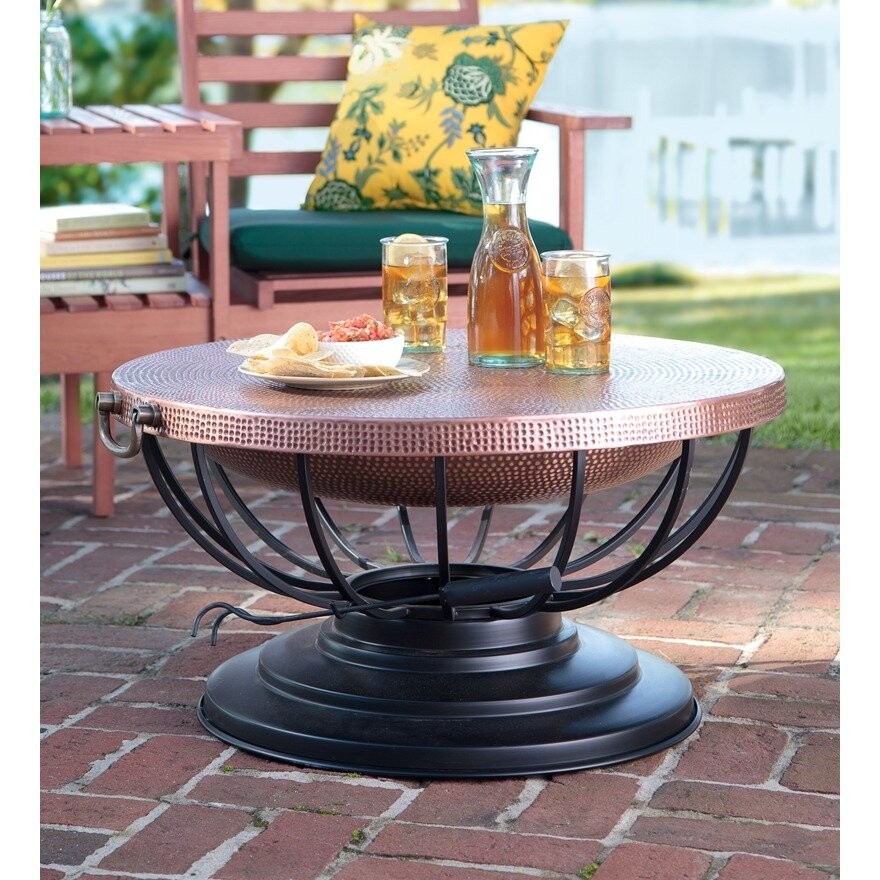 Solid Hammered Copper Fire Pit With Lid Converts To Table ...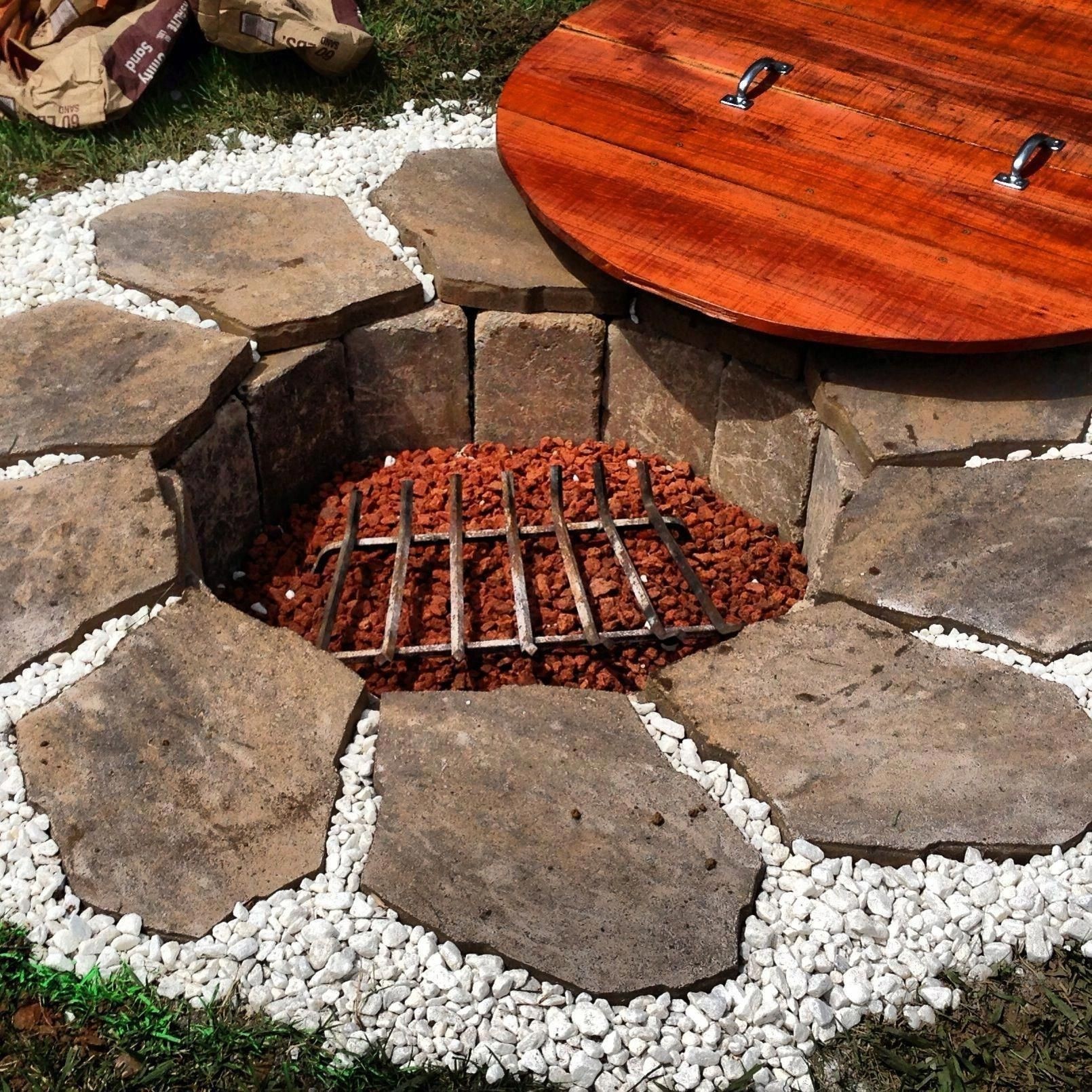 Homemade fire pit with redwood lid, built from scratch. Using stone ...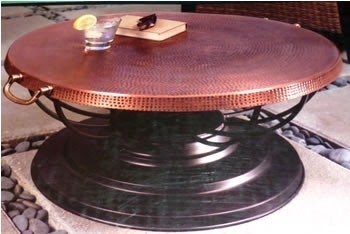 Hand Hammered Copper Fire Pit Lid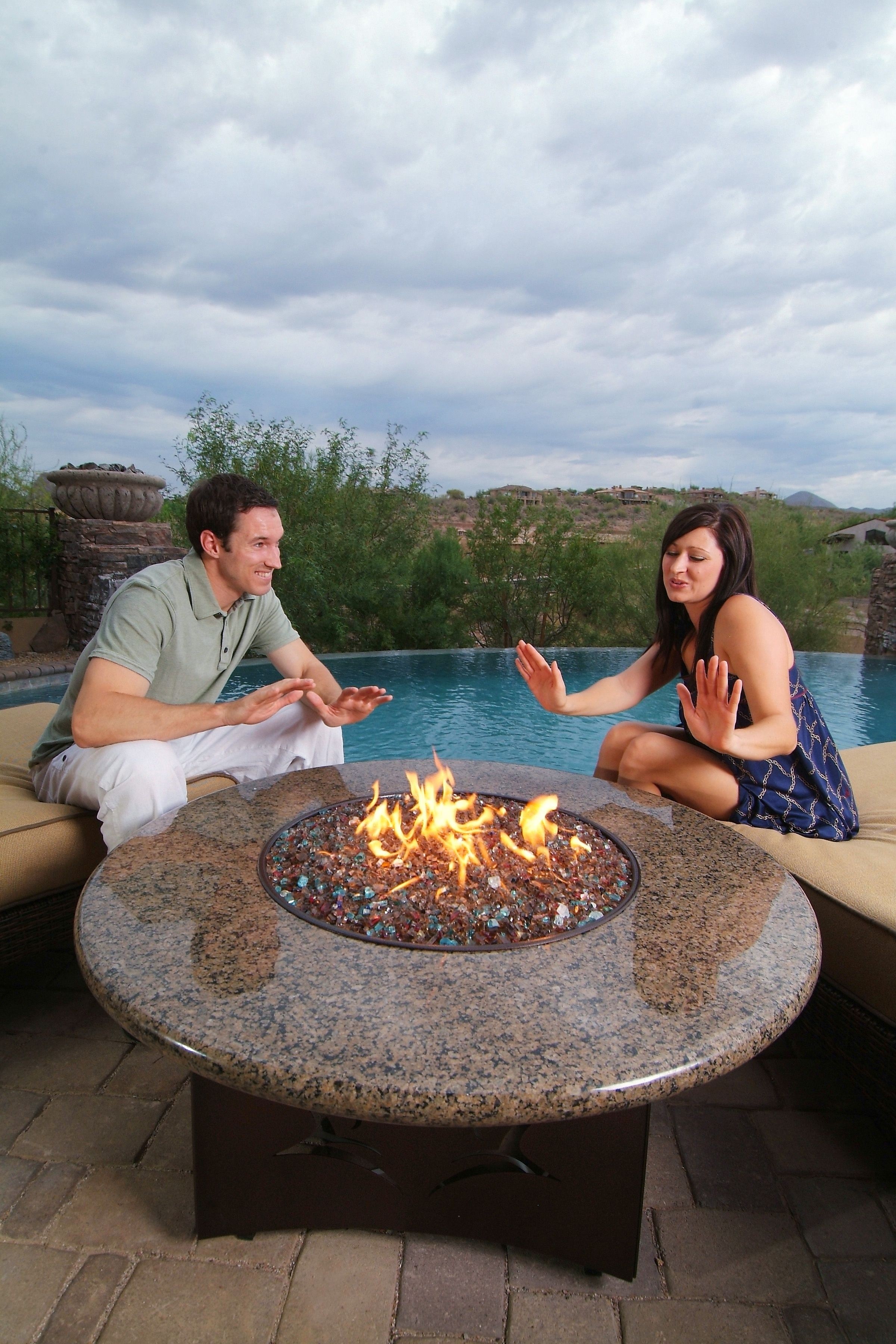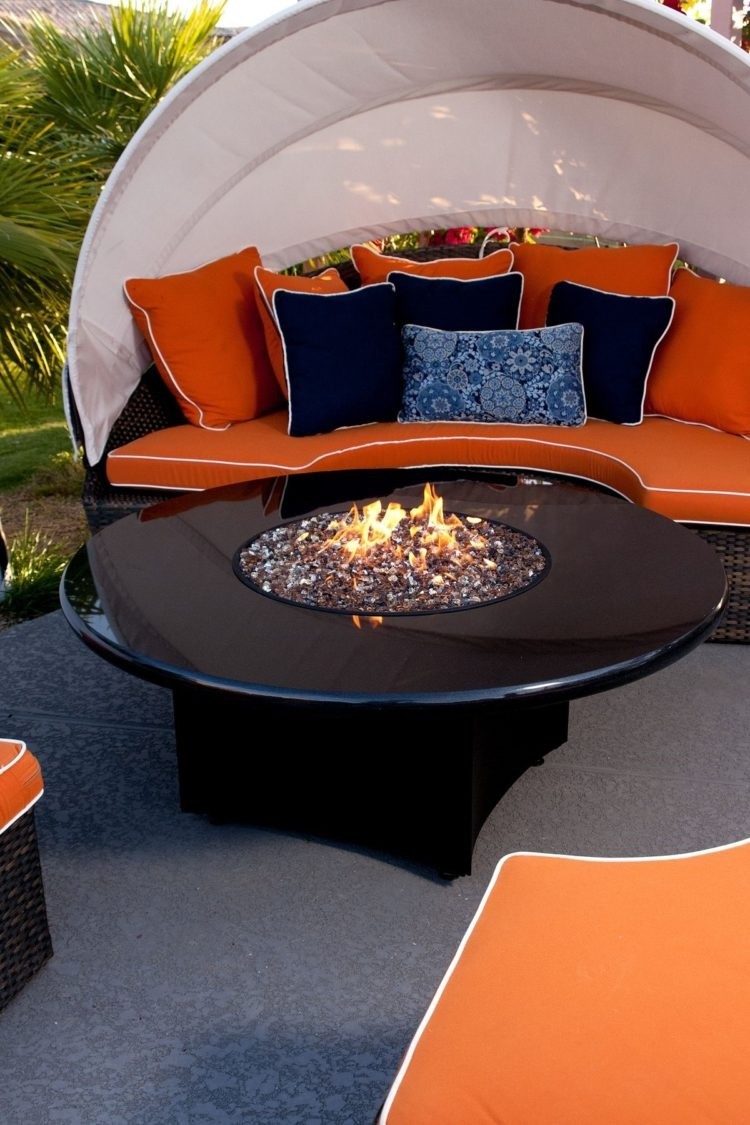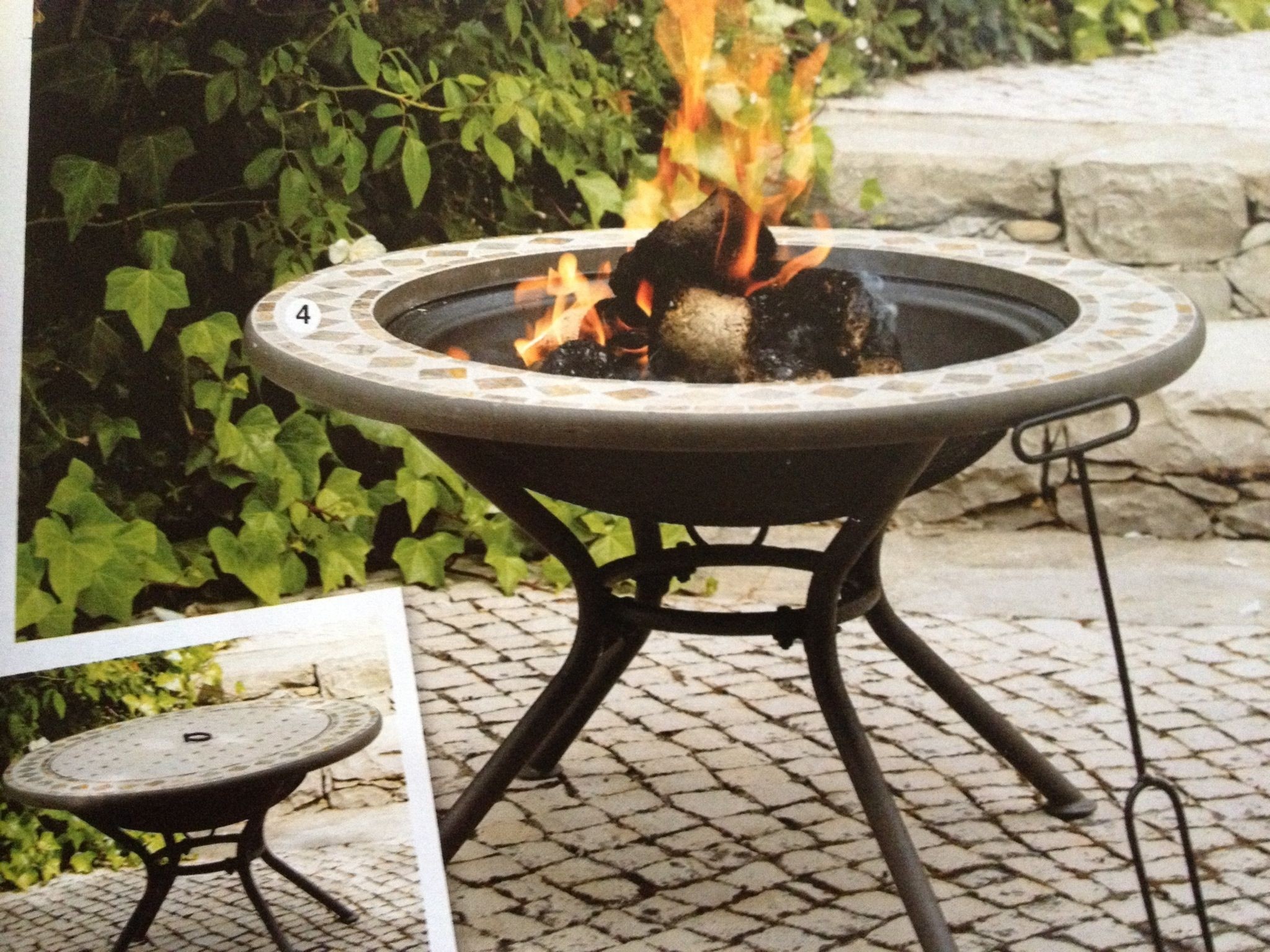 Fire pit with lid, lid makes a table from B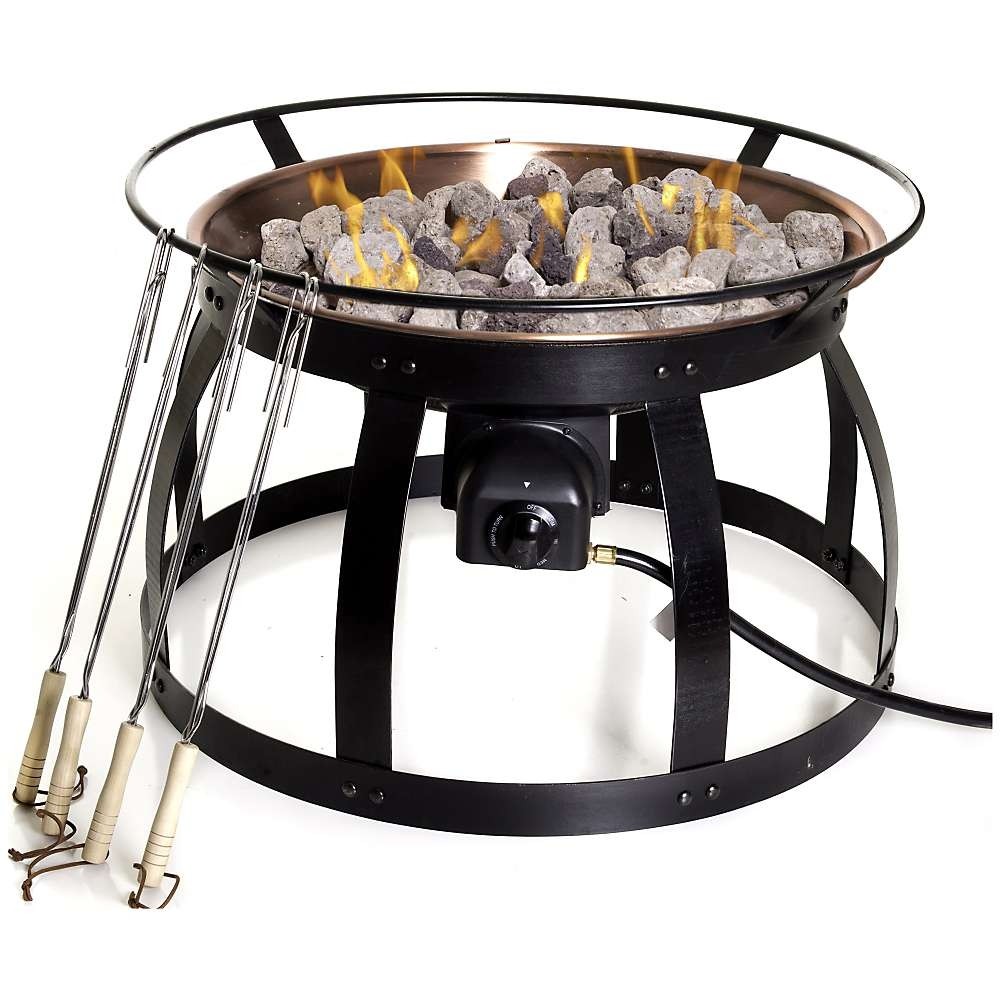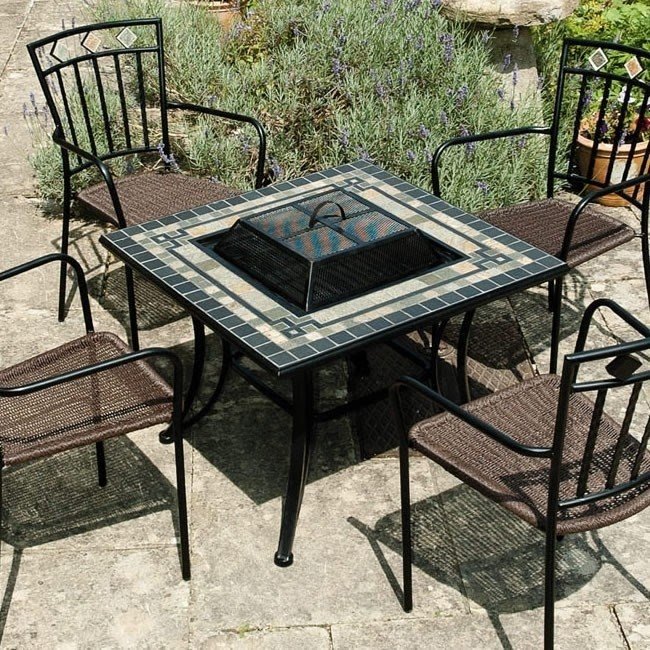 HAPPY CUSTOMERS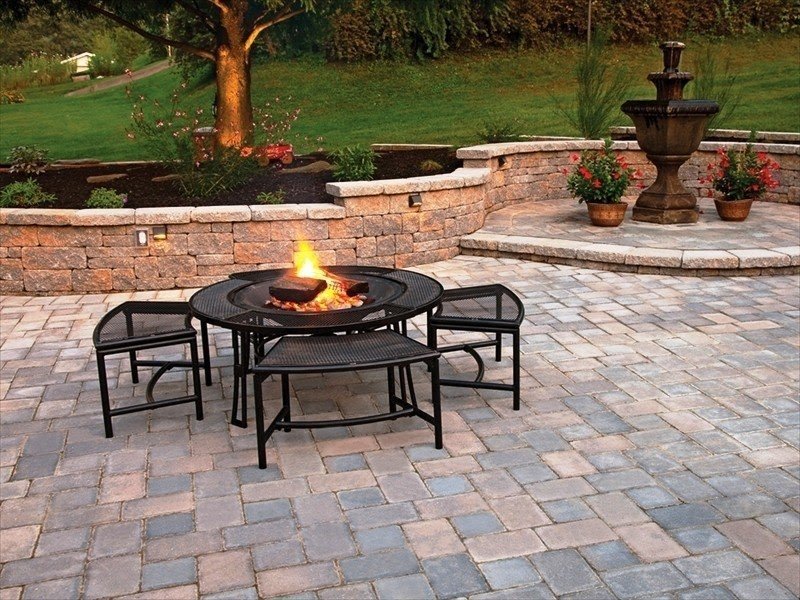 Fire pits like this one are great if you do not want a permanent structure taking up space on your patio. Some varieties even come with a lid that doubles as a table.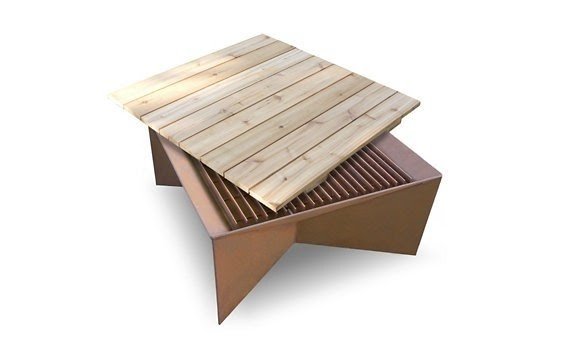 Small Geometric Firepit - firepit with wooden top converting it to a table/seat when not in use! yah great idea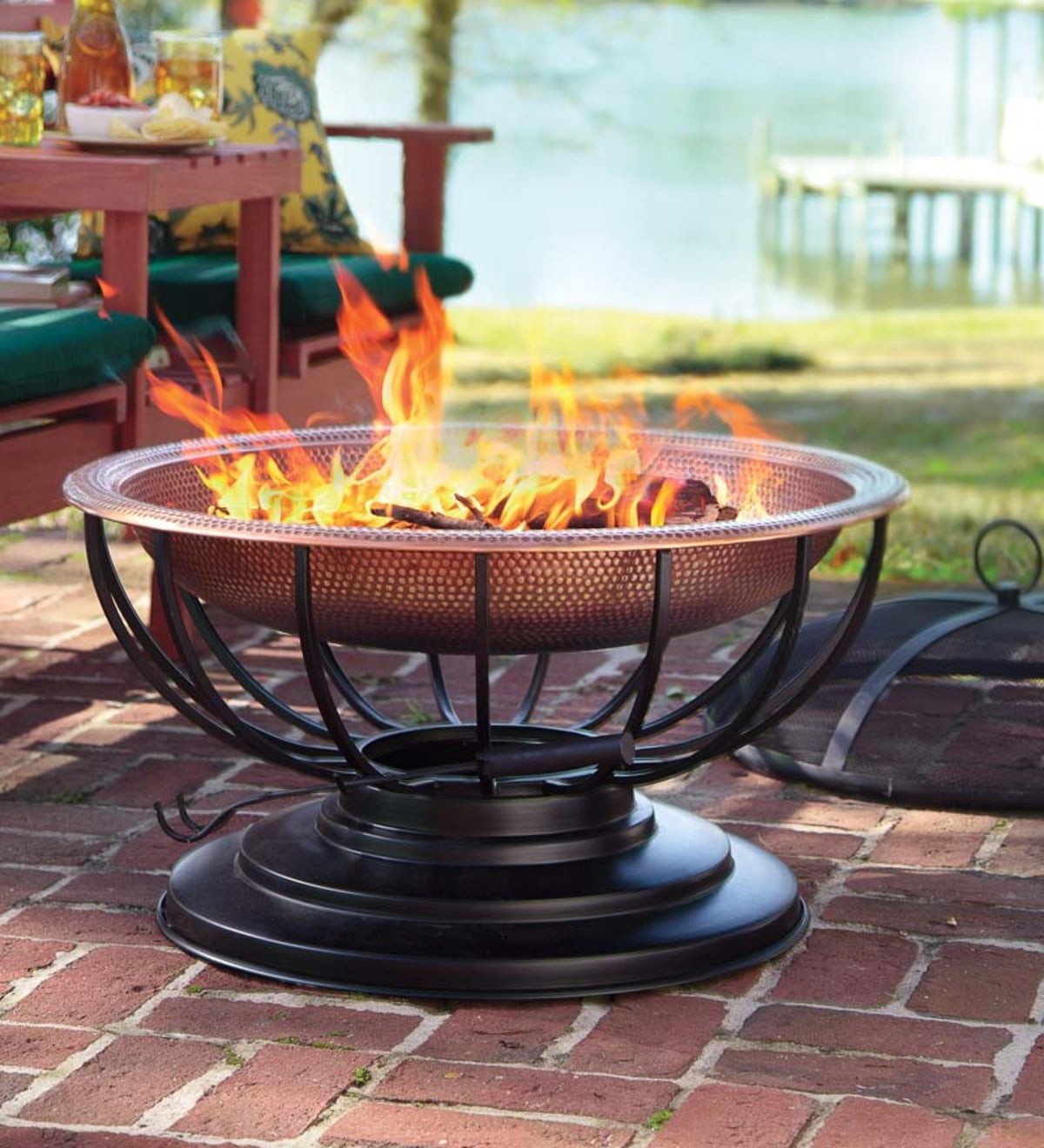 ... solid hammered copper fire pit with lid converts to table 406523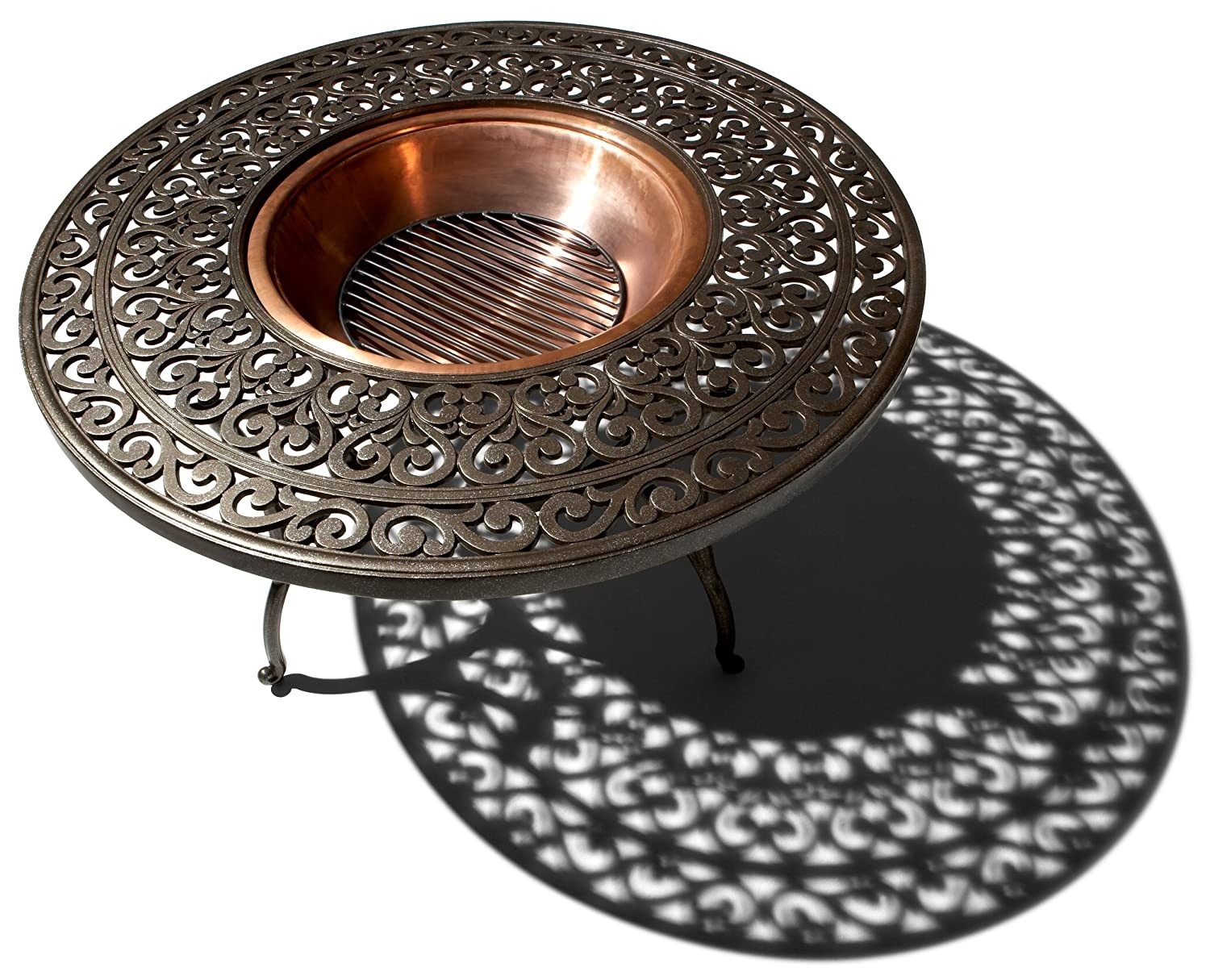 Strathwood St. Thomas Cast-Aluminum Fire Pit with Table [amazon] All-weather round table with central fire pit Made of durable, lightweight, rust-resistant cast aluminum in dark, flecked finish; easy assembly Lid removes to expose recessed, bright co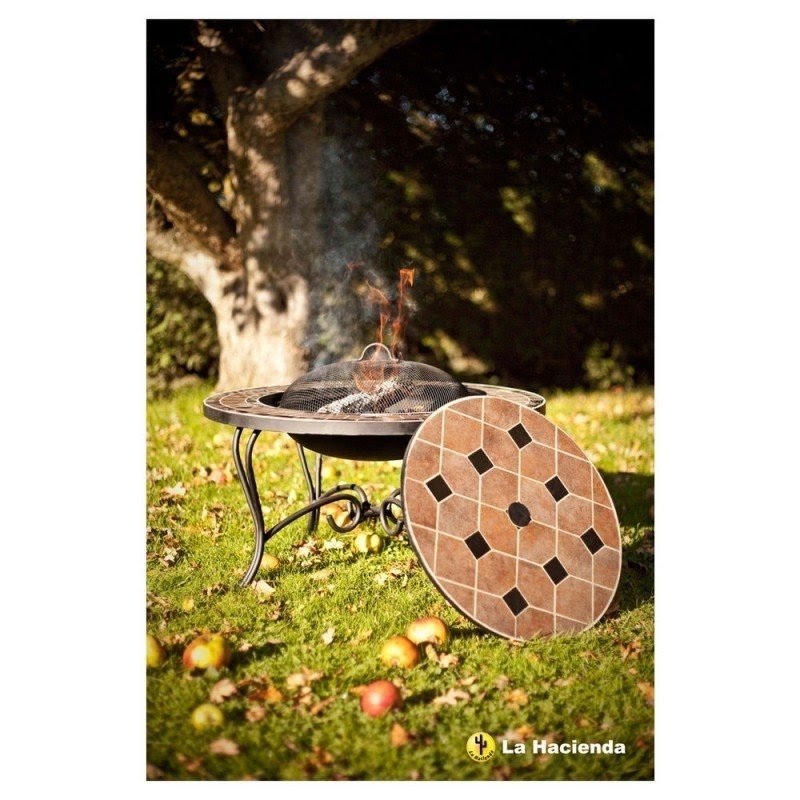 fire pit table with lid mosaic tile surround mosaic centre table lid ...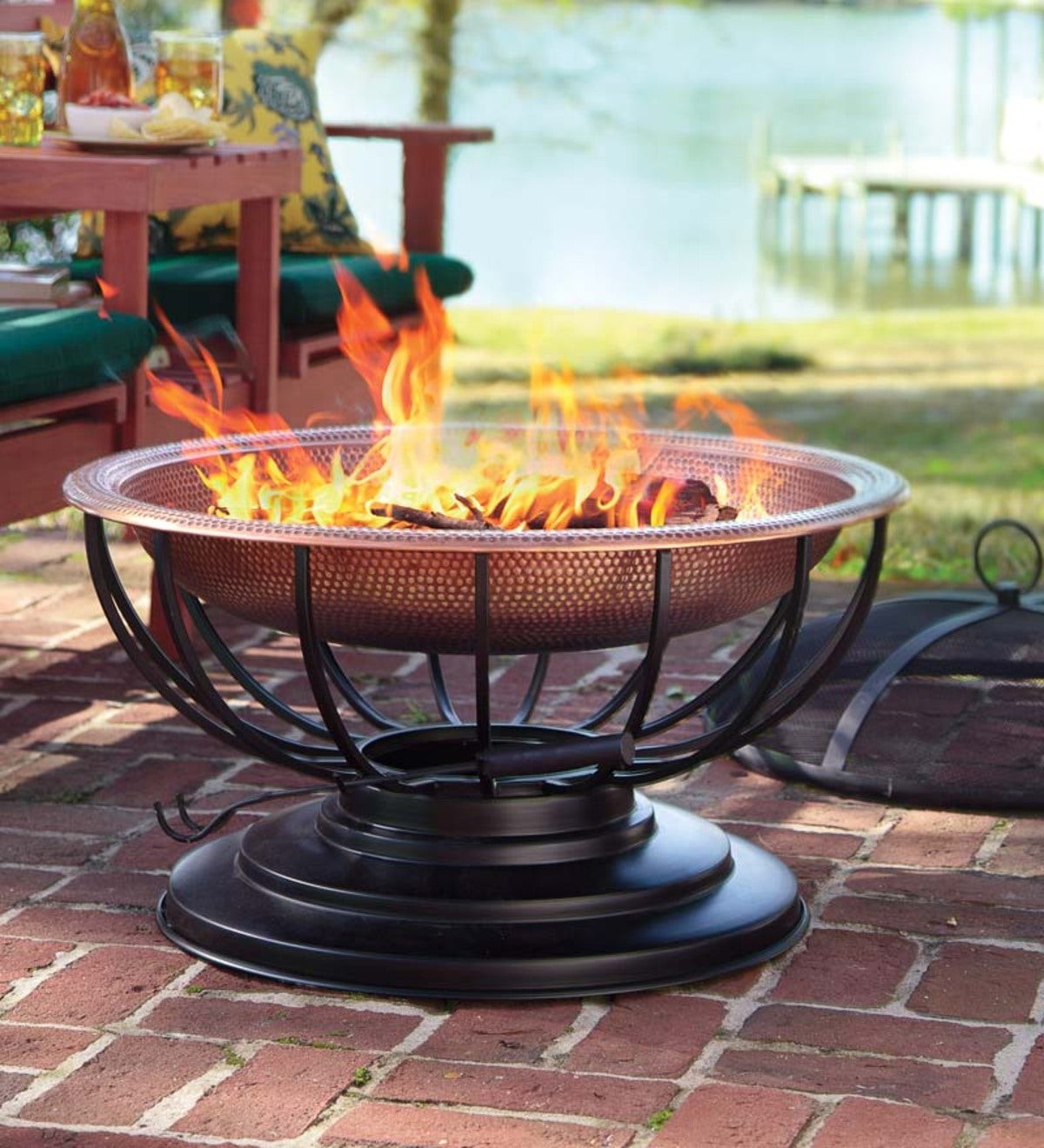 Incredible fire pit table with lid is an impressive and very stylish element of the garden, patio or terrace. The beautiful fireplace gives you a pleasant warmth in the cool evenings and brings a unique atmosphere to the family gatherings.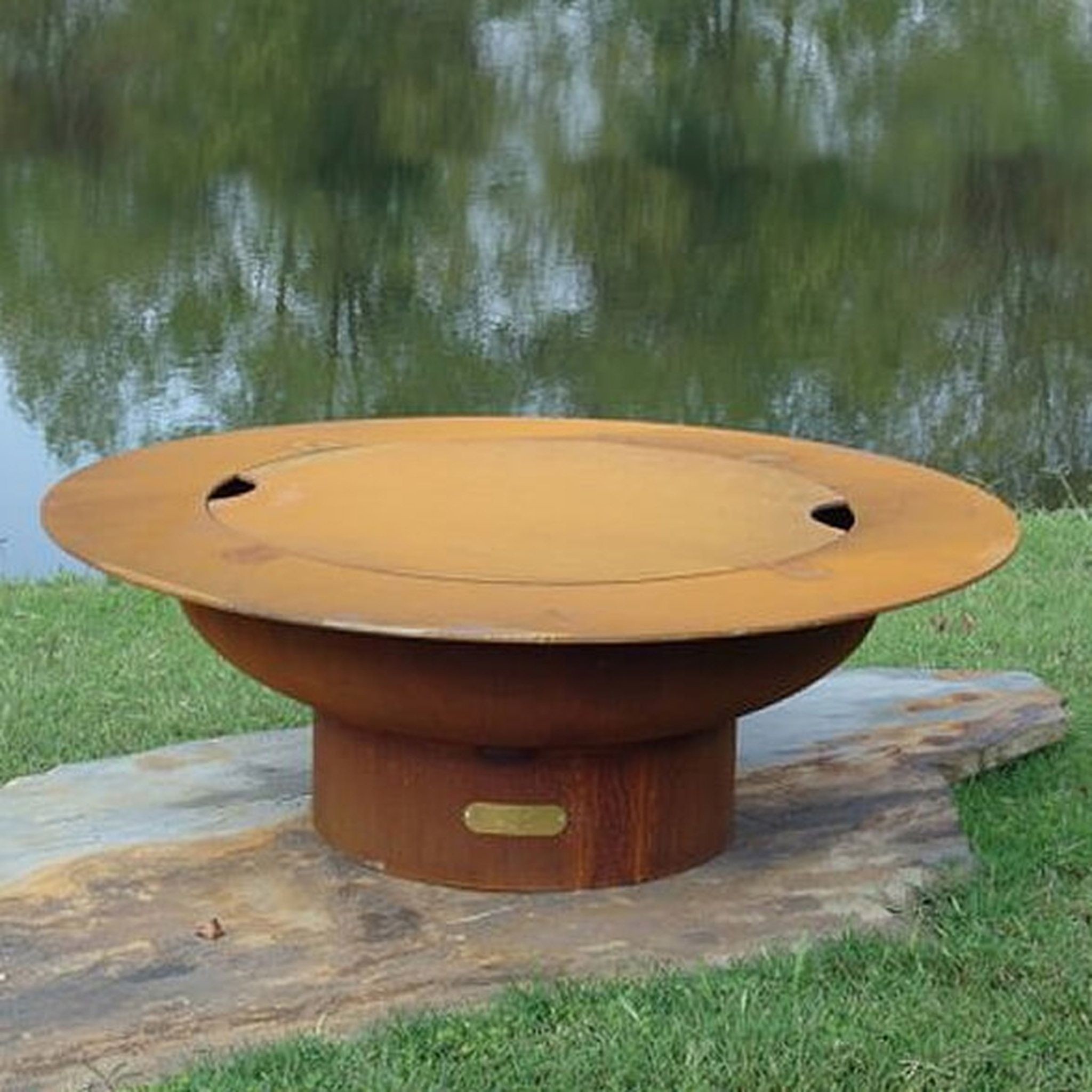 Fire Pit Art Saturn 40" Fire Pit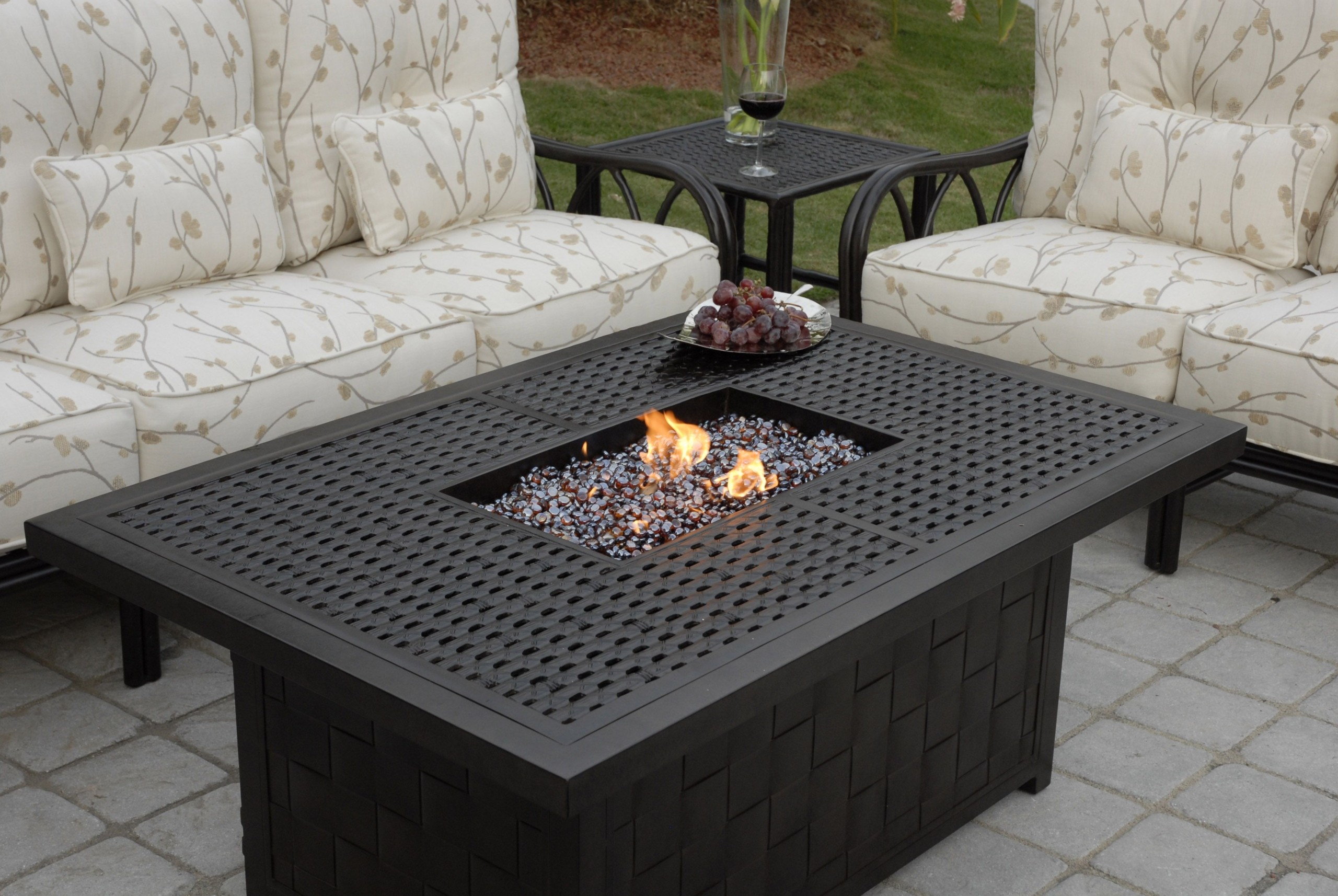 A fantastic way to boost your outdoor evening gatherings with friends, and make them warmer, more magical and intimate. The table presents a beautifully woven design, with a neat top that has a rectangle fireplace embedded in the center.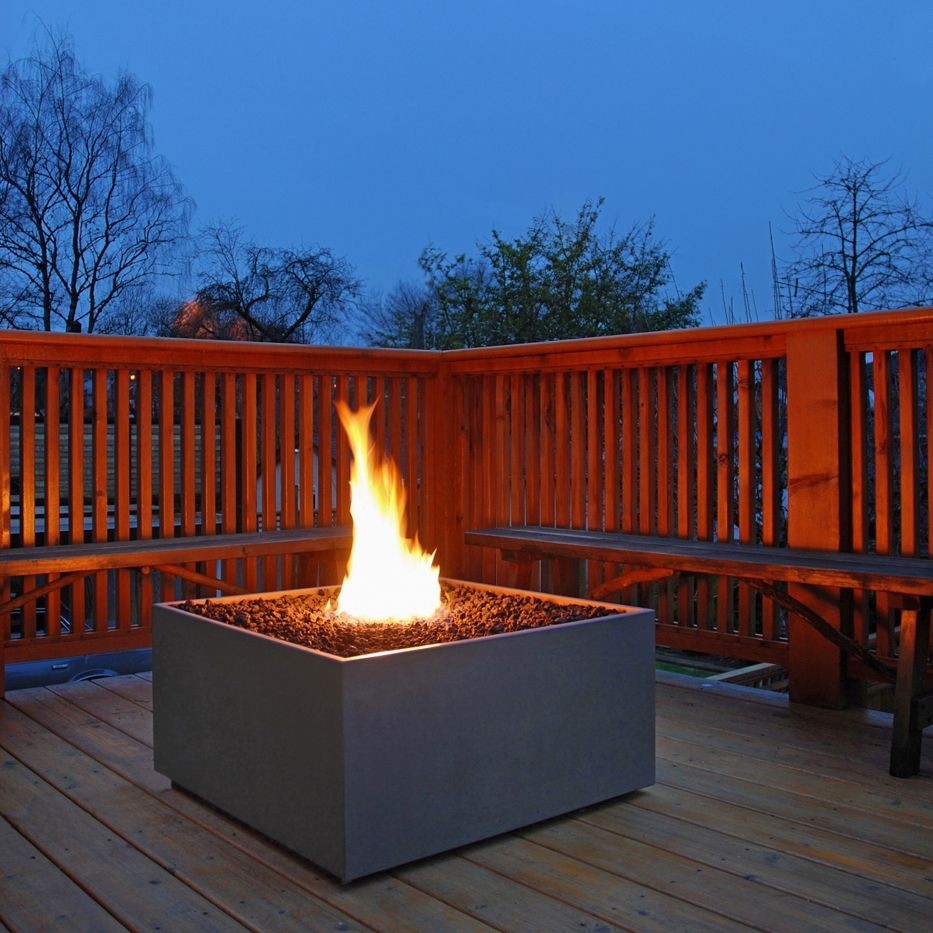 Fire pit for outdoor purposes. It's great at creating a mysterious, dramatic atmosphere at any garden party. And let's not forget about the "wow" effect when your guests come to visit you and see a fiery pit like that!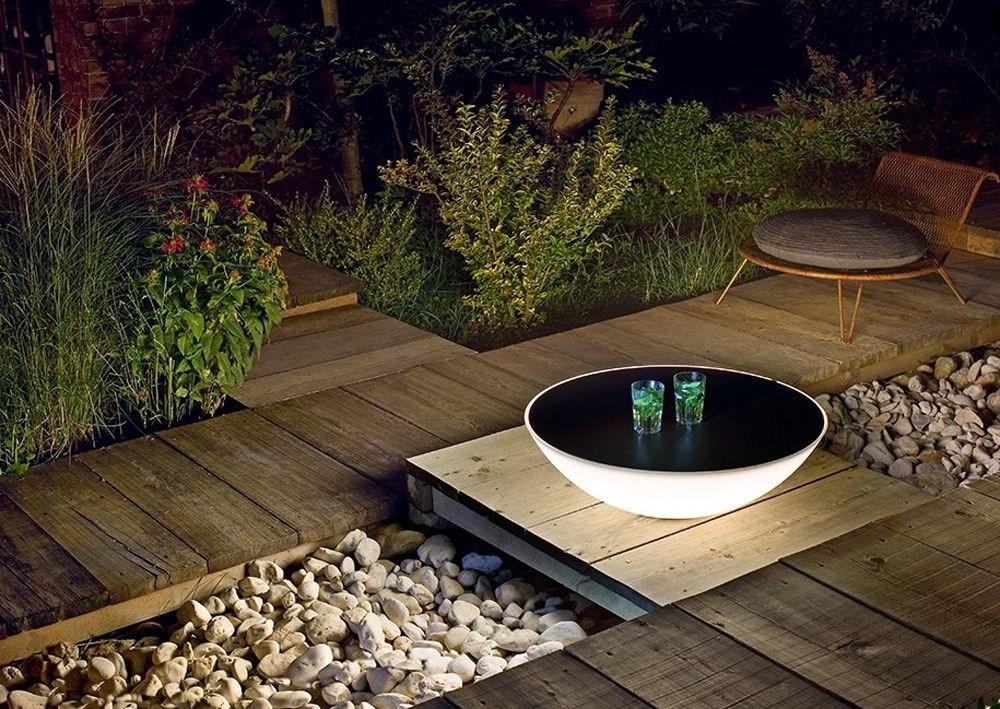 HOME INsight: Solar_ Ilumina las noches de verano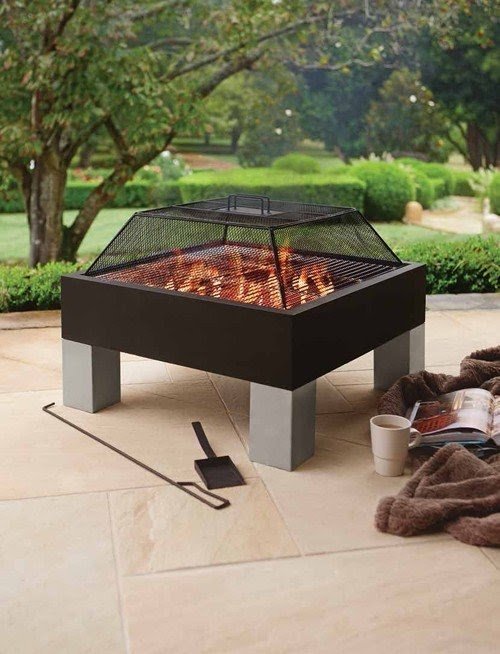 The Patio by Jamie Durie Square Fire Pit doubles as both an outside heater and open fire BBQ. Complete with a removable lid, you can choose to keep the fire enclosed and enjoy the heat it radiates, or remove it to cook up a feast. The fire pit sits on sty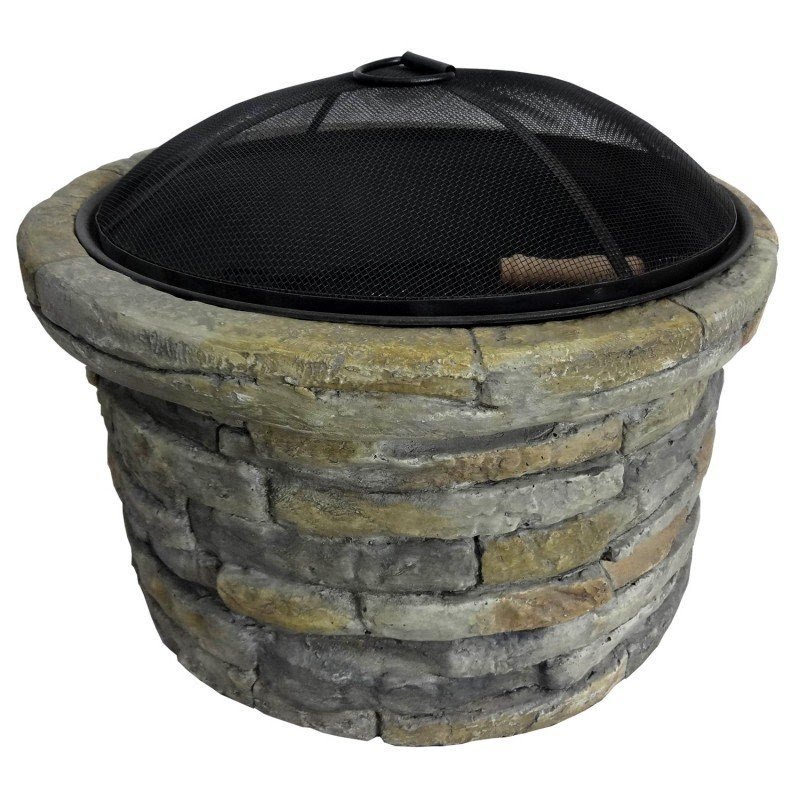 Petite Malibu Outdoor Fire Pit