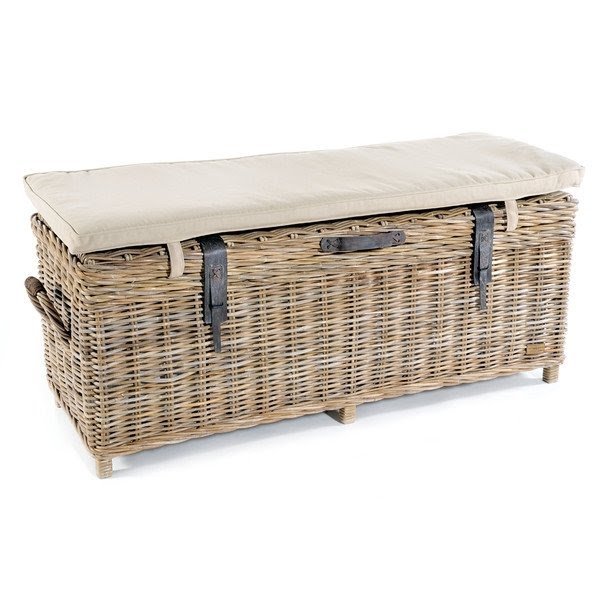 Rowico maya rattan storage bench
A capacious and stylish addition for entryways, and hallways. The storage bench is beautifully woven of durable rattan, with matching handles, and accentuated with iron hardware. It has a comfy cushion upholstered in an off-white fabric, attached to the lift-up lid with matching straps.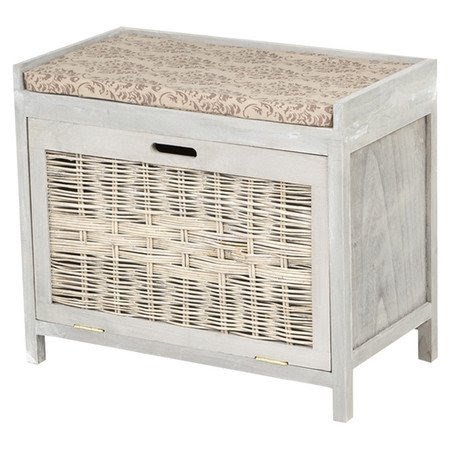 The organized entryway paoli storage bench
A capacious storage bench for contemporary entryways, hallways, or foyers. Features a sturdy wood frame with a rattan panel pull-down front door that reveal the storage compartment. It's topped with a patterned fabric seat.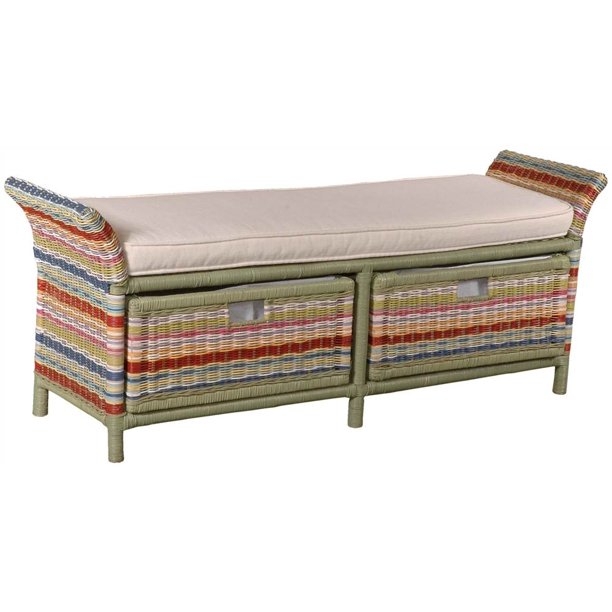 If you are looking for a functional and fashionable bench for your contemporary room, then, search no more! Made of natural rattan, this snazzy bench accommodates not only a comfy, off-white cream seat cushion, but also 2 pull-out storage baskets placed under the seat.