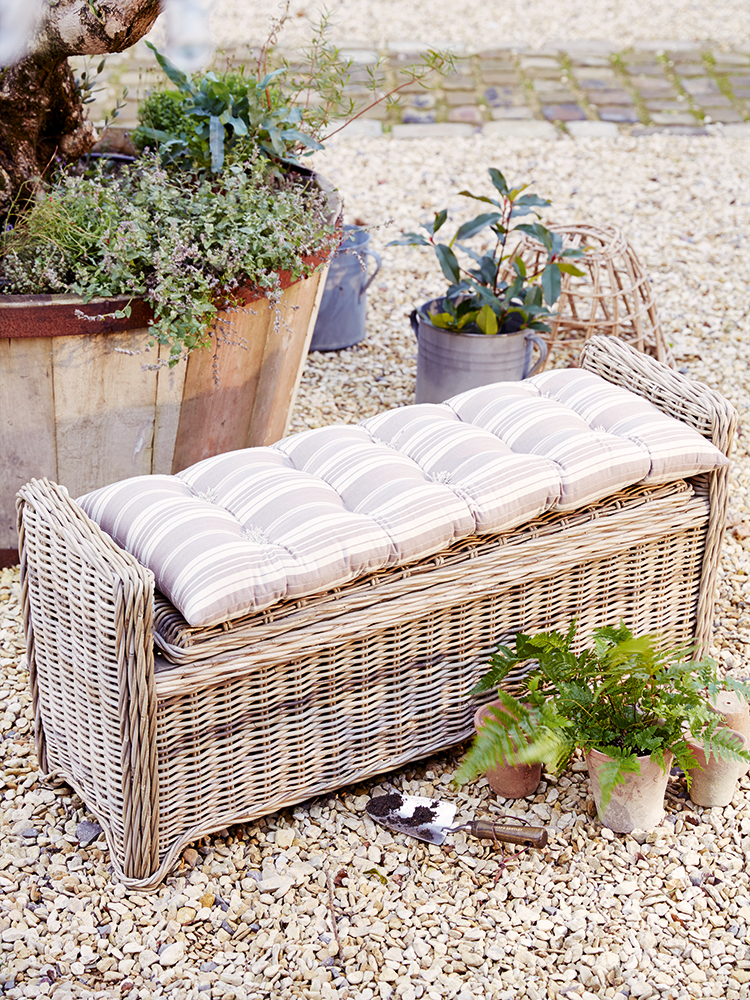 The simple and very functional rattan storage bench is a combination of attractive style and usability. The soft finish combined with the soft cushion of the seat will make the whole room a perfect place to rest, and the interior will provide storage space.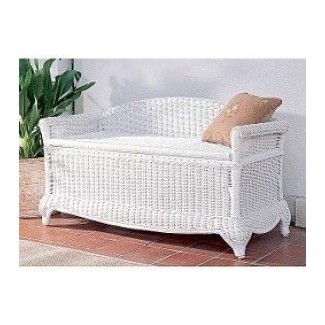 Affordable rattan storage bench, all white, ready to complement rustic interiors of a log cabin house and provide storage in a vintage foyer. Low back seat lifts and the storage compartment is hidden under.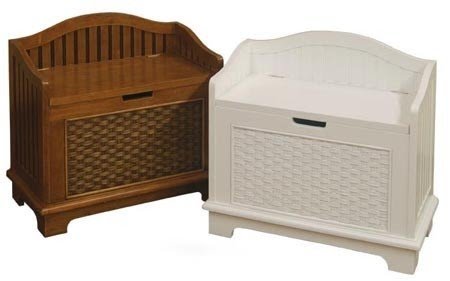 Bedroom Storage Benches on Cottage Rattan Bedroom Suite From Schober ...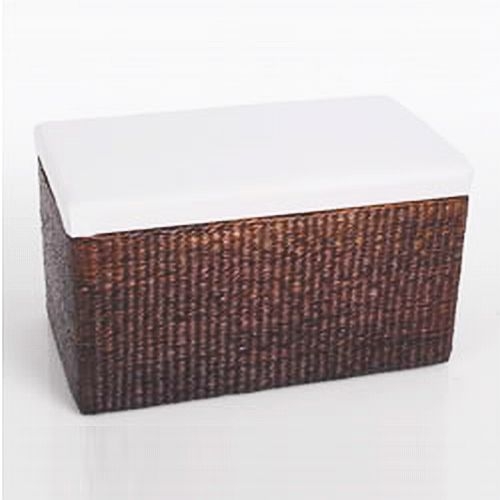 Rattan Basket Storage Bench - Cushion Lid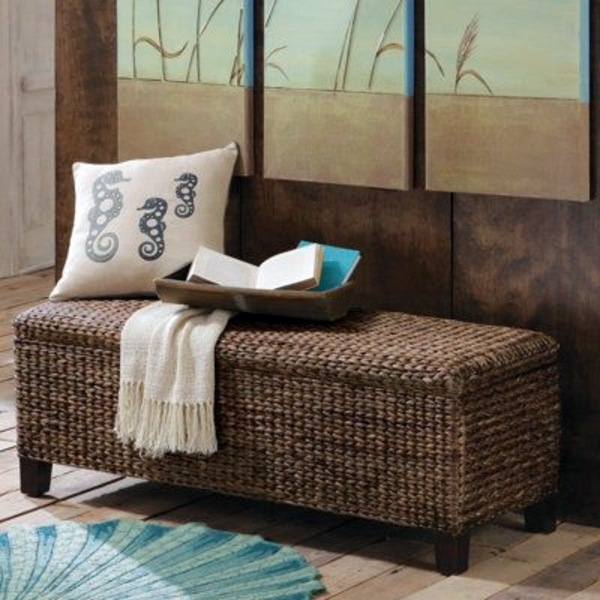 Braided line is associated with homeliness and summer. This rattan storage bench presents a herringbone weave, with dark streaks of espresso, but not without golden reflections of seagrass and rattan. Based on a wooden frame with dark visible legs.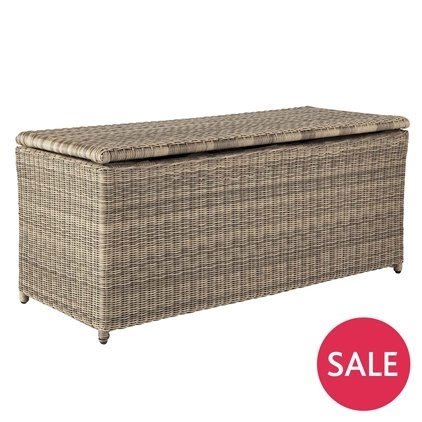 An element of furniture that is resistant to different weather conditions. This storage trunk provides a space for coffee or snacks and it also includes a storage compartment for cushions. This weather-resistant rattan construction is also very aesthetic.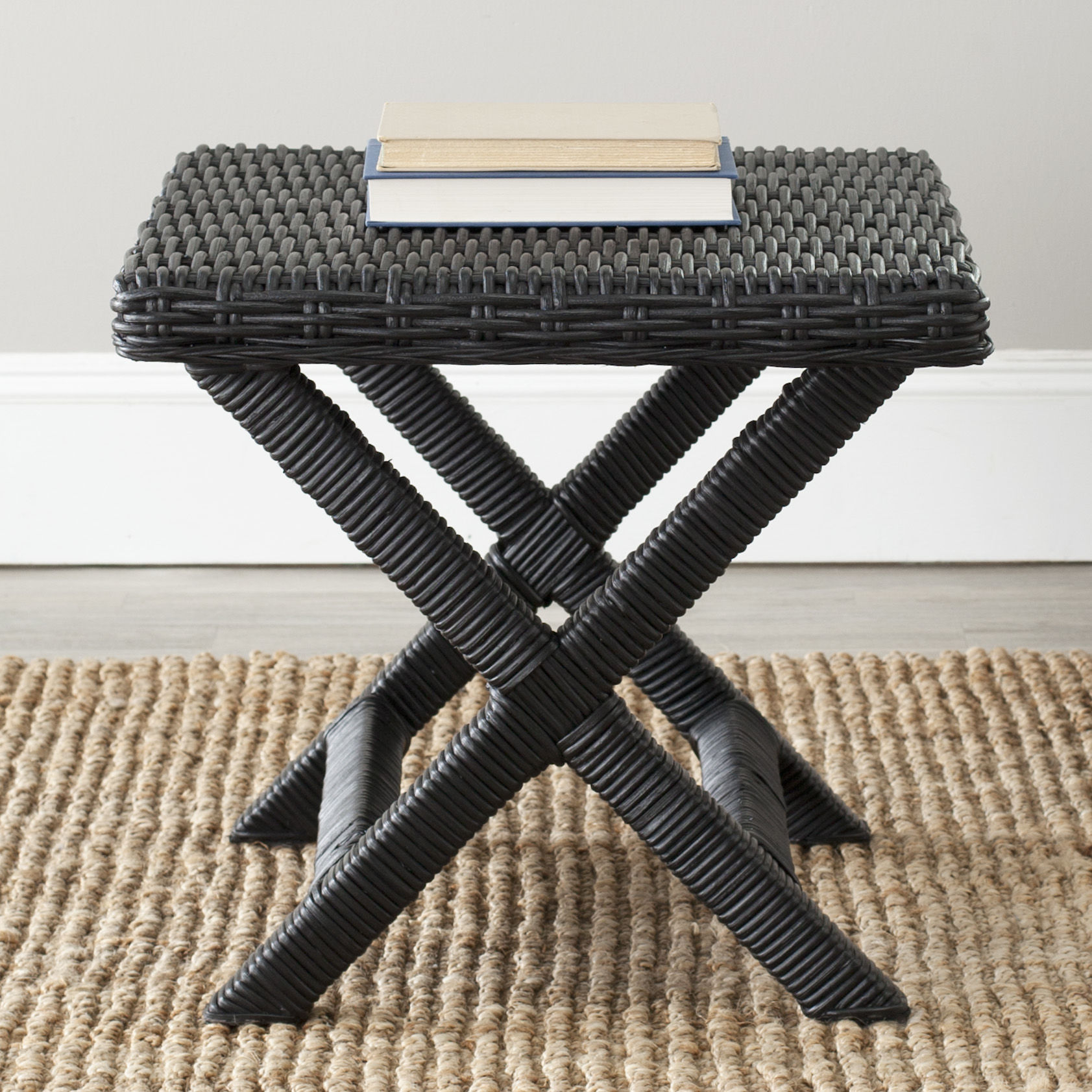 Compact size, transitional style side table or ottoman with X-shaped base equipped with stretchers. All piece, including rectangular top, is covered with solid rattan wicker (mango wood) in concrete gray finish.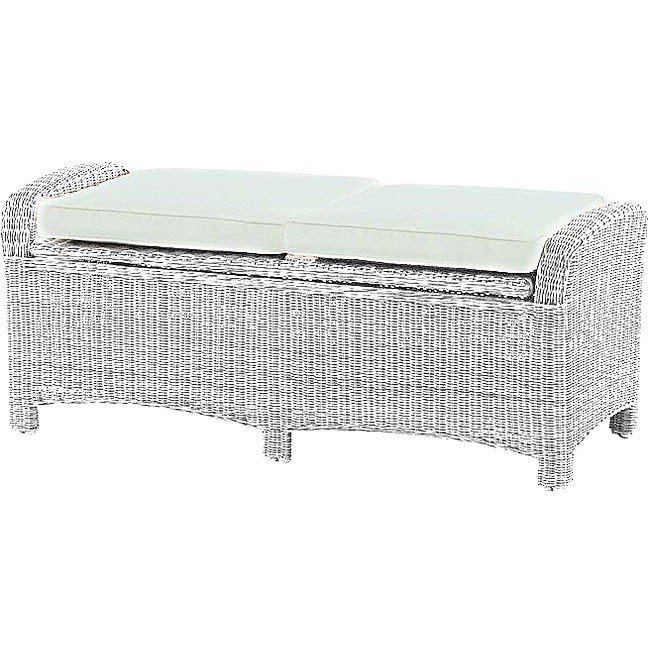 White resin is not as popular as brown versions, but it's even more decorative and good-looking - no wonder I was immediately attracted to this white resin wicker bench w/ storage... Nice for patio... Or entryway, maybe?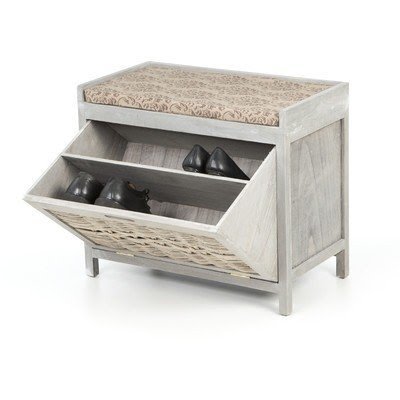 Proman Products Paoli Rattan Shoe Storage Bench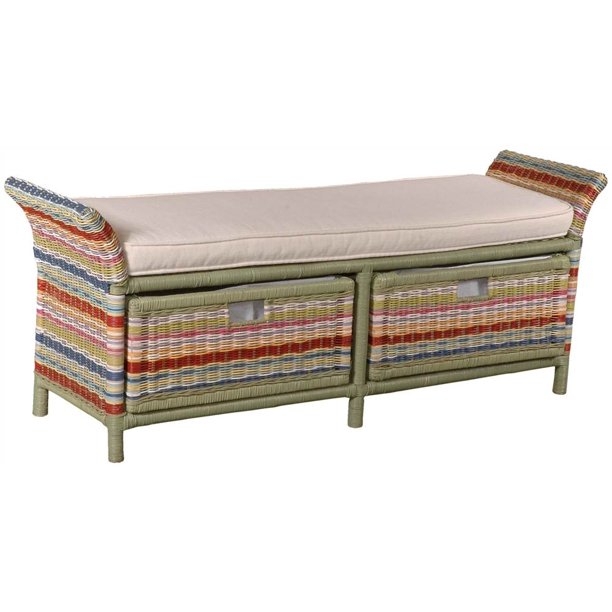 If you are looking for a functional and fashionable bench for your contemporary room, then, search no more! Made of natural rattan, this snazzy bench accommodates not only a comfy, off-white cream seat cushion, but also 2 pull-out storage baskets placed under the seat.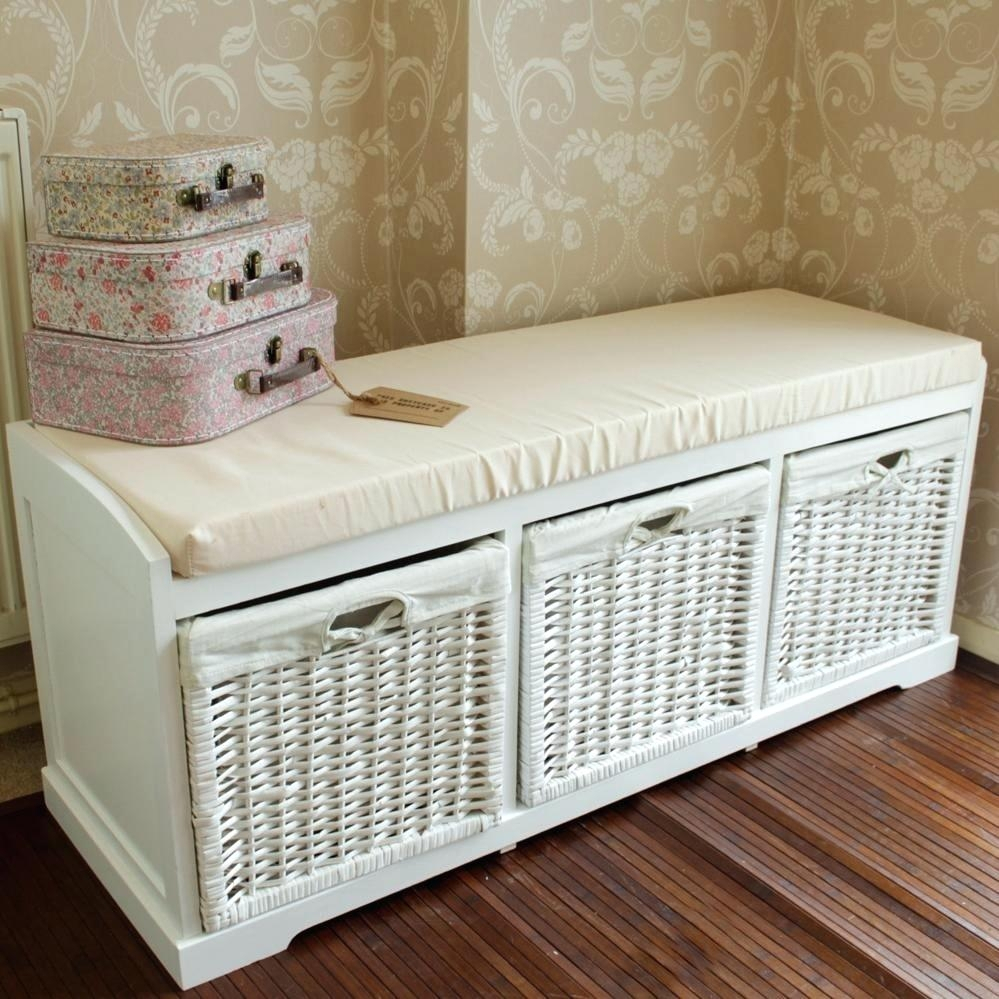 Antique, beautiful, artistic and creative style white wicker storage bench. It suits busy entryways and hallways, where you aren't able to have a huge wardrobe because the room is too small. This one is 2 in 1!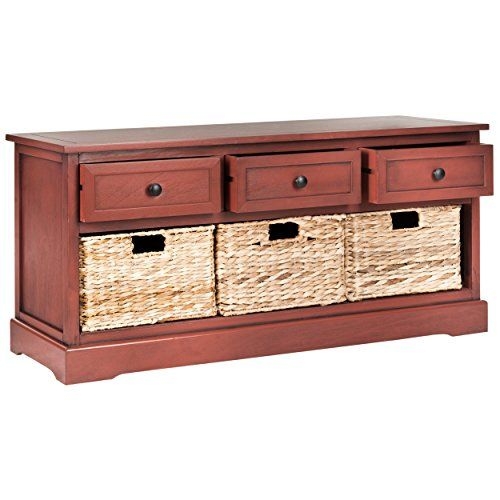 Hermione Rattan Storage Bench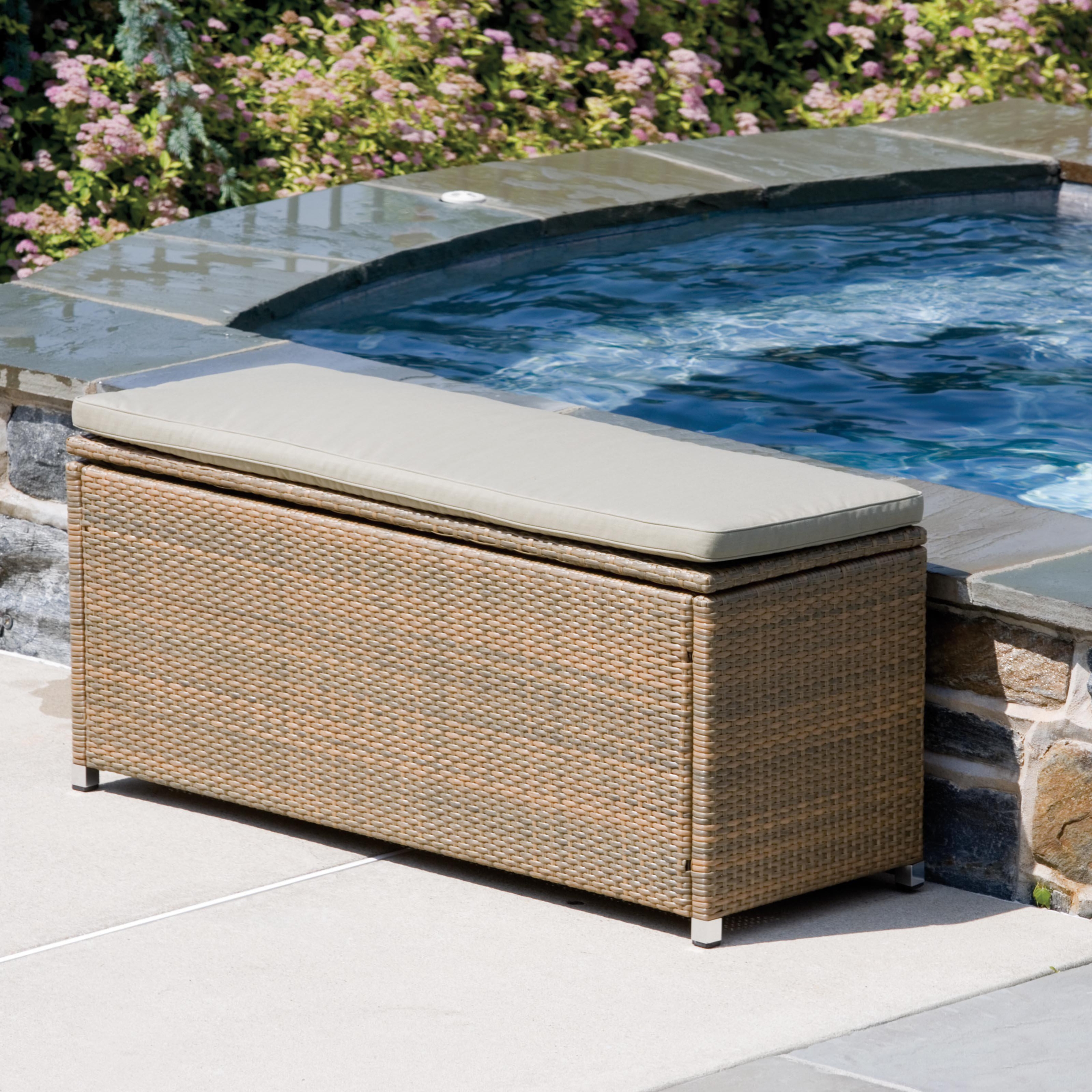 What a wonderful outdoors wicker bench with a built-in storage compartment. Perfect for a backyard or a patio, bound to look great beside a pool, and the handy storage allows you to easily store towels and pool toys!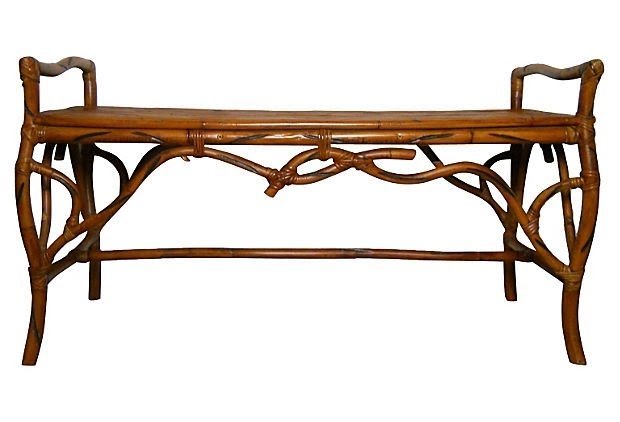 Rattan Bench on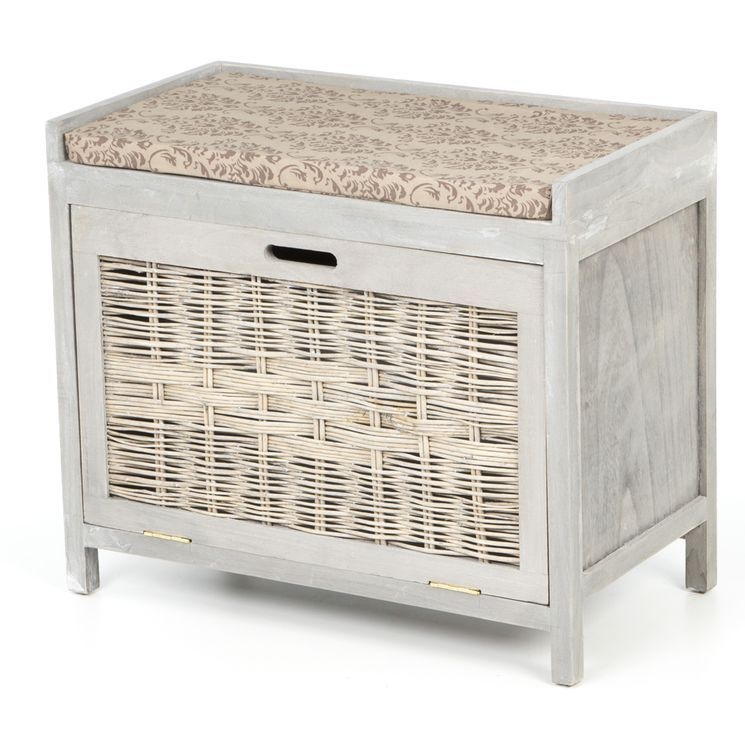 Paoli Rattan Shoe Storage Bench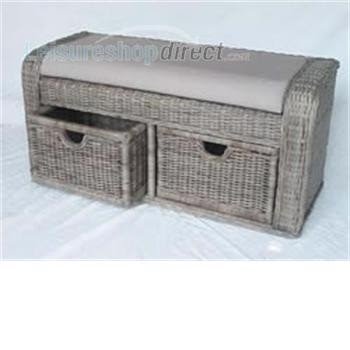 rattan storage bench rattan storage bench price discontinued yet to be ...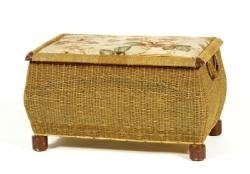 Boasting of antique accents and nice curvature, this storage bench is perfect for vintage interiors. It's beautifully woven of durable rattan, with 2 matching handles, walnut-finished wood feet, a lift-up lid with floral upholstered seat, and a capacious storage compartment.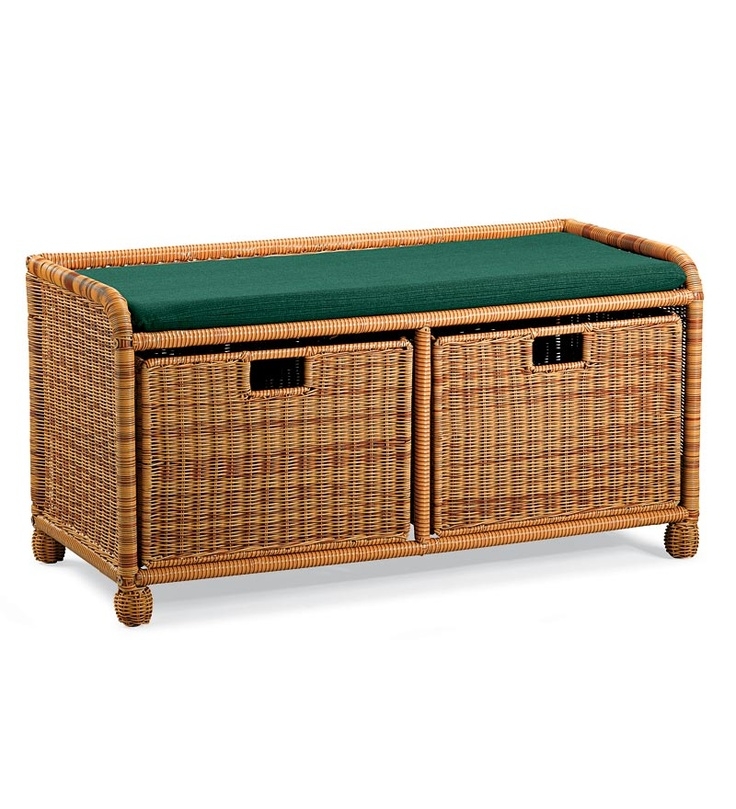 Resin wicker furniture is probably not the easiest one to clean, but it's resistant to most challenges the outdoor environment serves. Therefore I'd find this wicker storage bench with two bins as pretty practical at my patio.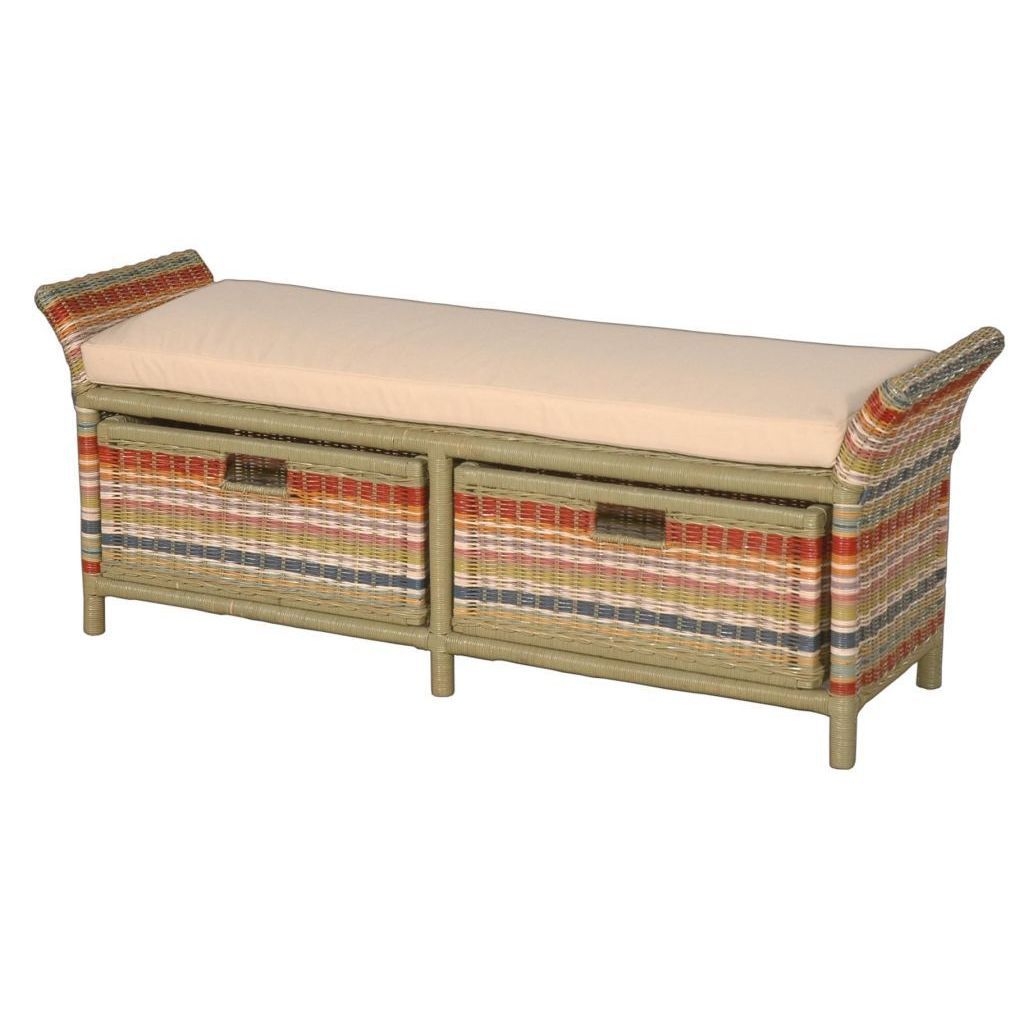 Showcasing 2 removable bins and a cream cushion, this hand-woven rattan bench lends a touch of timeless elegance to your entryway or master suite.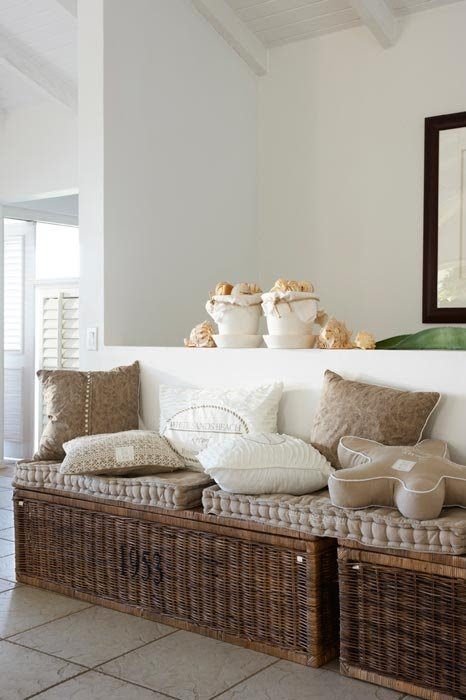 I would love a bench with wicker storage bins underneath. --Rivièra Maison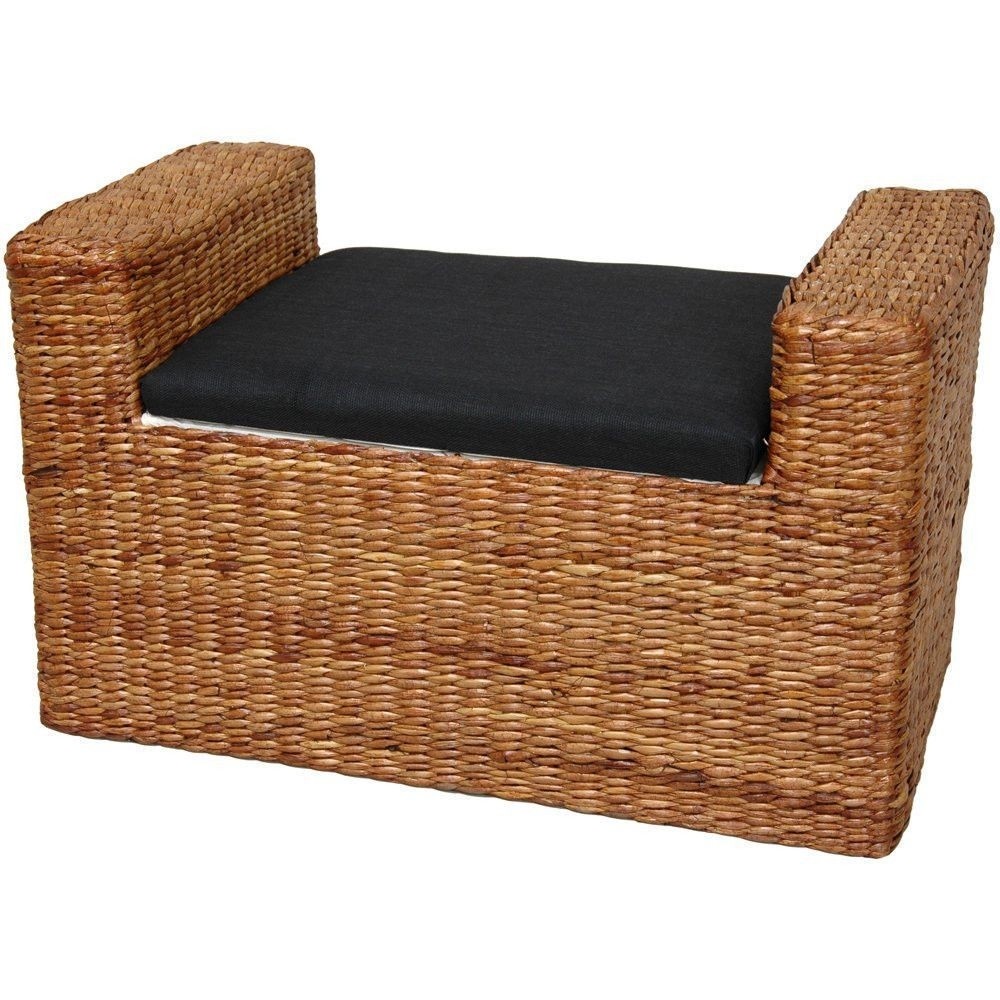 This 26-inch storage bench in a dark brown finish includes a kiln dried wood frame, and a gorgeously woven rush grass seat. The bench also holds a foam seat cushion that lies on a white fabric lining.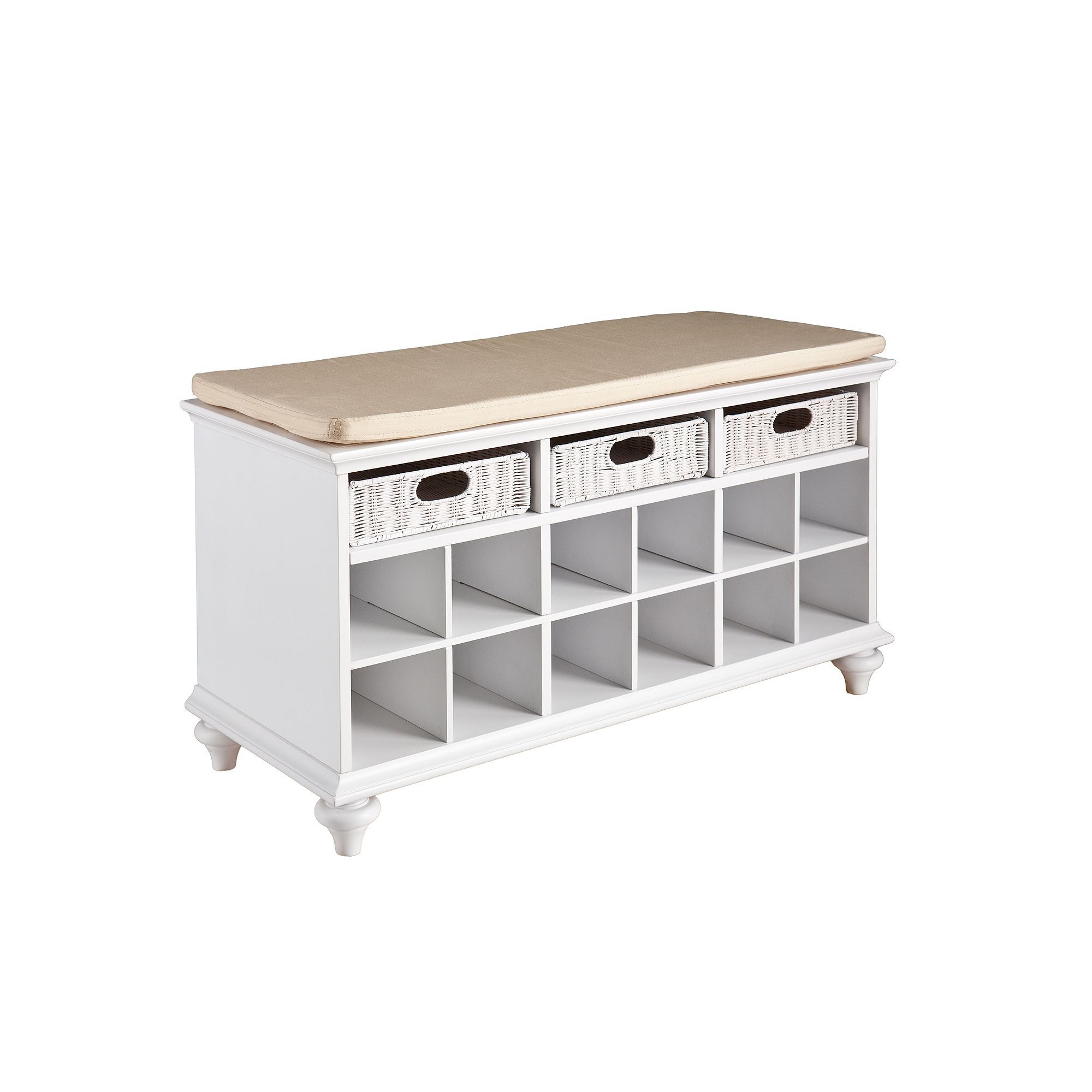 This shoe bench is a great multi-purpose item for efficiency apartments or other small spaces. In addition to shoe storage, also has rattan drawers for storing other items and can function as extra seating if needed.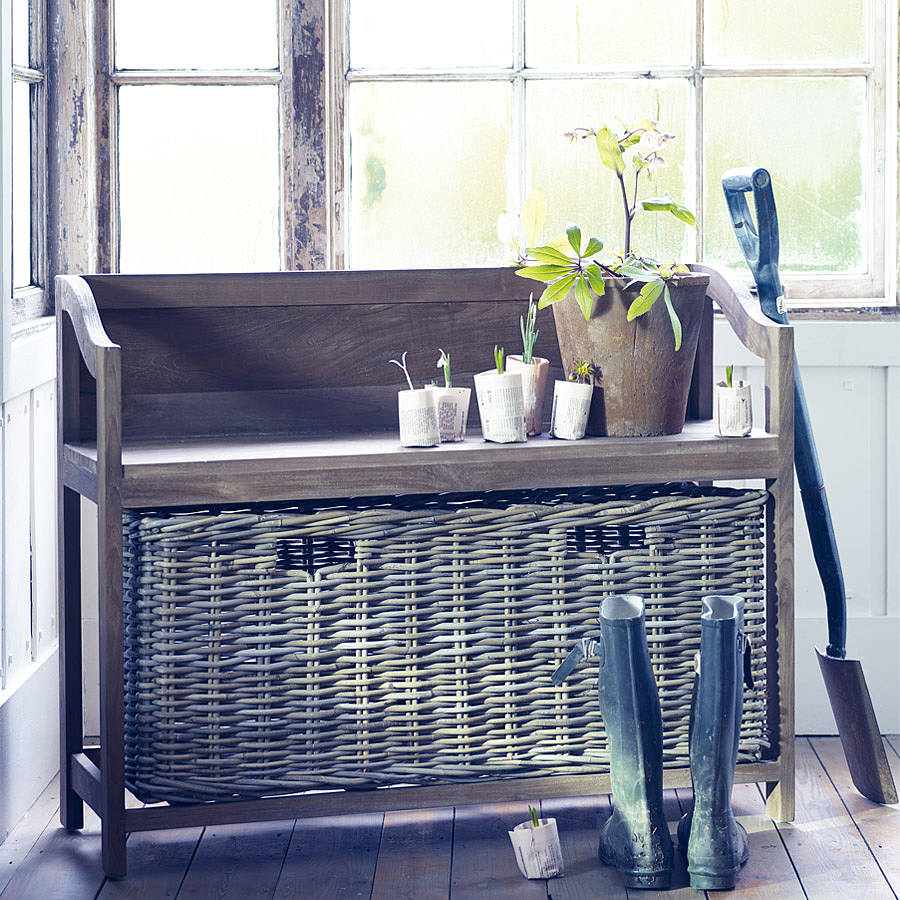 Henley Basket Storage Bench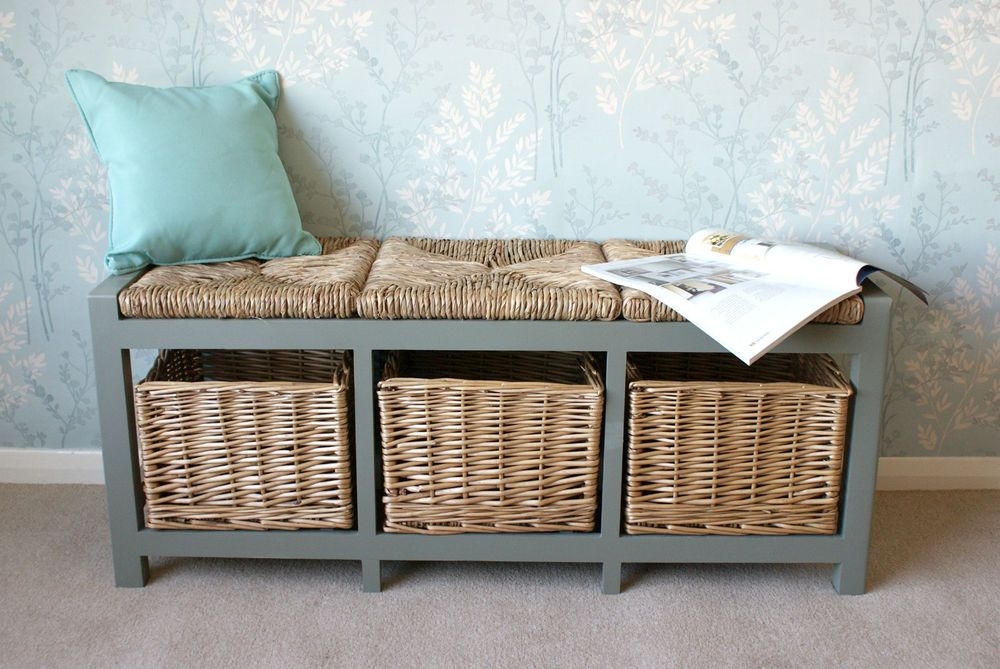 3 Seater Storage Bench Wicker Rattan Basket Unit Drawers Cabinet Farmhouse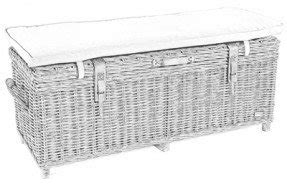 Rattan Storage Bench - Rattan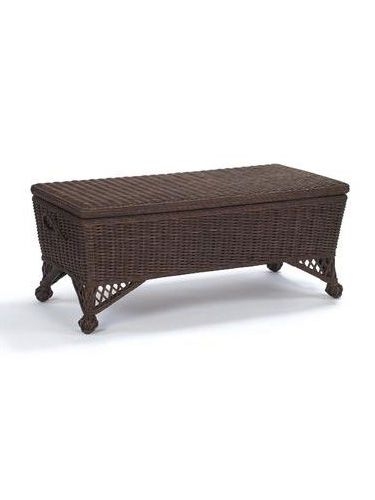 Multifunctional wicker storage bench.The most important are its solid wicker weaves in dark espresso. Exceptional quality-it will help to keep small items as well as help you to entertain your friends on an afternoon coffee.Each piece is hand-woven in rattan.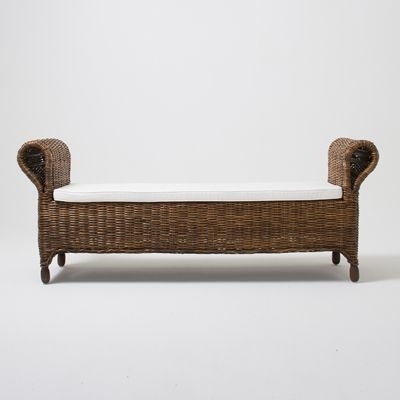 Rattan Bench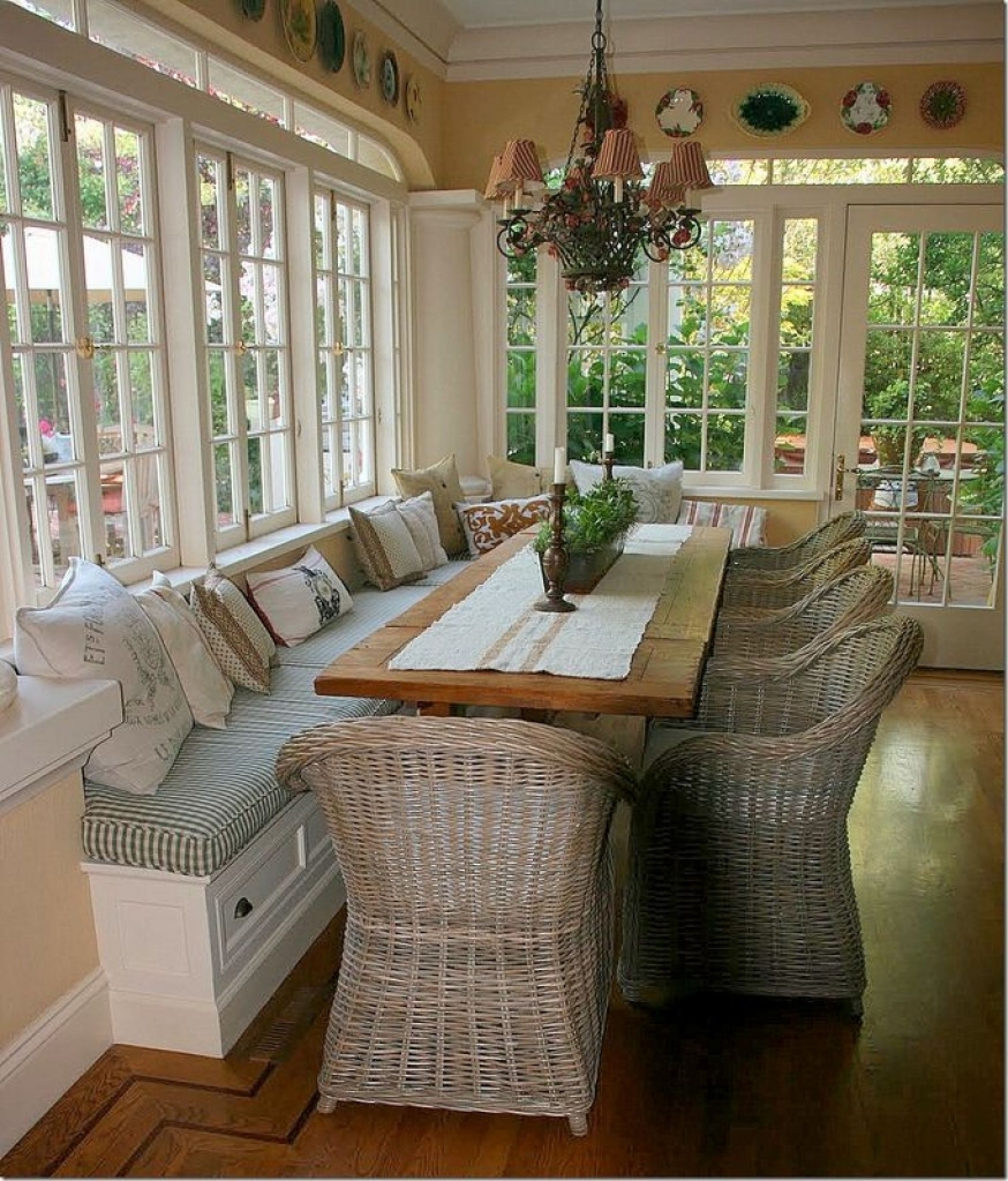 Bench seating in front of my kitchen windows. Could have a wooden bench that slides under table on other side. That would give more walk space between island and table.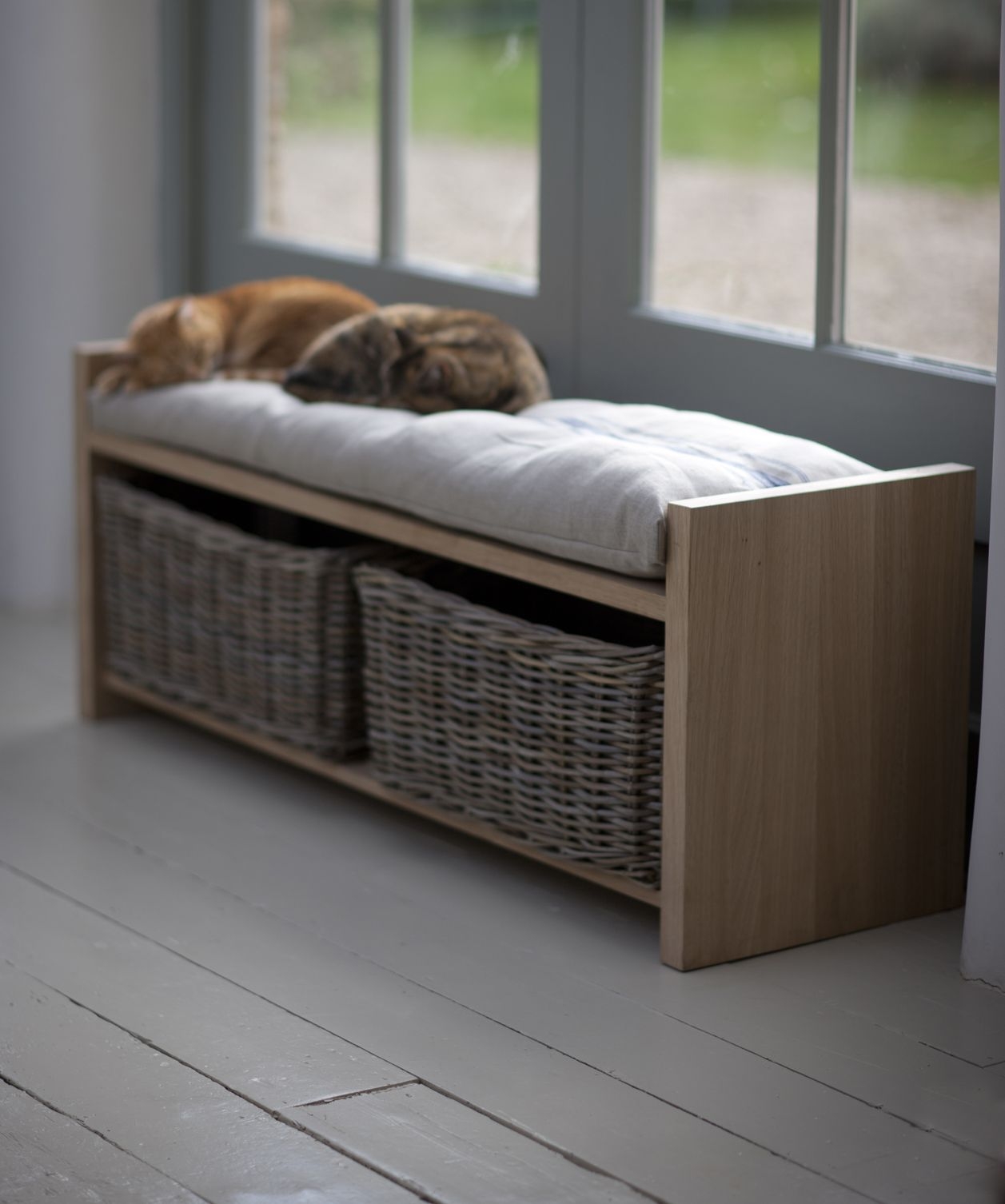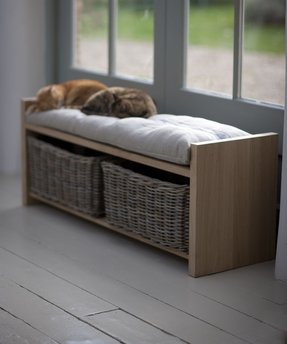 Combine functionalities and choose the storage bench with two large rattan baskets. It is a great addition to entryway, bedroom, dinette and more. It features the oak finish and a fiber seat pad.
A gorgeous addition for entryways, foyers, and hallways. The storage bench oozes with grace and pure aesthetic, made of neatly-woven rattan. It comes with 2 matching storage baskets with cutout handles, and an off-white seat cushion.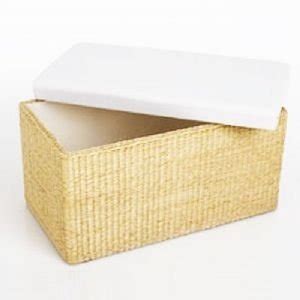 Light Rattan Basket Storage Bench - Cushion Lid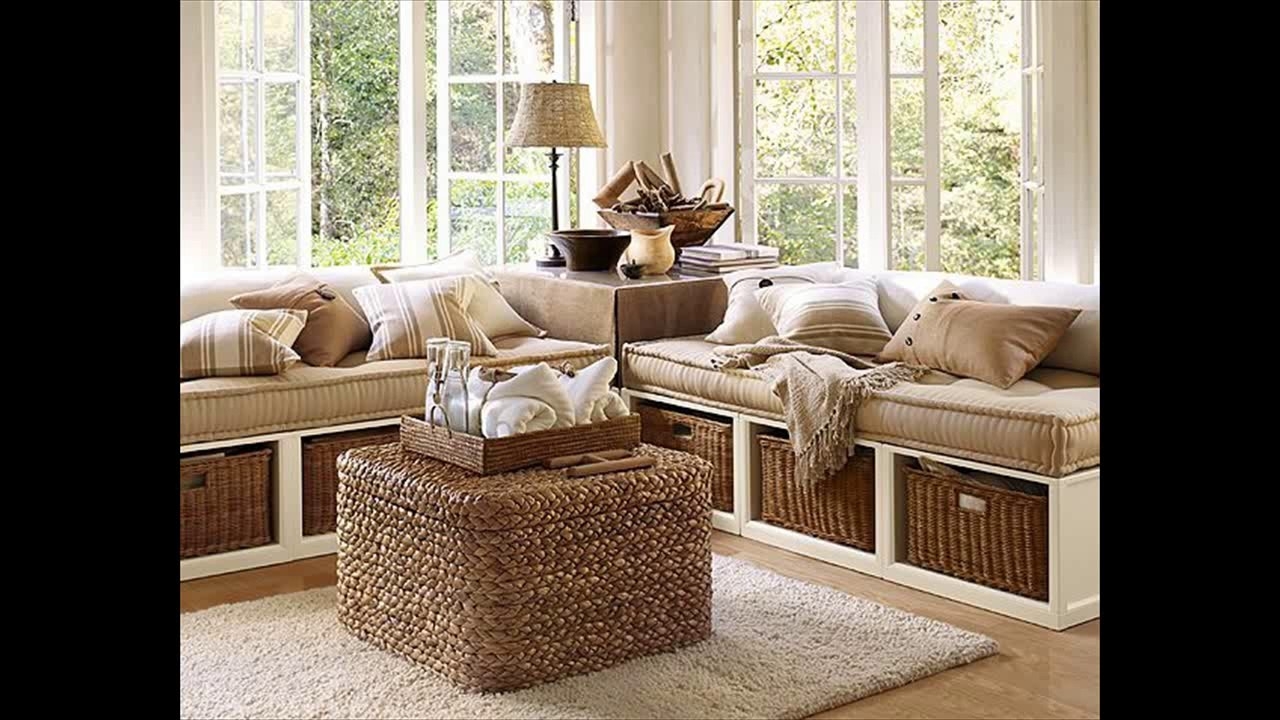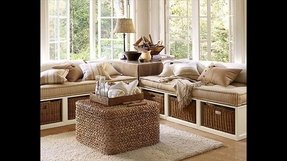 Home-Dzine - How to make a daybed or corner sofa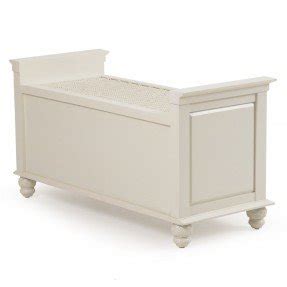 ... Shop By Collection Coastal Cottage Coastal Cottage Storage Bench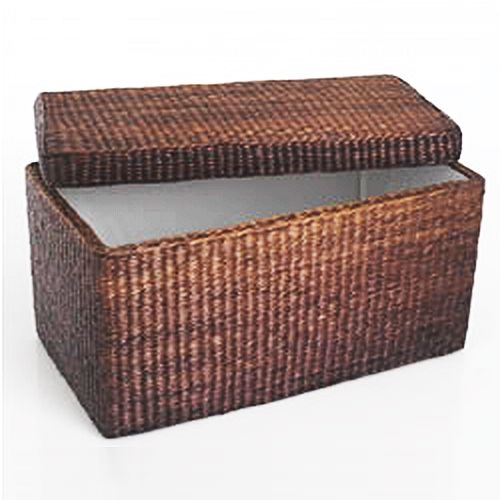 Rattan Basket Storage Bench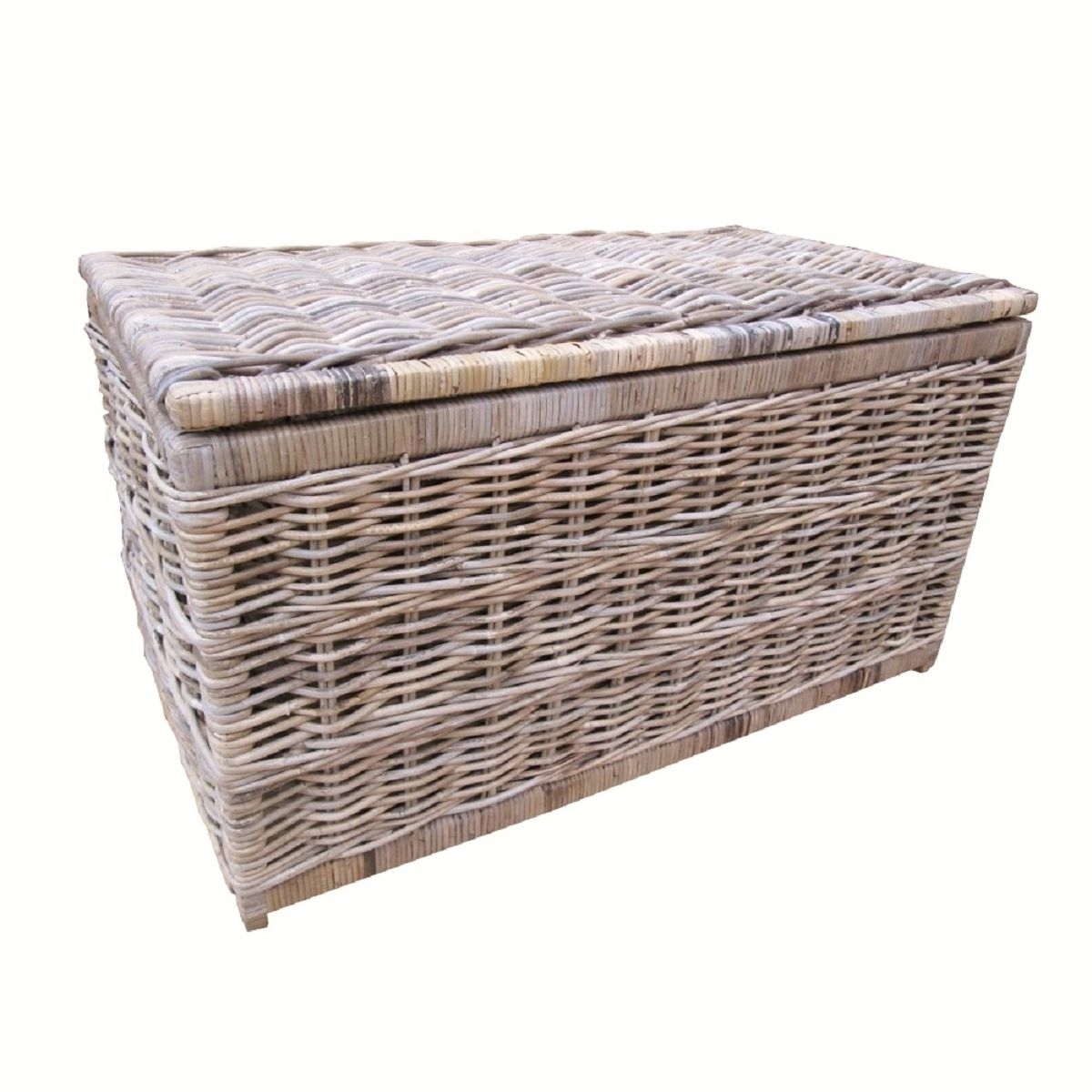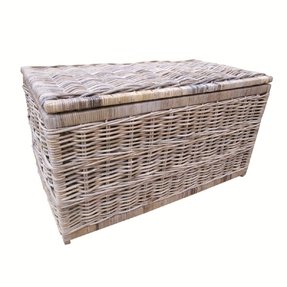 Grey & Buff Rattan Storage Trunk | Chest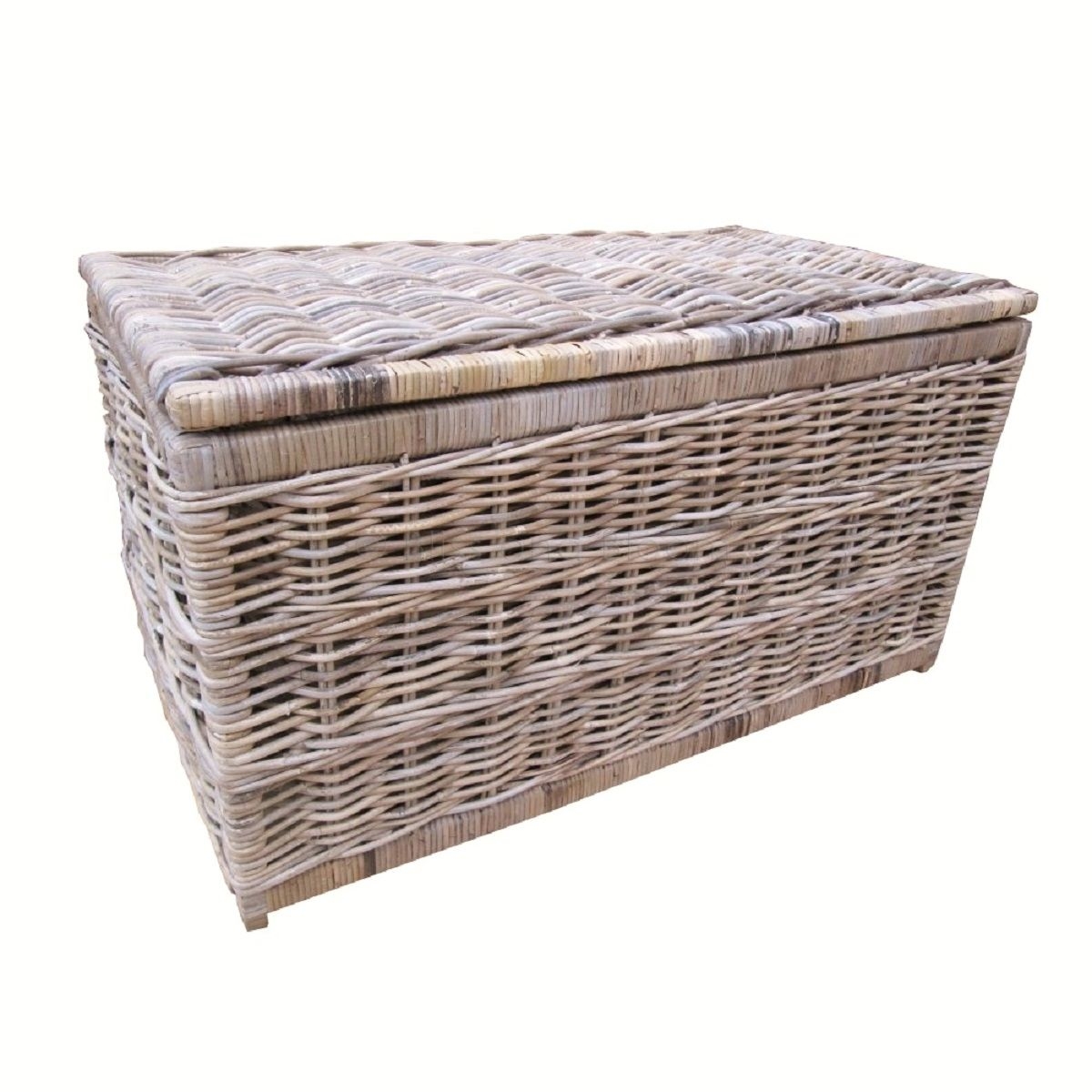 Rustic rattan dining table package from Curiosity Interiors with rustic pew bench, dining chairs and rattan storage bench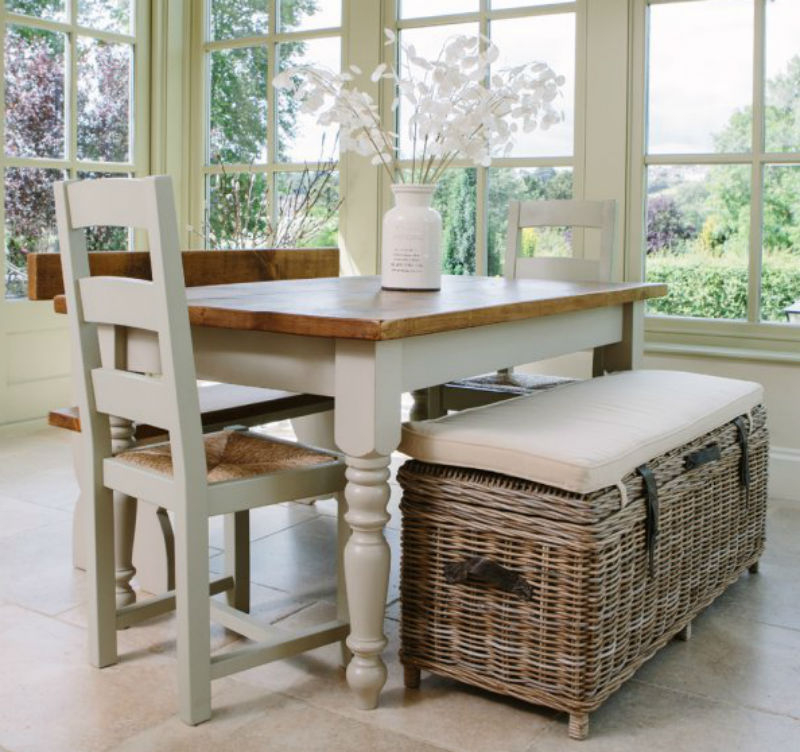 Chunky rustic dining package with painted dining table, pew bench & dining chairs, with rattan storage bench.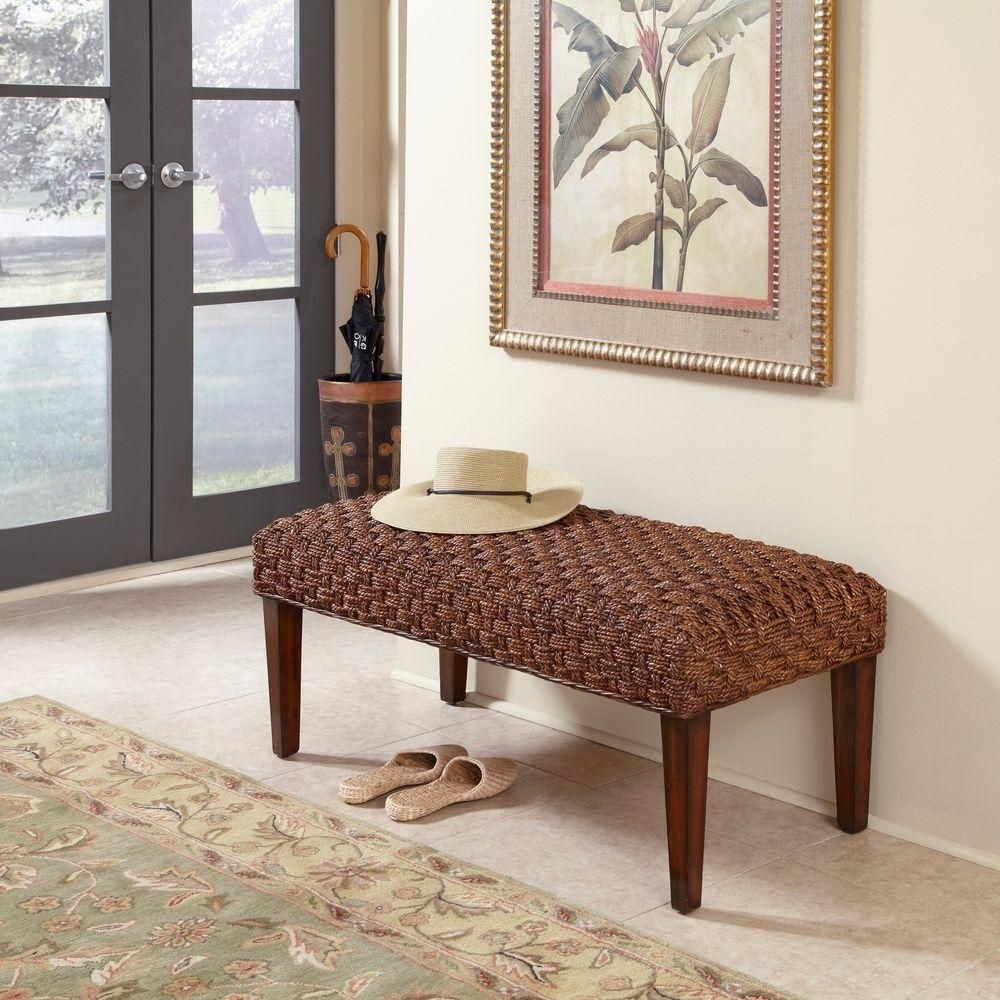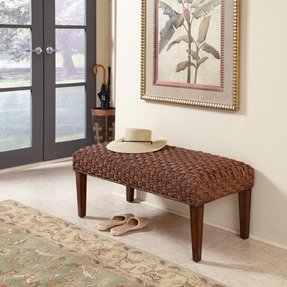 This natural bench is a perfect solution for your entryway. The bench has been made from 100% sustainable natural materials and looks great thanks to the hand braided banana leaves. The furniture is very helpful for putting the shoes on or whenever additional place to sit is needed.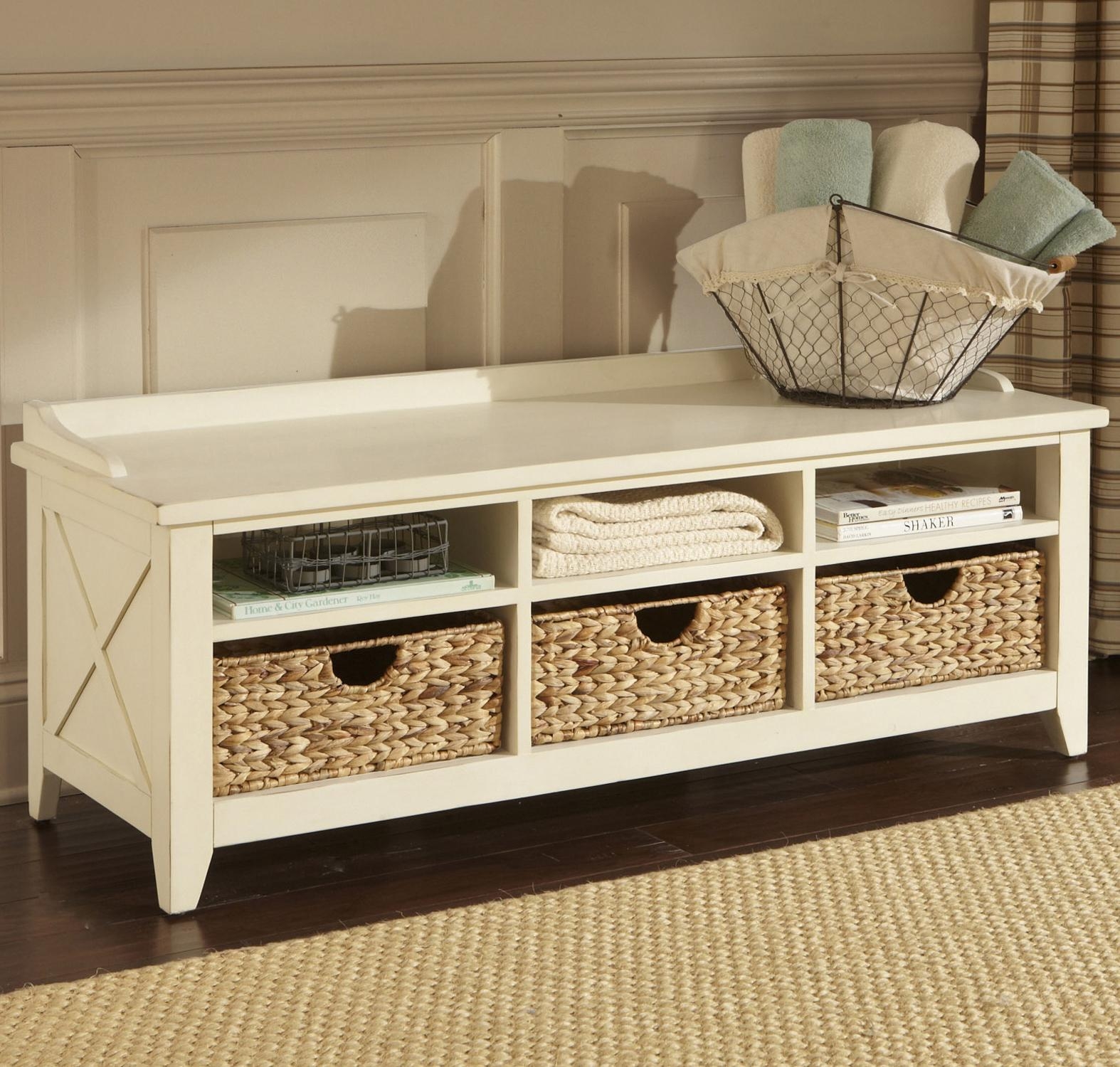 Easy to Build Storage Bench | Entry Way Benches With Nice Rattan Storage Baskets And Charming White ...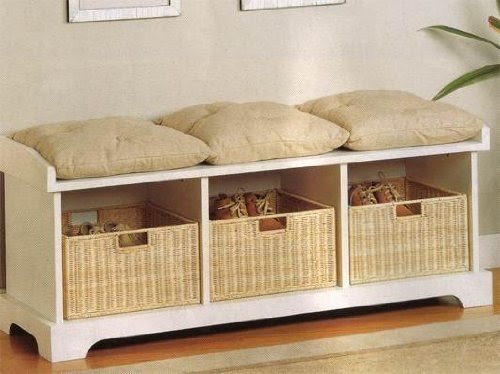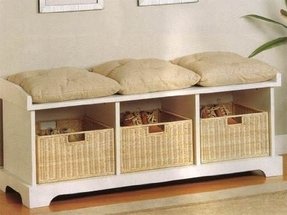 Practical and comfortable storage bench for indoor applications. This white wooden bench includes a top with three soft pillows and its lower part provides three storage compartments for wicker baskets.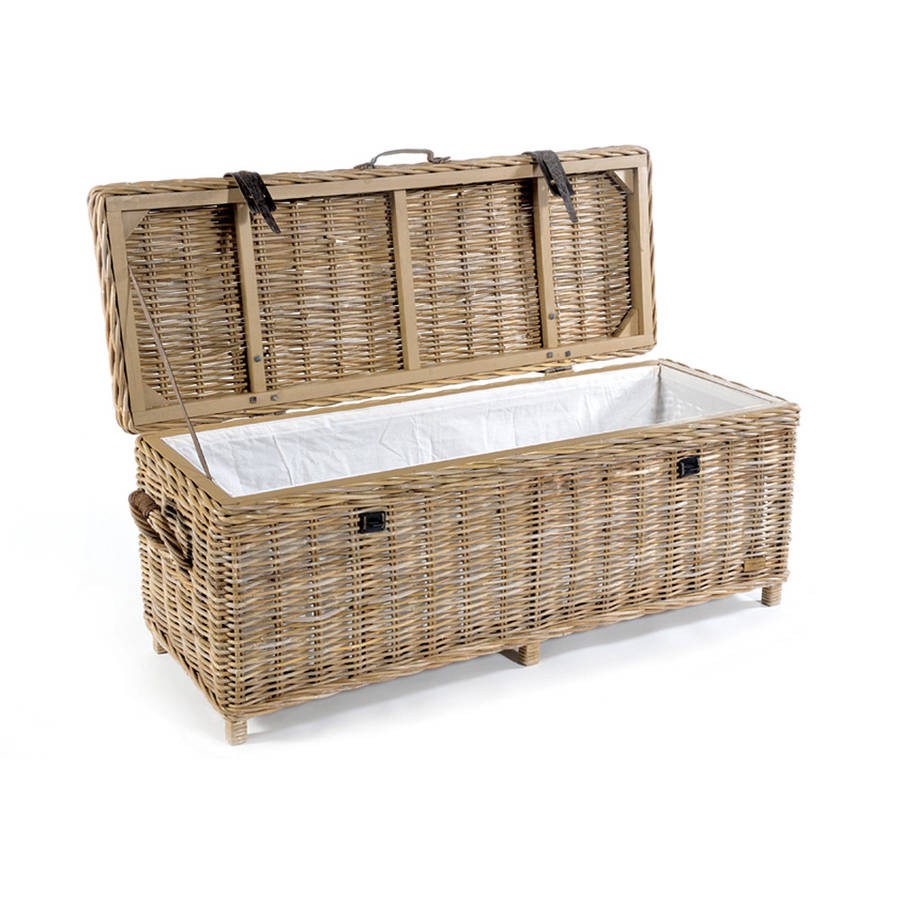 Washed Rattan Storage Bench By The Orchard Furniture ...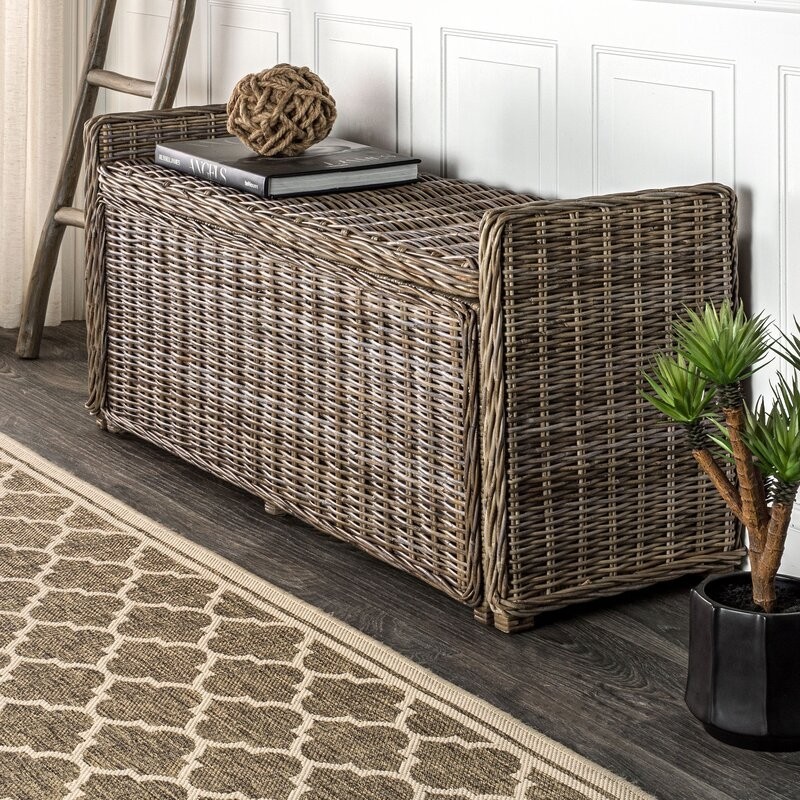 Bay Isle Home Searcy 47.50" Wicker Trunk Storage Bench ...