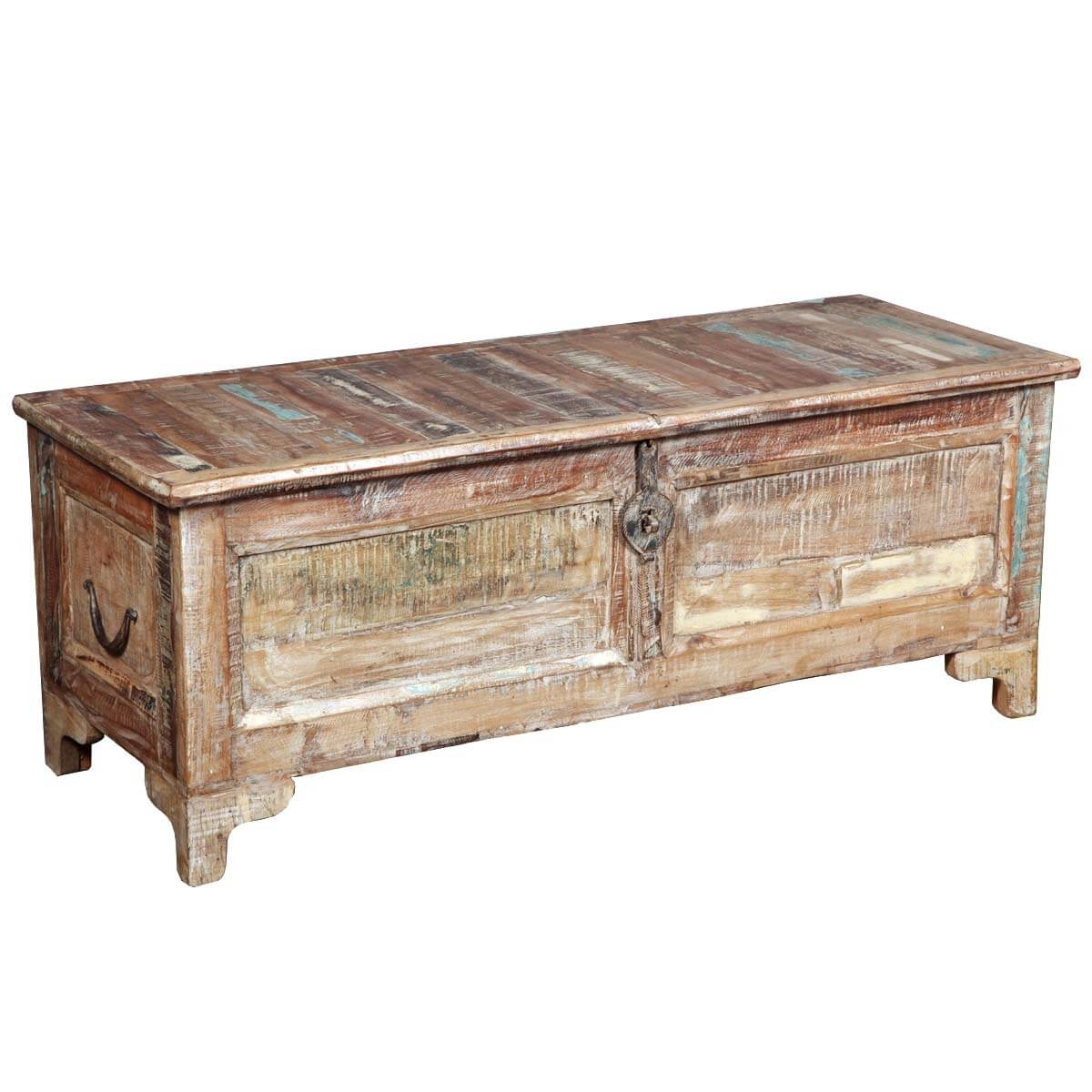 Rustic Oversized Reclaimed Wood Storage Coffee Table Chest Storage Box Trunk
This intriguing rustic piece of furnishing can serve just a ton of purposes. For example, it's basically a low-sitting table. And it conceals storage space inside. Like, for blankets. And it's decorative by itself. Cool!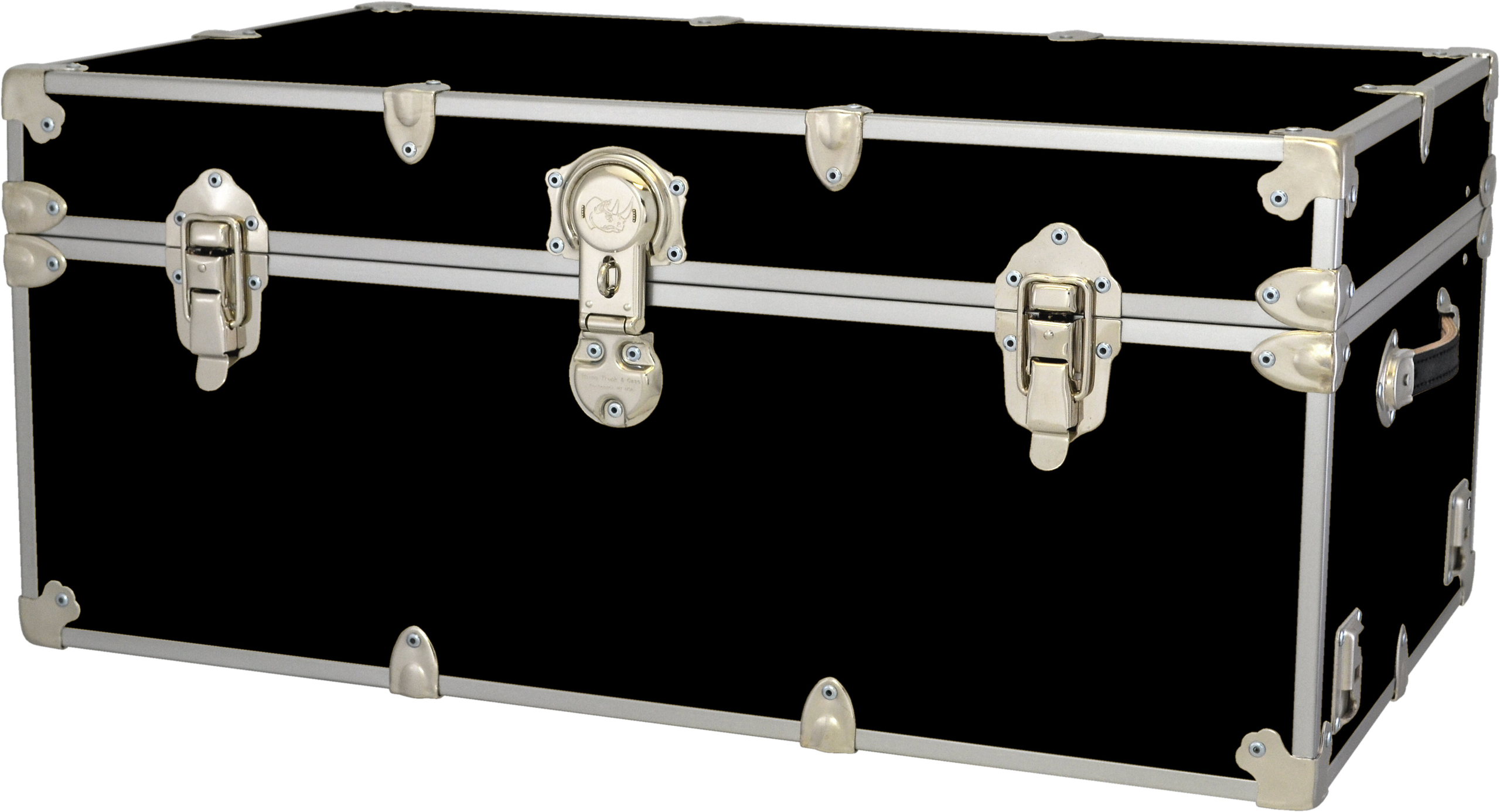 Rhino Trunk And Case Extra Extra Large Armor Trunk
Large black and silver storage trunk by Rhino Trunk. Durability is ensured with steel and aluminum aircraft rivets incorporated into strong hand-crafted construction. The lid is secured on nickel plated steel hinges.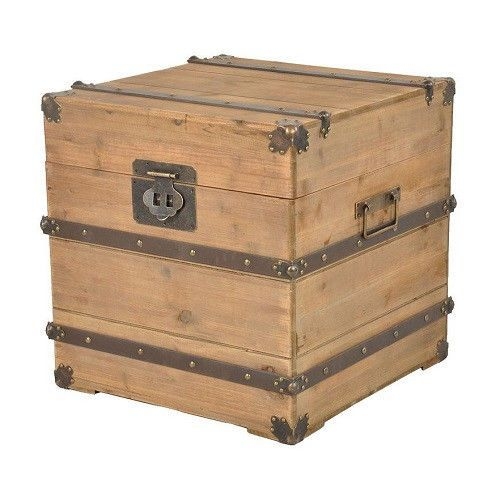 Vintage trunk storage coffee table end
Wonderful vintage item for your home. A case that once was full of treasures. Black storage trunk a little bit shabby. It contains a metal hardware with beautiful details. Built of dark panels, lockable with a stylized padlock.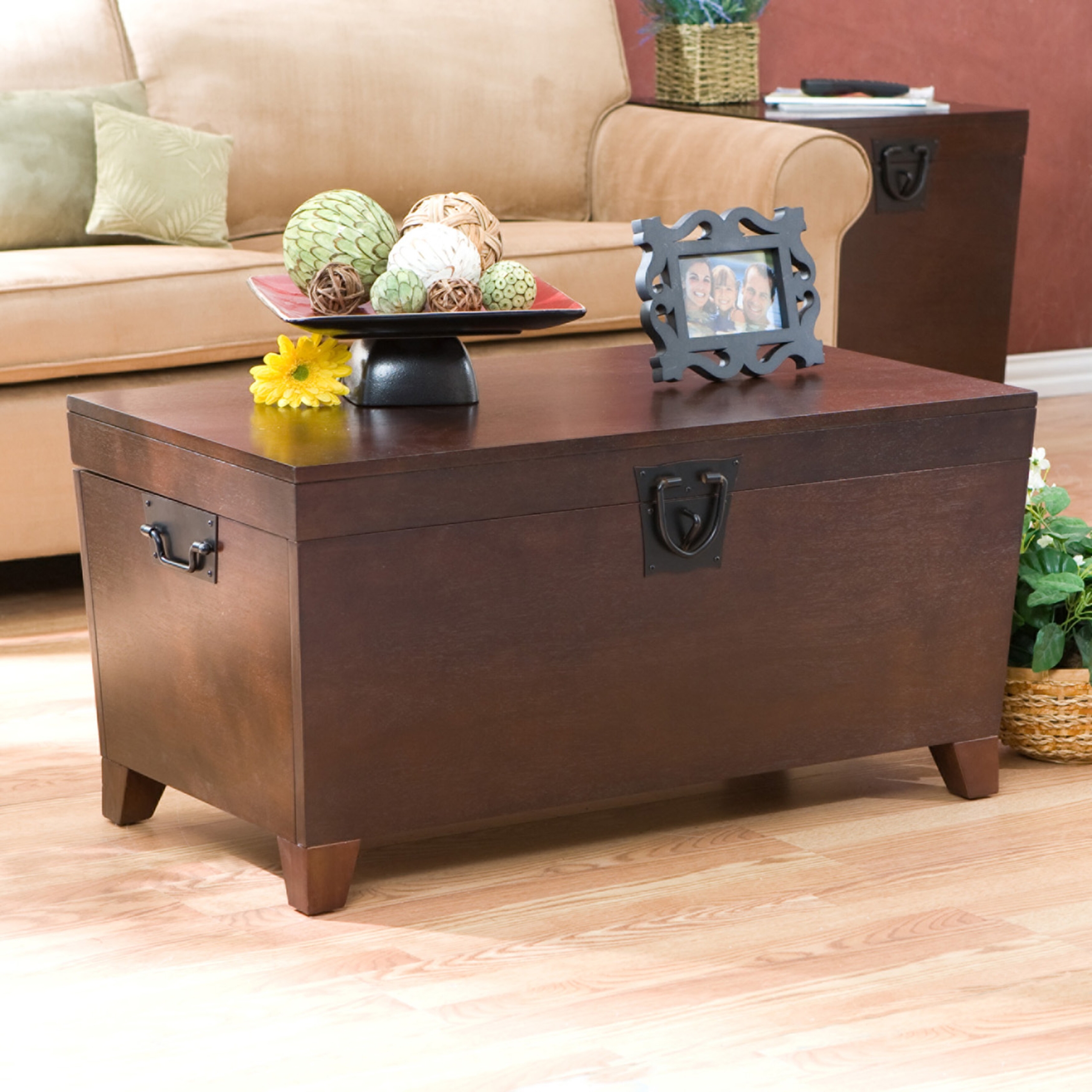 Pyramid espresso trunk cocktail table
It is a table that brings a little touch of an Asian design into the house. This cocktail table features an opened top and a quite large storage space. It is made of pine veneer and MDF so the solidity meets very strict requirements.
Colton woven baskets trunks
These elements are space-saving products that provide not only a storage space, but they also look very stylish and are able to decorate houses. These chests are handwoven of rattan that has got a natural look.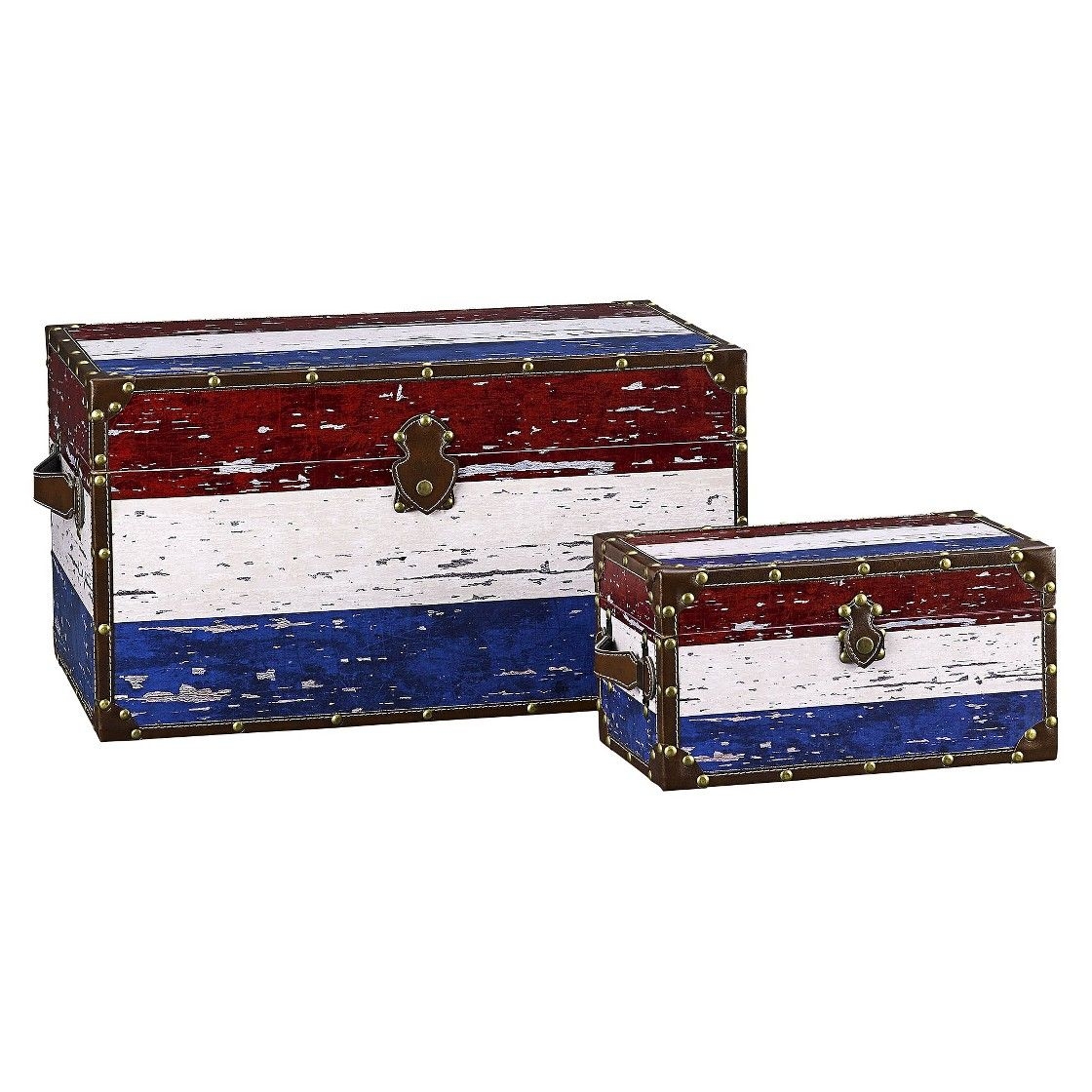 2 Piece Red, White & Blue Stripes Design Trunk Set (Large & Small)
It is a set that includes two trunks with large and small size. They have got red, white and blue stripes design and solid wood construction. They are perfect for teens room, kids room and your hall.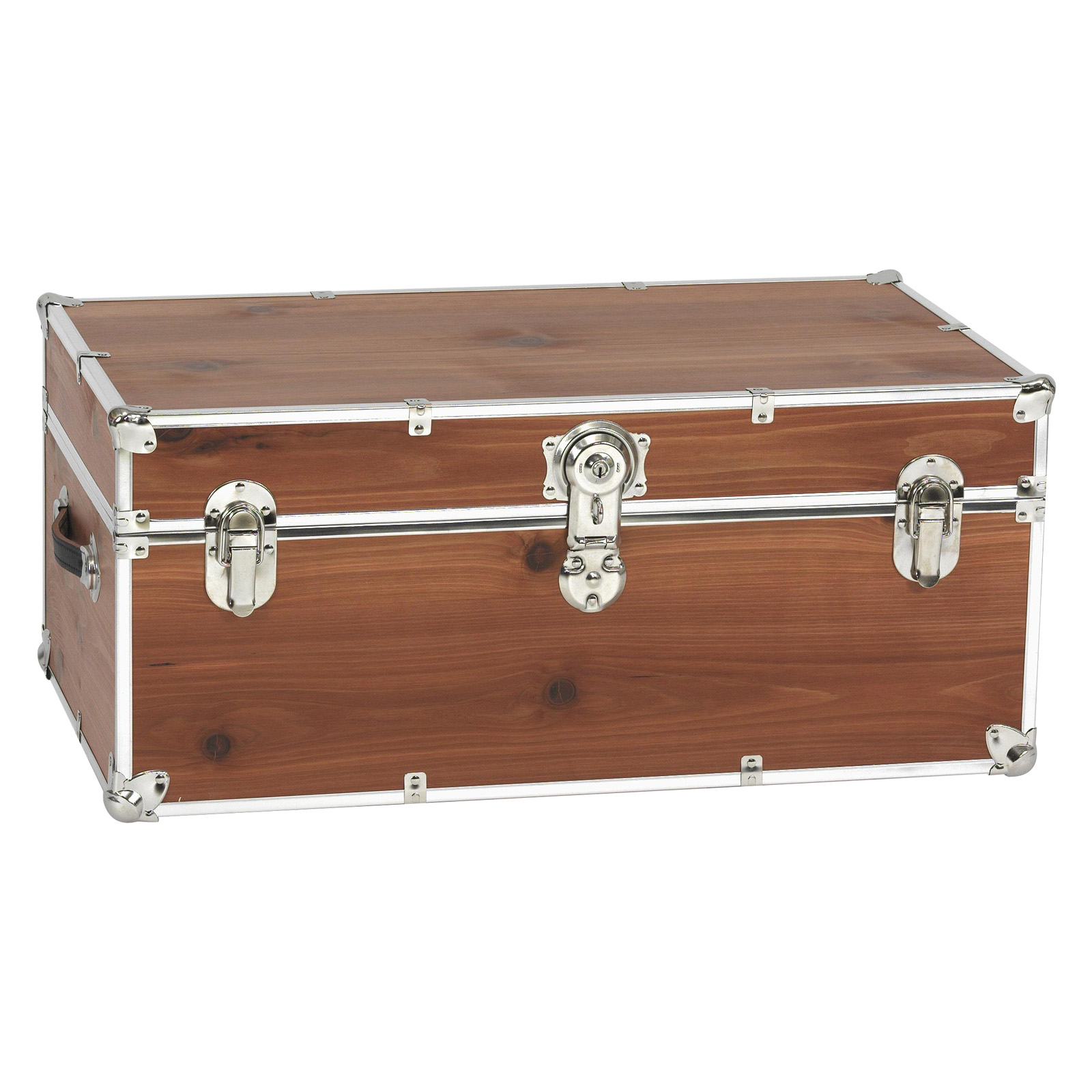 Large Finished Cedar Storage Trunk
This Large Storage Trunk is crafted from manufactured wood, offering an eco-friendly design, resistant to water and weather. Includes a strong lid with an unbreakable nickel lock, 400 pounds of weight capacity, and heavy duty nickel plated hardware.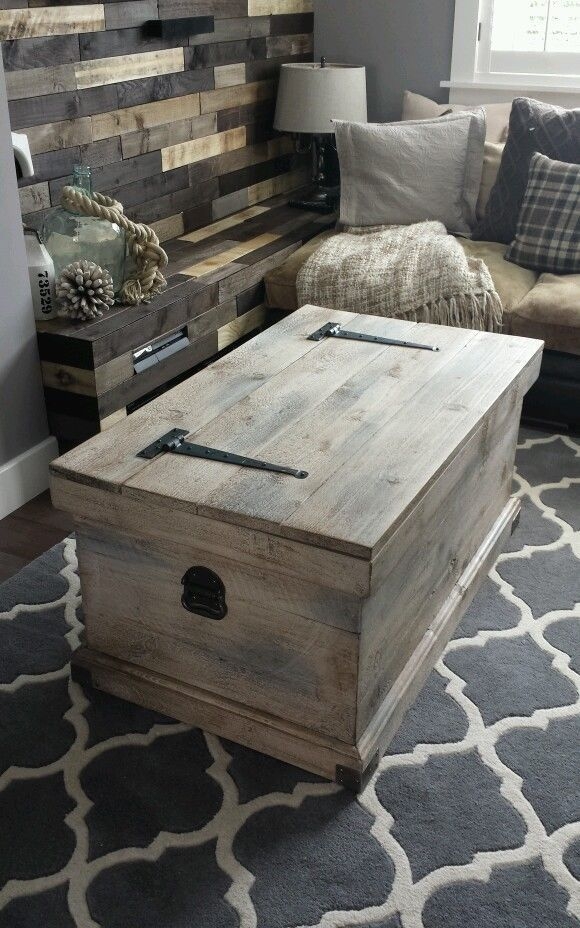 A storage trunk with an extra large shape. This handmade wooden element provides not only storage space, but it also plays the role of a coffee table thanks to its smooth top. Simple lines of this stylization match any decor.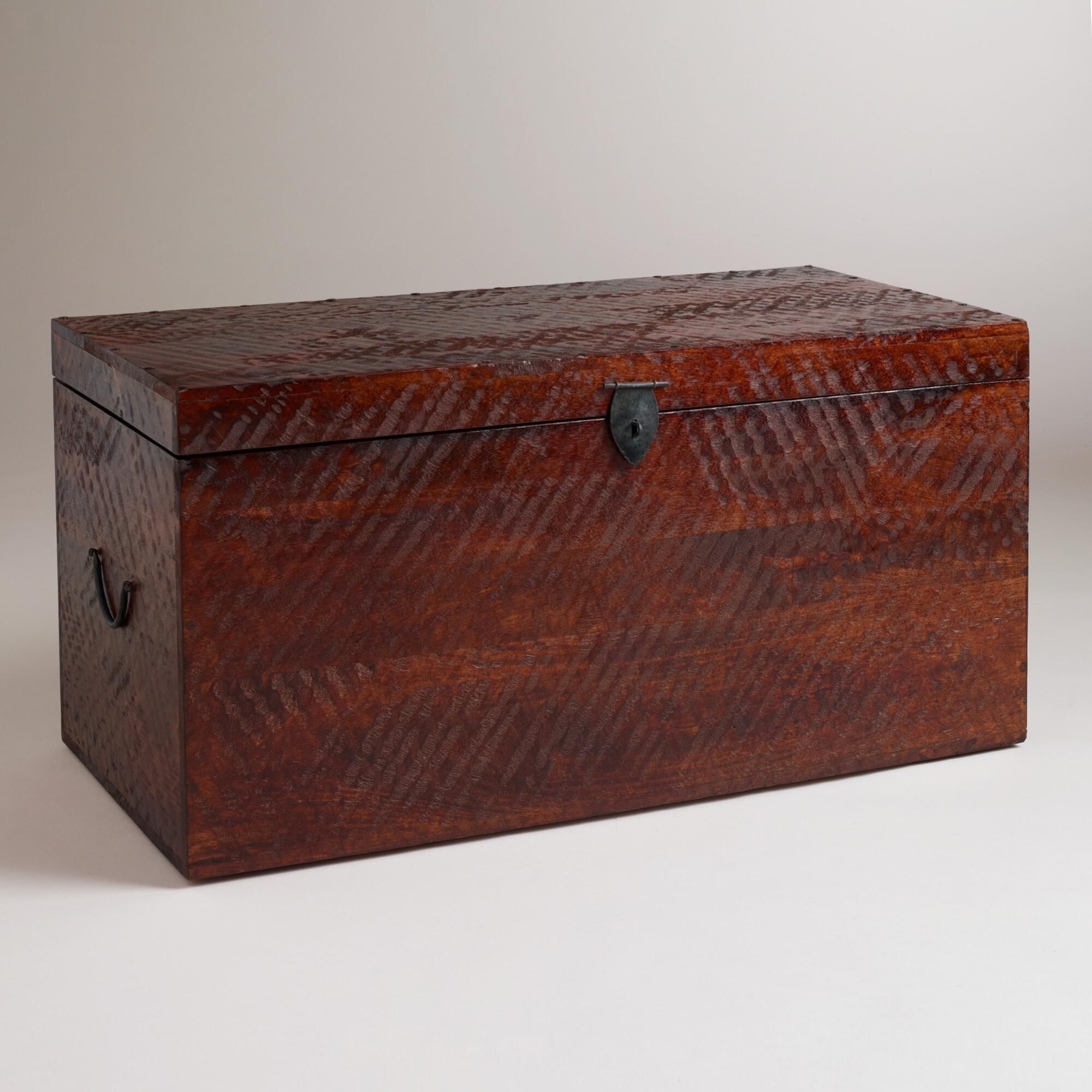 A beautiful rectangular vinod trunk that will not only let you store some of your belongings safely but will prove immensely functional and stylish for when you want your interior to shine with elegance and vintage appeal.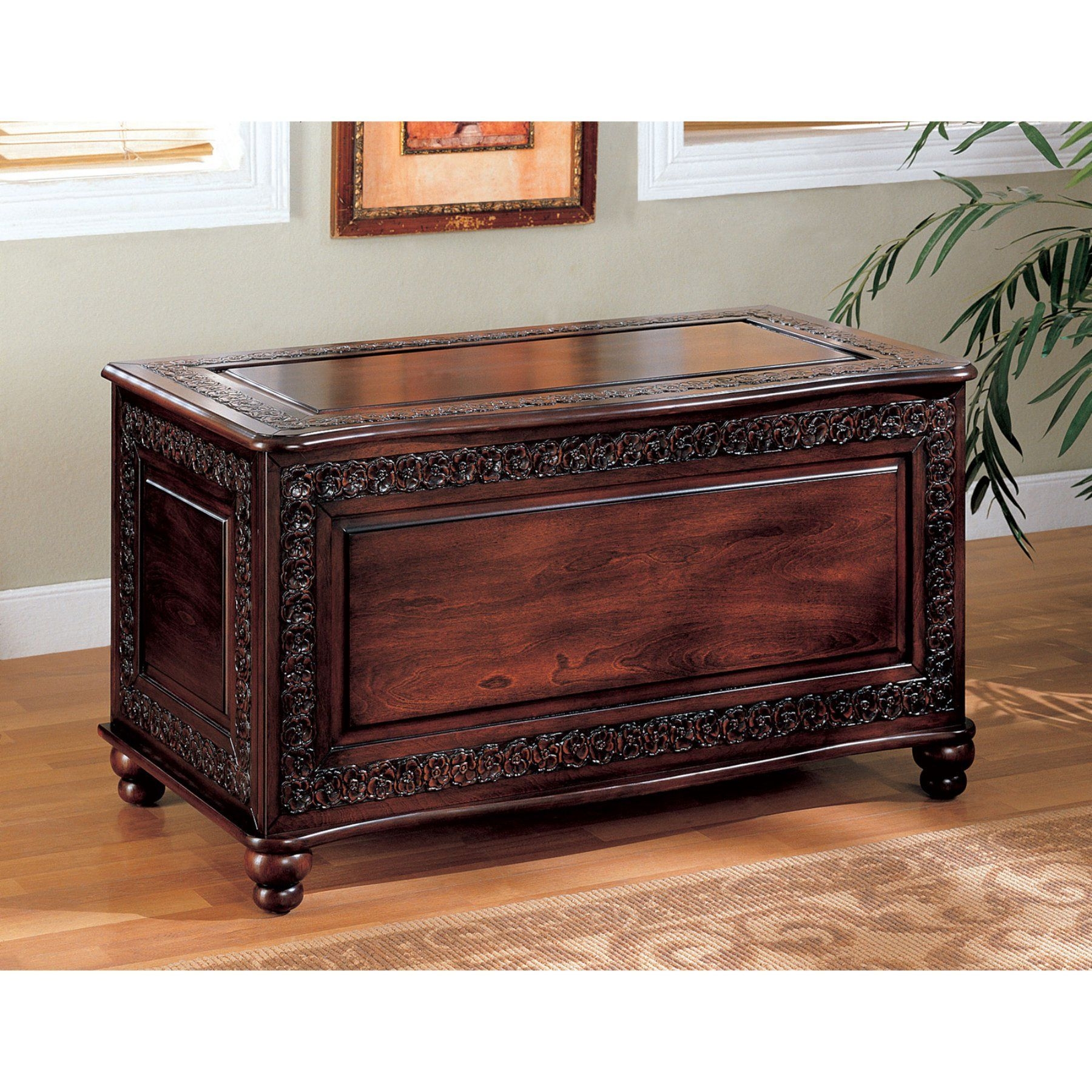 Magnificent Storage Cedar Chest with Deep Tobacco Finish suitable for bedrooms, living rooms, hallways, and guest rooms. Sturdy wooden construction, short carved legs, beautiful ornaments, and capacious storage.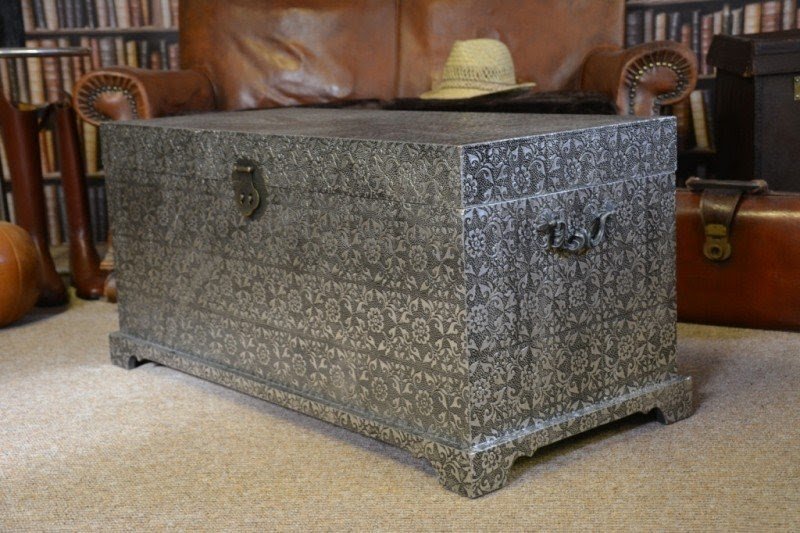 Adorned with a lovely floral pattern, this silver storage trunk will be an eye-catching accent in any decor. A classic vintage storage trunk, which offers an impressive space inside. Can be used as a coffee table as well.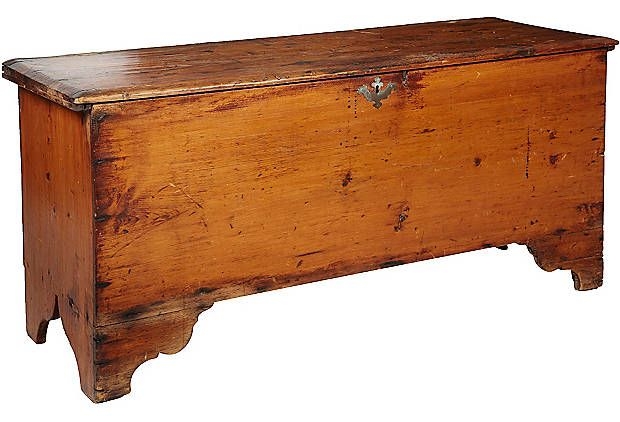 Interesting and vast storage trunk is an interesting design element for any impressive interior. The practical storage space in the form of a chest is also a bench or coffee table. The whole can be an interesting element of the living room or bedroom.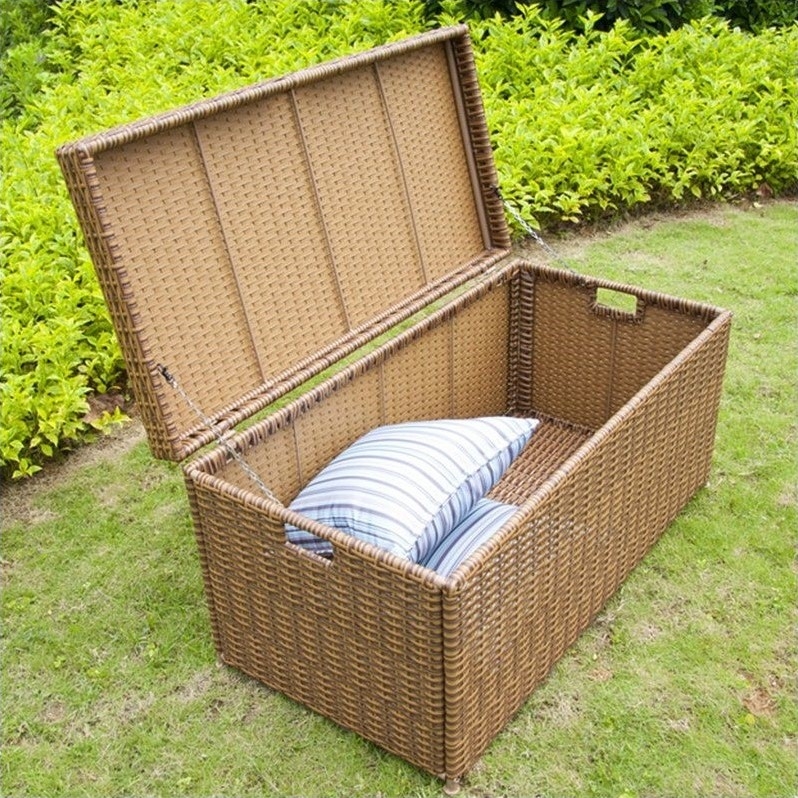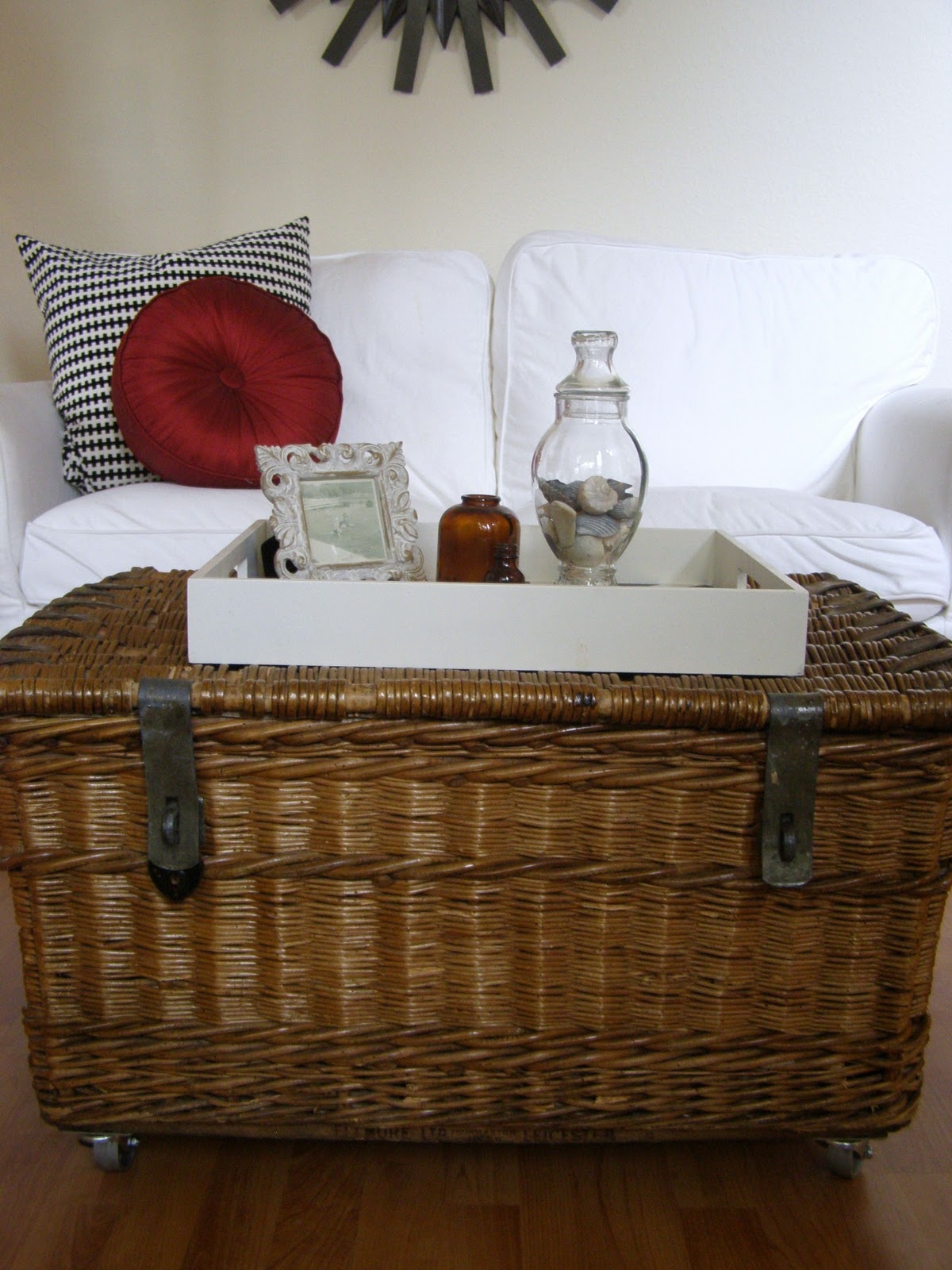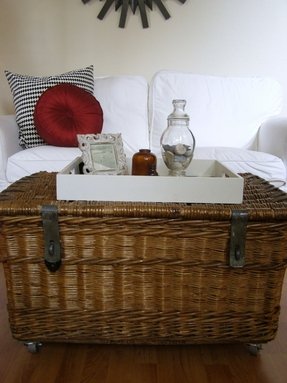 Simply genius! Wicker trunk on wheels! Mobile coffee table/storage for lazy locators. Cool thing, made fully from rattan wood and dark iron lockers. It has small wheels to make it easy to relocate it.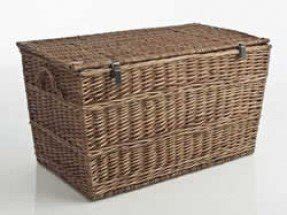 For the bedroom. HEART IT.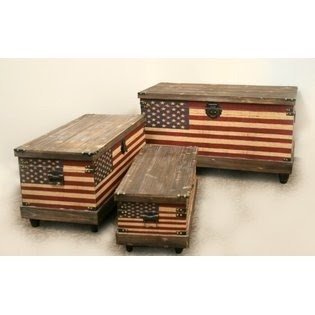 Really creative things! Woos american flag decor. These decorative large storage boxes made from cool thick wood can be used as storage space in your kiddos room or as cool decoration in living rooms and bedrooms.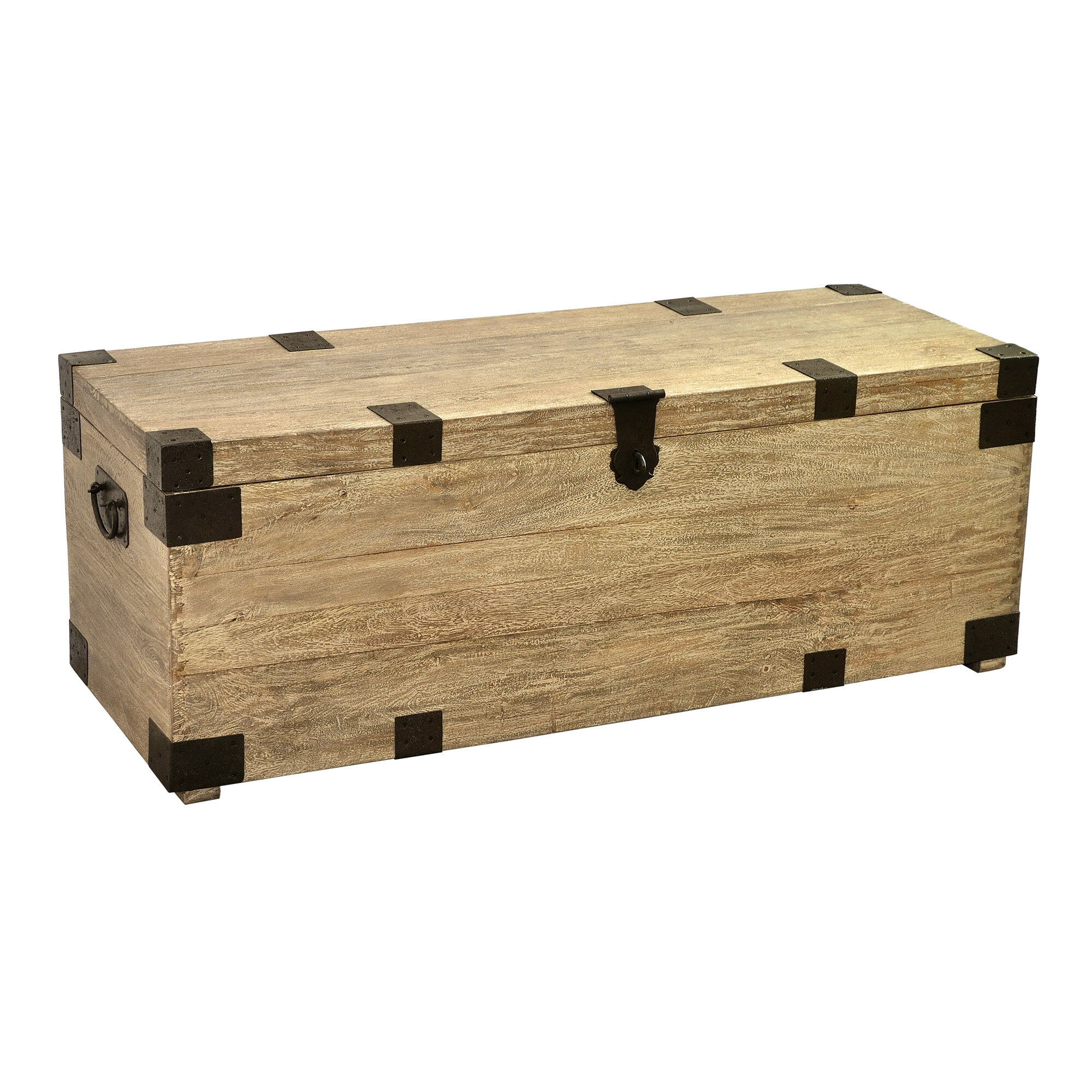 Lodge Large Trunk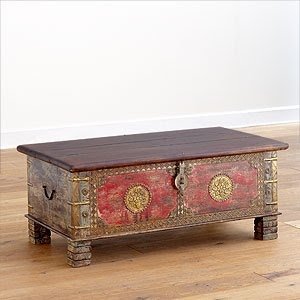 A magnificent storage trunk in an exotic style. It will be a wonderful decoration of your entry hall and the top is an extra seat. It features an antique, distressed finish with an ornamental front with red and golden accents.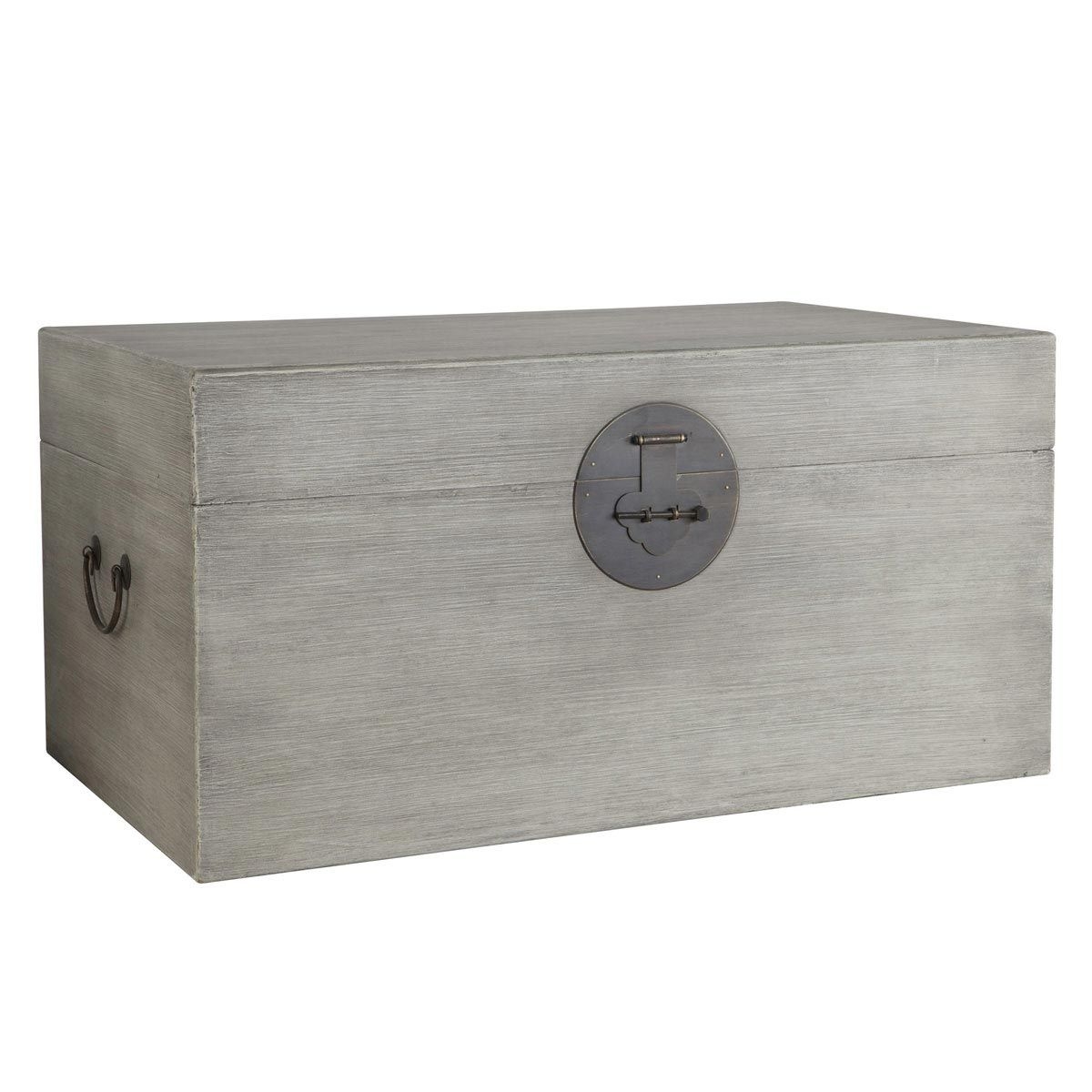 Chinese Wooden Storage Trunk, Large - Grey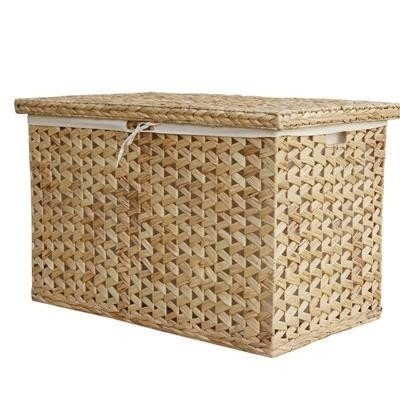 Large storage trunk made from eco-friendly rattan. Light, cosy colour makes it perfect for the spring break, so if you will be travelling by a car, such a storage trunk could be a great addition to your car's trunk!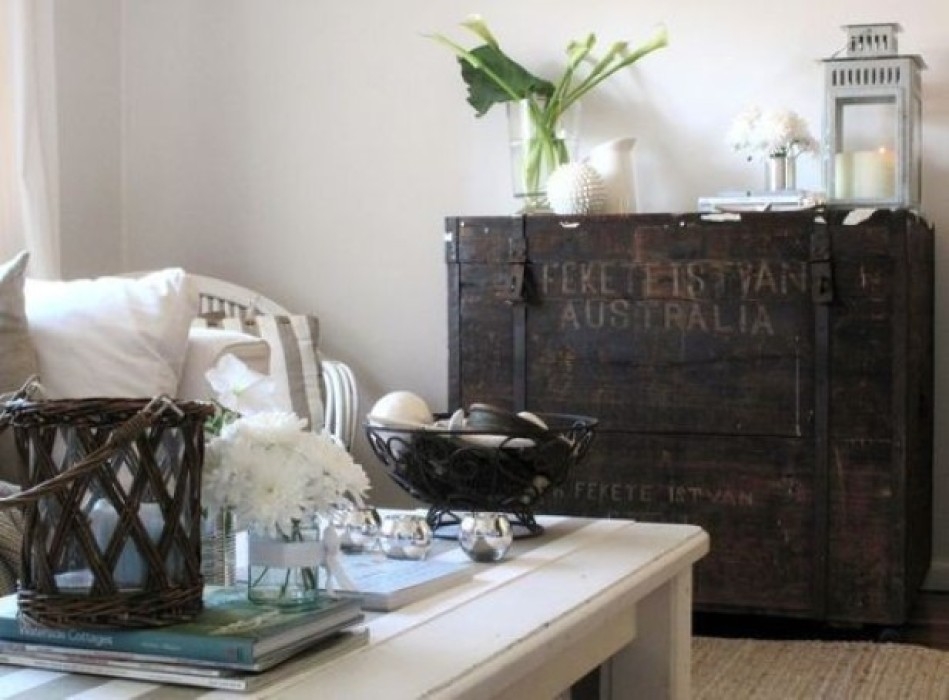 This trunk would be awesome as a media unit.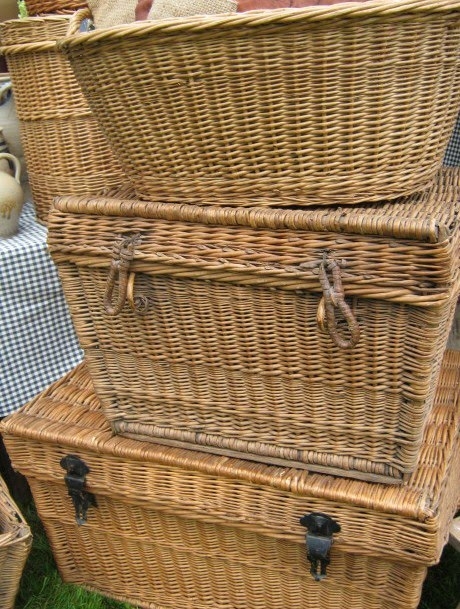 Flea Market Finds. Extra throws, jigsaw puzzles, seasonal party decor storage,etc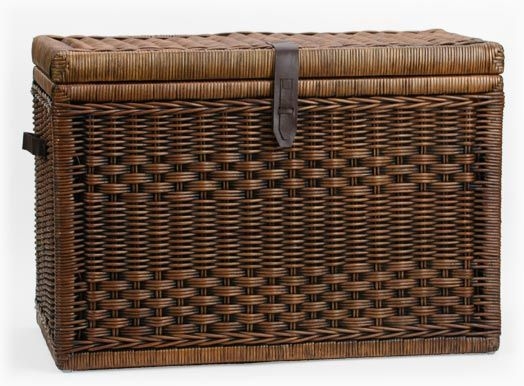 Capacious storage trung made of brown wicker. Thanks to its large size, it is really helpful to organize clothes and other personal belongings, as well as to hide away all the mess you want to get rid off.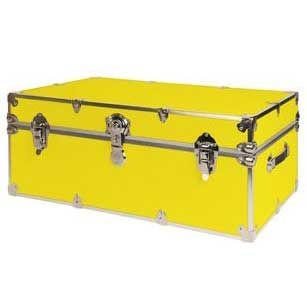 College Storage Trunk - Bright Yellow Extra Large - Rhino Armor Steel Trunk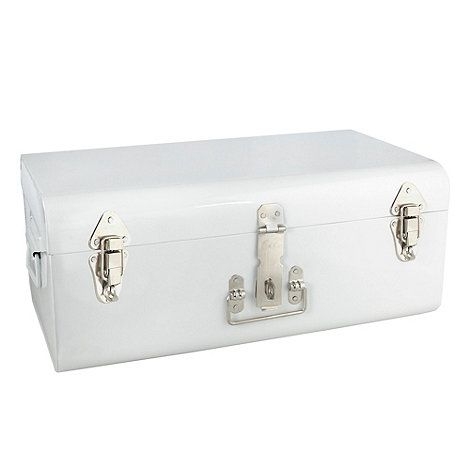 Rectangular storage trunk, all wrapped up in white rattan weave, not excluding the top. The lid hides a spacious storage compartment. The inside features gray fabric padding. For storing toys, laundry or whatever.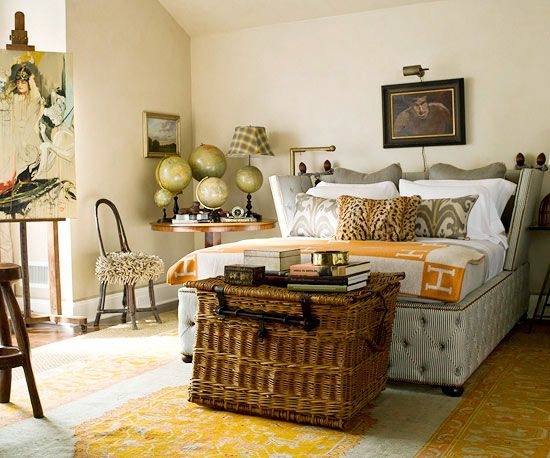 A gorgeous storage trunk for indoor use - capacious, functional, and beautifully woven of sturdy wicker. The whole basket is reinforced with metal hardware, and offers a lift-up lid for easy access to the storage compartment, and convenient handles for easy carrying.