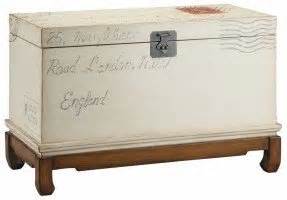 Market Village Postage Stamp Storage Trunk
Great chest in country style provides extra storage space. It has hand painted canceled stamp motif. Outstanding quality, solid construction and unique piece. It is perfect as a coffee table in small spaces. No assembly required.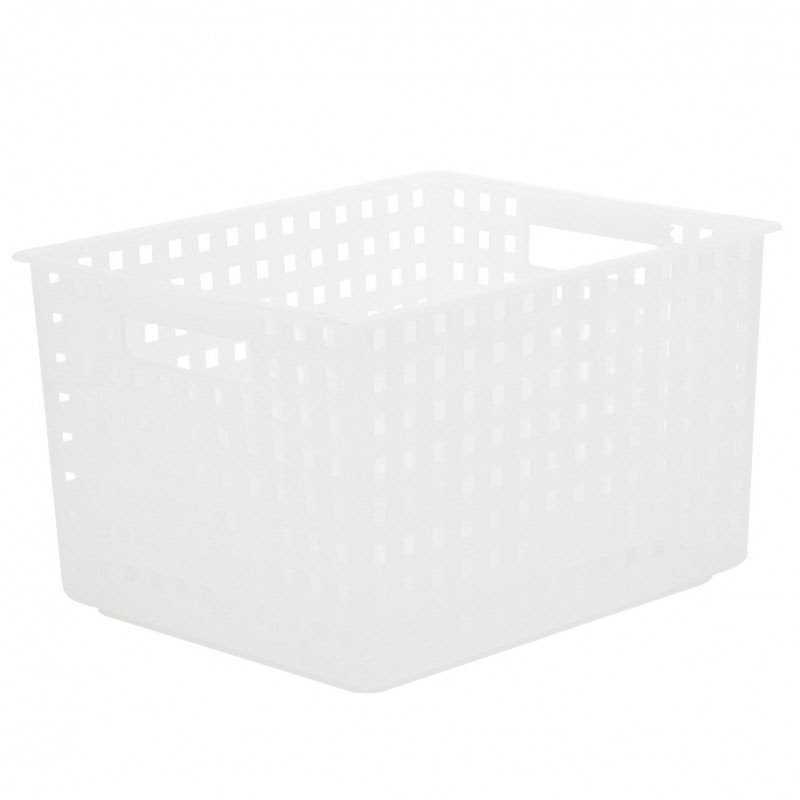 Spa Large Crate Basket
Pretty contemporary basket for bathrooms. Its large rectangular body is manufactured of water resistant white plastic. It has openwork walls with a grid design, wide edges and 2 cutout handles in shorter sides.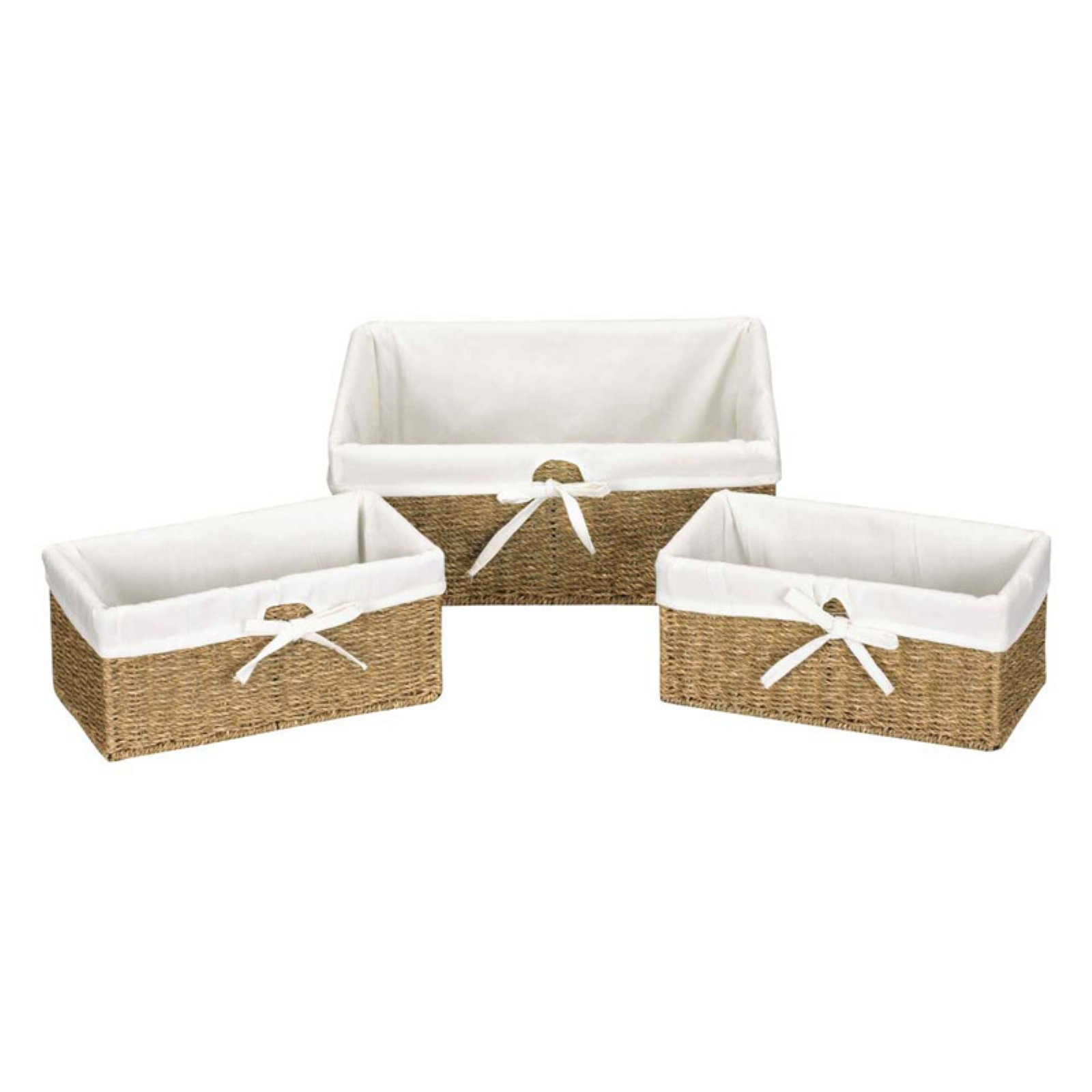 Wicker Sea Grass 3 Piece Utility Basket Set
It is a set of three wicker baskets, which perfectly suits to organize your space. Baskets, besides being wicker, they are padded inside with a soft, nice material. They are very pretty and very practical.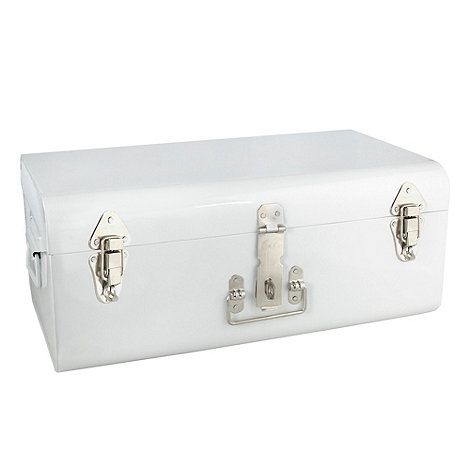 Short on storage opportunities? Create new ones quickly - using a large storage trunk is probably one of the easiest options. This trunk is white, with metal hardware of silver chrome finish to suit contemporary decor.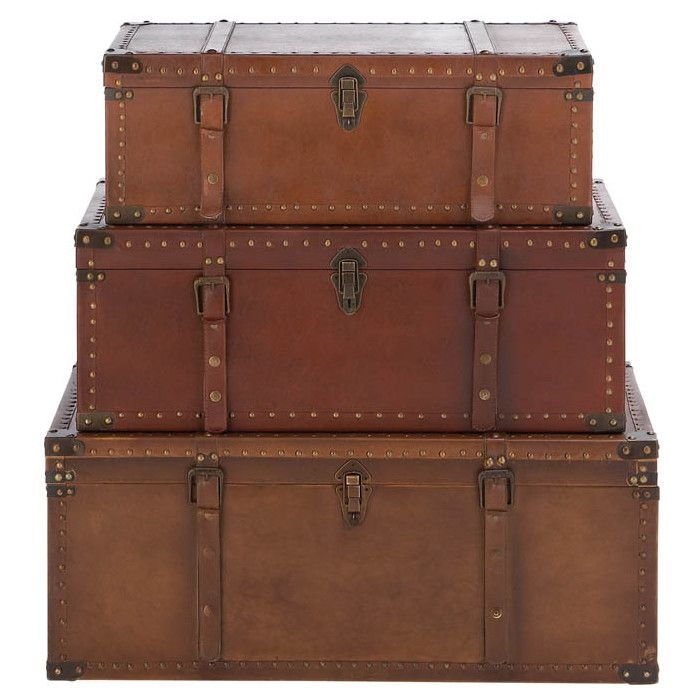 Set of three aged leather and wood trunks.Product: Small, medium and large trunk Construction Material: Wood and aged...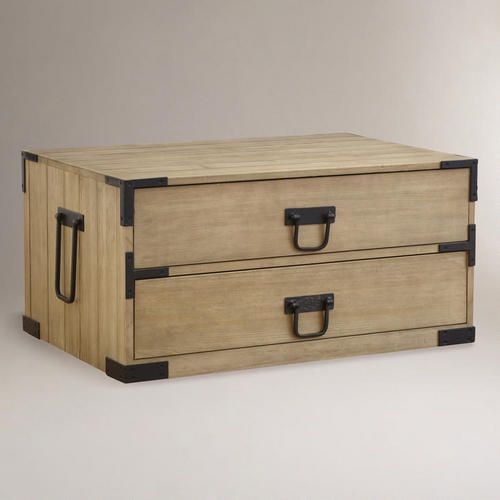 A large, two-drawer decorative trunk, perfect for use as a coffee table or as a linen storage place. The blond wood with its dark metal pulls and moving handles, makes an attractive statement. Add a table runner with embroidery.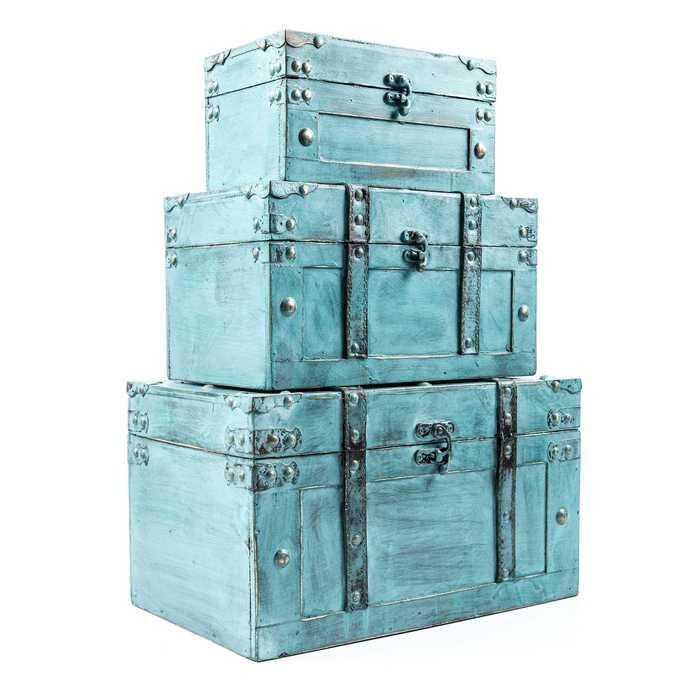 A set of boxes that help in organization of different items and accessories. Each MDF trunk is solid and features a very attractive distressed shade of turquoise and distressed faux leather strap accents with antique gold details.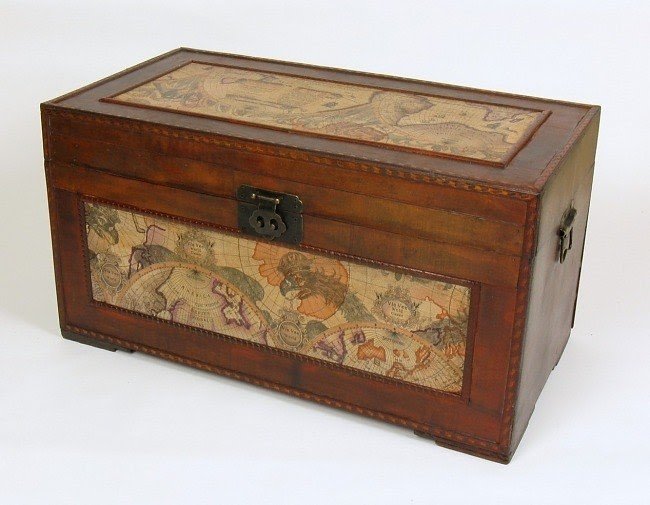 Large Decorative Wooden Trunk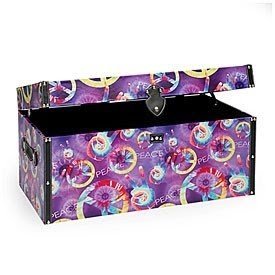 Extra-large storage trunk featuring a neat rectangular shape. The trunk is also finished in a wide variety of colorful shades that will add immense style into your spaces. You also get plenty of space, a lock, and a pulling handle on the side for easy portability.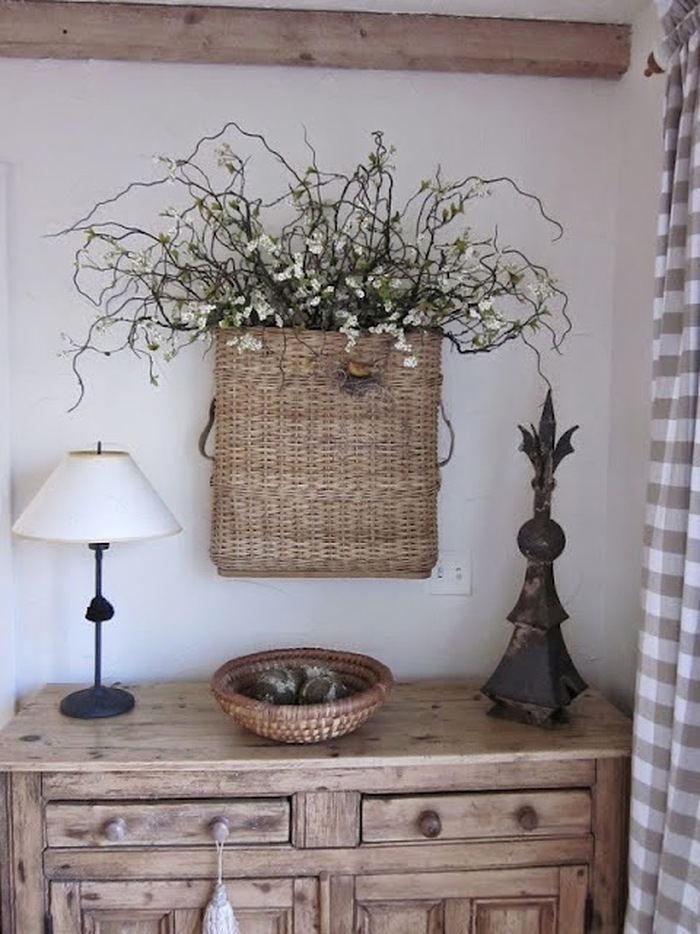 Rustic design for an austere storage cabinet with a set of two drawers and compartments underneath and a couple of matching decorative pieces on top, nicely fitting in with the wall-mounted, wicker plant holder.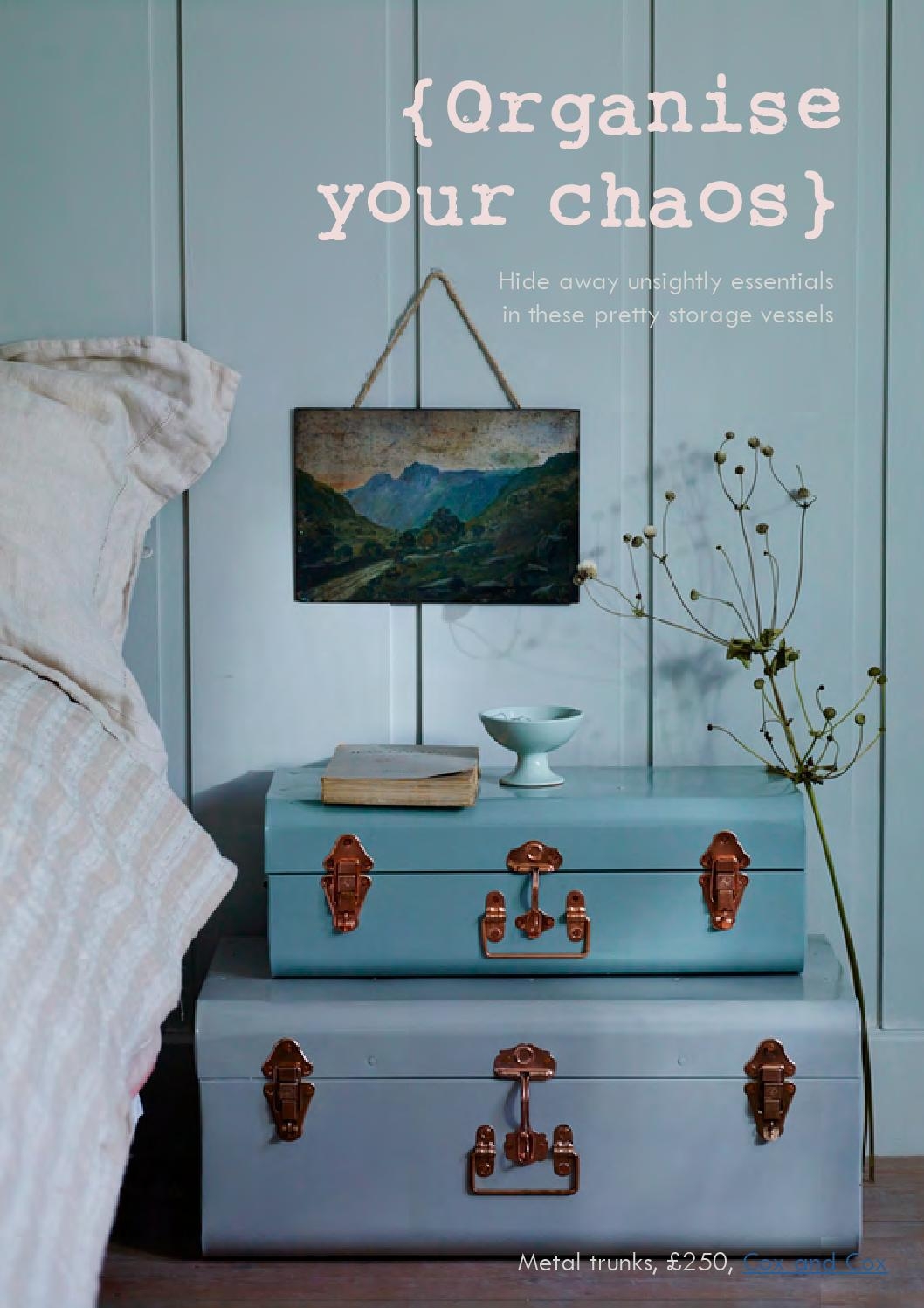 This two metal offer a stylish storage space, perfect for storing clothes and accessories. Its vintage design and polished metal mechanisms reveal that we are dealing with a small masterpiece.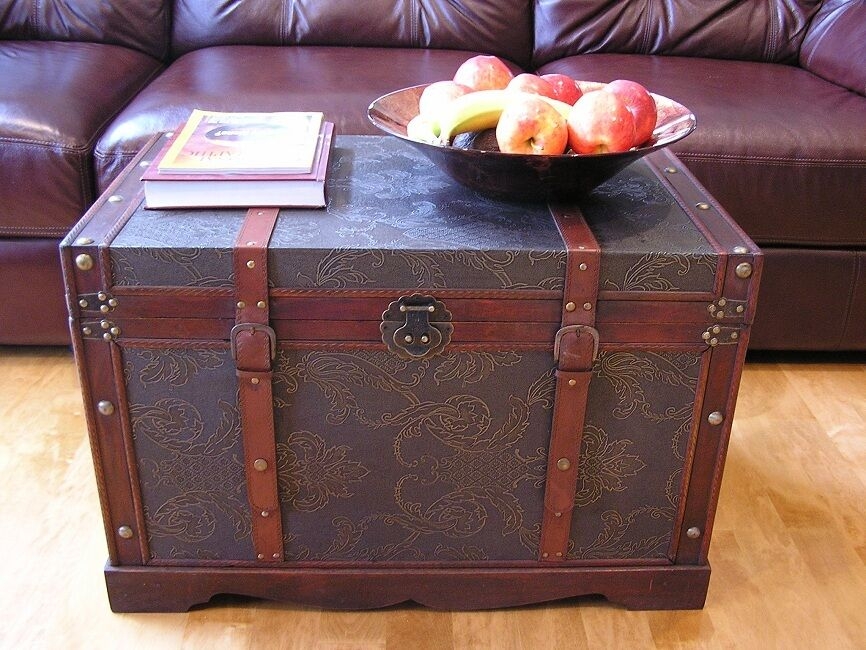 These Sienna chest boxes are all handcrafted and tailored to enhance the existing decor of any room in the home. These large trunks are also trimmed in faux leather and provide ample storage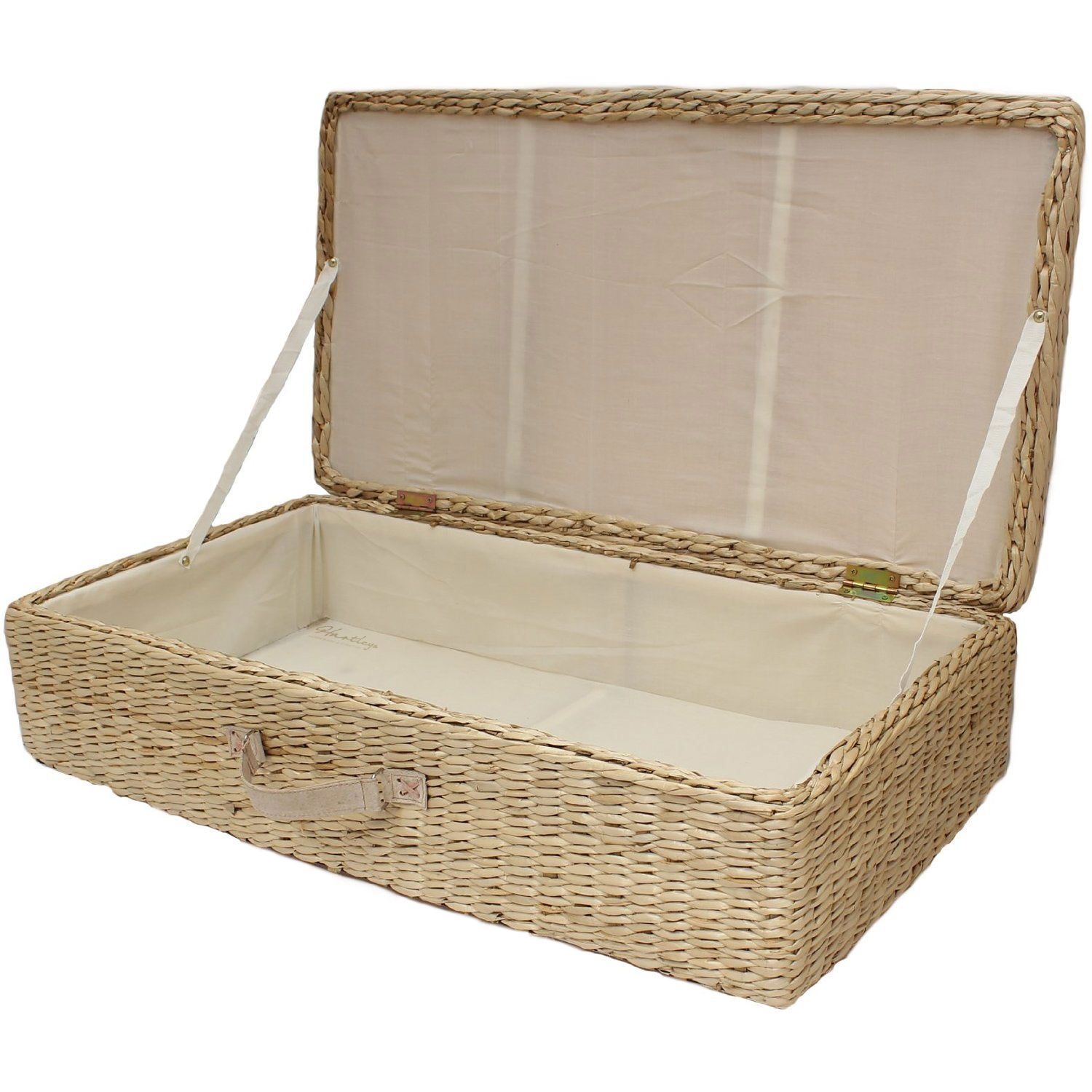 LARGE UNDER BED STORAGE BOX/TRUNK WHEELED UNDERBED SHOE/BEDDING/BLANKET CHEST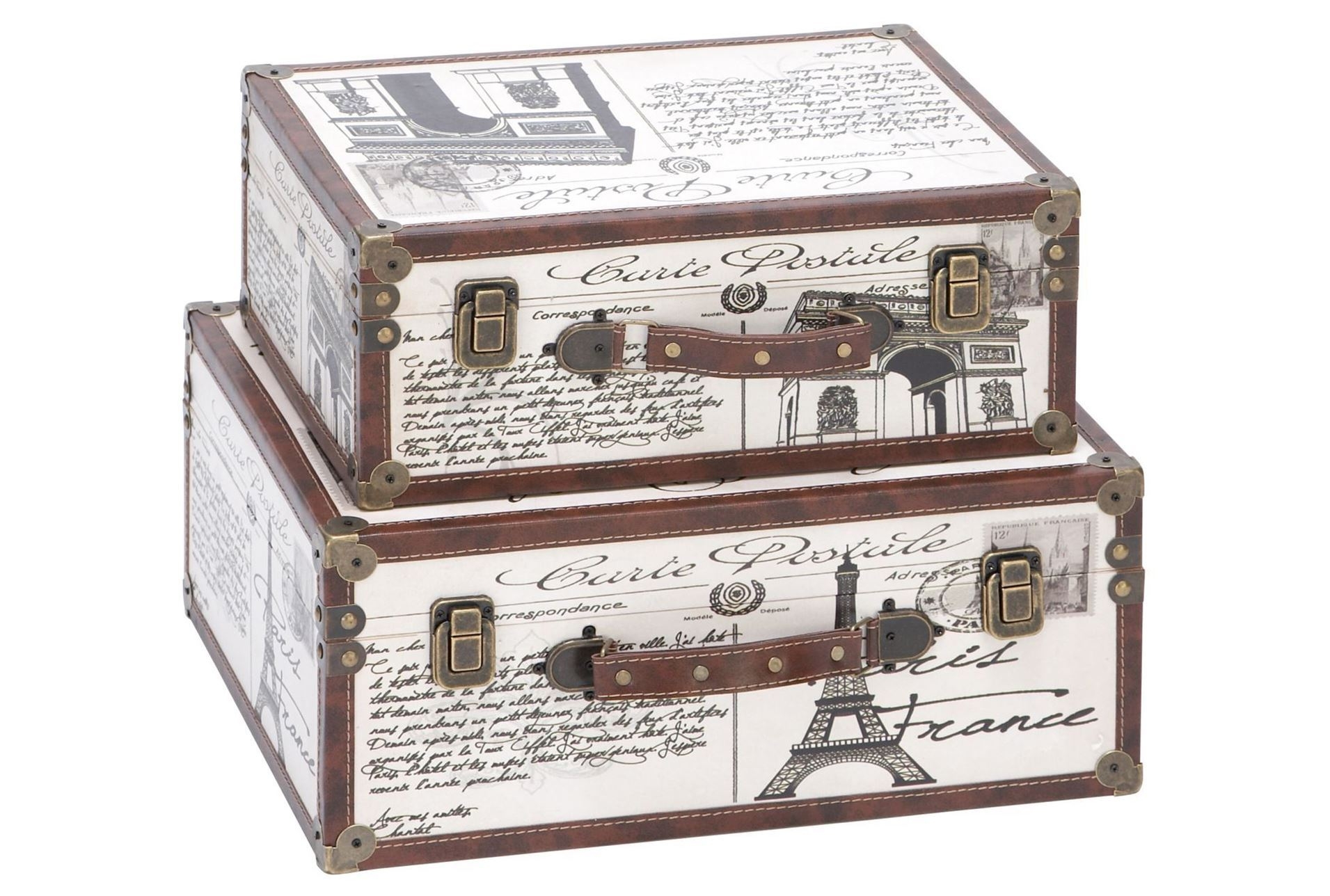 Paris Decorative 2 Piece Trunk Set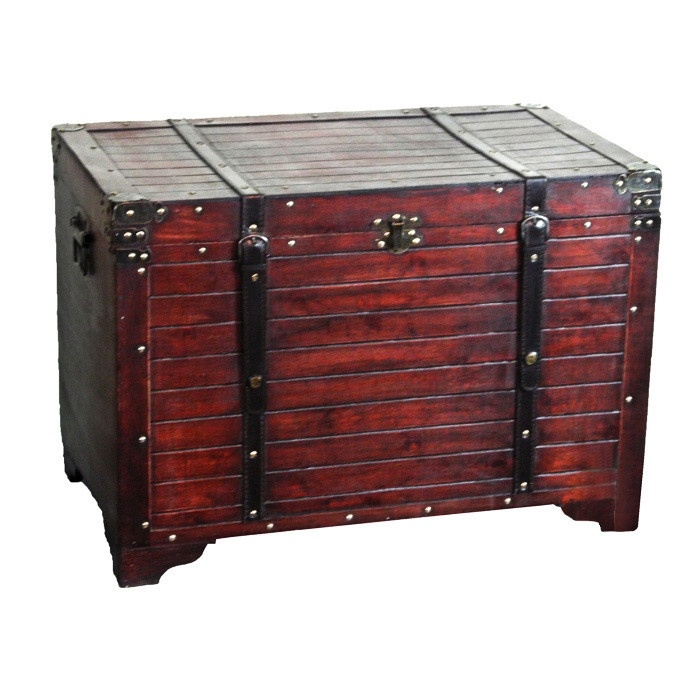 Old Fashioned Wood Storage Trunk Wooden Treasure Hope Chest - Large Trunk $119.00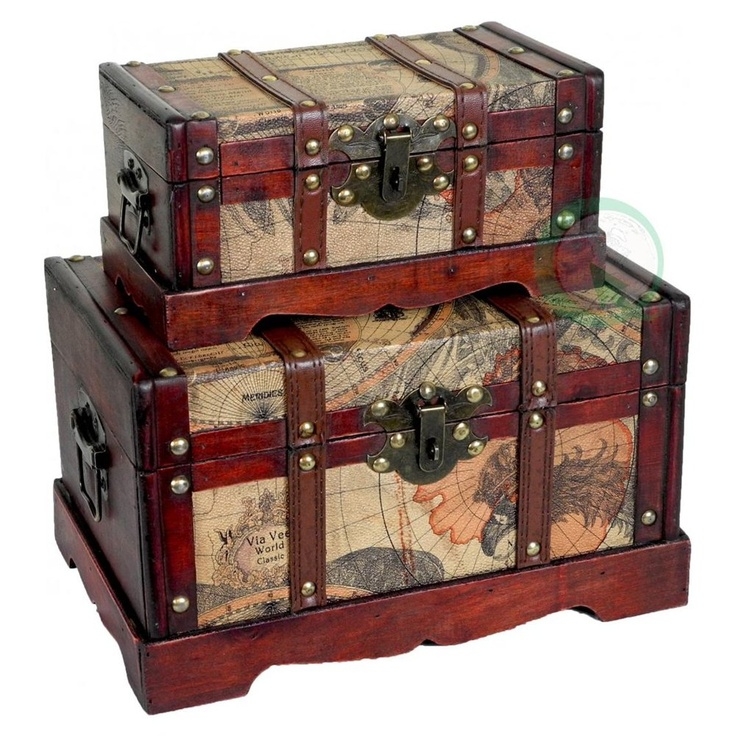 Small decorative storage trunks. Large: 11in. Small: 9in. ($48.49)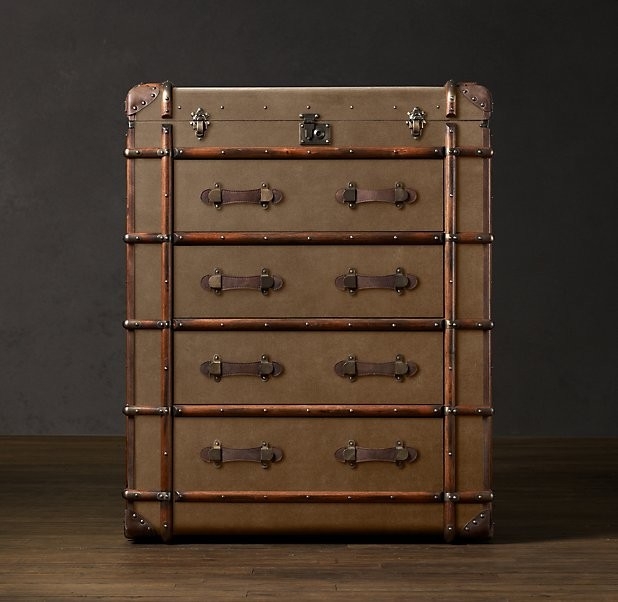 TRAVELER'S TRUNK AT RESTORATION HARDWARE. Info: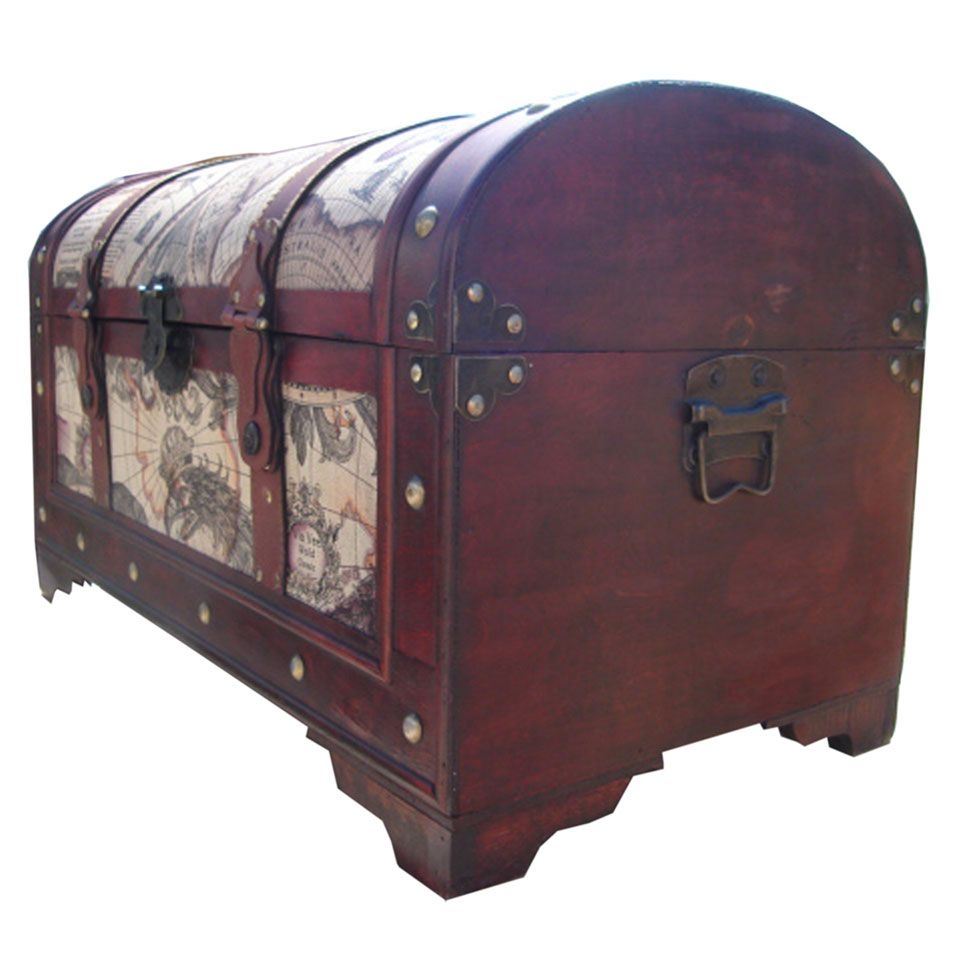 nice storage trunk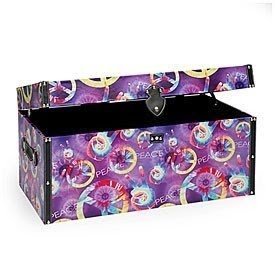 A set of beautiful storage boxes for storing the essentials. They are in different sizes and patterns, but they share a pretty combination of white and turquoise colors and a silver lock. The trunks are practical, but decorative too.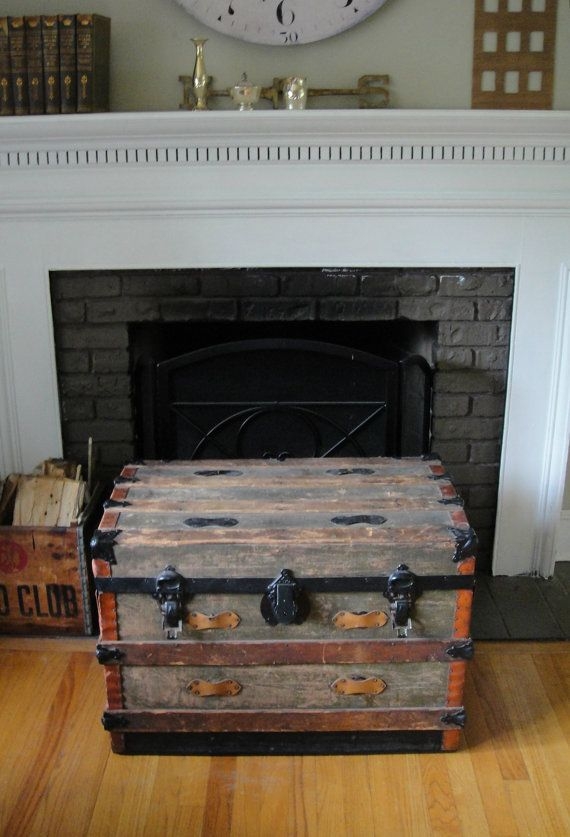 Edwardian Flat Top Steamer Trunk Foot Locker Coffee Table 1850's Stagecoach Trunk Movie Prop Blanket Pillow Box Storage Chest on Etsy, $199.00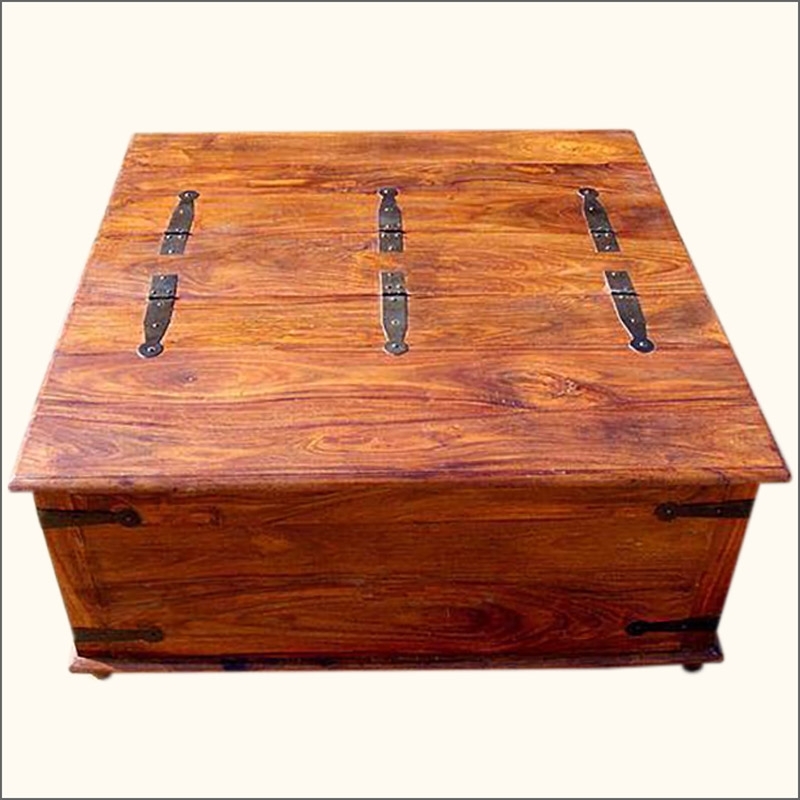 ... / Storage & Organization / Decorative Storage / Decorative Trunks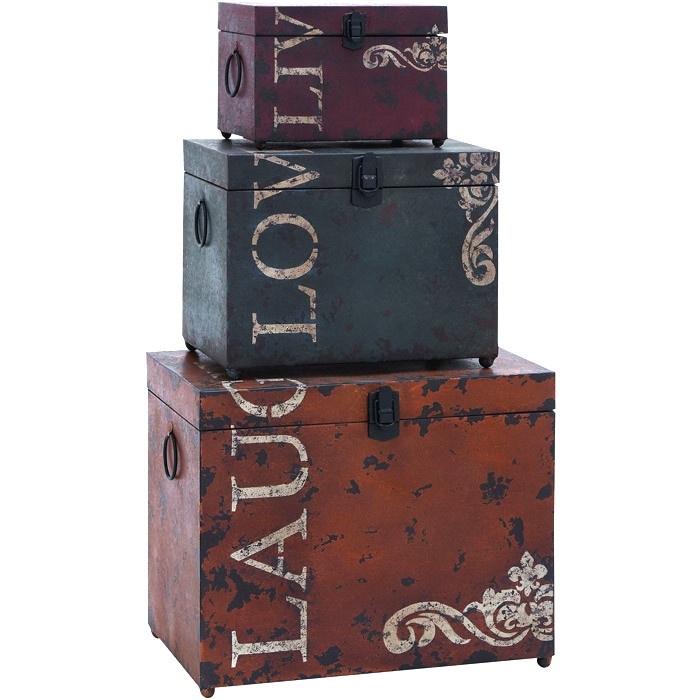 Set of 3 distressed metal trunks with inspirational quotes. Product: Small, medium and large trunkConstruction ...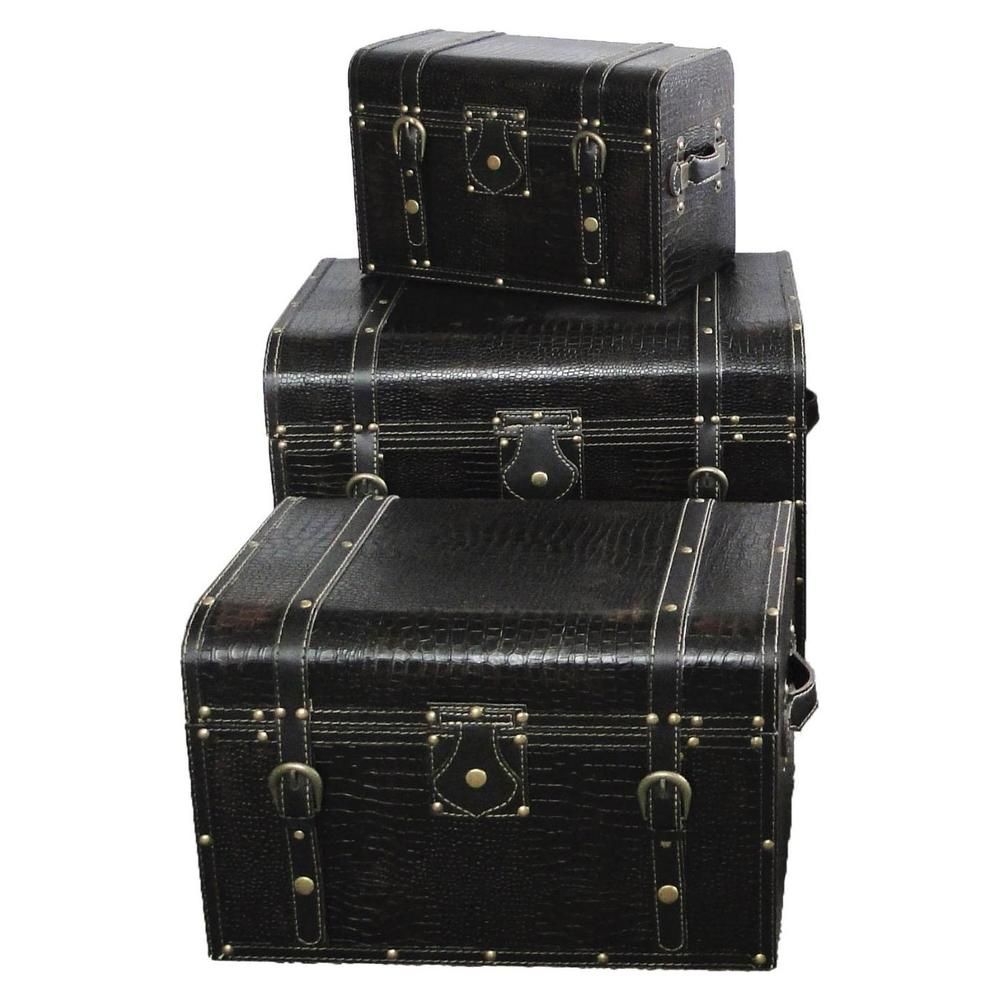 Quickway QI07305BL Large Decorative Storage Trunks (Set of 3)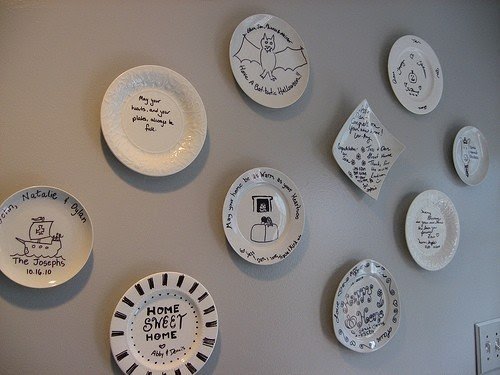 Interesting display stylization that includes a hanging wall fireplace with decorative plates, trays and baskets. Wooden construction of this fireplace is resistant to wear and enhances any home decor.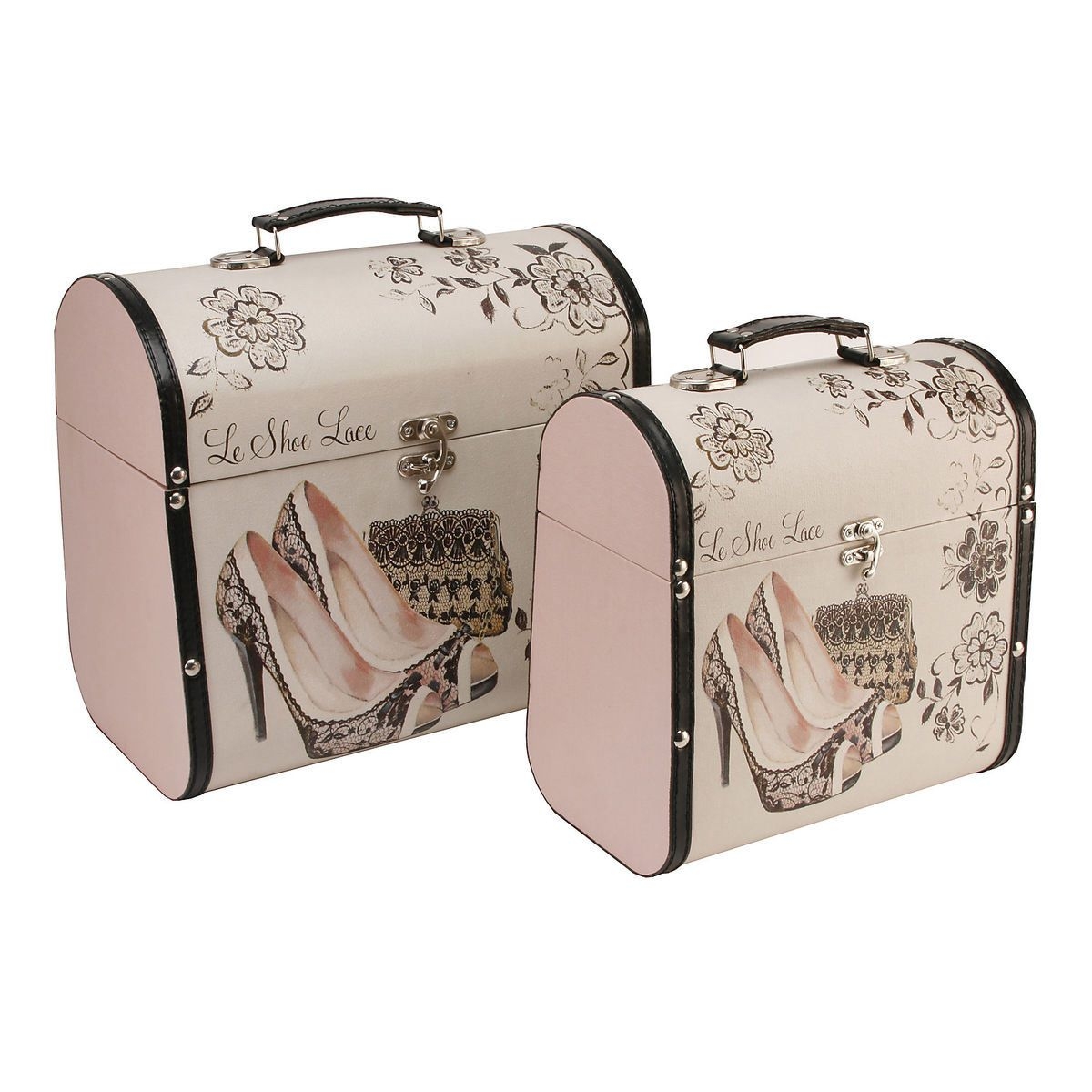 Must have these they are fabulous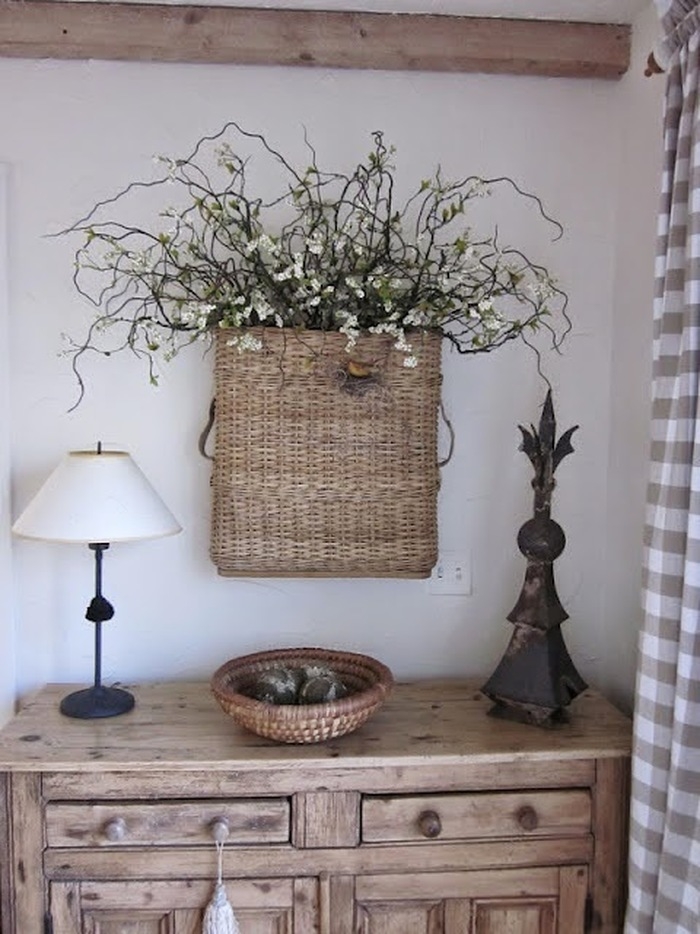 Rectangular kitchen large decorative basket has wicker traditional form. Made of high quality wicker with a base weave very tight and densely woven with a classic warm brown color of fired bark. The top is decorated with knotted ties.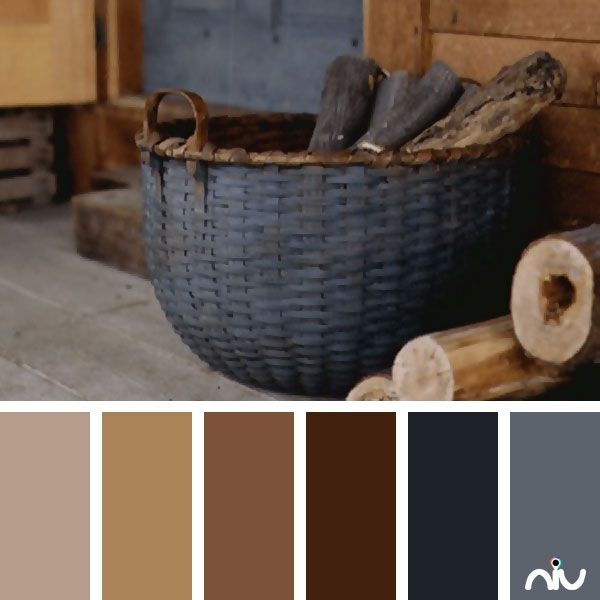 Large basket in soldier blue, grey and wood tones. This element of design provides storage space for wood and other items or accessories. It is not only practical, but it also improves interior decorative style.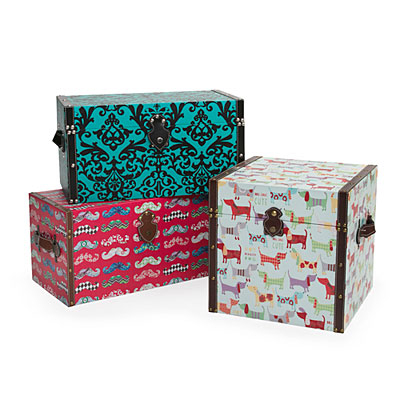 Larger View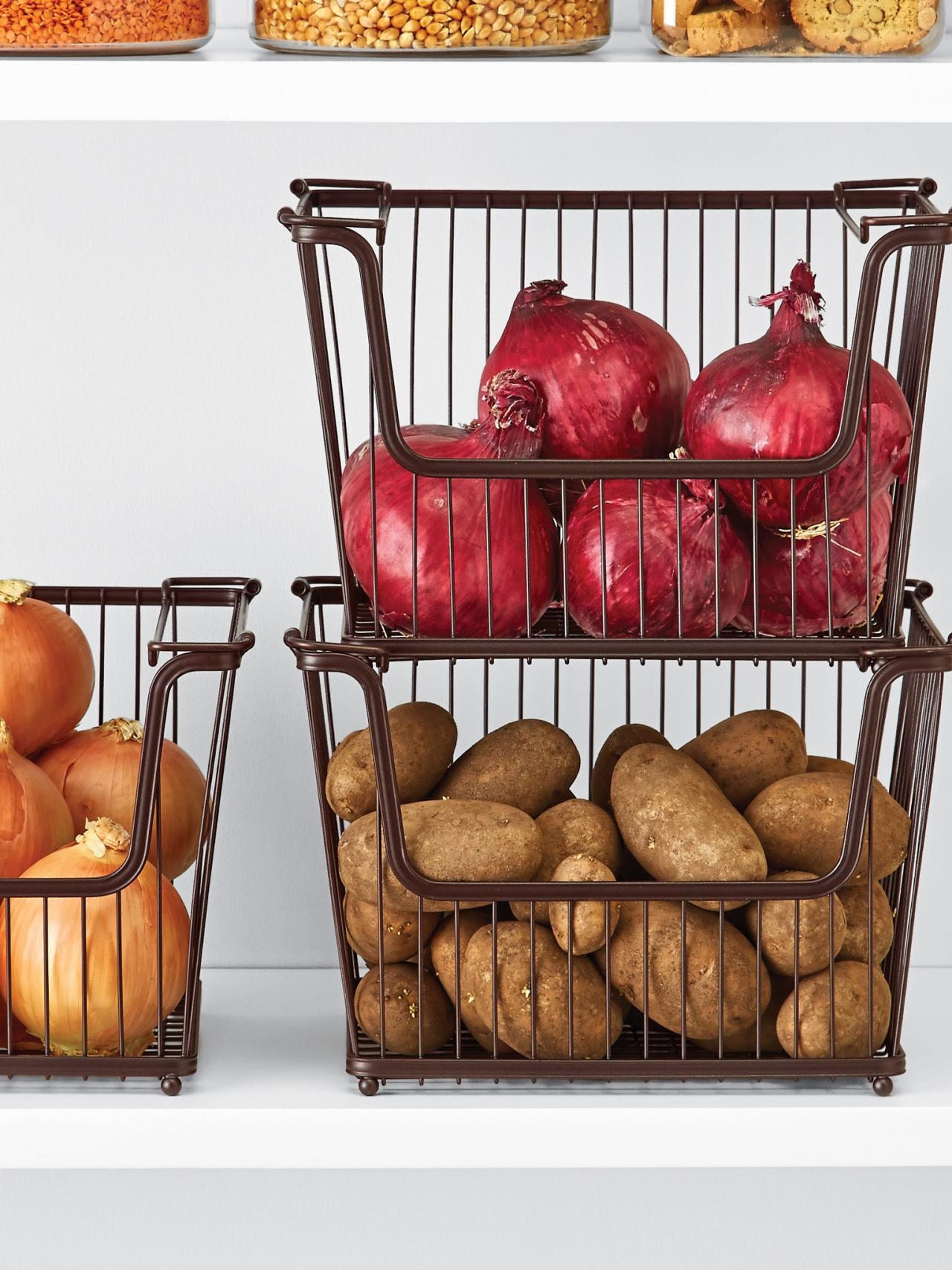 Handy organization solution for a small kitchen in which finding a place for vegetables is a struggle – a set of iron baskets painted with a coat of dark brown paint which provide an easy to access vegetable storage.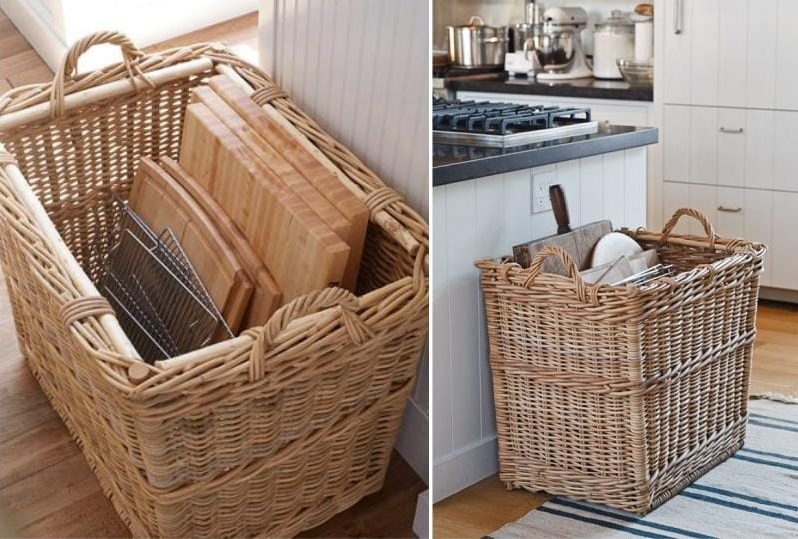 A simple country-styled product of a functional character. This basket offers plenty of storage space for cutting boards or other items. Its natural brown color and solid construction are its most important advantages.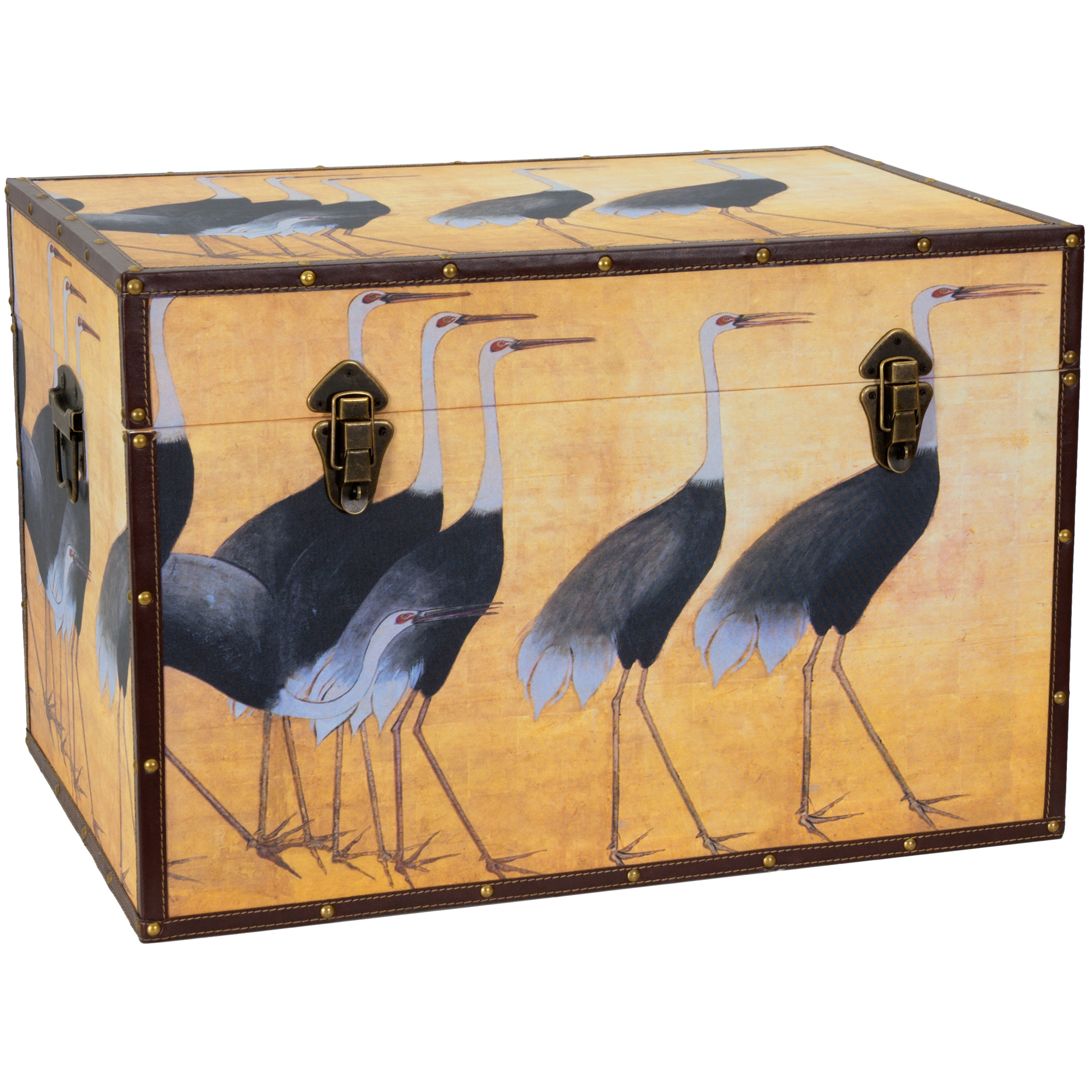 Cranes Storage Trunk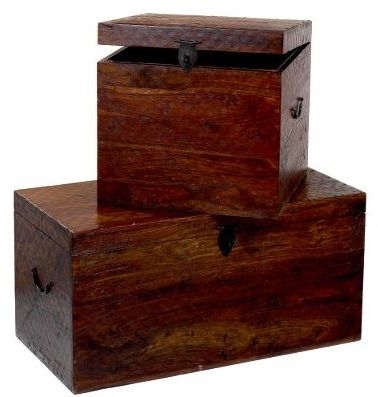 Large Rectangular Vinod Trunk. I have the large one, would love to locate the smaller trunk.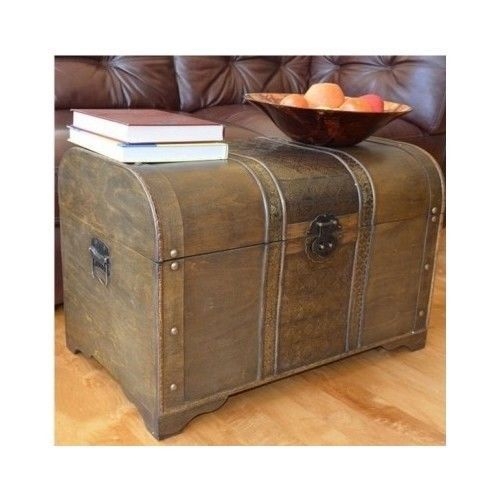 Treasure Chest Wood Trunk Large Walnut Storage Decorative Pirate Coffee Table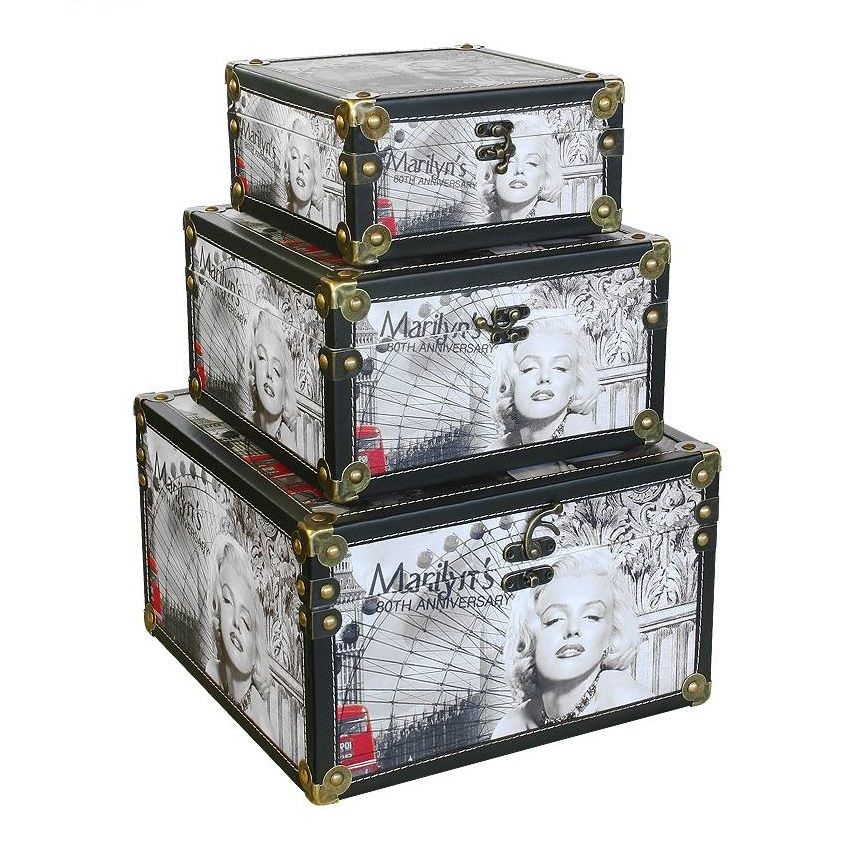 Pce Decorative Storage Boxes Marilyn Monroe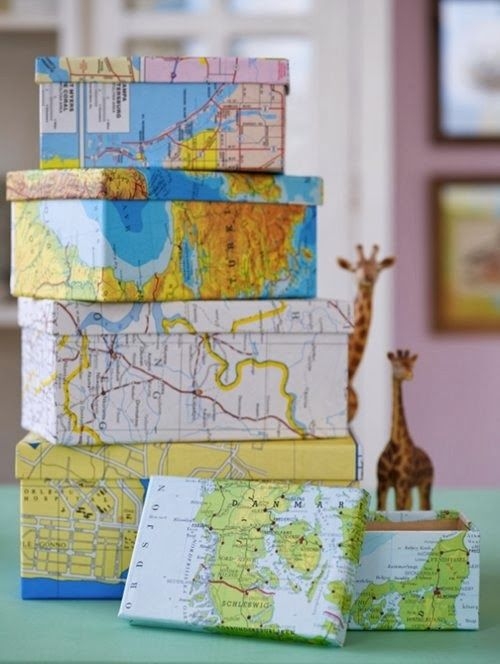 A simple but interesting idea of making pretty decorative storage boxes from seemingly useless cardboard boxes. The latter are plastered with different types of colourful old maps and plans of cities.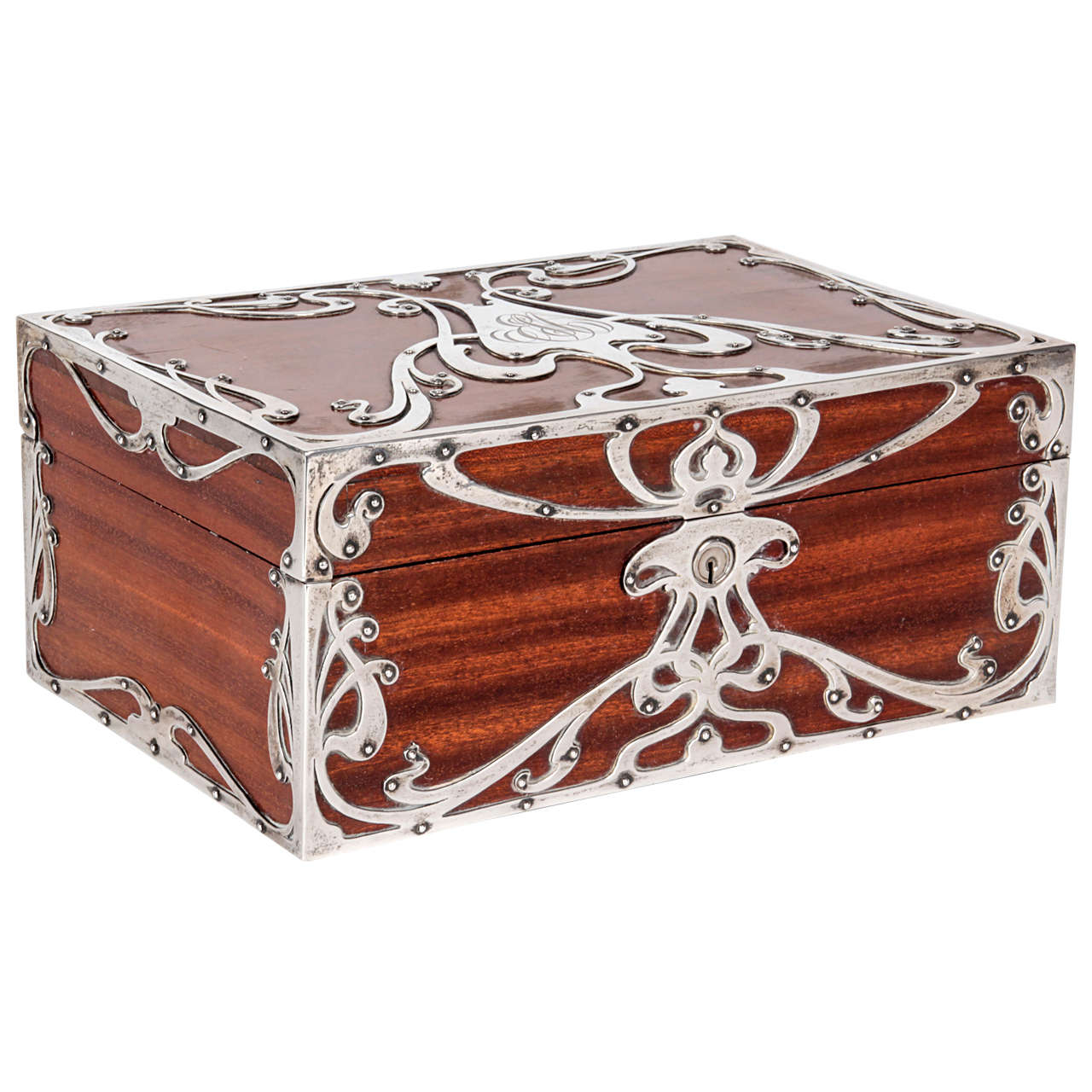 Now you can finally hide all of your children's legos in one place, when they're not currently playing, making sure your interior is tidy and there's no surprises and pain when it comes to stepping on them.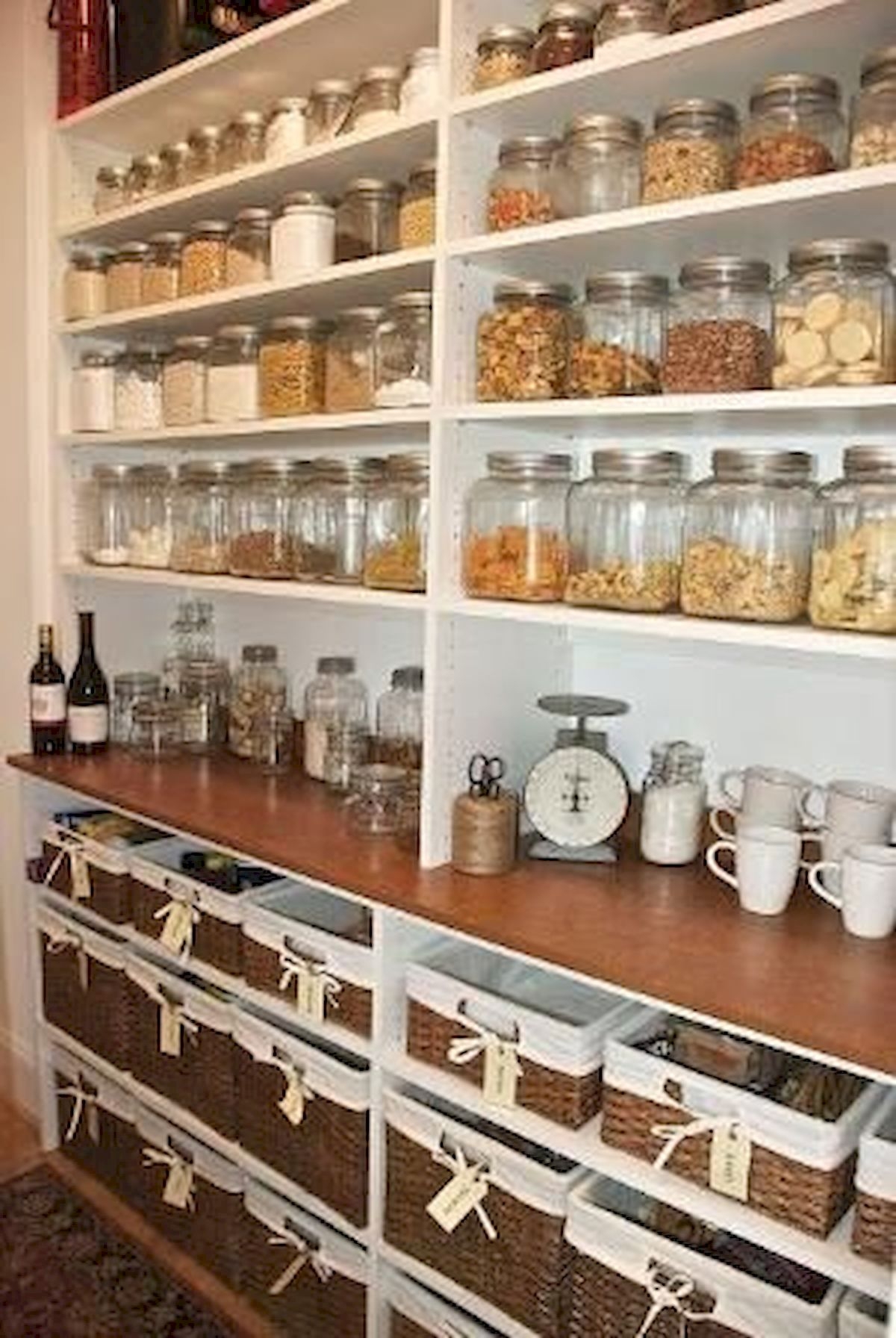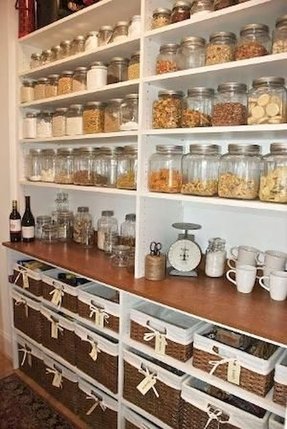 Kitchen shelves suitable for the storage of jars and baskets. These countertop shelves are resistant to the weight of full jars. Their white finish is universal, so these shelves look very good in any kitchen design.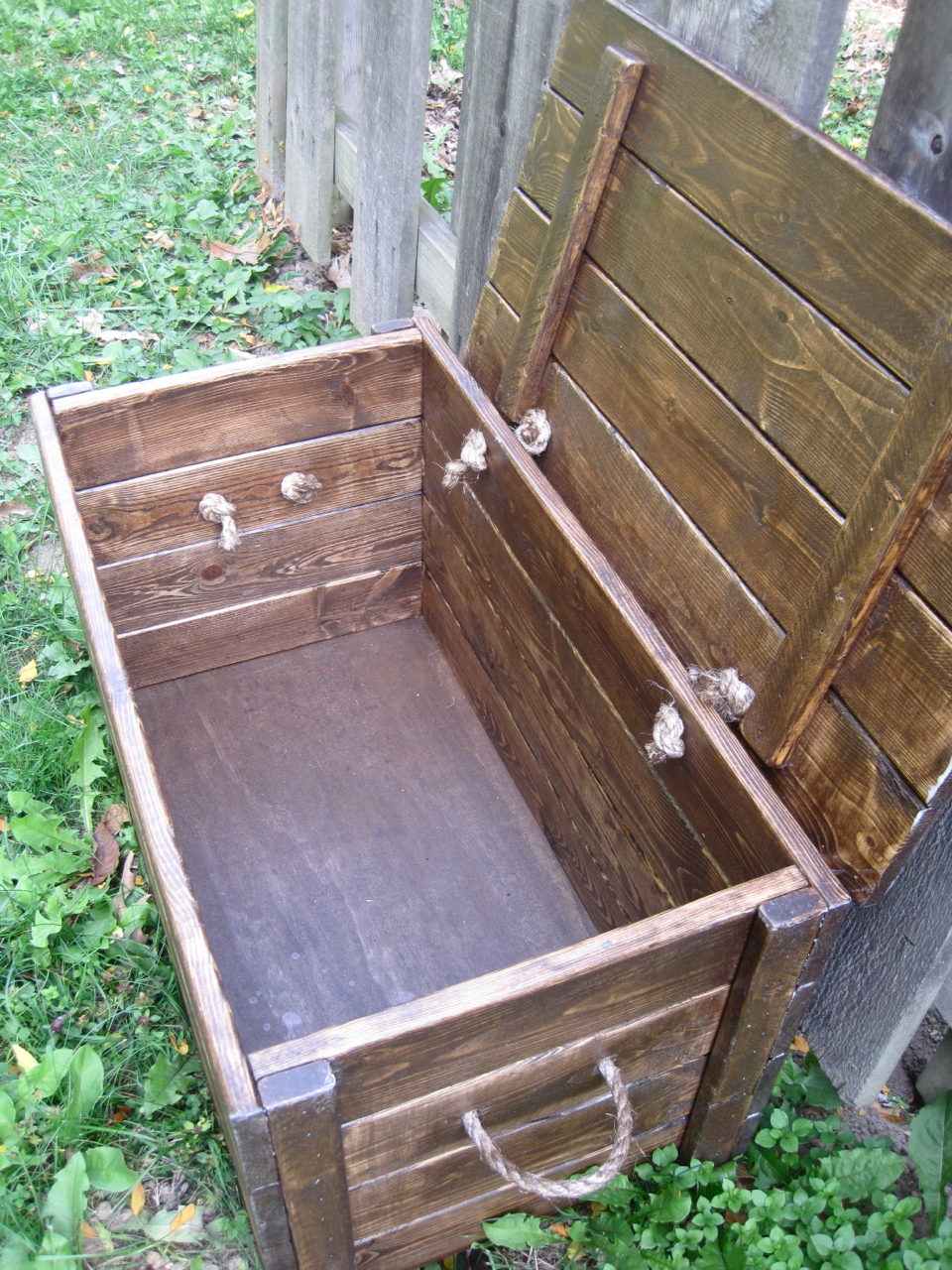 Rustic addition to any garden that is bound to bring a refreshing, old-fashioned detail to it – a coarse, rough wooden storage chest with a large, spacious design, bound together with rope which adds a cozy vibe to the piece.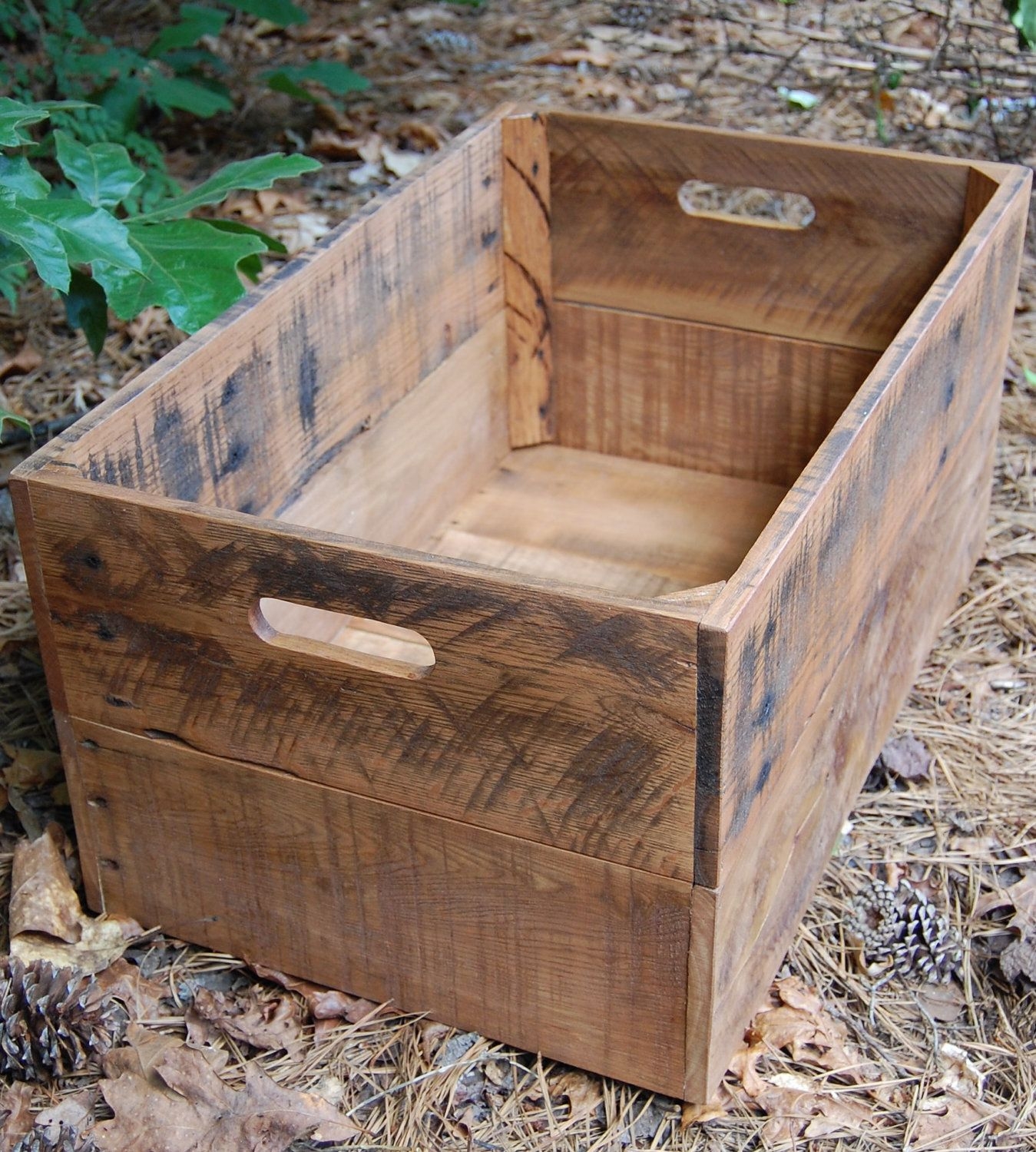 Classic box with convenient handles for easy carrying. It is completely made of wood. Suitable for indoor and outdoor use.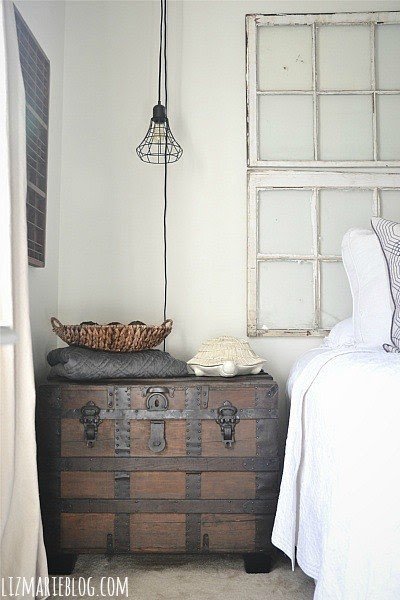 Vintage looking trunks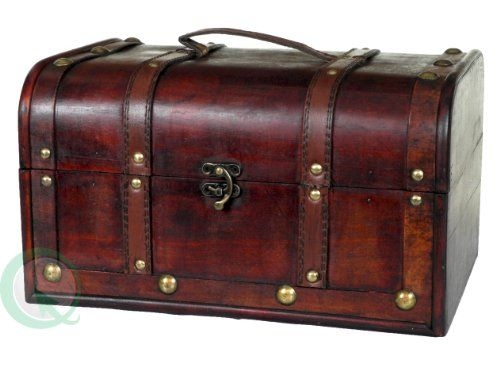 This beautifully made suitcase is the perfect place for treasures and trinkets. Made of wood is very stylish and unique. Beautiful details and a handy handle allows him to move comfortably. Cute closing in antique style adds to its charm.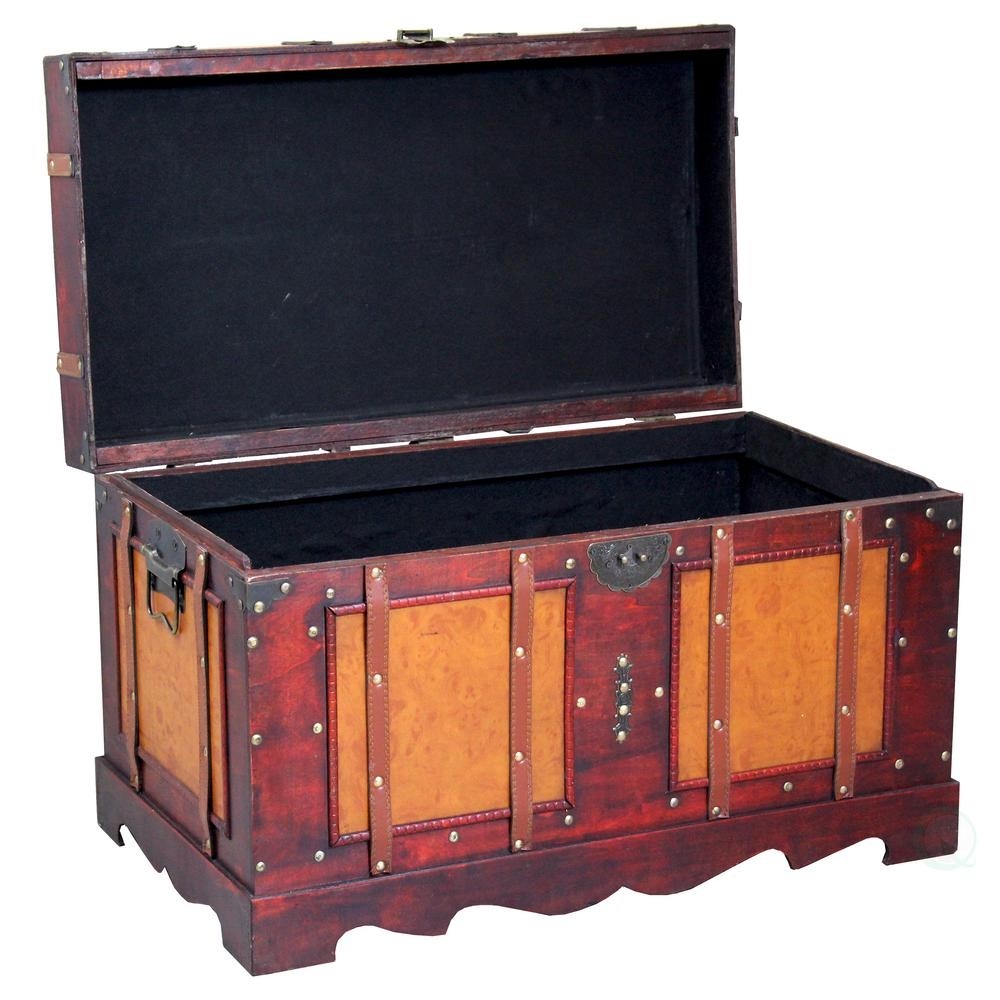 Vintiquewise Large Antique Cherry Style Steamer Trunk ...