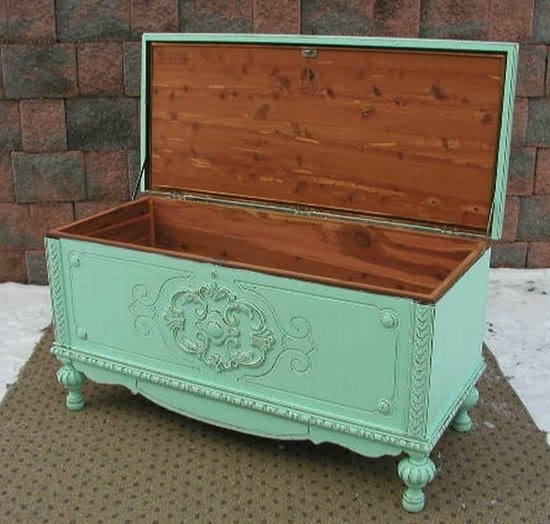 A beautiful example of a DIY refurbishing. This repainted trunk constitutes now a smooth, shabby chic masterpiece. Its celadon finishing and ornate accents, such as the tooling on the front, shall enchant all fans of antique furniture.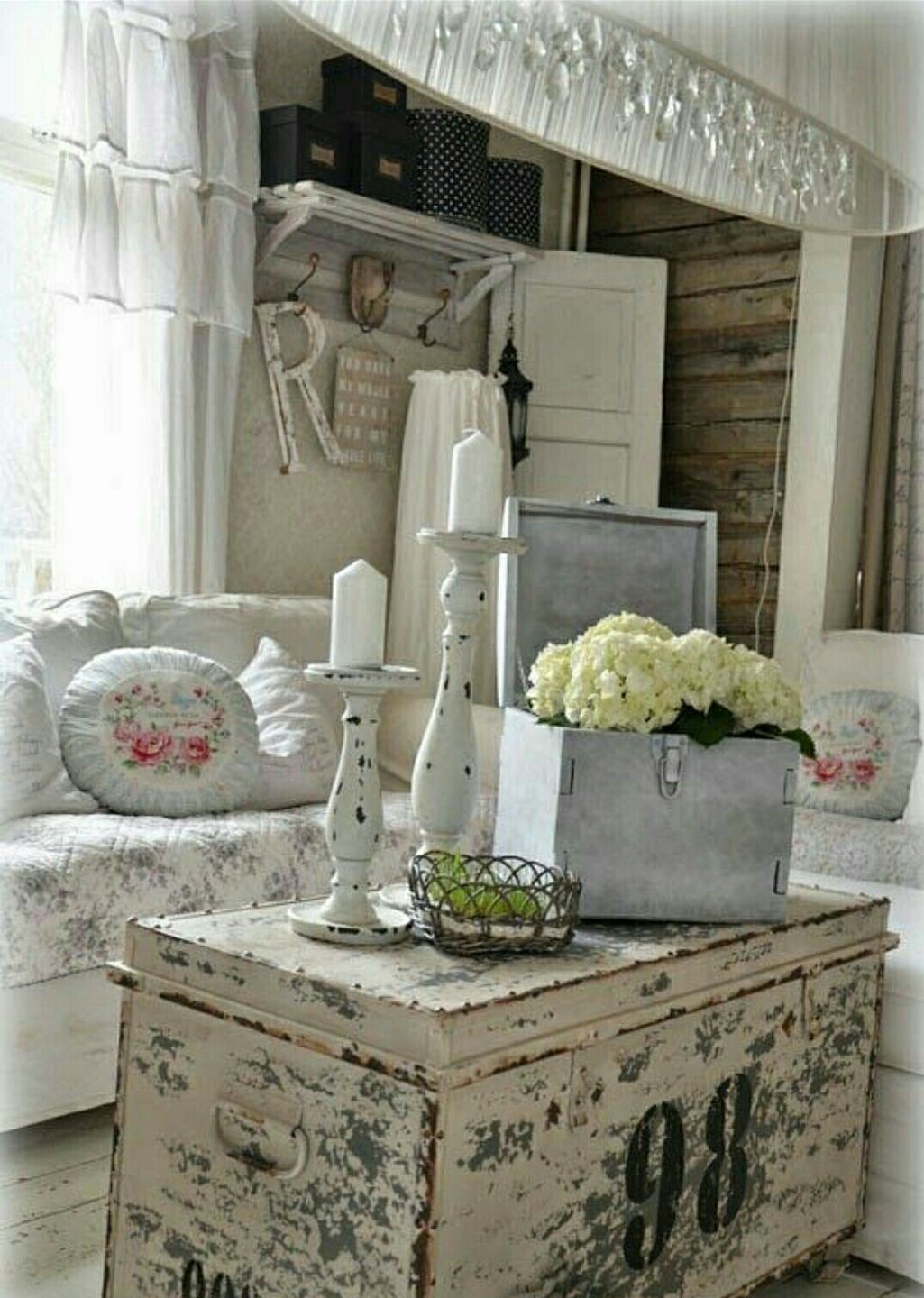 The shabby chic style combines modernity with a vintage atmosphere, evidently evidenced by this wooden shabby chic trunk chest. It seduces every scratch in light beige and brown colors, also visible in the form of painted numbers.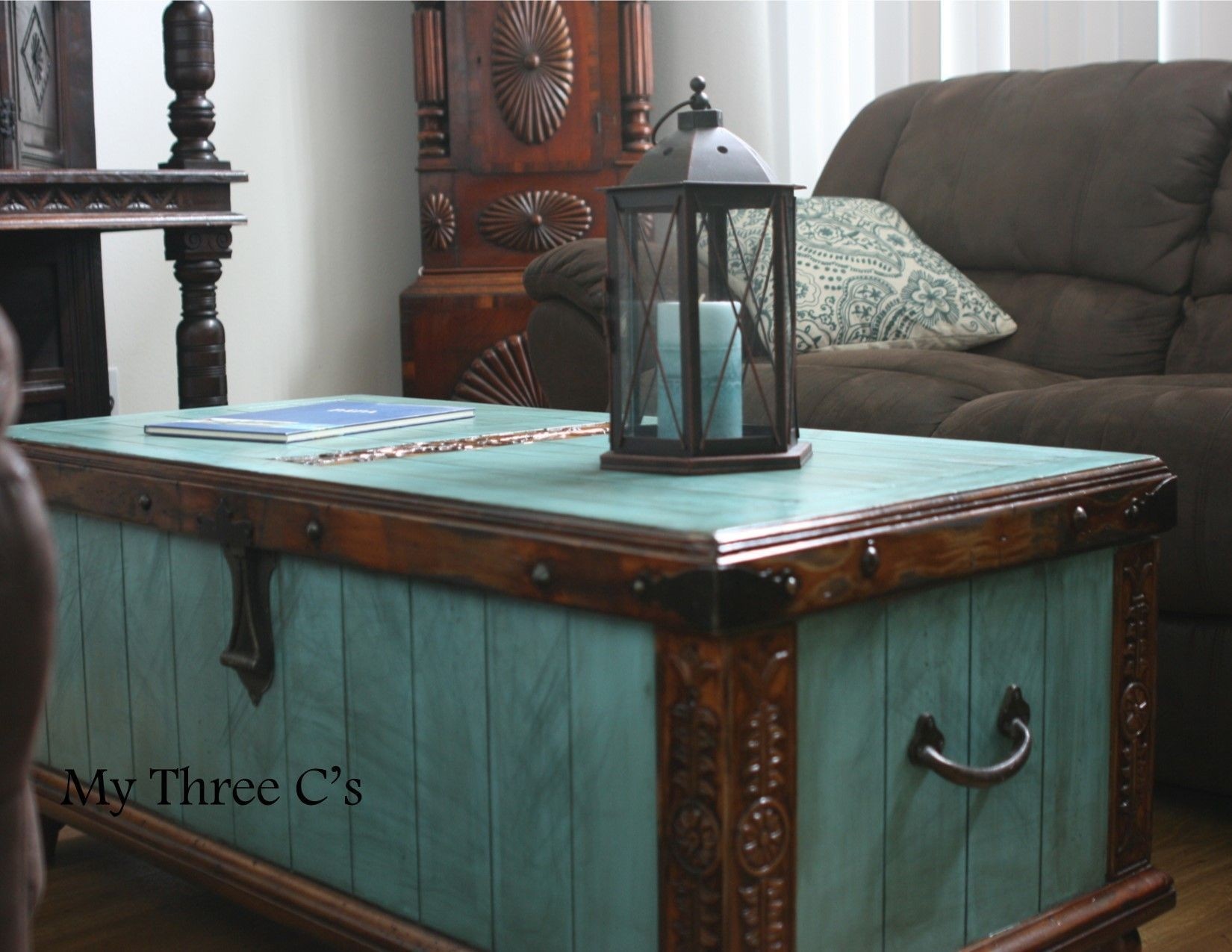 Turquoise and Dark Stain Trunk Distressed and Antiqued. Refurbished by My Three Cs Costal Decor, Western Decor, Shabby Chic, Home Decor, Chest, Treasure Chest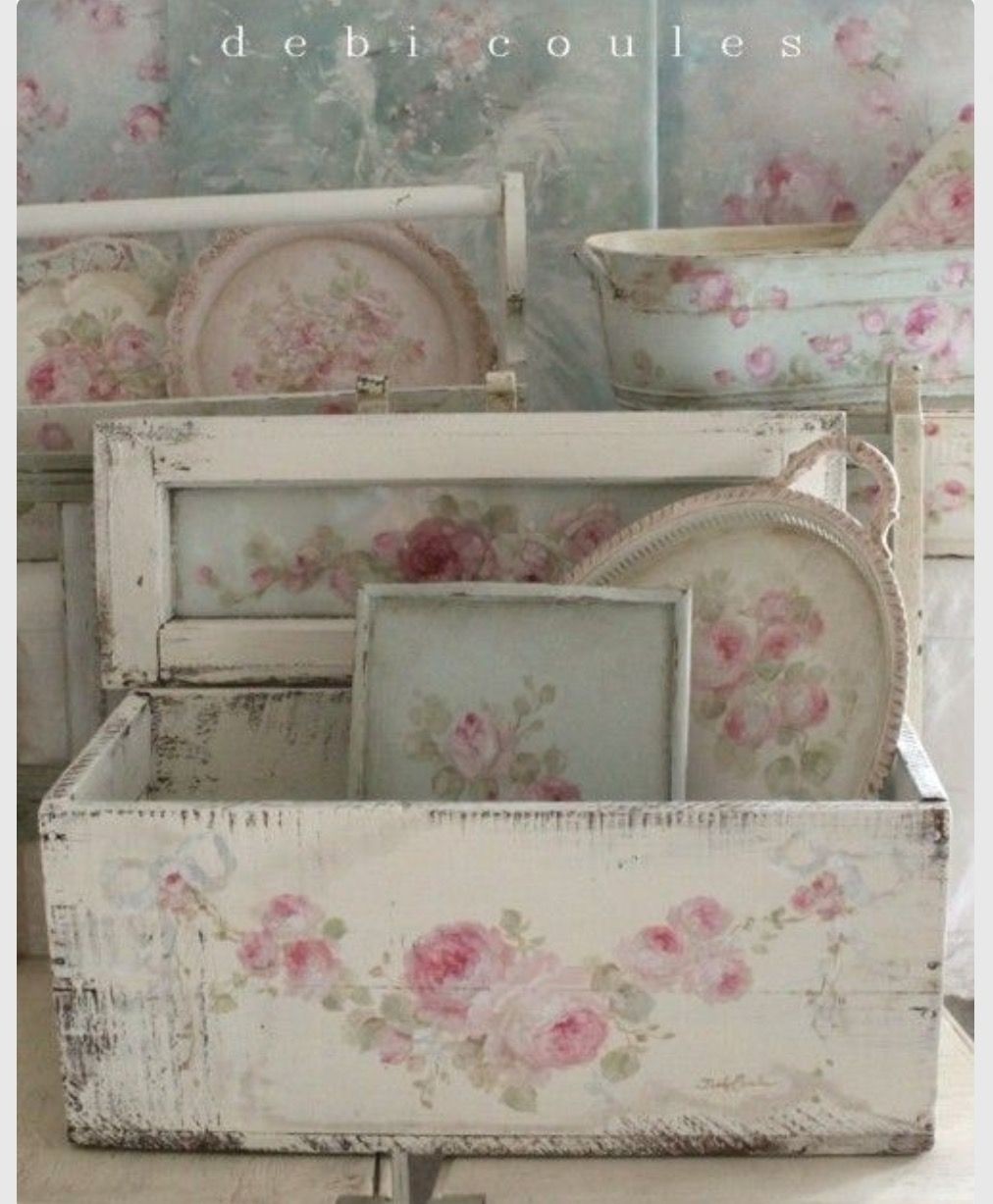 A bit weathered, but still very attractive, this old fashion piece gives you ample storage space along with beautiful floral pattern running all over the trunk. It's crafted of sturdy wood, so it still can withstand many years of usage.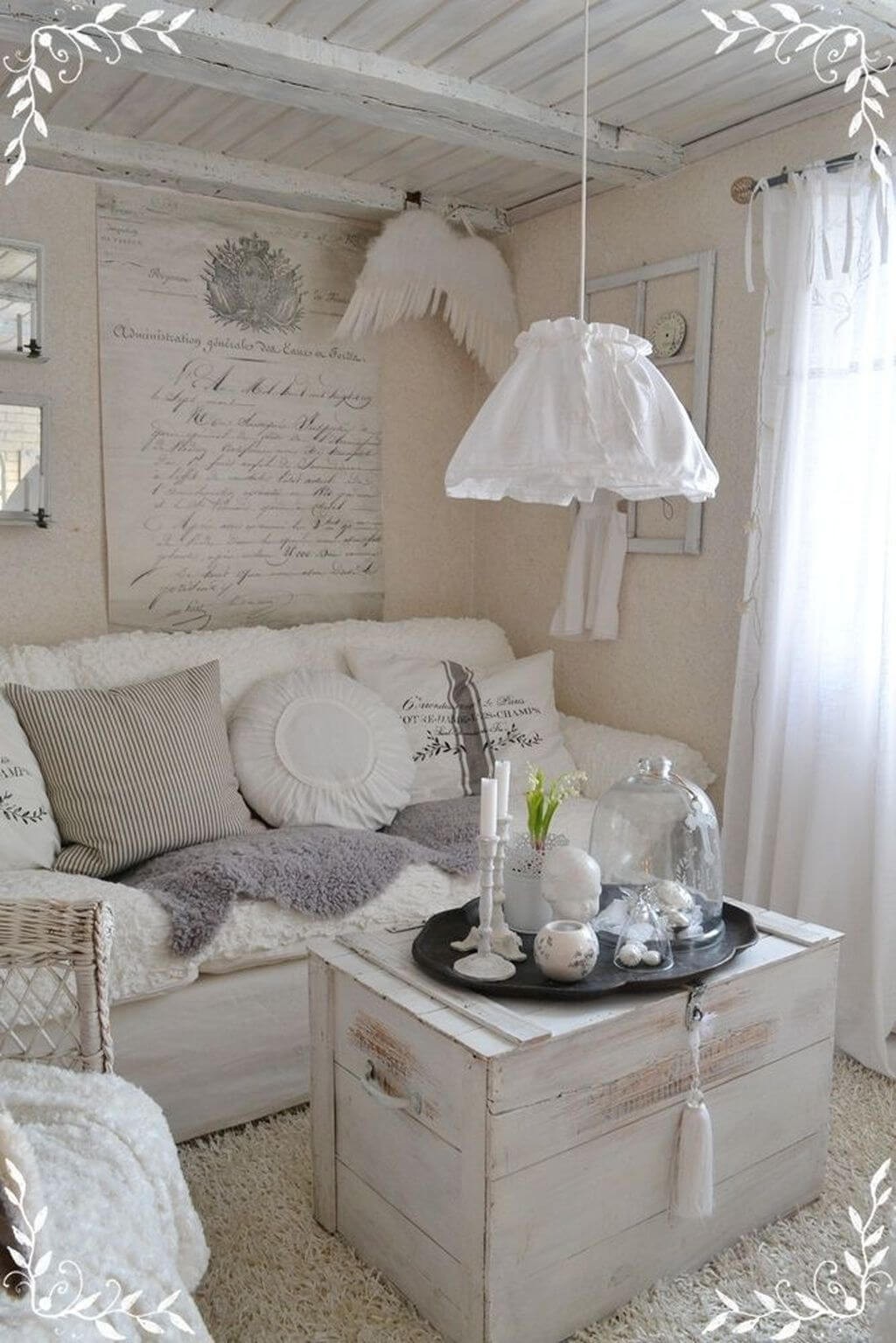 Make a small space cozy...love the wooden painted ceiling. And the super pale monochrome....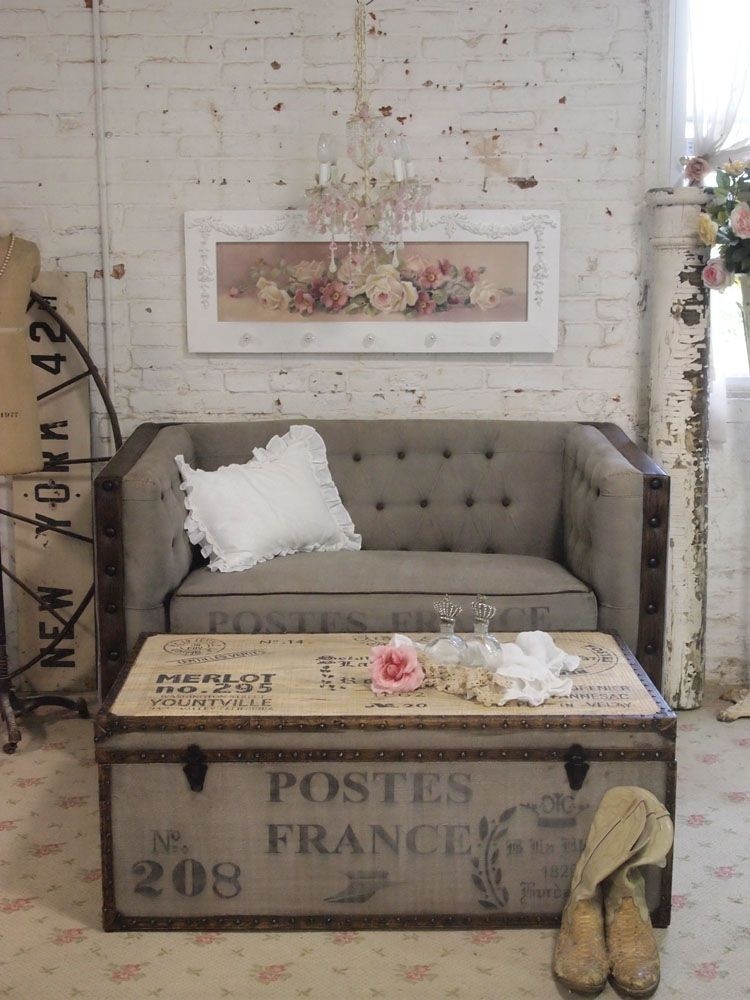 Opt for a cottage chic shabby decor choice for your living room with this stunning steamer trunk. It comes with the vintage, painted structure and will provide you with some much needed extra space.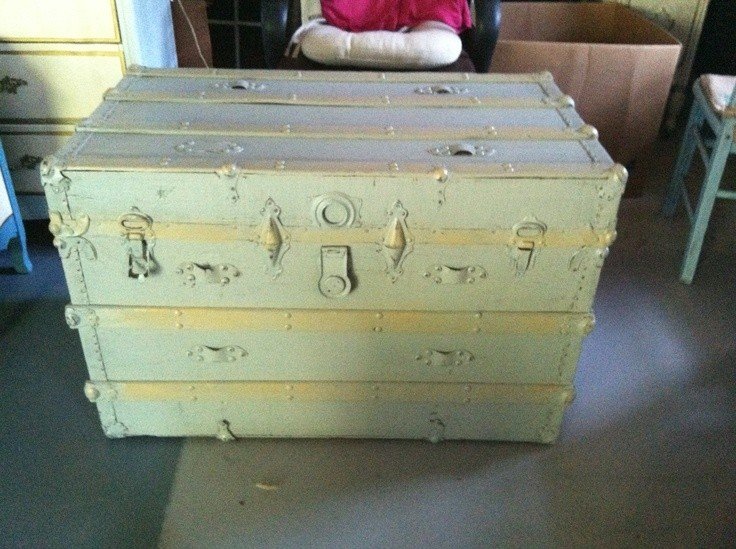 Shabby chic steamer trunk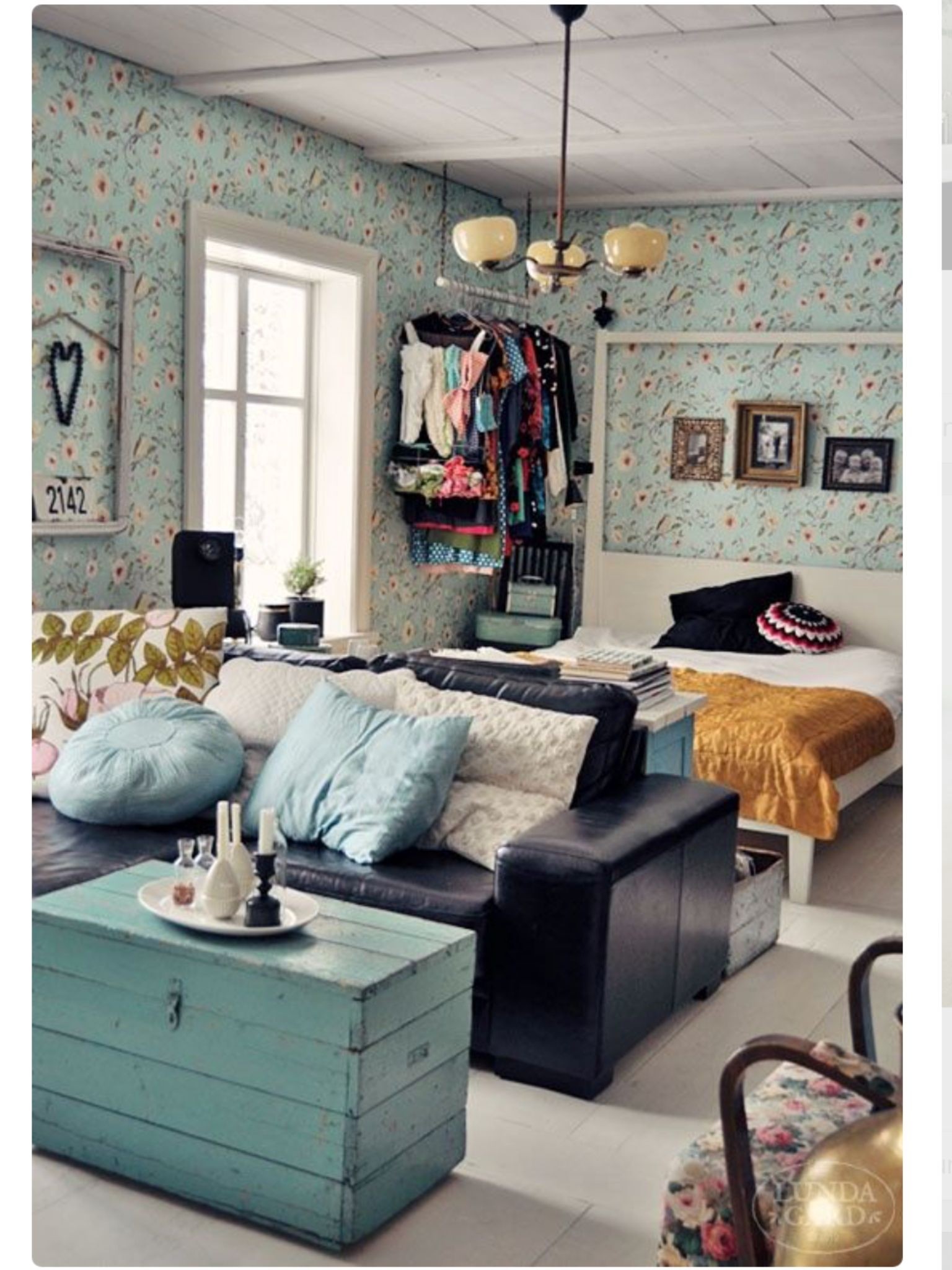 Studio apartment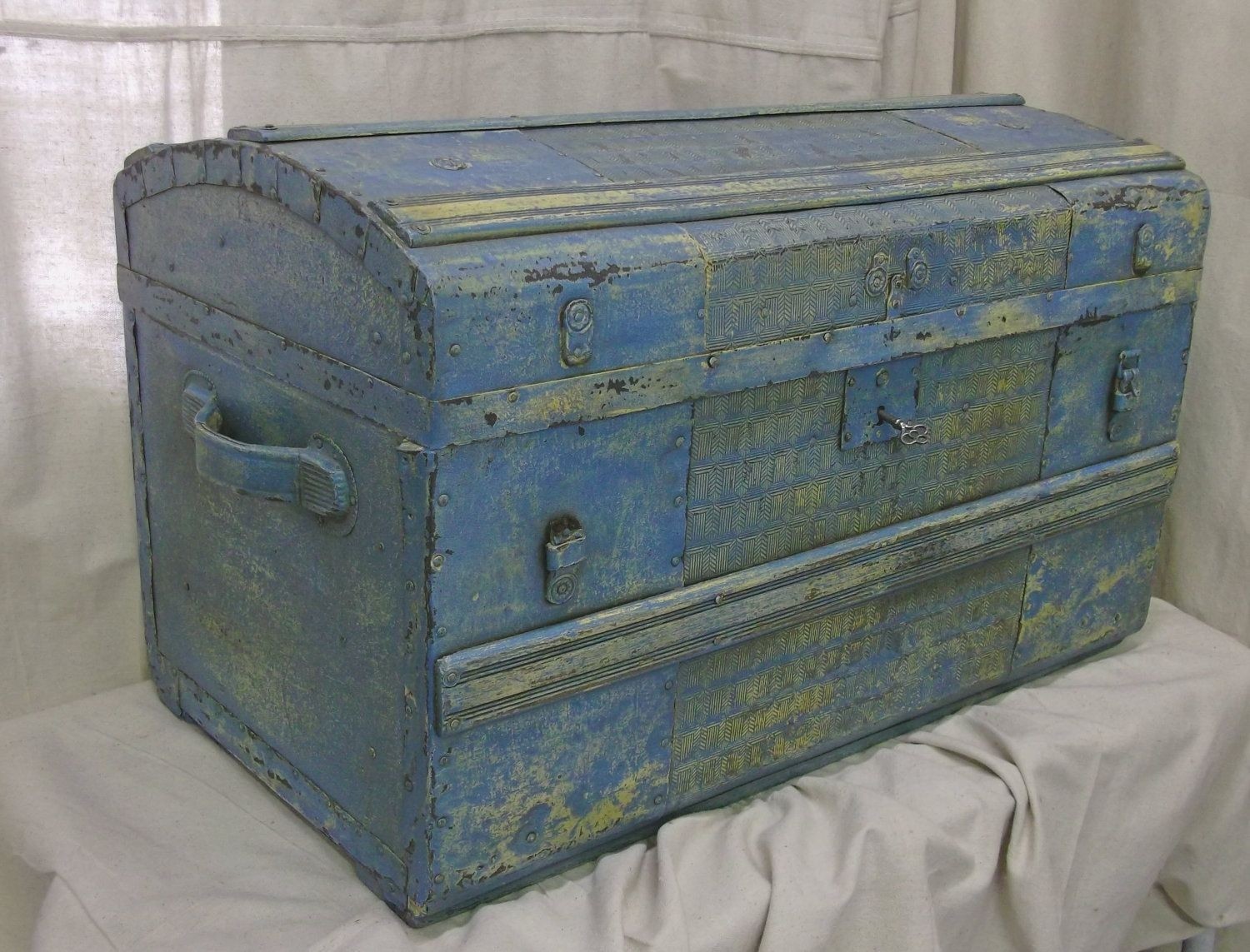 Shabby Blue Steamer Trunk / Chest - Chic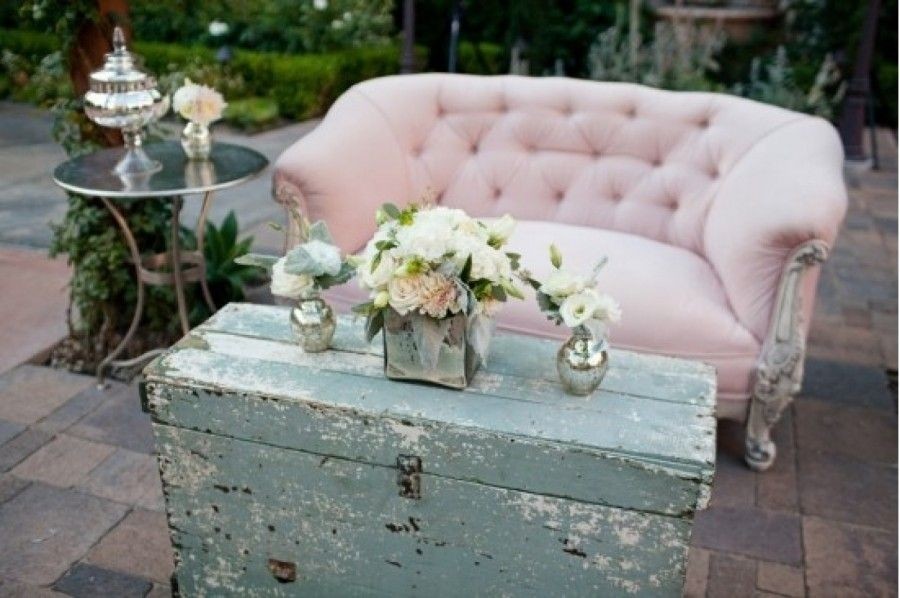 Accommodate your indoor or outdoor area with this old trunk that despite its weathered look can be a charming and practical decoration. You can successfully use it as a coffee table, and thanks to a movable lid, you will also have a spacious storage compartment.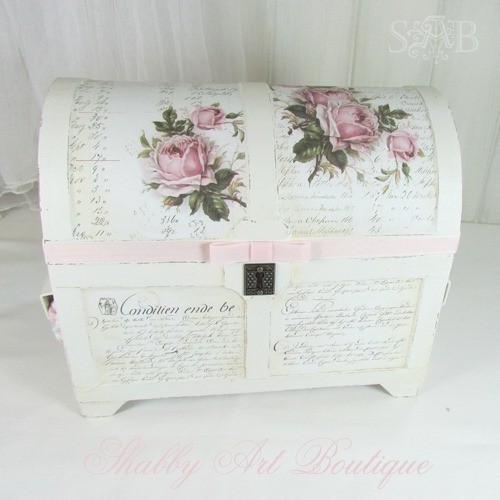 gorgeous shabby chic box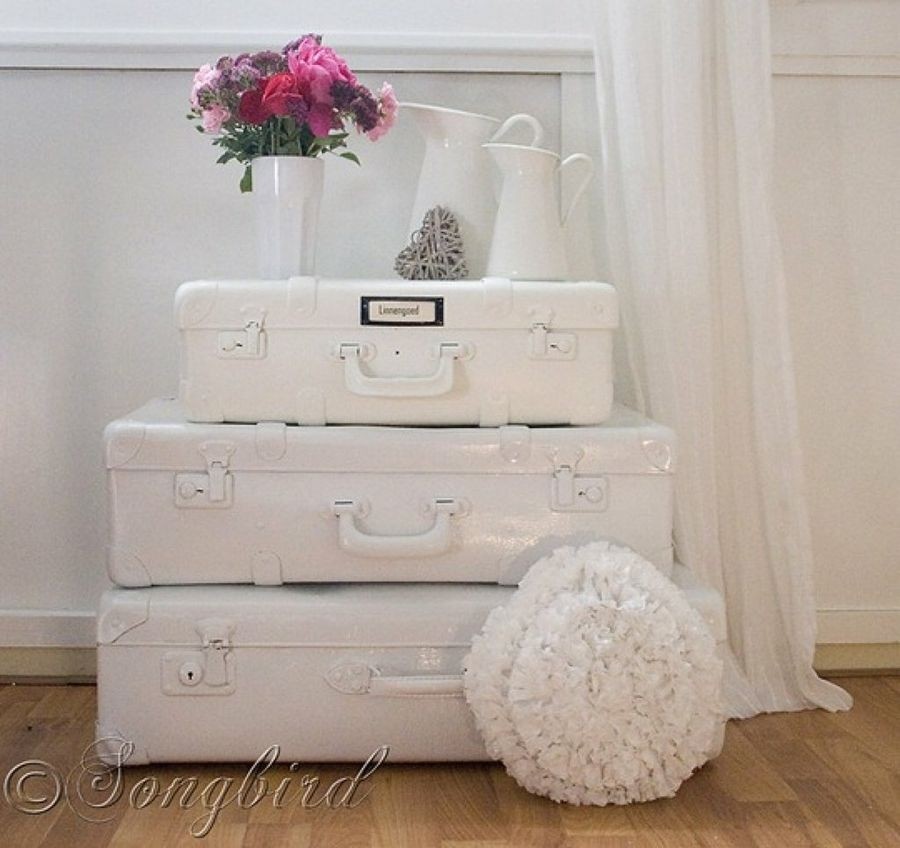 Have some old suitcases? Use paint (here: white) to refresh their look. Three trunks of different sizes, placed one on another, serve as decorous focal point, a small side table and, naturally, a storage piece.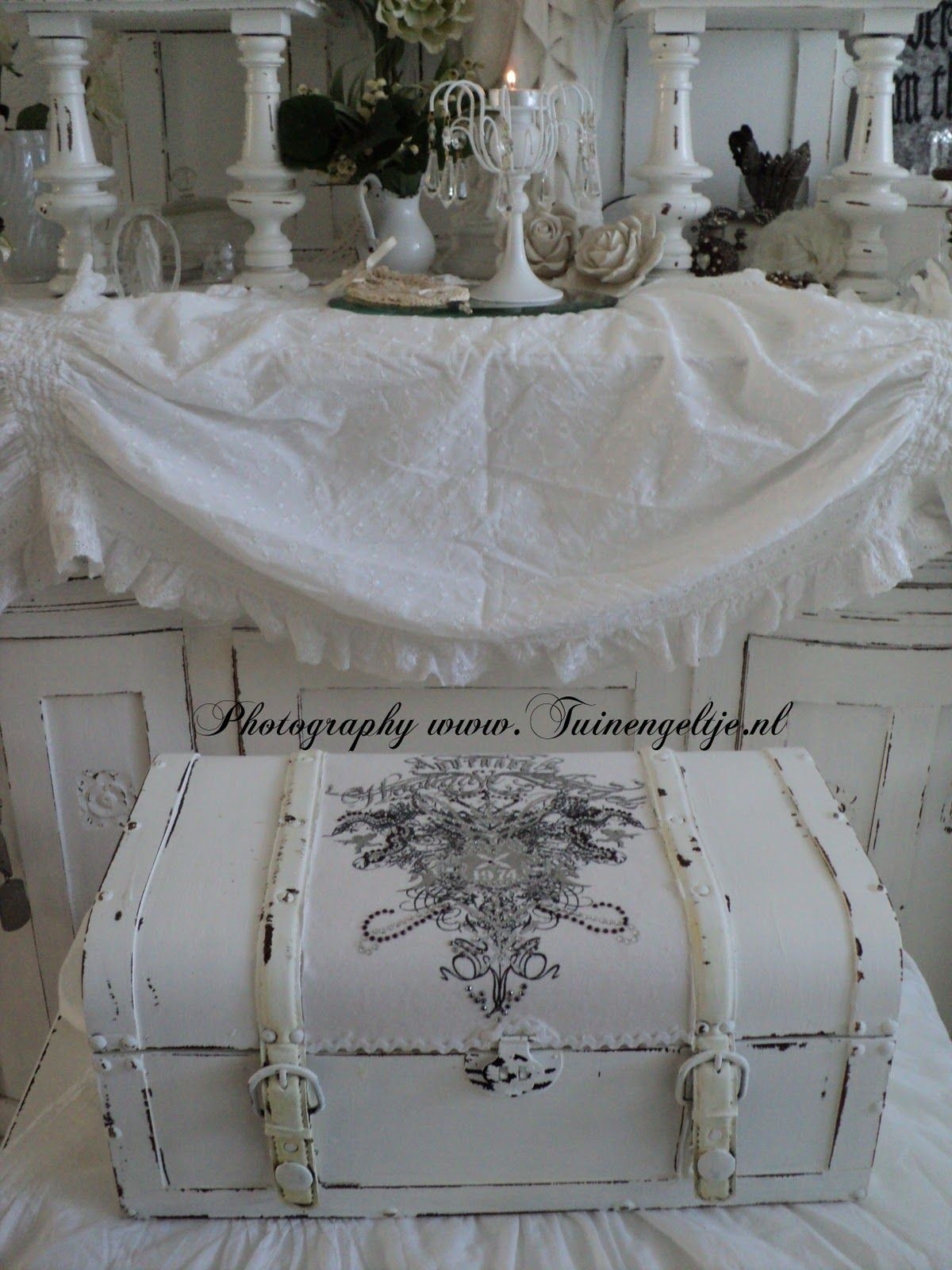 With such a lovely, repurposed trunk you can have a beautiful decoration for your vintage home. The trunk is characterized by a litle bit weathered look with an impressive print on top. Plus, it also offers an ample storage space.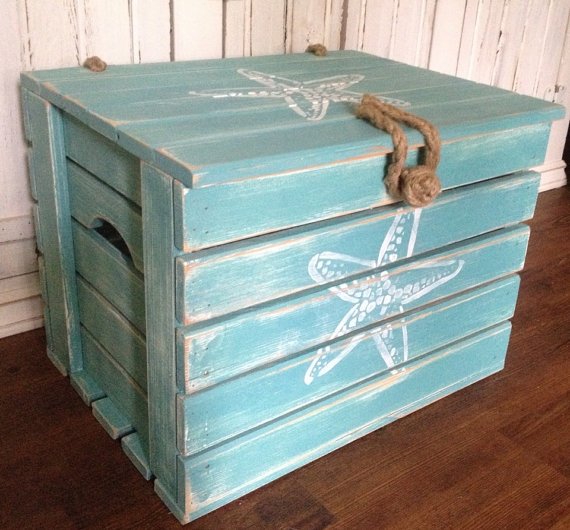 Starfish Crab Crate Side Table Treasure Chest by CastawaysHall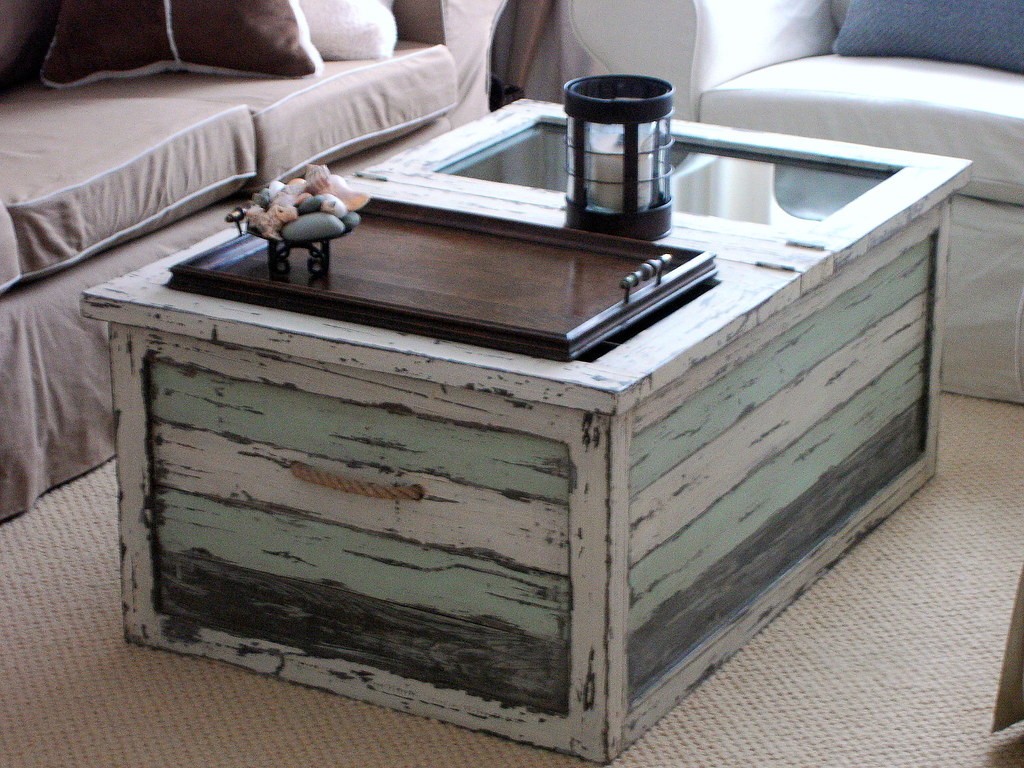 Distressed finish define the shabby chic of this multicolor trunk coffee table. To make the design more unique, a double glass top on hinges is added. Storage compartment inside is therefore easily accessible.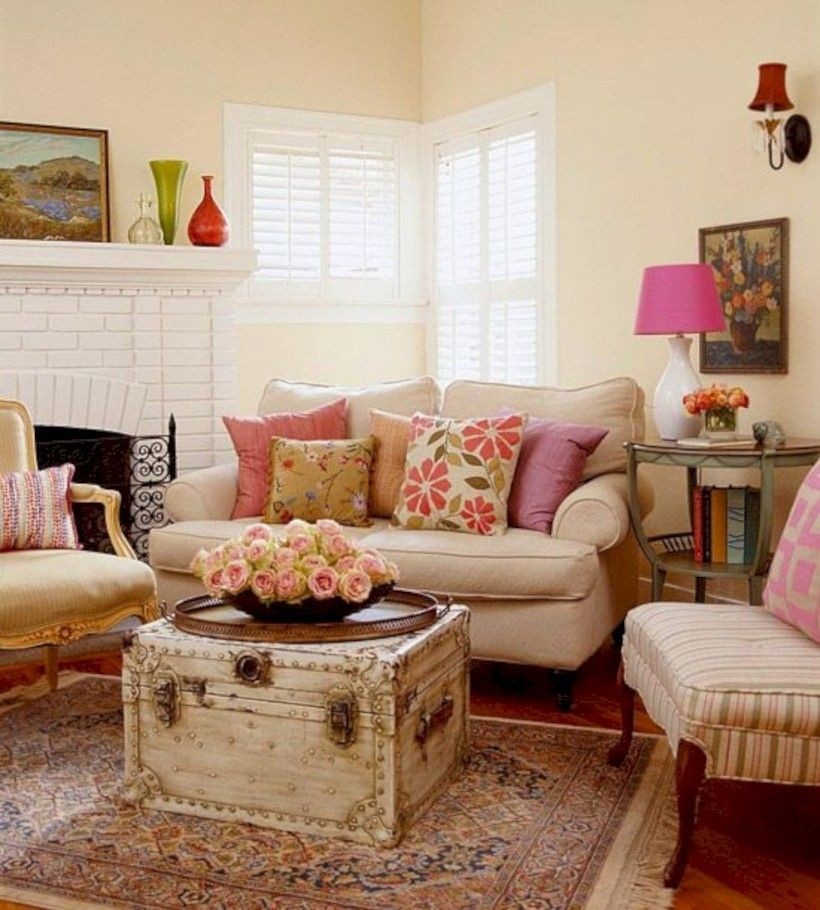 Timeworn elements bring in instant character and charm to the space. The beautiful vintage trunk not only enchants with its appeal, being a fabulous focal point, but also a functional storage spot.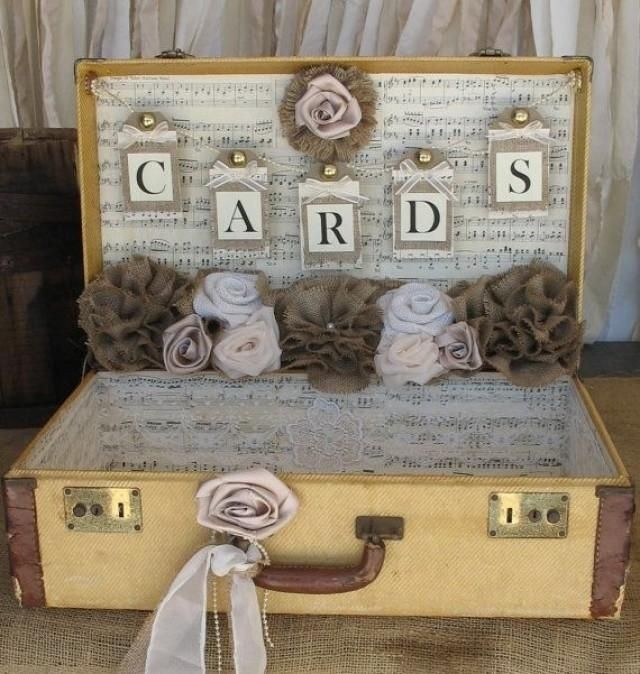 vintage suitcase for wedding cards | Vintage Suitcase Wedding Card Holder Shabby Chic Wedding Rustic ...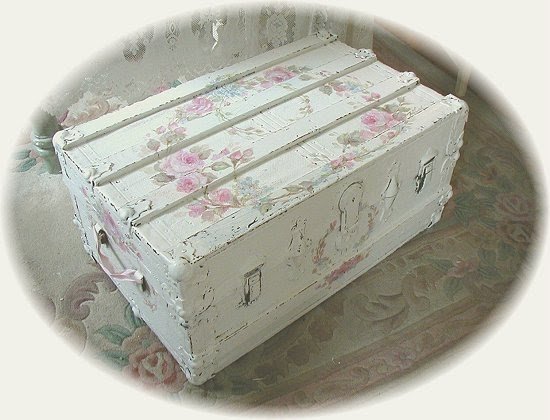 I want one of these and I will be in touch with you to do one for me as soon as I have the place for it. Love this beauty!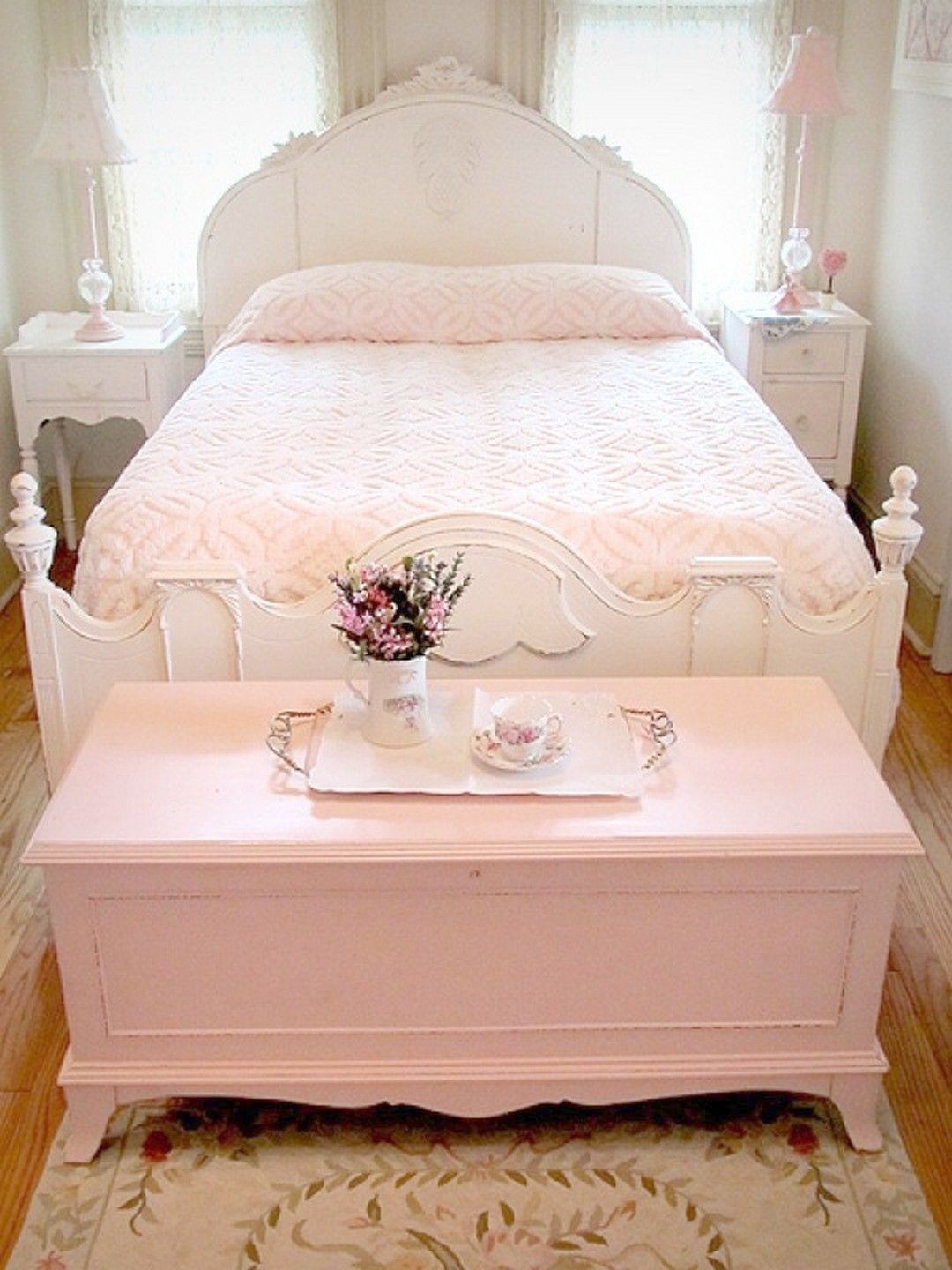 A lovely setting for any master suite - this shabby chic trunk in pink finish will easily allow you to complete the look of your interior and make for just the most fitting option for hiding your extra covers and blankets.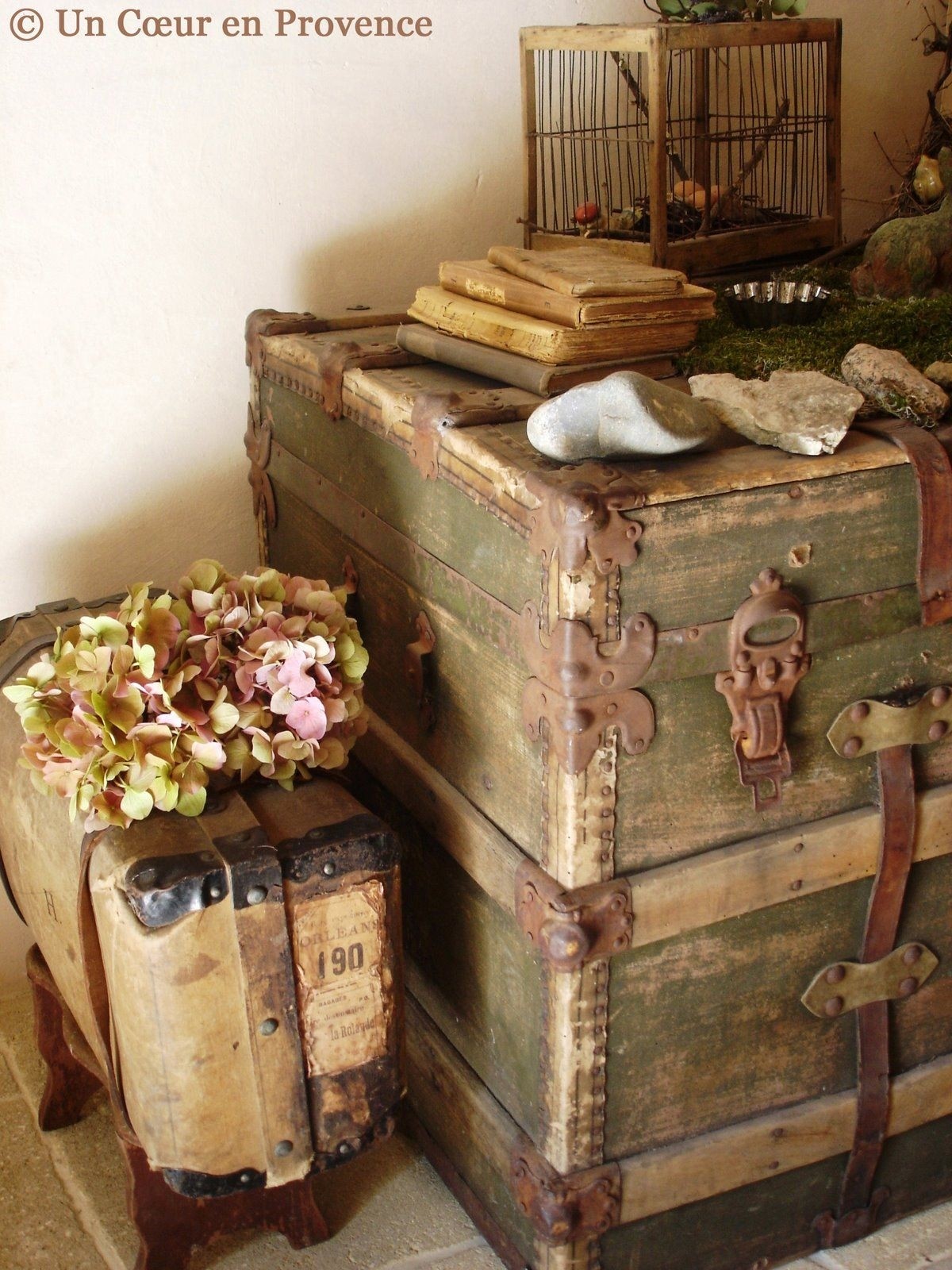 This distressed trunk constitutes a perfect proposition for those, who like shabby chic or boho designs. A perfect way to bring a bit of the rustic charm into the space.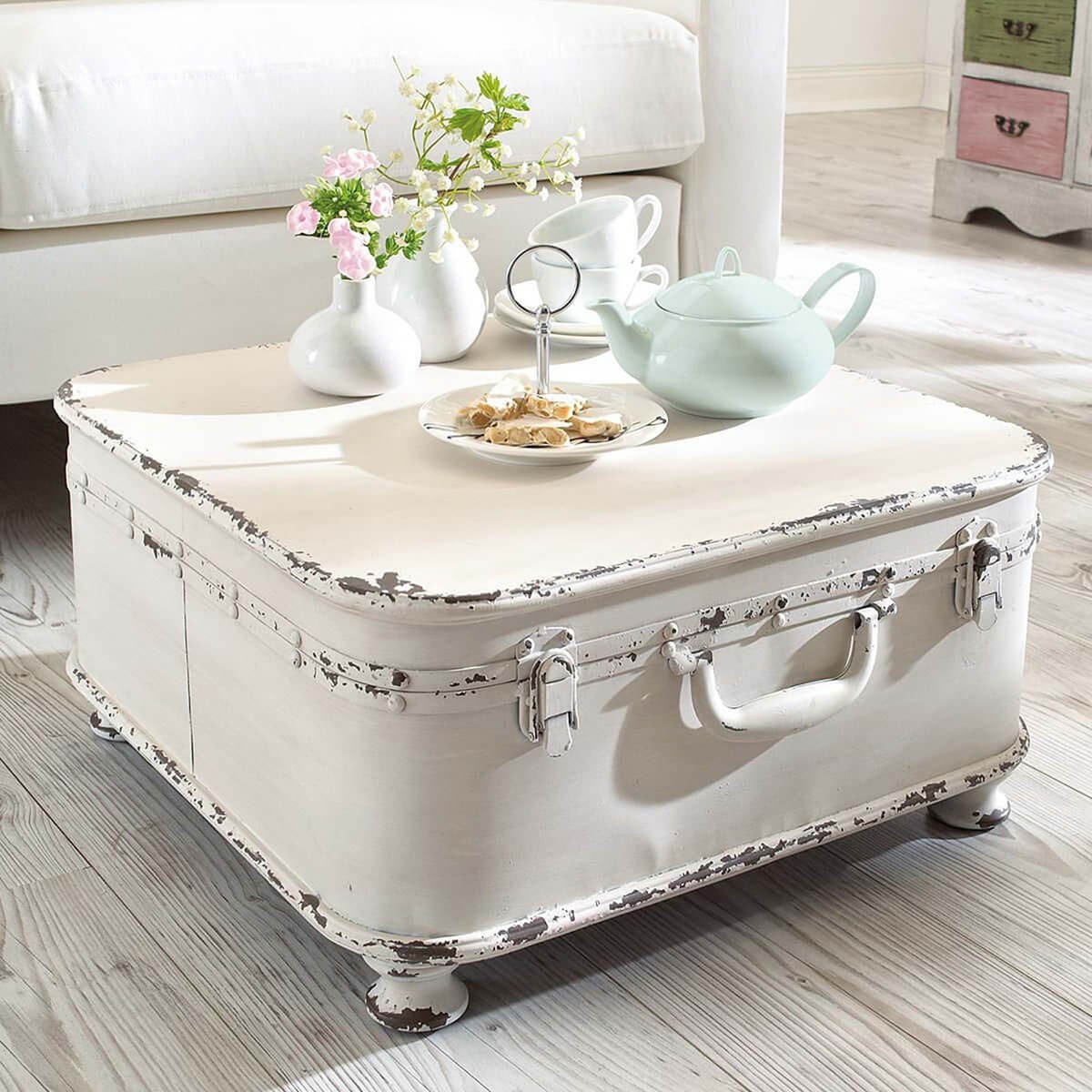 This stylishly made shabby chic coffee table is a beautiful combination of rich details and a raw, unfinished finish. The resembles a chest or suitcase and beautifully in harmony with the bright interior.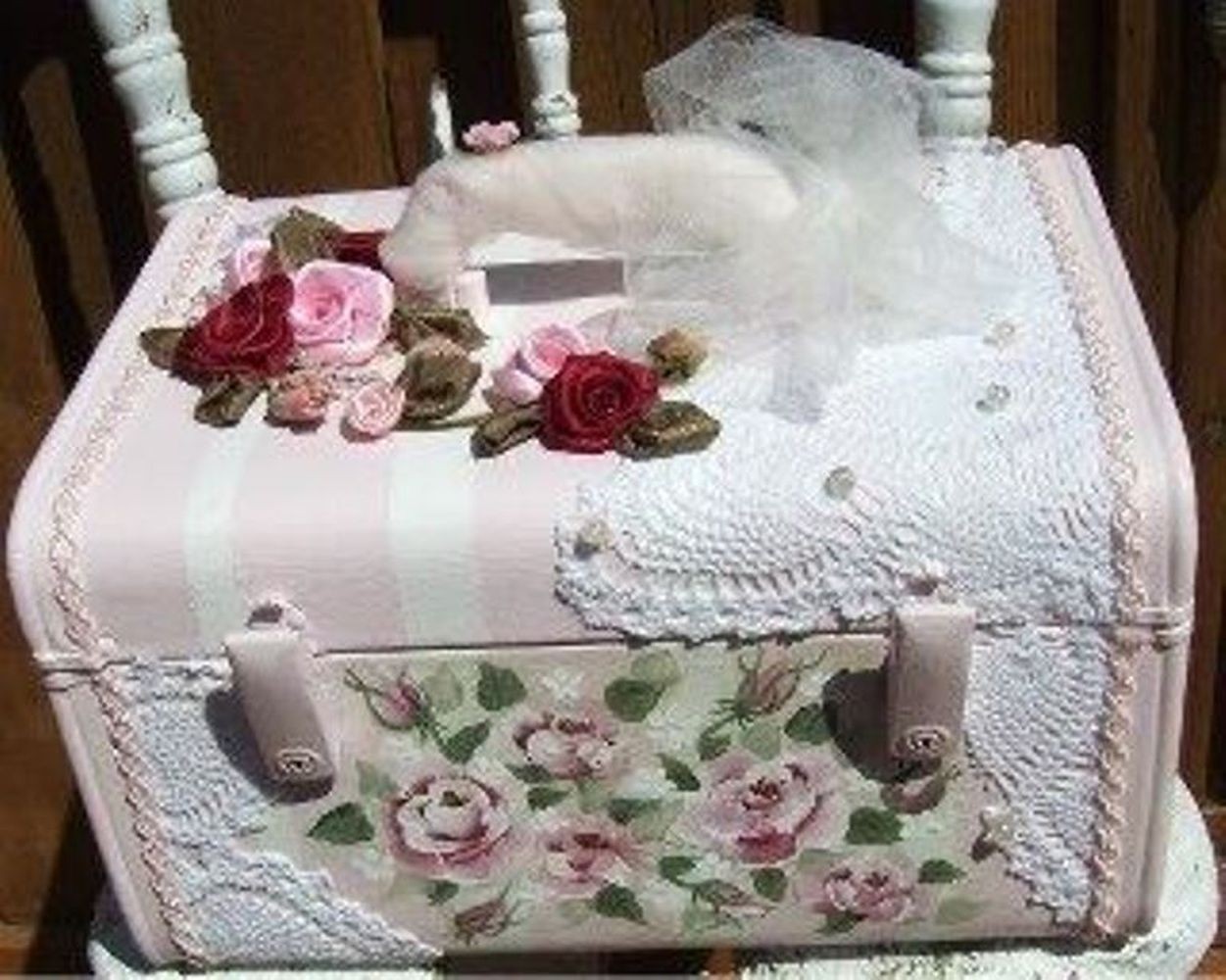 Why not simply re-purpose your old toiletries case and turn it into something a lot more appealing and utterly charming? This shabby chic trunk sports the charming, pink finish and flowery patterns for a more adorable look.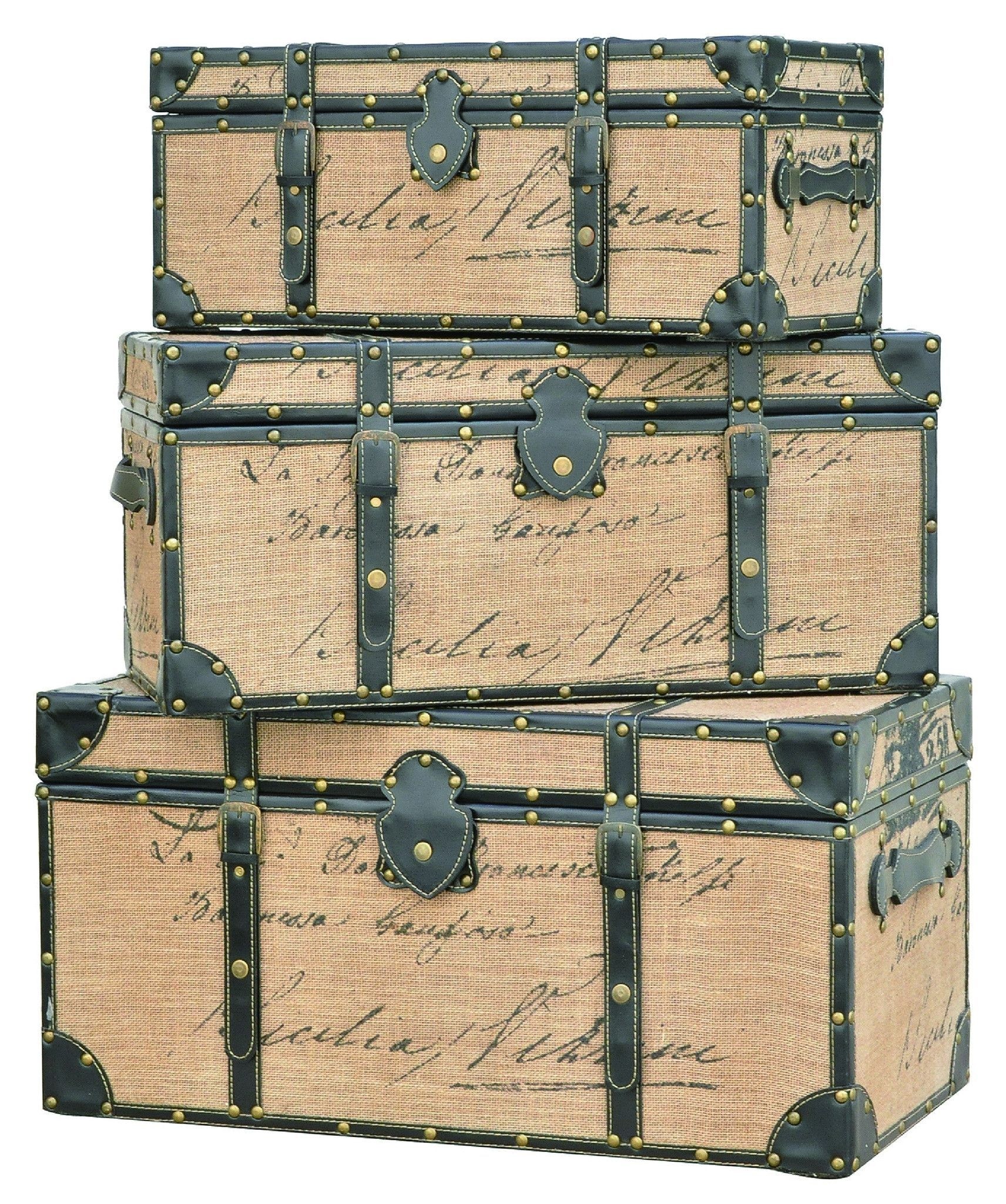 Set of three immensely stylish decorative storage trunks with French script design. They have sturdy and durable construction of wood and antiqued linen fabric finish. Come in three sizes. They will surely win the place in your heart and home.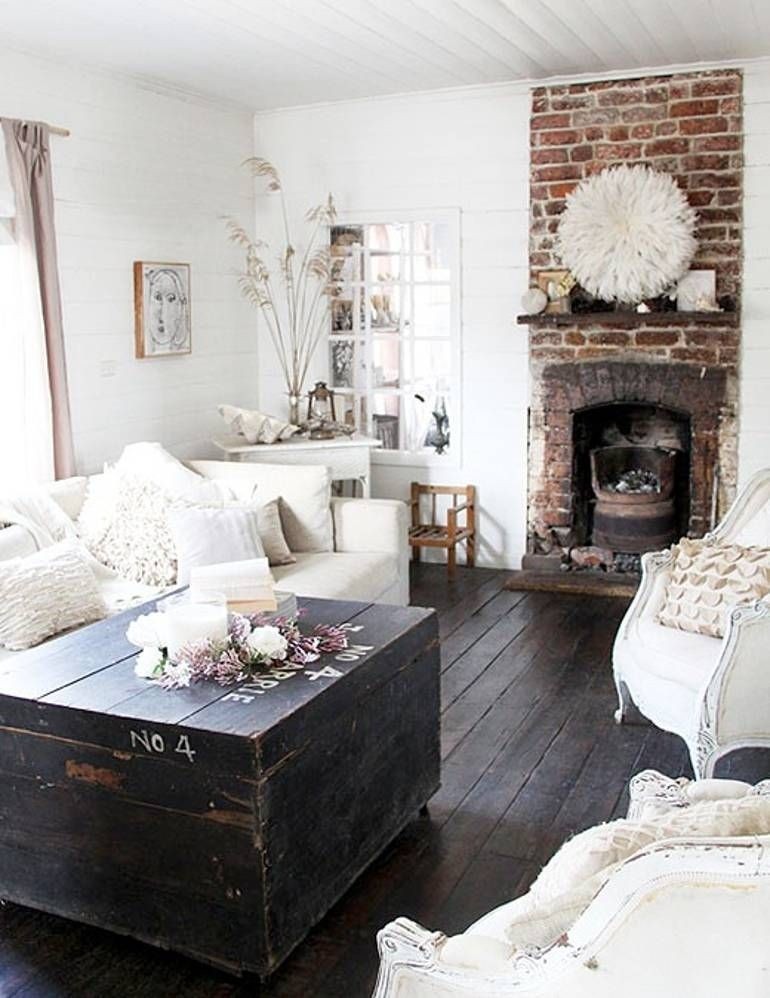 remove black box that seems to melt into floor. then great rm.vl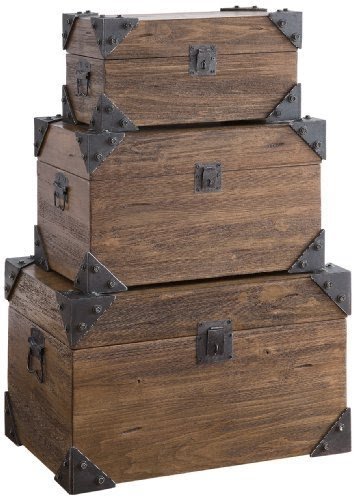 This set of 3 shabby trunks constitutes a perfect proposition for the rustic or industrial styles lovers. The combination of dark stained wood and metal is not stylish, but also solid, providing a long-lasting durability.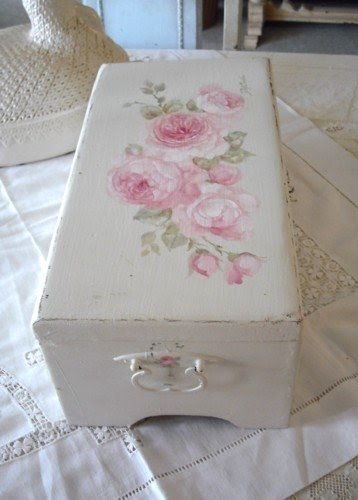 Debi Coules Shabby French Chic Art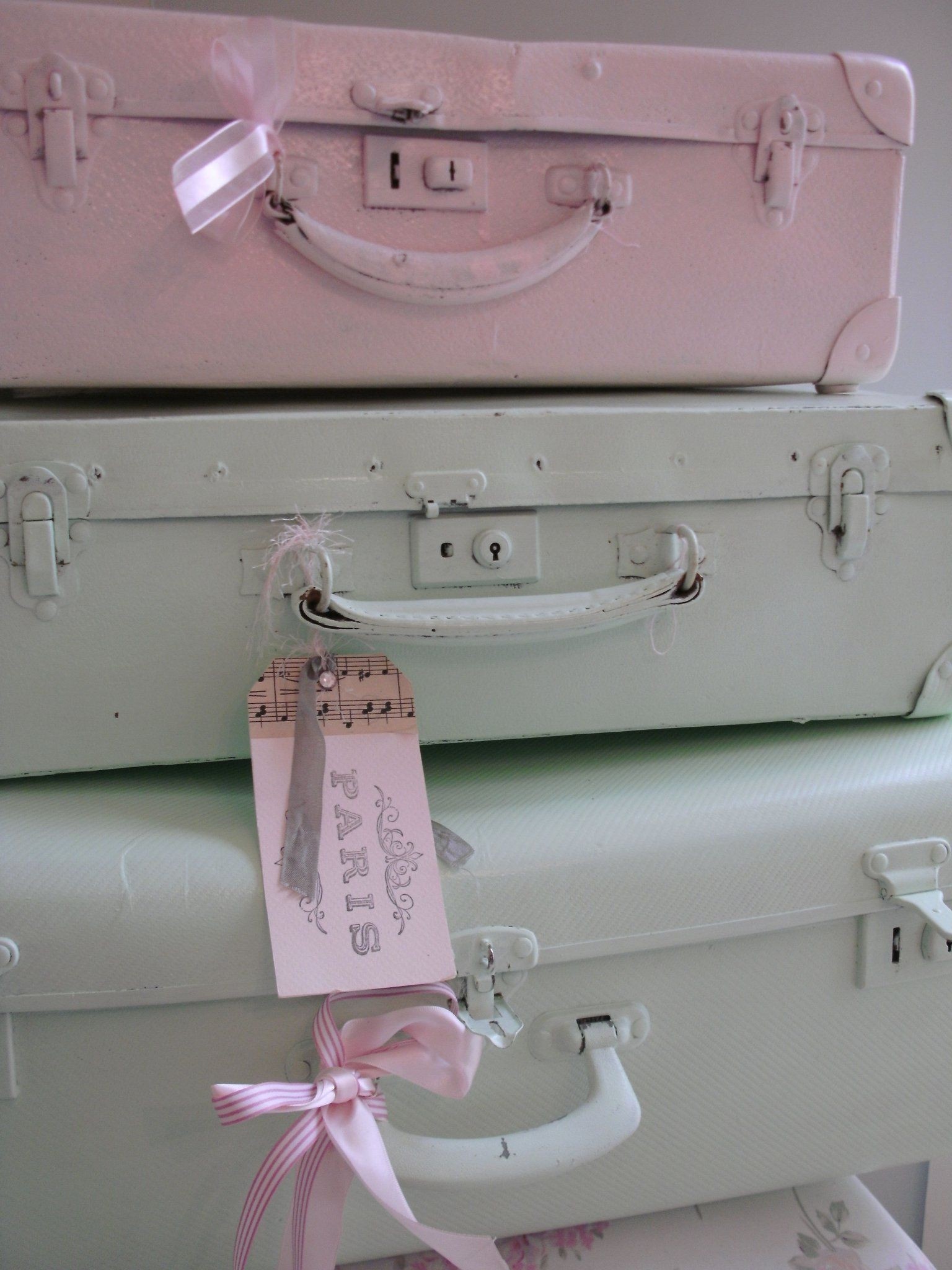 A set of vintage trunks that can be used as a lovely and functional decoration. Each trunk is hand-painted with pastel colors, featuring stylish, pink bows, convenient handles, and enough storage space for various belongings.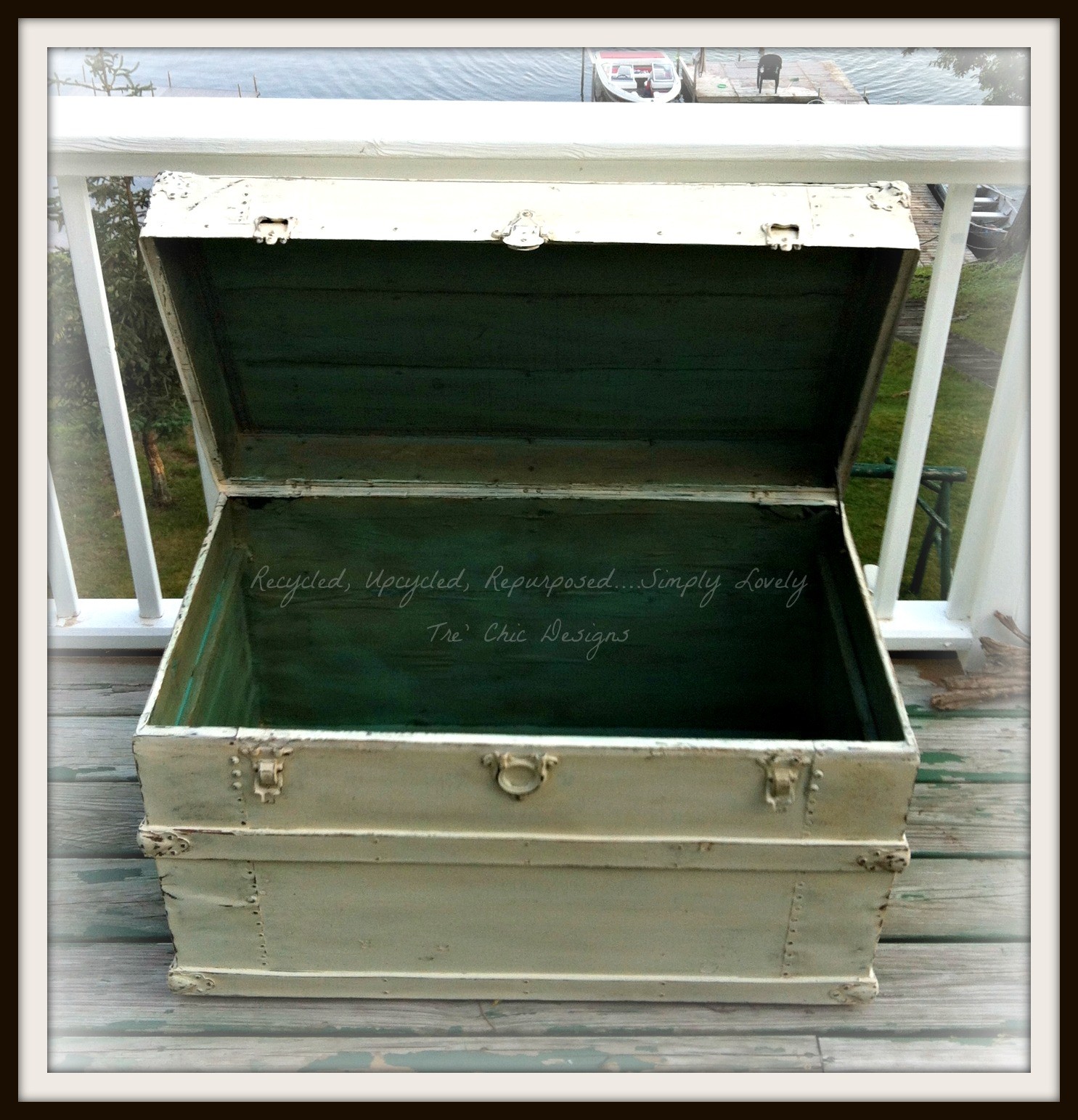 Recycled, Upcycled, Repurposed ....Simply Lovely Tre' Chic Designs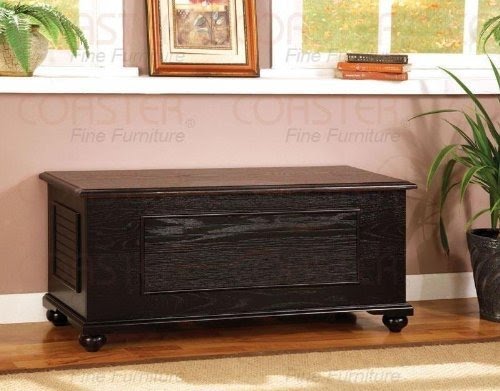 Box that will allow you to store a variety of items. It is very practical and decorative solution at the same time. The case is very interesting in its appearance and that it is also used to store various things means that it is also very practical.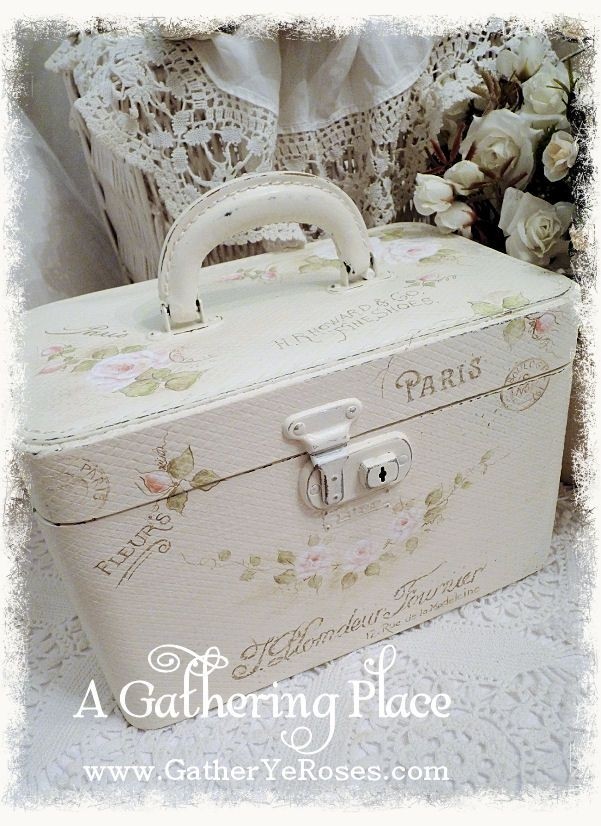 ~OOH LA LA!!! FRENCH WHITE REFURBISHED TRAIN CASE~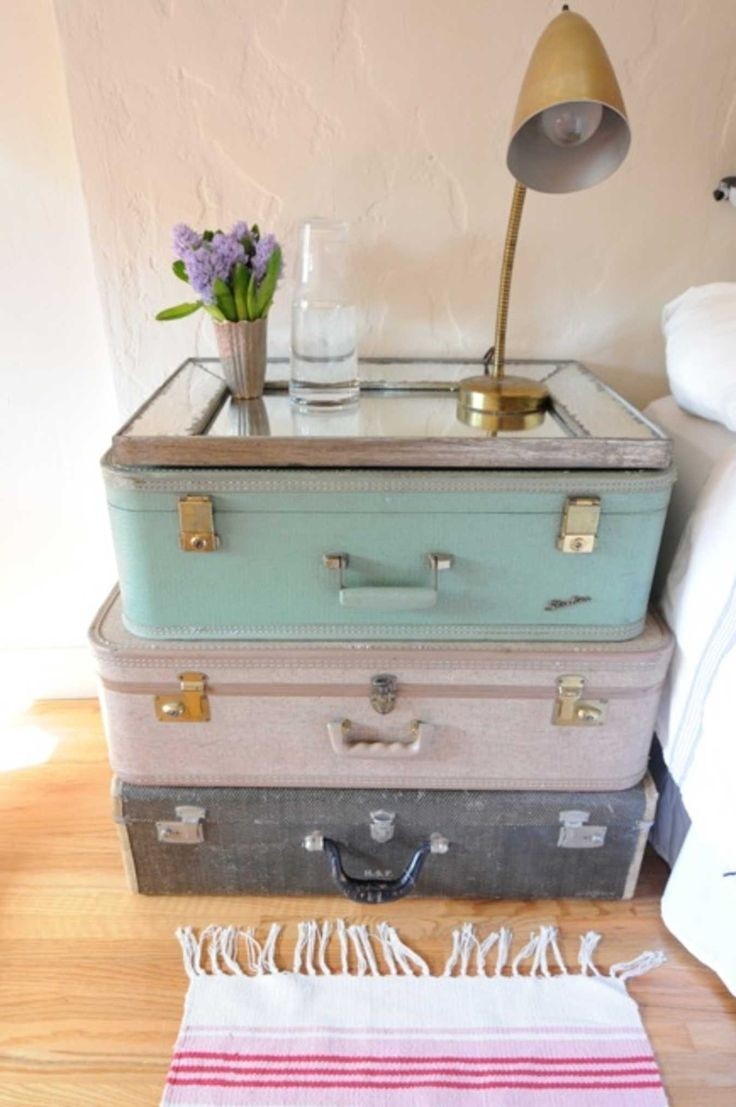 i love the idea of using vintage suitcases as a night table or coffee table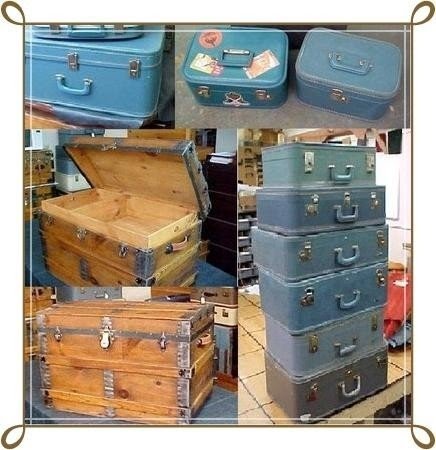 Shabby chic on Friday: vintage trunks...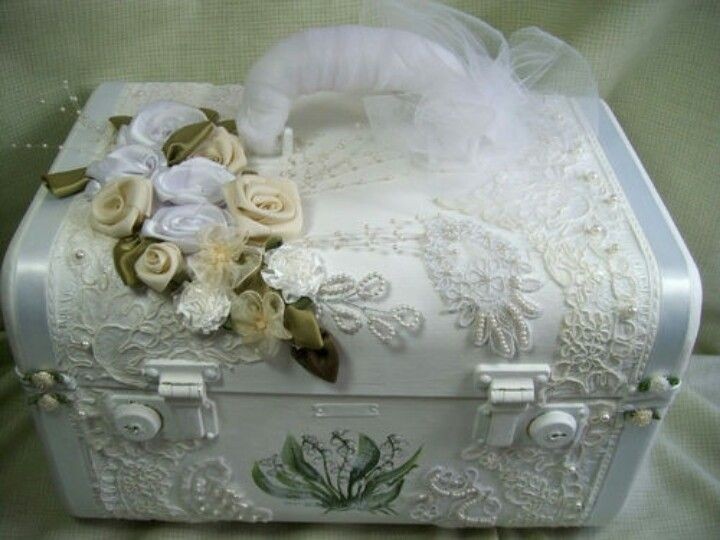 Bridal Memory Train Case - Handpainted - whites and creams - Vintage - Bride | eBay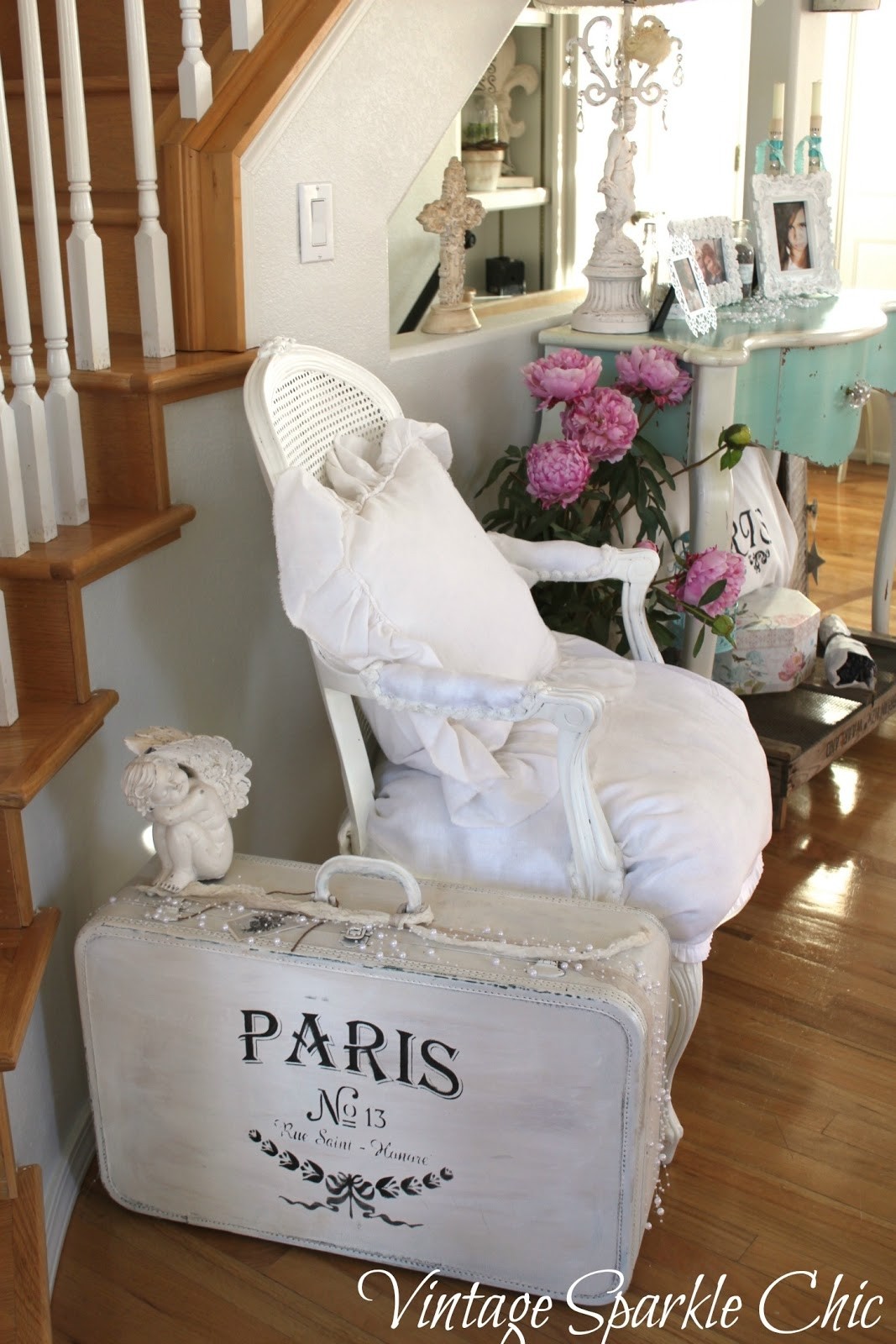 Vintage Sparkle Chic: stenciled vintage suitcase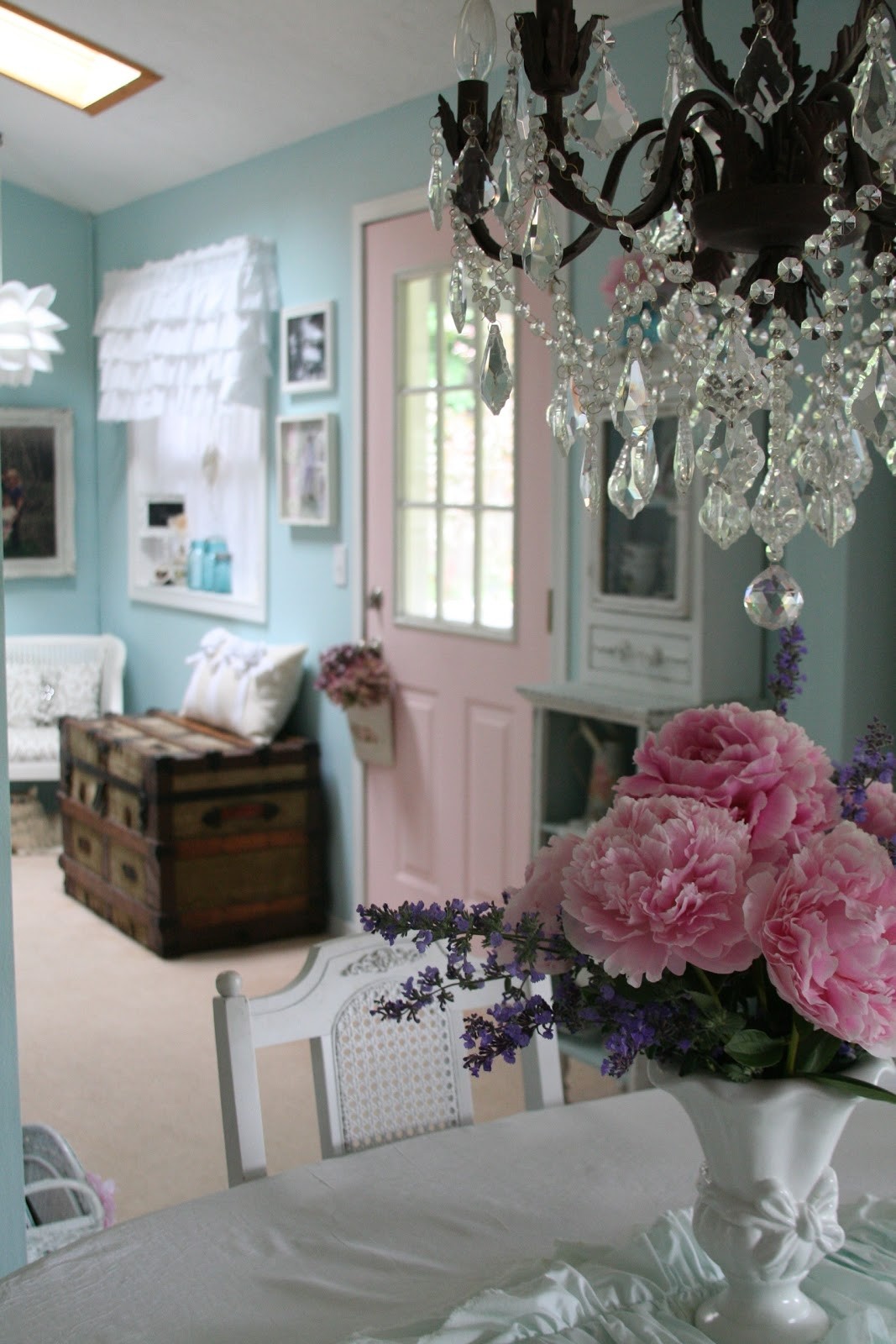 Shabby and fabulous - Pink door, aqua walls , delicious chandy!Loving this pink door!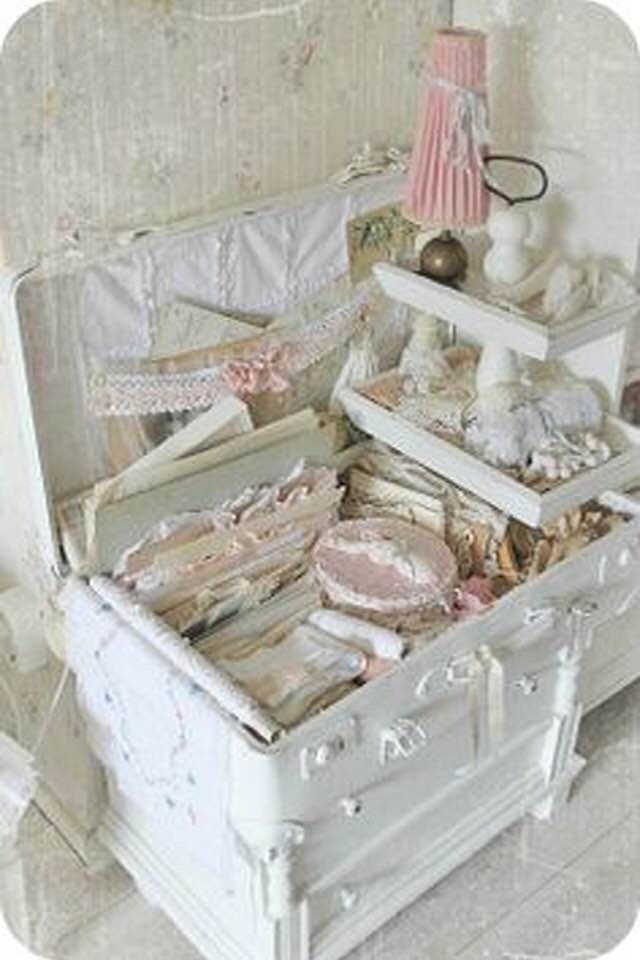 Oh my gosh, I know what to do with my old trunk!! What a lovely way to display old lace cards and patterns and yummy soft things.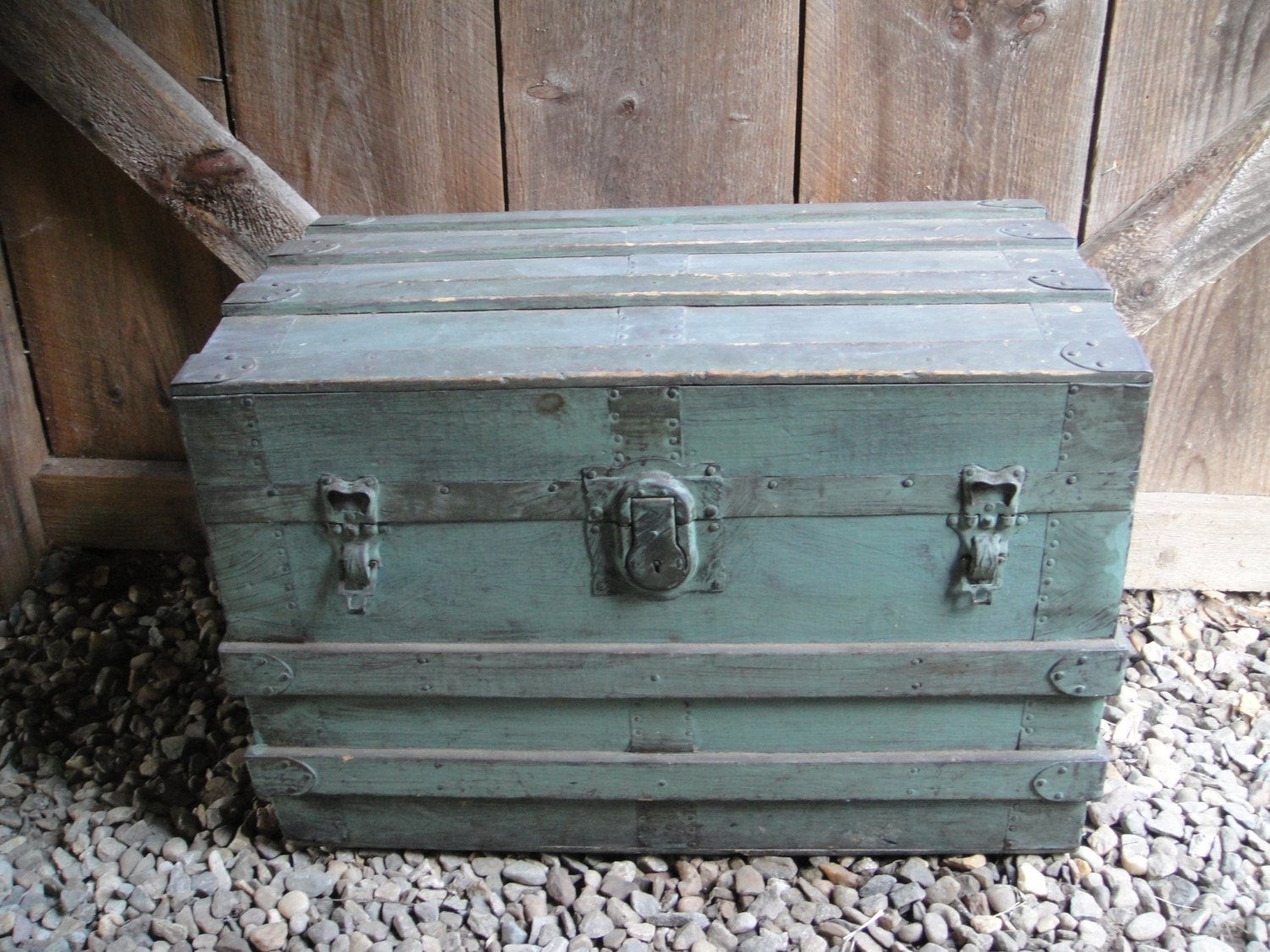 Retro Steamer Trunk Blue Green Shabby Chic Trunk Antique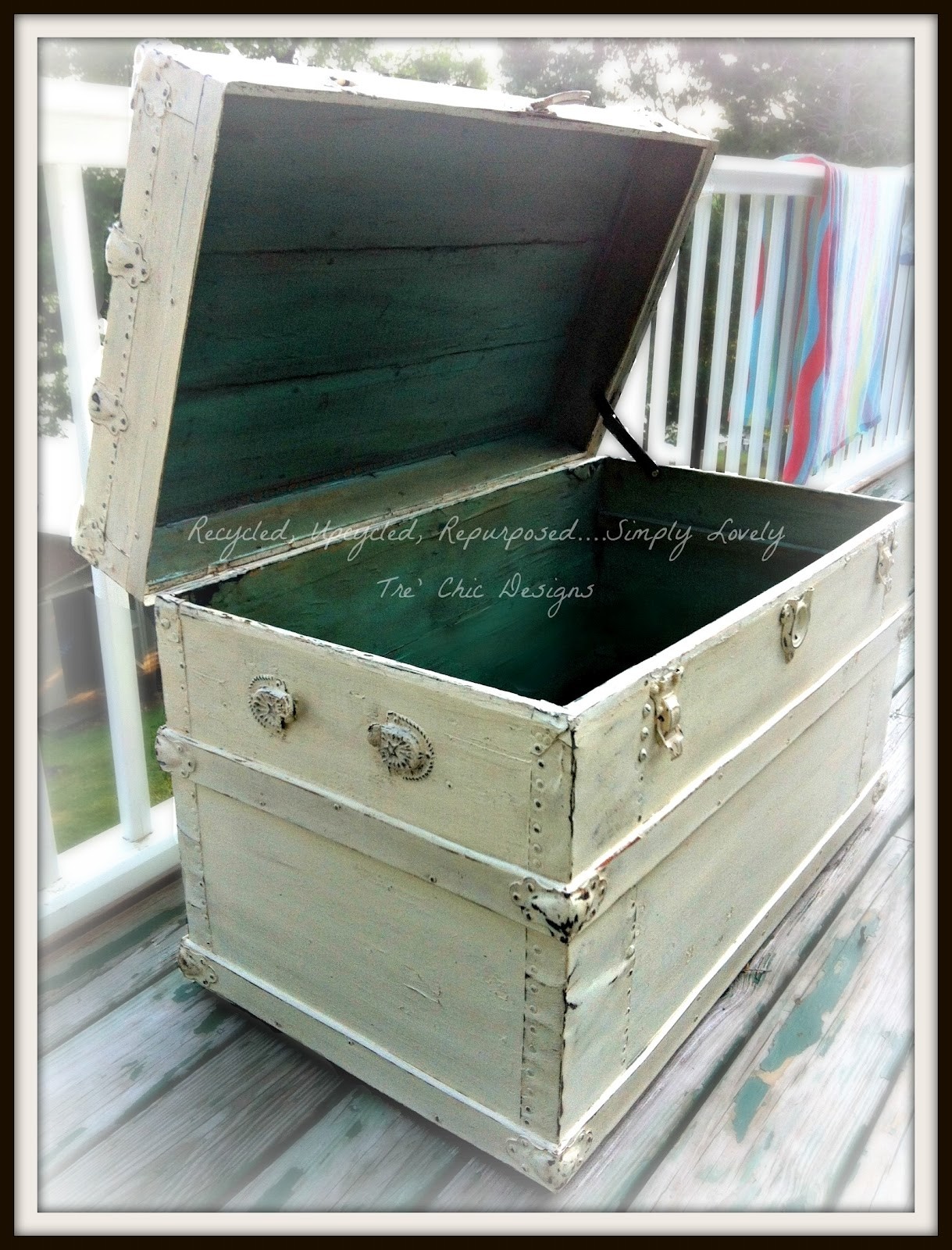 Recycled, Upcycled, Repurposed ....Simply Lovely Tre' Chic ...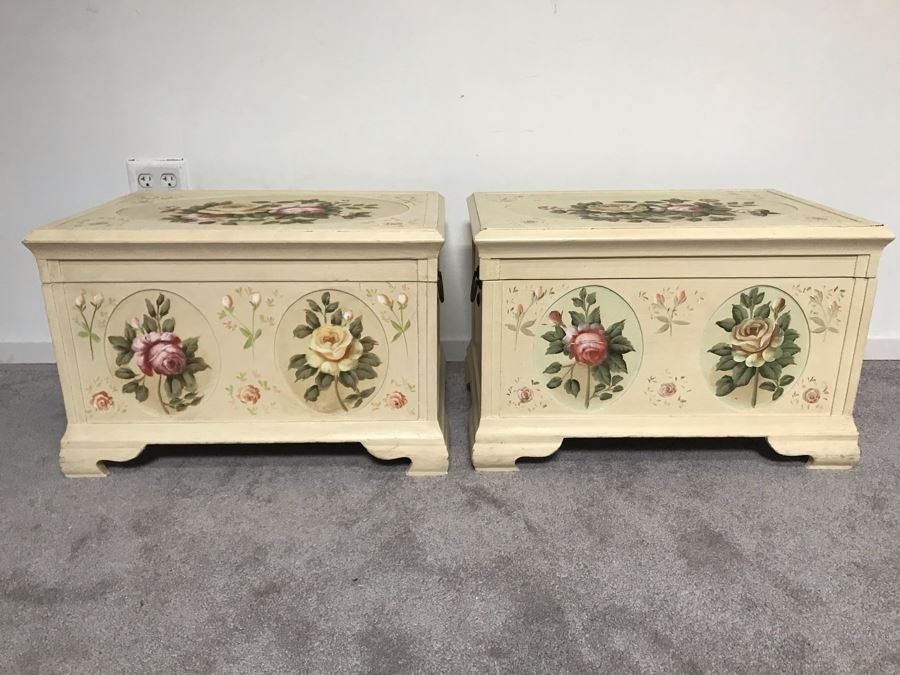 Pair Of Hand Painted Shabby Chic Trunks Chests 24W X 16D X 16H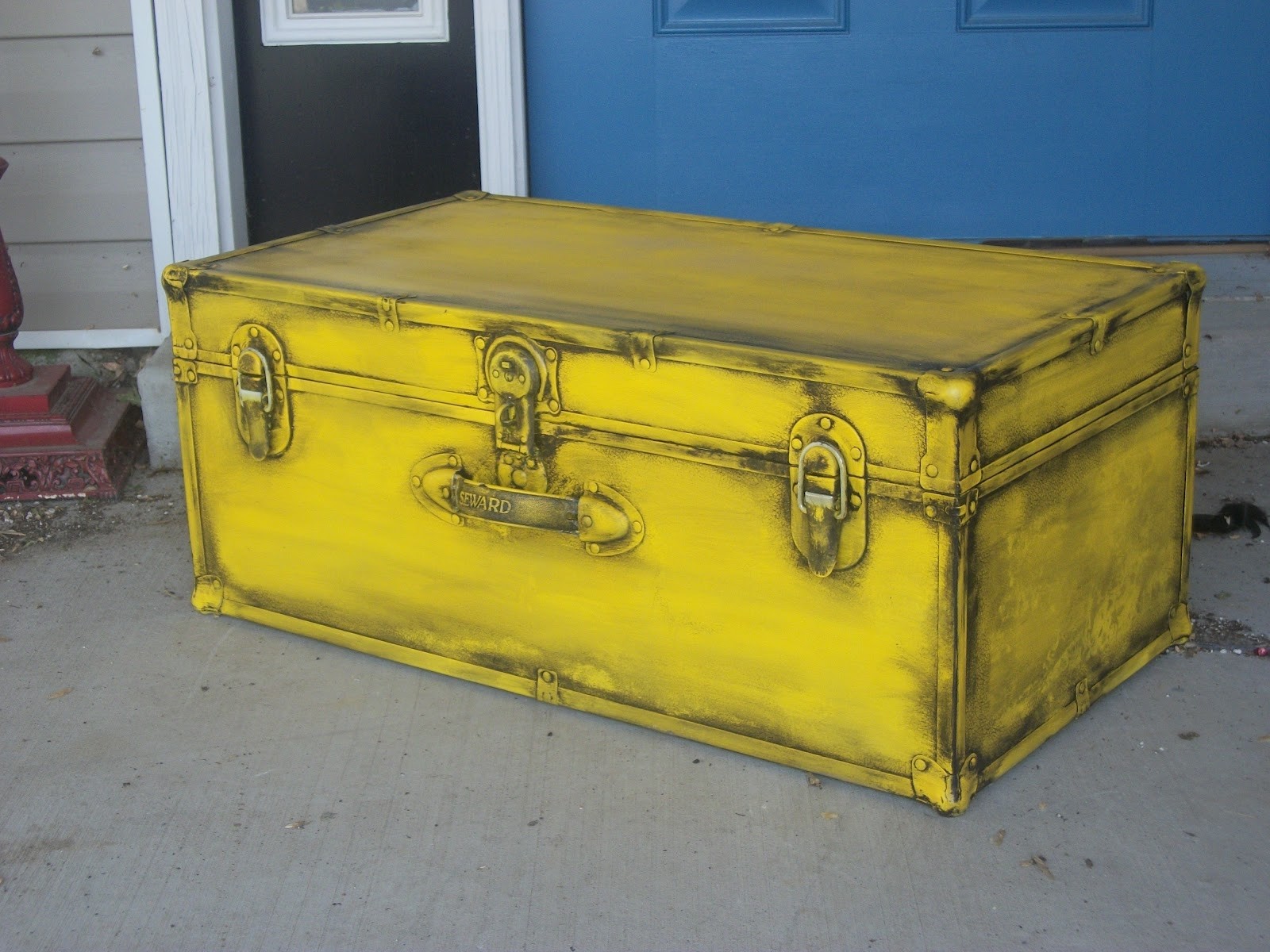 Nest and Nibble: Shabby Chic Trunk!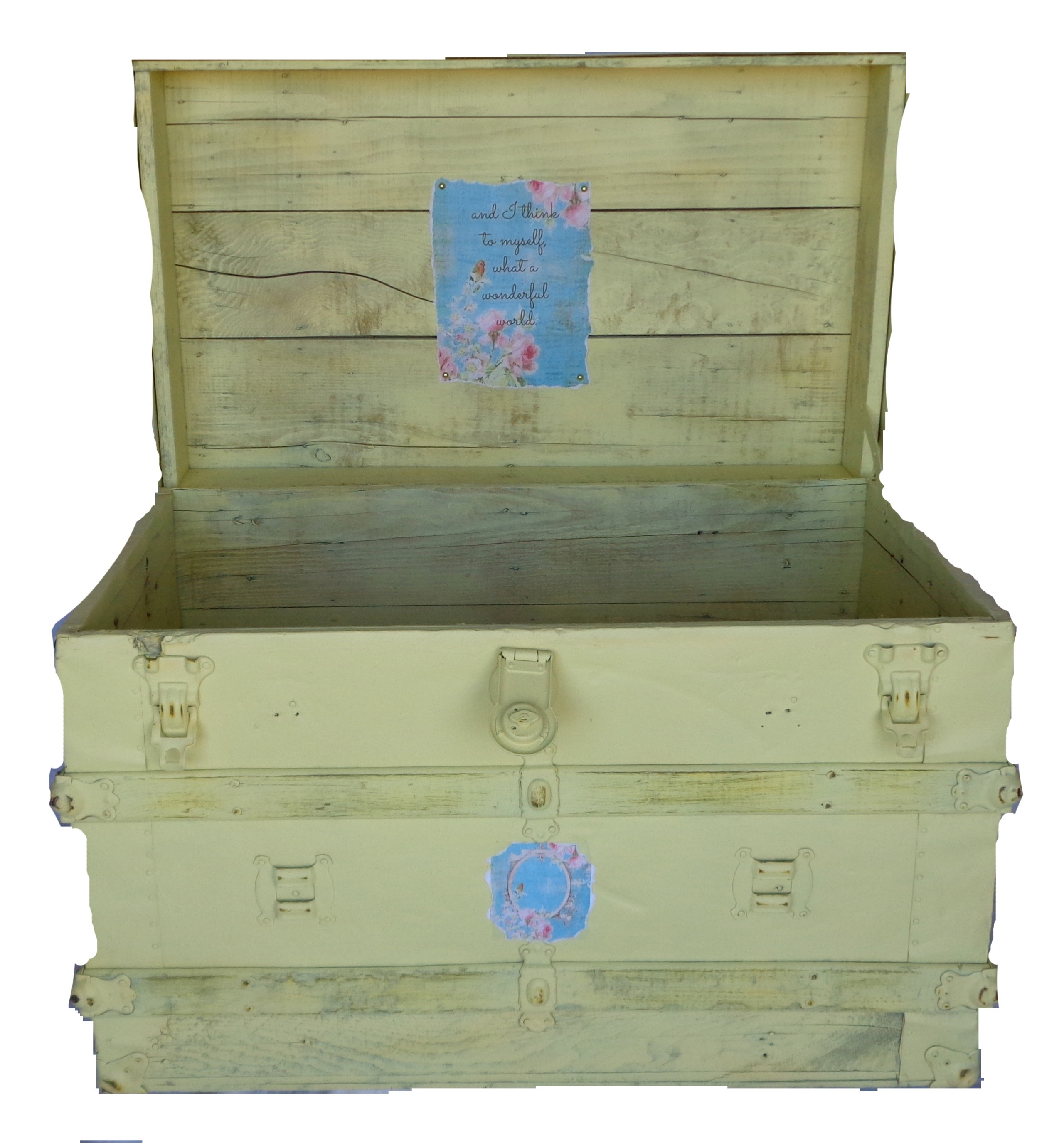 Shabby Chic Vintage Packing Trunk | Omero Home