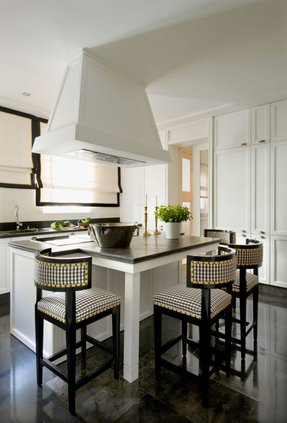 Interesting bar stools. The black colour of their wooden frame makes them elegant and versatile, while the interesting crate on the upholstery keeps them safe from being boring. A great addition to introducing the eclectic vibe to your kitchen.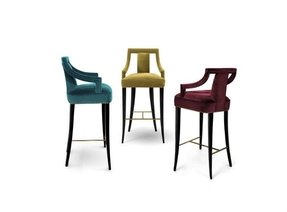 These modern bar chairs are upholstered of the soft velvet with many color options to choose. They have got the solid legs with footrest. They add a luxury touch to any interior.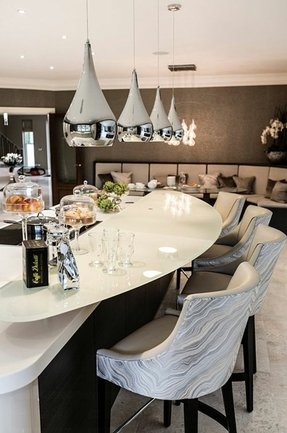 This beautiful living room with kitchenette is a wonderful combination of modern design and functionality. The effective lighting of the kitchen island, beautiful lounge chairs and a lovely corner sofa with table make a great place for the whole family.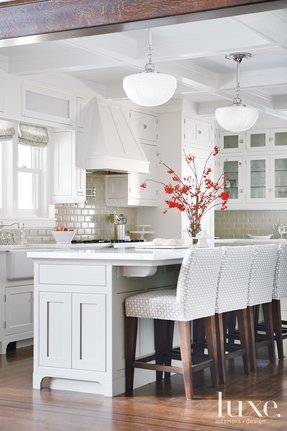 Make a grand impression with these luxury and comfortable bar stools. They have got the classic back and wooden base. The upholstery has the neutral pattern with light color.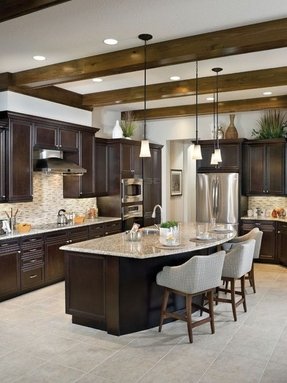 Rutenberg Lakeland Luxury Designer Home - Rustic kitchen with dark ceiling beams - island with counter seating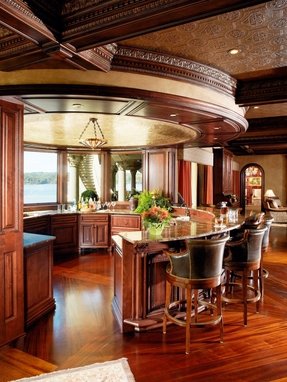 Made in comfortable design bar stools with luxurious leather upholstery make the decor takes on a unique expression. The whole, based on wooden consolation, is robust and stable. Perfect set for the living room.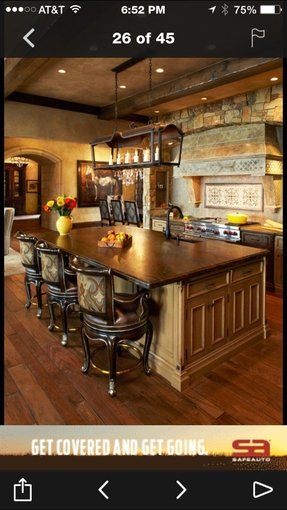 To get a French country style kitchen, you for sure need to use wood in varied tones. Stone tiles are also welcome. Here a big kitchen island is the focal point. Classic counter stools feature padded backs covered with brown and teal patterned fabric.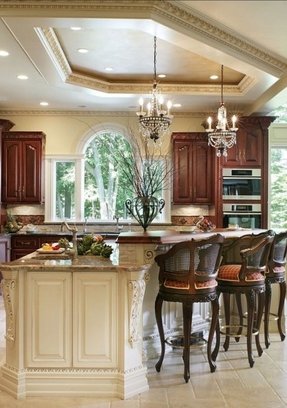 why hello dream #Home #Decor #kitchen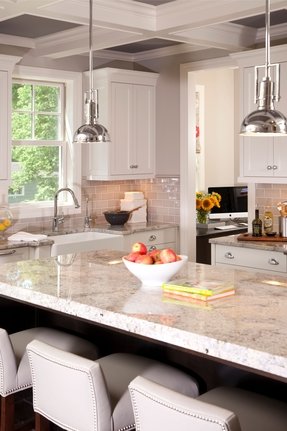 Splash your kitchen counter with a touch of snow white luxury by choosing those elegant barstools. With a wood frame in a cappuccino finish, stylish nail head trim and white leather upholstery; those beauties provide the highest level of pure aesthetics.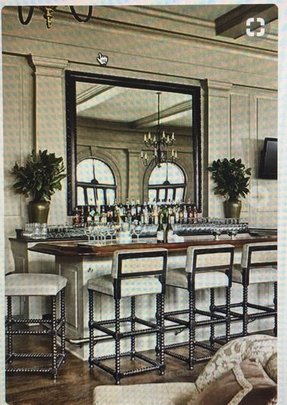 Bar #home #inspiration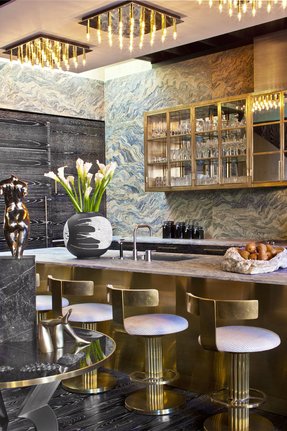 Elegant and sophisticated approach to a classy home bar with a metal, golden theme and a marble countertop on the kitchen island. The glassed and mirrored floating cabinets in the back provide a handy way to store glasses.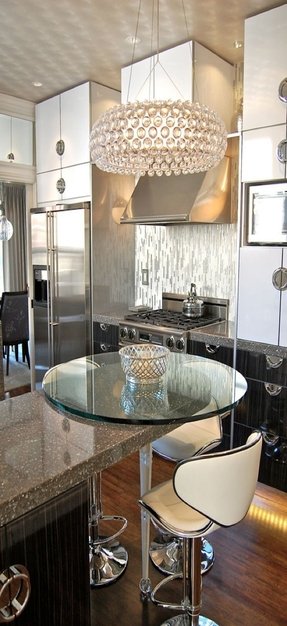 Steven Favreau Contemporary Kitchen San Francisco
Splash your bar area with a touch of modern elegance by choosing those sophisticated barstools. They have chrome-finished poles with matching round bases and matching footrests, while holding streamlined seats and backs, padded and upholstered in off-white leather.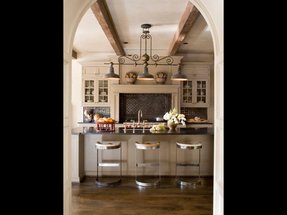 The shape and materials used are important-this is a lesson that flows from interior design. Metal crescents have to find itself as luxury bar stools that will fit perfectly in a cozy kitchen with an interior cover made of light, honey-colored leather.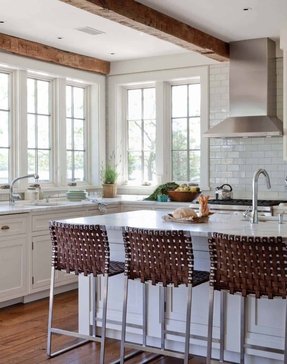 Maintaining the harmony of the interior - especially the kitchen - is of great importance. You can add the interesting classic but luxury bar stools, whose back and a seat is made of woven leather of the highest quality, in deep chocolate color.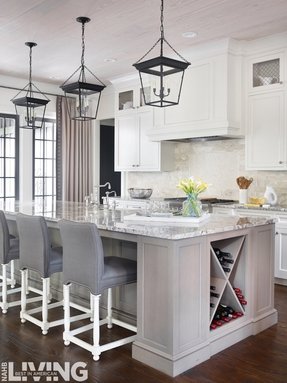 Kitchen island mounted on wooden base and fitted with shelves for bottles of wine. Rectangular top is made of high quality stone. Functional design for each home according to taste and need.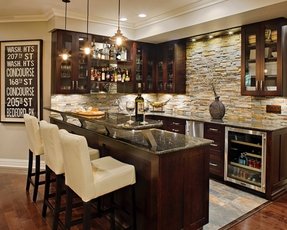 Pretty comfy traditional barstools with wooden frames finished in dark brown. A barstool has quite tall angular legs and simple straight footrests. Its deep rectangular seat and quite tall fullback are foam-padded and covered in creamy pleather.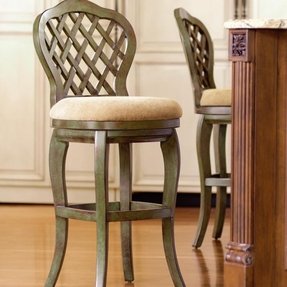 Interior Design Ideas - Home Bunch - An Interior Design & Luxury Homes Blog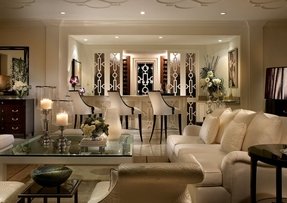 Luxurious interior design with durable and attractive bar stools. These items feature very solid wooden frames in universal black color. Their round, cushioned seats are covered with white, neutral material.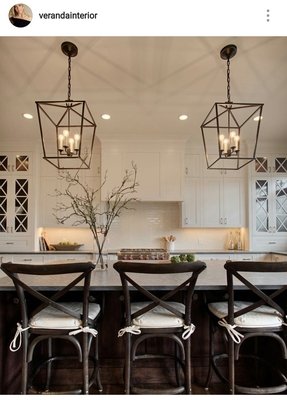 With those lovely barstools your kitchen will be sparkling with vintage flavor and tasteful elegance. Each barstool comes with a hardwood frame, an X-shaped back, a rounded footrest, flared legs, and a white fabric seat cushion attached to the frame with matching strong ties.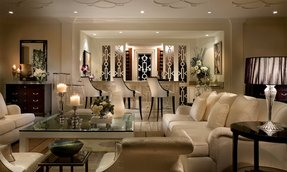 This large luxury kitchen mixes traditional rustic elements with contemporary elegance. Lots of wood is utilized for floors, kitchen island and stools, and the sink corner has stylish stone backsplash.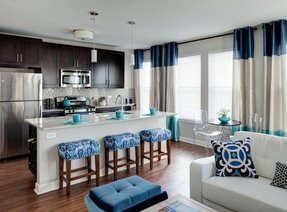 Evanston Luxury Apartment Kitchen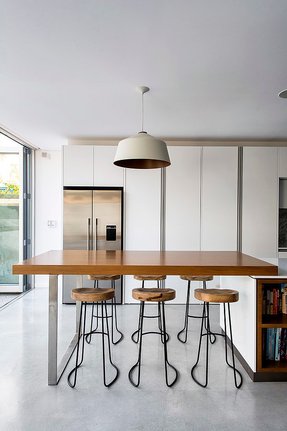 TED Addition by Mata Design Studio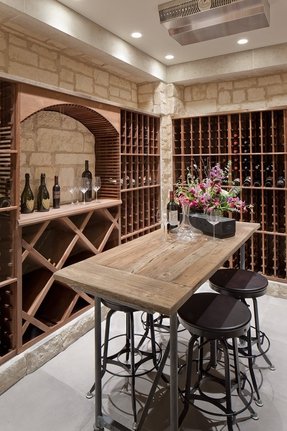 Modern rustic kitchen. I may just spend all day cooking and baking if this was my kitchen!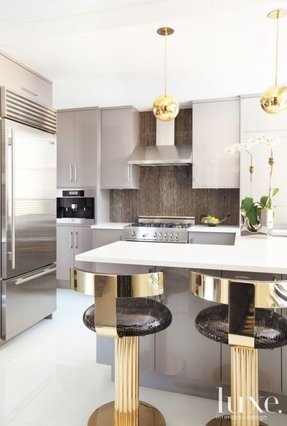 The luxurious kitchen with elegant golden accesories. Even if some of them looks like taken from the discotheque, the effect is amazing. With toned silver fronts of furniture it makes a perfect whole.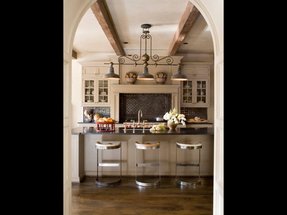 Shingle Style Family Home - Home Bunch - An Interior Design & Luxury Homes Blog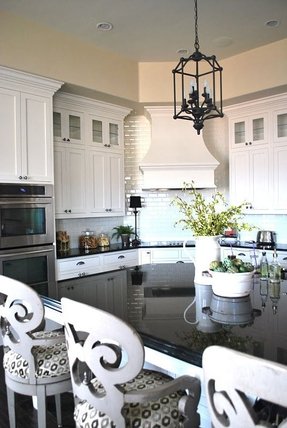 JWS Interiors LLC "Affordable Luxury"
Copyright 2014 All Rights Reserved Jorge Kurczyn de HSK, S.A. de C ...