Velvet Stools
There is something ultimately luxurious about the look and feel of velvet. Its sumptuous textile begs to be touched. Fortunately, it wears well, making it an excellent choice as one of the coziest and most luminous of all upholstery fabrics. Have a look at our grand velvet bar stools ideas below.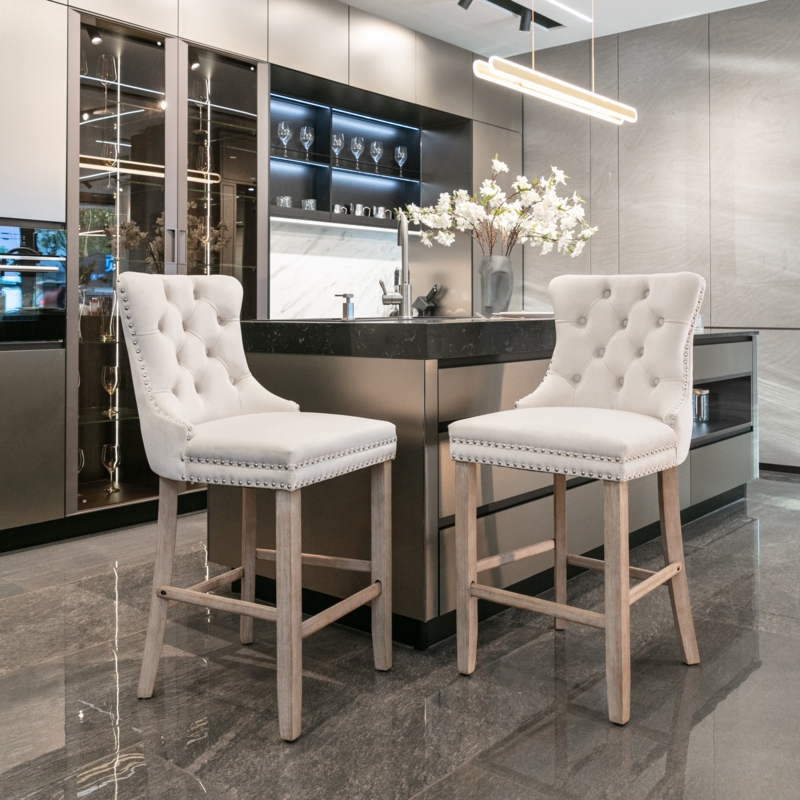 Floating Wall Shelf with Drawer
$234.99 $329.99
Floating Wall Shelf with Drawer
Willa Arlo™ Interiors
$234.99 $329.99
Perfect For: Organizing small spaces and displaying decorative items
What We Like: The concealed storage drawer
This sleek floating wall shelf provides a practical and stylish solution for small spaces, giving you extra storage without consuming floor space. The hidden drawer is perfect for stowing away remote controls, keys, or other small items, while the top surface can be used for displaying decorative objects, framed photos, or plants. Its minimalistic design easily complements contemporary and modern interiors, making it a versatile addition to any room.
Designer Advice:
Mount the shelf at eye level in your living room or bedroom for easy access to essential items while simultaneously showcasing your favorite decor items.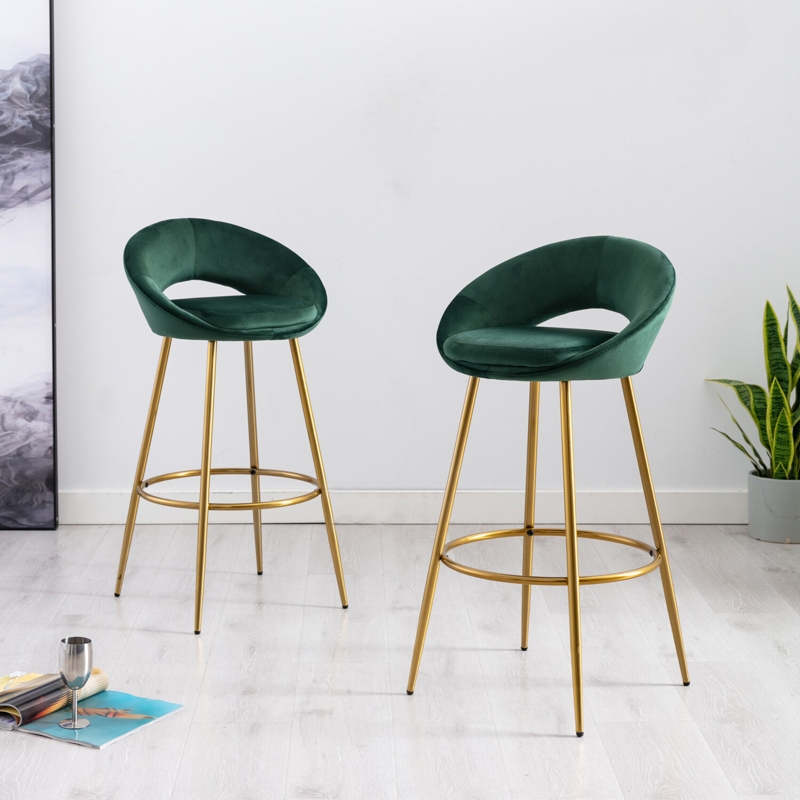 Traditional Bar-Height Chair with Rounded Seat
$249.99 $319.99
Traditional Bar-Height Chair with Rounded Seat
Everly Quinn
$249.99 $319.99
Perfect For: Enhancing your home bar, entertaining room, or patio
What We Like: The unique low armrest design and curved open back
Elevate your entertaining space with this traditional bar-height chair, featuring a rounded open back with sloping arms that encircle a comfortable seat cushion. Its distinctive low armrests not only provide support but also add a stylish focal point for any room, patio, or bar area. This versatile chair is perfect for those looking to create a matching and inviting atmosphere for their guests, while enjoying leisurely conversations or sharing a delicious meal.
Designer Advice:
To fully embrace the traditional bar setting, pair these chairs with a classic wood or metal bar counter and accessorize with vintage-inspired barware for an inviting and nostalgic atmosphere.