Guitar Stools
Learning a musical instrument can bring lifelong joy, helping to keep your brain active as well as honing coordination and memory skills. One of the most popular instruments around is the guitar, as it's ideal for all ages and can be used in many different settings.
In this article we are going to be sharing the best guitar stools around, to help you find the perfect one for you. While you don't need a guitar stool to play the instrument, a classic guitar chair is super comfortable and can be a great aesthetic addition to your home.
Usually found in music venues and bars, a guitar stool adds an edgy look and is a perfect place for beginners and experienced musicians to practice. We have scoured the internet and found ten of the coolest guitar player stools to brighten up your home, bar, or theatre.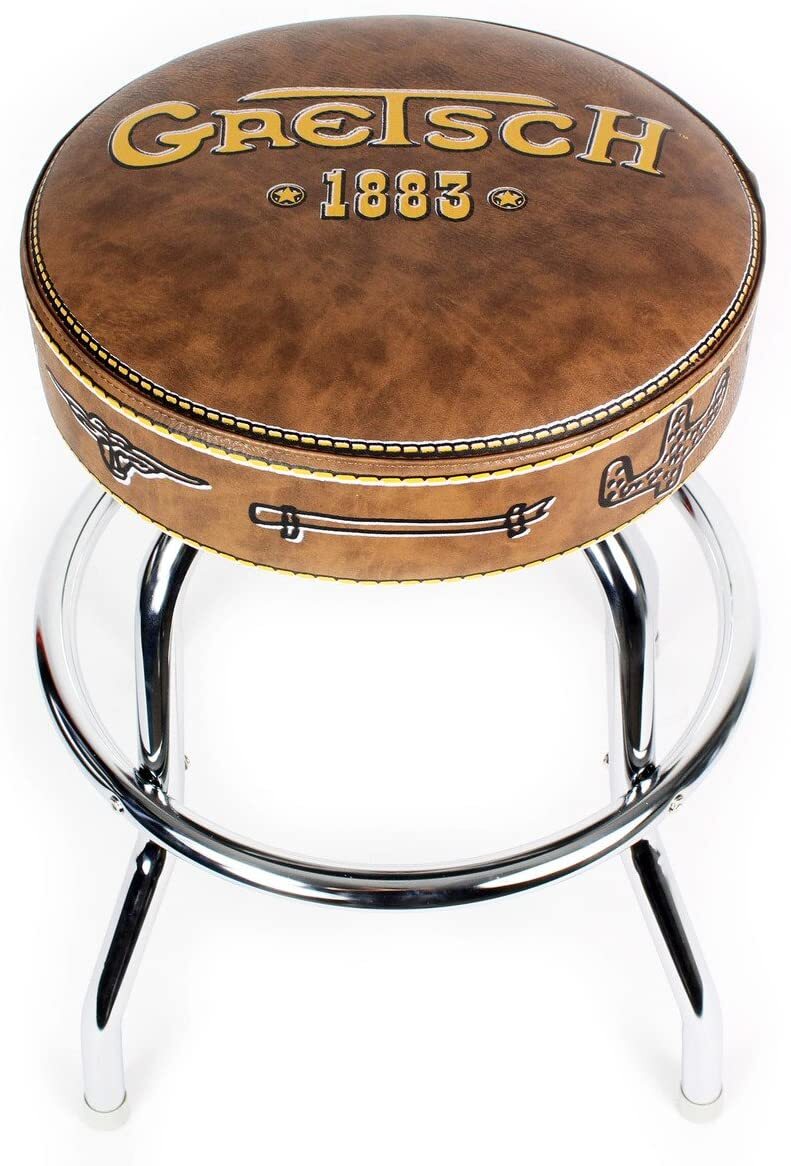 Classic Guitar Chair

This highly fashionable guitar stool has a real grunge feel that will fit perfectly in a bar, performing venue, or recording or rehearsal space. It offers perfect support for seating and supporting your instrument as you play. This stylish stool combines classic chrome with a vintage-style brown leather seat.
With an embossed logo, if you are looking to add some rock and roll sensibilities to your practice or perming space this chair is well worth considering. Easy to assemble and the swivel function will be welcome for those who like to adjust their position when playing.
Pros:
● Swivel function
● Edgy design
● Very sturdy
Cons:
● The chrome foot rail is high, so not ideal for shorter players.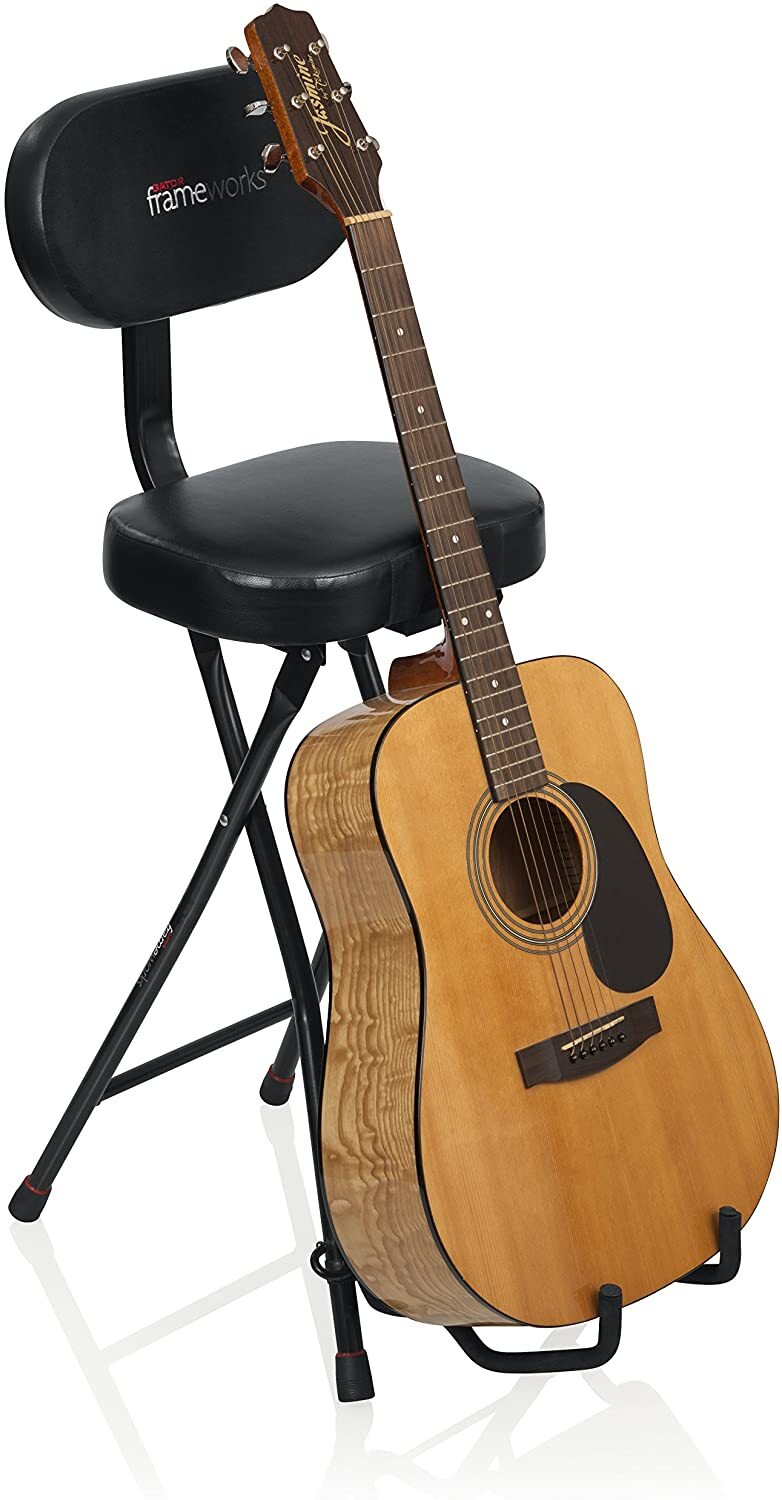 Guitar Seat with Padded Cushion

Constructed from alloy steel, this guitar seat with folded guitar stand can support both acoustic and electric guitars. It features a collapsible design so that it can be instantly folded for storage.
This is a durable and professional quality guitar stool, which includes a padded seat cushion and a removable ergonomic backrest for comfort while you are practicing or performing. Even players over 6 feet will find the chair perfect for settling in. Designed primarily for musicians who are looking for a guitar stool to bring to events, or venues to provide for performers.
Pros:
● Up to 300-pound weight capacity
● Rubber, non-slip feet for stability
● Easy to fold up to move around or store
Cons:
● Initial assembly can take some time