Western Barstools
From simplistic backless wood saddle seats to classy embellished leather swivel adjustable stools, western bar stools are just what you need to enrich a country style. Whether you purchase plain or extravagant bar stools for your home or business, they promise an attractive twang that blends seamlessly with your other decorative western accents like roped picture frames, horseshoes, bridles, spittoons, cowboy hats, and so much more.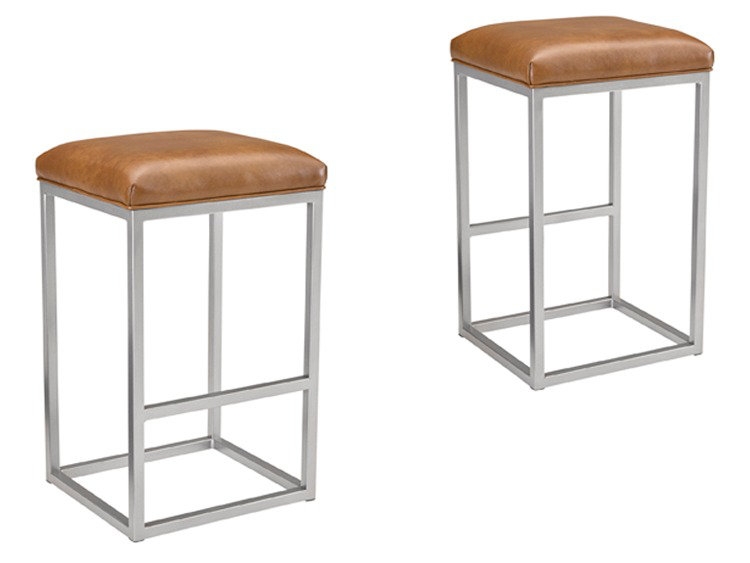 High-Quality Leather Seating
$1222 $1546
High-Quality Leather Seating
Leathercraft
$1222 $1546
Perfect For: Elevating the elegance and comfort of any living space
What We Like: Handcrafted by skilled artisans
Built to last, this high-quality leather seating boasts the exceptional craftsmanship of skilled artisans hailing from the highlands of Western North Carolina. The fine leather upholstery is meticulously manufactured, ensuring a luxuriously comfortable and stylish addition to your home. With the standard trim of welt, this seating piece strikes the perfect balance between elegance, durability, and support. Suitable for any interior, be it a cozy reading nook or a lavish living room, it promises an enduring quality experience.
Designer Advice:
Accentuate the leather seating with decorative cushions or a cozy throw blanket, creating a warm and inviting atmosphere while incorporating your personal style.