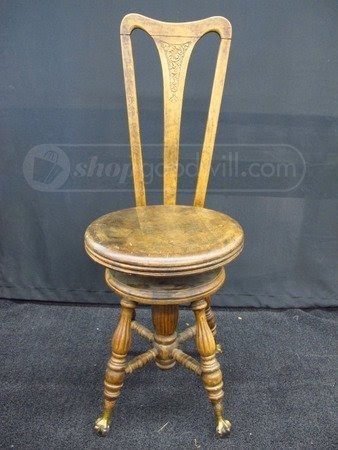 A classy antique piano stool of wood with a bit aged finish in light browns. It has 4 slanted turned paw legs (tapered on both ends) joined by an X-stretcher with a central column. It has a round seat and an ornate tall narrow flared carved backrest.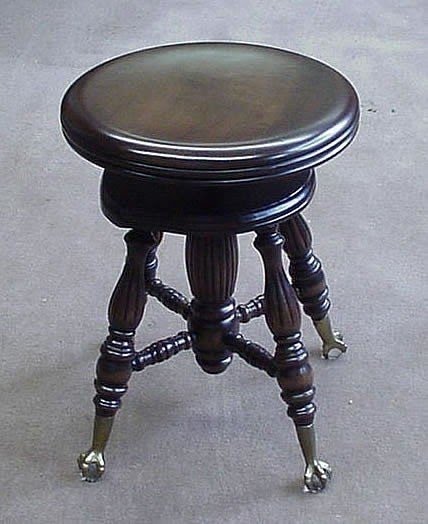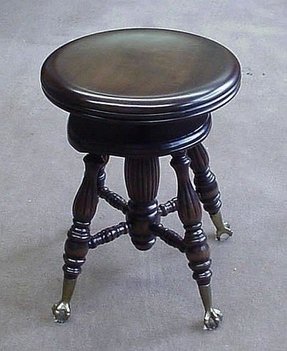 Henderson's claim to fame is refinished furniture that looks brand new ...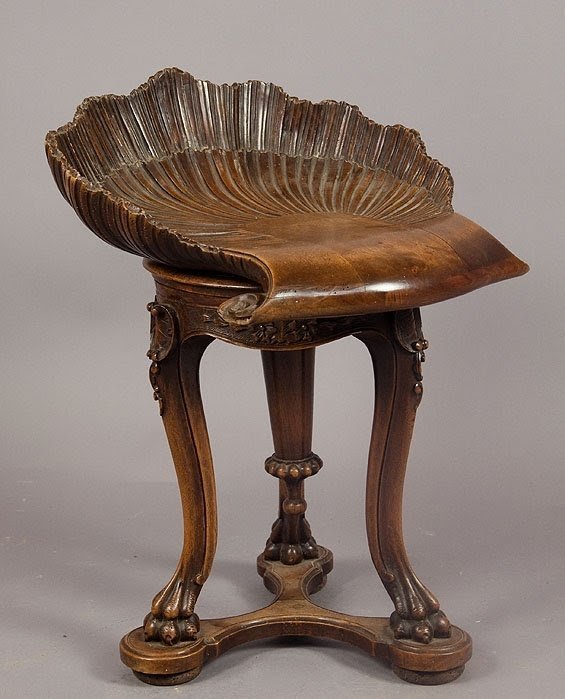 Made in early 1880s, this exquisite piano stool may be one of the most beautiful things available on today's market. Beautifully hand-carved from solid wood, it has a seashell-shaped seat, 3 curvaceous legs with paws, and on top of that it swivels!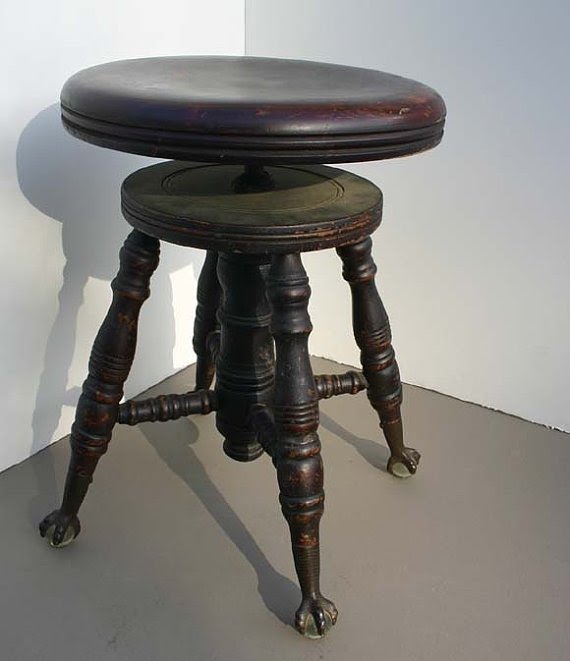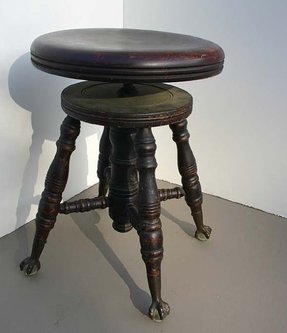 Pretty glass feet.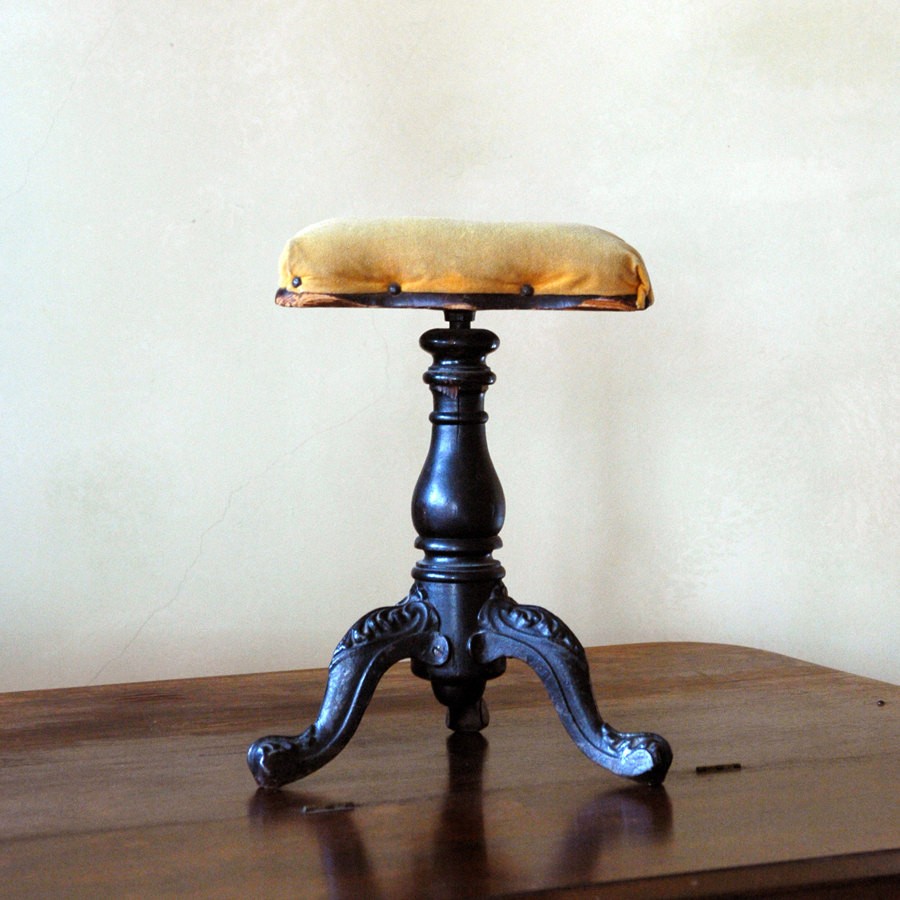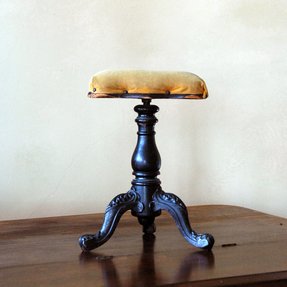 I would love a gaming table surrounded