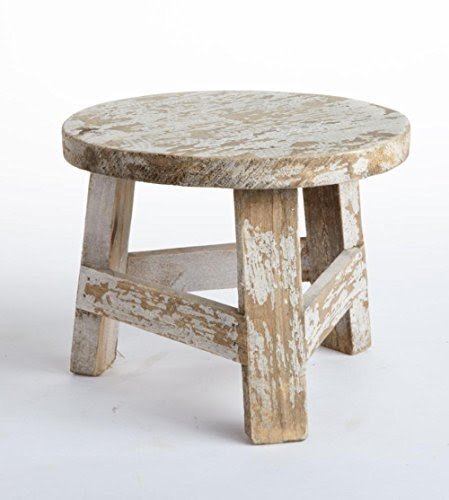 Classic stool mounted on 3 legs and reinforced with solid supports. It is completely made of wood. Suitable for indoor and outdoor use. Handy gadget for each home.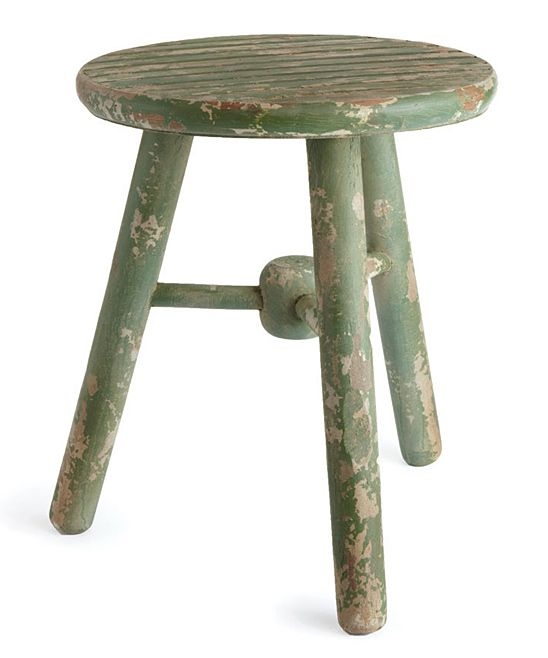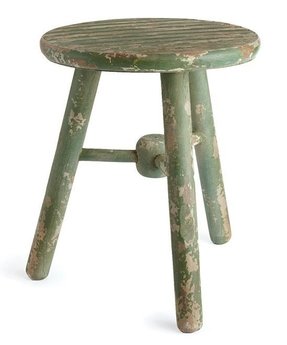 A simplistic stool for cow-milking, that will splash your kitchen with a drop of country charm. Crafted of hardwood and gracefully weathered, the stool is covered in a distressed green finish, and has a 3-legged base reinforced with a sturdy stretcher.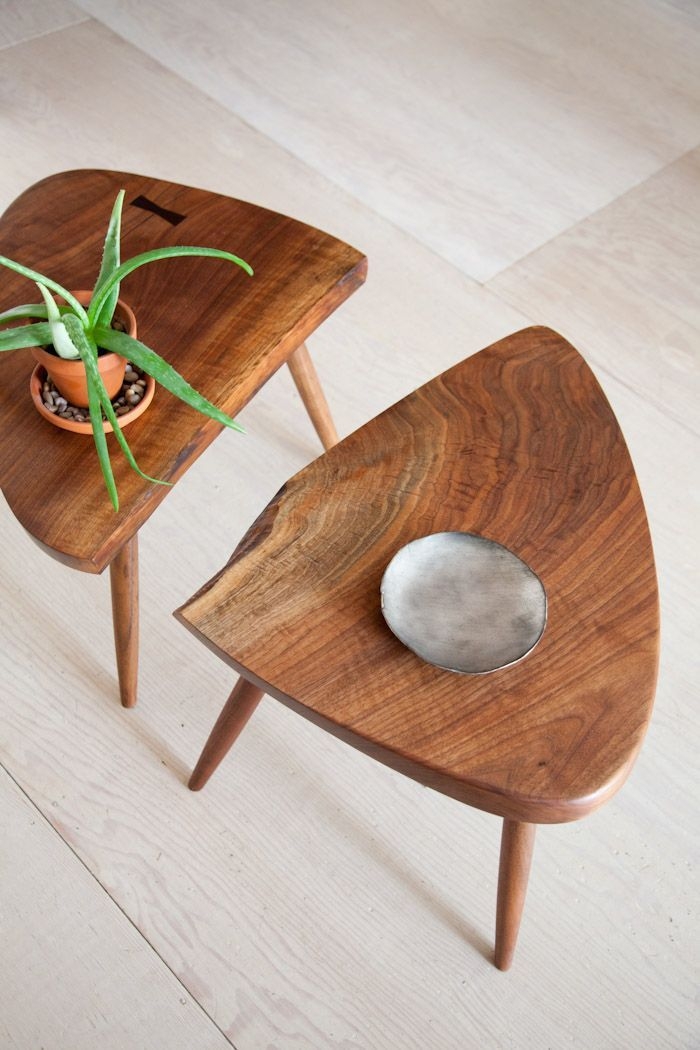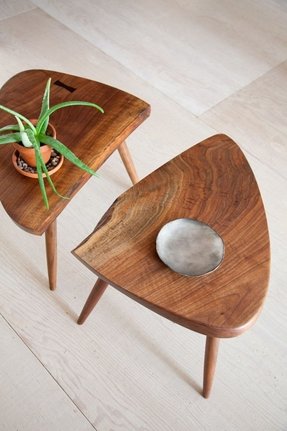 nakashima_mjolk_kitka-19 Great blog from a Toronto furnishings boutique, Mjolk.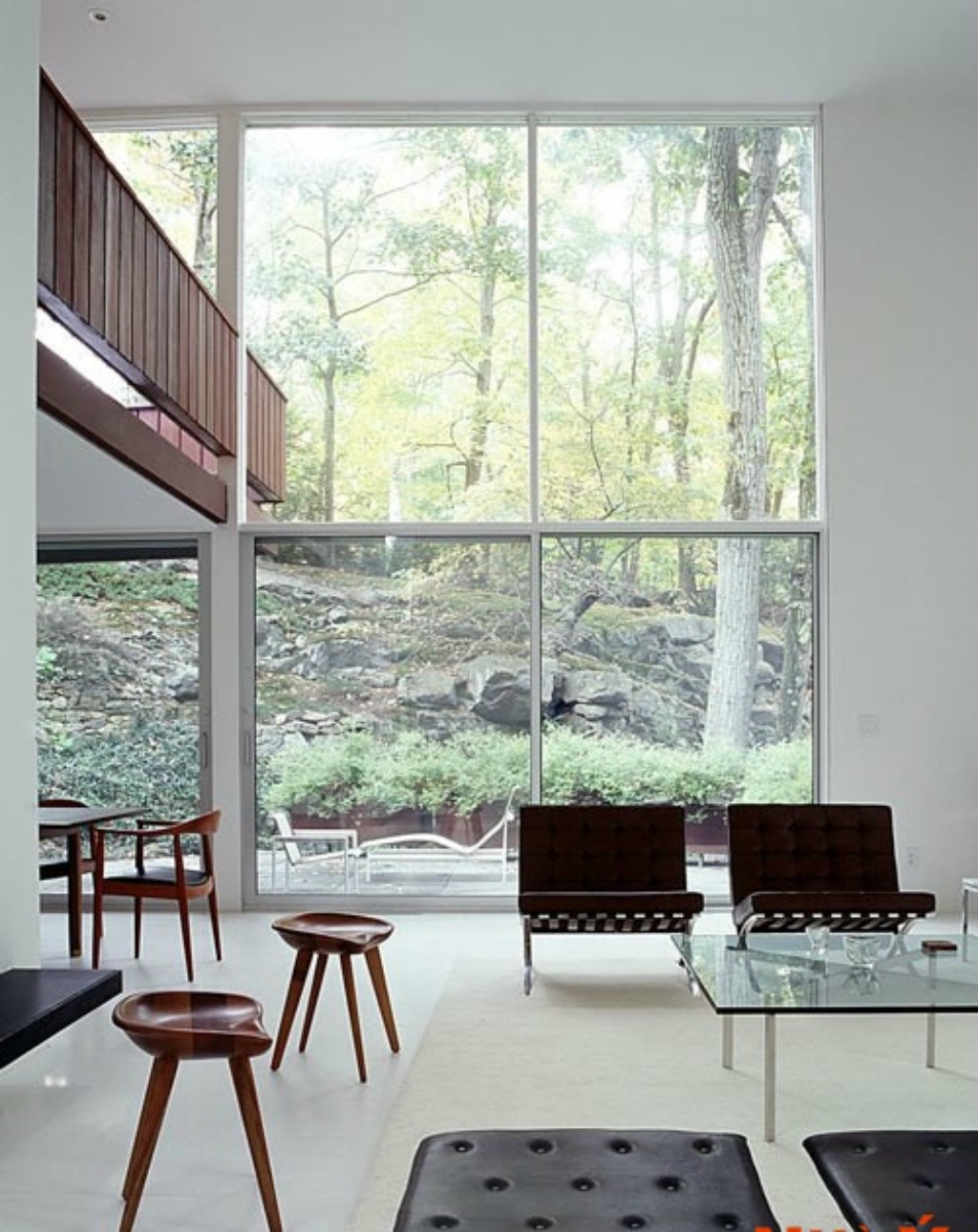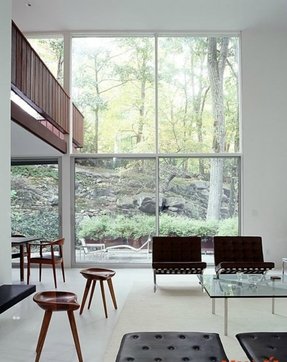 Located near Philip Johnson's famed Glass House in New Canaan, CT, BassamFellows extensively renovated this mid-century modern house, originally designed by architect Willis Mills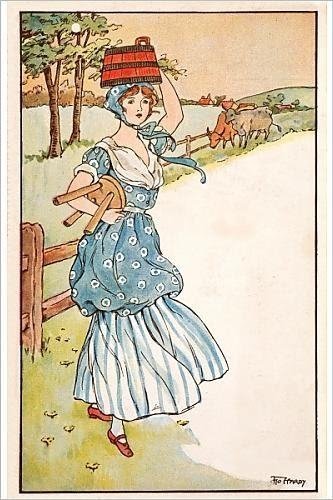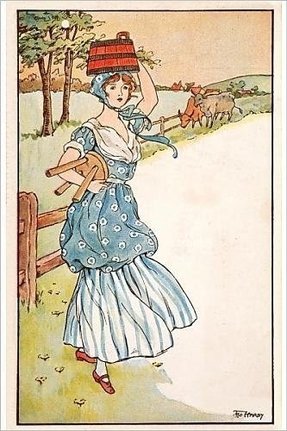 A charming photographic print showing a 19th-century country scene. A milk maid, wearing clothes in bluish tones and red shoes, is carrying a milking stool under her armpit and a wooden pail on a head. There are cows and pasture in the background.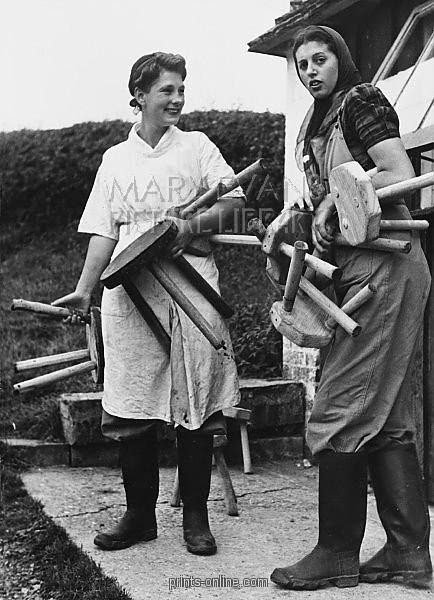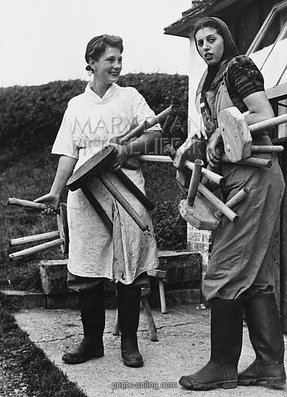 A great addition for rooms drowned in artifacts and memorabilia from the World War II. This fine photographic print is called "Land Girls WWII" and it pictures two village women carrying wooden stools.