Ultra Modern Bar Stools
The finishing touch to any kitchen island or bar setup, an ultra modern bar stool will turn your kitchen into the place to be. Whether it's sharp angles, S-shapes, or metal accents, a contemporary bar stool will look amazing and instantly freshen up the space around it. We've handpicked a selection of the best below, so when guests pop round they'll always have a cool and comfortable place to sit.
Rustic Ladder Shelf with Hanging Bar
$305.99 $481.48
Rustic Ladder Shelf with Hanging Bar
Orren Ellis
$305.99 $481.48
Perfect For: Organizing and displaying various items in style
What We Like: Multipurpose design and space-saving solution
This rustic ladder shelf offers a unique and versatile way to organize and display your favorite items. Featuring four wooden shelves and a hanging bar, it's perfect for showcasing decorative pieces, books, plants, or even clothes and accessories. The industrial metal frame is both durable and visually appealing, making this ladder shelf suitable for various interiors, from modern to farmhouse. Practical yet elegant, it's an ideal space-saving solution designed to fit into any corner, adding functionality and character to your living space.
Designer Advice:
Pair this ladder shelf with a cozy reading nook, accessorized with a plush armchair and floor lamp, to create a stylish and inviting space that reflects your personality.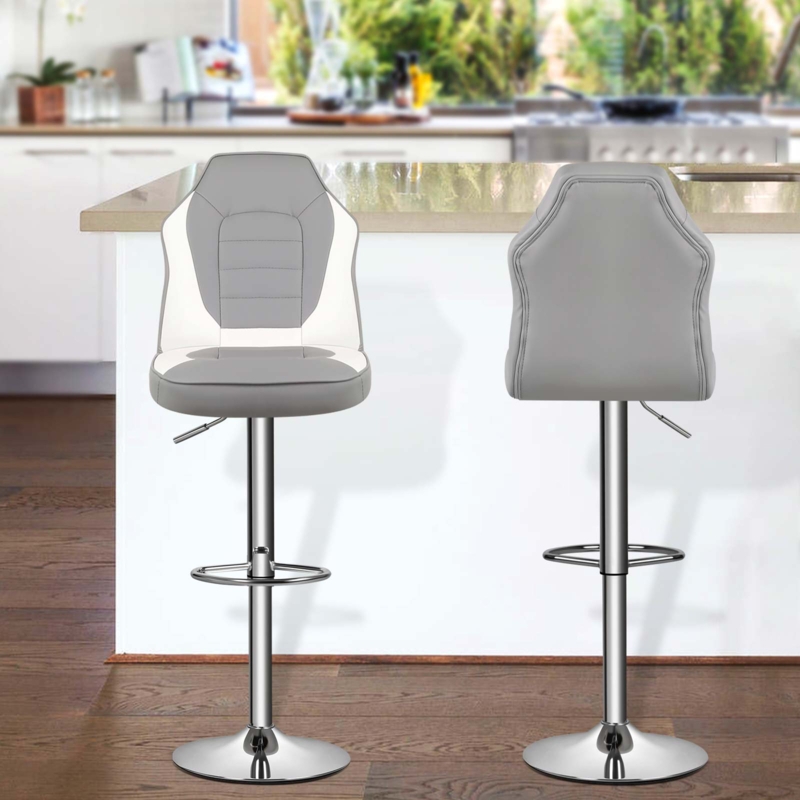 Industrial Bookshelf with Rolling Ladder
$117.53 $179.99
Industrial Bookshelf with Rolling Ladder
Bring Home Furniture
$117.53 $179.99
Perfect For: Stylish and functional living spaces or offices
What We Like: Ample shelving and included ladder
This industrial bookshelf provides an eye-catching and practical solution for your storage needs. With its sturdy metal frame, reclaimed wood shelves, and sleek ladder, it offers both function and style. The adjustable shelves make it easy to accommodate a variety of objects, from books to decorative items. The rolling ladder adds accessibility to the higher shelves while providing a unique, nostalgic touch to your space. Perfect for creating an urban chic atmosphere in any room.
Designer Advice:
To accentuate the industrial aesthetic, use Edison-style bulbs for lighting fixtures in the room, and pair this bookshelf with other industrial-inspired furniture pieces, like leather sofas or metal-framed tables.