Art Deco Bar Stools
The future is now, and your barstools agree. Of course, they don't actually agree, but their style will complement the space in a way that makes you feel like they have a mind of their own. These are fascinating, colorful, and designed to fit well in the art deco styled home you enjoy. If you have struggled to find the bar stools to complete your home décor and were nearly ready to give up, take a look here.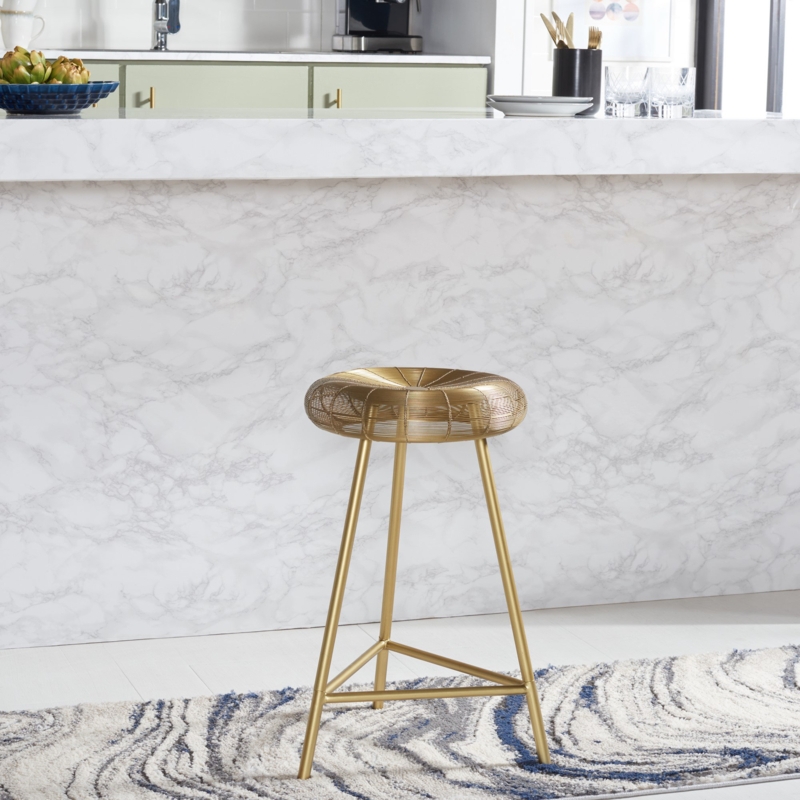 Adjustable Floor Lamp with Storage Shelf
$104.99
Adjustable Floor Lamp with Storage Shelf
Wrought Studio™
$104.99
Perfect For: Multi-functional living spaces and cozy reading nooks
What We Like: Convenient built-in storage and sleek design
This adjustable floor lamp offers not only a stylish light source, but also a handy storage shelf for your books, decorations, or small gadgets. With its contemporary design and sturdy wooden frame, it easily complements various room styles and provides extra storage space. Its adjustable shade allows for focused lighting, making it perfect for reading or working from home. The lamp is available in multiple finishes, ensuring it will harmoniously fit into your existing decor.
Designer Advice:
Place the lamp next to your favorite reading chair, and use the shelf to store your current reads or magazines. Adding a small plant will give the area an inviting and cozy atmosphere.