Coastal Bar Stools
Bring that vacation at the beach into your home and enjoy the sense of the everyday vacay. Coastal bar stools are designed to bring that tranquil beach house look into any home. With looks ranging from upscale beach bungalow to seaside shanty, take a walk through our collection to start your vacation early this year.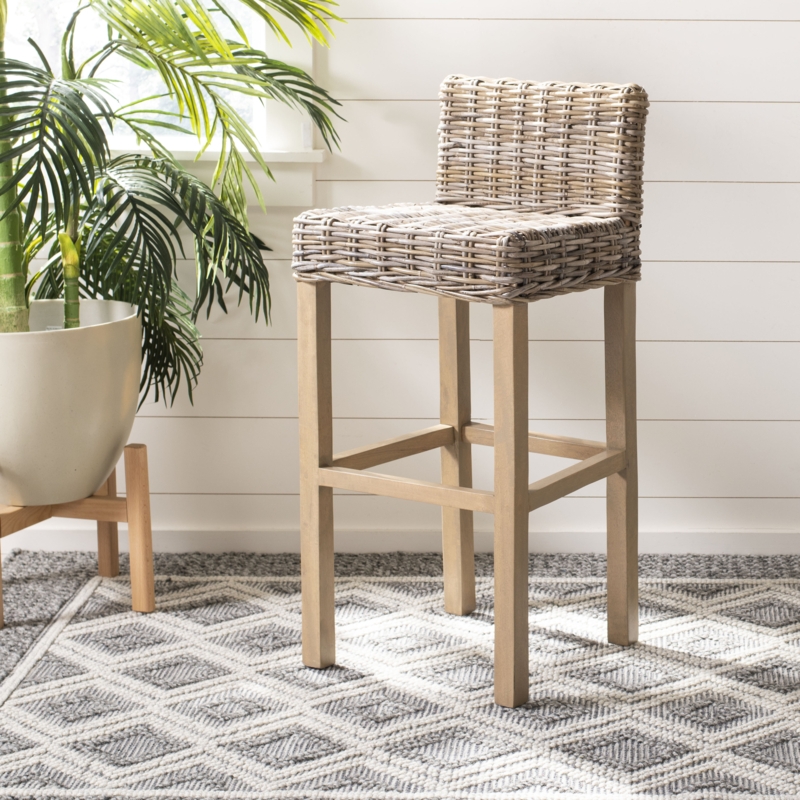 Textured Wicker 29.5" Bar Stool
$164.99 $329.13
Textured Wicker 29.5" Bar Stool
Dovecove
$164.99 $329.13
Perfect For: Coastal-themed kitchens and dining areas
What We Like: Hand-woven seat and mango wood frame
With its textured wicker seat and sturdy mango wood frame, this understated 29.5" bar stool adds the perfect touch of beach chic style to your space. Ideal for casual Sunday breakfasts at your kitchen island or bar-height dining table, the stool combines the natural warmth of solid mango wood with a unique hand-woven wicker design. The straight legs offer stability, ensuring style and comfort in your coastal-inspired home.
Designer Advice:
Pair two or more of these stools with a light-hued kitchen island, incorporating sea-inspired colors and accessories for a cohesive, inviting coastal look.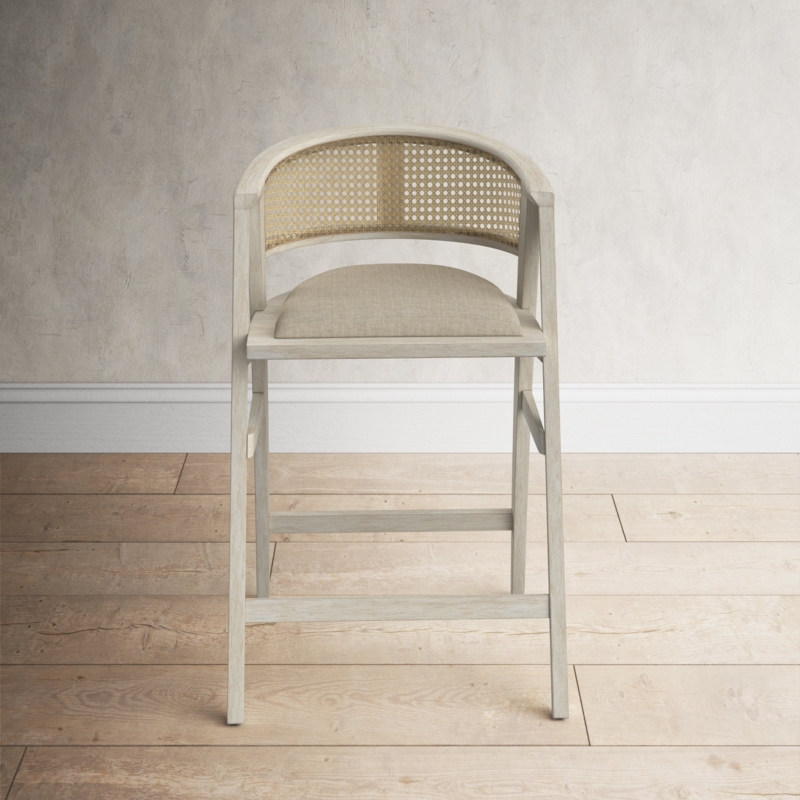 Whitewashed Mango Wood Armchair
$680 $710
Whitewashed Mango Wood Armchair
Birch Lane™
$680 $710
Perfect For: Coastal and tropical inspired bar counter seating
What We Like: Curved cane back and padded natural linen seat
This armchair features a whitewashed Indian mango wood frame, gracefully designed with a triangular leg, bringing coastal elegance to your bar counter. The curved cane back and perfectly padded natural linen seat ensure unparalleled comfort for those extended bar counter sessions. Boasting a whitewashed wooden tone and understated design, it easily complements most bar counters and fits flawlessly in spaces styled with coastal or tropical themes.
Designer Advice:
Match this armchair with a similarly whitewashed or light-toned bar counter to emphasize the coastal vibe, and use tropical or coastal-themed accessories to complete the aesthetic.