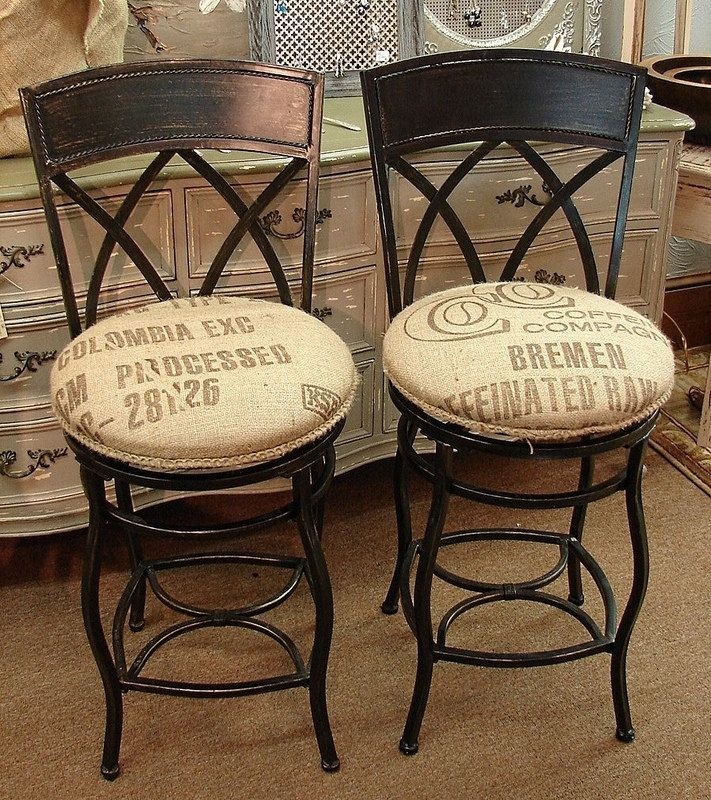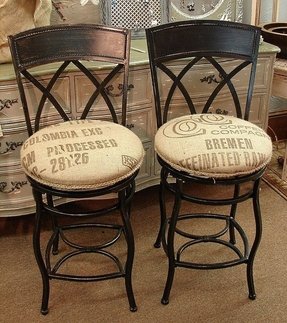 Counter Height Swivel Wrought Iron Bar
The set of 2 stylish barstools with a frame made of wrought iron, consisted of curvy legs, double X-shaped backs, and a functional swivel. Each seat offers a counter height, perfect for sitting by the bar, and is also covered with a fashionable coffee sack material.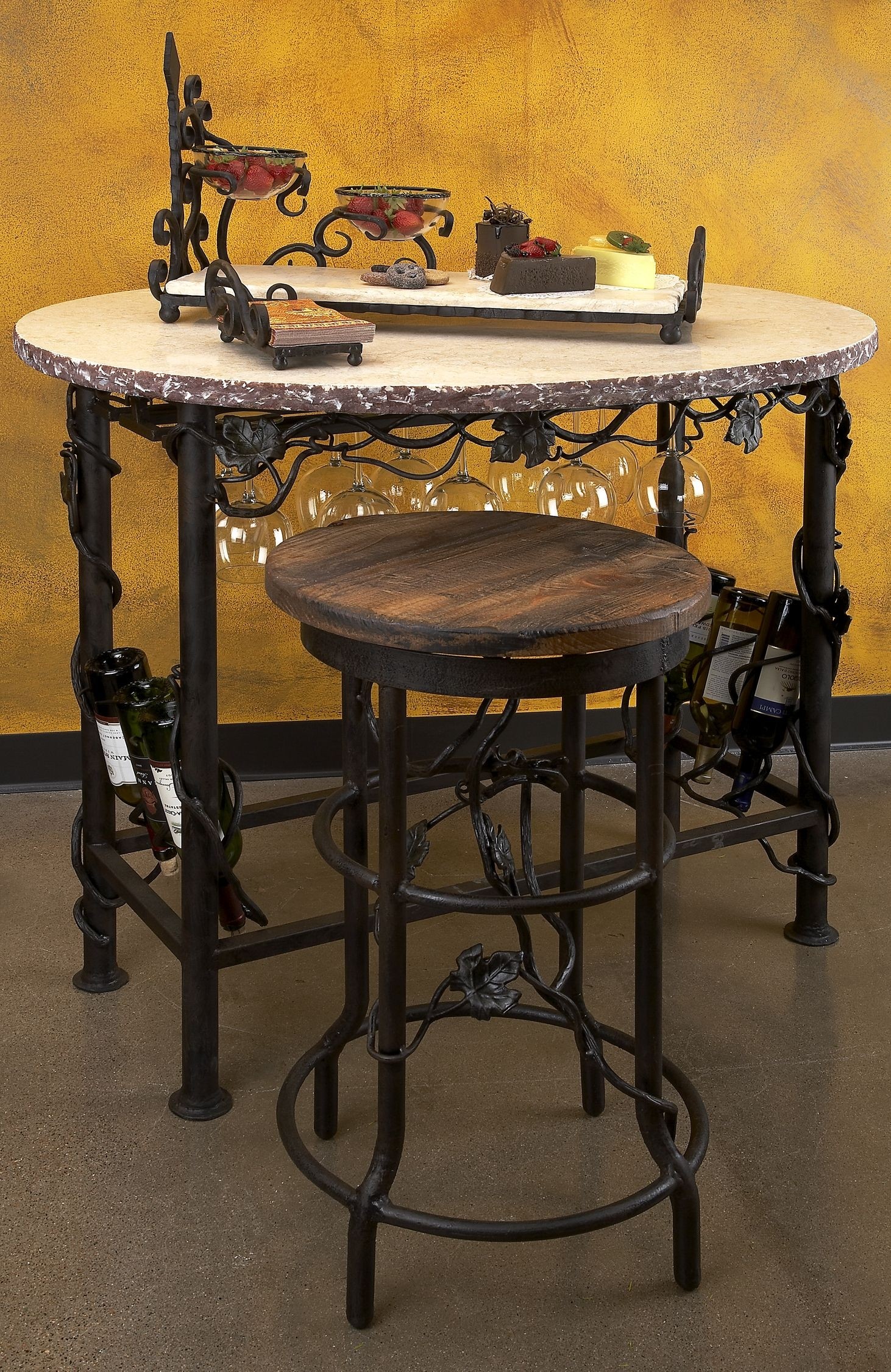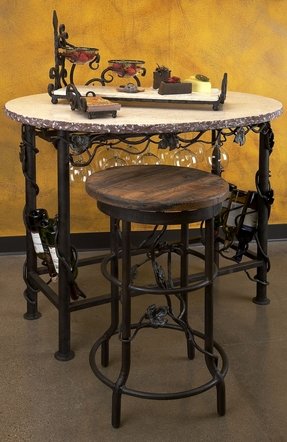 Кованый декор №440 Wrought iron decor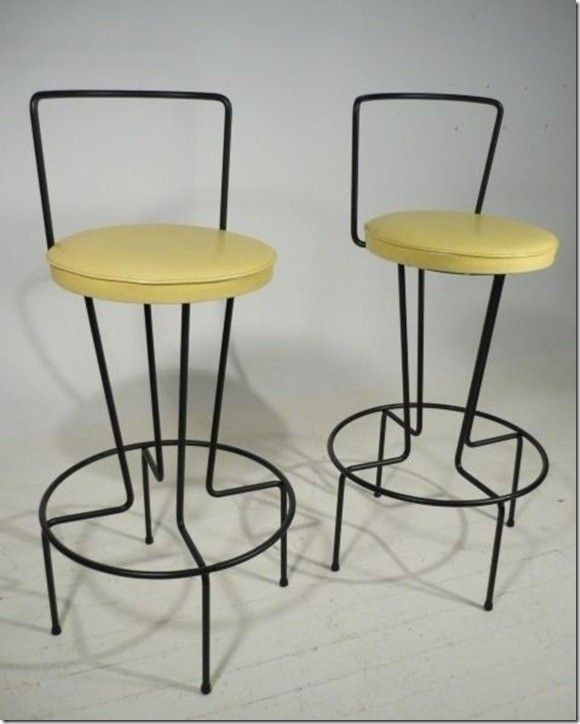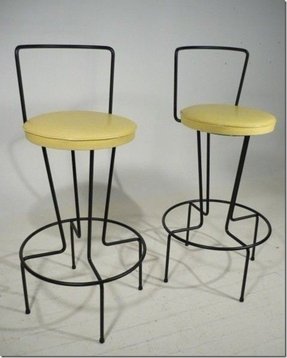 A set of two futuristic, avant-garde barstools made out of thin wrought iron with a black coat of paint, giving them a minimalistic detail which is nicely contrasted with the vintage, retro seat cushions in bleak yellow.