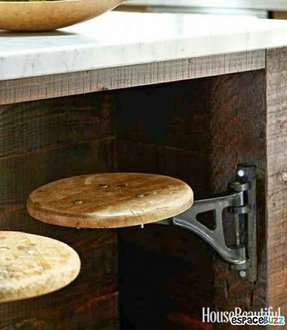 If there is not enough place to have the regular size stools, the folding ones could be the only possible solution to each your breakfast in the kitchen. I am not sure if it is stable, so please take care while sitting.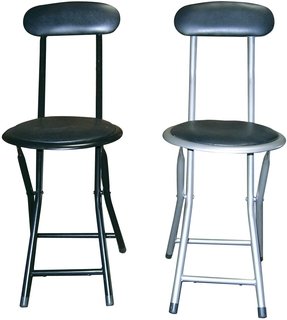 When usefulness is of the essence, these two folding chairs will do great. They fold, they are light in weight, and they are hard to damage - what more one needs when an extra seating is urgently necessary?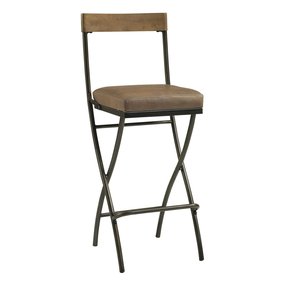 master:HL2969.jpg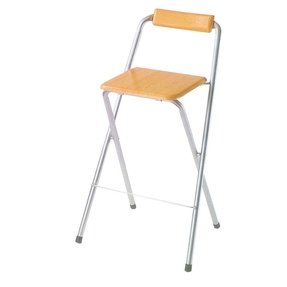 Hard-working, utilitarian folding bar chairs with X-shaped base - though characterized by sturdiness and functional design, its look is not devoid of modern elegance that enhances the decor! The feet are equipped with non-skid caps.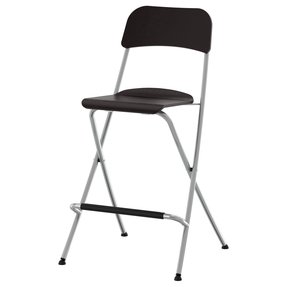 A cool contemporary foldable barstool with a frame of thin silvery finished metal tubes. It has tall X-shaped legs with black plastic floor protectors, a footrail covered in black plastic, a seat and a rectangularish halfback of black plastic.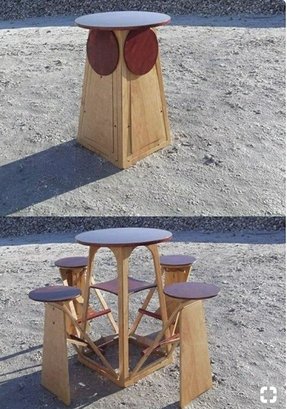 This unusual combination of table and four stools in one neat piece of furniture that is the perfect solution for the terrace or garden. Solid wooden construction, simple design and a combination of two shades of wood captivate.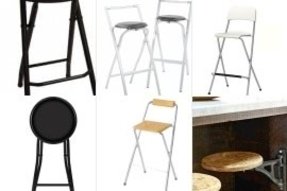 This stylish tall folding table with chairs is an excellent way to dip a kitchen or dining room. Beautiful woodwork presents itself stylishly and works well on a daily basis. Good detail of the character of the letter X base chairs and tables add style.