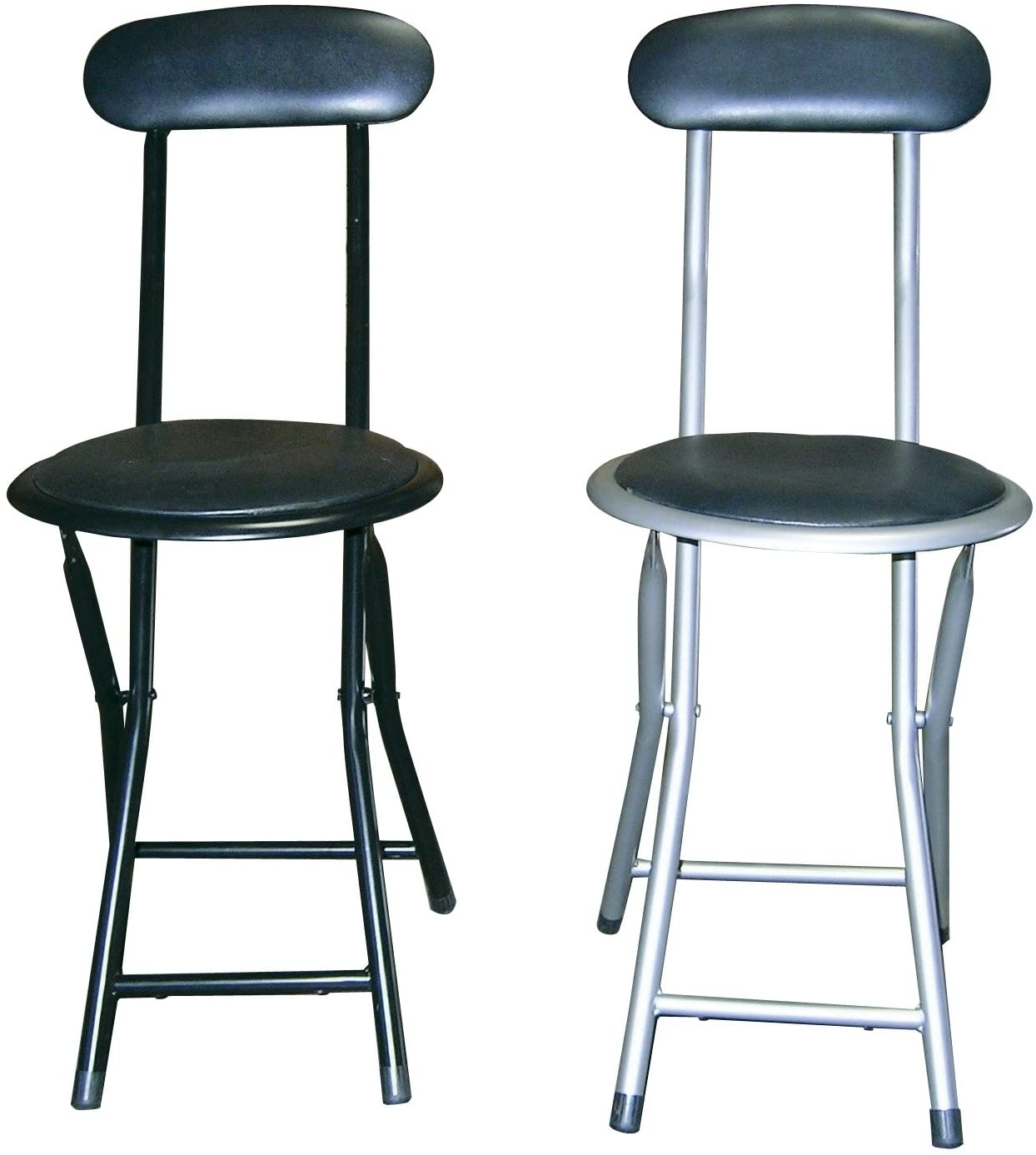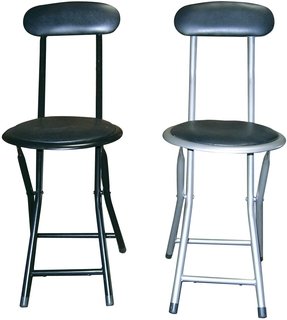 When usefulness is of the essence, these two folding chairs will do great. They fold, they are light in weight, and they are hard to damage - what more one needs when an extra seating is urgently necessary?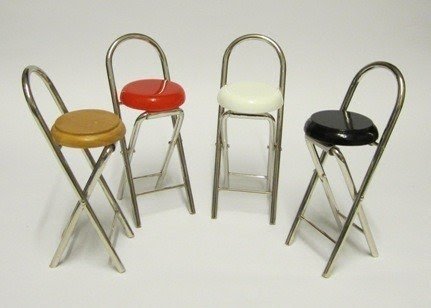 This set chrome set of folding bar stool includes a wide range of different colours. White, mustard yellow, red and black - all lightweight and designed to withstand tough conditions.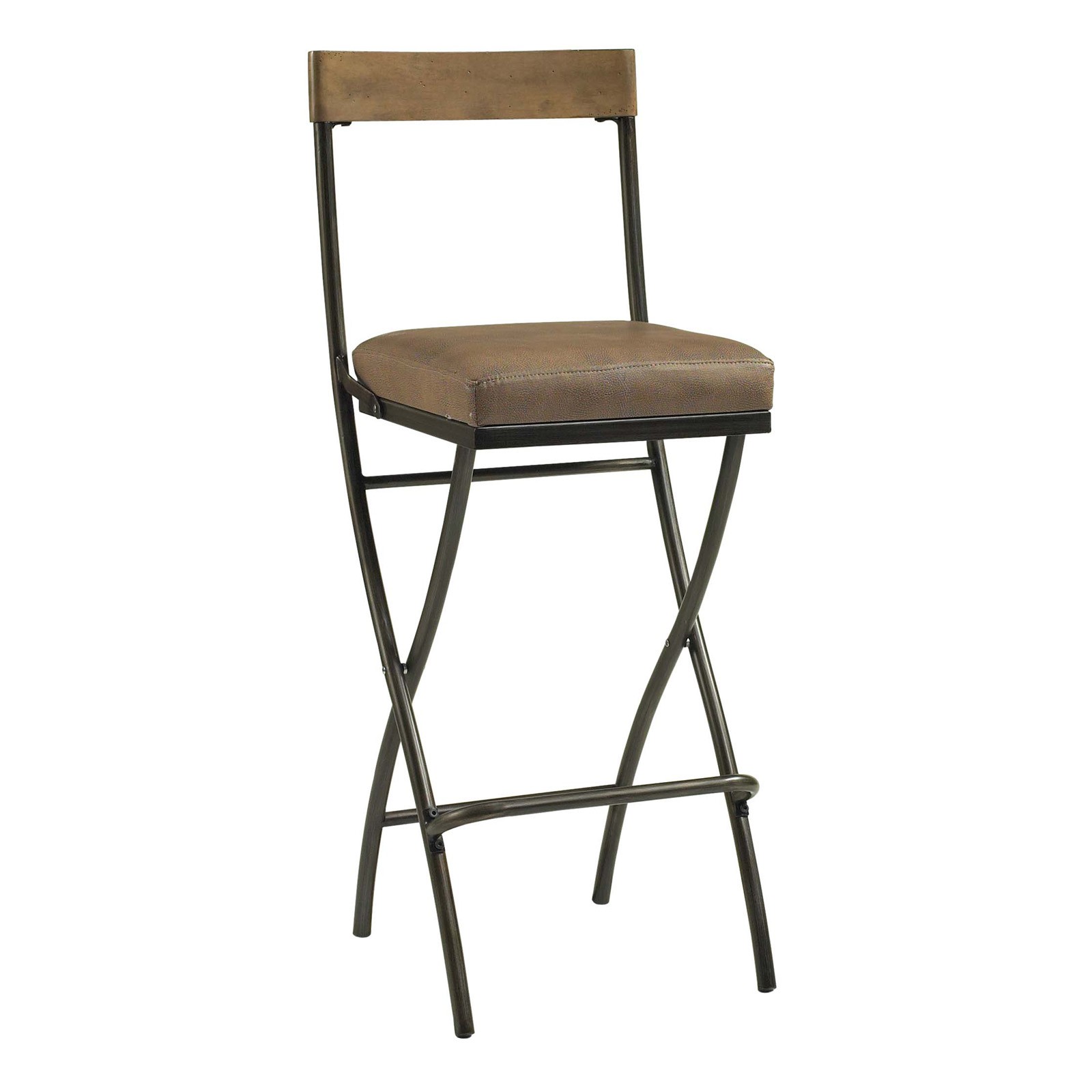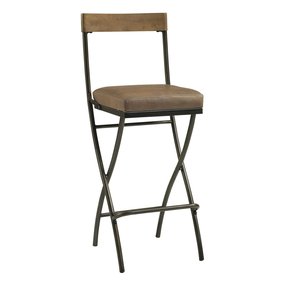 master:HL2969.jpg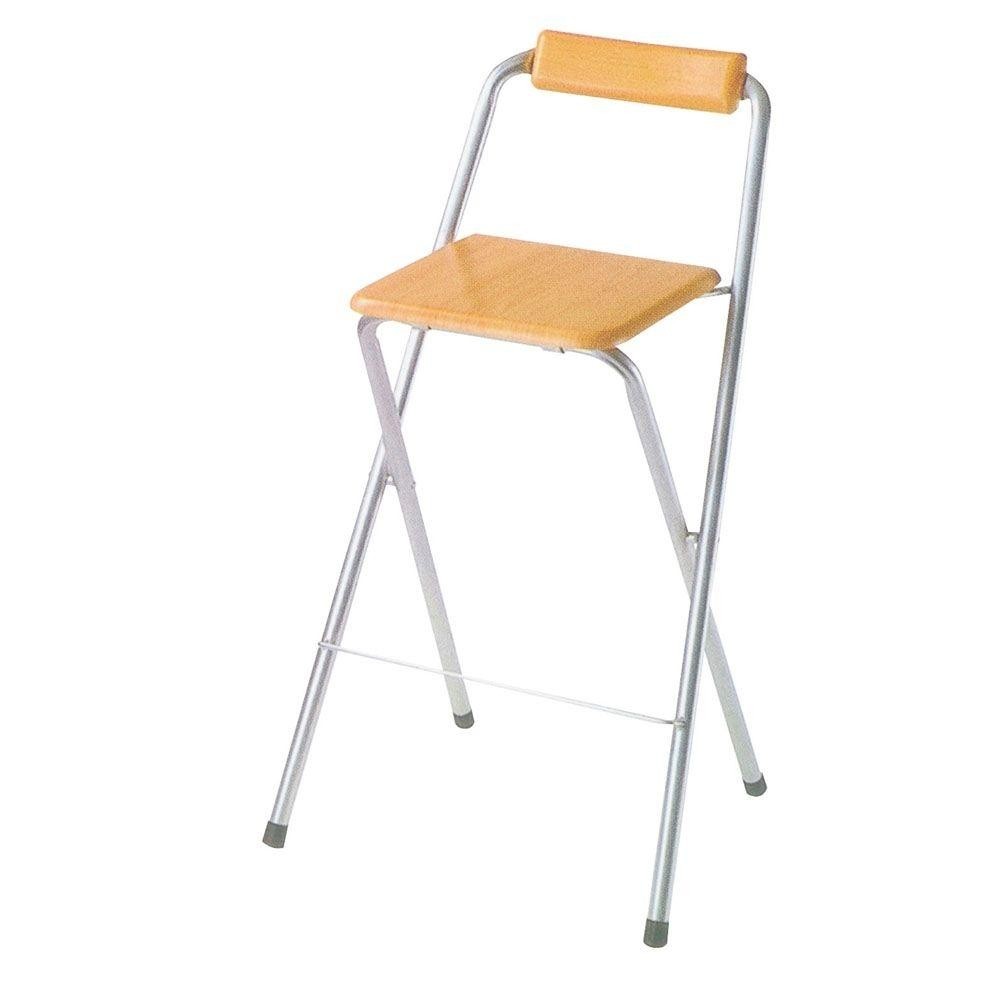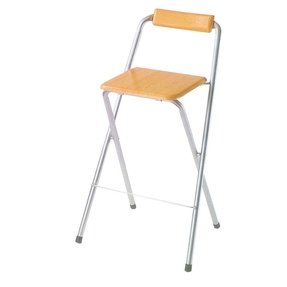 Hard-working, utilitarian folding bar chairs with X-shaped base - though characterized by sturdiness and functional design, its look is not devoid of modern elegance that enhances the decor! The feet are equipped with non-skid caps.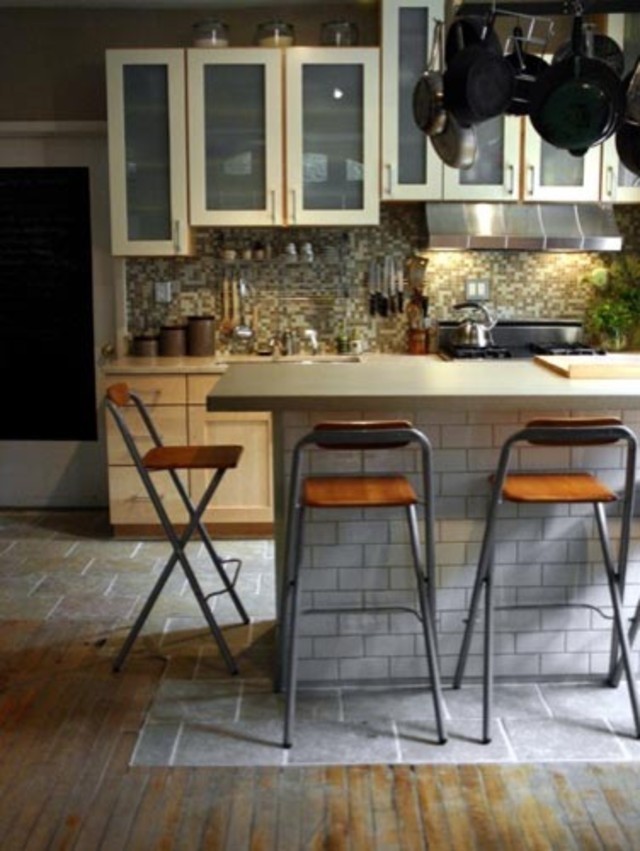 amazing kitchen...mixed old wood floors with tile, and folding stools at the island breakfast bar