Kitchen Step Stools
Be it the kitchen, the pantry, of whatever, sometimes, even the tallest folk, need a leg up to get those top shelf items. For this, we present the line of kitchen step stools. Practical, functional, and clever, you will use one of these stools more often than you might think, if for no other reason than the efficiency. See collection for all the kitchen step stool options.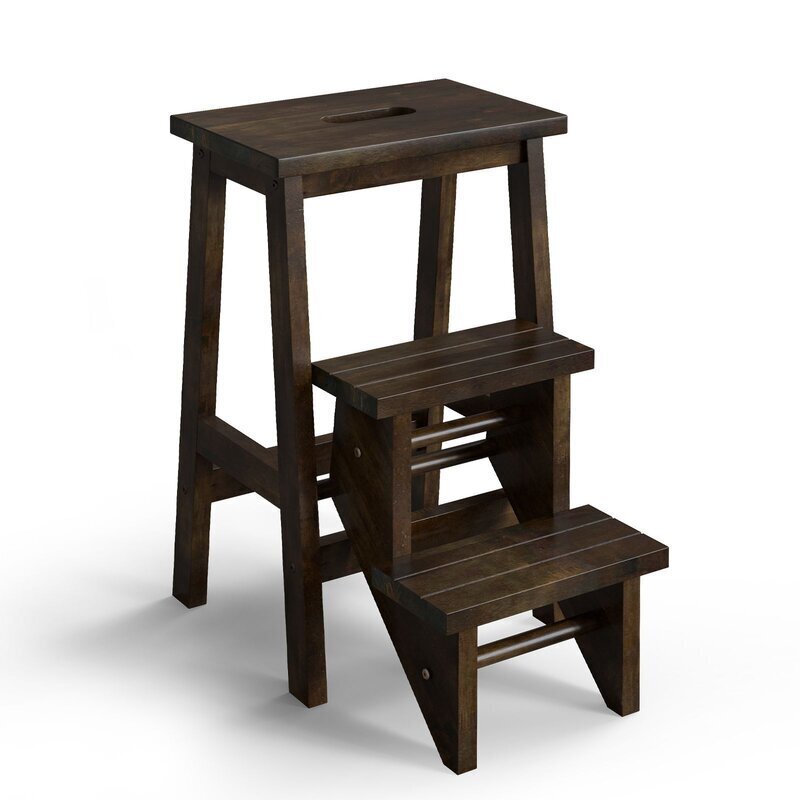 3 in 1 Wooden Kitchen Steps
$91.99 $149.99
3 in 1 Wooden Kitchen Steps
Red Barrel Studio®
$91.99 $149.99
This 24" tall, 22" wide foldable wooden step stool offers three functions - a three kitchen step stool, a plant stand, or a side table with a 200-pound capacity. The top step is 10" wide by 16" long with a 96" total reach.
Designer Advice:
Choosing steps for a kitchen that you can use for several different functions is an excellent way to repurpose pieces, keep your space to a minimum, and have minimal impact on your finances. And a design that folds up is the ideal choice for rooms where you don't have the extra space to keep your stool open all the time.