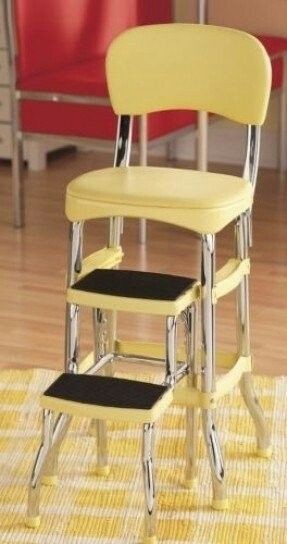 A functional and striking design of this step stool really makes the whole to stand out from the rest. It has a tubular steel frame with chrome finish and curvy legs with non-marring caps, along with a yellow leatherette seat and back, and two steps with non-slip surface.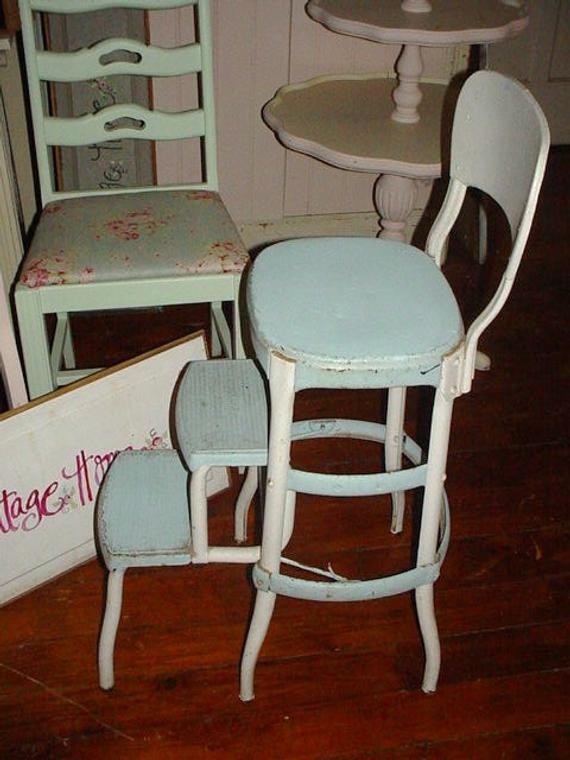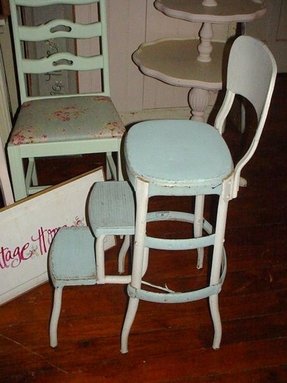 Like this item?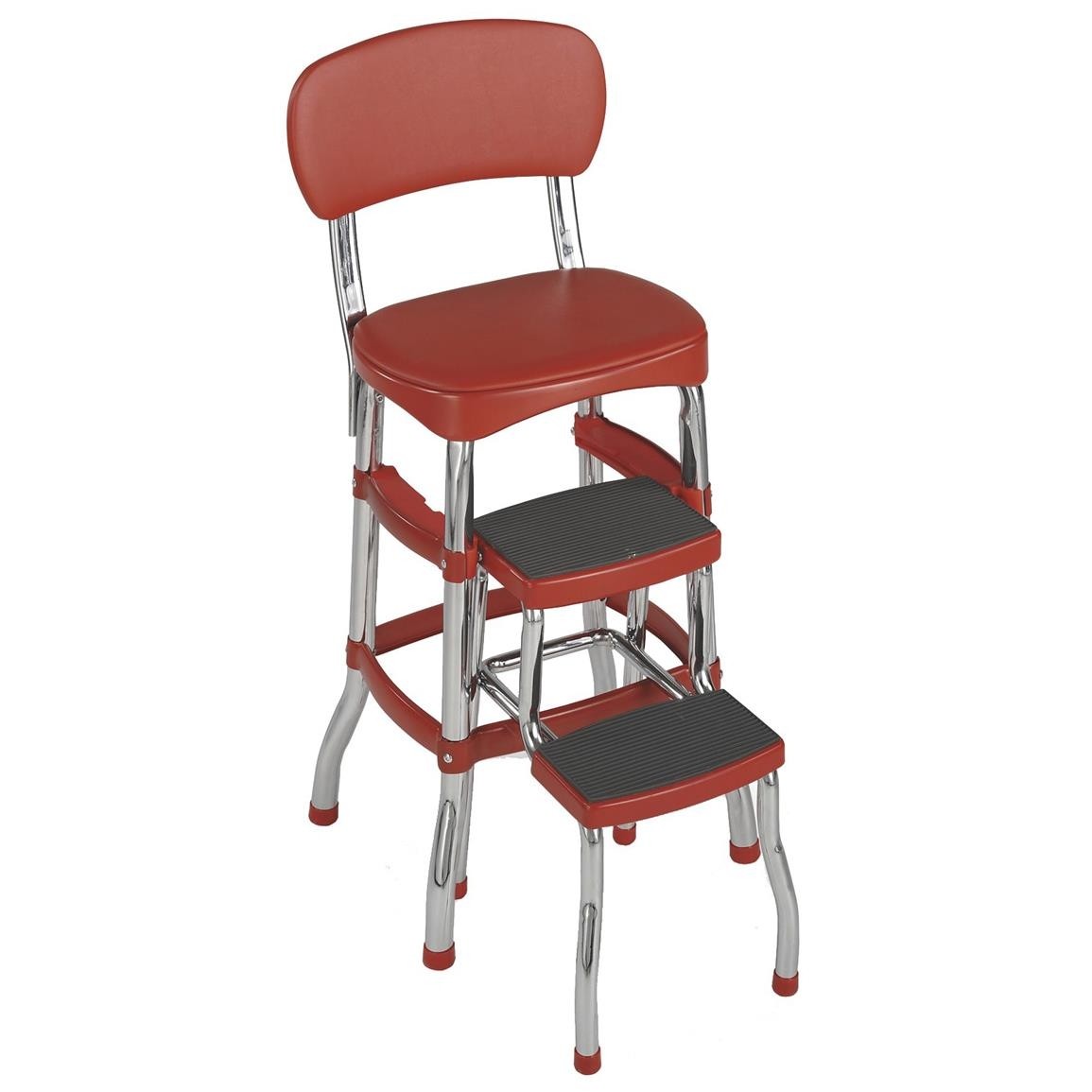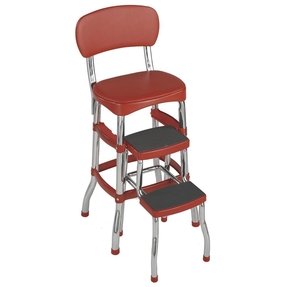 629936.jpg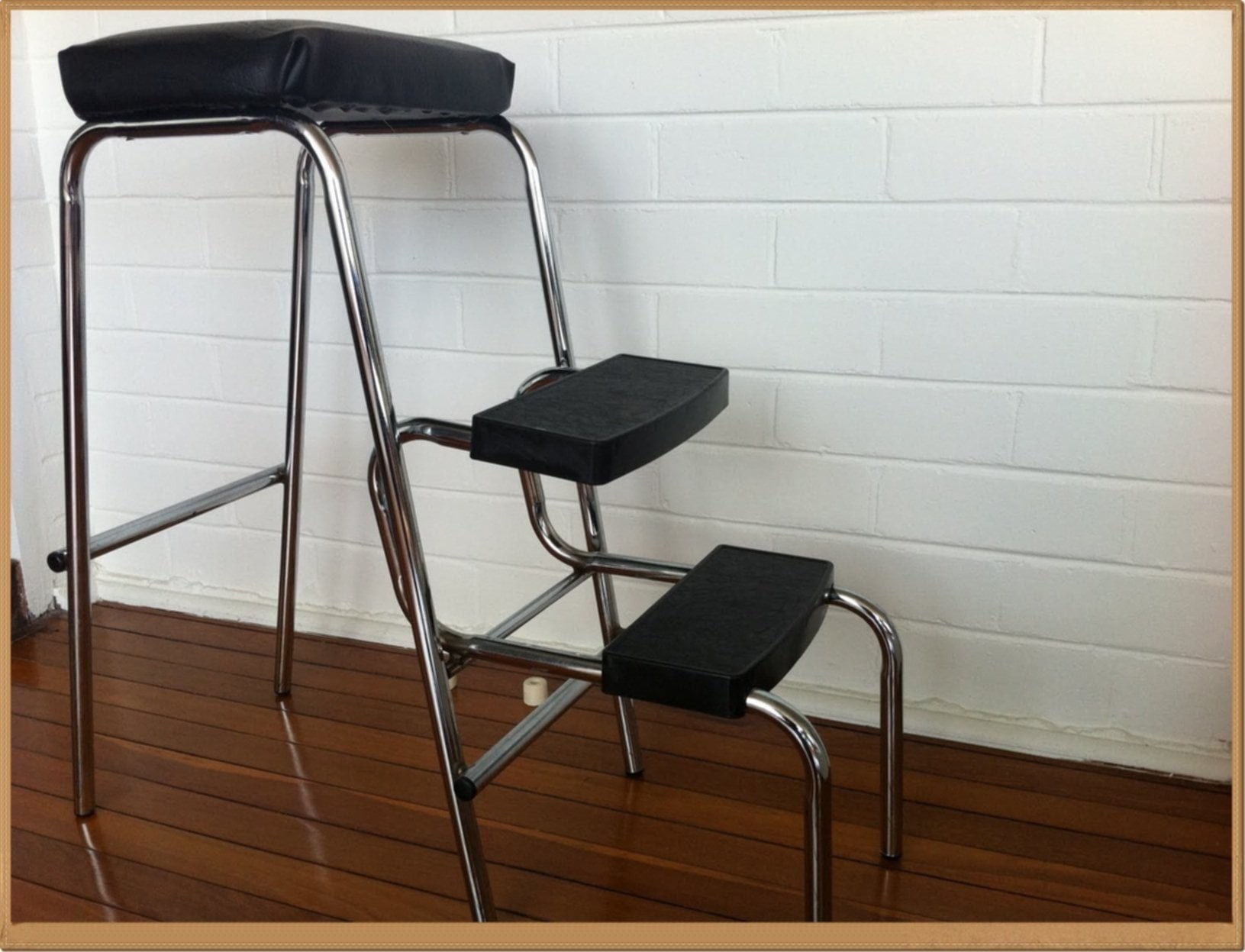 design of your kitchen with some useful furniture. Kitchen step stool ...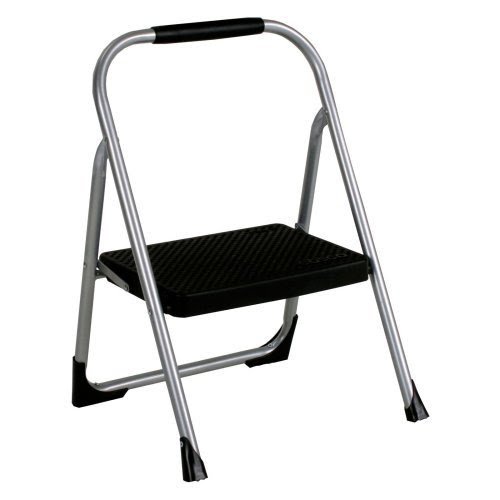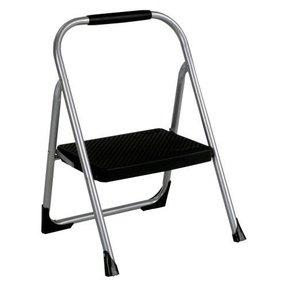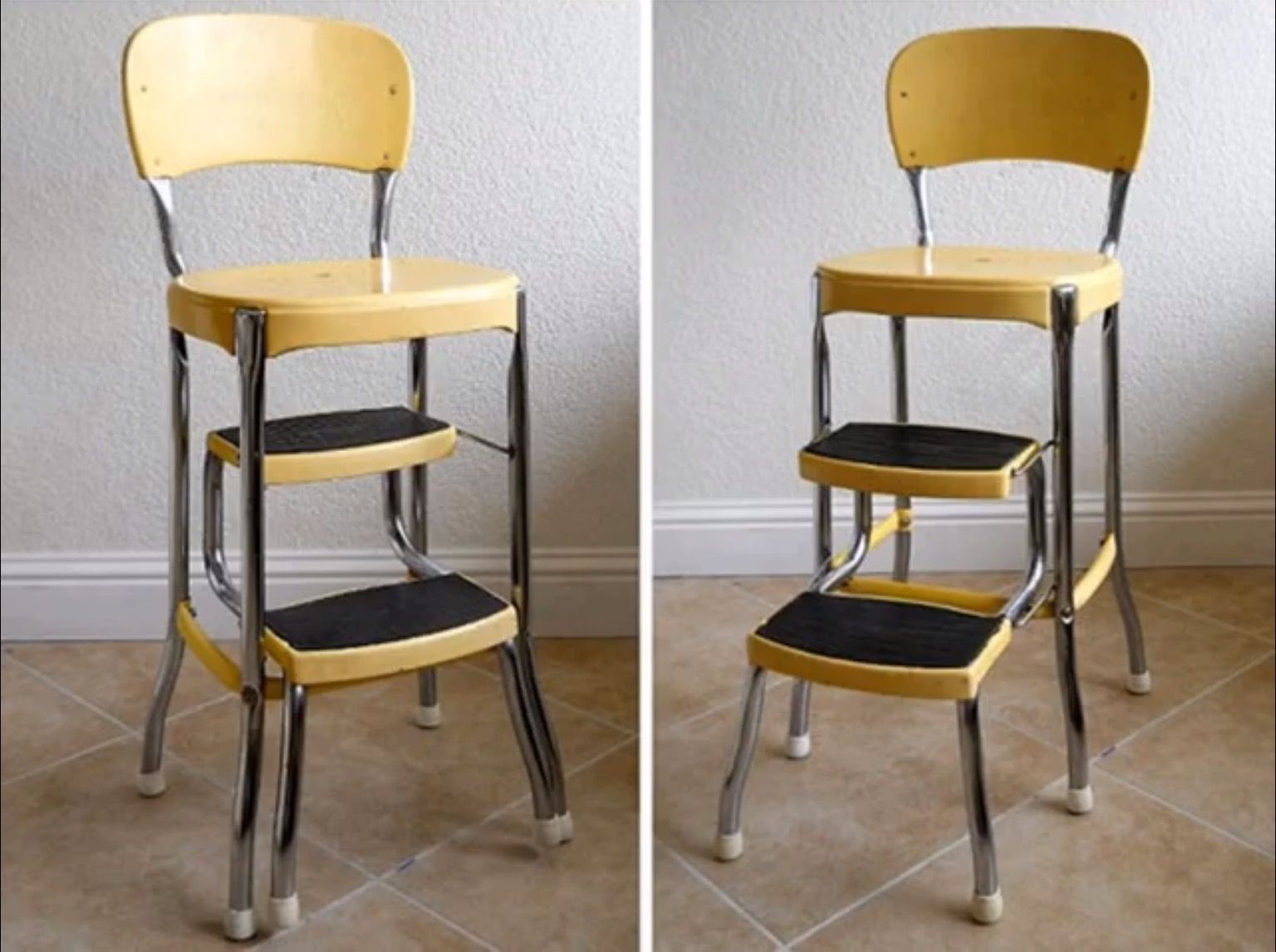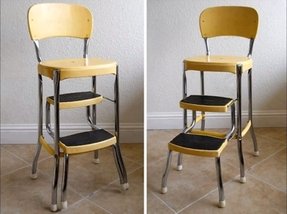 I have this chair! My pops used it as a high chair in the 50's. Mine is an awesome turquoise! Love it in the kitchen!