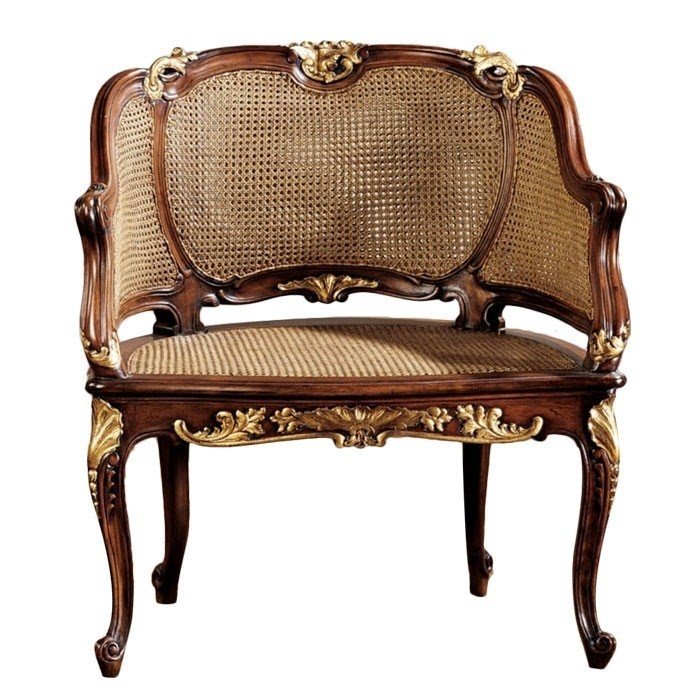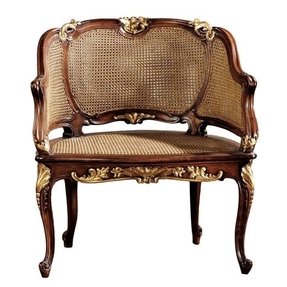 Louis XV French Rattan Chair
Stunning, french-inspired armchair, designed in rococo style. Double caned rattan seat and back, framed in solid mahogany construction with sophisticated handcrafted golden details. This beautiful armchair will suit any antique styled home.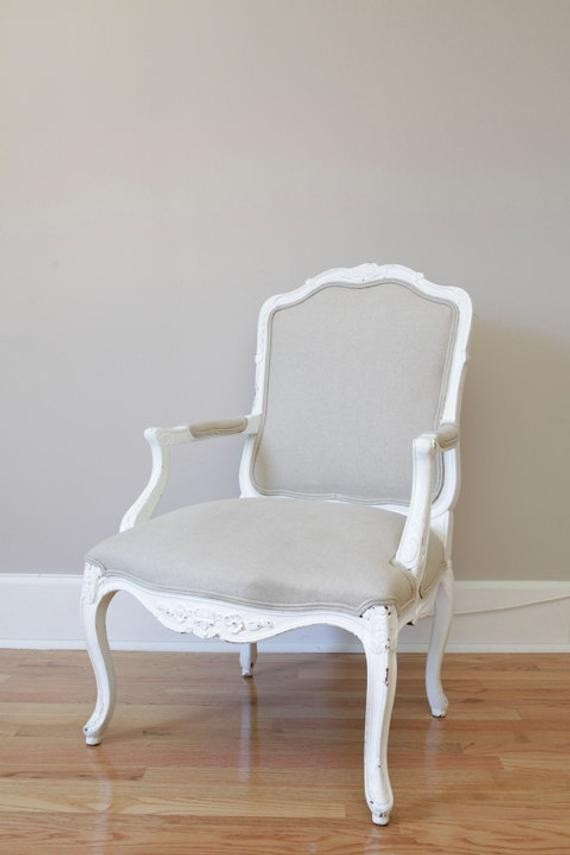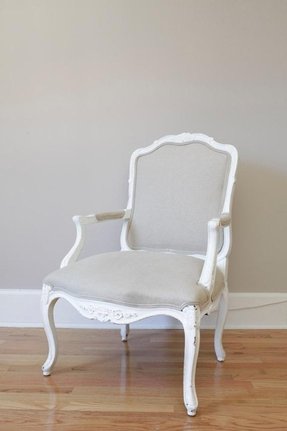 French Louis Armchair
A solid and very comfortable element of furniture inspired by French stylizations. This armchair includes a durable and decorative wooden frame finished in neutral white color. Its soft seat is finished in grey color.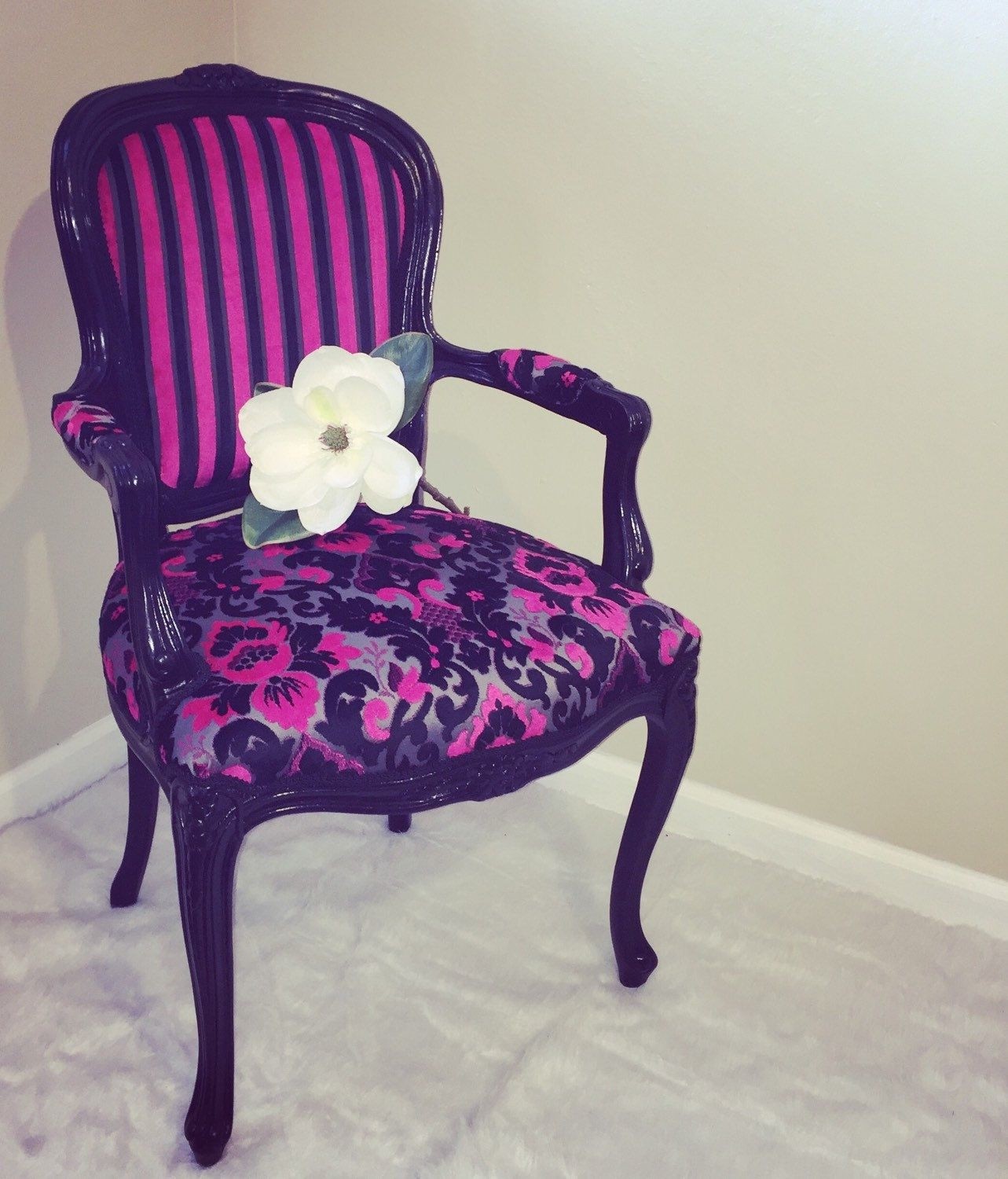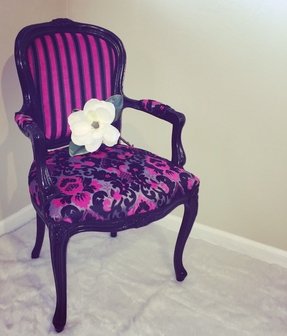 Vintage louis xv chair newly upholstered
Vintage chair that brings Louis XV stylization into the house. Its durable wooden frame includes four solid and stable legs. The chair also offers padded arms and a supportive backrest. Its sitting and back spaces are covered with fabric in pink and black color.
This magnificent arm chair is upholstered in eighteenth-century Beauvais tapestry, with exquisite carvings all over the golden frame. The fabric is attached to the cushions and armrests by a flawless nail head trim.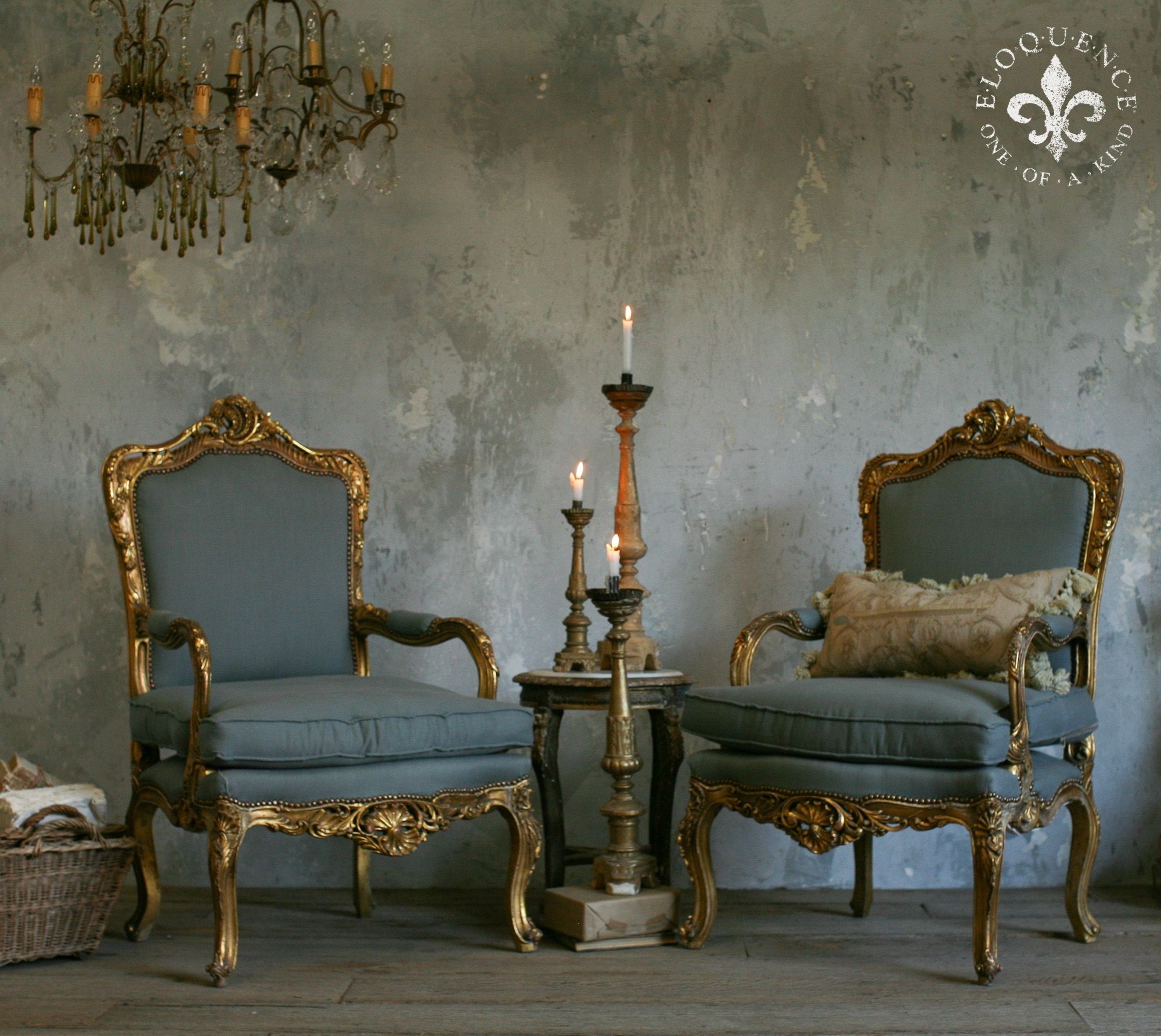 Add a glamour and luxury touch to your dinette or drawing room with the pair of antique vintage French Louis XV armchairs. They are finished by the gold accents with gray cover on the back and cushioned seat.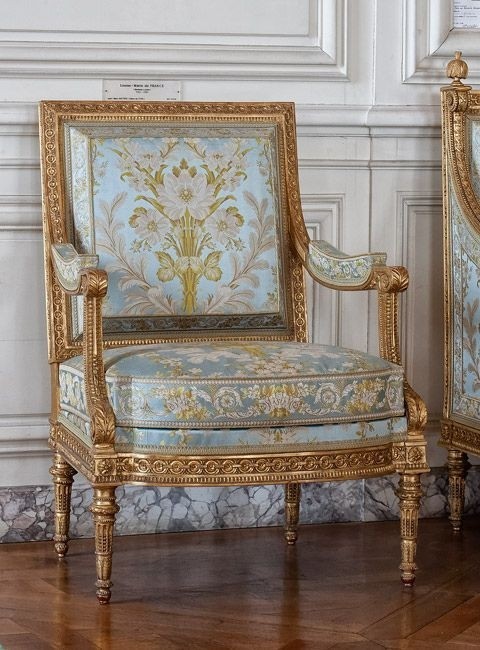 Accentuate your home palace with a decent accent chair - wanna get inspired by French royalties? This 18th century chair sips with gold, intricate carvings and boasts its fancy blue damask upholstery. An original Versailles chair from Louis XVI epoque.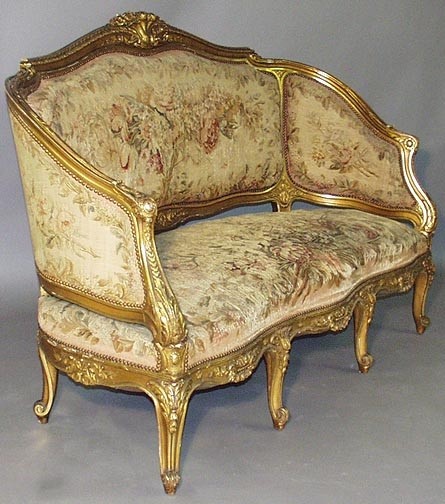 The nineneeth century sofa. Really elegant and luxurious. The wooden elements had been covered with the gold lacquer what makes it looking more pompatic. The backrest and seat with the aureate upholstery is very comfortable.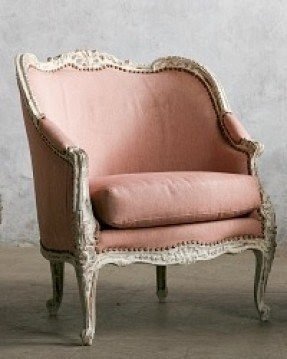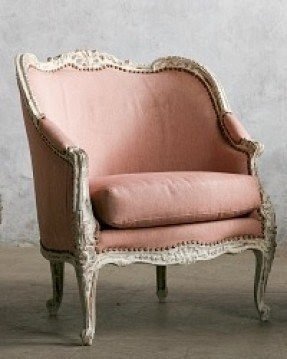 Designed in vintage, Louis XV French style, this lovely arm chair is upholstered in a pink fabric that beautifully contrasts with the weathered and gorgeously carved, wood frame. The seat cushion is soft, well-padded, and brings much, much comfort.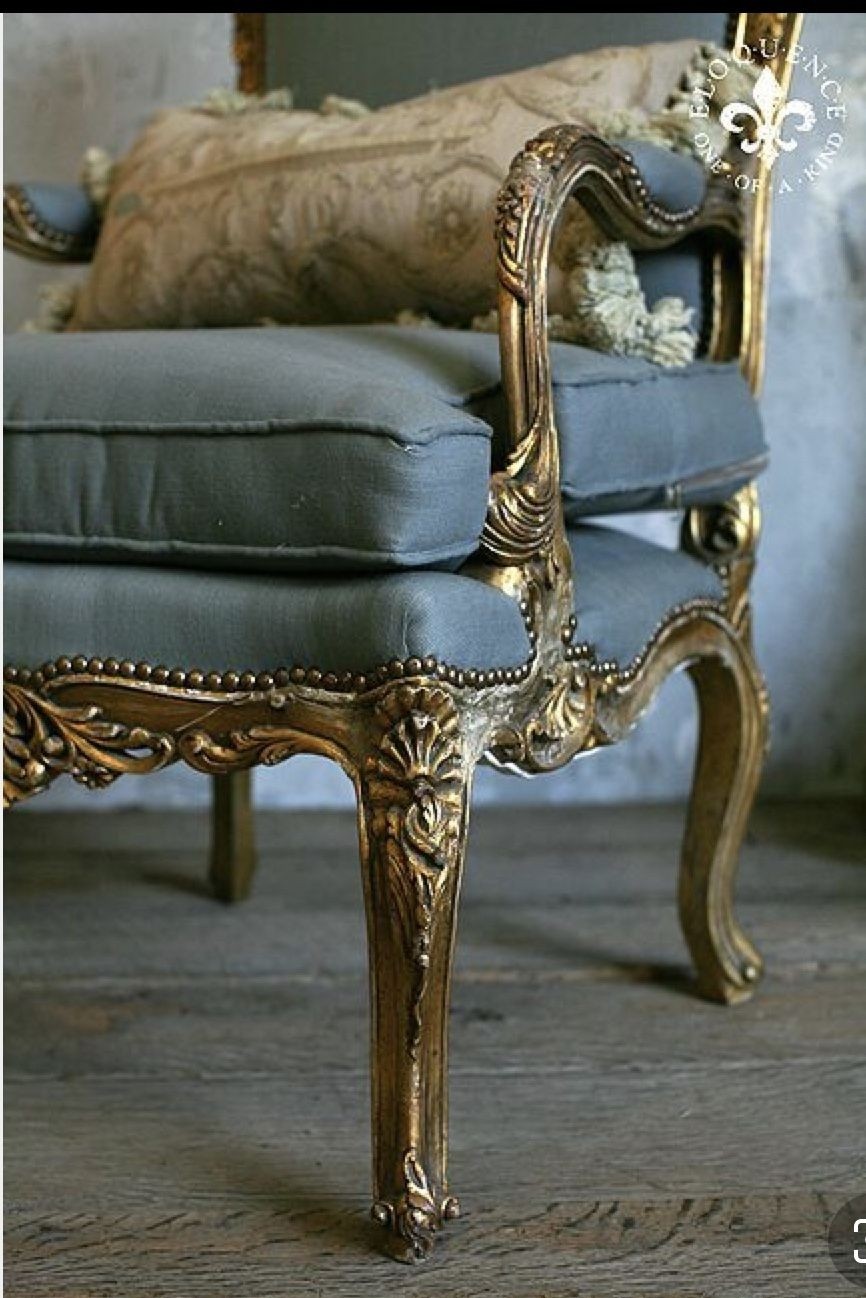 We was looking for something exclusive to our living zone, and we found these two vintage gilt carved armchairs. They have got cushioned seats, French style and navy fabric upholstery.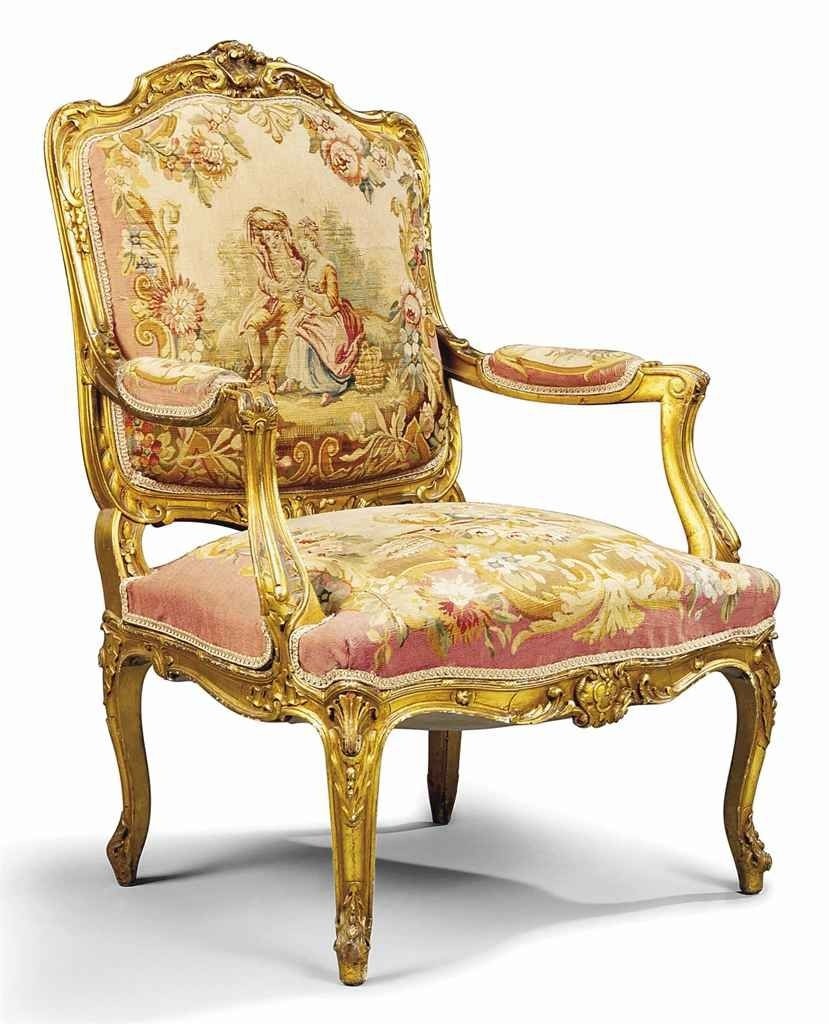 FRENCH GILTWOOD AND BEAUVAIS TAPESTRY FAUTEUIL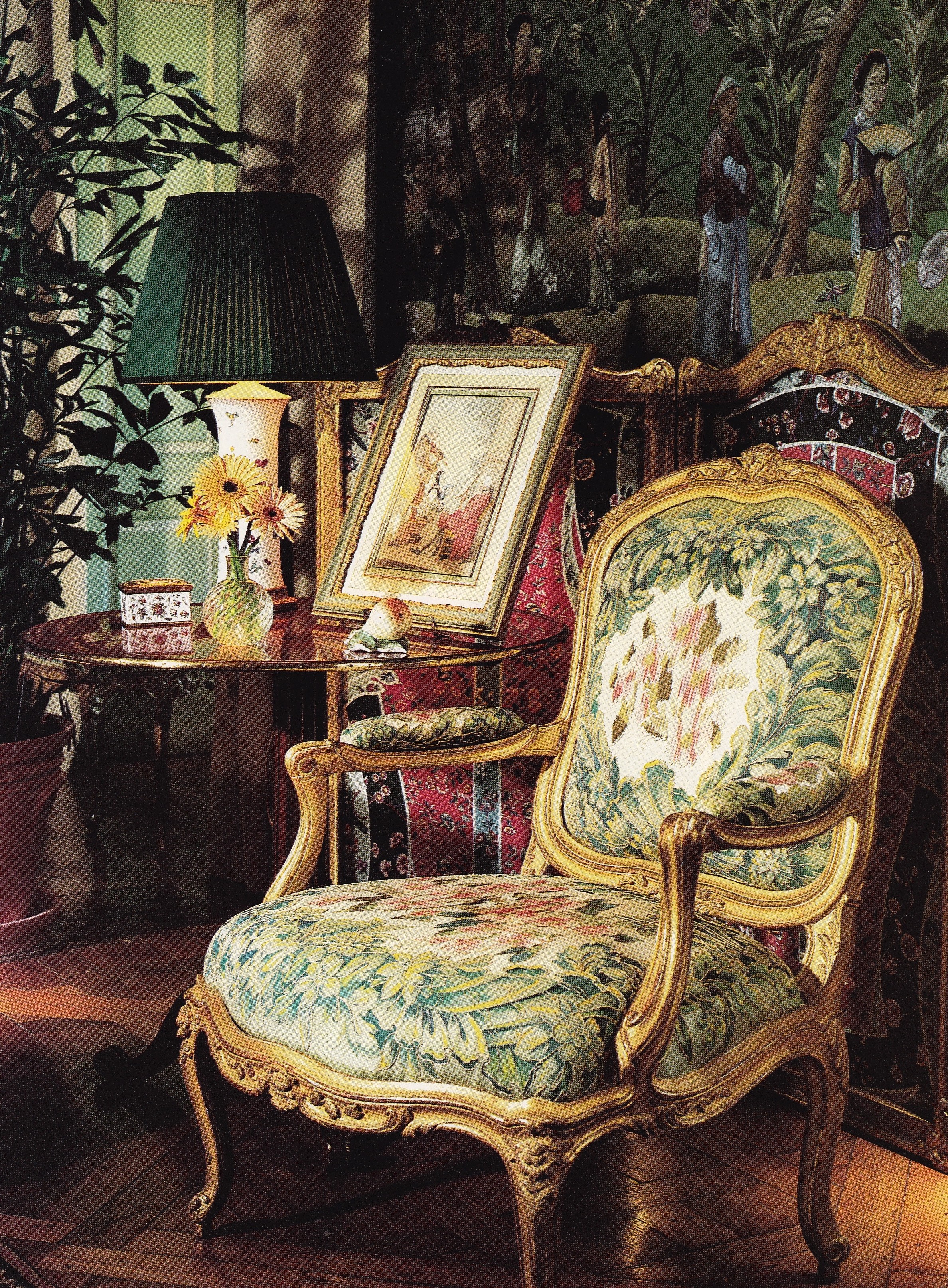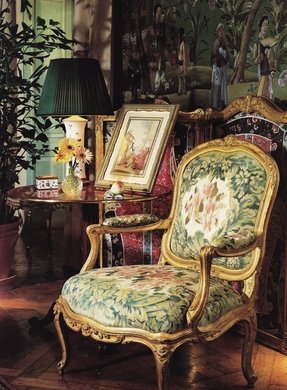 If you think that antique furniture is just bloated quilting, and old-fashioned patterns - look at this French Louis XV chair, whose wooden oak gilded frame combines with the colorful upholstery of the palm beach.Exotic flowers don't interfere to be dignified.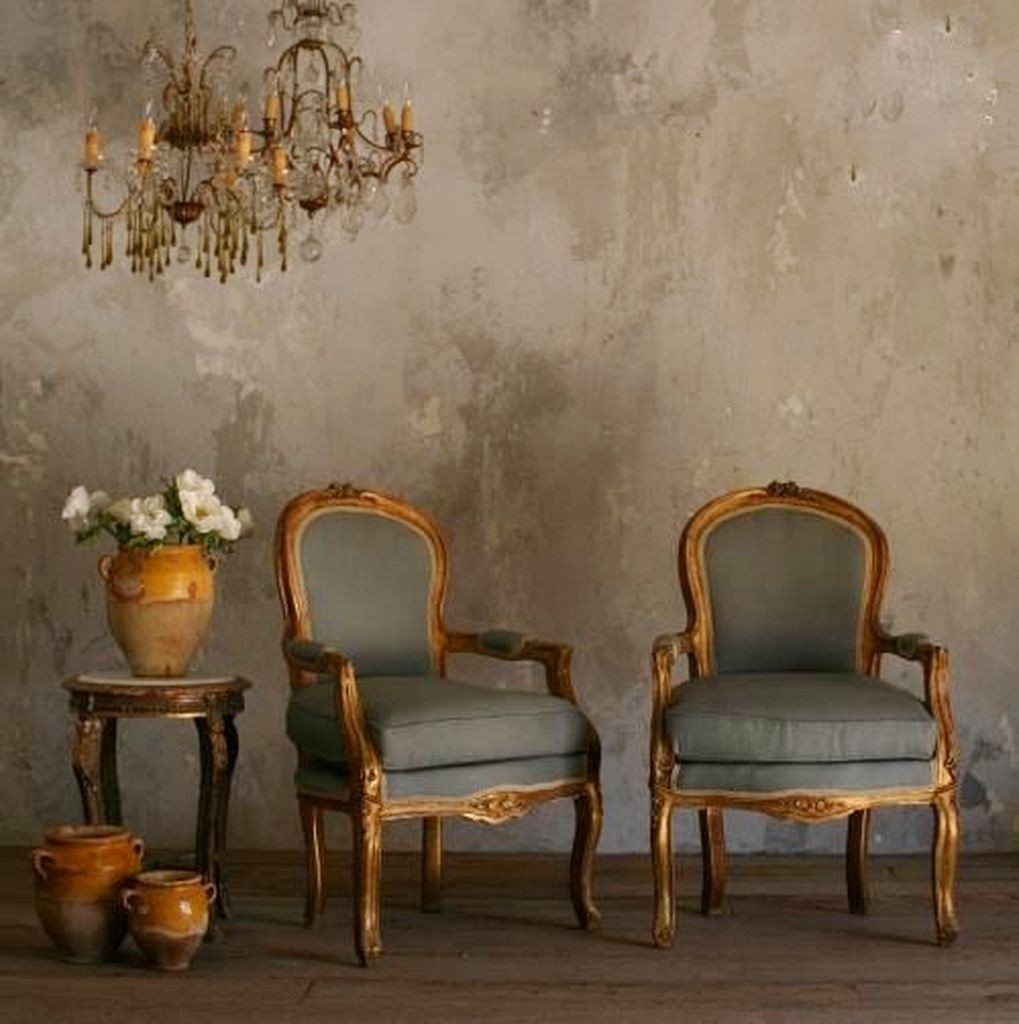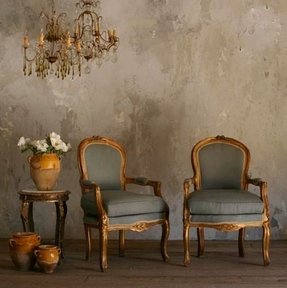 Marry a shabby chic style with elaborate designs taken straight from Louis XV epoque? Why not! These French accent arm chairs create this unique quality perfectly. Gilt details fit rococo carvings just too well.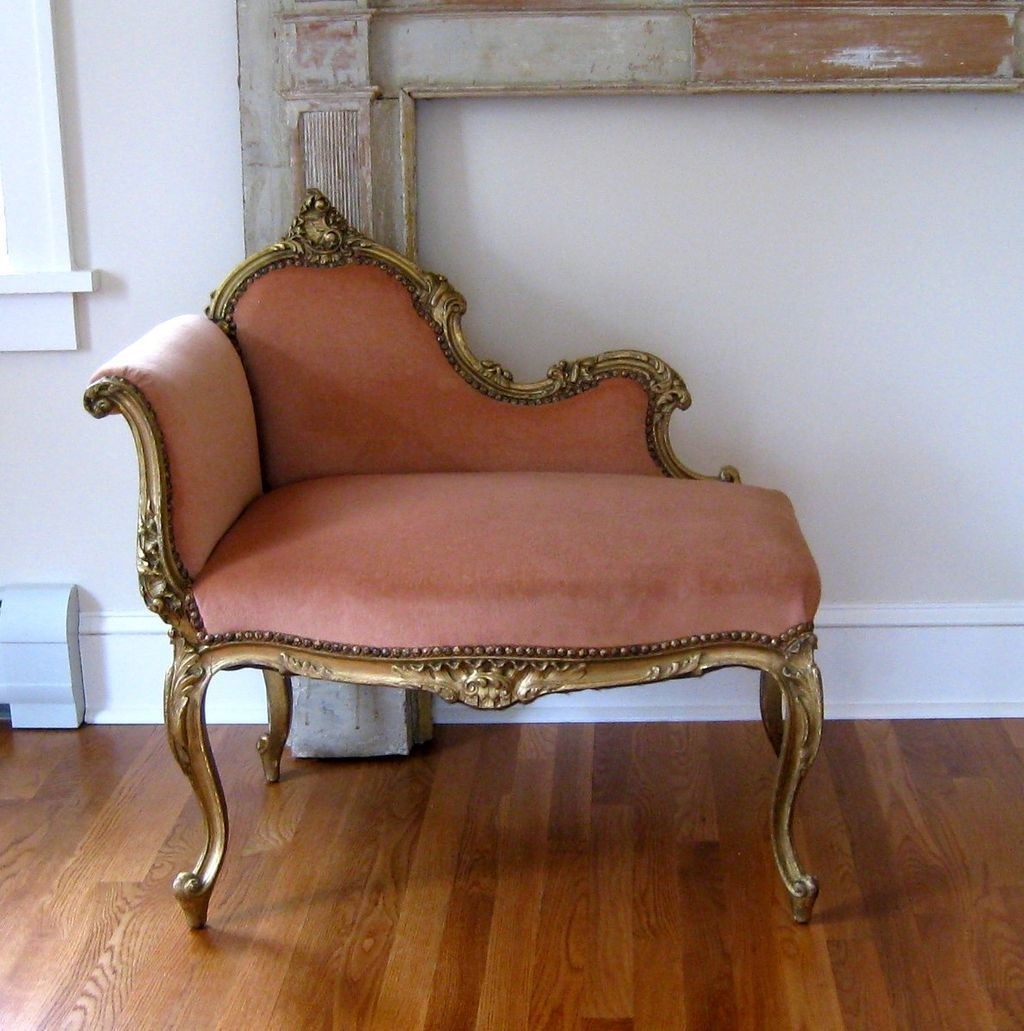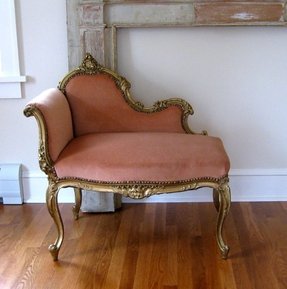 I purchased this antique French Louis XV bench chair for my bedroom. It features the gold leaf finish and pink velvet upholstery. It's very comfy and suitable with the rich decor in the interior.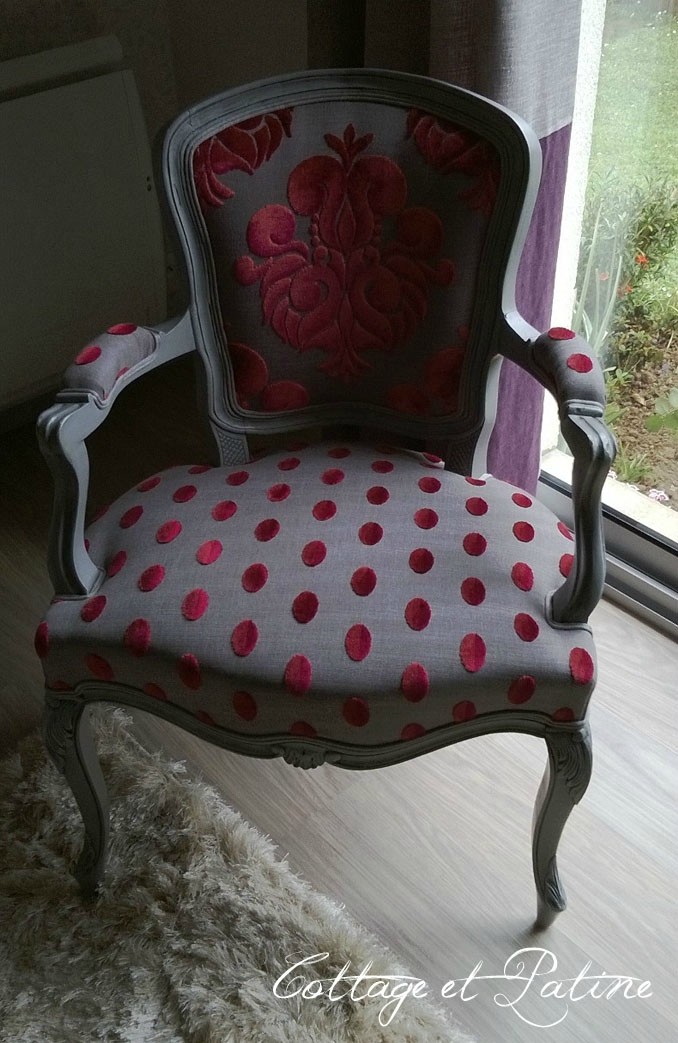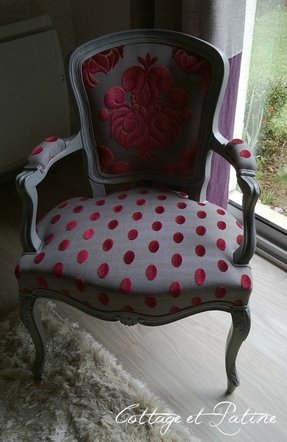 Artistic Louis XV stylization in the house. This comfortable chair features a durable wooden frame in gray finish. Seat and backrest cushions feature red decorations located on gray background, so this chair matches many stylizations.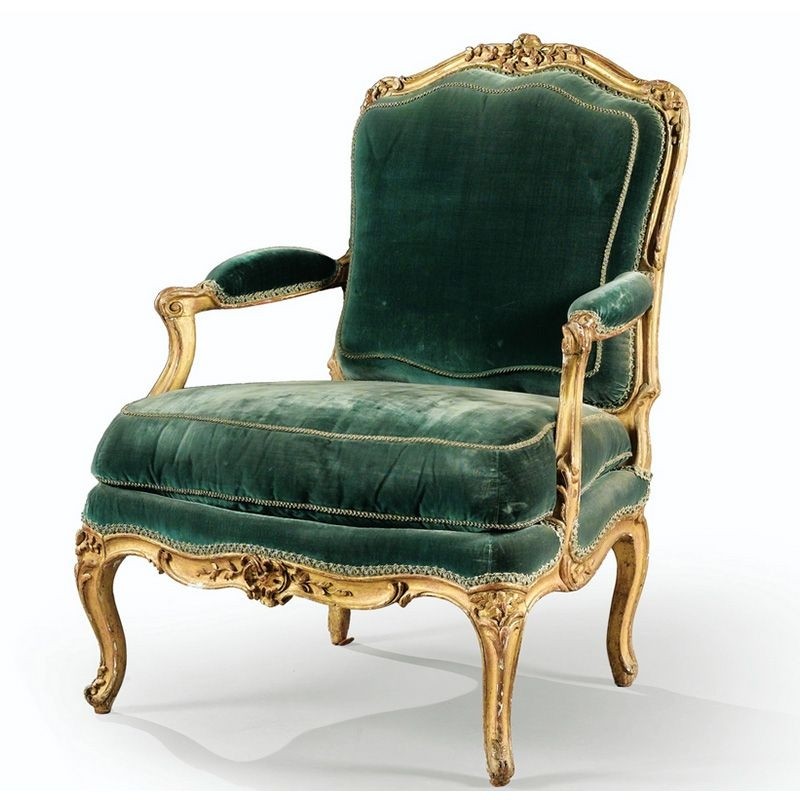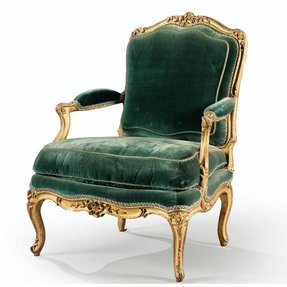 Decorative Louis XV chair that looks very good in classic and antique home stylizations. It is supported by wooden frame in gold finish and with some decorative accents. Its seat, back and arm cushions are covered with green material.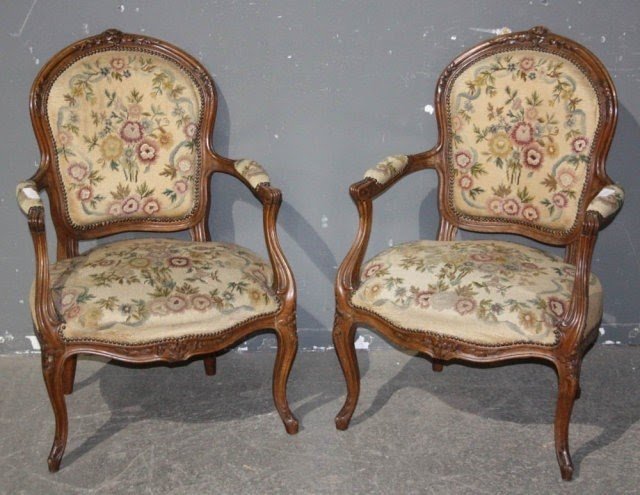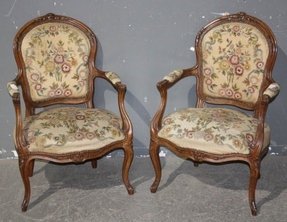 PAIR (2) FRENCH LOUIS XV OPEN ARM CHAIRS CARVED J6664 - For Sale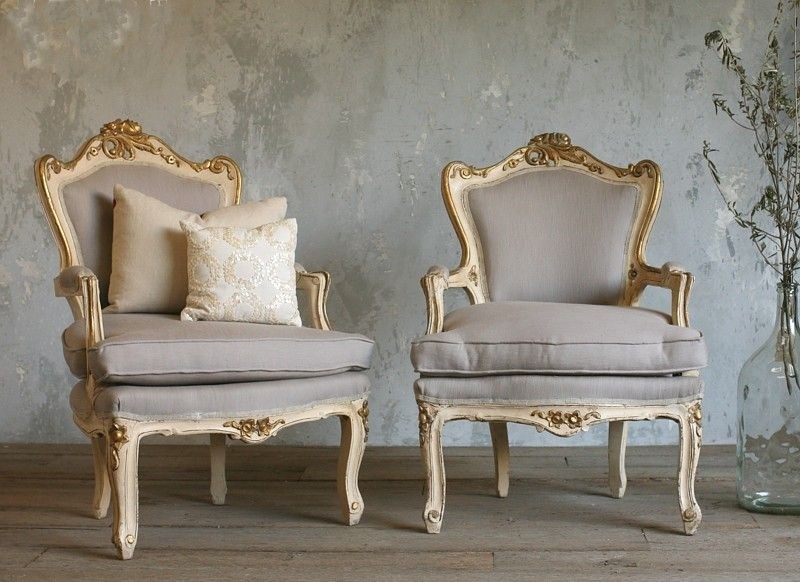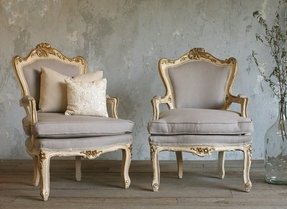 Two solid and attractive armchairs inspired by French XV century style. They feature white wooden frames with gold decorative elements. Gray cushioned seat is supported by wooden arms and by grey curved backrest.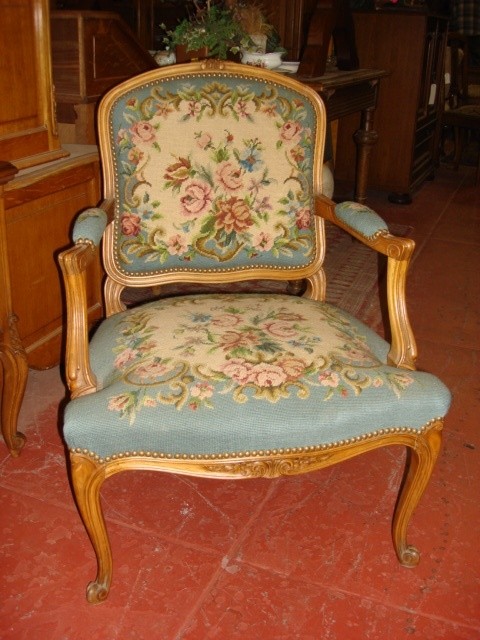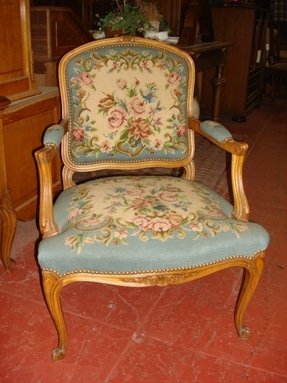 French Antique Louis XV Hand Carved Needle Point Arm Chair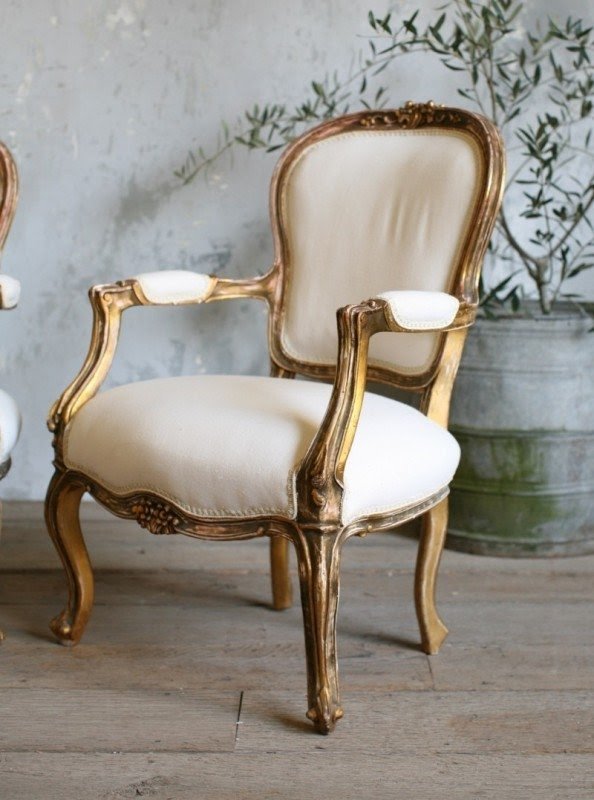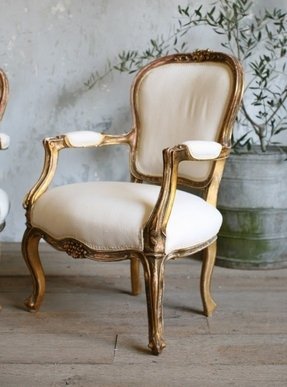 Vintage Louis XV French style Serpentine Armchairs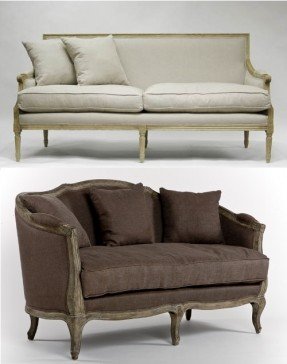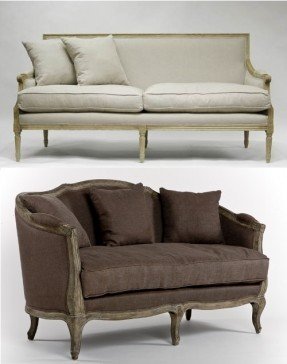 French Louis XV and XVI Sofas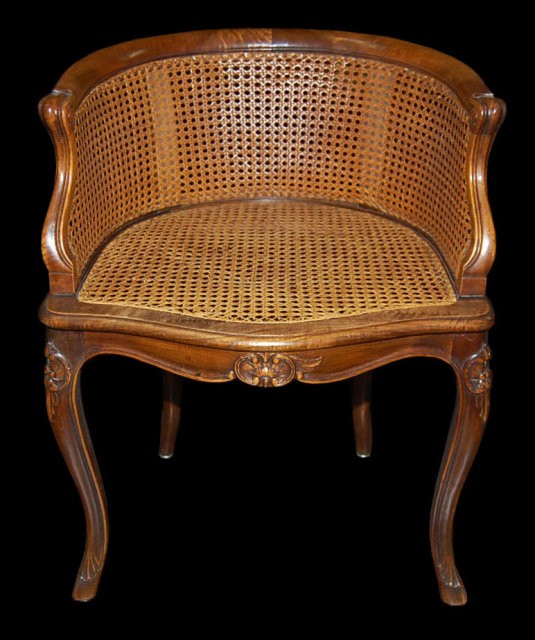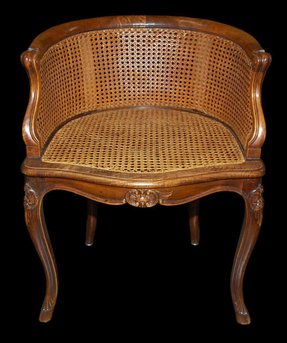 Accent chair in Louis XV style. Wooden frame is finished with sophisticated ornamentation. Carefully profiled back is decorated with openwork pattern. Great as dining chair or additional seating in any interior according to taste and need.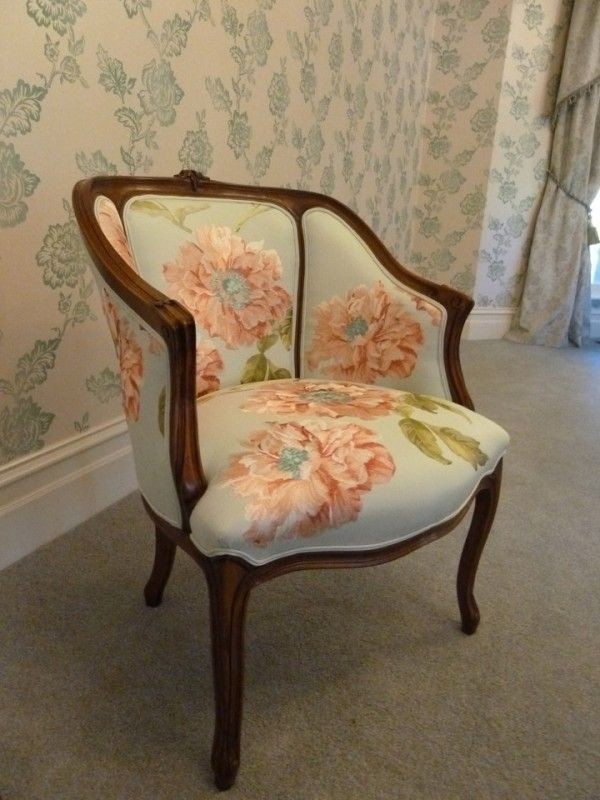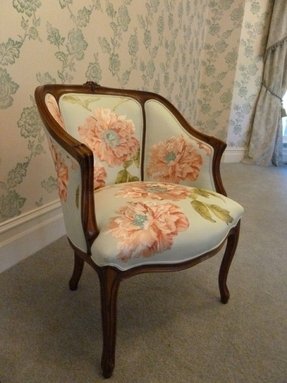 French Louis XV Style Tub Chairs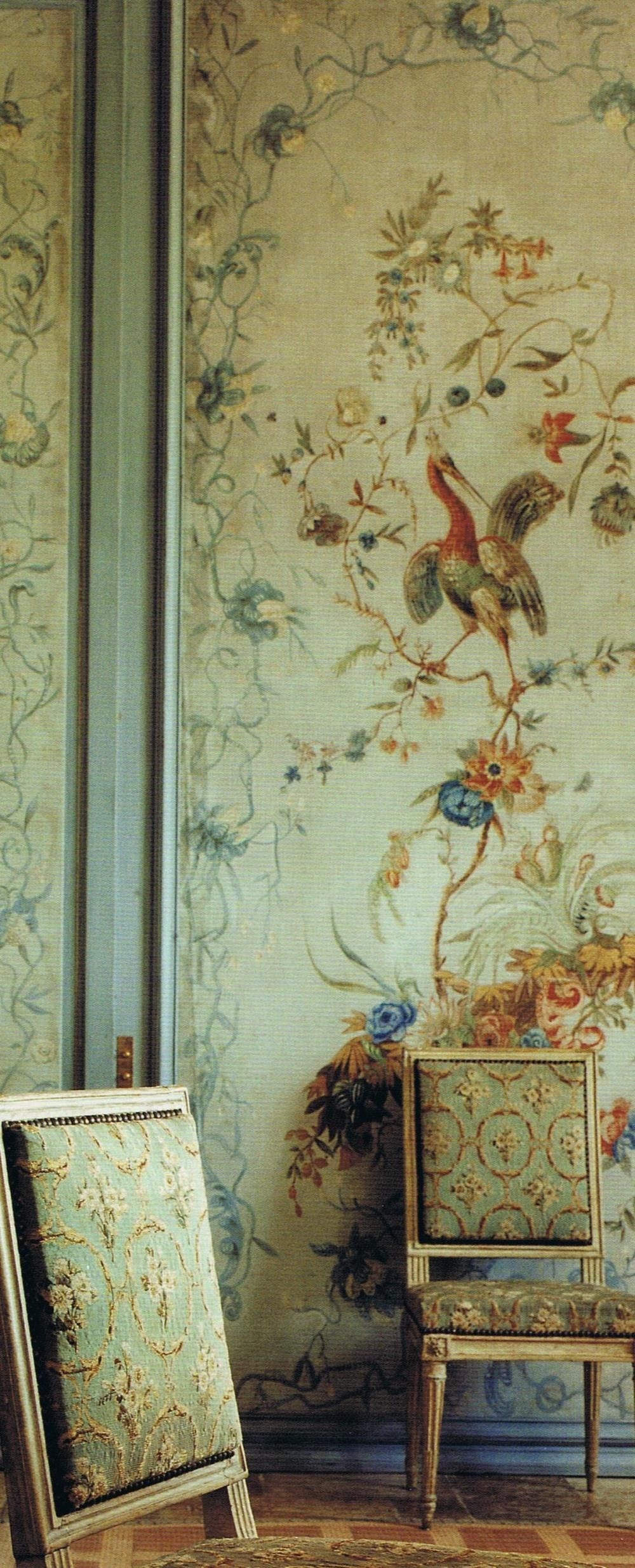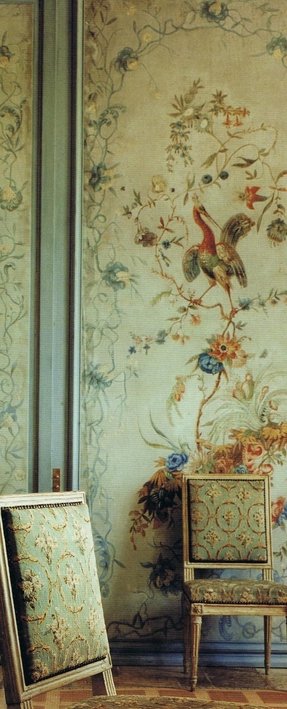 Elegant chair mounted on wooden frame with antique finish. Seat and back are upholstered with nice touch fabric and decorated with sophisticated pattern. Great as dining chair or additional seating in any interior as needed.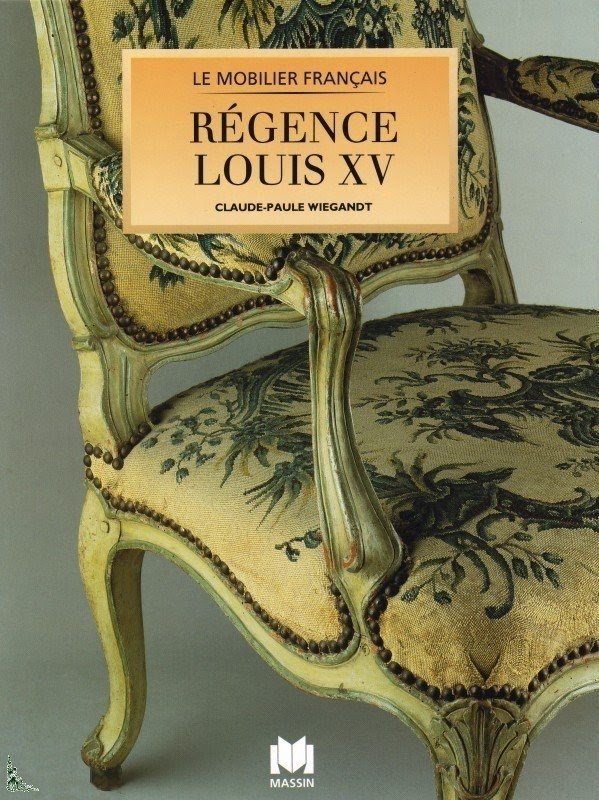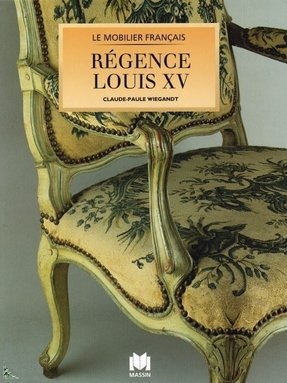 Printed in 1996, this book is NEW and is 8 inches x 11 inches ( 21 cm ...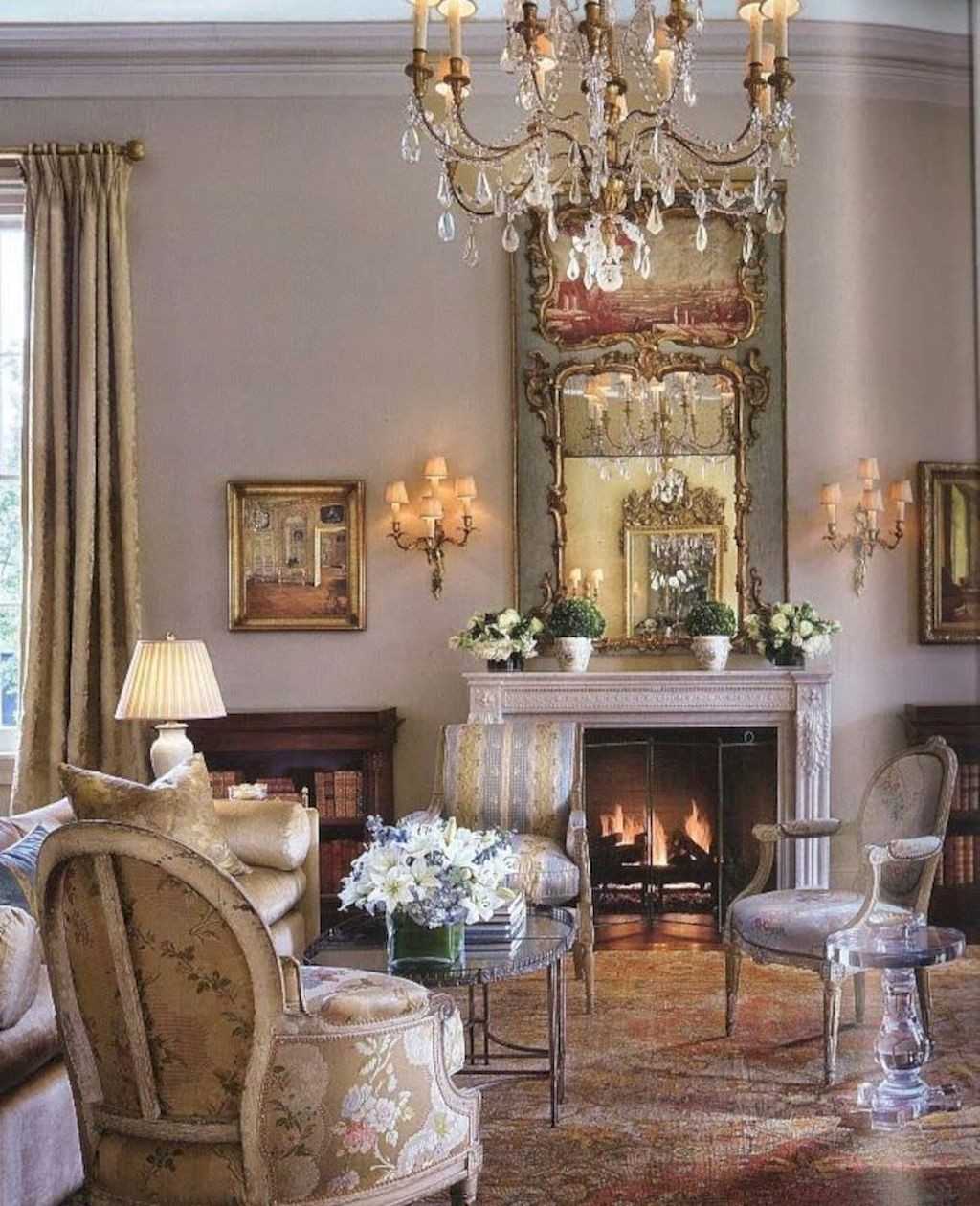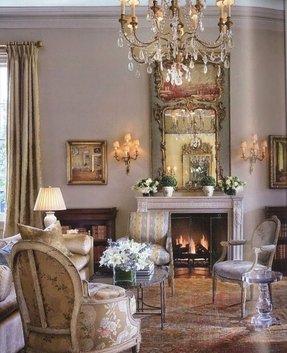 Salon living-room-love the trumeau mirror!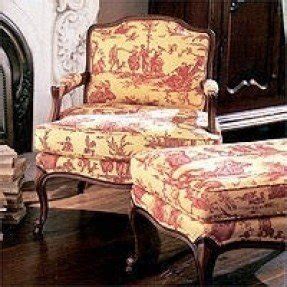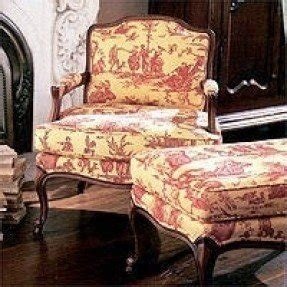 Embodying the ornate style of the Louis XV, this living room set is a proposition for those, who cherish traditional, antique interiors. Bergere chair and a chaise lounge - both beautifully upholstered with a beige-red flower mosaic.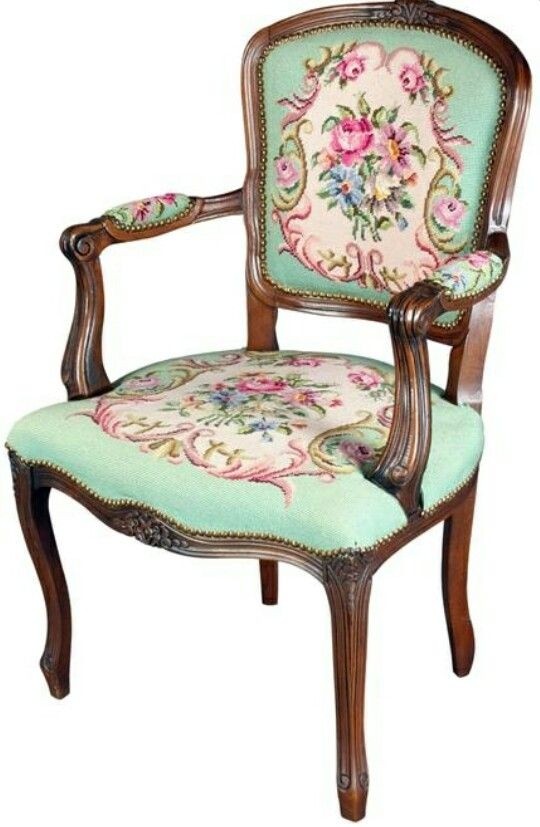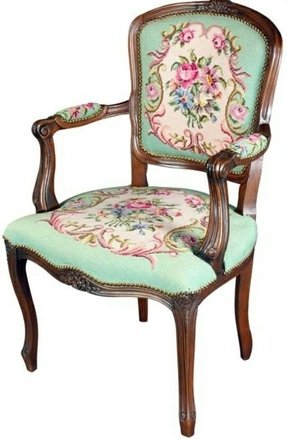 A charming chair in a vintage style. It is characterized by a wooden construction with graceful decorations and slim lines. The seat and the backrest feature light green upholstery with a beautiful, flowery pattern.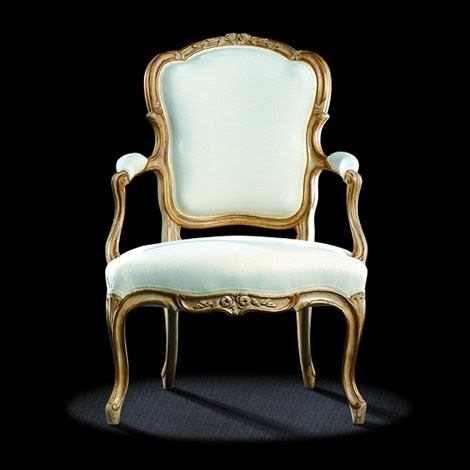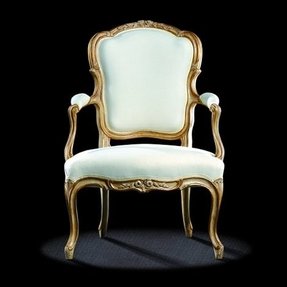 Antique French Furniture Cabriolet Louis XV Armchair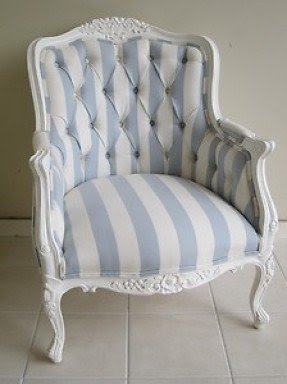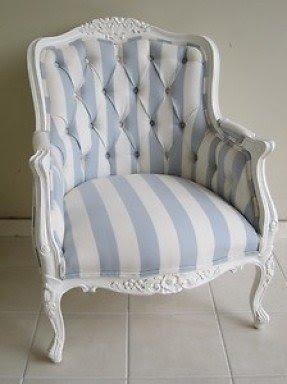 ... louis xv wing chair updated with fabric and paint french louis xv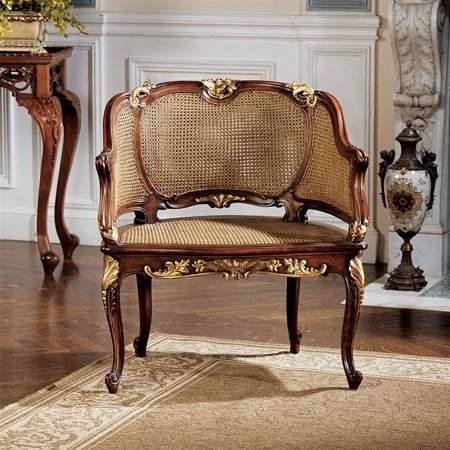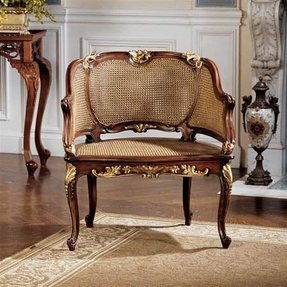 Add style, beauty and comfort to your living room and dining room with this sophisticated Louis XV French chair. It is hand finished and made of rattan and has got a solid mahogany construction.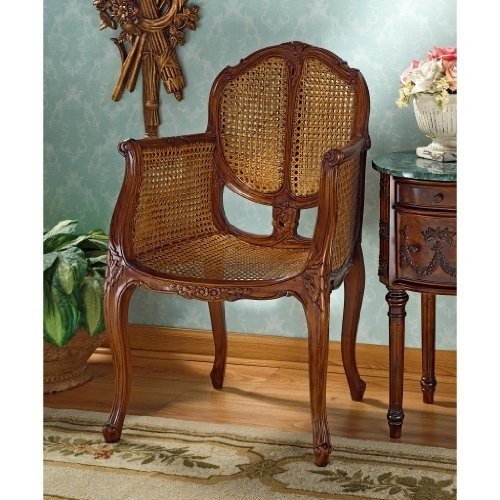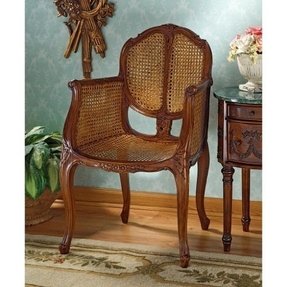 This kind of chair not only provides a comfortable sitting space, but it also looks very stylish. It provides a retro style and it is very solid thanks to its hand-carved hardwood frame. It measures 22.5"Wx18"Dx37"H.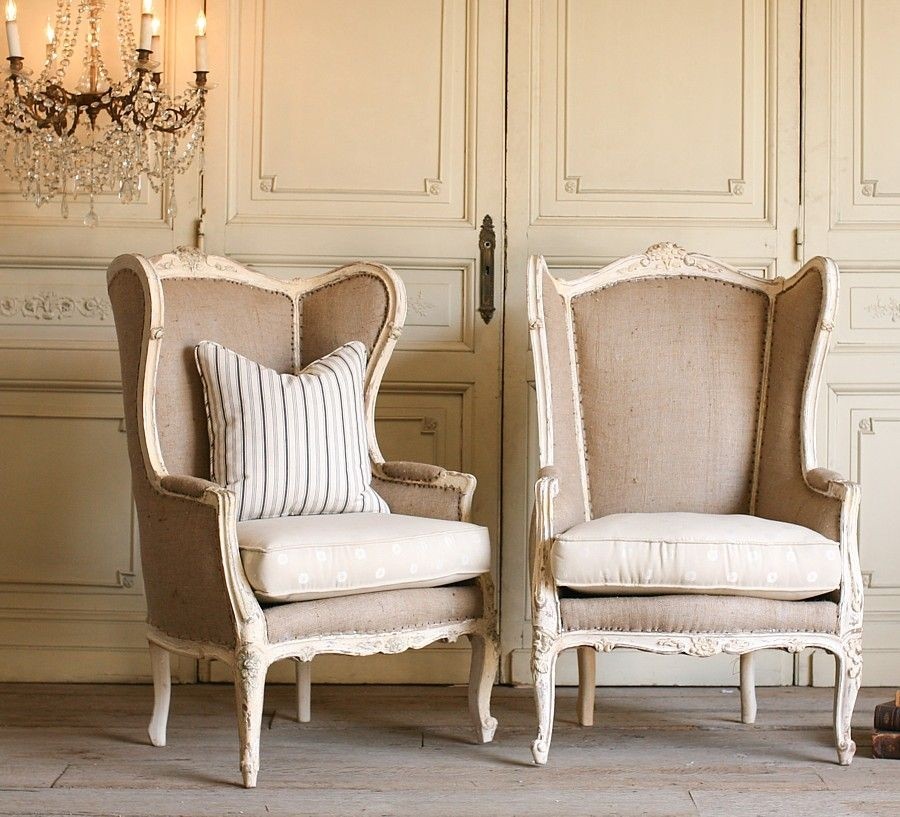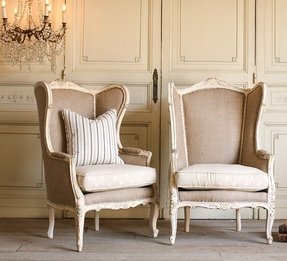 Vintage Shabby Cream White Pair Louis XV Bergere Armchairs-antique, french,burlap, upholstered,furniture, chic, chair, feminine, romantic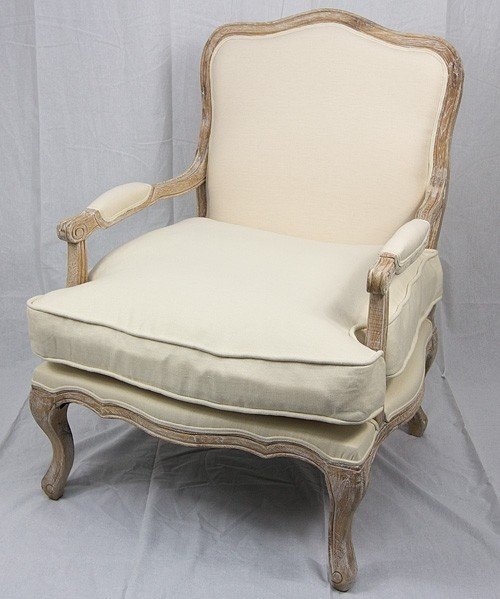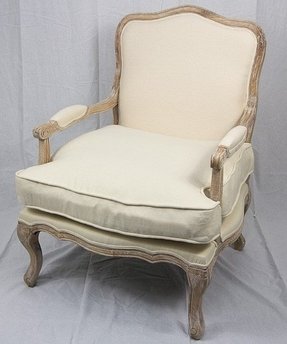 BRAND NEW! French Provincial Style Louis XV Arm Chair Sofa Solid Oak ...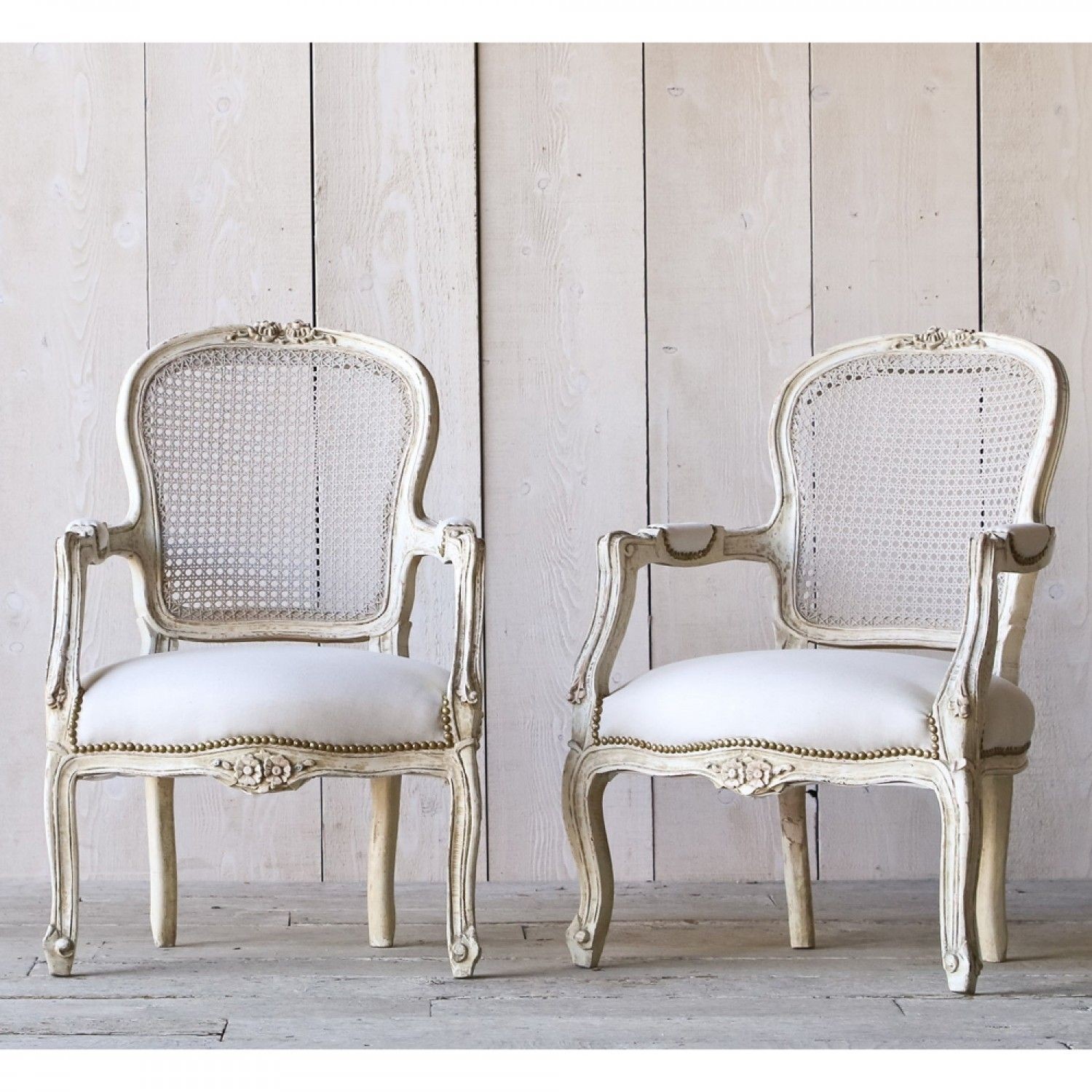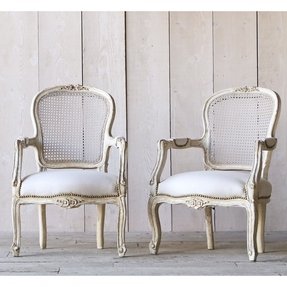 Elegant, old French style in the house. These armchairs include attractive carvings on their wooden frames finished in white color. Cushioned seats are soft and paired with solid mesh backrests. Solid nailheads also improve aesthetics.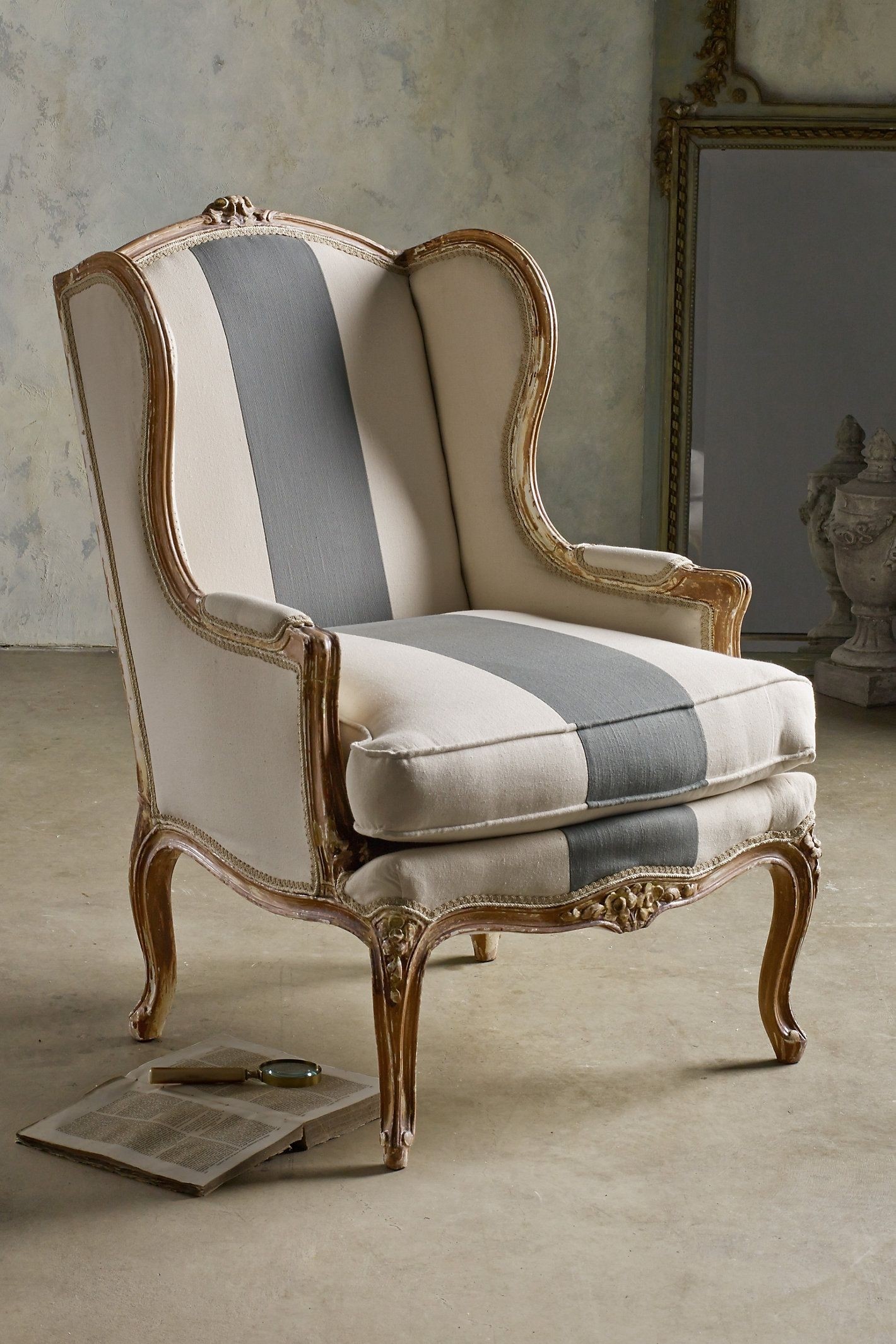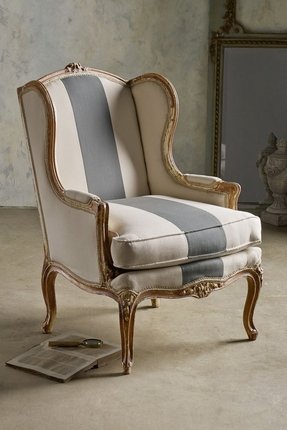 Love this pink chair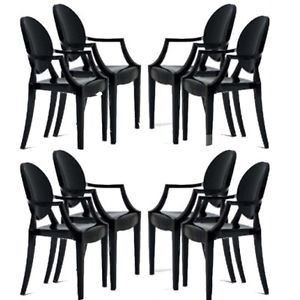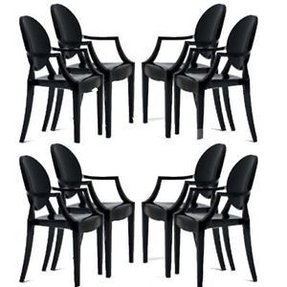 This contemporary set includes four dining ghost chairs for your modern dining room. They have got a solid construction and black finish. You need to have this set.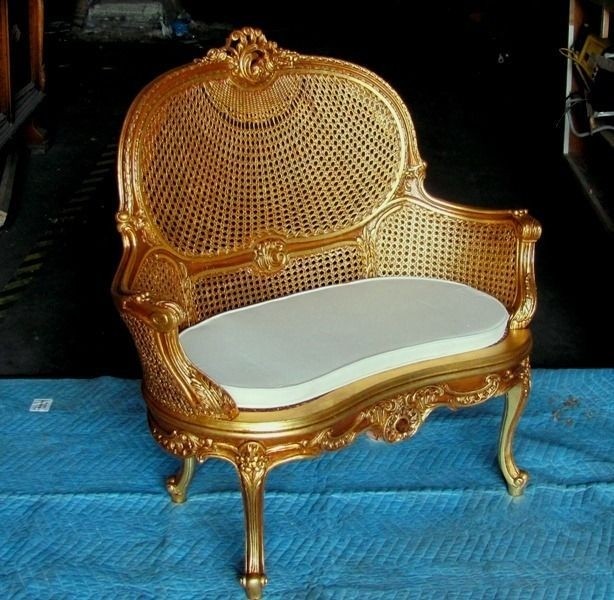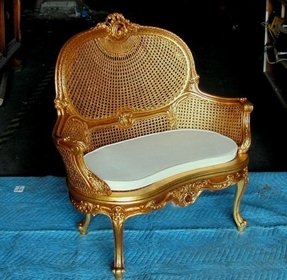 French Gilt Louis XV Cane Caned Settee Petite Canapé Settee Chair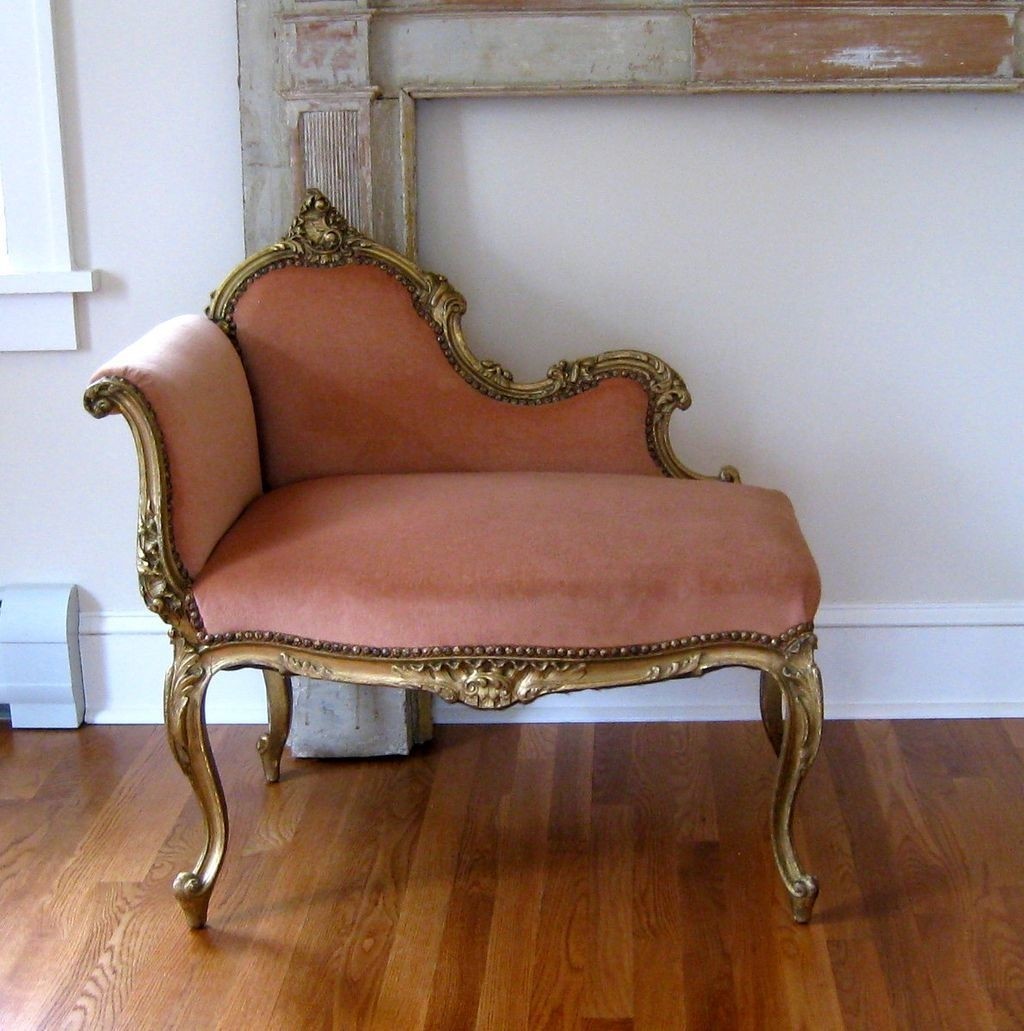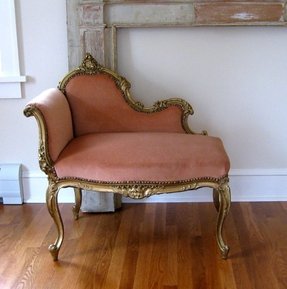 Tête a Tête, French Louis XV style arm chair with low back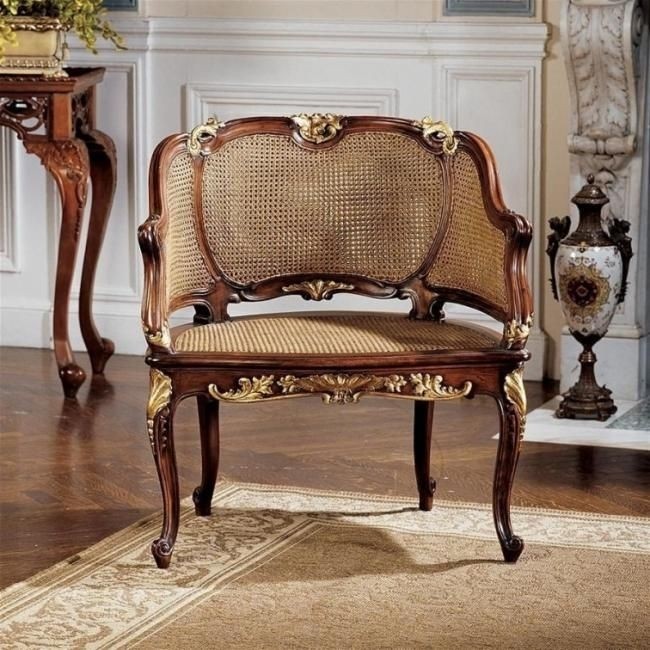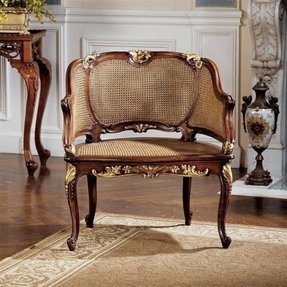 It is a beautiful hand carved 18th century antique replica French rattan chair with solid mahogany construction and finish. Add style and elegance to your living room with this amazing chair.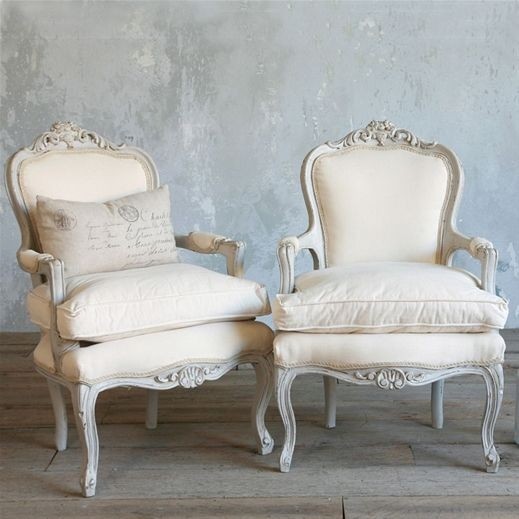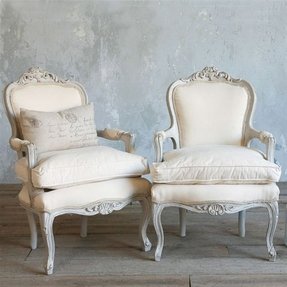 A set of two romantic and classic French armchairs made in a provincial style. The French, Louis the XV chairs are made out of white-painted walnut wood with cream upholsteries and matching decorative pillows on top.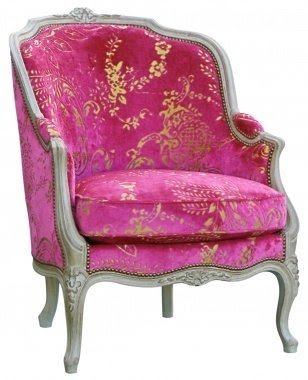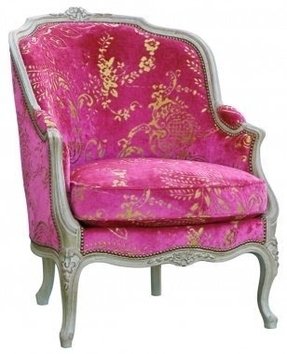 A beautiful classy armchair with a grey wooden frame. Legs, aprons, sloped arms, an arched rounded backrest feature curved lines and subtle floral carvings. Upholstery (on both sides) is made of vivid pink fabric with charming golden floral motifs.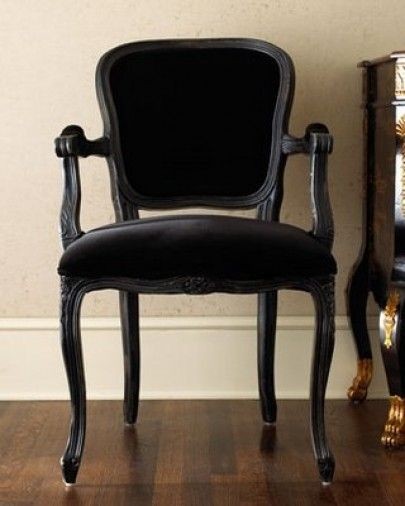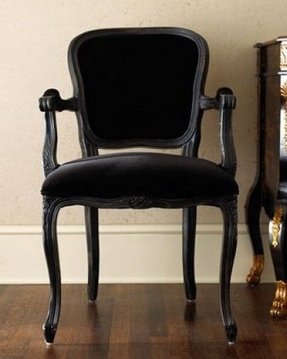 French design in the Louis XV edition is a perfect combination of subtle velvet cover and tuning elements of this beautiful armchair. The whole fits into the elegant atmosphere of the interior, giving it a unique character.