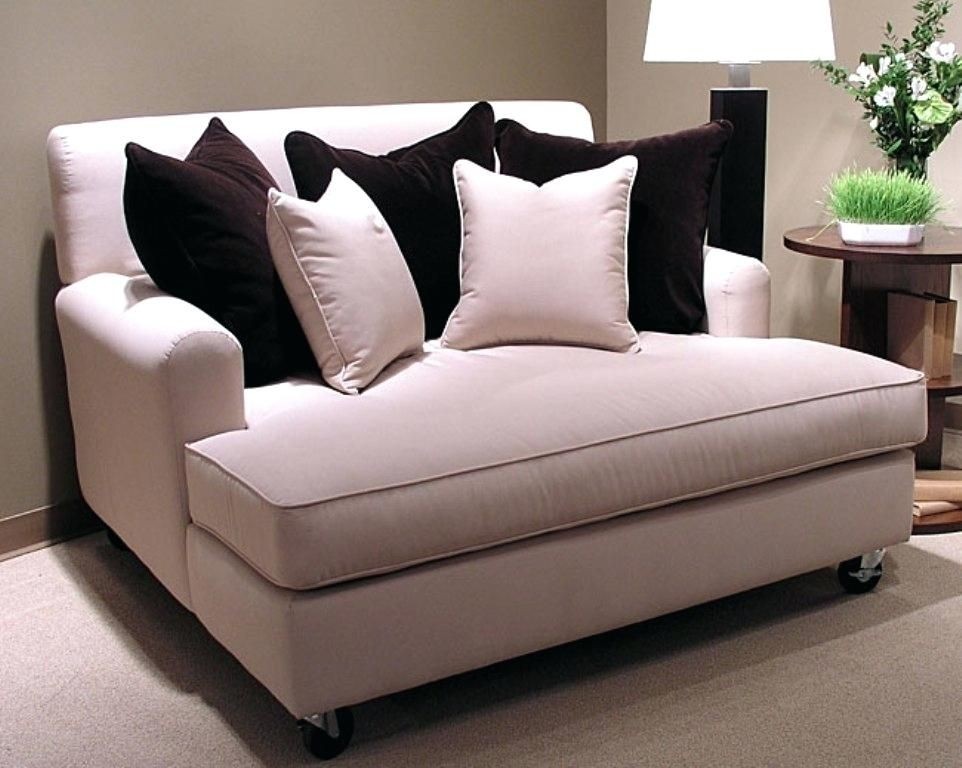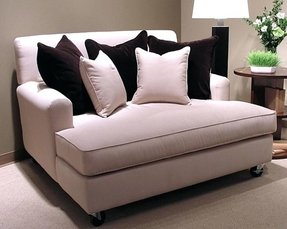 Billy Double Chaise Lounge Chair With Wheels
A comfortable contemporary chaise lounge for 2 persons. It has a sturdy wooden frame and is equipped with casters. It has a quite thickly padded seat, wide gently rounded full panel arms and a quite tall back. Upholstery is of plain off-white fabric.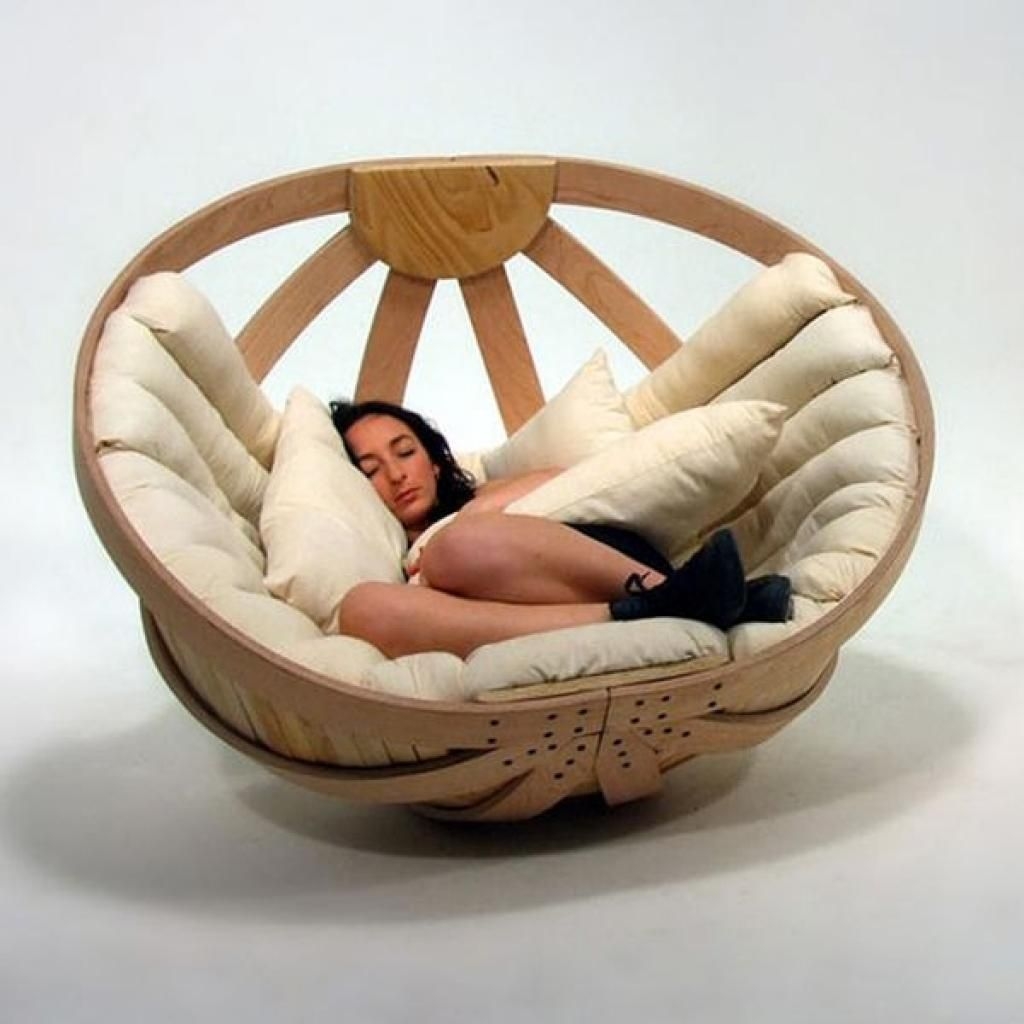 Now you can really experience comfort and you'll know you haven't even been close to it before. This stunning relaxing chair is the way to go with the thickly padded cushions and strong, wooden frame.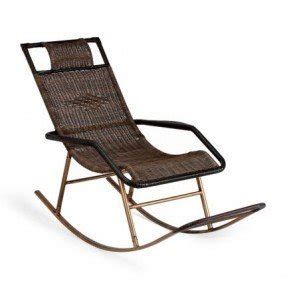 Rocking chair for indoor and outdoor use. Base is made of metal and covered with rattan. Carefully profiled back is fitted with pillow for support of the cervical spine. Classic form and elegant design.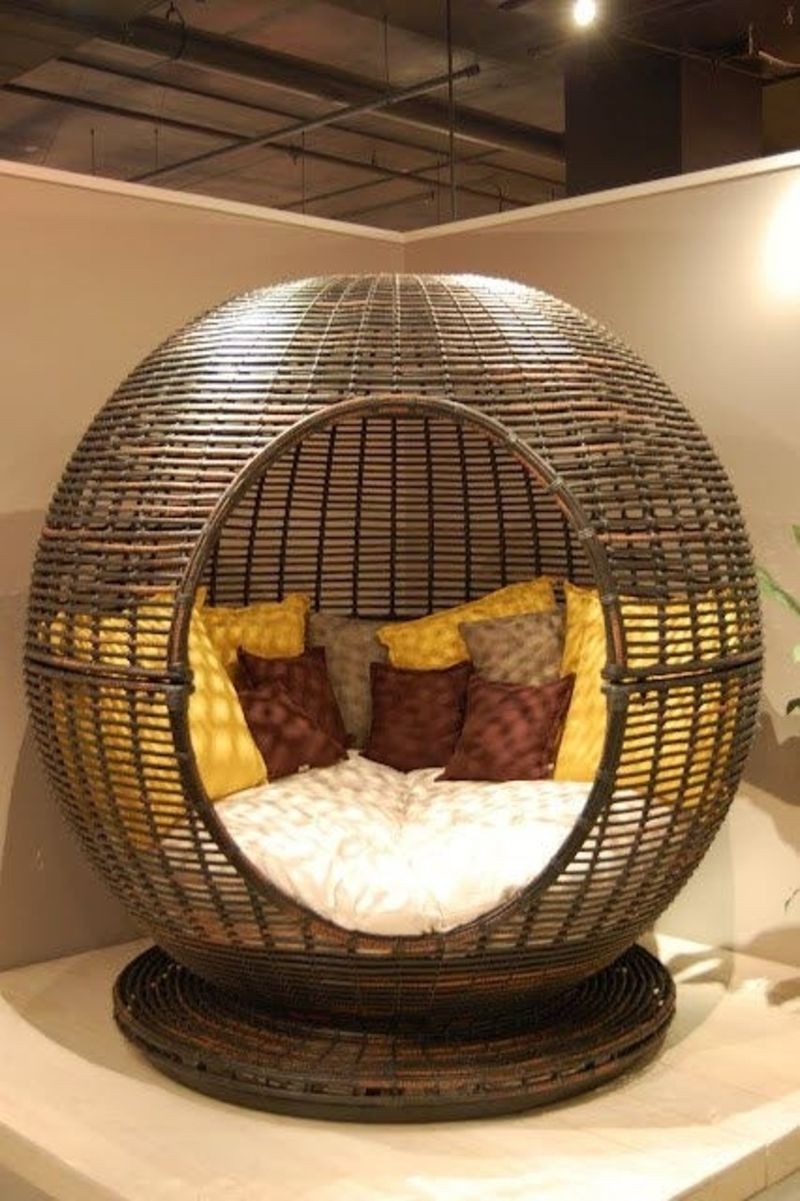 This ball relaxing chair makes me want to cuddle inside with a really good book! Another person can make it with me perhaps, as the inside is spacious enough for two. Warm colored pillows, cream, cocoa brown and yellow, emphasize the cozy feel.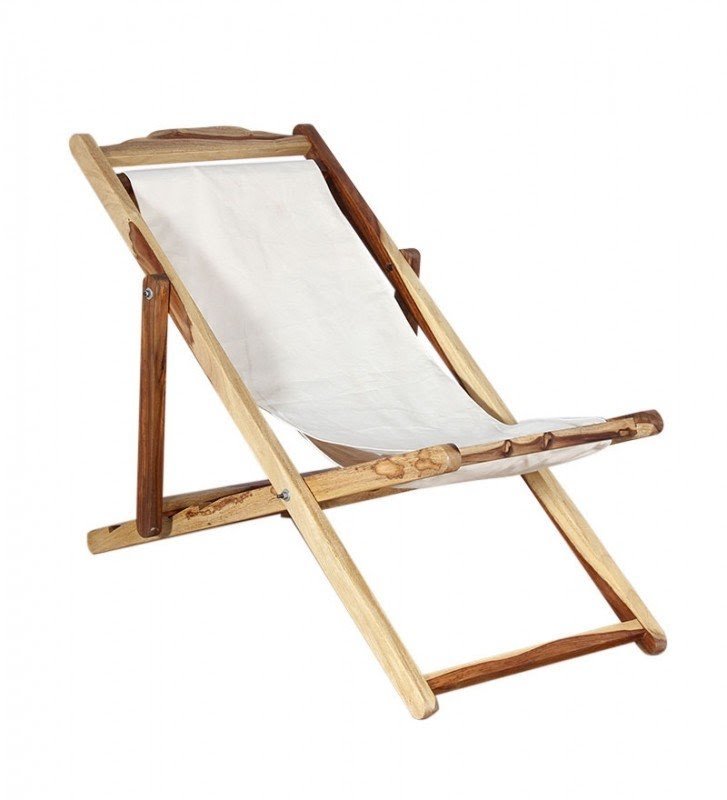 This set of Olida relaxing stackable chairs constitutes a perfect proposition for a lounging time outdoors. Imagine a sunny afternoon with you chilling out on the sun lounger with your favourite drink...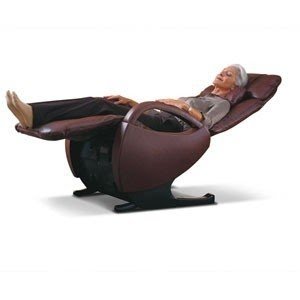 SANYO Zero Gravity Relaxation Chair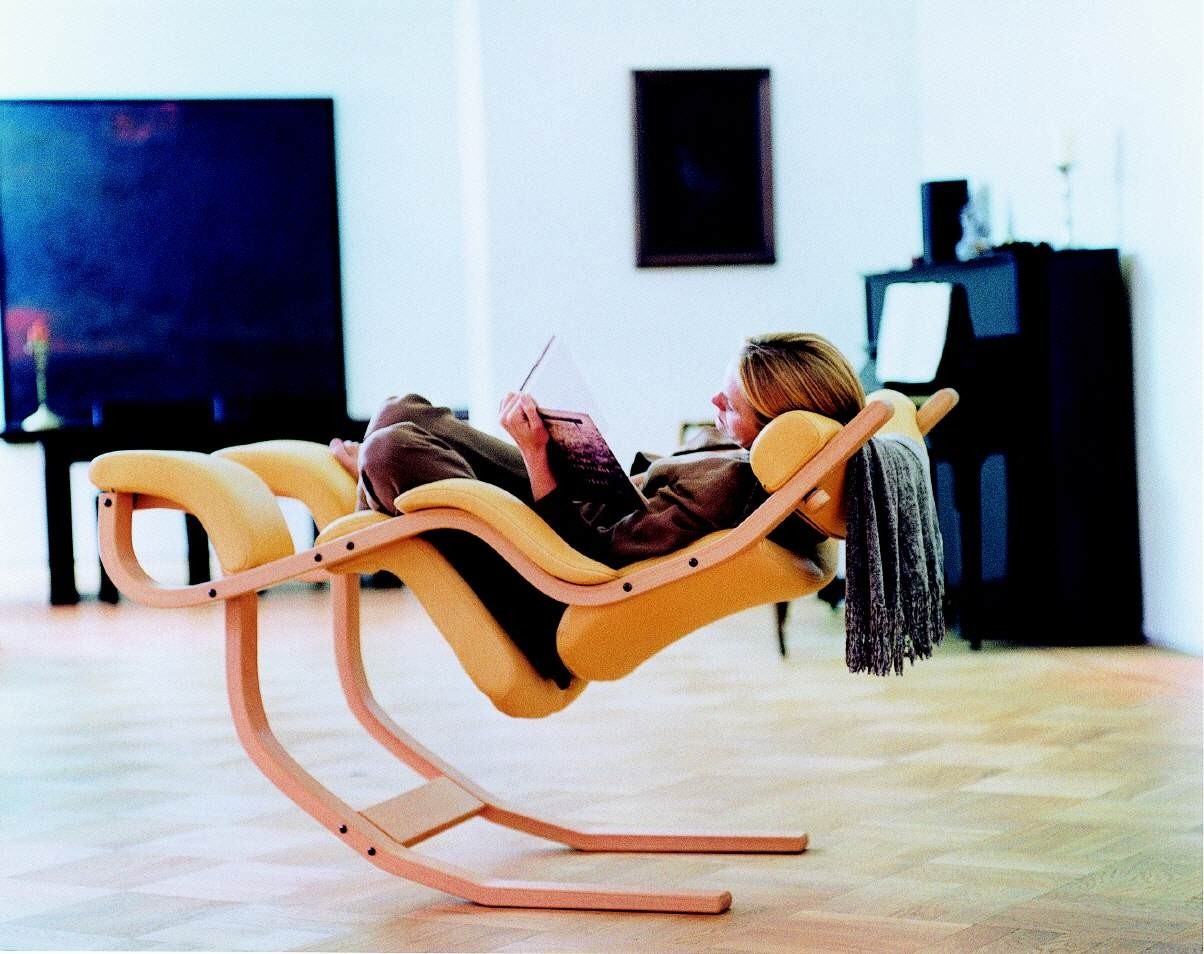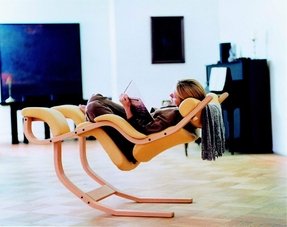 This uniquely original yet functional piece of furniture is an ideal way to relax. Robust bent wood construction, soft seat, backrest, and footrest give you exceptional comfort. Modern design delights.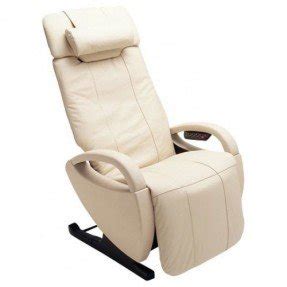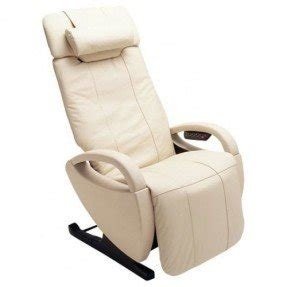 Sanyo HEC-RX1 Relaxation Chair - Cream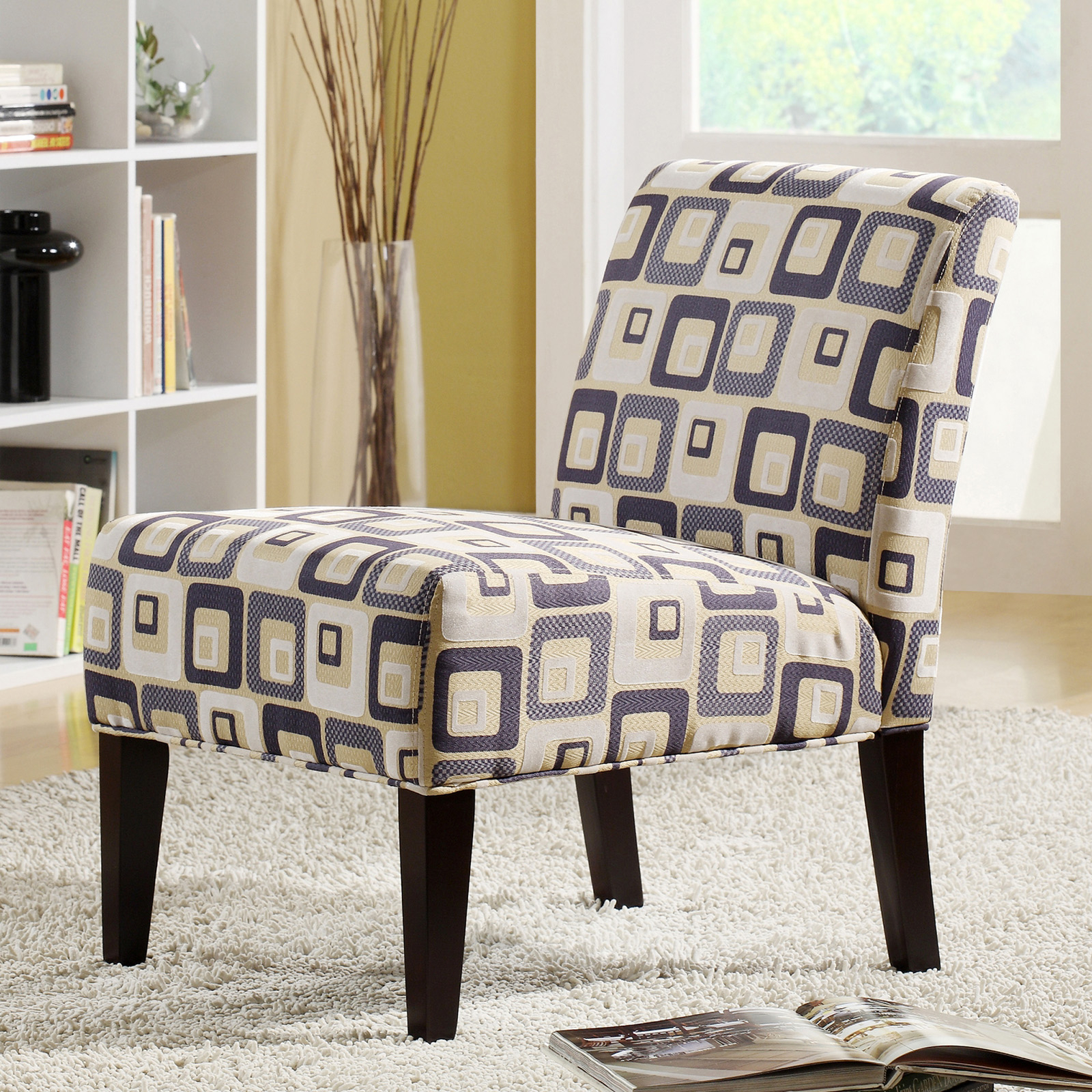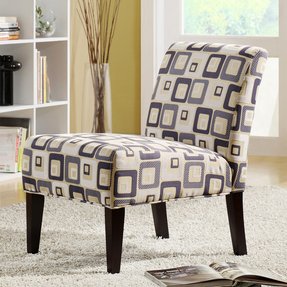 This adorable accent chair spotlights an attention to the details. It has a contemporary, armless profile with solid hardwood frame with espresso finish. Features a geometric pattern on 100-percent polyester fabric.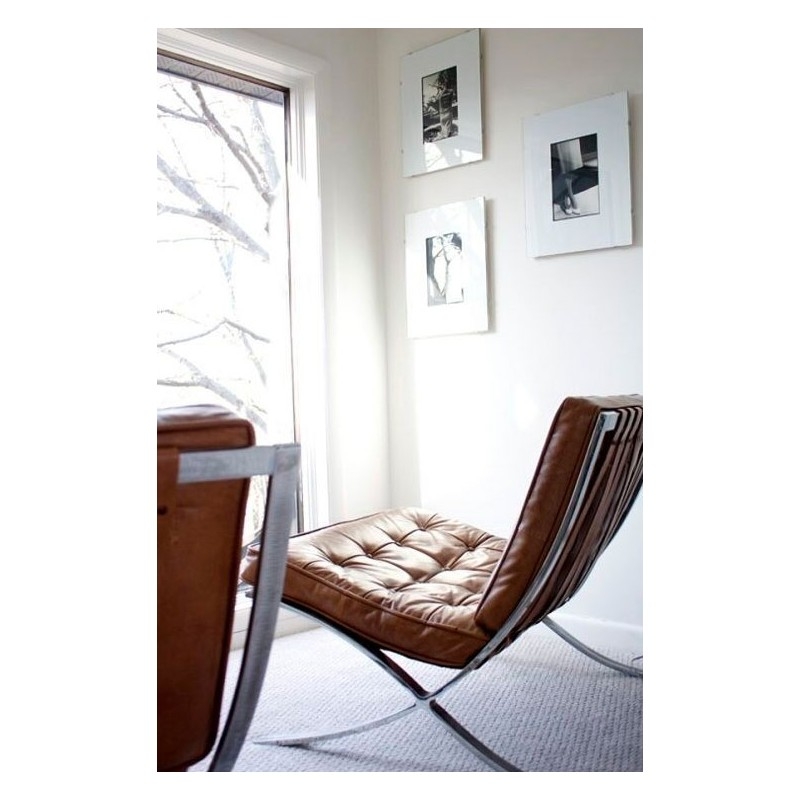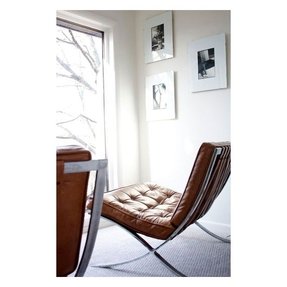 I'm not usually one for modern but these fit the bill. I love me some barcelona chairs, don't you?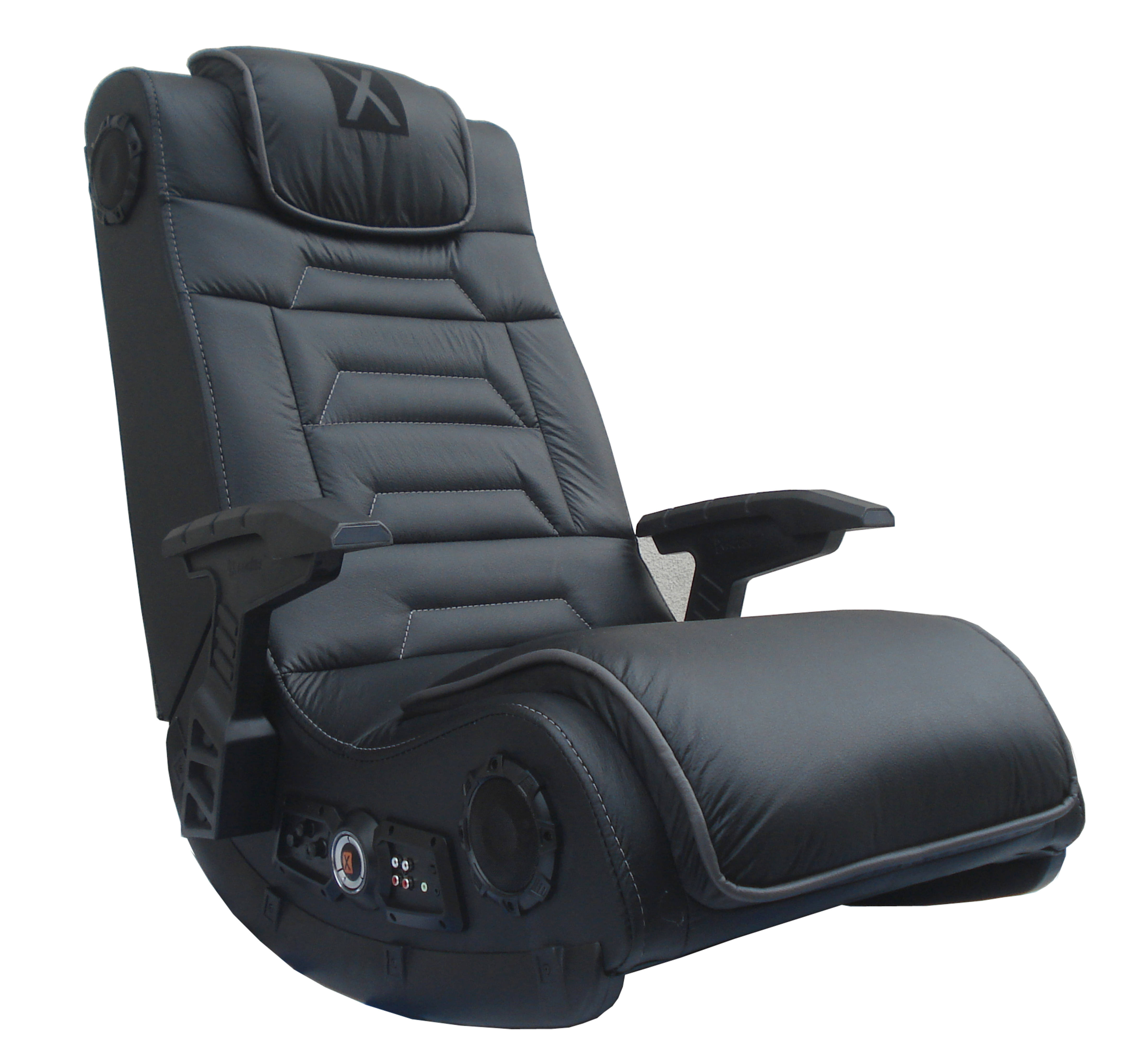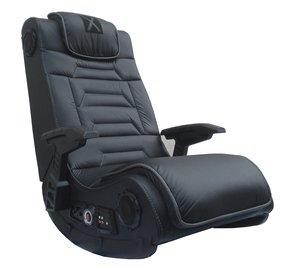 Are you a fan of extraordinary entertainment? Then, this unique and awesome gaming chair might perfectly match your needs! Check it out now and enjoy its unusual functionality, comfort and an intriguing design.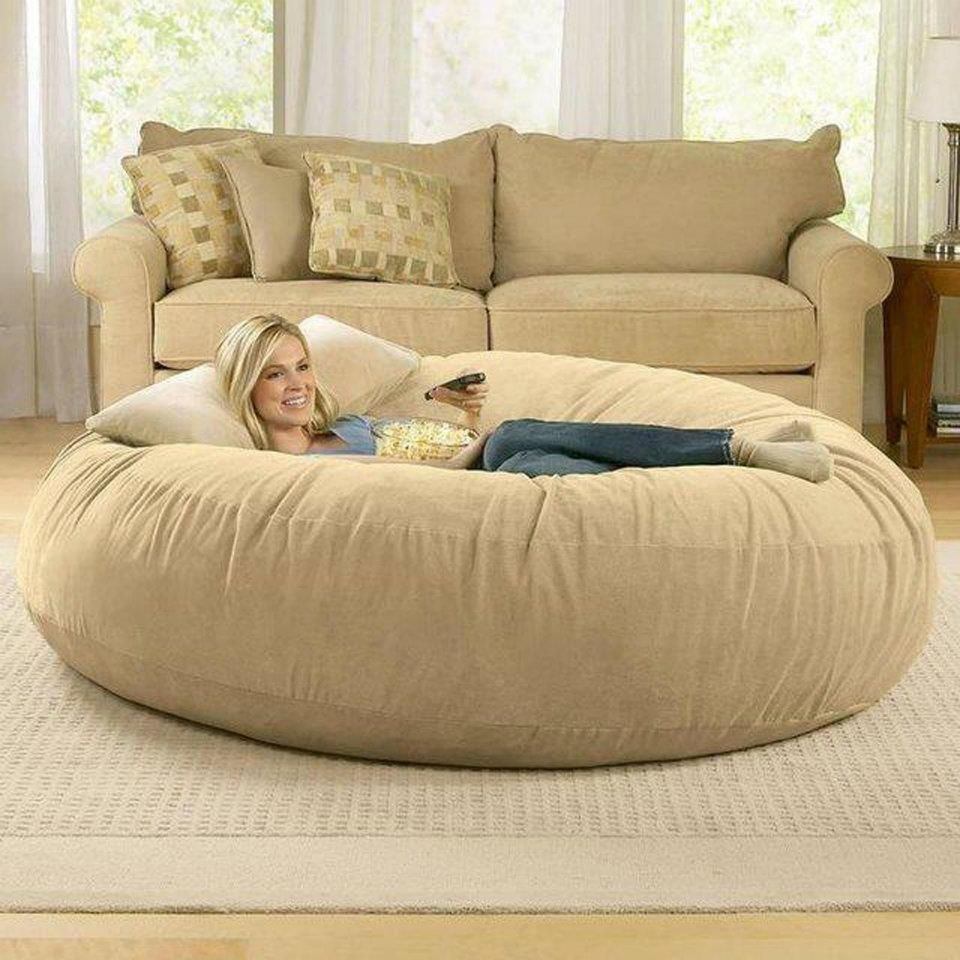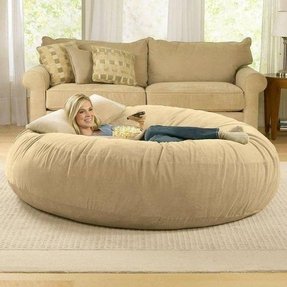 A perfect idea for providing comfort in a living room. This bean bag chair is a versatile item that can be used on small and large surfaces. Its softness provides comfort and also supports the body of any adult user.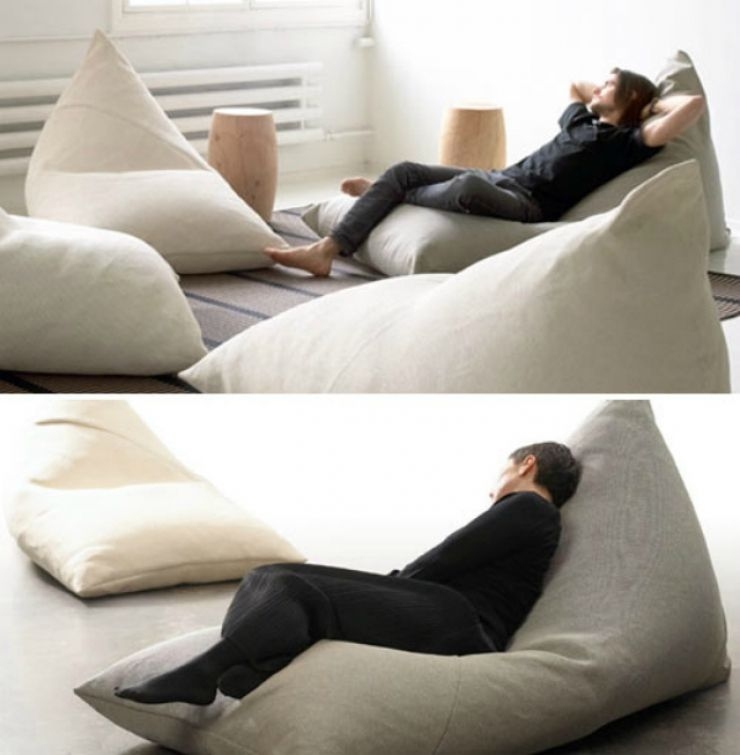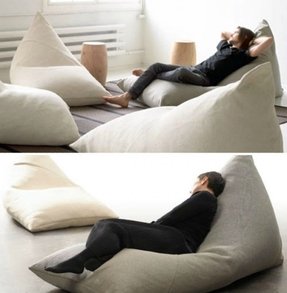 Where's your favorite place to curl up and relax? A relaxing modern lounge chairs will be your next choice. These large gray bags can be used in a variety of ways - either as a bed or a lounge chair or an armchair. Asymmetrical form adapts to our silhouette.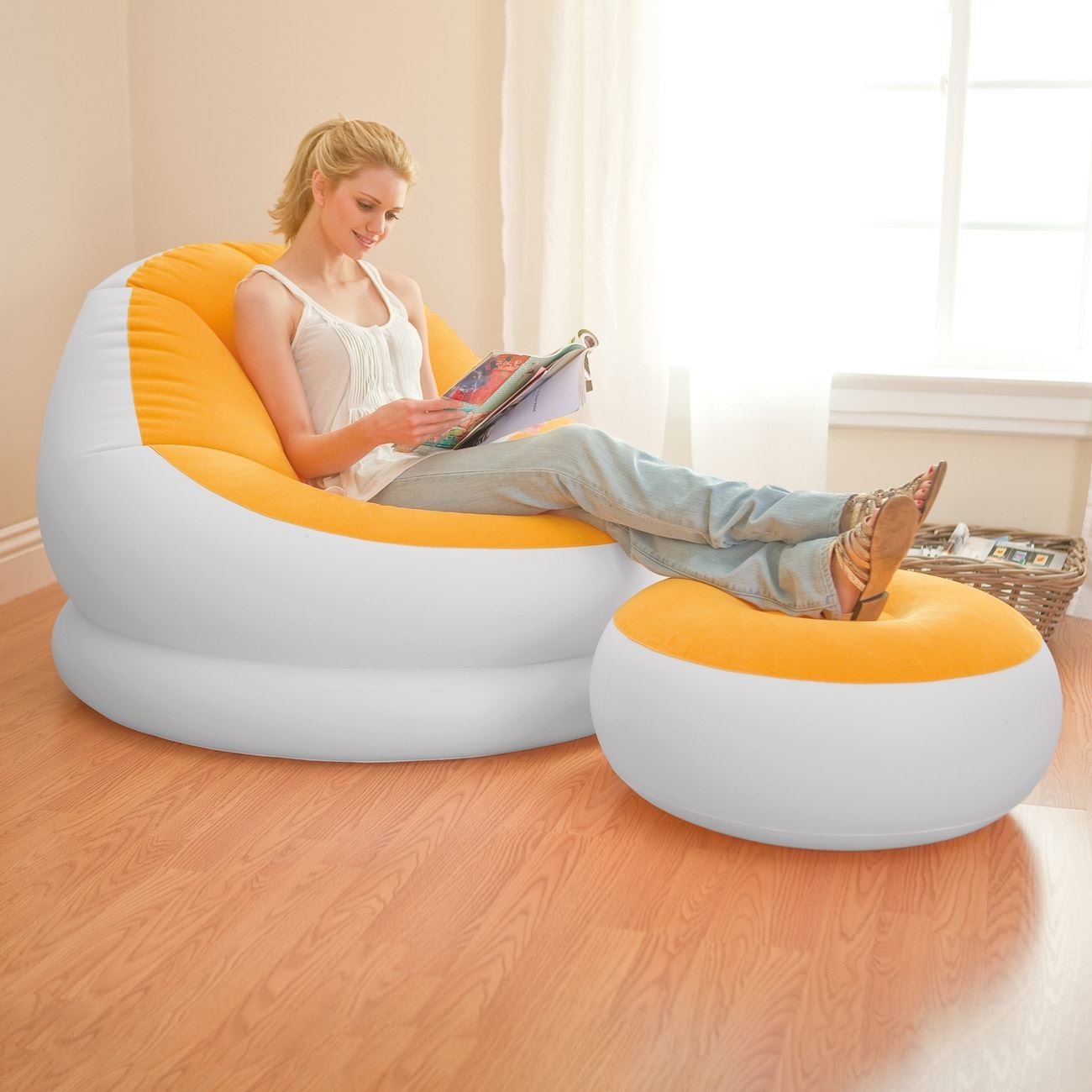 This super modern and intriguing lounge chair would be a perfect choice for every fan of original and stylish solutions. Check it out now and fall in love with this unique design and an incredible comfort!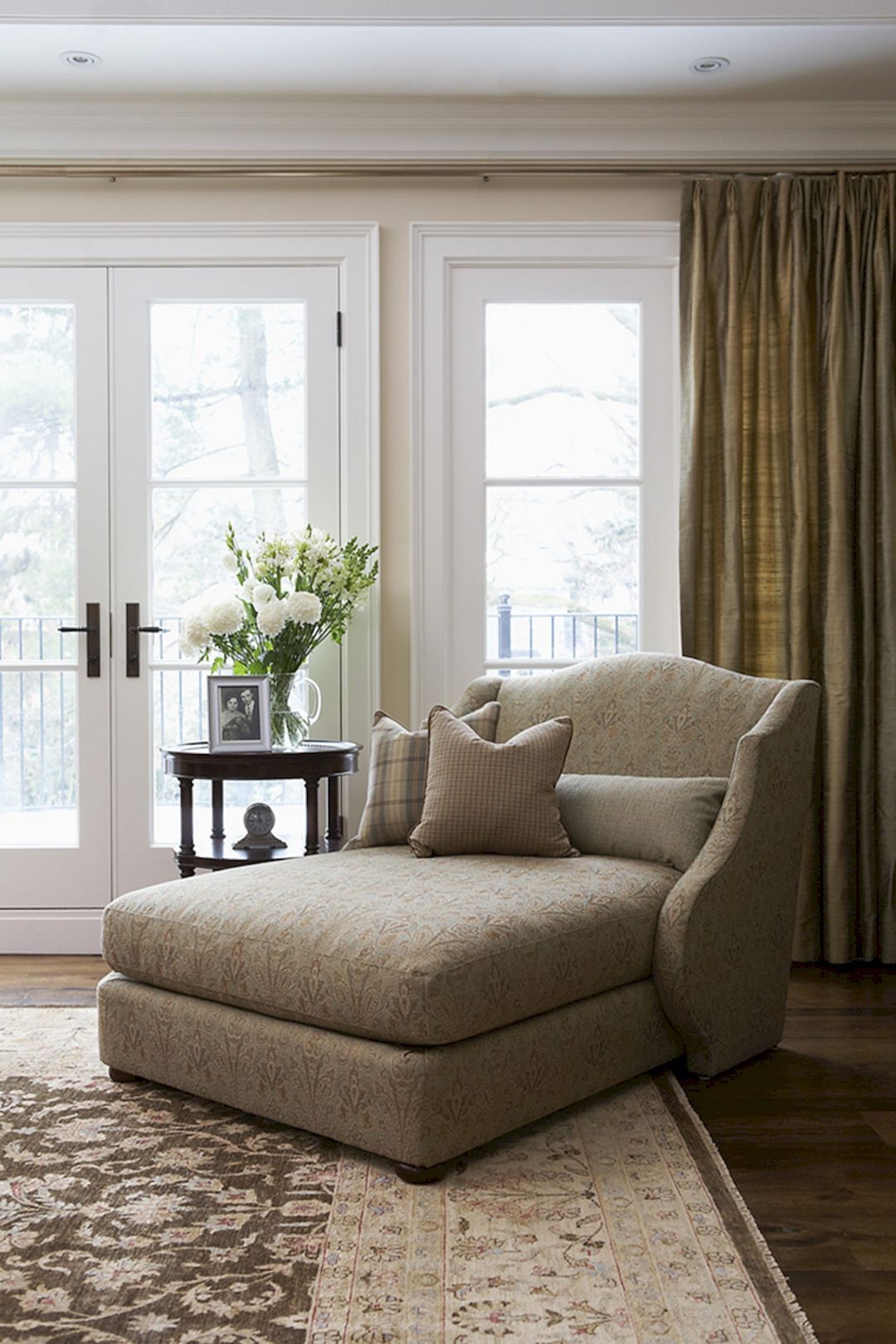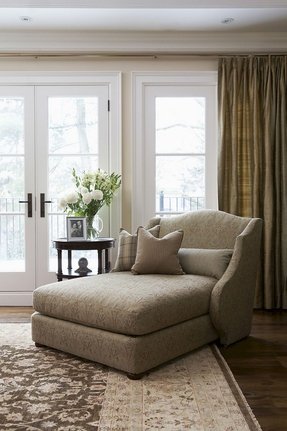 This large chaise lounge is designed to provide maximum comfort and style. Finished with creamy beige upholstery, it enchants with its subtle, ornamental patterning. It will fit into both contemporary and traditional living rooms.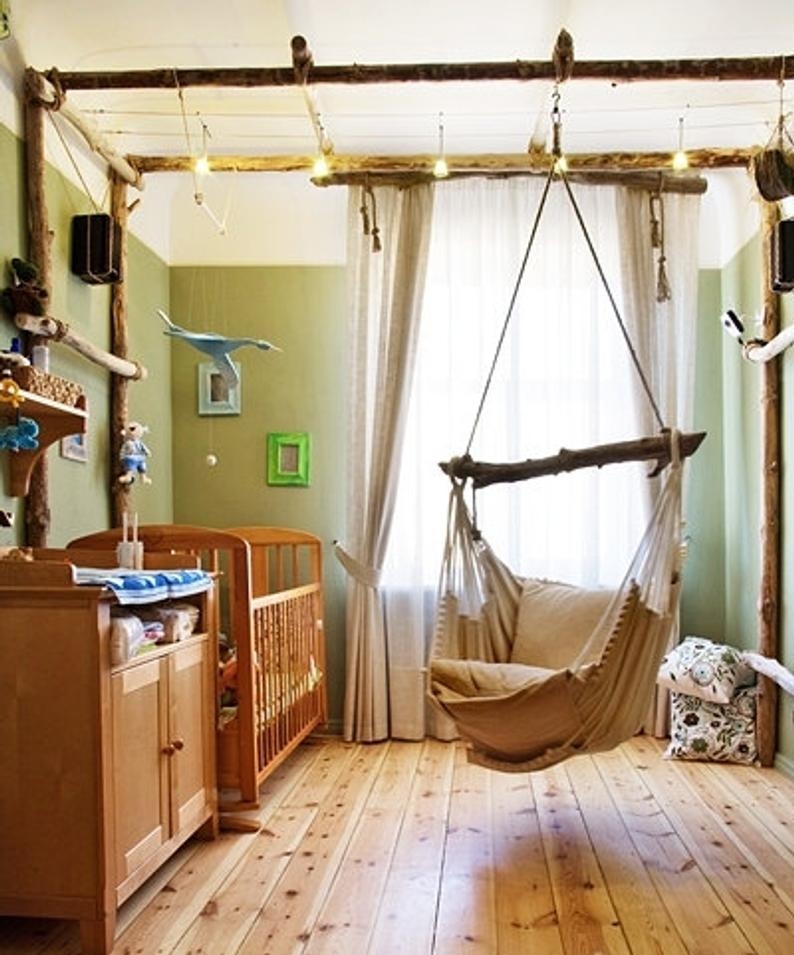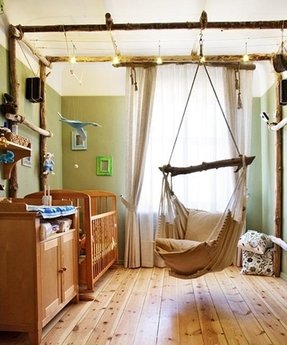 This cozy hammock chair would make any room a relaxing retreat.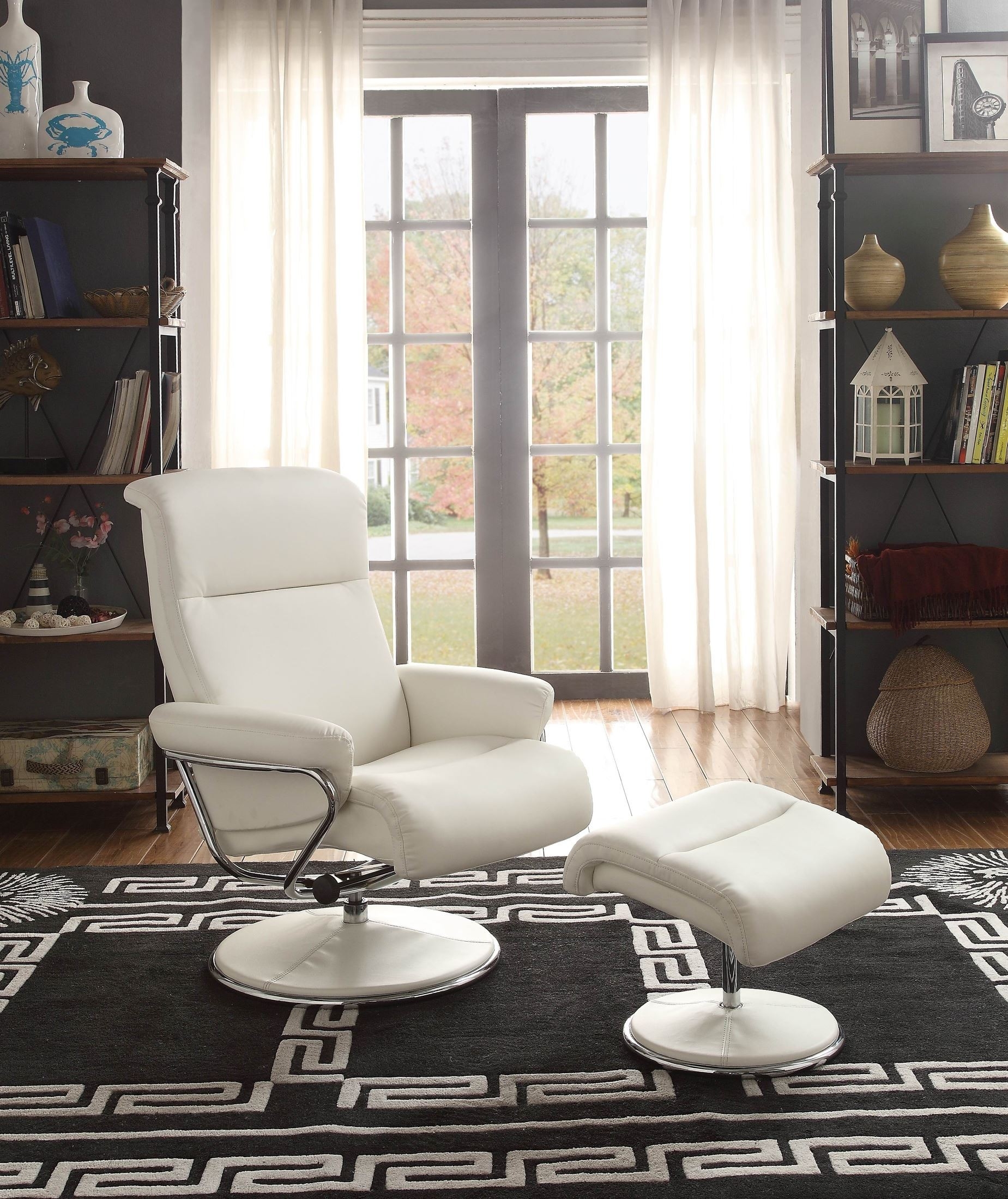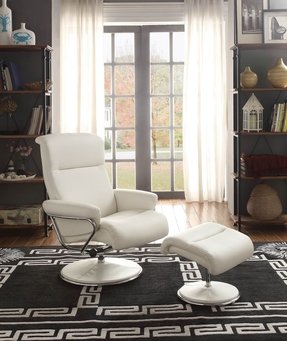 Elegant and surprisingly comfy modern recliner with matching ottoman. The set is padded with luxurious white bonded leather that looks ultra chic in combination with chrome finish base. The recliner swivels.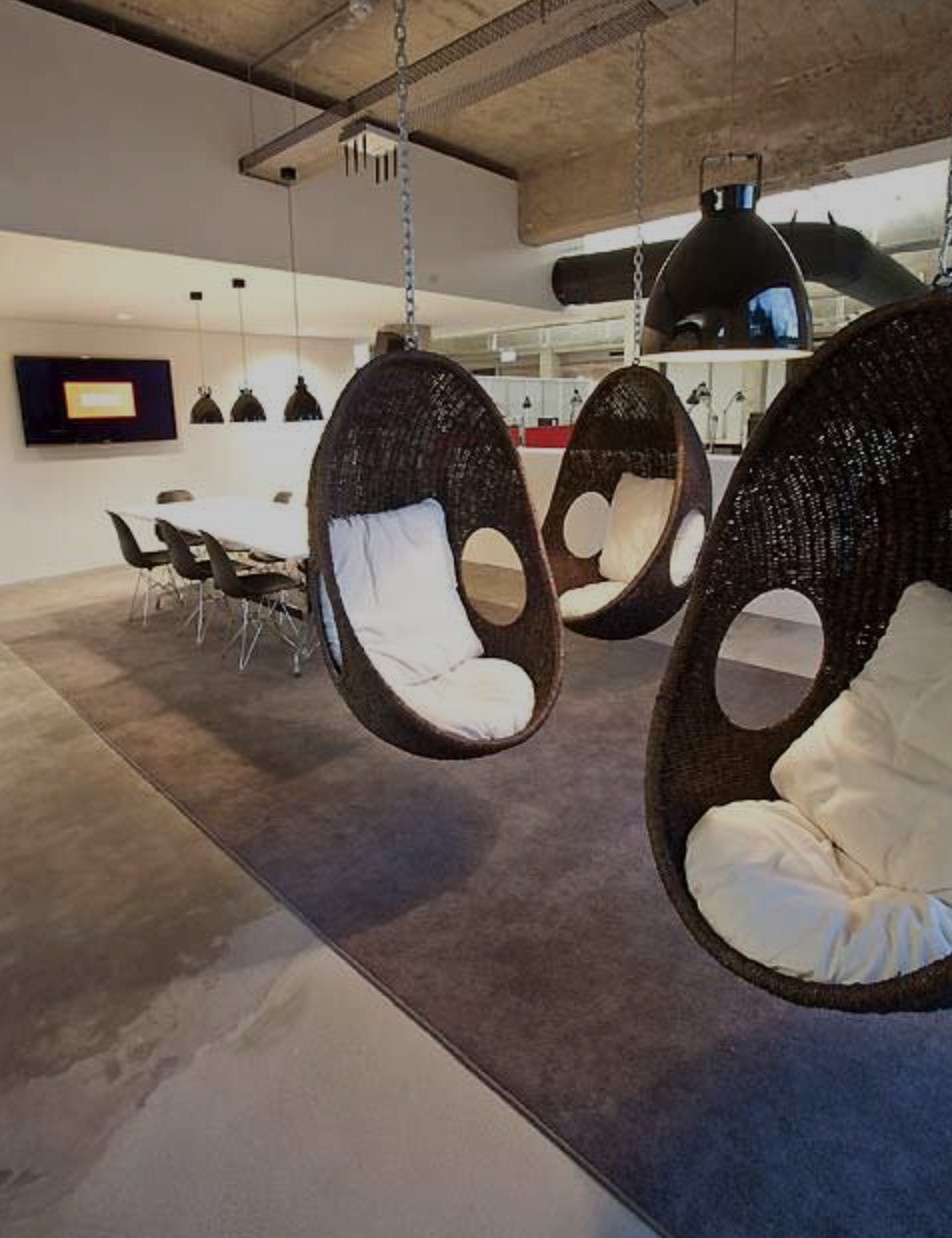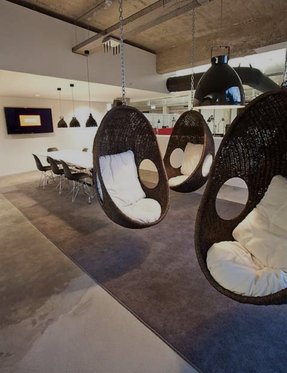 Though it's sometimes not easy to use a large indoor space efficiently, here this effect was successfully achieved: the space was divided to sections, and a bunch of oval hanging rattan chairs with white cushions draws attention the most.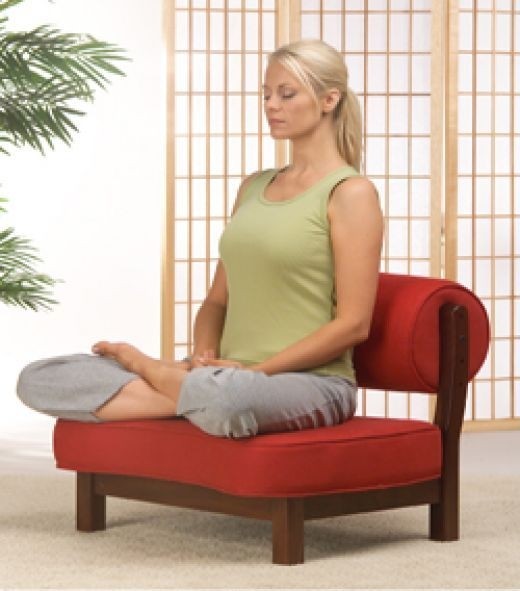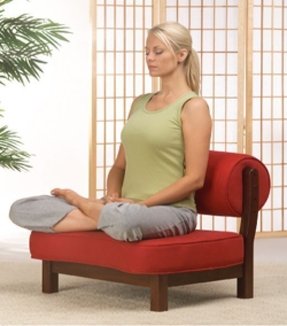 This amazing chair is suitable for meditation and will provide you with the right amount of lumbar support, while the design makes for a beautiful addition to your home decor with its dark brown frame and vibrant red upholstery.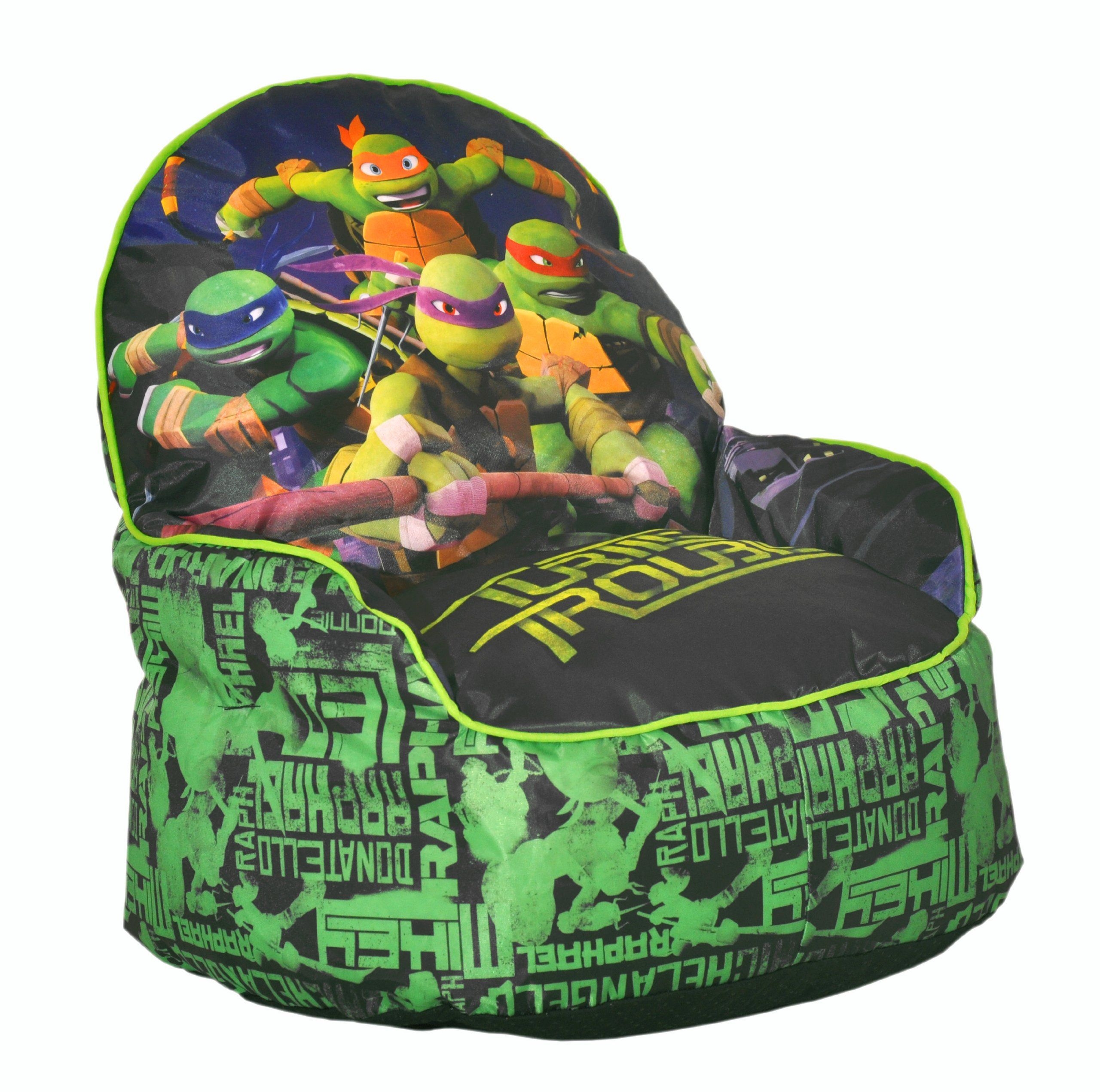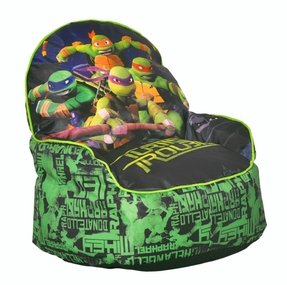 This beautiful sofa chair designed in Teenage Mutant Ninja Turtles motifs is lightweight and easy to transport. The chair is filled with polyfill, and wrapped in a non-removable vinyl cover. Spot clean.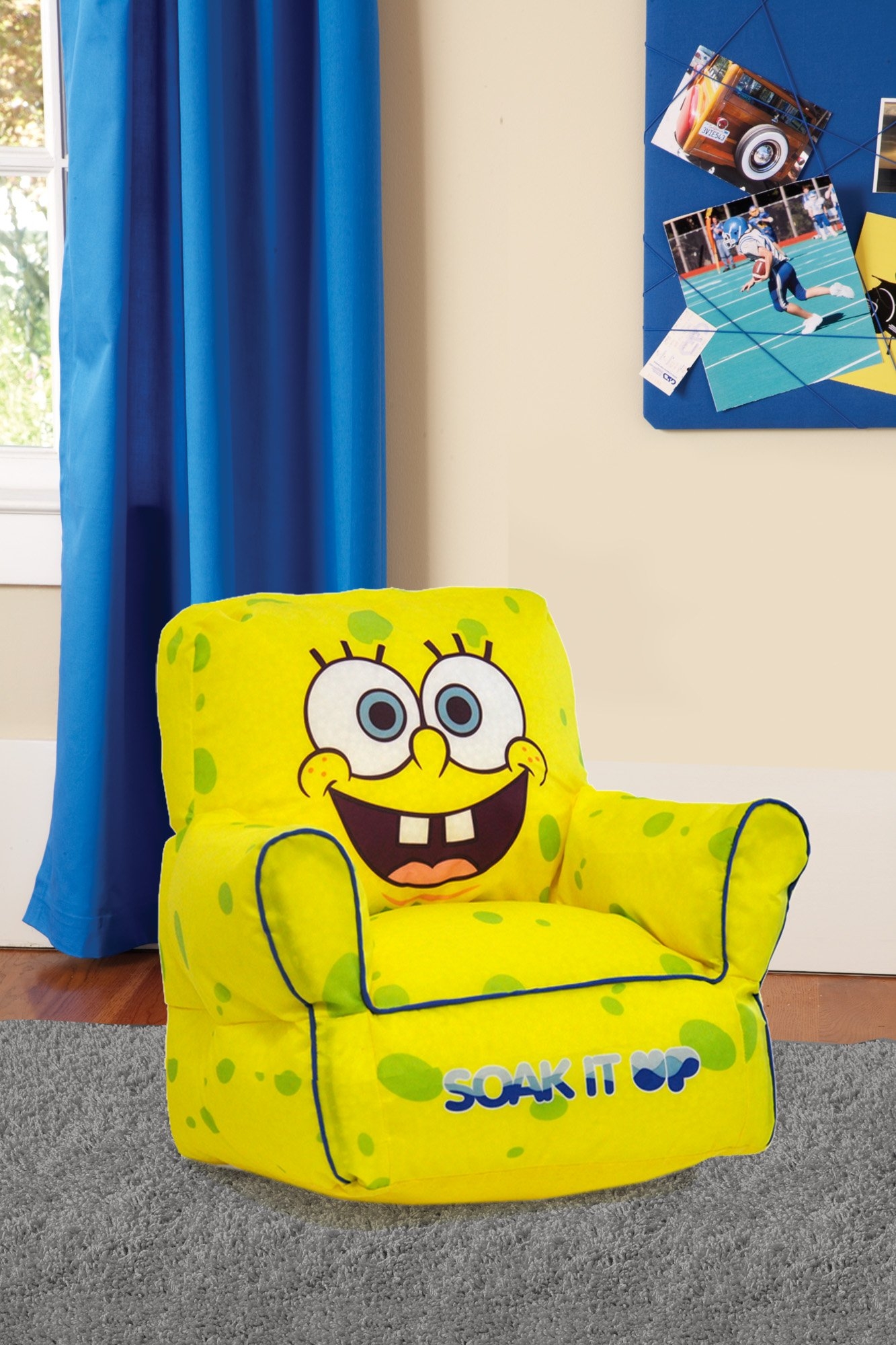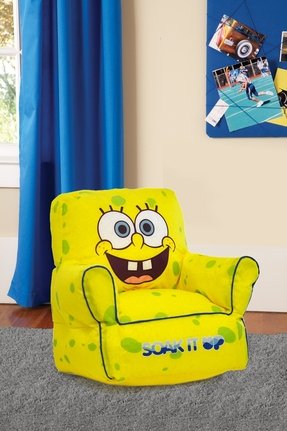 This kind of product is a good choice for children. It is a bean bag sofa chair with a Spongebob stylization. It is not a very heavy product and it is filled with soft, comfortable materials that assure relaxation.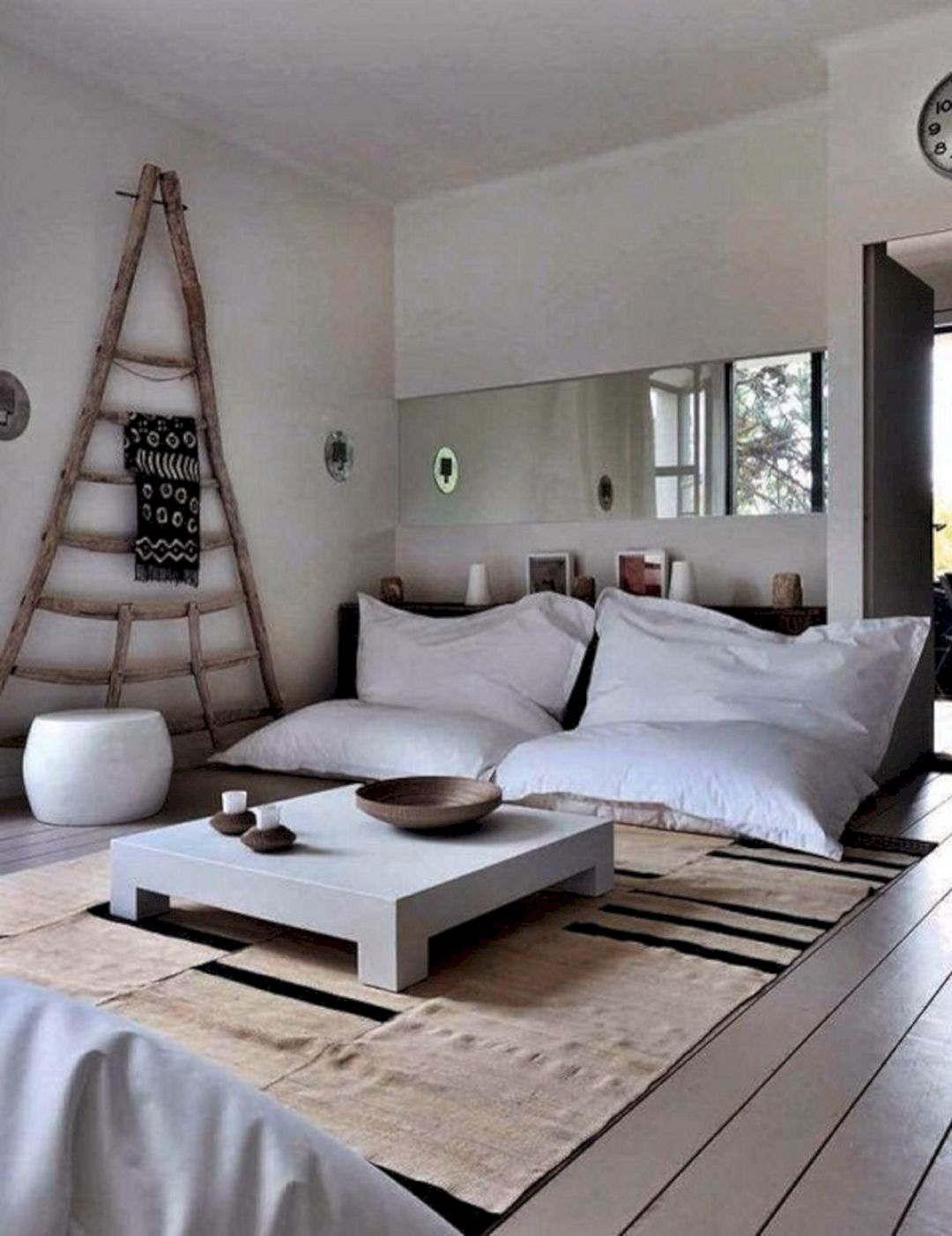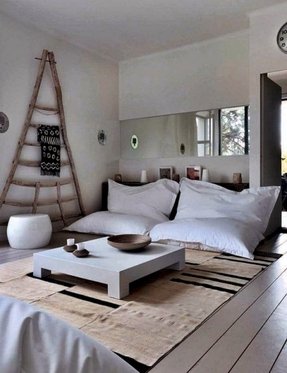 1960s Modern and Casual House by Amélie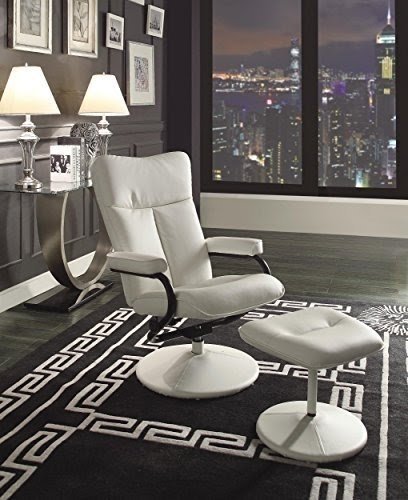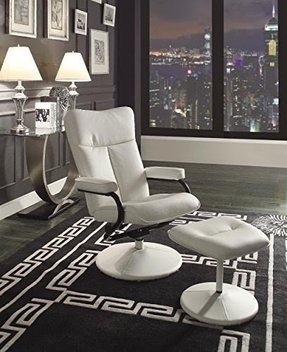 This reclining chair has got an ottoman, white bonded leather upholstery and swivel function, for enhanced comfort of use. It fits perfectly to your modern living room area.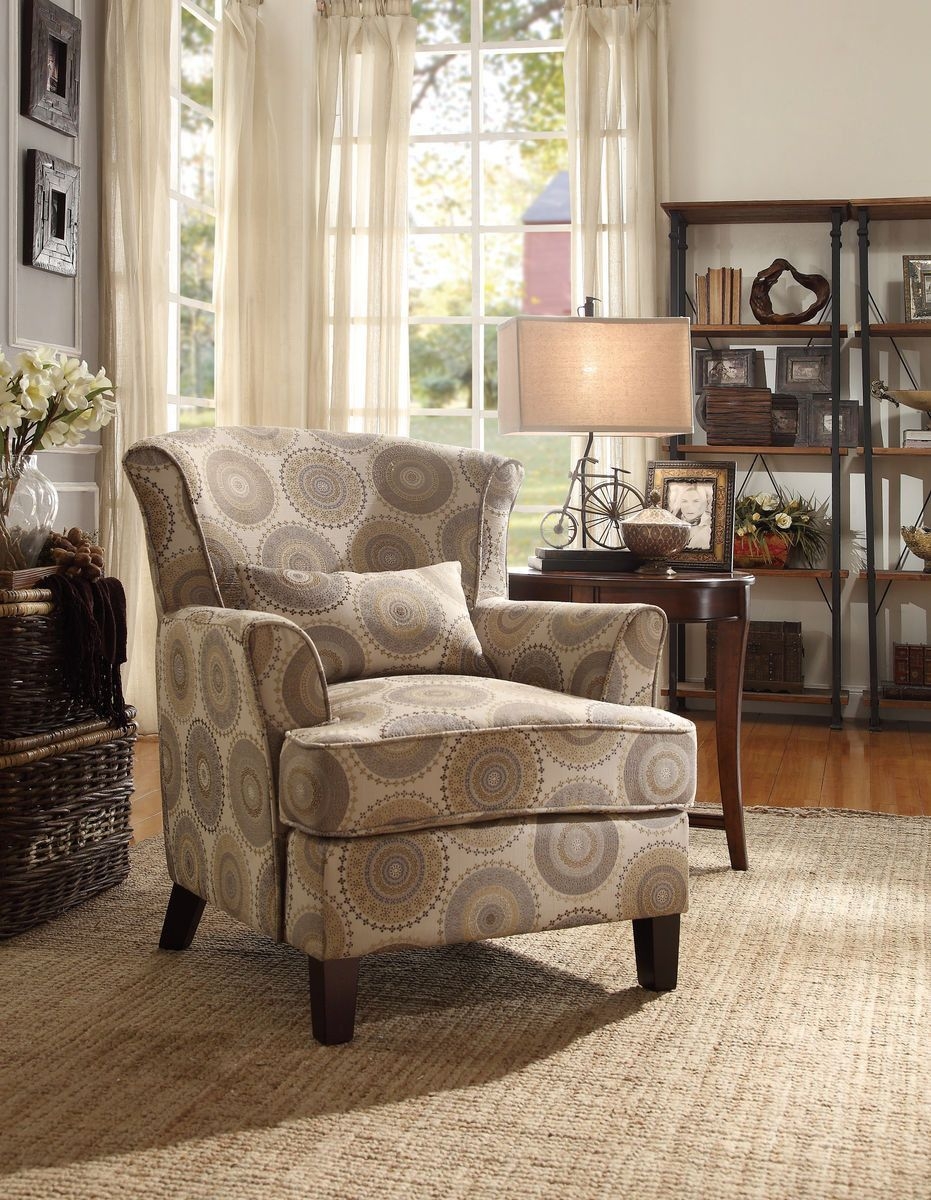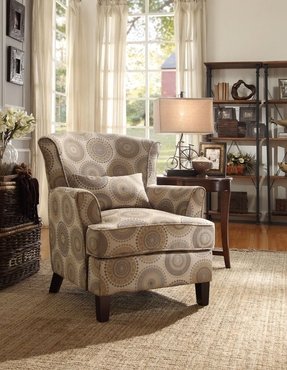 This accent chair is characterized by a bentwood frame with solid pine wood leg in espresso finish. The chair is filled with high density CA117-compliance foam, upholstered in 100% polyester fabric, and decorated with grey/brown medallions print.