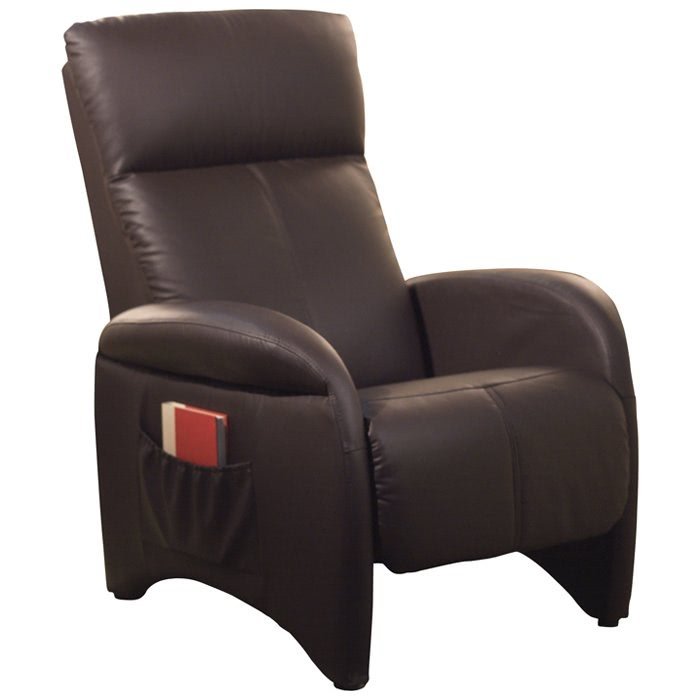 Chocolate Vinyl Manual Recliner
Take a seat in this extra-comfy manual reclining armchair, made from luxurious materials. The recliner is upholstered in a vinyl material in a chocolate color, which gives it a sophisticated and fashionable appearance. The insides of the armchair are fitted with a tough wooden construction, made out of a combination of manufactured wood and solid wood, providing the best possible strength and durability.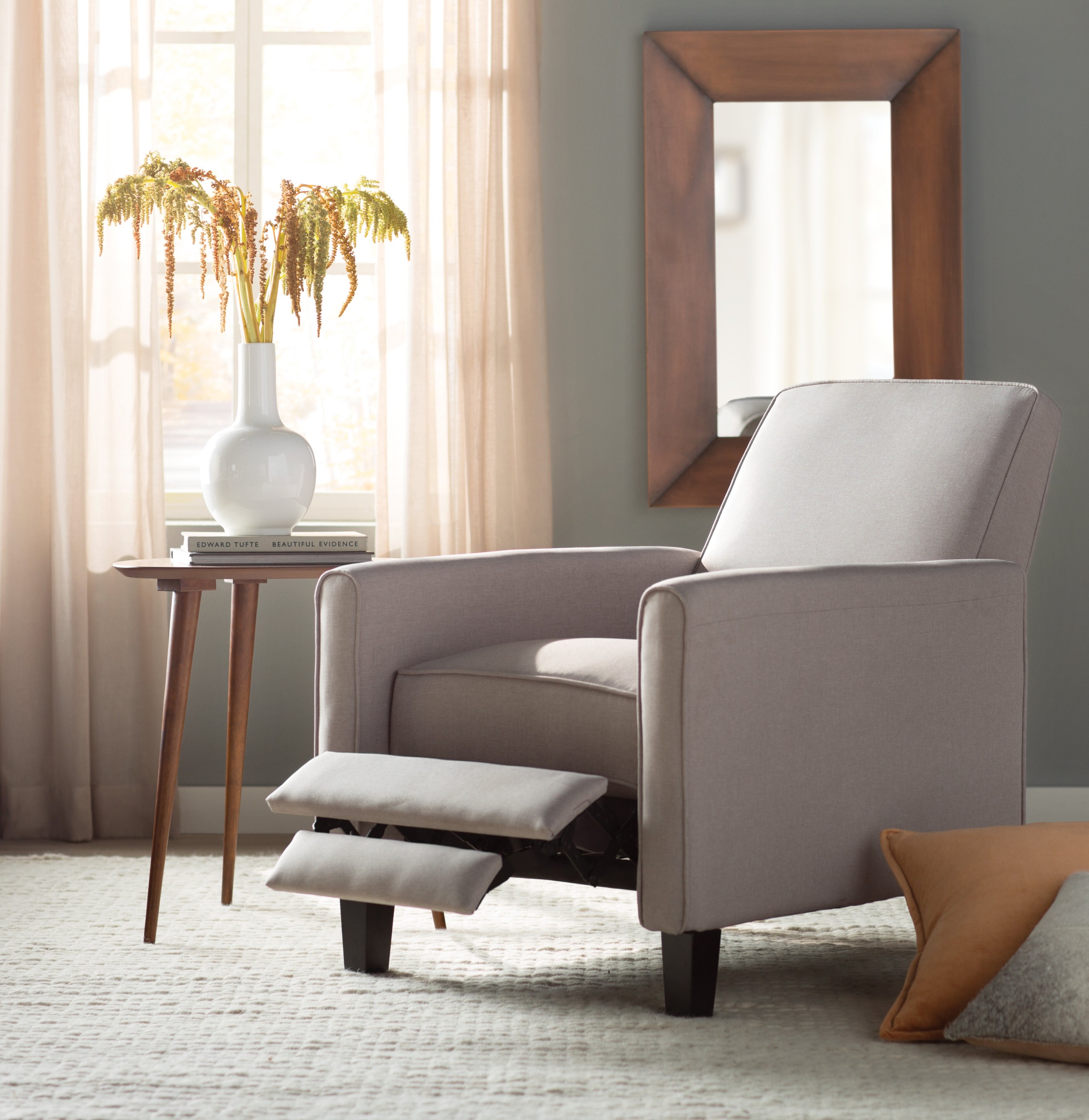 Compact Polyester Blend Manual Recliner
This manual reclining armchair is made in a contemporary style, making for a perfect addition to more modern interior arrangements. Place it in a living room to provide an additional place to sit down comfortably in front of a coffee table near the TV, or add it to your bedroom where it can create a cozy spot for reading a book with a cup of tea to relax after a hard and long day of work.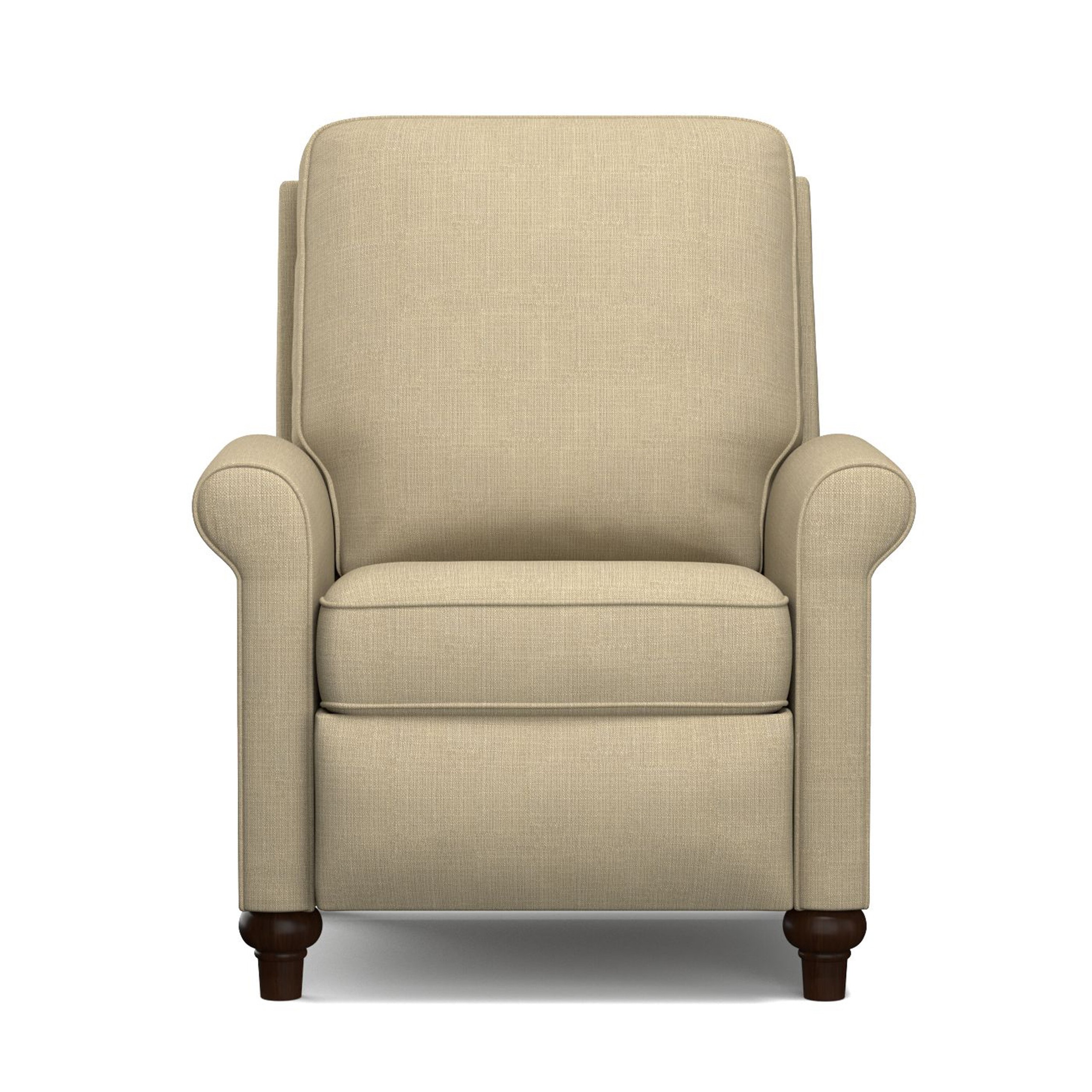 Solid Wood Manual Recliner
Great choice of furniture if you are searching for something simple which still retains the elegance and a classy style. This manual recliner armchair has a simple push-back mechanism, allowing you to easily relax in the chair, without any buttons or levers required. The recliner is perfect for longer sitting sessions, and has a comfy back and arm supports, making for a matching addition to a living room or a bedroom.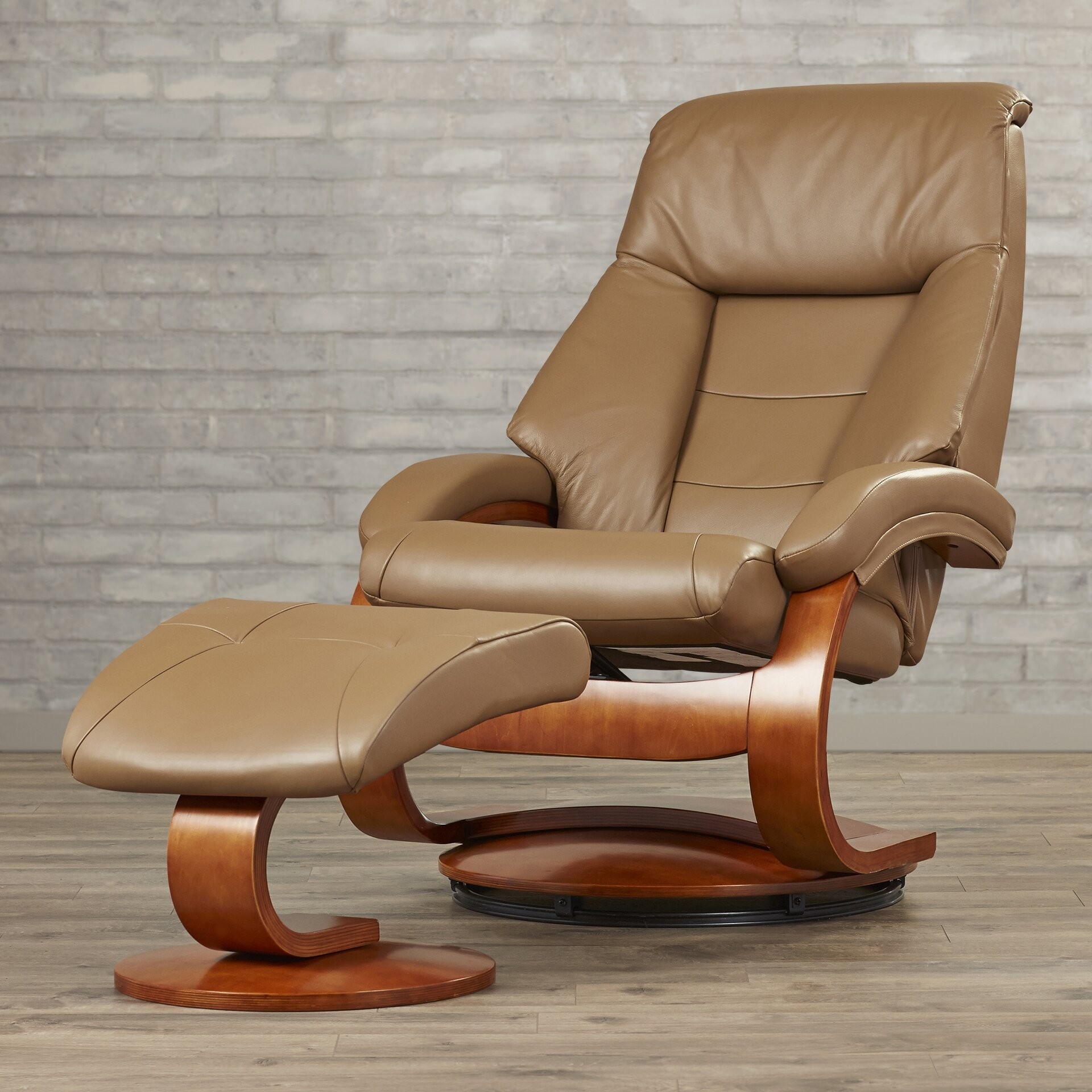 Sturdy Wooden Manual Swivel Recliner With Included Ottoman
Futuristic design for a contemporary leather swivel recliner with a manual control mechanism and an attached ottoman. The set is perfect to finish off a home movie theater in the living room, as the recliner provides a cozy spot to lie down, put your legs up, and relax in front of a TV screen. The recliner features a stylish silhouette and a sturdy wooden frame, as well as an elegant base on the bottom.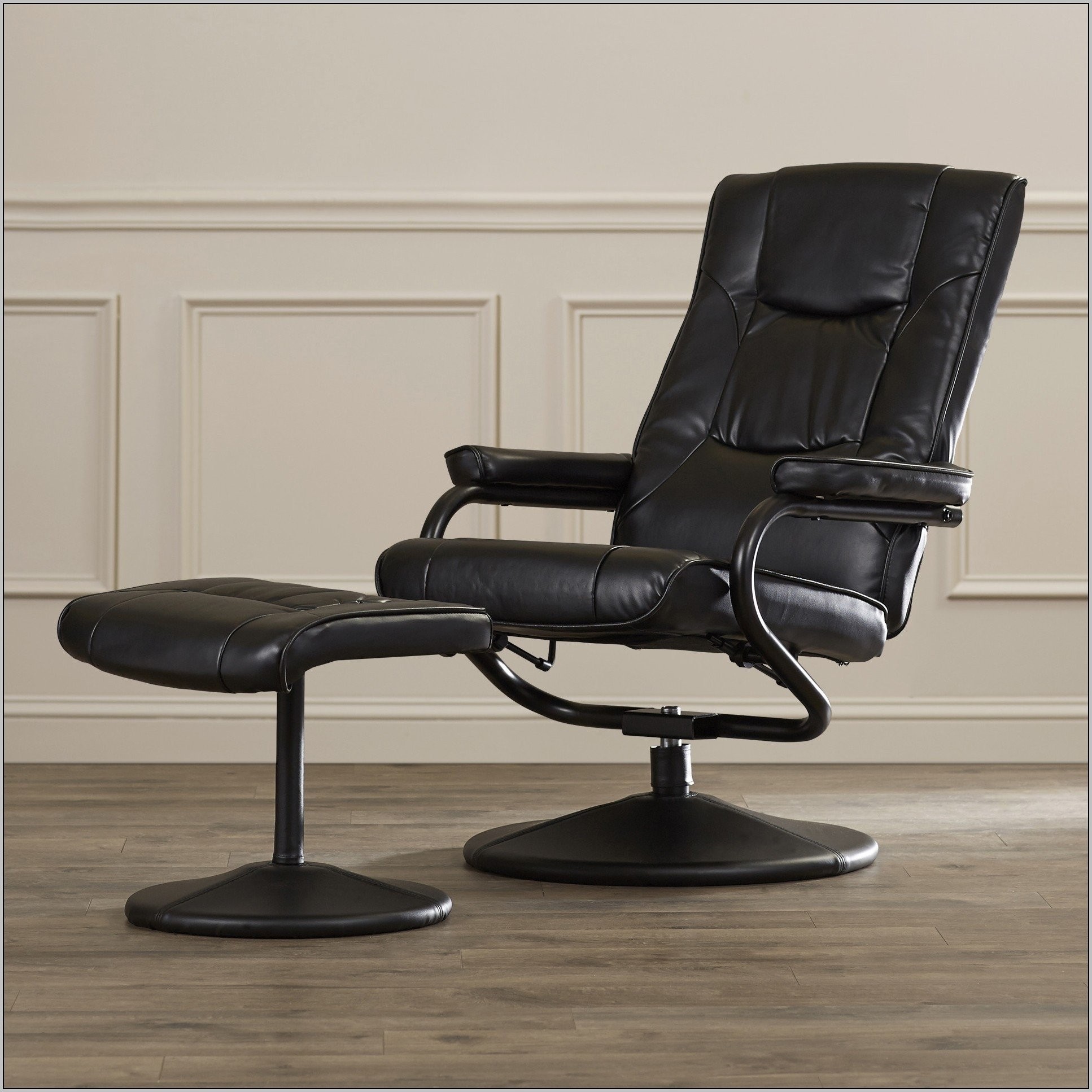 Faux Bonded Leather Manuel Swivel Recliner With Ottoman
This swivel recliner armchair with an embedded ottoman footstool is a great choice for home offices or study rooms. It has been made with the intention of being used for several hours at a time, which means that prolonged sitting sessions are just as comfortable as using it only for a couple of minutes. The recliner is upholstered in faux bonded leather, which gives it a sophisticated look while still retaining a low price.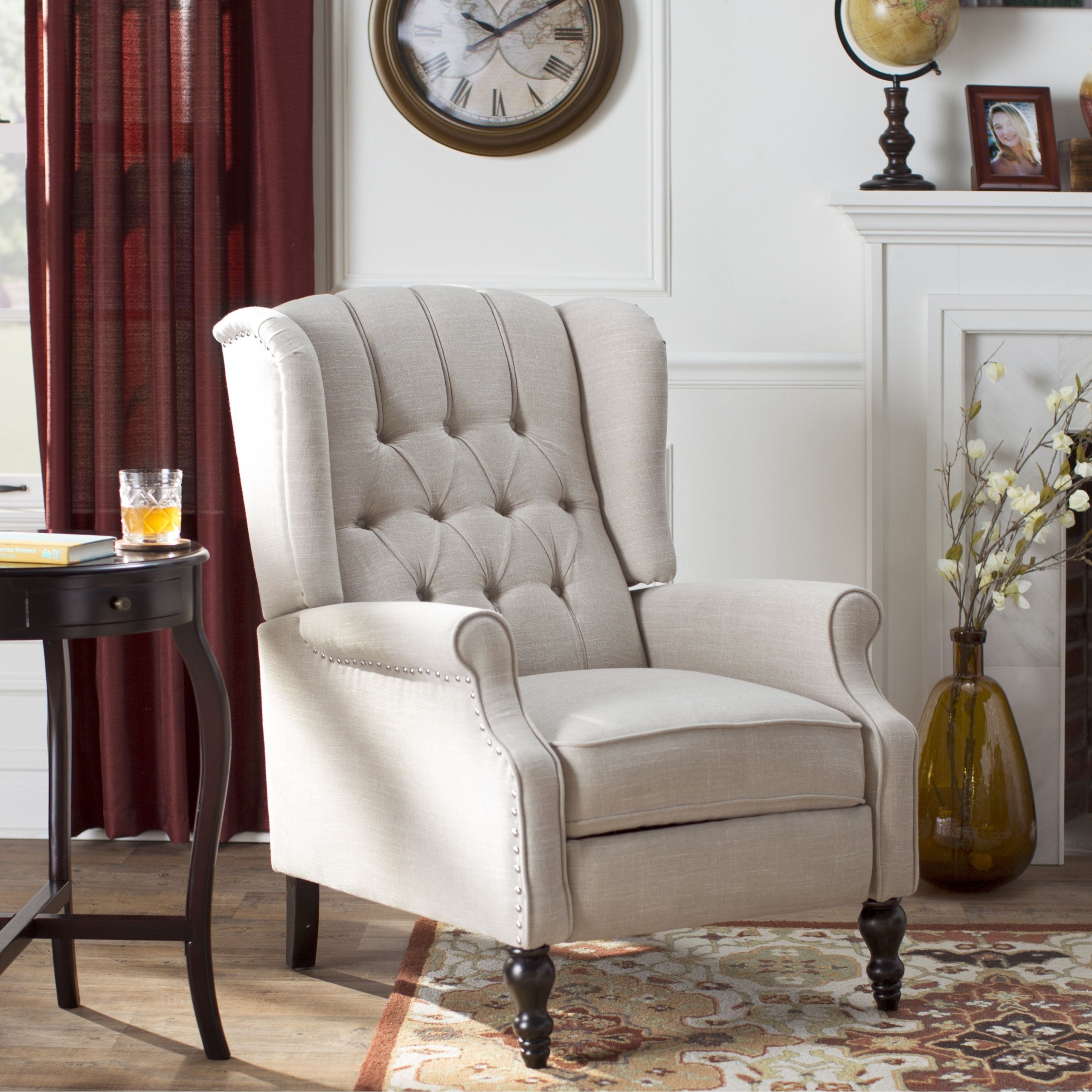 Natural Manual Recliner Armchair
A more traditional take on a stylish manual recliner armchair with a frame made out of a combination of solid wood and manufactured wood, which is both durable and retains a natural and elegant appearance. The recliner has two options for the upholstery, as you can either choose a 100% polyester blend material or faux leather, each of which comes in different colors of its own.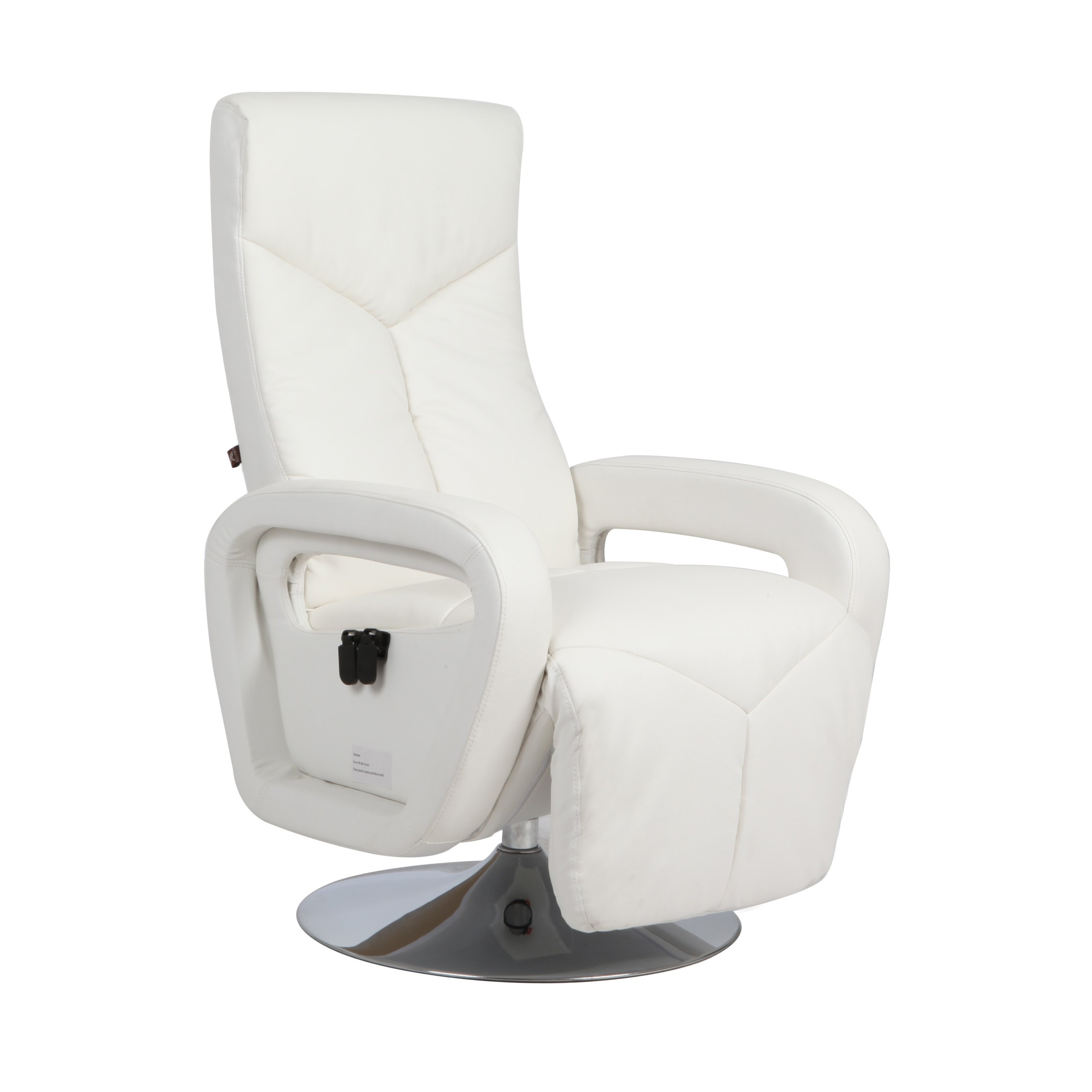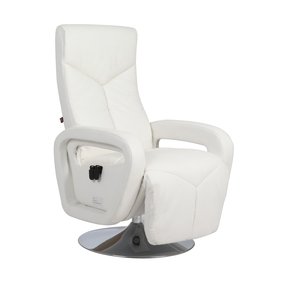 Palermo Ottana Zerostrain Recliner
Reclining chair in a contemporary style. In no unfolded position of the chair can be used as office chair. It is equipped with comfortable and quiet folding mechanism. Featuring stylish leather upholstery, it is guaranteed to provide your terrific levels of comfort.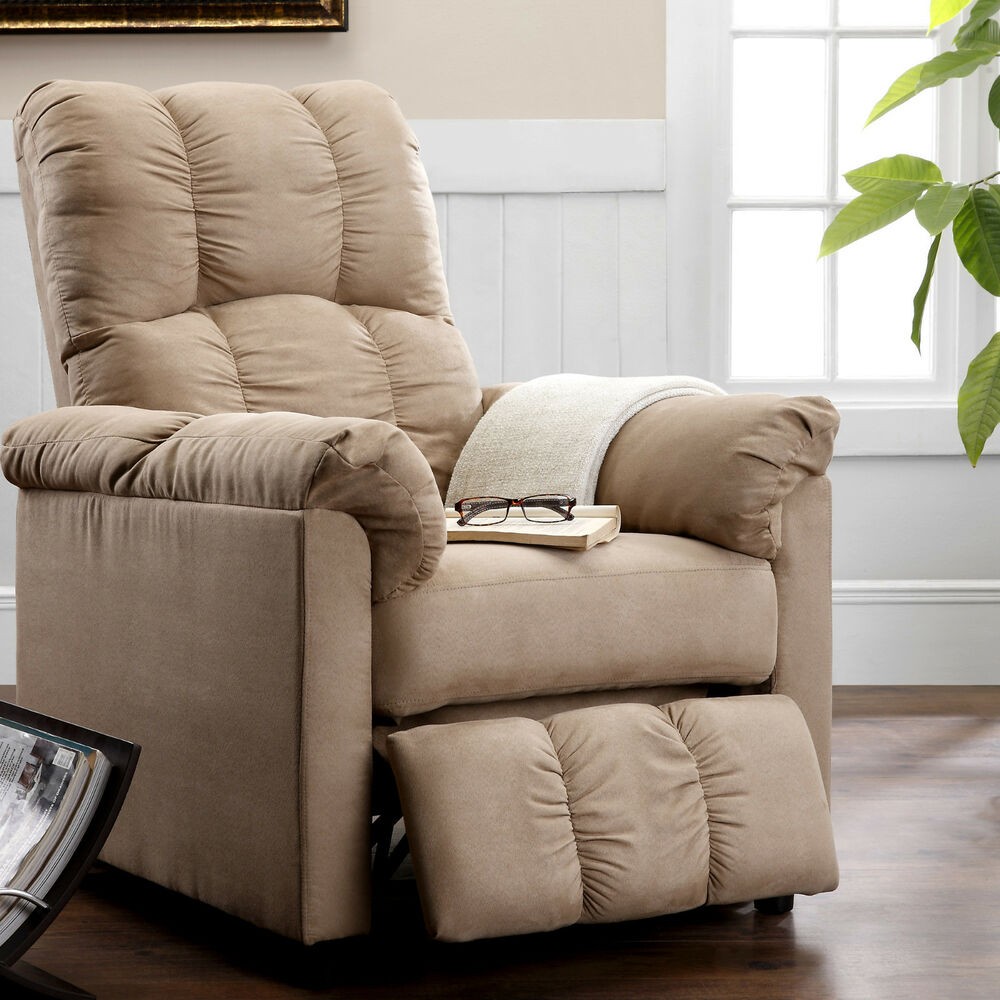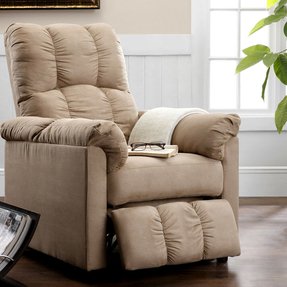 Slim Microfiber Recliner
Beautiful and comfortable recliner chair featuring solid smooth reclining mechanism, generously padded seat and tall back, and also functional armrests for added comfort. Highly durable and great looking item.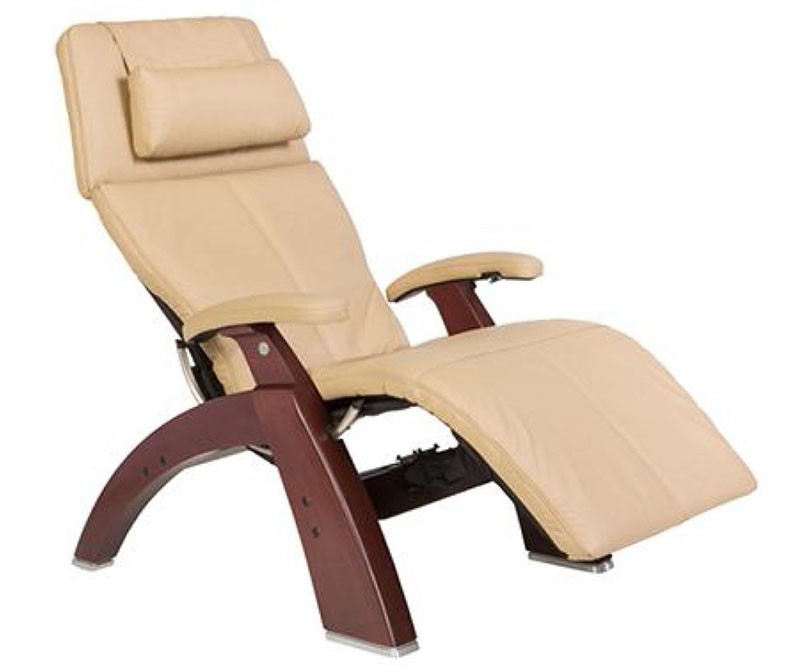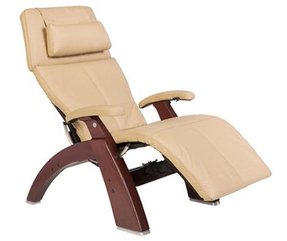 Perfect Chair Classic Manual Zero-Gravity Recliner
This Classic Manual Zero-Gravity Recliner in Beige & Chestnut Finish provides a high density lumbar support and articulating headrest. The hand-carved base is extremely durable, made of 100% renewable solid parawood.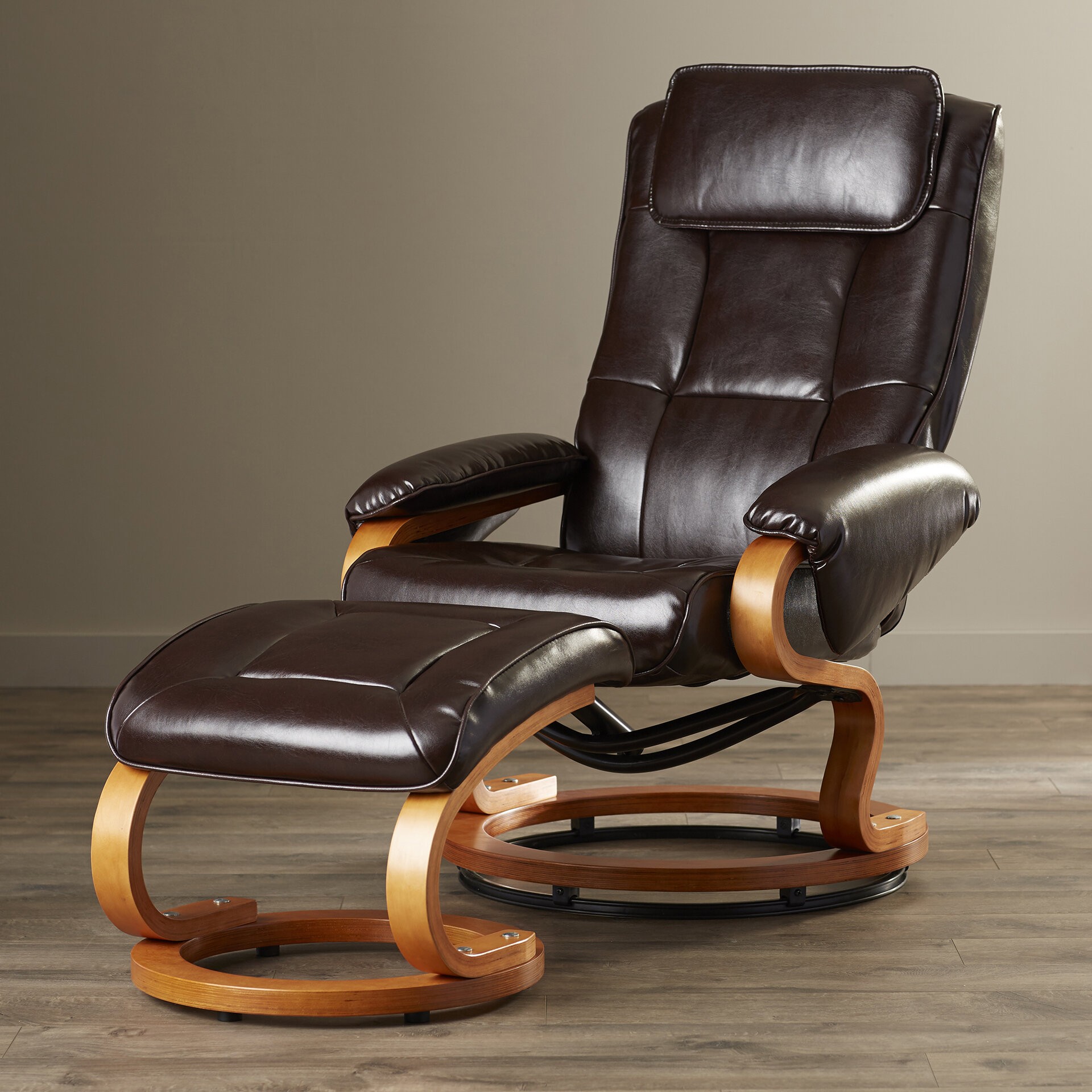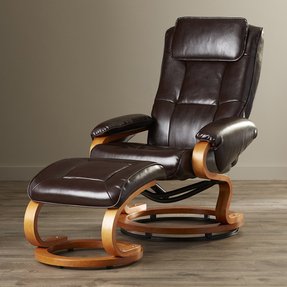 Agassi Recliner & Ottoman Set
A comfortable combo for homes and offices, this Recliner & Ottoman Set in Brown Finish features a ball-bearing swiveling base and knob adjusting recliner. The frame is crafted of sturdy wood, upholstered in genuine leather.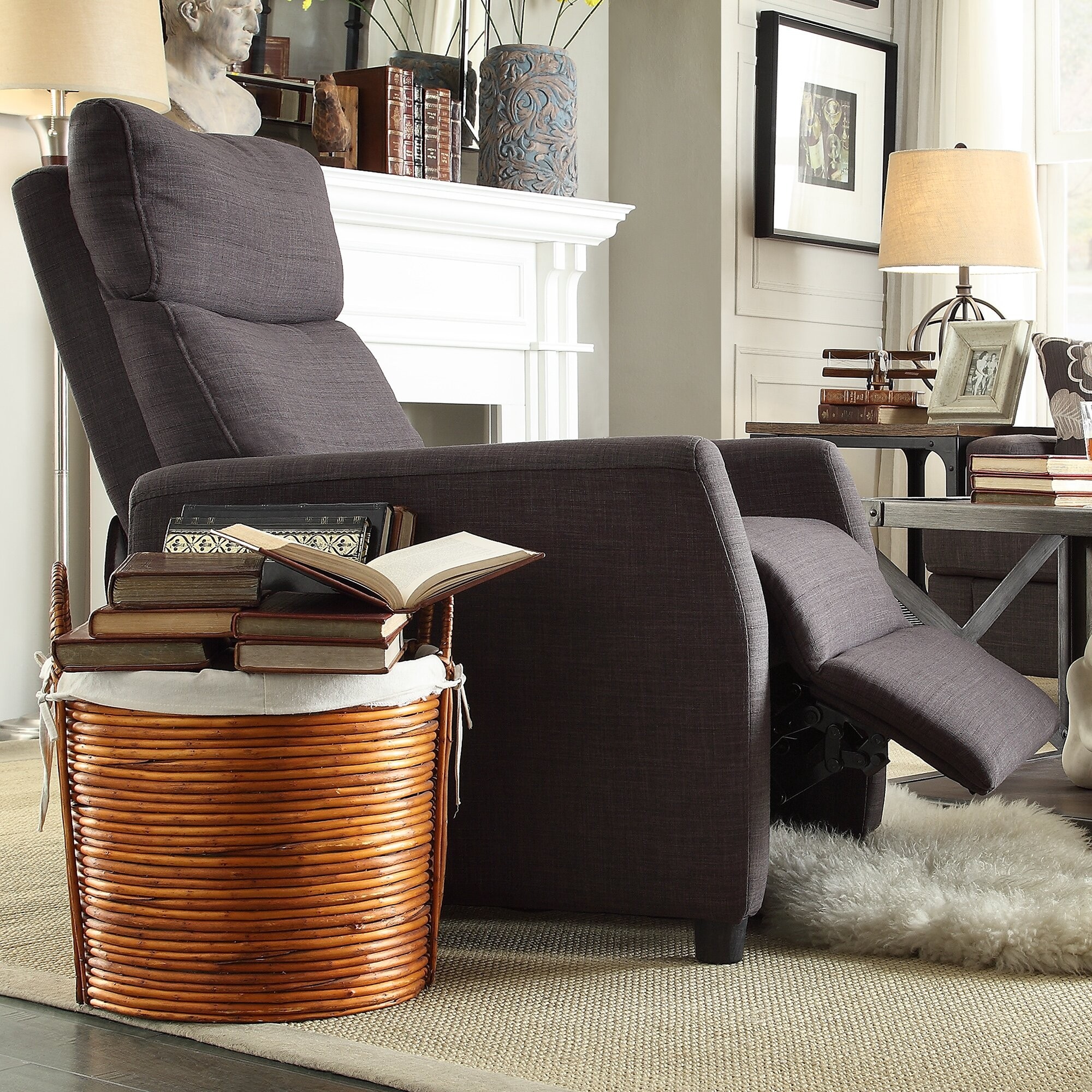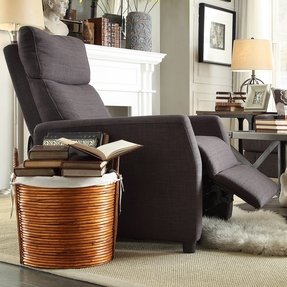 McHenry Recliner
A great piece for contemporary interiors, this comfortable Recliner features a sturdy wood frame, and quality fabric upholstery. Also includes a smoothly-operating reclining mechanism, generously padded head cushion, stable legs, and footrest.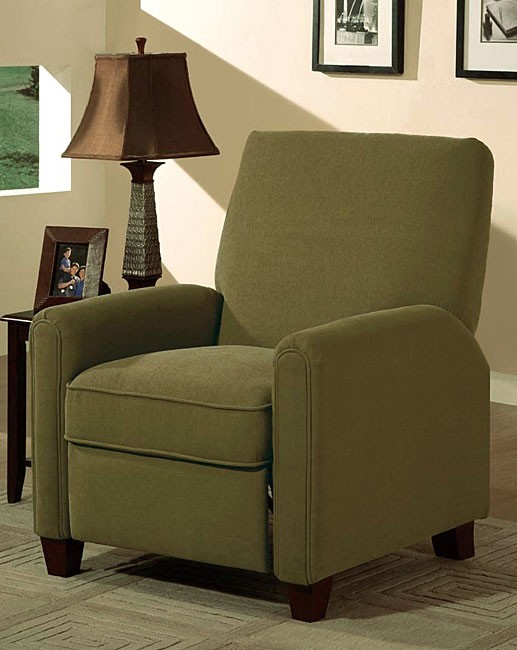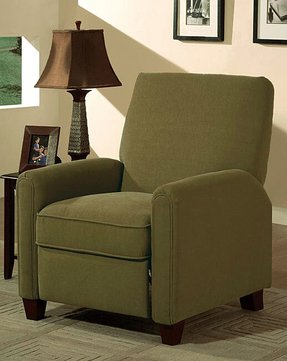 Sage apartment recliner chair
With its versatile design, this small recliner will be a good addition to most of the decors. Finished with an olive green fabric, it creates a warm, cosy appeal. Features a foldable footrest.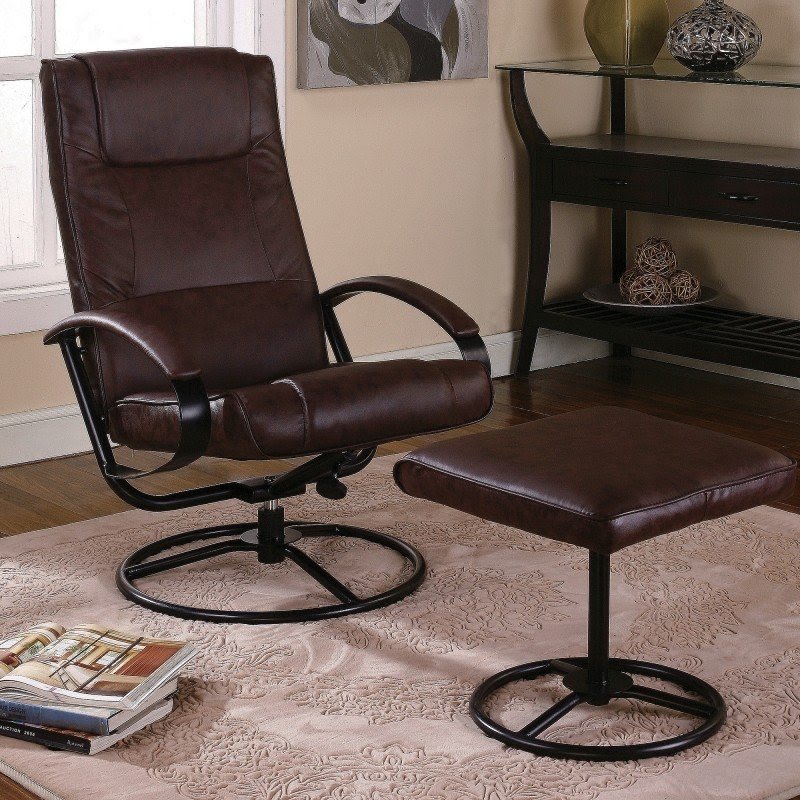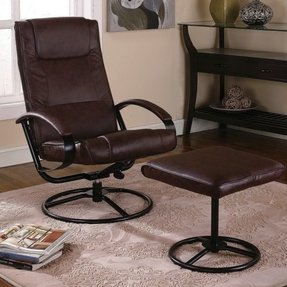 Reclining Chair and Ottoman
It is a contemporary reclining chair with ottoman. They have got a brown leather upholstery and they are very comfortable. If you looking for perfect recliner, you need to choose this one.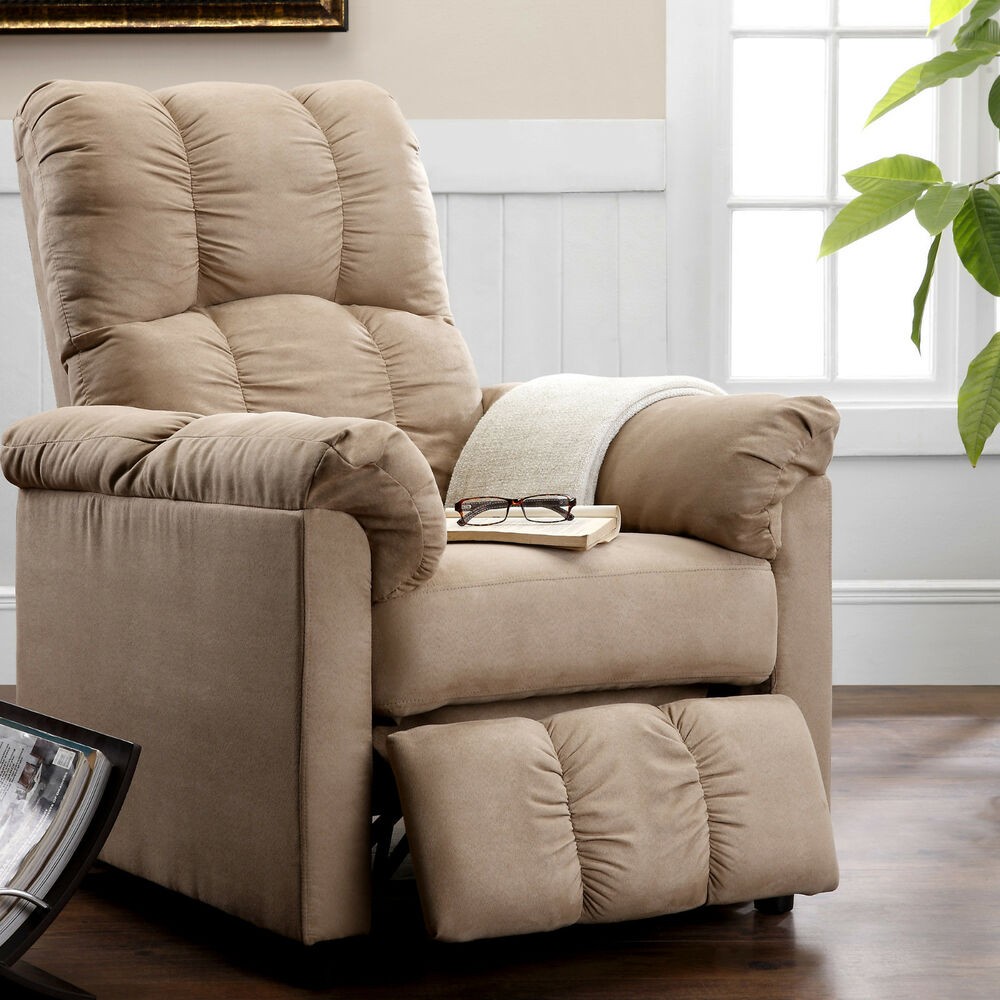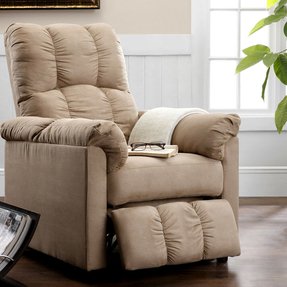 Slim Microfiber Recliner
Slime recliner crafted perfectly to fill even narrow spaces of living room or media room. This beauty contains thickly padded seat and wide arms what provides high comfort and an interesting experience.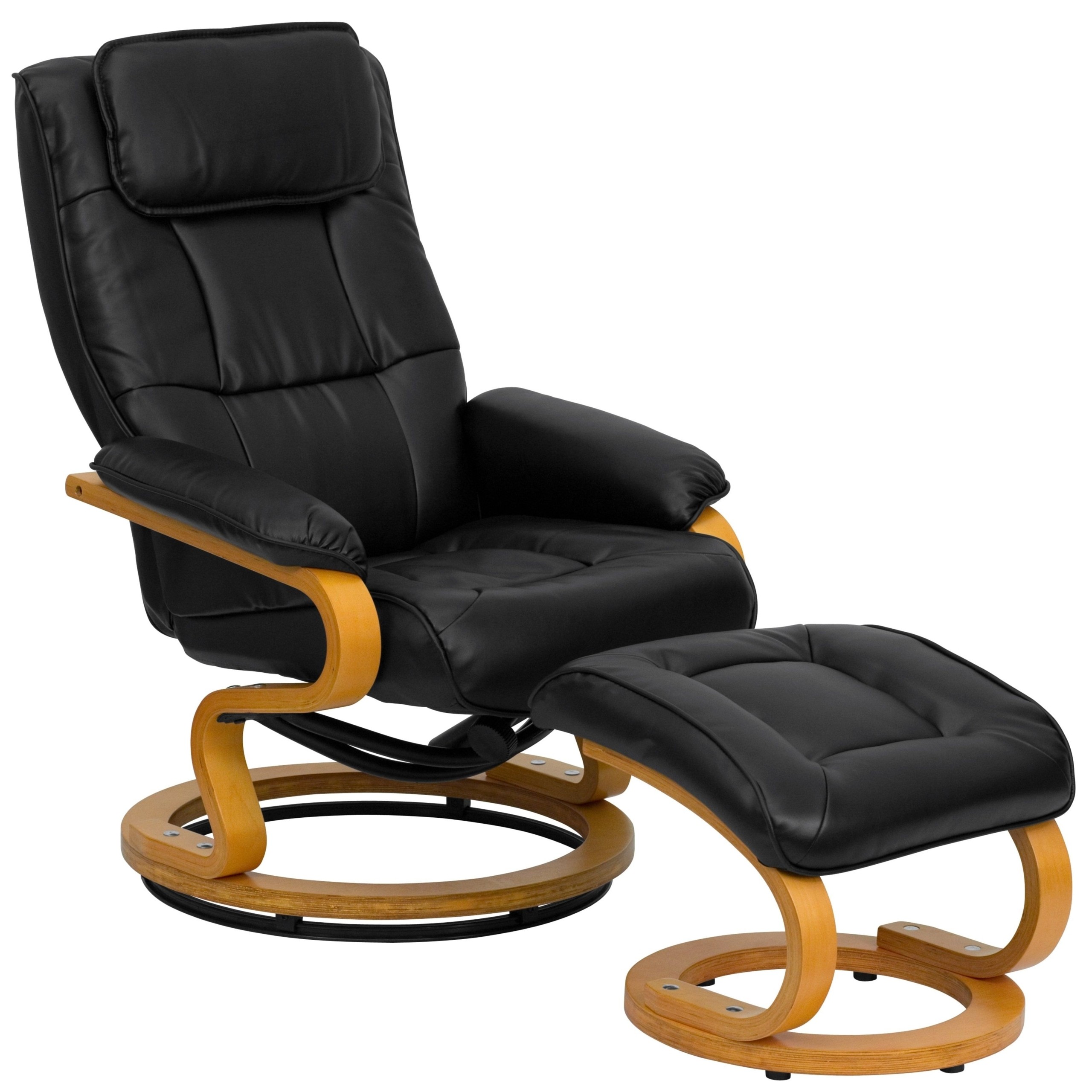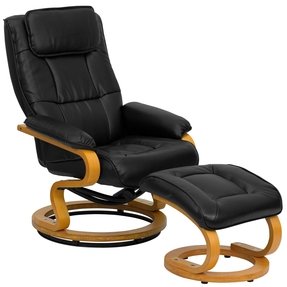 Flash Furniture Contemporary Recliner And Ottoman
It is a contemporary recliner with ottoman. They have got a black leather upholstery and they are very comfortable. If you looking for perfect recliner, you need to choose this one.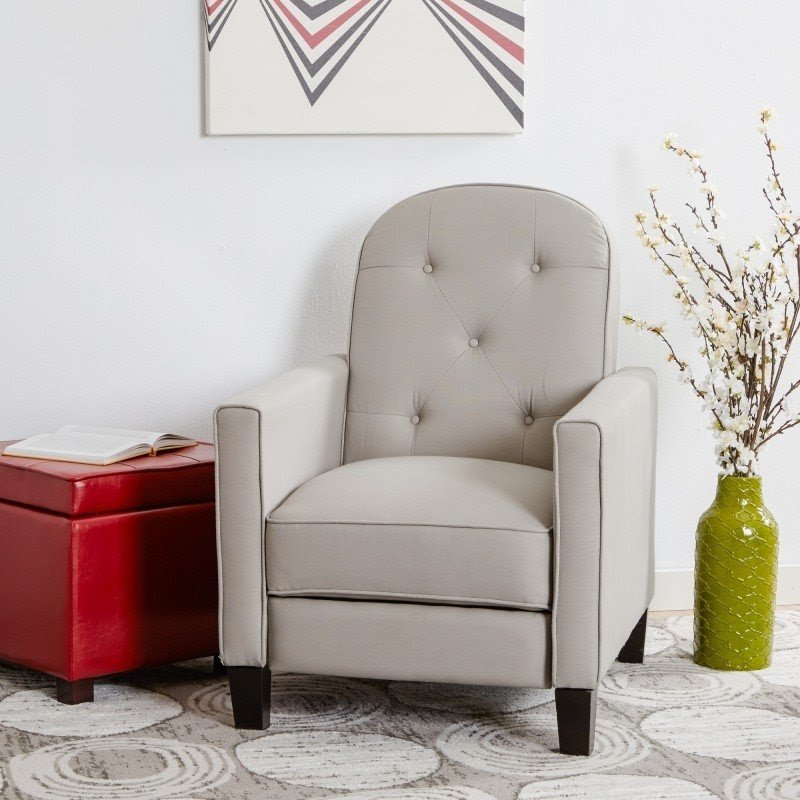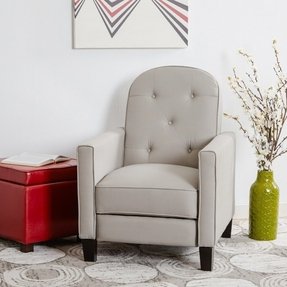 Tufted Recliner
It is a very elegant, sober and extremely comfortable armchair and Breakfast. It has a bright color. It is upholstered and its back is lightly quilted. Perfect for the stylish French interior, to the livingroom.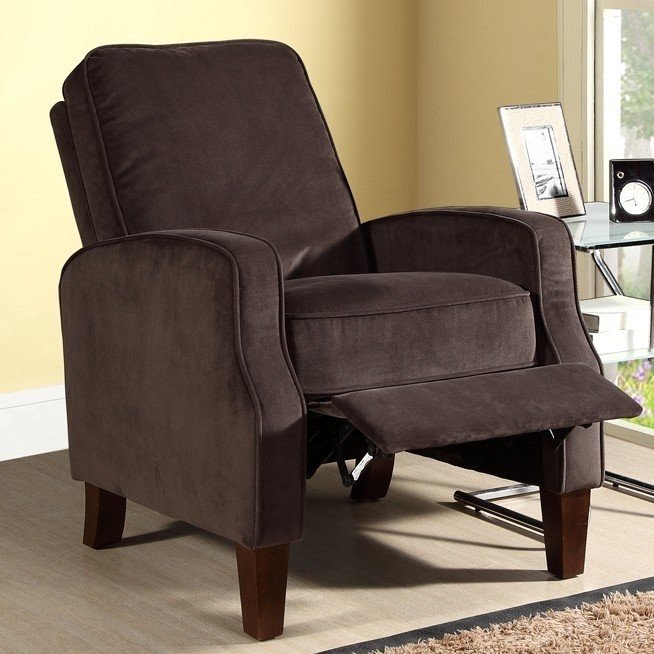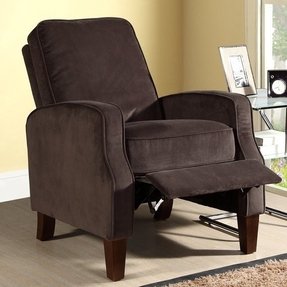 Carmen Recliner
Arranging the interiors of the house? Try recliner as an option. It is always a good-looking addition and piece of furnish. Anyway, you will be delighted of the quality.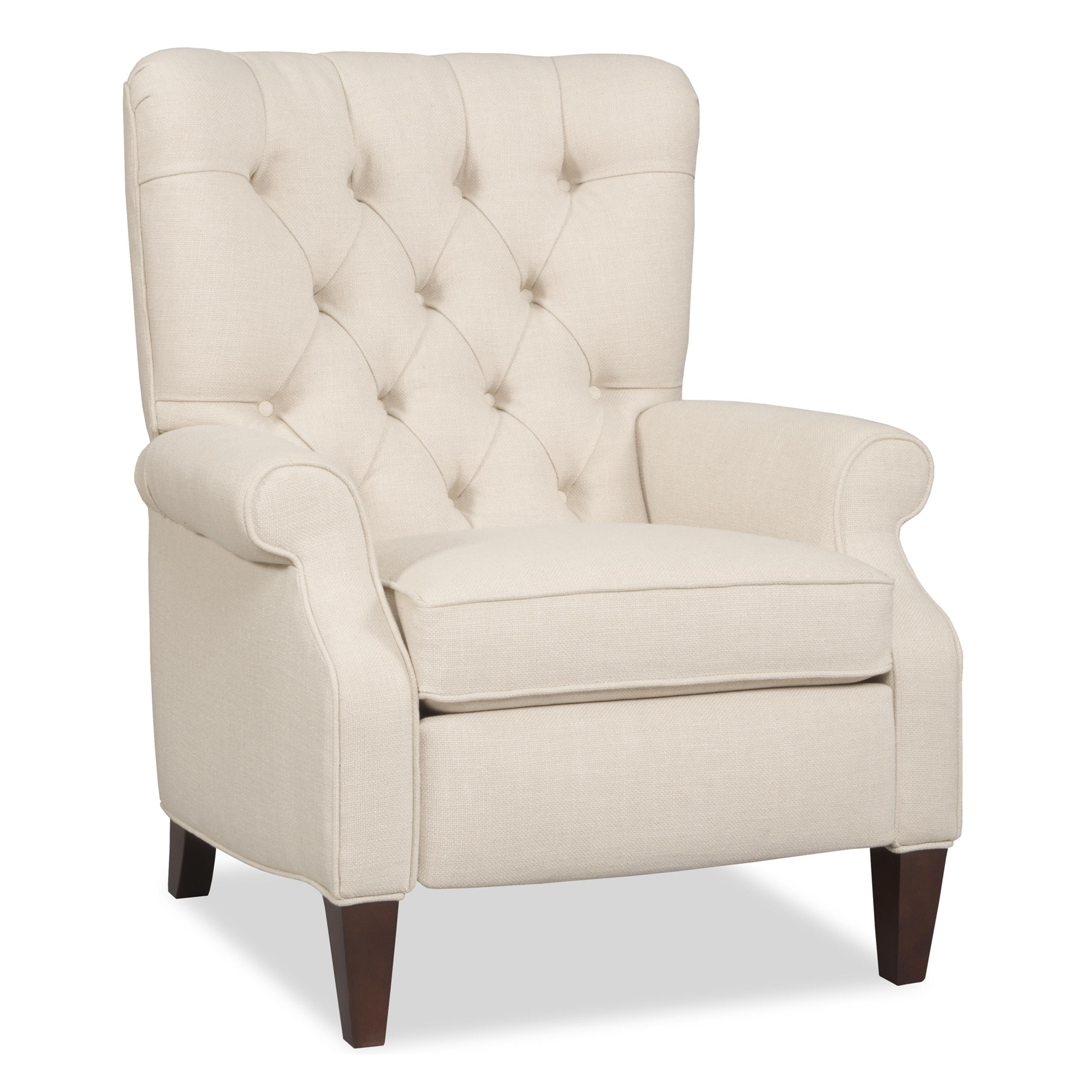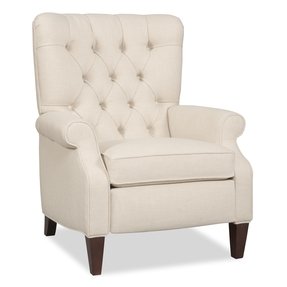 Annick Recliner
If you are looking for a beautiful and functional at the same time recliner for the living room or the bedroom it will be the perfect choice. Beautifully upholstered in a lovely finish and buttons that add a whole cozy character.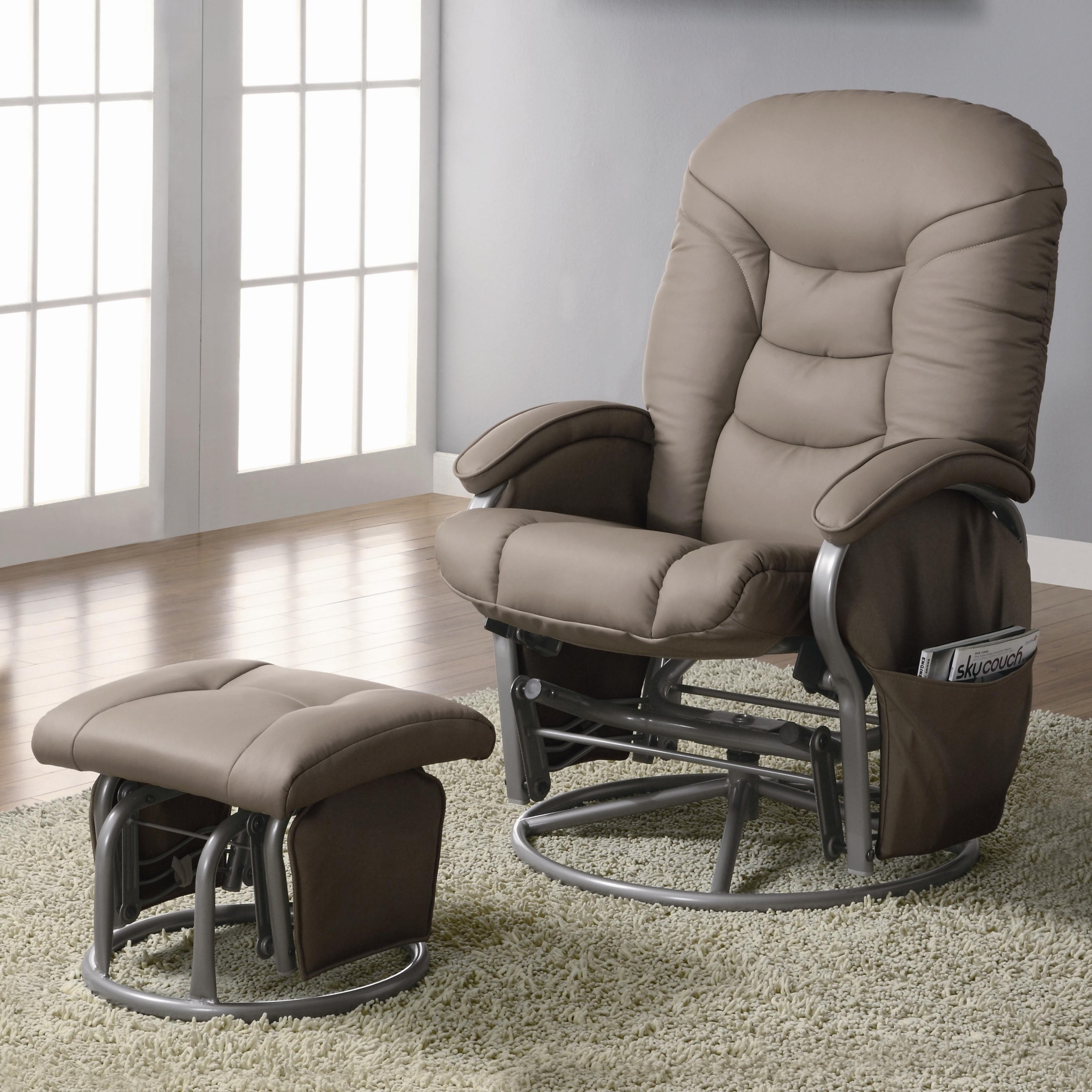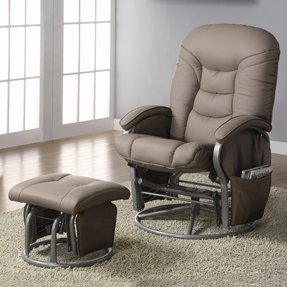 Vanceboro Recliner & Ottoman
Modern set consisting of a fold-out chair and ottoman. The smooth slide mechanism provides support for the spine. Careful upholstery with strong seams. A luxurious addition to any interior.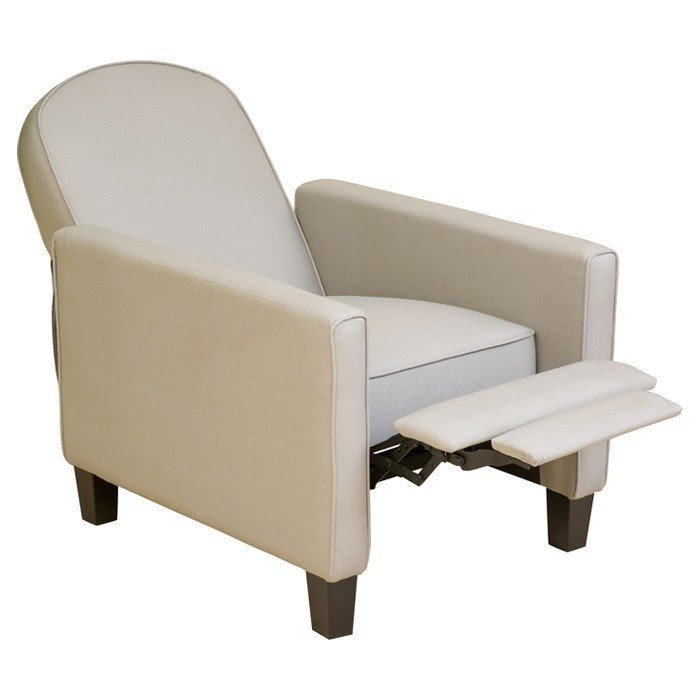 Gilleslee KD Recliner in Natural Leather
This Comfortable Recliner in Natural Leather is as beautiful as it is cozy. Reclining mechanism runs very smoothly giving you the chance to conveniently adjust the chair to your favorite position. The construction is made of solid wood, and the upholstery is opulent enough to grant you quality time of relax.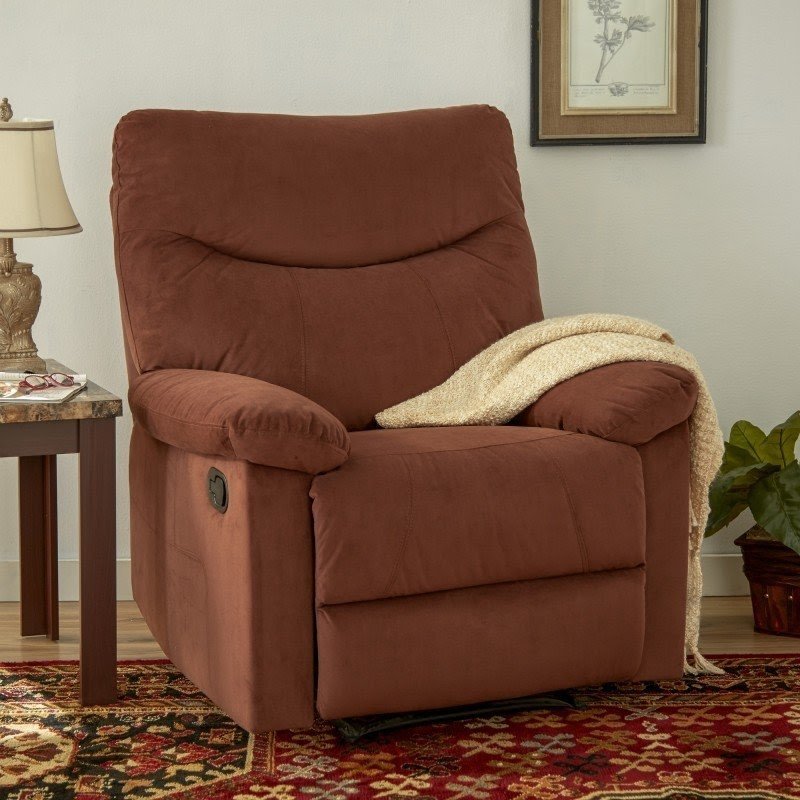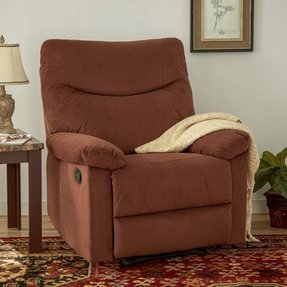 Sumter Recliner
Comfortable, thickly padded with high density foam recliner featuring soft arm and footrest. Lock-in-place reclaining mechanism with a lever on the side of the chair. Constructed from kiln-dried hardwood and upholstered in microfiber.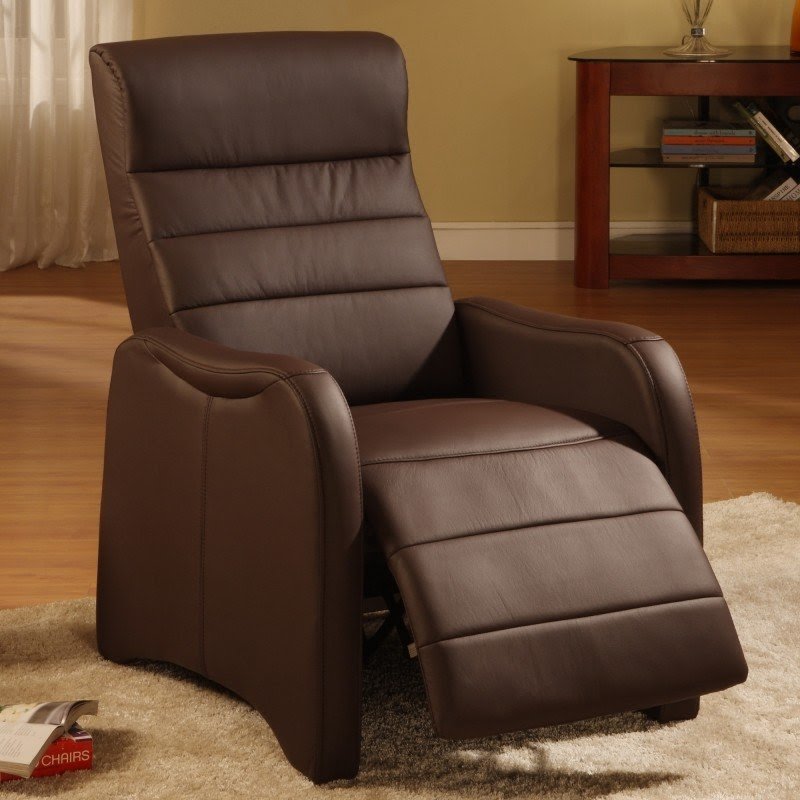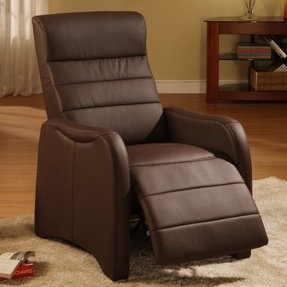 Rissanti Campbell Ergonomic Recliner 30450 Chocolate
Enjoy the perfect comfort with this amazing recliner! You will fall in love with the functionality and high quality brought to your flat. Moreover, those features come together with very stylish design.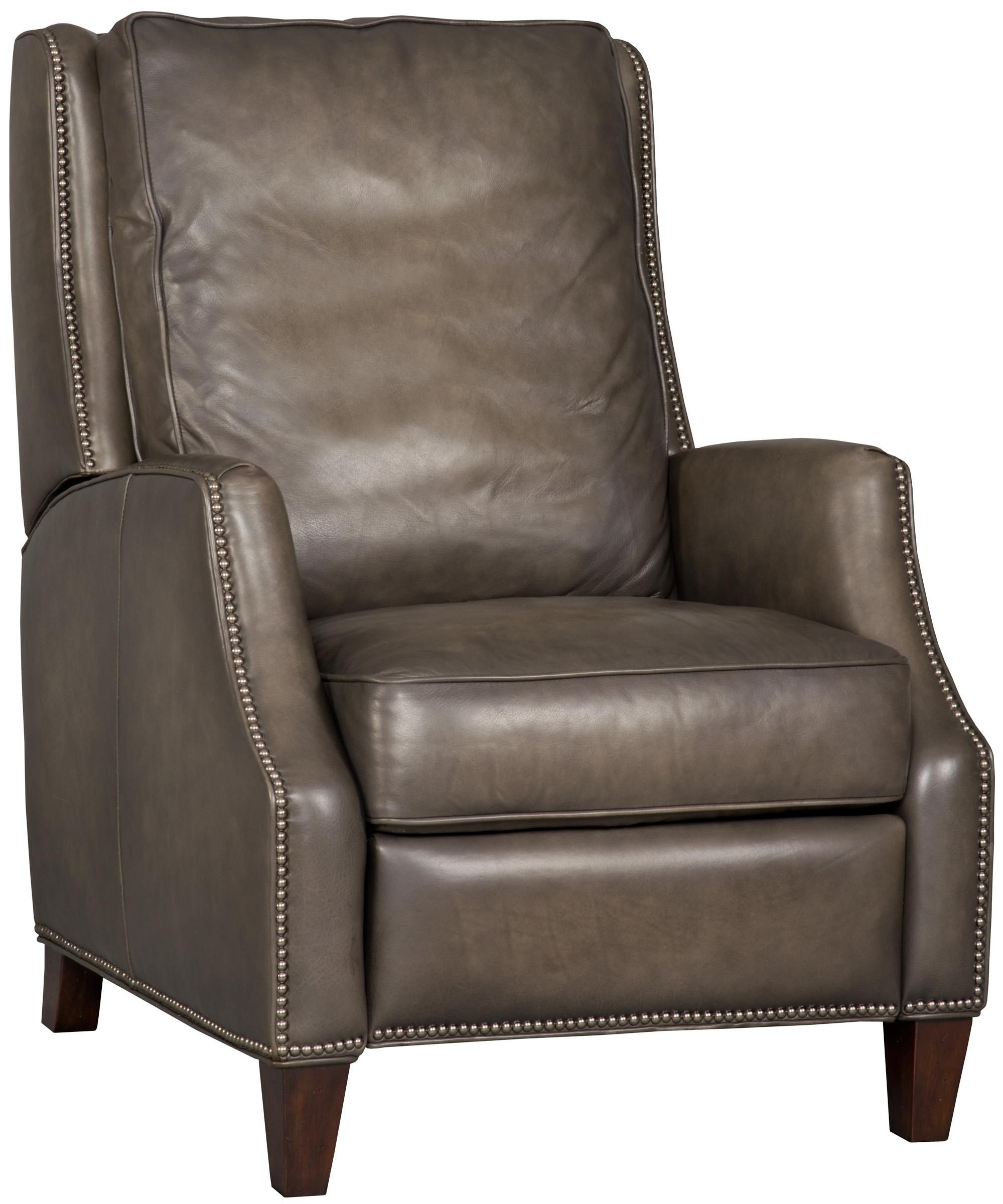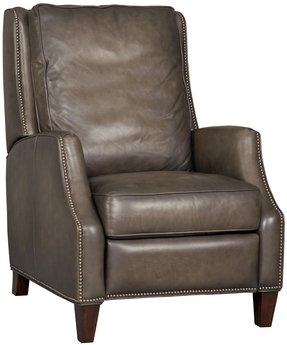 Recliner
It is a very practical seat area, which in addition to the convenience of the user also has great elegance, class, style and chic. It is made of brown leather decorated with nails. It has original shape. It is perfect for tasteful, traditional interiors.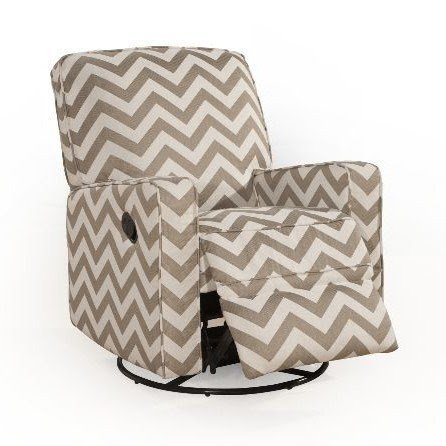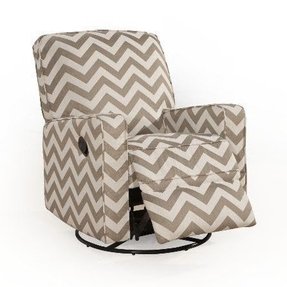 Sutton Vibes Truffle Glider Swivel Recliner
This beautiful recliner with extra swivel and glider option is a nice way of adding the most comfortable seating option and of adding style and elegance to the interior. With the padded back and arms, you can be sure to feel coziness and the structure ensures maximum reliability.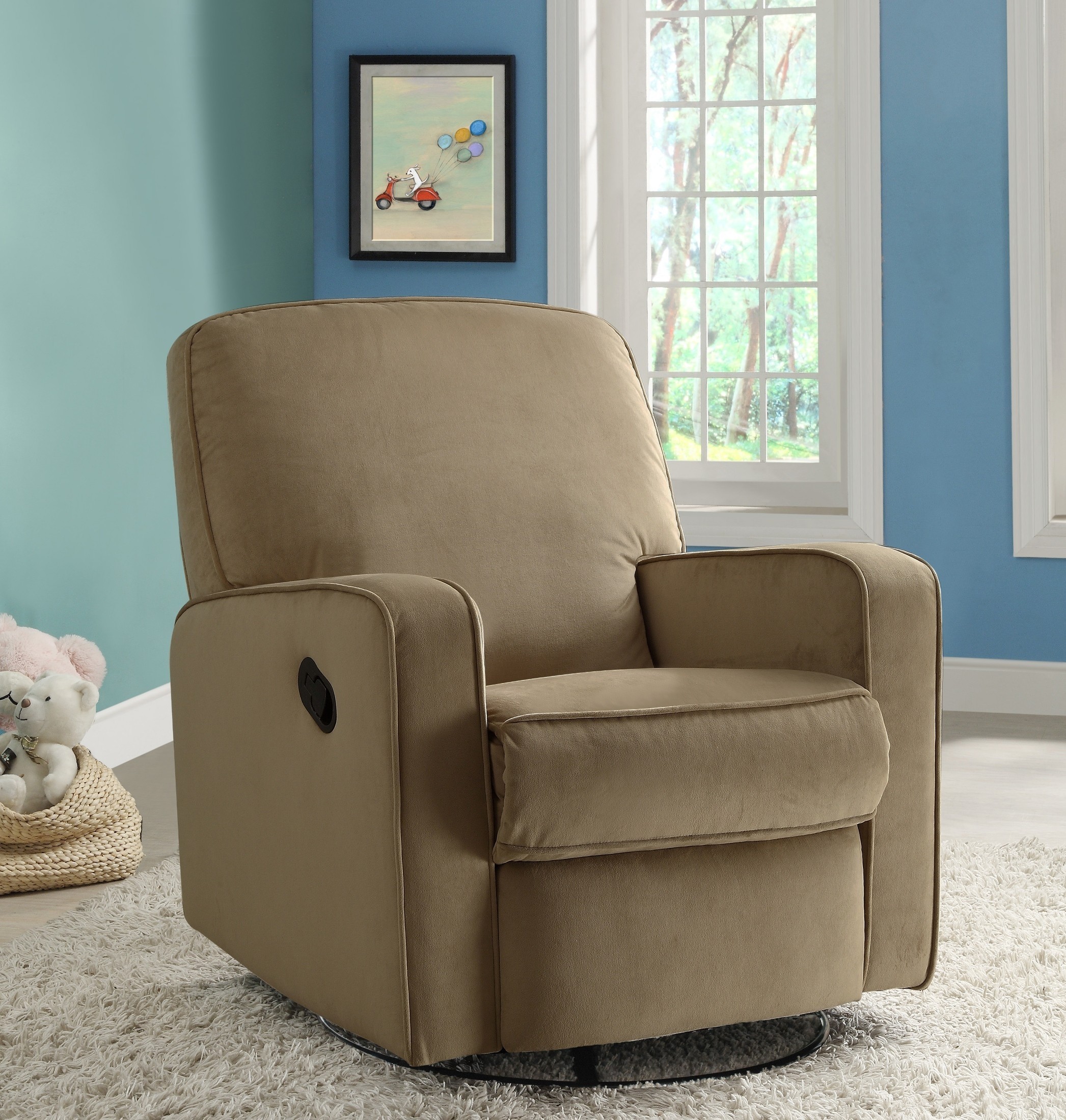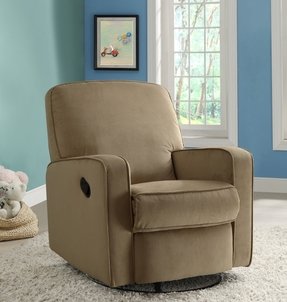 Sutton Swivel & Glider Recliner
Swivel chair with classic look. It is filled with foam and upholstered with polyester. Fold footrest for added comfort. Neutral and comfortable accent to any interior.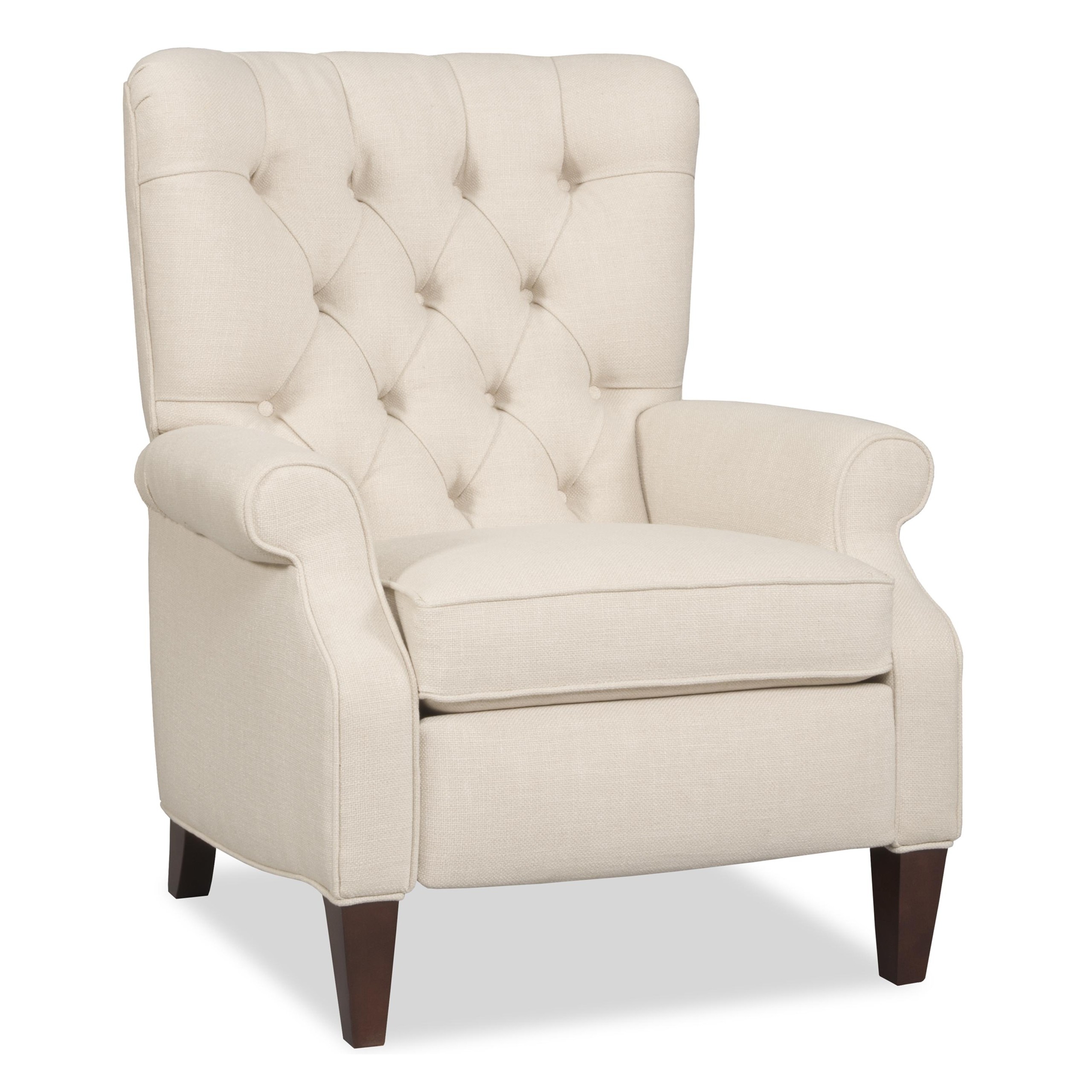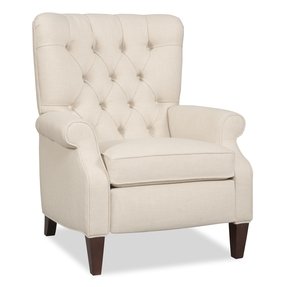 Annick Recliner
This stylish and very cozy chair is a beautiful addition to any interior. Light shade upholstery, quilting subtle and tasteful buttons, add a whole the beautiful style and character. Stunningly finished is perfect for the living room or bedroom.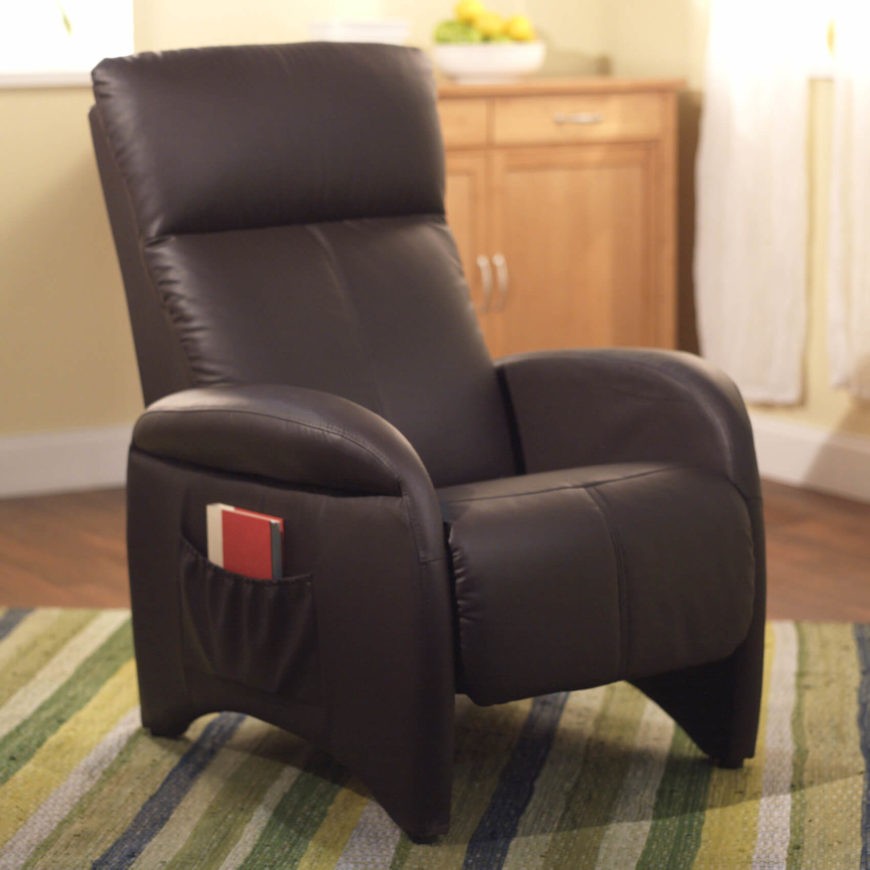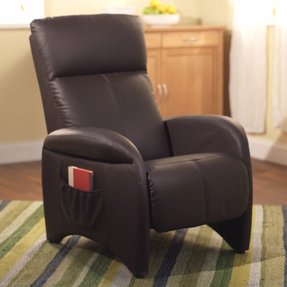 Addin Chaise Recliner
Kick back and relax with this comfy recliner in modern yet versatile design. Made from high-quality materials and upholstered with vinyl it ensures durability and stability. Features track arms and a cushioned back.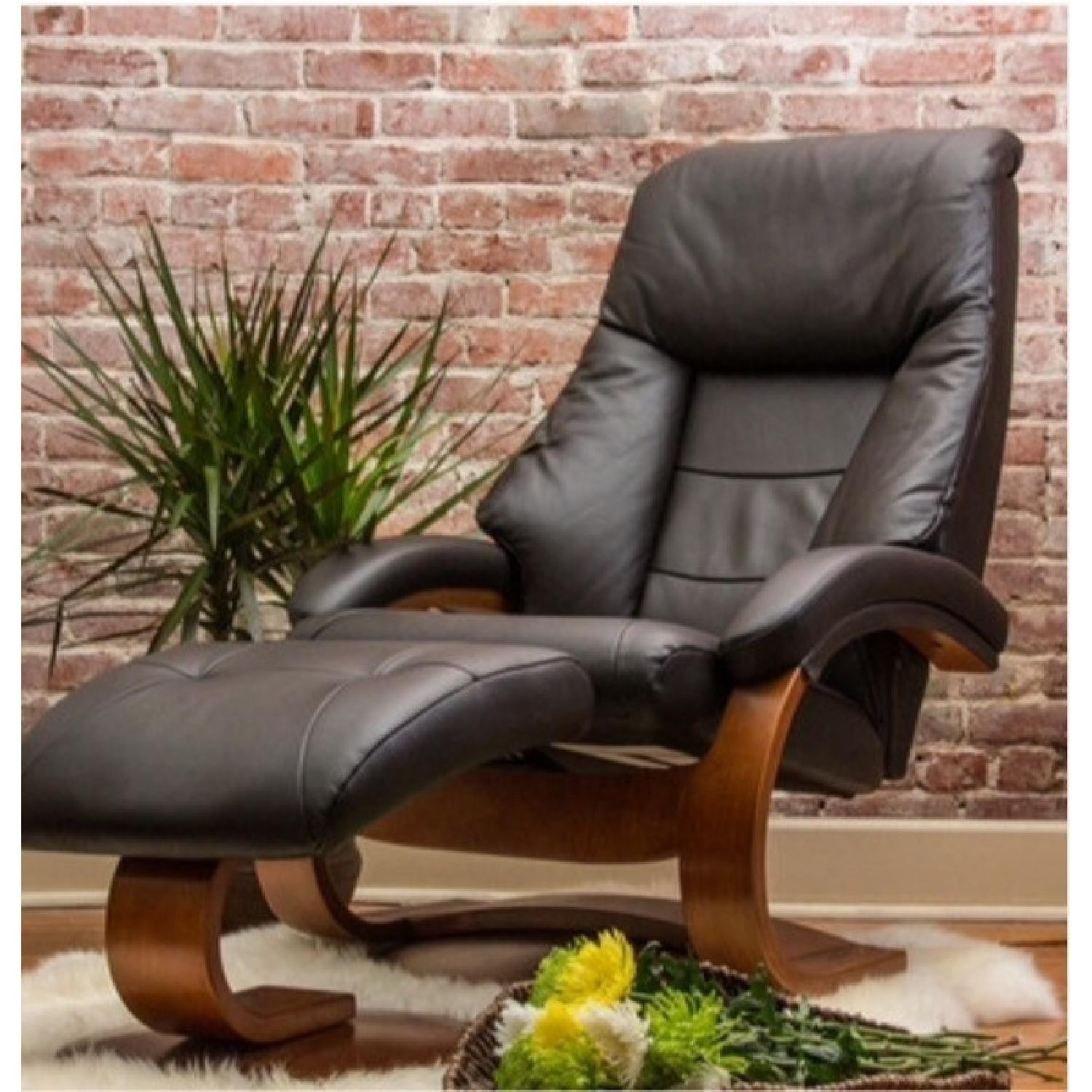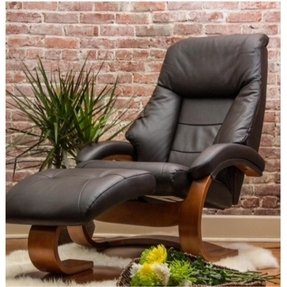 Oslo 58 Leather Ergonomic Recliner and Ottoman
This Scandinavian style recliner would be a perfect choice for everyone who loves the combination of comfort and unique design. Feel free to check it our and enjoy the dose of perfection brought straightly to your place.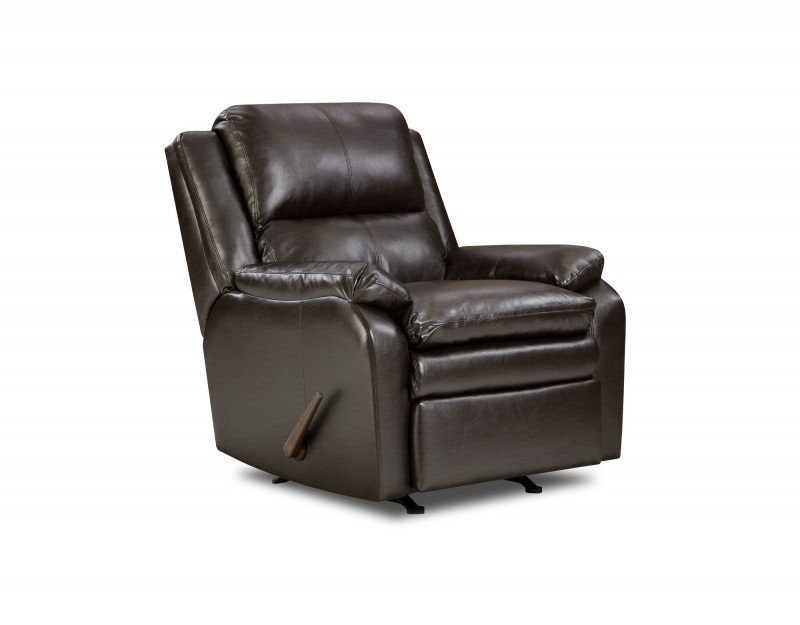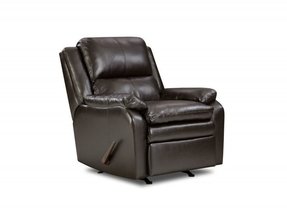 Soho Bonded Leather Rocker Recliner
This super comfortable and very stylish recliner is comfortable leisure and elegant detail design to your interior. Beautifully upholstered leather-like fabric is unique. It looks great in the home or office.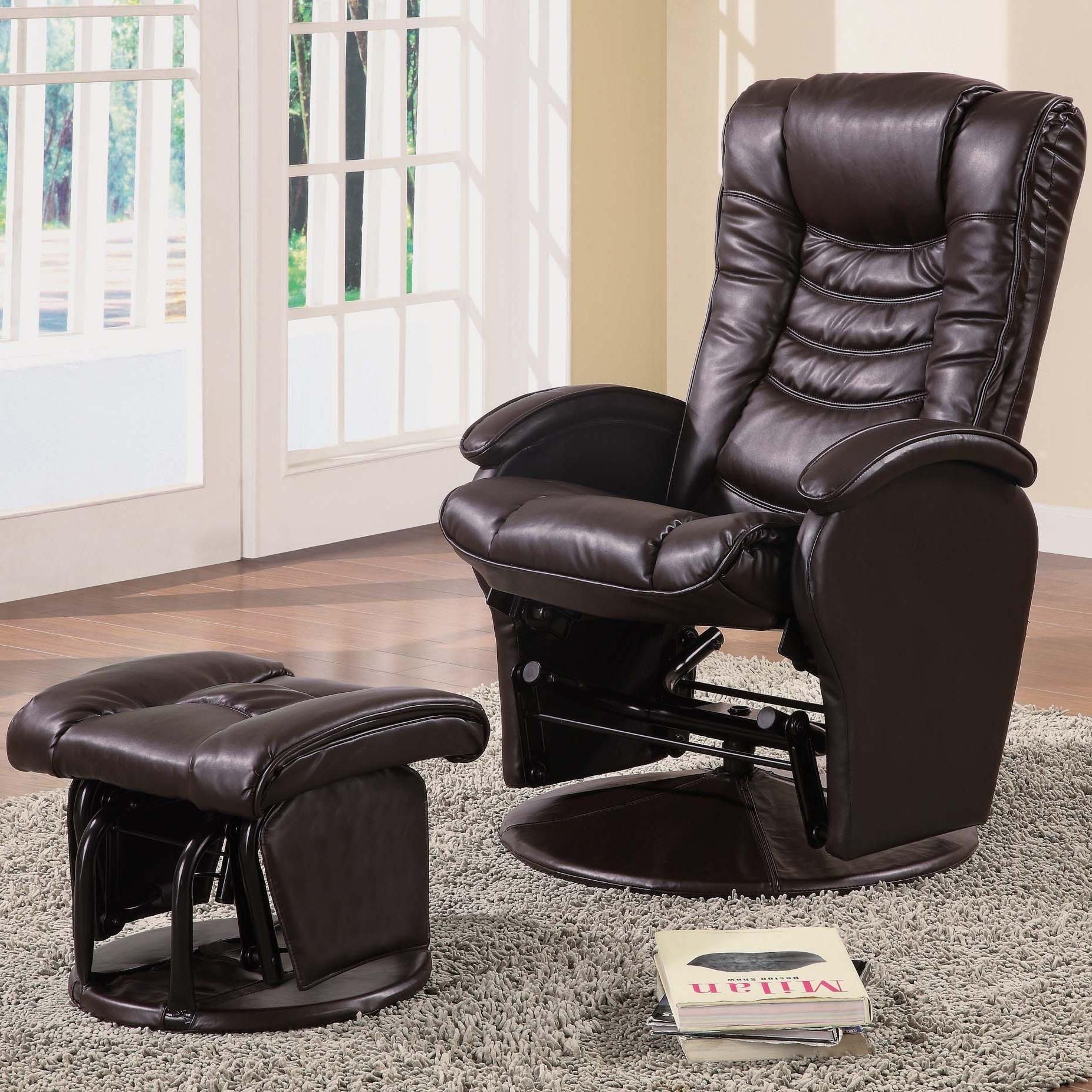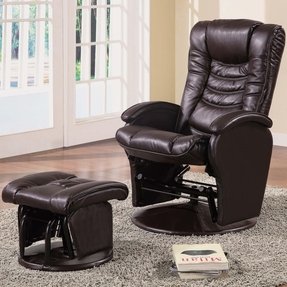 Vanceboro Leather Recliner & Ottoman
This is a very large, spreading and spatial recliner, which is perfectly suited to the elegant living room. The seat is also equipped with an ottoman, which also is made of leather. It is a combination of elegance, class and style with practicality and usability.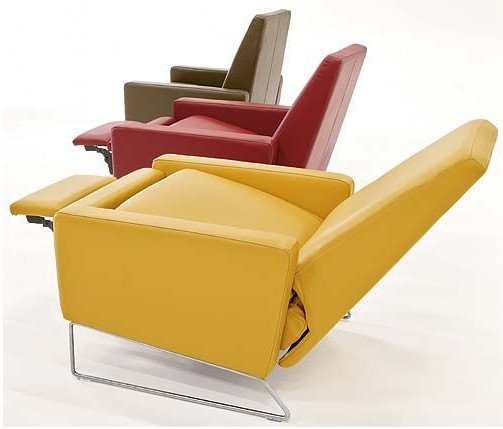 Are you looking for a small recliner for your apartment? We've got something interesting for you. This one features the modern design, steel base, and three color option to choose. The leather upholstery is very soft and elegant.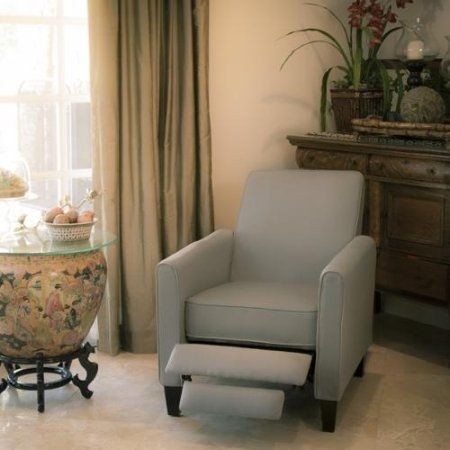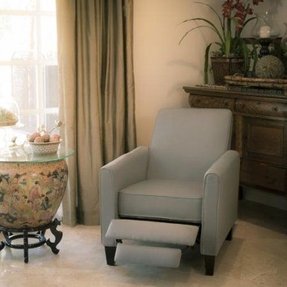 This simple and elegant recliner would be the perfect solution for every stylish living room, no matter if you prefer modernity or tradition. Check it out and fall in love with its amazing design and comfort!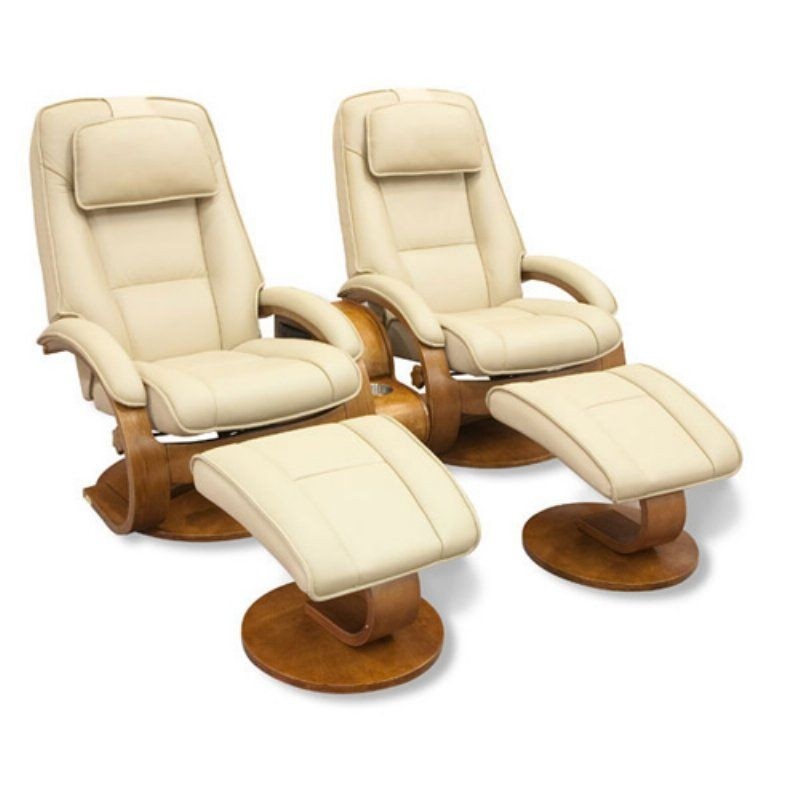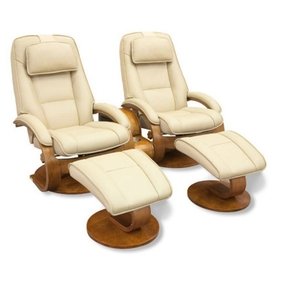 A very comfortable and attractive recliner chair with a swivel function and ottoman. The product assures very comfortable postures and it is able to hold up to 280 pounds, so it is perfect for adult users.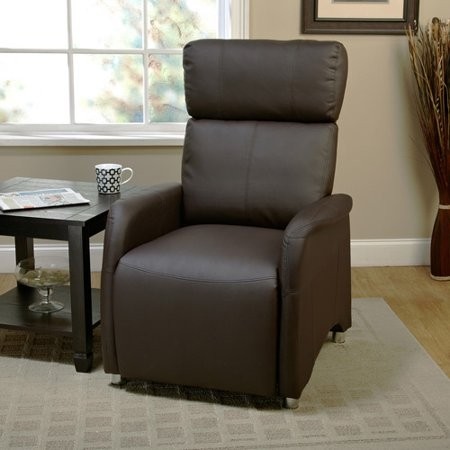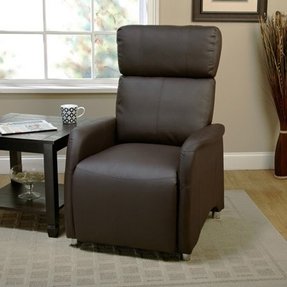 If you looking for a casual and comfortable club recliner you need to choose this one. It fits to any style and décor, and is perfect for your living room, family room and for your everyday relax.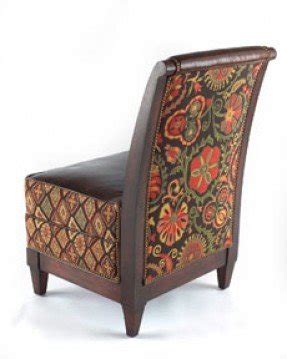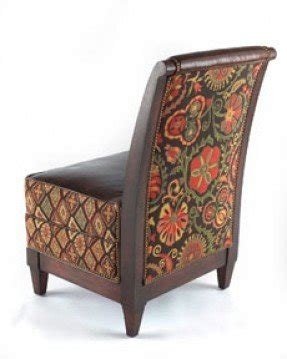 This little recliner with impressive and exceptionally stylish upholstered seat makes the living room look stunning. Robust construction and attractive decorative elements with the nailhead fascinate.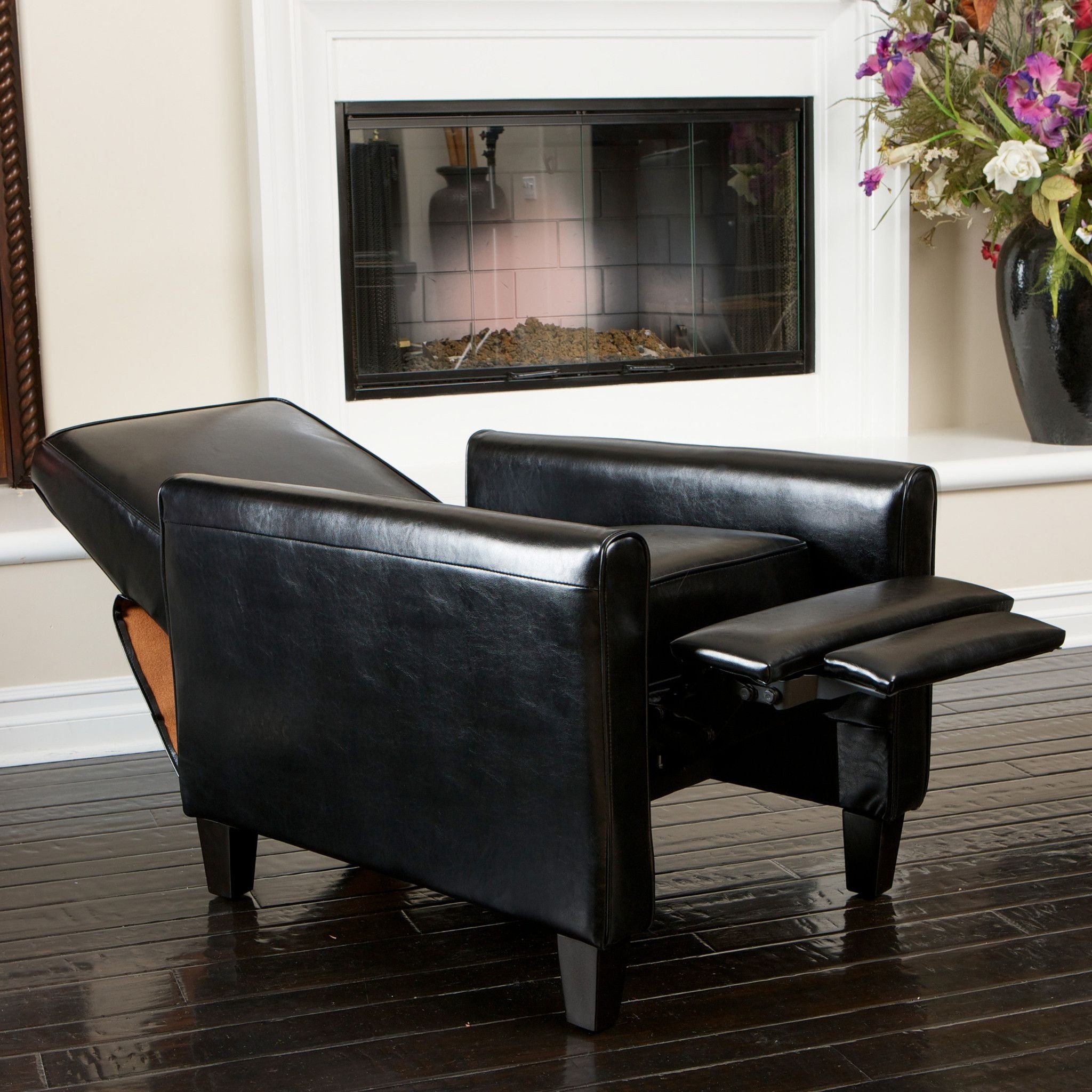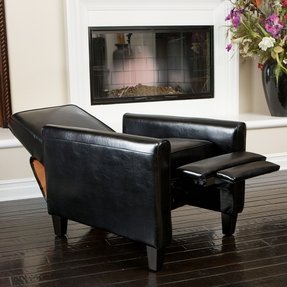 Create a comfortable relax area with this elegant recliner arm chair, upholstered with durable, black leather. It has adjustable backrest and folding footrest. Durable wooden frame makes it solid and long lasting.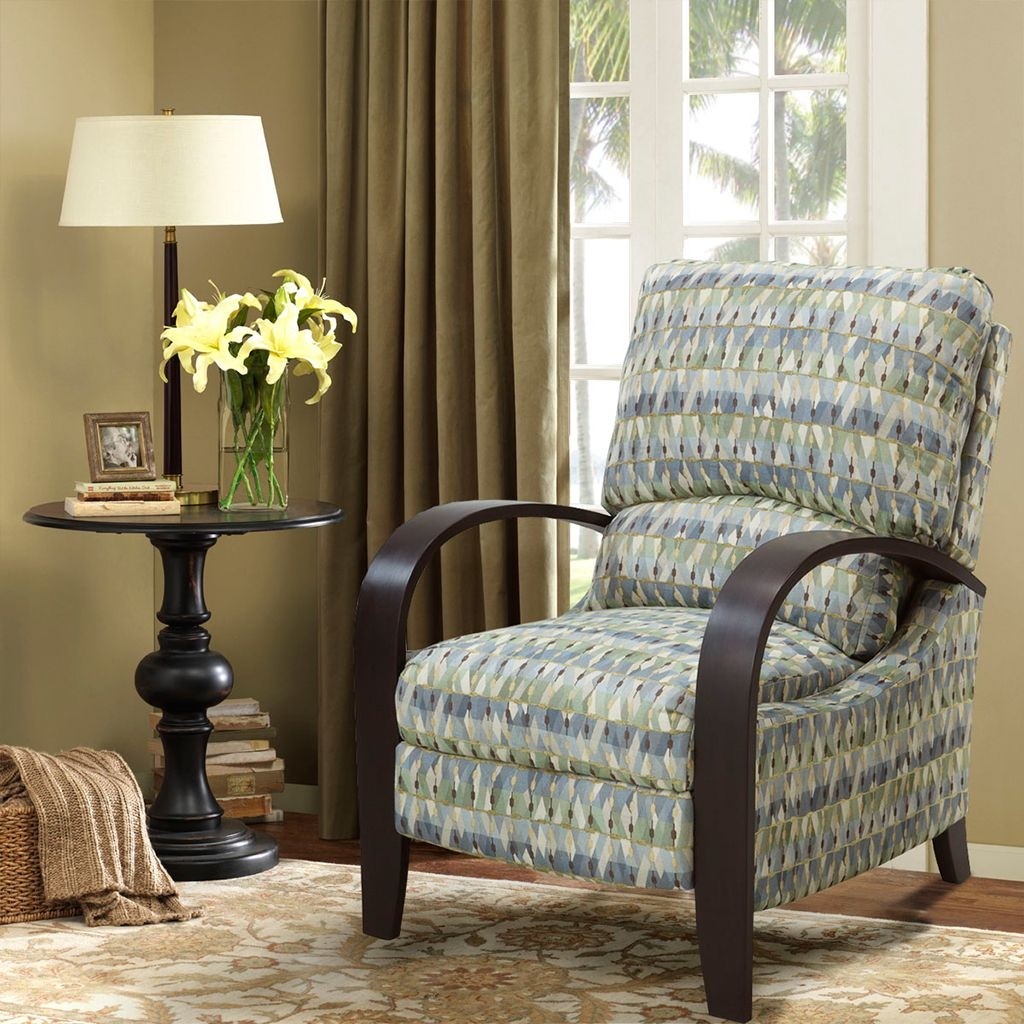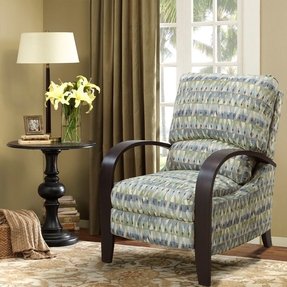 Add comfort, style and beauty to your living room with this fantastic recliner. It has got a microfiber upholstery, print pattern and comfortable seat. You will be impressed how cool this product is.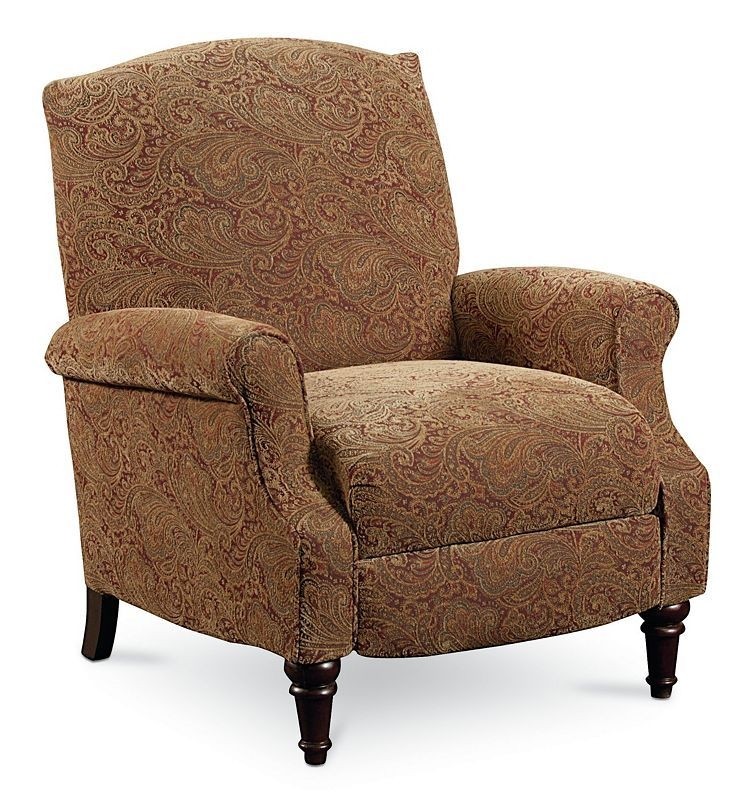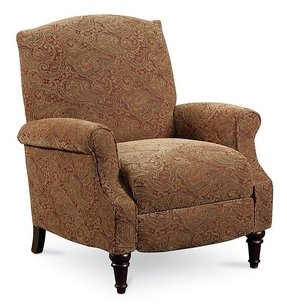 This functional recliner represents a beautiful silhouette that effectively improves contemporary homes. The chair is covered in a fashionable fabric, and includes turned style legs, cut-a-way arms, and a generously padded seat.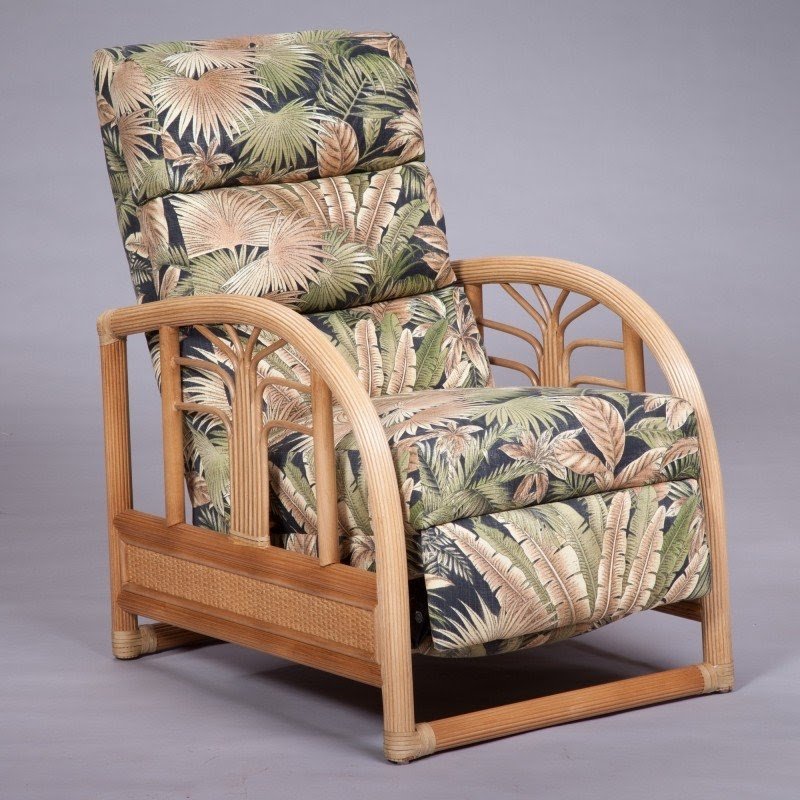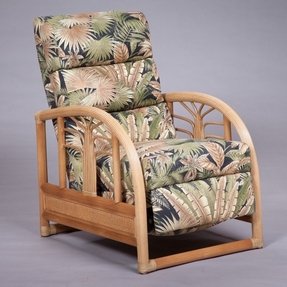 Recliner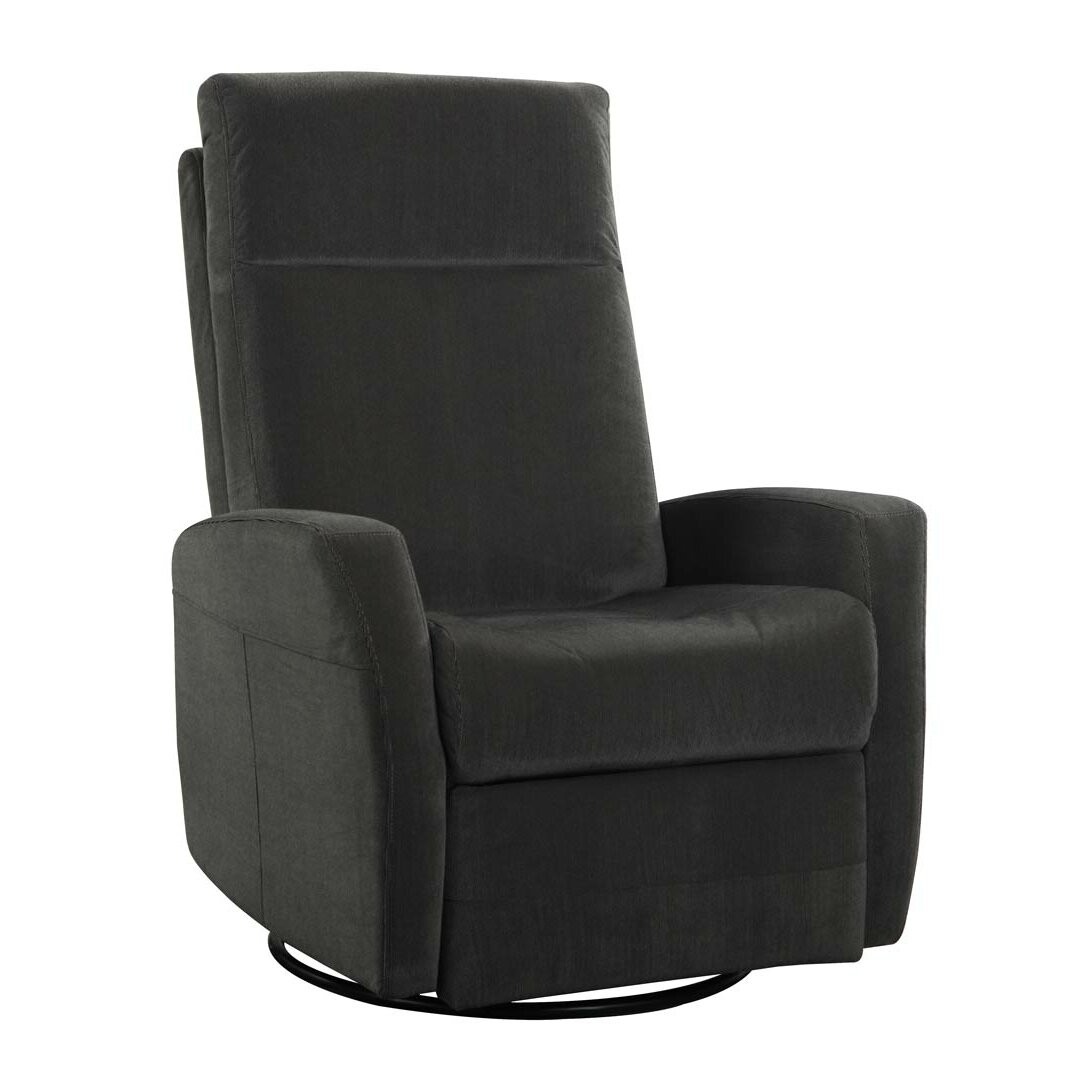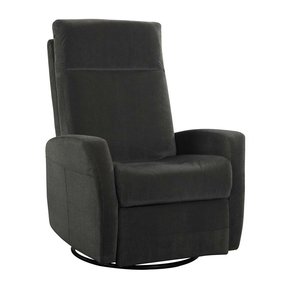 It is a recliner that has got a grey polyester fabric upholstery and swivel function for enhanced comfort of use. This is a fantastic and comfortable addition for your home.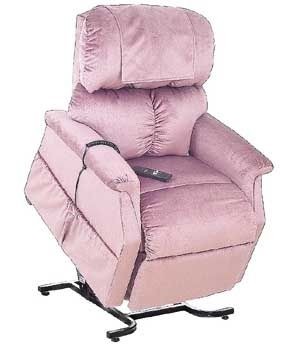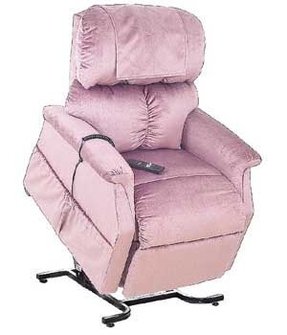 Small Recliners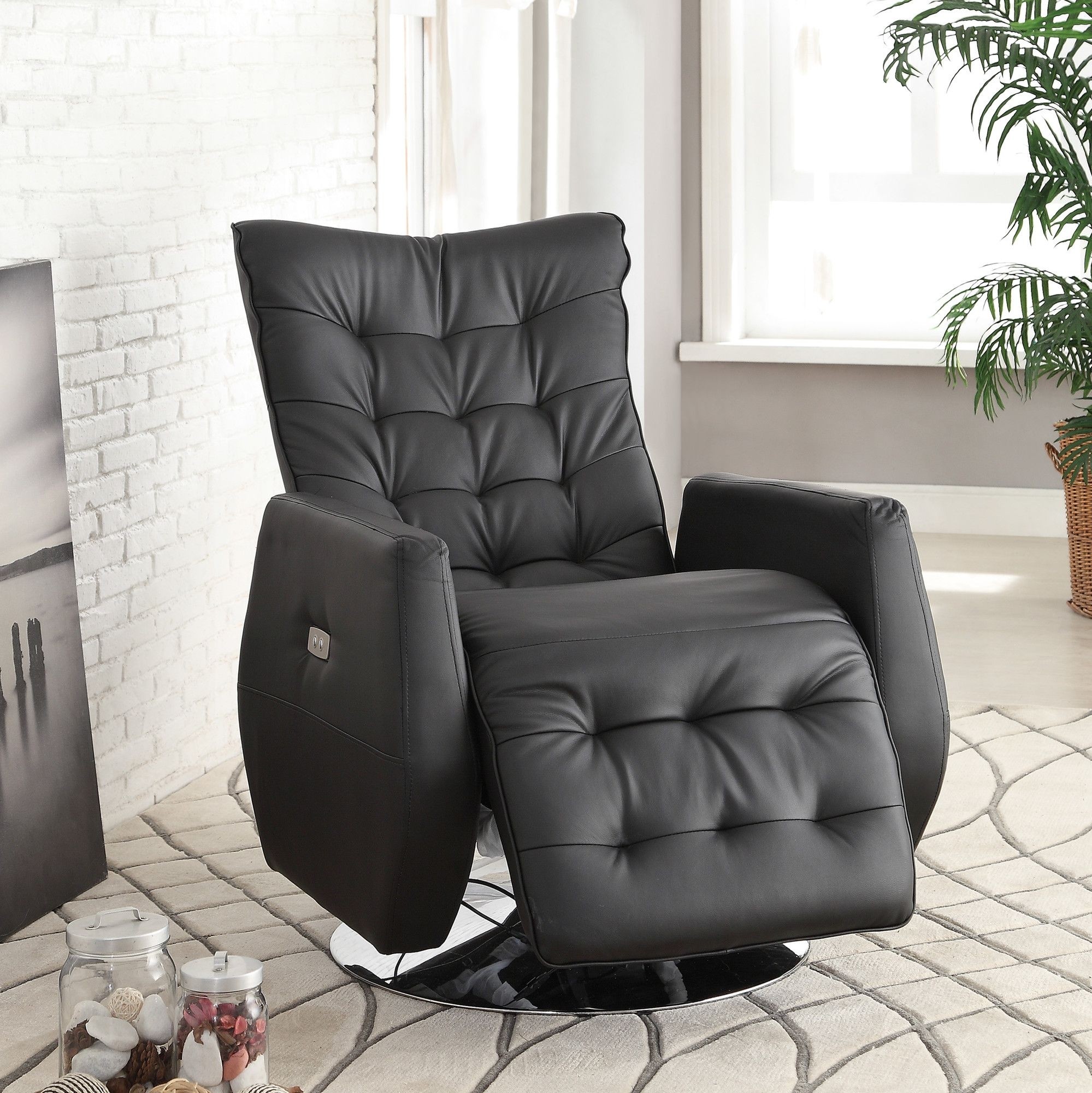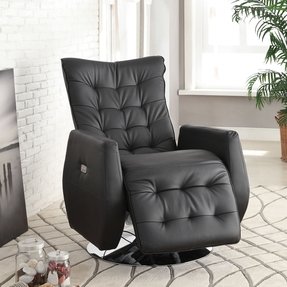 Nadra Swivel Power Recliner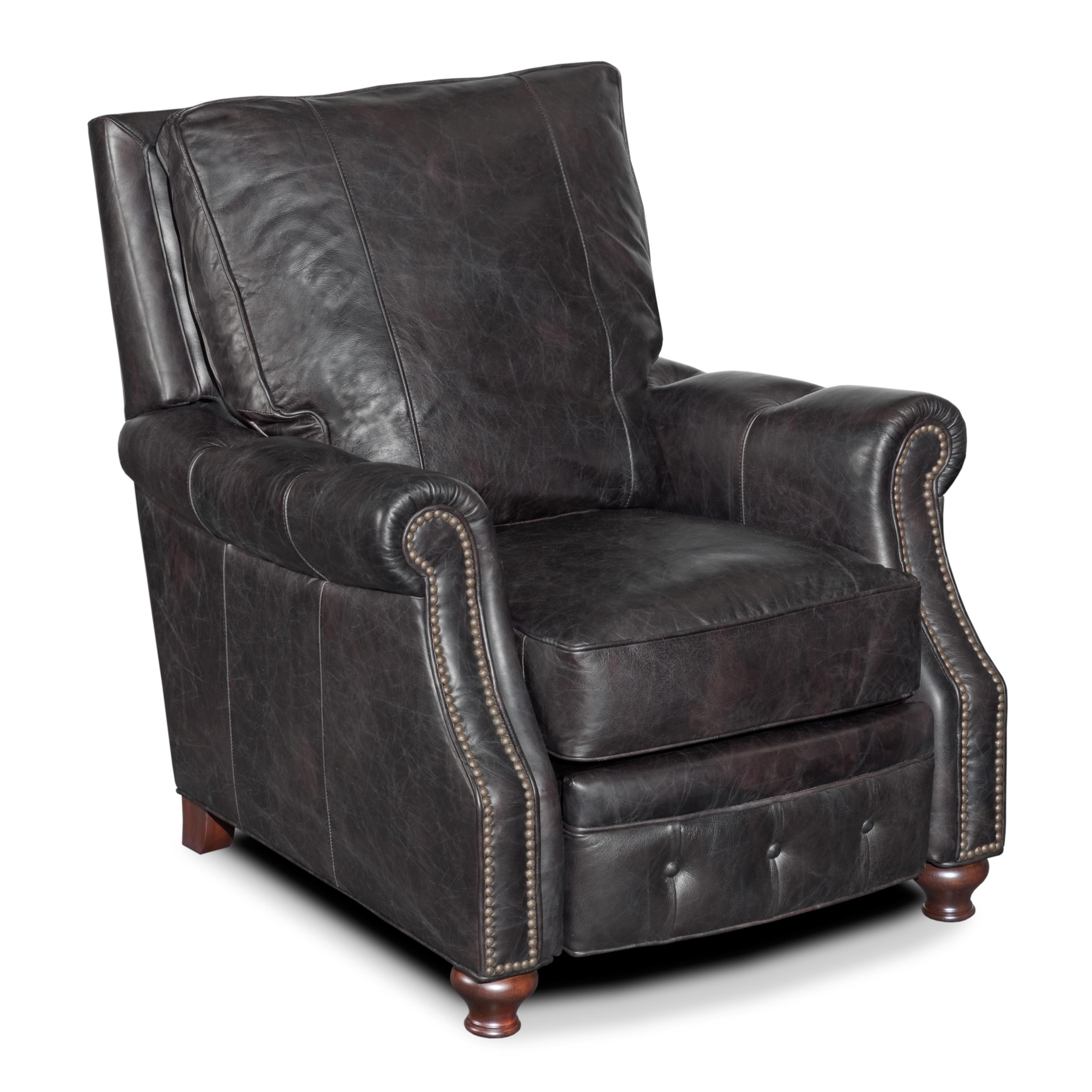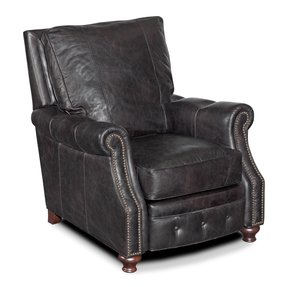 Recliner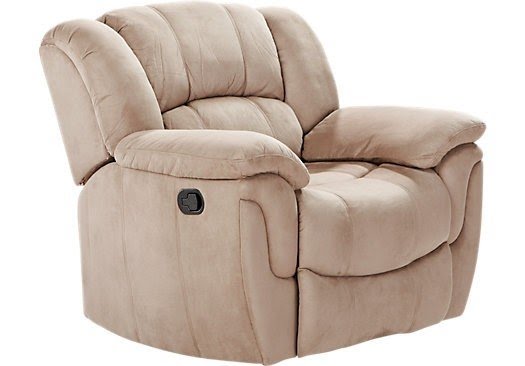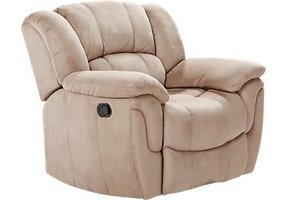 An oversized recliner with a relatively small size - perfect for interiors that don't have too much space to spare. It's upholstered in a nice-to-touch fabric and it works like a charm, offering a tufted back, a soft seat and over-padded armrests.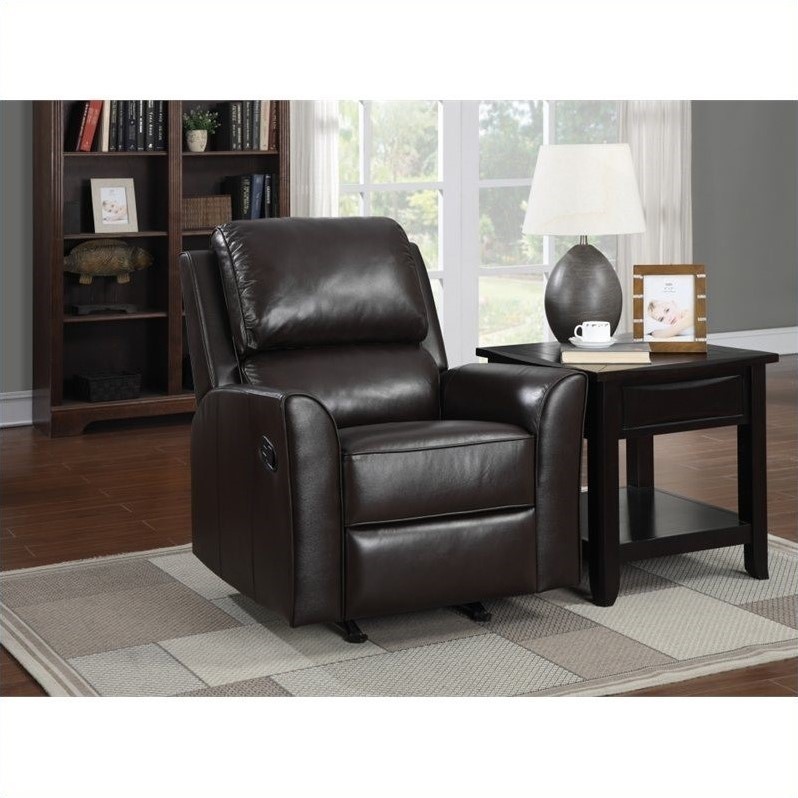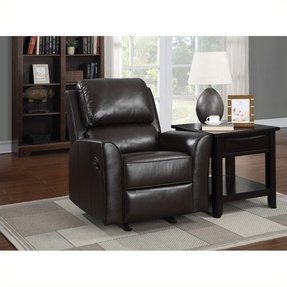 Create a comfortable relax area with this elegant and stylish rocker recliner. It features a solid, steel rocking mechanism and durable reinforced wooden frame. Its upholstery is made of sleek leather in chocolate brown.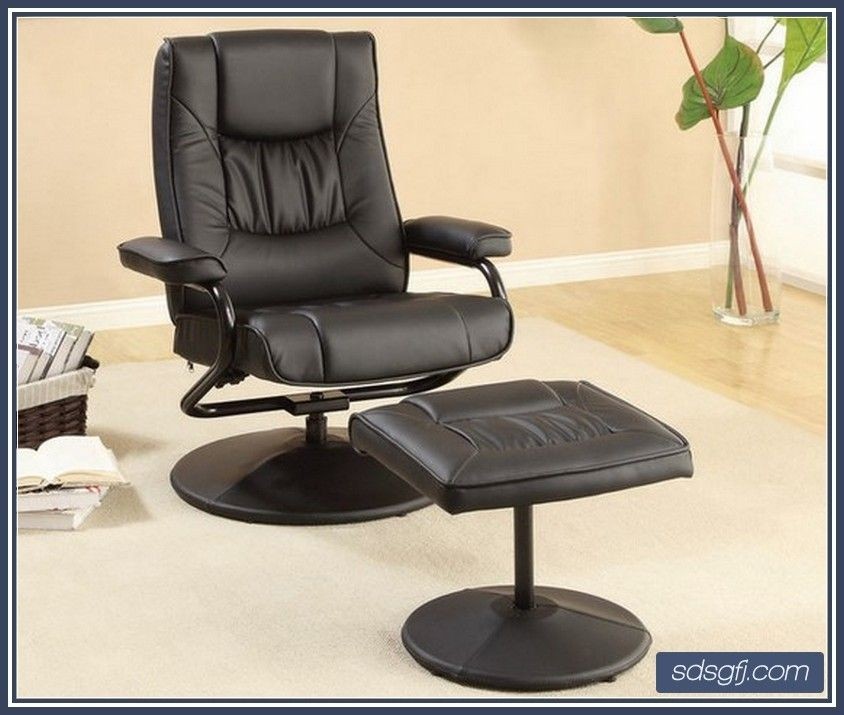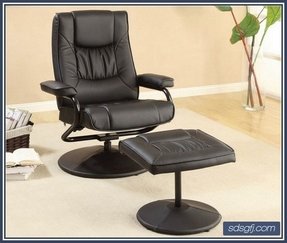 For contemporary interiors, this recliner chair with ottoman is a nice choice to keep the decor style consistent. Besides, the recliner does not compromise on comfort, though its design is sheer modern.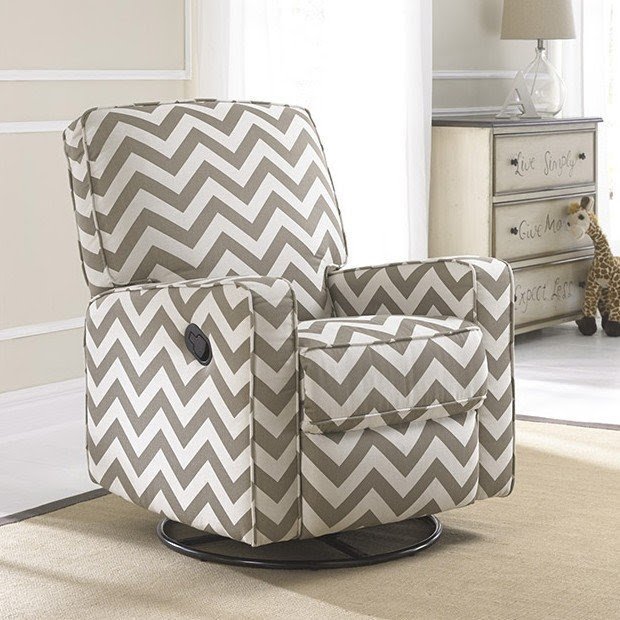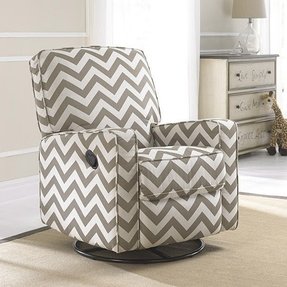 Sutton Vibes Truffle Glider Swivel Recliner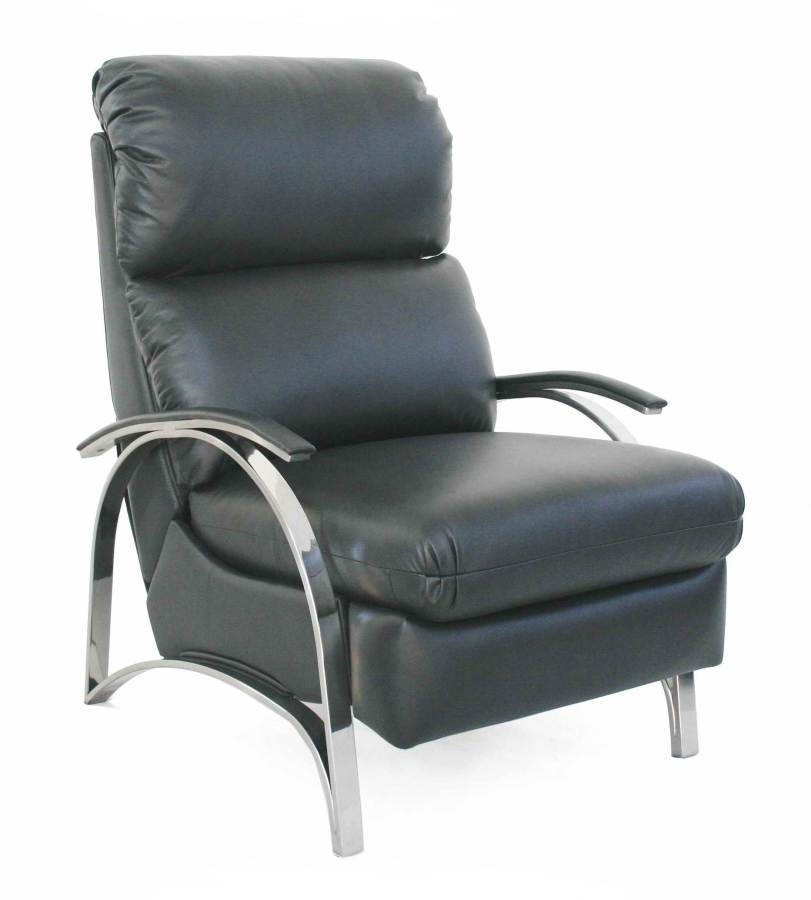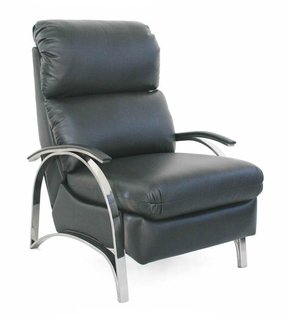 It is a very comfortable and elegant recliner that has got a chrome frame and black leather upholstery. It is a fantastic addition to your living room, office space, family room and other.