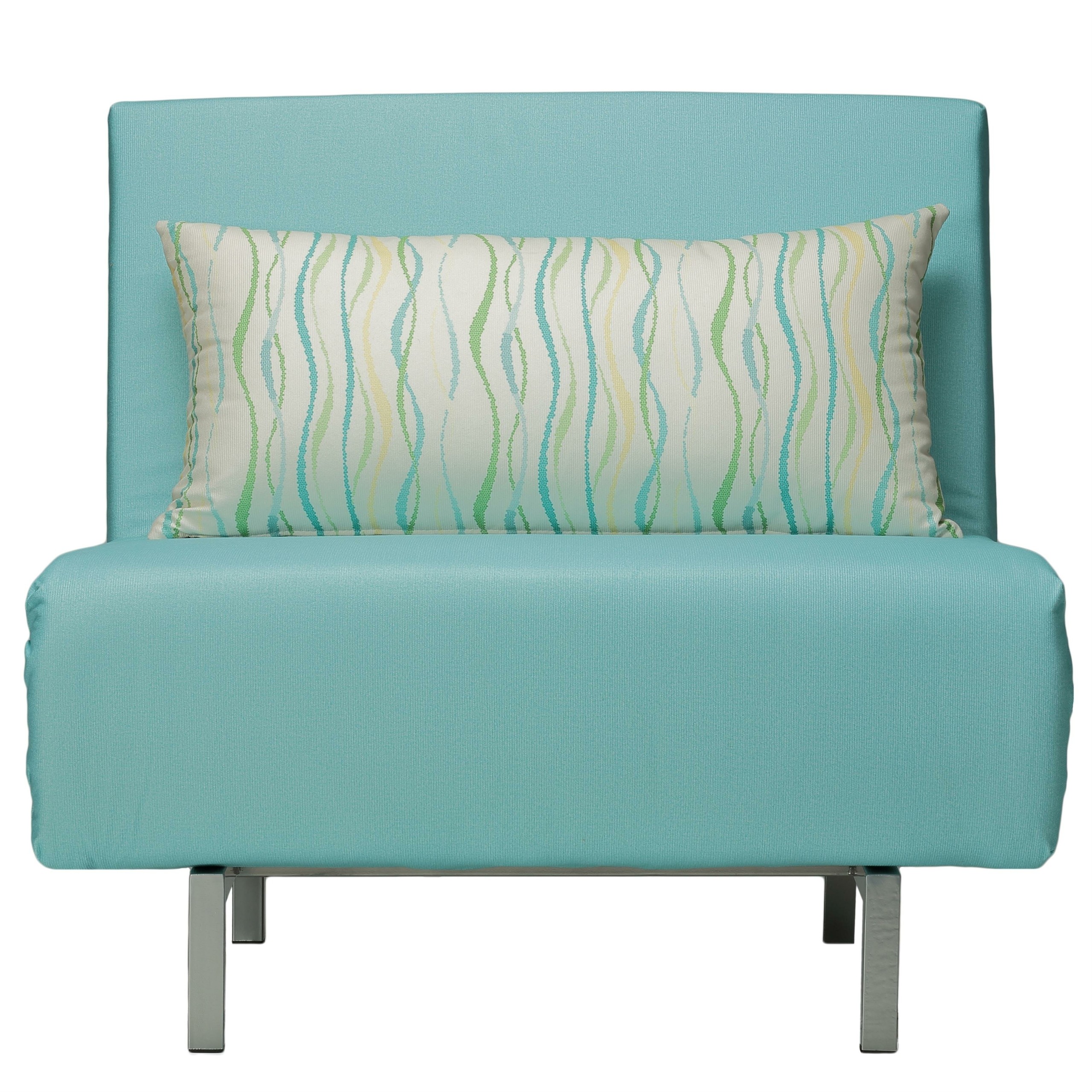 Savion Convertible Chair
Put all the lights on this chic convertible chair as its style truly deserves it! The design is modern with slight vintage influences. The metal frame supports simple body upholstered with aquamarine fabric.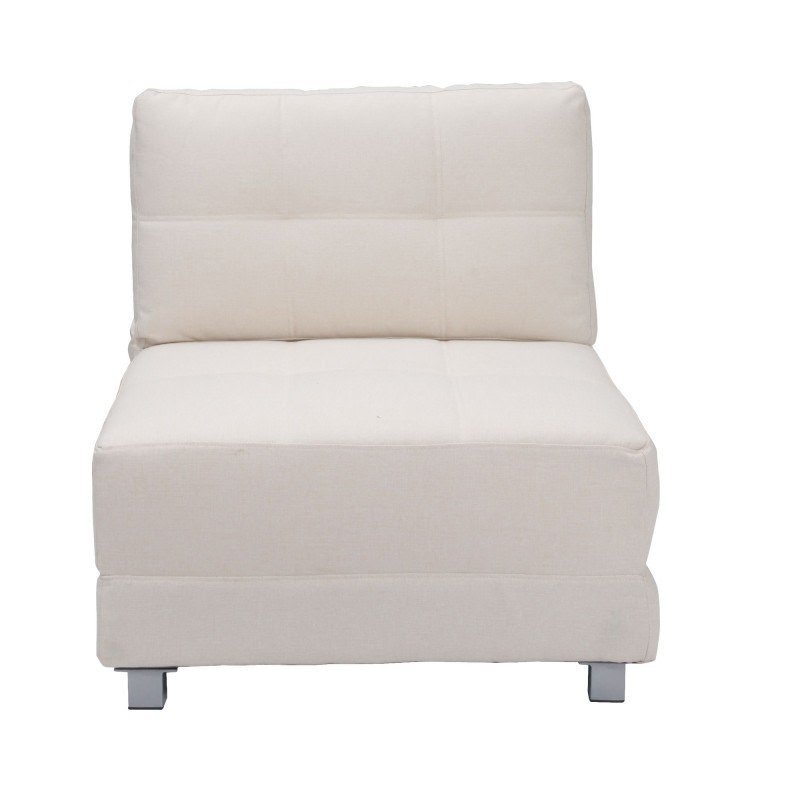 Harlow Convertible Chair
Adds style, beauty and comfort to your living room and guest room with this fantastic chair bed. It has got a chrome finish and white upholstery. It fits to contemporary style and décor.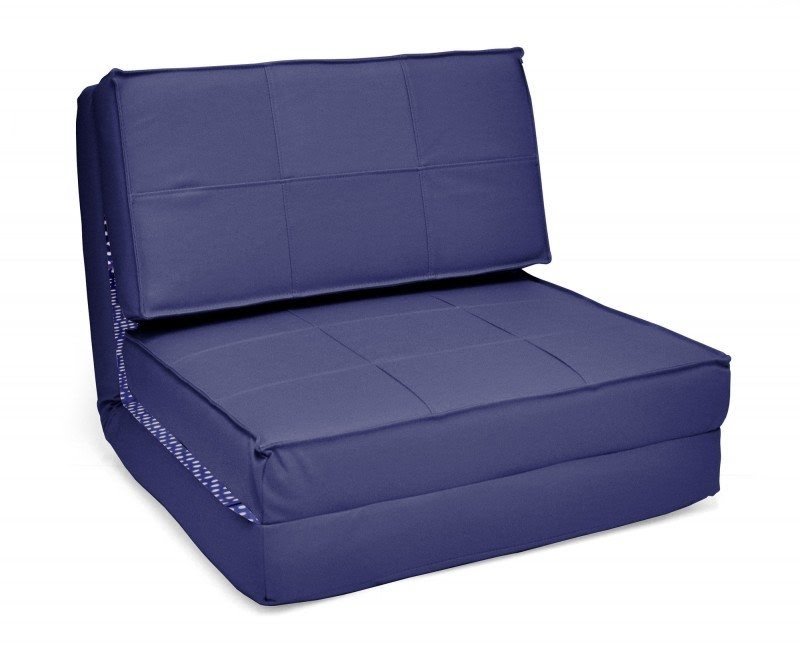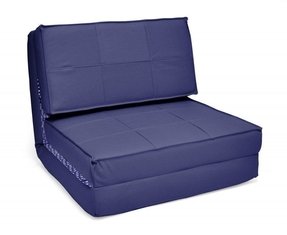 Convertible Chair
This Convertible Chair in Navy Blue offers 3 pieces in 1 - each upholstered in 100% faux leather. The piece unfolds from a lounge chair into a bed, ensuring a good choice for dorm rooms, bachelor pads, and apartments.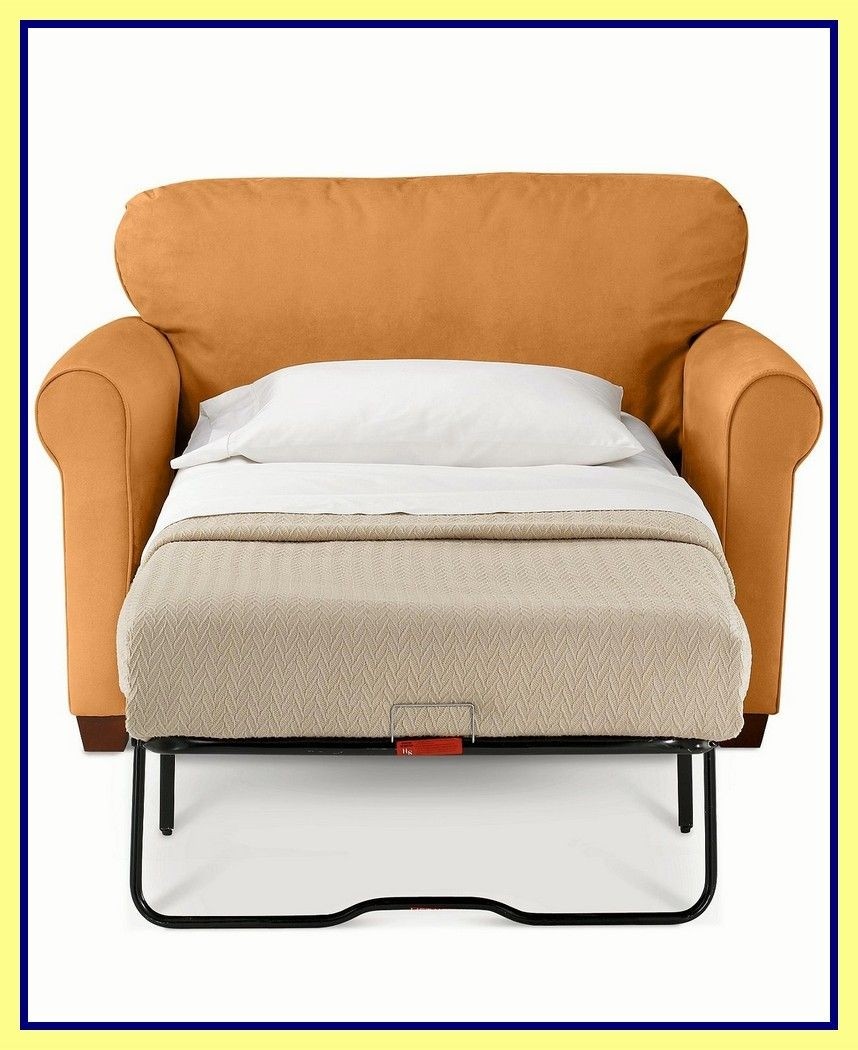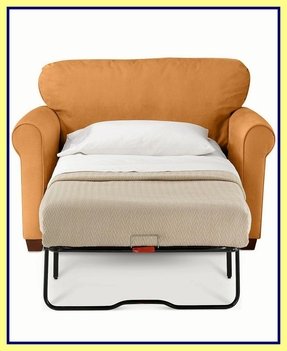 Looking for some space to create the guest room? Don't have more rooms? So you need the twin bed pull-out. It's a classic arm chair with fabric upholstery, with very comfortable mattress.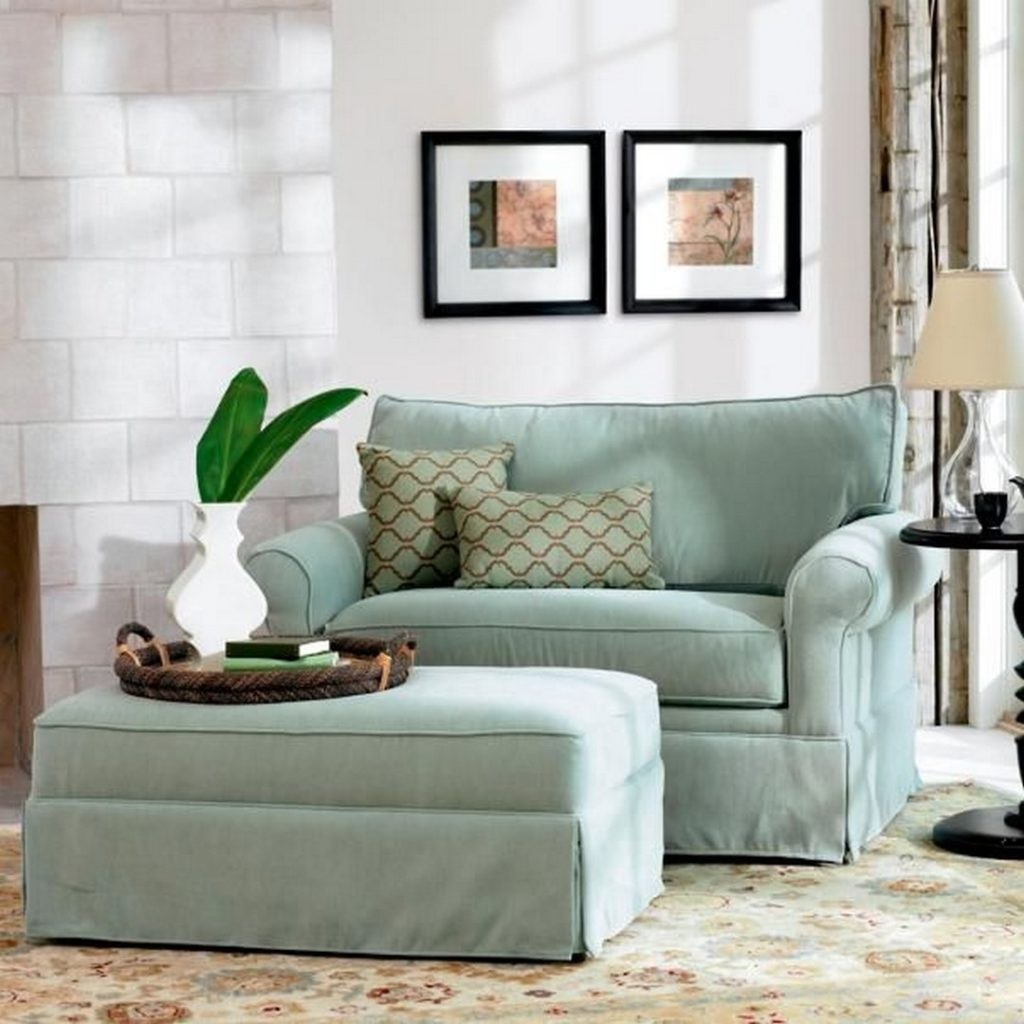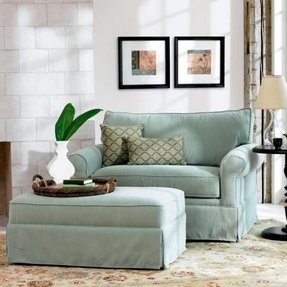 A beautiful sleeper chair and a half that sports the design able to provide you with a pull-out single bed and offers a charming, pale blue finished upholstery that will brighten up any space instantly.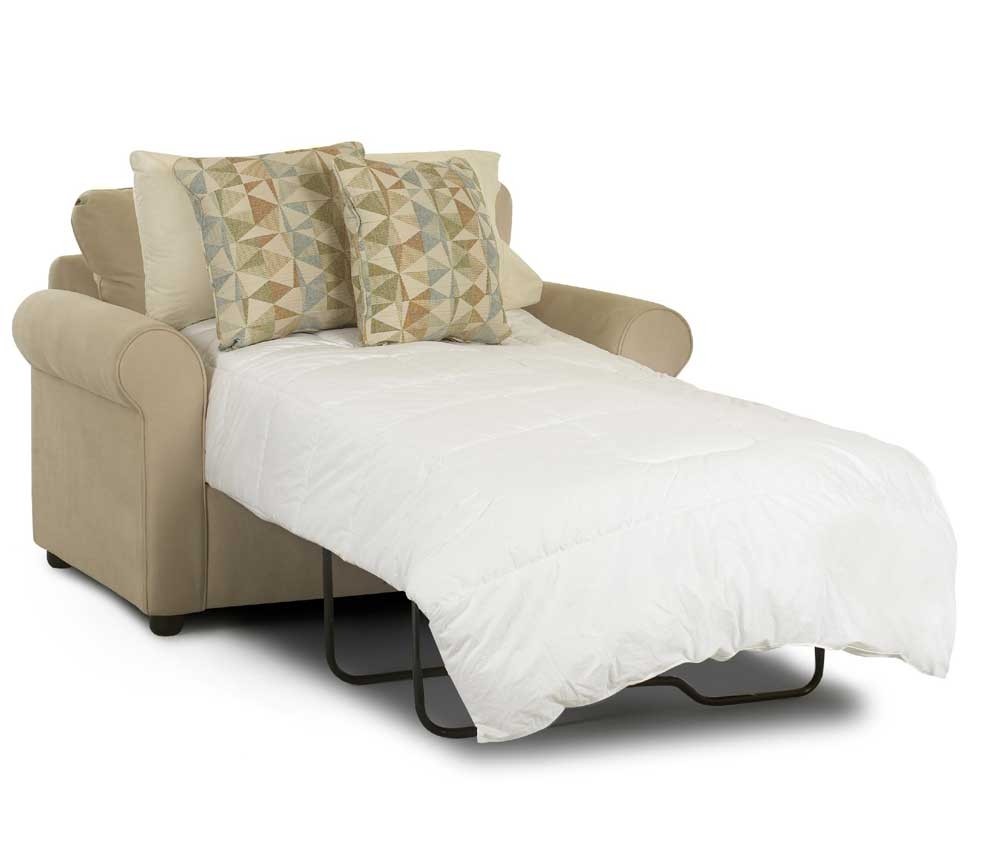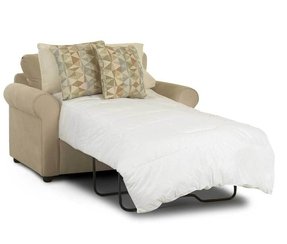 Pull out sleeper chair is a great piece of furniture that can be the perfect solution for small spaces. Pleasant upholstery, solid construction, and ease of spreading and folding make the whole look incredibly stylish.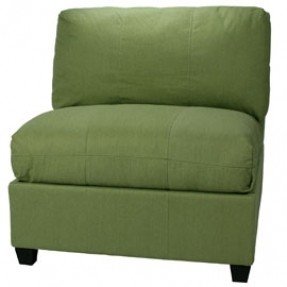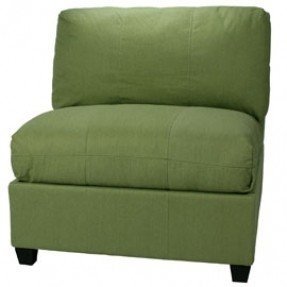 Sleeper chair mounted on tapered legs made of wood. Suitable for living room, bedroom, teenager's room and others interiors as needed. It is upholstered with pleasant to the touch material and finished with solid seams.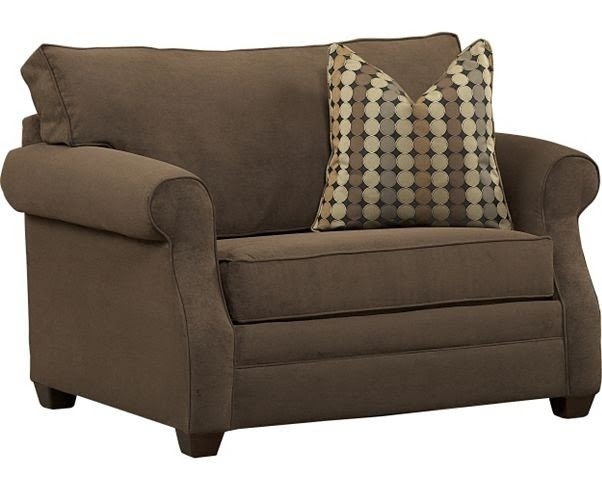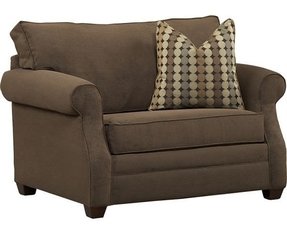 This cozy pull out sleeper chair is an excellent piece of furniture for any interior. Soft upholstery and a pleasant chocolate shade make the rest of the stay enjoyable. Unusual form of armrests completes the whole.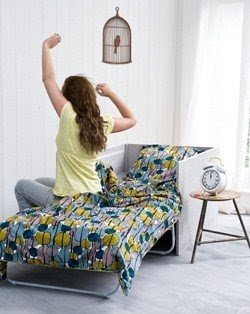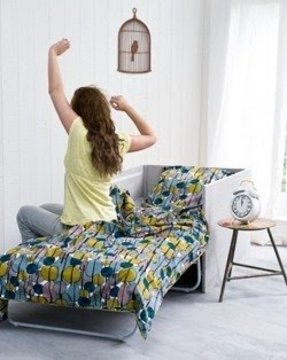 With this chair you will be able to accommodate your guests, even if you don't have spare rooms. The chair can be easily unfolded, transforming itself into a cozy bed that rests on metal legs. While folded, the chair can also be a lovely decoration for modern decor.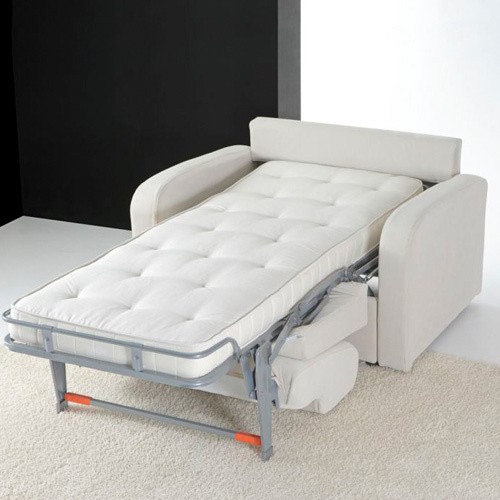 Sleeper Chair United States furniture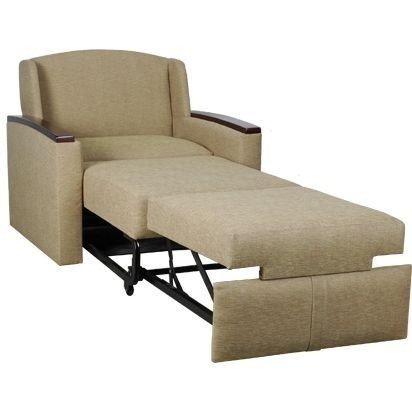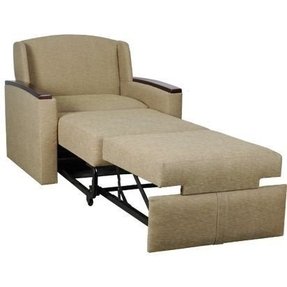 ... & Medical Legacy Jamestown - Jamestown Lounge Chair Pull-Out Sleeper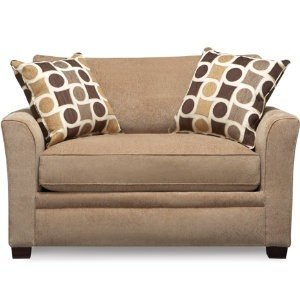 Phelps Chair Bed $499 (Pull out sleeper) Nice compact size. Serves as a chair AND a bed.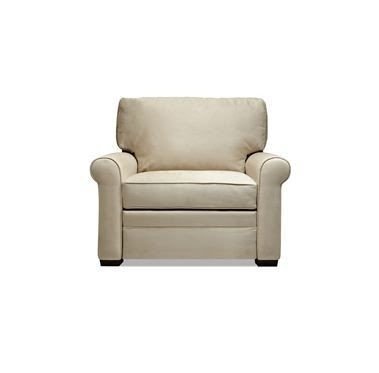 Comfortable and innovative armchair with a pull out construction that allows to change it into a bed for one person. Soft, cushioned space provides good comfort of sitting and sleeping. Universal finish is nice and attractive.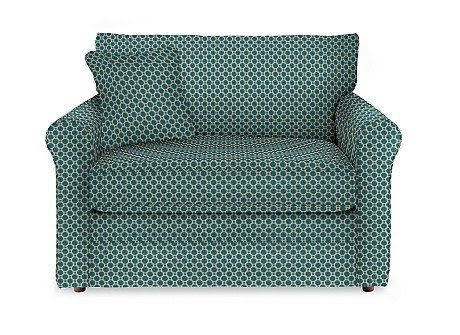 Leah - Official La-Z-Boy Website Twin Pull out sleeper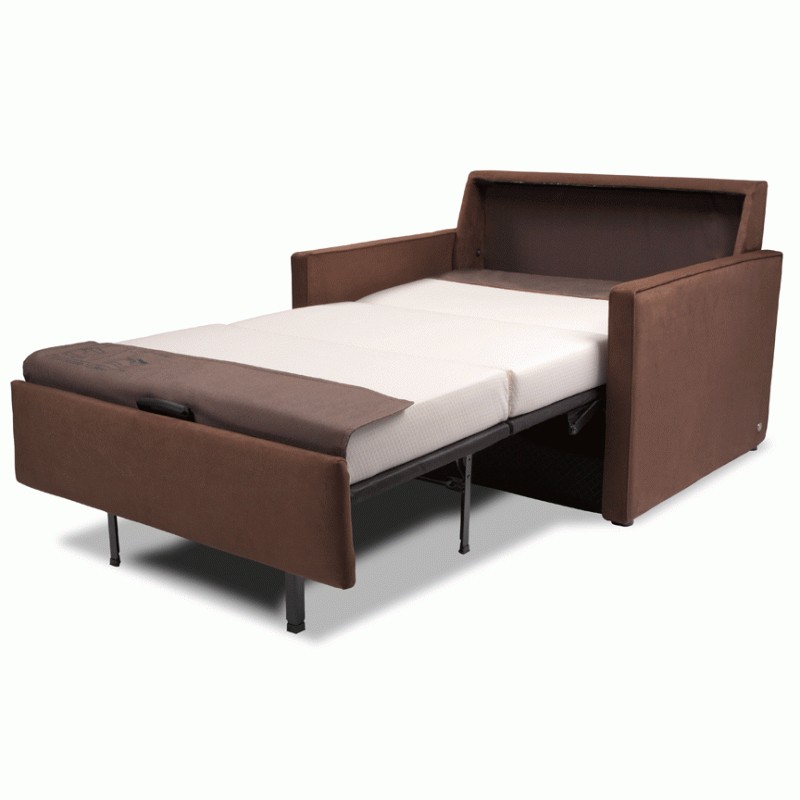 The Natasha Comfort Sleeper By American Leather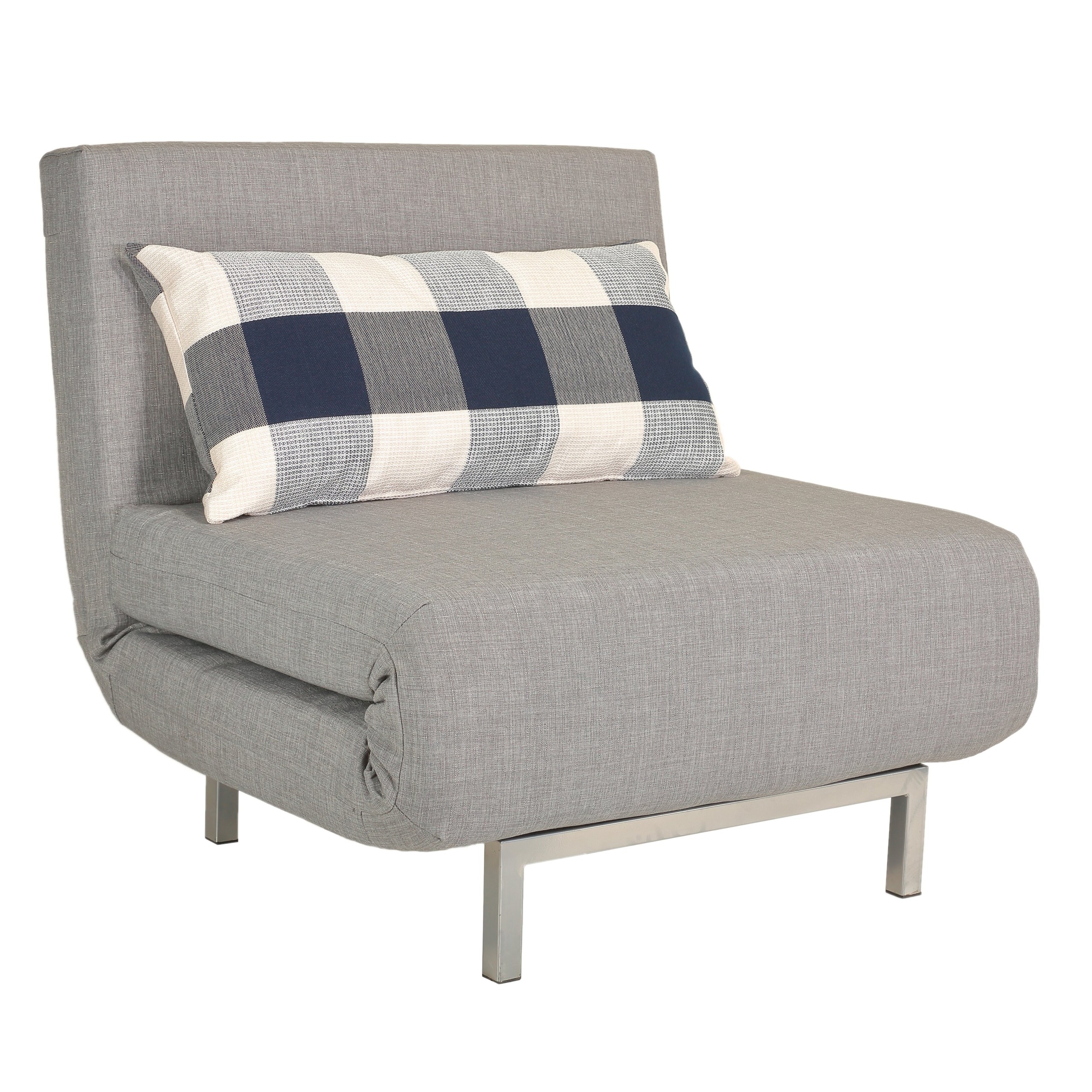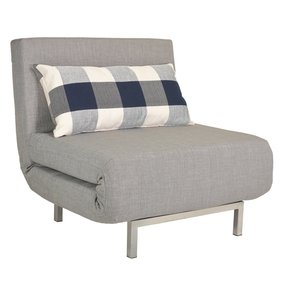 It is a very original, attractive and multi-functional chair that is able to convert into a very comfortable and relaxing bed. The overall size of folded chair is 34"w x 36"d x 31"h. It has got a firm sleeping and sitting surface.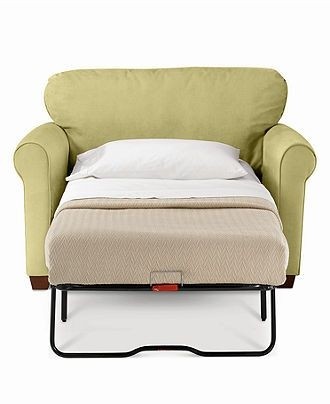 Pull out sleeper chair for unexpected visits, or some after-work nap. Yellow colour soothes the nerves, allowing for great rest. The beautiful upholstery is soft and safe for your skin. Rolled arms are plenty comfortable.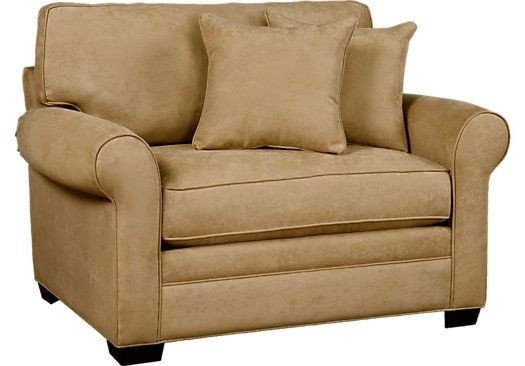 A very comfortable pull out chair that also plays the role of a bed. This element of furniture features a durable frame with soft cushions for sitting and sleeping. Sitting area of this chair also includes cushioned backrest and arms.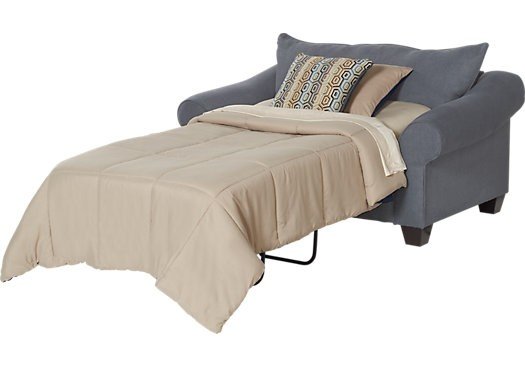 If you having problems with accommodating your guests overnight, then try this cozy sleeper chair. It is upholstered in a nice-to-touch material, has rolled arms for extra comfort, and can be easily unfolded into a comfy bed that rests on tubular, steel legs.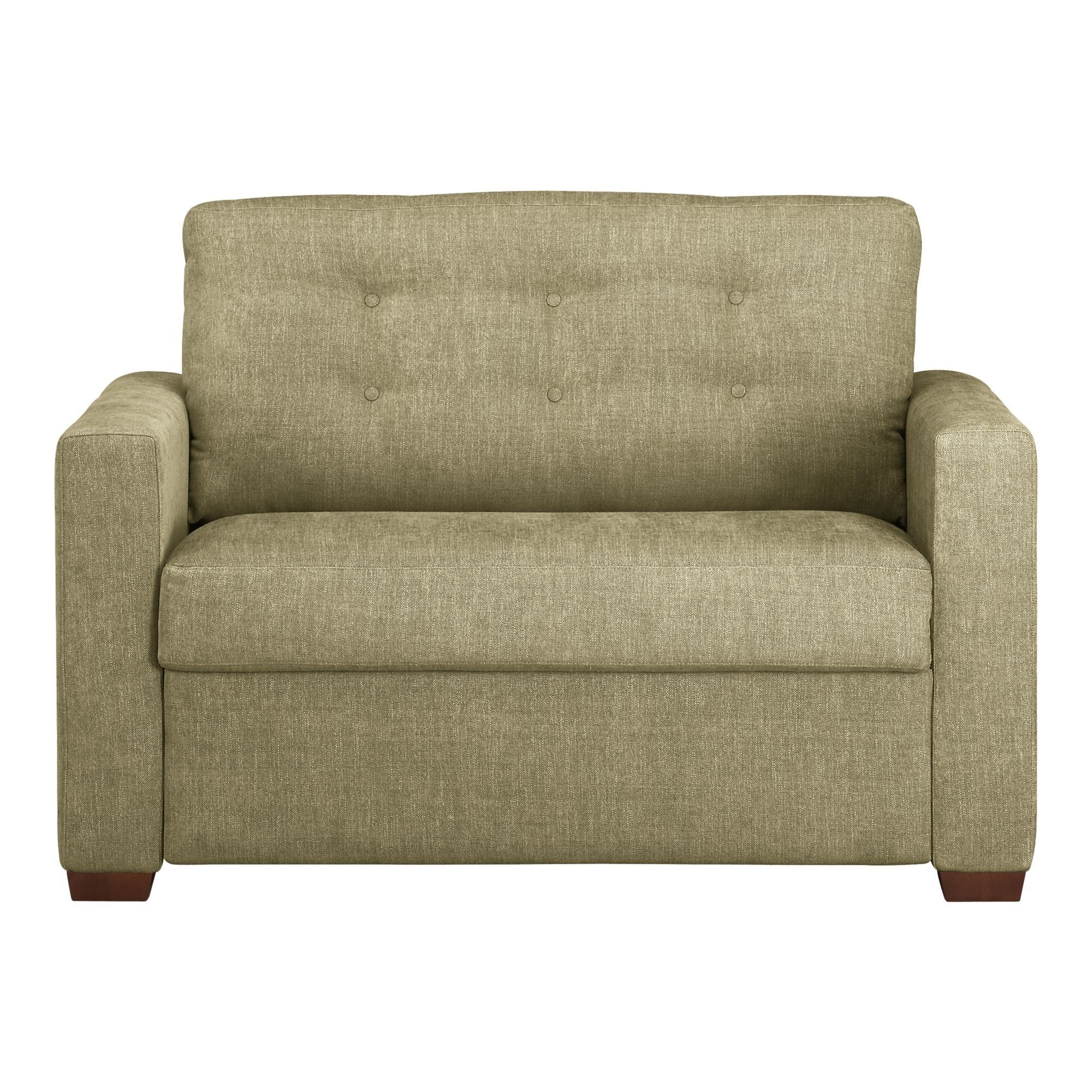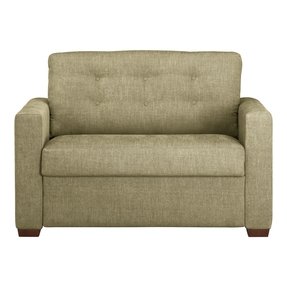 Pull out sleeper chair charms with color that has a beneficial effect on the psyche - allows you to rediscover the relationship between man and nature. This sofa has a slightly quilted backrest with visible buttons and offers a very bright shade of lime green.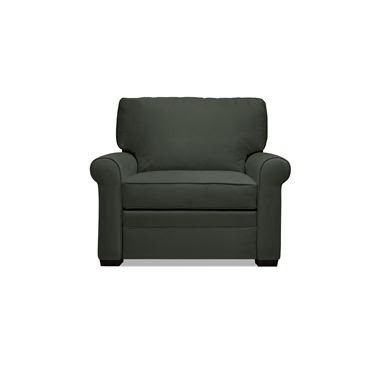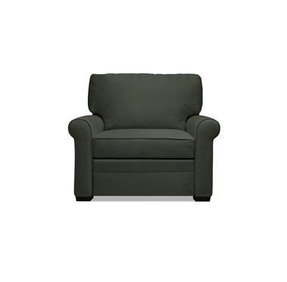 Practical traditional armchair easily convertible into a bed. It has a wooden frame with low square black feet. It has rolled out arms, a quite thick wide seat and a rather low though wide backrest. Upholstery is of durable grey fabric.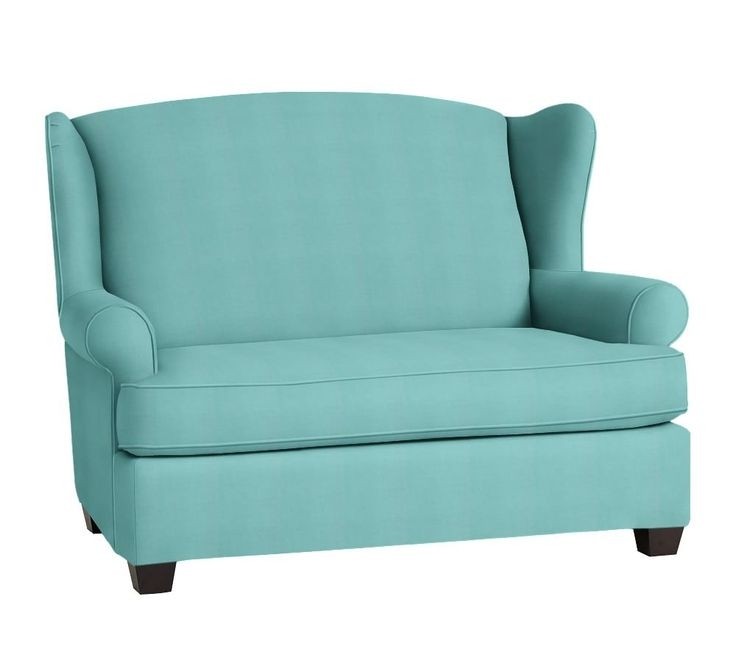 Very wide loveseat transforming into sleeper. Perfect for nursery room or guests room. With wingback style, extra-supportive headrest and teal blue upholstery, it proves visually pleasing and highly functional, two in one.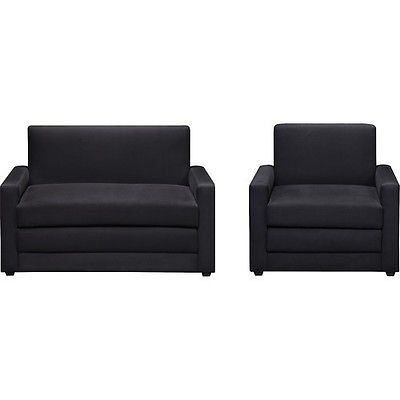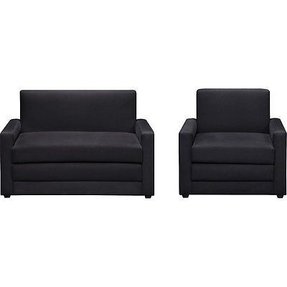 1 x love seat and 1 x chair. Sleepers. Pulls out to bed. $348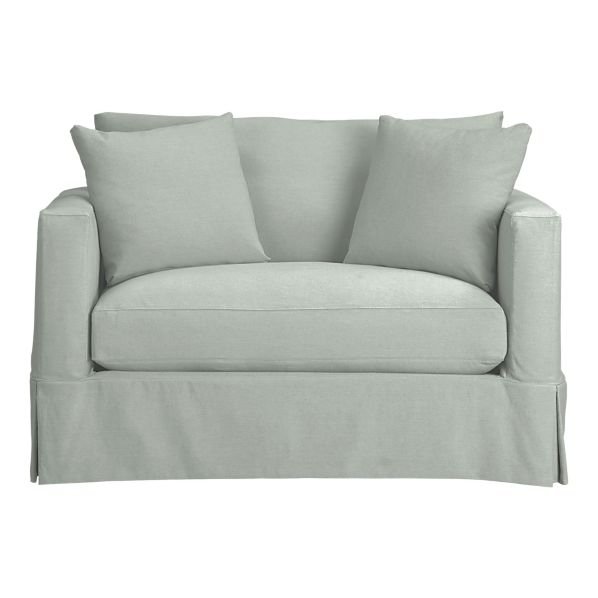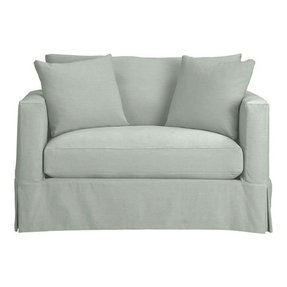 A comfortable and multi-functional armchair that is able to convert into a twin bed. Its soft sitting and sleeping space provides relaxation and ergonomy. Neutral white color of this element matches any interior design.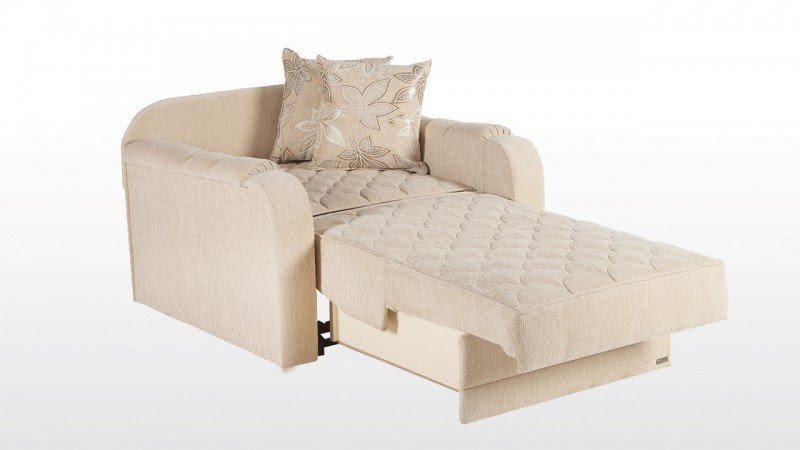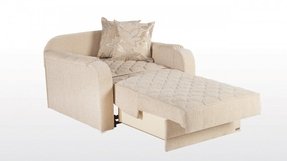 LIVING ROOM :: ARMCHAIRS :: Verona - Convertible Chair with Storage and Pull-Out Sleeper Feature - Beige - Istikbal Furniture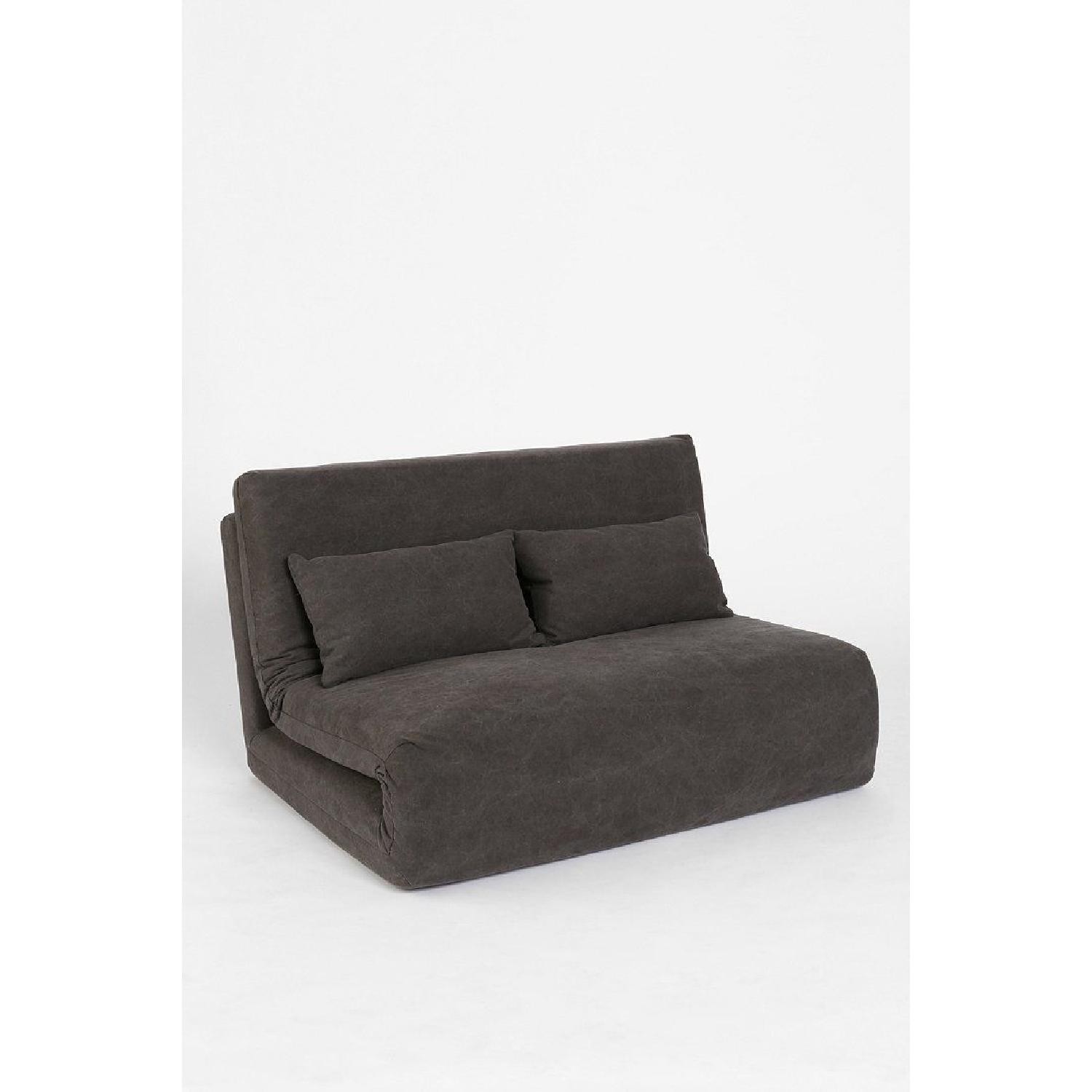 This simple piece of furniture is a combination of a comfortable sofa and bed. Folded whole resembles a folded mattress, which makes it intriguing and looks exceptionally impressive. Beautiful upholstery captivates, and the cozy pillows are a great complement.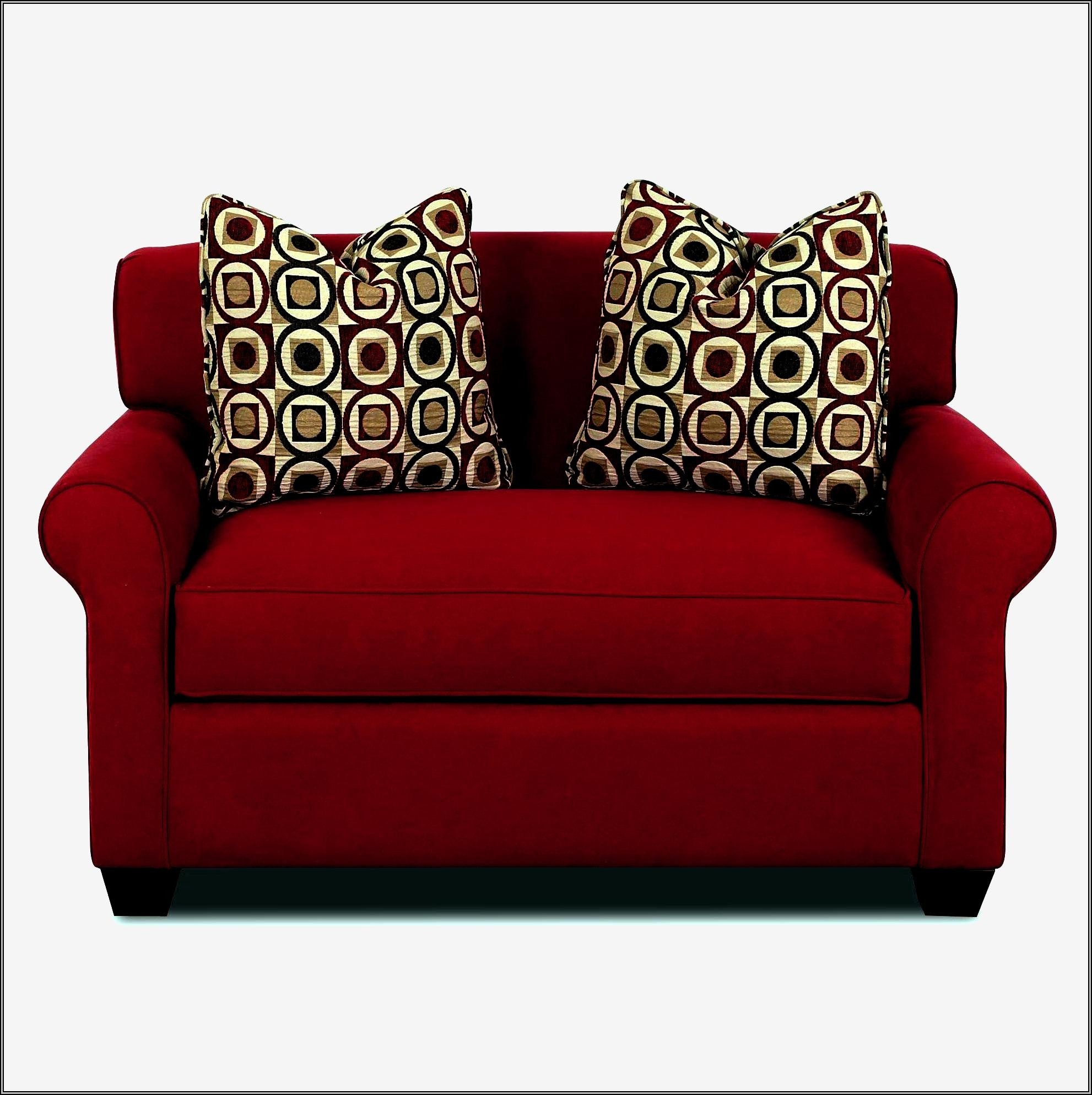 Elegant sofa which looks like spacious armchair or miniature coach. It is covered of soft, red plush. Sofa is decorated of patterned, artistic cushions. It look so stylish, and of course it is very comfortable.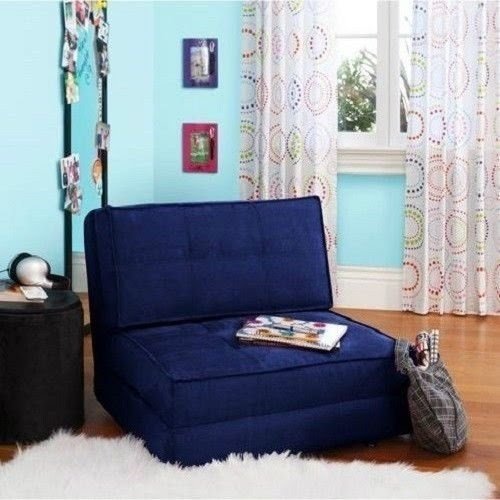 Navy Blue Flip Out Folding Sleeper Chair Pull Down Sofa Bed Seat Living Room Furniture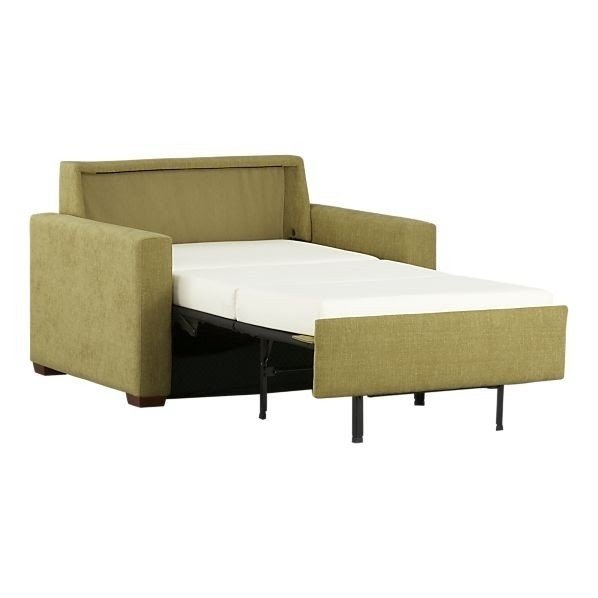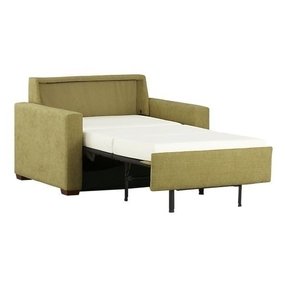 Love this Crate & Barrel twin sleeper chair because the mattress is solid foam. Spring pull outs are always so uncomfortable! Too bad this is $2300...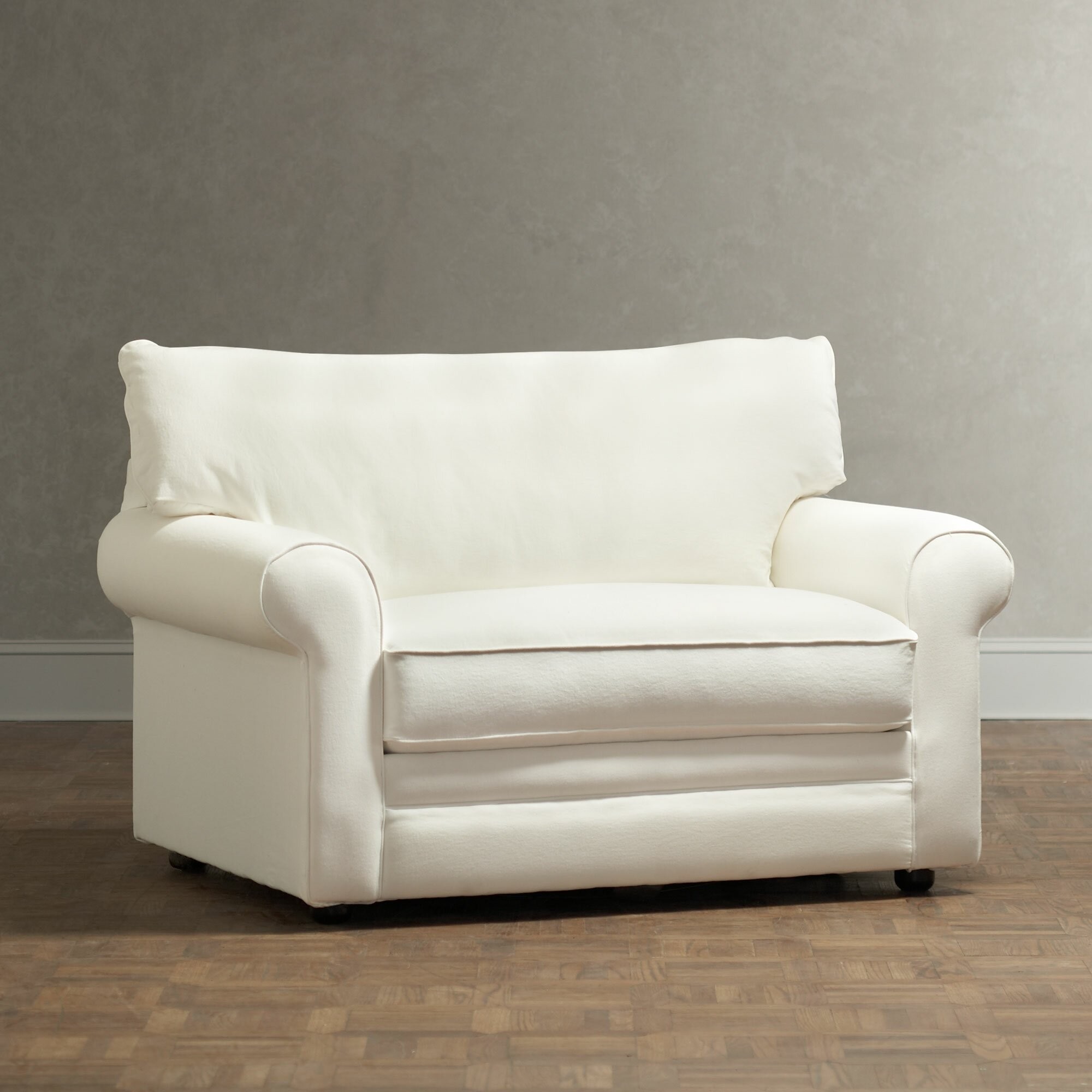 A modern approach to a pull-out sleeper chair with a wide design meant for two people to sit on it at once. The sleeper chair is made out of faux leather material in a white color, which gives it an elegant element.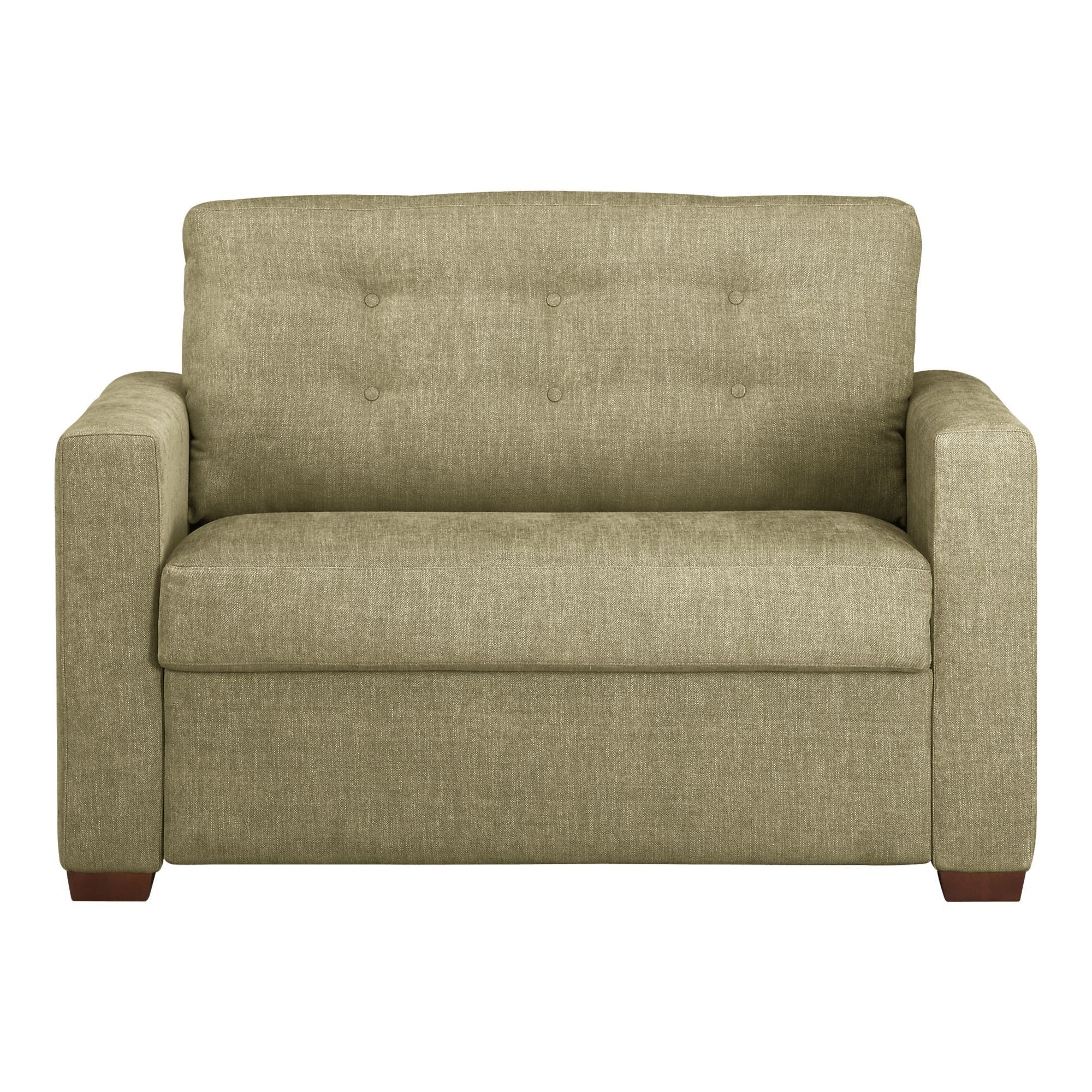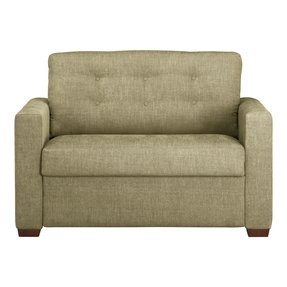 love this little sofa, it makes a twin bed.... would be nice in our room :) in case the girls ever had to sleep up in our room :)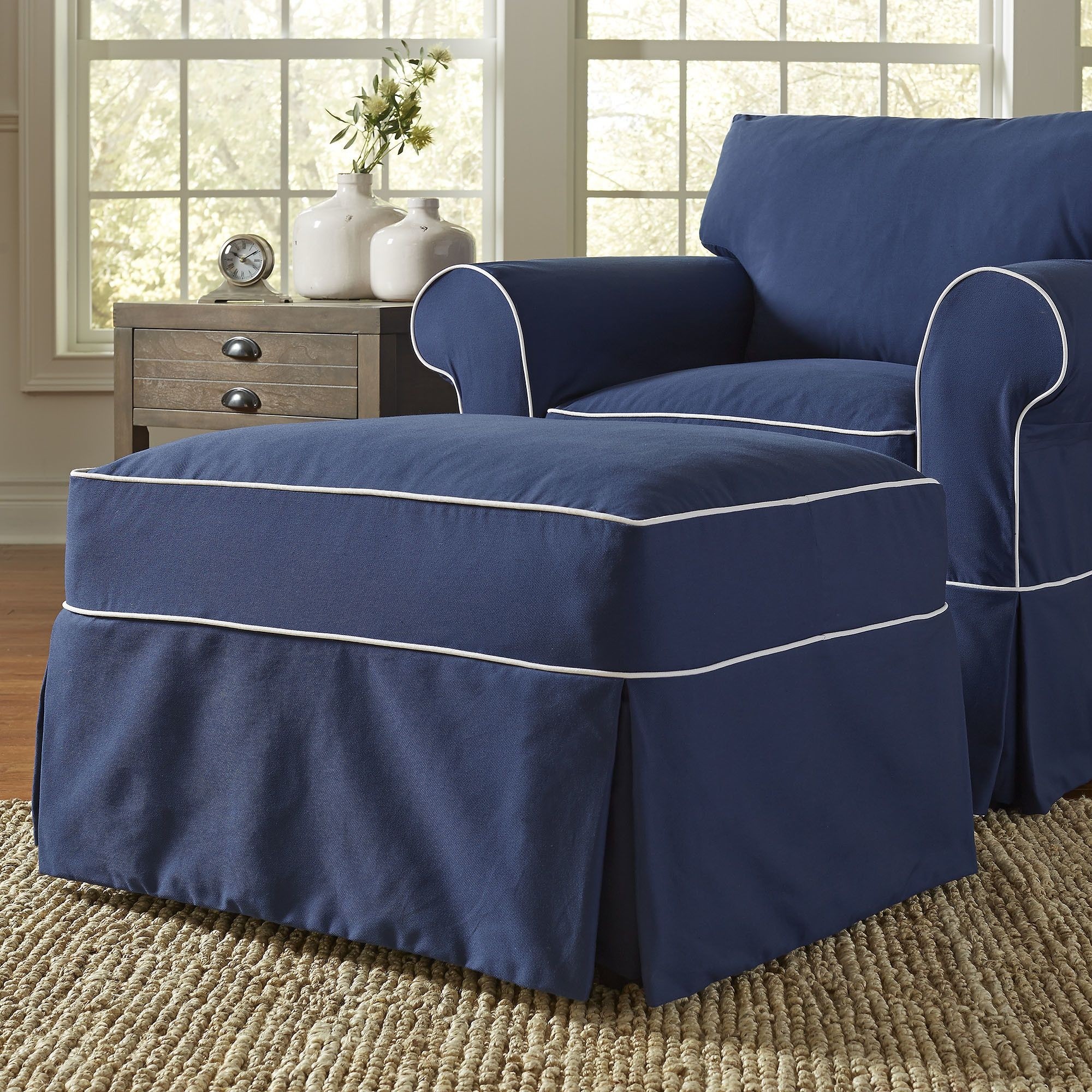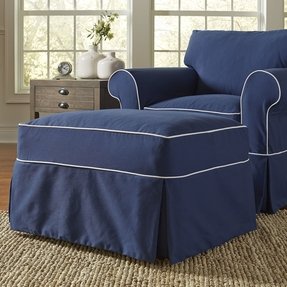 Jameson Ottoman with Contrast Welt | With smart tailoring and clean good looks, the Jameson queen-sized sleeper sofa features an Enso memory-foam mattress supported by a pull-out frame. Features classic rolled arms, casual skirted styling, and knife-edge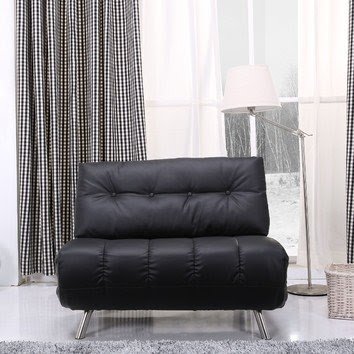 Gold Sparrow Tampa Sleeper Chair -- pulls out into bed!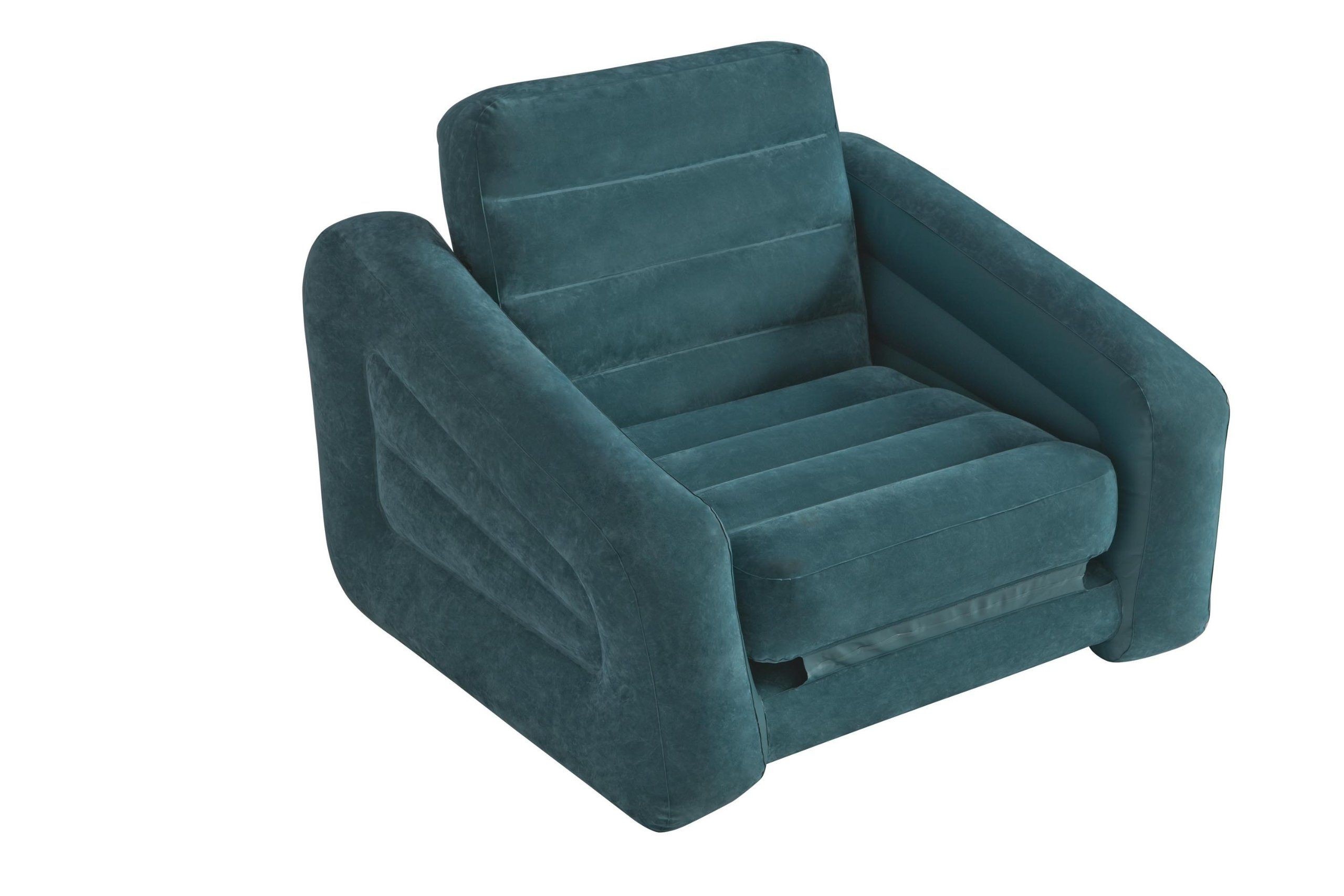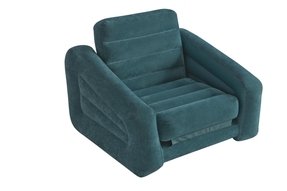 BUY NOW A perfect chair that transofrms into a single bed! Not only is it comfortable, it s conveniently versatile. Ideal for college dorms, guest bedrooms and even on the road. BUY NOW $27.99 BUY NOW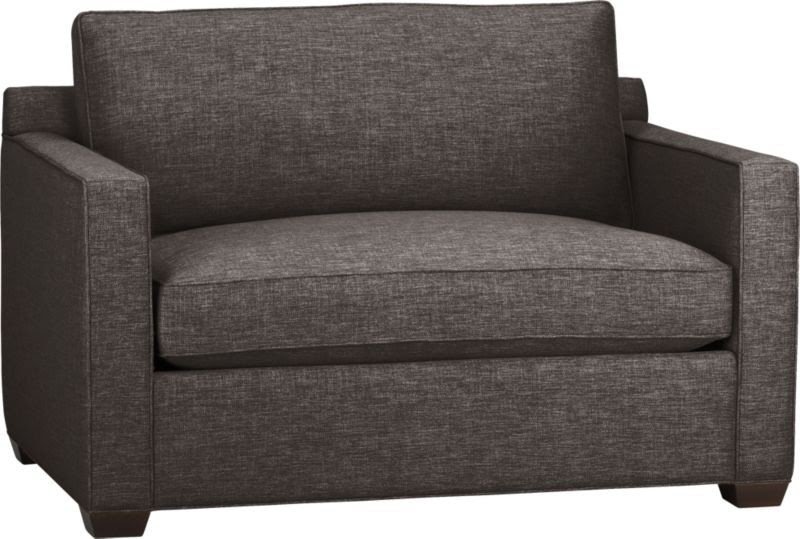 Davis Twin Sleeper from Crate and Barrel. 54"x36" long closed... 89" long when opened. On sale at $1465 plus shipping, duties, etc. Comes in many colours.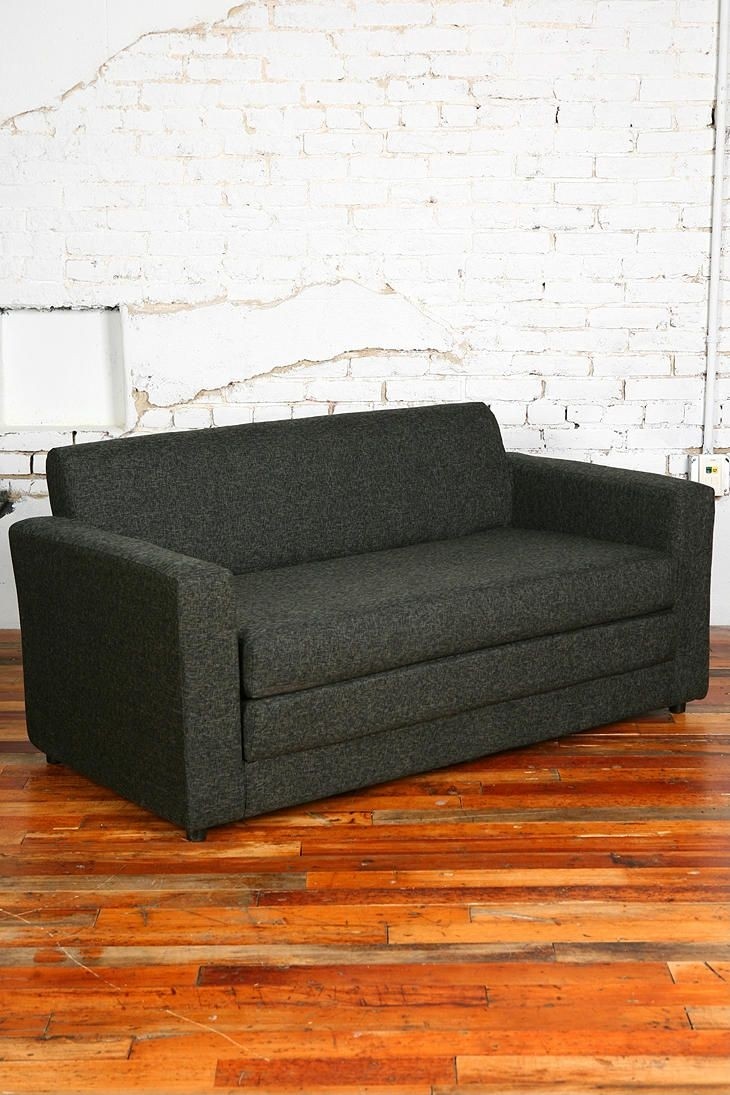 A little basic, but could be made cooler with some tufting and cool legs, perhaps. Bonus: price is right and it folds out to a bed.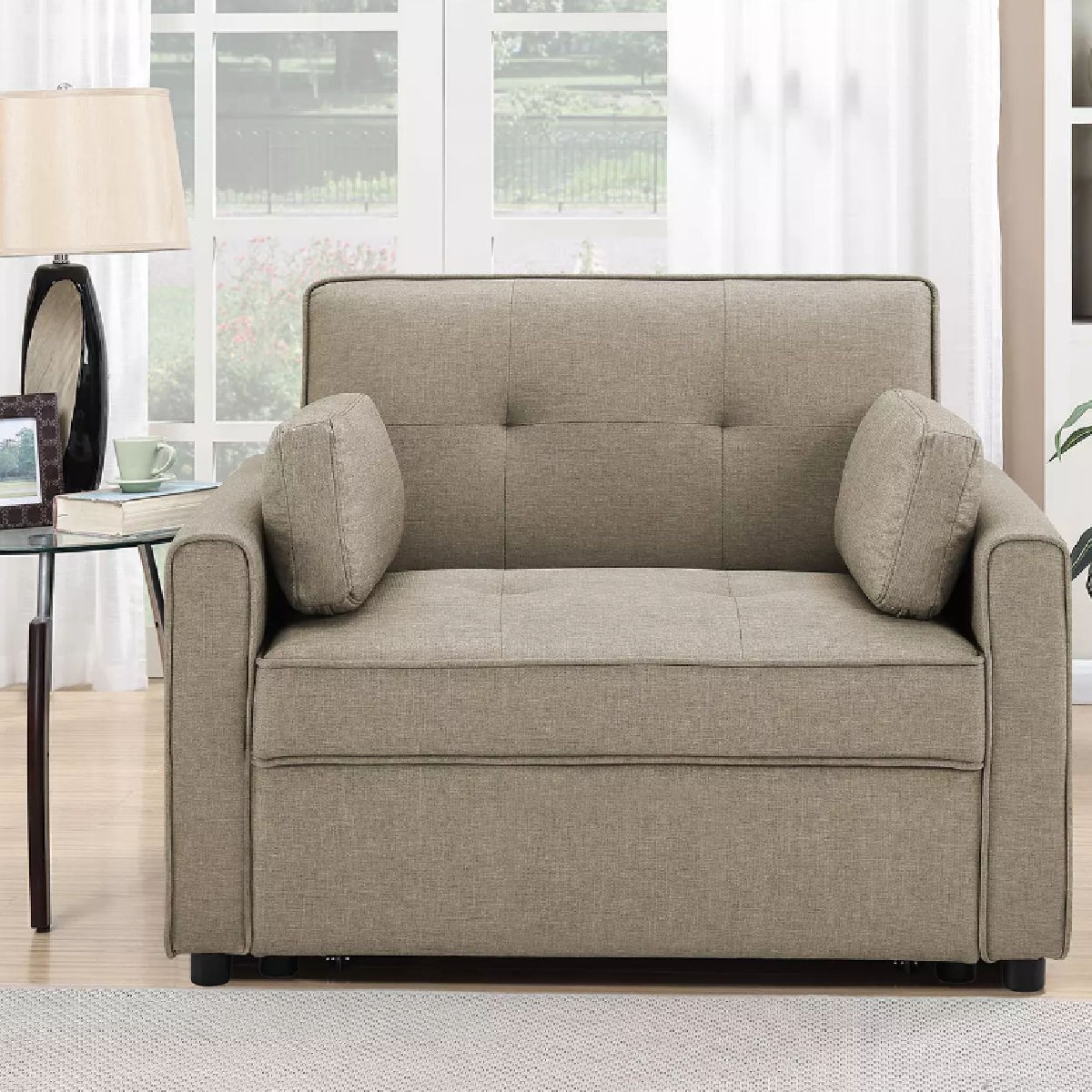 Serta Chloe Twin Pull-Out Sleeper Chair $449 (25% off ...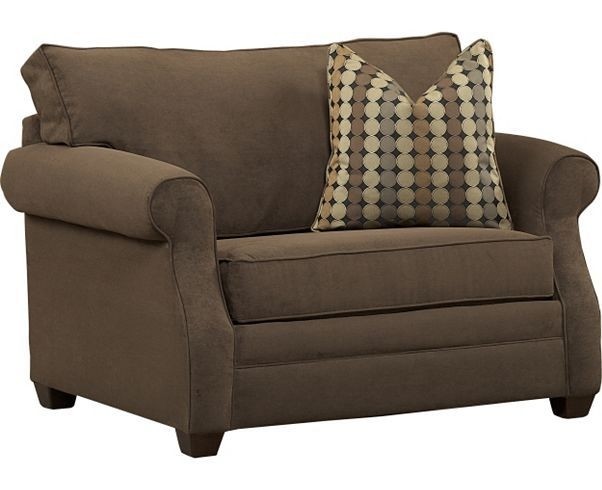 Kirk Twin Pull Out Sleeper Chair | Sleeper chair, Comfy ...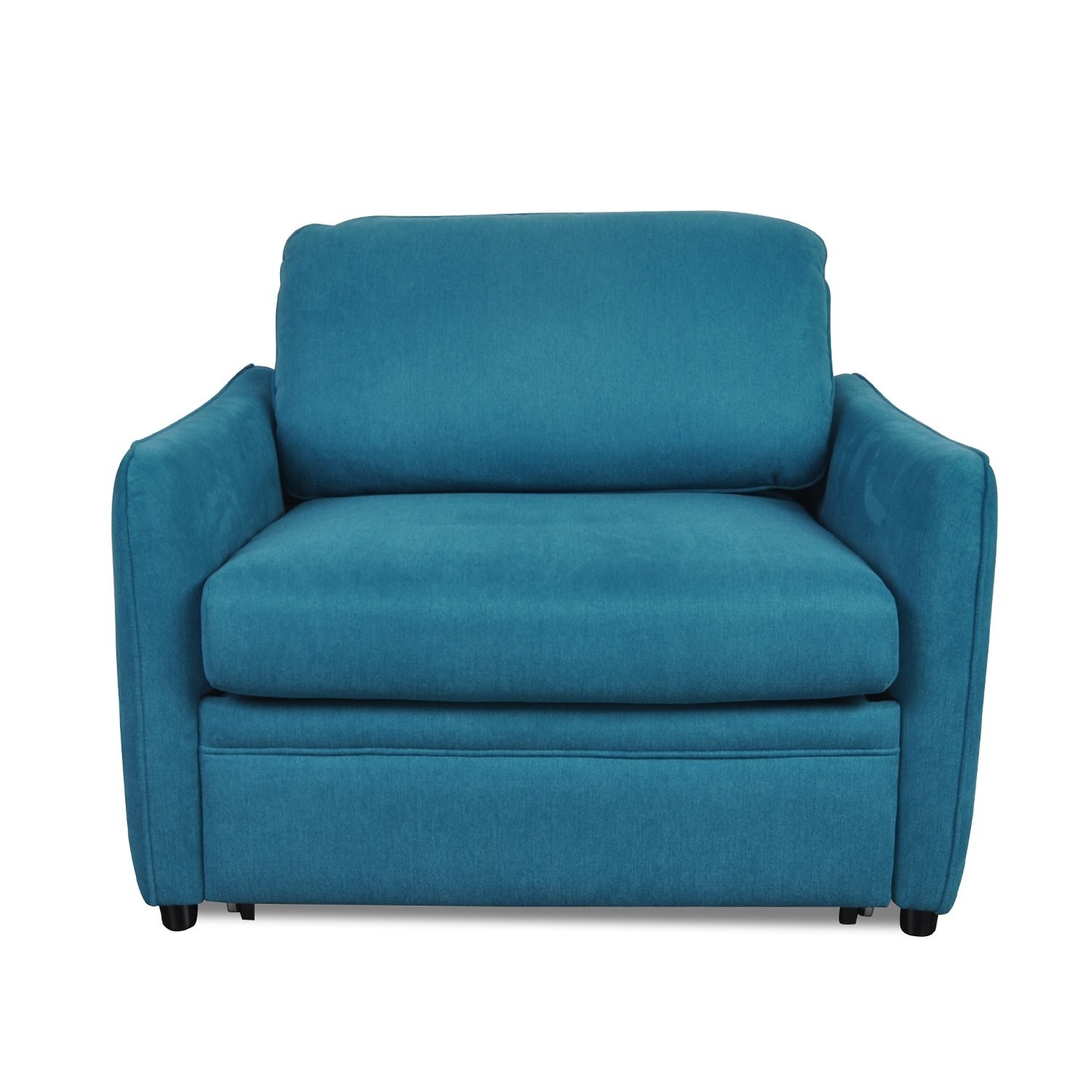 Best Sleeper Chair Reviews: Fold Out, Pull Out, and ...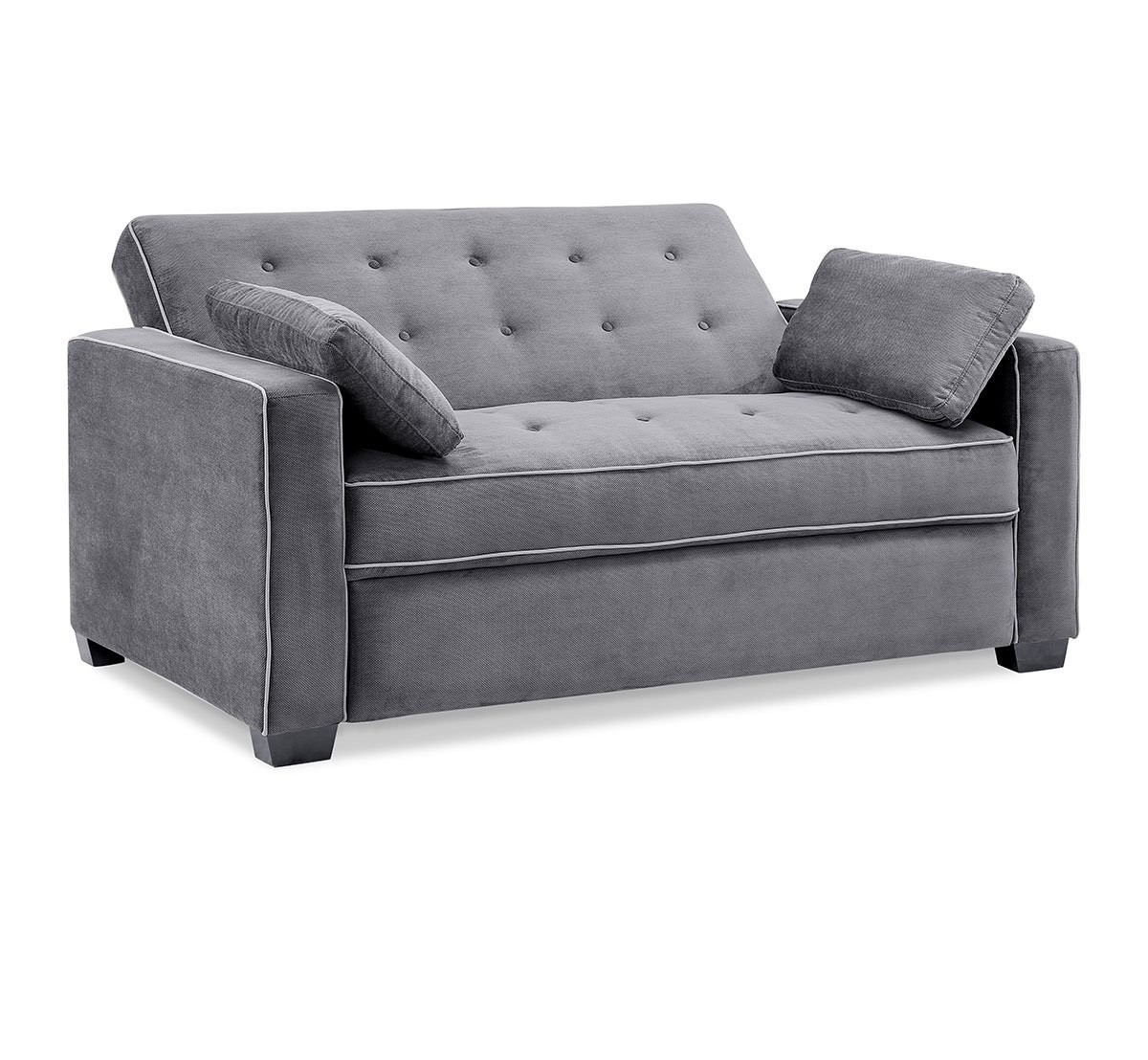 Serta Sleeper Chair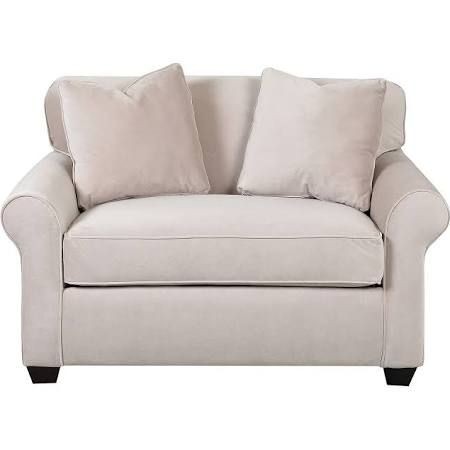 pull out armchair - Google Search | Sleeper chair, Twin ...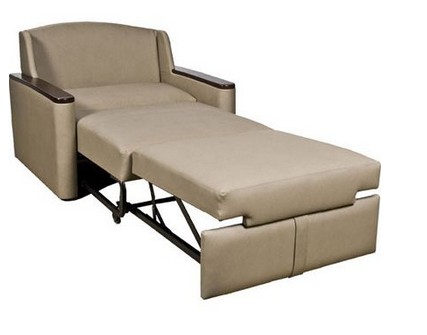 Miller Sleeper Chair (Pull-Out) | Palmetto Office Furniture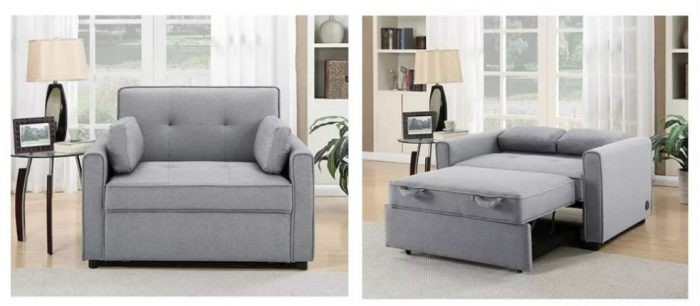 Serta Chloe Twin Pull-Out Sleeper Chair $449.00 (reg $599 ...