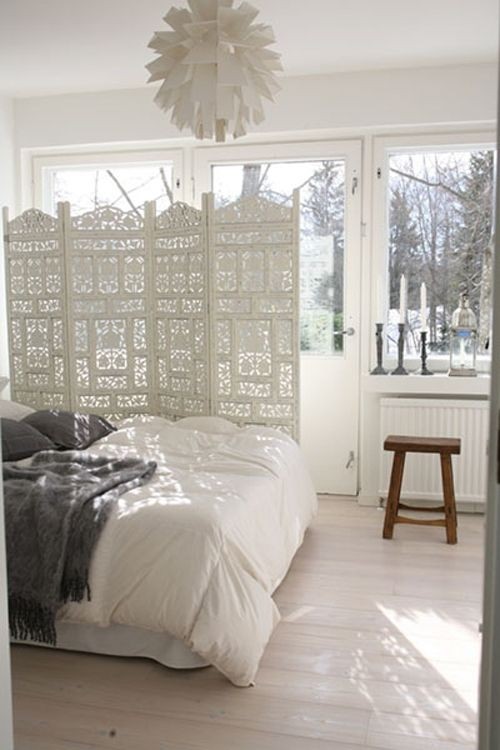 With gorgeous carvings and captivating looks, this room divider is as functional as it is decorative. Designed of white-painted metal, it comes with 4 balanced panels that can be adjusted according to your needs.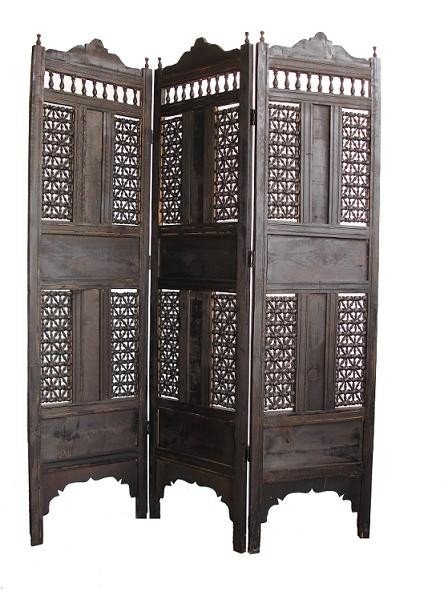 Need some privacy in a bedroom? Want to define the living space areas? Crave for some orient inspired accents indoors? This dark wooden mosharabia screen has it all. With some semi-opaque lacework inserts, it lets peek through it in a controlled way.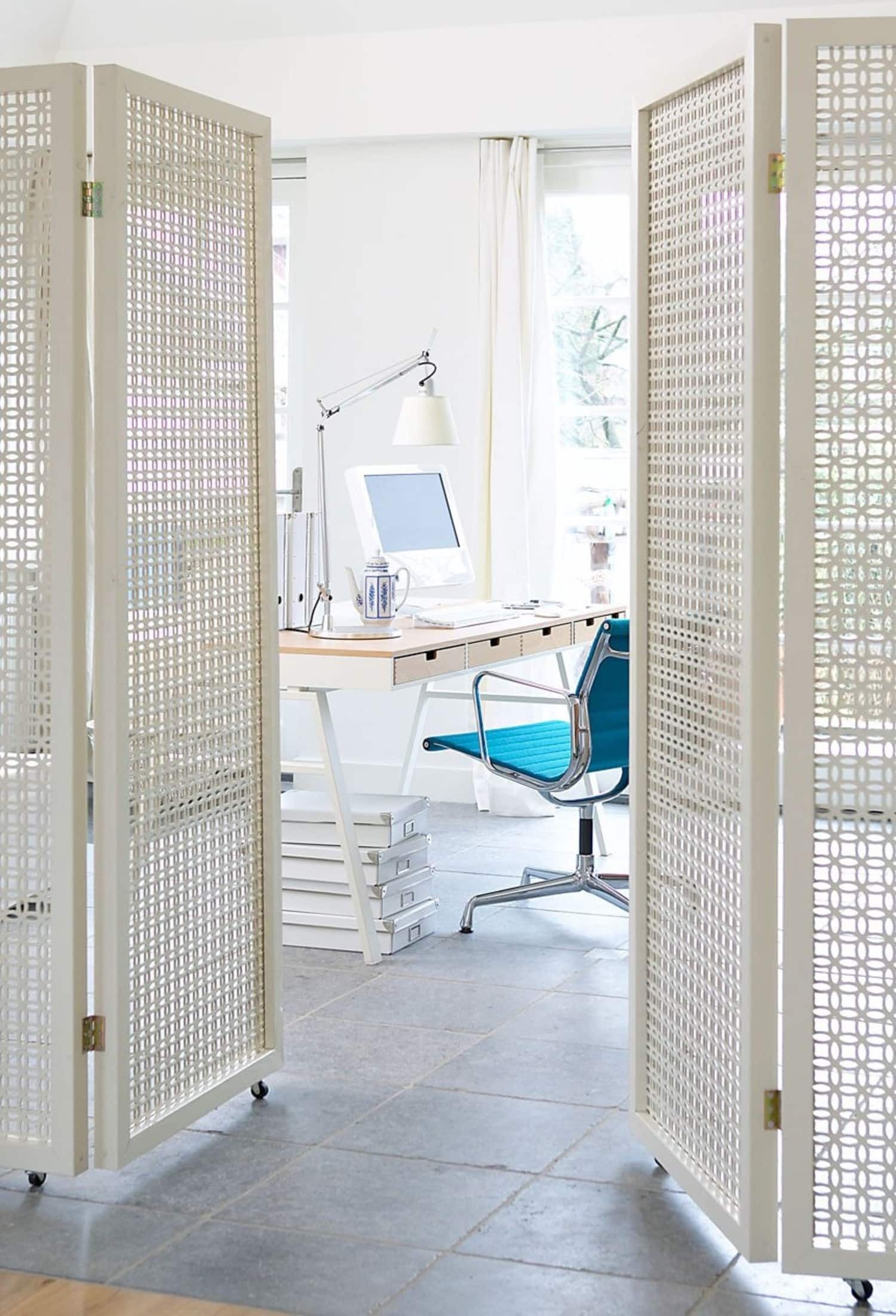 Well-designed divider with a beautifully meshed screen and caster wheels attached for easy mobility. The divider is finished in a stunning white palette and accentuated with gold-plated hardware for that impeccable stylish look.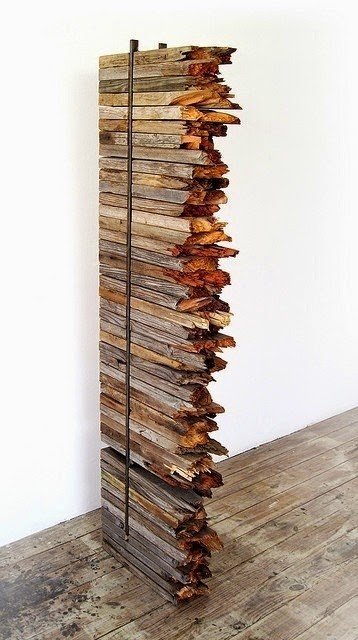 Define the space with style using an artful wood room divider that designates living space and adds sophisticated feel with natural intonations. A wide array of styles can be boostes with this divider, from casual to high end contemporary interiors.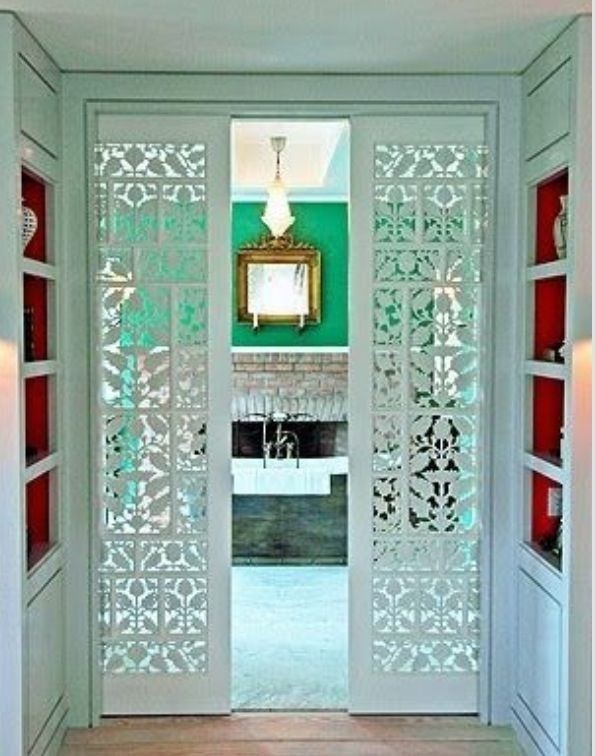 Openwork design room divider in immaculate white. Intricate lace design has a huge decorating quality to it - this room divider is almost a work of art by itself. Looks stunning juxtaposed to red accent wall...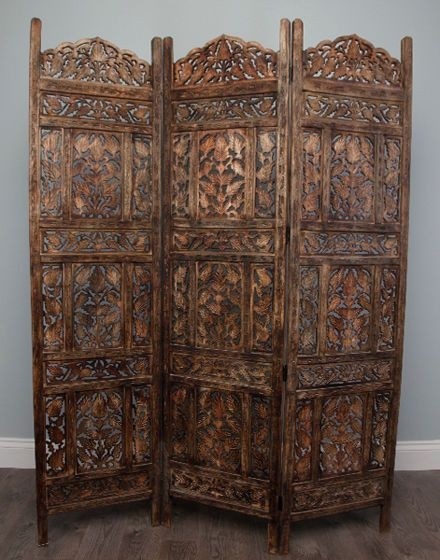 A magnificent room divider that allows you to separate your indoor space with vintage sophistication. This beauty is assembled of 3 hand-carved wood panels and splashed with a touch of Morocco design.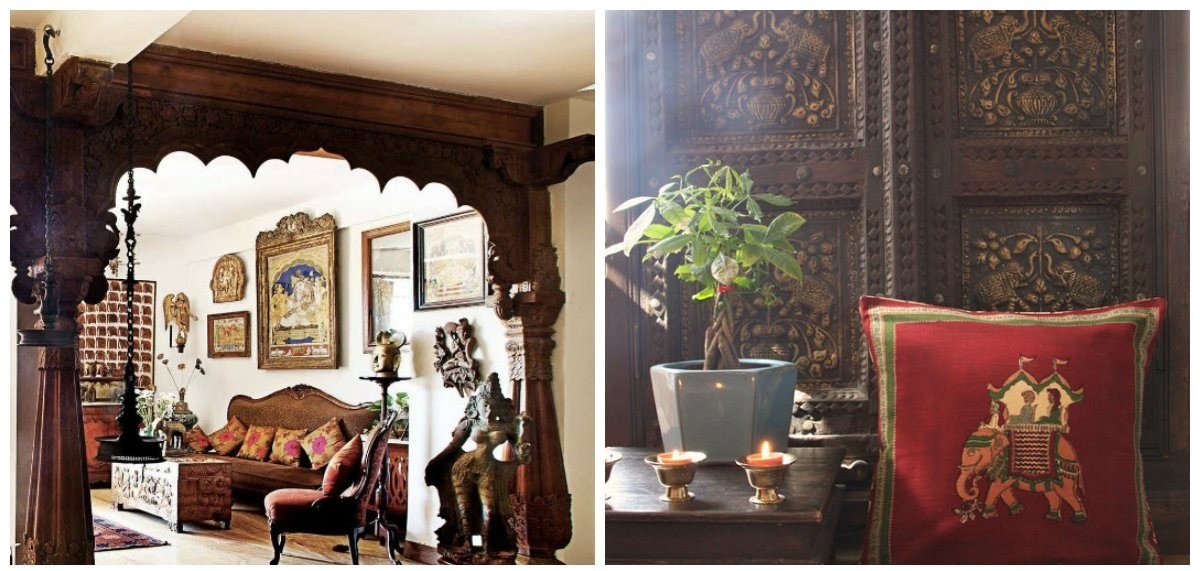 Stunning royal inspired room divider with a curved midcentury look that will blow anyone away. The dividers are finished in dark brown and feature superb art deco detailing for impeccable stylish class. They are great for large high ceiling spaces.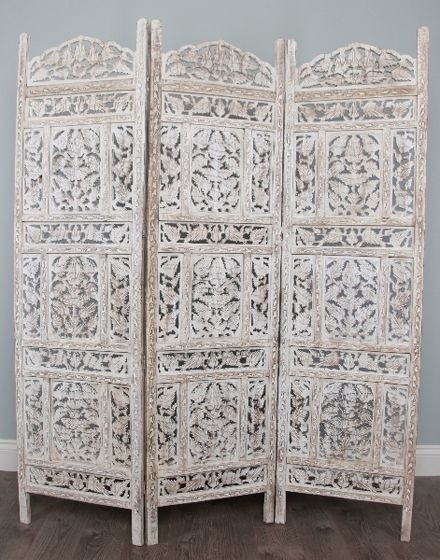 I need 2-3 of these for our dining room to block the view of our pantry. Maybe I could make my own??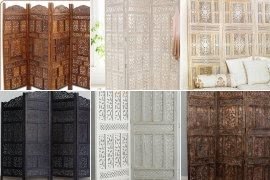 Add an oriental touch into your bedroom or living room, with this carved Indian room divider. It is made of three white panels with teak construction. For me, this product is absolutely stunning!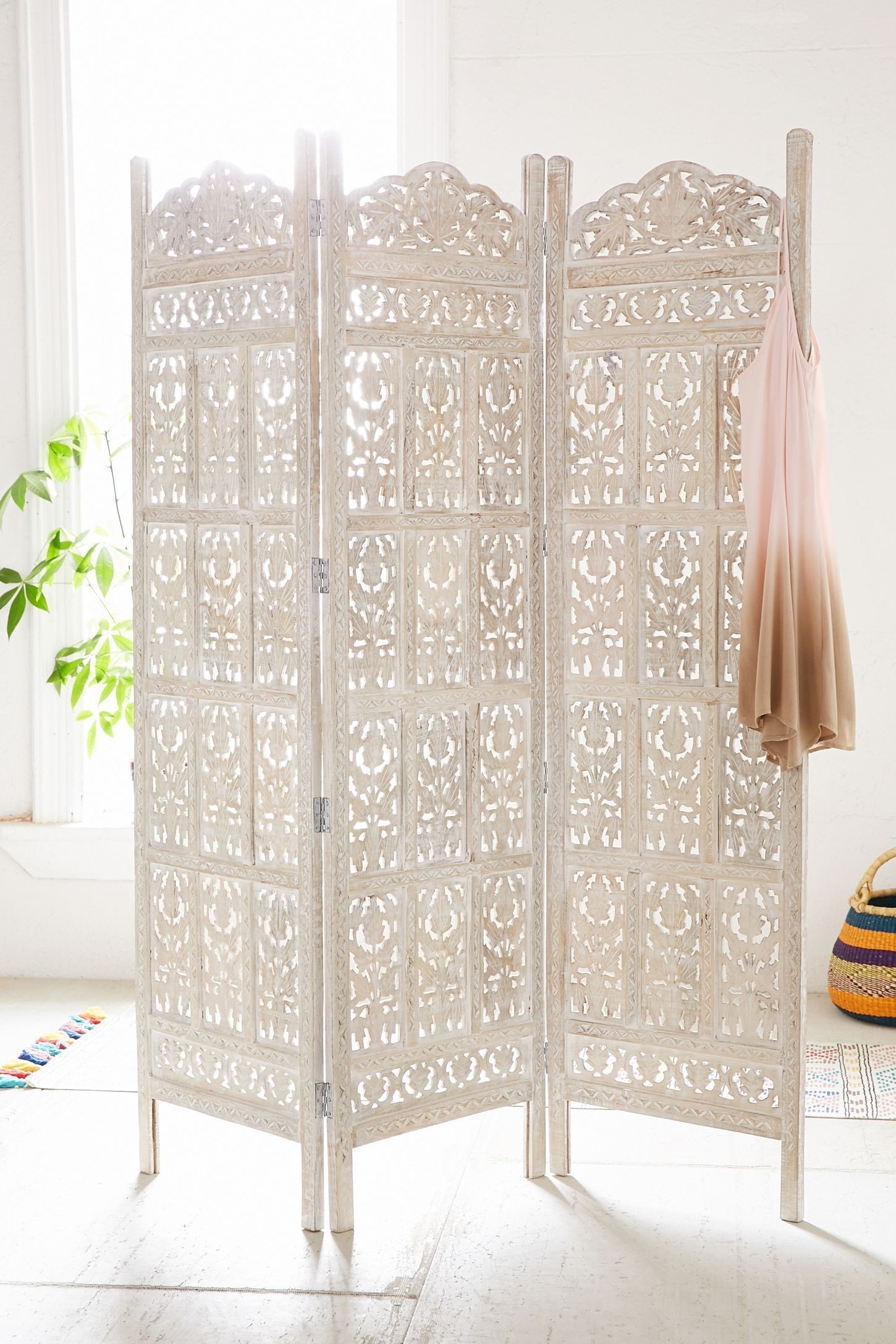 Carved design of this captivating room divider makes the living room, or bedroom decor will gain a unique atmosphere. The beautiful finish of the wooden structure is impressive and very functional.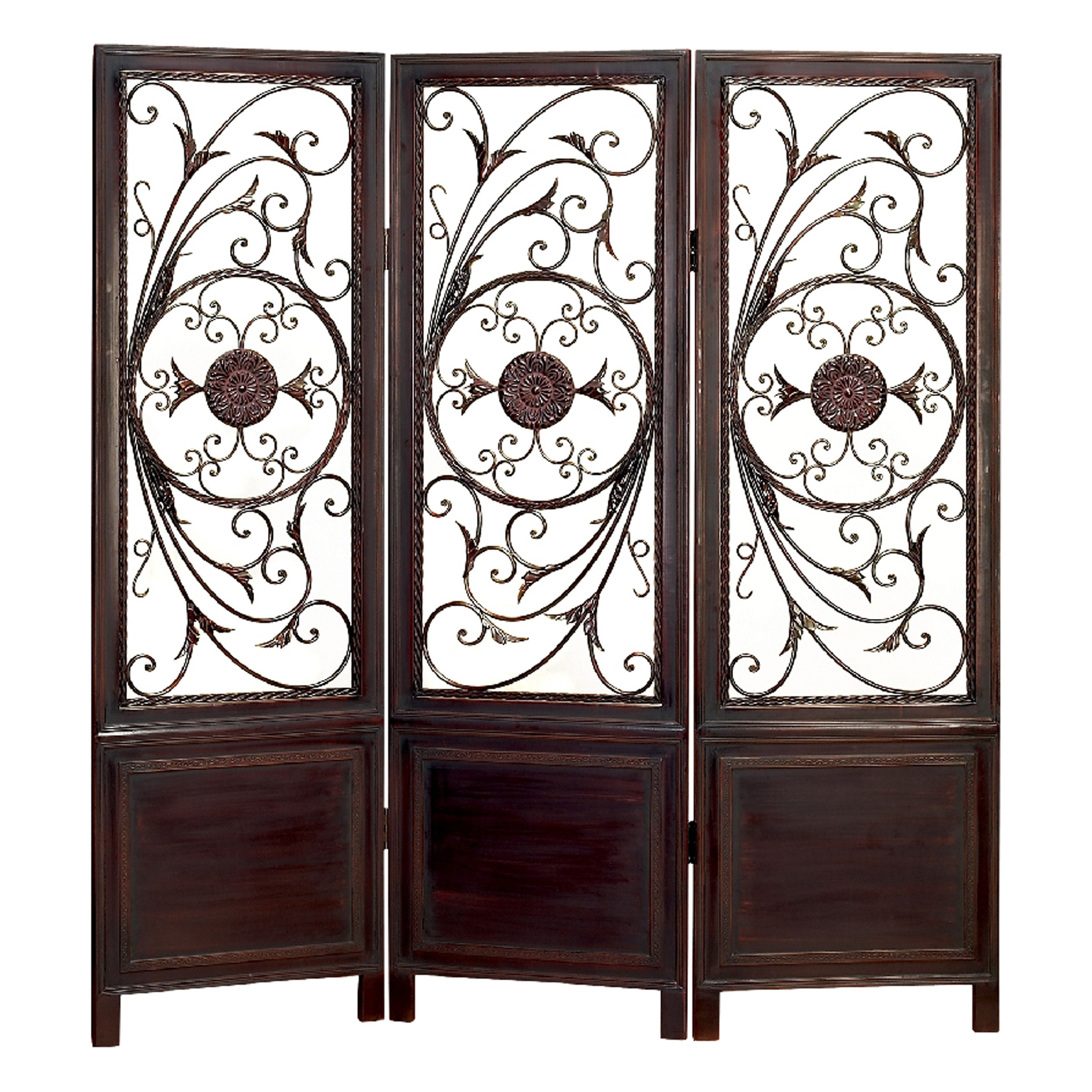 The screen is a somewhat forgotten element of the decor. Although it used to appear in the bedroom of every lady, it rarely decorates our apartments today.Change it with the dark brown carved room divider with wooden cherry parts and ornaments made of iron.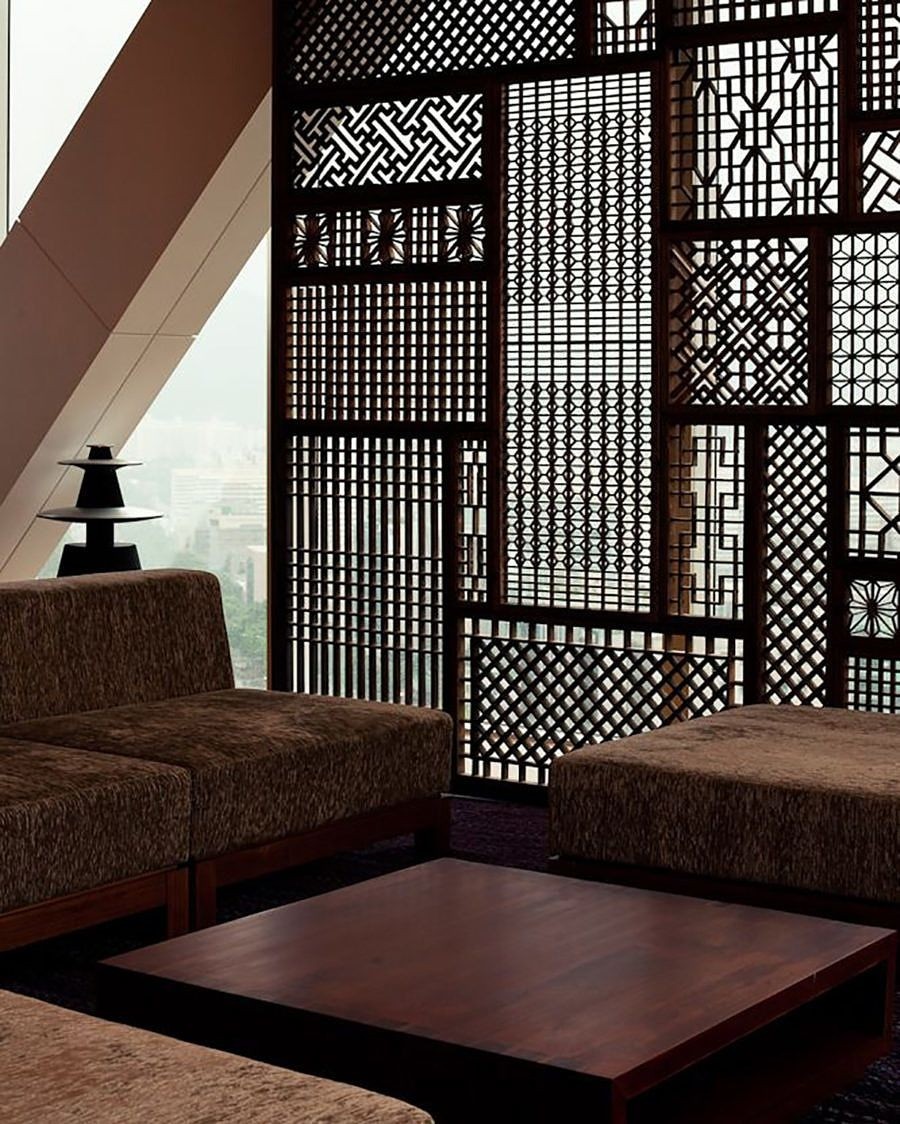 An aesthetic large contemporary room divider crafted of wood with a dark brown finish. The entirety is composed of a dozen or so size-varied openwork rectangular and square panels with thick frames and various geometric designs.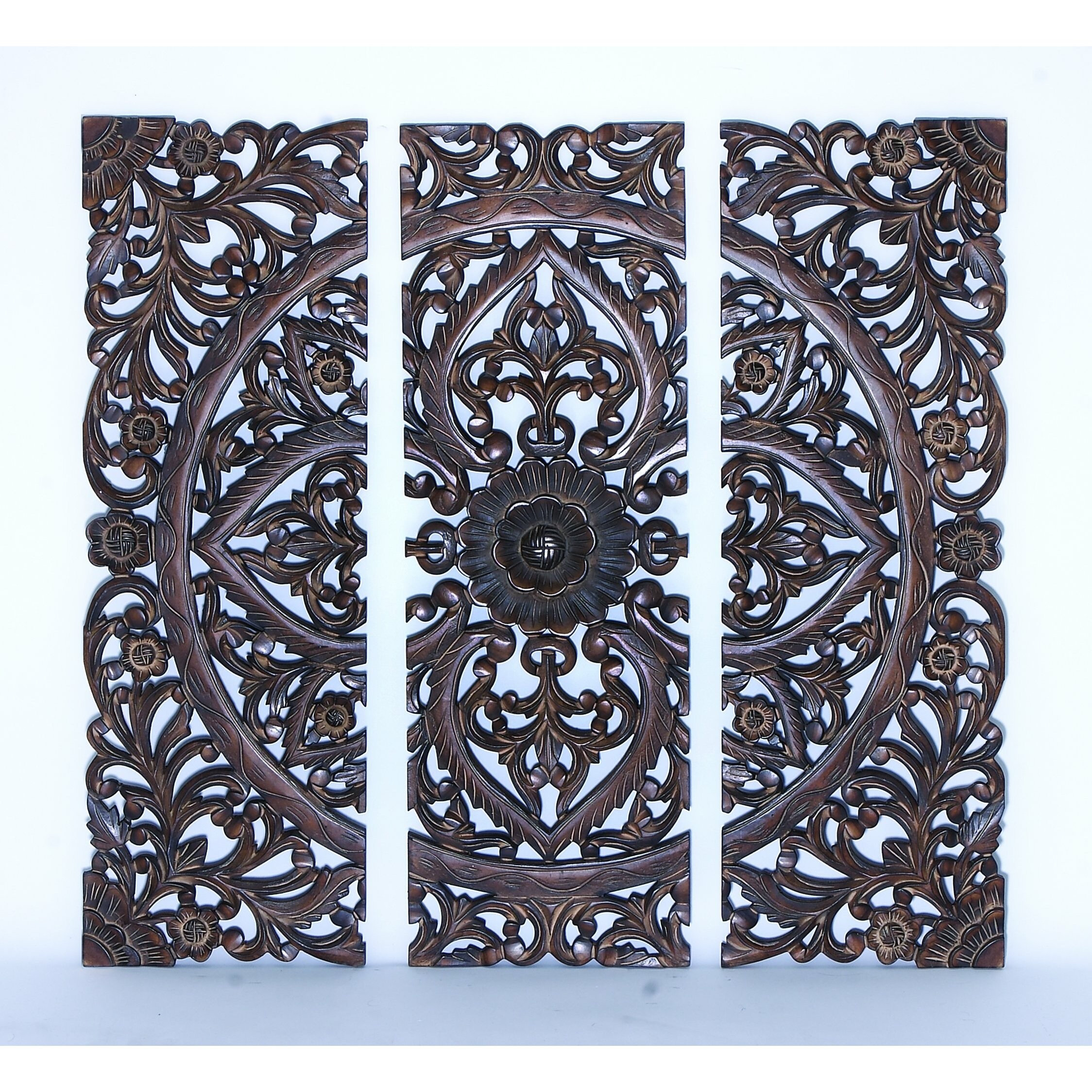 Woodland Imports Wood Wall Panel (Set of 3) | Wayfair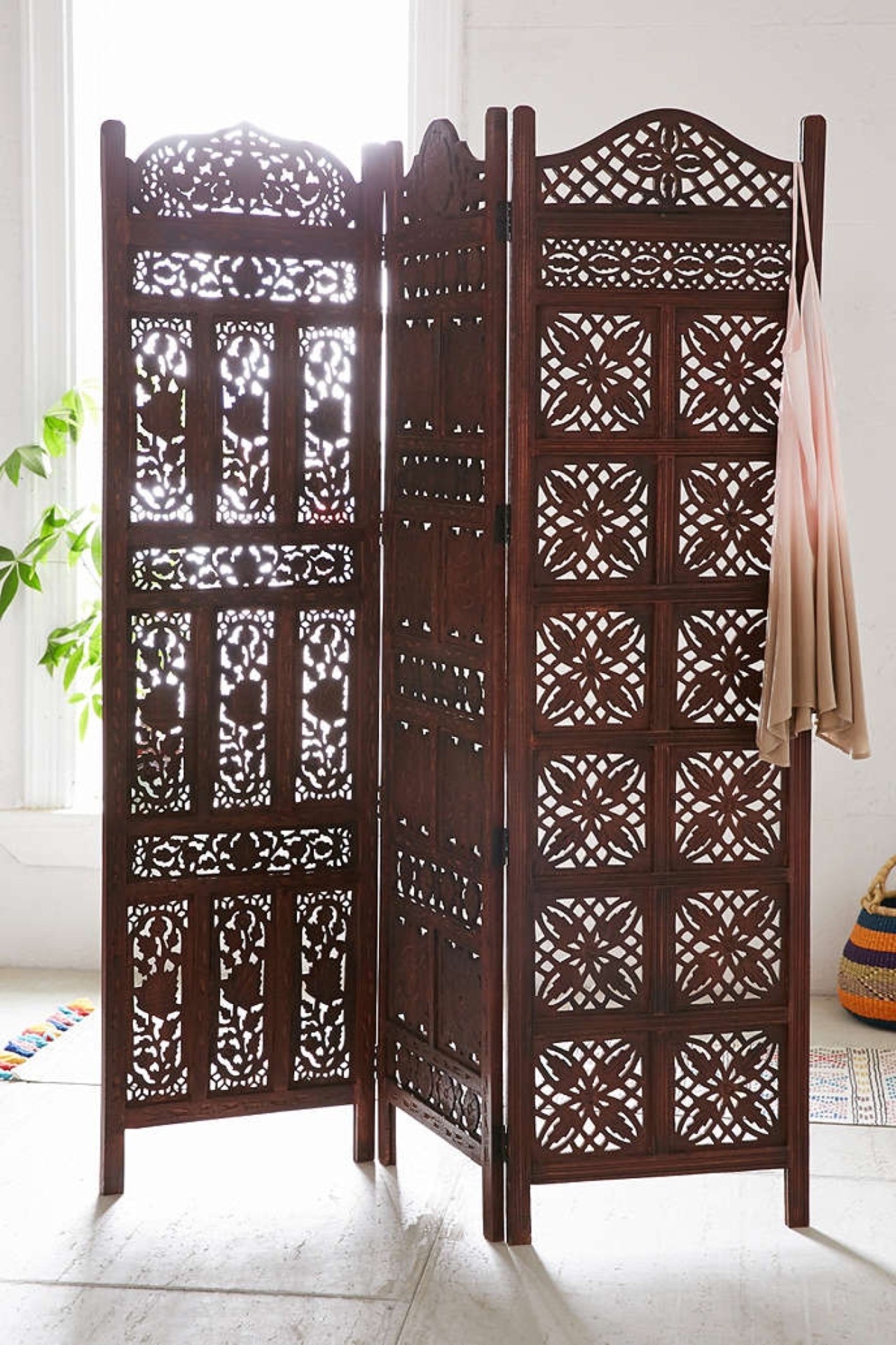 Amber Wooden Carved Screen OMG I need this in my life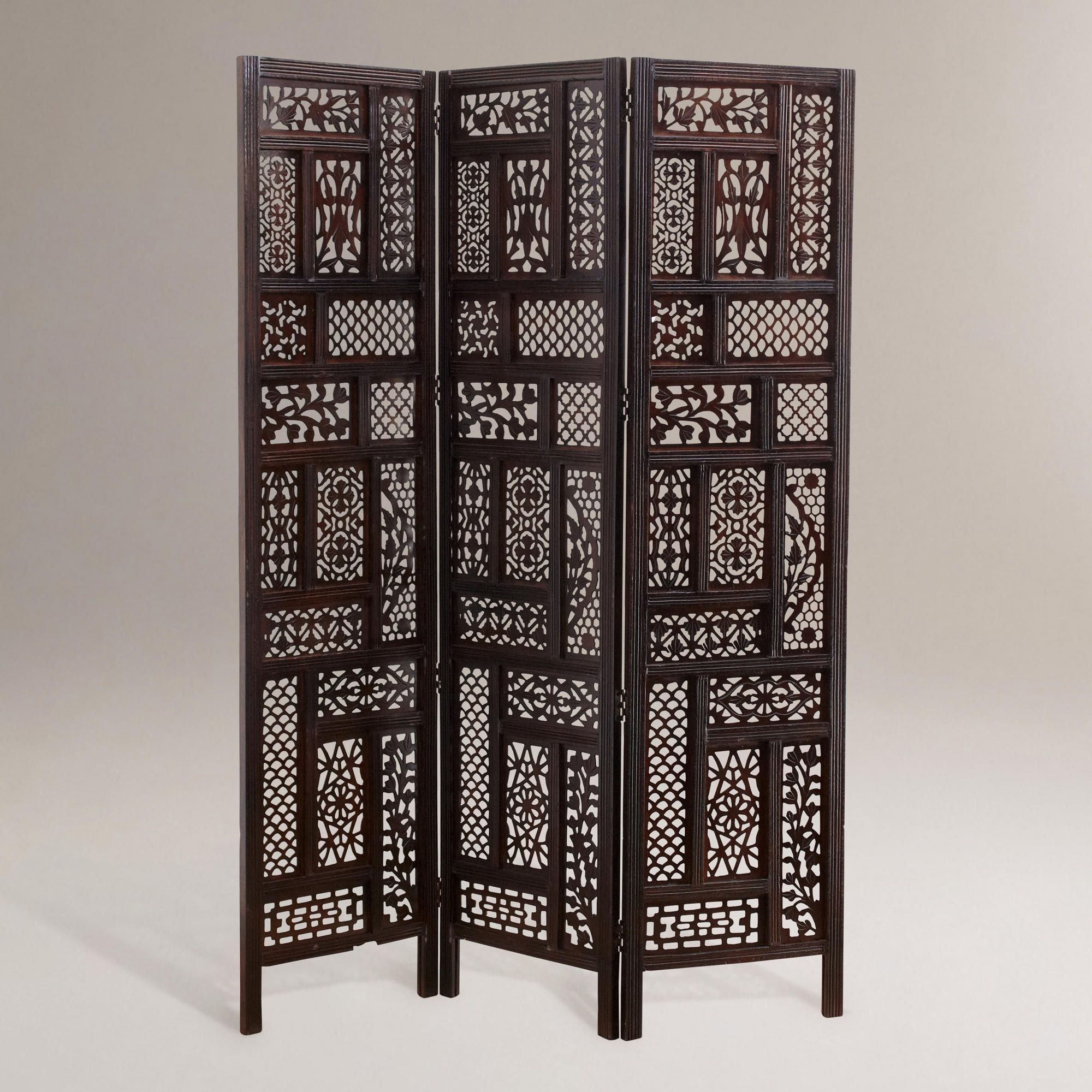 Richly decorated room divider consisting of 3 panels. It is made of MDF and finished with sophisticated ornament. Elegant accent for each place as needed. Suitable for residential and commercial premises.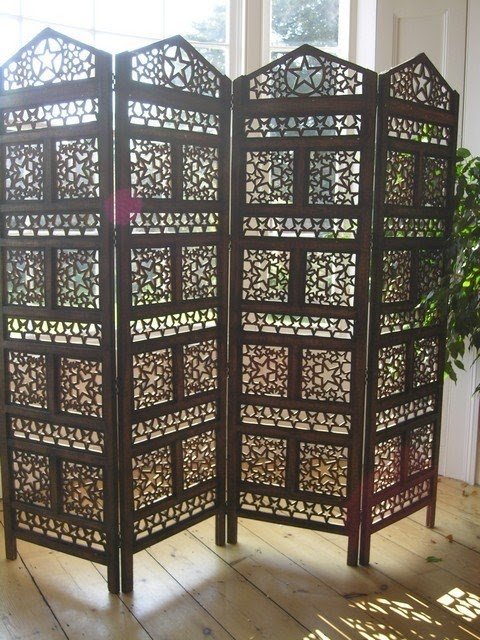 This wooden carved room divider will be a great proposition for all classic or traditional decors, providing refinement to the interior. Richly adorned, this foldable accordion divider will be a great accent.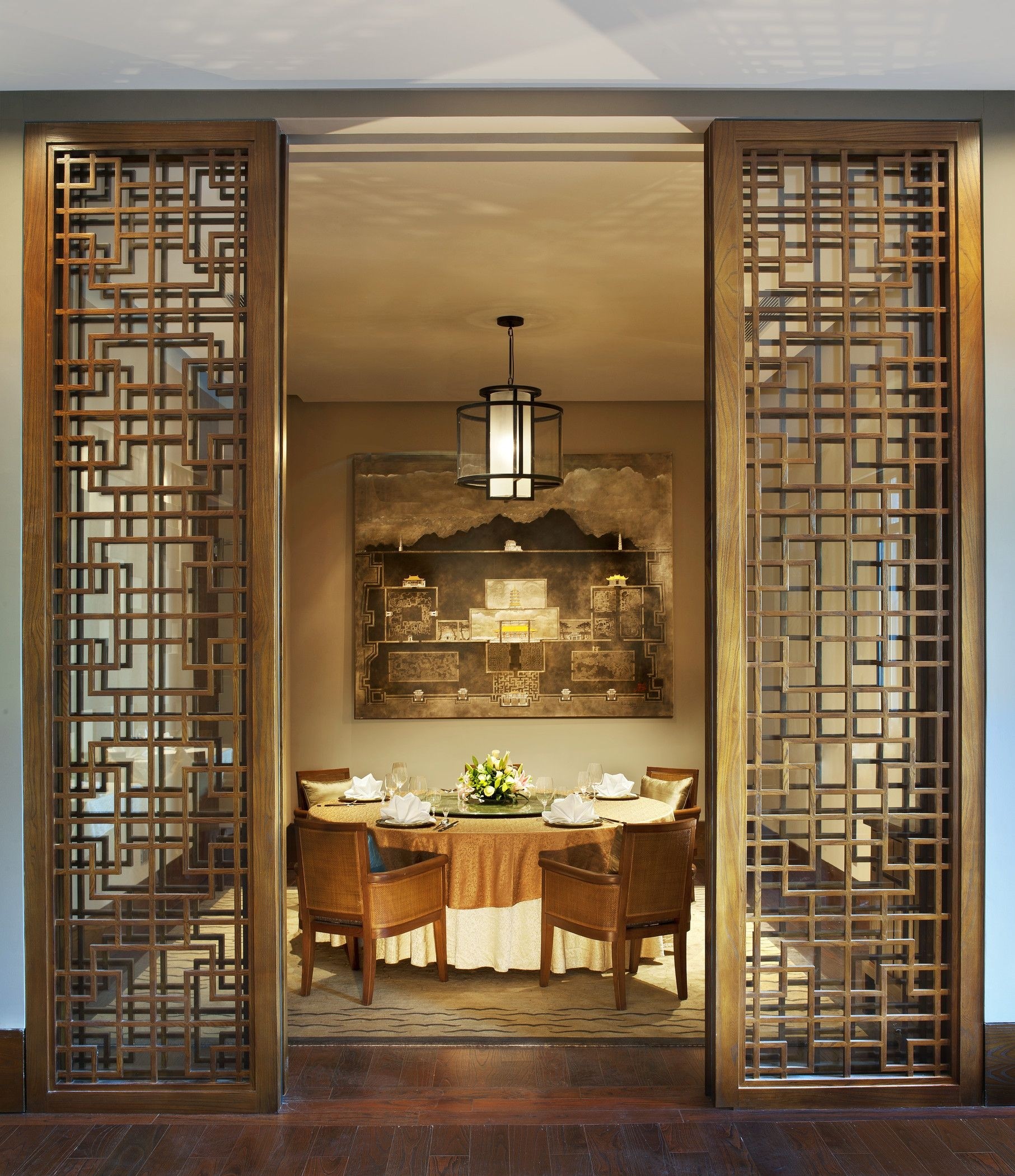 If you want to truly complete the look of your decor then this sublime carved room divider will provide a perfect solution, not only offering you the privacy you're going for but also inviting great style and class.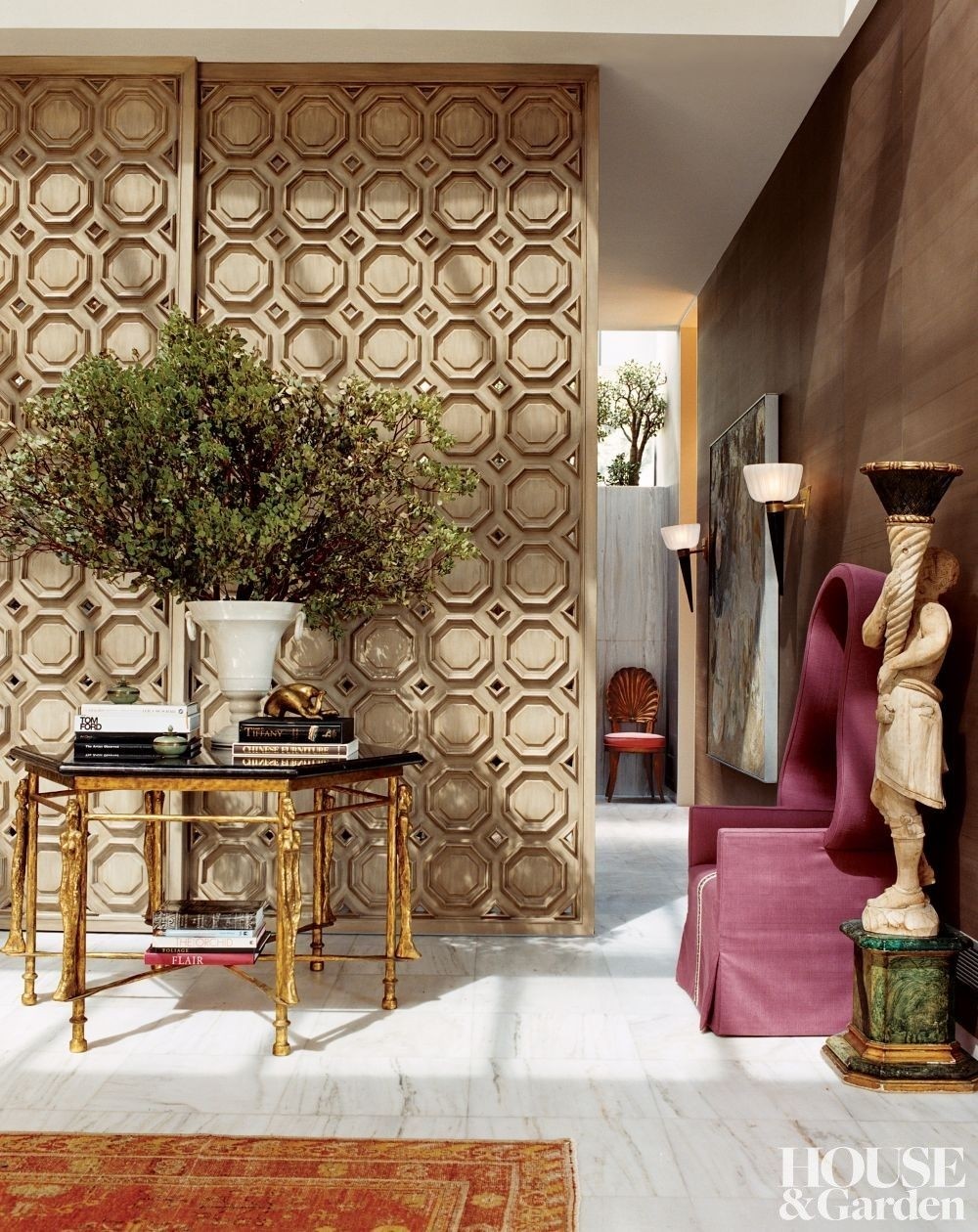 decor, decorate, entrance, entrance hall, entry, entryway, entry way, foyer, front hall, front door, hall, hallway, home, interior design, #interiors, modern, mudroom, mud room, parquet, stairwell, staircase, stair runner, stairs, stair hall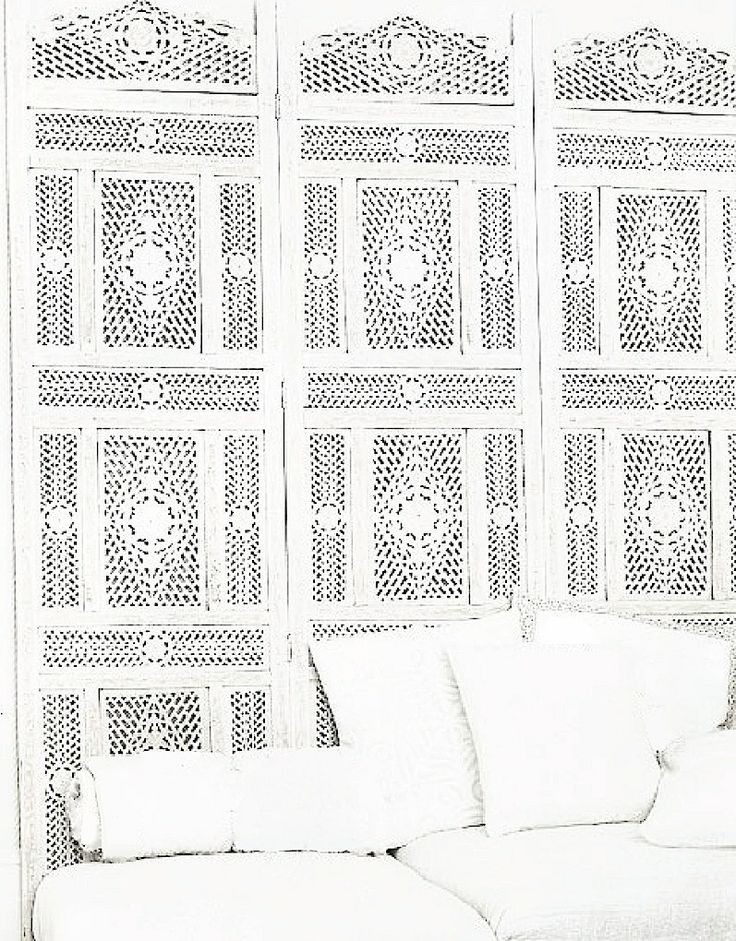 = white carved timber divider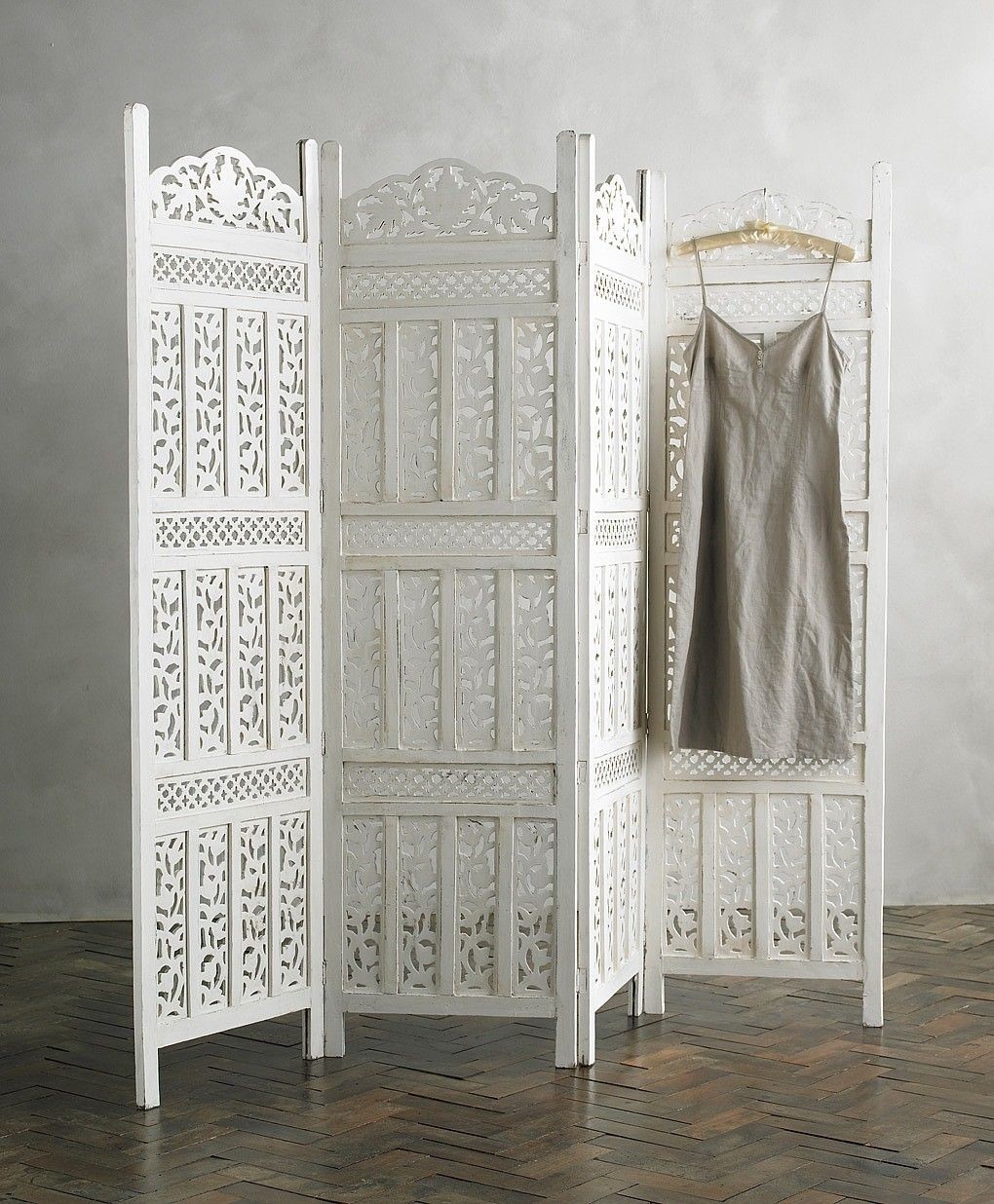 White Washed Carved Room Screen £250 from Lombok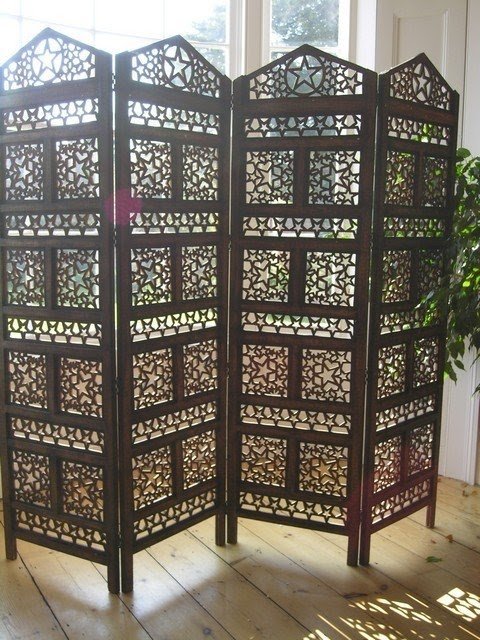 Indian carved wooden screen with 4 panels with a star design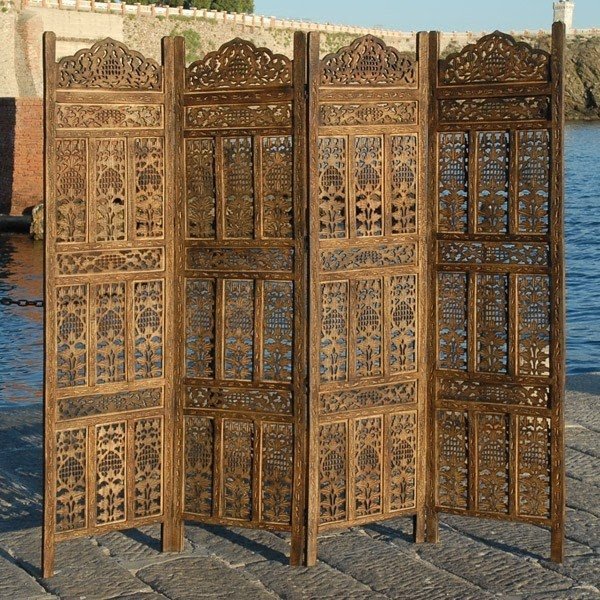 ... PANEL INDIAN HAND CARVED WOODEN SCREEN ROOM DIVIDER K FREE P & P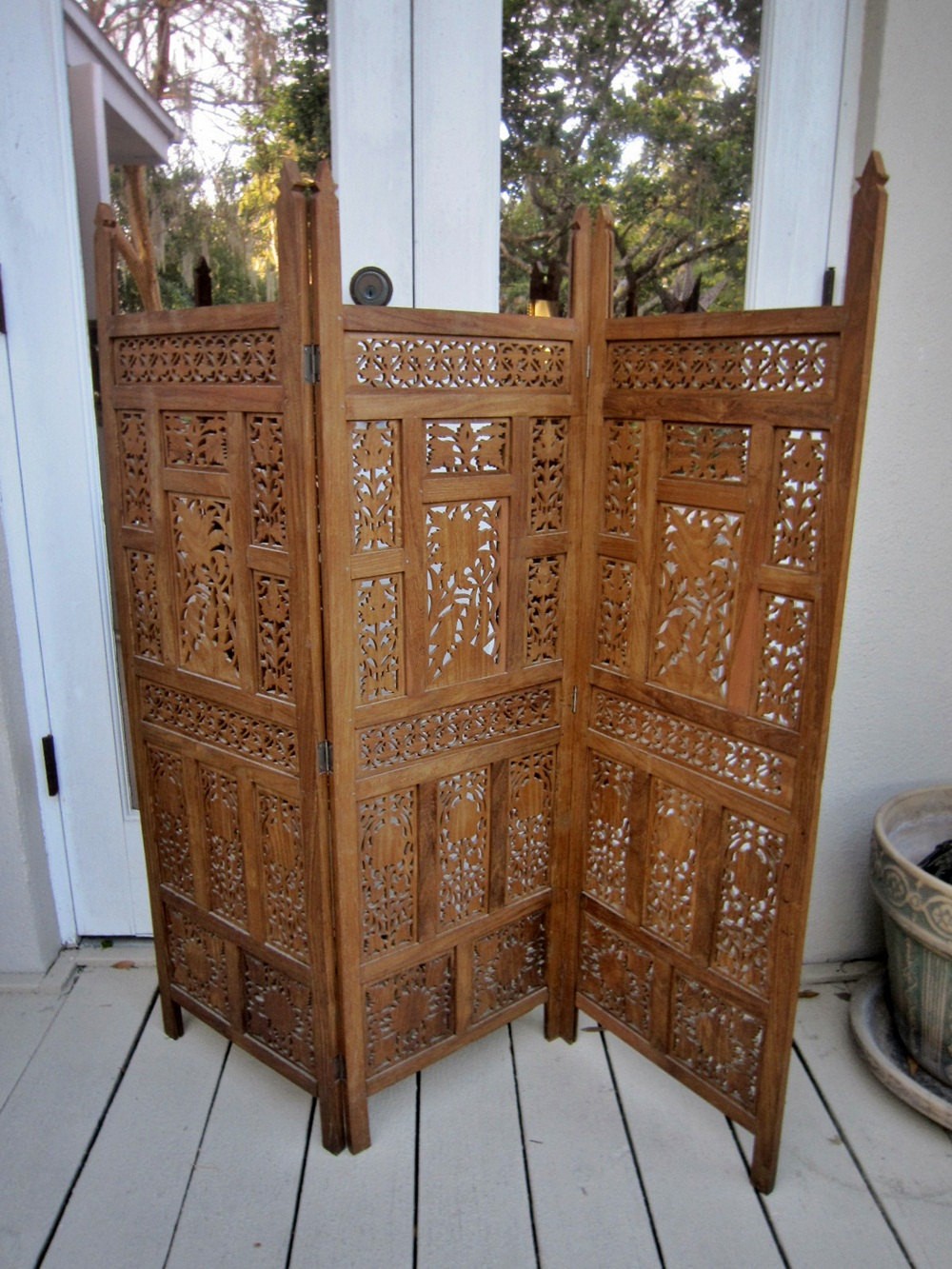 ... Room Decoration Using Carved Wood Antique Folding Screen Room Dividers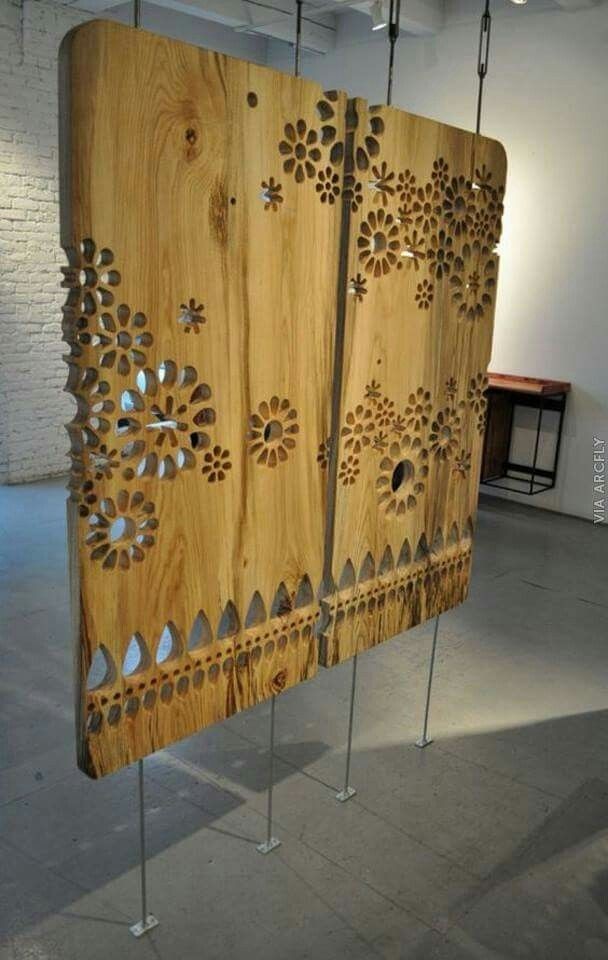 Room divider made of wood and finished with open work pattern. It is mounted on metal legs. Functional design for each place as needed.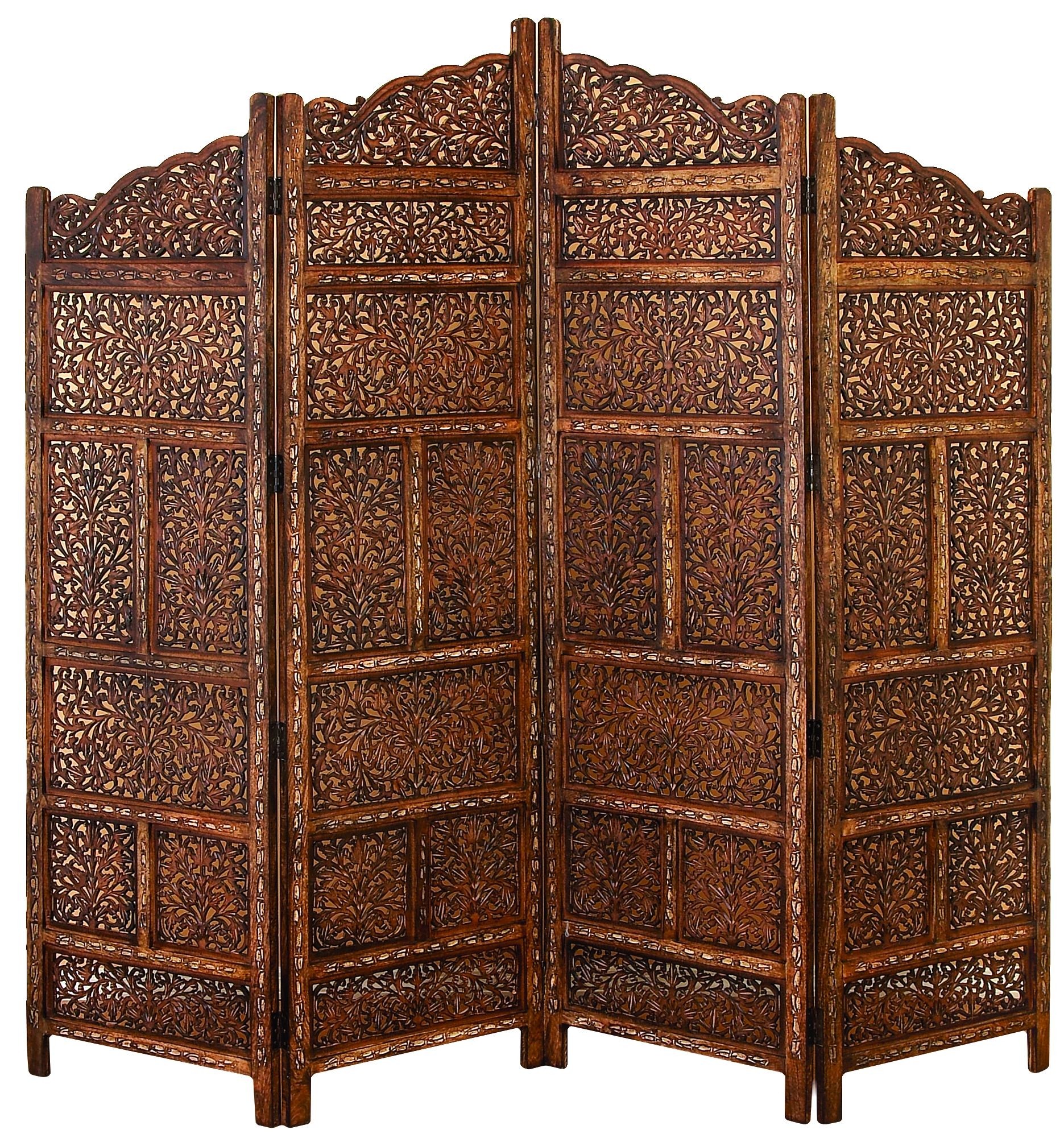 Adding a rustic appeal to the space, this wooden room divider screen is actually a richly adorned, mosaic accordion, that will smoothly distinguish any interior. Its elegantly surface will add a refined character to any space.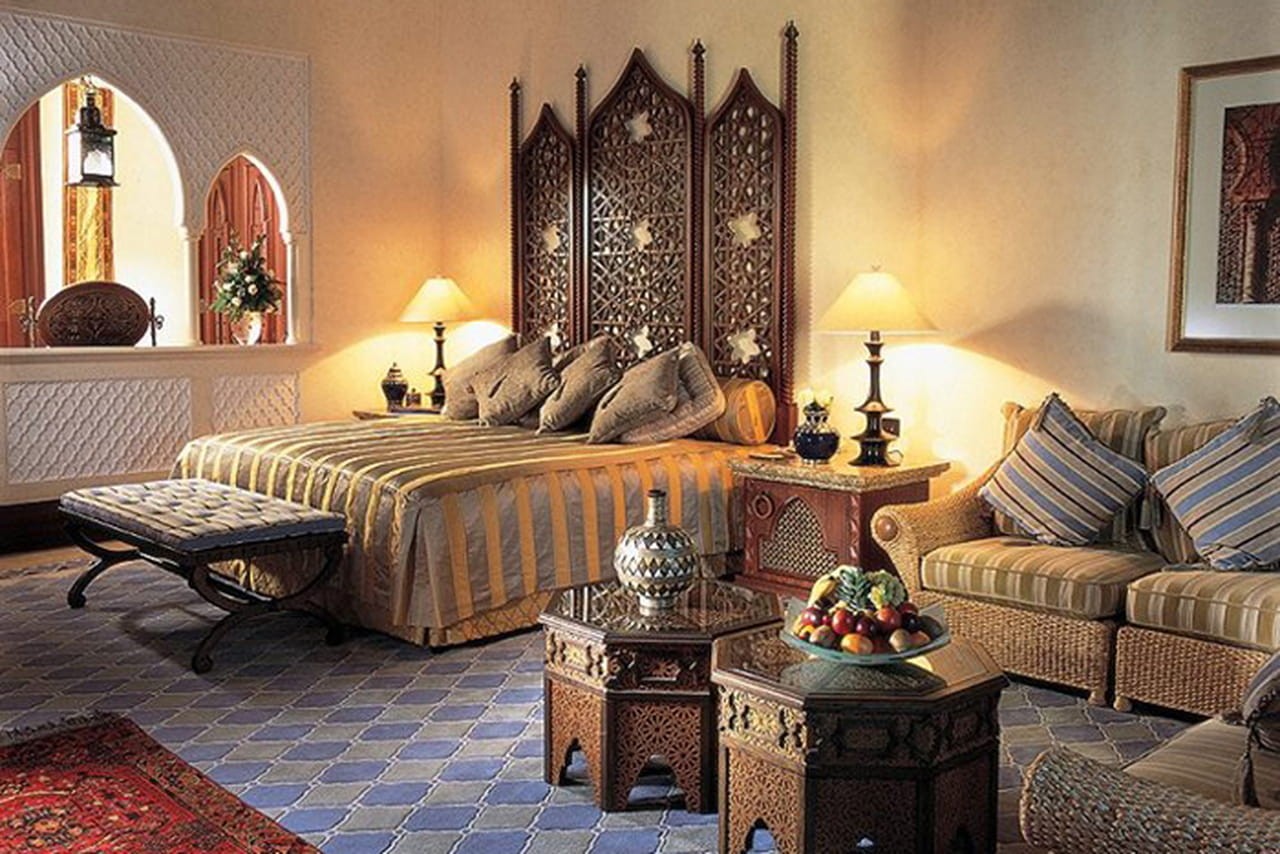 Bedroom Arabian Style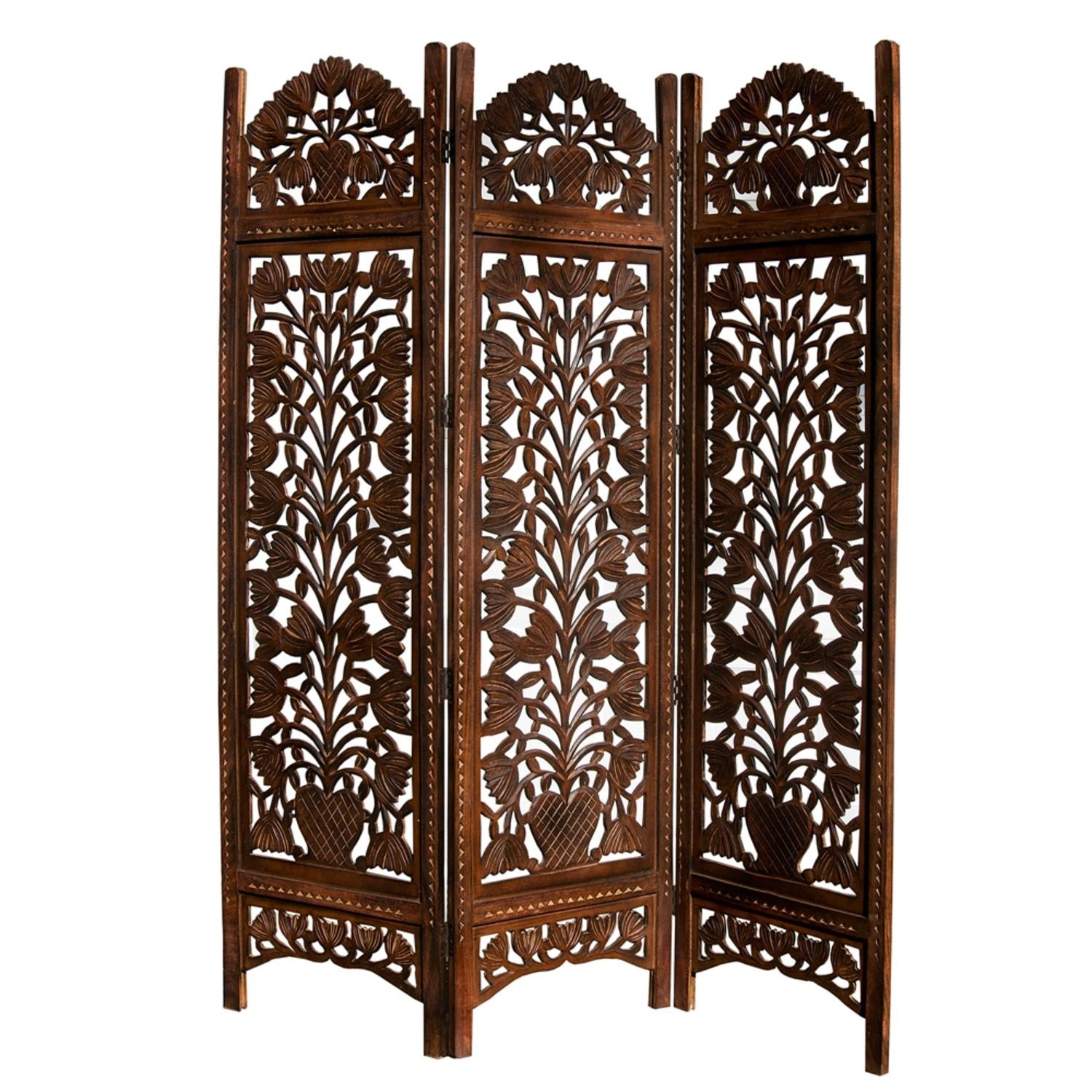 Hand Carved Topiary Mango Wood Room Divider Three Panel Screen Accent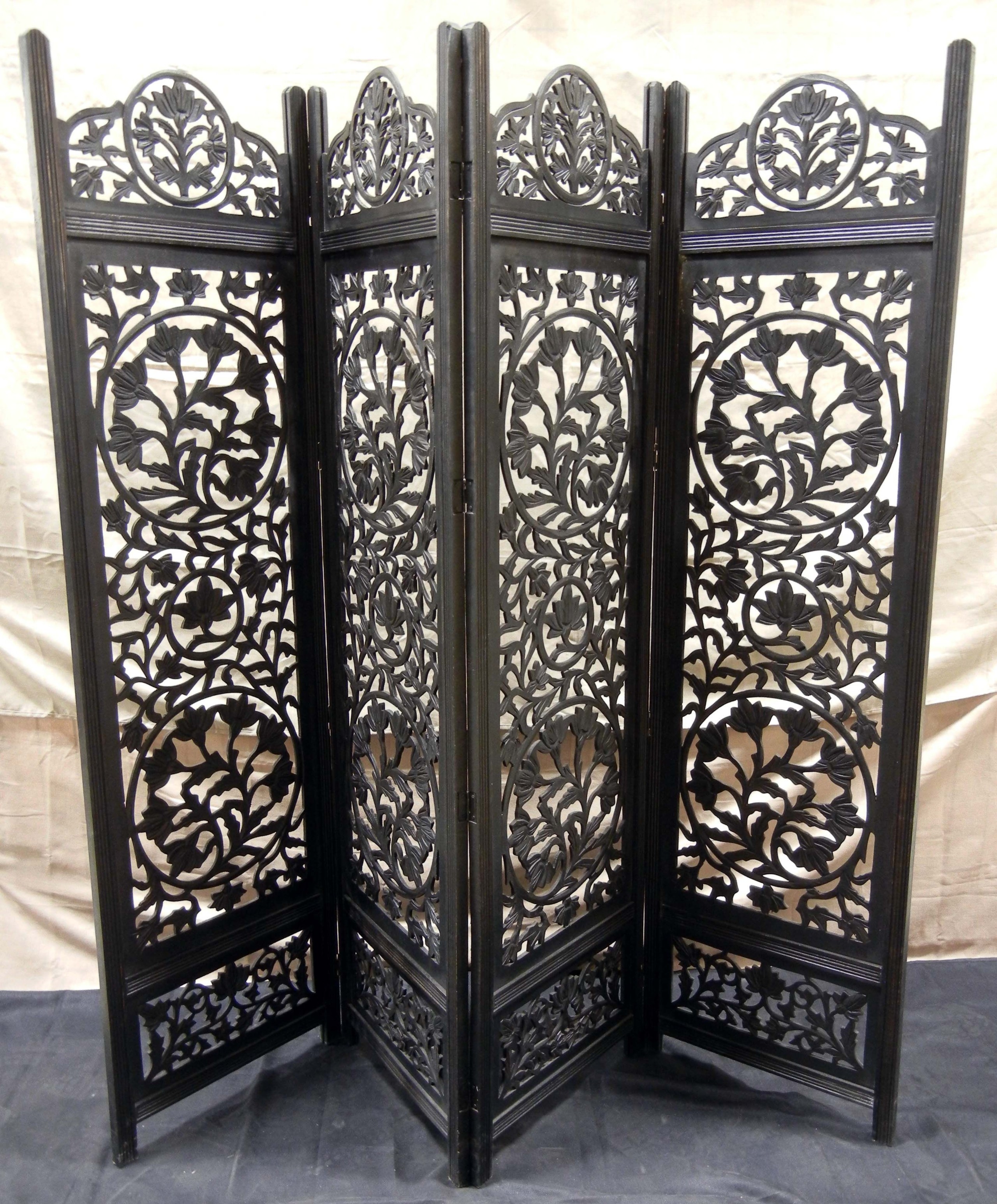 Functional and highly-decorative room divider that is going to help you to separate the space in your large room. Hand crafted of espresso-finished wood, it features 4 beautifully designed panels that you can adjust according to your needs.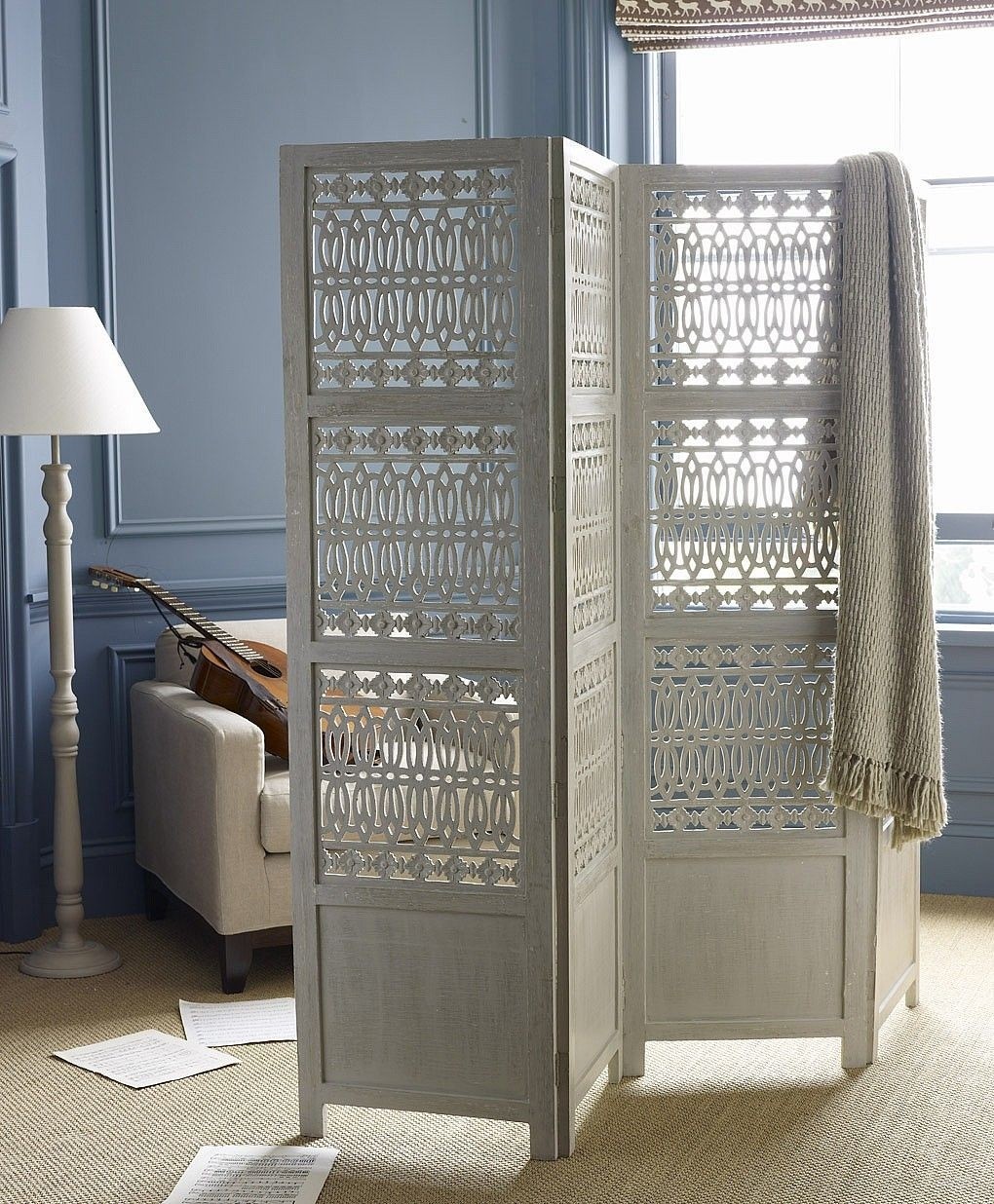 another folding screen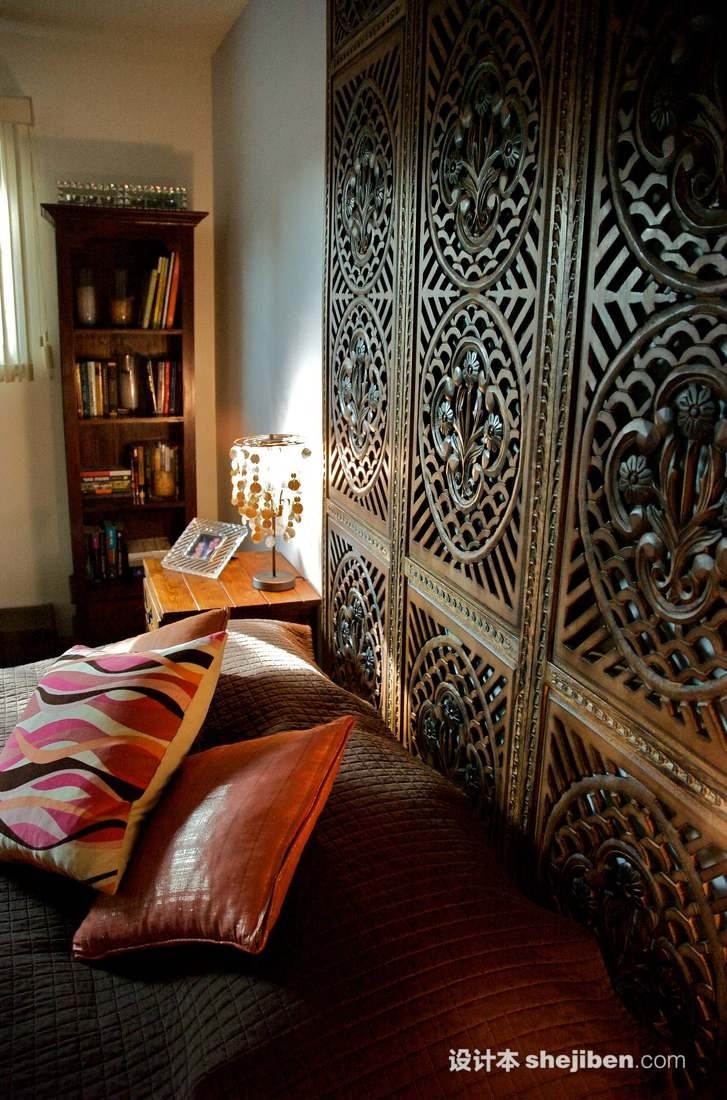 gorge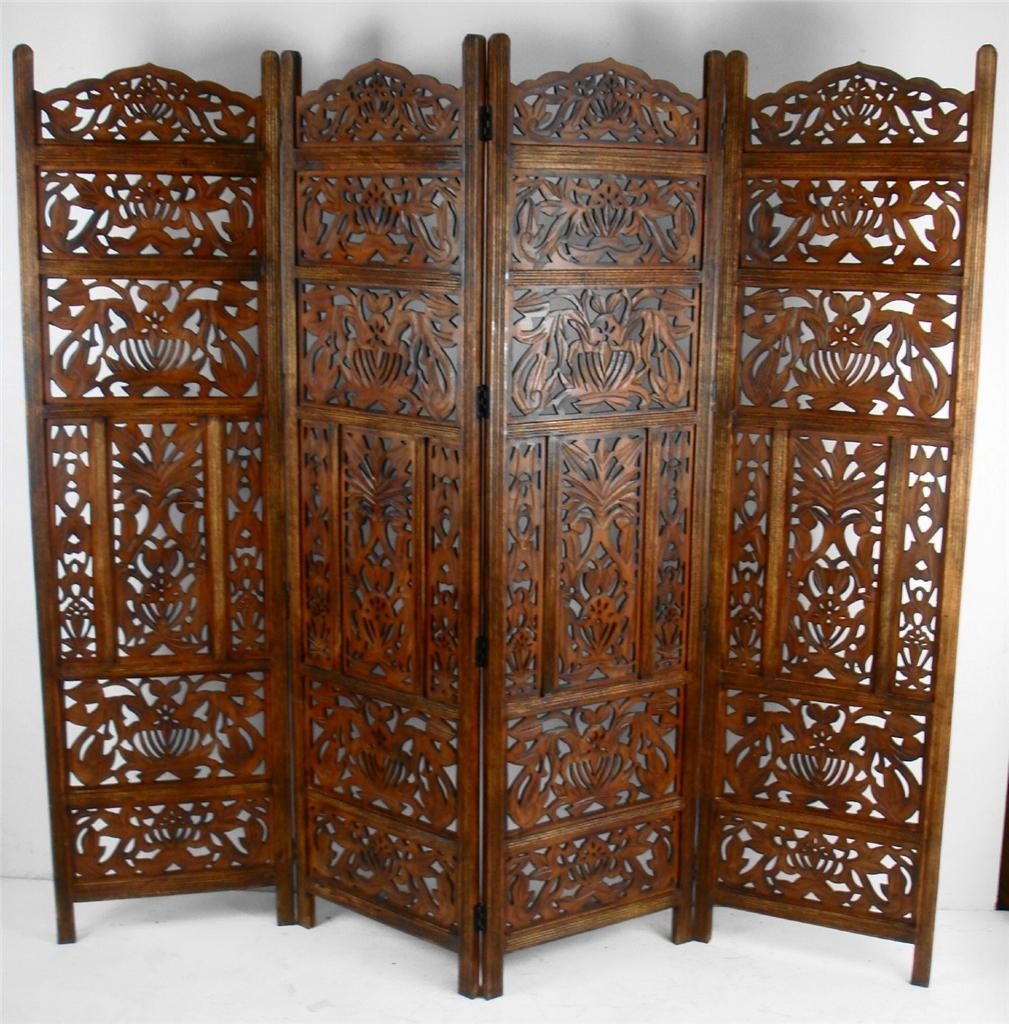 ... -Hand-Carved-Indian-Screen-Wooden-Leaves-Design-Screen-Room-Divider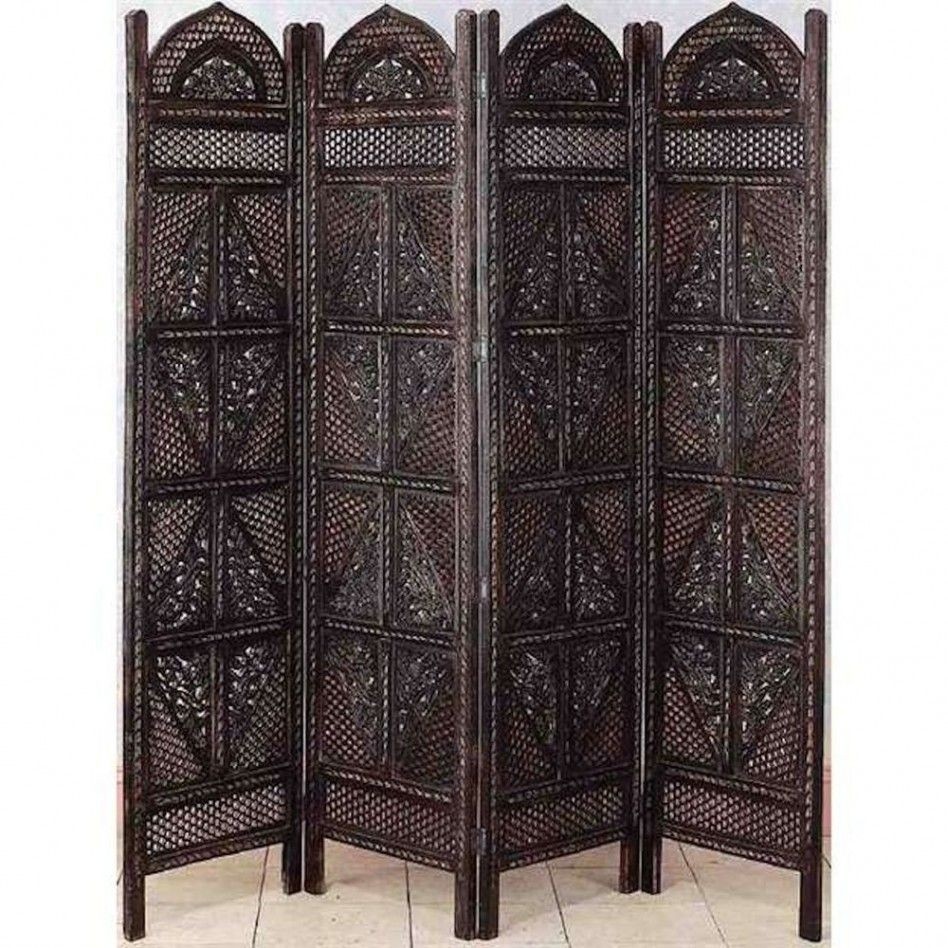 From the bedroom to the living room - if you dream of Arabic accents in the home interior, hide behind the carved room divider. The Byzantine strong and precise weave gestures or arched ends are made of wood and crowned with black color.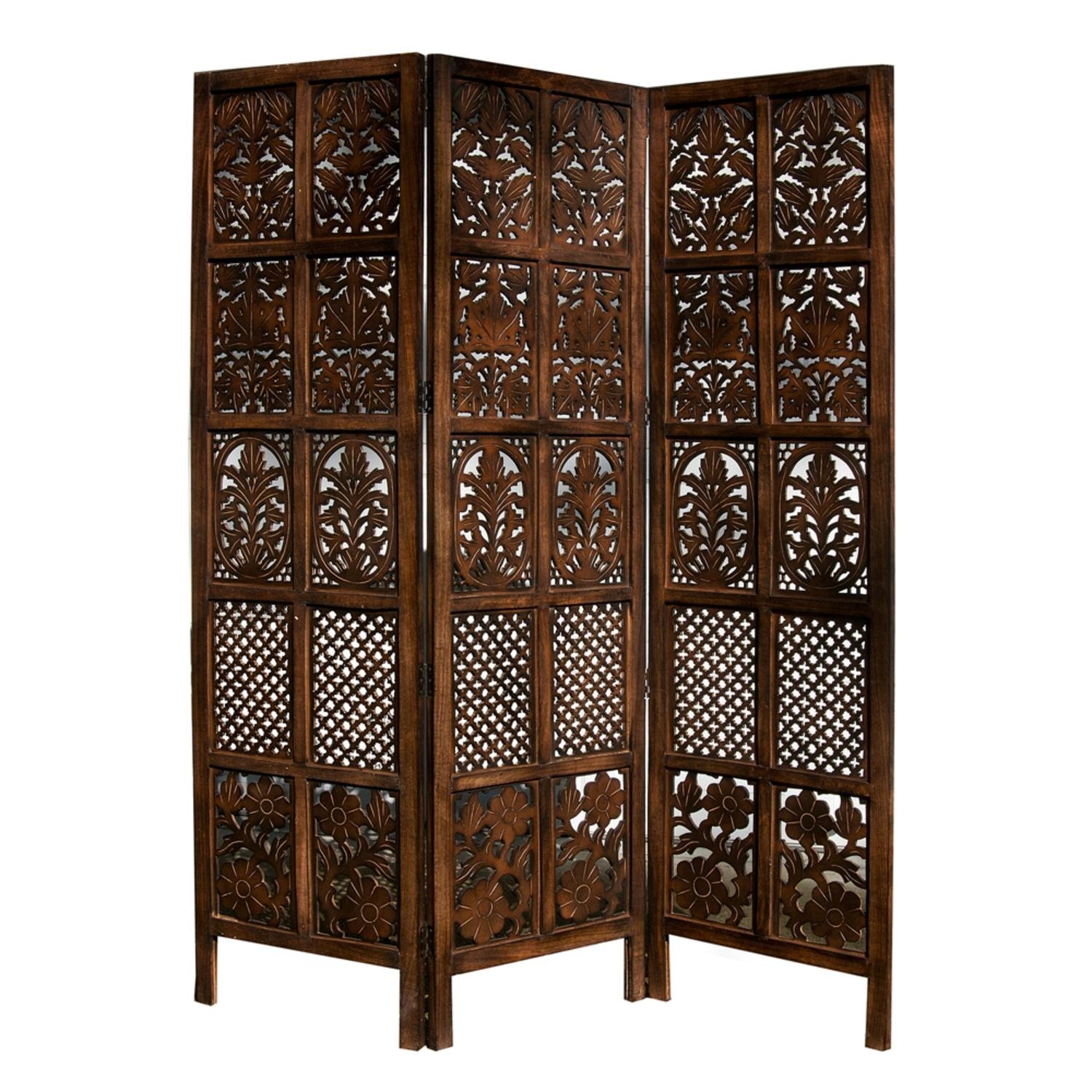 ... room divider shoji screen adds instant style to any home decor! Hand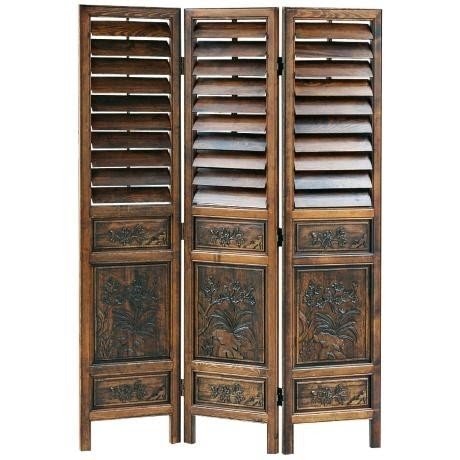 Hand-Carved Adjustable Louver Wood Room Divider Screen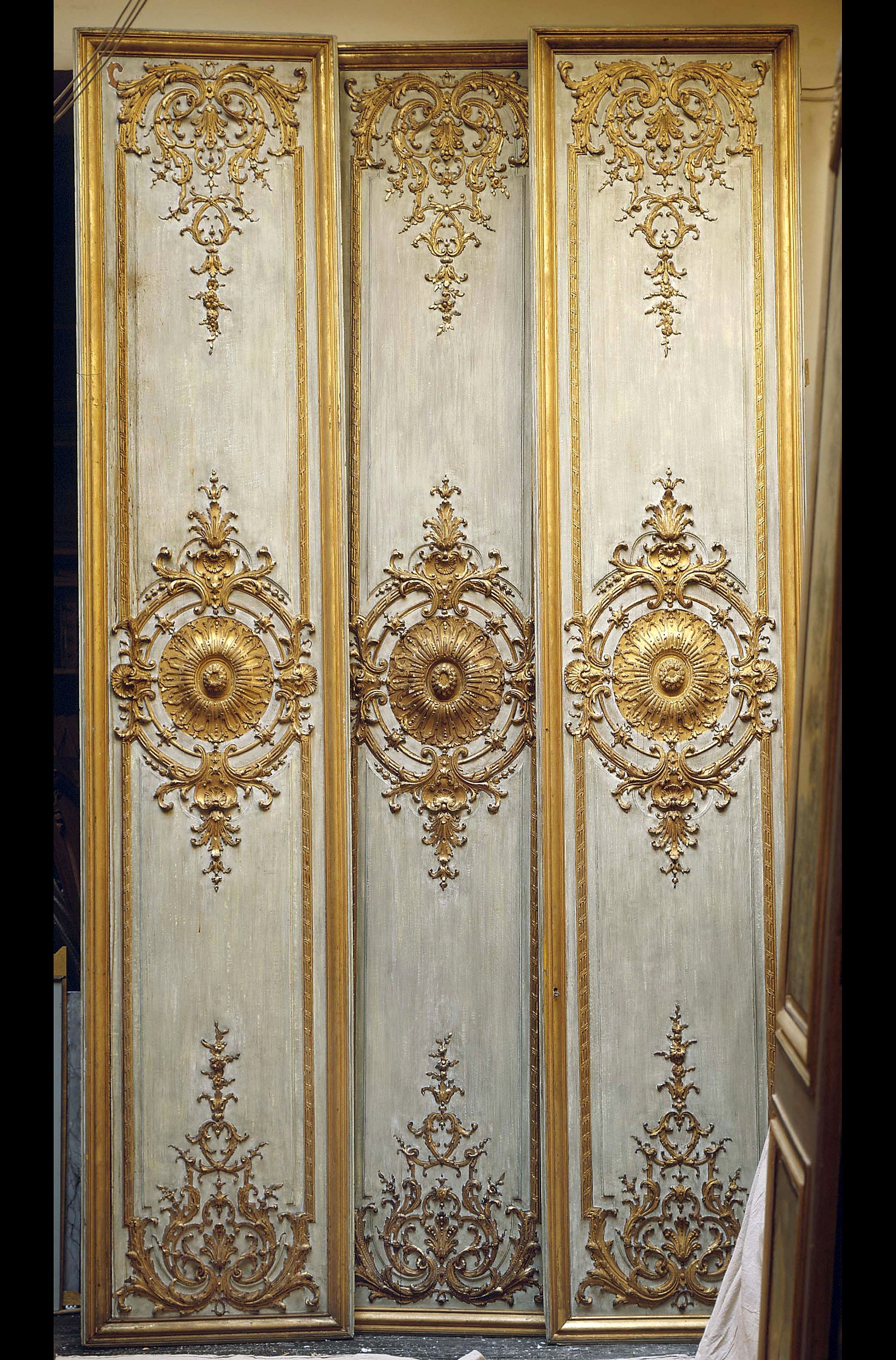 Baroque Boiserie panels. Please like and follow @RagDollMagBlog @priscillacita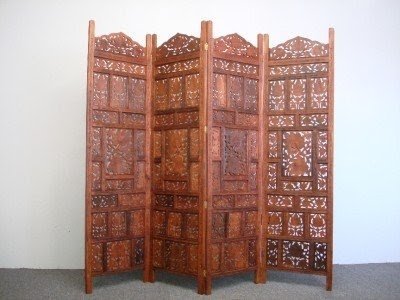 Details about 4 PANEL INDIAN HAND CARVED WOODEN SCREEN ROOM DIVIDER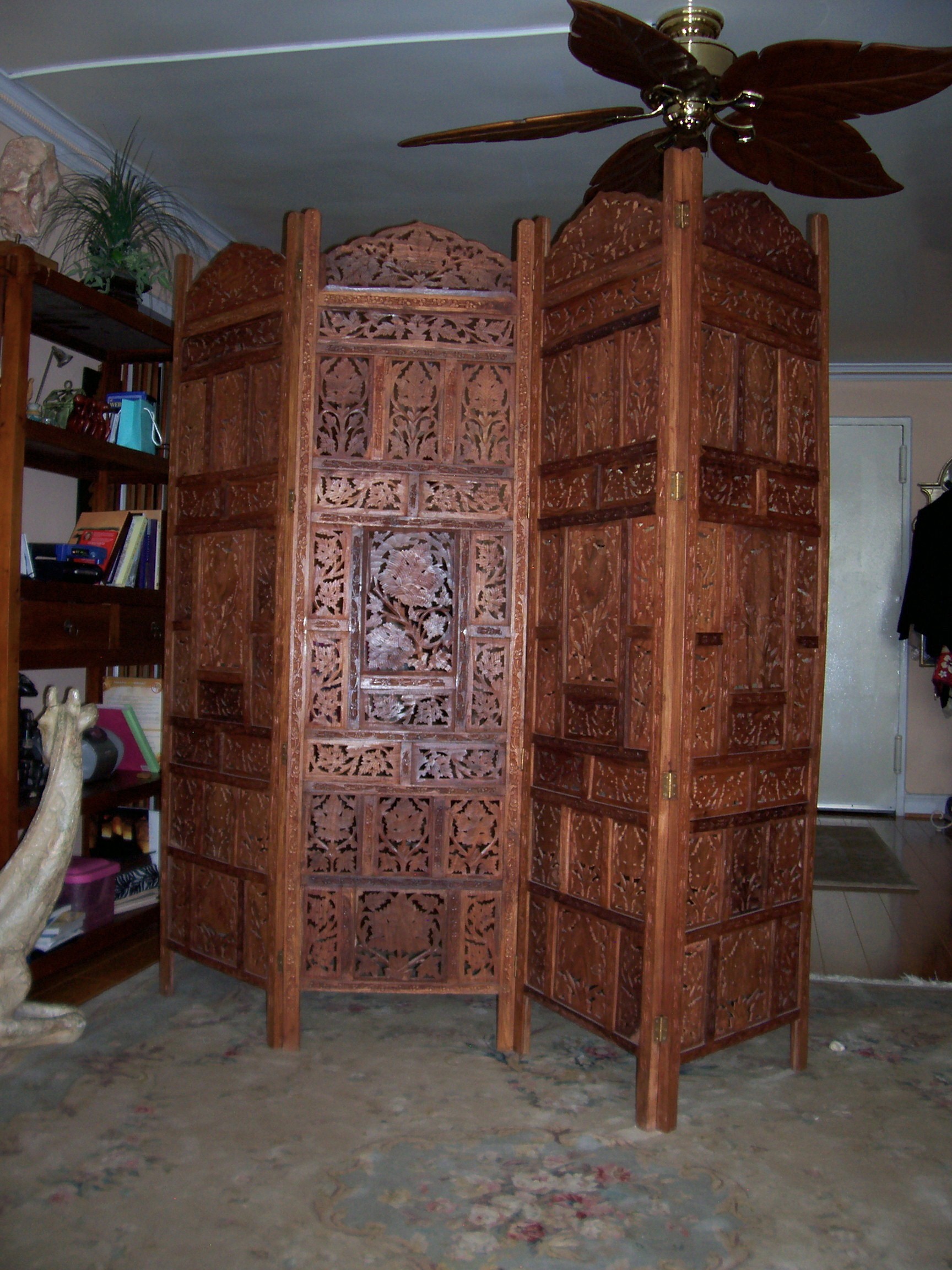 FS: from Bali: 3-panel carved wooden room divider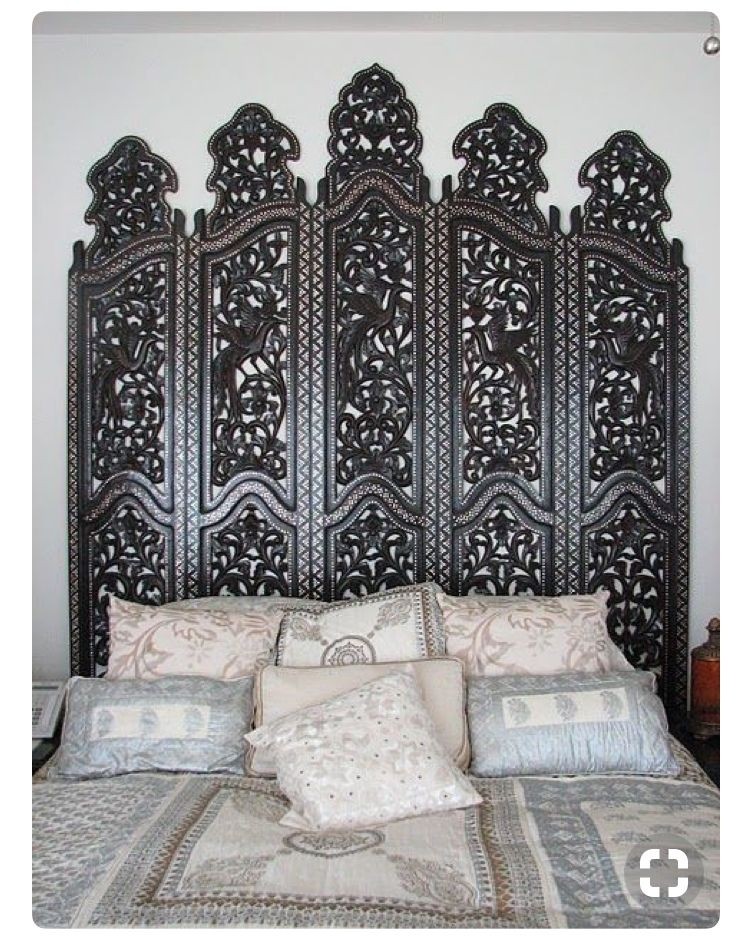 Bedroom - Bali Decor Headboard divider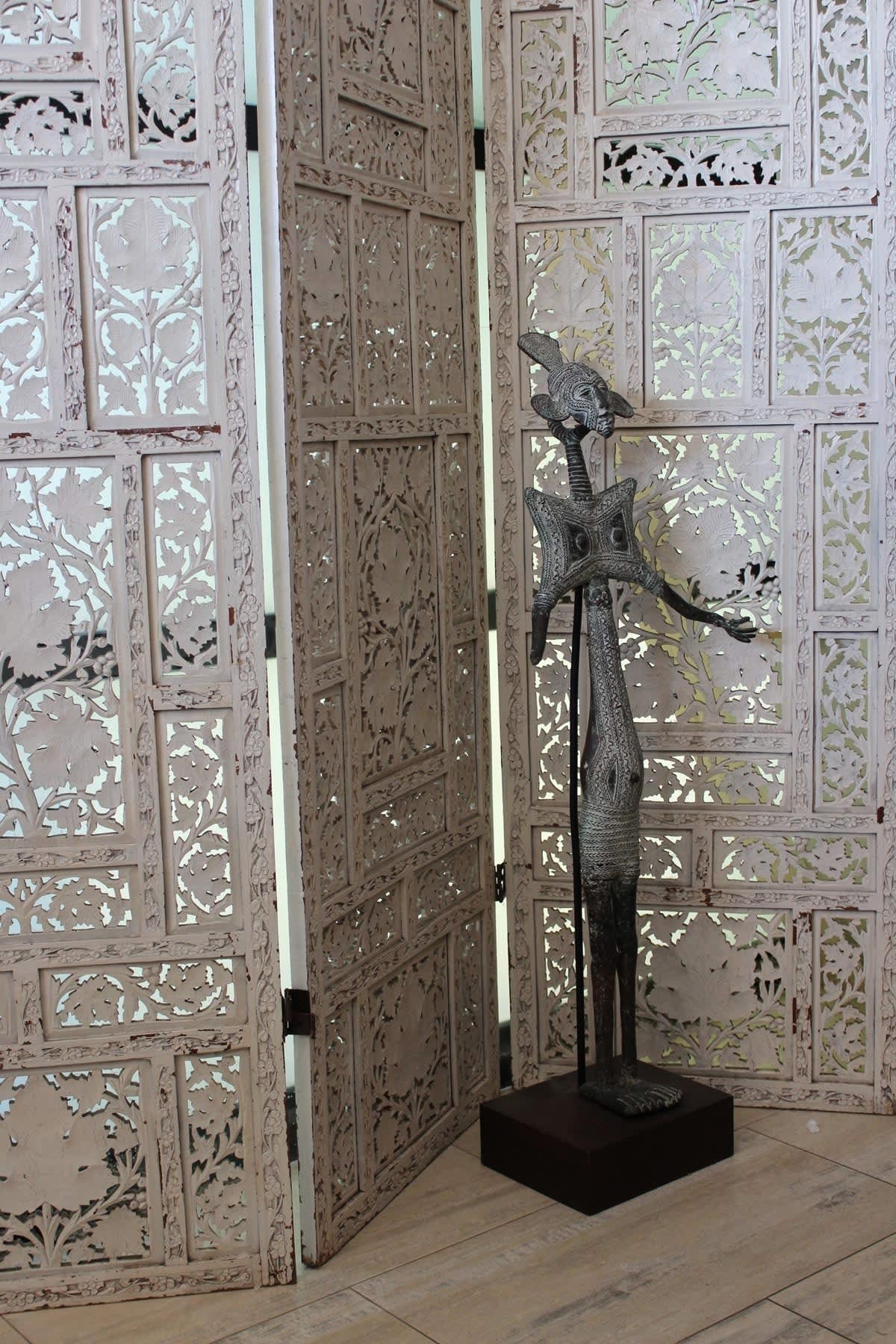 102512leahforesterhousetour_03_rect640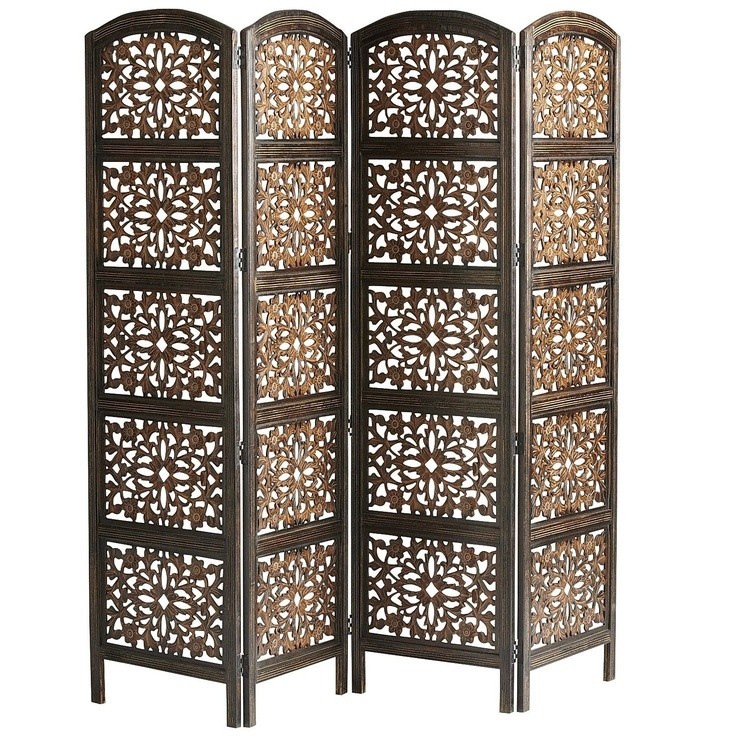 Handcrafted in India, this screen's specialty is versatility. With intricate hand-carved detail, this screen can be whatever you need it to be, $350. A room divider, a clutter disguiser, or décor provider.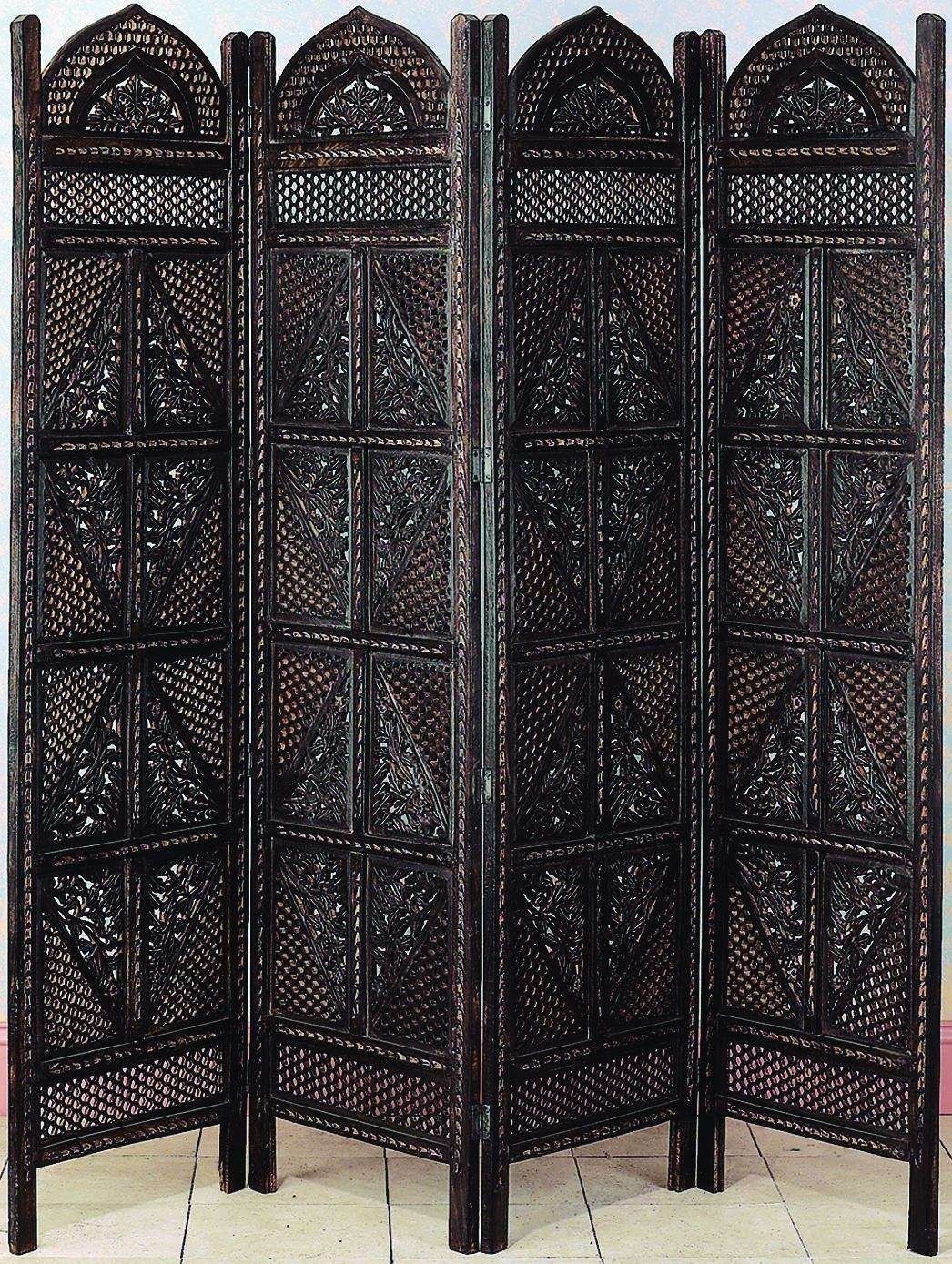 KGrHqZHJFcFIvF7VgPNBSP+Dge+3!~~60_1.JPG?set_id=880000500F