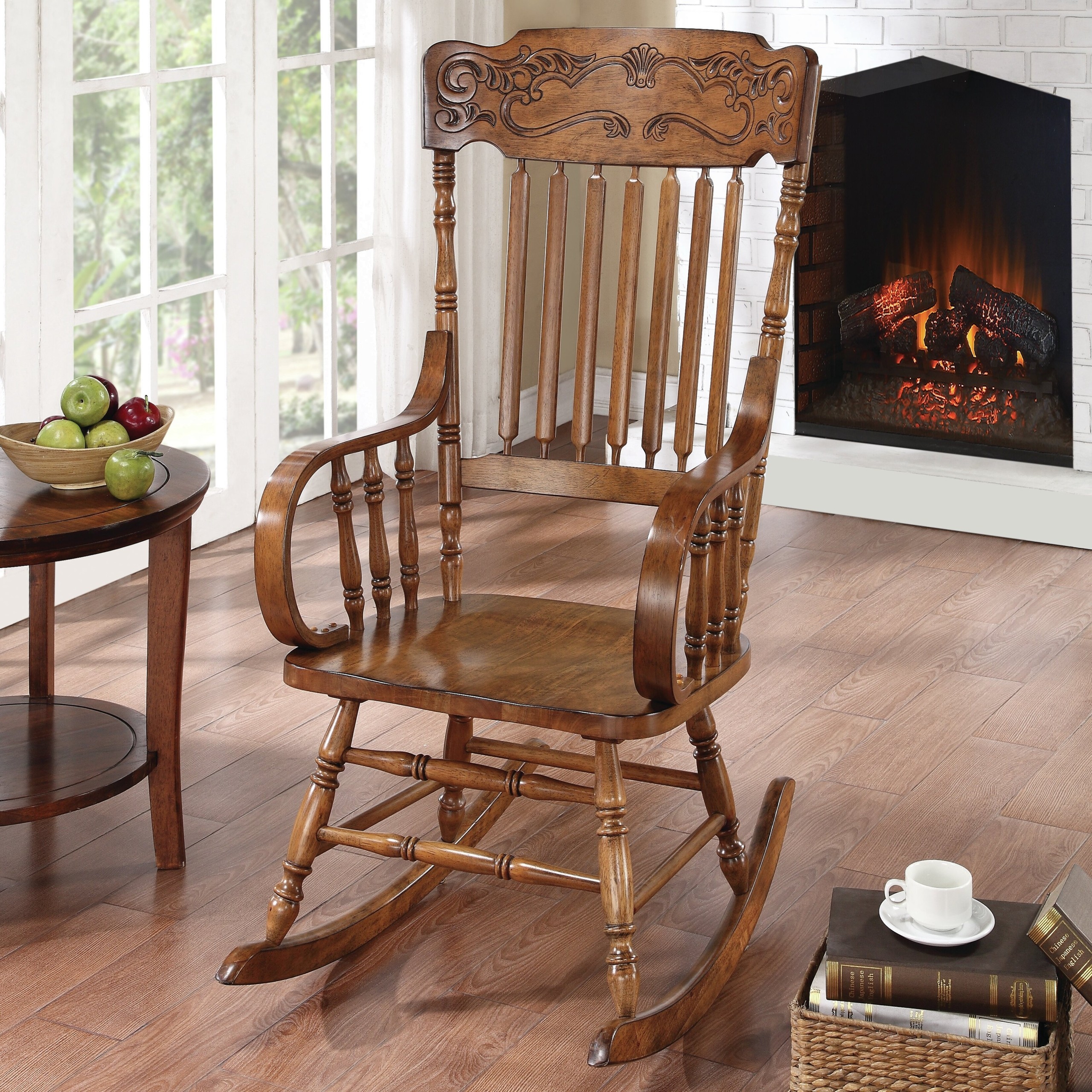 Solid Oak Wood Rocking Chair
Combing a traditional appearance with a simple silhouette, this rocker chair is sure to prove a great addition to a living room, creating a comfy spot to relax and unwind in after a hard day, preferably near a fireplace or a TV. The rocker chair is made out of solid pine wood with some rubber wood mixed in, which gives it a flexible trait and further increases its weight capacity to encompass people of every size.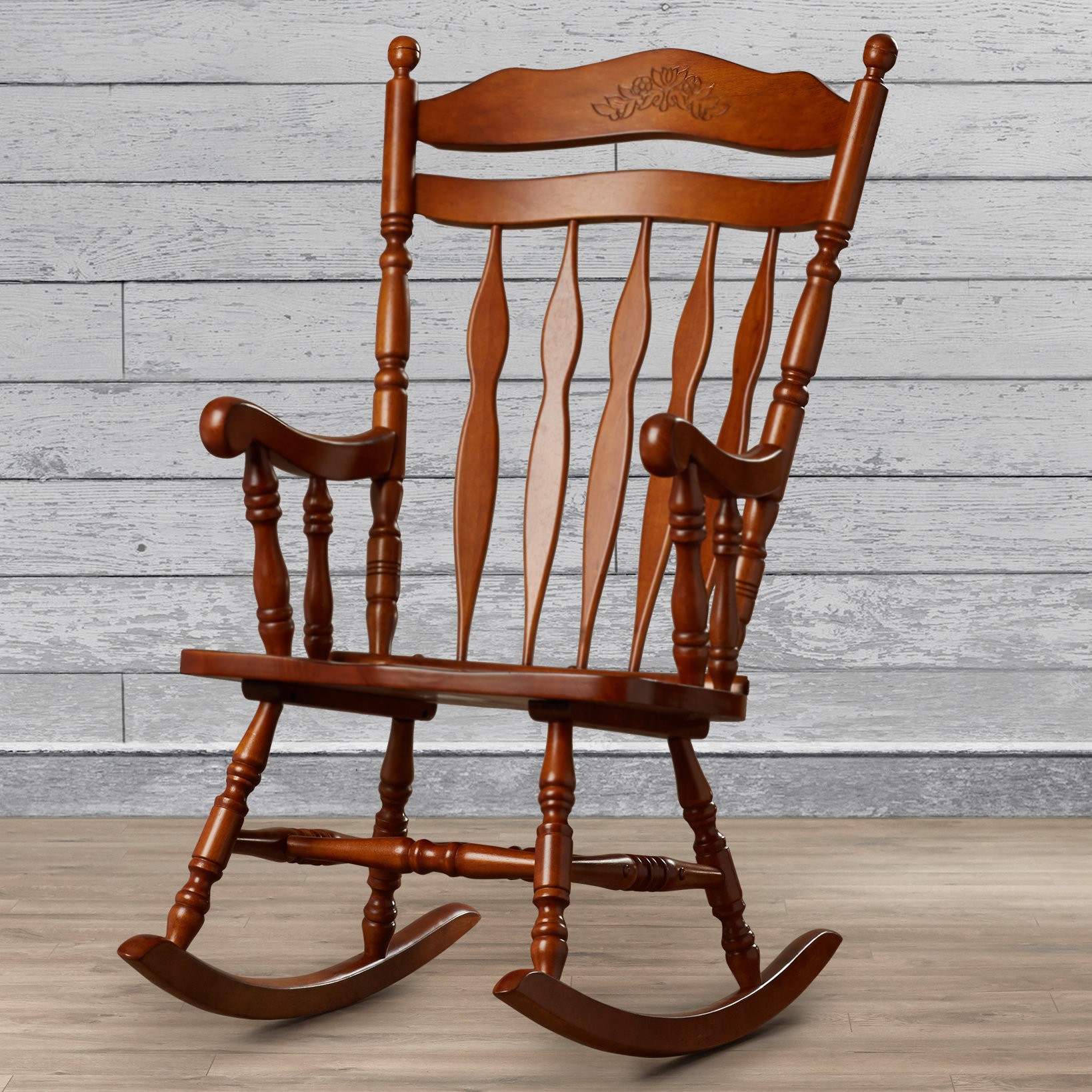 Medium Oak Rocking Chair
If you are searching for a traditional vibe to finish off your old-fashioned living room, take a look at this simple rocking chair, made out of sturdy solid wood, which provides a much more durable construction than simple manufactured wood or particle board. The rocking chair has a medium oak finish, which gives it a shiny, polished look which further highlights its vintage aesthetic, and has a strong support base.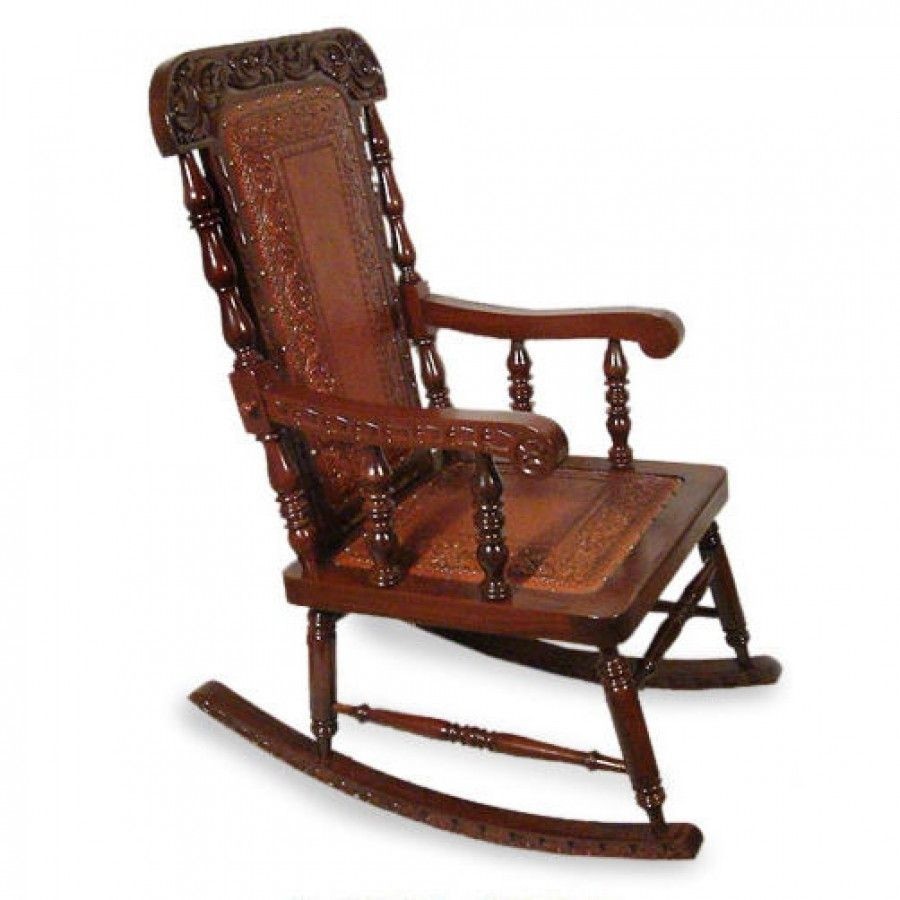 Cedar Wood Rocking Chair
With its sophisticated look and antique design, this royal rocking chair seems as if taken straight from a medieval household of nobility. It was handcrafted by a highly skilled craftsman, and an artisan story card is included with the purchase to prove the originality of the product. The chair is adorned with bronze buttons and leather elements, fitted with gorgeous, arabesque patterns.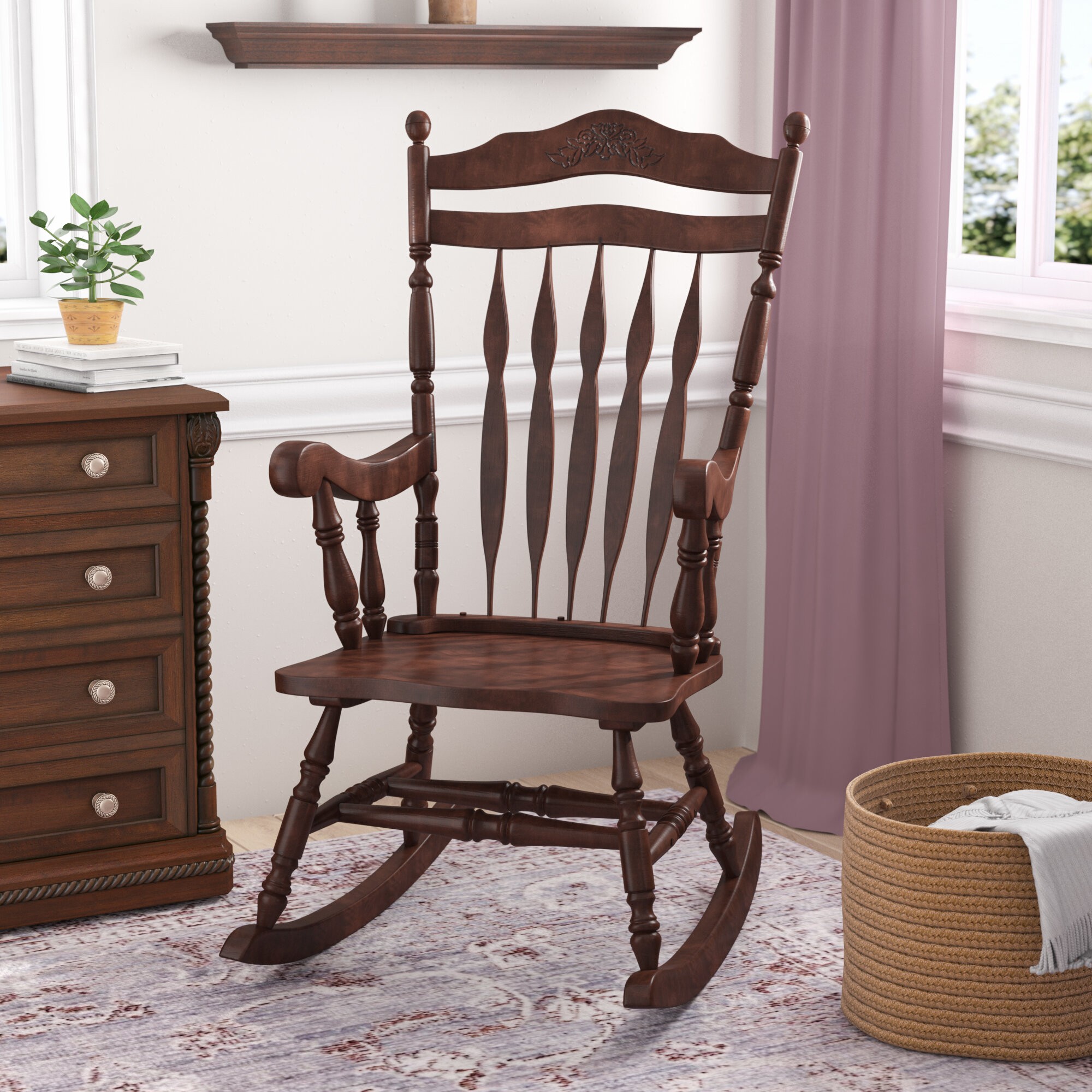 Dark Walnut Rocking Chair
A simple yet elegant rocking chair with a slim construction and a sleek silhouette. The rocking chair is crafted out of solid wood with metal hardware elements, which ensure the stability and durability of the piece. It features a slatted back and ladder sides, which make it seem open and minimalistic, all the while providing ventilation in hot summer months, and is finished with carved details and engraved accents.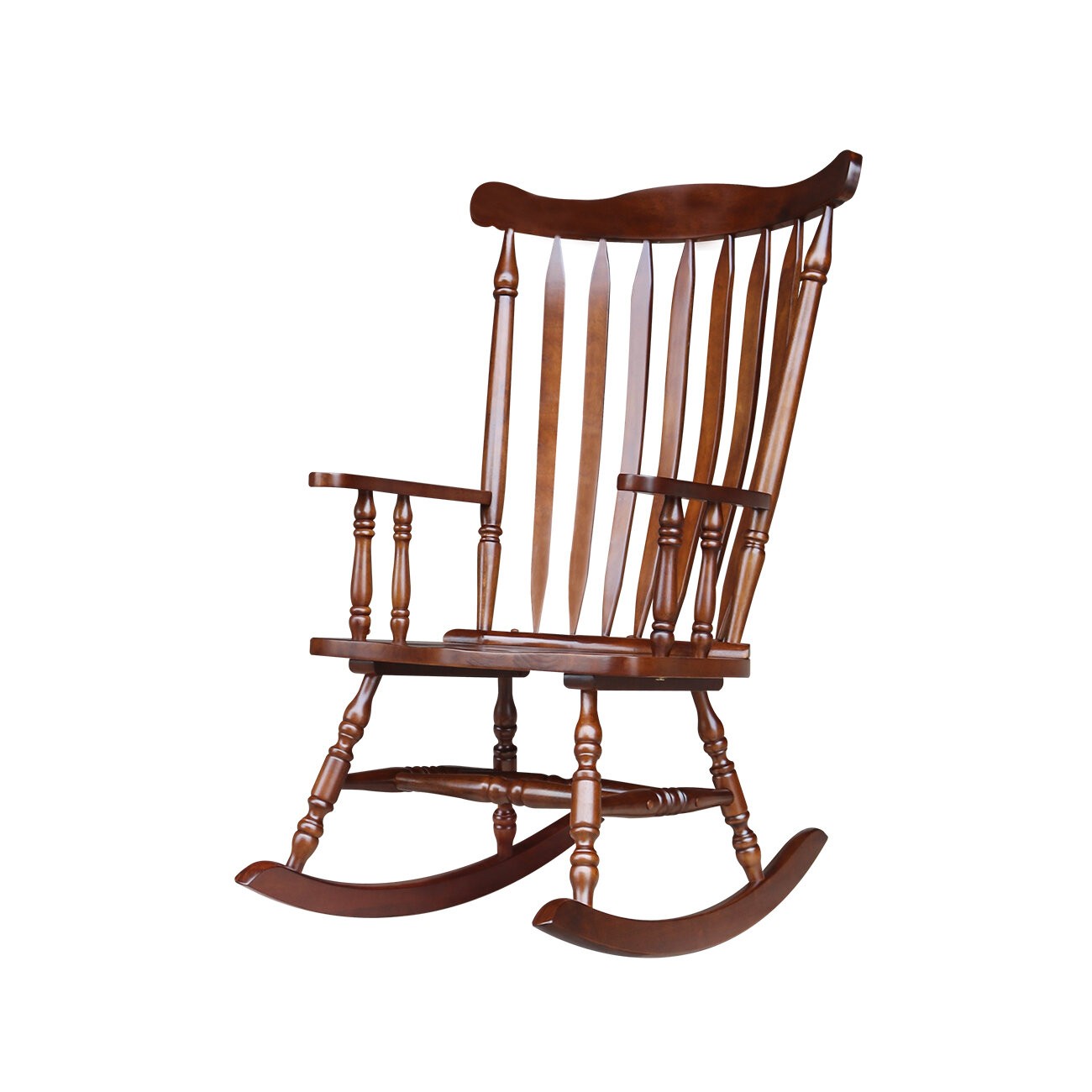 Contemporary Rubberwood Rocking Chair
This vintage-inspired rocking chair with a twist of a contemporary finish is sure to be a great fit in both traditional, old-fashioned arrangements as well as those more modern and futuristic, creating a stylish contrast. The rocking chair not only provides a sight pleasurable to the eye but is also made with care and profiled to be as comfortable as possible without an additional seat cushion to make it soft.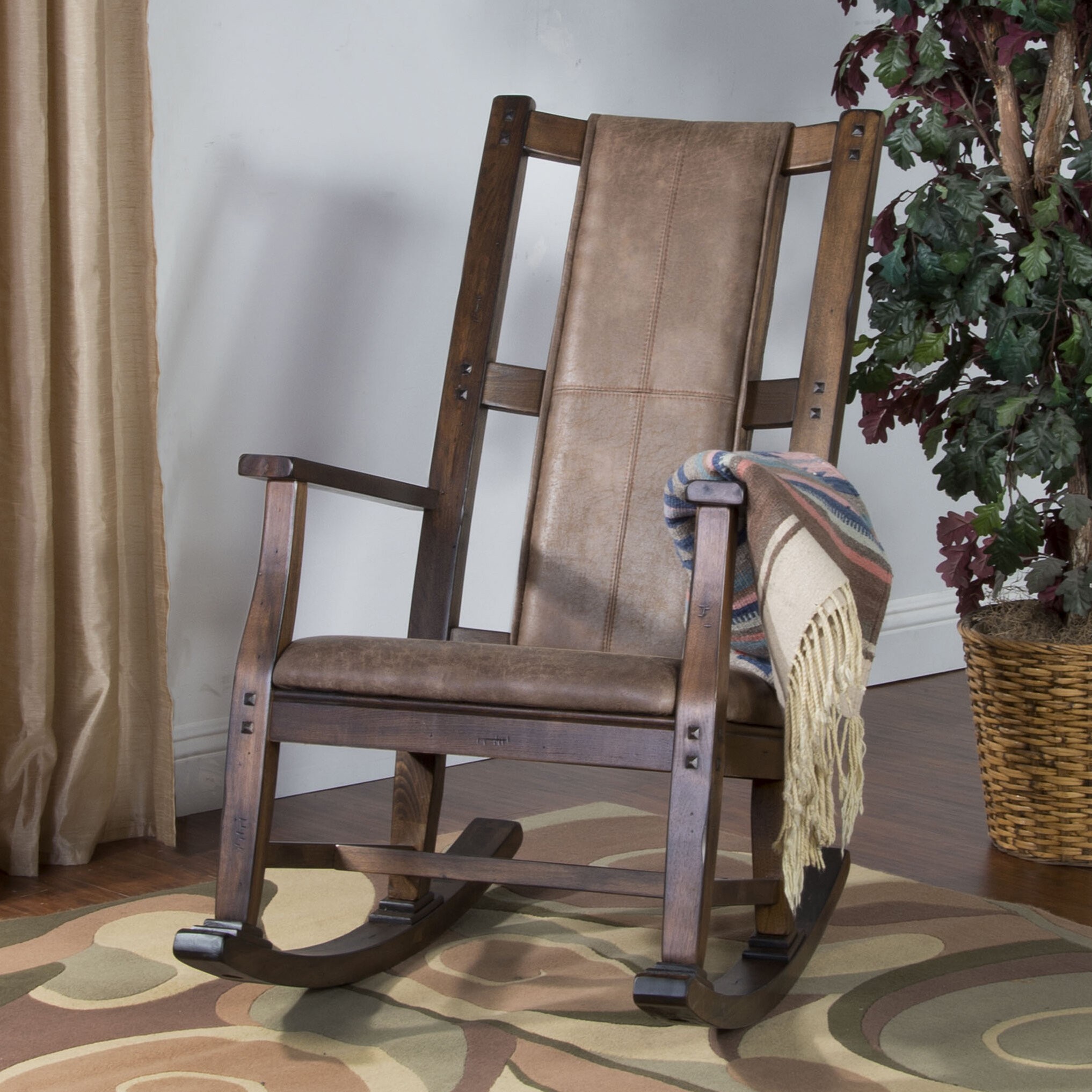 Rustic Leather Rocking Chair
Mixing a rustic design with some unique, industrial elements, this rocking chair is a one-of-a-kind addition to any home and is sure to provide with a vibe that is unusually seen anywhere else. This one is made out of elegant walnut wood, which is both strong and has a classy gran, with an antique charcoal finish, giving it an extraordinary tint. It is also fitted with metal hardware elements crafted from iron which are not covered.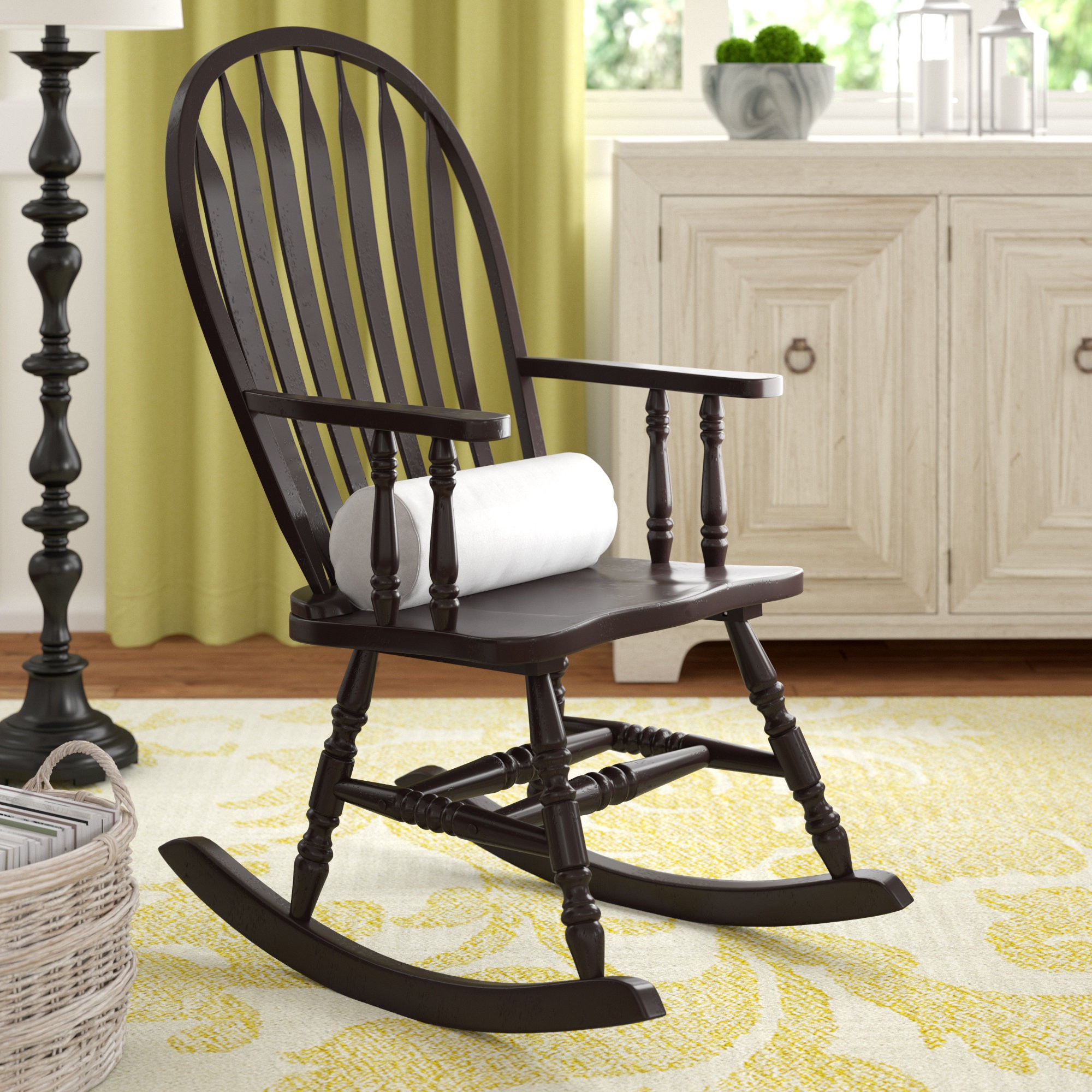 Traditional Rocking Chair With Arms
Fill your home with a traditional aura and make it resemble a classic, old-fashioned countryside cottage with this rocking chair made out of tough, solid wood with a subtle coat of black paint and a shiny and smooth finish, which makes it reflect light just slightly enough to stay classy and stylish. The top of the back of the rocking chair provides a smooth curvature, which gives the whole piece a contemporary element.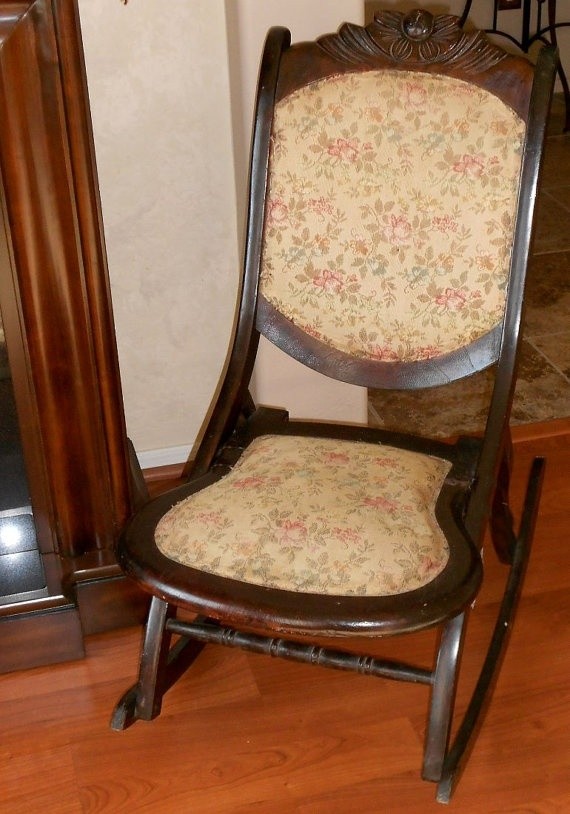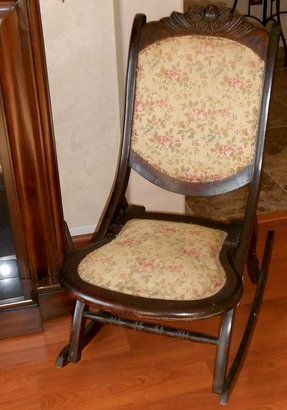 Antique rocking chair ca early 1900s
Add this sublime, antique rocking chair to your home decor and enjoy a design straight from the early 1900s that will surely catch your guests attention, while ensuring utmost class and durability for your home.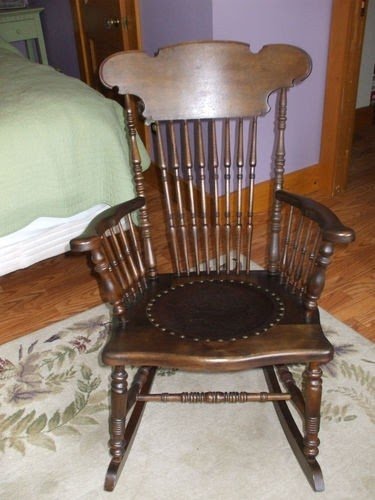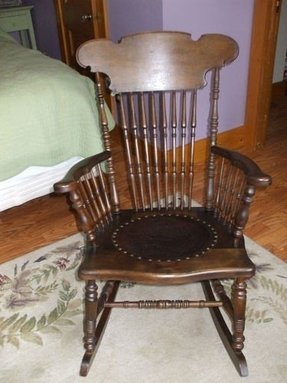 Antique rocking chair with original leather seat
For you, your mother, grandmother, father or grandfather: the antique rocking chair! Everyone need to have this chair on the porch or in bedroom, for napping and reading books. The wooden construction brings the solidity to any home.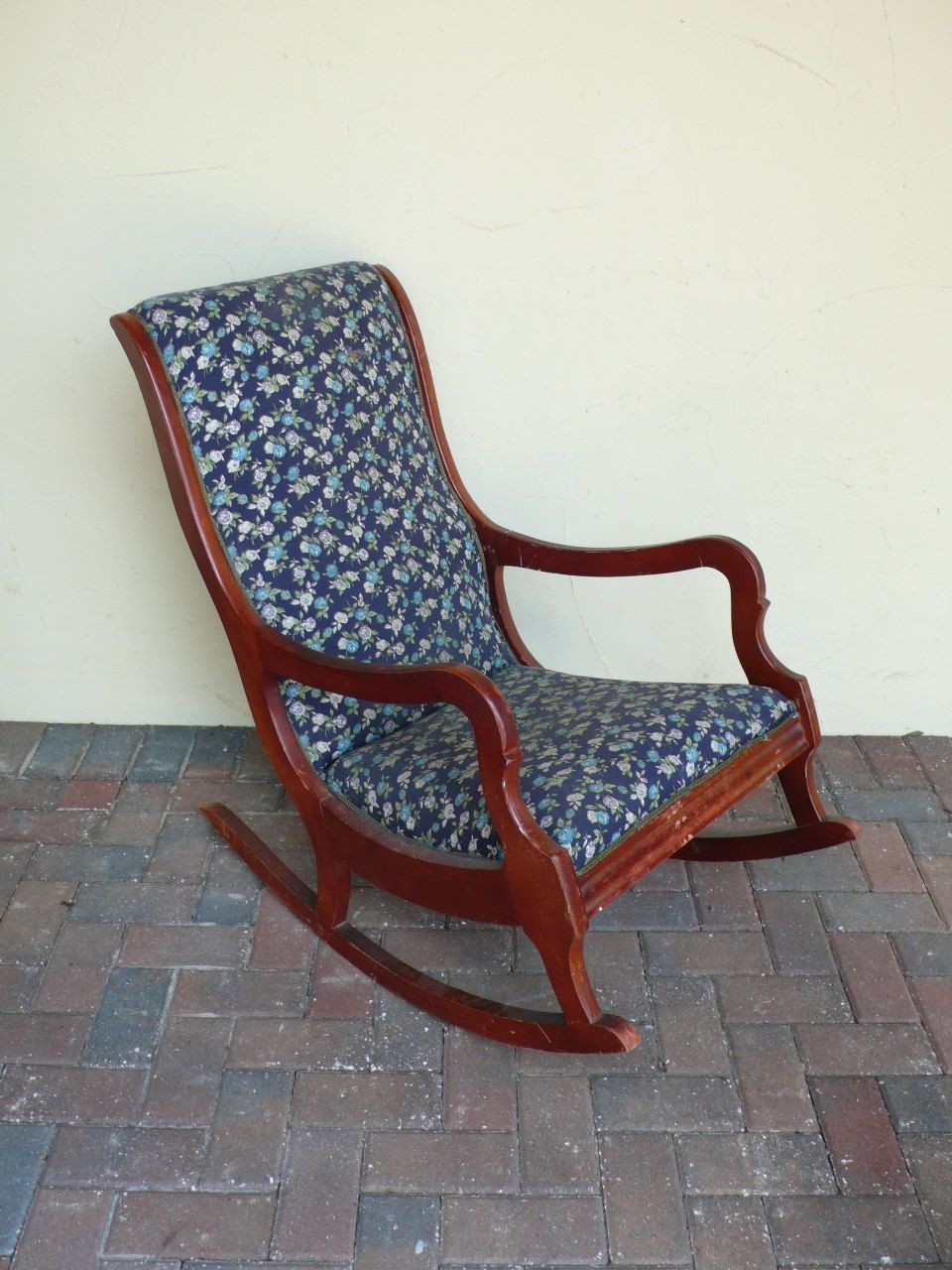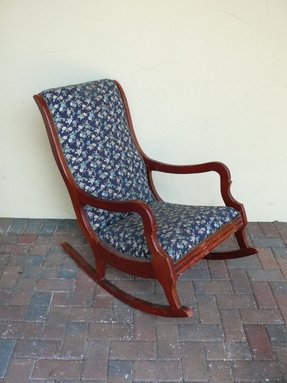 Vintage wood antique rocking chair wood
Traditional look for a vintage, antique rocking armchair made out of vibrant cherry wood with a reddish tint. The armchair is fitted with a flower-patterned upholstery made out of cotton fabric in a blue colour, providing a nice finish.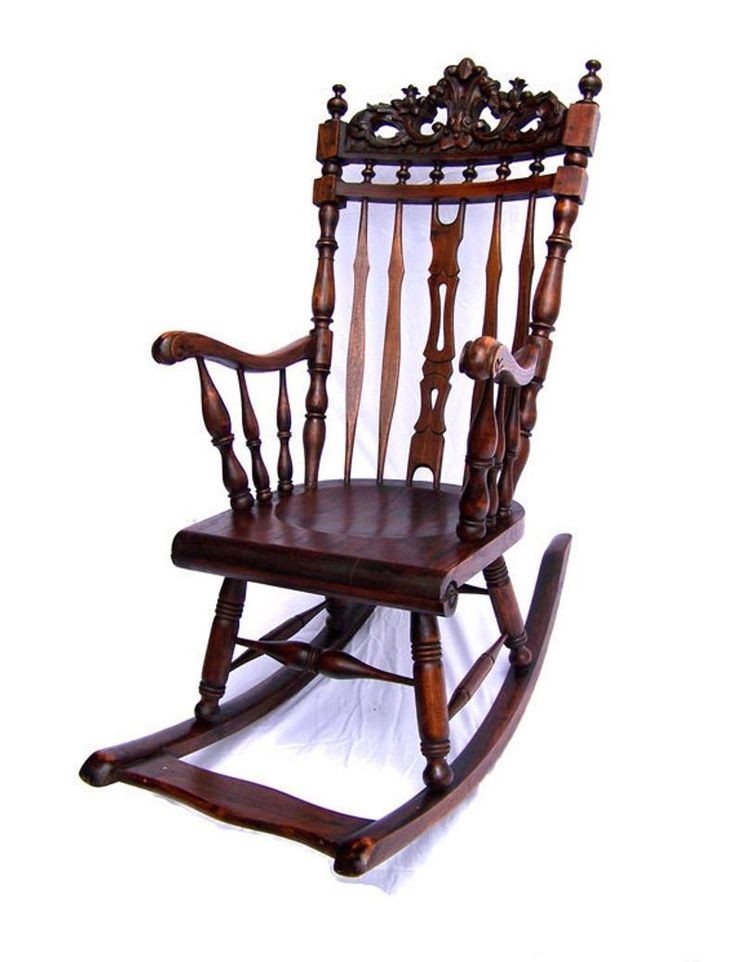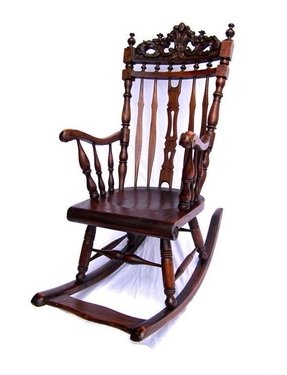 Reserved for s j summers antique rocking
This antique rocking chair is a beautiful combination of solid wooden construction and fine form. The whole is ideal as a design element in traditional style or a very functional furniture to relax.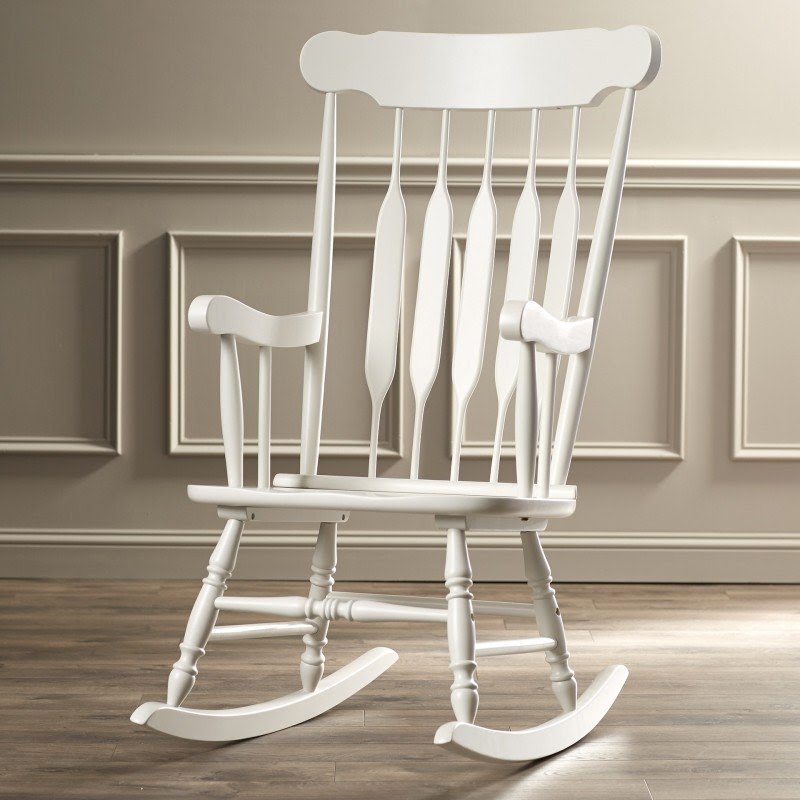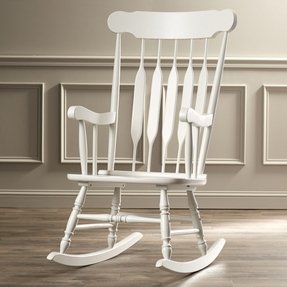 Magnus Rocking Chair
A classic and traditional rocking chair. Made of wood, with wide seat and comfortable high back. Solid construction and high quality finish. Perfect addition to any room, where you want to have a place for relaxation.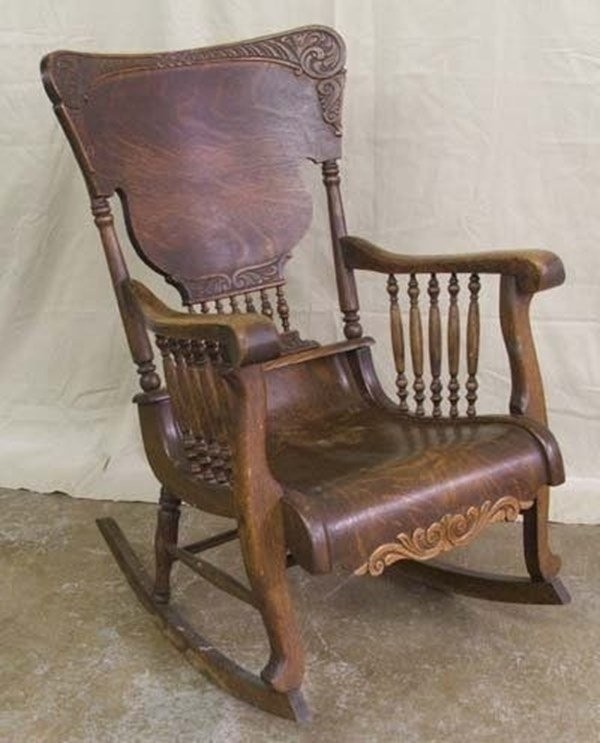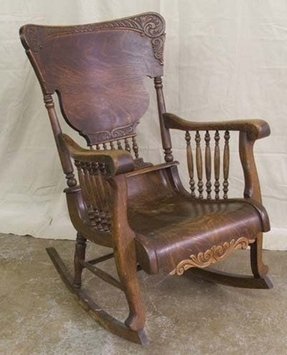 Antique Rocking Chairs | Antique Tiger Oak Rocking Chair : Lot 5204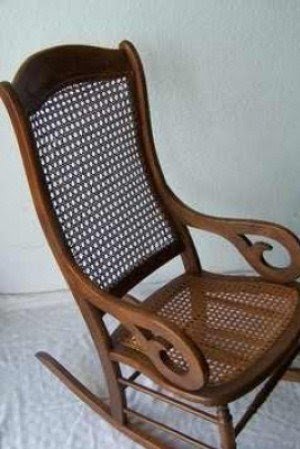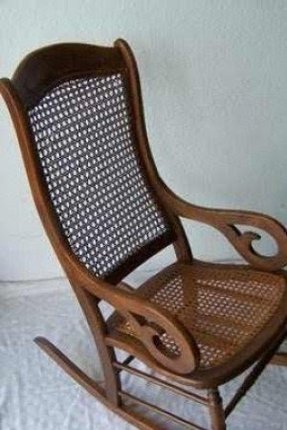 Rocking chair with wooden construction. It offers a mesh seat paired with a mesh backrest. Antique construction is durable, provides comfort and enhances interior aesthetics. The chair is resistant to excessive wear.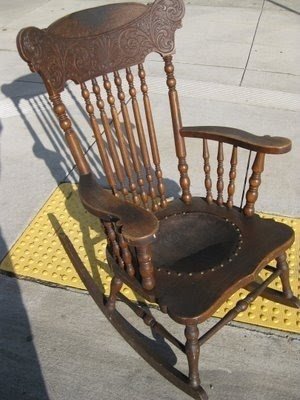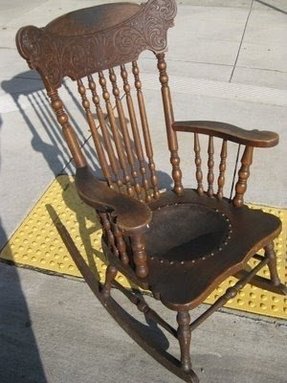 Oh my god! This rocking chairs looks like taken from the American Old West filmset. Such an elegant piece of furniture could be an ideal element for the stylized living room. The beautiful carved quirkinesses make it a little masterpiece.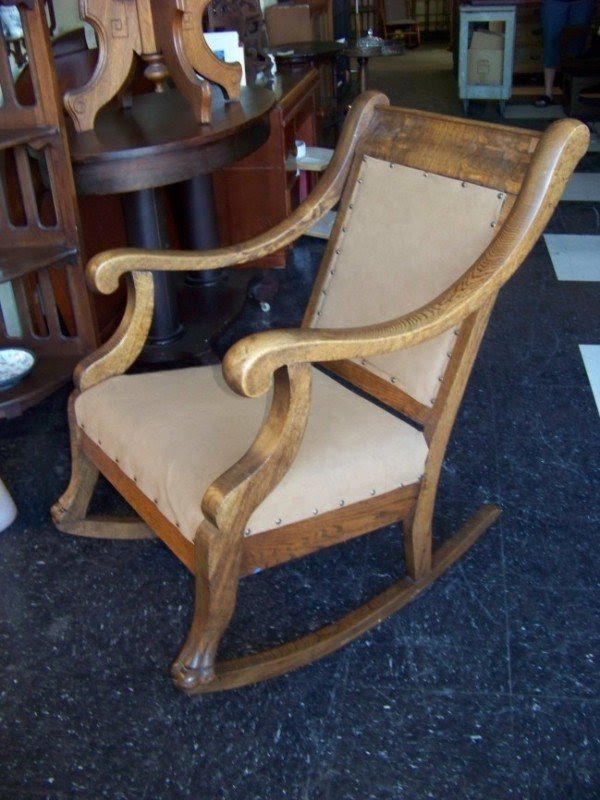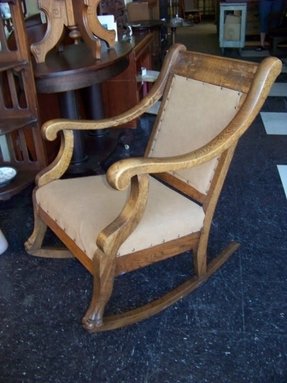 antique rocking chair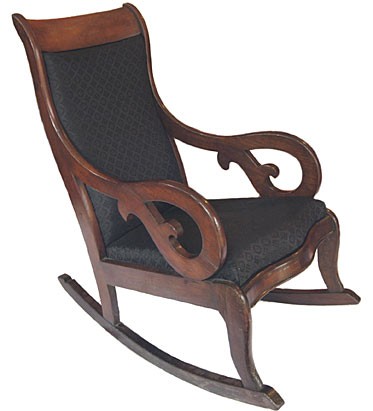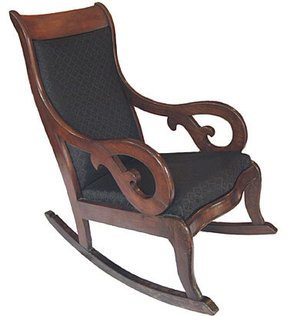 Antique approach to an old-fashioned rocking chair made out of dark oak wood with a coat of varnish. The rocking chair is fitted with a cotton upholstery on the seat and the back in a black color, providing a classy detail.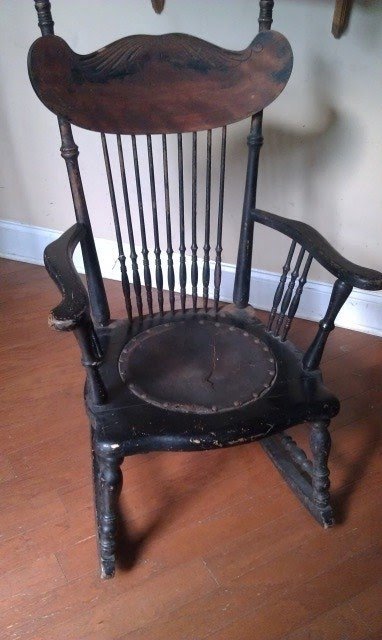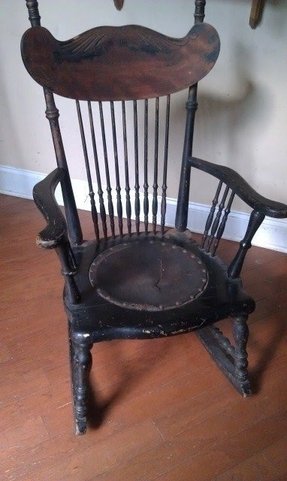 Antique Furniture / Identifying an antique Windsor rocking chair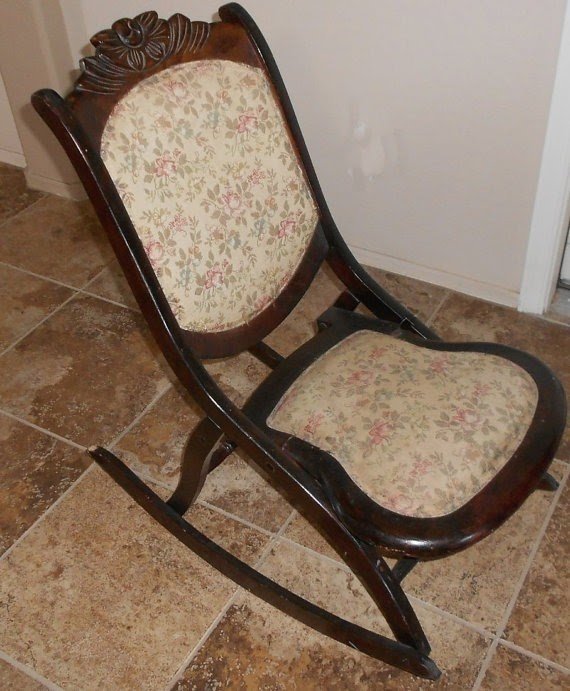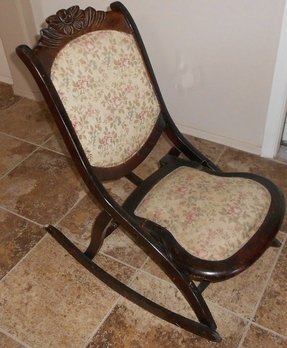 Antique Rocking Chair Late 1800's Victorian Sewing Chair, Furniture ...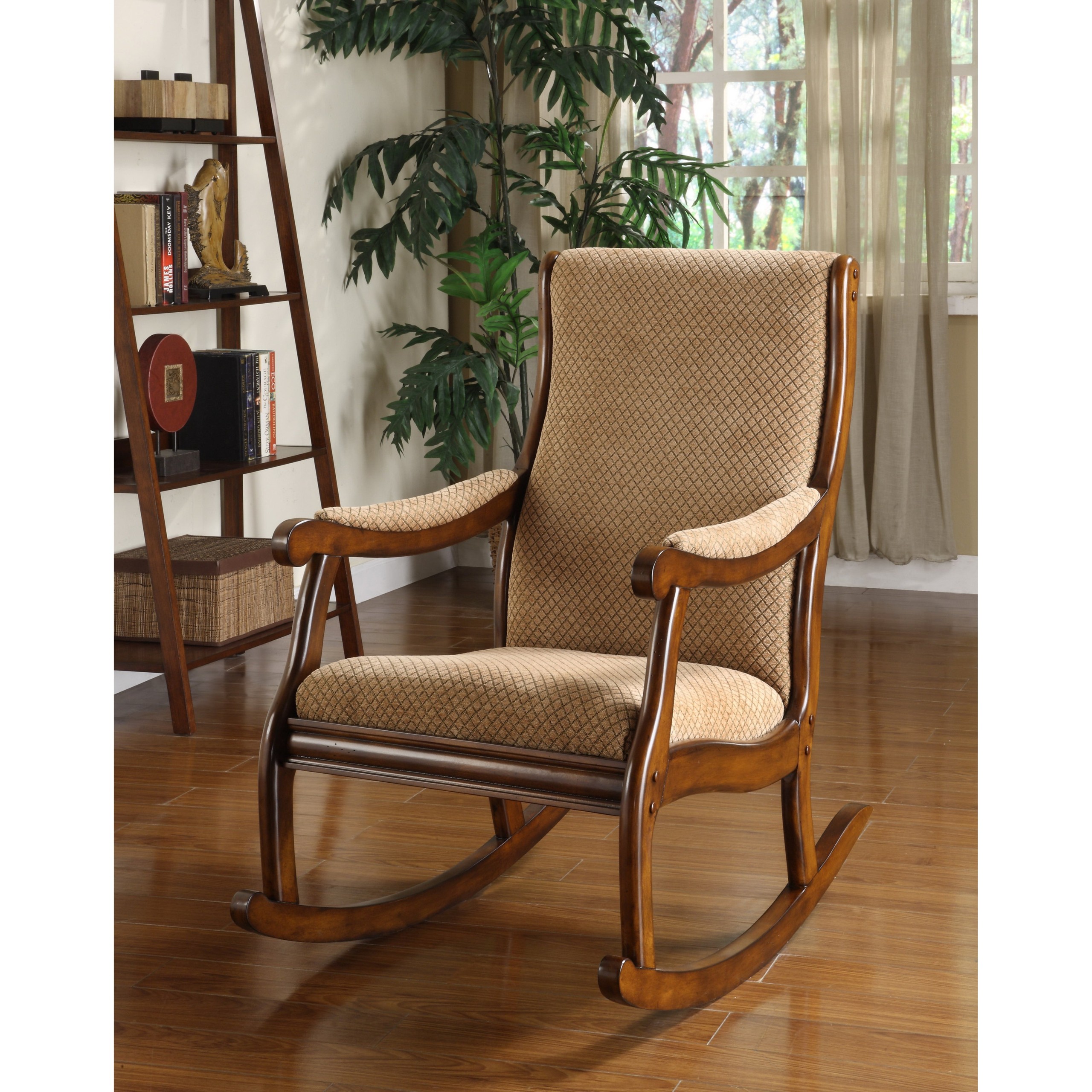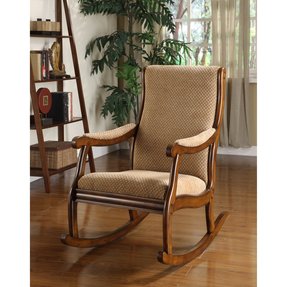 This rocking chair is a high quality functional and decorative piece of furniture created for use in living rooms, bedrooms, home libraries and other indoors. Its frame is made of solid wood and it features a padded seat, arms and a backrest.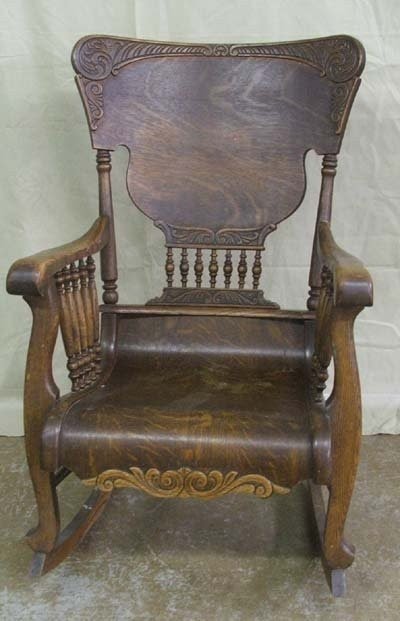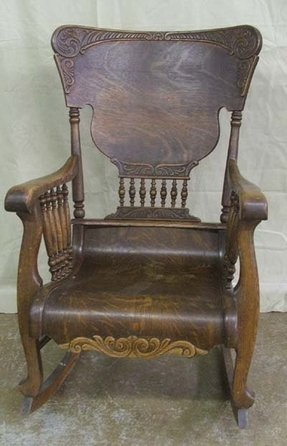 Antique Tiger Oak Rocking Chair, spindle high back with applied ...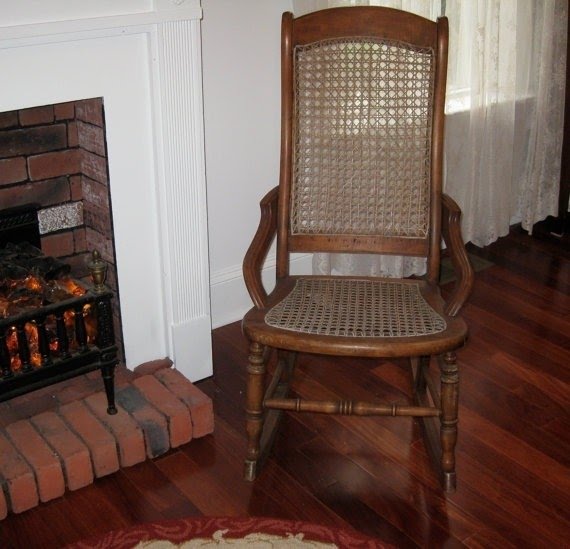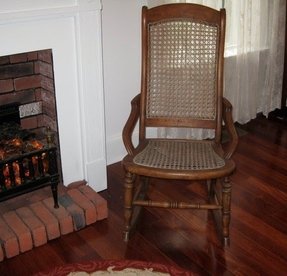 Antique Rocking Chair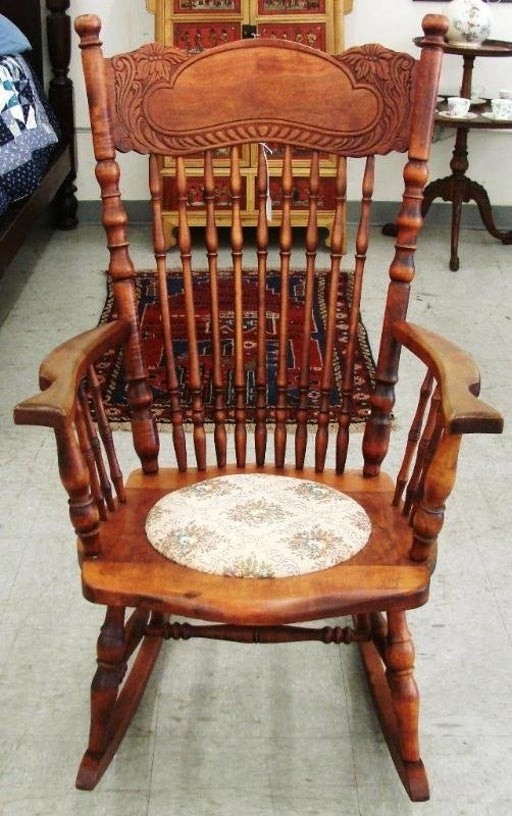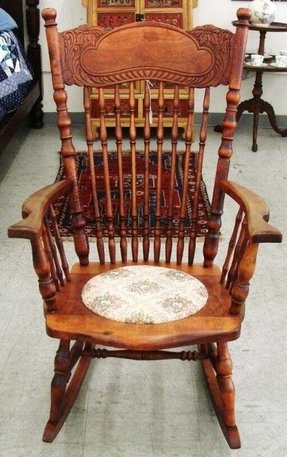 215: Antique, Spindle Back Rocking Chair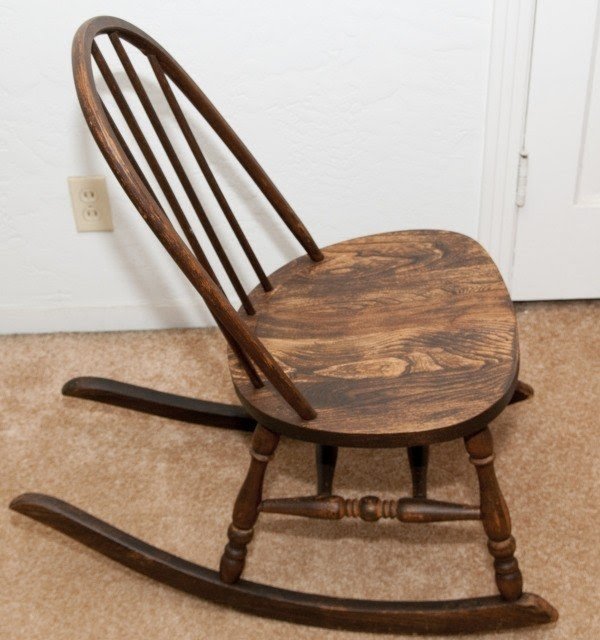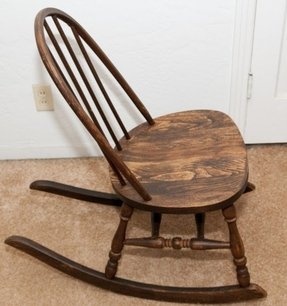 Rocking chairs never go out of fashion – check out this great, antique chair right here. It has proven its worth over the time it was used. Its timeless appeal will enhance every interior out there, not matter the design and style.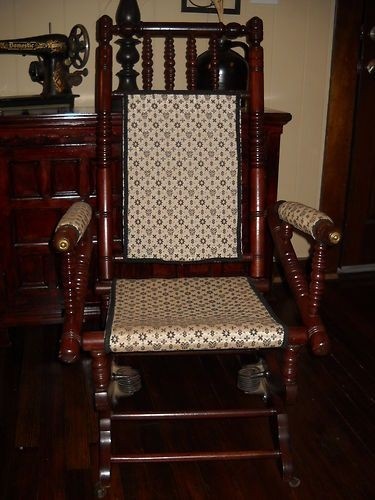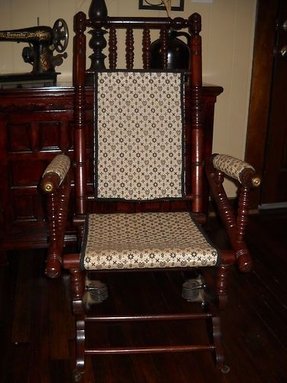 Antique Rocking Chair | eBay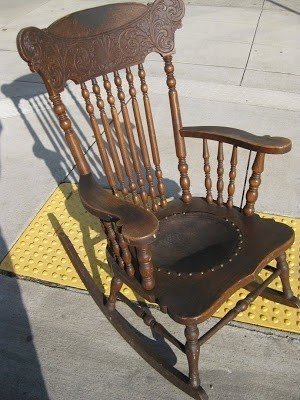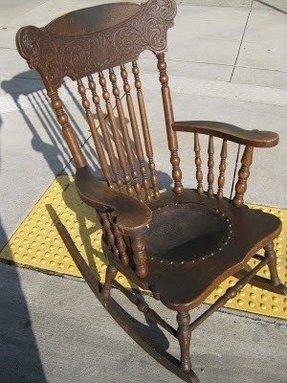 SOLD - Antique Rocking Chair - $40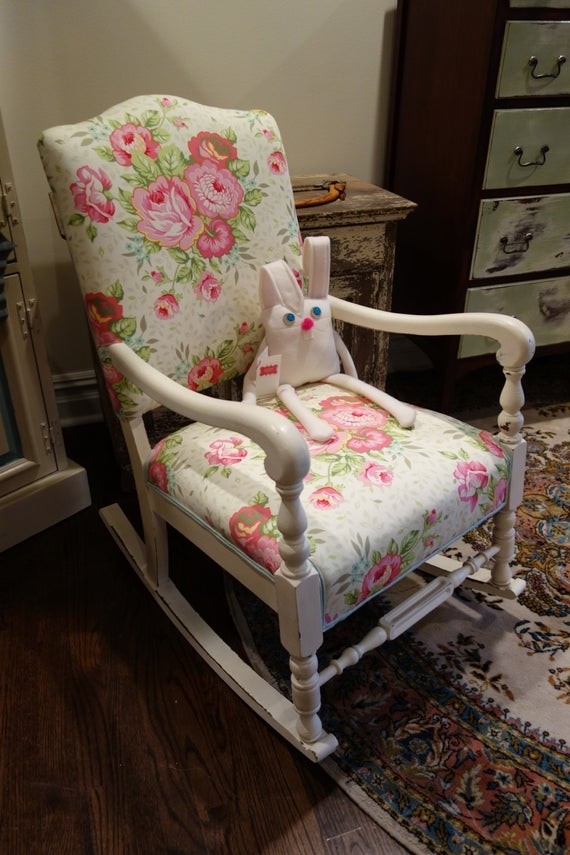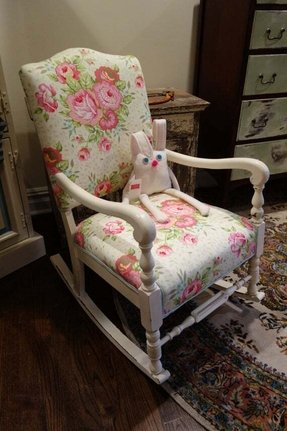 Antique Rocking Chair Upholstered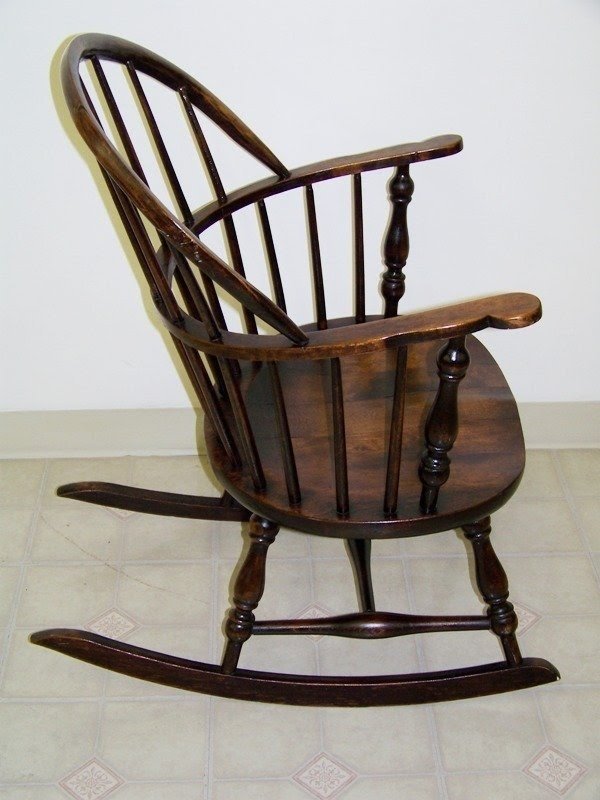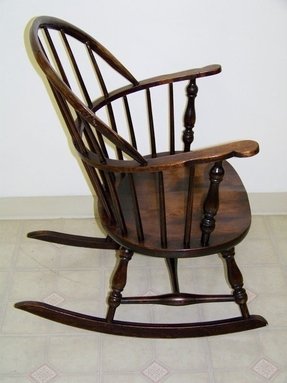 190: Antique Windsor Rocking Chair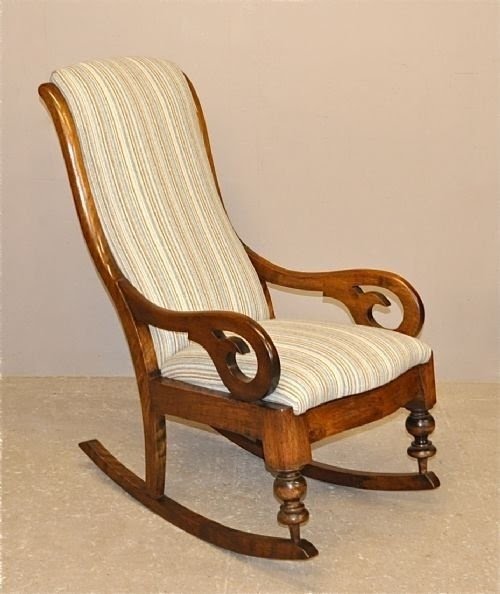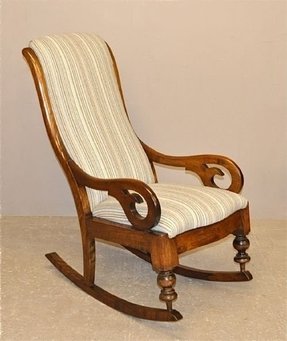 : antique chairs antique rocking chairs antique upholstered chairs ...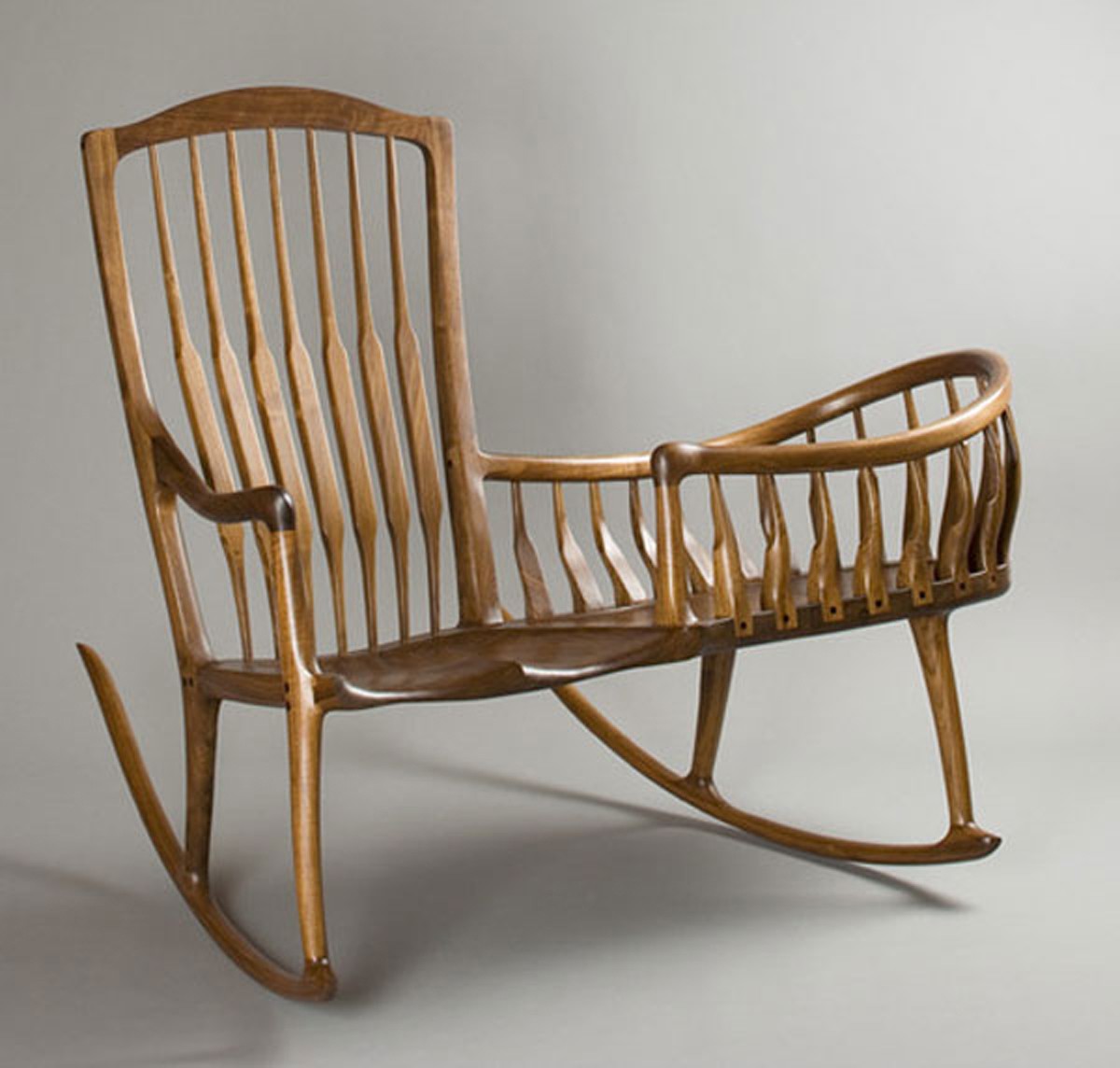 Master craftsman Scott Morrison describes his Rocker Cradle: "Here I updated a 1700's style Windsor Nanny Rocker using Sam Maloof's Classic Rocking Chair design as a basis."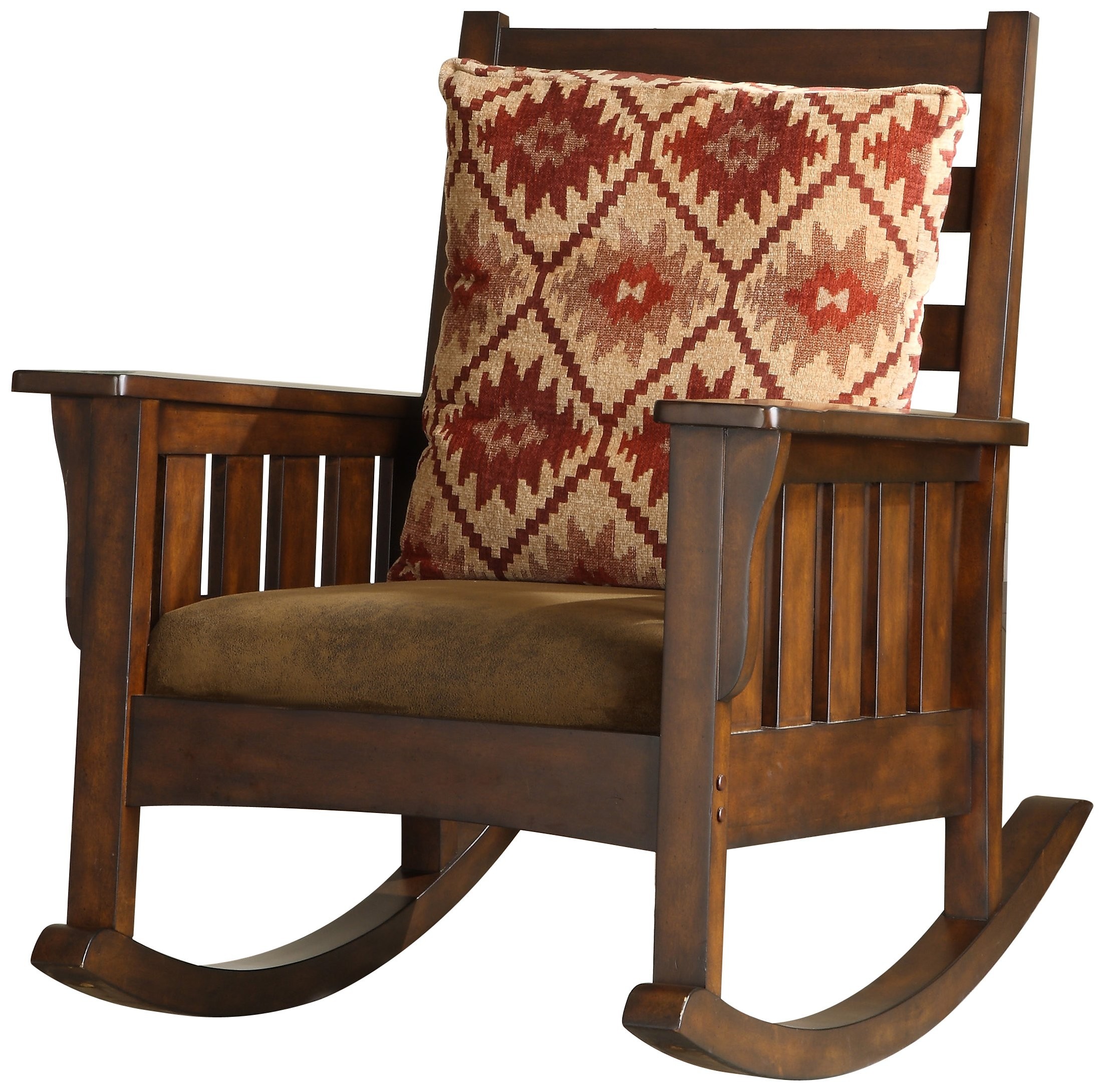 This type of product is a high quality rocking chair based on a durable frame made of solid wood. Its seat cushion is very soft, so it assures the highest level of comfort. It has got a removable pillow back.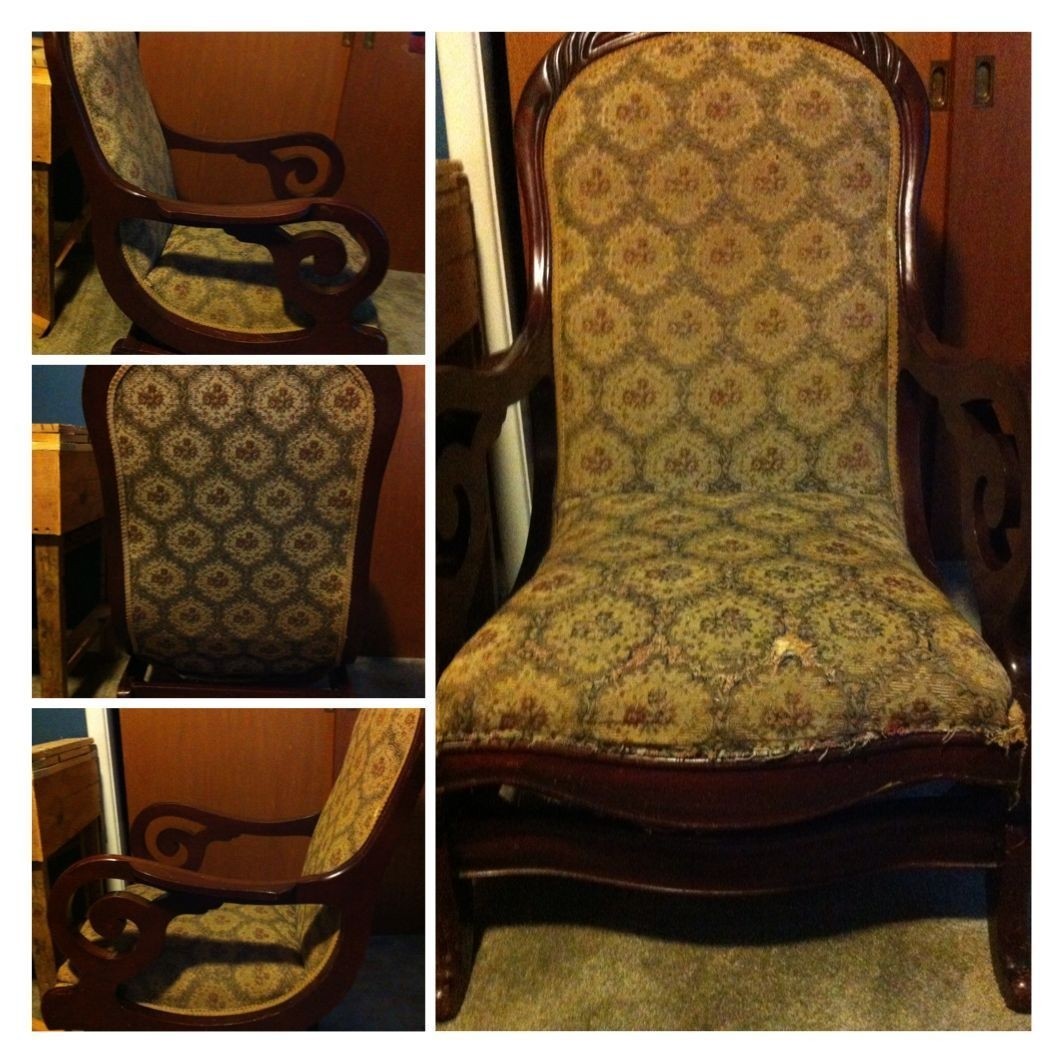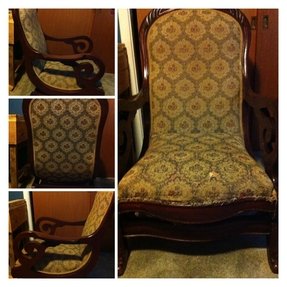 antique platform rocking chair antique armless rocking chairs antique ...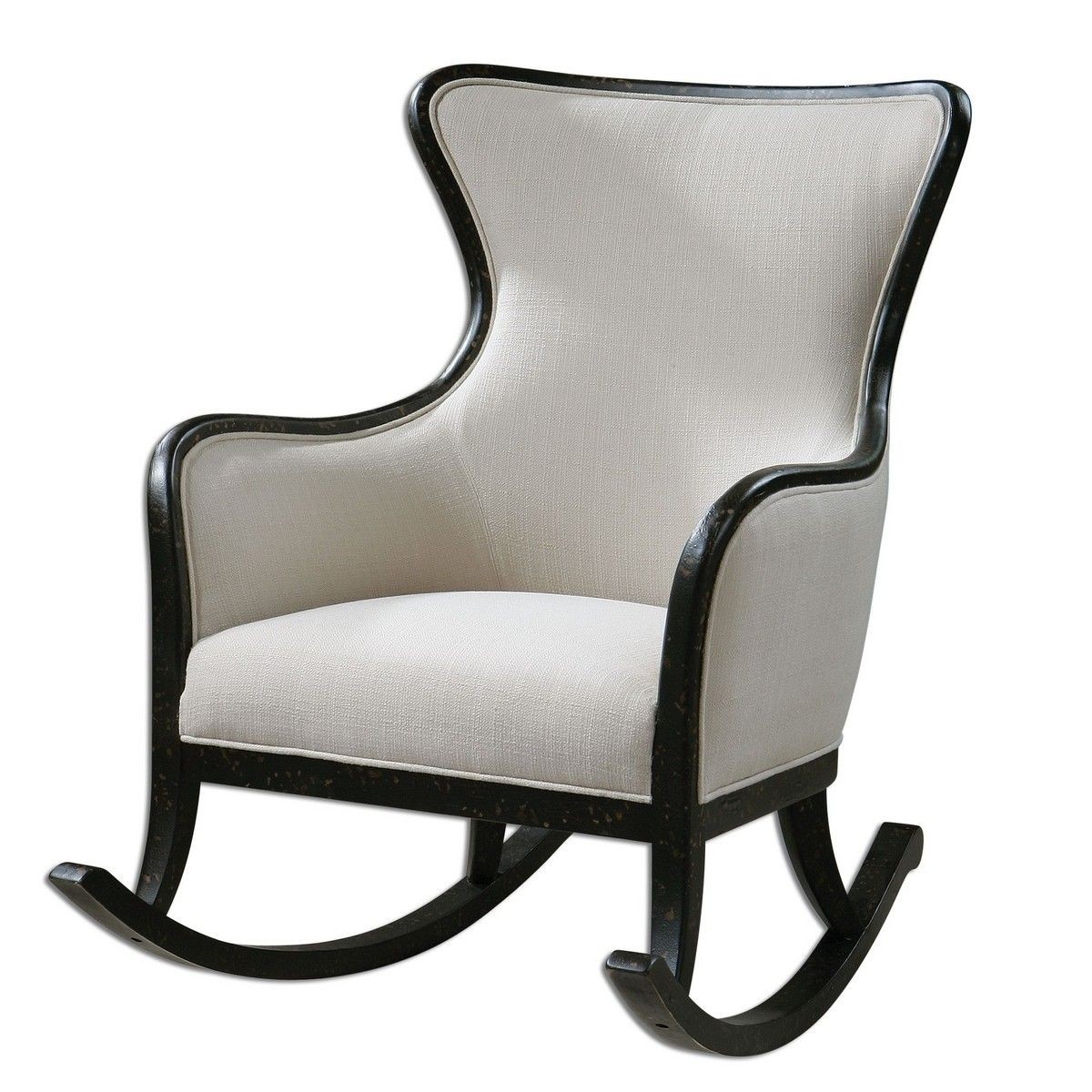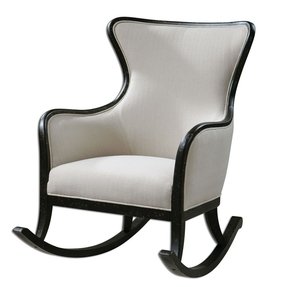 this arm chair has got a classic and elegant design that fits perfectly to your living room. The black and white finish add beauty to any home. This product is nicely finished and perfect for you.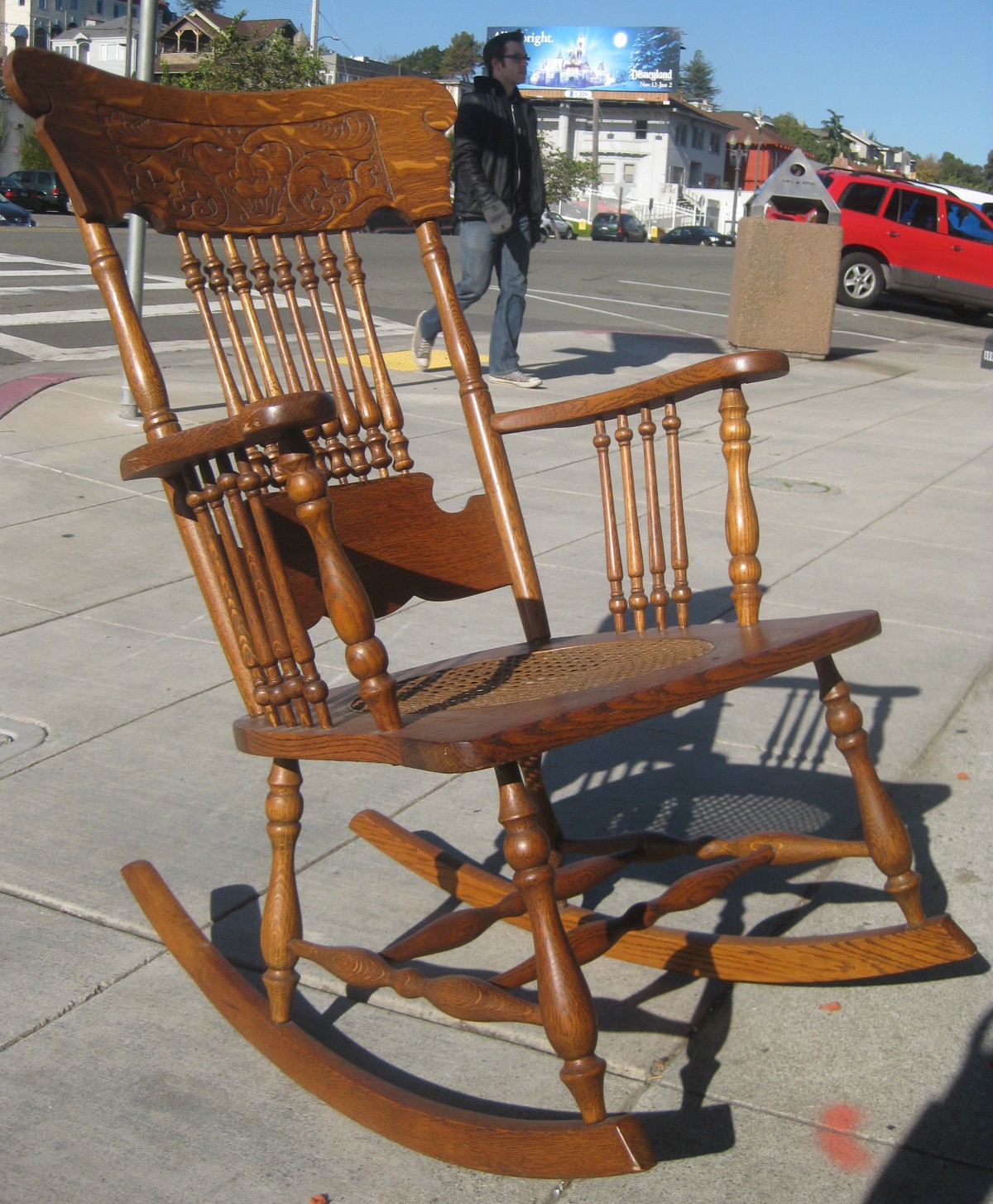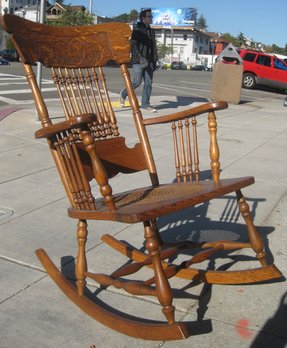 SOLD - Antique Rocking Chair - $100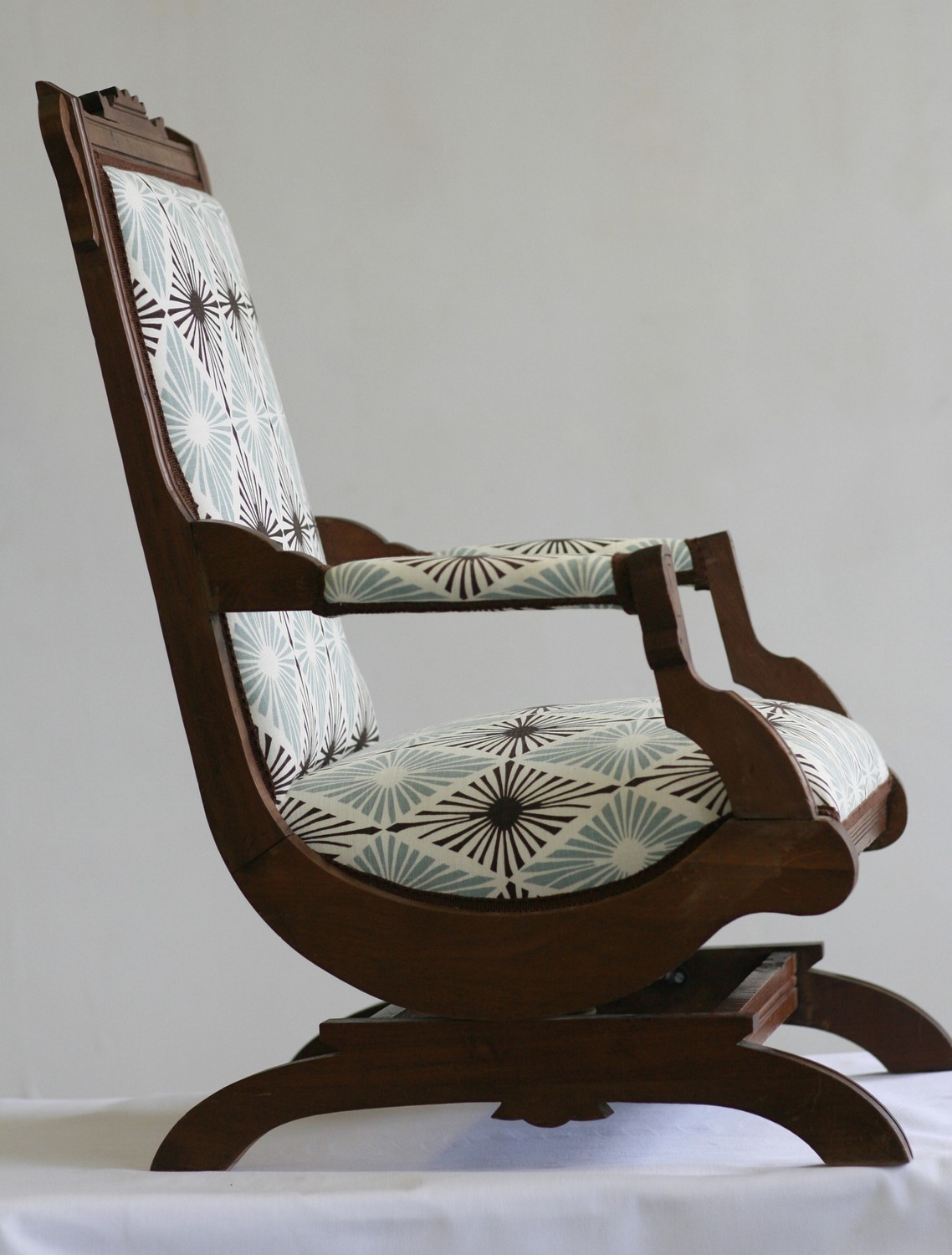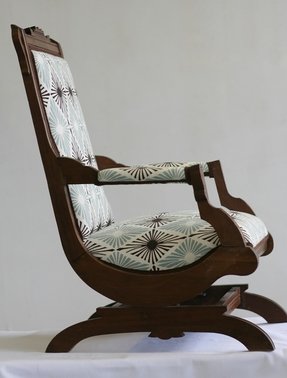 Similar to the one I just bought at thrift store. Need to find mod fabric to reupholster mine.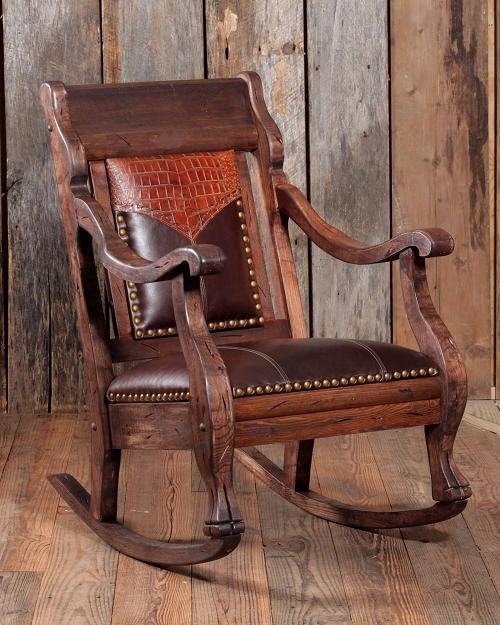 Great rocking vintage chair that makes all the autumn afternoon indoors, and spring on the veranda - wonderful.Handmade from oak wook antique chair - has a yoke on the seat back that is upholstered with embossed tobacco leather. Everything finished with nails.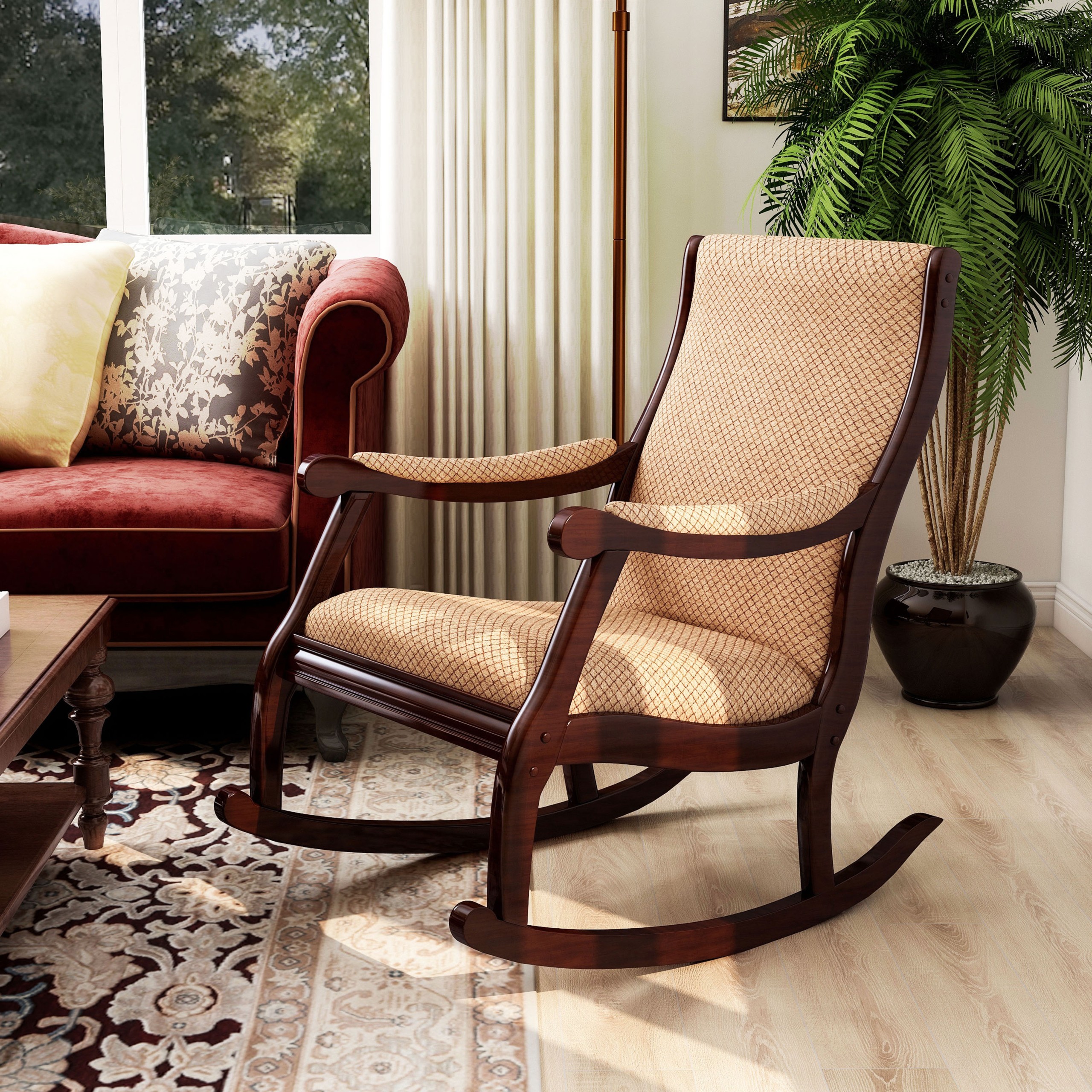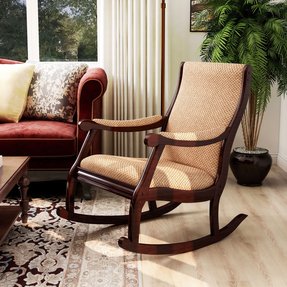 This lovely rocking chair is upholstered in a quality diamond-patterned fabric, including a contoured seat and back, and curvy armrests. The frame is crafted from solid wood and covered in an antique oak finish.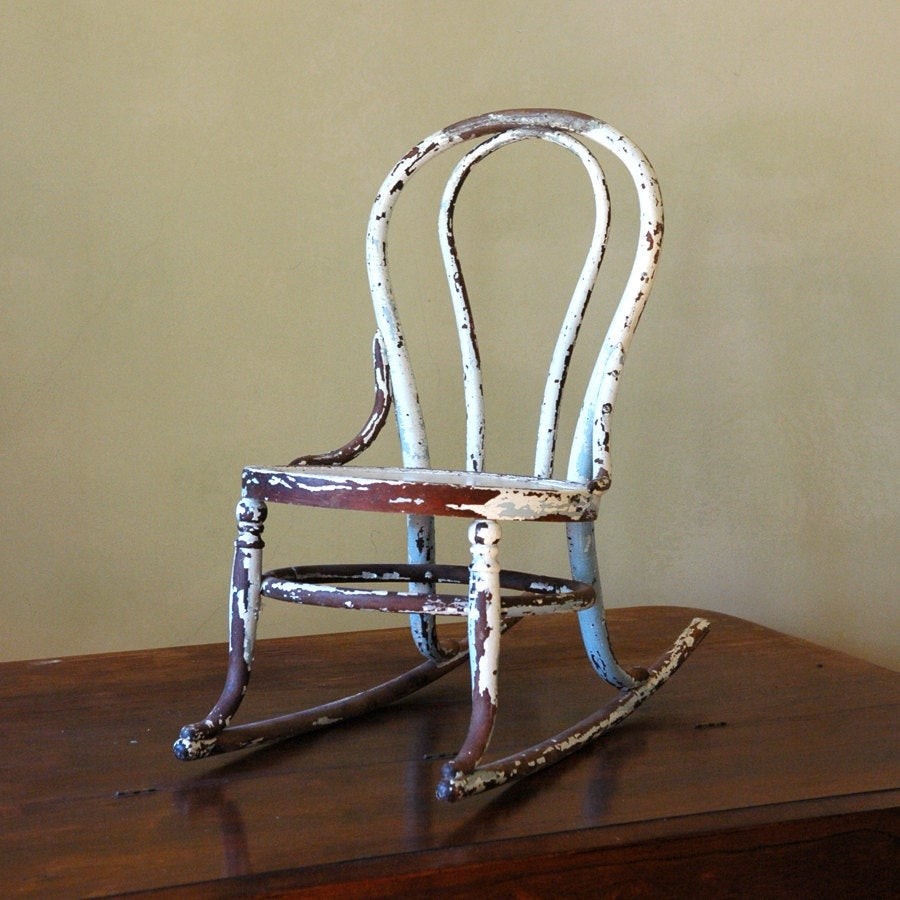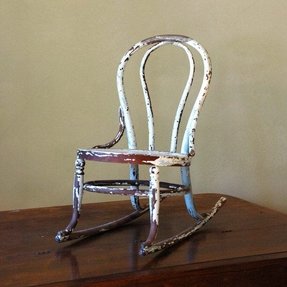 antique rocking chair - nice multi coloured distressing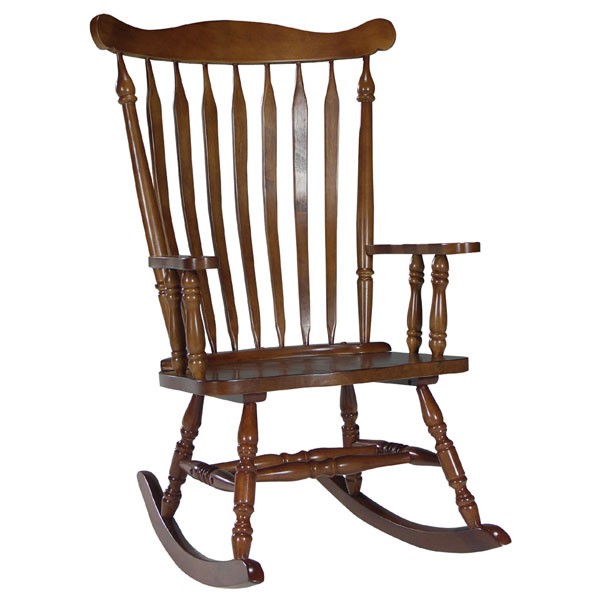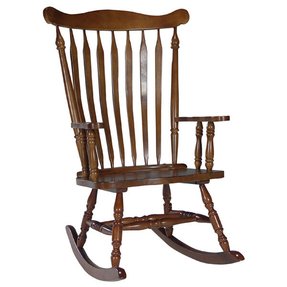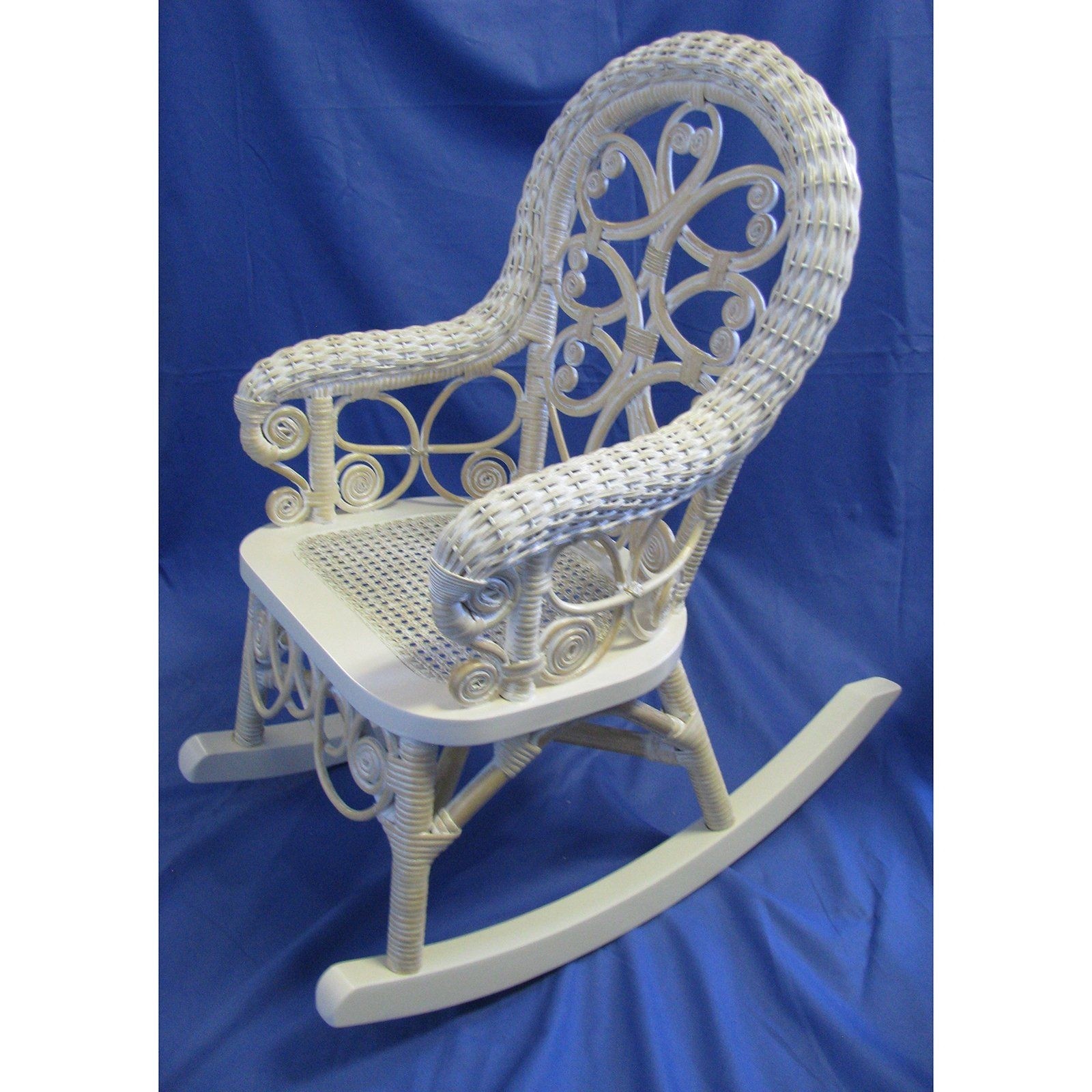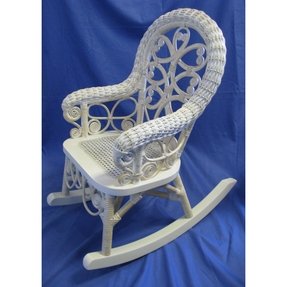 It is an adorable and comfortable child's rocking chair that is available in two color options to choose: pink with white and white wash. You will be impressed how pretty and cute this product is.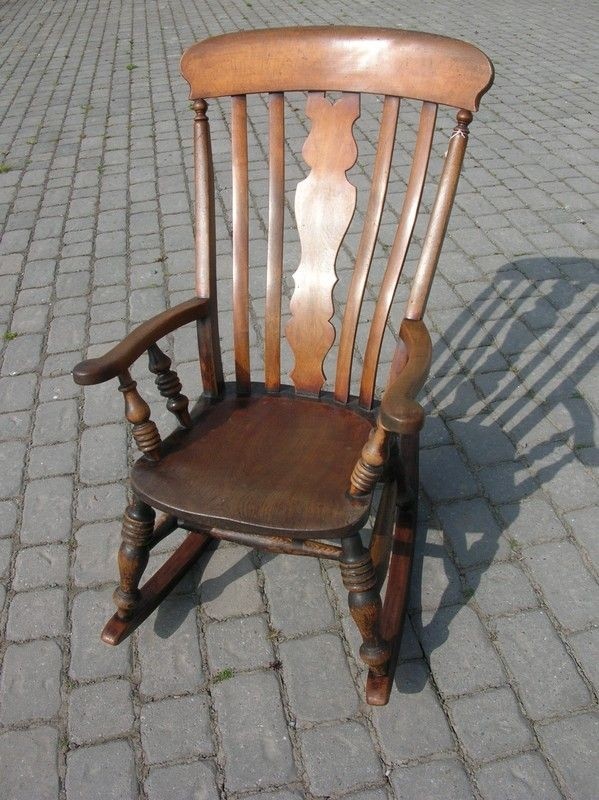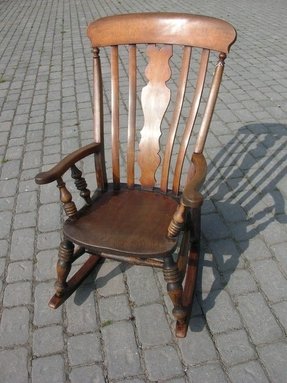 Image Search Results for antique rocking chairs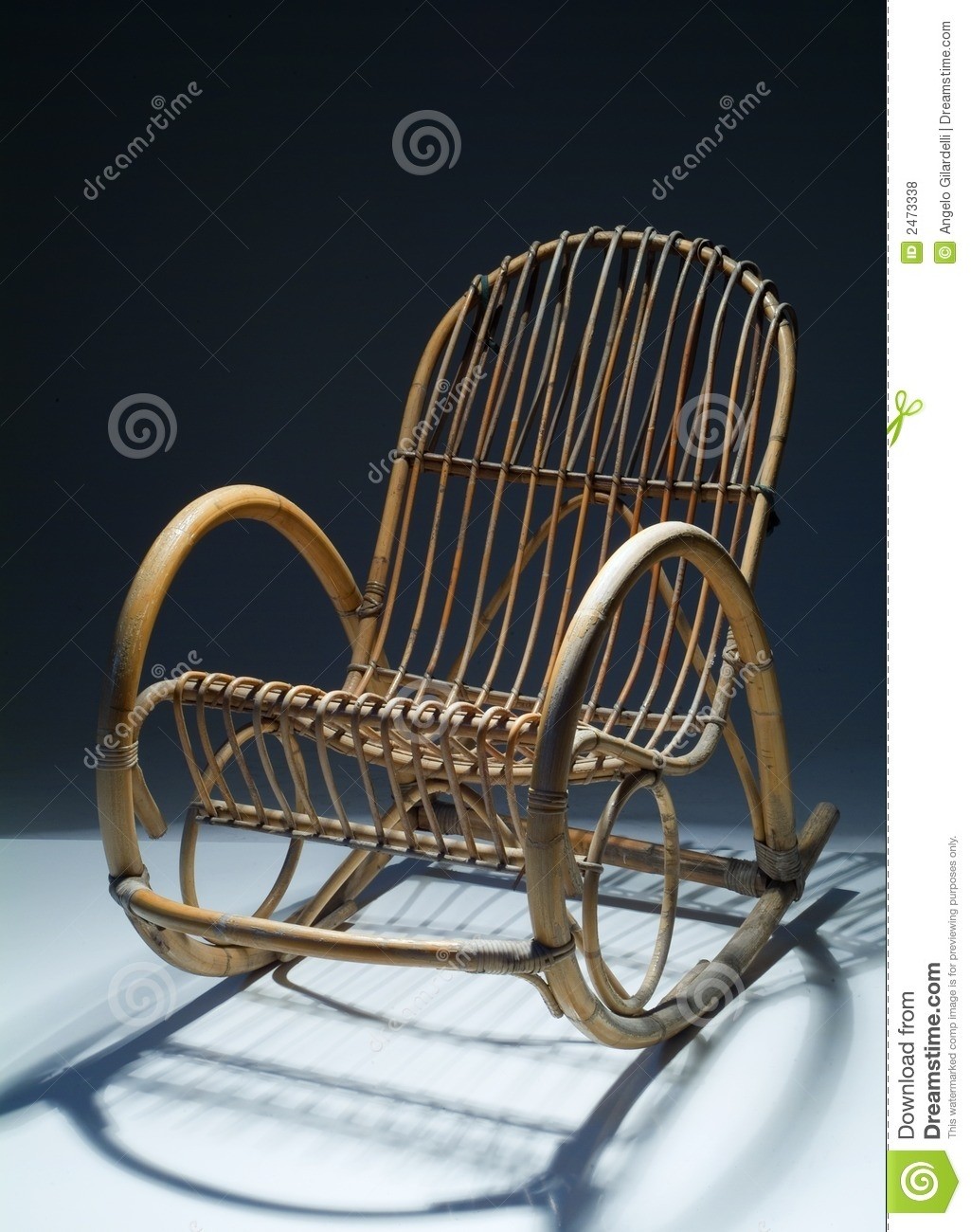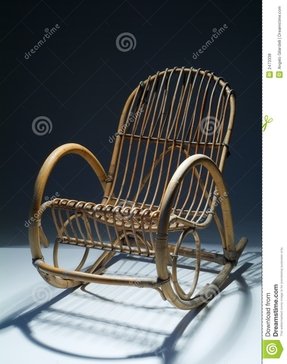 Antique Rocking Chair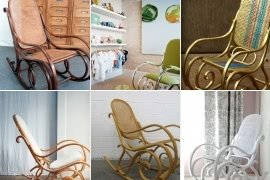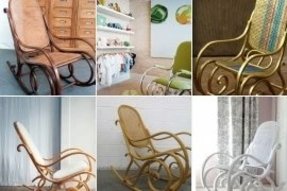 Beautiful Antique Authetic Thonet Bentwood by onemanstrashlasvegas, $899.99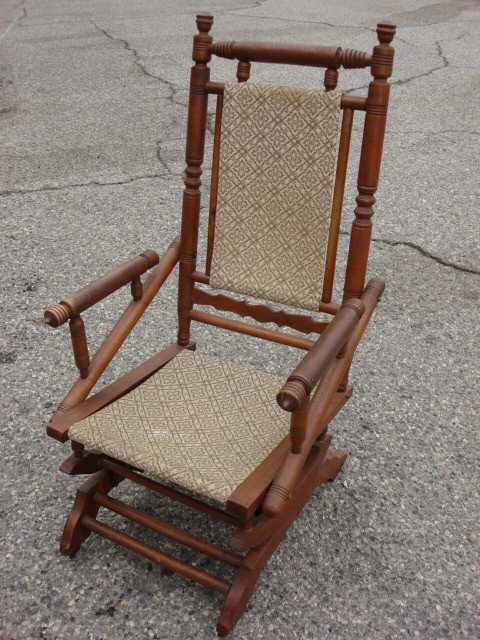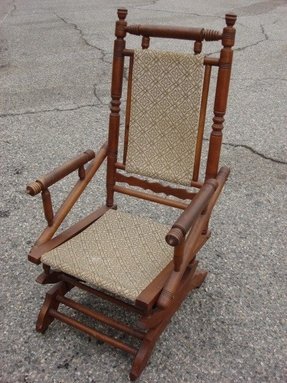 American Antique Rocking Chair Victorian Antique Furniture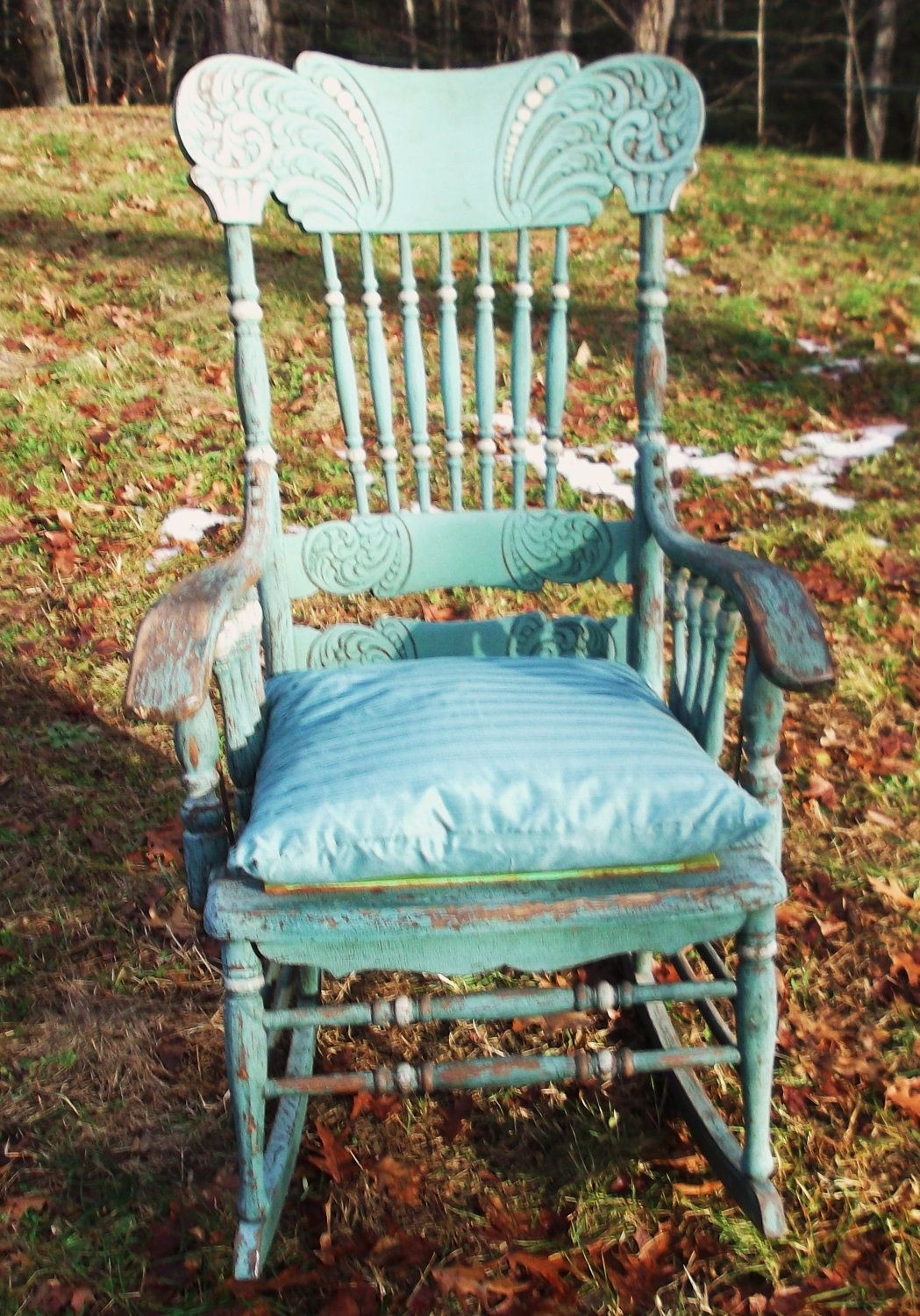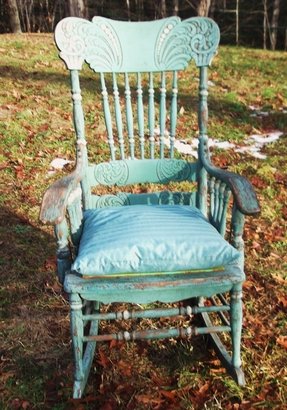 Antique Rocking Chair Victorian Amazing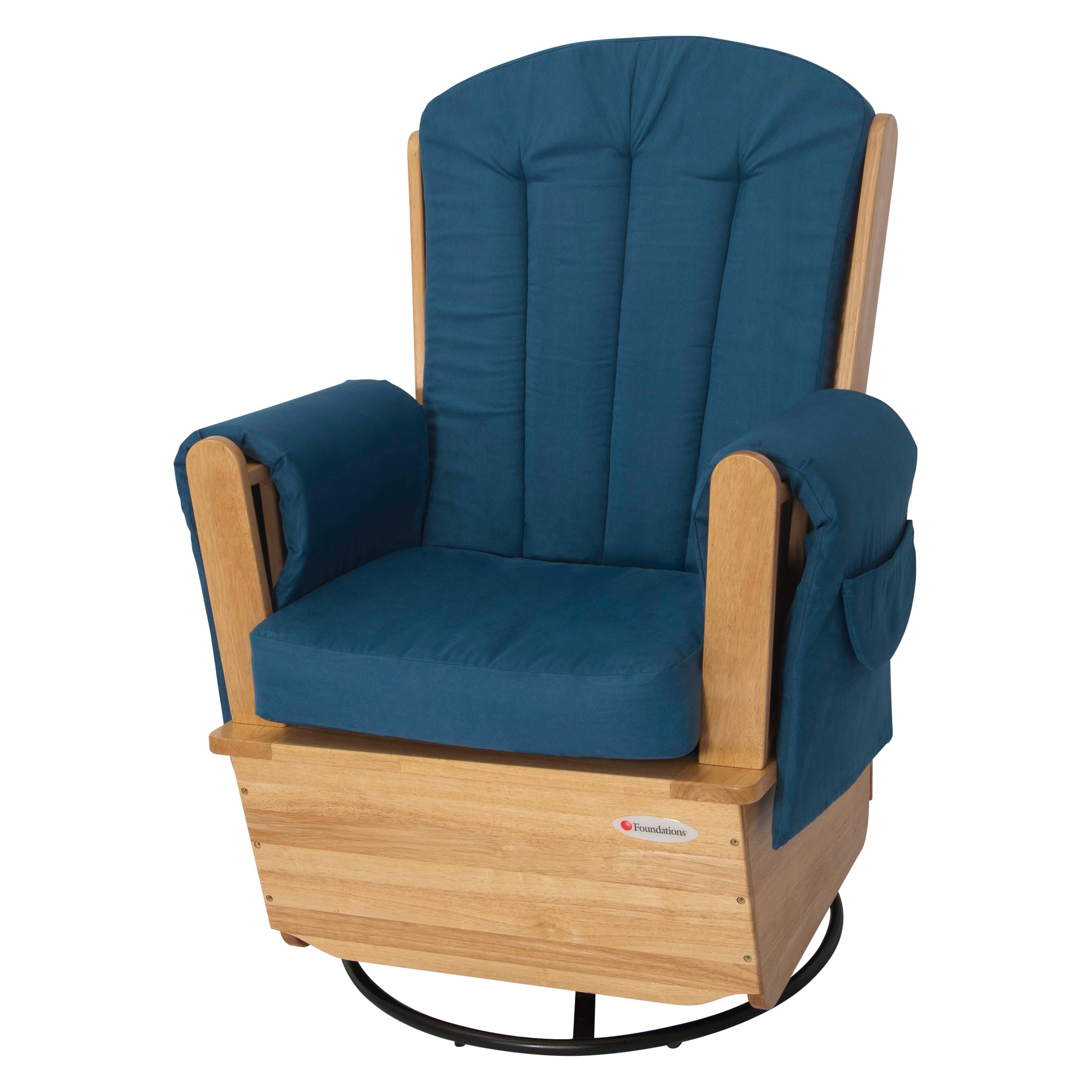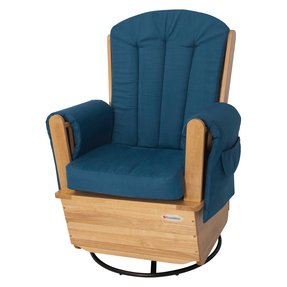 This glider rocker is functional and comfy, especially suitable for nursing mothers. The recliner features a sturdy wood frame, and a removable microfiber cushion. The arms provide maximum arm support while feeding. The chair swivels, rotates, and glides.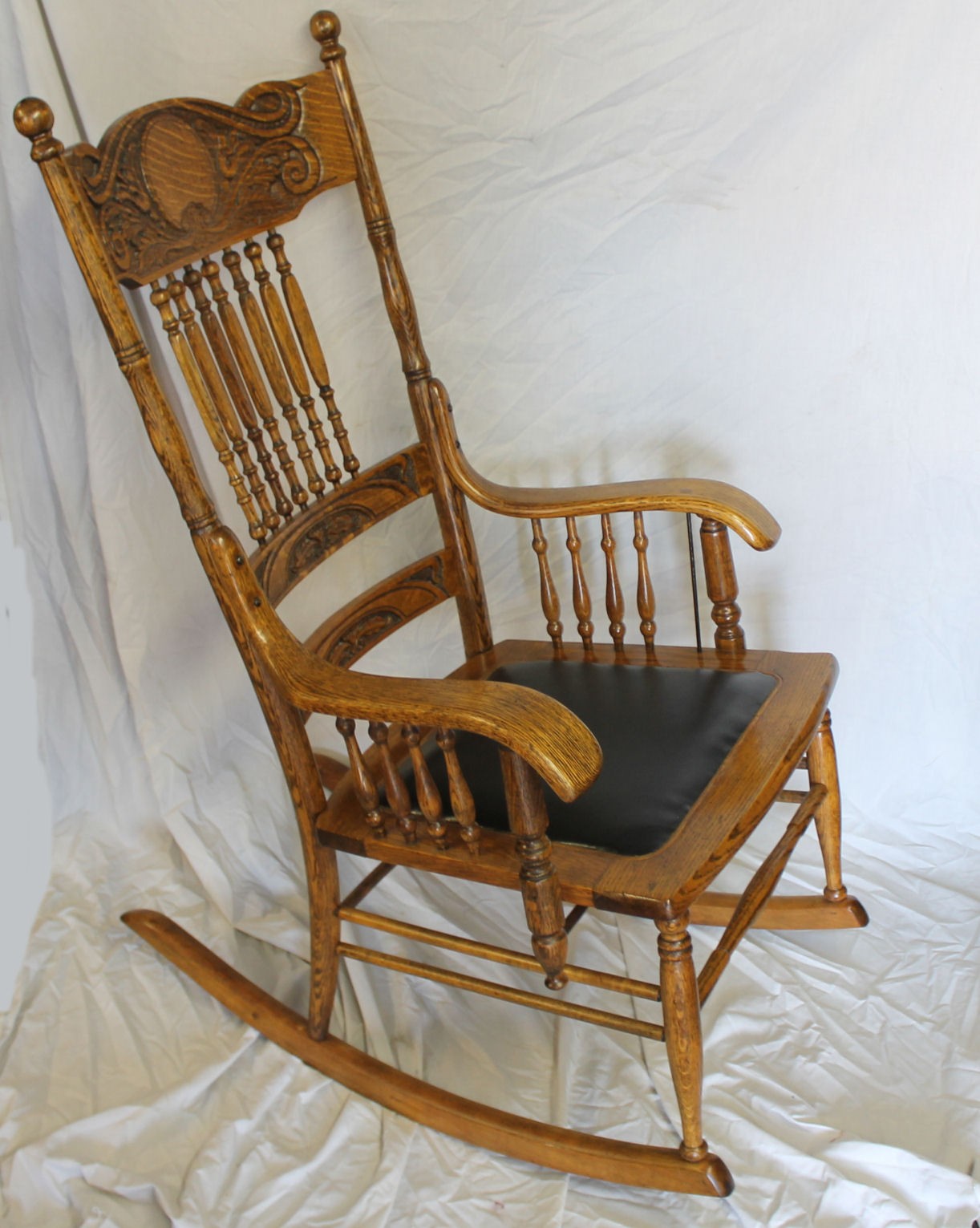 Bargain John's Antiques | Antique Oak Carved back Rocking ...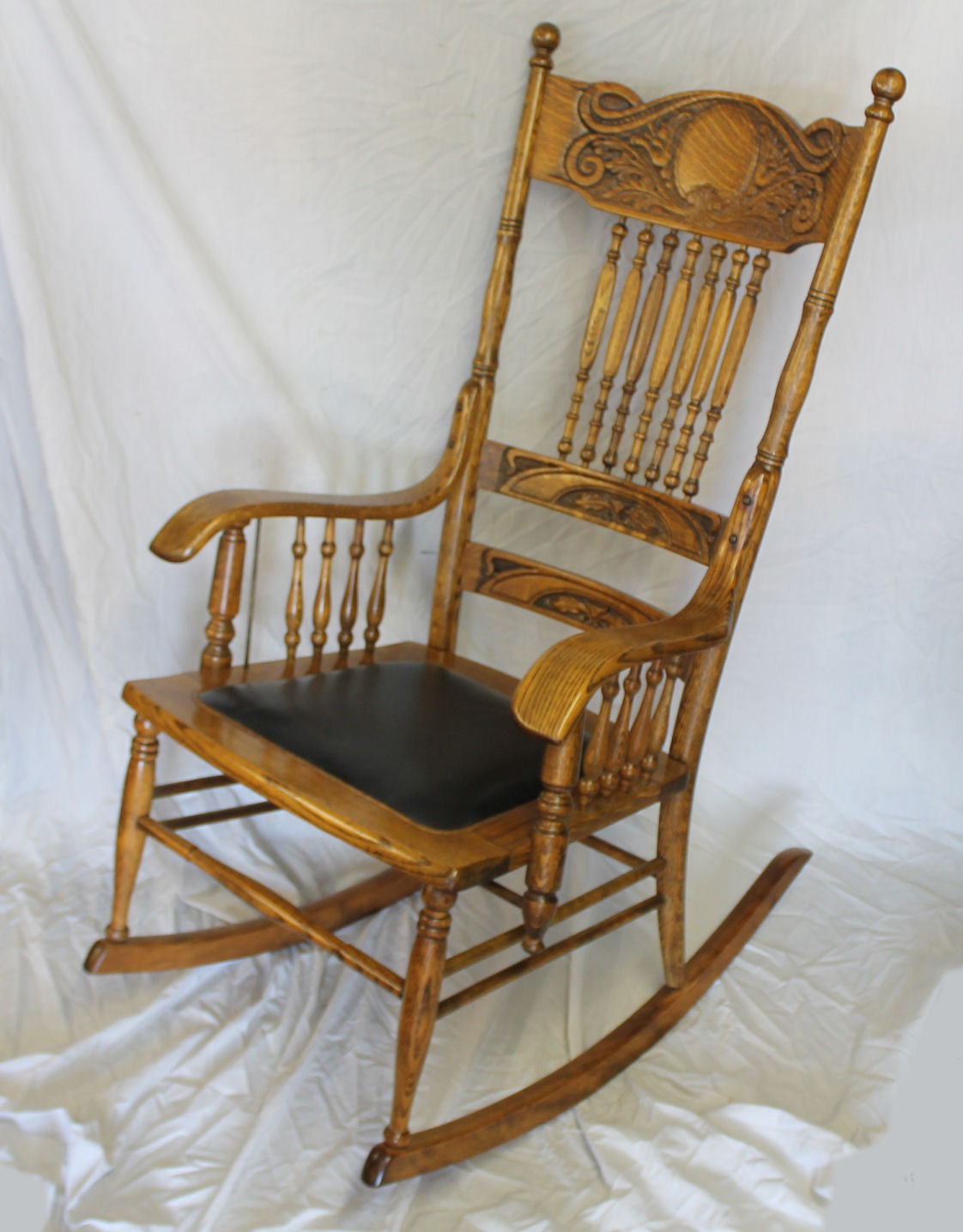 Bargain John's Antiques | Antique Oak Carved back Rocking ...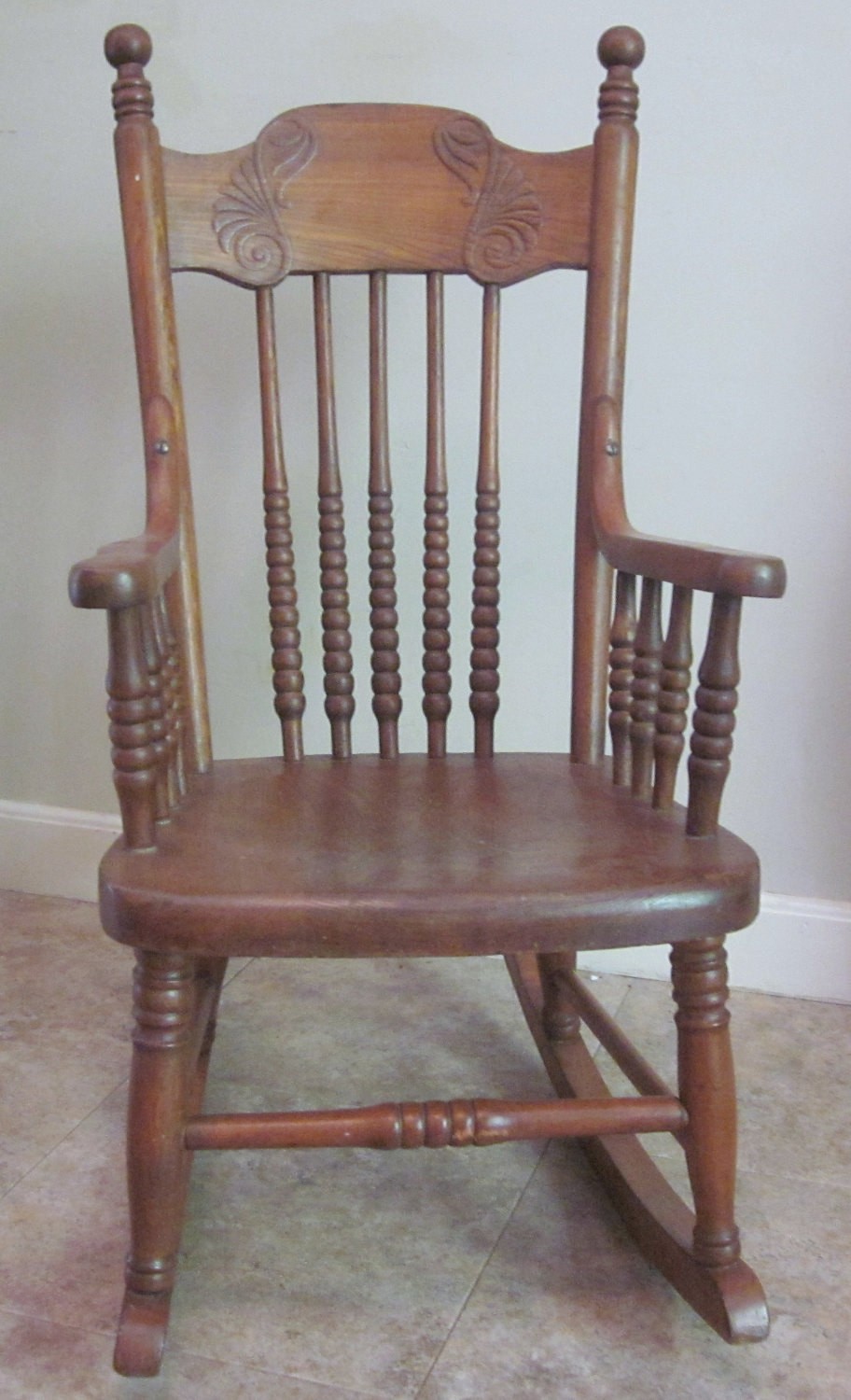 Antique 1920's Solid Oak Child's Rocker Rocking Chair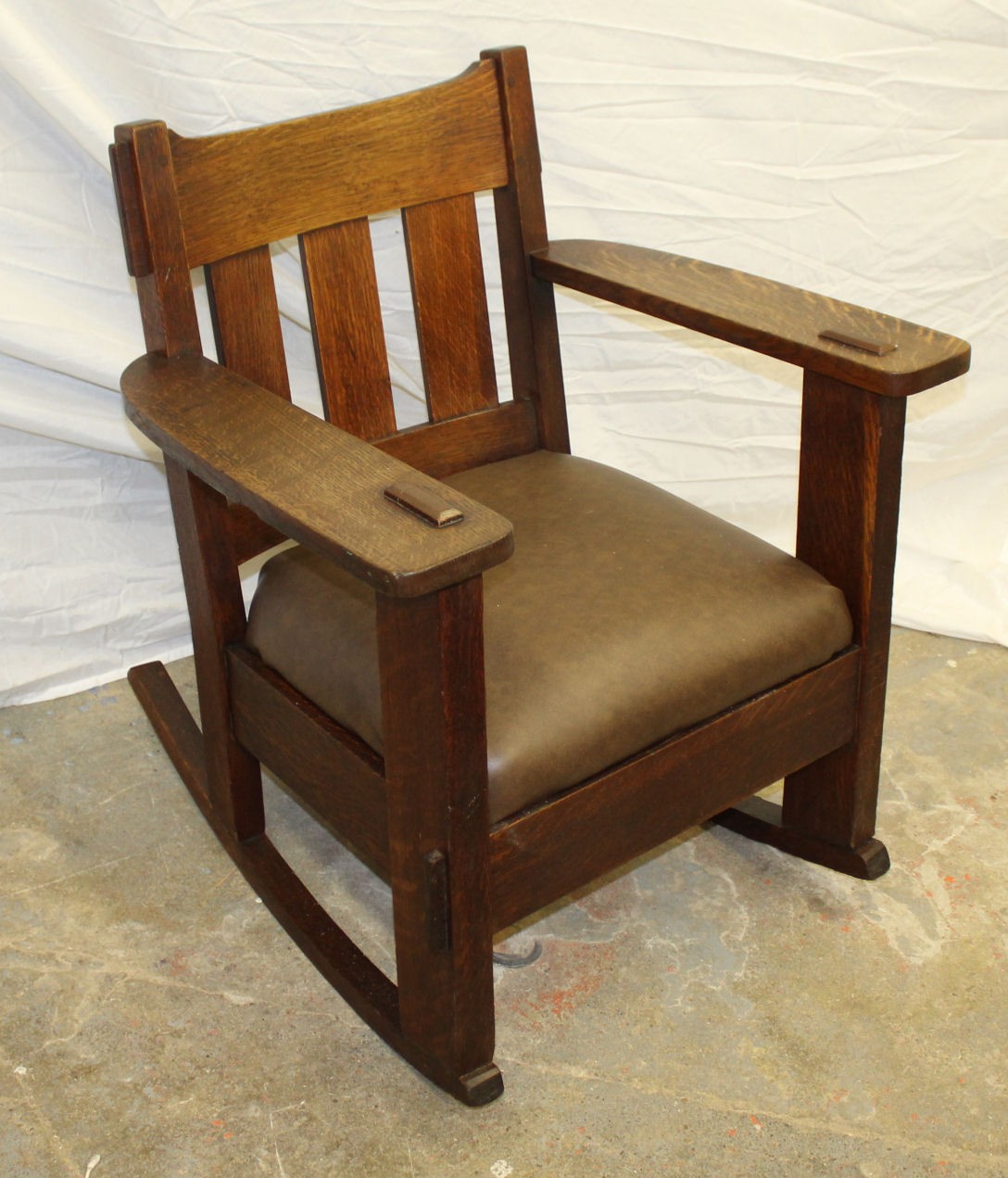 Bargain John's Antiques | Antique Mission Oak Rocking ...