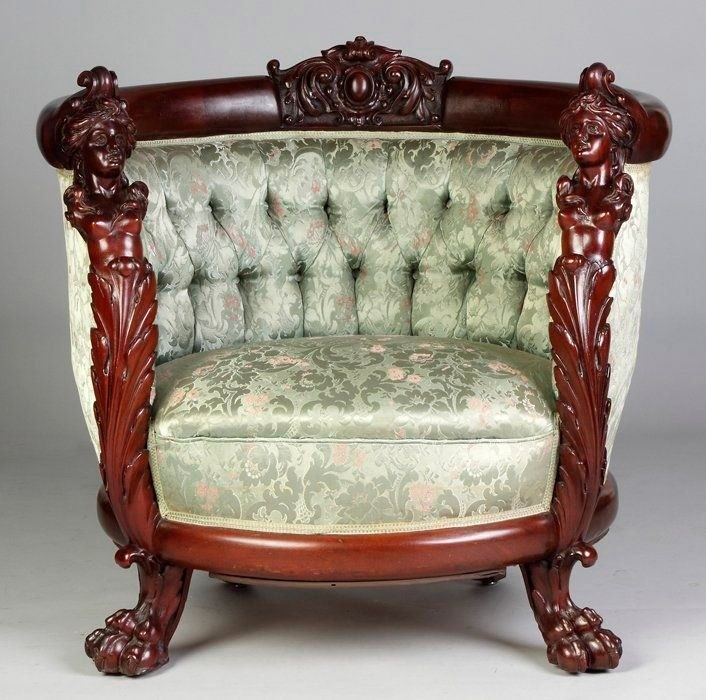 This royal chair is going to enhance your interior decor, flawlessly. The wooden frame is a true masterpiece, with lion paws instead of feat, and carved women figures decorating chair's sides. The back is beautifully button-tufted, while the seat is very soft, and covered with a quality fabric with floral patterns.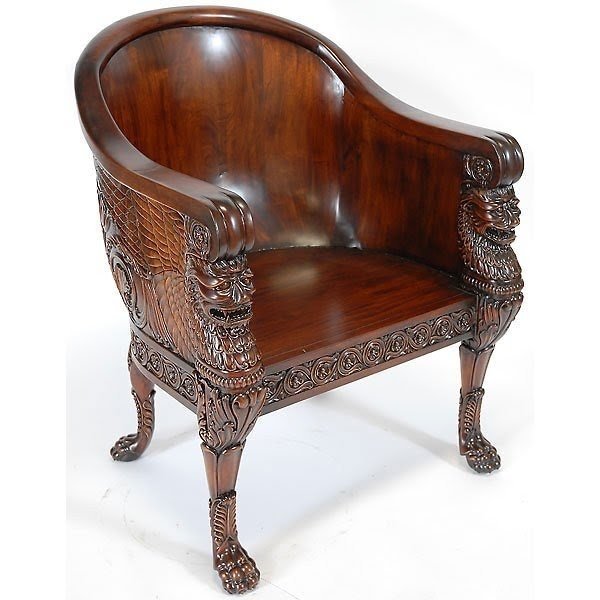 Barrel chair with a solid mahogany construction and attractive, carved details. This hand carved product is not only attractive, but also durable and its sitting space construction assures support and relaxation.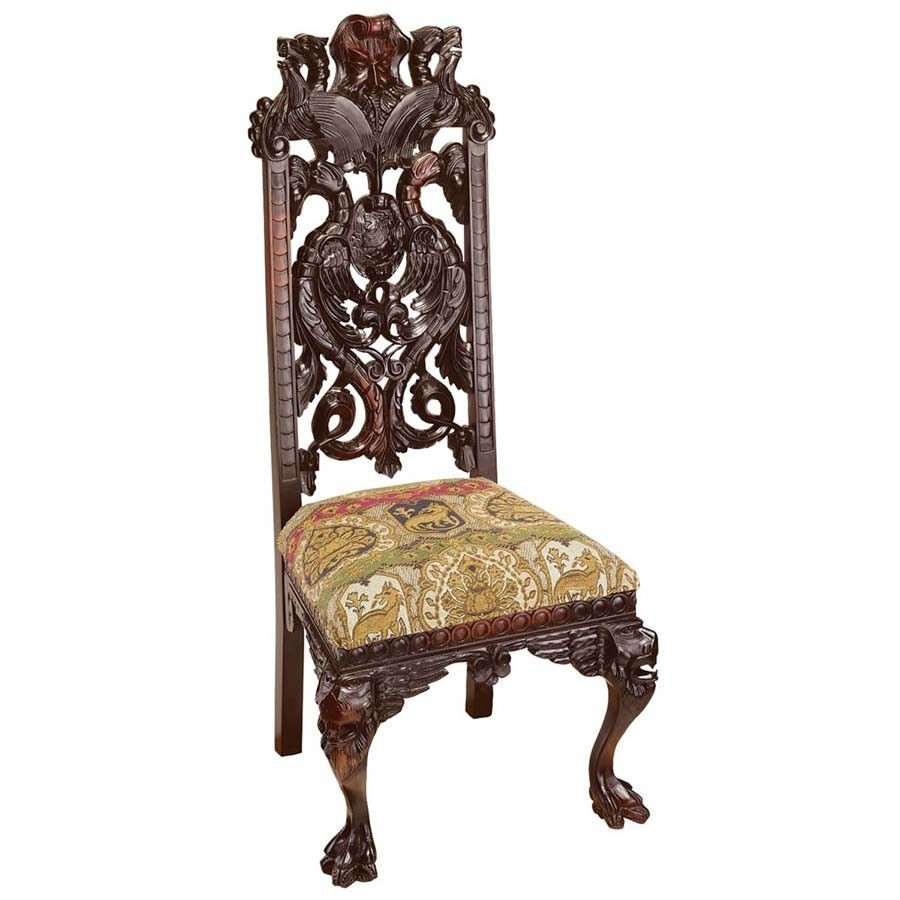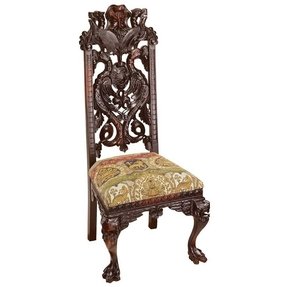 This kind of chair is a functional and decorative product that has got a hand-carved frame made of solid mahogany wood. The seat is cushioned, so it assures the highest level of comfort and a backrest provides support.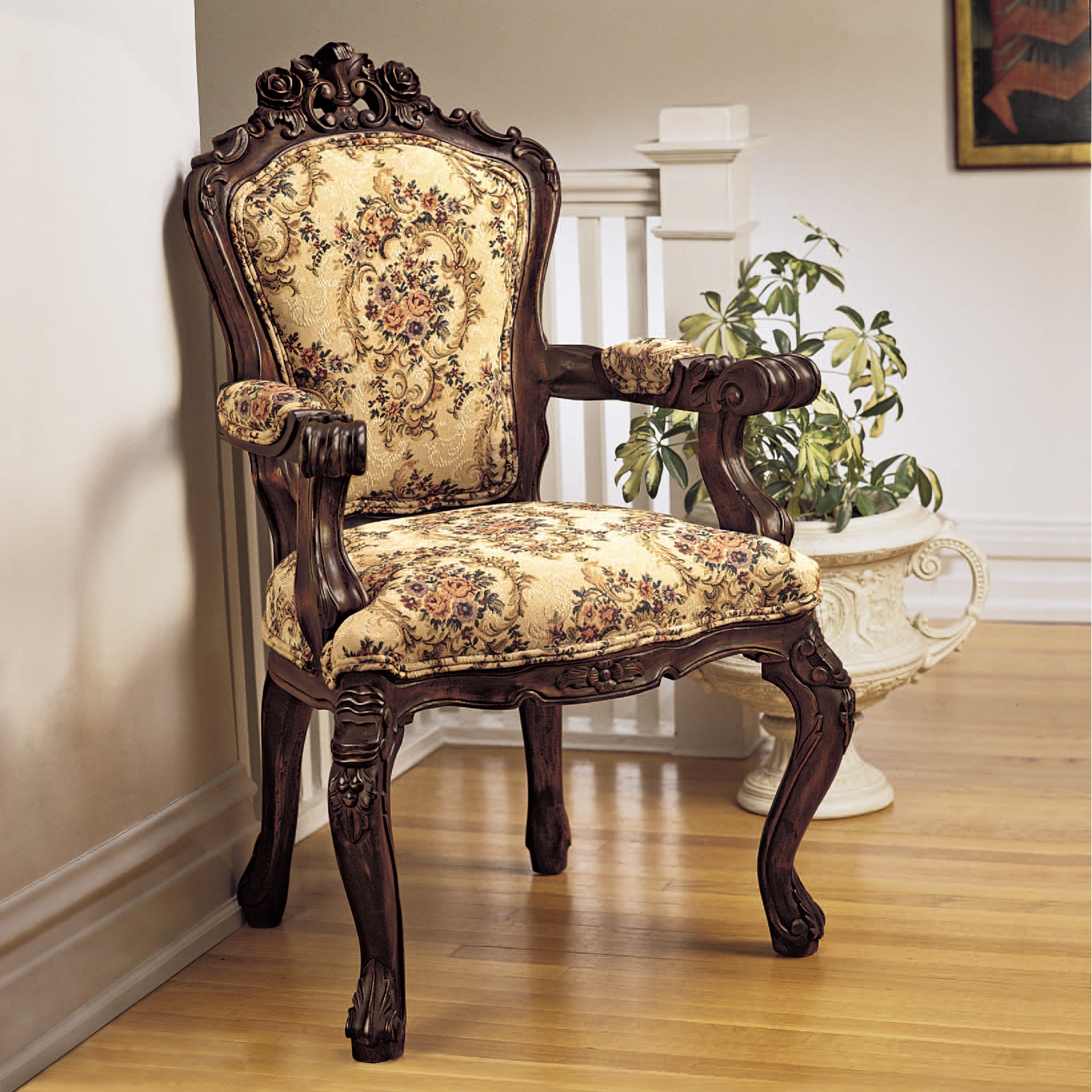 Elaborately carved, Baroque inspired arm chair, upholstered by hand with heavy Tudor style jacquard fabric in rich golds and burgundies, carved in solid mahogany and hand-tied. These features altogether make the chair a piece of art!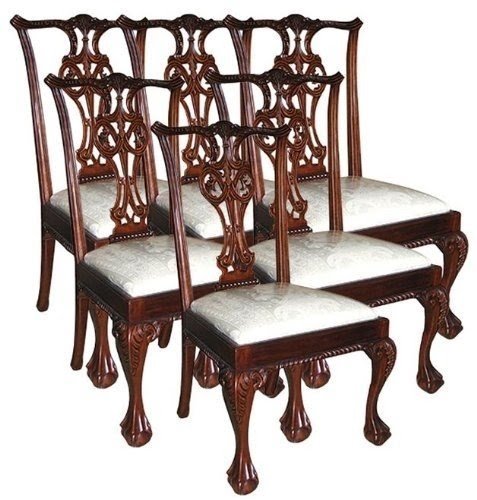 This kind of element is a dining side chair that features a solid and attractive wooden frame with decorative elements. The seat is very soft and it is supported by a very durable and decorative backrest.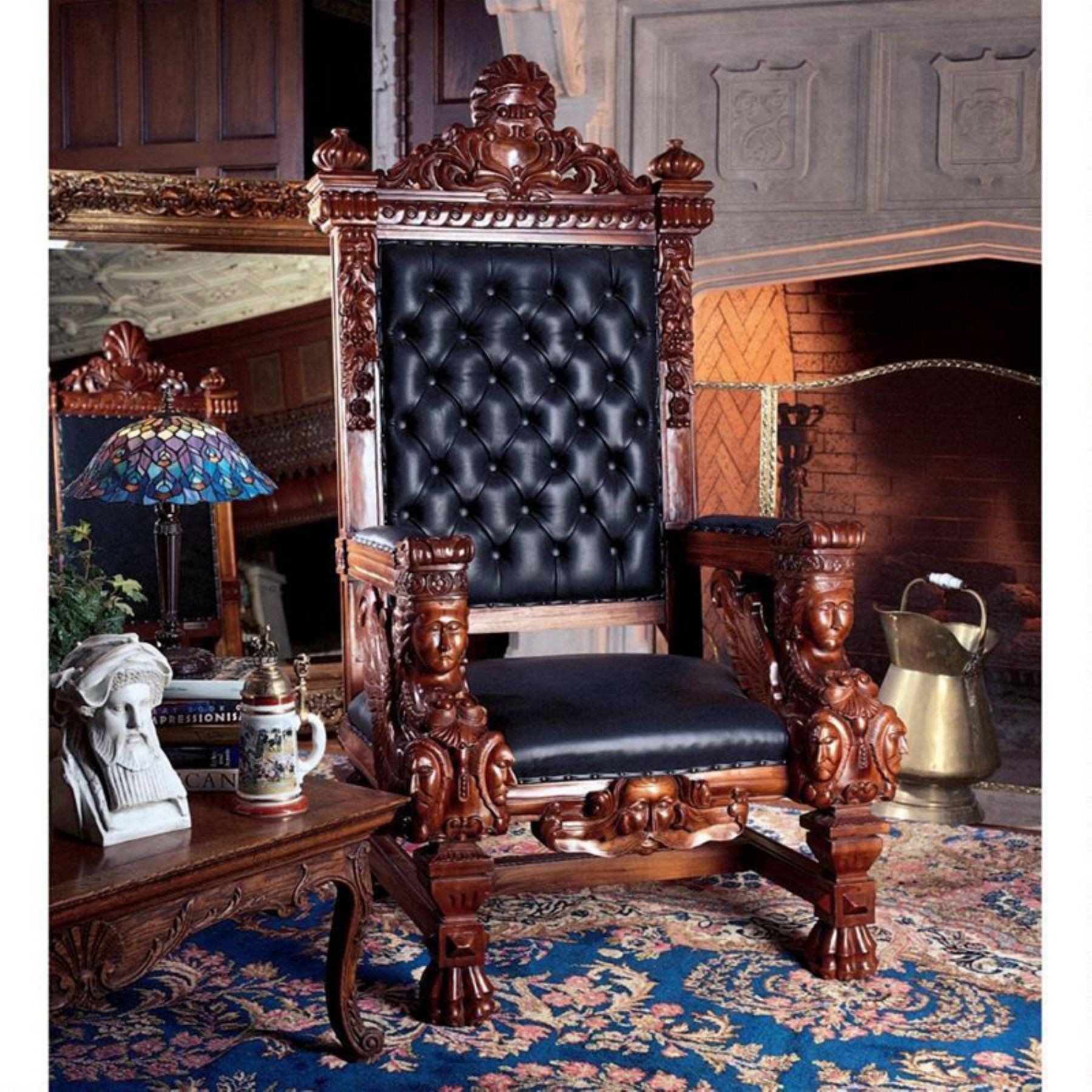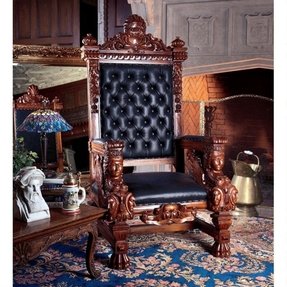 Unique arm chair mounted on carefully carving frame made of wood. It is upholstered with high quality leather and finished with decorative quilting on the back. Elegant design for all kinds of interiors.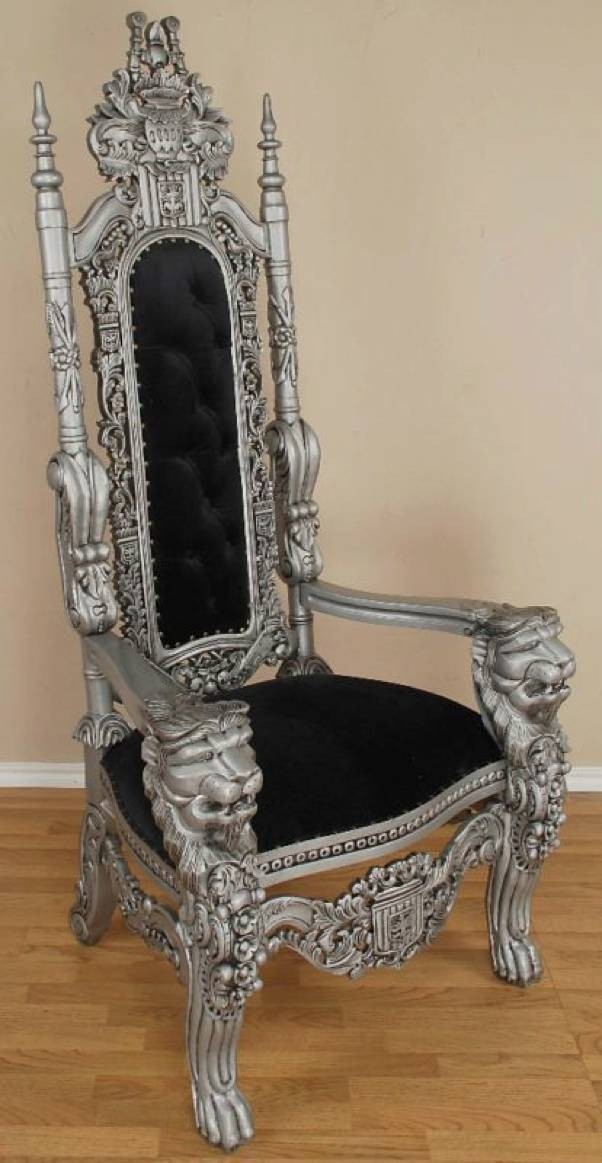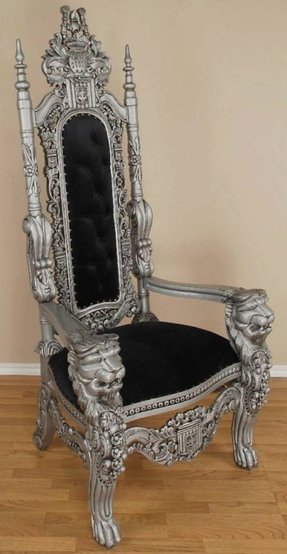 Vintage 17th century high back chair featuring immense royal elegance and style. The piece is finished in light silver. You also get impeccable craftsmanship and detailing for that elegant and unique appeal. The chair also offers tuft button accents around the backrest too.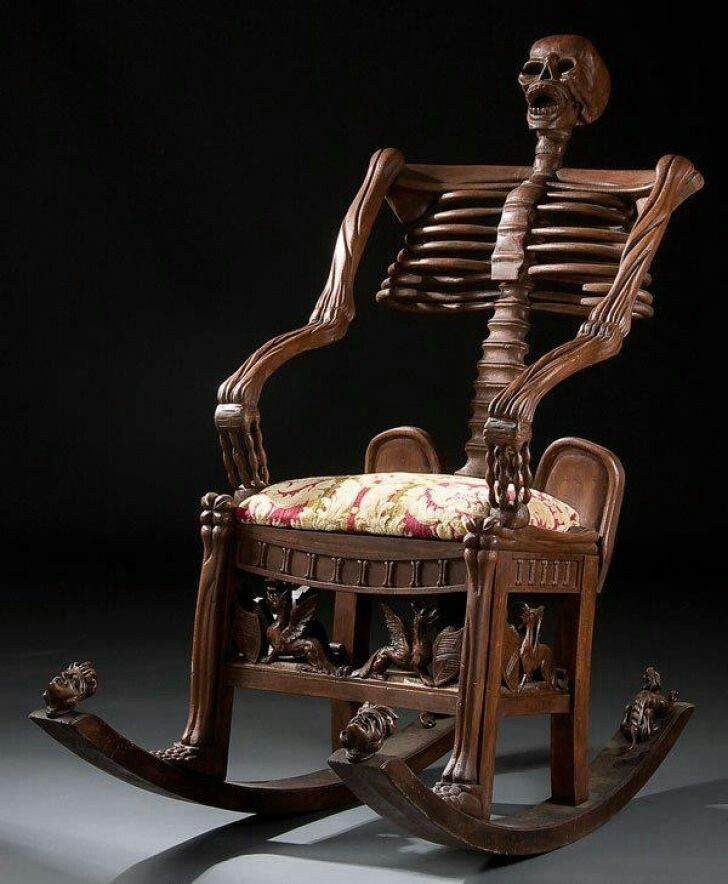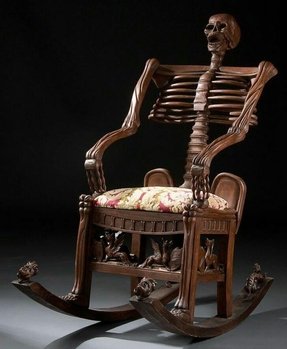 I am a little bit scared when I see such a piece of furniture. I don't want to have it at my home, because I will probably have get a heart attack when I will see it in the night. Even though - carved mahogany elements are masterpiece.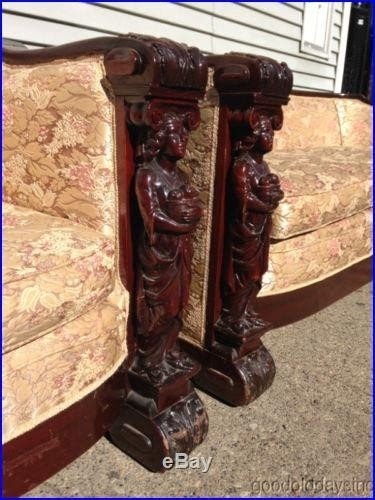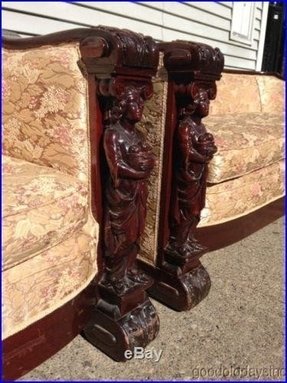 Antique Carved Mahogany Figural Sofa / Couch & Chair Horner Karpen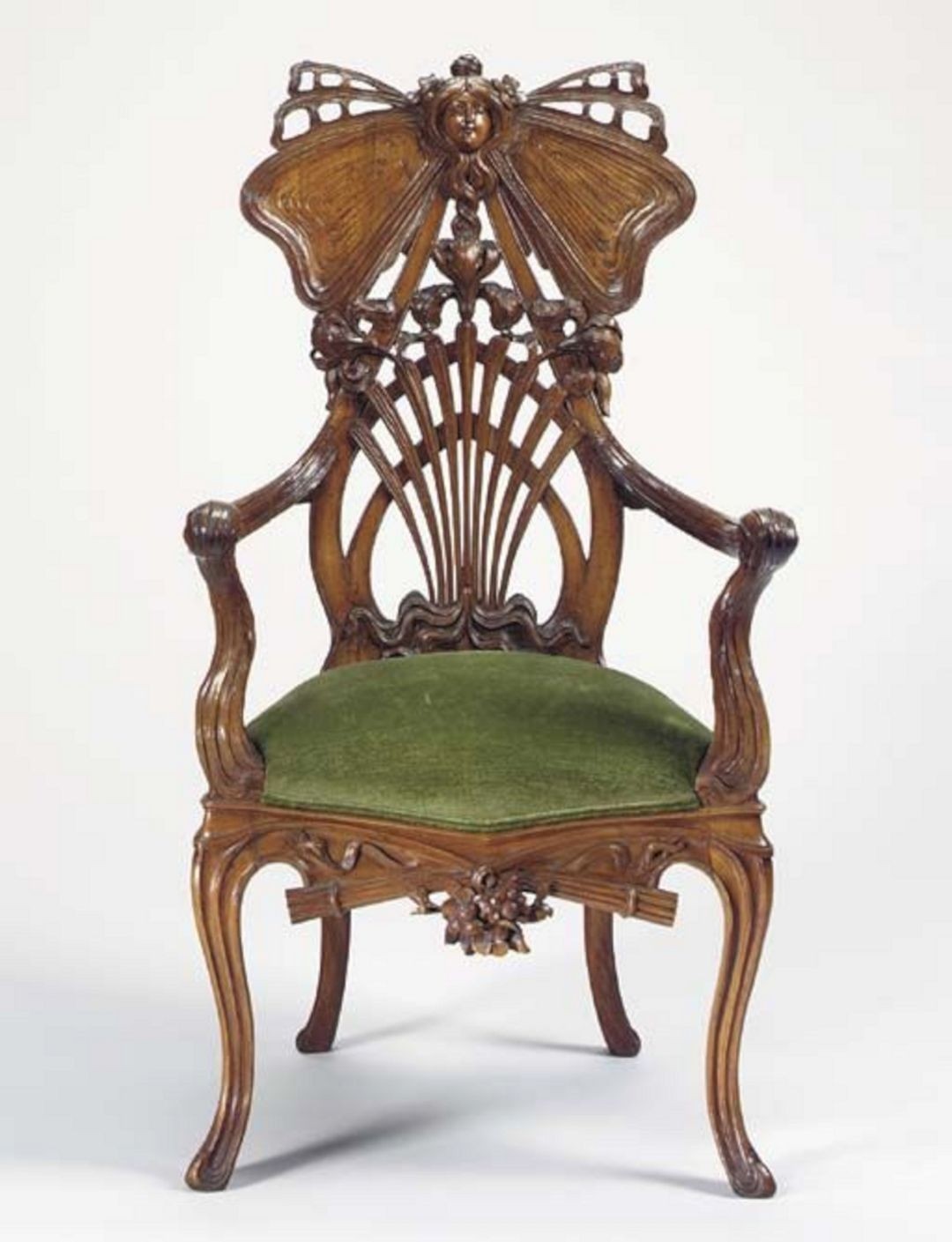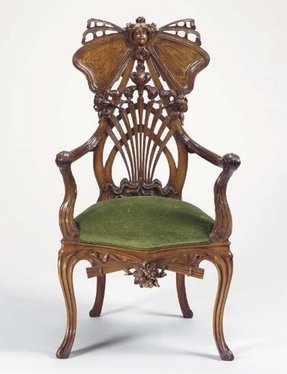 This art nouveau throne armchair is a perfect piece of furniture for a casual home. Solid mahogany frame and a comfortable seat upholstered in soft touch fabric, blend perfectly. This is a perfect interior decoration.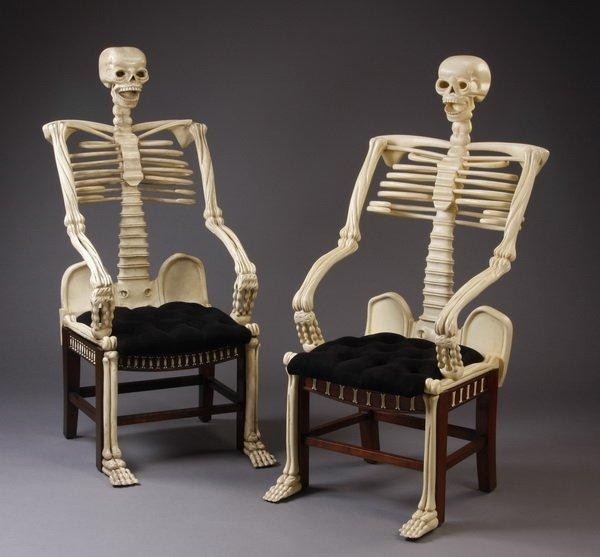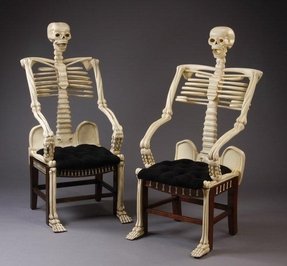 Carved Mahogany Arm Chair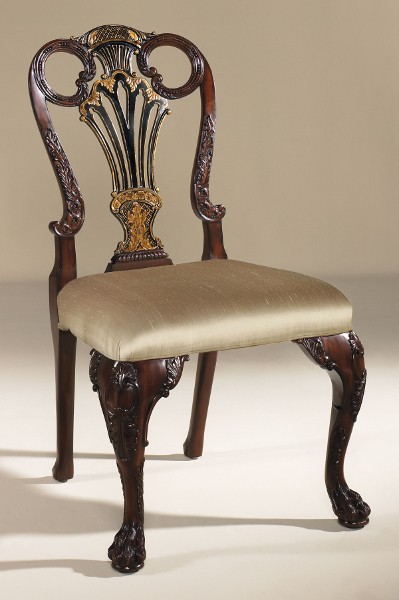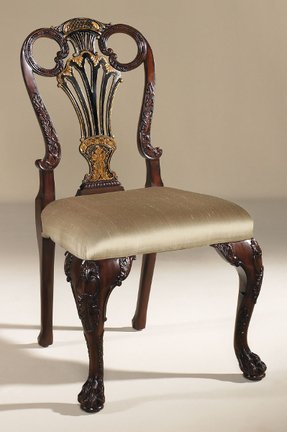 This Antique Mahogany and Black Chinoiserie Finished Side Chair will add class and style to any dining room. It delights with the richly adorned silhouette, full curves, volutes and ornate tooling.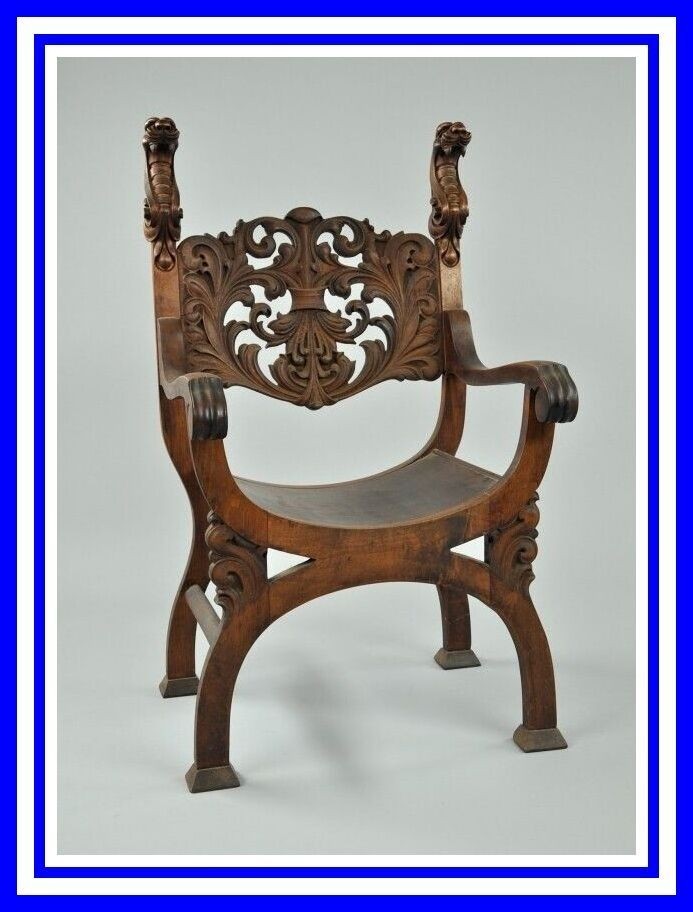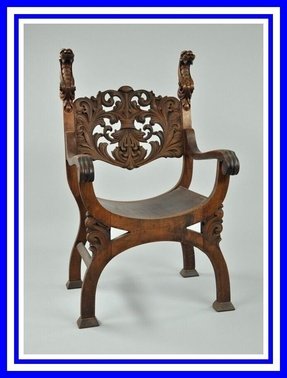 Victorian Mahogany Carved Wood Arm Chair Cream by PathfinderStudio, $ ...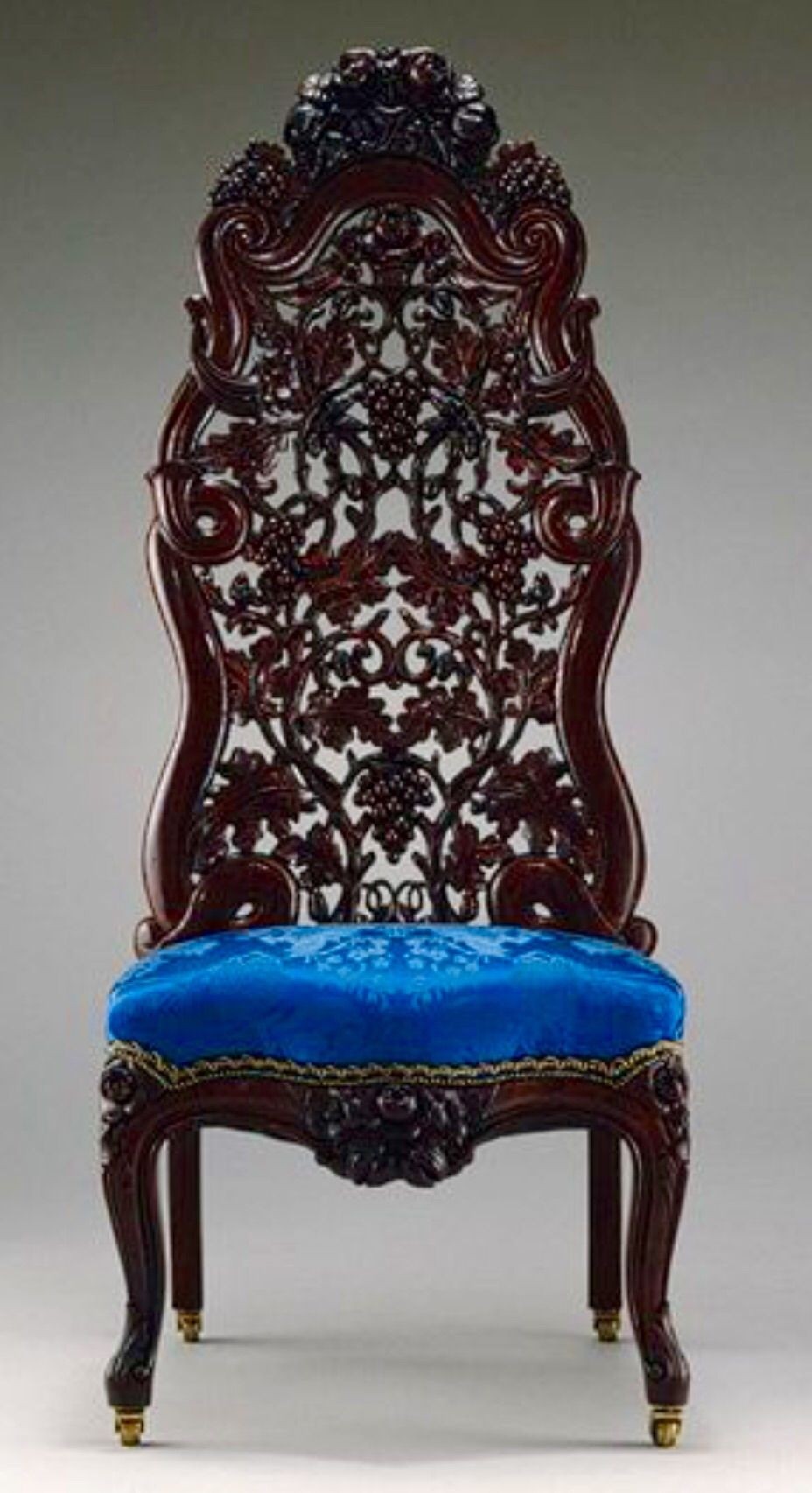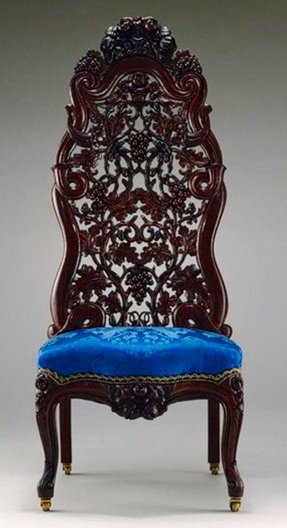 Antique design for a sophisticated decorative chair with a tall, oversized back. The chair itself is made out of dark oak wood with wheels on the bottom and is finished off with an elegant seat cushion made out of blue velvet.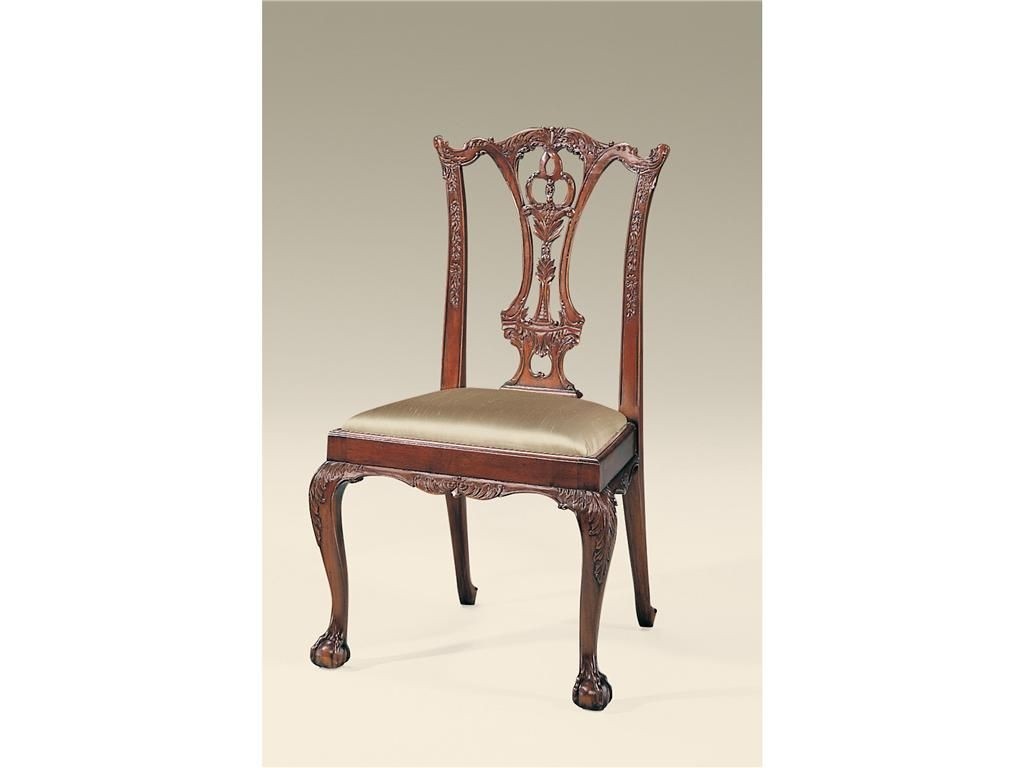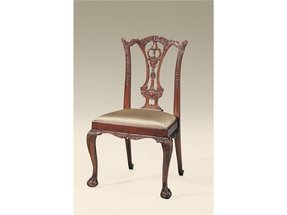 It is a Maitland Smith dining chair that has got cushioned seat, beautiful details and traditional, stylish design. It makes you feel like a king. The stylish back is beautiful on these.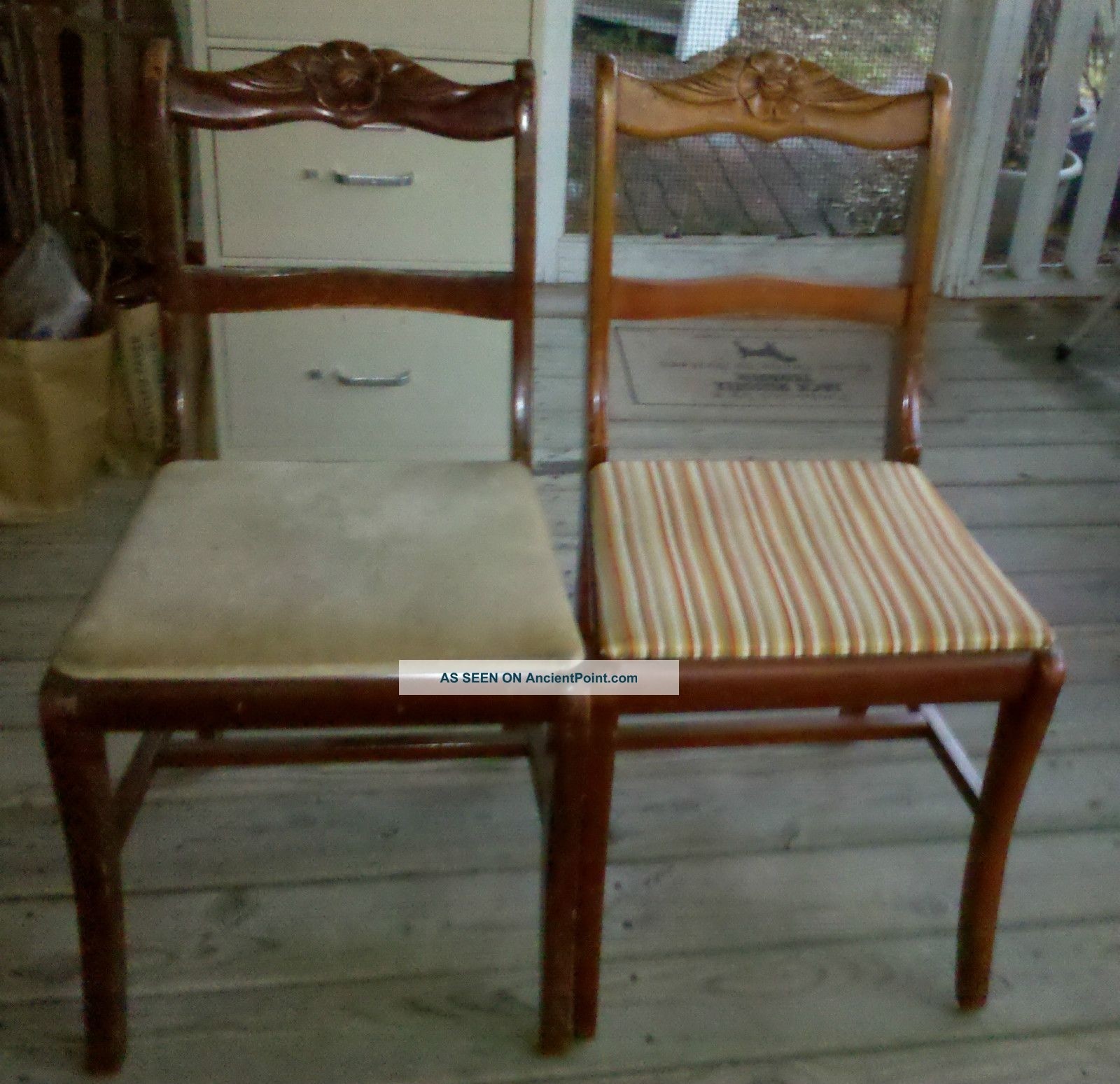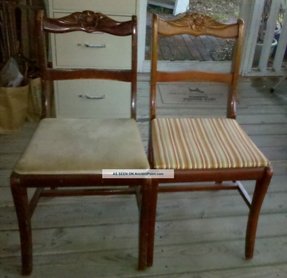 ... French Rose Carved Back Mahogany Dining Room Chairs 1900-1950 photo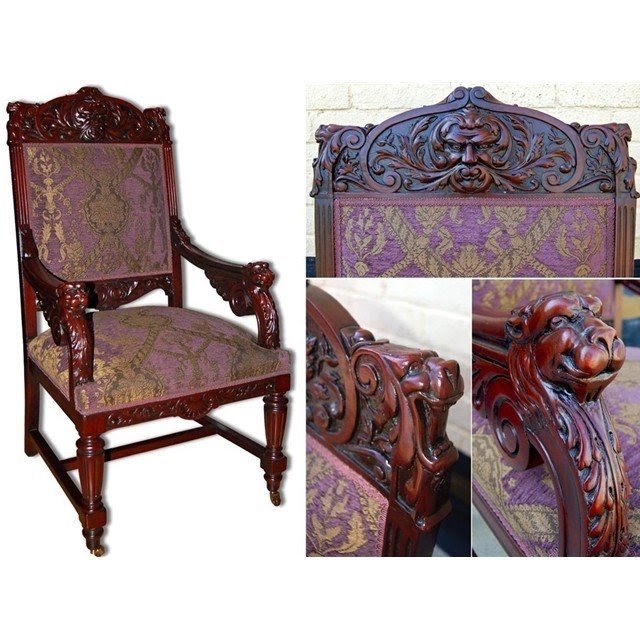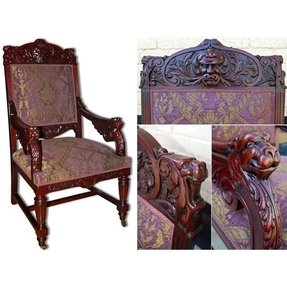 Victorian Chairs Armchairs Clients Chairs Swivel Chairs Pairs Sofas ...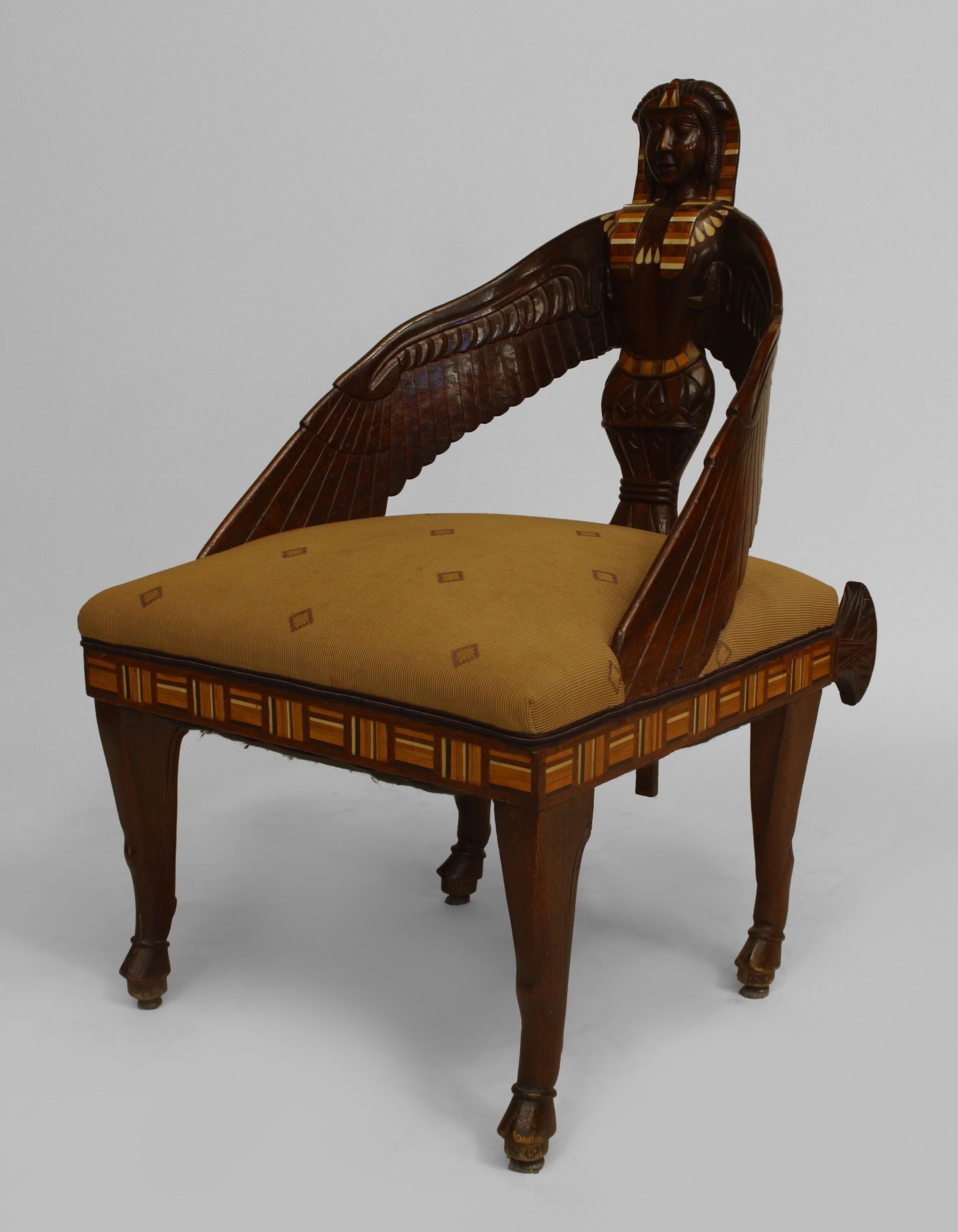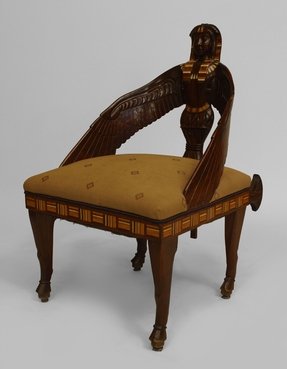 Important Set of Four Egyptian Style English Mahogany Chairs - Each chair of carved mahogany having a winged back centering a sphinx head with pearl, ivory, and ebony trim and resting on similarly decorated hoof feet. England, 1880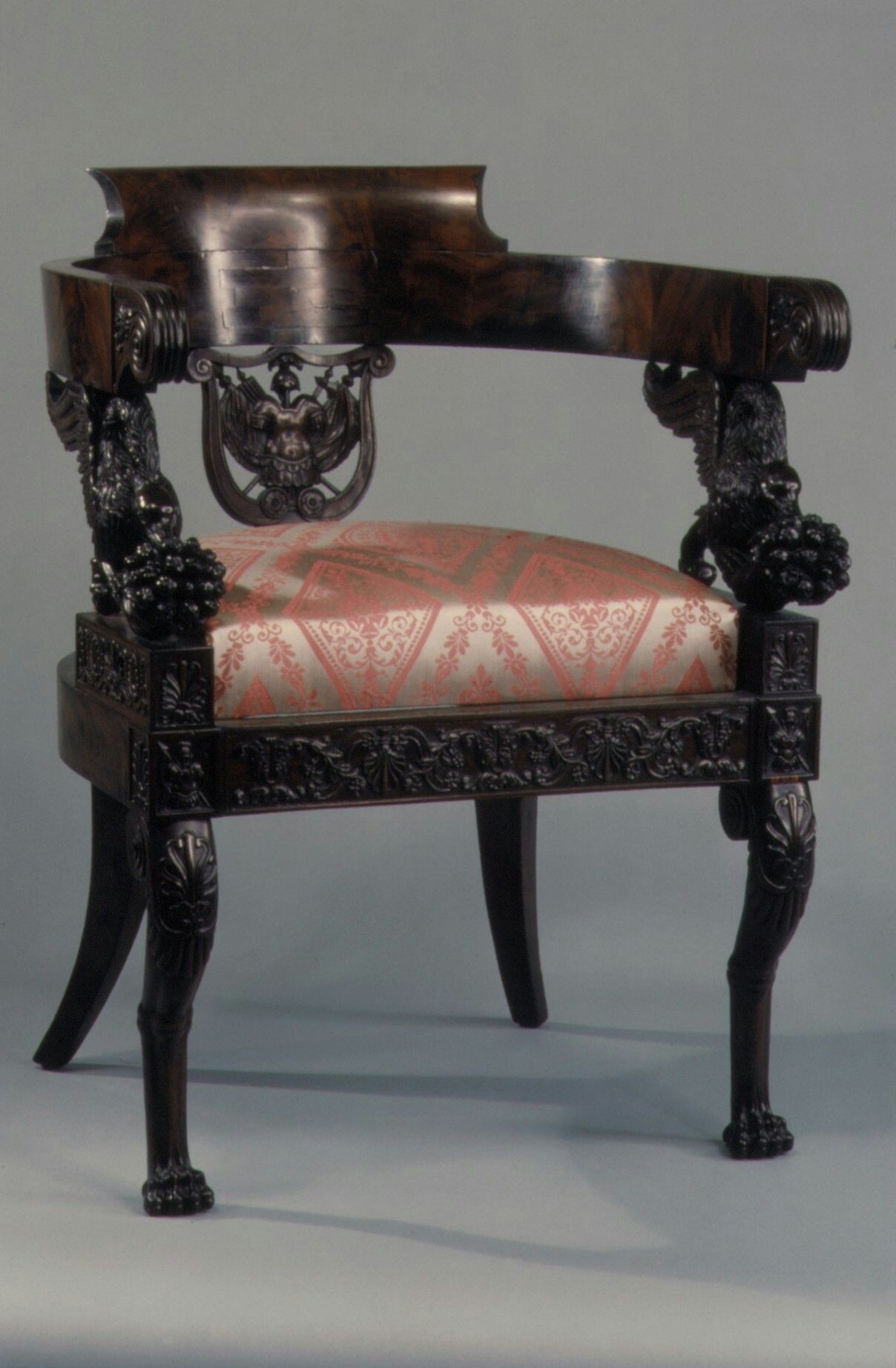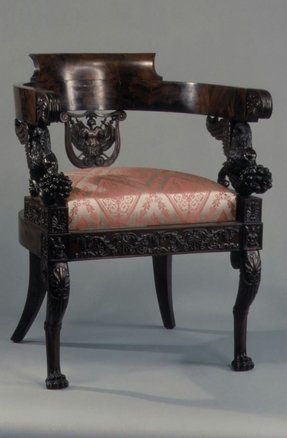 1830 Italian Armchair at the Metropolitan Museum of Art, New York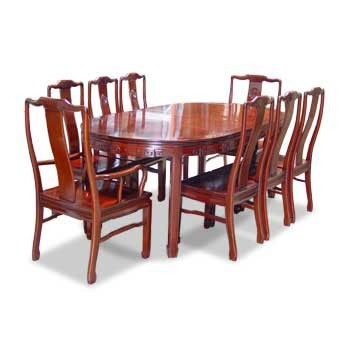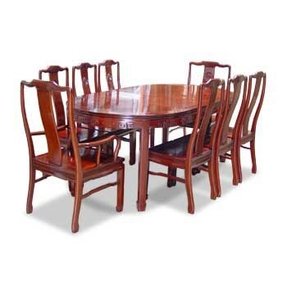 Beautiful rosewood dining set, consisting of an oval table with smooth table top and ornamented apron, two armchairs and six side chairs. Traditional Chinese design, very chic and pretty. perfect for any dining room.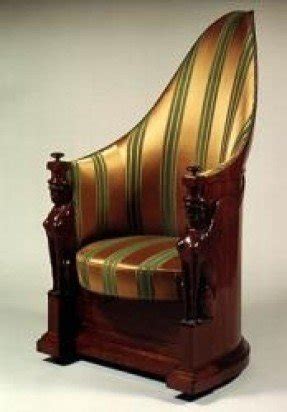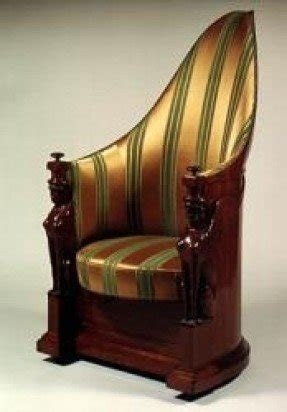 Armchair inspired by Egyptian antiquity, late 18thC French, mahogany & satin, armrests supported by two winged sphinxes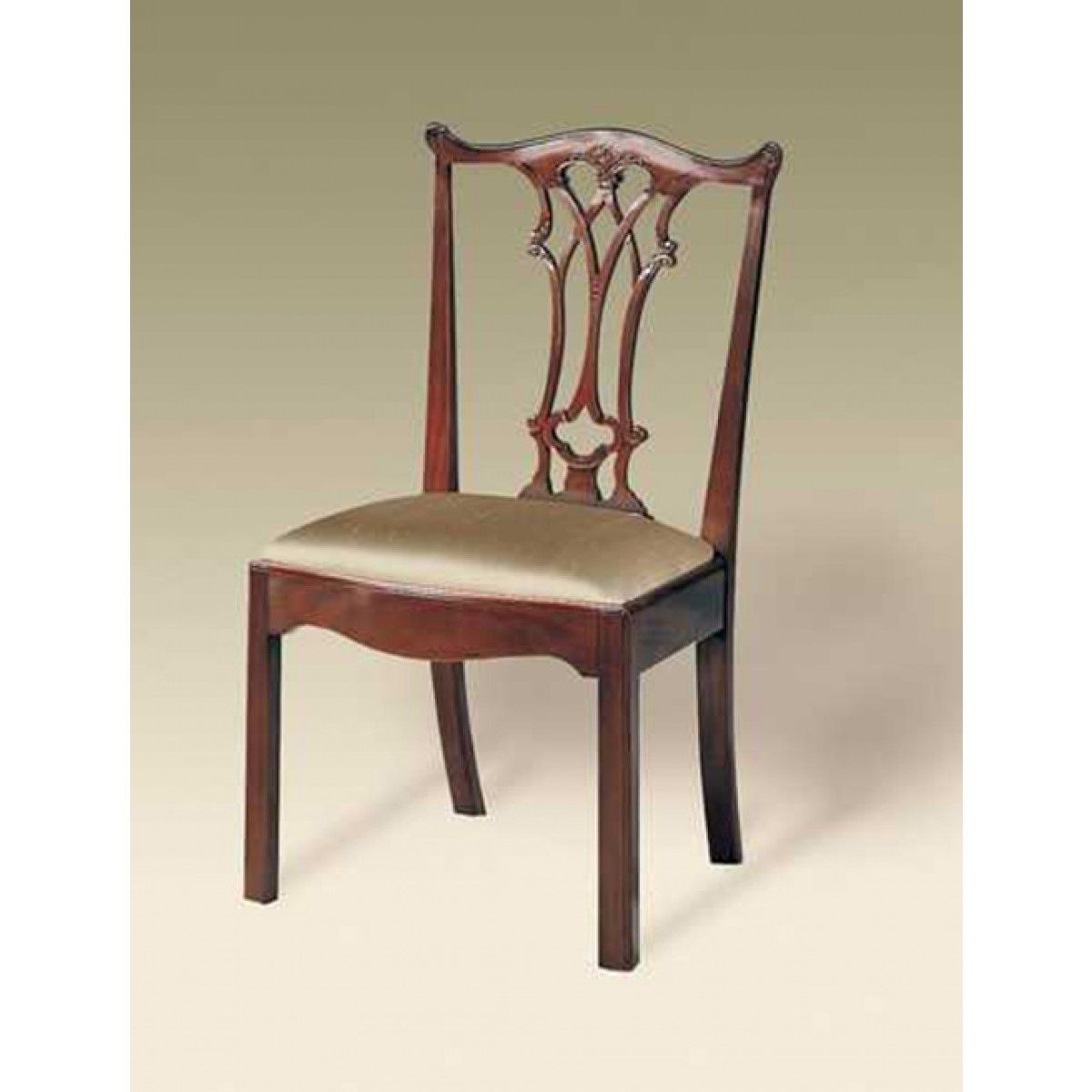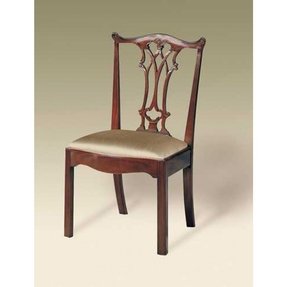 Carved Mahogany Chairs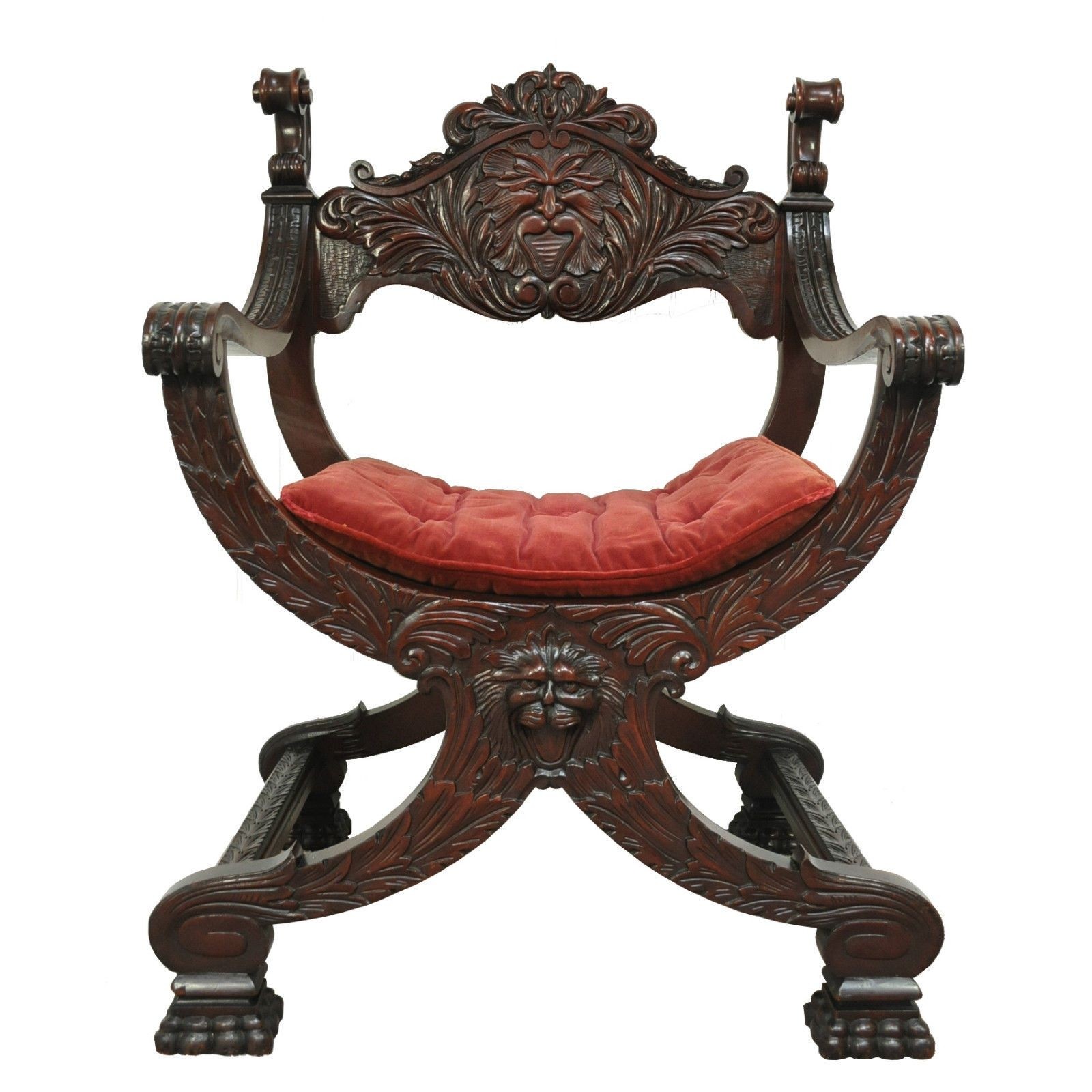 Antique Carved Mahogany North Wind Face Curule Throne Chair ...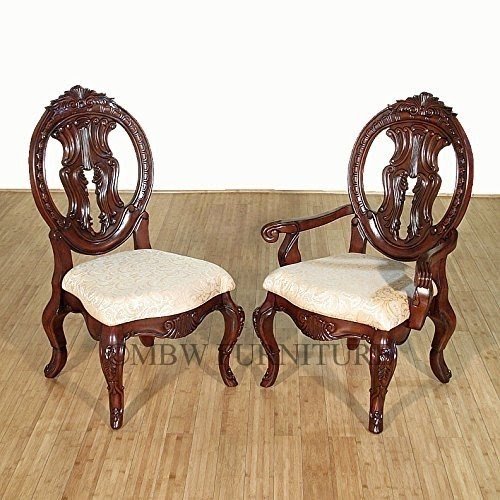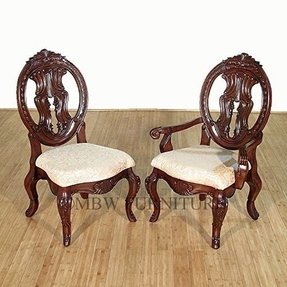 This set of 2 dining chairs is going to improve your dining room in a second. Made in Victorian style, each chair features a top grade kiln-dried solid mahogany frame, a hand-carved design, and a comfy seat upholstered in fashionable fabric.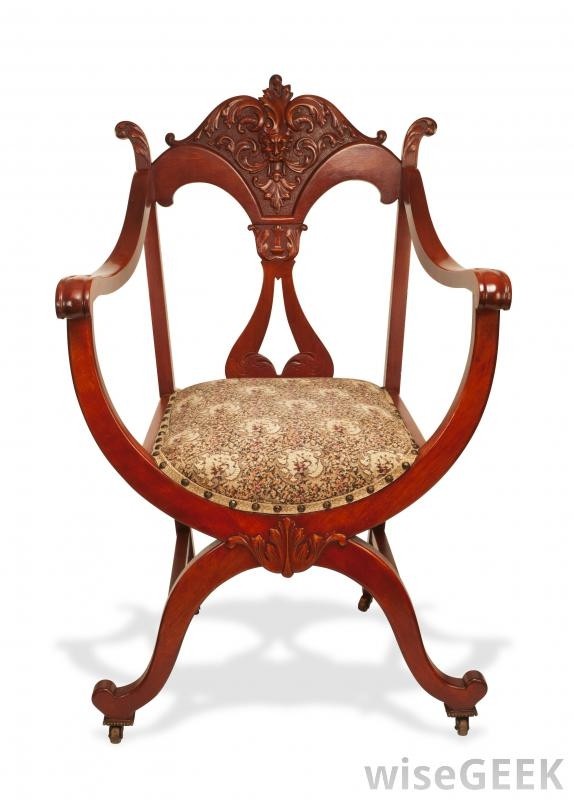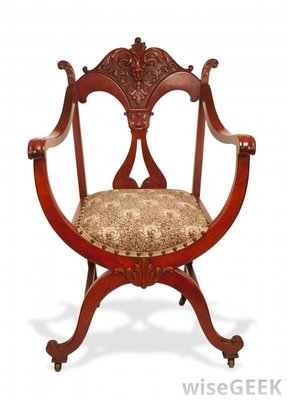 antique carved mahogany chair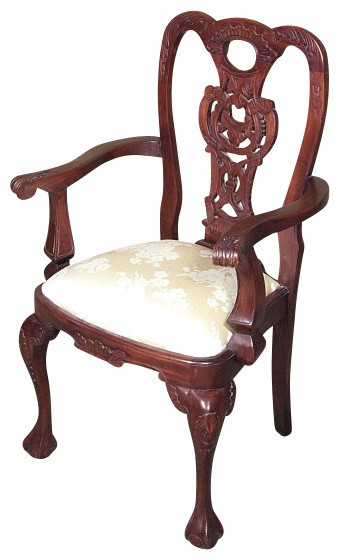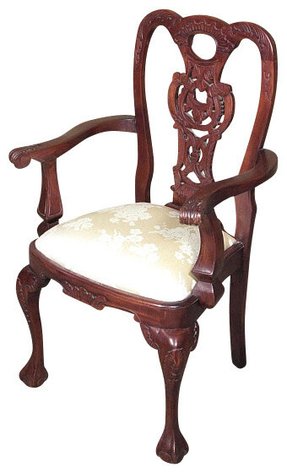 Solid Mahogany Chippendale Carved Floral Occasional Arm Chair ...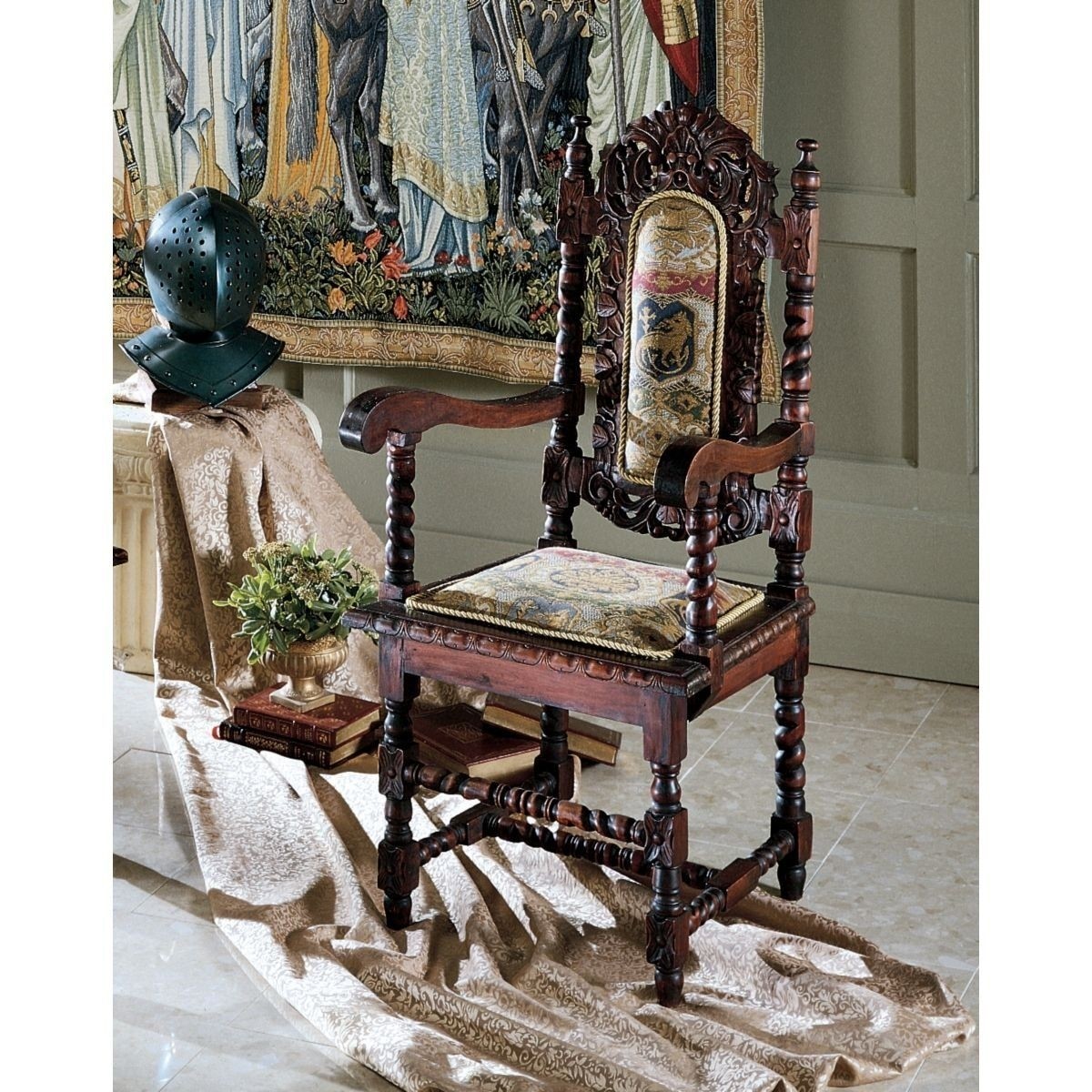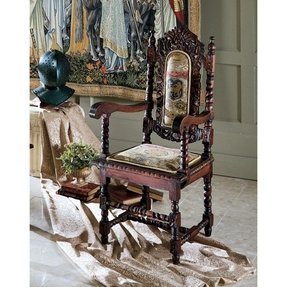 This stunning arm charm was designed to recreate a look of an antique throne. Elaborate carvings all over the solid mahogany frame, along with spindle accents, give the feel that is hard to miss. All carvings are made by hand!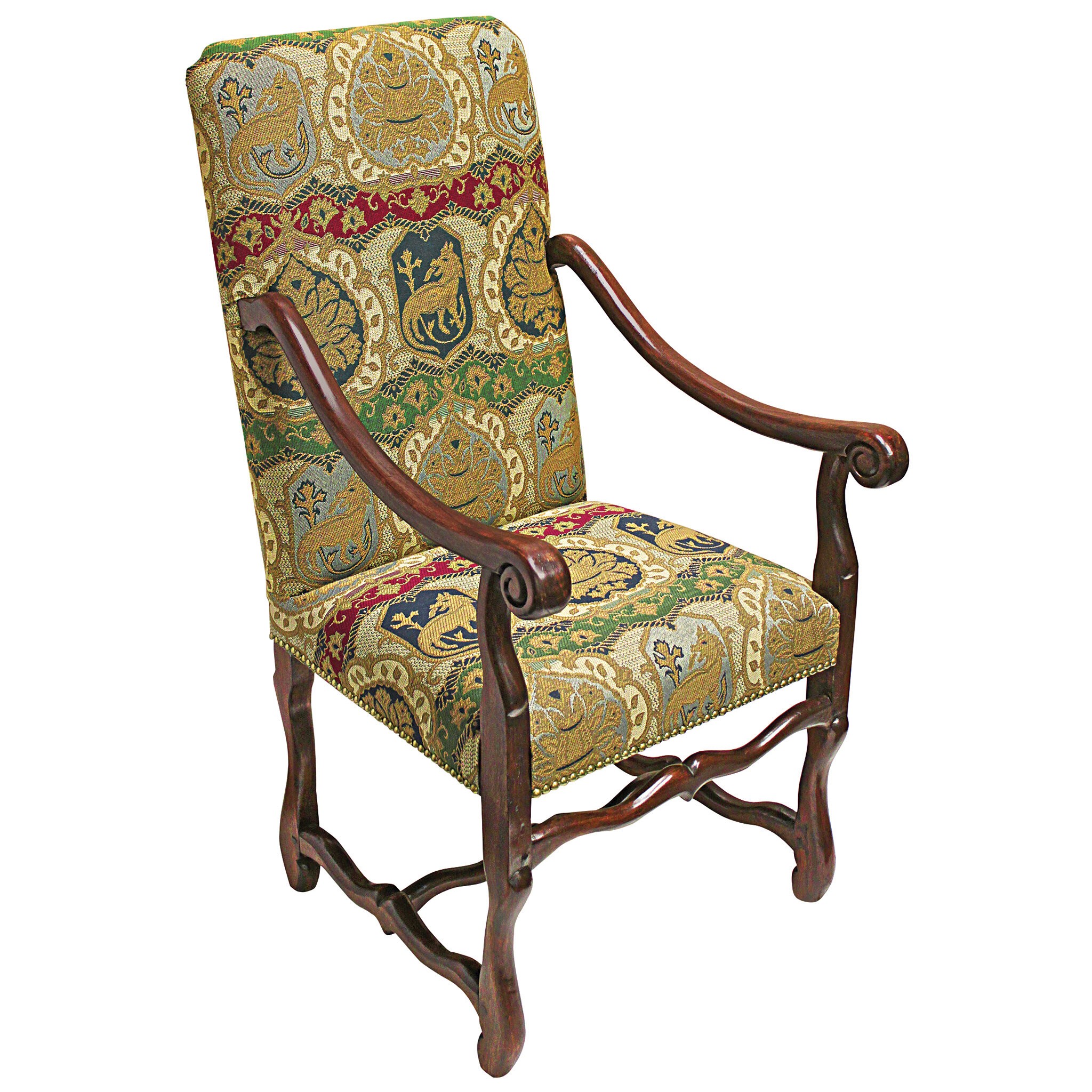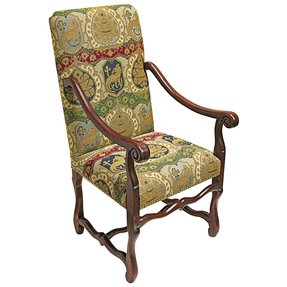 Mahogany chair that combines refined elegance and extraordinary comfort. It is made of high quality materials, and provides him with longevity and user comfort of use. It is an excellent and unique armchair.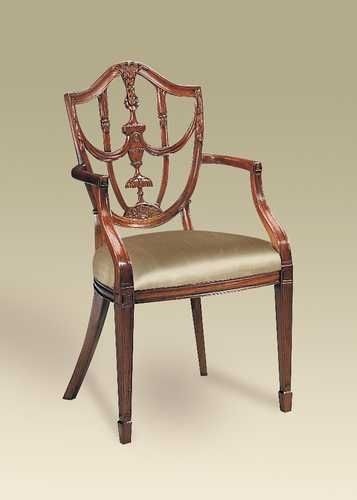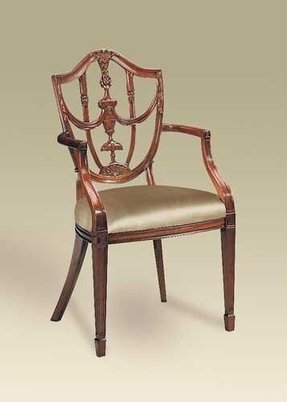 It is a Maitland Smith dining chair that has got an elegant design, solid wood construction and cushioned seat, which provides an excellent seating comfort. It fits perfectly to classic style and decor.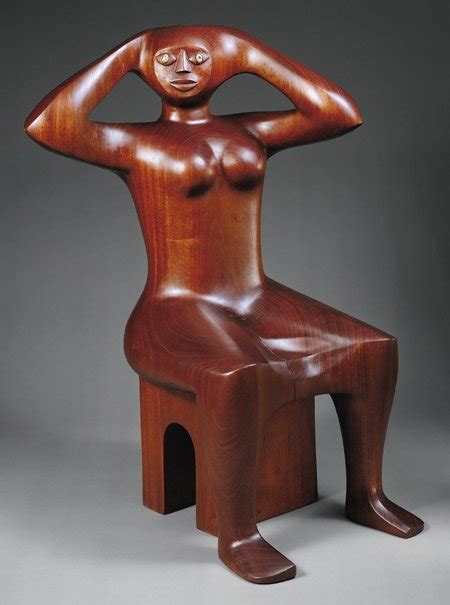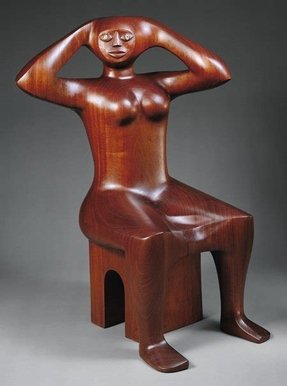 Elizabeth Catlett (American, born 1915) Woman Fixing Her Hair, 1993, Mahogany and opals.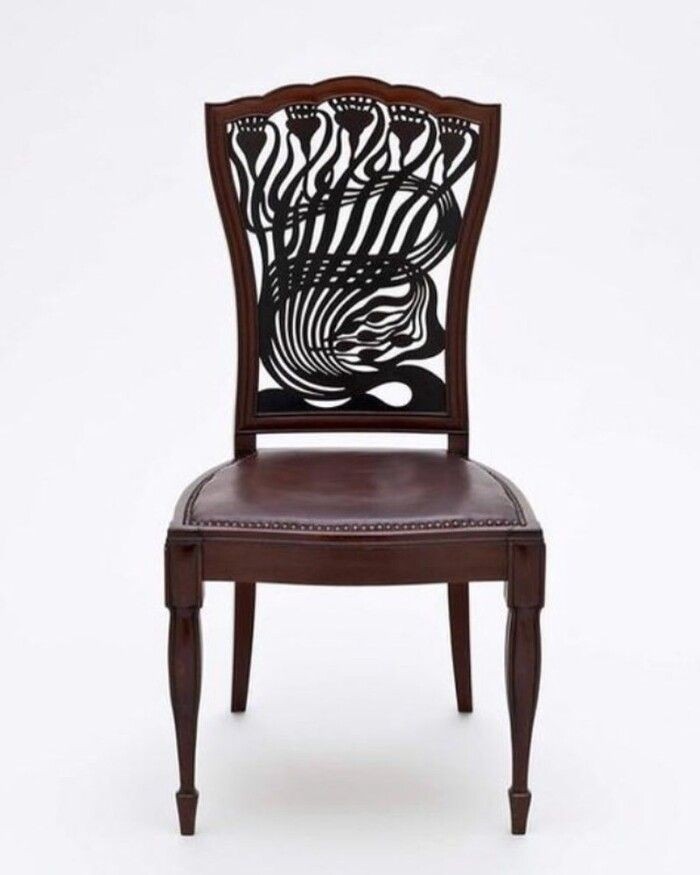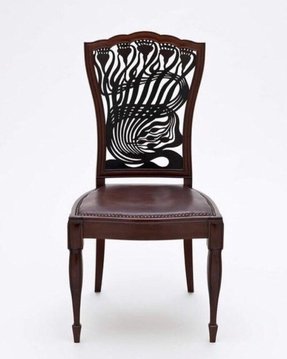 Arthur Heygate Mackmurdo (1851–1942), for the Century Guild, Chair, ca. 1882, mahogany, leather, painted decoration.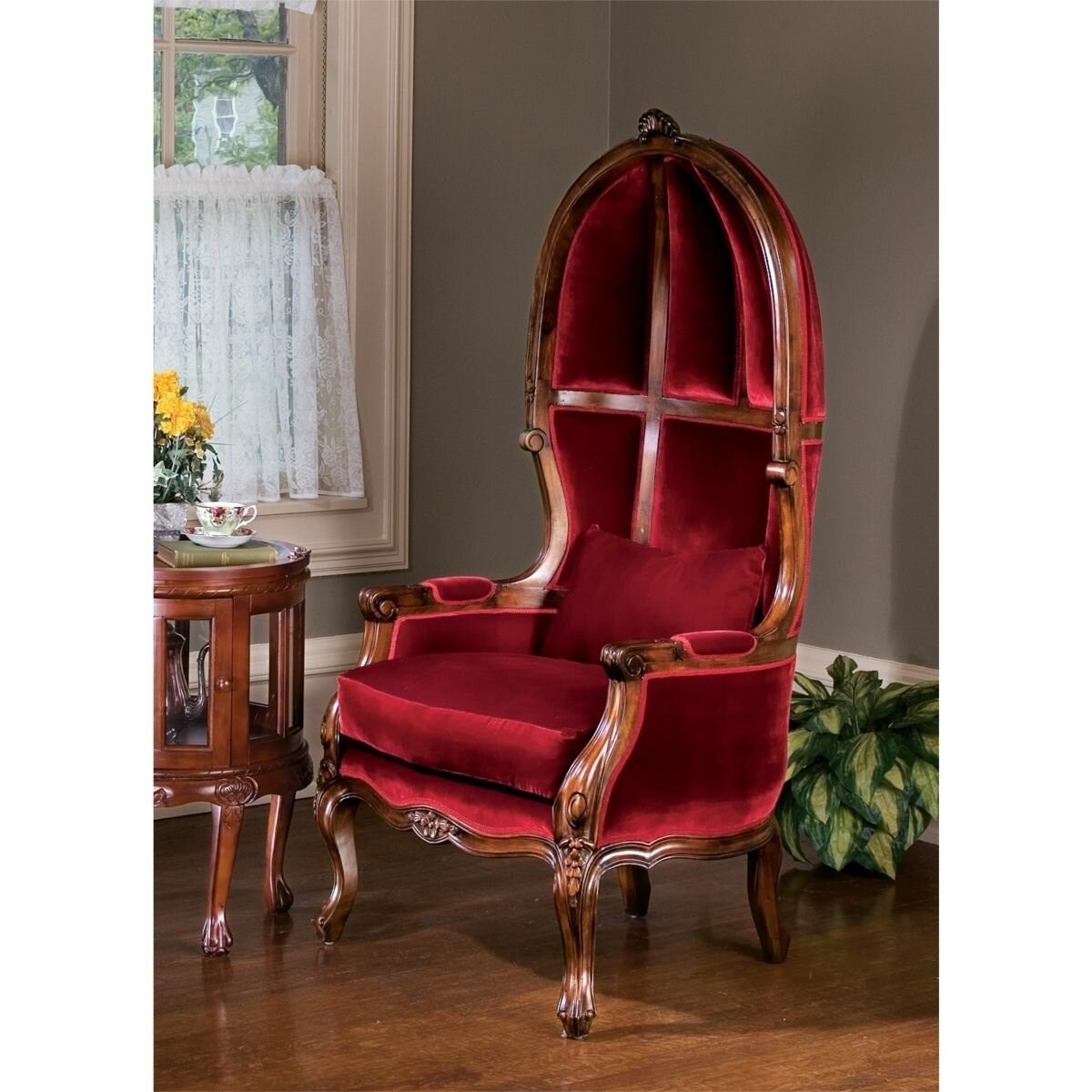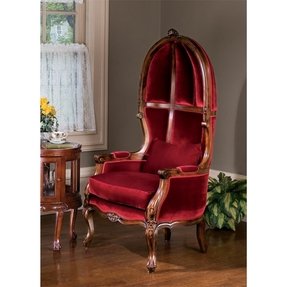 Burgundy Velvet Balloon Chair Hand Carved Mahogany Antique Replica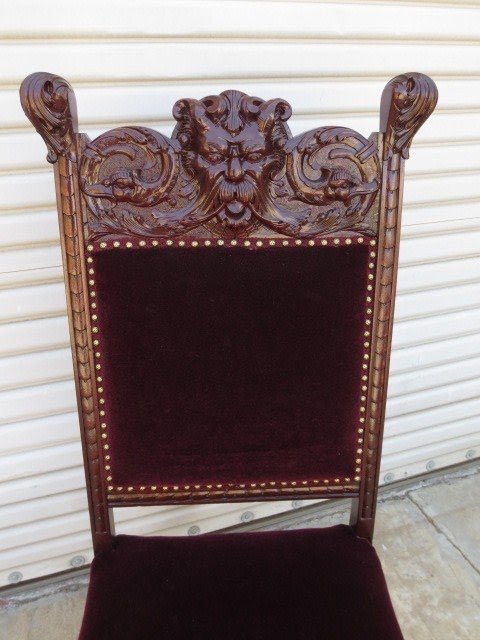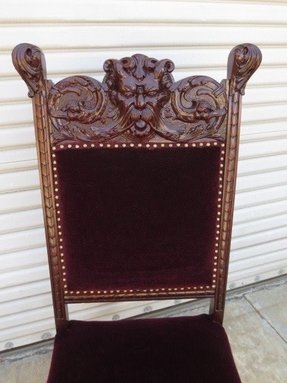 Hand Carved Mahogany Chair Vintage Carved Side Chair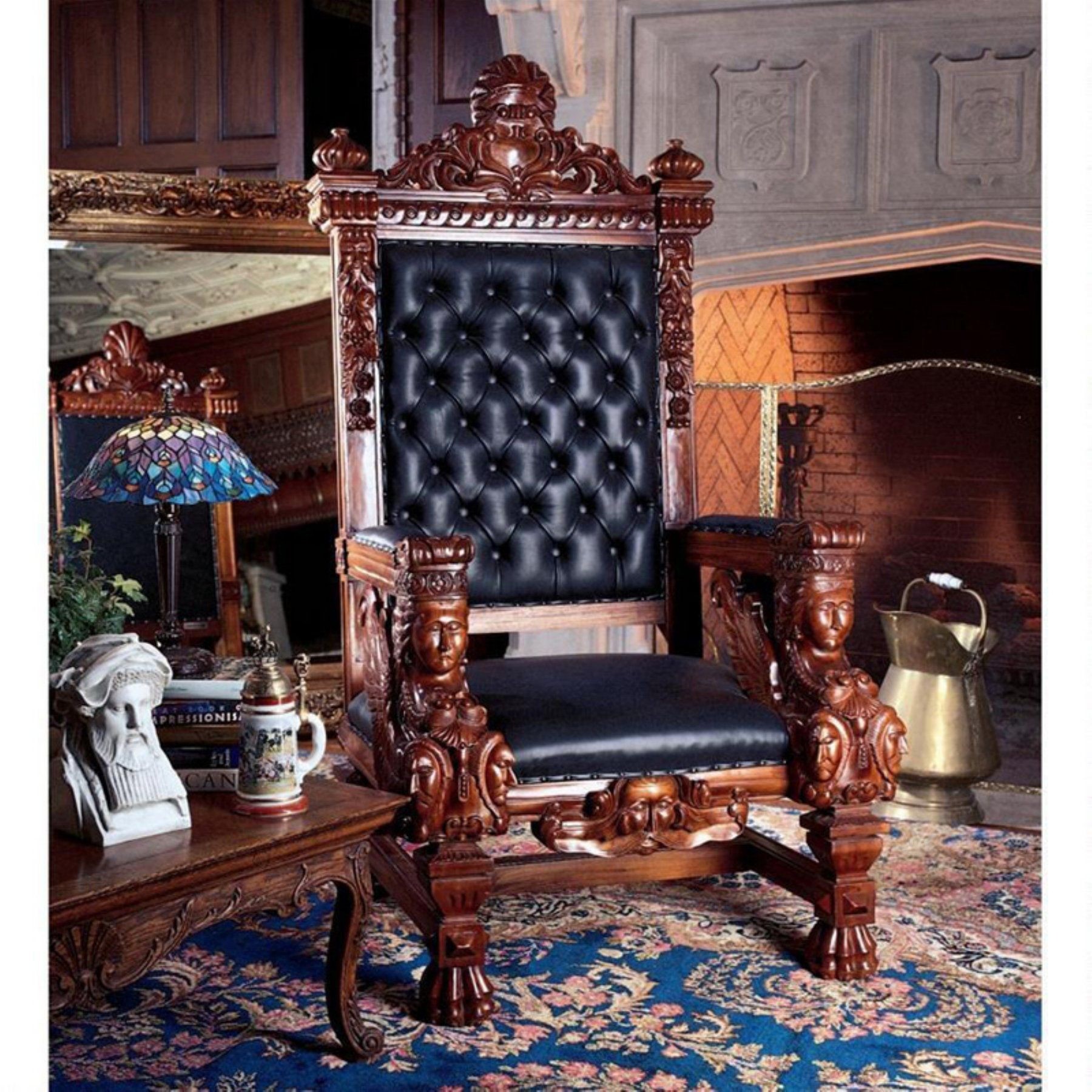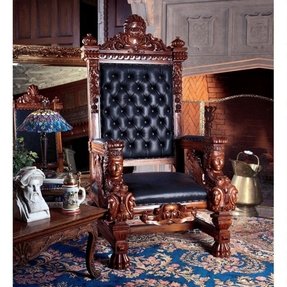 It is a throne chair that has got a hand-carved solid mahogany construction and black upholstery. Everyone will be impressed how beautiful and stylish this chair is.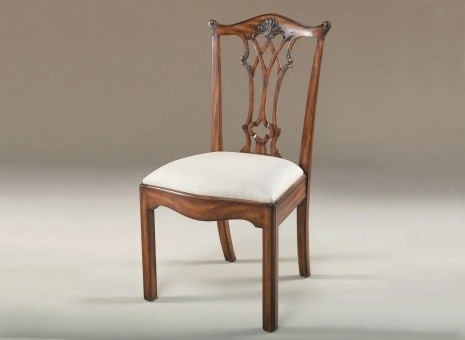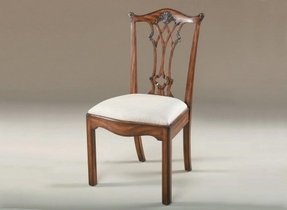 Add comfort, style, beauty and elegance to your dining area with this amazing dining chair. It has got a solid wood construction and cushioned seat, which provides a great seating comfort.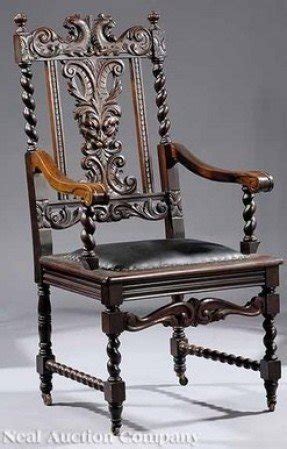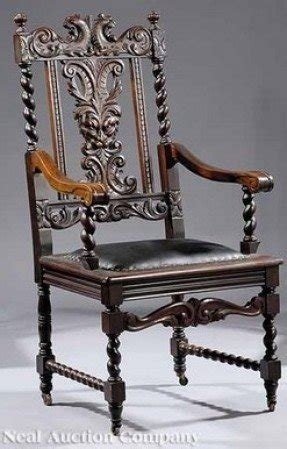 A Gilded Age, carved mahogany dining room chair. Furniture makers & Importers: R.J. Horner & Co., 61 West 23rd St. NYC.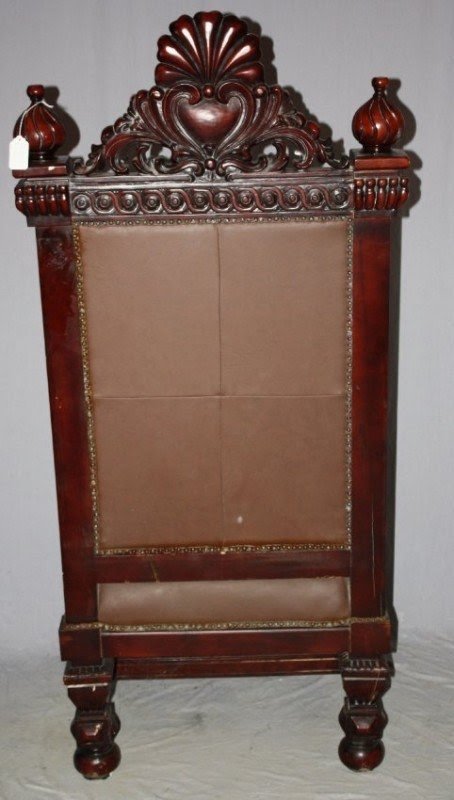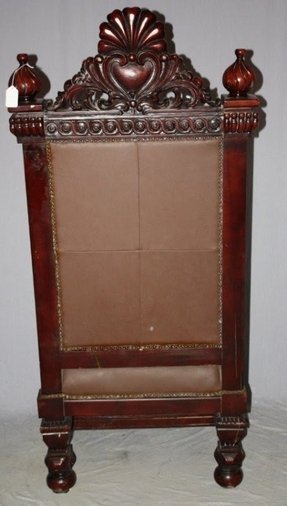 Heavily carved mahogany throne chair on paw feet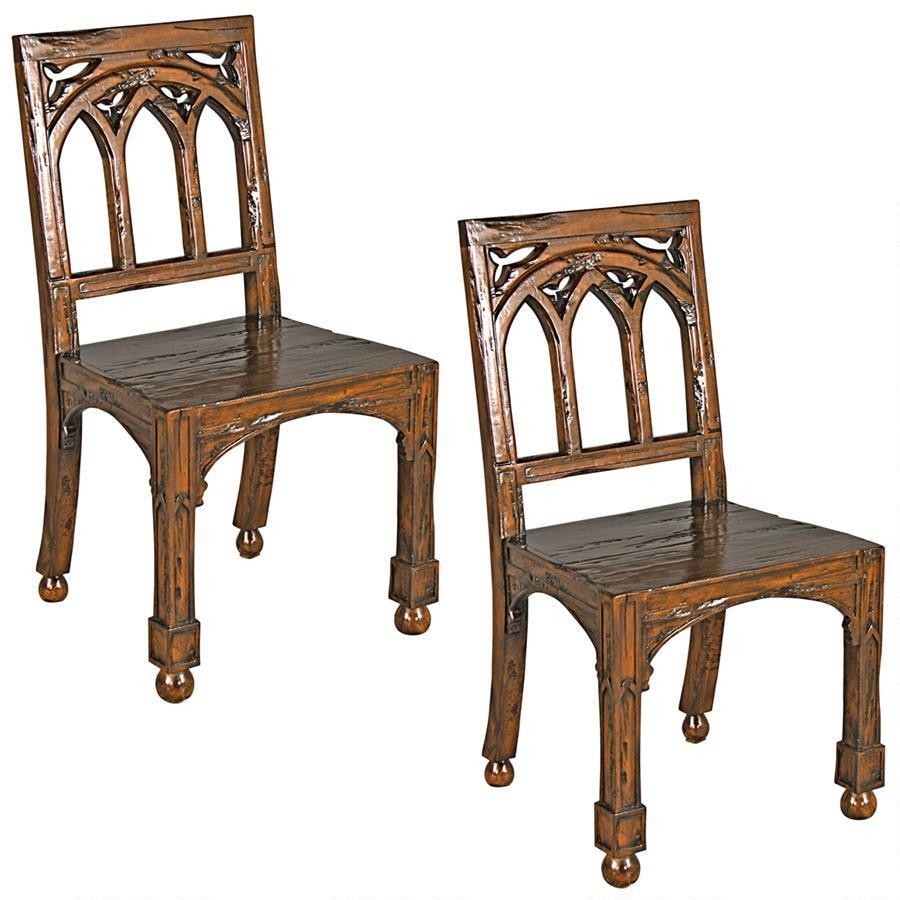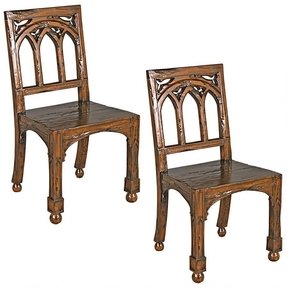 Carved by hand with great care for all details, this Gothic style replica looks like a real antique, yet it of course retains up-to-date condition! Inspired by monastery accent chairs, this piece is sure to beautify your dining room.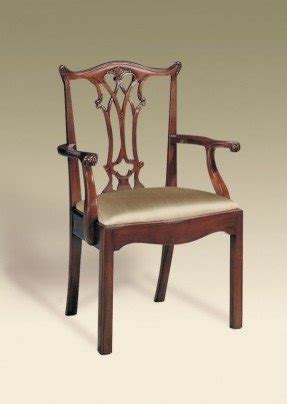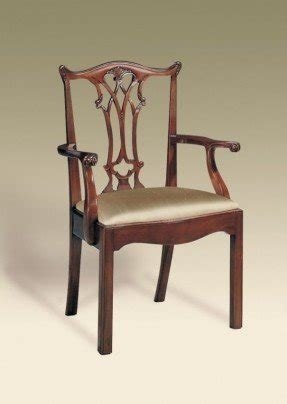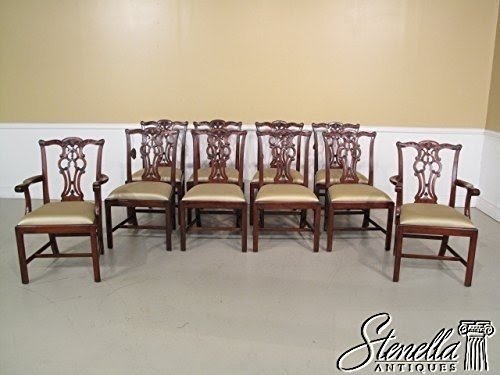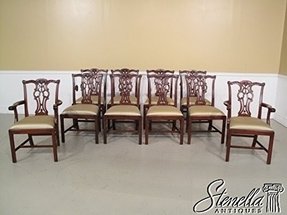 Set consisting of ten dining chairs which feature appealing classic design and construction made of high quality mahogany wood. Additionally, each piece features stretcher base frame and fine carved details.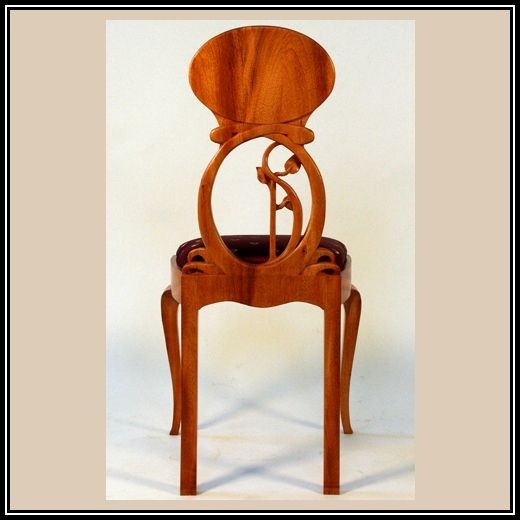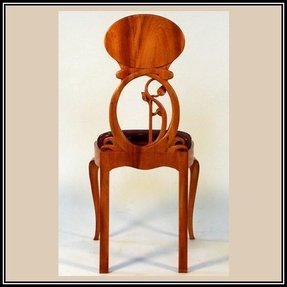 Art Nouveau Chair, to pair with Ladies Writing Desk. Carved mahogany with silk upholstery.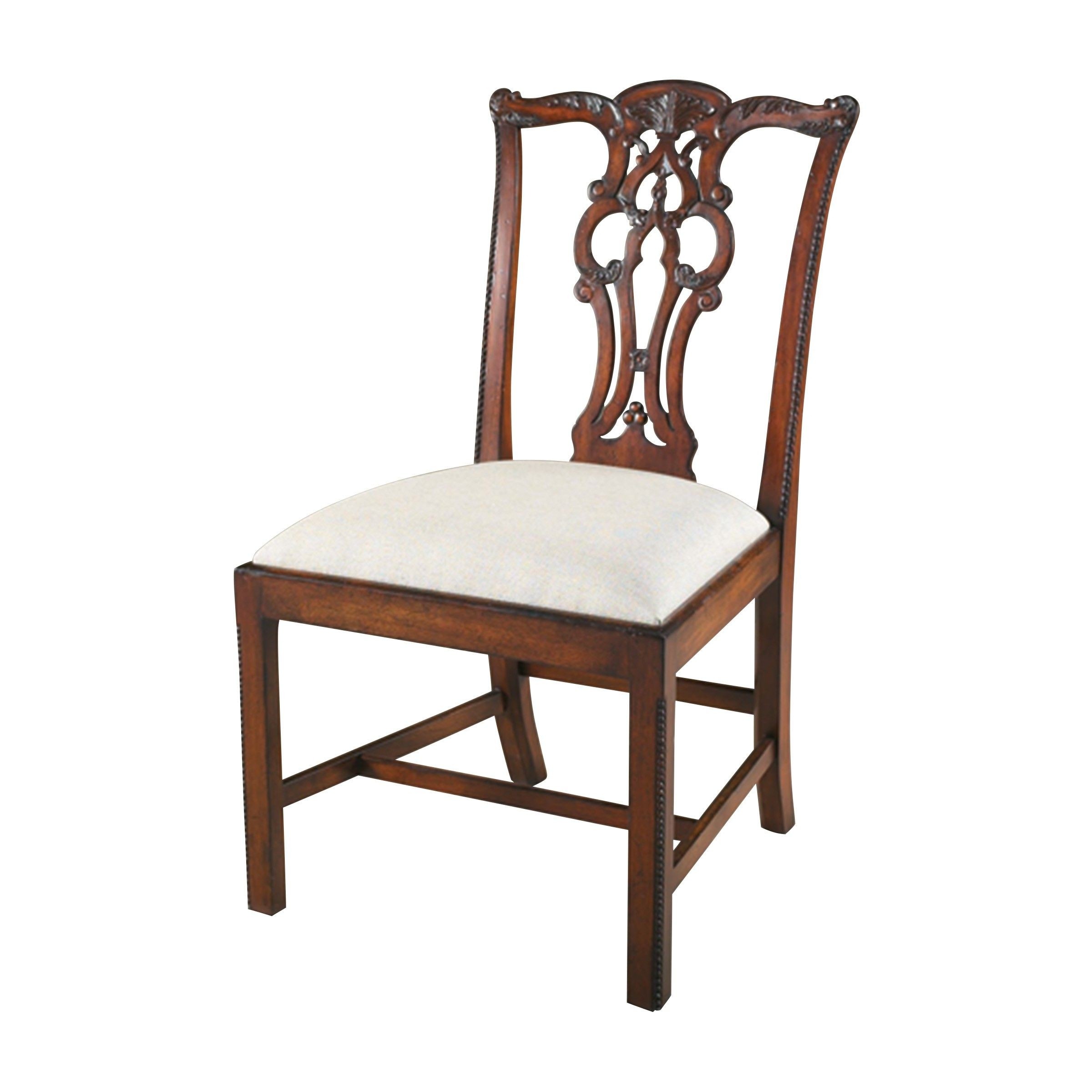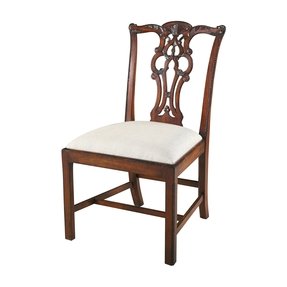 This product is a very classic, elegant and traditional dining chair. It has got a solid wood construction and cushioned seat for enhanced comfort of use. You need to have it.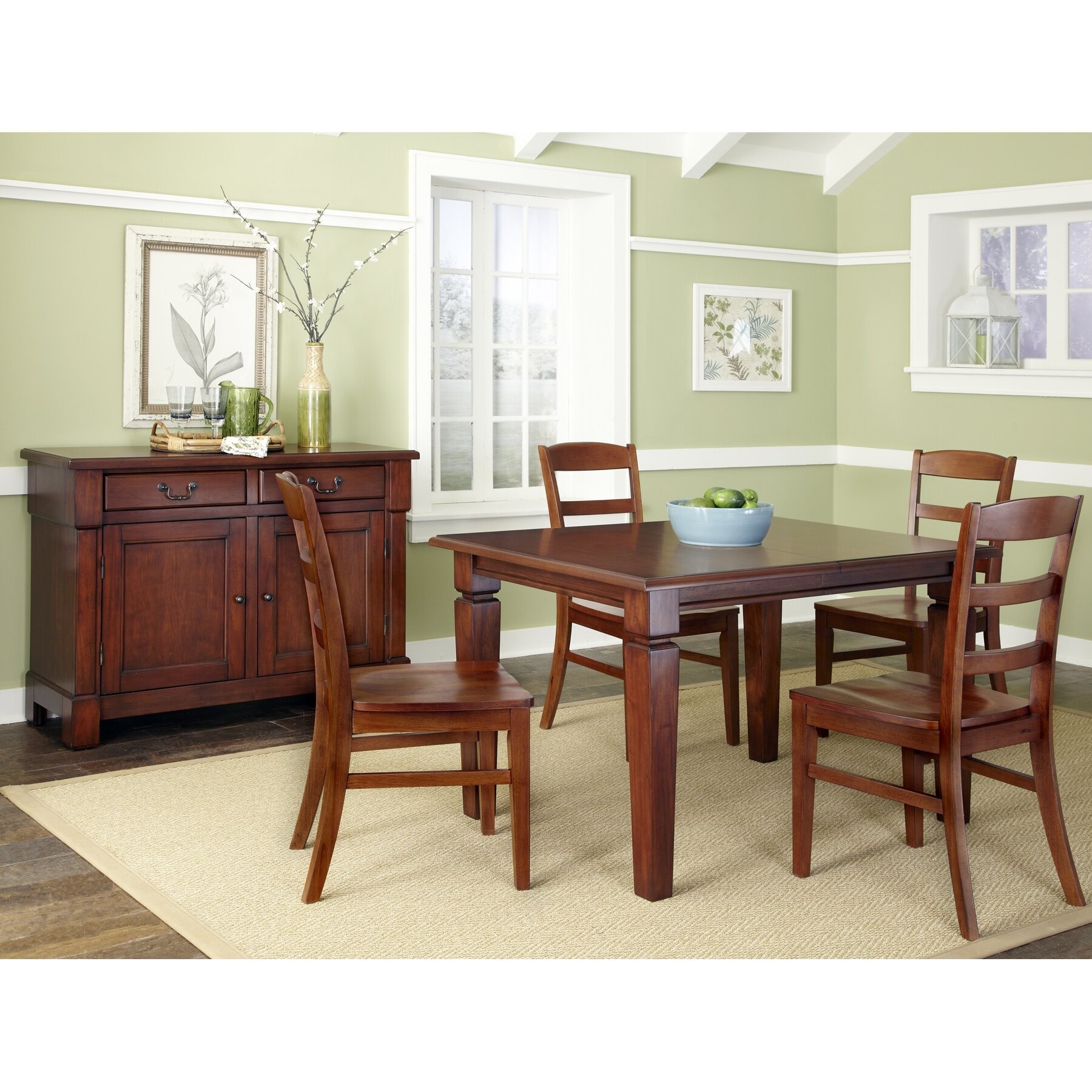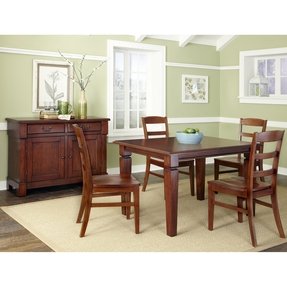 This set includes square shape table and four chairs, all in contemporary style. Every piece is made of solid mahogany and engineered wood finished with cherry brown veneers and decorate with carves.