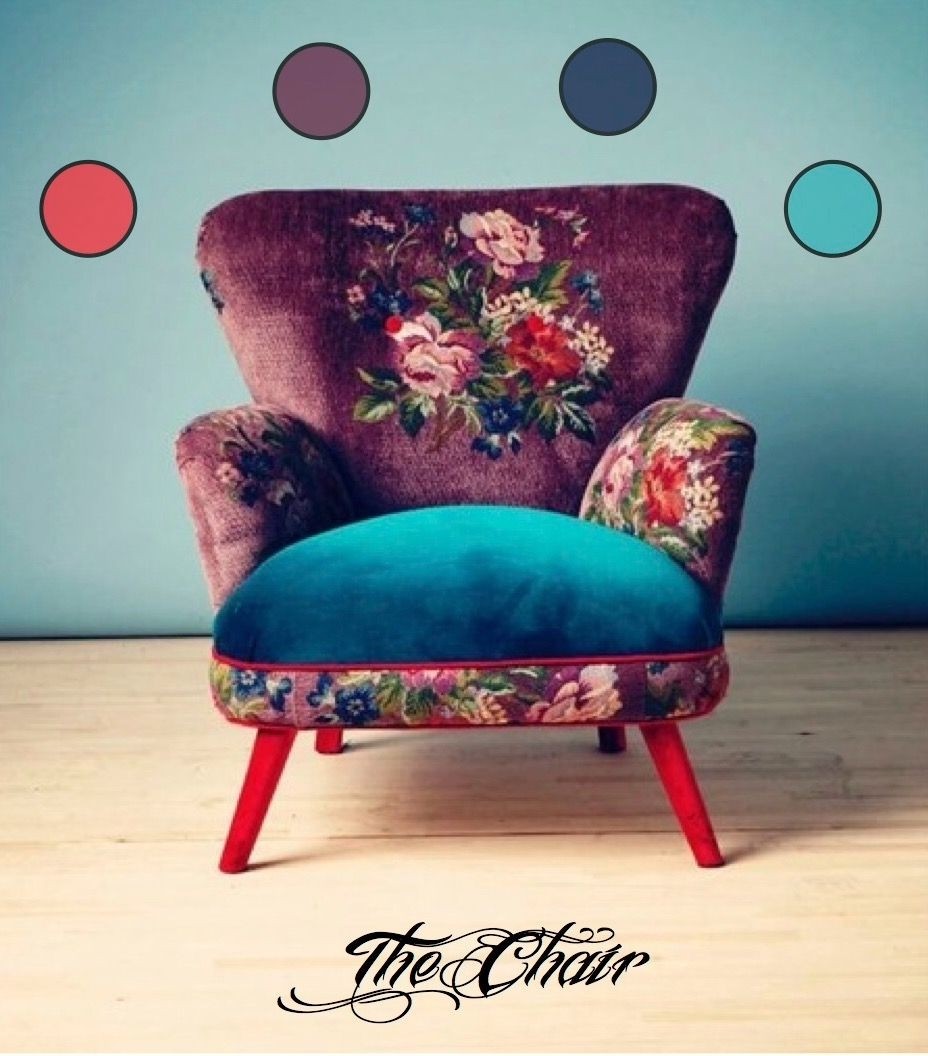 Gobelin armchair plymouth pink
Just to bring a delicious drop of fancy Bohemian style, place a multicolor accent chair in a strategical spot of an interior. This puffy, squat arm chair is beautifully upholstered with pink and blue velvet, it has floral pattern and red legs!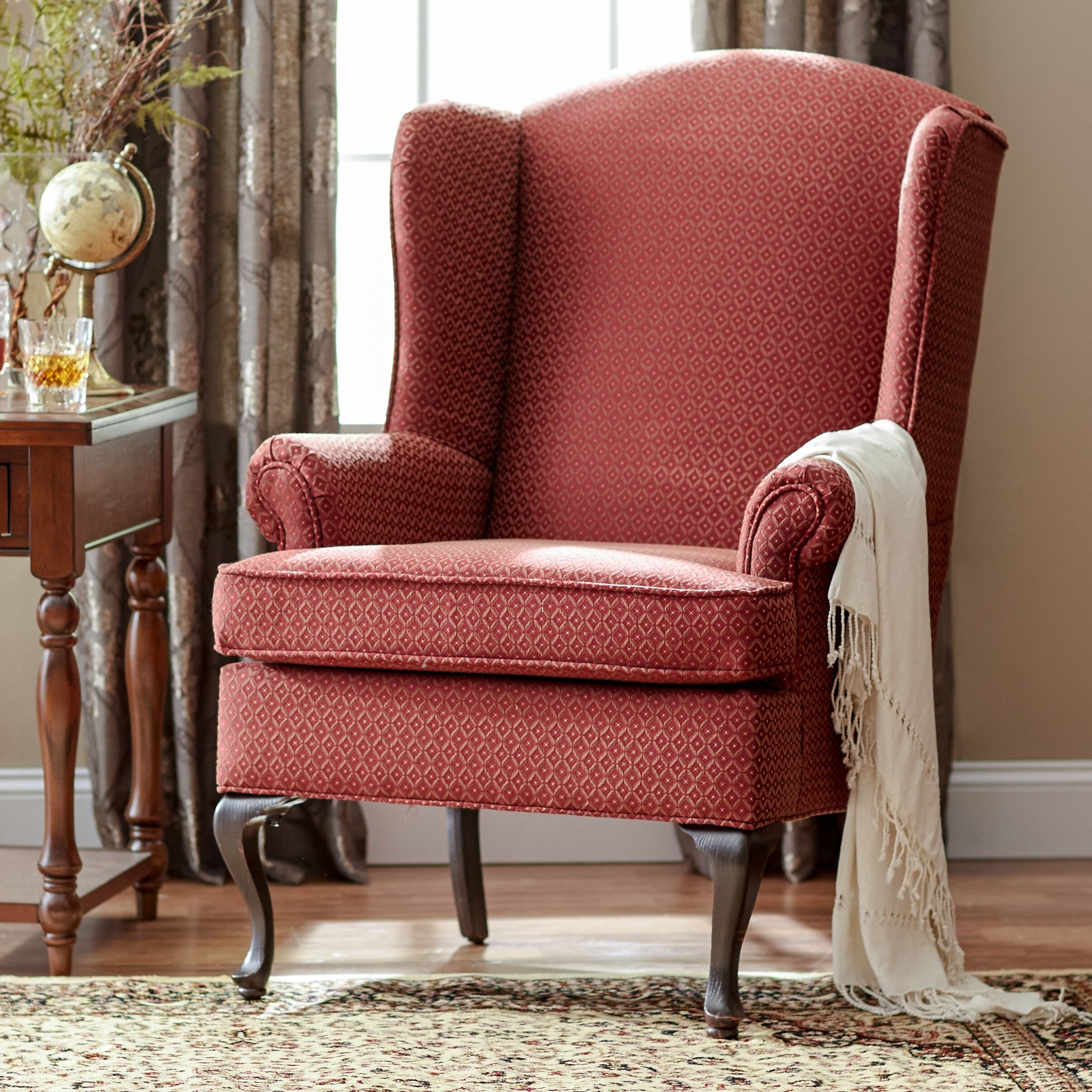 Damask Wingback Chair by Serta Upholstery
A very solid wingback chair that features a durable frame made of hardwood. Its seat and backrest spaces are filled with PUR foam that increases the level of comfort and relaxation. The chair has got the size of 45" H x 31" W x 34" D.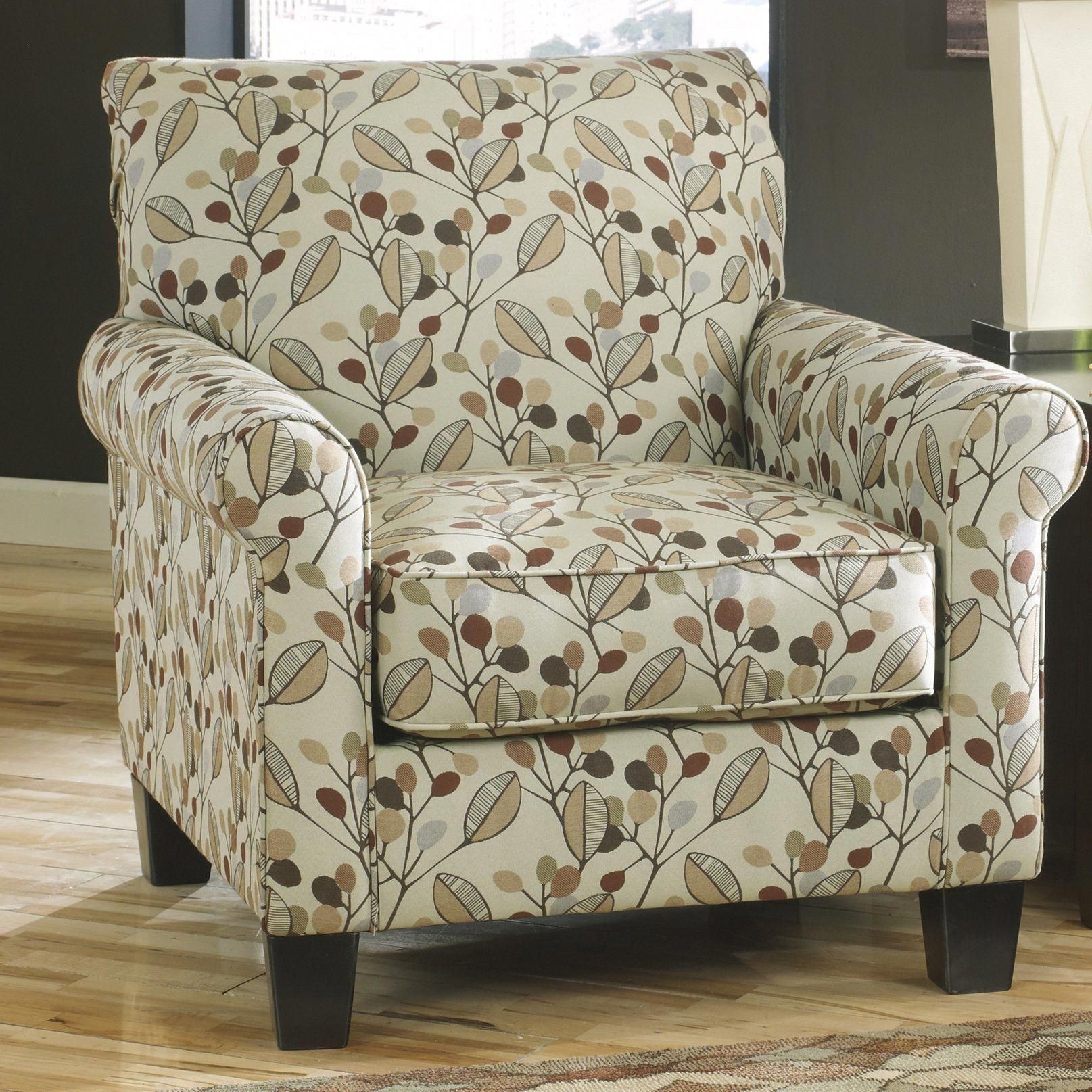 Danely Accent Arm Chair
Accent chair upholstered with pleasant to the touch material and finished with floral theme. It is mounted on wooden legs. Ideal as additional place to sit or place for relaxation in all kinds of interior.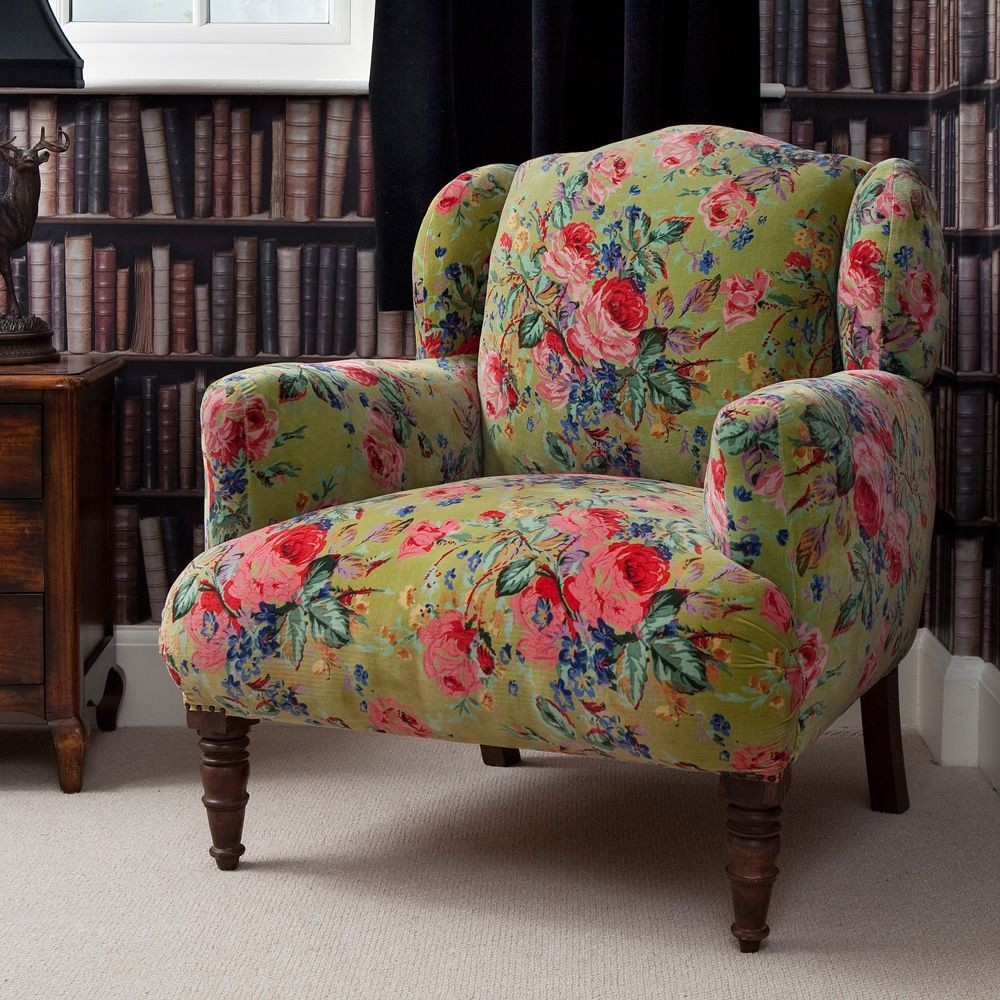 A very comfortable armchair with an overpadded seat and back, upholstered in a quality floral-patterned fabric. The chair has a hardwood frame with beautifully turned front- and flared rear legs.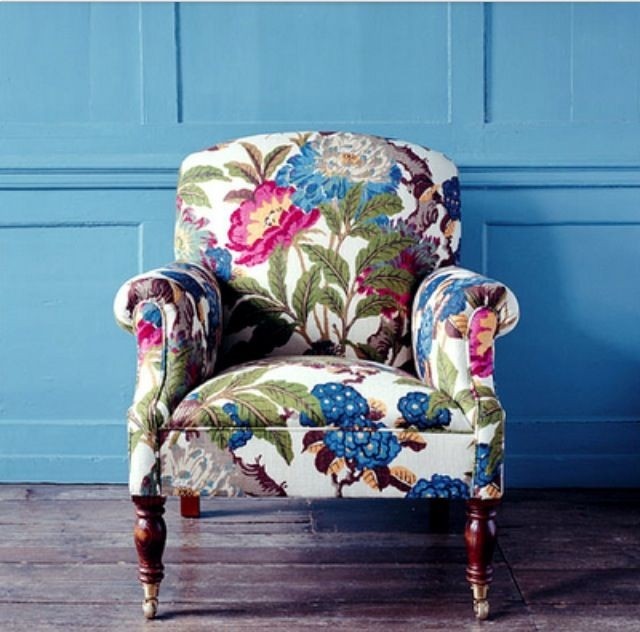 The delightful combination of solid construction on the slender legs of the wheels and the beautiful upholstery of the floral upholstery makes this fabulous armchair delight in detail. Large armchair delights and captivates.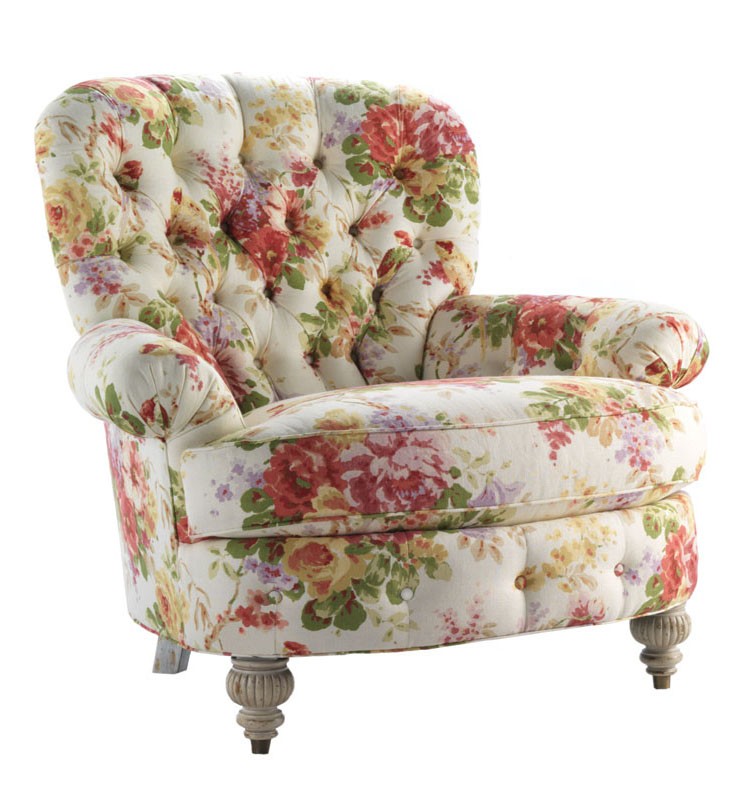 The beautiful upholstery in the flowers of this beautiful chair makes the whole design a romantic and very atmospheric fashion. The Shabby styling is stylish and very versatile and combines with the convenience of use creates a unique piece of furniture.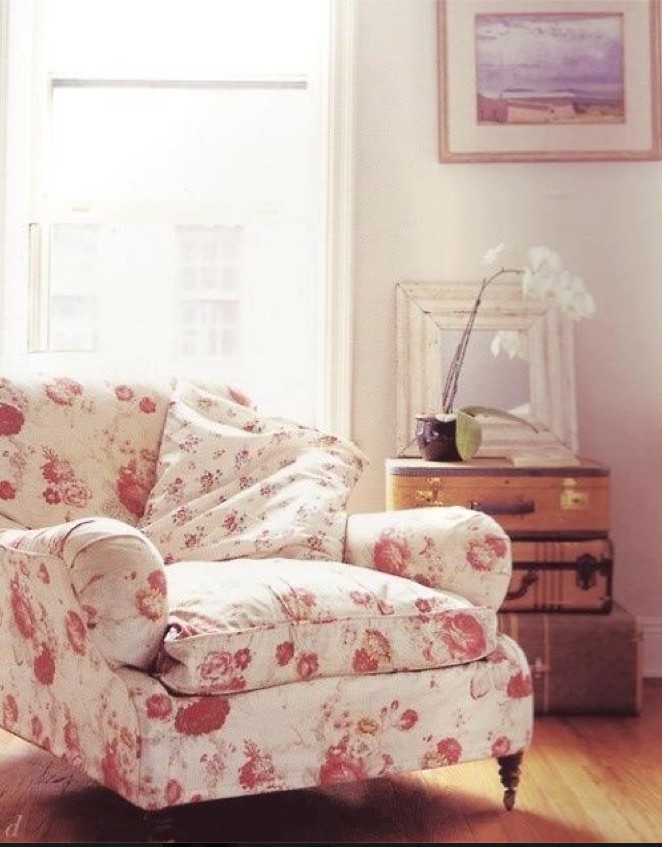 Pink roses on a white fabric stand for subtleness and delicacy. This lovely upholstery constitutes a great proposition for shabby chic or cottage decors. The Norfolk Rose fabric will definitely add charm and warmth to any space.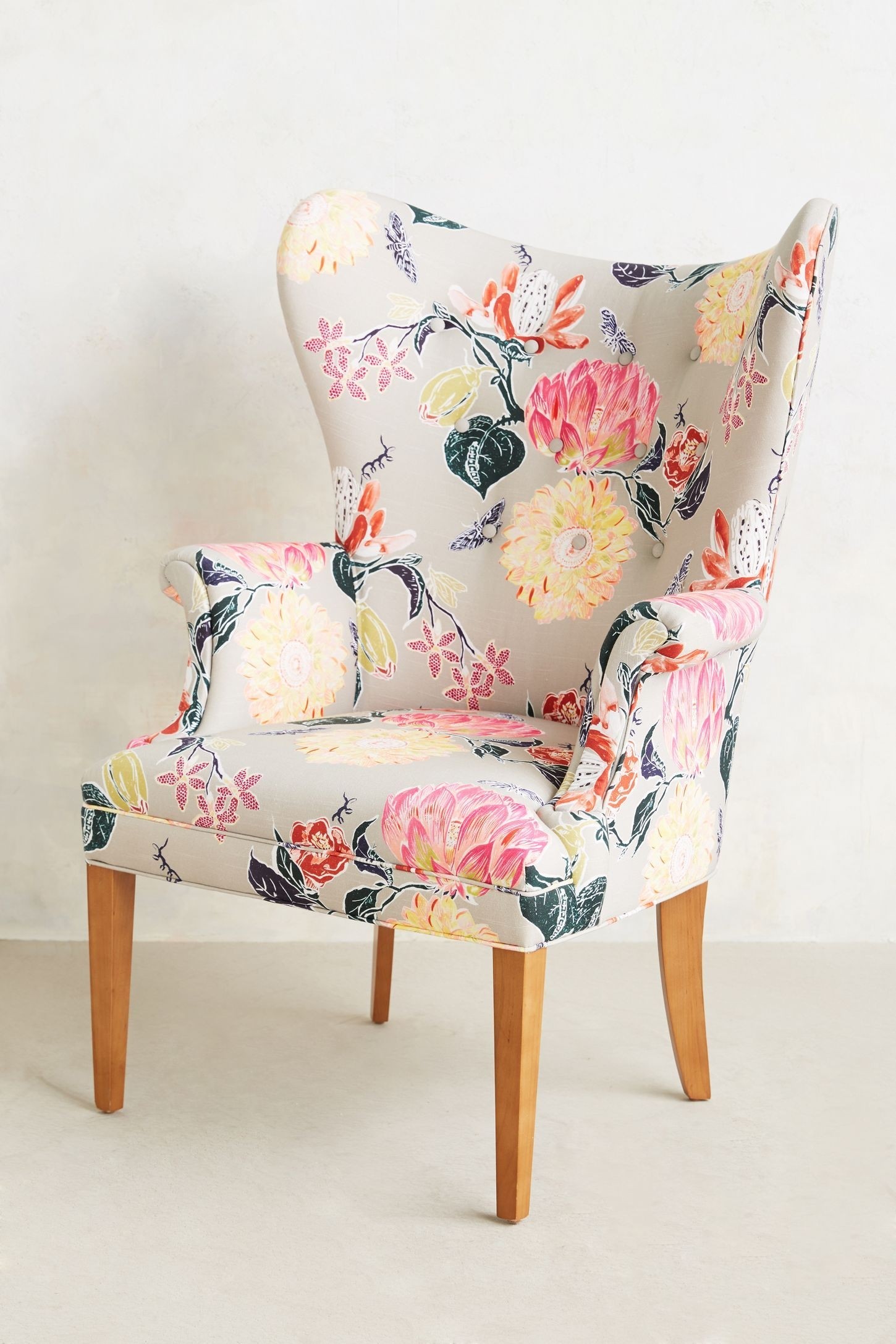 Valentino or Givenchy - they are just one of many designers who willingly reach for floral designs when creating their creations. An inspiration of their shows influenced the bright upholstery of this wing-back floral armchair, full of colorful flowers.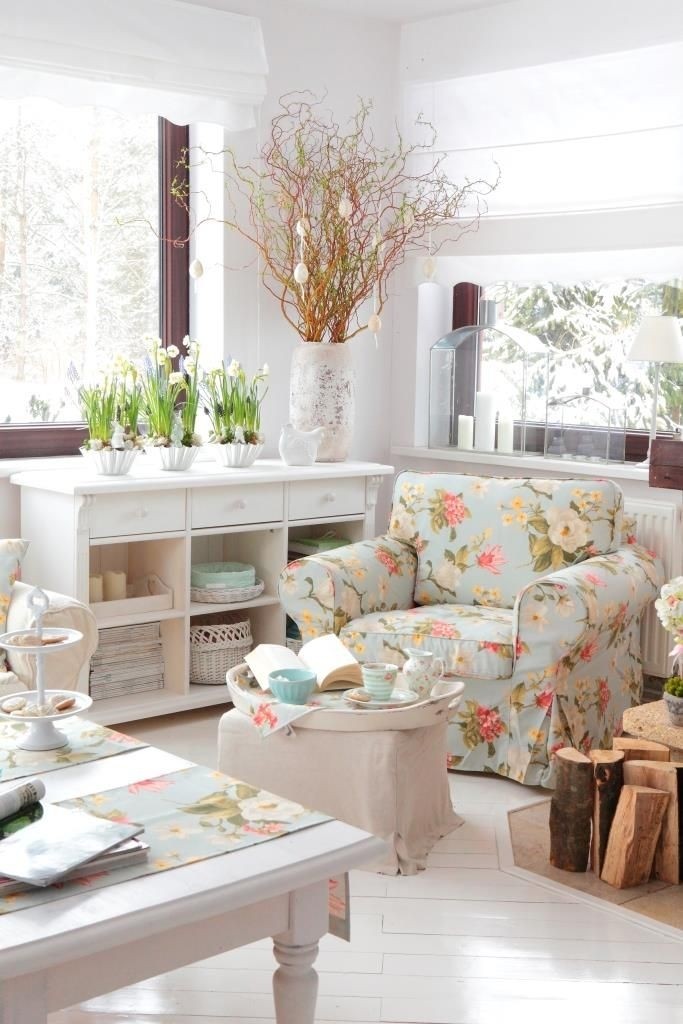 Shabby Chic...very pretty but personally I could never live with the floral print on a chair! LOL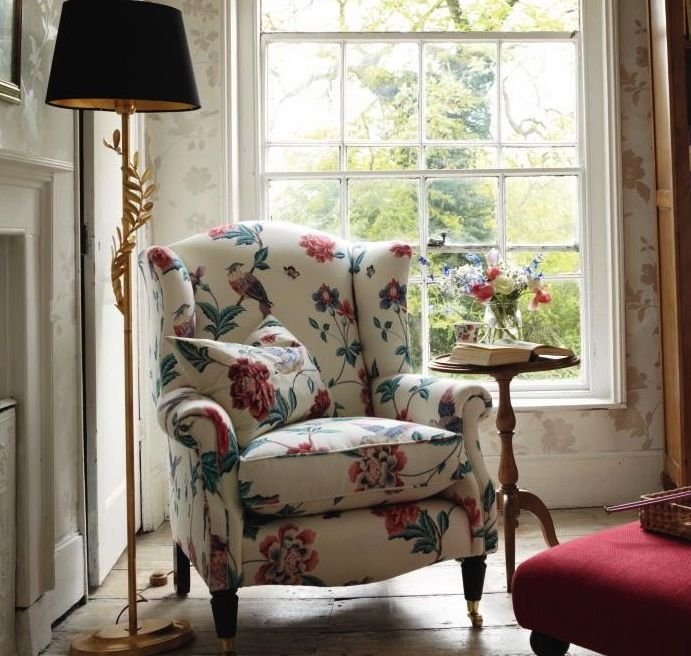 Floral armchairs bring a lot of joy and freshness to a bright,spacious living room,becoming an element creating its style and atmosphere. These strong accented flowers in the odors of dark green and red are a great contrast to the light base of the upholstery.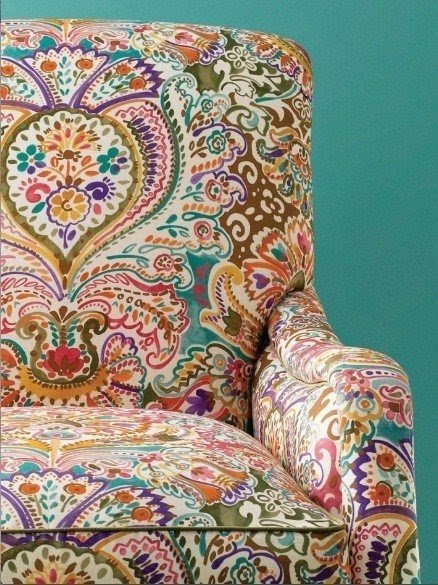 10 Floral Armchairs for cozy living room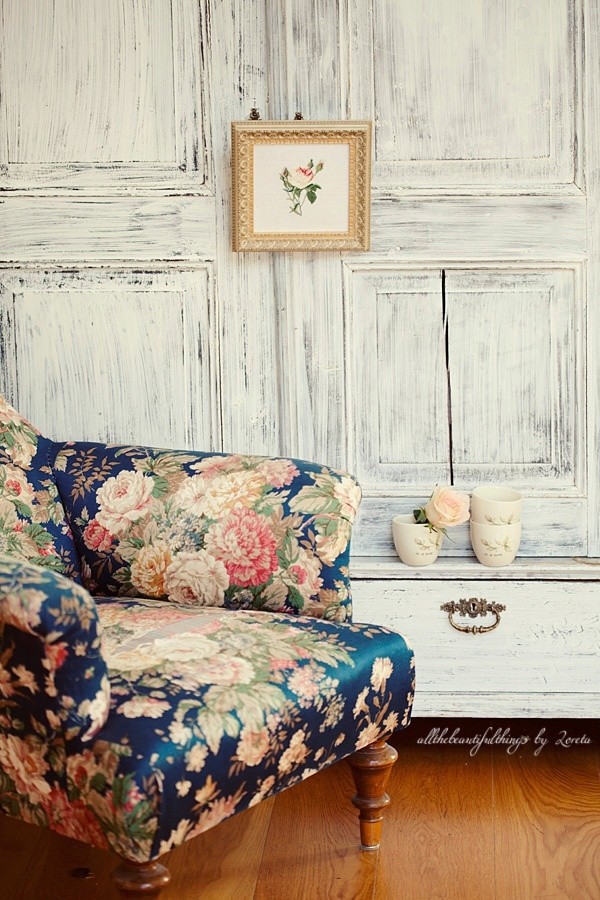 A comfortable addition for contemporary interiors, this gorgeous armchair is going to make your room to pop with style. It features adorable floral upholstery, and a sturdy wood frame with beautifully turned legs.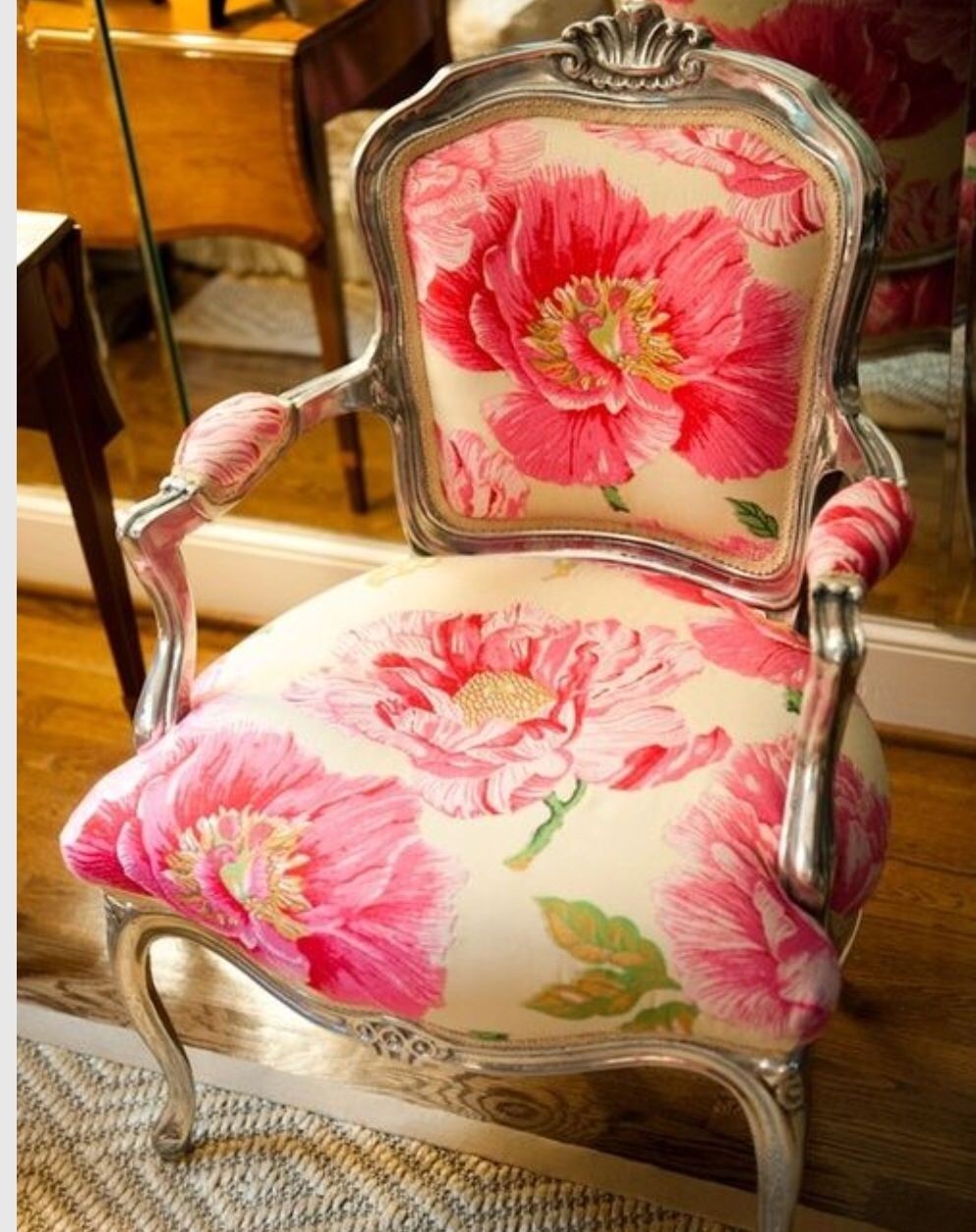 With this gorgeous armchair, your home will be sprakling with Victorian sophistication. It stands on a beautifully curved frame, holding a back, seat and armpads upholstered in a quality fabric with striking floral pattern.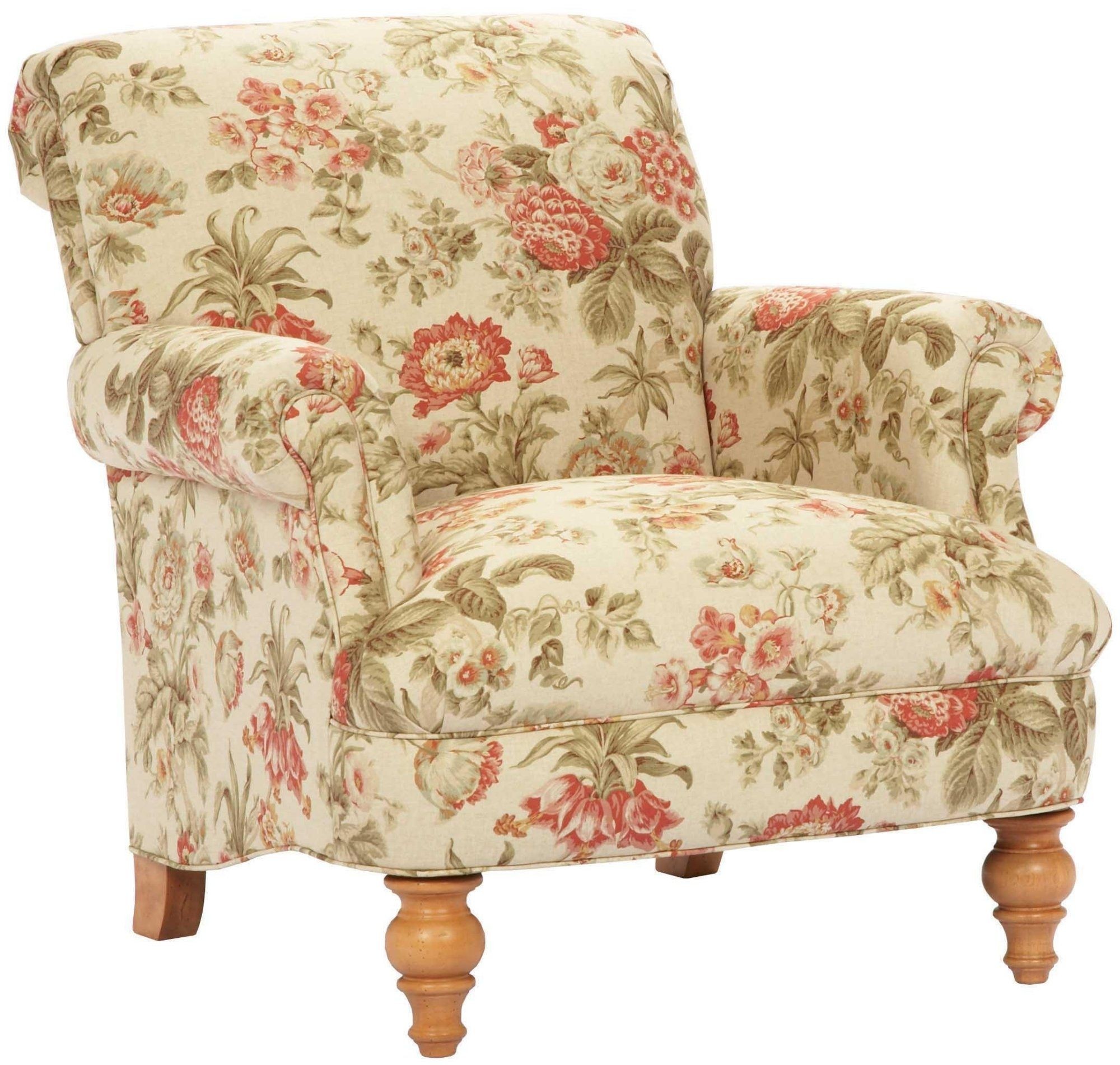 Found on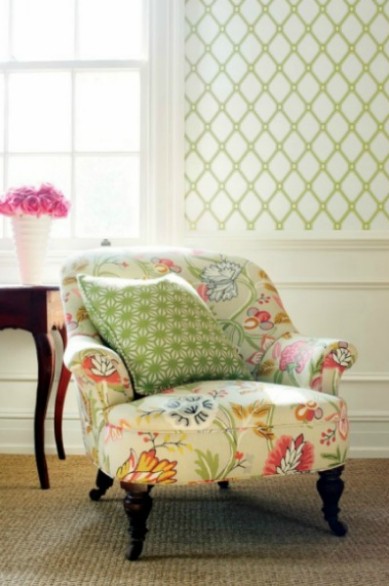 A delightful mix of patterns on the chair, pillow and wall.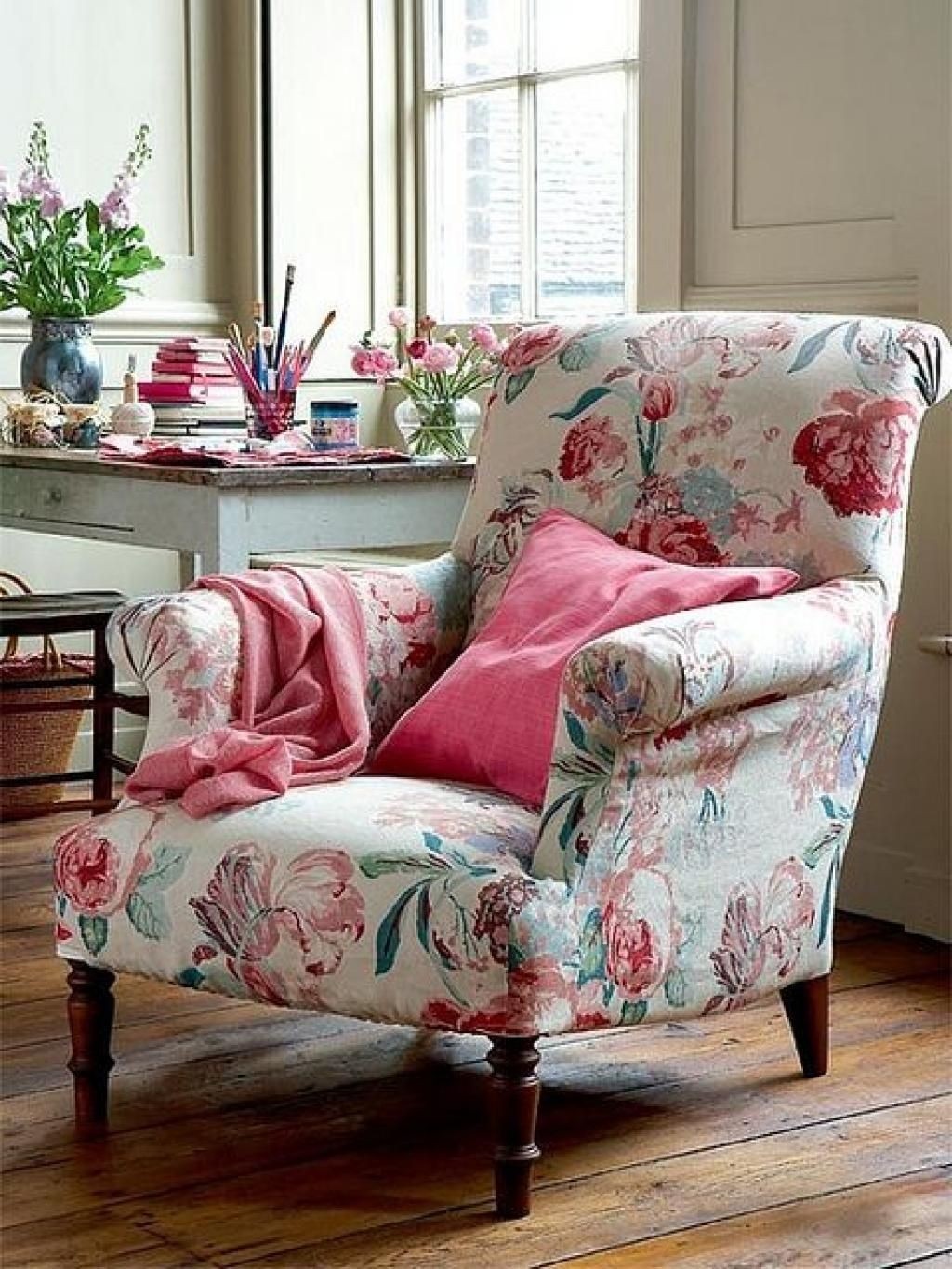 for the bedroom, a comfortable reading chair, a table for books, and a window for light, plus a lamp for evening. I like an ottoman but not a chaise. Might consider a plump and cozy loveseat...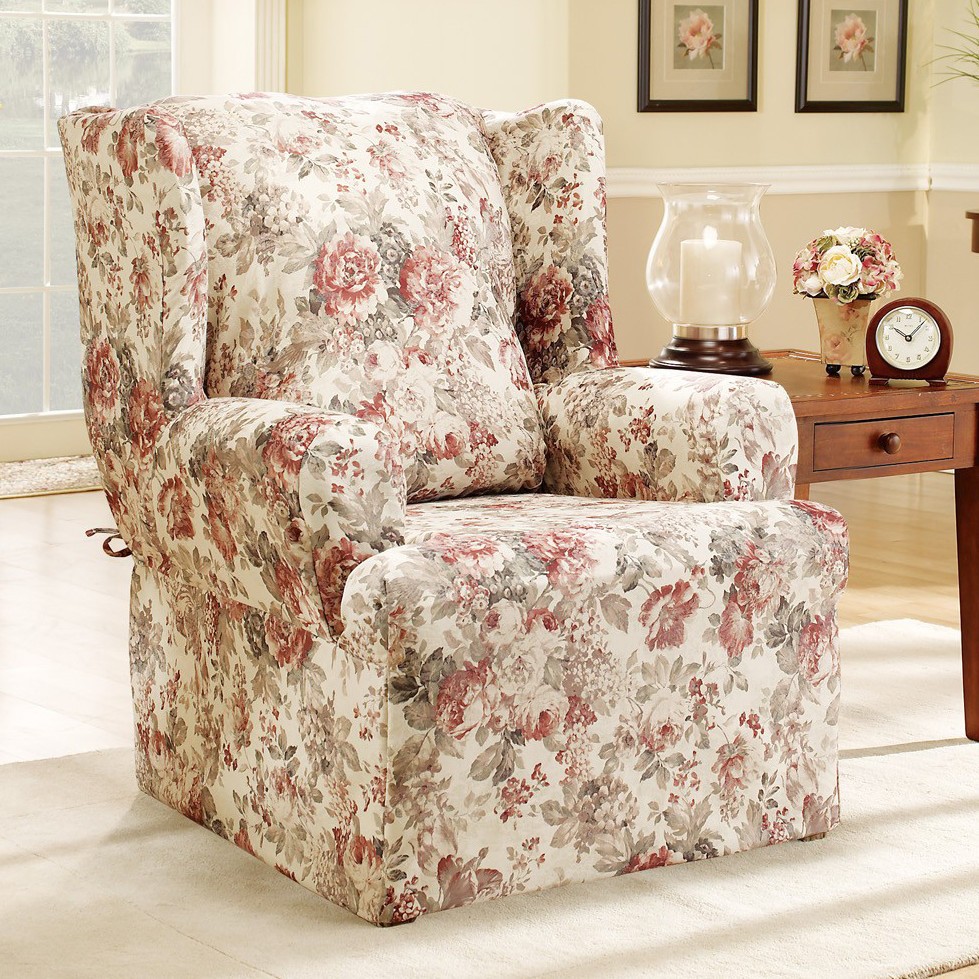 This fashionable slipcover is made of 53% polyester and 47% cotton, suitable for almost any type of wing chairs. The slipcover is elastic, covered with a beautiful floral pattern, and easy to install. Machine-washable; cold water, gentle cycle.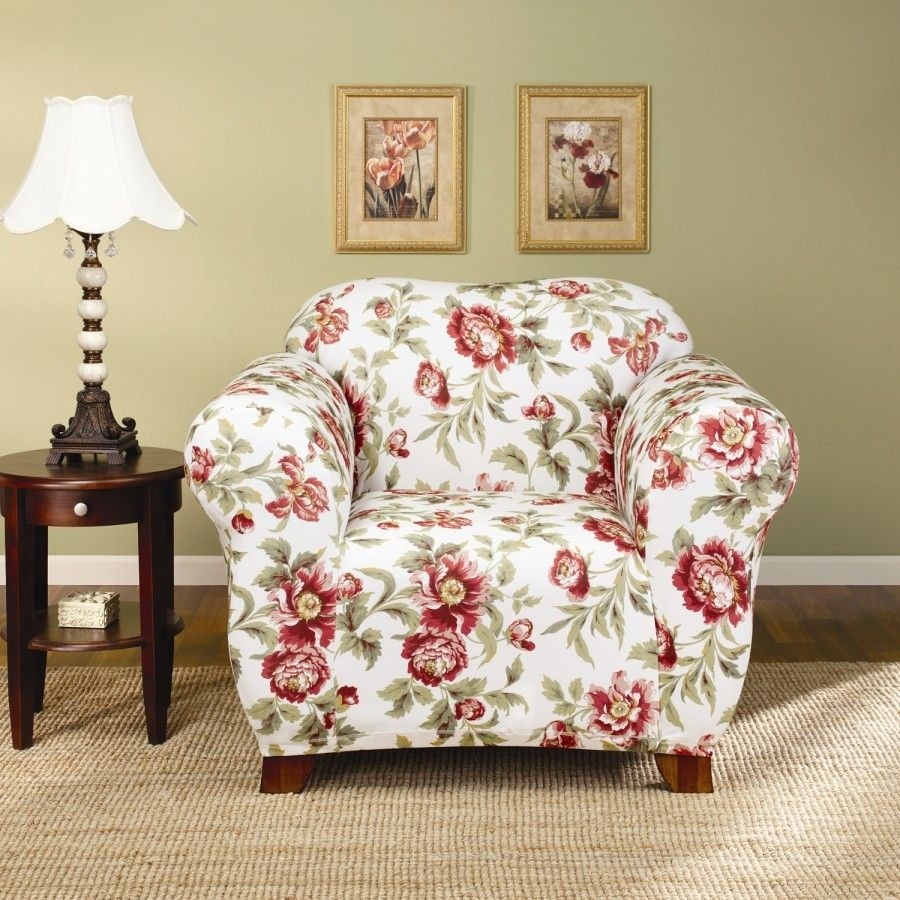 It is a beautiful one piece slipcover for your chair that has got a pretty pattern with flowers and white finish. It is made of 94 percent polyester and 6 percent spandex. It is very easy to care for.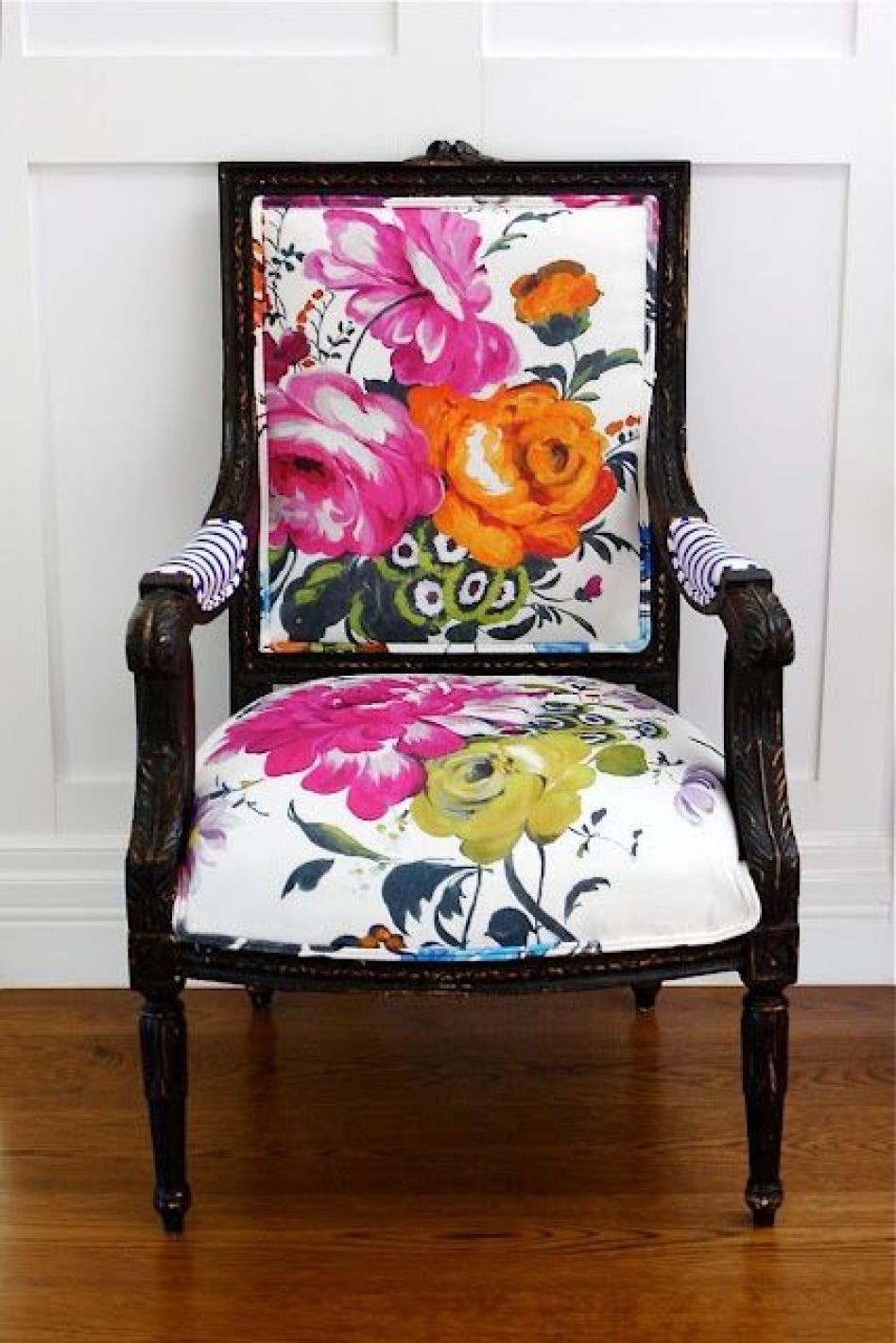 A glorious choice for dining rooms, living rooms, and sun rooms. The chair has a beautifully distressed wood frame leaf hand-carvings and turned legs. The seat is padded, and upholstered in a floral-patterned fabric, with a matching back.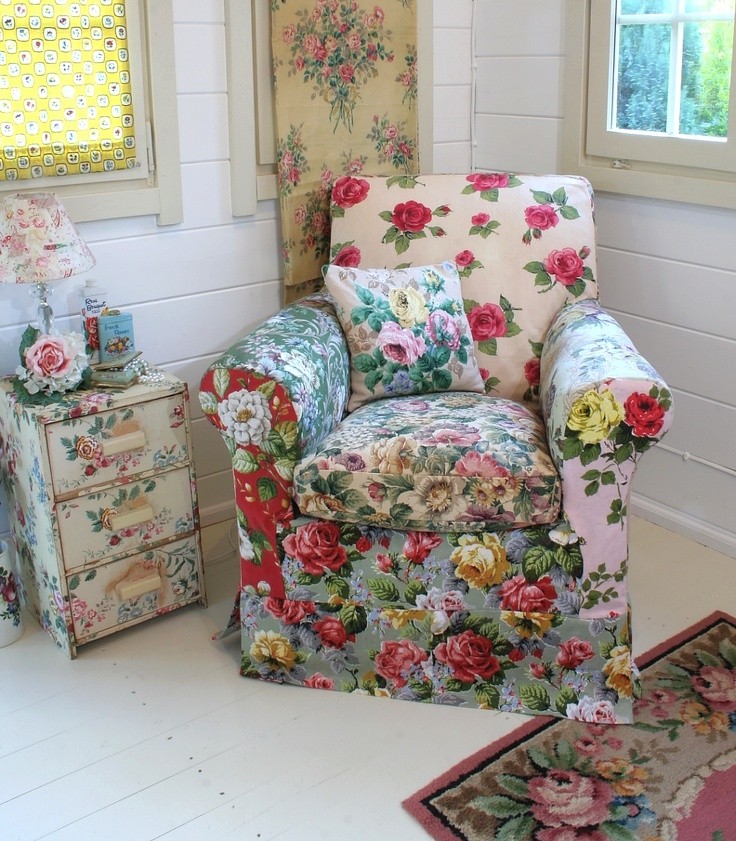 Floral fabric mix - why don't we do something like this for your two twin blue chairs? I have gobs of good sized pieces of floral drapery and uphol fabrics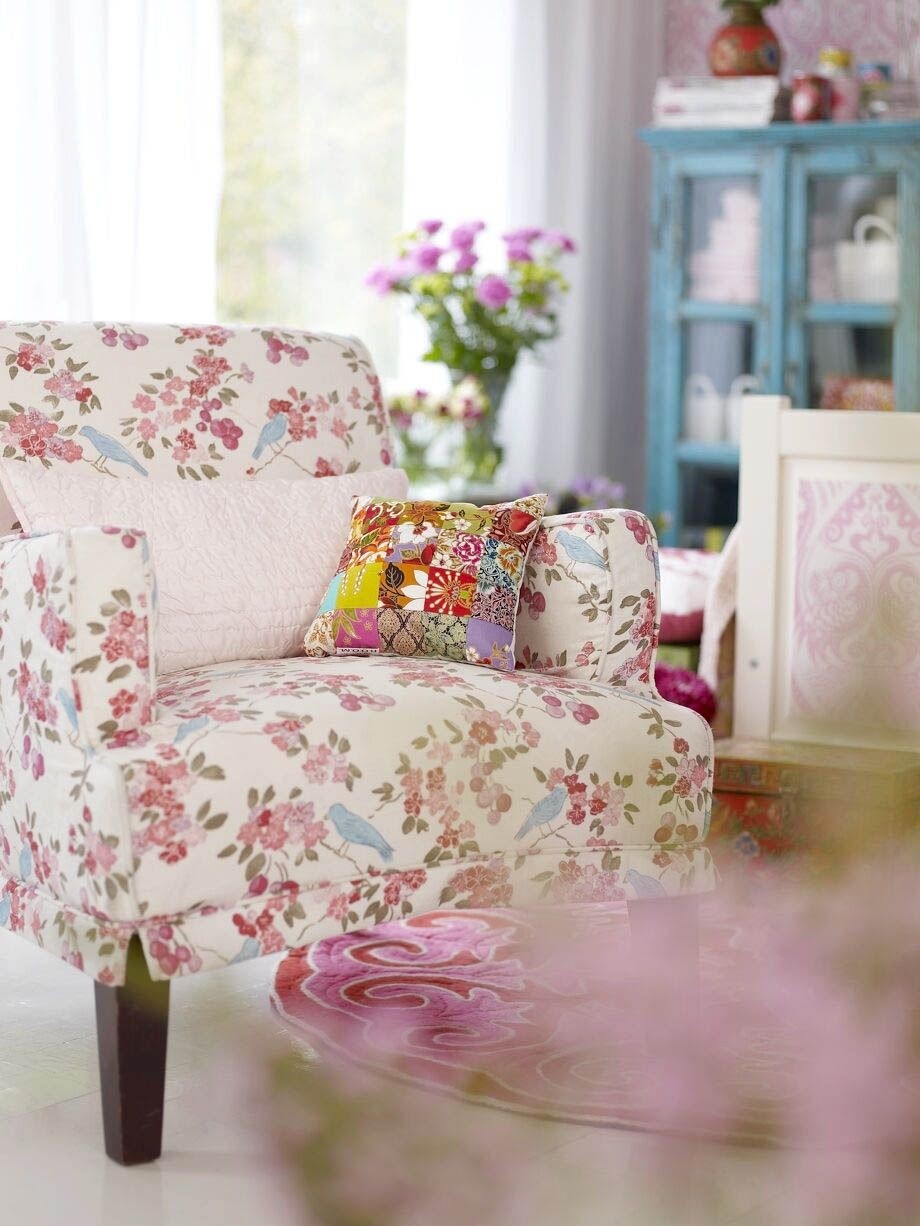 This floral armchair fits ideally into flowery interiors. If you like to embellish the room with various bouquets, they will correspond greatly to each other, creating a very gentle, soft appeal.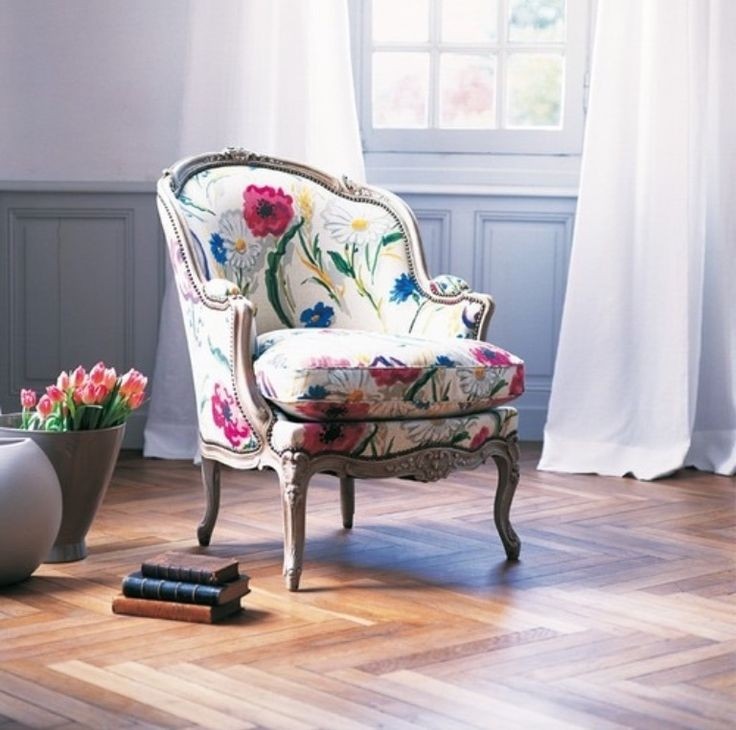 this chair...i love the bright fabric with the classic lines! i'm sure it would be A. really easy find and B. really cheap to reupholster!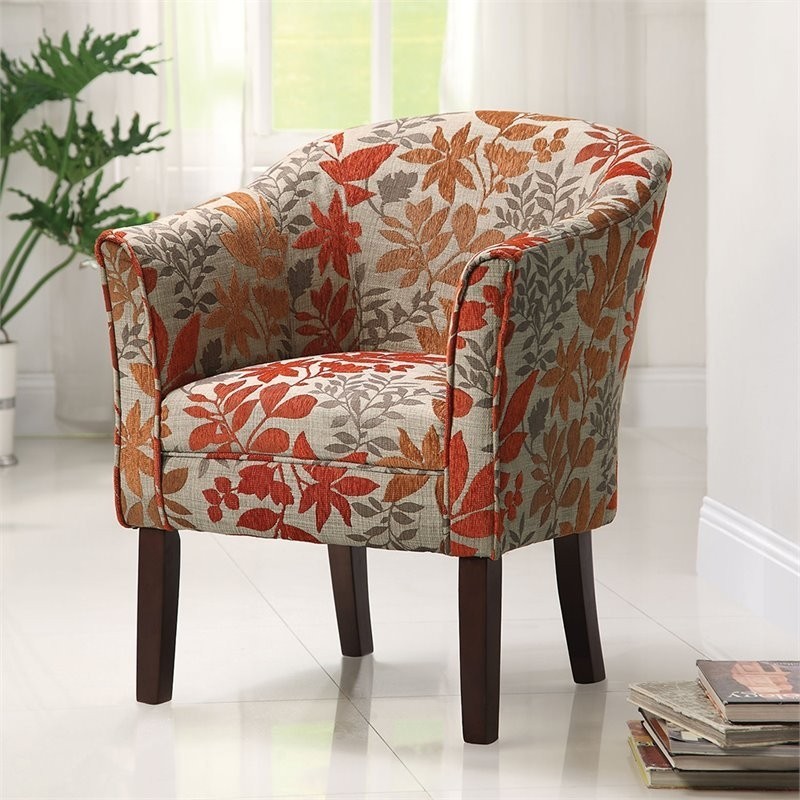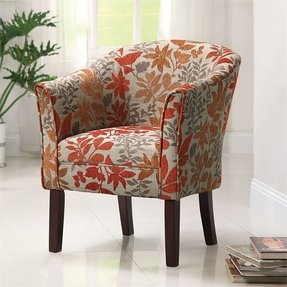 Barrel back accent chair upholstered with floral fabric printed with leaves in varied orange, rusty and green hues, on light backround with brown undertones. The wooden legs are tapered. Autumnal accent in your home.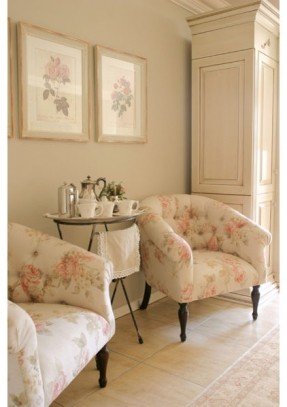 Subtle sweetness: Balance a selection of dainty pieces with cleaner ones for a more updated take on the romantic look. And don't go overboard on the decorative embellishments — a gently curving slipper chair or a simple white-painted iron bed convey the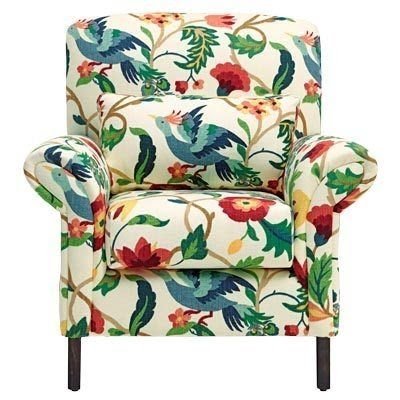 Woolen floral armchair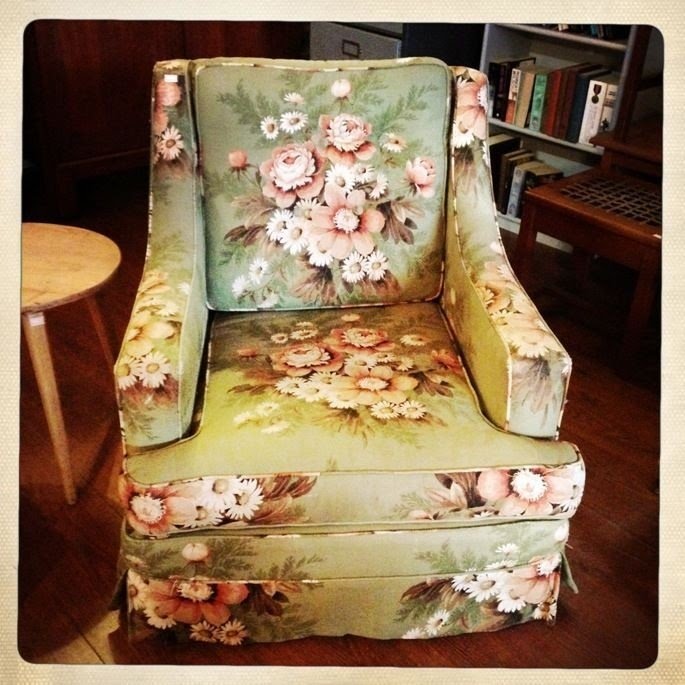 Floral armchair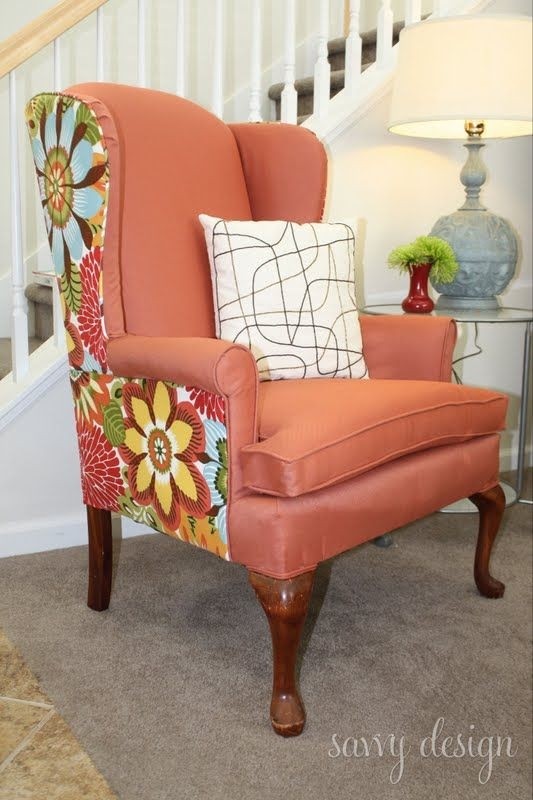 Embellished with a floral motive, this wingback chair will distinguish any living room space. Its vibrant flowers correspond perfectly well to the salmon pink upholstery. The chair stands on solid, wooden legs.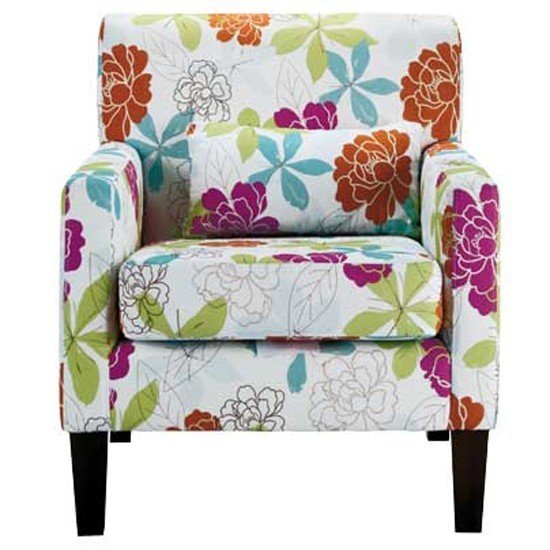 Floral armchair from Homebase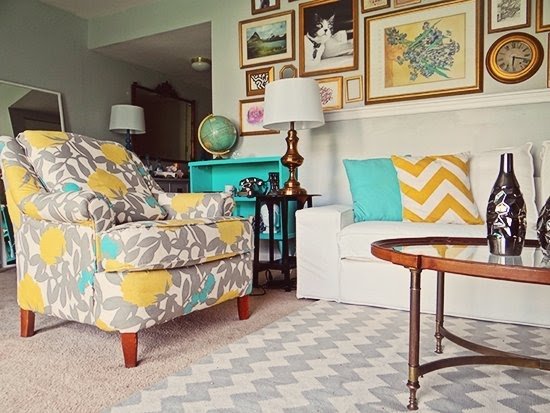 Turquoise Yellow and Gray Living Room + Thomas Paul Hedge Fabric + chevron rug Designpardeux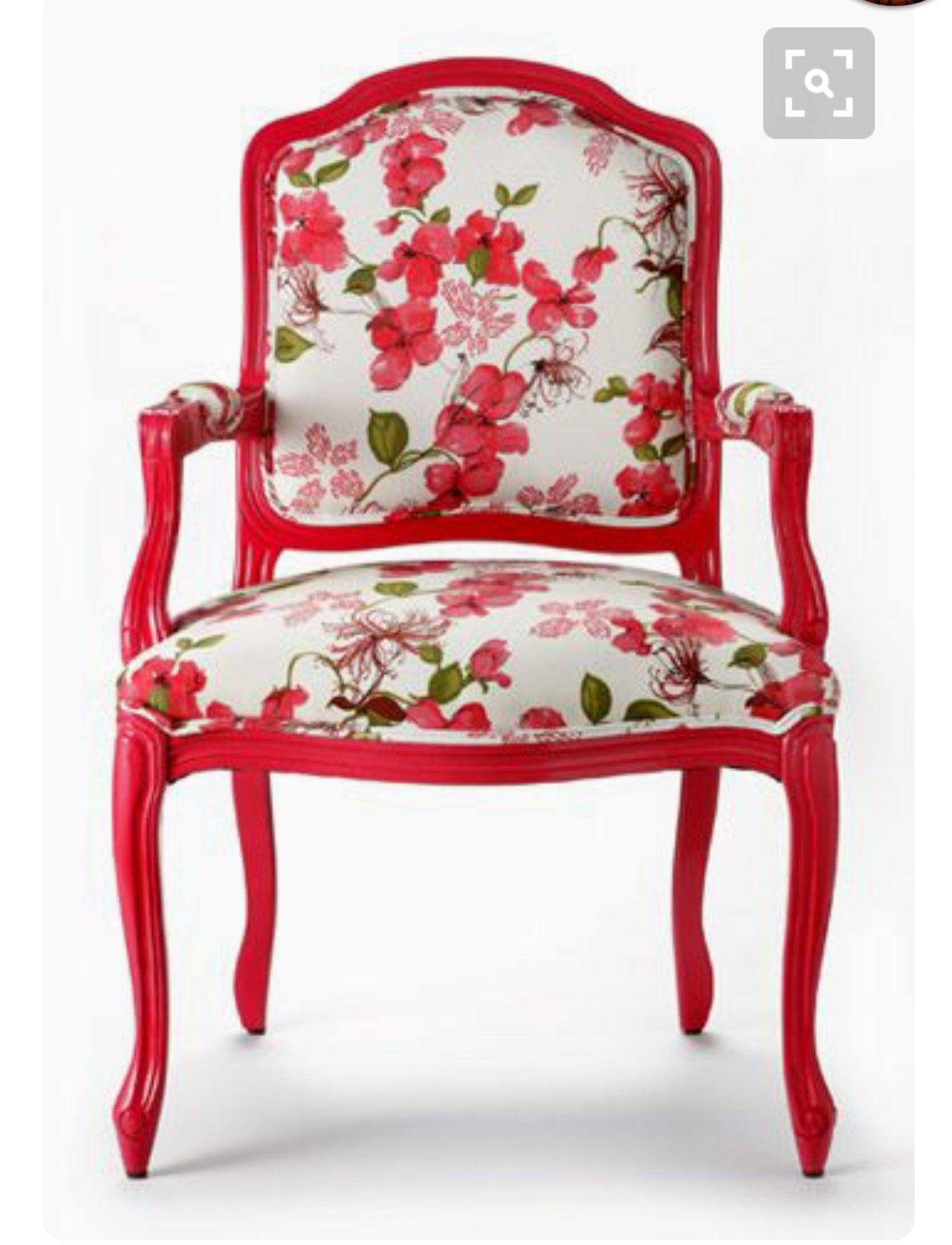 homesense_floral_armchair_with_frame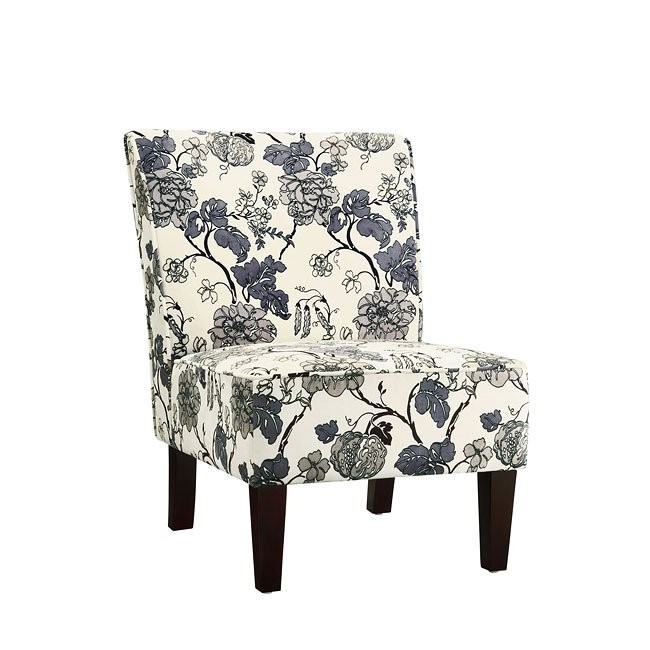 With the charming and elegant floral pattern of the upholstery and the modern looks of the design this accent chair will make for a nice addition to your household, while the wide structure provides ample support for your back.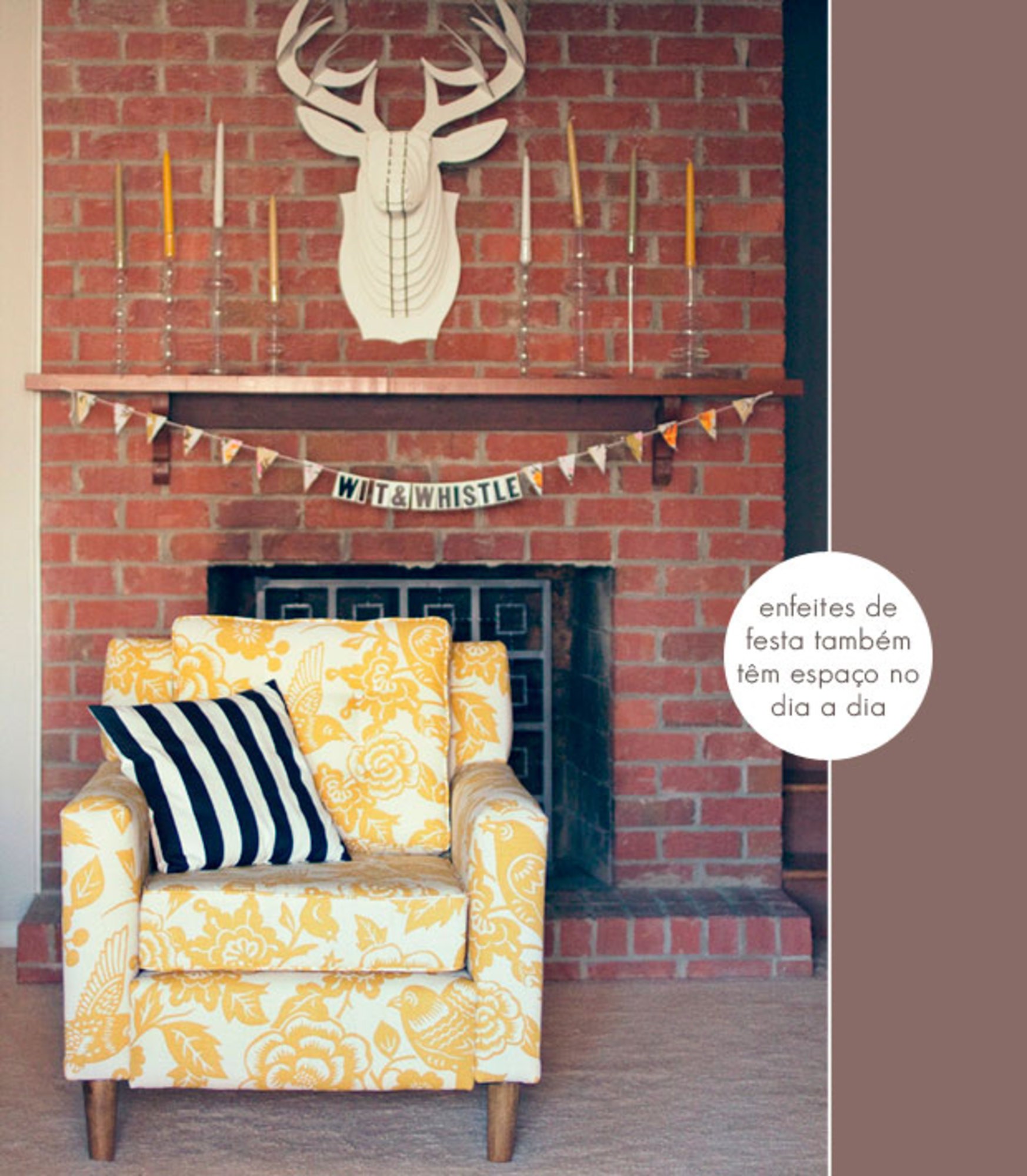 The only thing I like about this, is the yellow chair! Every time I see a yellow chair with a similar pattern, I keep thinking that I have to have one when I have my own place! It would just help brighten up a room!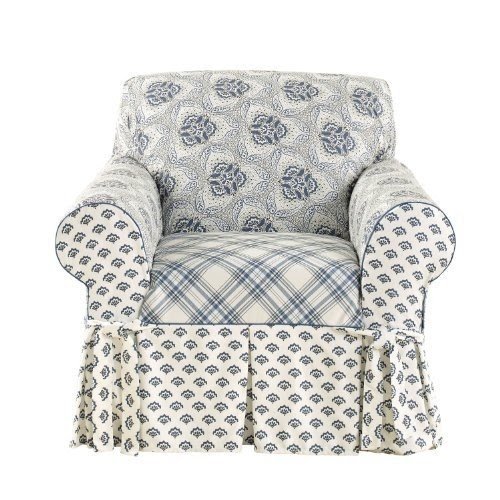 It is a one piece chair slipcover with cording has got a mixed pattern with flowers and other. It has got a blue and white colors. It is made of cotton and polyester and it adds comfort, style and beauty to any home.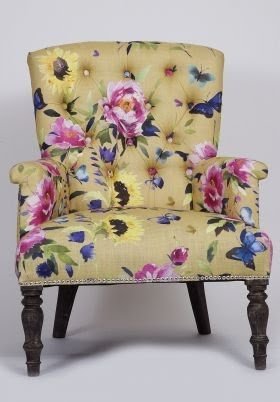 Loving this floral armchair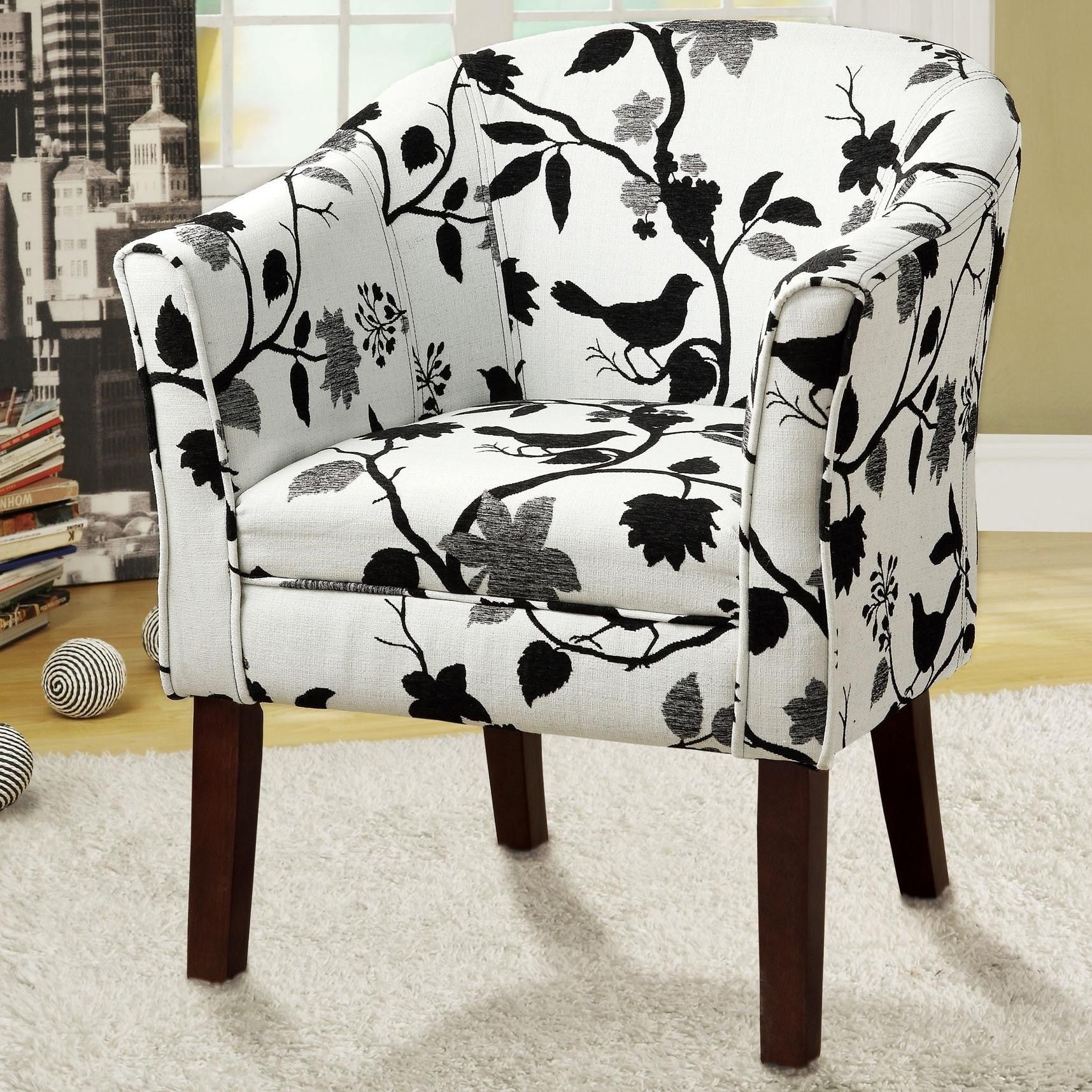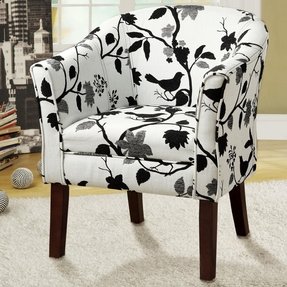 Fine accent chair with barrel shaped back. The body is upholstered with an eye-catching fabric featuring black pattern (twigs with leaves and birds) on a white background. The contrast makes the piece visually attractive.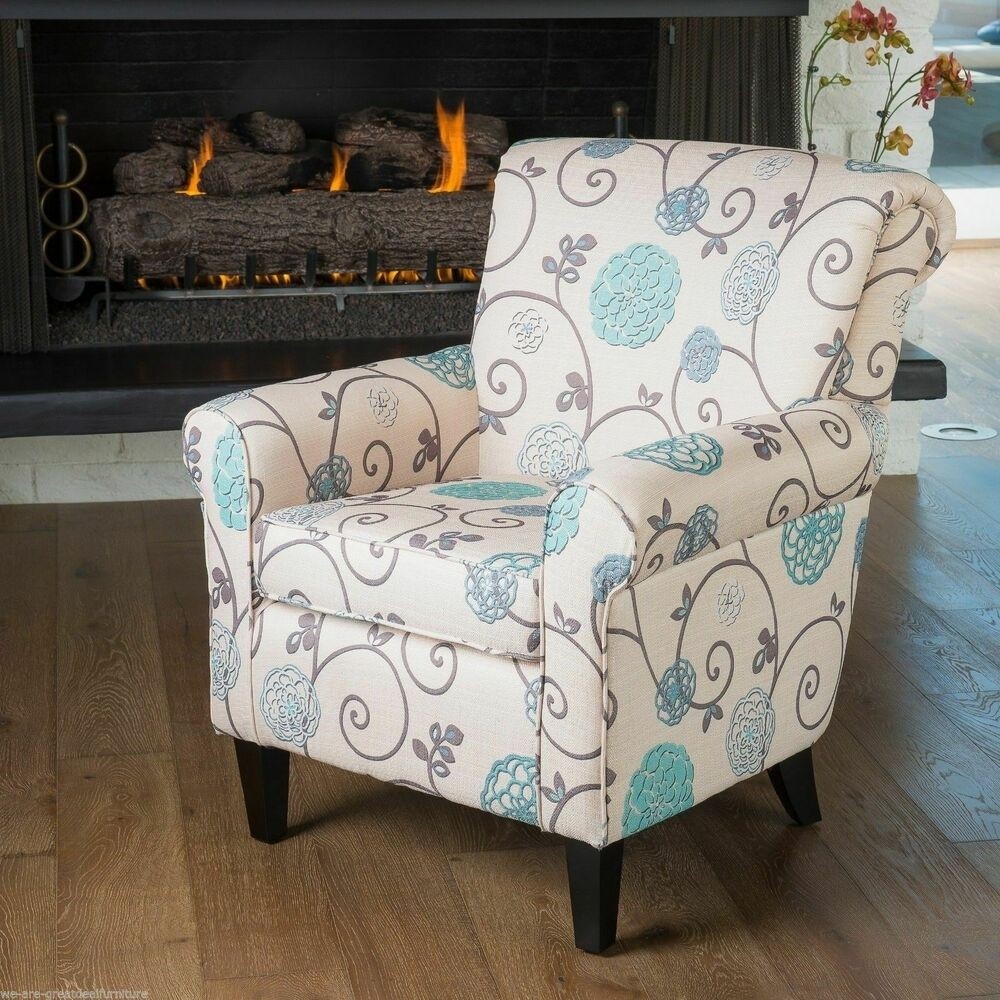 This lovely club chair stands on a sturdy hardwood frame with tapered legs and an espresso finish. The chair features padded arms and plush cushions, with the whole upholstered in blue floral fabric.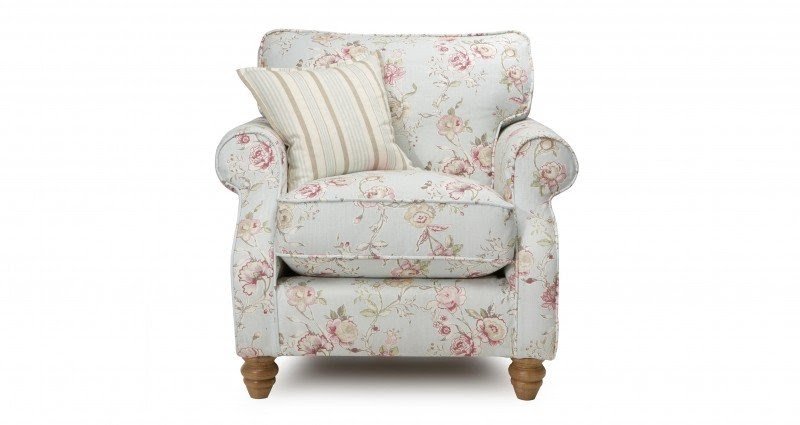 Chiltern : Floral Armchair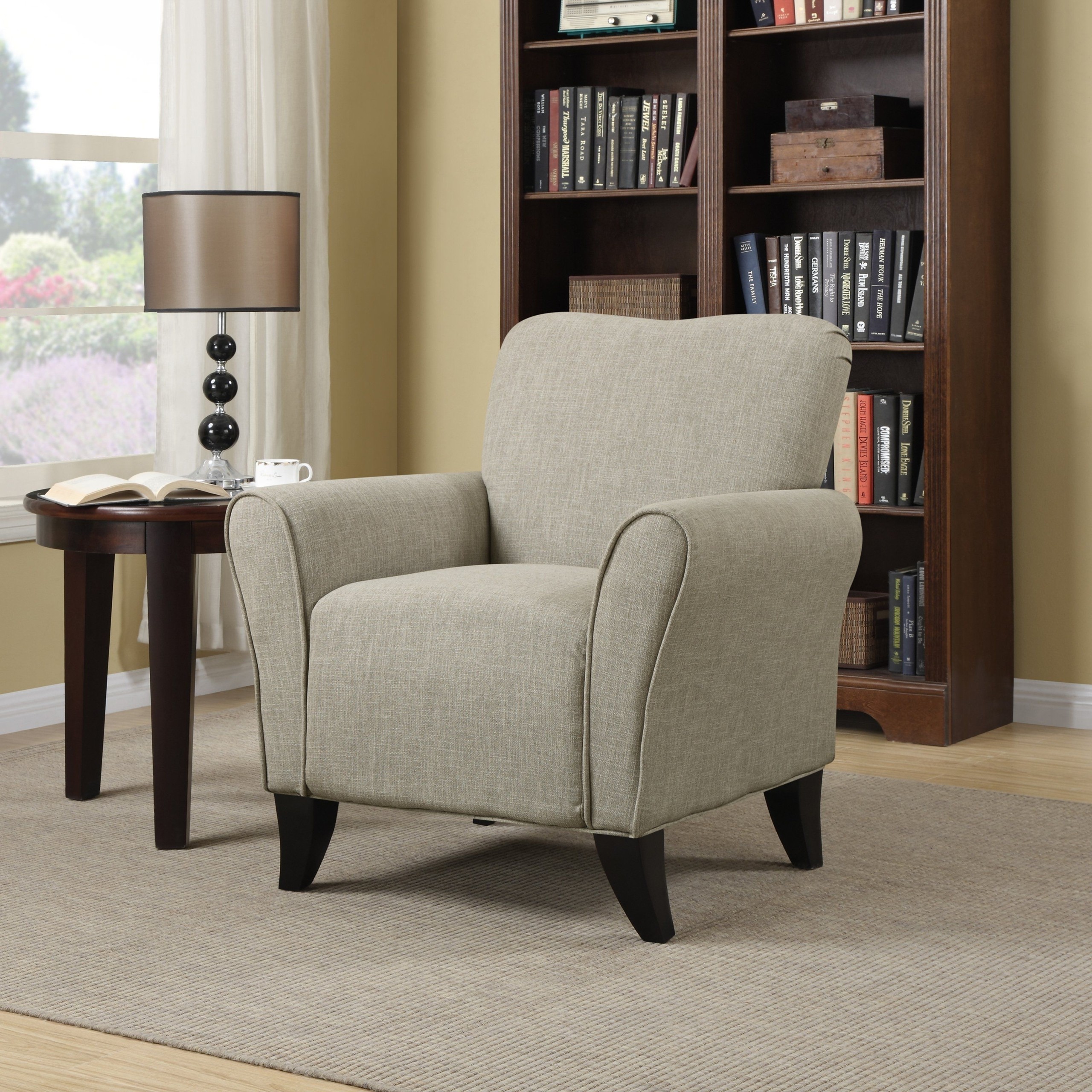 The seat area, which ideally suited not only as a piece of furniture to relax, but also as a decoration of the living room. It is low, but it is a very cavernous and comfortable. It is soft. It has a very nice cushions, decorated with bright flowers.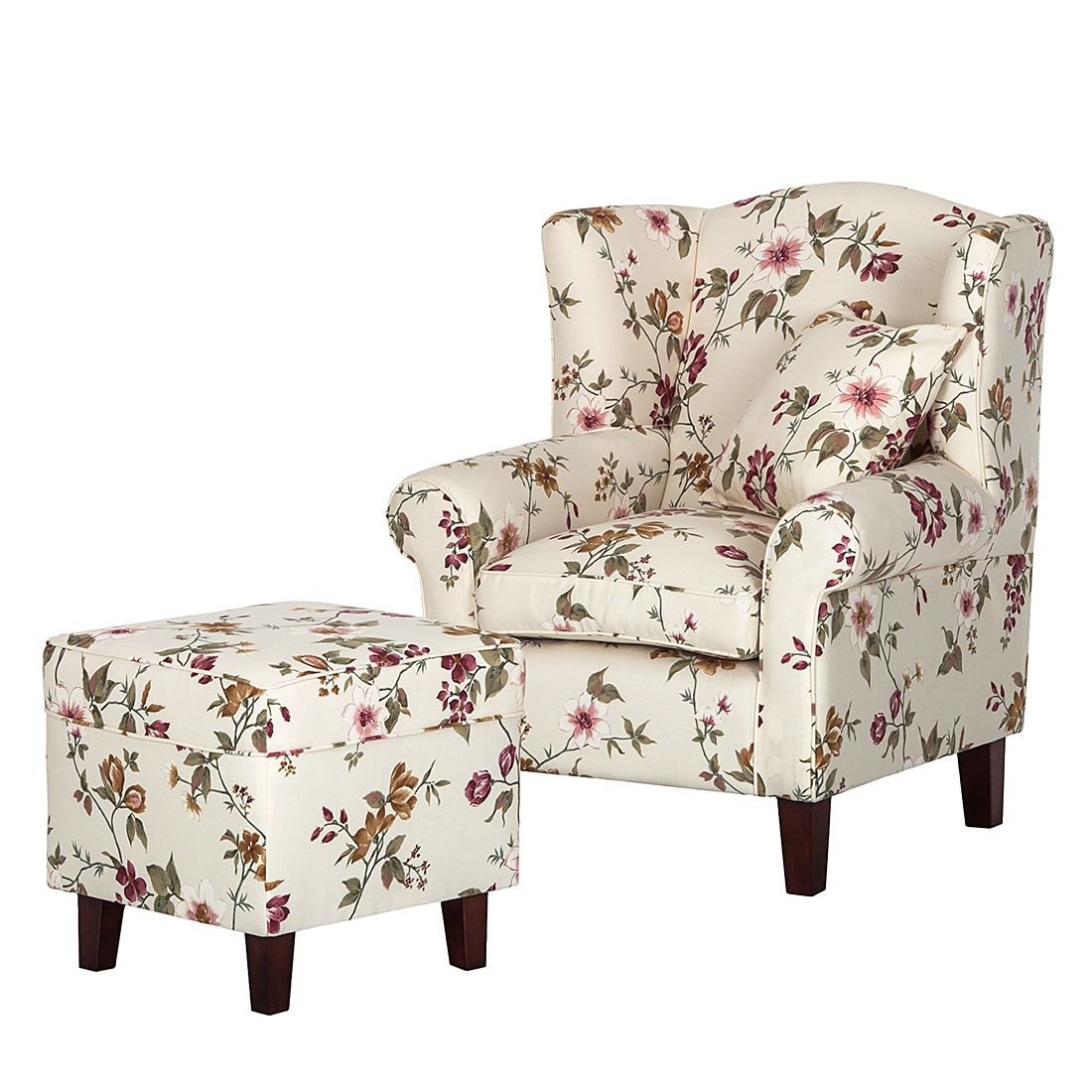 Armchair Colmar - Floral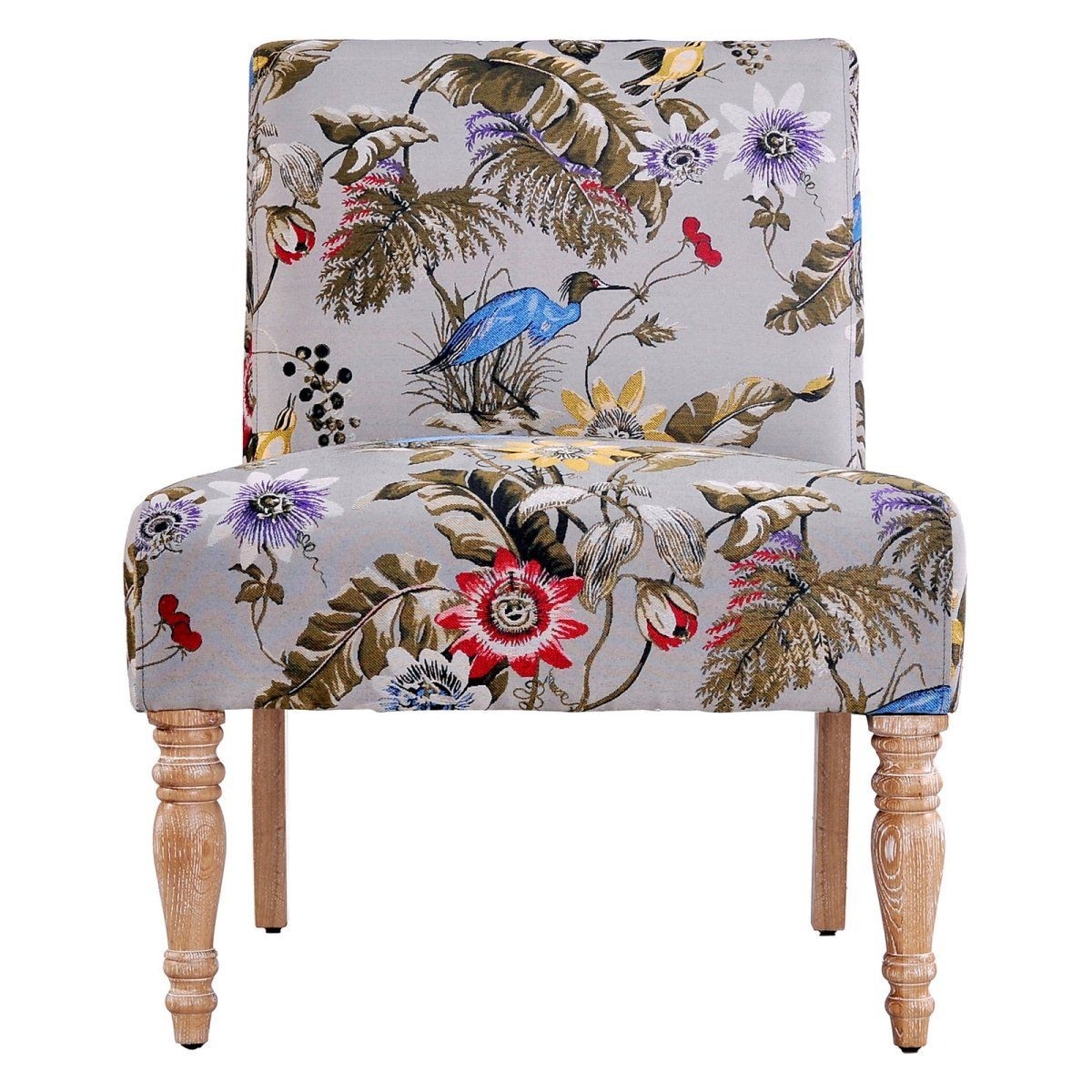 A chic antique wooden chair with a natural finish. It has turned tapered front legs and angular back ones. Its thick deep rectangular seat and wide rectangular fullback are covered in off-white fabric with lovely colourful bird and floral patterns.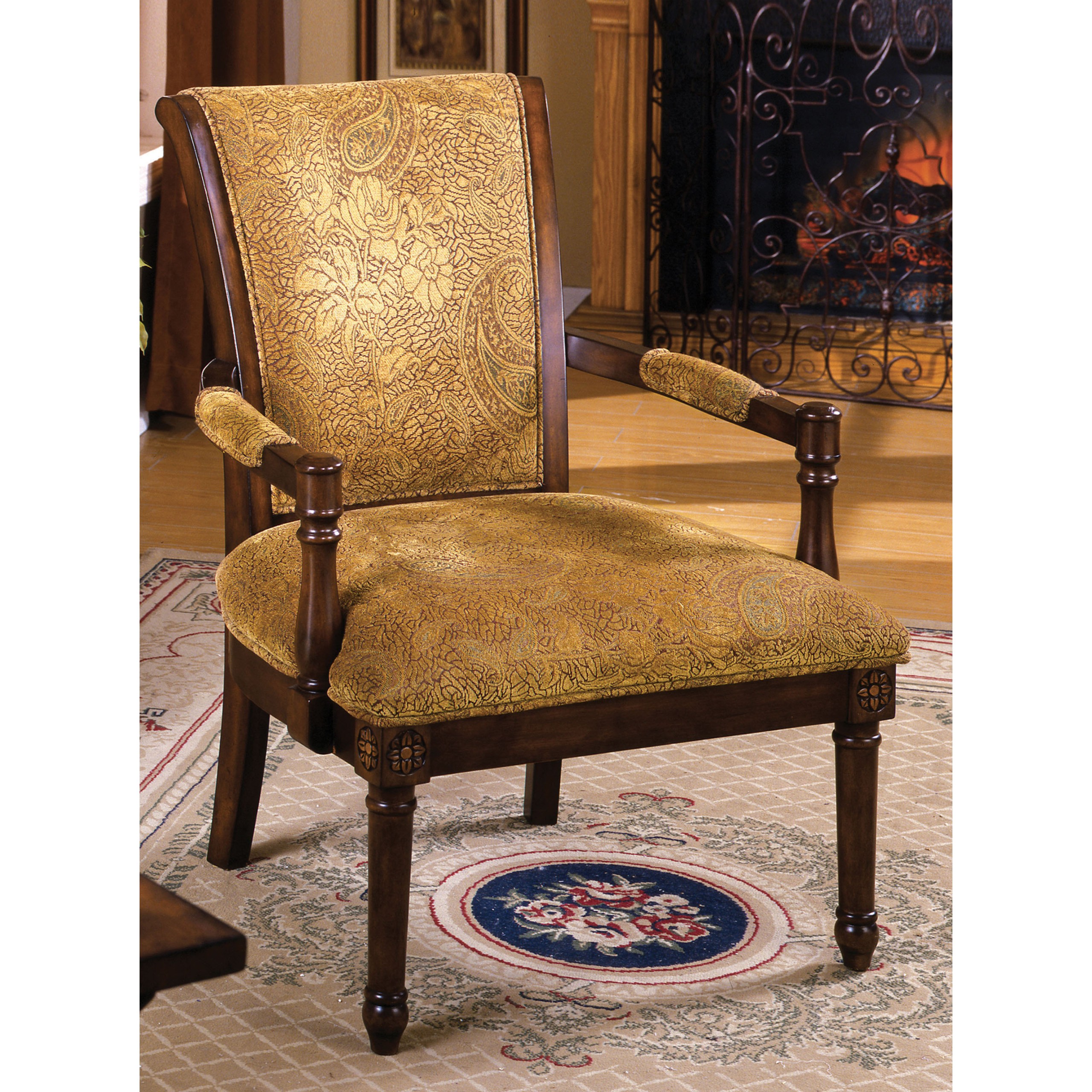 This kind of chair is a product that brings an antique style into the house. Its construction is based on a frame made of solid wood. The seat is high, large and equipped with a soft cushion. The chair has also got a supportive backrest.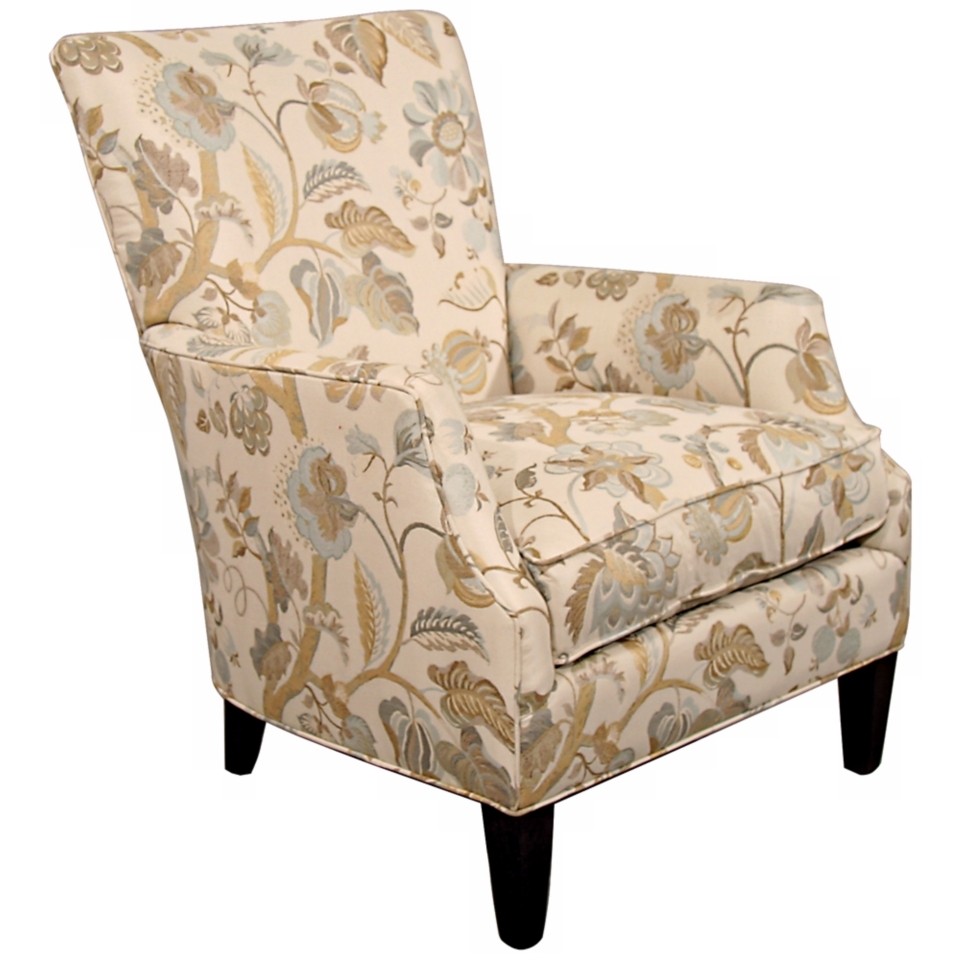 Contemporary Marie Floral Occasional Chair contemporary-armchairs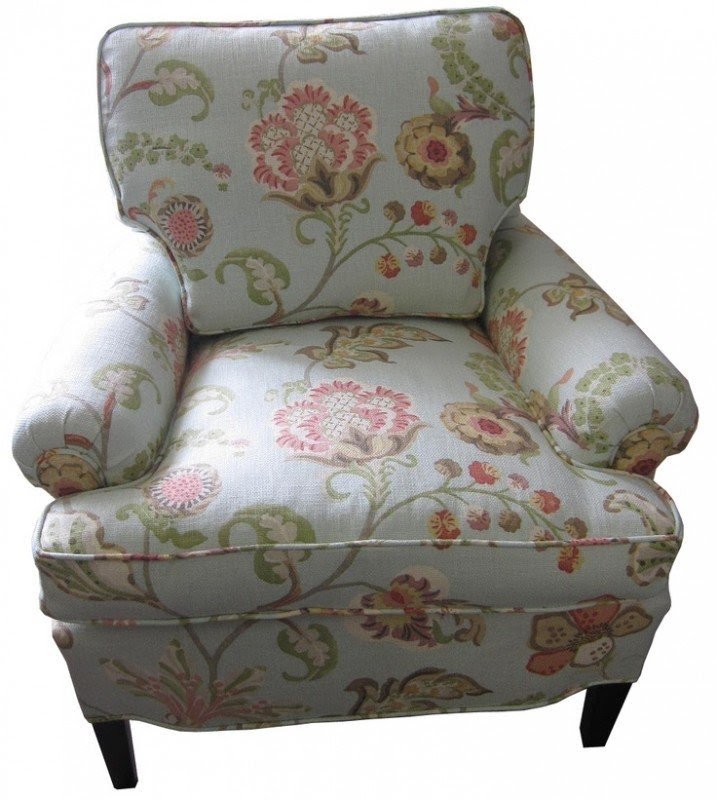 Floral Armchair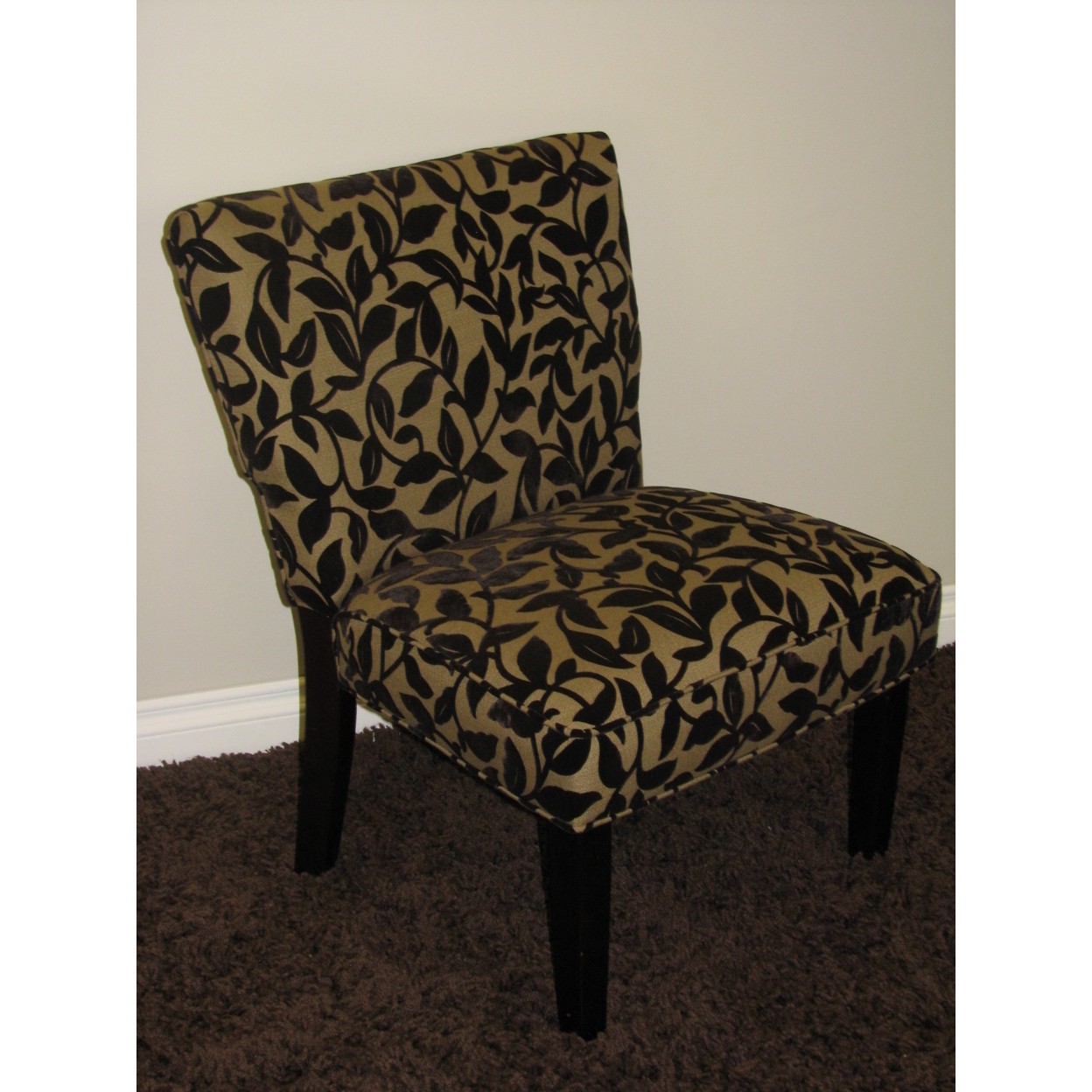 It can be difficult to choose a chair that would complement your existing decor and be complemented by the guests! Don't be afraid of printed fabrics, they can do all the talking. This accent chair has a swirly leaves print on it.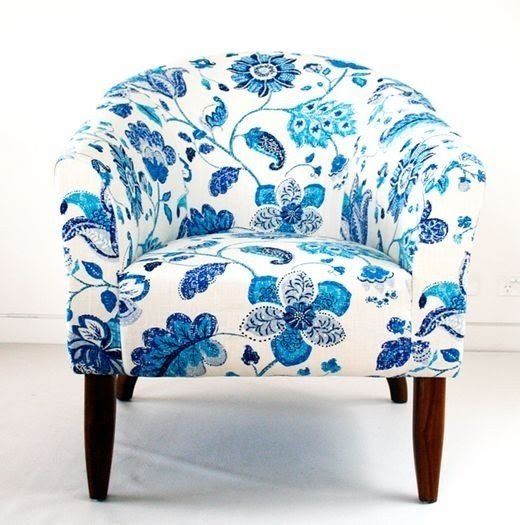 dominique_armchair_blue.jpg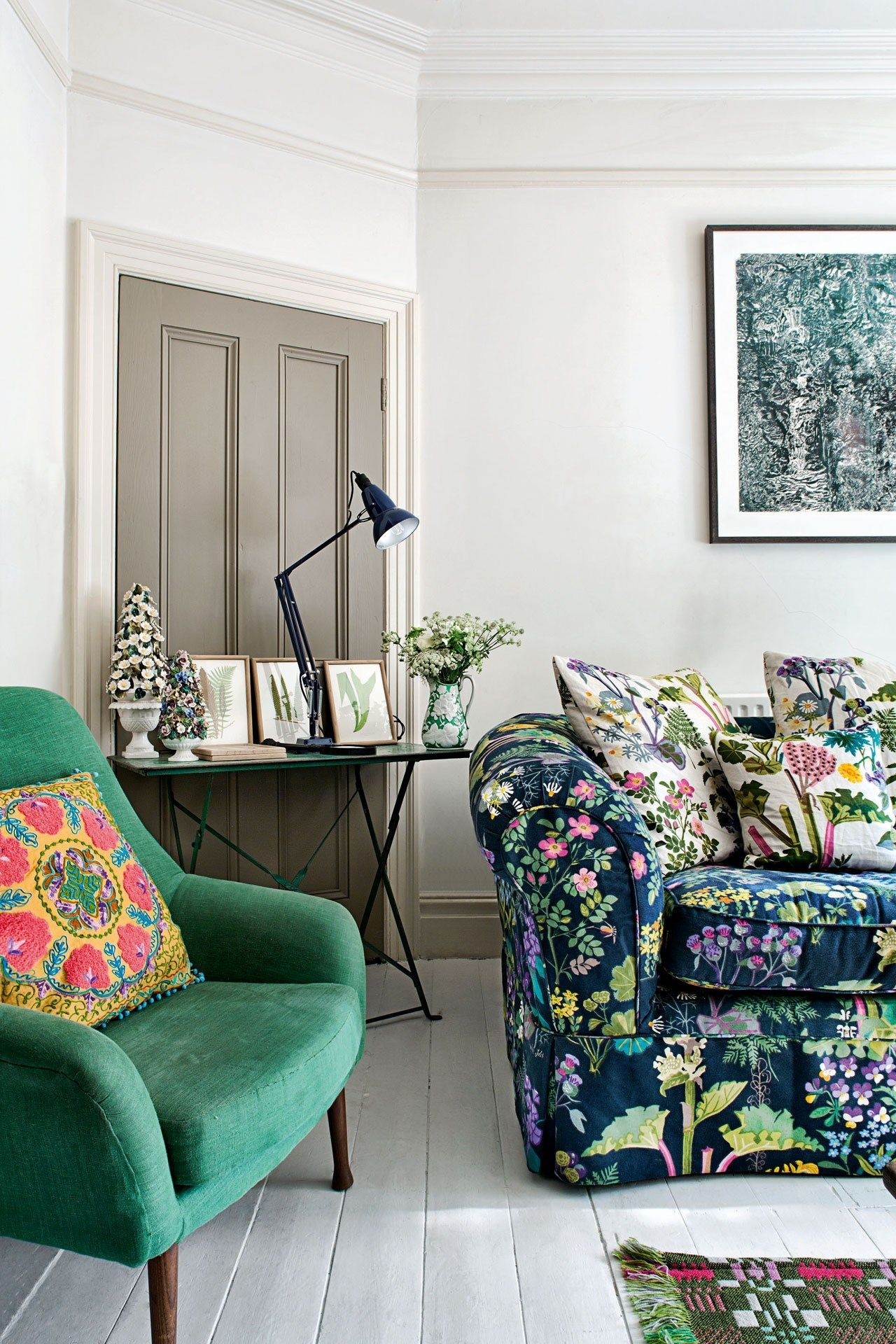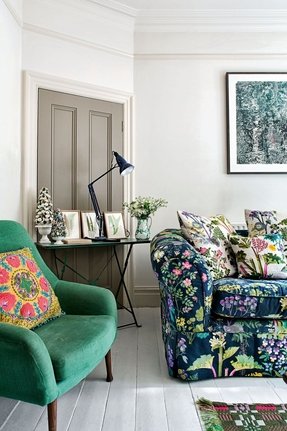 Now you can decorate your living room with blooming floral patterns by using this fashionable sofa. It's very comfortable and soft, with removable seat cushions, a low profile back, wide rolled arms and a stylish skirt.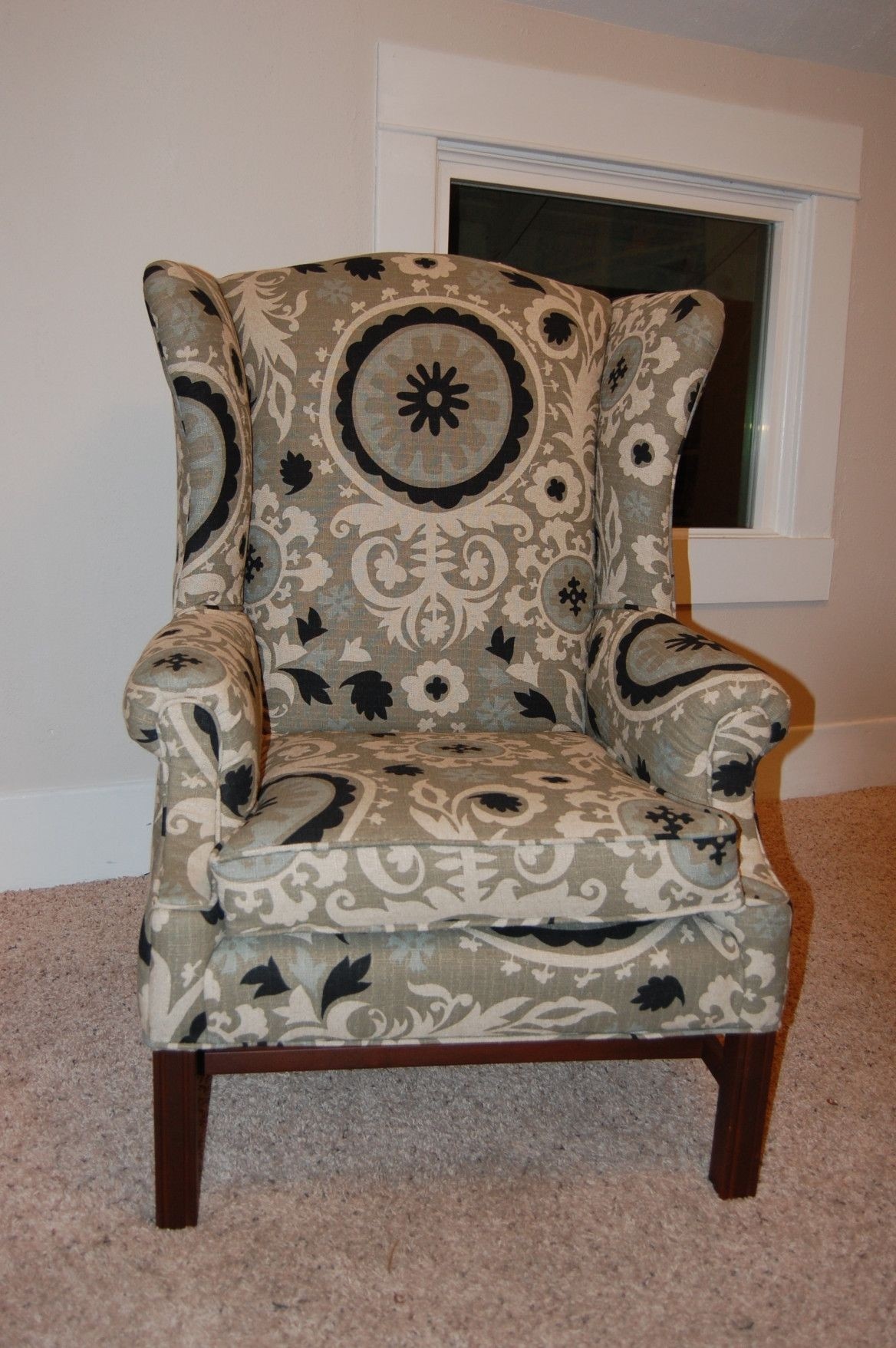 DIY reupholstered chair. I would use floral fabric, obviously.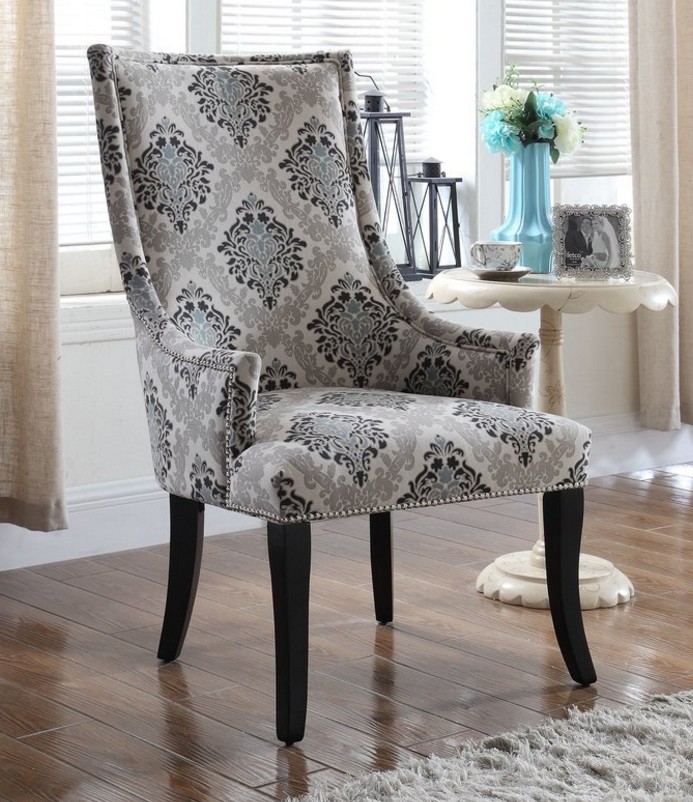 Top 7 Floral Armchairs For Any Living Room – Cute Furniture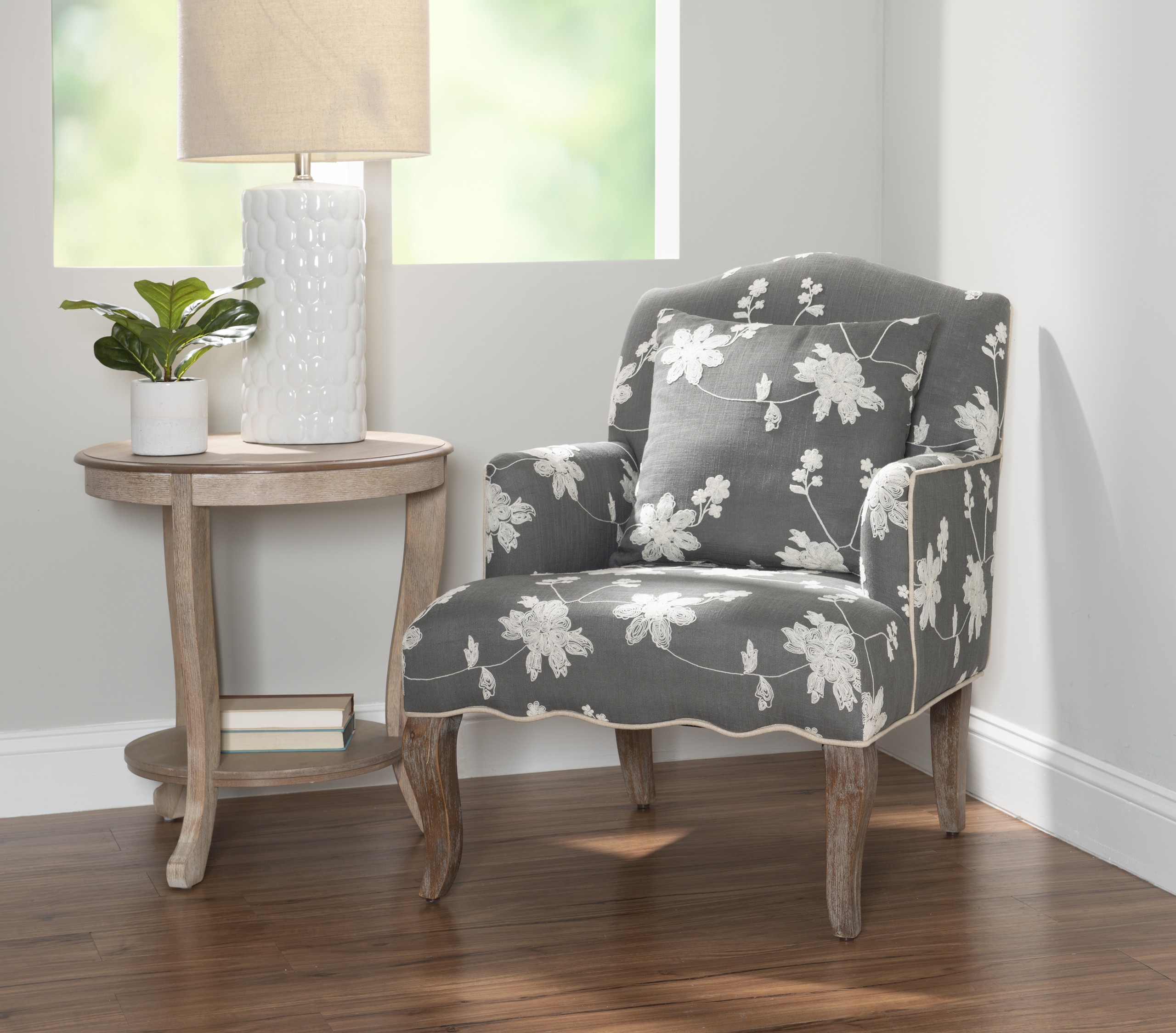 Linon Floral Arm Chair and Pillow, Gray Fabric, 18 inch ...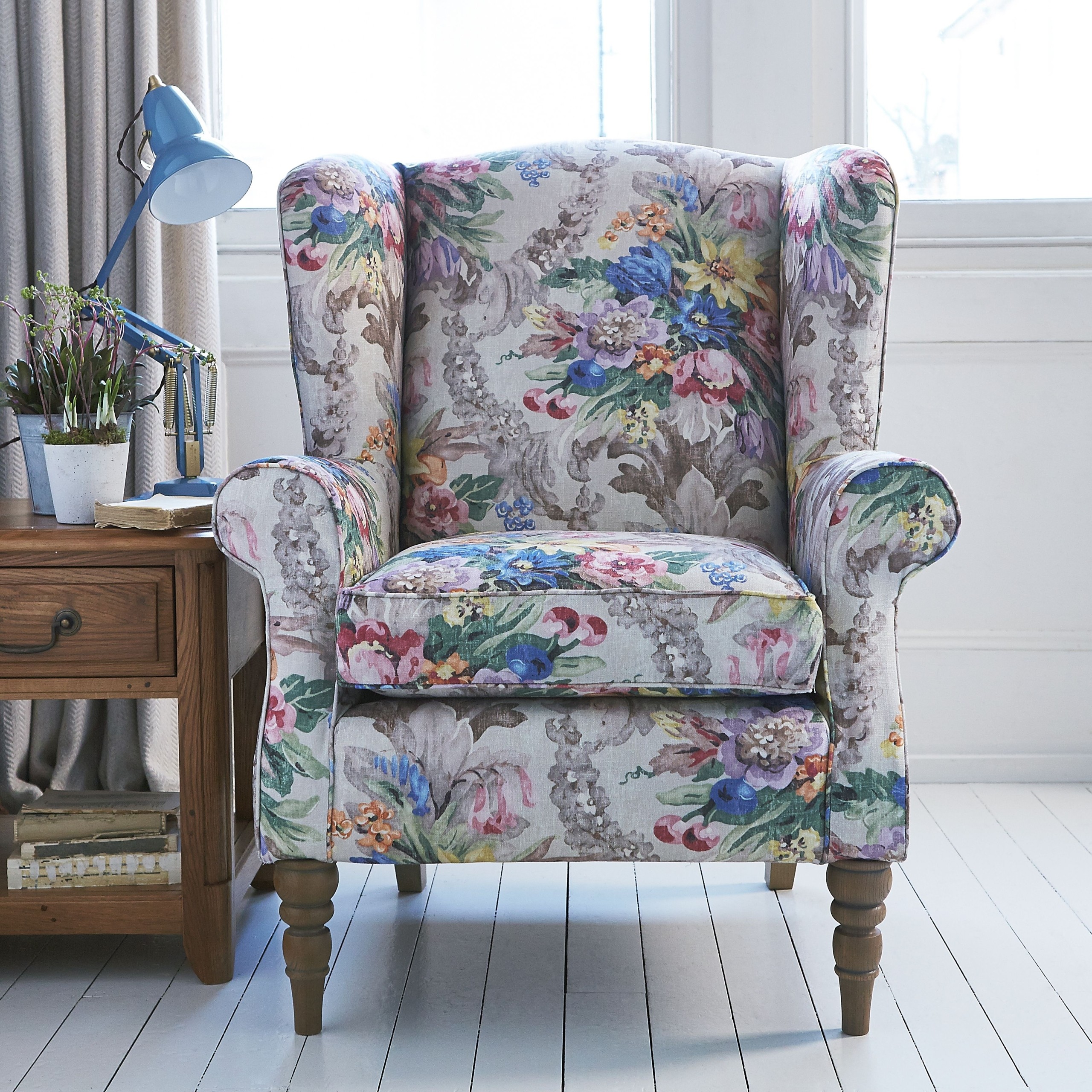 Statement floral armchairs - a key part of any summer ...