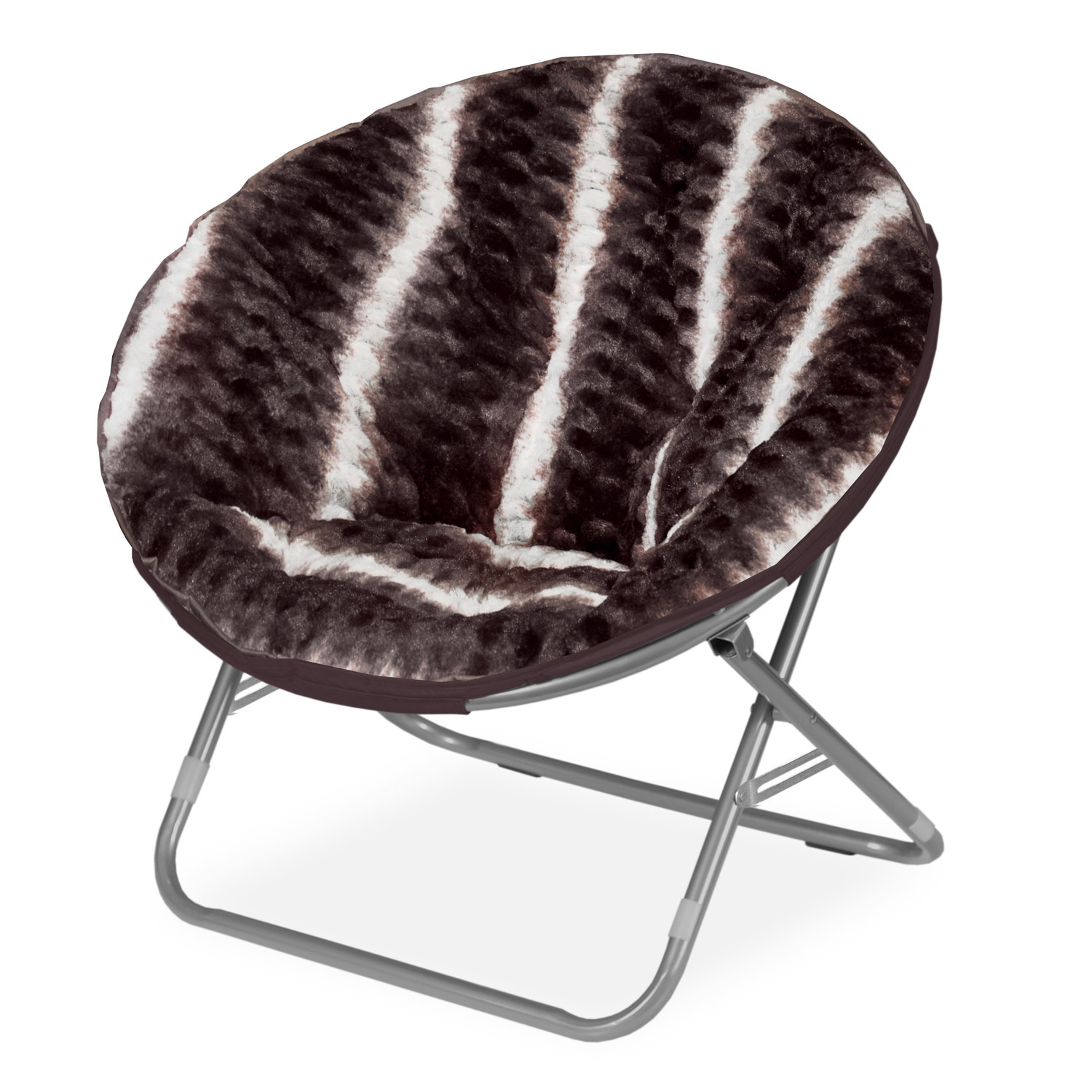 Urban Shop Ombre Wave Textured Fur Saucer Papasan Chair
This is a very interesting and extremely comfortable armchair which is perfectly suited as a piece of recliner. The seat is round. Padded with very nice decorative material. The seat will fit into the youth room or a modern living room.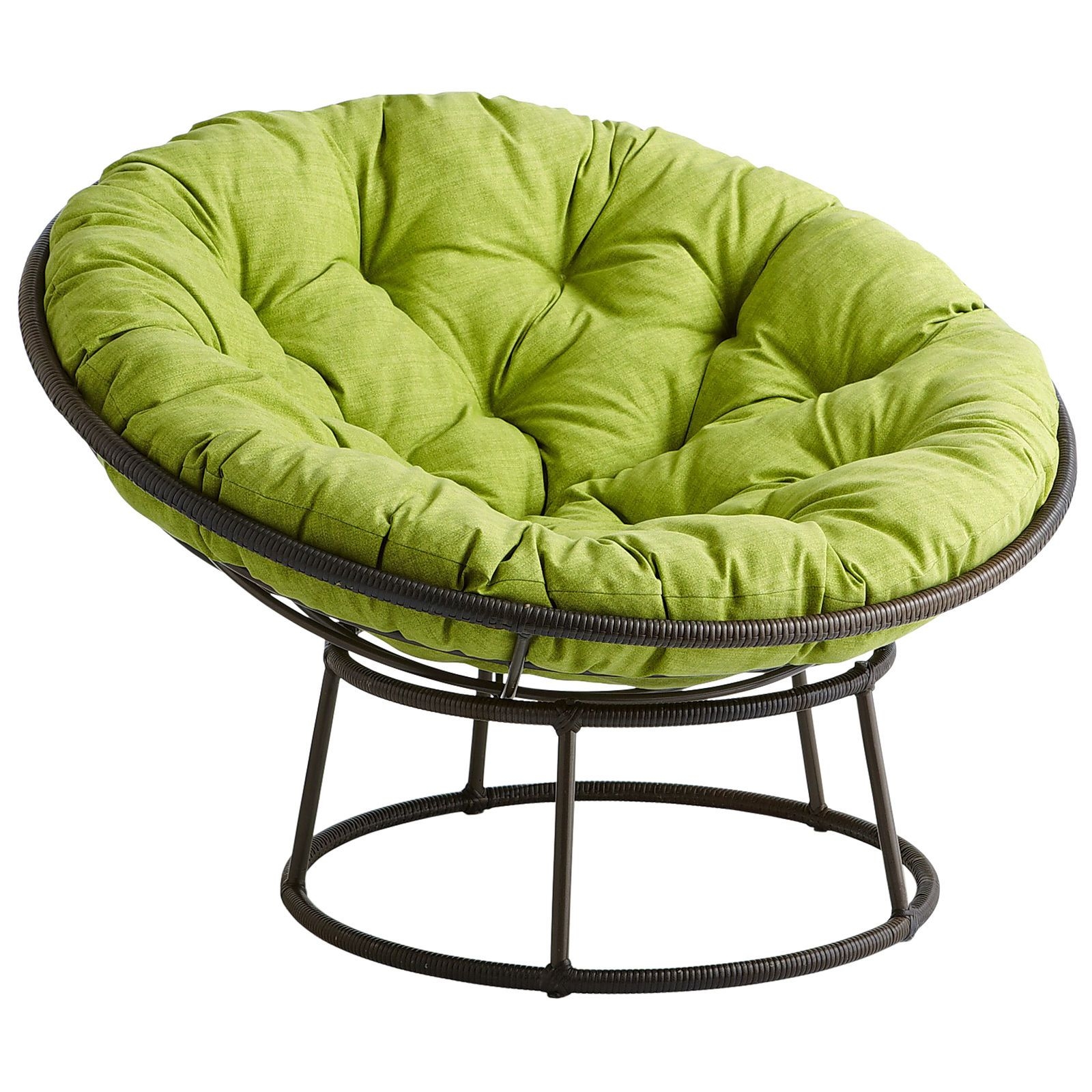 This papasan chair has a large cushion - tufted and upholstered in a light green fabric, perfect for sunny gardens, decks, and patios. The frame is tubular, made of durable metal, and has a flat round base for stability.