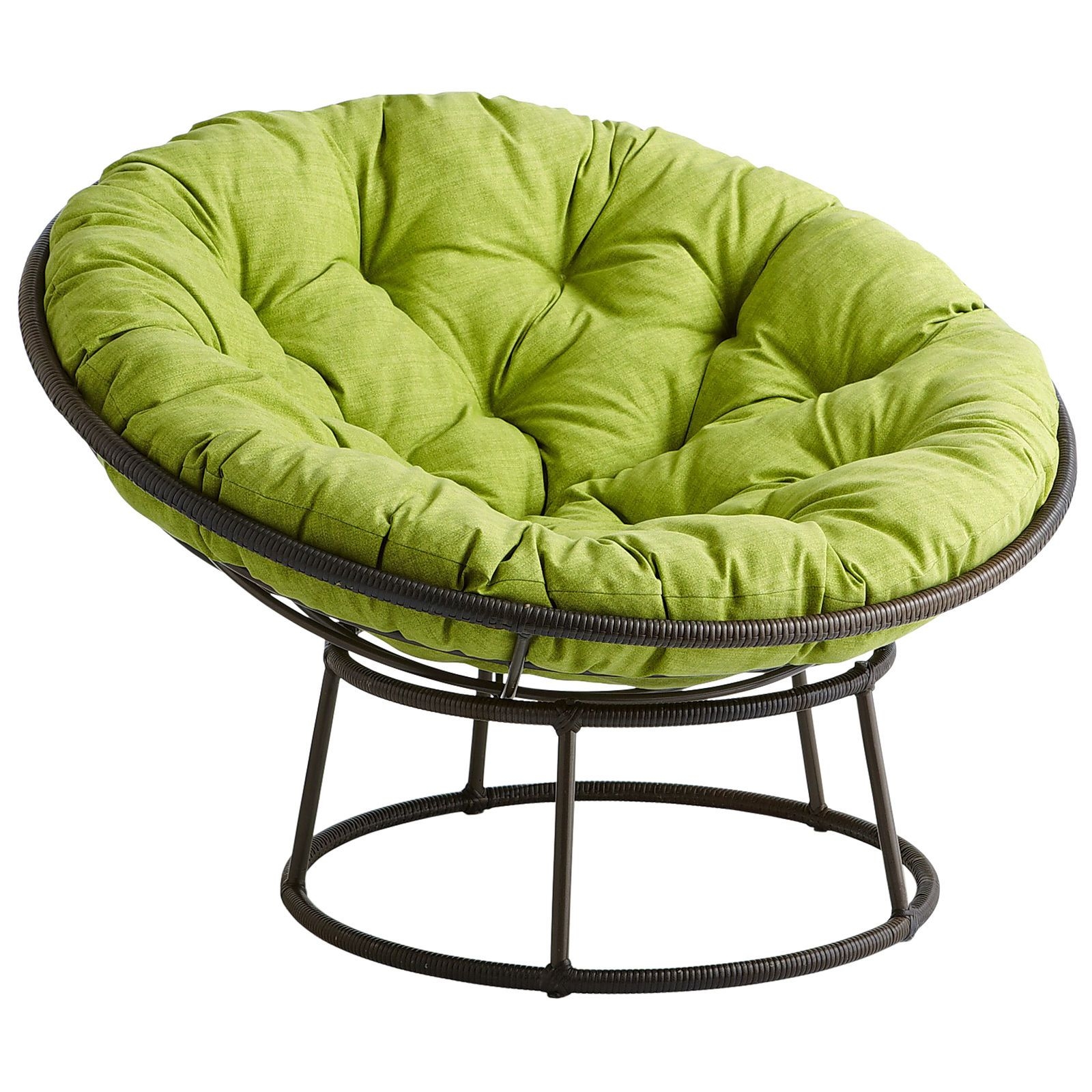 This papasan chair has a large cushion - tufted and upholstered in a light green fabric, perfect for sunny gardens, decks, and patios. The frame is tubular, made of durable metal, and has a flat round base for stability.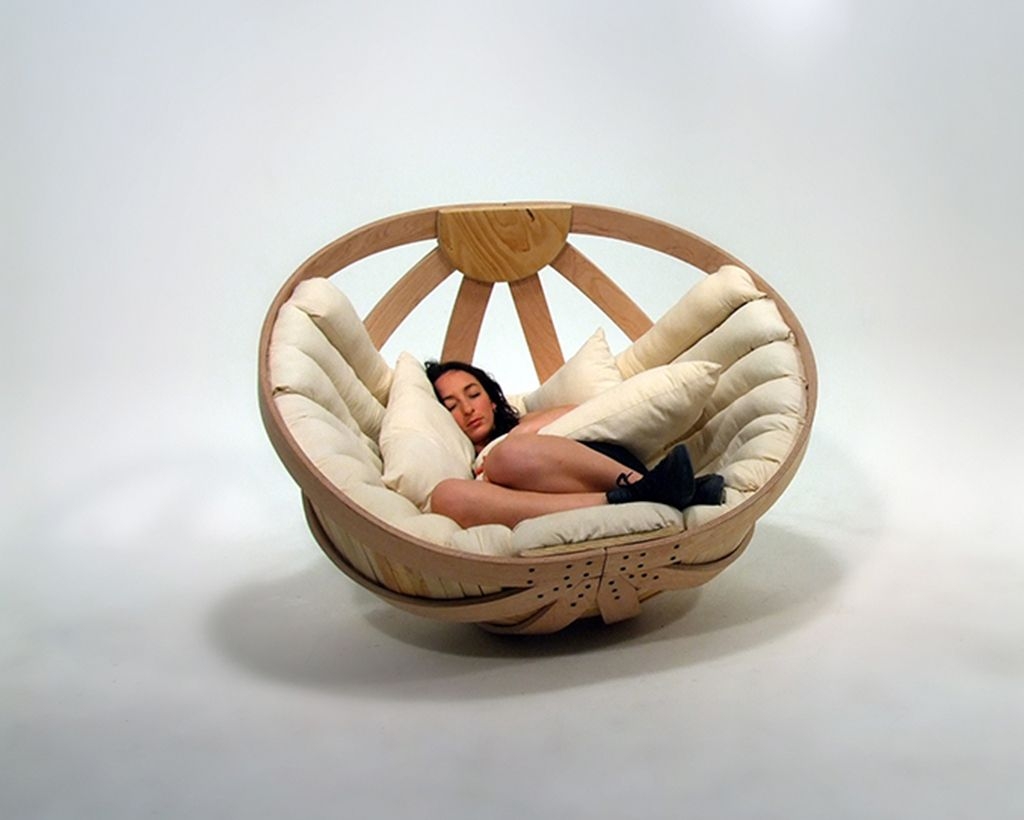 new age papasan chair- would match my pallet bed perfectly. Been wanting one of these chairs since I was 6. I can get it now ♡ MCJ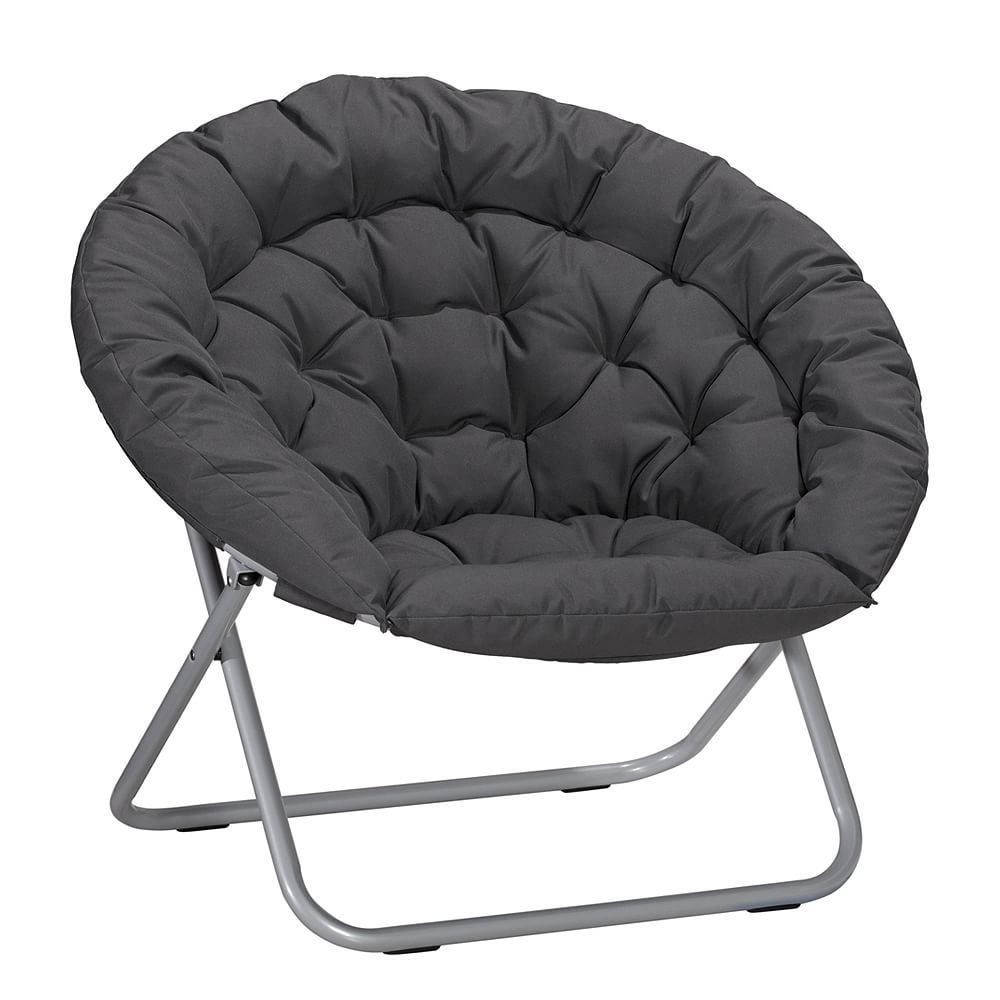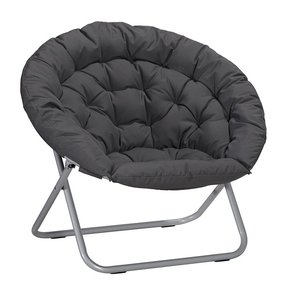 Foldable frame in grey powder coating makes this moon chair easy to store and to maintain, while the oversized round seating provides desirable comfort. The cushioning is available in a wide choice of fabric colours.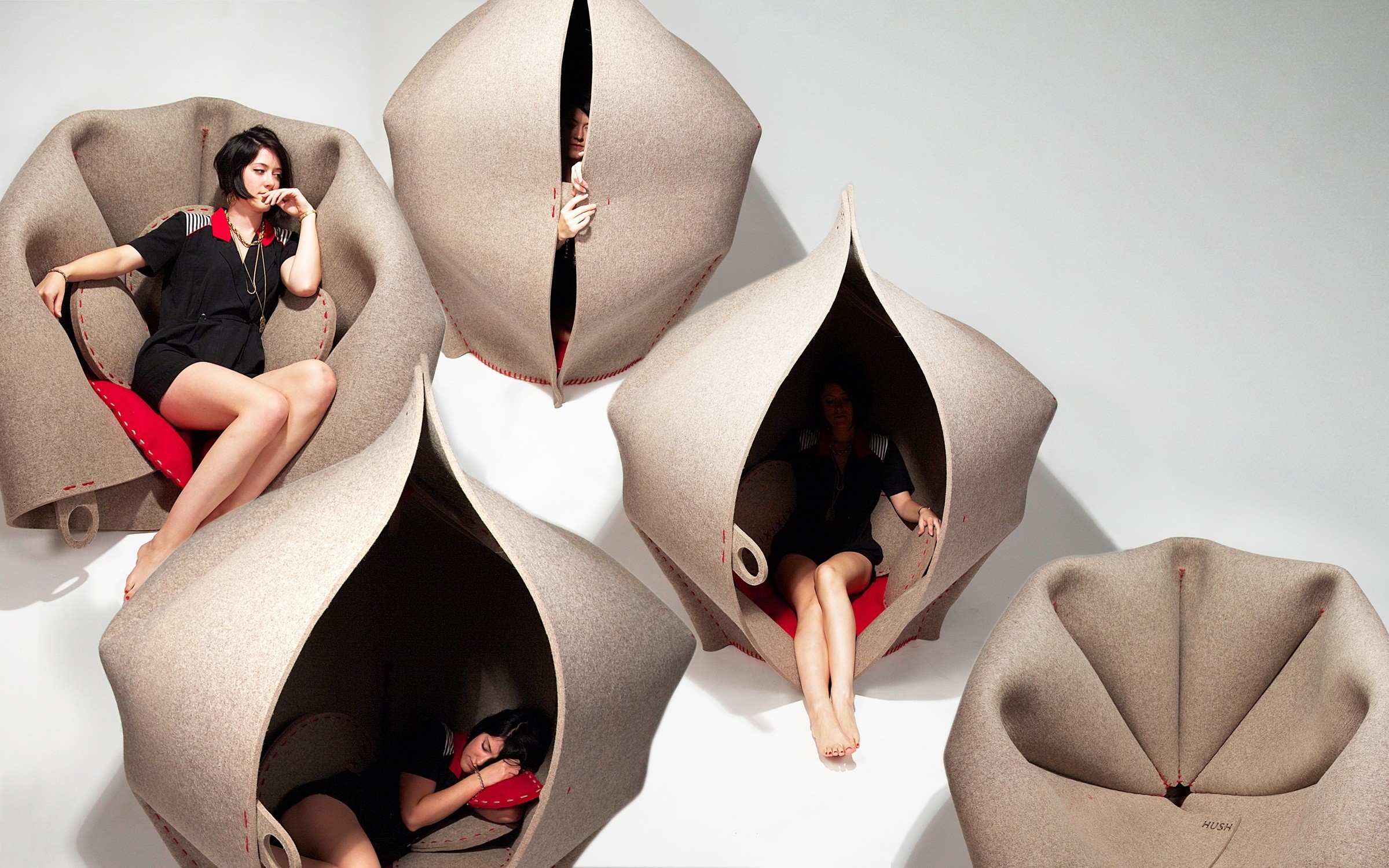 If you are looking for stylish styling and super cozy furniture, these pod chairs are a perfect choice. Wool furniture is exceptionally pleasant to use, providing an extremely comfortable rest.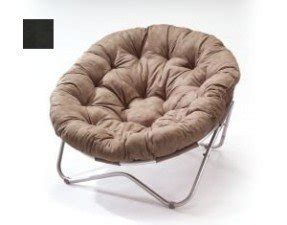 Papasan Chairs - Oval Papasan Chair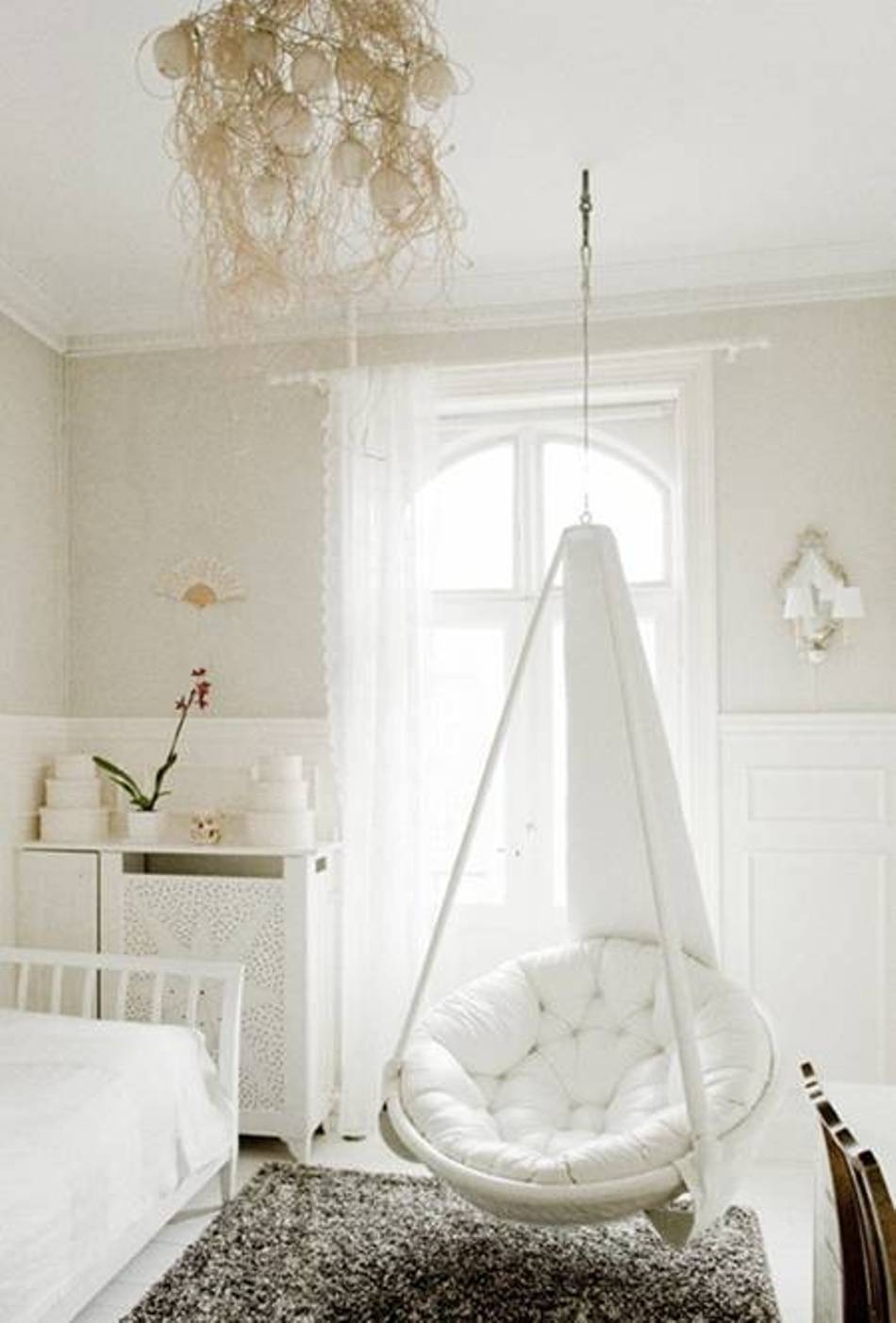 In my future home, I want an everything white room. Like seriously everything. It would be so clean looking, unlike how the rest of my future house will probably be.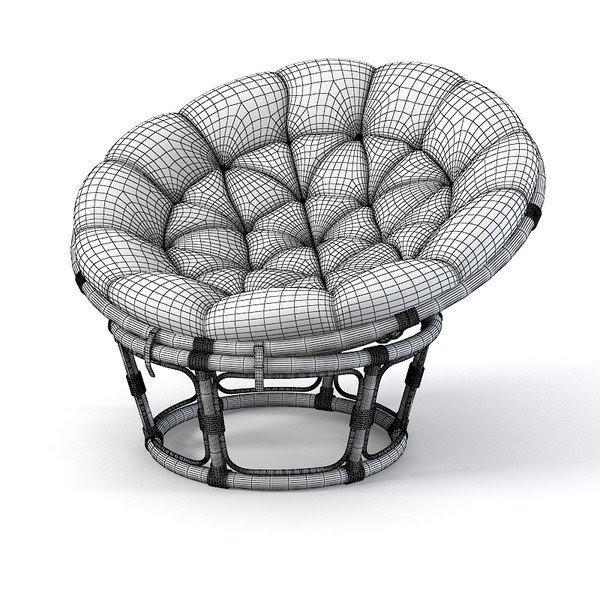 3dsmax papasan rattan chair - Papasan Rattan Chair... by archstyle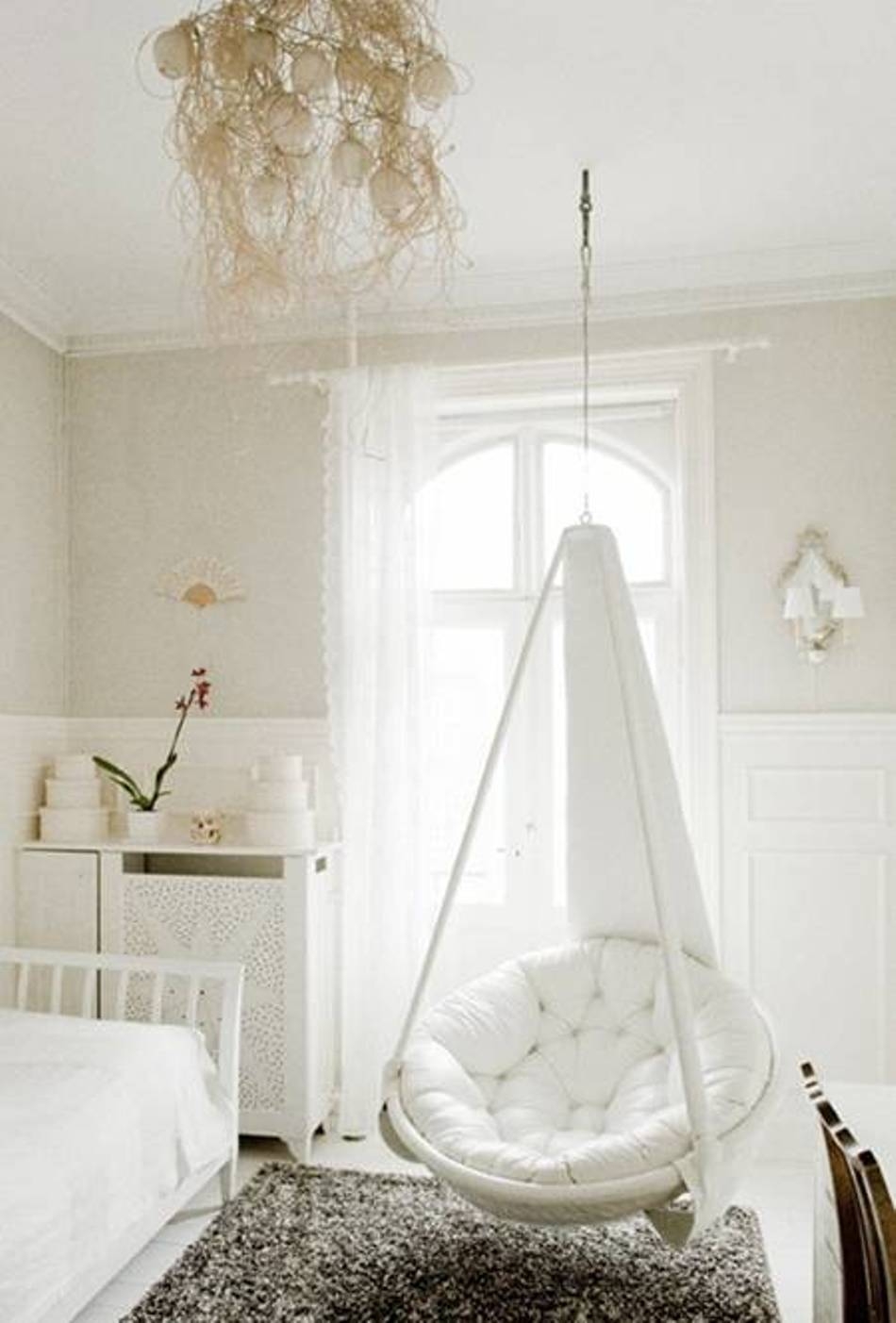 All white, ceiling mounted hanging papasan bedroom hammock chair with tufted puffy cushion and bowl shaped seat. Soft swinging movements soothe better than a tranquilizing pill - proven by experience.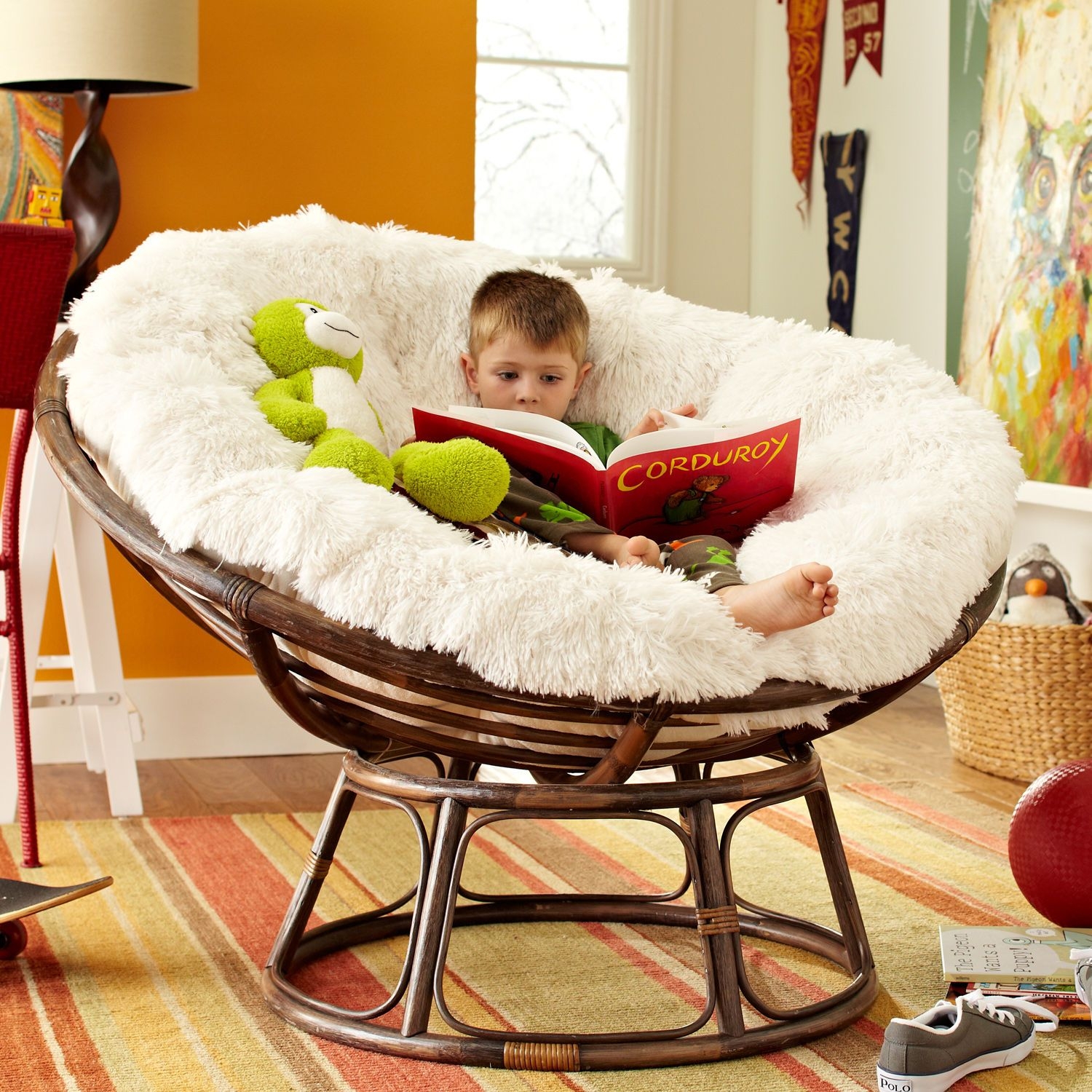 Papasan Chair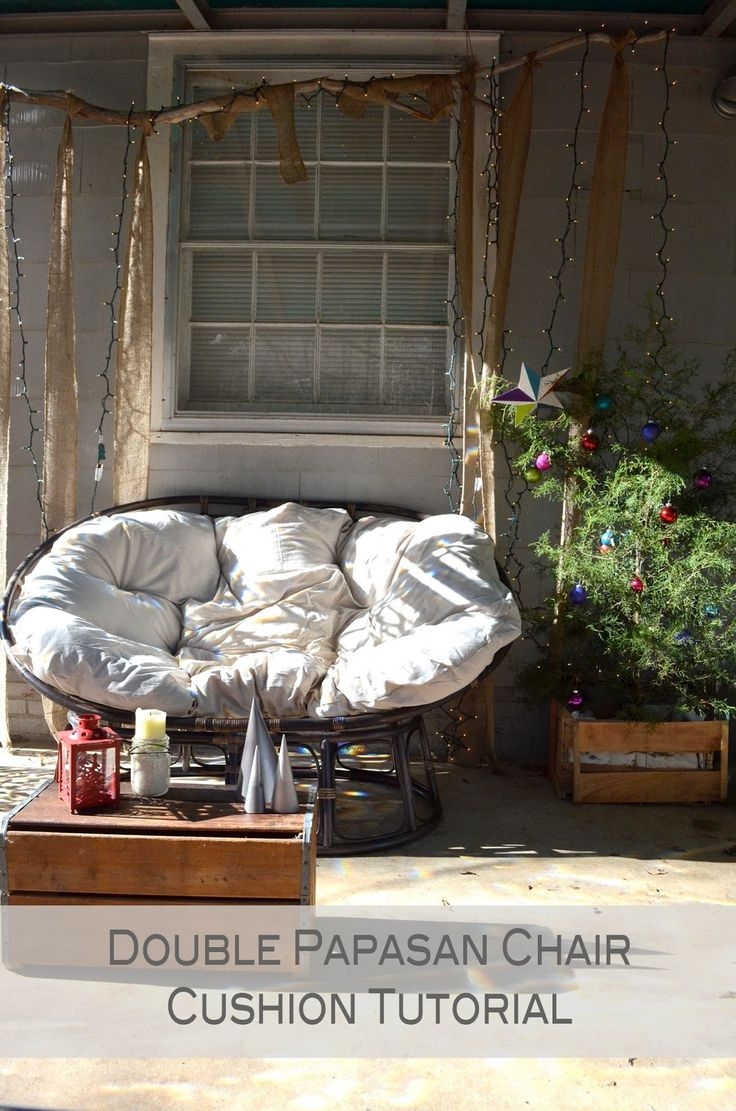 : Double Papasan Chair Hunting for one of these - comfiest chair ever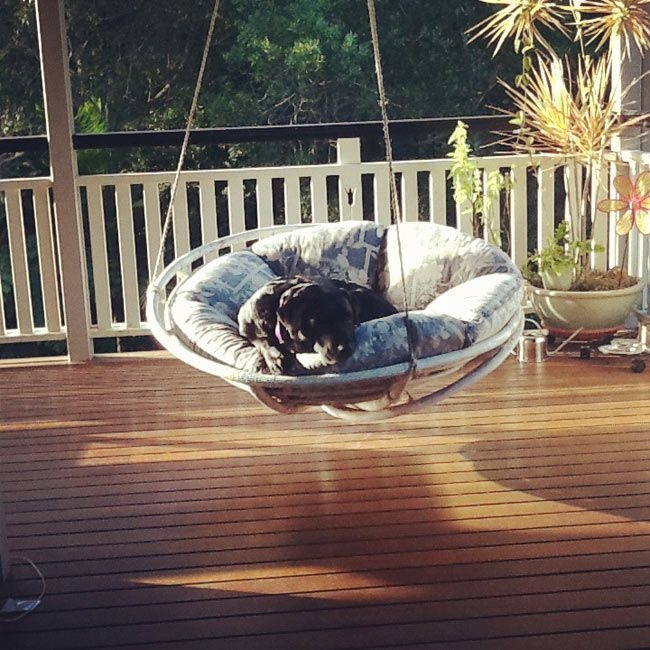 This papasan futon chair will create a perfect leisure spot on your patio or porch. Loved by kids, adults and...pets, thanks to its comfy, plush cushioning. Solid fixing provide stability and safe usage.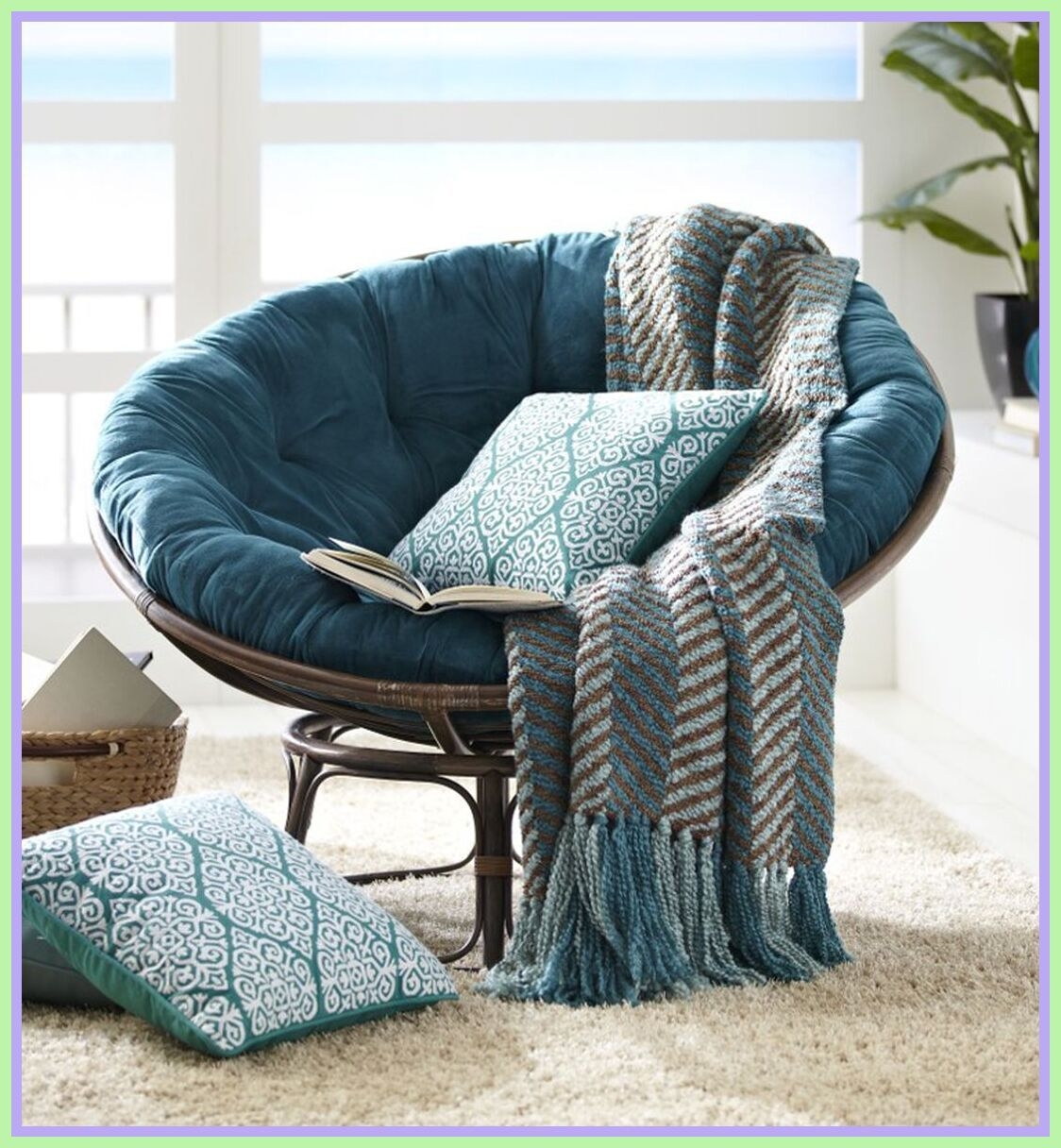 Changing the cushion of the classic Pier 1 Papasan and coordinating with pillows and throws makes it even more comfortable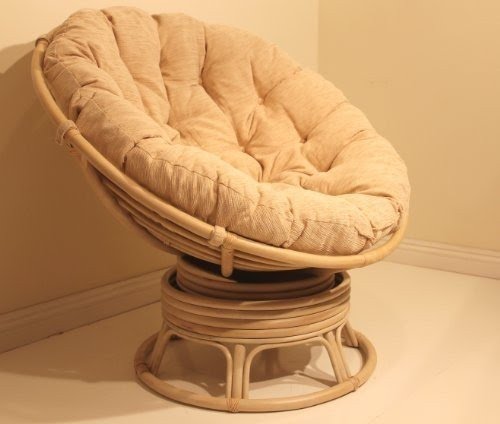 This piece of furniture is a high quality rocking chair that is made of rattan wicker. It features a special cushion that assures the best possible level of comfort, softness and relaxation. The size of this chair is 40"H x 46"W x 40"D.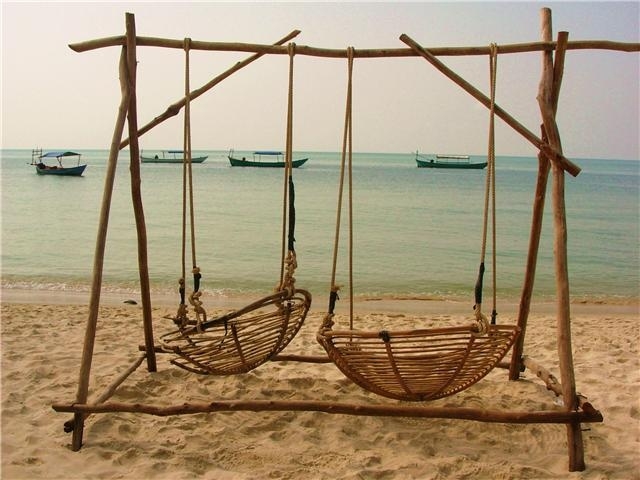 Wow! I want one of those. What a great idea - papasan chairs are so comfortable but so ugly. This fixes that plus it swings!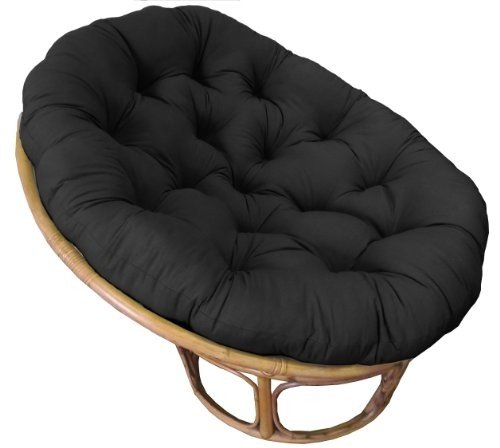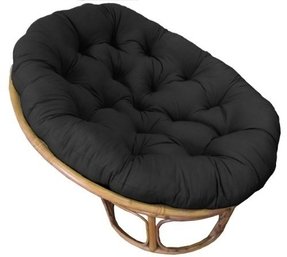 Cool comfy thick traditional cushion for standard 45-inch round Papasan chairs. It's cover is made of durable black cotton. It's filled with polyfibre and features deep tufting. It should be spot-cleaned.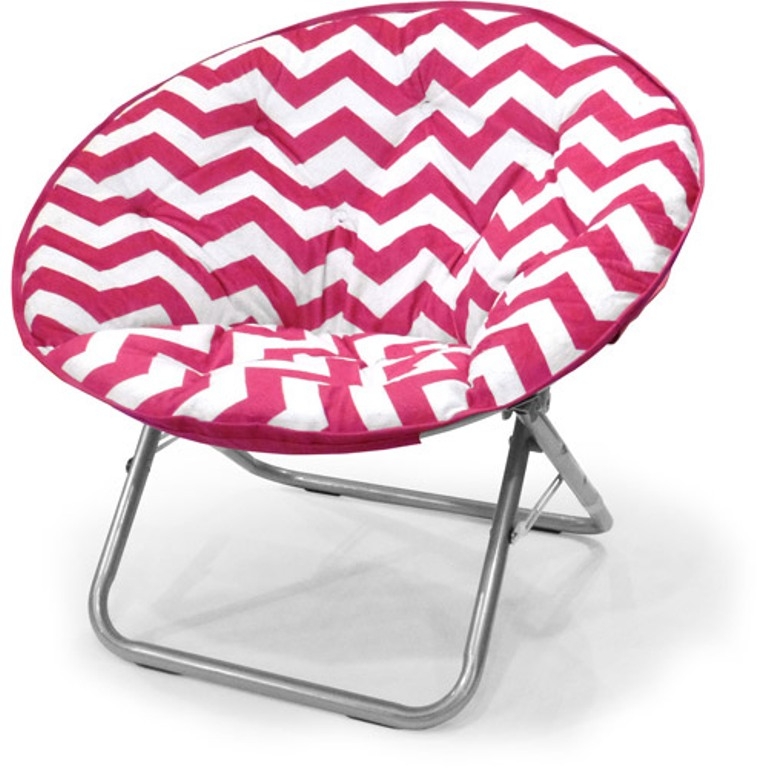 Foldable saucer chair coming with big round cushion patterned with white and fuchsia zig zag stripes, which makes the chair be a decorative addition next to its functionality. Other color versions are available. The sturdy metal frame is foldable.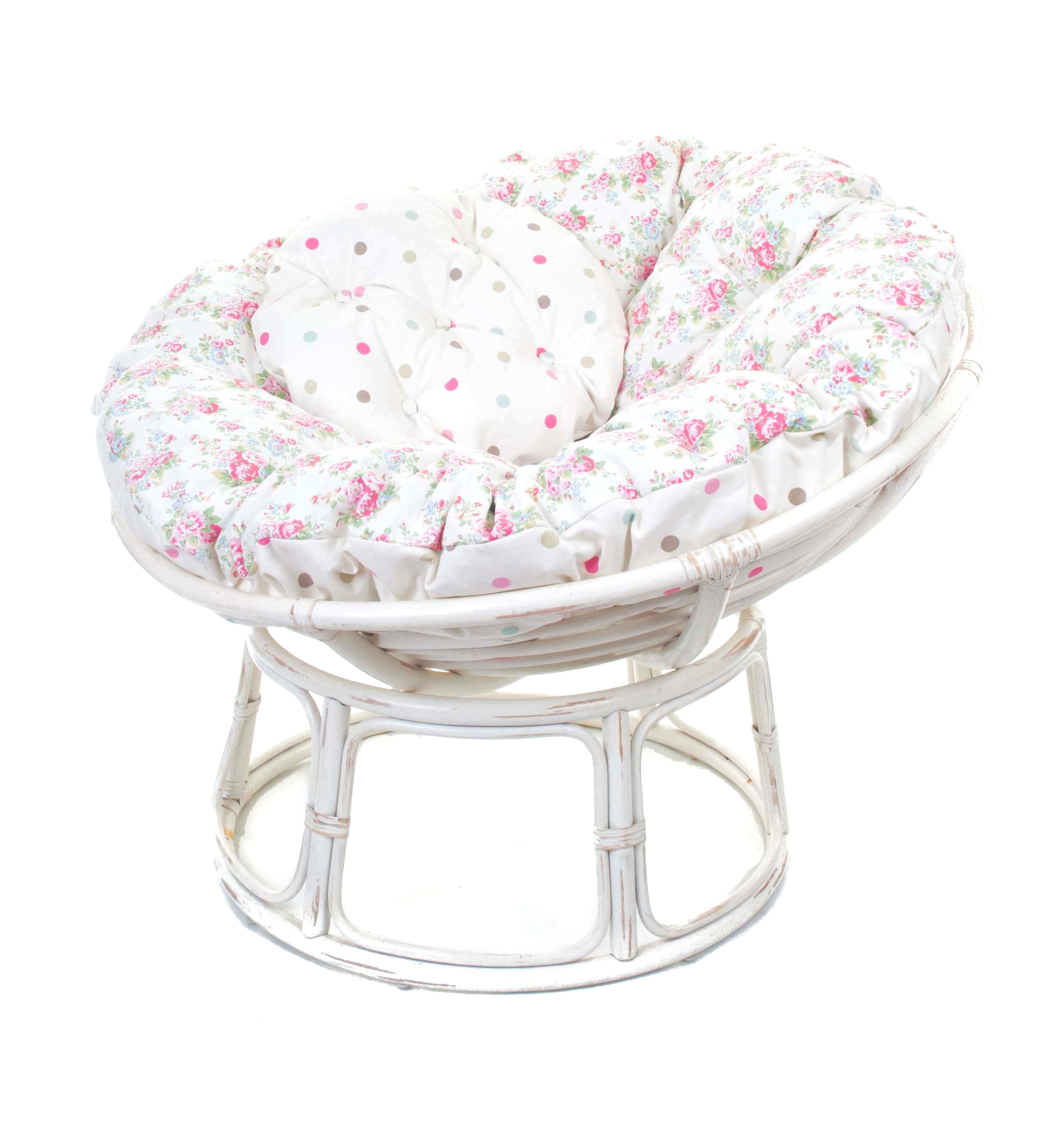 Papasan Chairs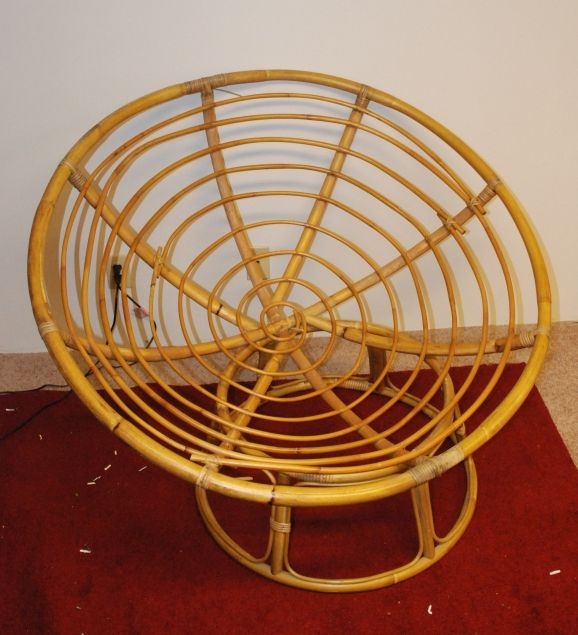 DIY Papasan Chair Cushion (re-using bed pillows that have synthetic filling)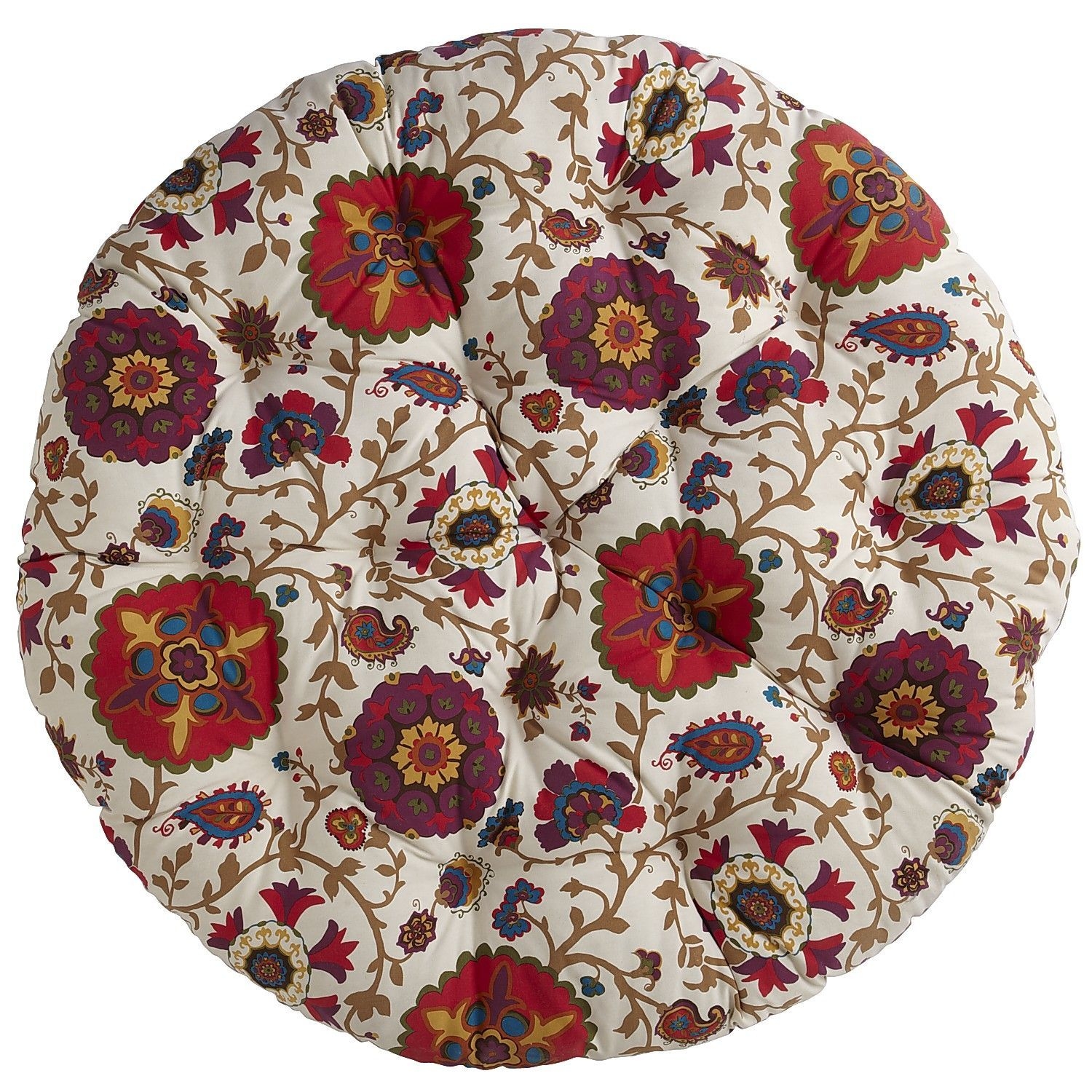 Suzani Papasan Cushion - I love Papasan chairs.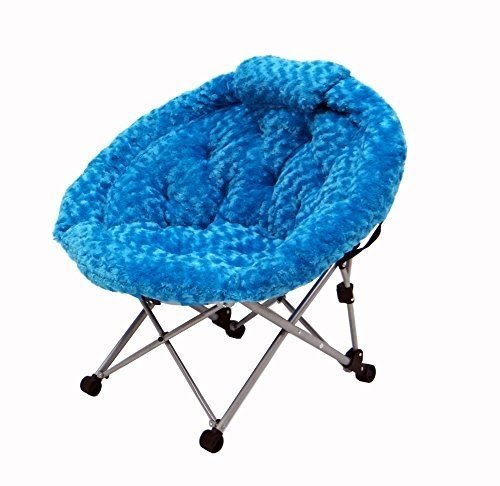 This piece of furniture is a product that features a durable metal frame with a folding function. The chair has got a blue fur seat that assures comfort and relaxation to any user. The frame holds up to 225 lbs.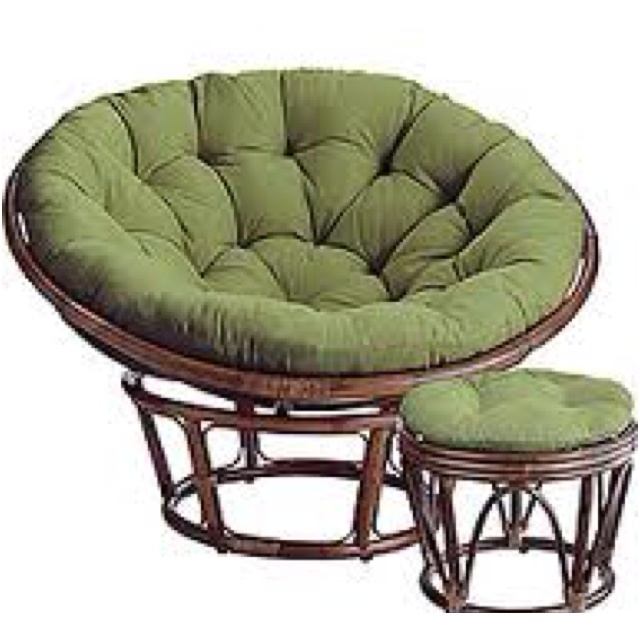 Oh man I have ALWAYS coveted one of these, and now that I'm a grownup with my own apartment and everything I will HAVE ONE. But should I get the standard papa-san chair? Or mayhap the ROCKING papa-san chair ("rockasan"—thank you, Pier 1): http://w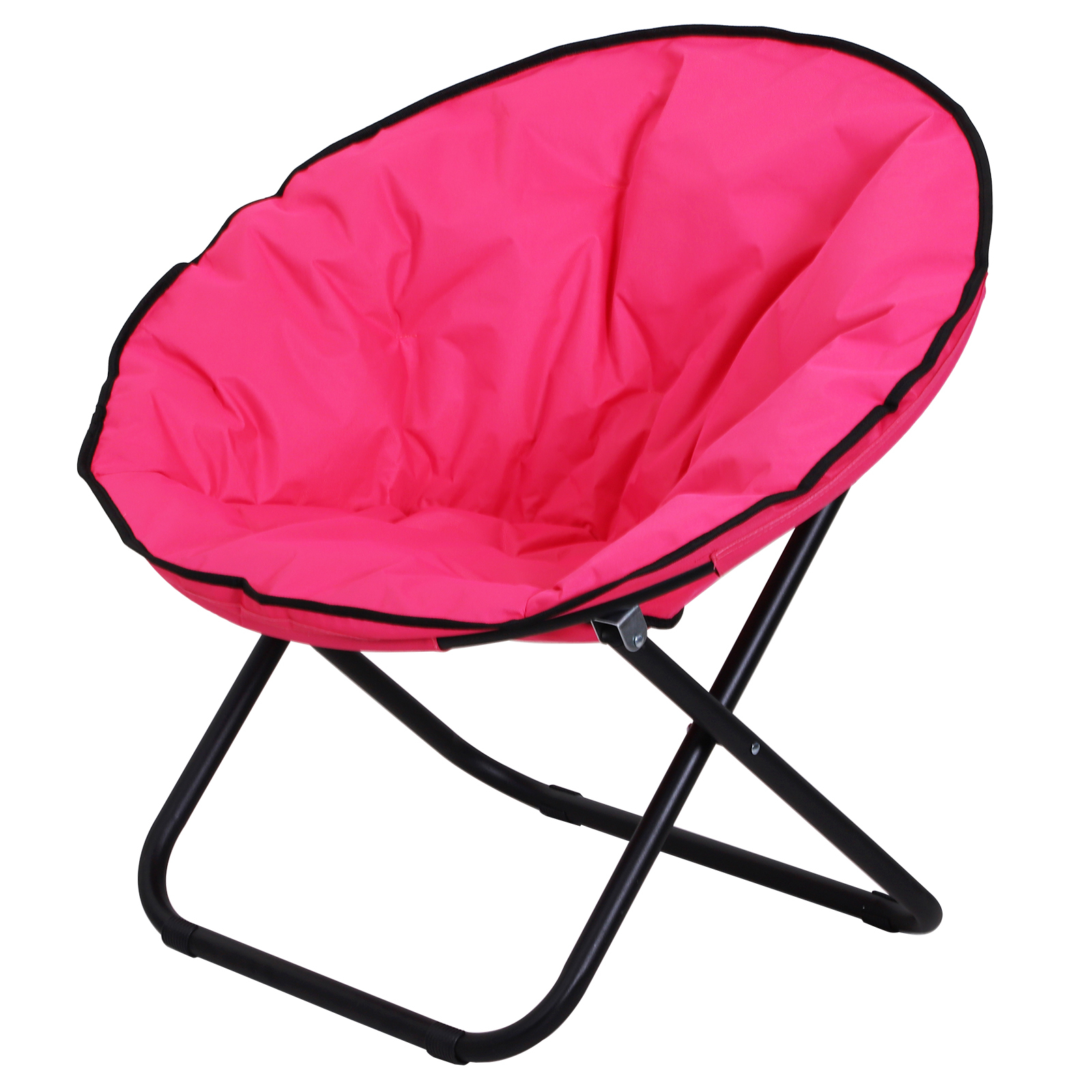 Papasan chair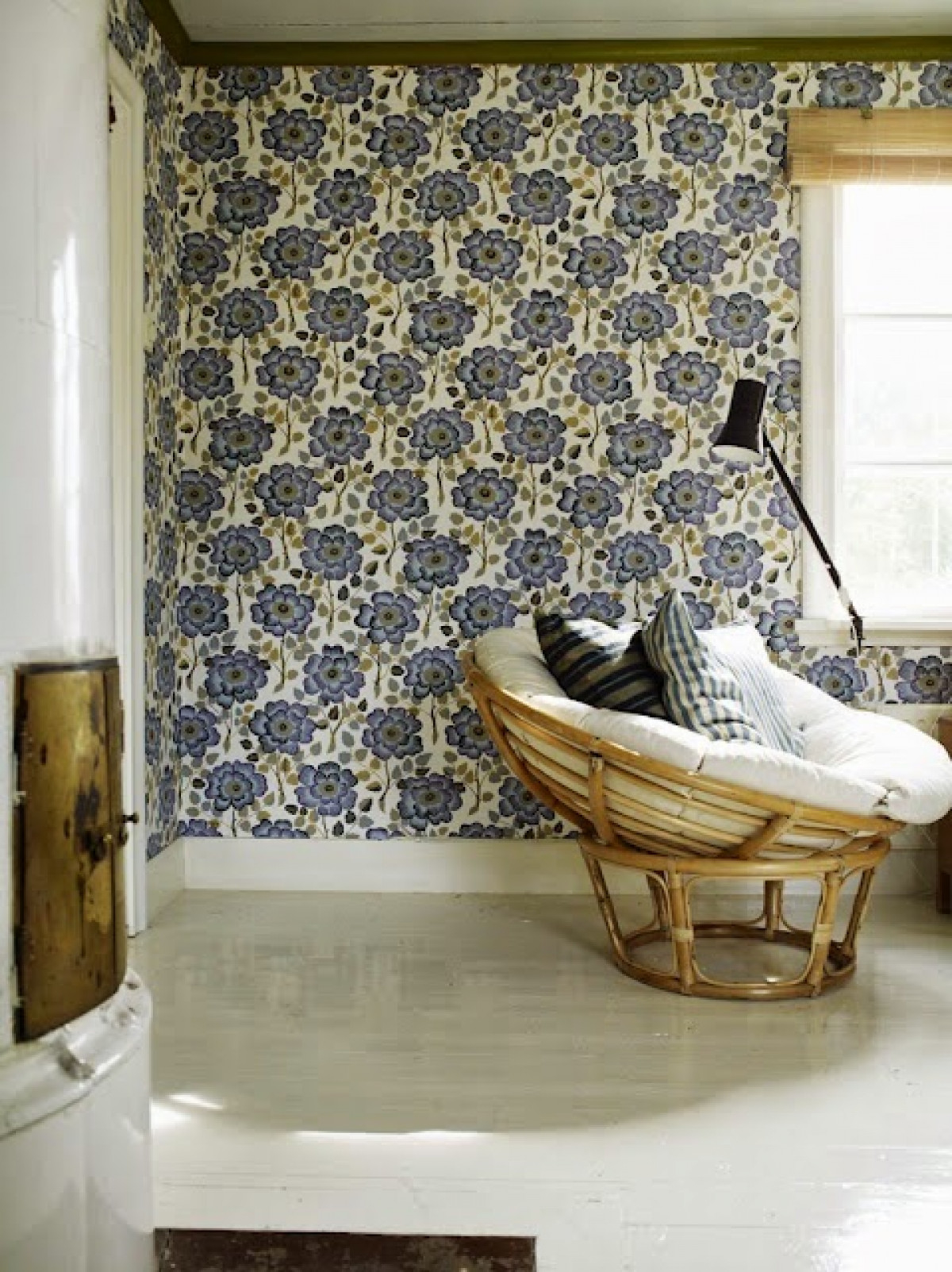 Papasan Chair!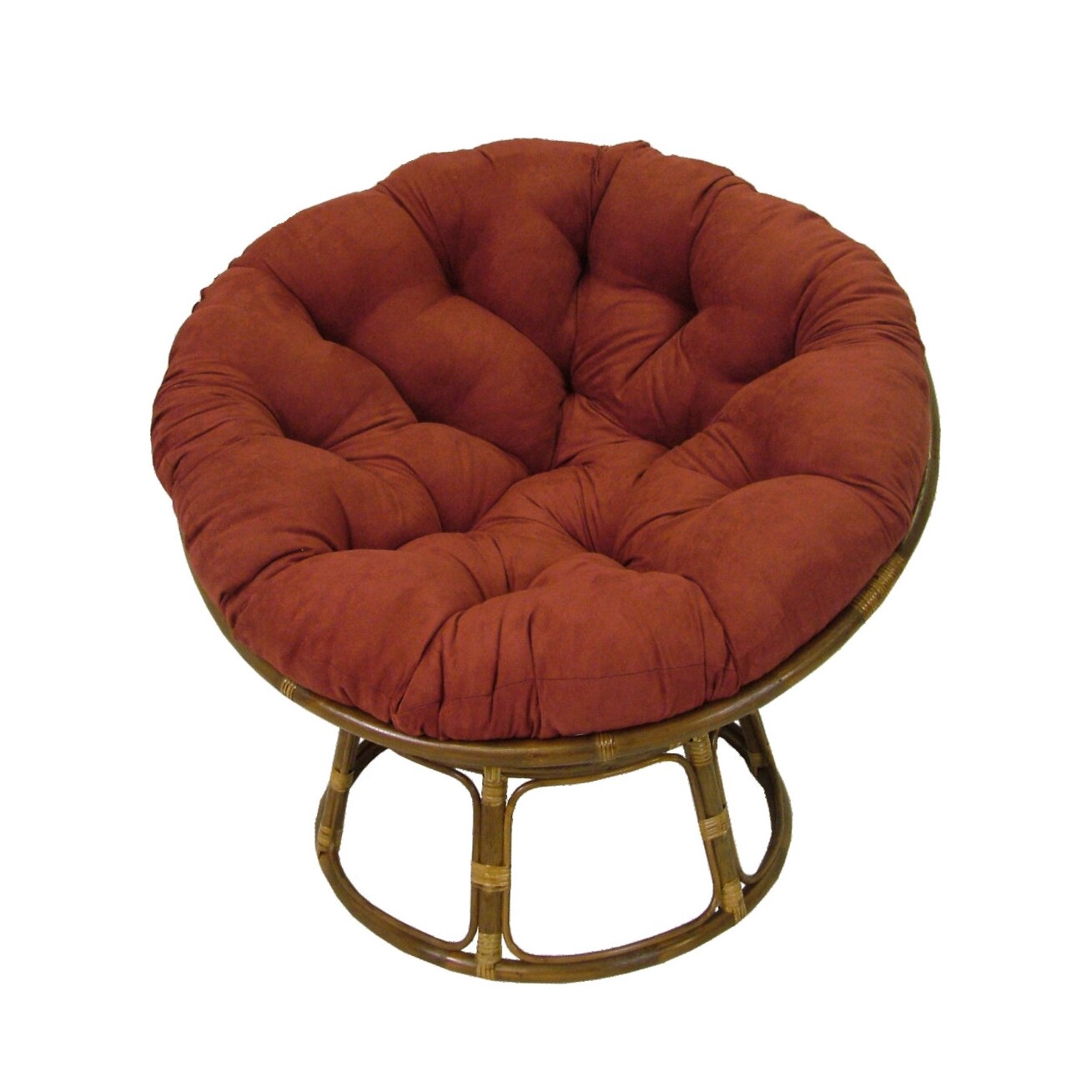 This type of product is a high quality papasan chair that has got a very soft seat cushion. This cushion features a very attractive button tufting. The frame of this chair is made of rattan that is solid and has got a natural look.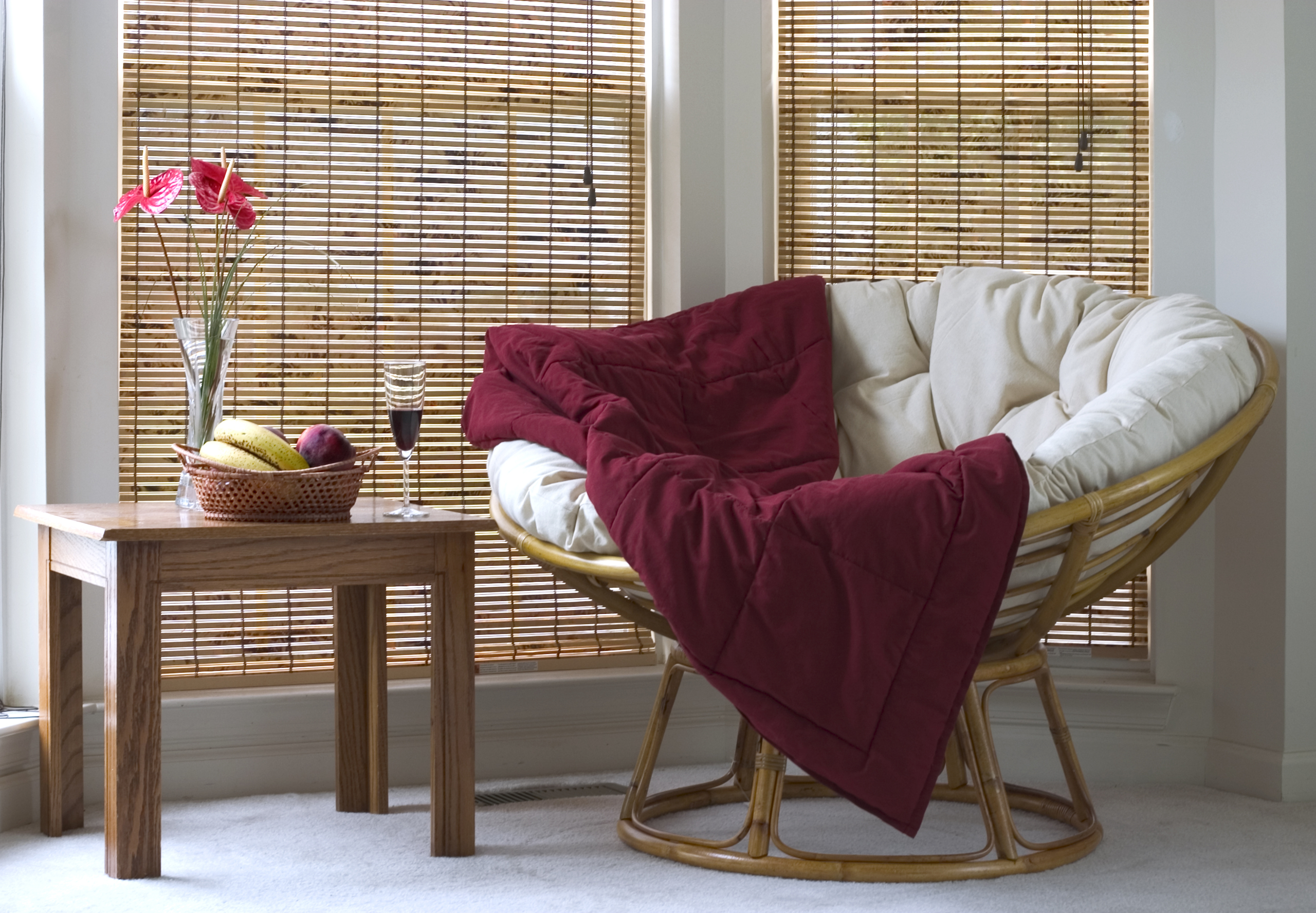 bamboo papasan chair #toniclivingdreamroom #homedecor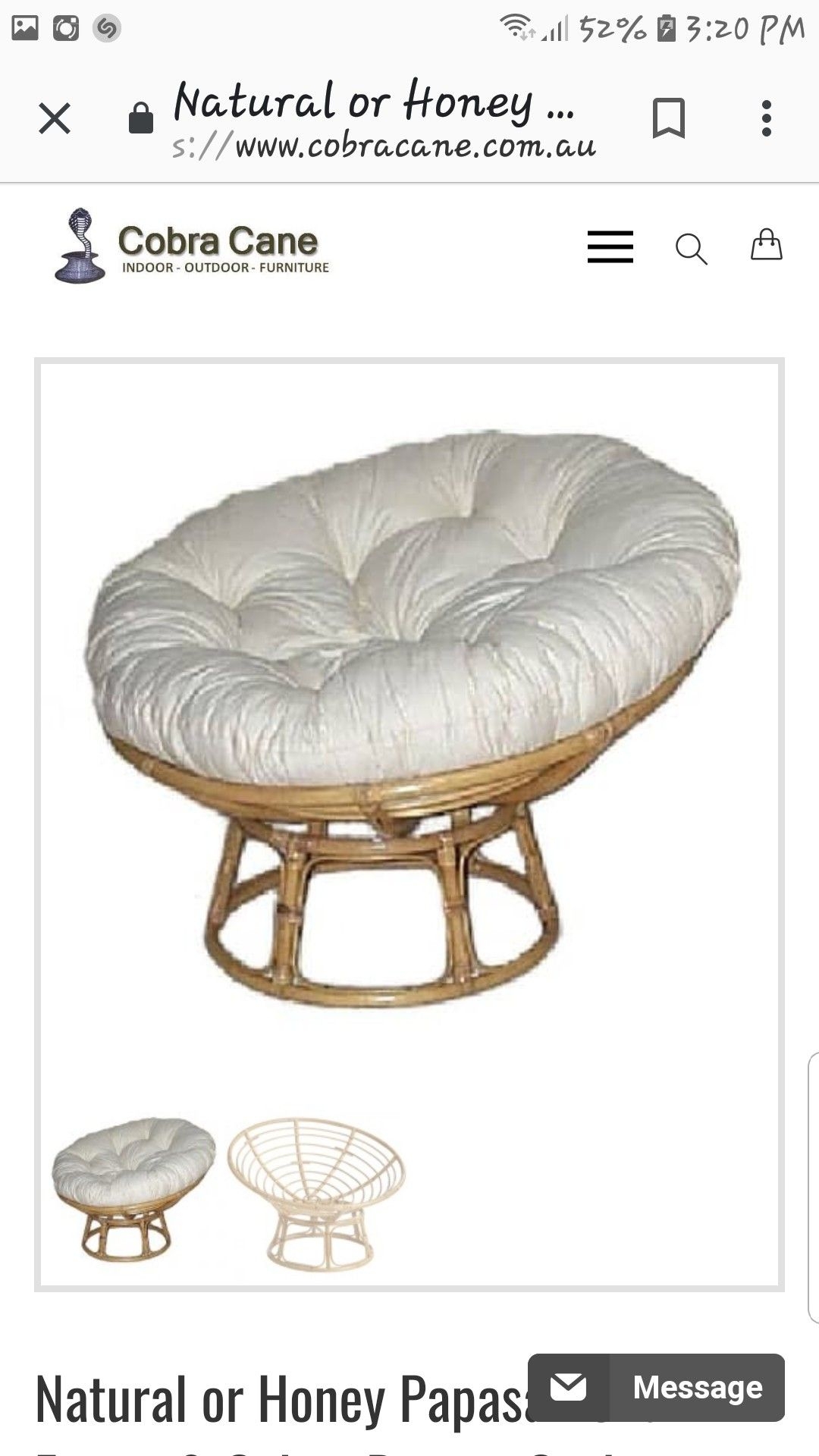 Papasan Chair Cobra Cane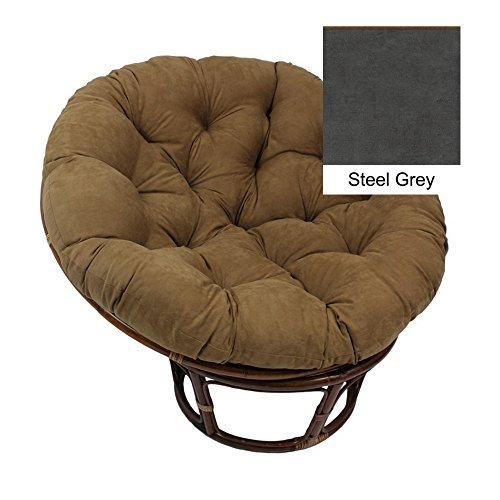 This Papasan chair has a sturdy yet lightweight frame, made of rattan in dark brown finish. Huge, very comfortable seat cushion is solid padded, covered with grey sleek, soft microfiber with tufted finish.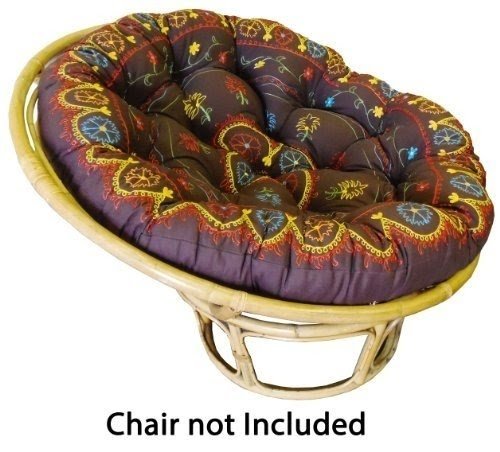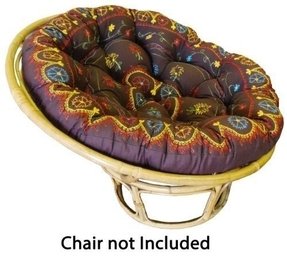 This fashionable cushion is designed for standard 45-inch round Papasan Chairs. The cushion is filled with 100% poly/fill, deeply tufted, and wrapped in a pure 100% cotton duck fabric with Crewel Embroidery.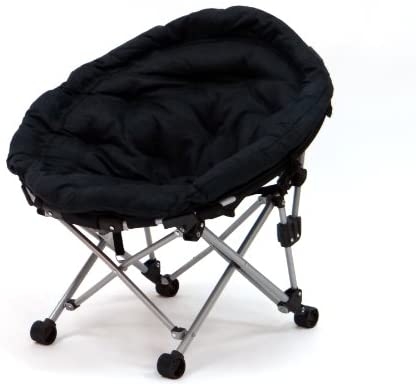 This small chair is functional, comfortable, and great for improving kids' rooms, game rooms, and playrooms. The chair features a papason design, with a metal frame, black caster wheels, and a durable fabric seat. Provides 125 lbs. of weight capacity.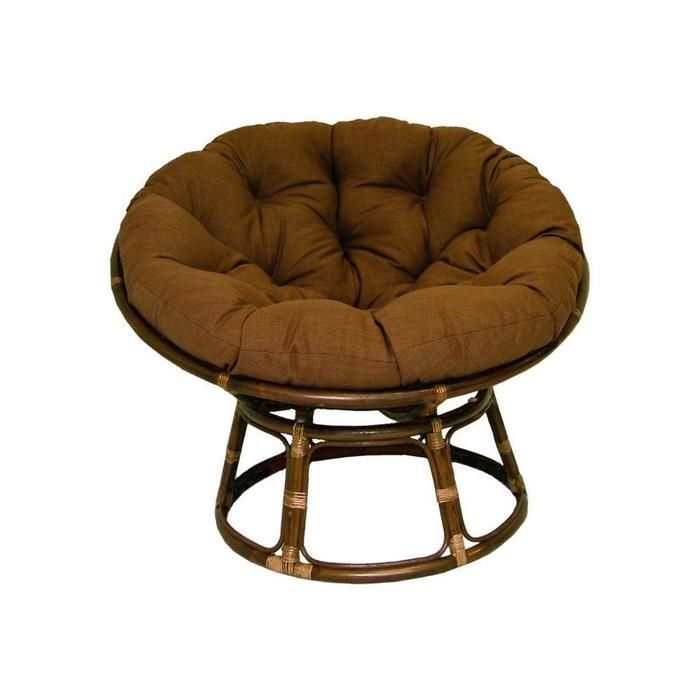 This comfortable papasan chair has a solid yet lightweight frame, made of durable rattan in natural finish. Huge, round shaped, padded cushion is upholstery with sleek and soft, honey brown fabric in tufted finish.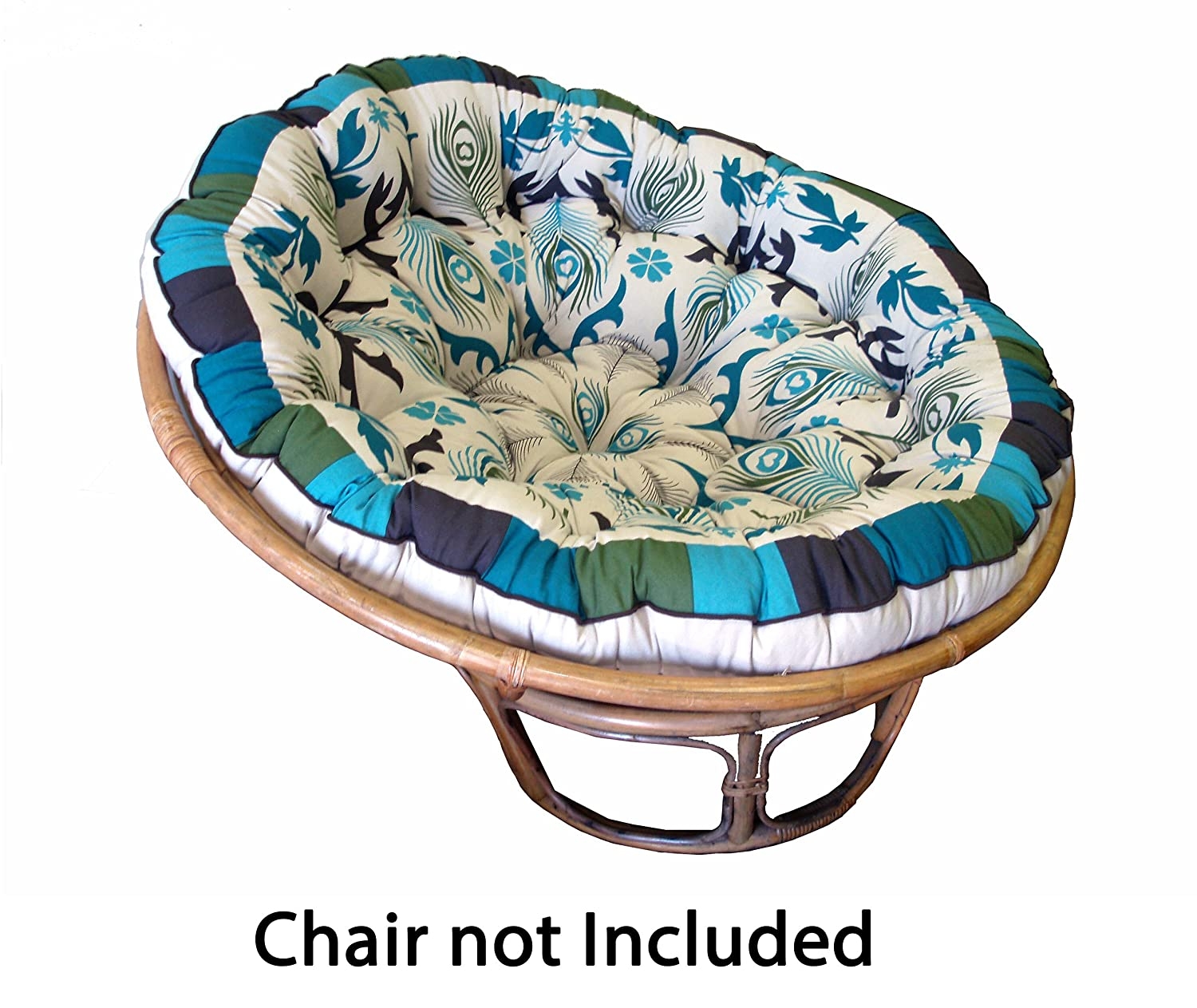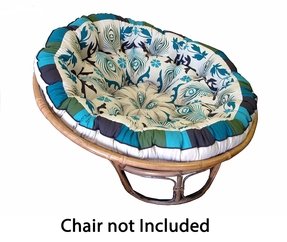 It is a fantastic papas an round cushioned chair that has got a peacock blue pattern, soft and comfortable seat and solid construction. It is perfect for indoor and outdoor relax. You need to have it.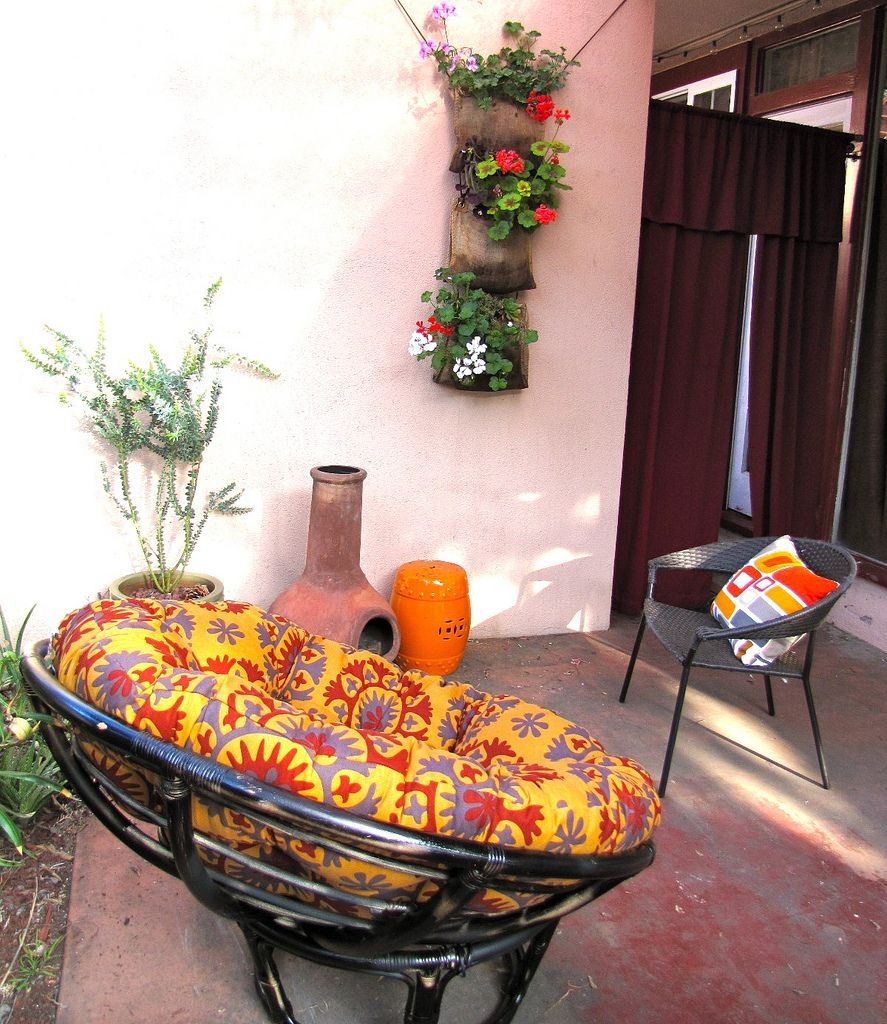 paint the papasan and recover the cushion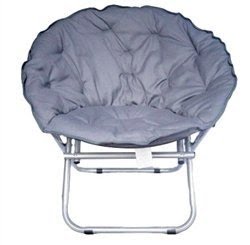 It is a very comfortable padded moon chair that has got a downtown grey finish. It is perfect for indoor and outdoor use and it adds comfort and style to any home. You will be impressed how cool this chair is.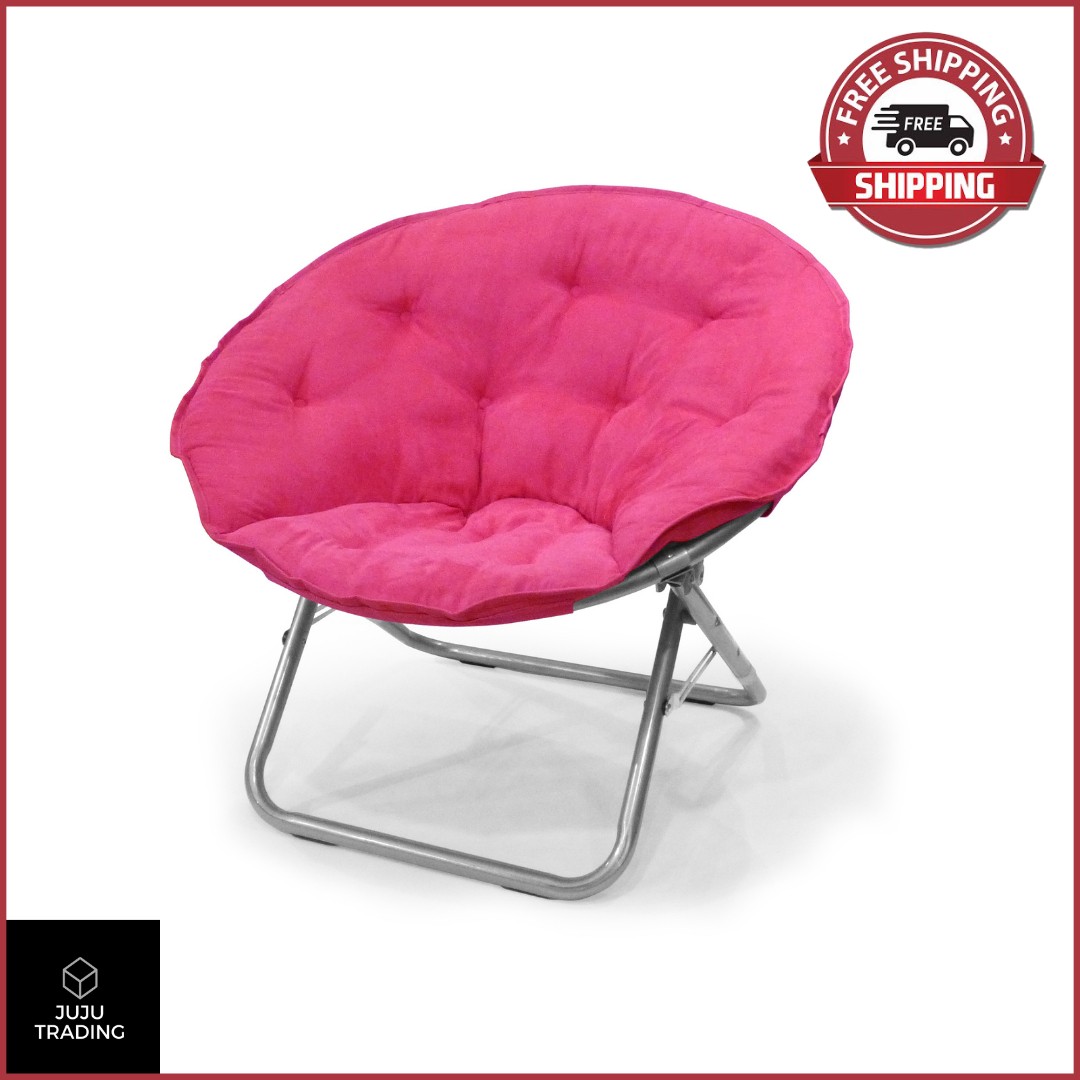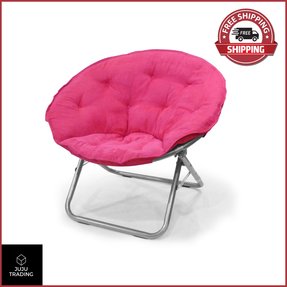 This contemporary moon chair with soft, wide seat, is designed for smooth, effortless lounging. It is made from sturdy foldable steel frame and 100 percent polyester upholstery in bright color. Weight capacity: 225 lbs.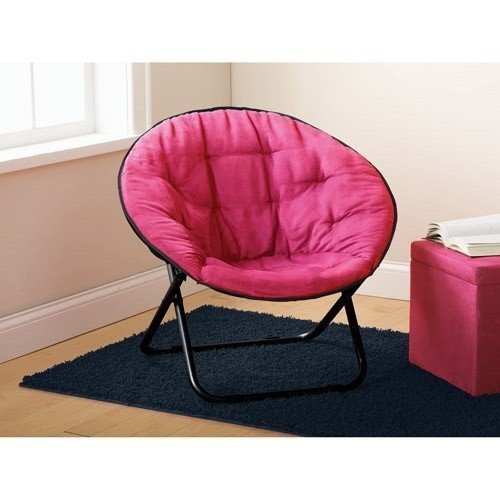 A very original and attractive piece of furniture. This pink chair has got a very solid and stable frame made of durable materials. Its sitting space provides comfort and support. It is a perfect choice for people who like unique decorative and functional elements.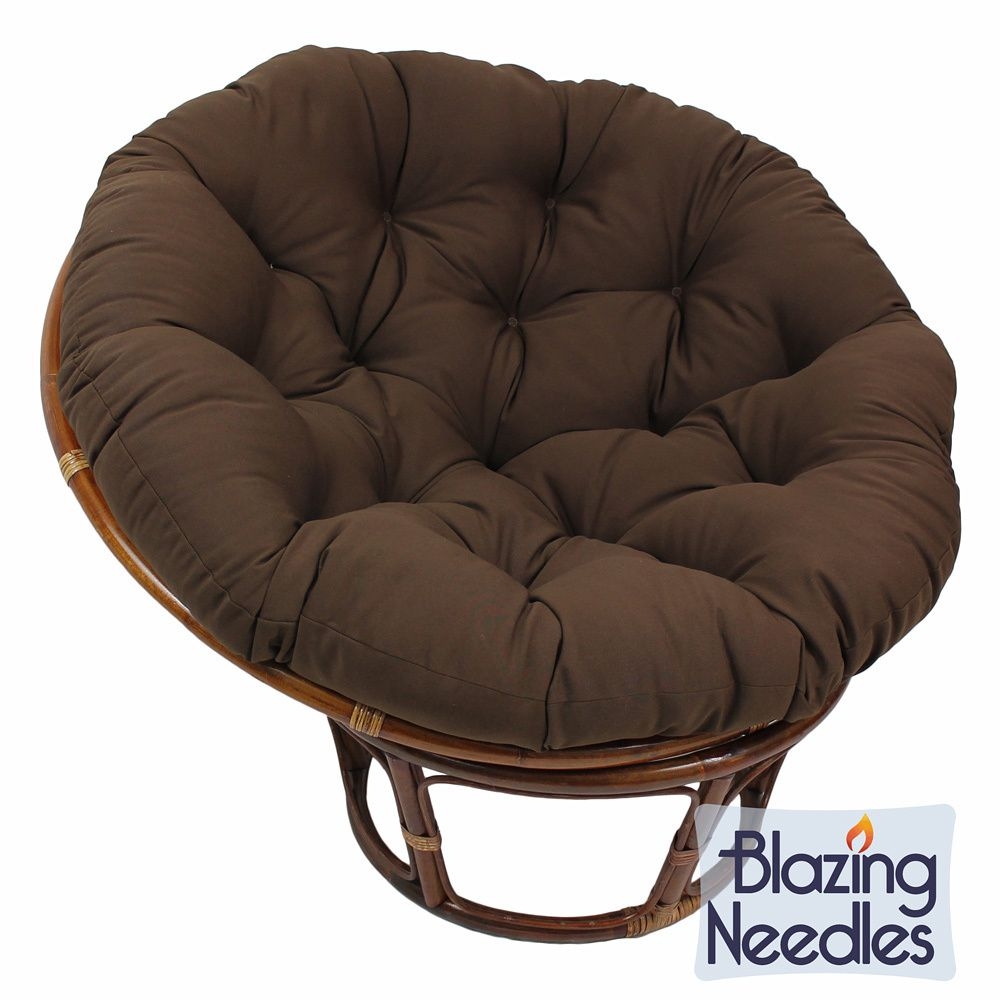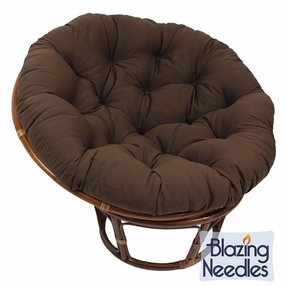 It is a papas an chair cushion seat that is available in many color options to choose. It has got a 100-percent polyester upholstery that is very soft and comfortable. You need to have it.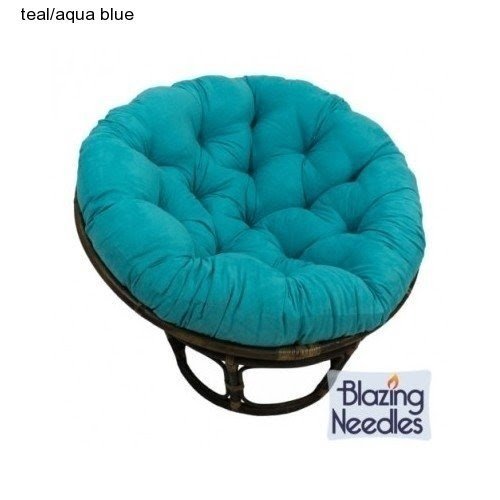 This beautiful cushion is designed of teal aqua blue microsuede, and suitable for papasan chairs with 45-46-inch diameter. The cushion is also well-padded, stylishly tufted, and weighs only 10 pounds.
Where can I find a papasan chair?