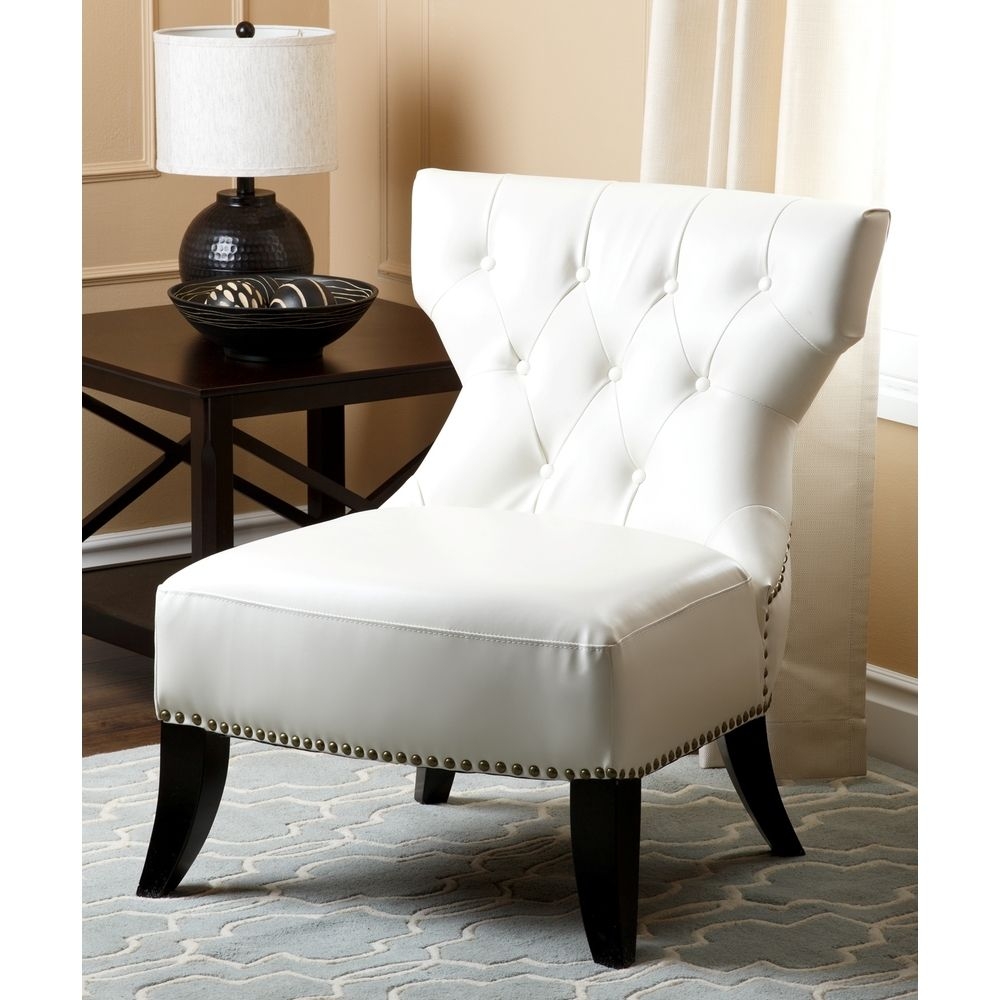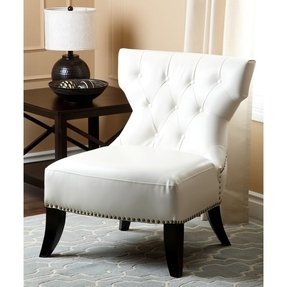 Abbyson living bentley white bonded leather chair
An attractive classy low-profiled chair with a woody frame and quite thick curved angular black legs. It has a wide thick seat and an hourglass button tufted fullback. Upholstery is of white leather with brass nailhead trims along edges.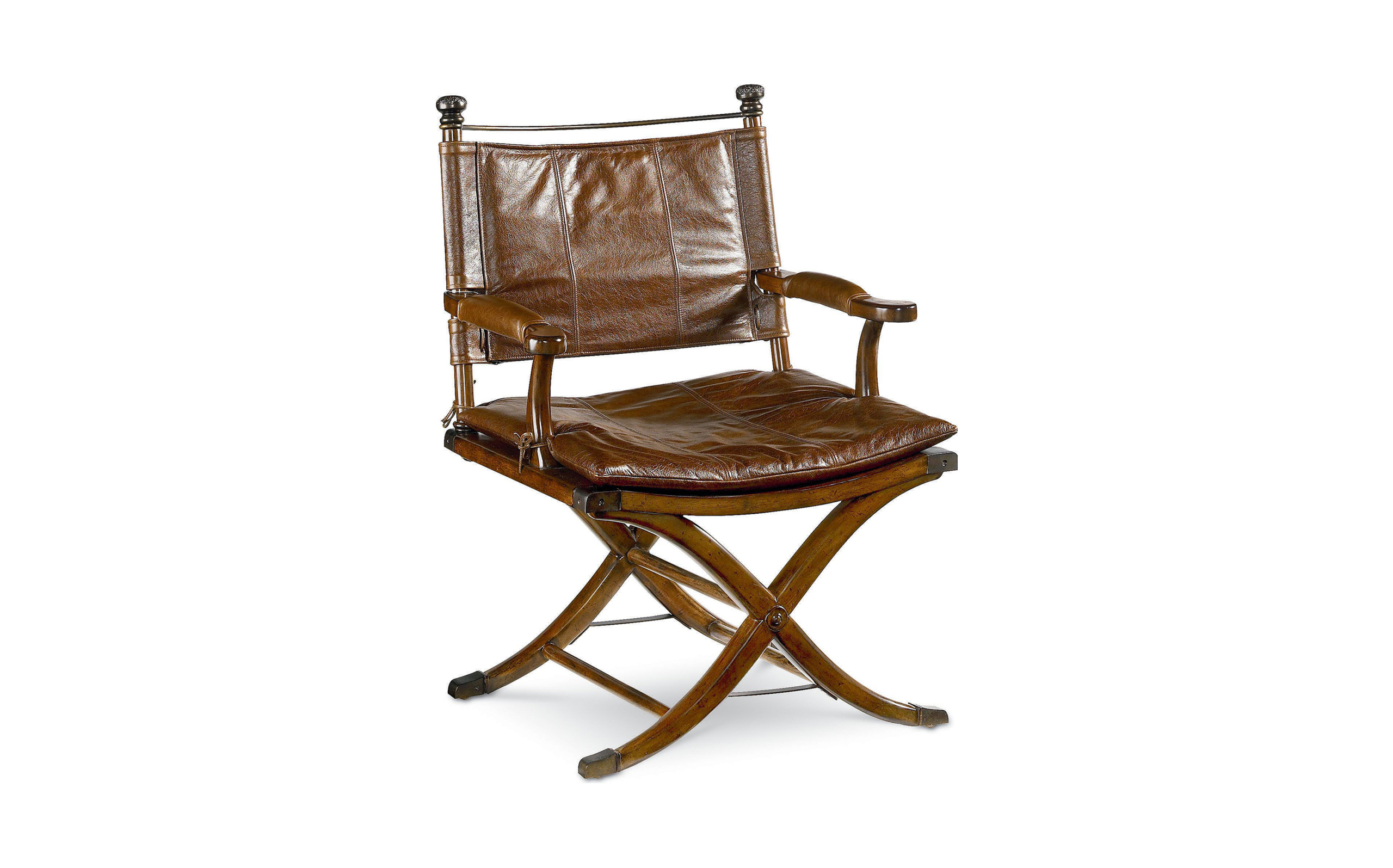 This is made in the style of a safari desk chair is a beautiful combination of solid wood construction, and leather upholstery on cushions on the seat and backrest. The whole of the warm shades gives the interior a sense of coziness.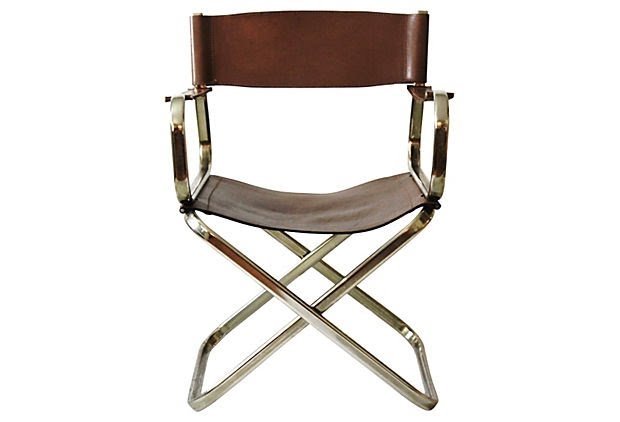 Directors chairs are usually crafted from wood and canvas, but this extraordinary one has metal frame and genuine Italian leather seat. These features make it really special! It's also very elegant, which is unique for a foldable chair.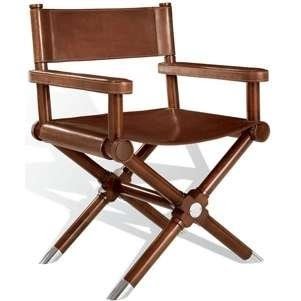 An elegant side-folding chair. Its frame is finished in warm brown but metal fittings on leg ends. A chair has round X-crossed legs, straight flat arms, a low back with a wide top rail. Upholstery is of leather in same brown like the frame is.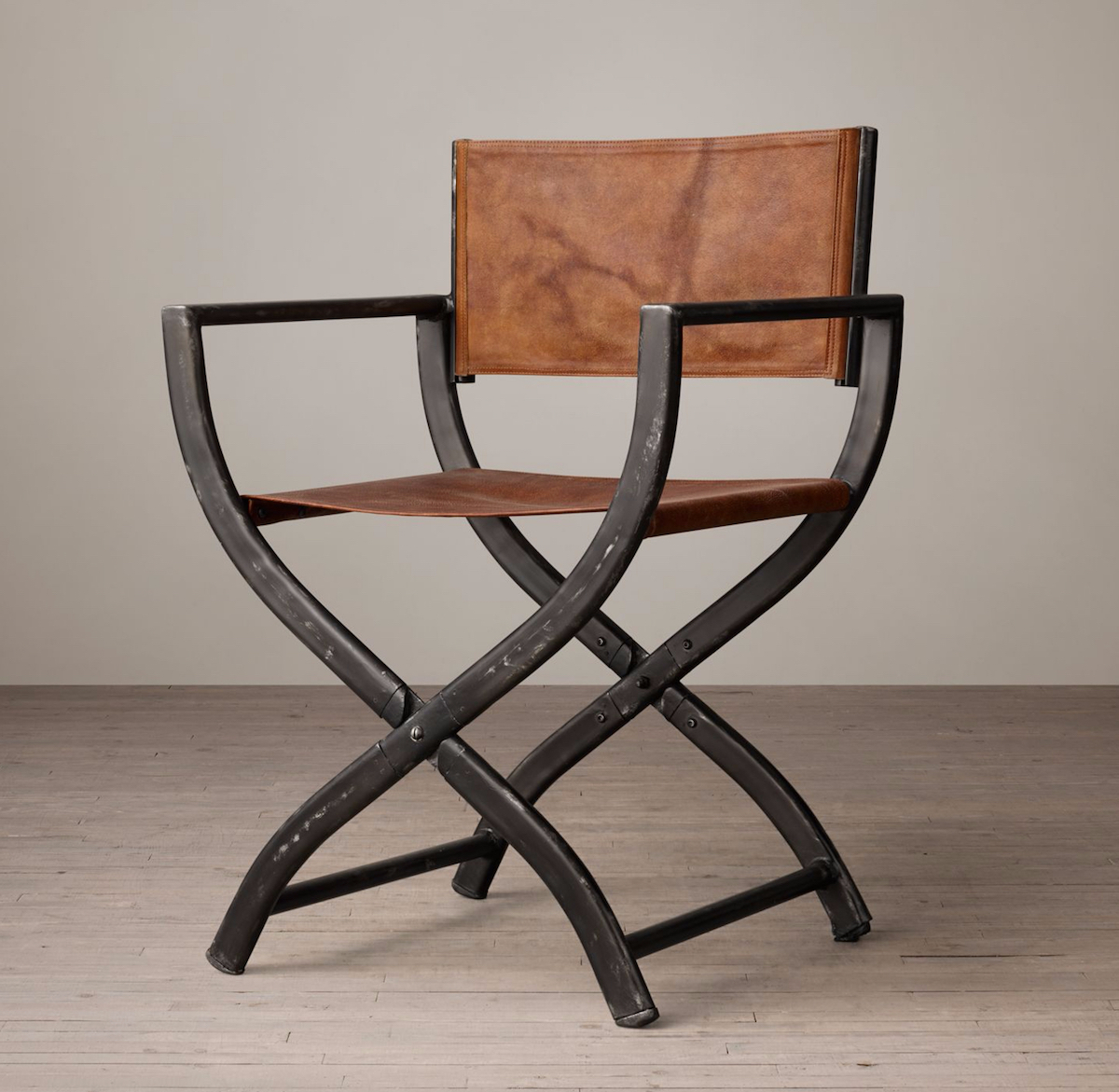 Solid chair inspired of take-down director chairs which is popular on the most of movie sets. This chair is metal frame in fancy shape. Seat and back are covered of brown leather. It isn't very comfortable, but it looks very eye-catching.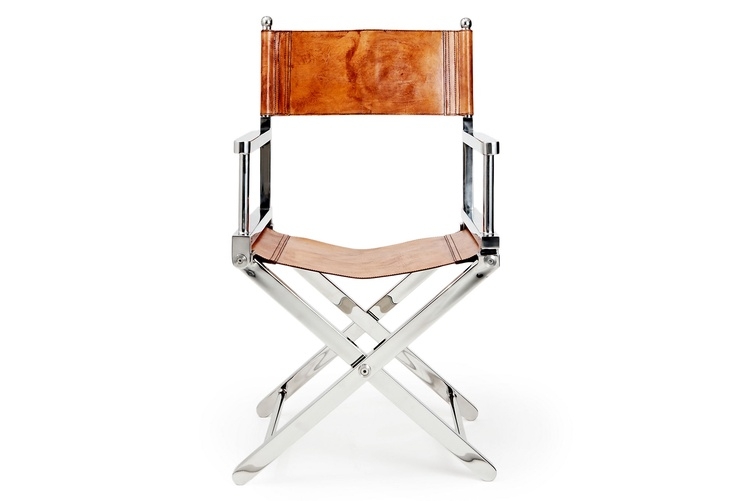 This chrome-framed director chair is a perfect detail of the original interior design. The beautiful leather seat and backrest create an incredibly attractive furniture that gives the whole interior some elegance.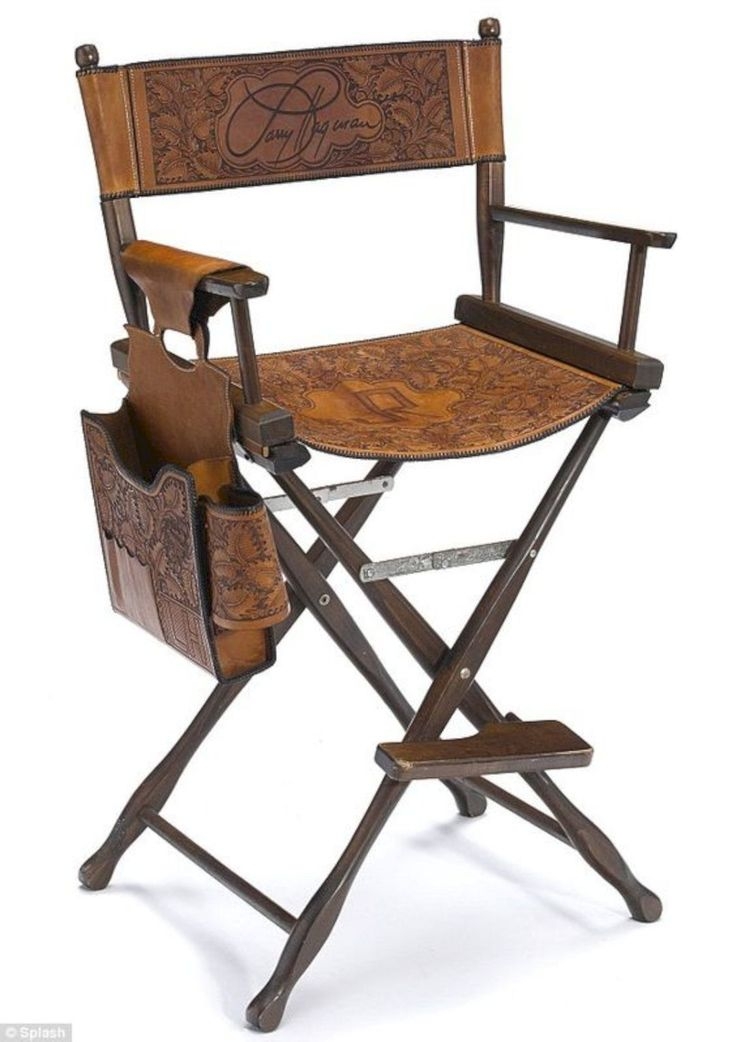 Want to feel like a movie director? Well, with this leather seat chair you can. The chair features a wood frame with criss-crossed legs and an espresso finish, along with a convenient foot rest, and a handy caddy hanging on the left side of the chair.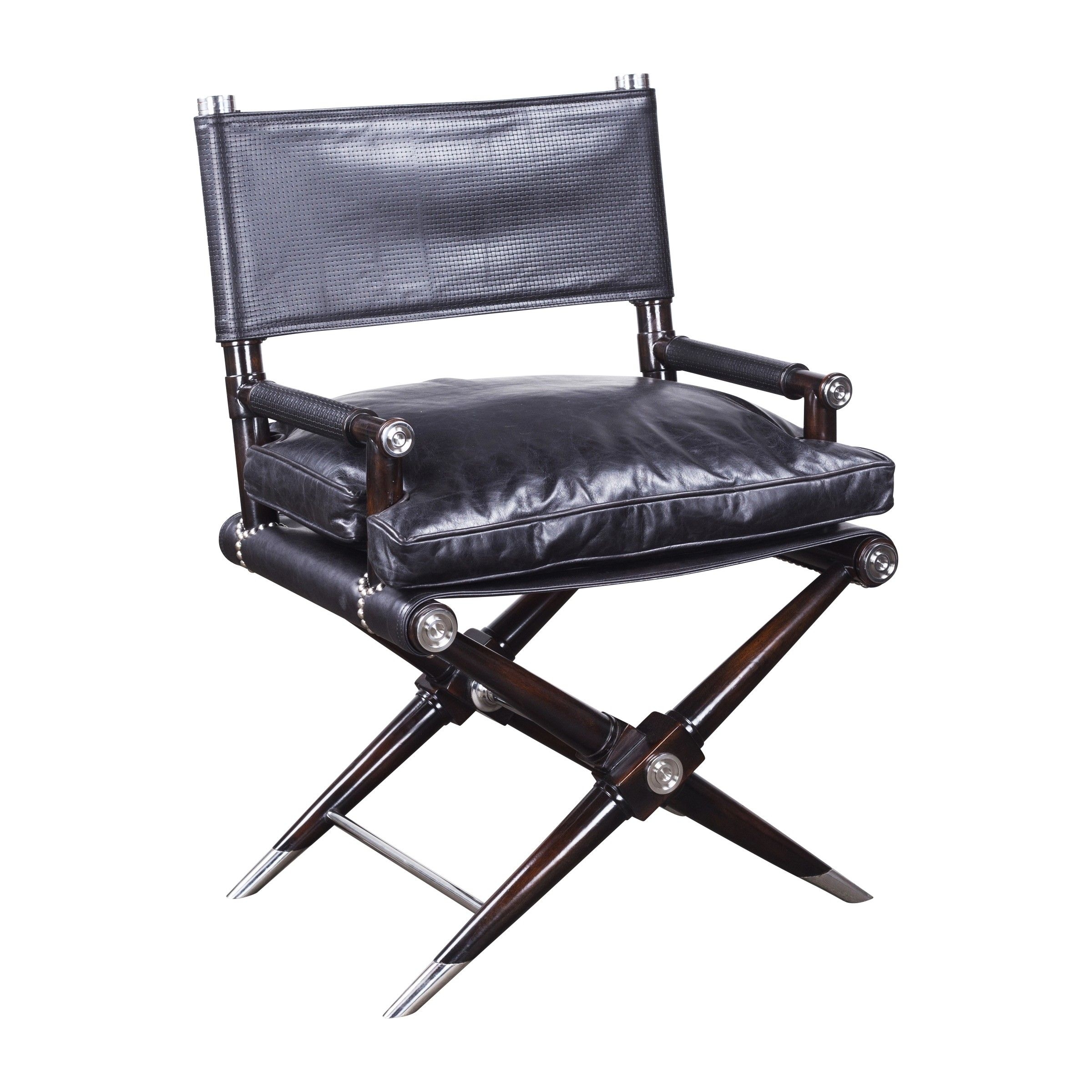 LEATHER DIRECTORS CHAIR - Accent Chairs - Seating - Living - HD Buttercup Online – No Ordinary Furniture Store – Los Angeles & San Francisco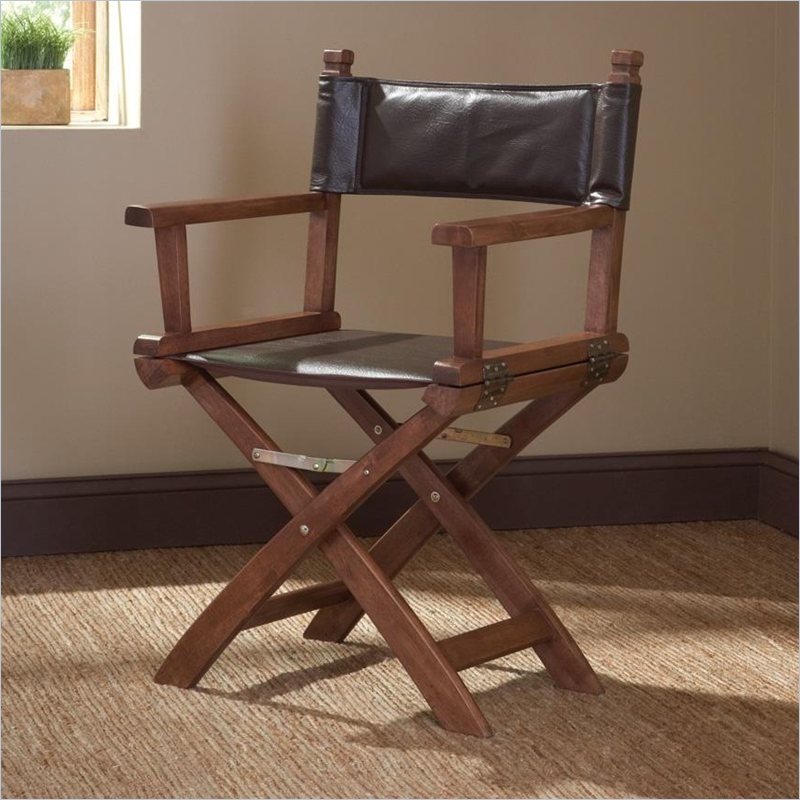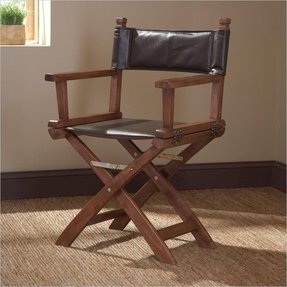 An elegant approach to a sophisticated director's chair made out of dark walnut wood with leather upholstered seat and back. The black color of the leather upholstery gives the chair a classy appearance.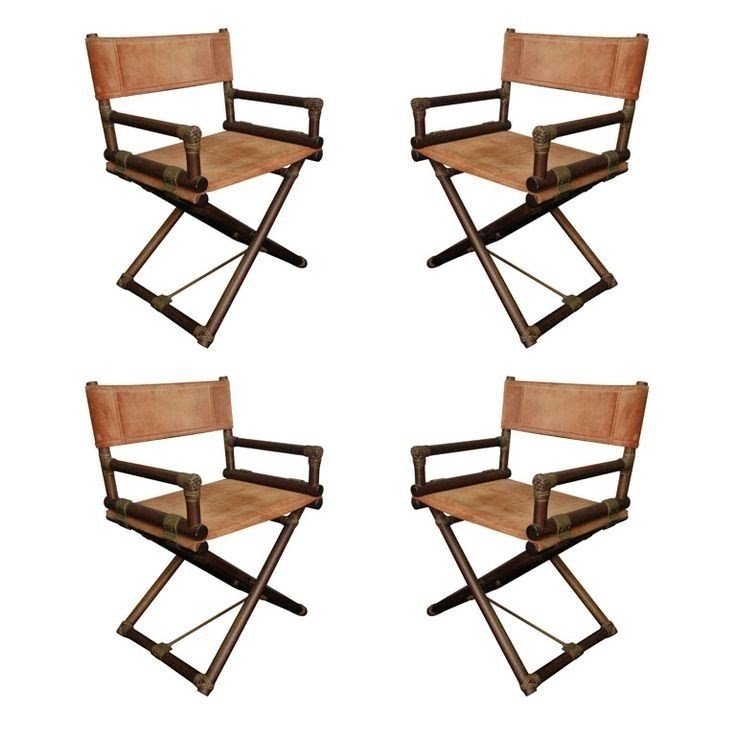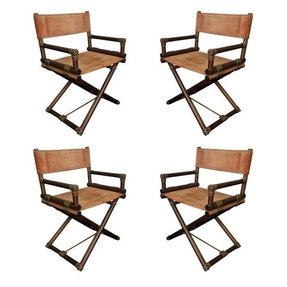 Director chairs with durable wooden folding frames and comfortable leather seats paired with backrests. These chairs not only look very interesting, but they also provide a very high level of comfort and relaxation to anyone.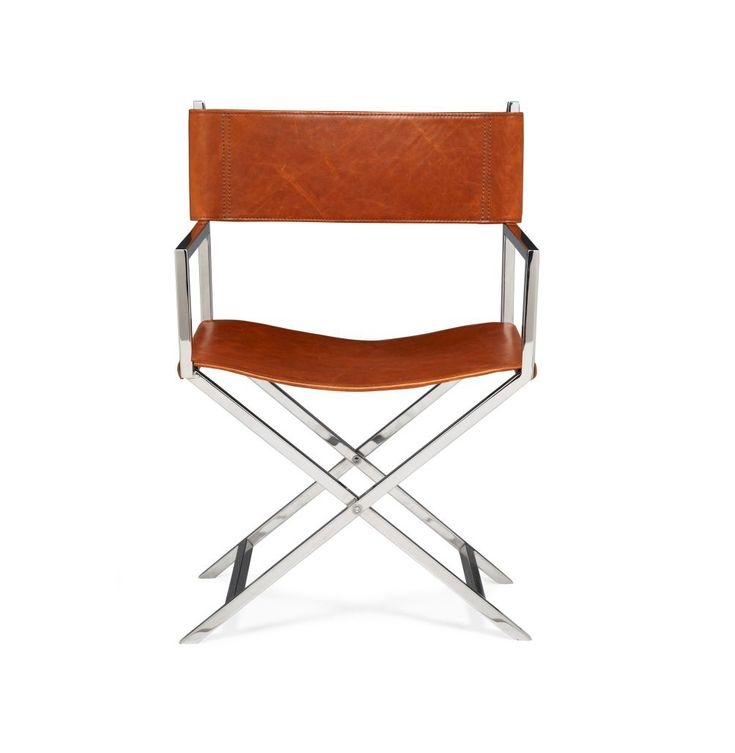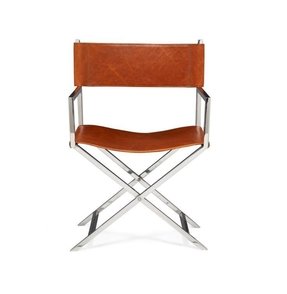 The leather and metal construction in this stylish director chair impresses with its details and is exceptionally elegant. Stainless steel structure in beautiful gloss very stylishly composes with skin bronze.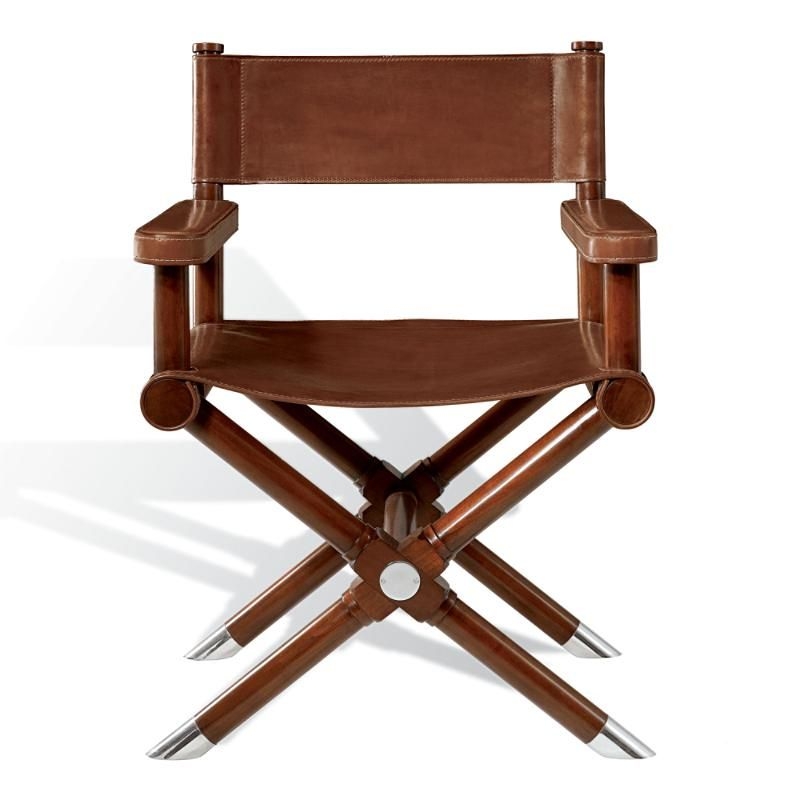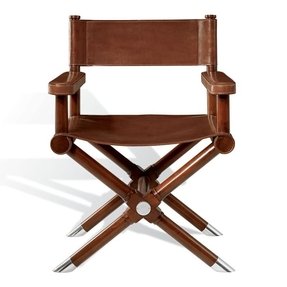 La Dolce Villa: Take 2 for the Director's Chair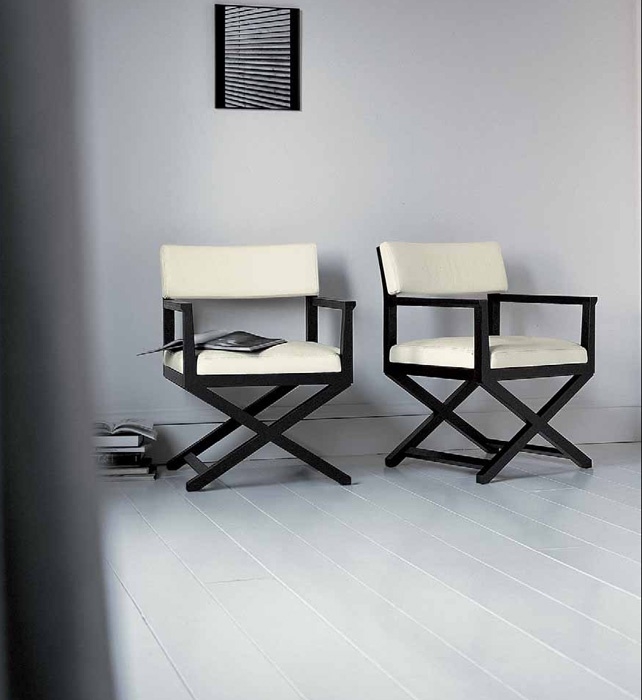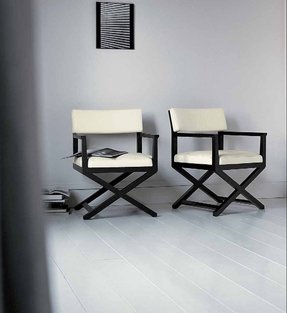 contemporary leather chair WOODY by Roberto Lazzeroni Casamilano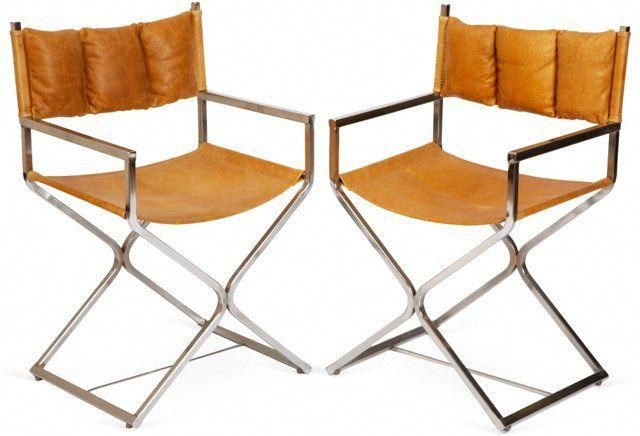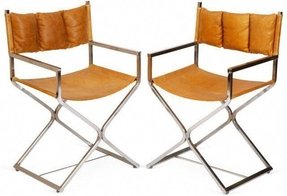 A great idea is to arrange a salon or a cabinet in the style of "film" - using leather directors' chairs - such as these alternatives, finished in the dignified honey leather. By adding posters from the film to them - we will get a unique interior.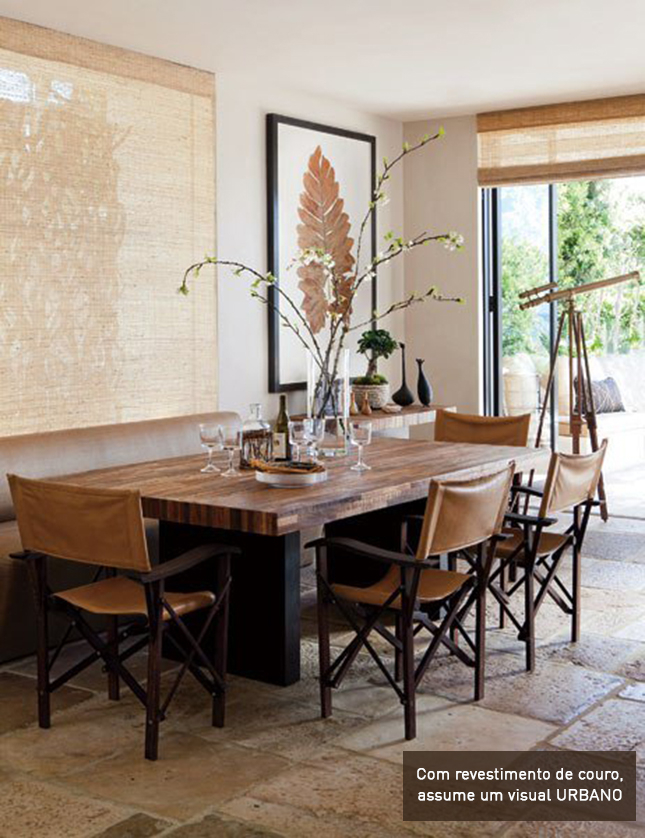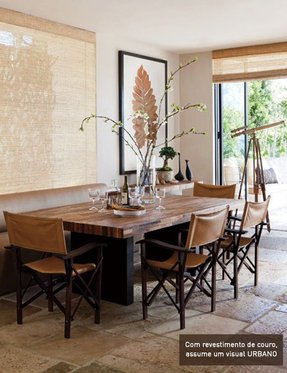 Dining table made of wood. It has 6 seating capacity. Rectangular top has large usable surface. Suitable for residential and commercial premises. Traditional form and neutral design.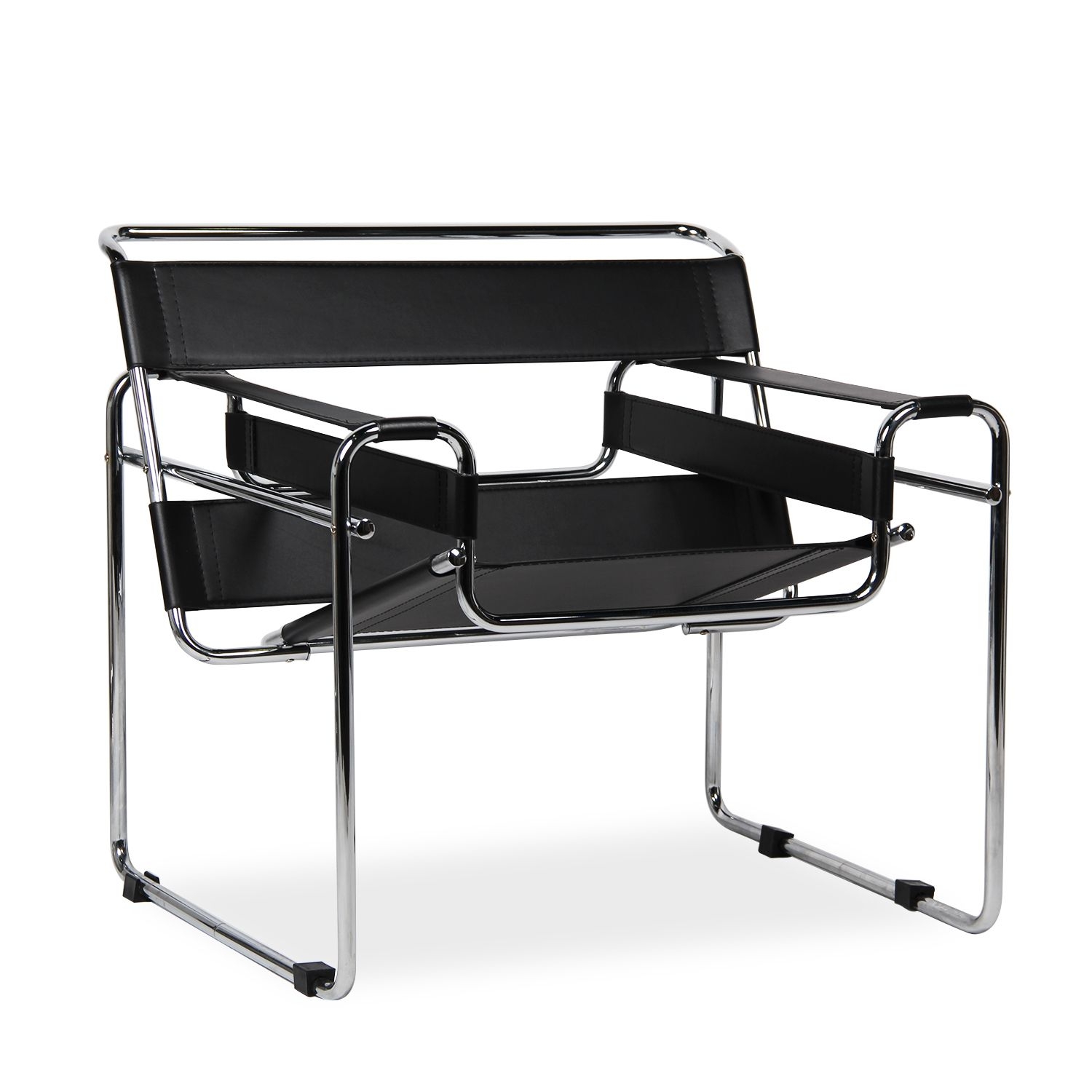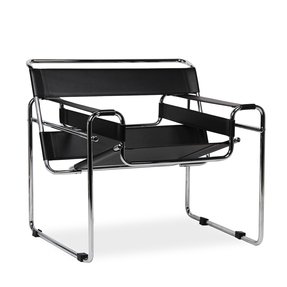 Bold modern design of this mid-century inspired wide chair relies on ingenious form and use of premium materials: sturdy steel with chrome finish for frame and resistant black leather with double stitches for seat parts.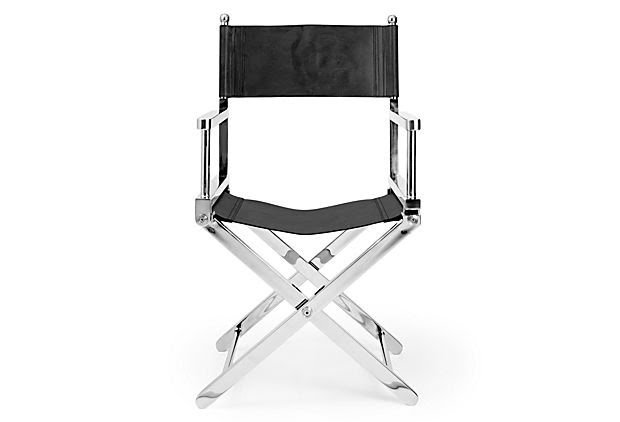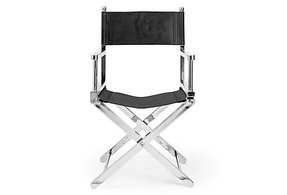 Sit on this director's chair to feel like a true movie maker. The chair is lightweight, portable, and easy to fold. Its chrome finished, metal frame gorgeously accentuates the black seat and back both made of durable leather.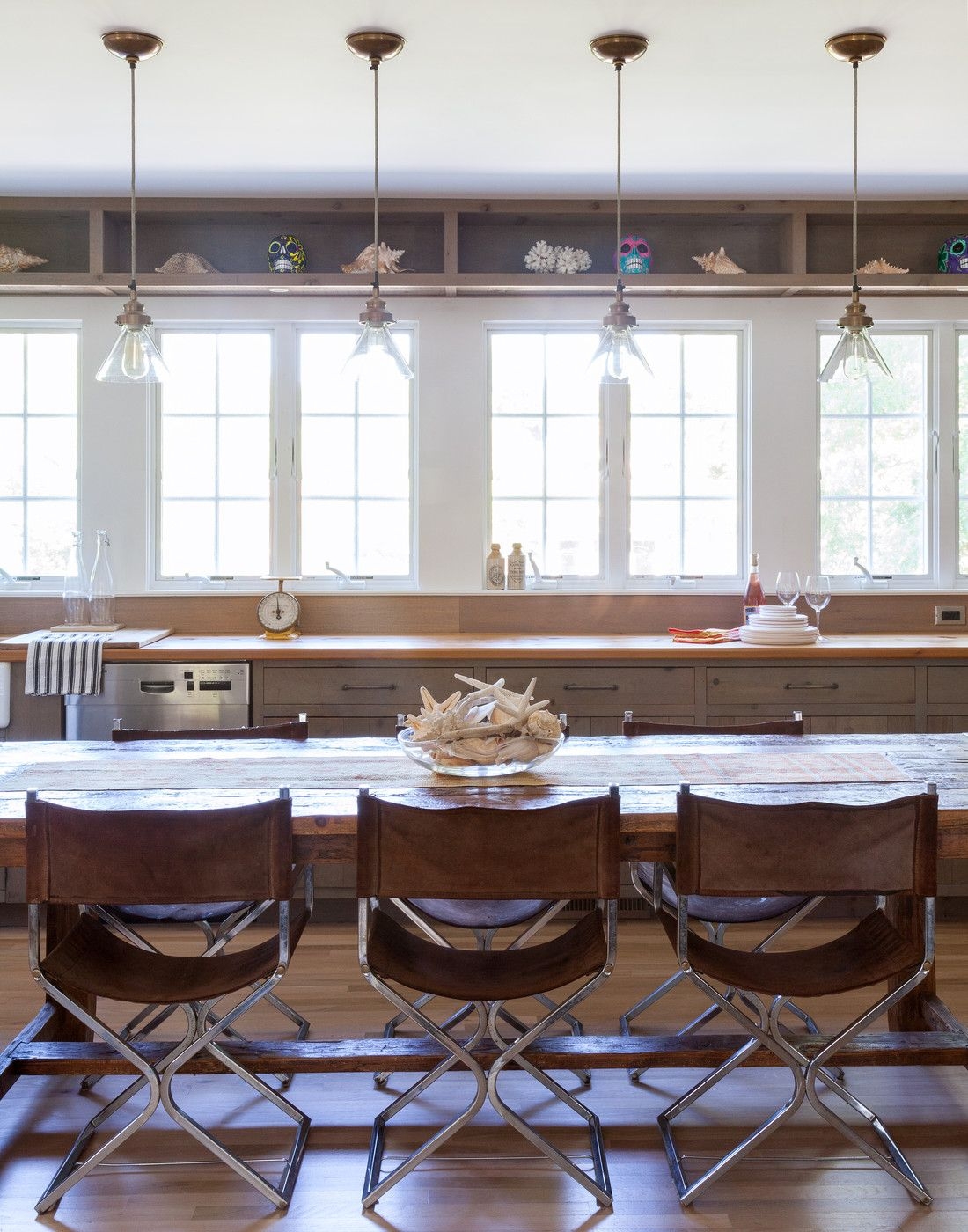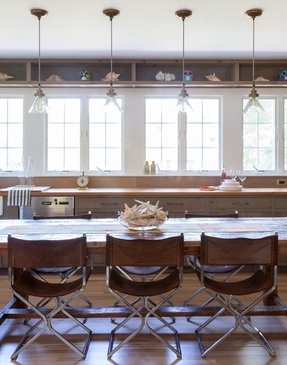 Combine those modern chairs with an old fashion dining bench to achieve a perfect mix of old and new. Chairs have stylishly curved, metal frame and leather seating, while the bench is made of thick pieces of wood, with massive legs and large stretchers.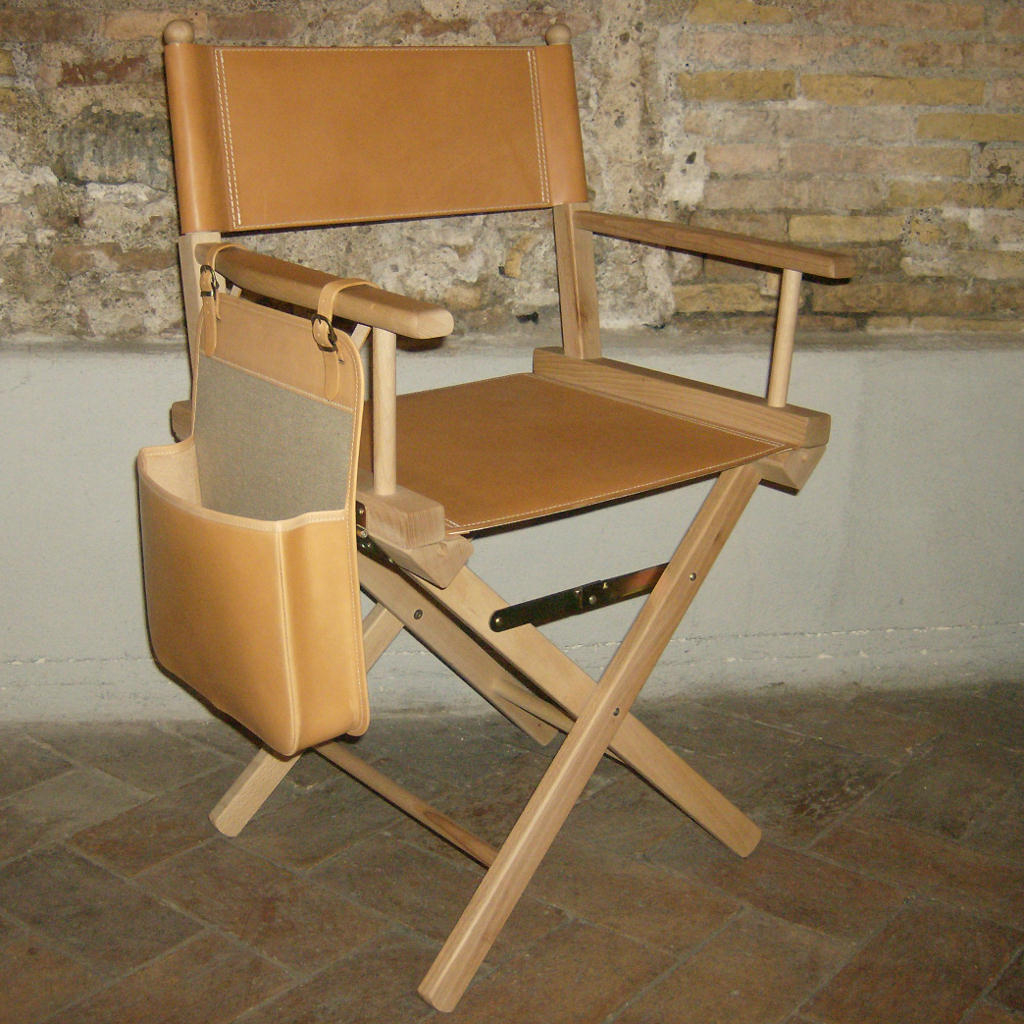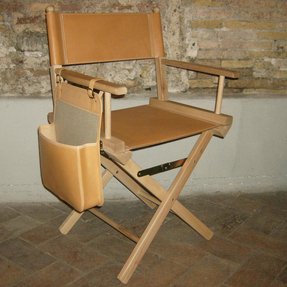 Director's chair in natural leather and wood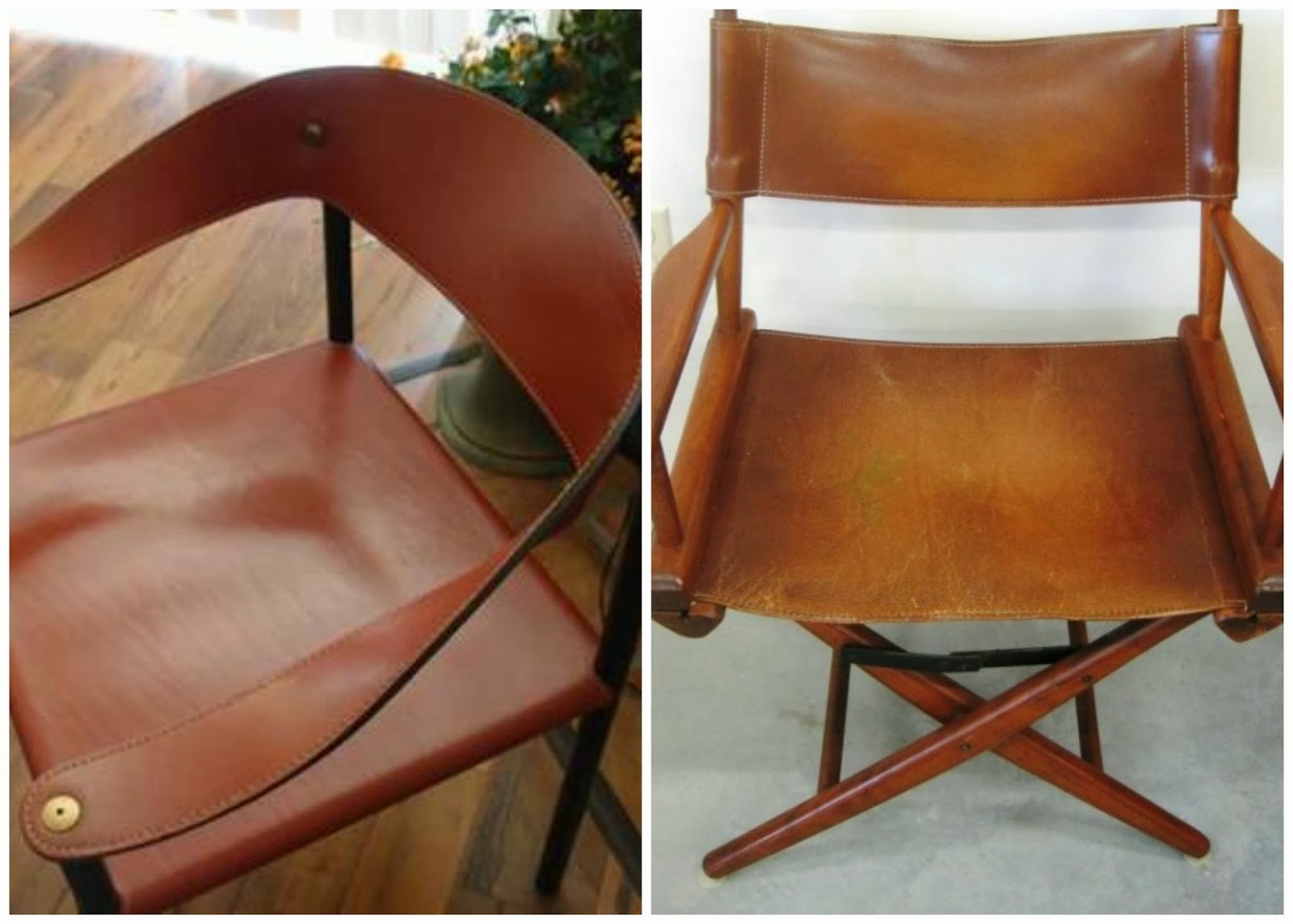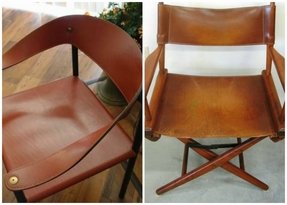 The director's chair is one of the inherent elements of the film set. The material - brown leather seat, four wooden legs and a characteristic shape will make you want to arrange an entire room or a "movie" style cabinet.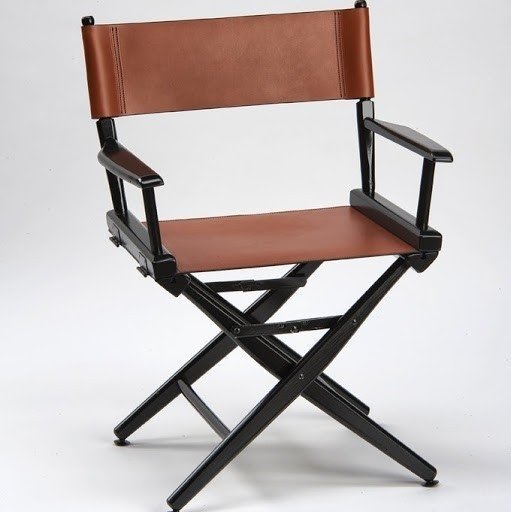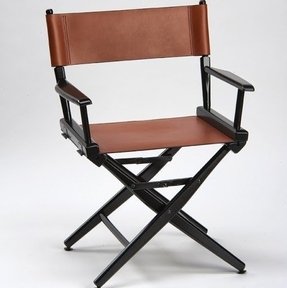 ludwig leather directors chairs google+ leather directors chairs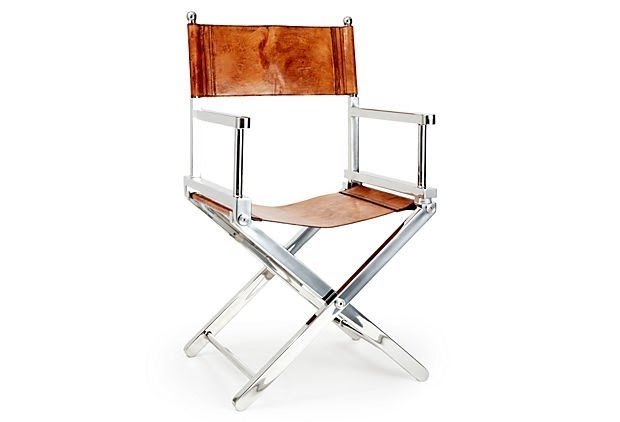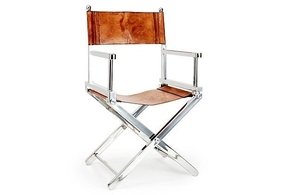 One Kings Lane - Chalet Chic - Leather Director Chair, Tobacco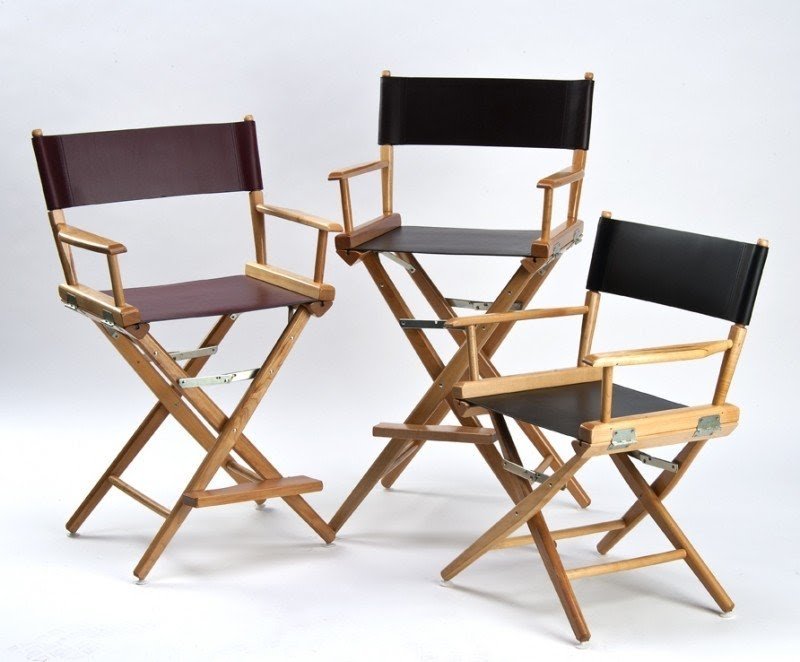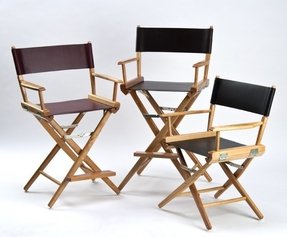 Leather Director Chairs Fdetoxfd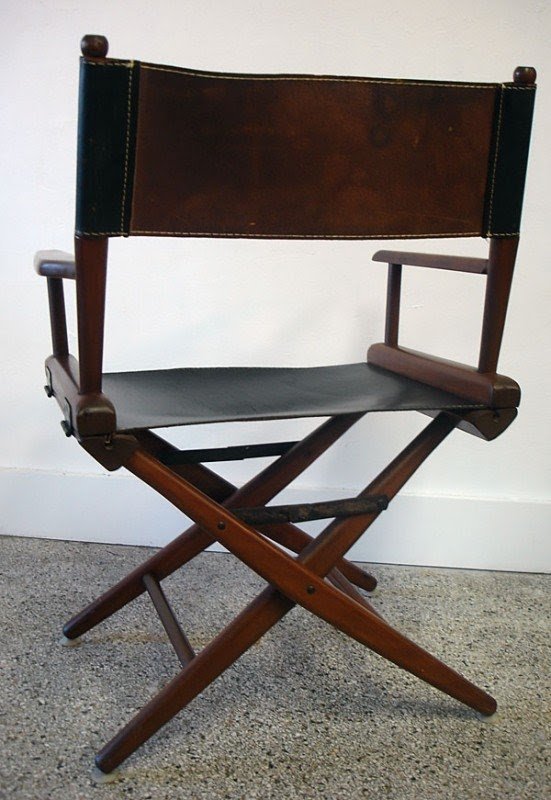 Vintage Mid Century Modern black leather and teak wood directors chair ...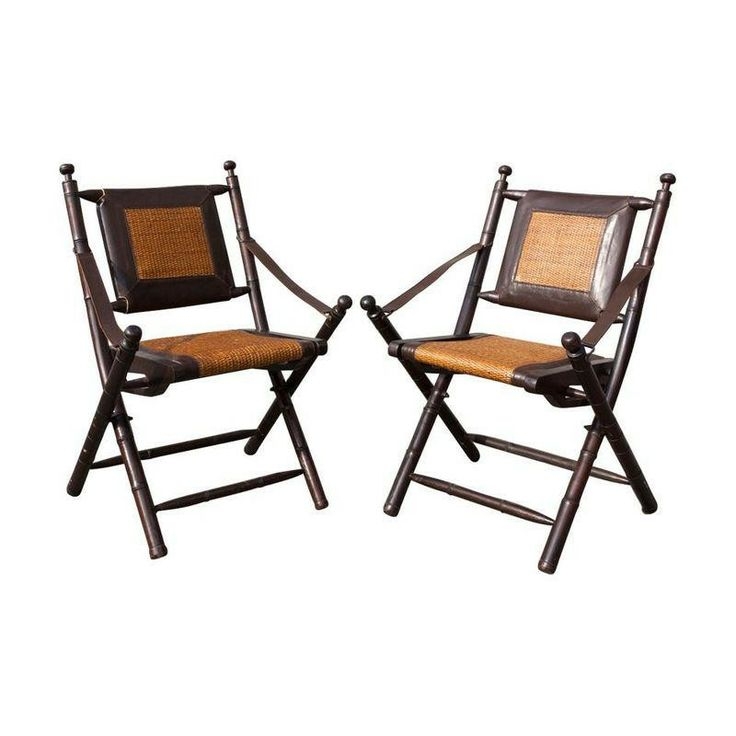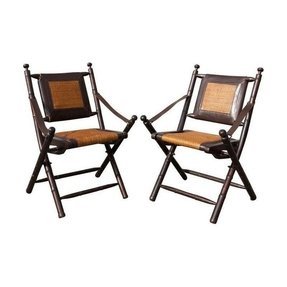 Woven Leather & Bamboo Director's Chairs - A Pair - Chairish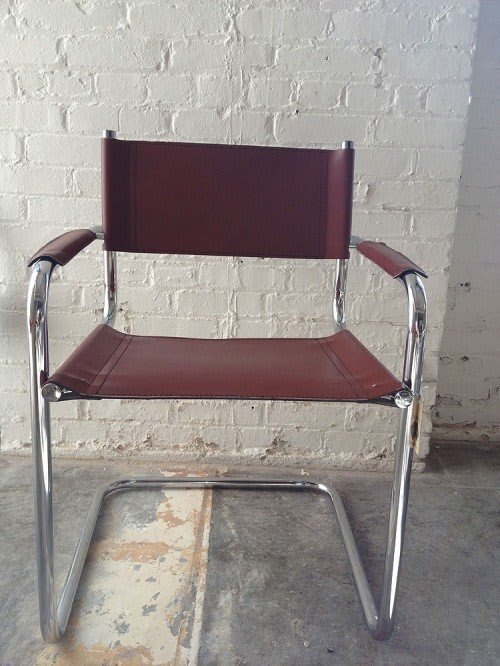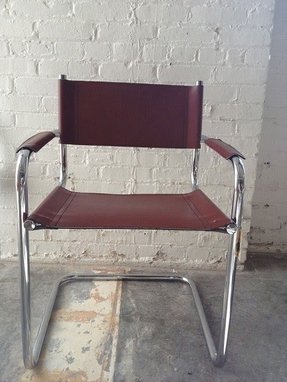 Home » » Seating » Mid Century Modern Chrome and Leather Armchair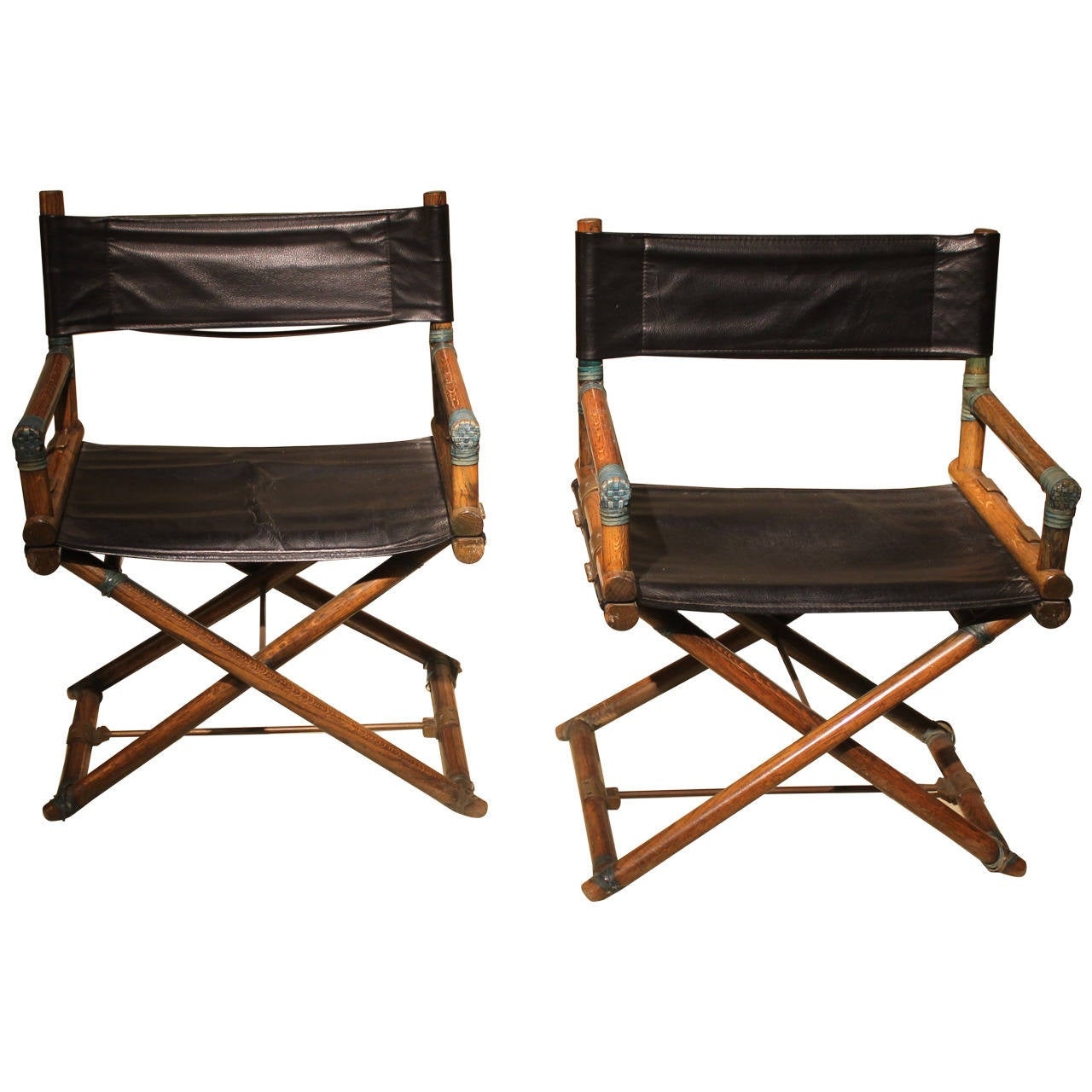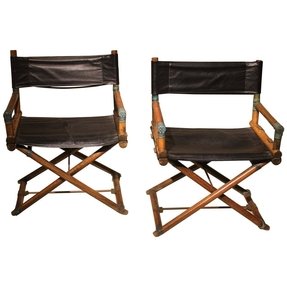 Directors chairs with durable oak wood construction. Their solid leather sitting spaces are finished in attractive, neutral color and their folding design makes storage and transportation much easier.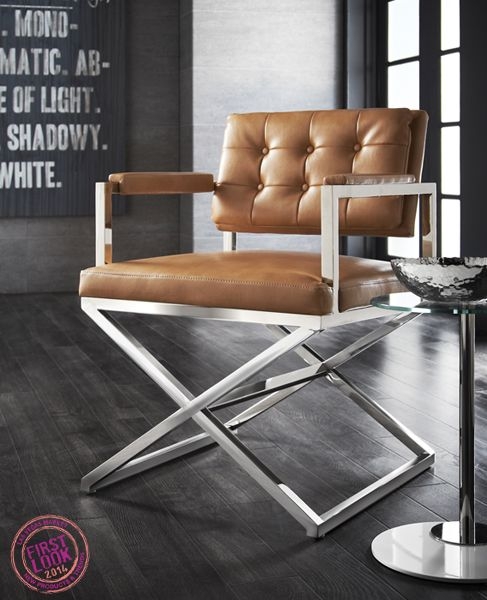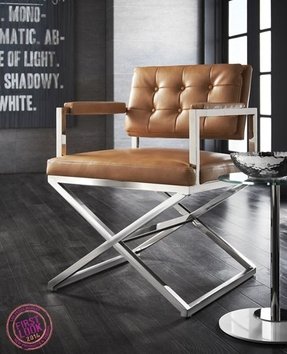 Leathers Director's Chair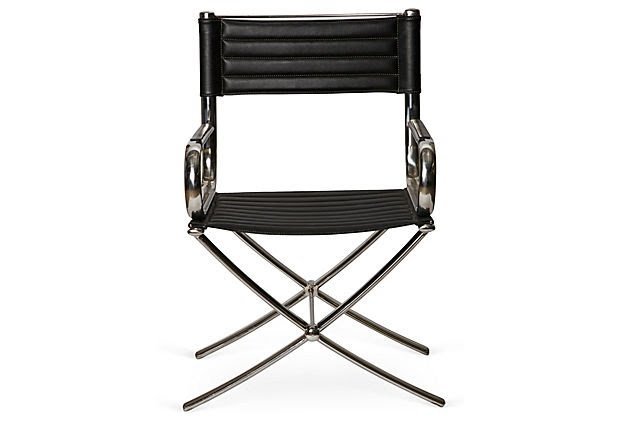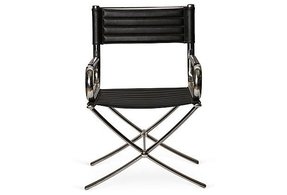 The characteristic Director's chair will let you feel like in the movie production. Besides, you are now the boss in the house. Ribbed leather upholstery and aluminium framing create a solid and stylish combination.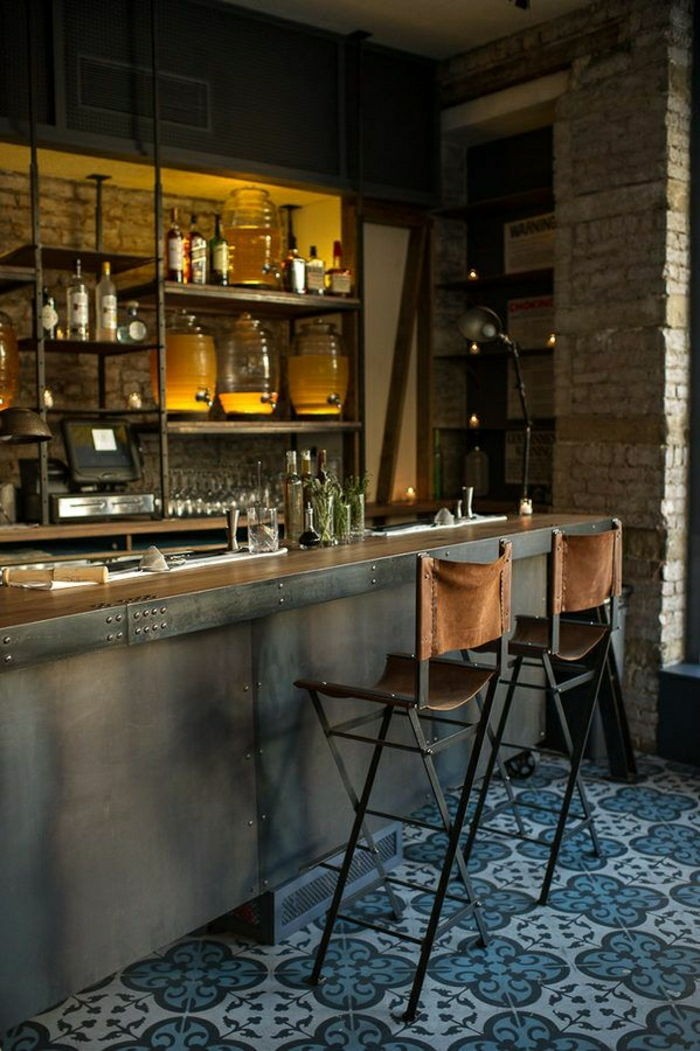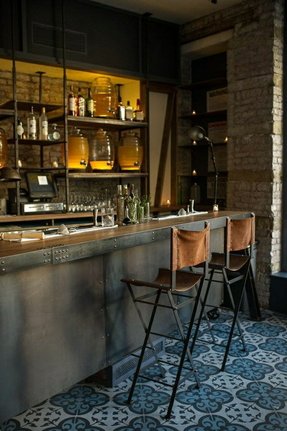 Tall traditional barstools with side-folded metal frames finished in dark. A frame is constructed of 2 ladder-like X-crossed elements of thin cross-section rods. Seats and straight backs have forms of very wide single straps of brown leather.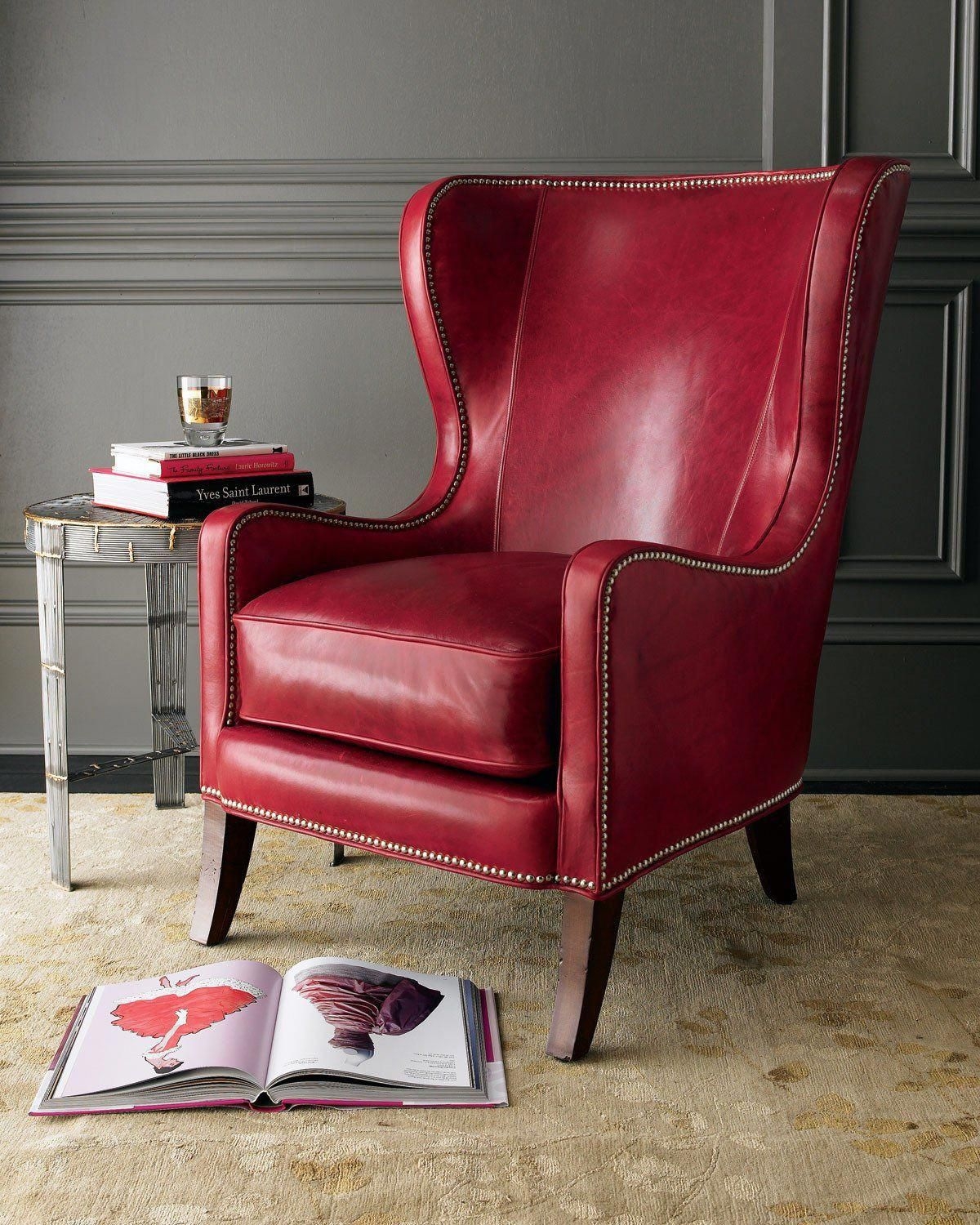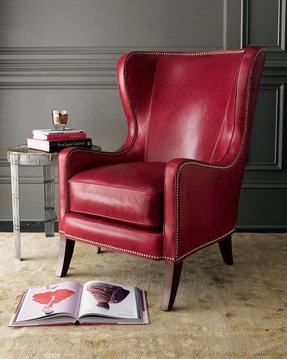 Solid armchair with a durable wooden frame. It features a soft seat cushion and a high backrest with wing stylization. The whole sitting space is dressed in fancy red leather and finished with metal nailheads.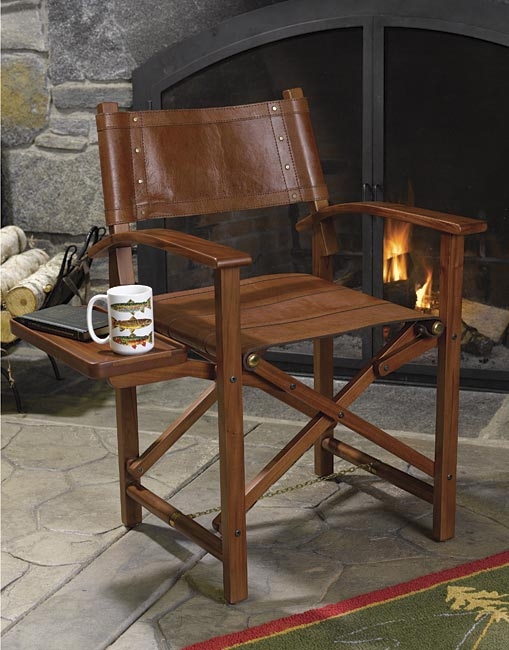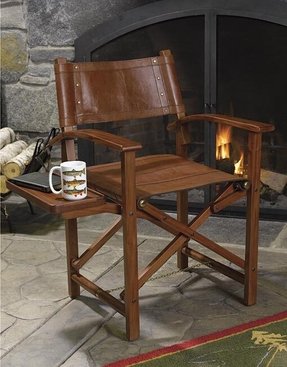 Director chair fitted with console table. Frame is made of wood and mounted on crossed legs. Seat and back is covered with high quality leather. It folds flat for easy storage.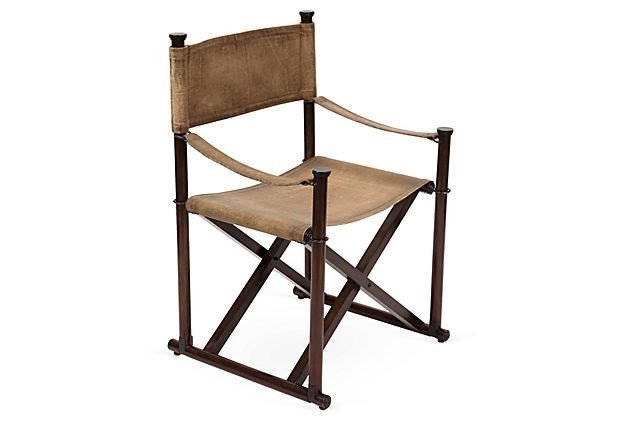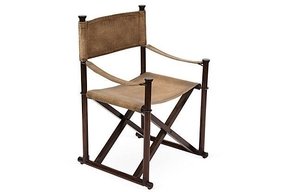 Vintage design for an old-fashioned Hollywood director's chair made out of an elegant, slightly distressed leather with a strap seat and a cross base made out of dark walnut, which provides the chair with a classy detail.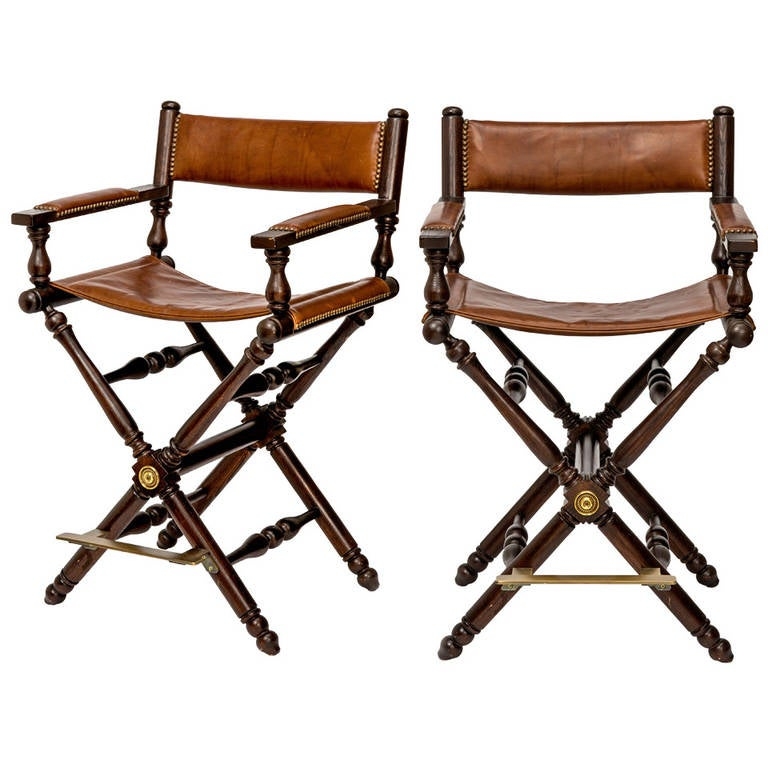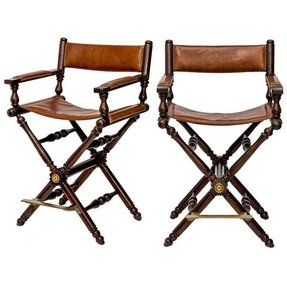 Director chair mounted on wooden base and reinforced with solid supports. Seat and back is covered with high quality leather. Perfect as additional seating or dining chair.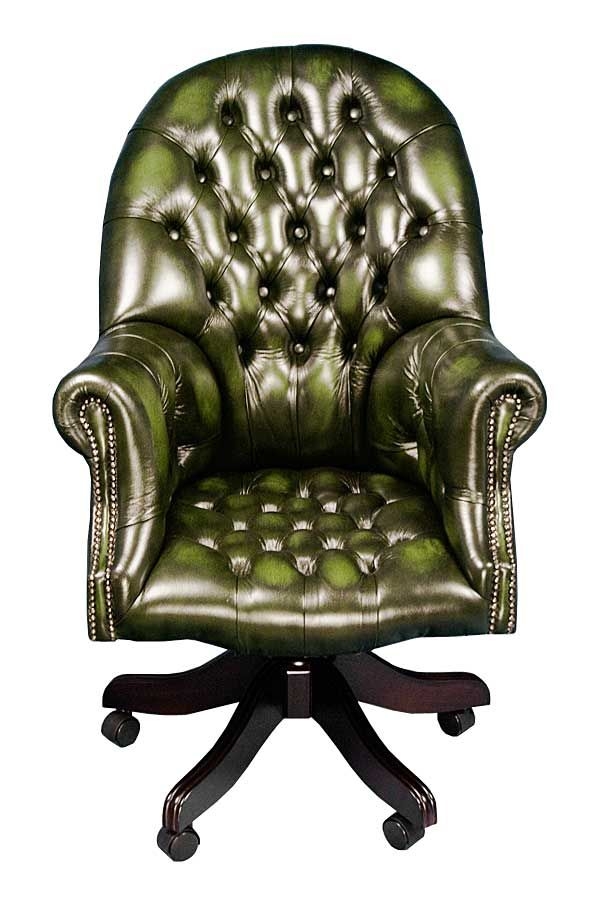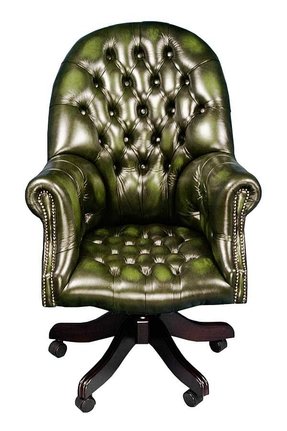 Directors style desk chair with swivel seat. The most unique feature of this model is its upholstery, crafted out of rubbed green leather (top grade cow hide), buttoned all throughout. Pneumatic height adjustment boosts the functionality.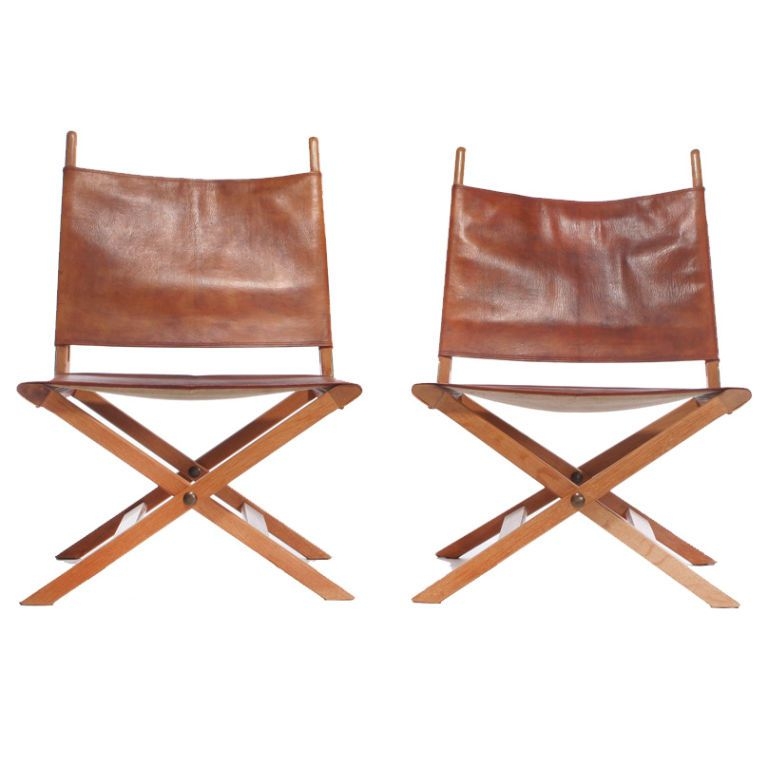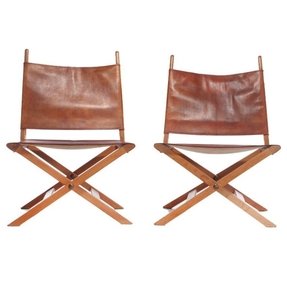 cool leather director-esque chairs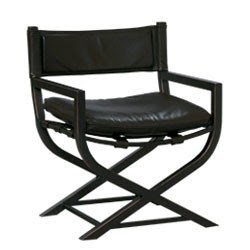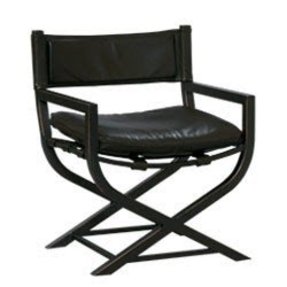 Upton Leather Directors Chair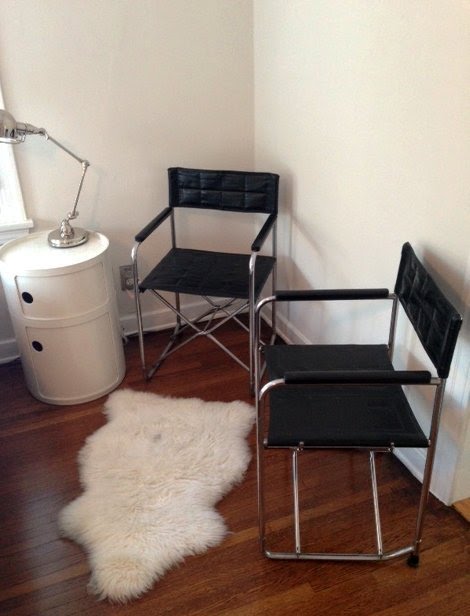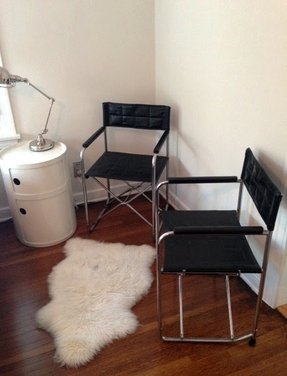 Mid-Century quilted leather directors chairs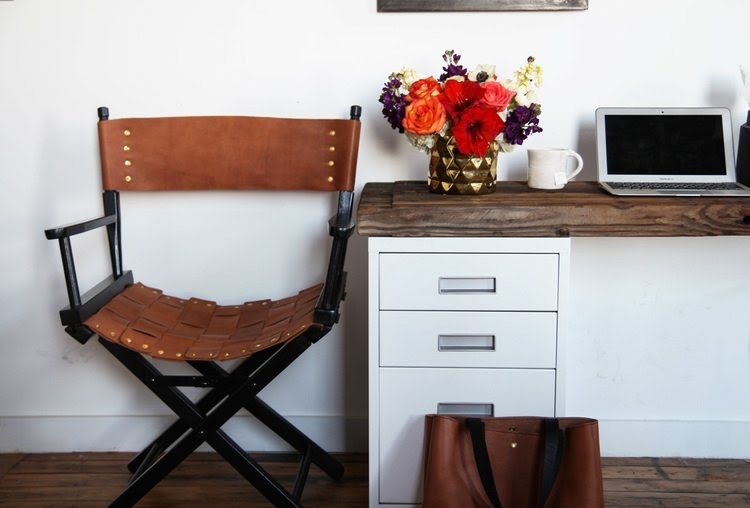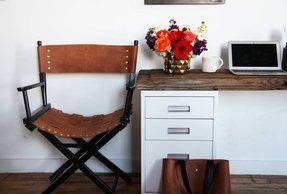 If you like the look of the Director's chairs then this piece will tickle your fancy with its original twist on a traditional design. It comes with the leather finish of both the seat and back.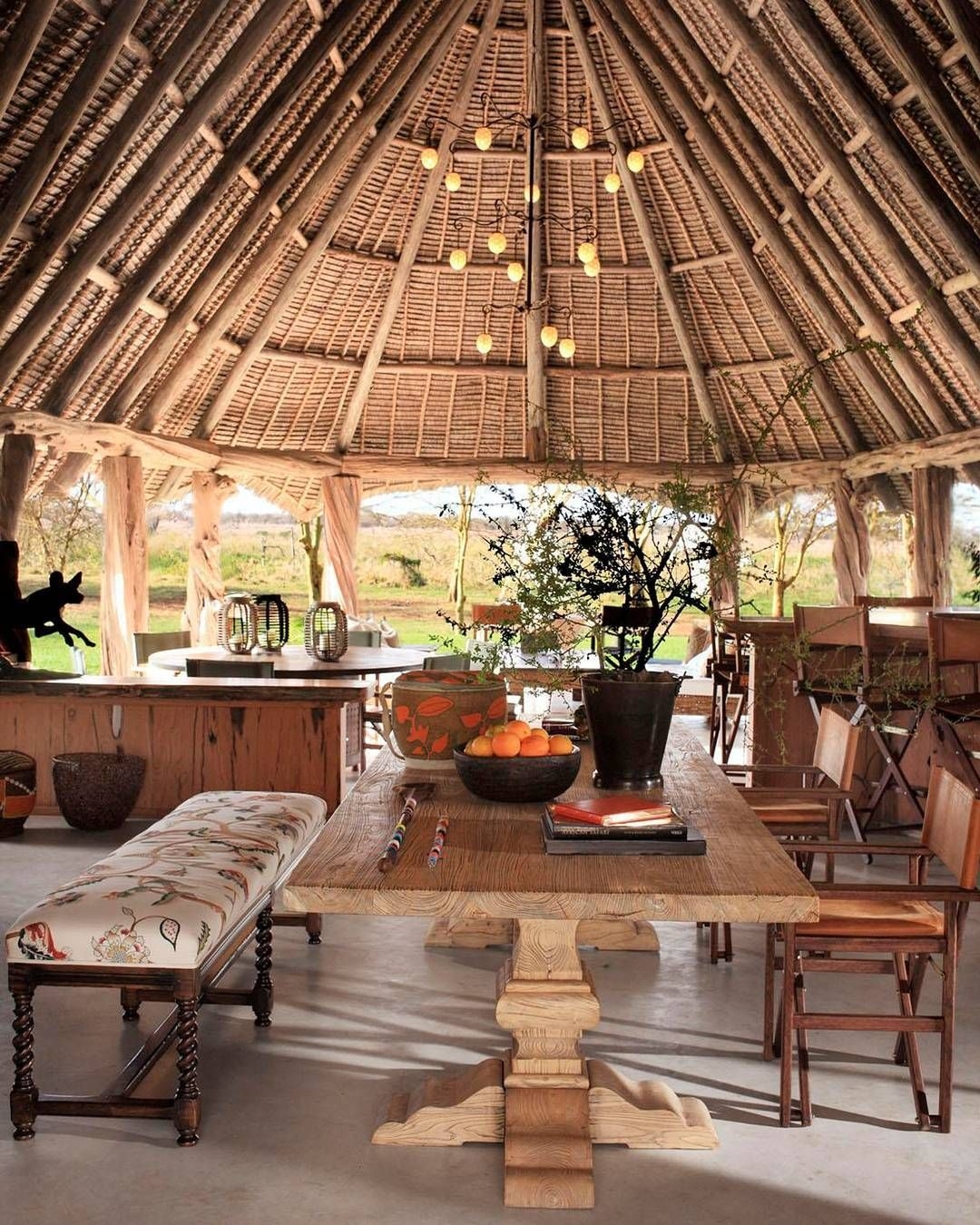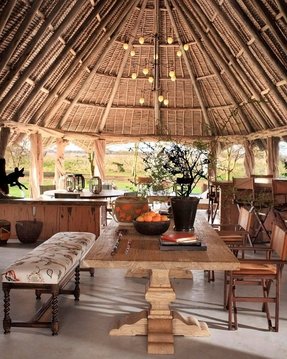 Across the dining table from a pair of East African Canvas Company leather director's chairs, an antique crewelwork bench evokes Kenya's British Colonial past.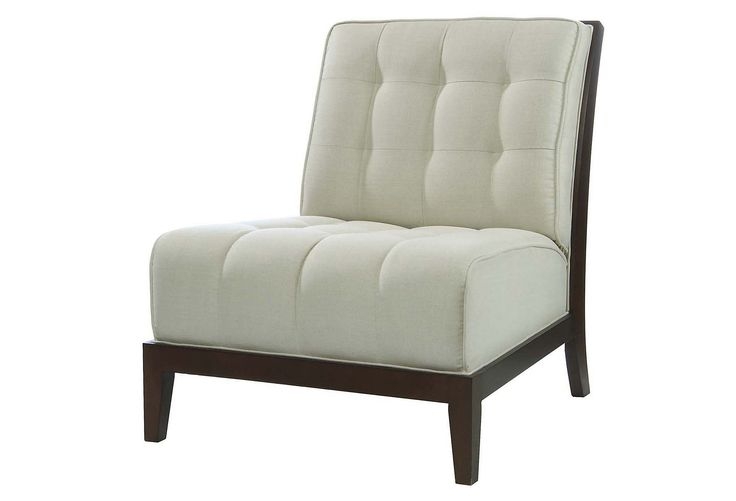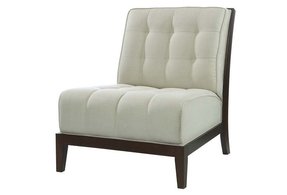 Contemporary and comfortable slipper chair with soft, cushioned seat and backrest covered with white material. The seat and backrest areas are tufted for additional aesthetics. Wooden frame provides strength and attractive appearance.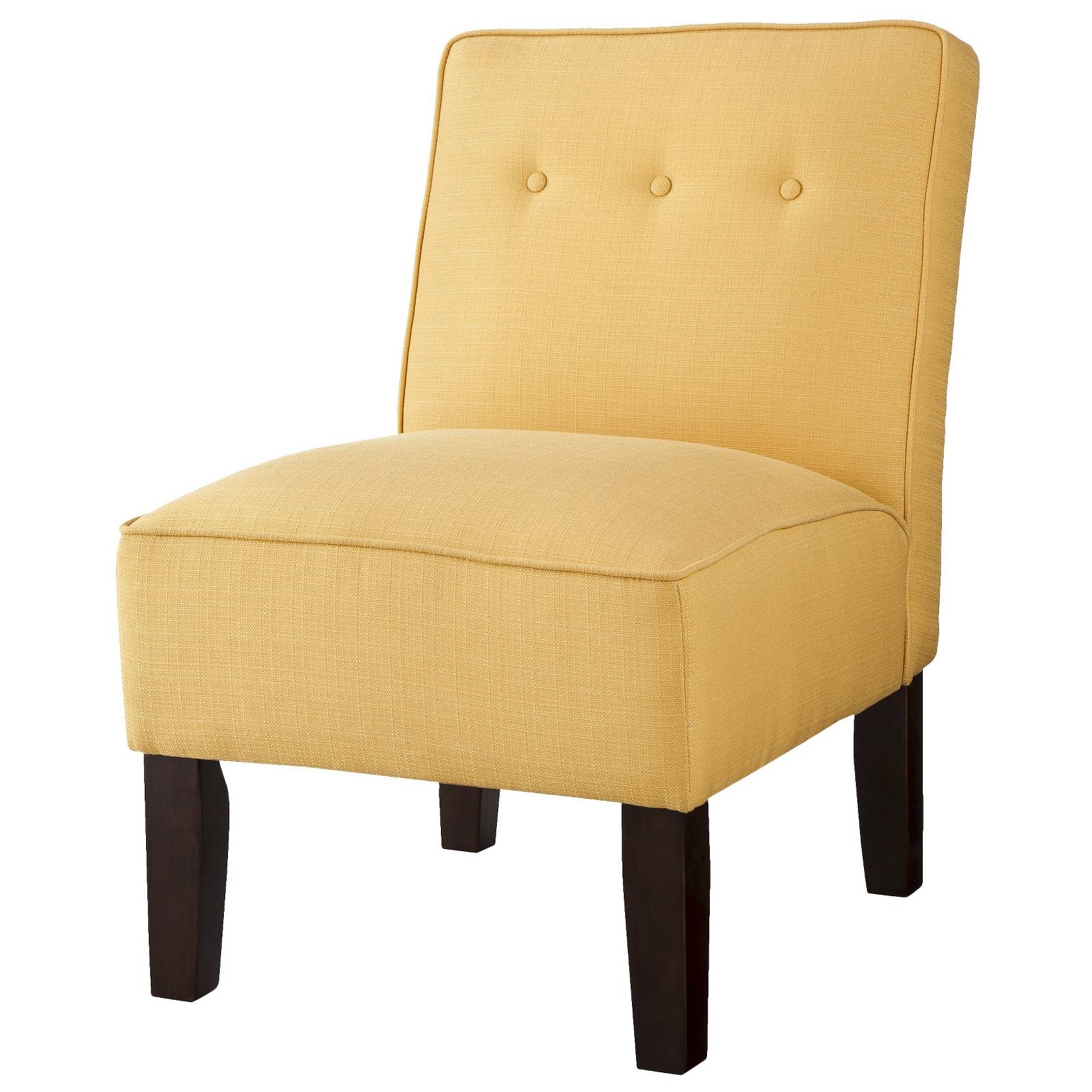 A classic design that looks very attractive in different living room stylizations. It is an armless chair that features a hardwood frame and a soft seat filled with polyfoam. This chair measures 34.000H x 22.000W x 31.500D.