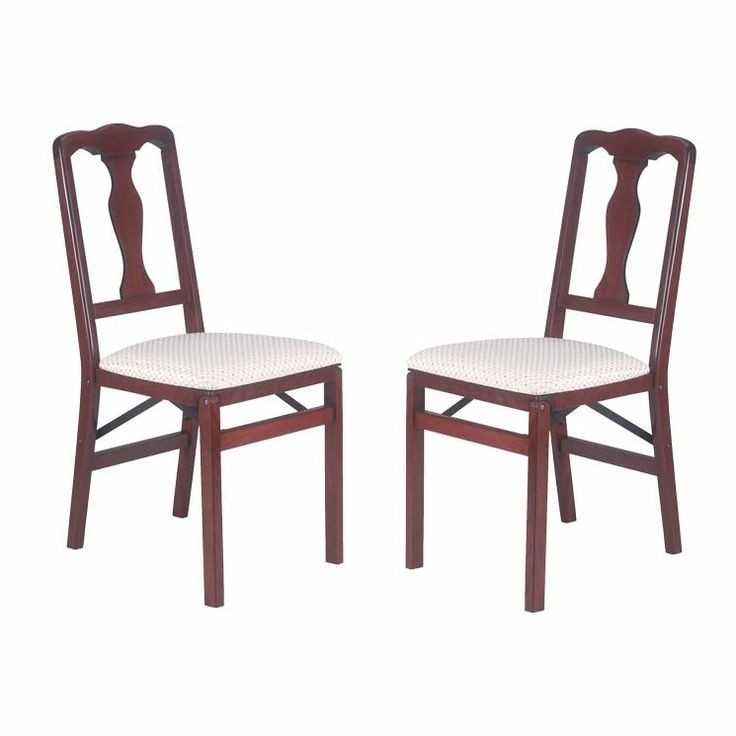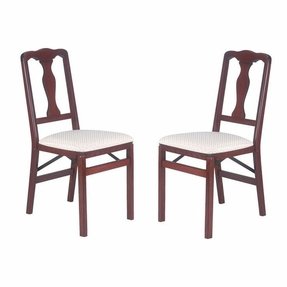 Queen Anne Side Chair (Set of 2)
This stylish Set of 2 Side Chairs in White & Cherry Finish is characterized by a sturdy wood frame, and comfy seats upholstered in polyester/polyester blend. Each chair provides 225 lbs of weight capacity and can be cleaned with a dry cloth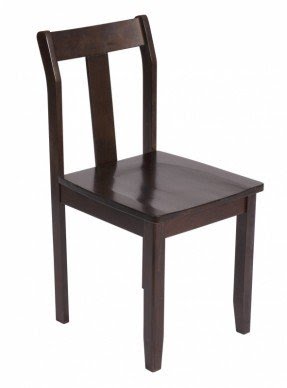 The Bay Shore Folding Chair (Set of 2)
It is a set that includes two folding chairs for your dining room. They have got a classic design and wood construction. If you looking for amazing chairs, you need to choose this set. It is a very good choice.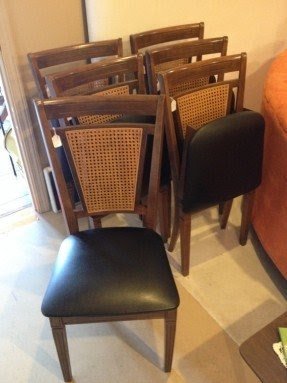 Danish modern stakmor folding chair
Why not choose a piece that both looks classy and elegant and will allow you to keep using the floor space to the maximum? This chair offers the folding structure and comes with the black seat and wicker back.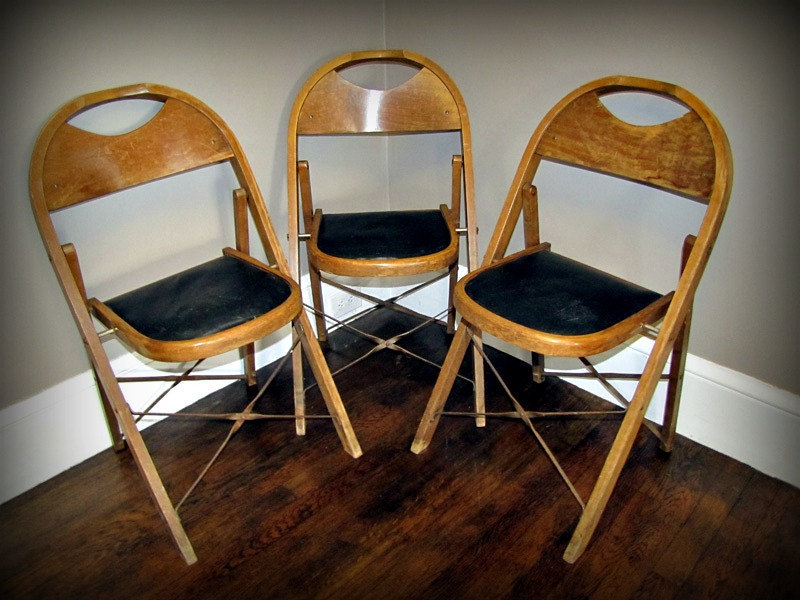 Vintage Stakmore Folding Chairs Black
This set of Stakmore folding chairs constitutes a great proposition for all fans of this type of design. They enchant with the combination of vivid, wooden frames and black seats. All supported by metal rods.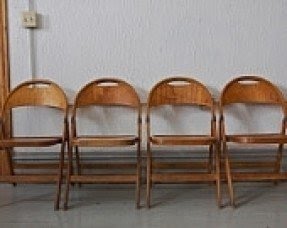 Vintage Mid Century Modern Stakmore
A cool vintage set intended for 4 card players. A folding table has a brown wooden frame, sleek legs, a square top covered with framed black vinyl. Folding chairs have brown wooden frames, rattan halfbacks, squarish seats covered in black vinyl.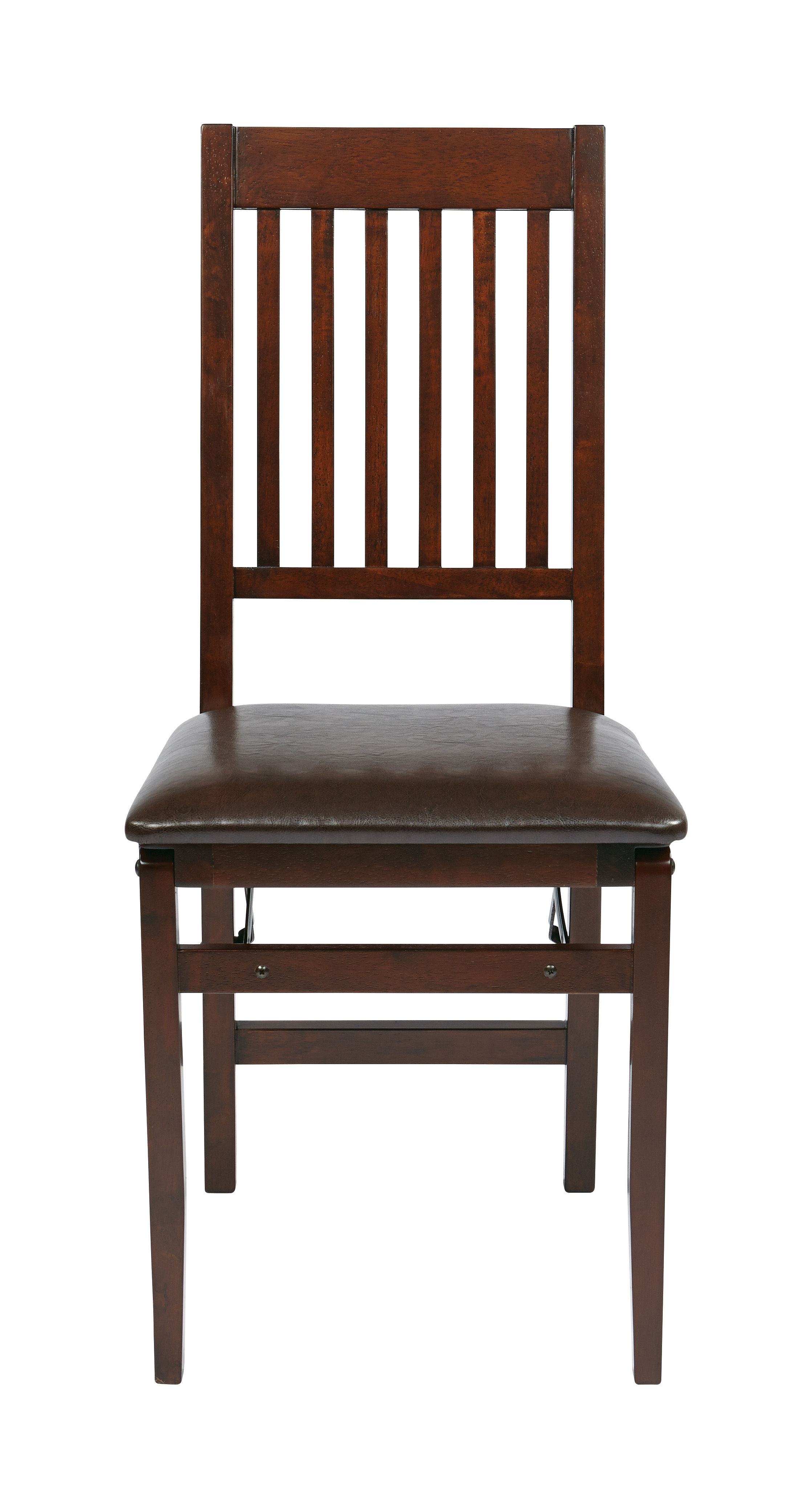 OSP Designs Hacienda Folding Chair (Set of 2)
Timeless classics and simplicity. Lath backrest and seat with synthetic leather makes the chair to fit almost any dining room. What's more, the chair is folded. It is the perfect solution for small rooms or for a family gathering.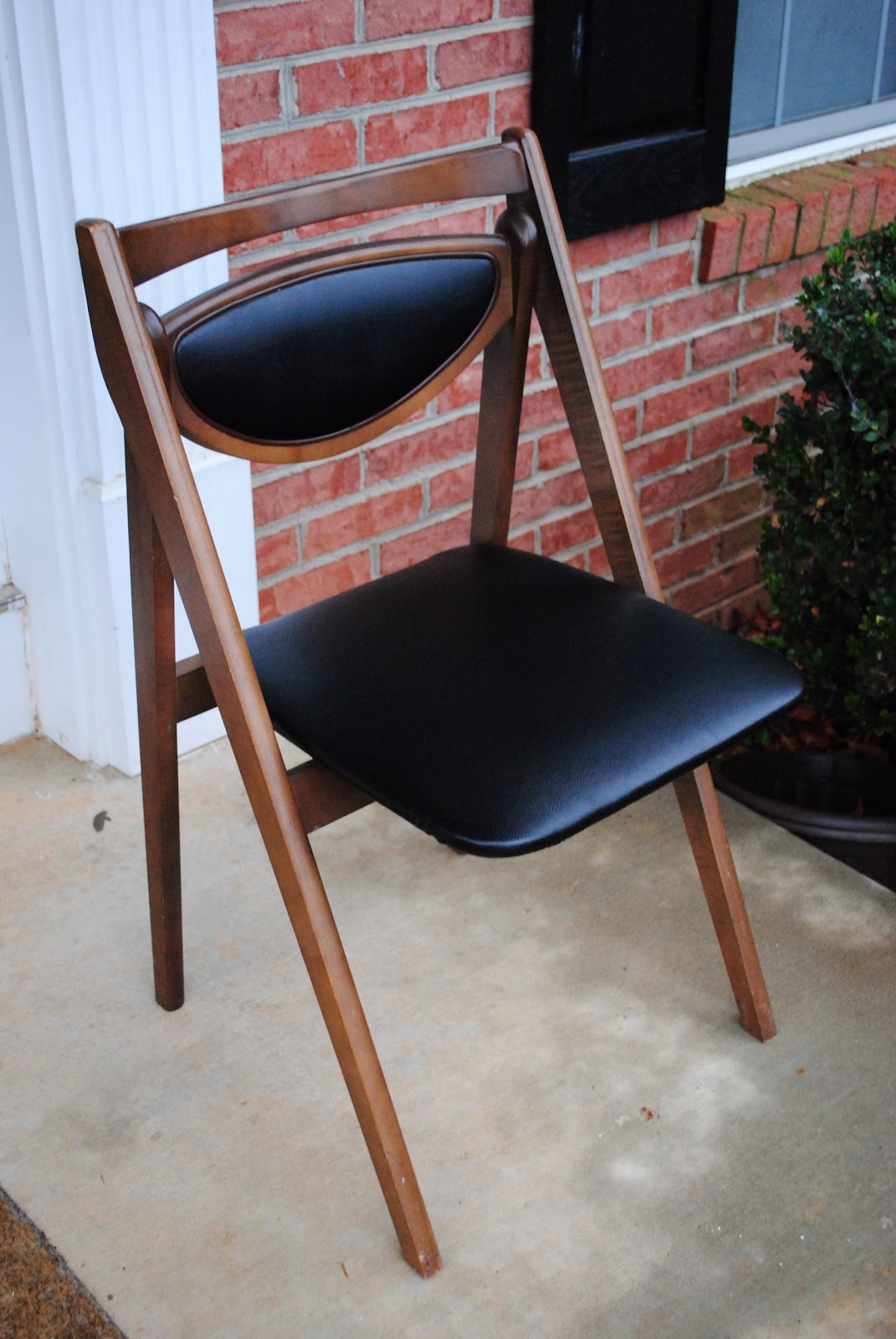 Pay homage to classic design through a practical accent: a Stakmore folding chair that's indispensable in home decors where vintage theme is meant to keep going. Wooden frame is matched traditionally with black PU.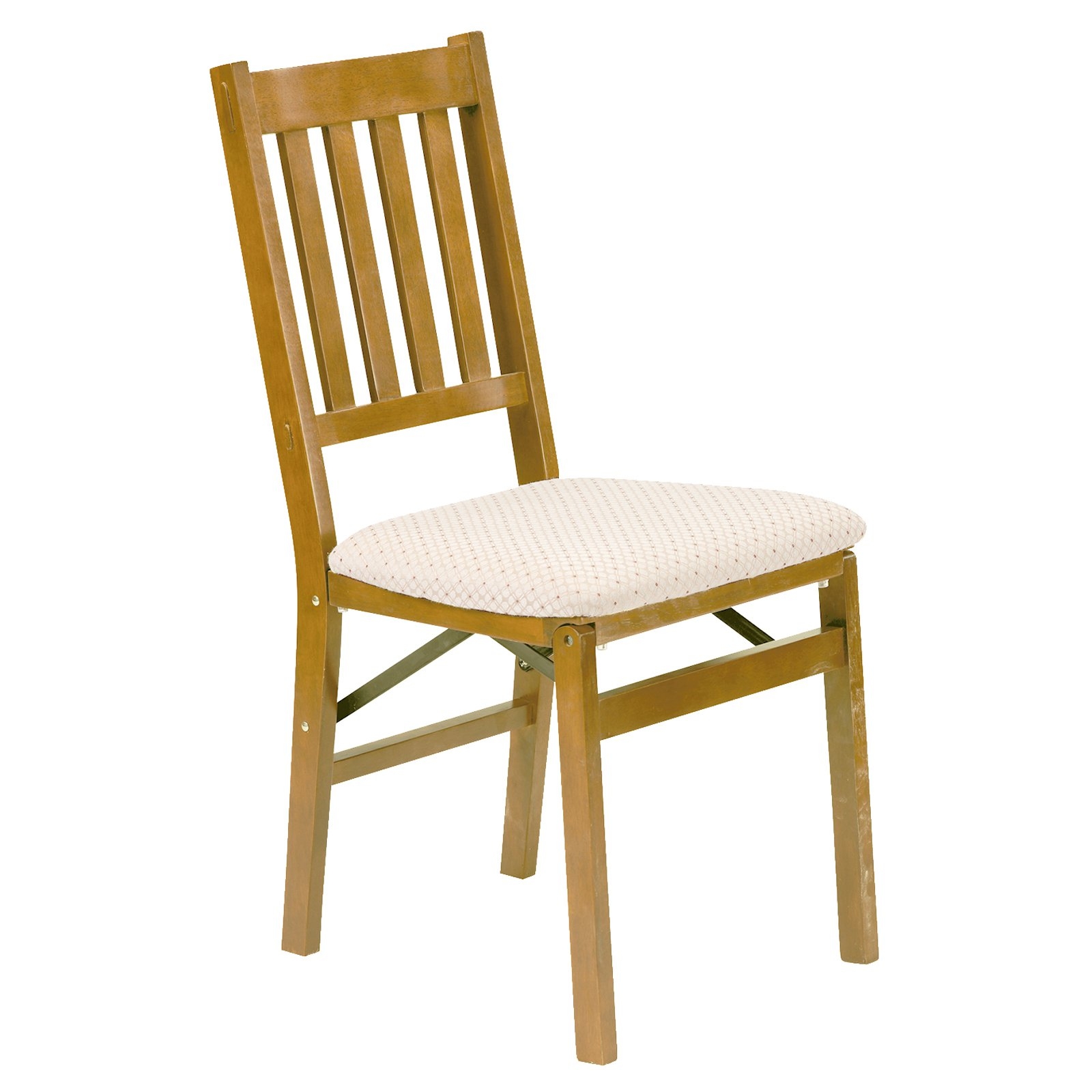 This piece of furniture is a high quality side chair that features a traditional stylization and a decorative back panel. It is equipped with a steel folding mechanism and it has got a soft, padded seat.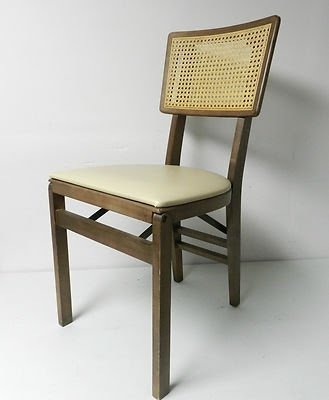 A stylish chair that is also going to work very well as an extra seat. Includes a wooden frame with stretchers, a wicker back, and a retro off-white seat. The frame can be easily folded down for transport or storage.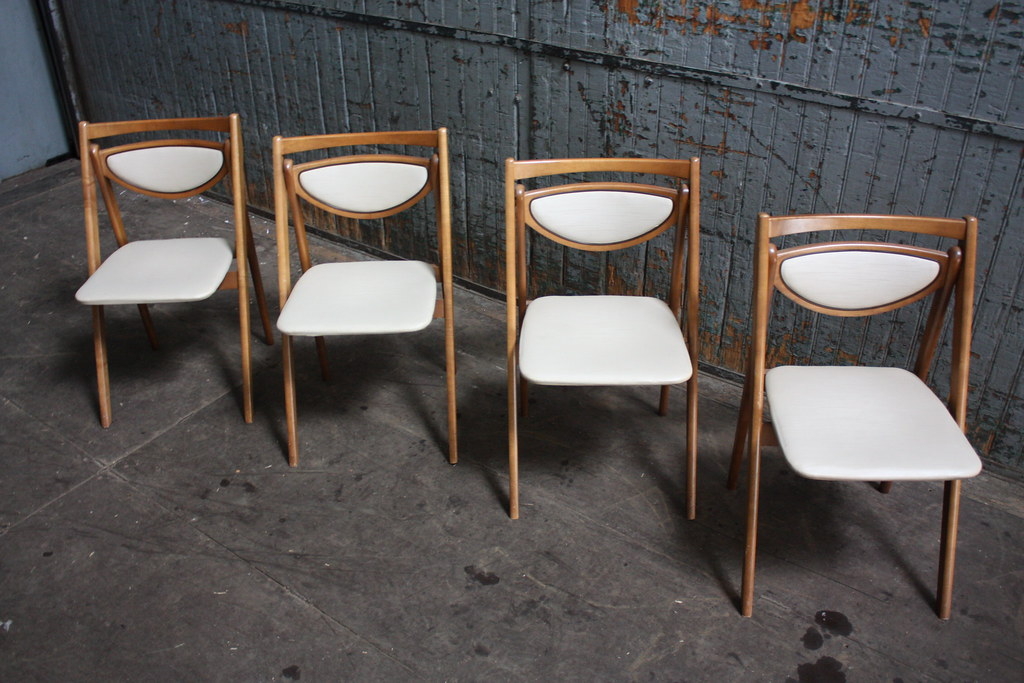 This set of folding chairs constitutes a good proposition for all, who enjoy the characteristic mid-century style. Stakmore folding chairs by Kinzco combine solid, teak wood framing and cool and clean design.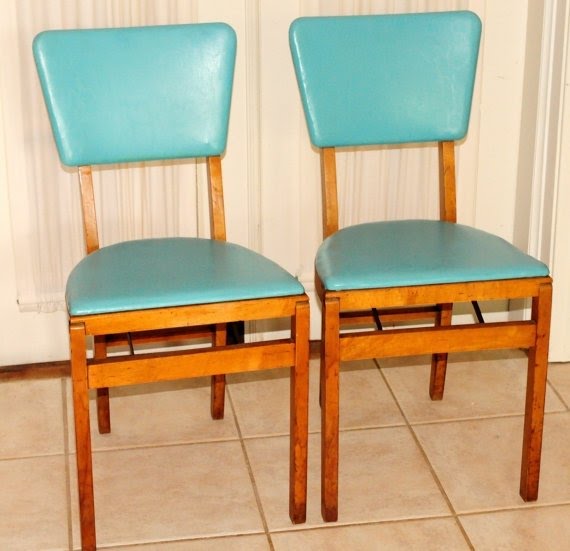 Beautiful Mid Century Stackmore folding chairs with original finish and turquoise vinyl seats.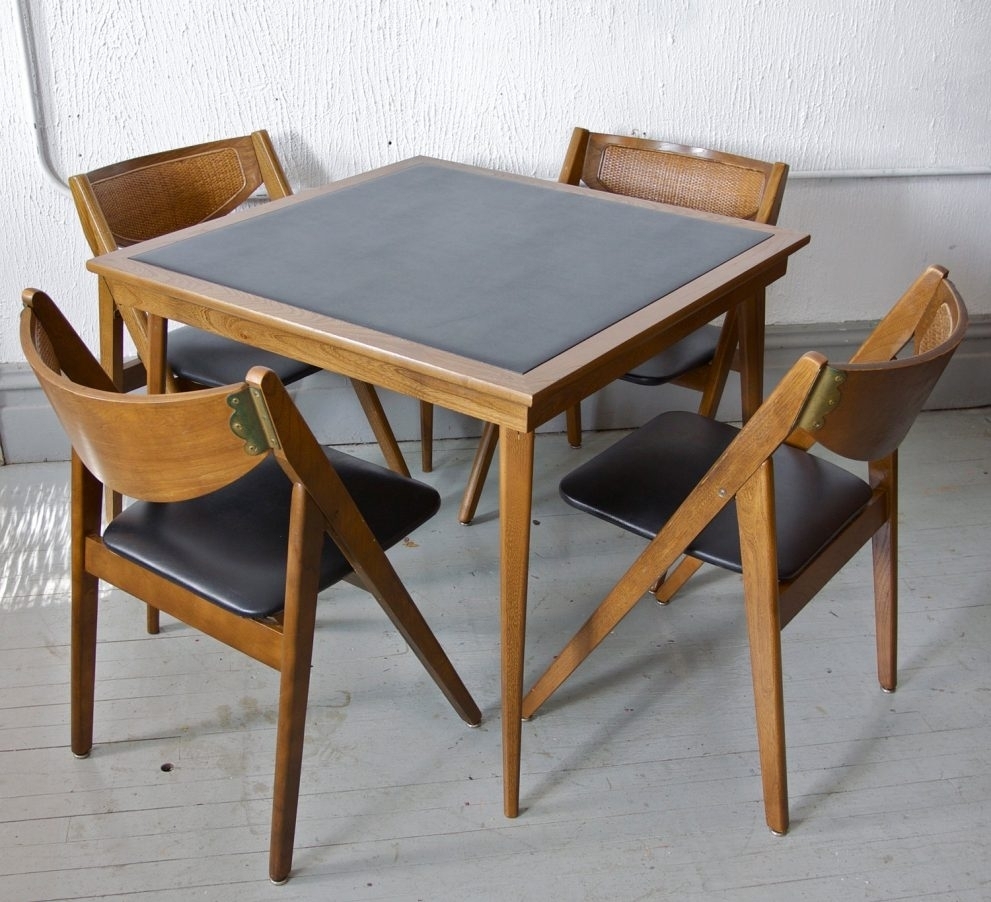 Super practical folding chairs for your indoor and outdoor dining areas. The chairs are constructed from wood and come with a recessed antique look that will blow you away. They also offer plenty of seating space and a raised backrest for extra back support.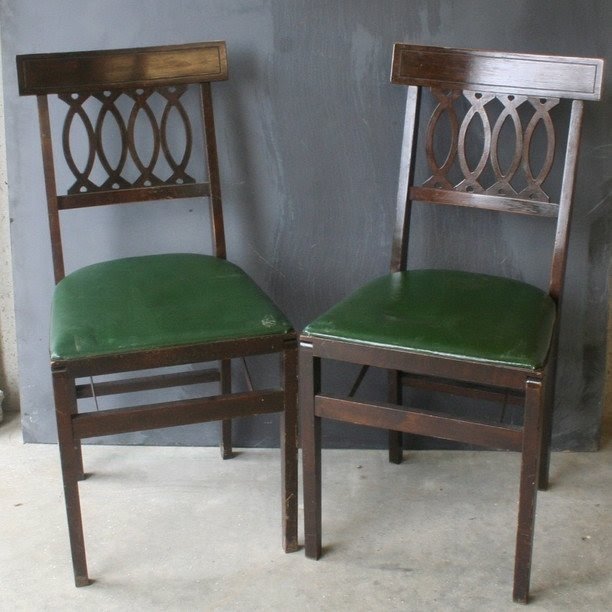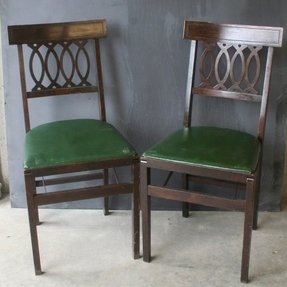 Dark brown wooden folding chair with green seating upholstery. Its back is made of mixed wooden circles. This type of chair will fit to every dark table especially in a dining room. It's very practical and comfortable.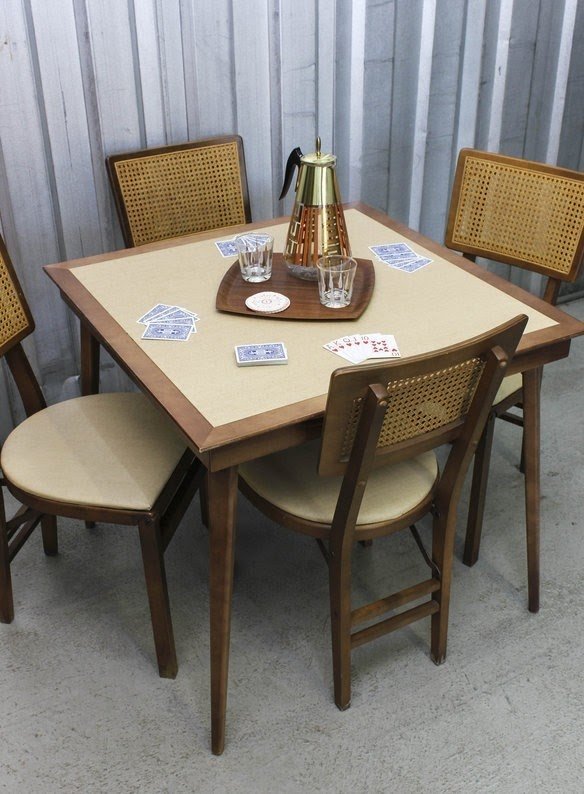 Stakmore 4 Folding Card Table and Chairs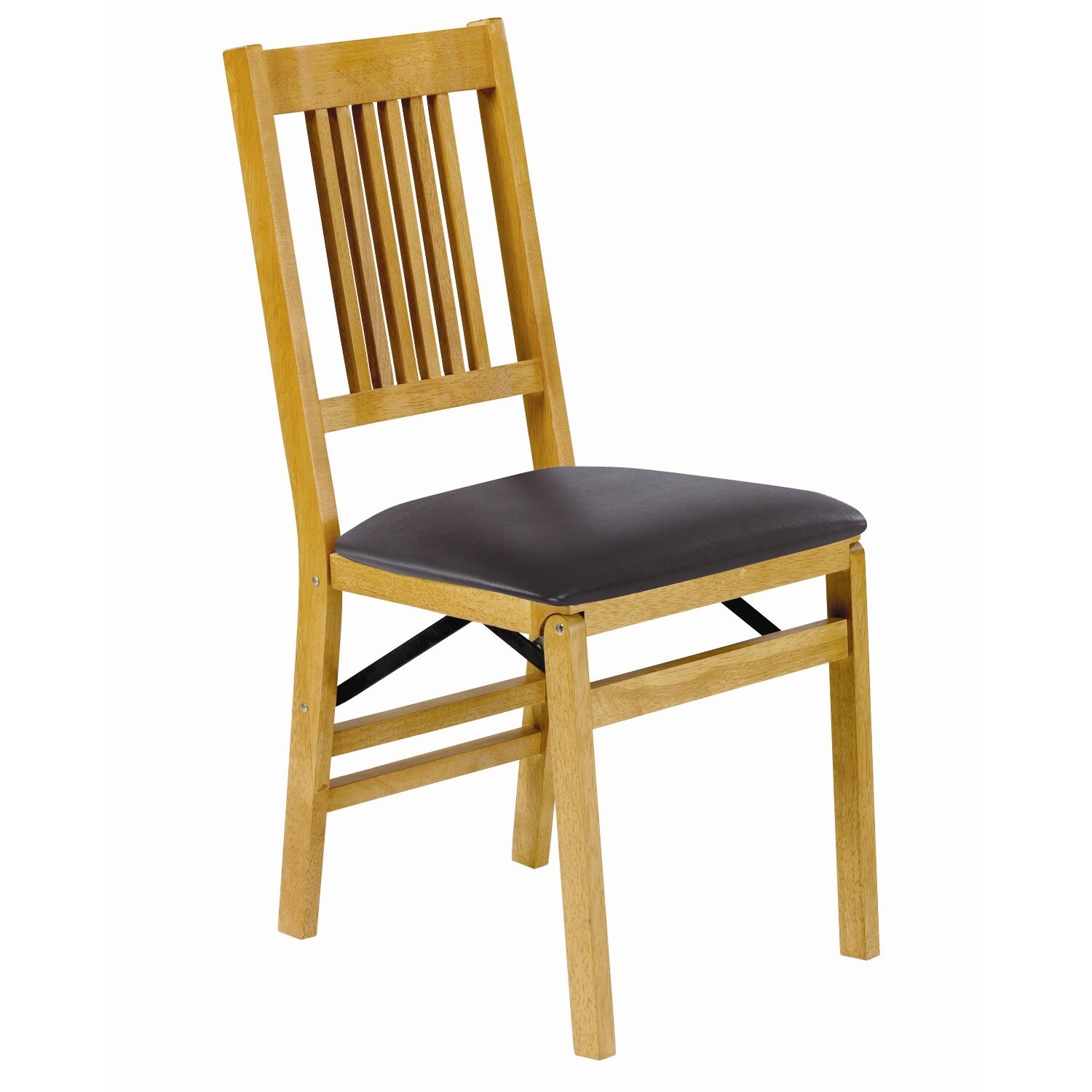 If you need classic folding chairs, without decorations, you have to choose this 2-piece set. These chairs are finished in the oak and have the black padded seats. They will be an extra seating for parties.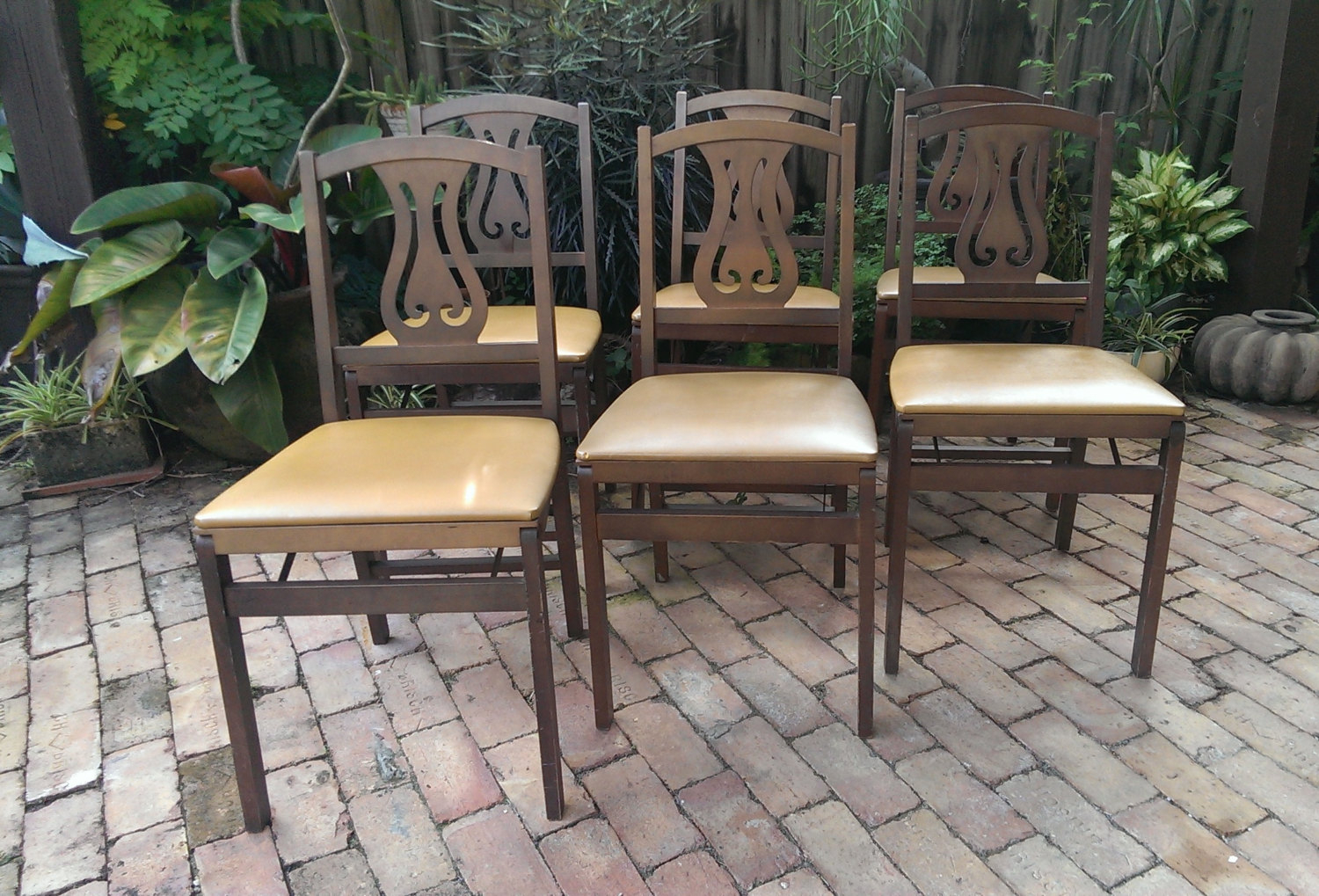 Set Of 6 Stakmore Folding Lyre Chairs FREE SHIPPING!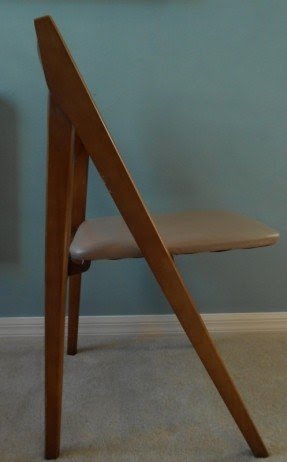 Mid Century Stakmore Folding Chair Four 4 by MidCenturyFLA, $65.00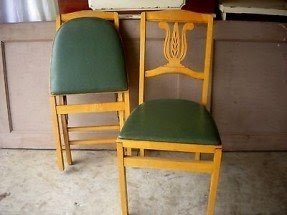 Coming from around 1950's, this set of vintage green and blonde Stakmore folding chairs will add some cool retro vibe to both one's indoor and outdoor decor. A great proposition for all mid-century style lovers.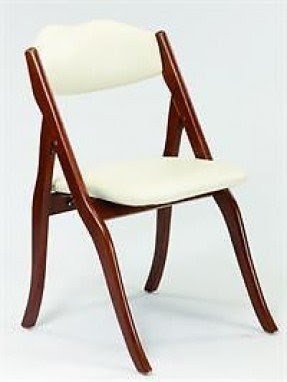 stakmore wood folding chairs at discounted prices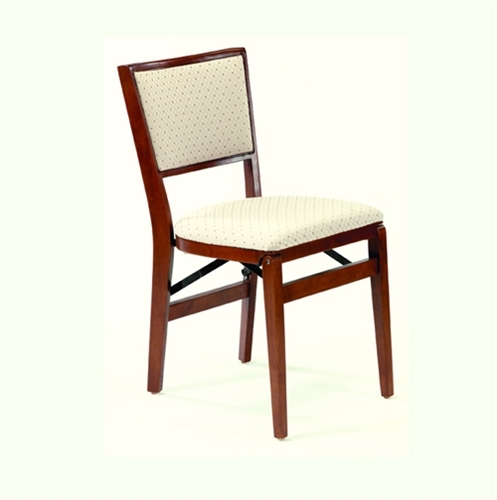 Stakmore Folding Chairs - Retro Upholstered Back 357V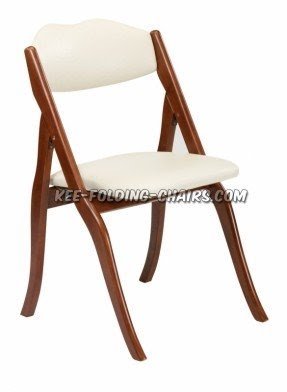 stakmore chair 973v traditional comfort folding chair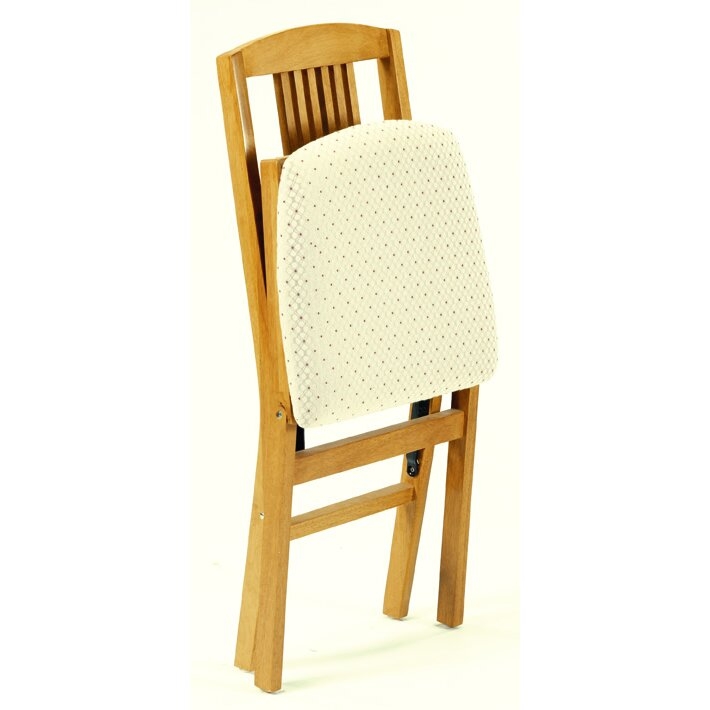 This set of 2 folding chairs in a warm oak finish features a solid wood frame that holds an upholstered seat and steel folding mechanism. Checks perfectly with contemporary decor, and also works as an extra seat.

Music Back Folding Chair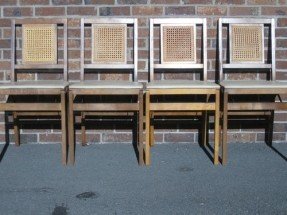 Vintage collection of mid-century style modern chairs, set of 4. Retro chairs for sale - the design includes cane backs, characteristic for modern styling from the 50s. Wooden frames complete the looks.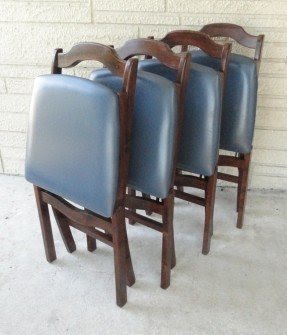 Stakmore Folding Chairs . Mid Century by TheVintageJunktion, $159.99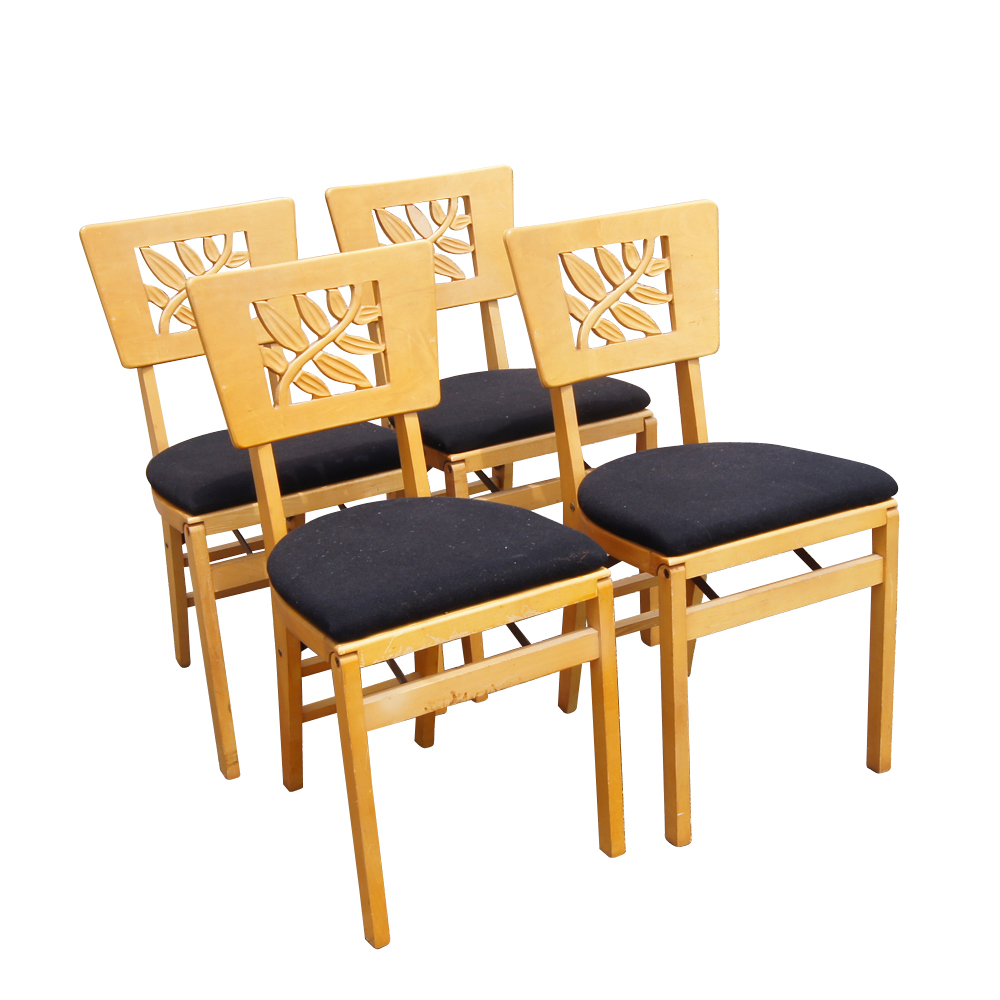 ... 1940s Hollywood Regency Stakmore Folding Chairs PRICE REDUCED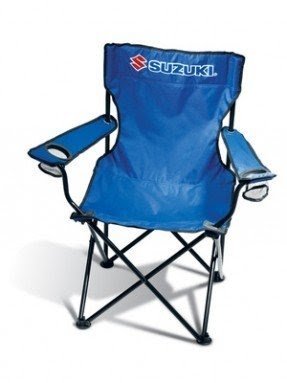 Folding chair with a Suzuki logo on its backrest surface. Its solid arms include cup holders for more convenient use. Durable folding frame allows for space saving storage and transportation without problems.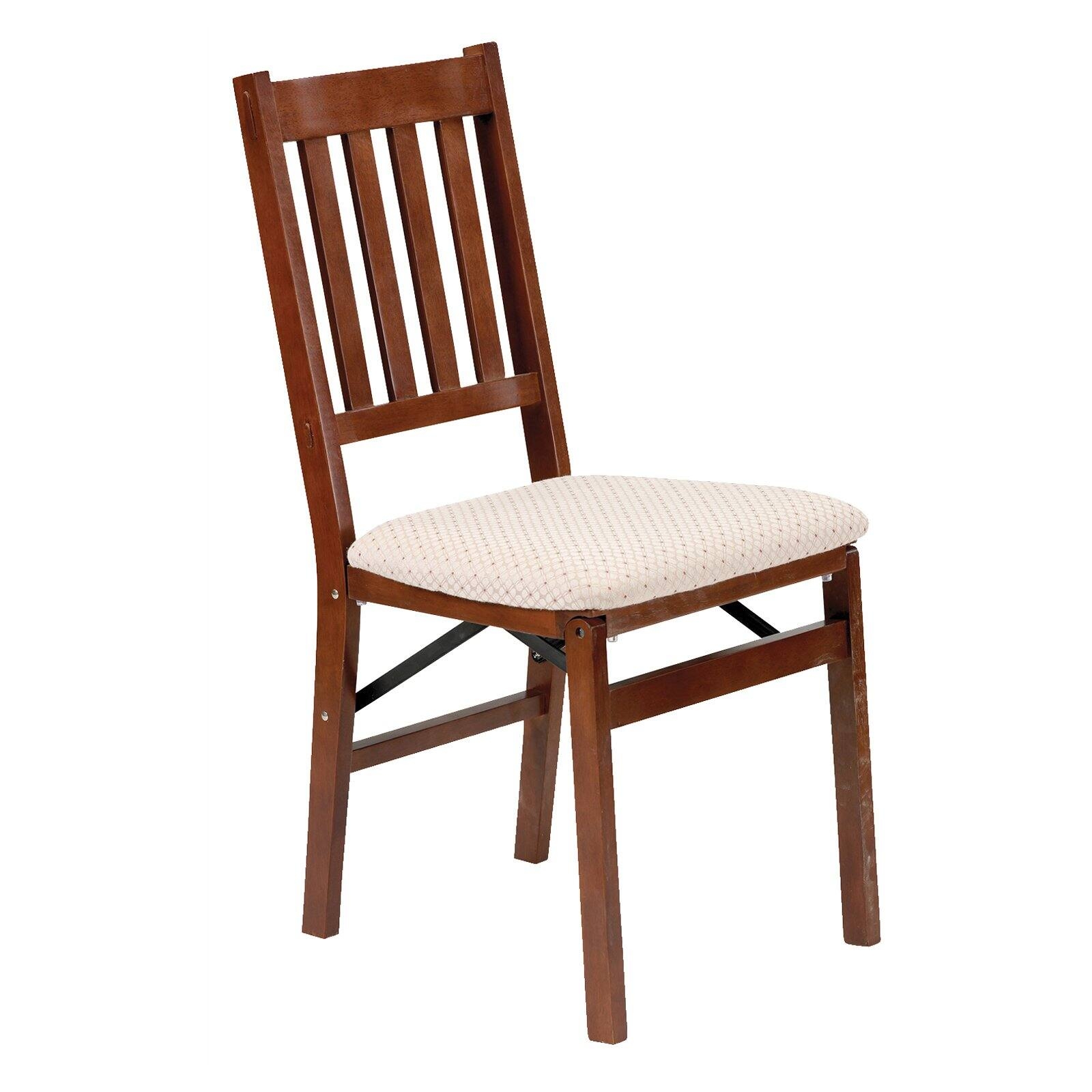 Having a traditional Stakmore design, this wooden folding chair adds a warm, classic appeal to the space. This dark stained wooden construction features a traditional slat backrest.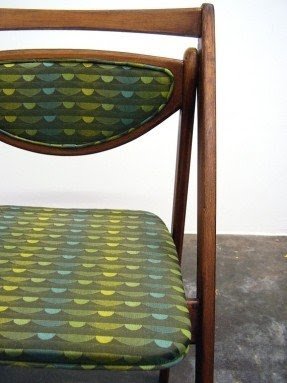 Mid Century Vintage Stakmore Wooden Folding Chairs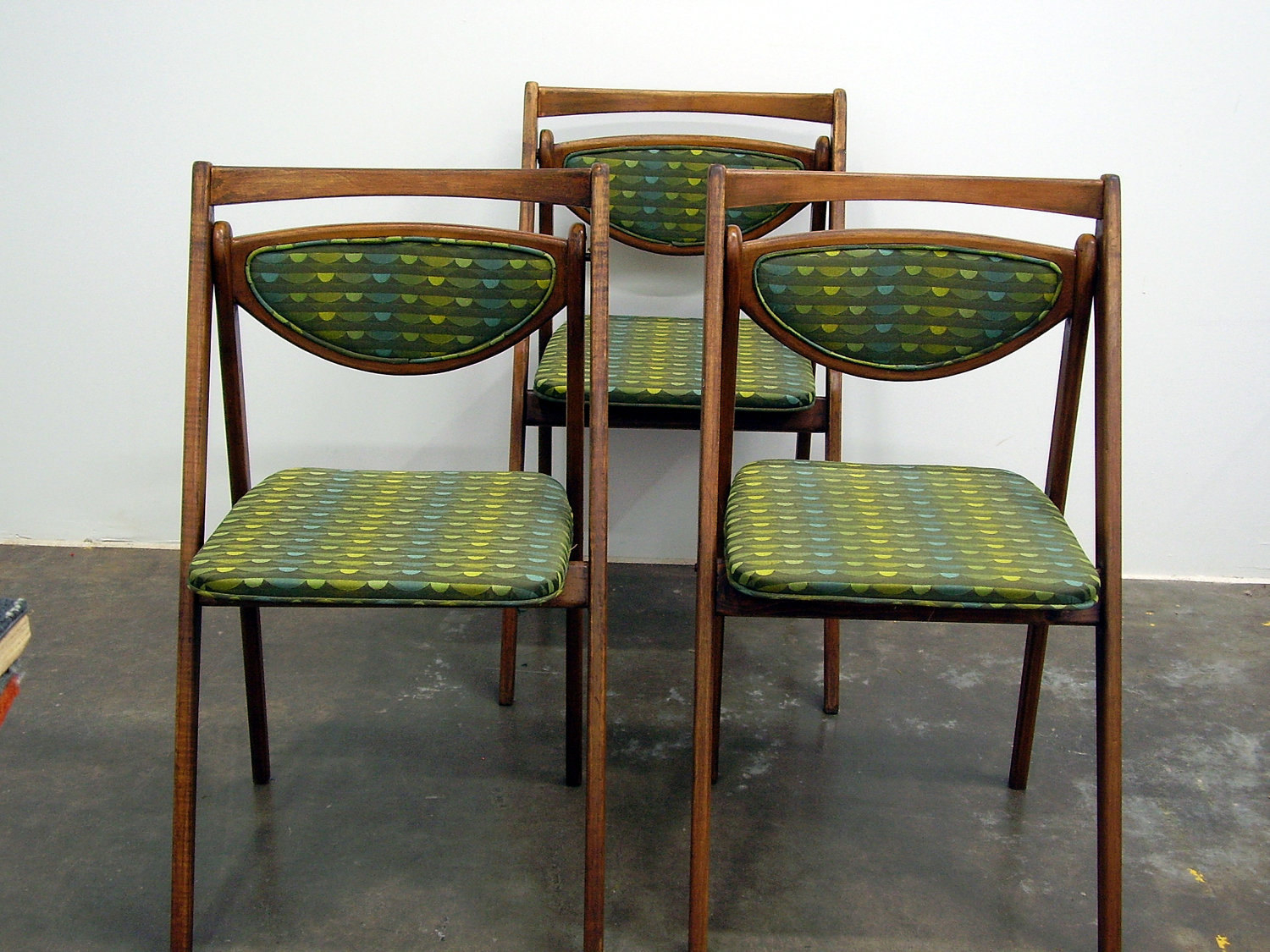 Mid Century Vintage Stakmore wooden folding chairs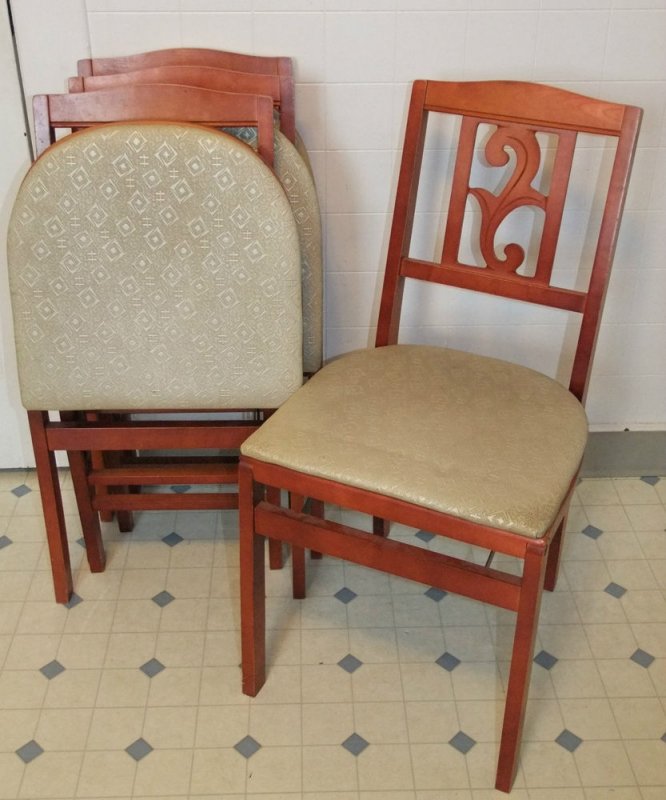 Set of 4 Vintage STAKMORE Wood Folding Chairs, Padded Seats, Dining, Mid-Century #Stakmore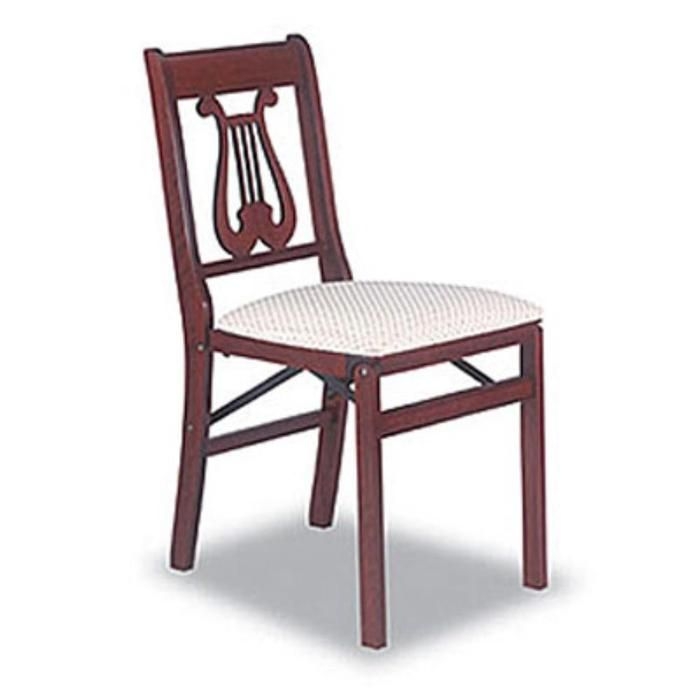 The classic folding chair with the comfortable seat covered with the delicate cream material. On the backrest you can see the harp symbol, what cause that it looks great also in the jazz club or a bar.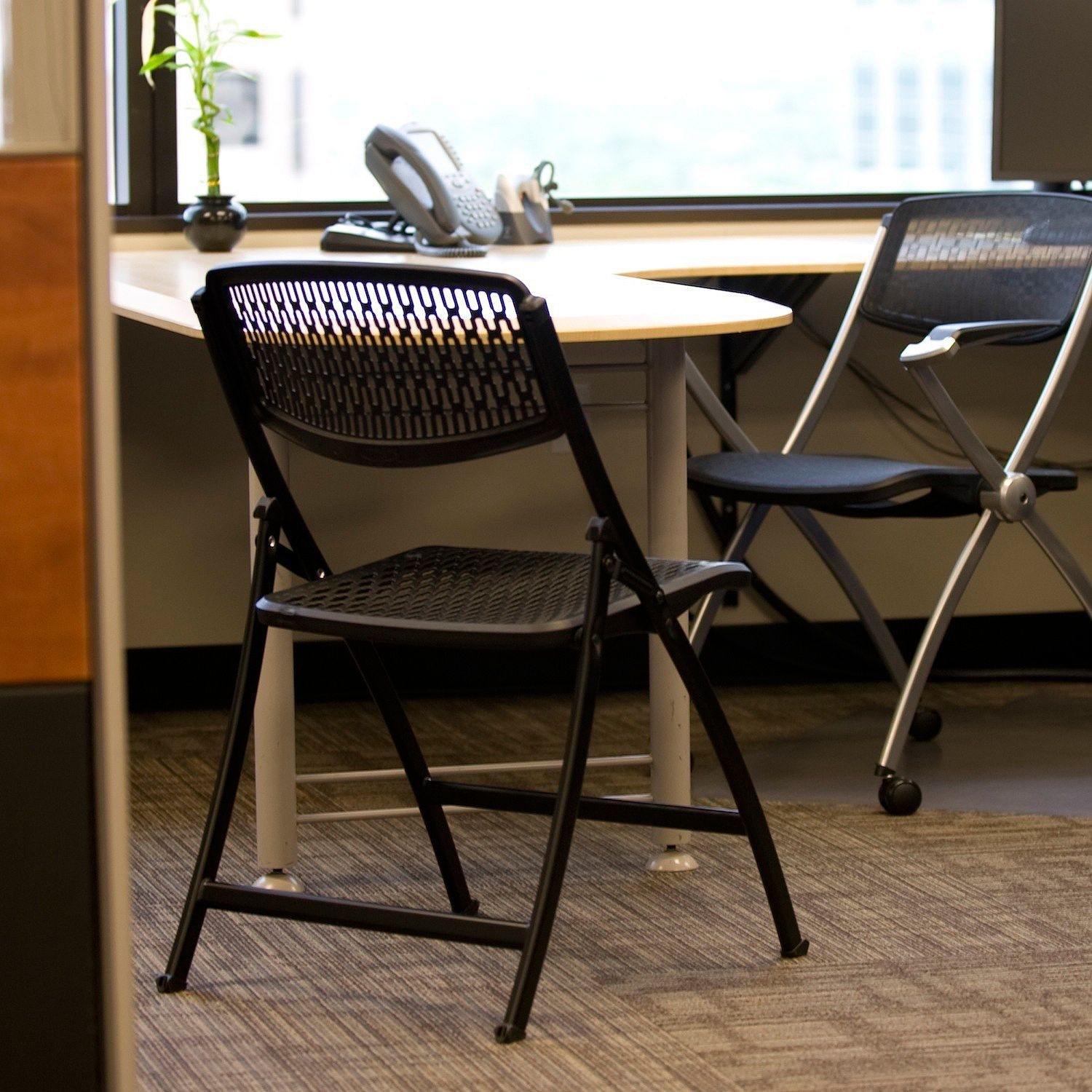 Black folding chair with plastic back and metal base. Thanks to the fact that the chair is foldable, it can be stored easily when it's not used. Additionally, the use of the materials makes it a lightweight construction.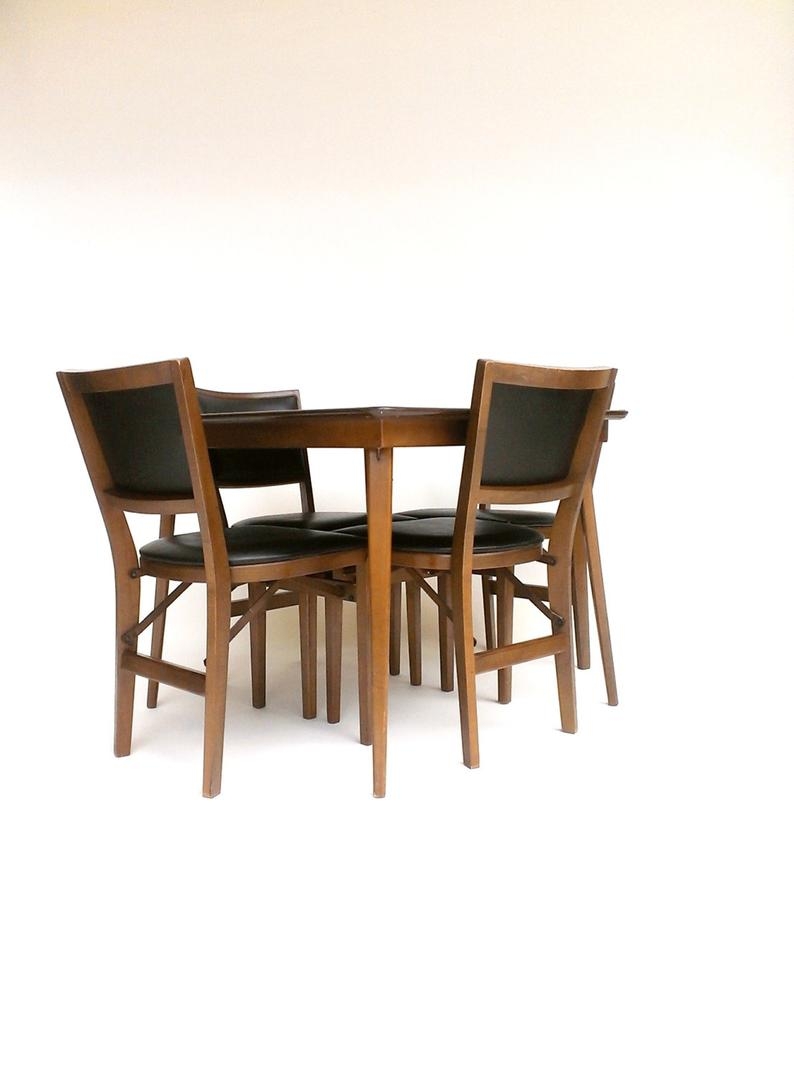 Stakmore Folding Card Table and Chairs Table Four by TimandKimShow, $250.00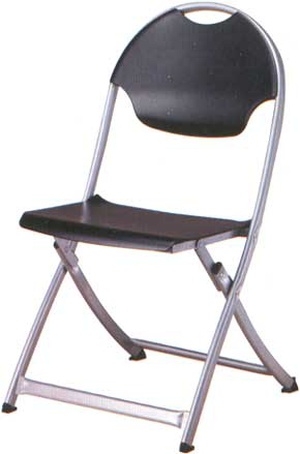 This chairs is admittedly simple, unsophisticated and not much comfortable, but it is very useful! It is made of metal and plastic and it is foldable, you can take it everywhere! It is very utile during guest visit or big meeting in your company.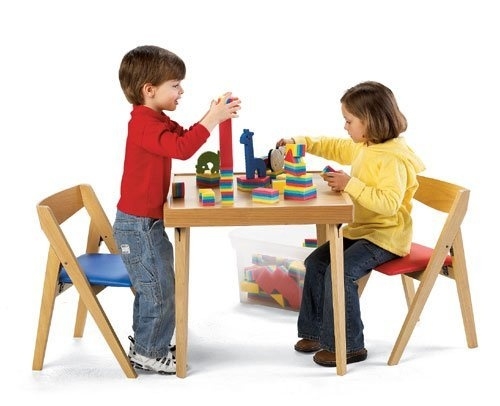 This stunning set of two folding chairs will make for just the perfect addition to your kids' play corner. They are durable and can be easily stacked away when you don't use them, making for a nice space-saver.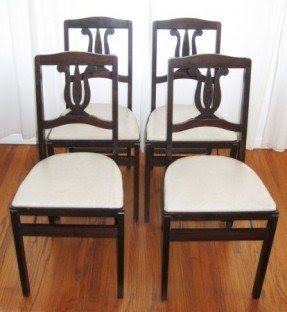 This set of four folding chairs constitutes a stylish proposition for traditional or classic dining rooms. Made from solid wooden bars, the will withstand the test of time, serving several generations.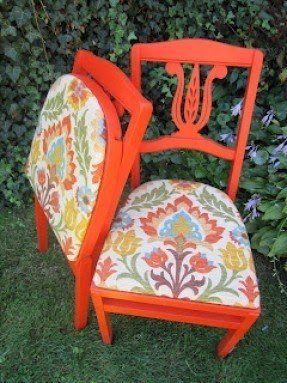 Suitable for both indoor and outdoor use, these two beautiful chairs boast of clean lines and a distinctive finish. Their frames are lightweight and foldable, making the chairs portable, easy to store and to move.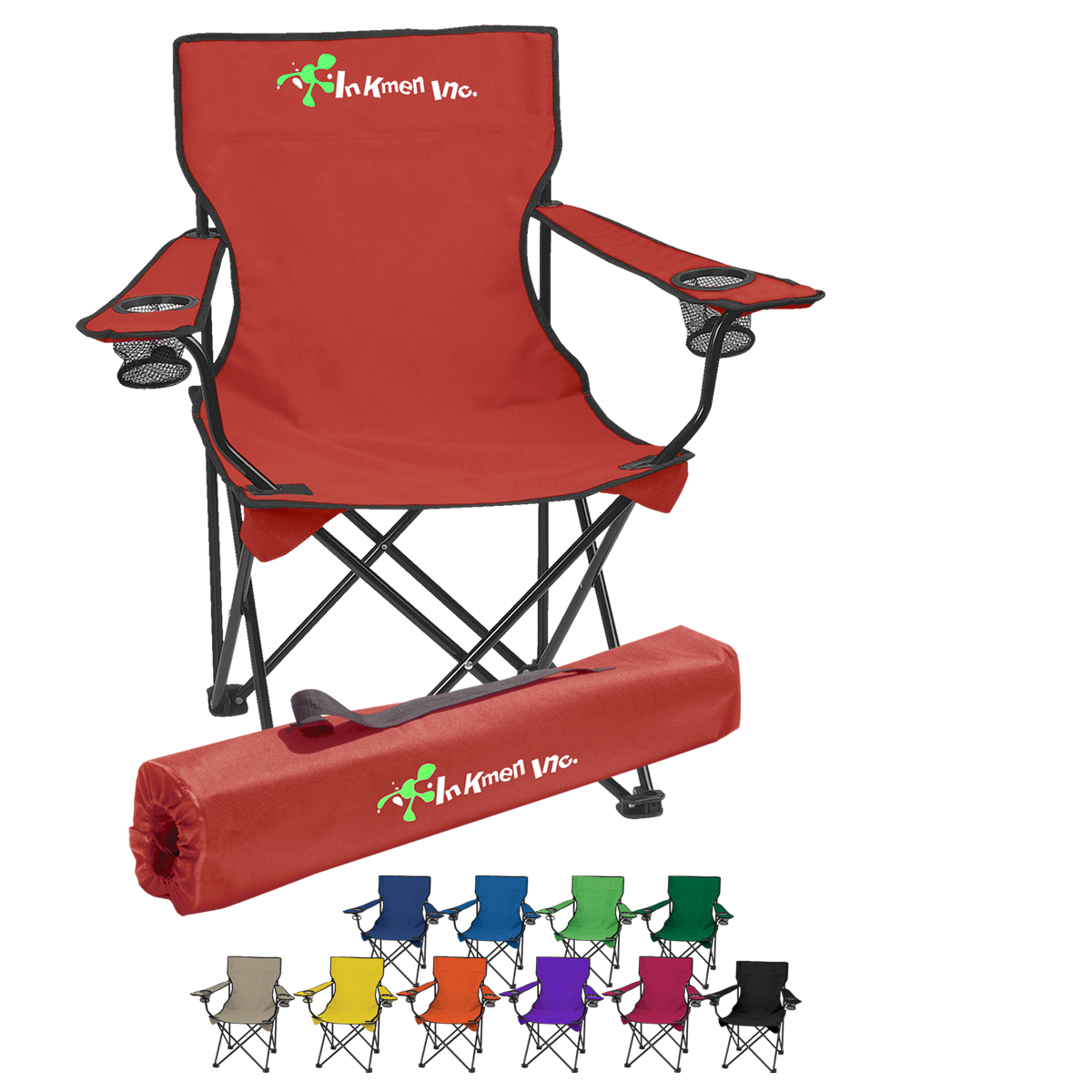 Comfortable folding chair that is easy in transportation and provides space saving storage. It features solid arms and backrest for better support. This construction is suitable for outdoor applications.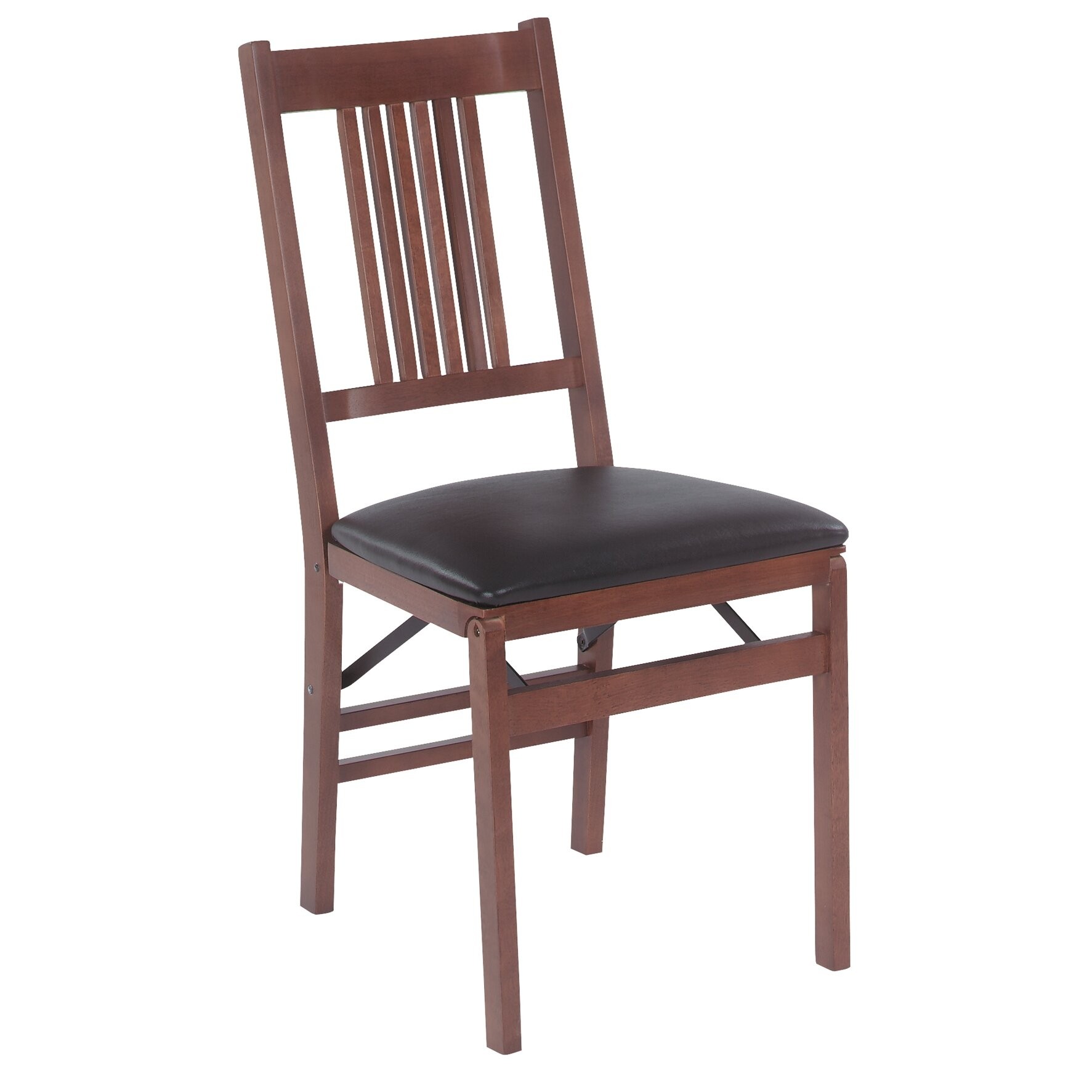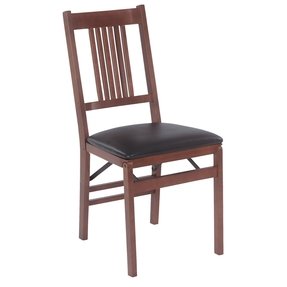 It is a set that includes two folding chairs with warm fruitwood finish. They fit to classic and traditional dining room and kitchen. They add comfort and style to any home. You need to have this set.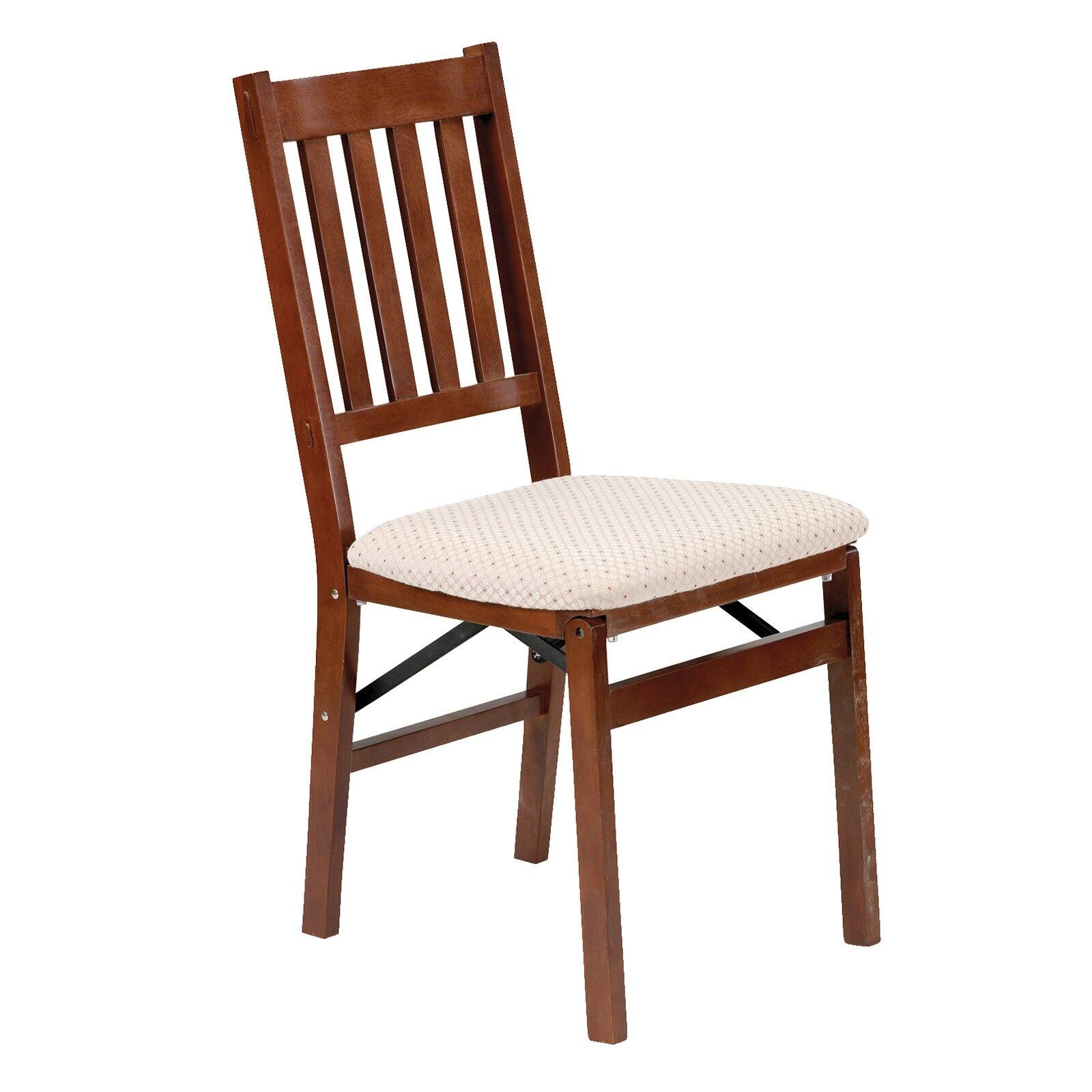 This set includes two classic and casual side chairs for your dining room. They have got a fruit-wood construction and cushioned seats, for enhanced comfort of use.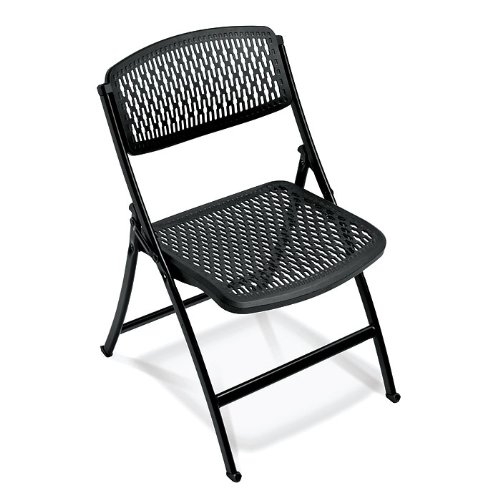 High quality, stylish and innovative chair with a patterned plastic seat and backrest. This chair includes a durable metal frame in black finish. Folding design allows for space-saving storage when not in use.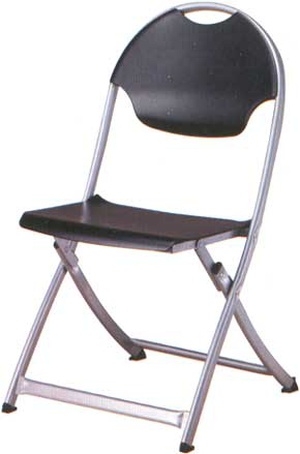 Add this small and compact piece to your household storage to ensure that you always have that much needed boost of seating space. This office chair comes with the mesh seat and back to ensure more comfort.