Ikea Folding Tables
Need to use the space wisely? Try Ikea folding tables. Unfold them when it's time to host a party or meet the family for a tasty meal and fold it when it's over. As simple as that! See the selection of folding tables below to choose the design and material.
Eliza Bush
Interior Design Expert
Our choice Best Products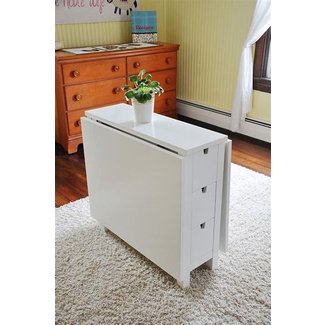 Combine functionalities and try the white table with three drawers. It can be used as a nightstand, working table, cabinet and much much more! It's not only very useful but it brings the simplicity to your home.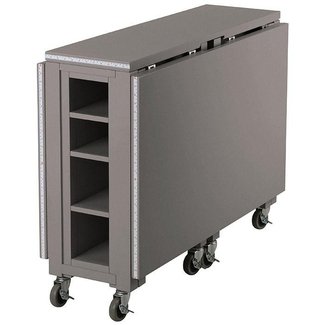 Take-down table with shelves to storage frippery or tools. This table can be used in living room, in workshop during work, bu it will be fit especially to office. Due to wheels table is movable and more useful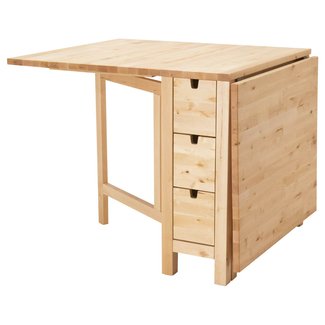 If you're looking for ideas for your sewing room and would like to benefit from the maximum functionality then this piece will prove amazing. It sports the corner design and will be suitable for any sewing machine.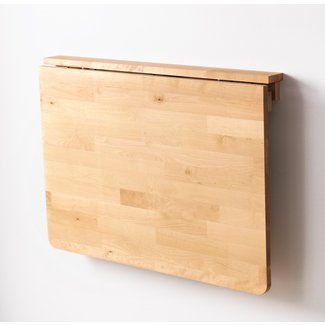 The eat-in kitchen is now available for everyone, with these handy IKEA's wall-mounted drop leaf tables. Durable and eco-friendly, these minimalistic beauties will satisfy the small needs of students and singles alike. These wall-mounts combine ergonomy and practical approach for the best effect.

Practical rectangular table with folding function. It offers large usable. Table top is made of plastic resin and a steel frame. Functional piece of furniture designed for outdoor use.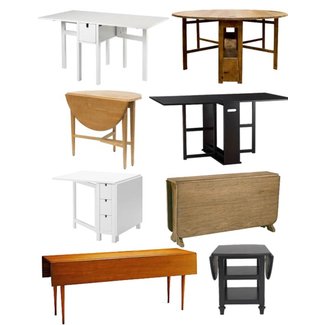 These well thought out, drop leaf and gate leg tables are perfect for small spaces. Easy to disassemble are extremely functional, and robust construction ensures durability. The attractive design of furniture adds interior style.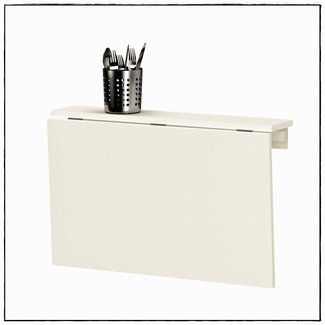 Introduce functionality to a small kitchen - this wall table hangs down when folded (still offering a small shelf surface to display tiny items) and serves as a breakfast table when unfolded. Melamine-covered white surface is easy to be kept clean.
PRODUCTS & IDEAS Best Ideas