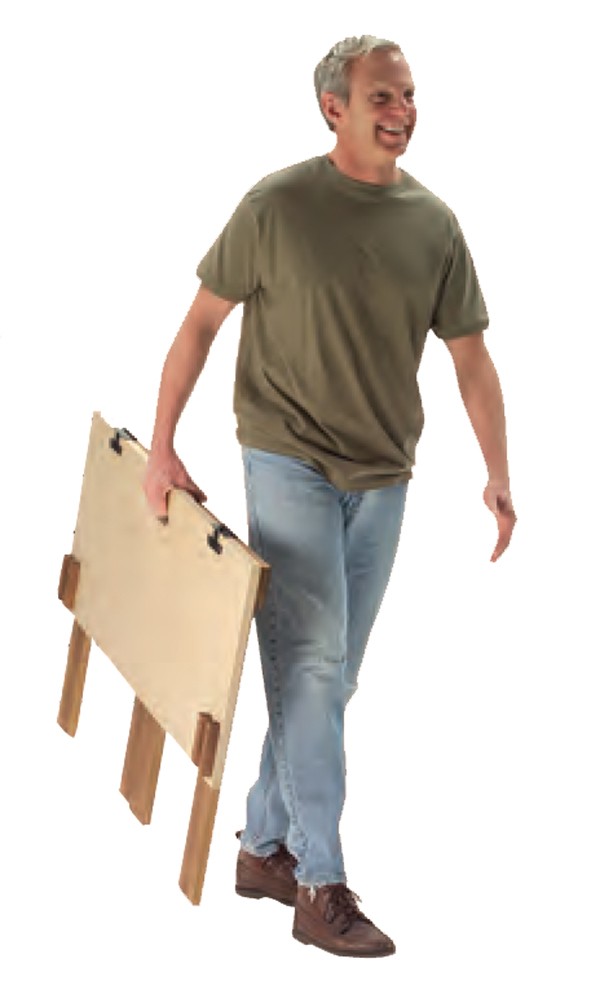 A functional table that even with its sturdy wood construction is lightweight, and very easy to carry thanks to the cut-out hole for handle. The table can be quickly folded or unfolded, and easily stored when not in use.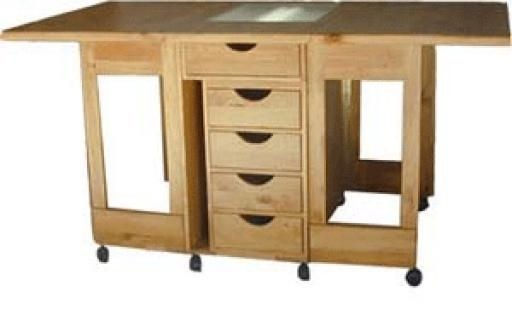 A portable,folding,cutting table will make your life easier.It has 5 capacious drawers. Constructed with doussie wood,and ironing board.From ordinary table,can transform into a portable bar.Thanks to the wheels,you can take them wherever you need.

This small yet beautiful table can be easily folded for transport or storage, thanks to its functional construction. It has 2 pair of natural wood legs that can be hidden inside of the durable metal top.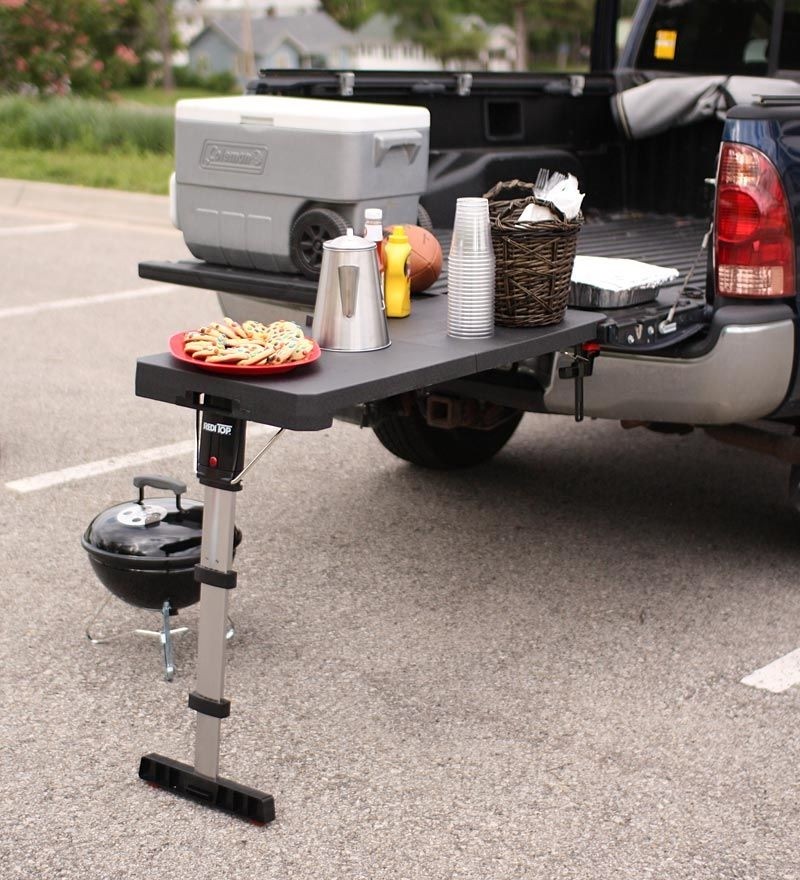 The Redi-Top Portable, Folding Table is a unique, lightweight, folding surface solution that is designed to fold out and clamp onto an existing table, countertop, truck bed gate or any other surface--perfect for workshops or tailgating!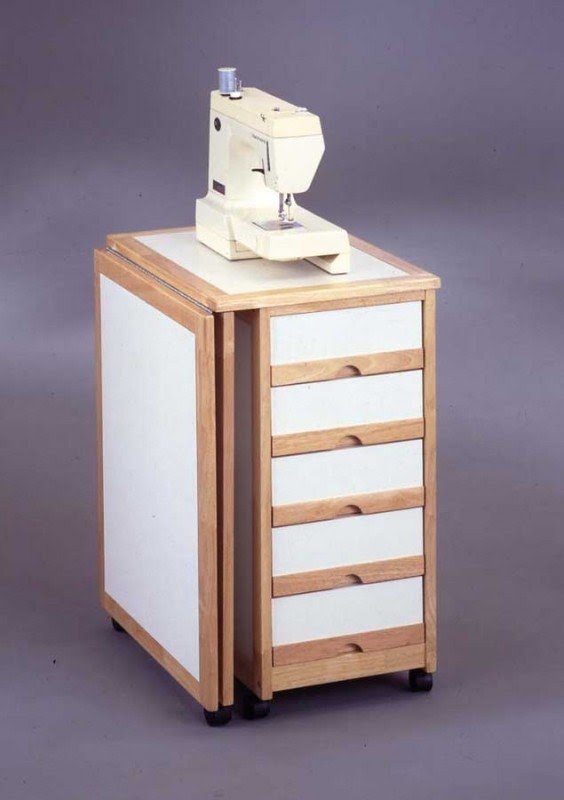 Folding table fitted with 6 drawers for storing needed items. Construction is made of wood and mounted on wheels for easy movement. Great solution for work organization at home.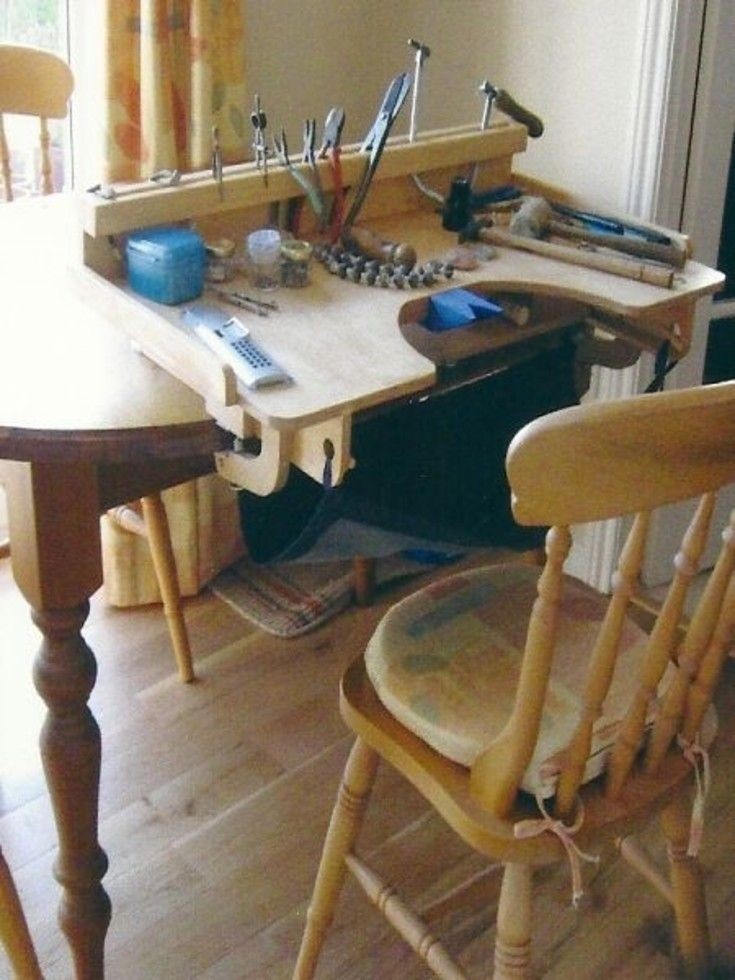 An unusual but very functional form of this portable table creates a unique combination that delights. The place to work on the table allows convenient access to tools and is extremely practical. It takes up little space for storage.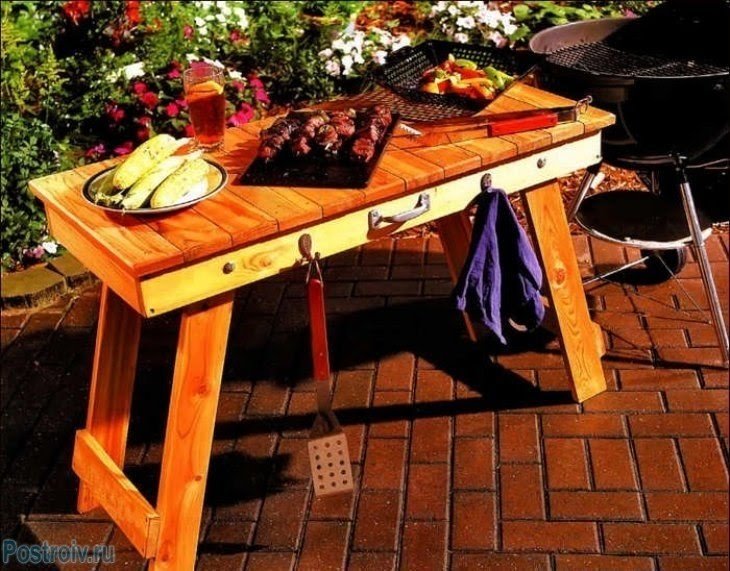 Make a fold away BBQ bench in one afternoon..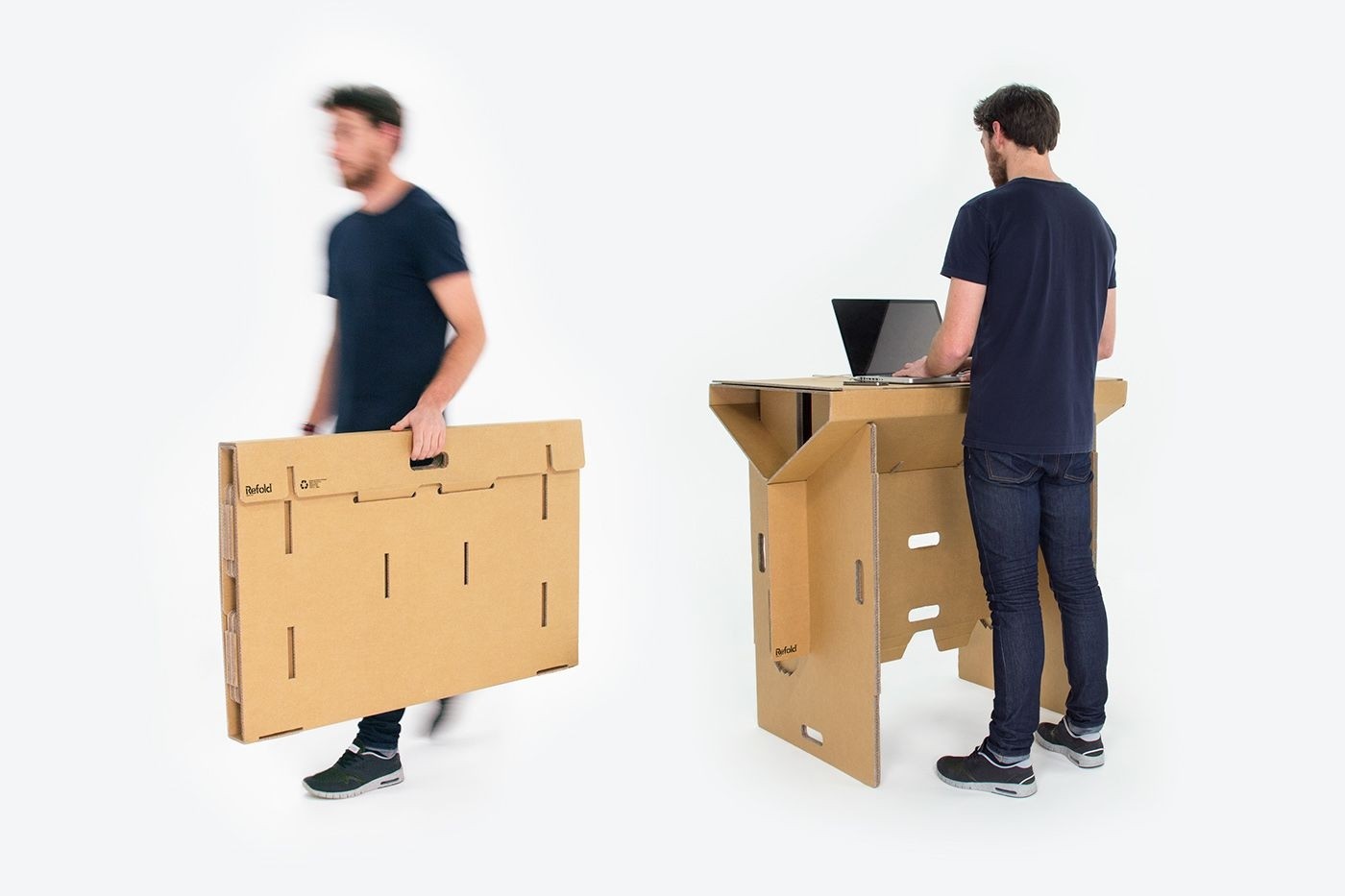 Portable table made of paper. Base with height adjustment function is reinforced with solid supports. Rectangular top has large usable surface. Ideal solution for work organization at home.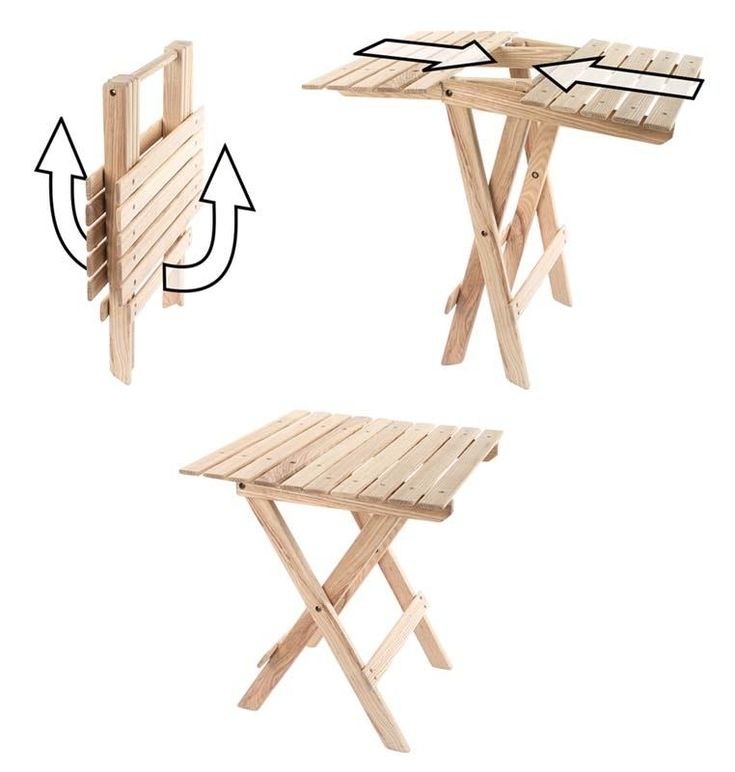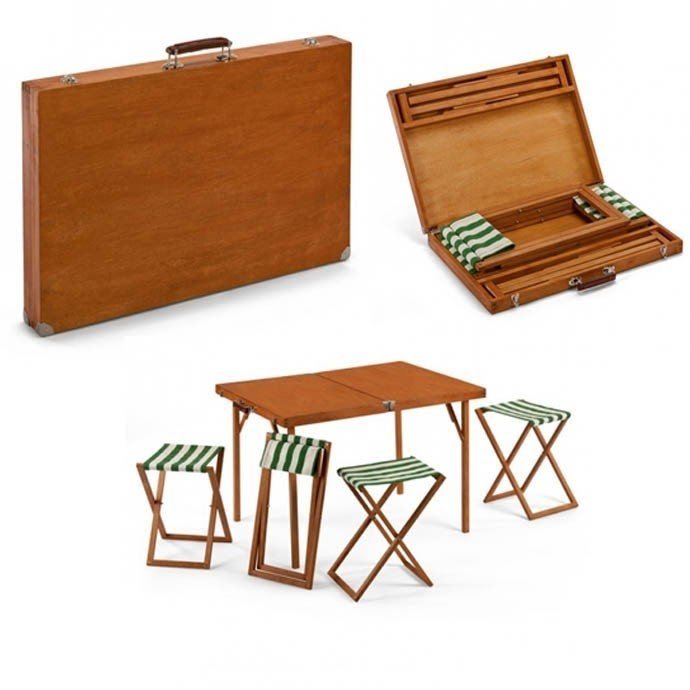 Portable camp set consisting of a table and 4 stools. Construction is made of wood. Stools are covered with fabric and finished with striped pattern. It folds flat for easy storage.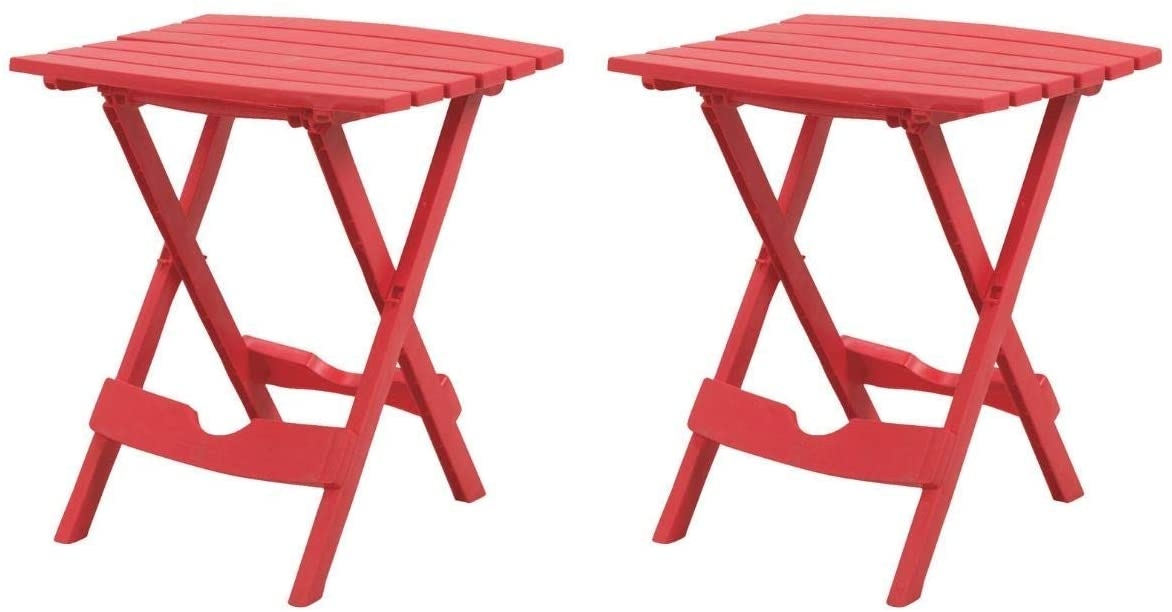 It folds when you need it, it is also light - adapted to the needs of moving it. Lightly, simply made of wood portable folding table, it has been enriched with a fashionable fuchsia color, which makes it the most interesting element during a camper tour.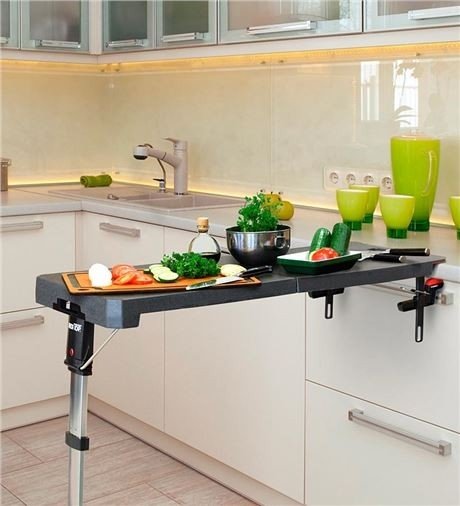 Redi-Top Portable, Folding Table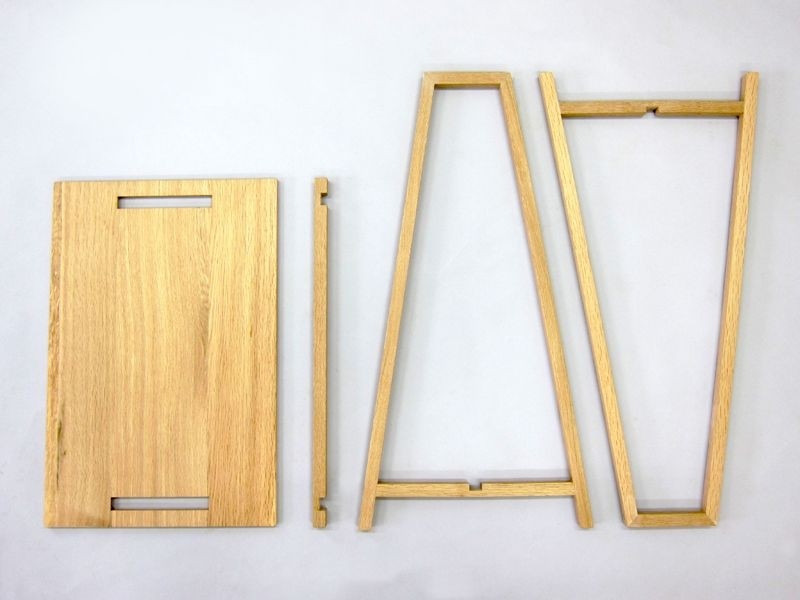 The foldable and portable table is the perfect solution for modern interiors where functionality is essential. The simple wooden construction is easy to assemble and arrange, and the pleasant shade is very versatile.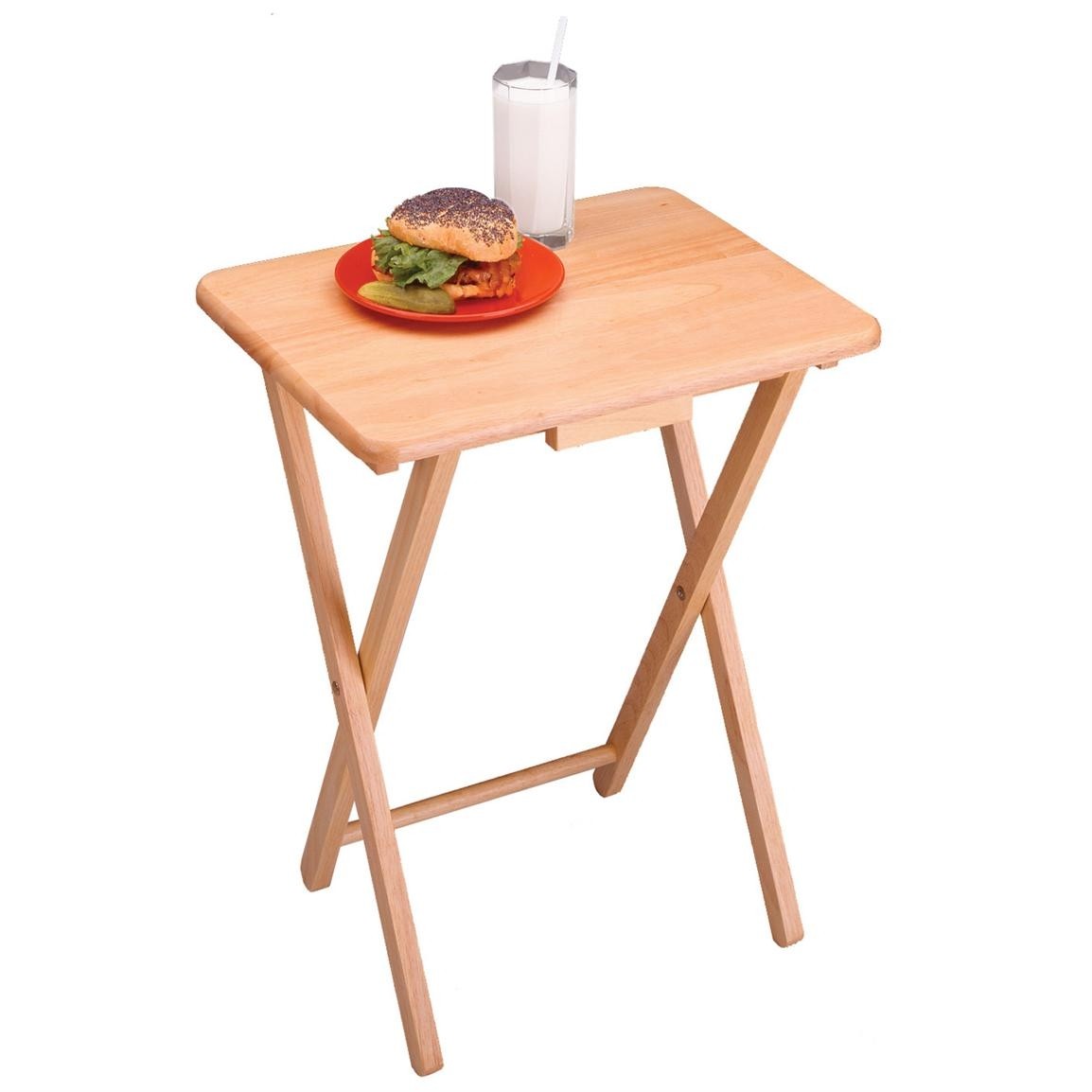 Set of four foldable TV tables made of sturdy solid wood. Additionally, the set features natural finish, and thanks to the fact that the tables are foldable, it can be easily stores when it's not used.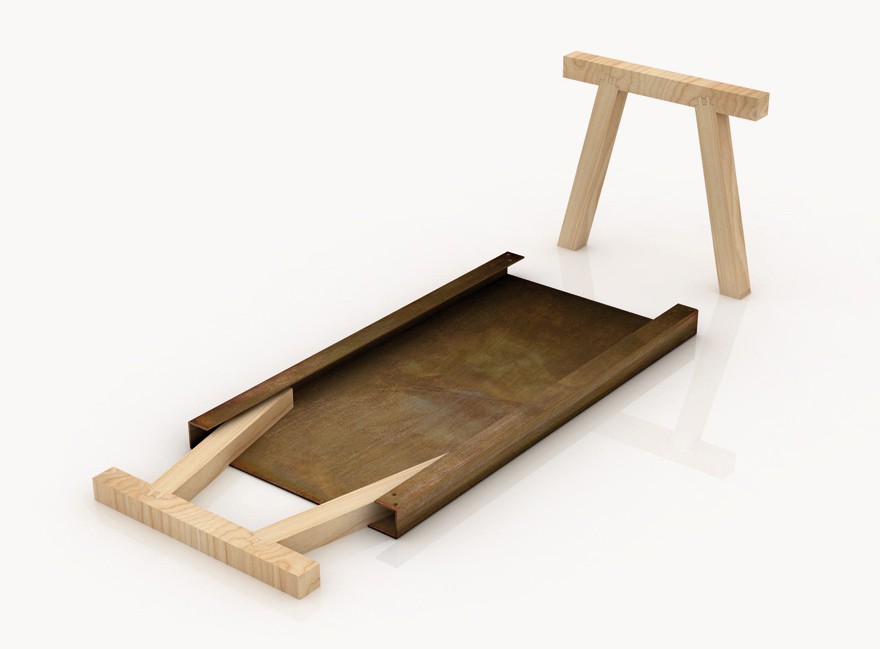 Is it a camping or sudden need at home - a fold-out table is always useful. The Scandinavian style visible in this portable folding table is charismatic through natural wood, here in two shades, and its simplicity.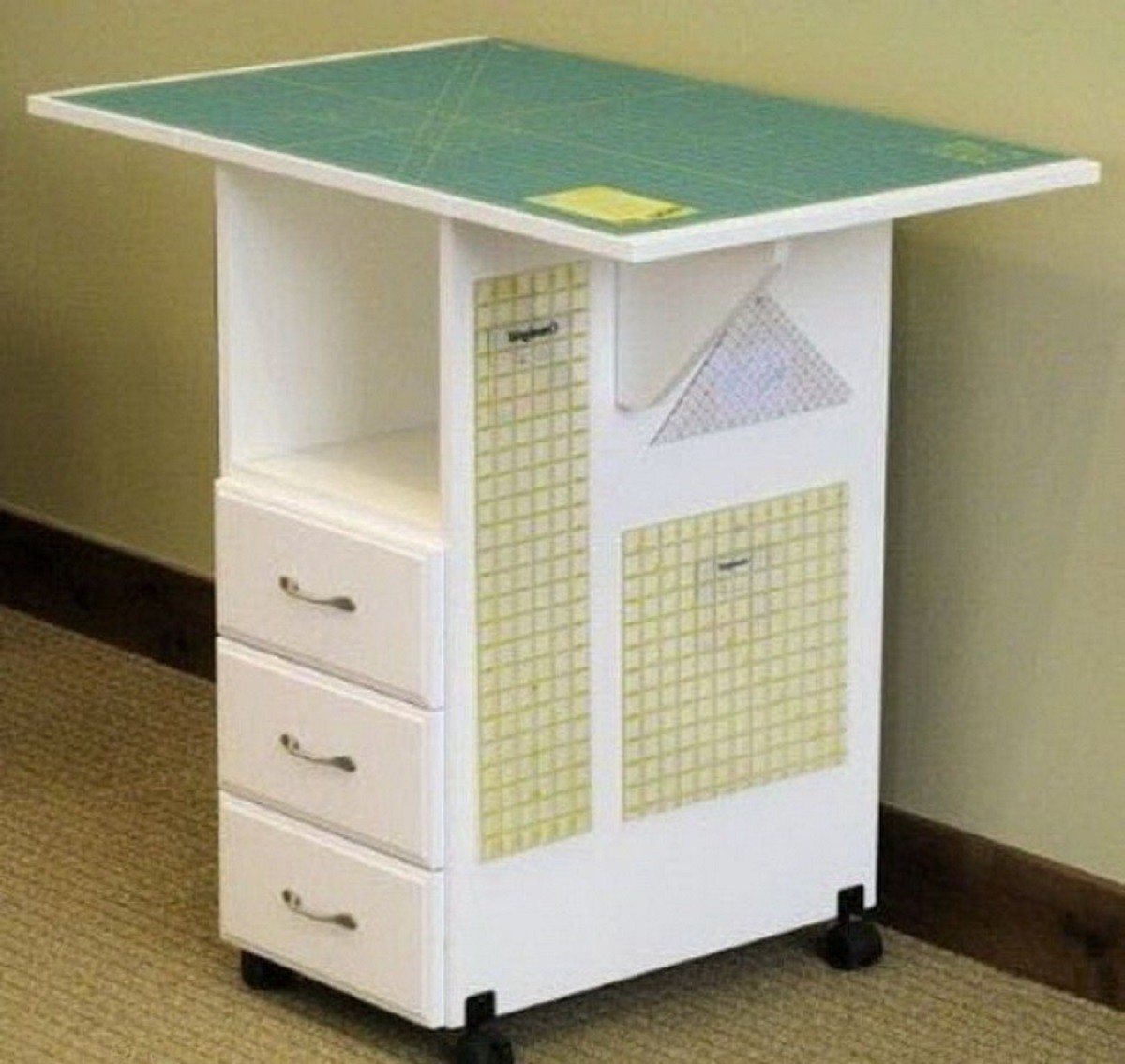 Boasting of functionality and aesthetic looks, this utility table can be quite a practical solution around the house. Includes a cutting board top with a drop leaf, 1 open shelf, 3 storage drawers with metal pull-handles, and a set of caster wheels for easy mobility.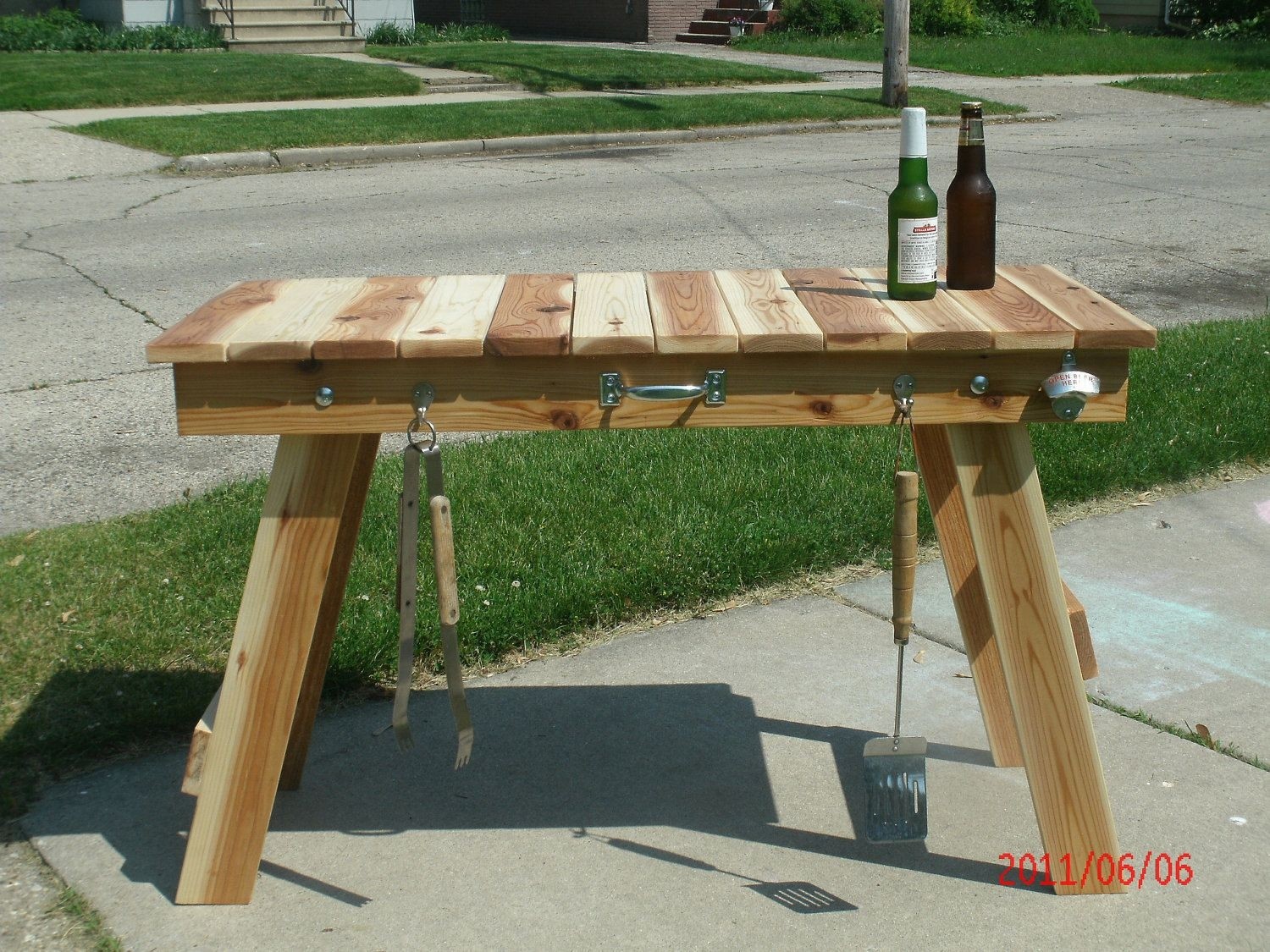 Folding Grill Table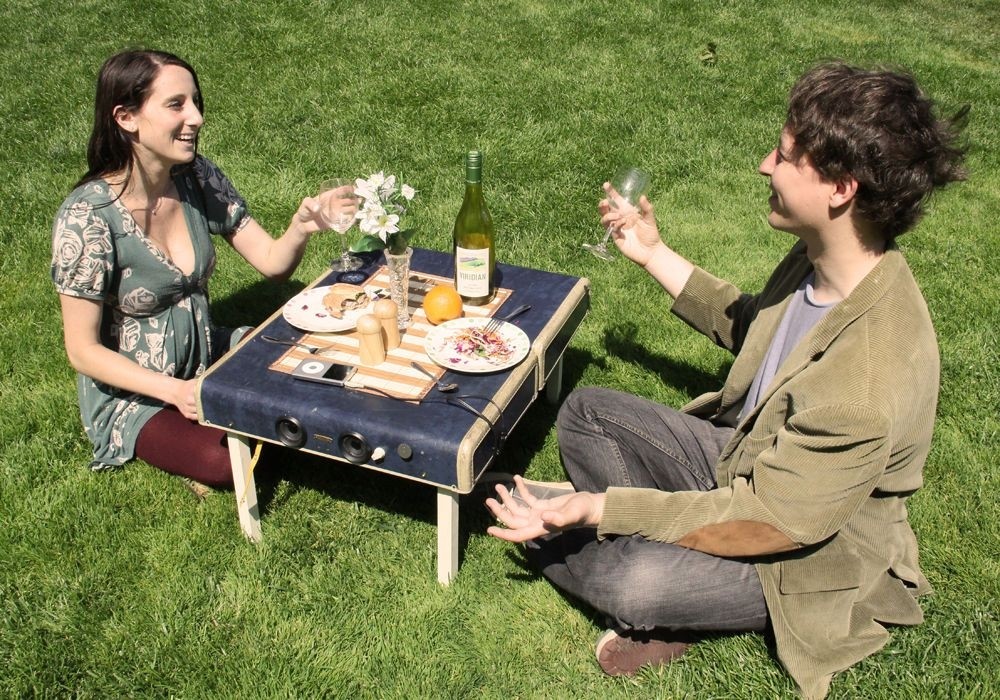 An unexpected, spontaneous picnic with your sweetheart in the open air. It requires a good portable table.Suitcase, which effortlessly becomes a table, on stable wooden legs, low seat ideal for sitting corss-legged and chatting.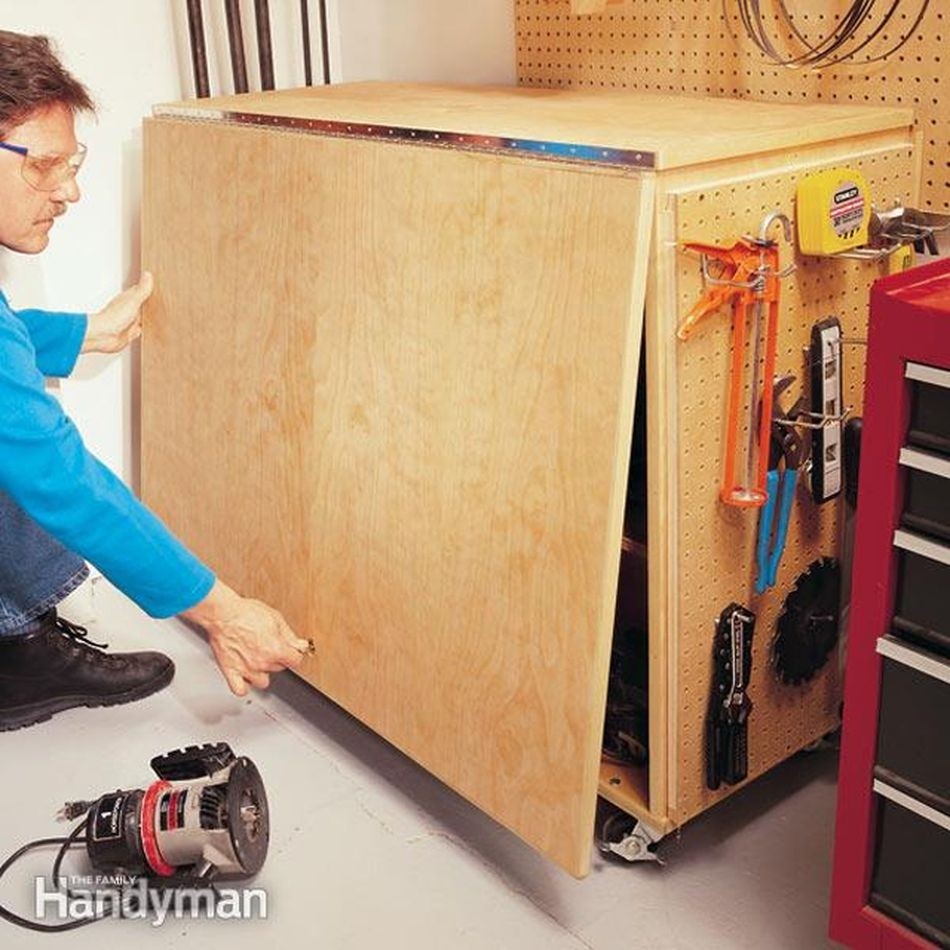 Rolling work bench combined ingeniously with fold out table. Note the side - it's been used to mount racks for tools. I believe this piece is very handy and functional in a busy workshop area. Can be constructed with only two plywood boards.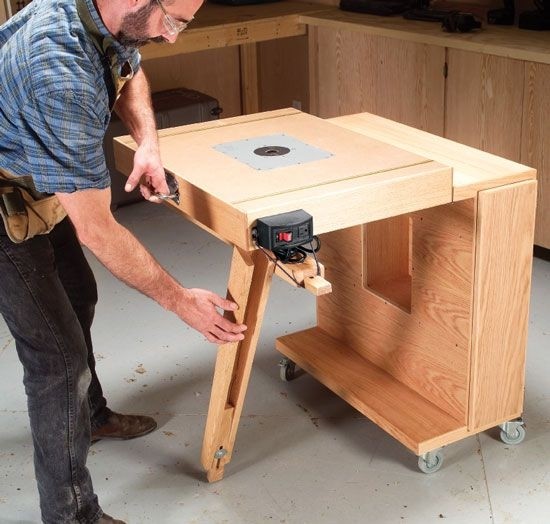 Functional and helpful around a basement, workshop, or garage; this crafty table is made of natural hardwood, and equipped with caster wheels for easy mobility. It's portable, durable, and can be a great gift for a woodworker.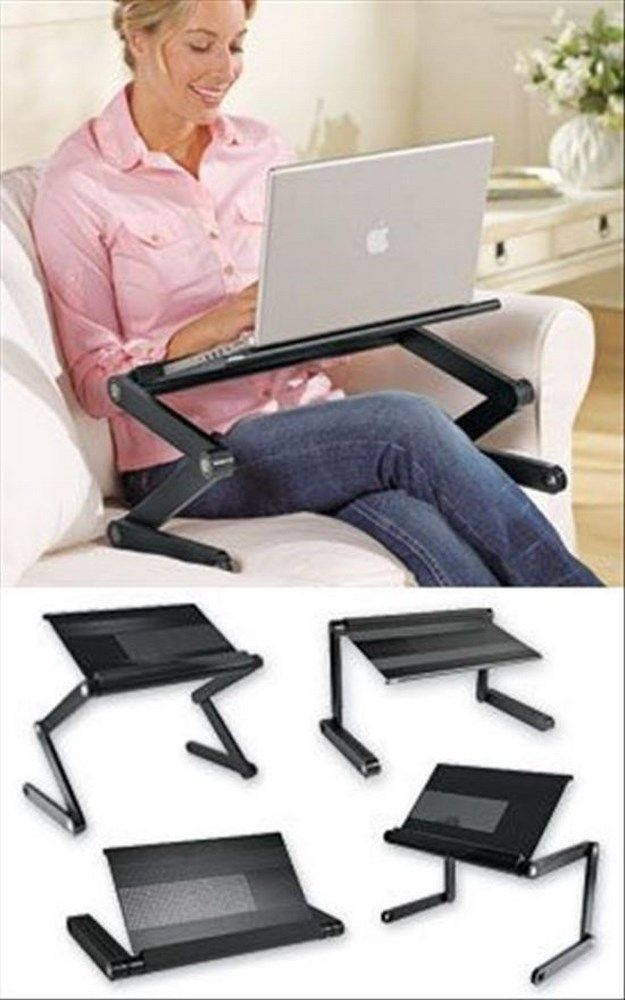 A portable table / laptop tray that improves the work-at-home environment - you can browse the Web, work on your laptop, draw, write etc while being comfortably nested on your bed / couch, no matter if sitting or reclining.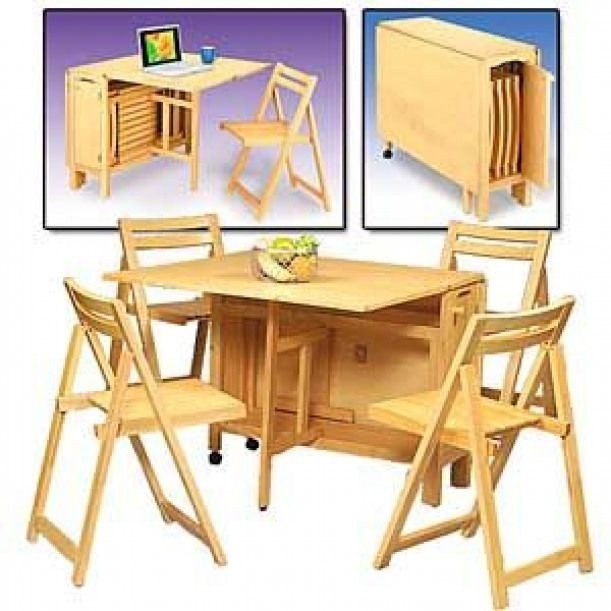 Space Saving 3-in-1 Table and Chair Set Opens up to create a nifty nook for eating or entertaining guests. Folds down instantly, concealing the four chairs for a clean, uncluttered environment. We can also simply keep one half open as a sideboard to prep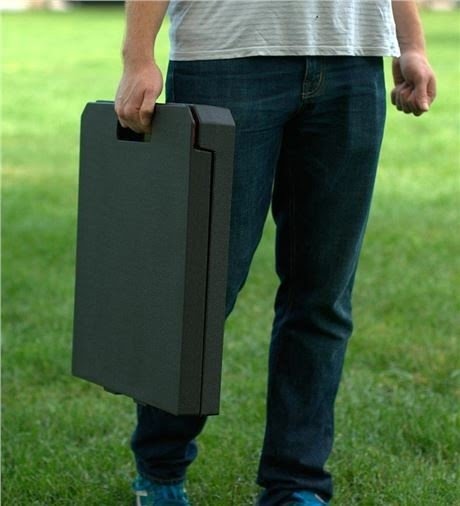 Redi-Top Portable, Folding Table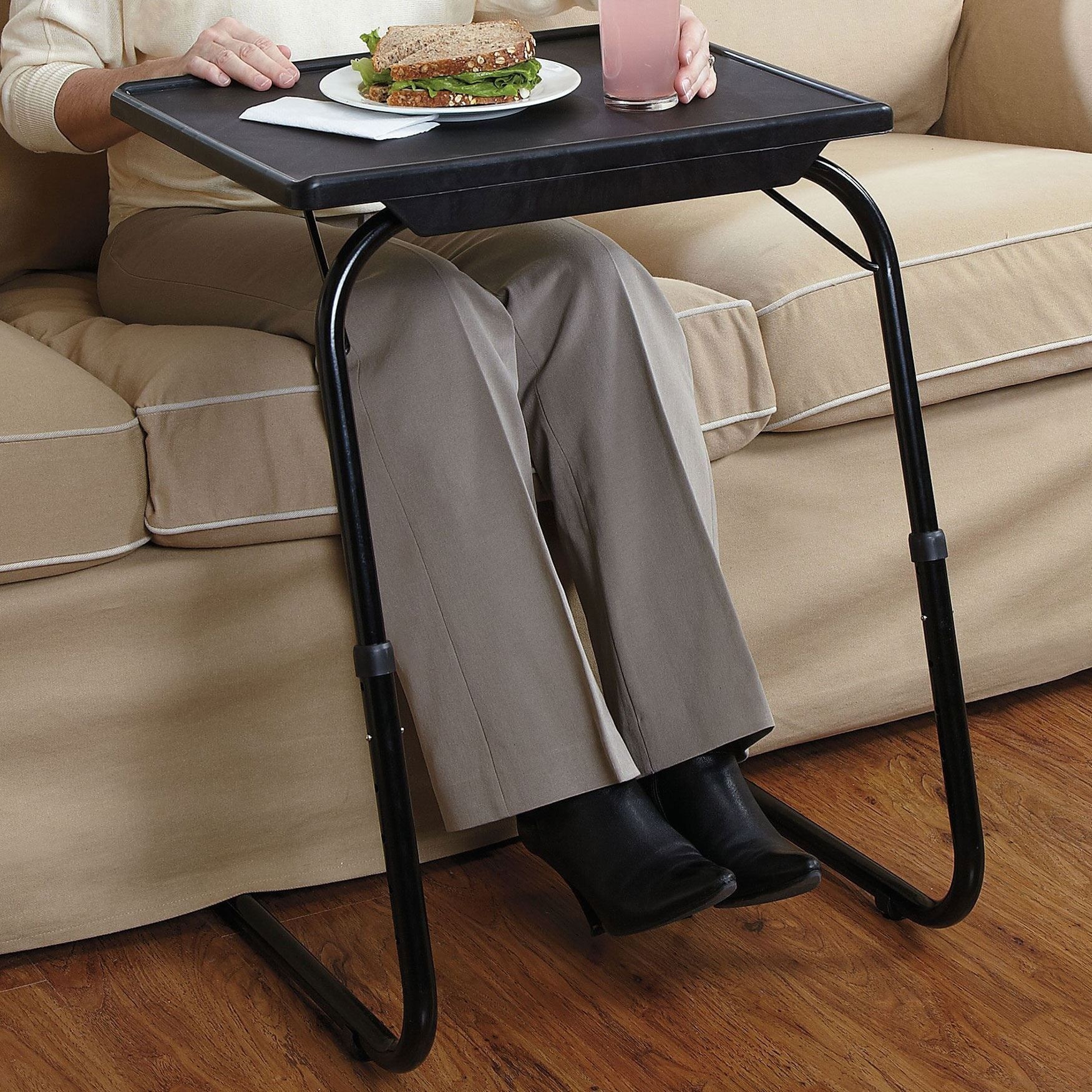 This portable folding table can be a perfect addition to your living room leisure area. Metal construction, lightweight, yet solid will be a stable stand for your laptop, coffee or meal.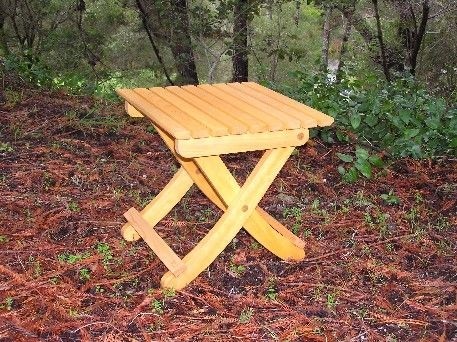 Small, portable folding table with classic design: slats on top, foldable X base on bottom. The legs are joined with screws so that the table stands firmly. Constructed by a talented blogger. DIY TV tray table.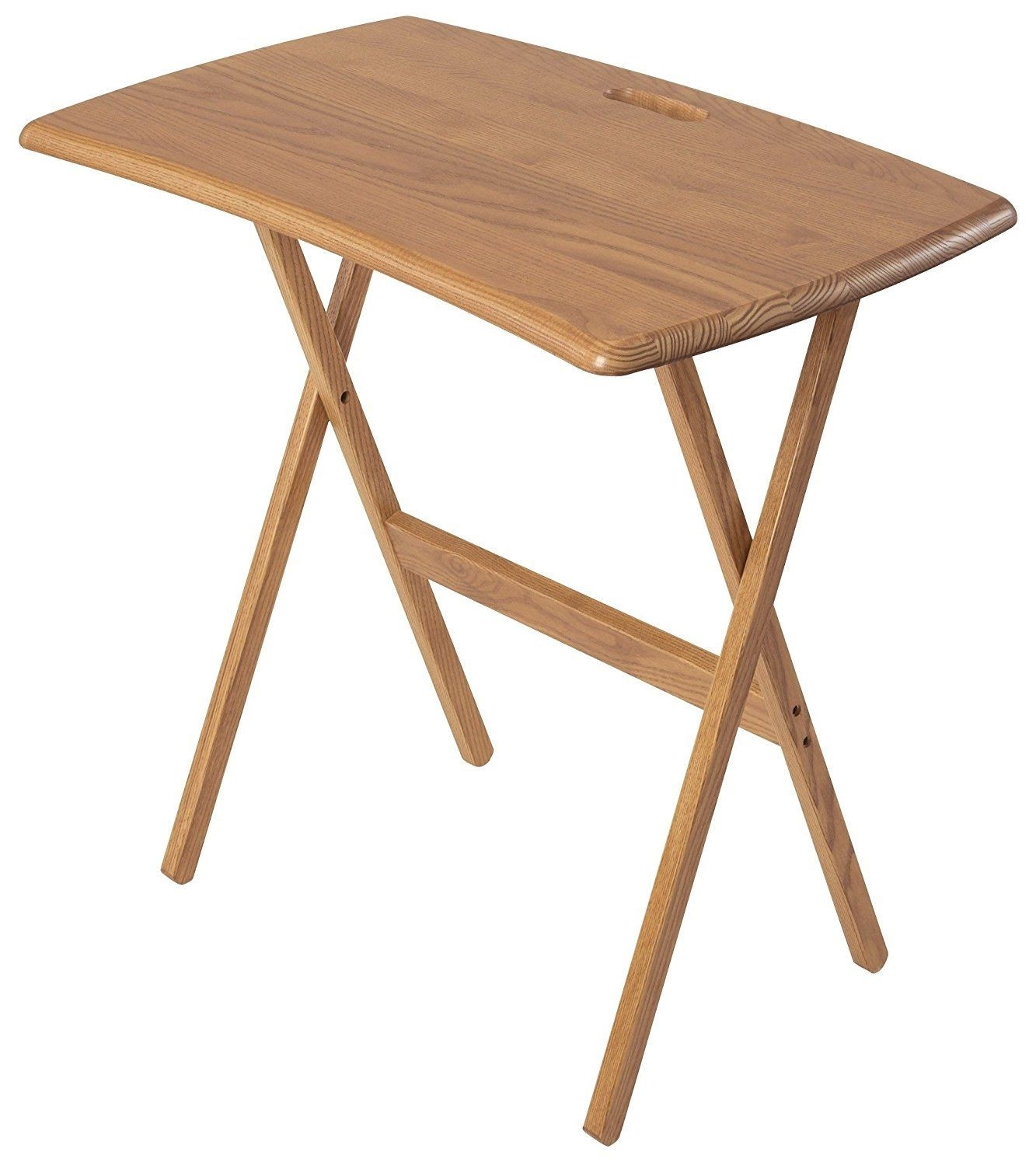 Foldable work and laptop desk made of solid ashwood. Thanks to the sturdy wooden construction the desk is very durable and long-lasting. When it's folded the desk doesn't take much space and can be easily stored.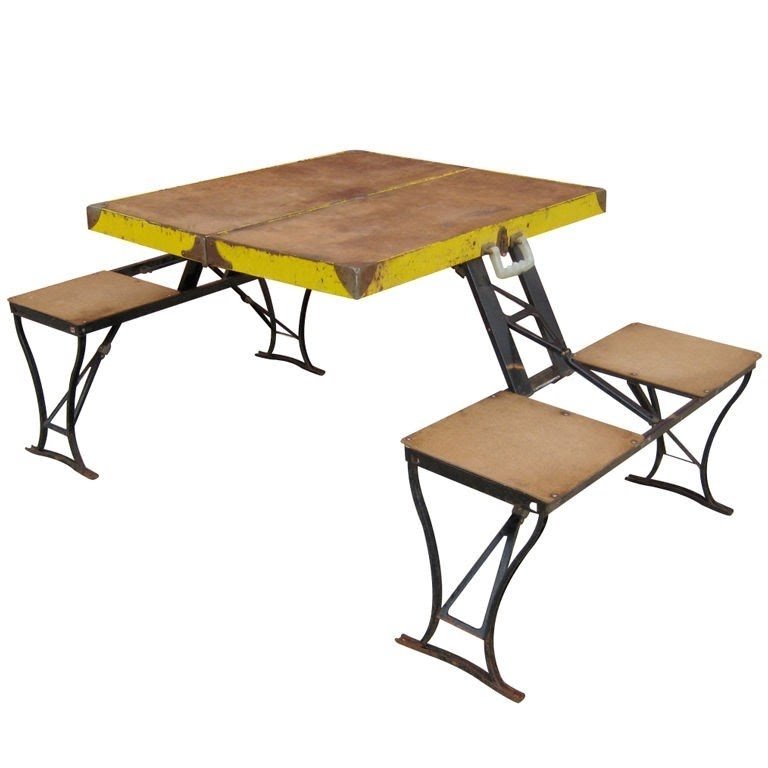 How often do we meet with not very encouraging stylistics in garden sets, with portable folding tables. Useful even when camping. This set has an industrial style, in the colors of brown and piercing yellow, based on a metal black frame.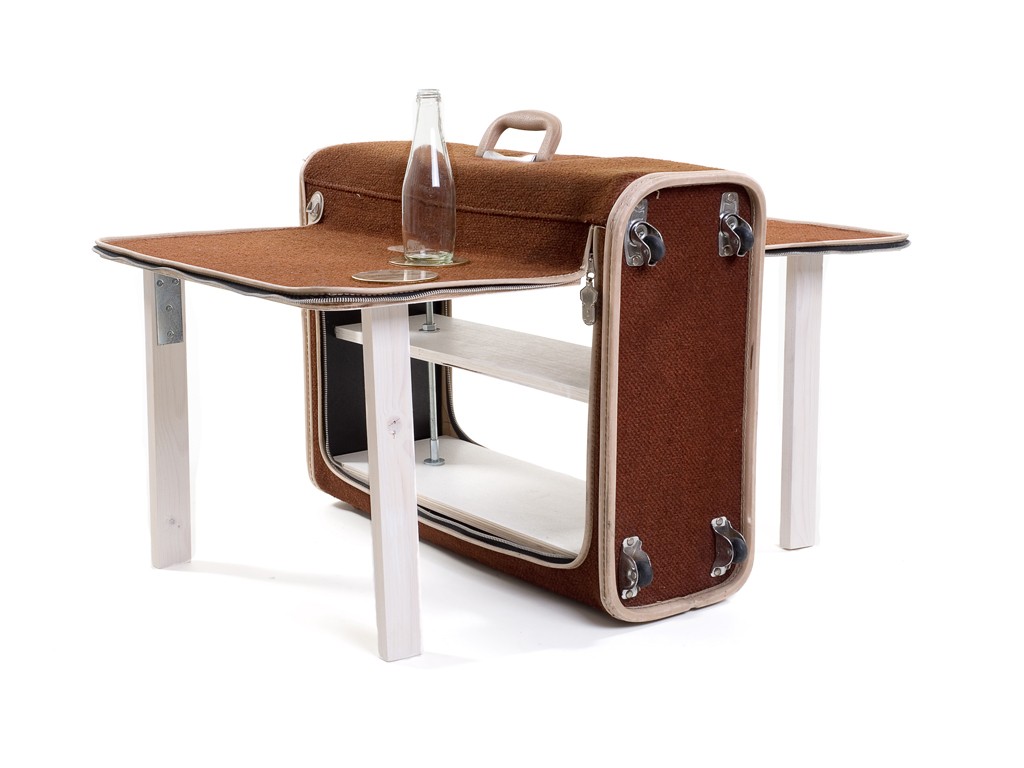 Space-saving design for a compact dining table made to resemble a trunk suitcase when folded. The folding dining table is covered in brown-colored felt with legs made out of manufactured wood in a white color.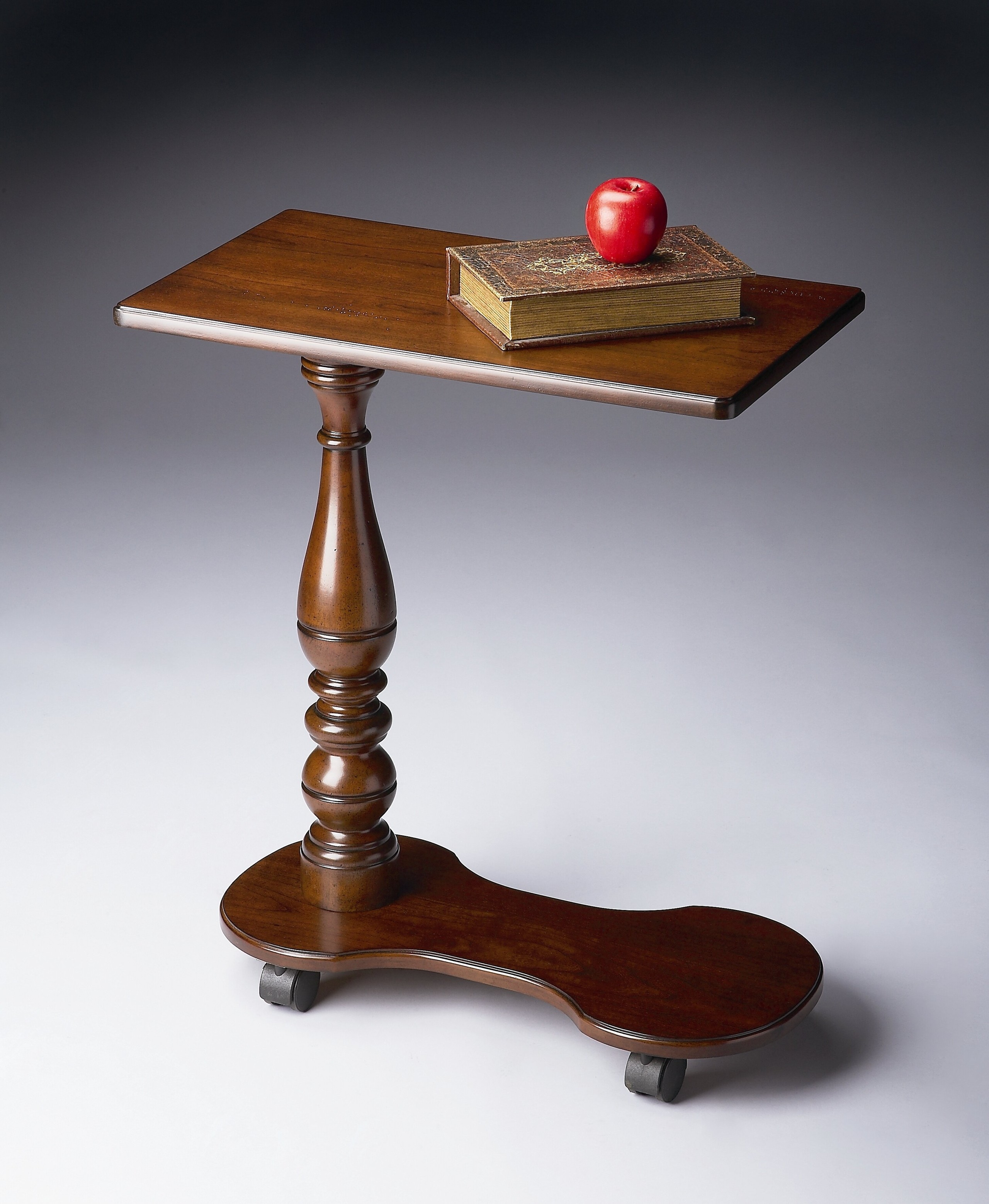 Beautiful embellishment for living rooms, the Mobile Tray Table in Light Cherry Finish provides small rectangular table top placed on a sturdy wood pole with detailed sculpting. The base includes caster wheels for easy mobility.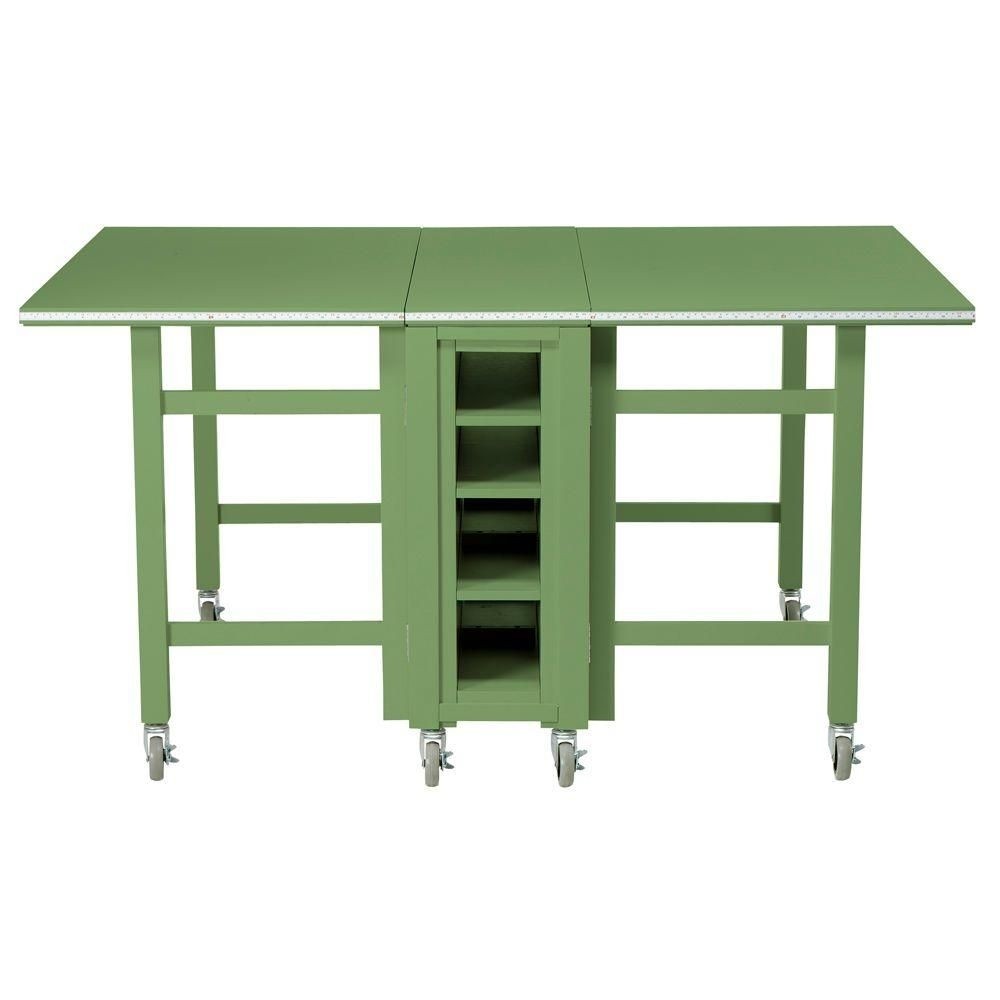 All-purpose cream white craft table with foldable drop leaf top. Smartly, the piece folds down to a form that's almost flat. It's portable, it stores itself easily, but provides lots of working space when needed.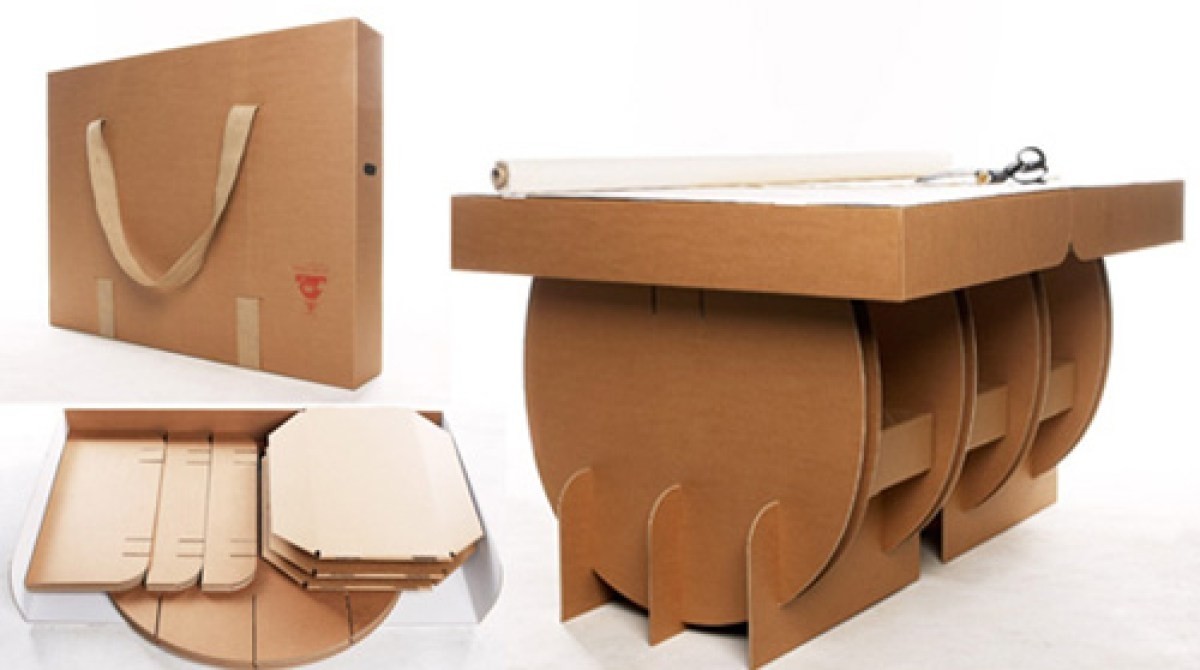 A fantastic table that is lightweight, functional, portable, and easy to fold and unfold. Designed of cardboard, the table works like a charm, offering a large top and stabile base, and a fabric strap for easy carrying.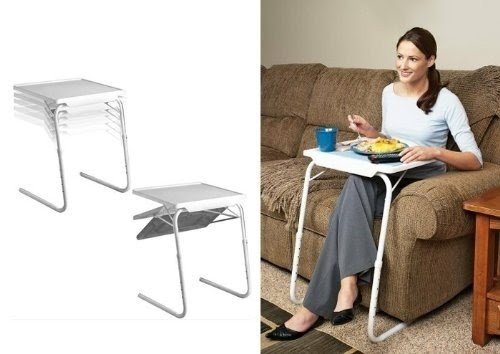 This computer stand is very practical and durable, ensuring efficient usage for many years. The table has an adjustable frame that allows you to choose between 3 different angles and 6 different height adjustments. Lightweight.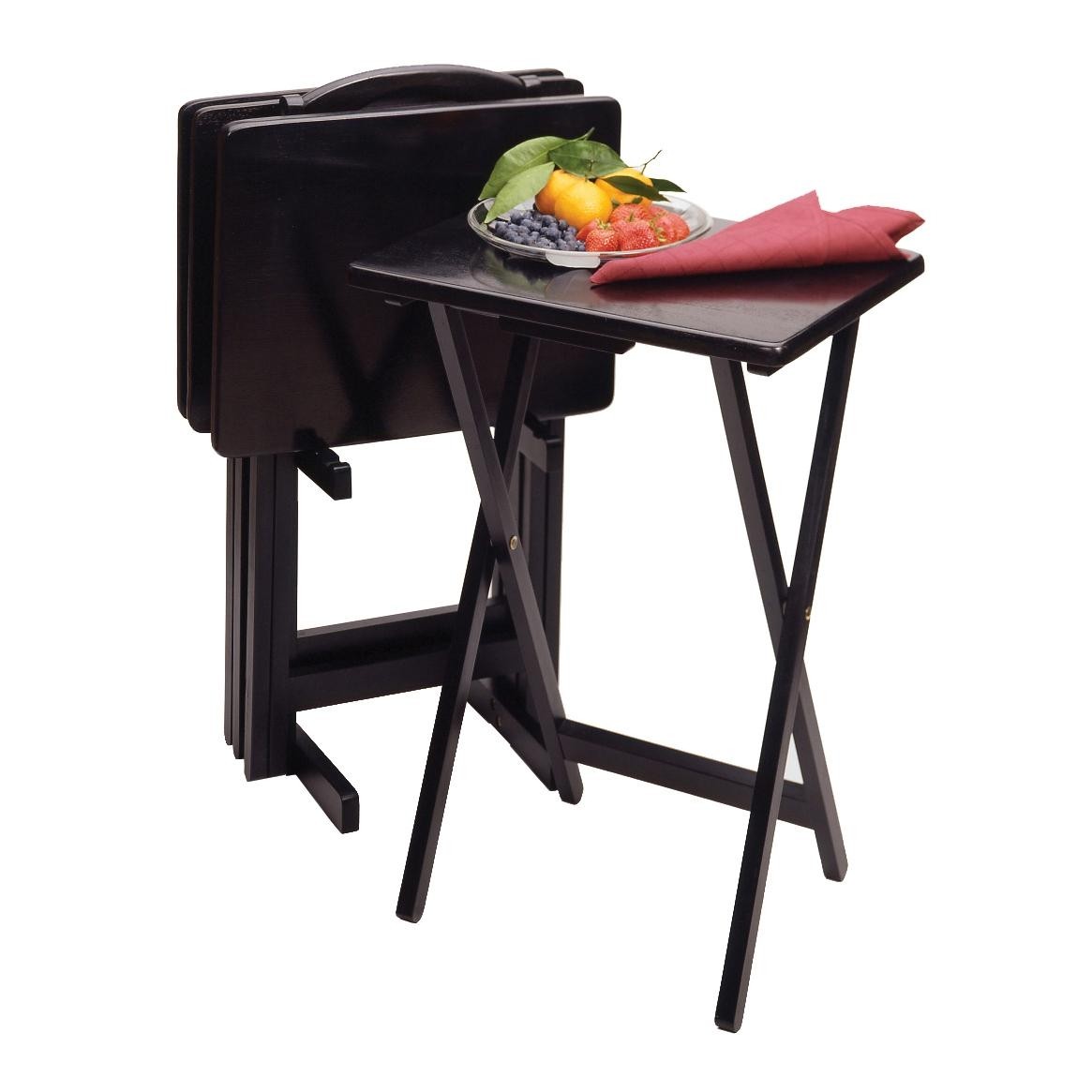 With this 5-piece TV table set you get the maximum convenience for commercial or home use, since you get four folding TV tables and matching storage stand that all sport a sleek, modern look. They come with the solid beechwood construction with the rich, black finish.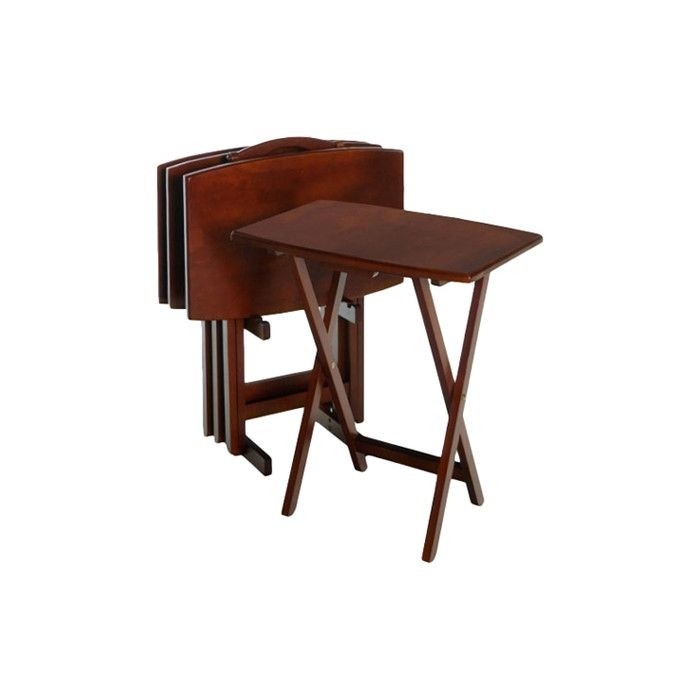 A TV table set that is versatile enough to be used either for entertaining or everyday. The solid beachwood construction ensures that you will have a maintenance-free piece of furniture at your home and the set comes with as many as four tables and one storage rack!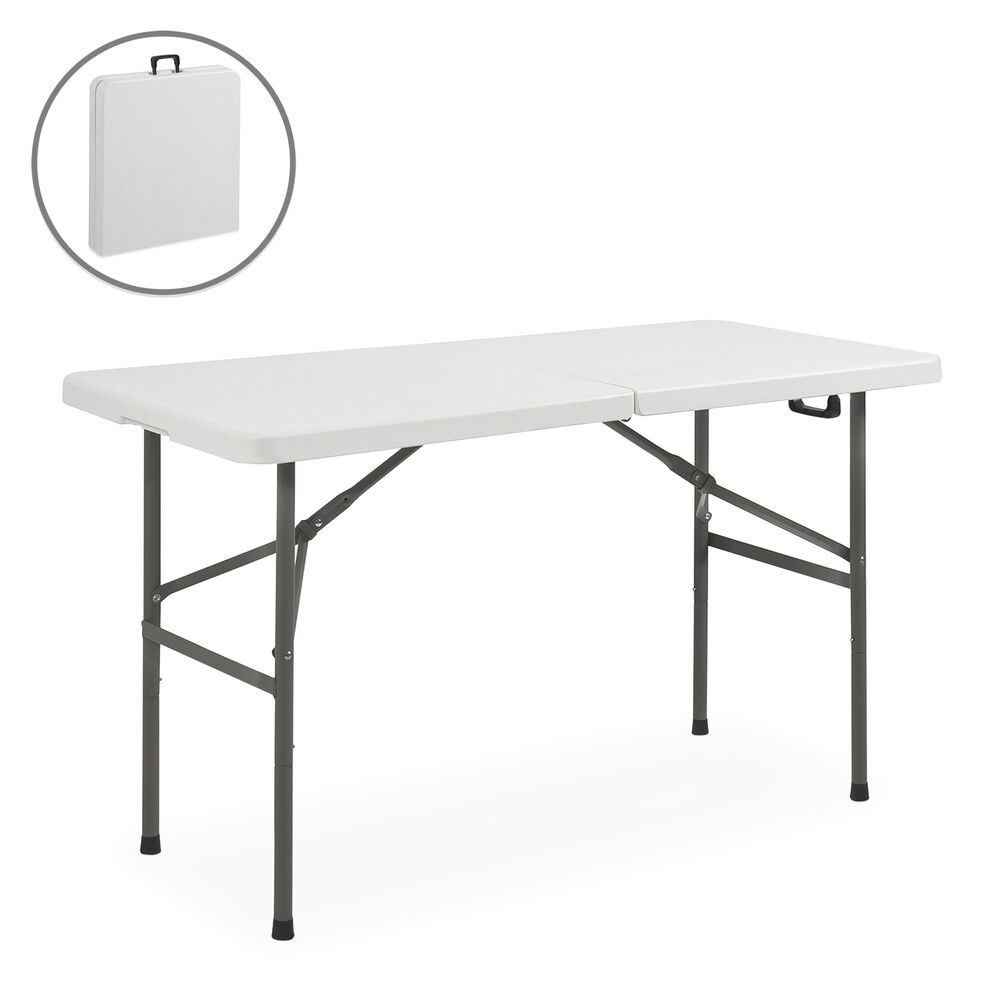 BCP 4ft Portable Folding Table - White | eBay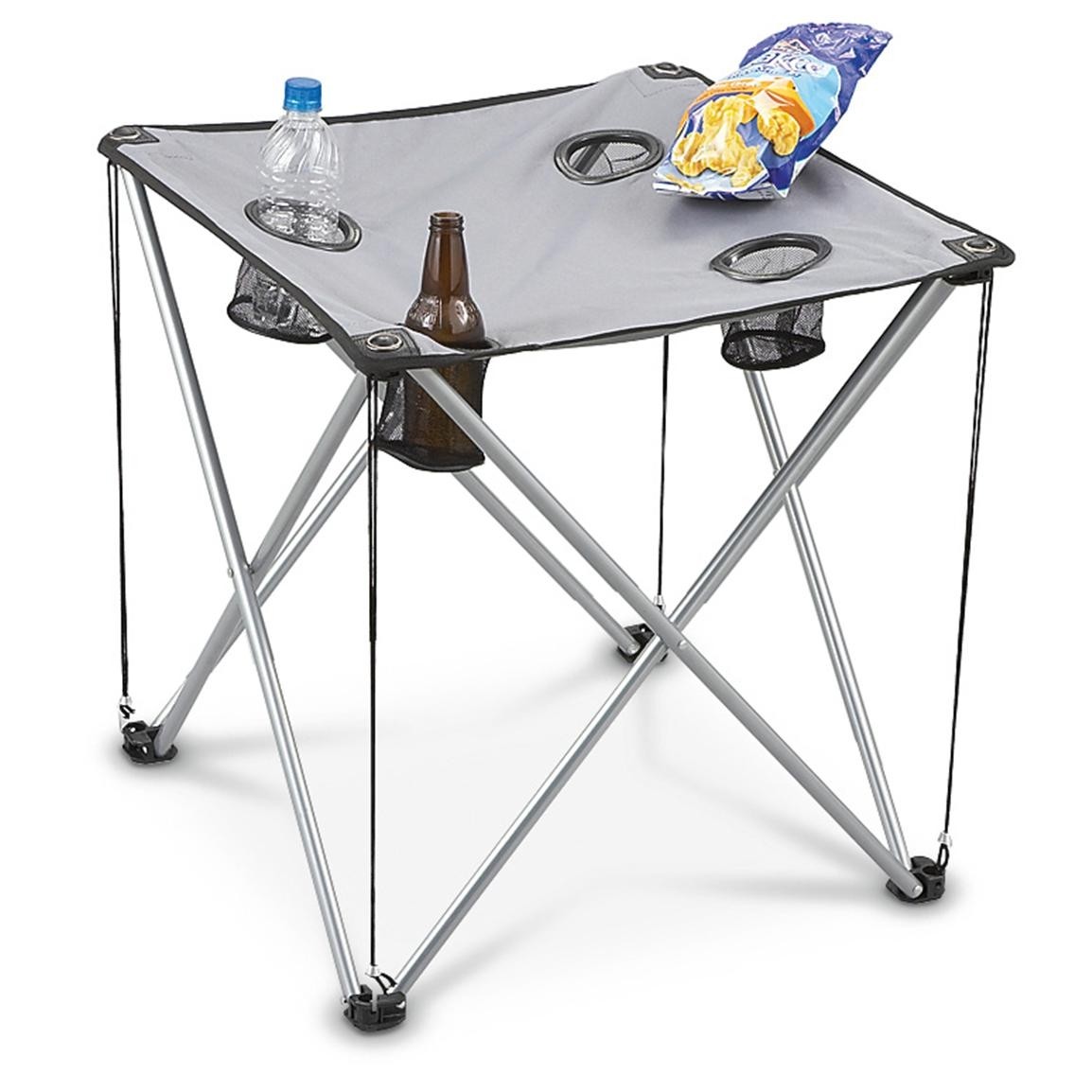 Portable Folding Table - 157375, Camping Chairs at ...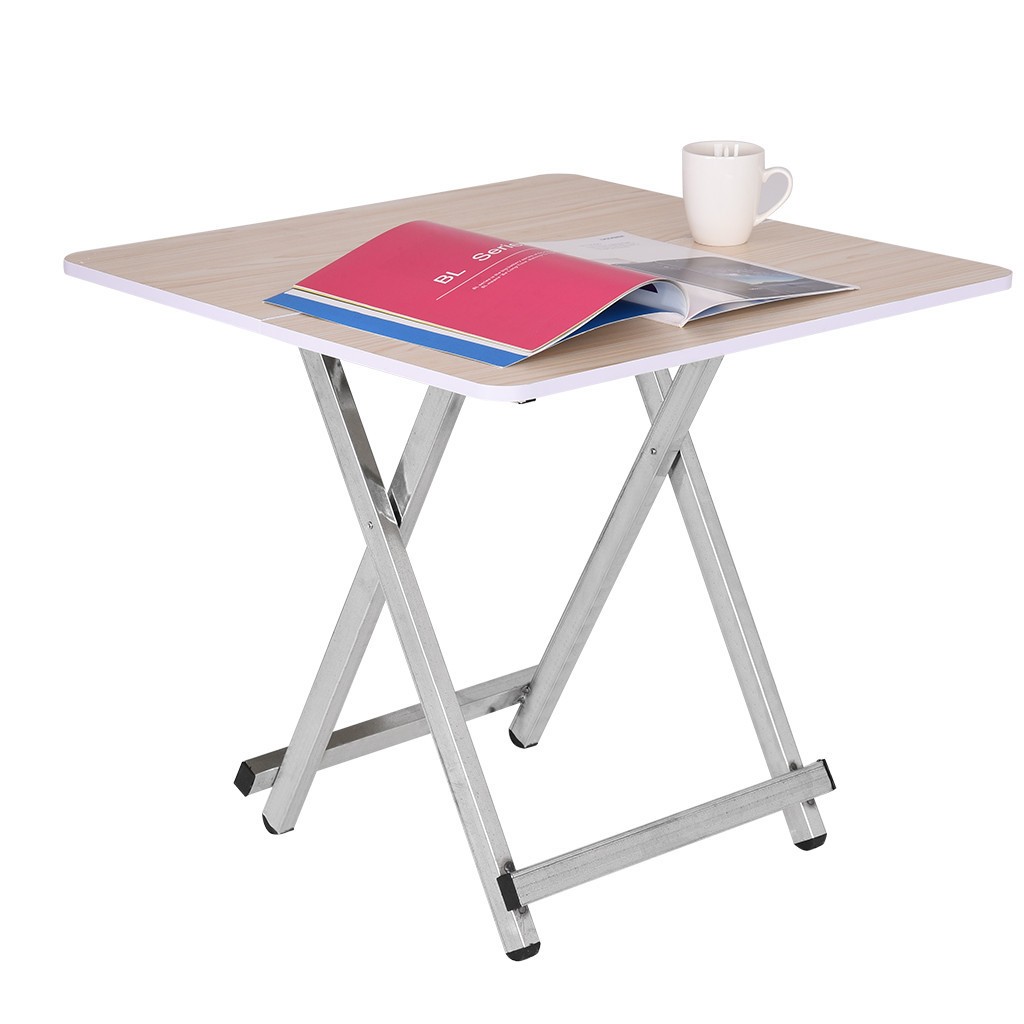 snorda Portable Folding Table Home Dining Table Casual And ...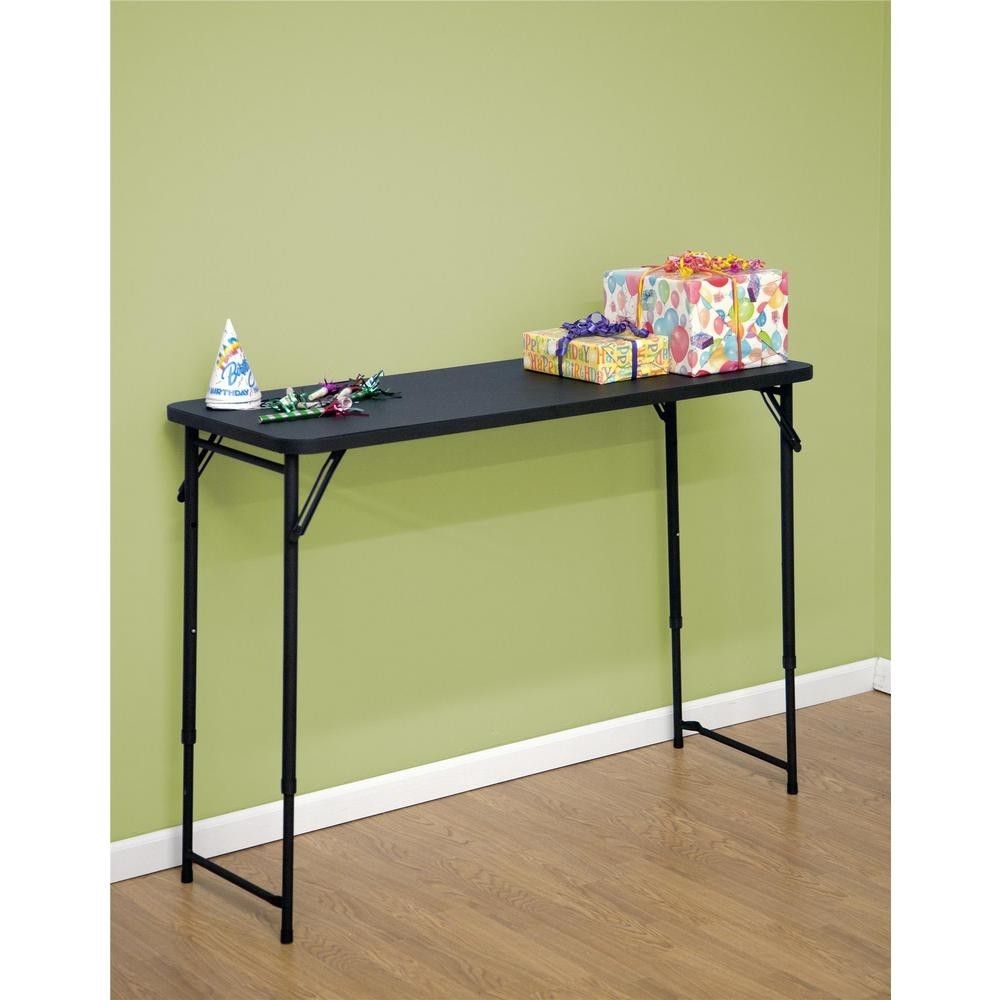 Cosco 48 in. Black Plastic Portable Adjustable Height ...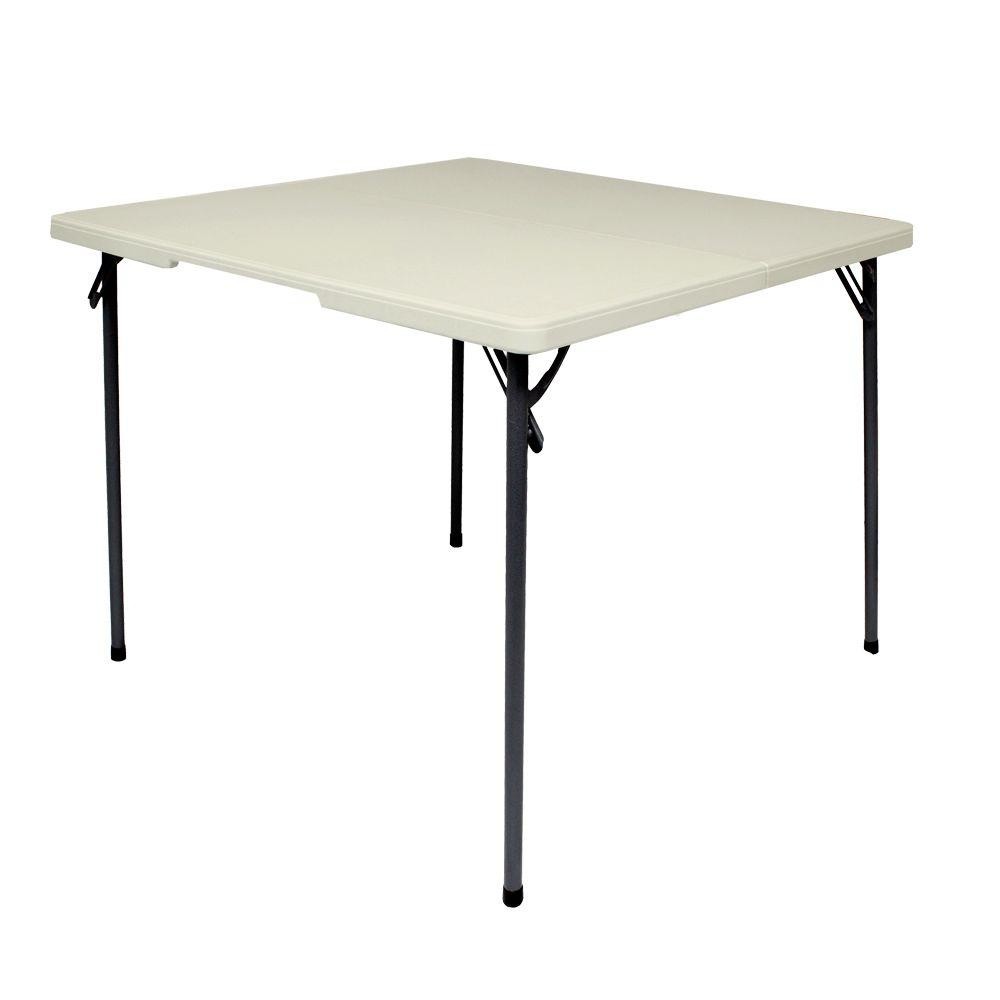 Enduro 35 in. Earth Tan Plastic Portable Folding Card ...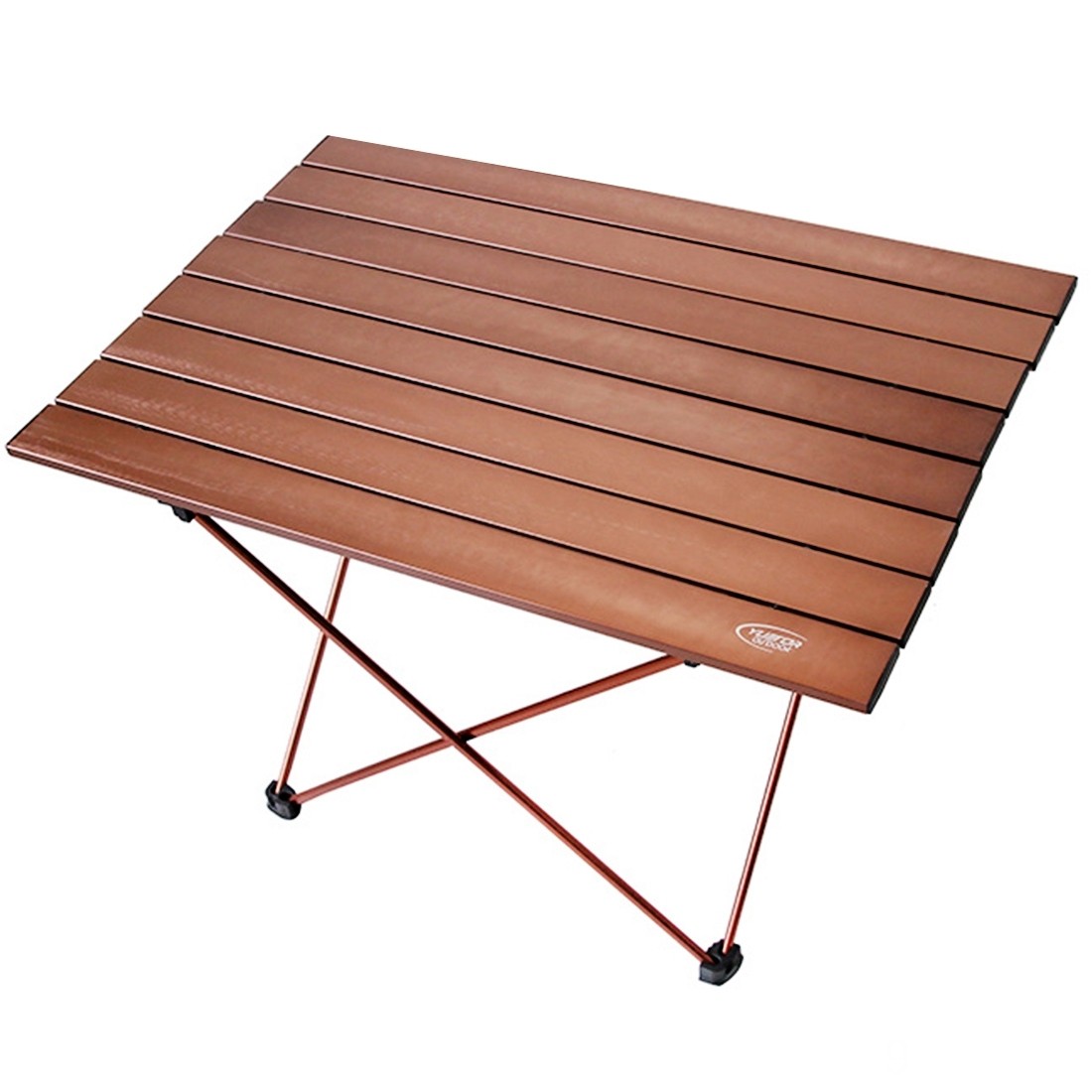 Outdoor Camping Portable Light Folding Table Aviation ...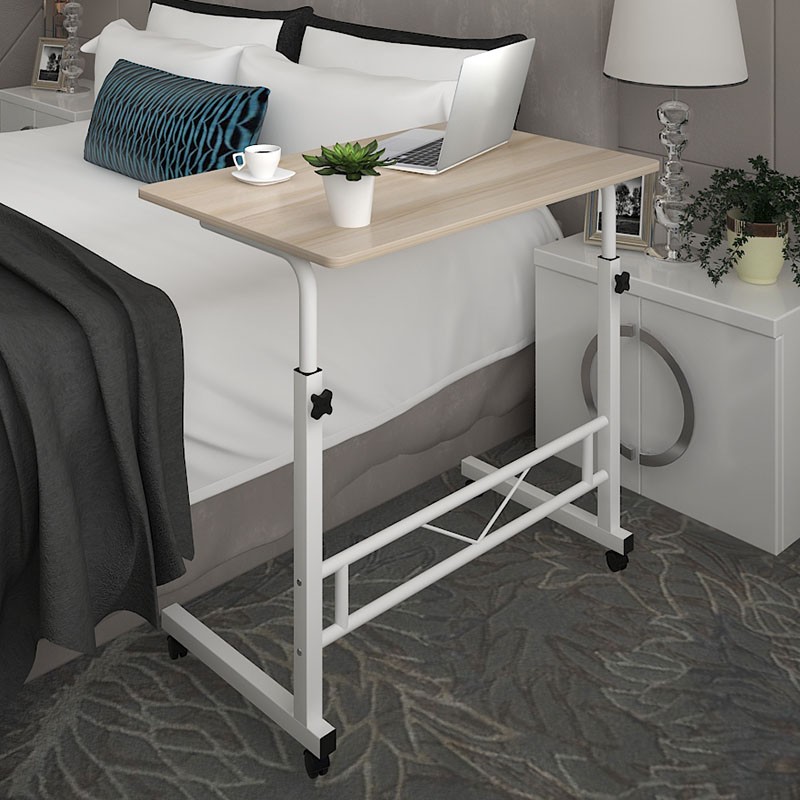 Portable Folding Table with Wheels, Suitable for Home ...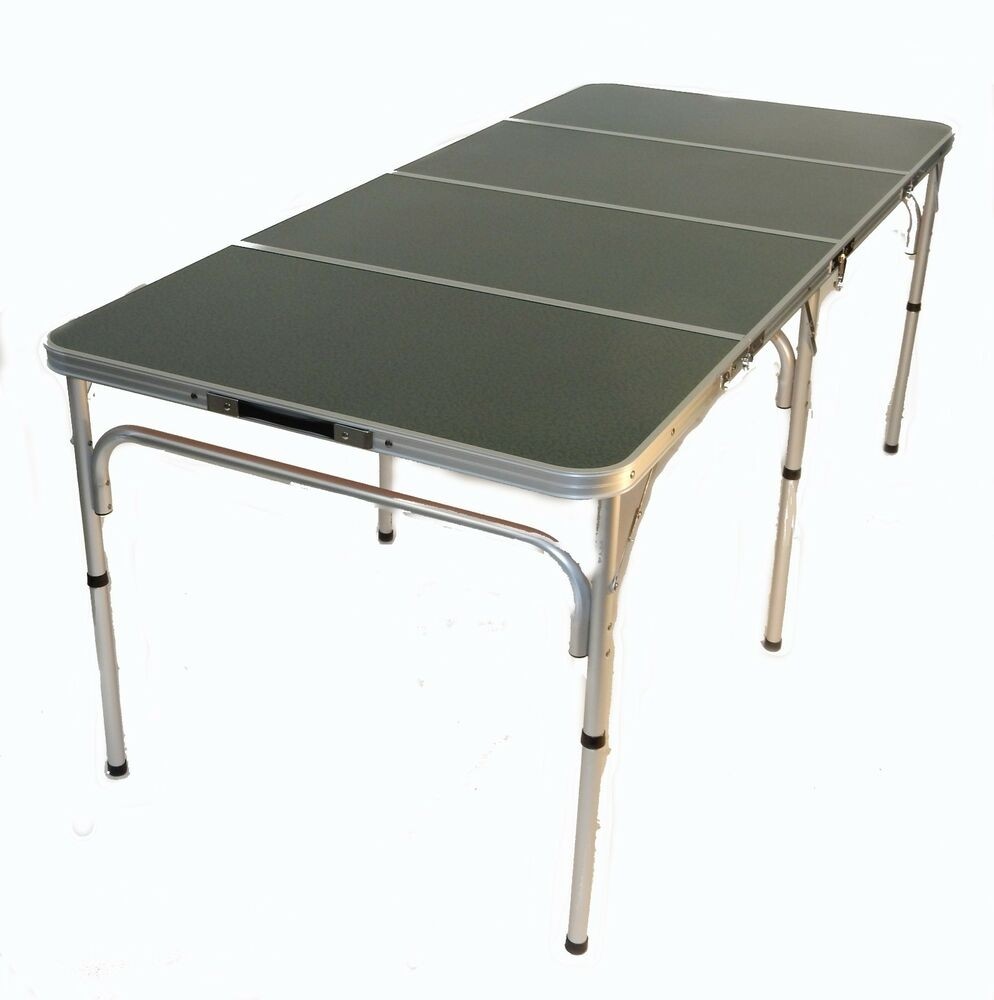 World Outdoor Products QUATRO 4 Six Person XL Adjustable ...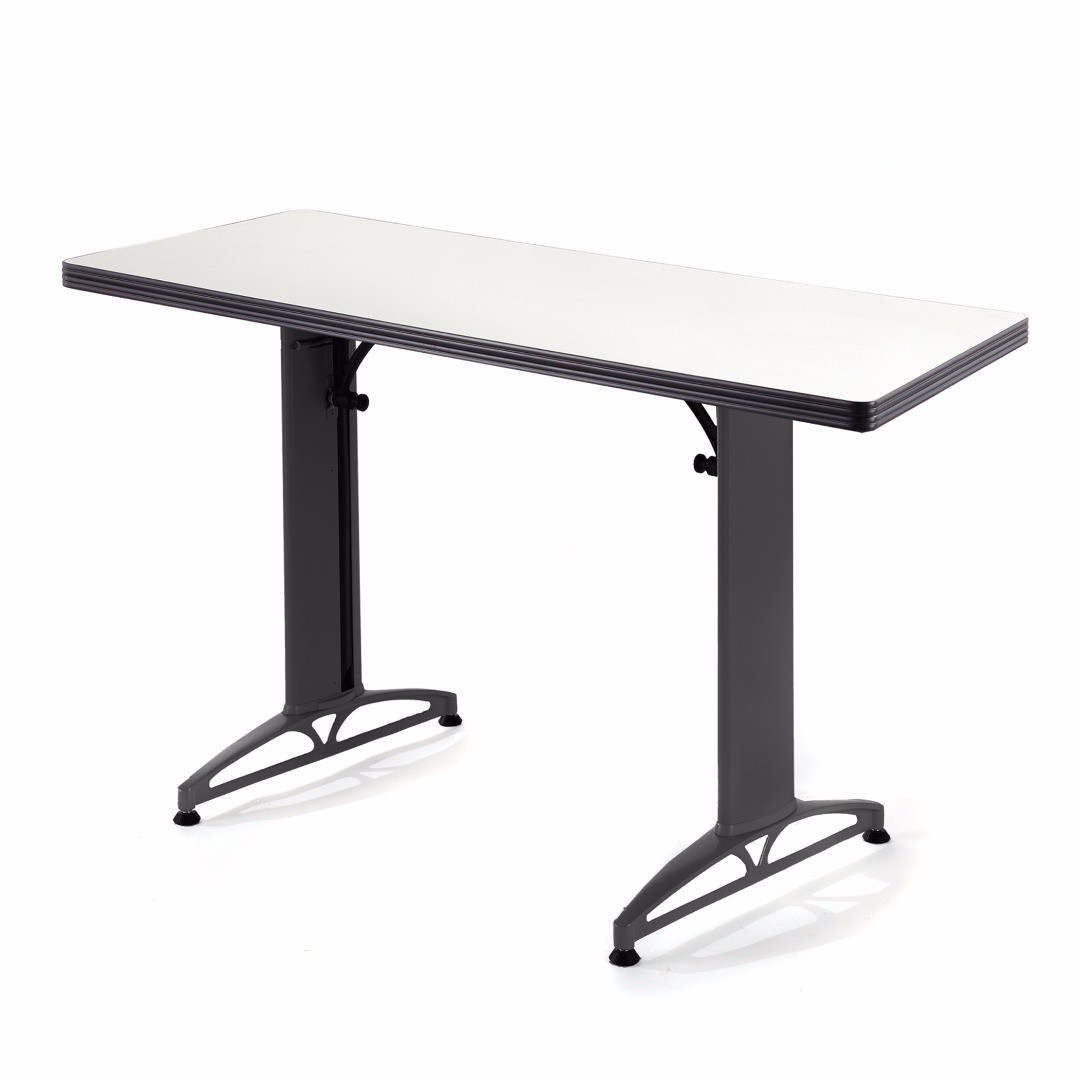 MATS 20FC Portable Lightweight Folding Tables