Grimm 16" W x 72" H x 13.5 D Free-Standing Linen Cabinet
If you're a fan of a clean minimal style, you'll love this white free-standing linen cabinet. You get plenty of space for your essentials with the seven shelf layout, and with both exposed and protected shelving, you get style combined with practicality. This space-saving unit will complement any bathroom.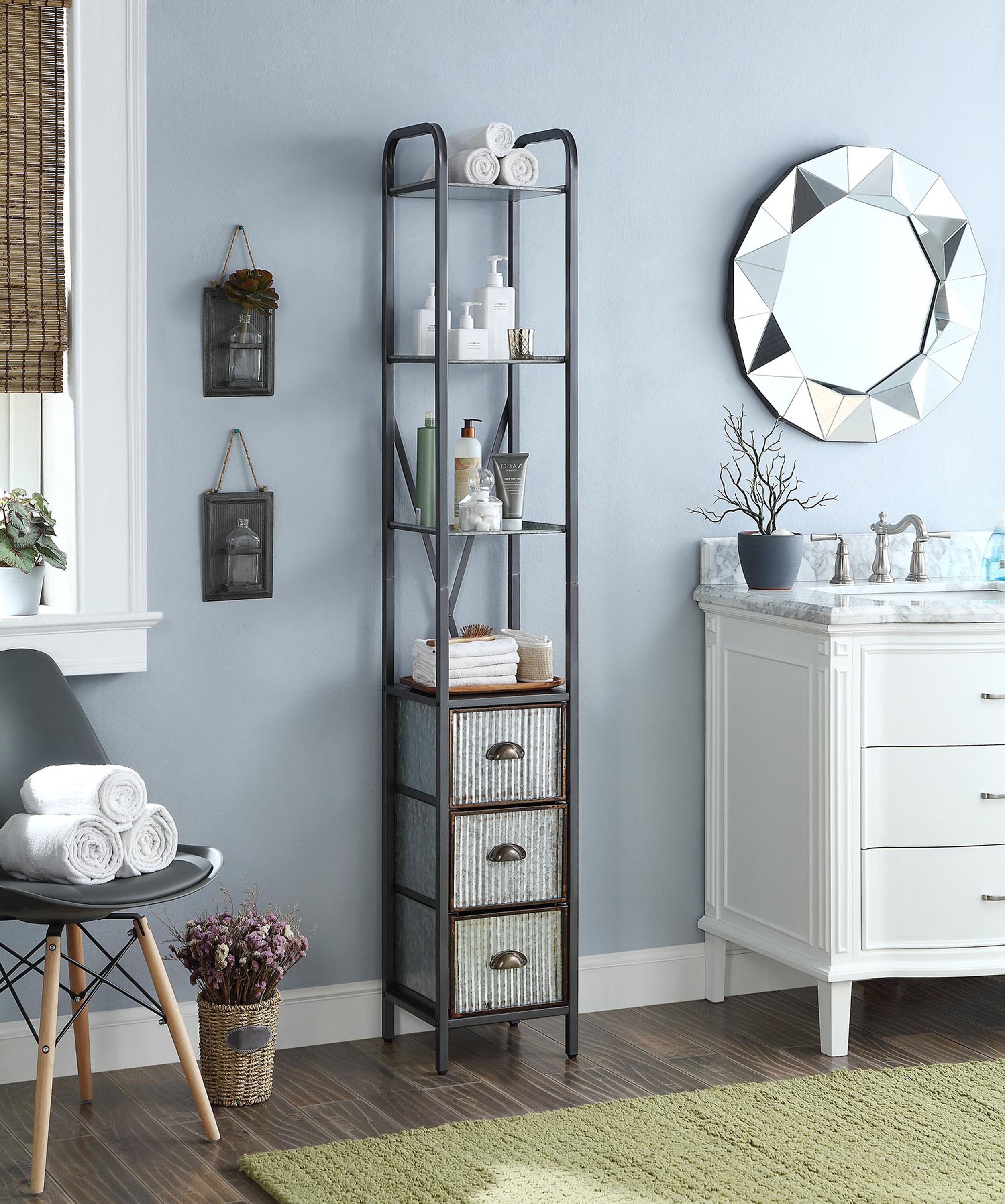 Railey 11.8" W x 72.6" H x 11.22" D Linen Cabinet
For homes with tiny bathrooms, this compact linen cabinet tower is the storage solution you need. With three built-in drawers and four individual shelves, you get ample storage and decorative space. With an exposed metal frame and cool bronze accents, this cabinet lends a timeless industrial feel to your bathroom.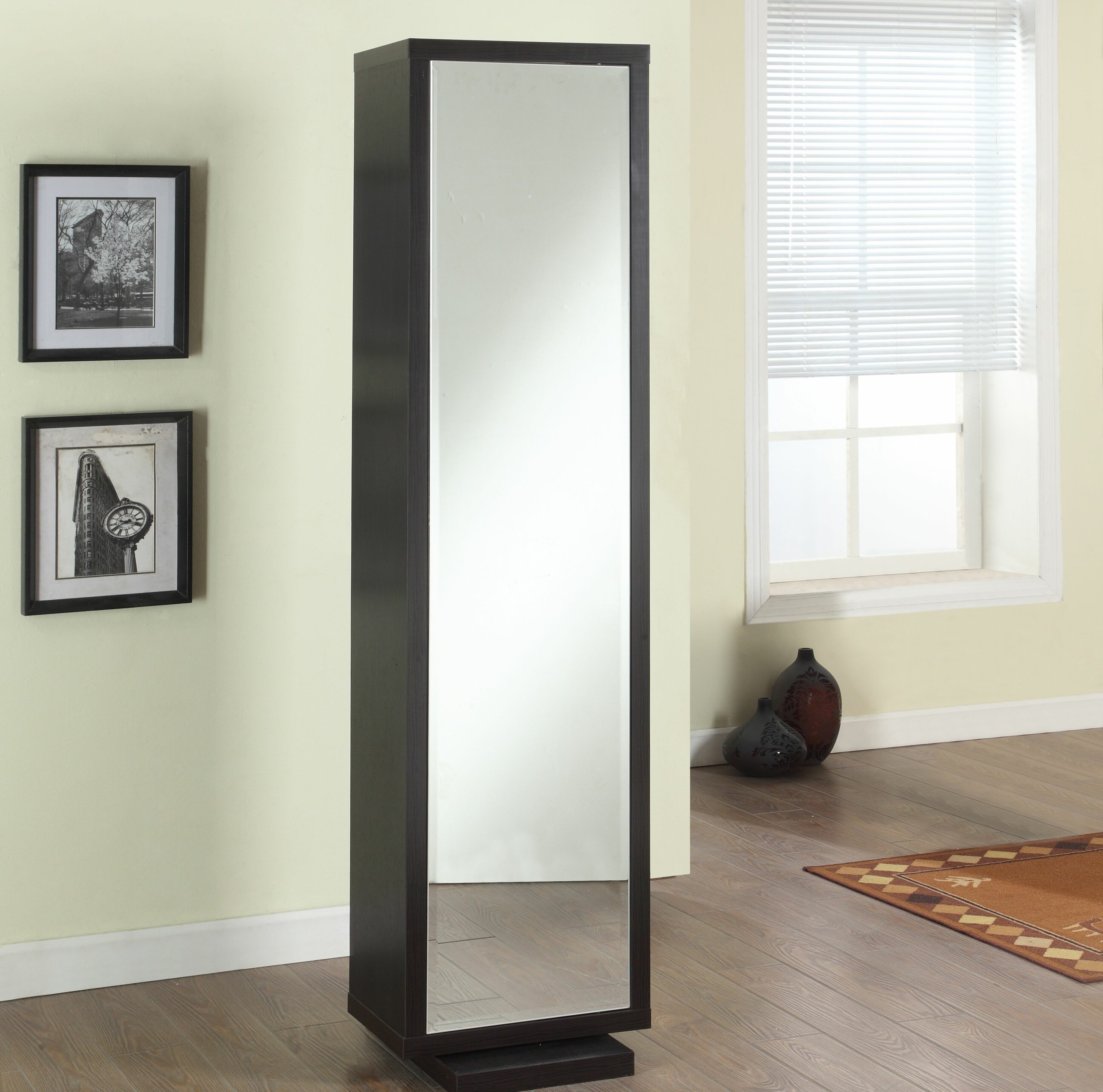 Masvingo 17.5" W x 71" H Linen Storage Tower
Keep your linen protected from dust and out of sight with the smart storage design of this linen tower. Doubling as a full-length mirror, you'd never guess at the abundant storage features on the other side. With 360° rotation, you have access to anything you need. There's a lot of practicality packed into this compact unit.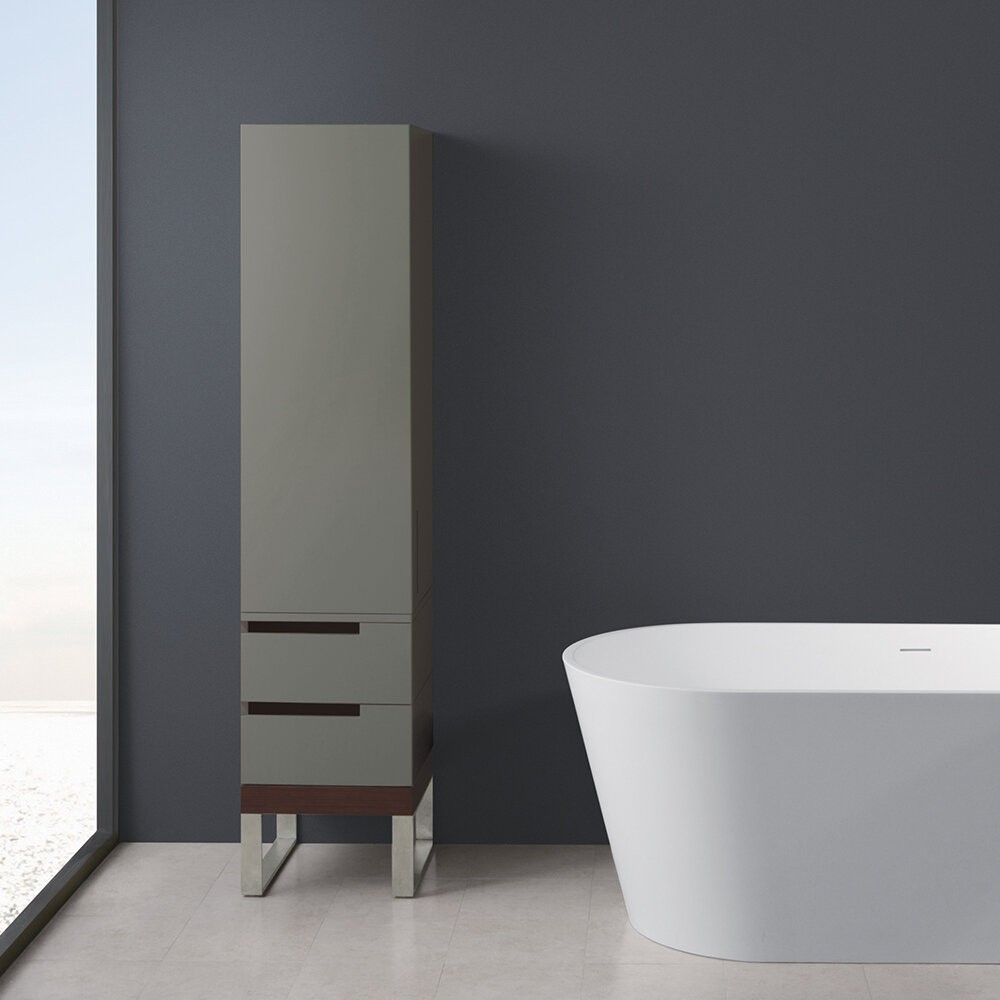 Stack Side 15.75" W x 71.65" H Linen Tower
Style your modern home with this premium storage tower. Not only do you have three fixed shelves and two drawers, you also get internal door storage to optimize space in your bathroom or living area. Everything is neatly protected and tucked out of sight for a minimal uncluttered space.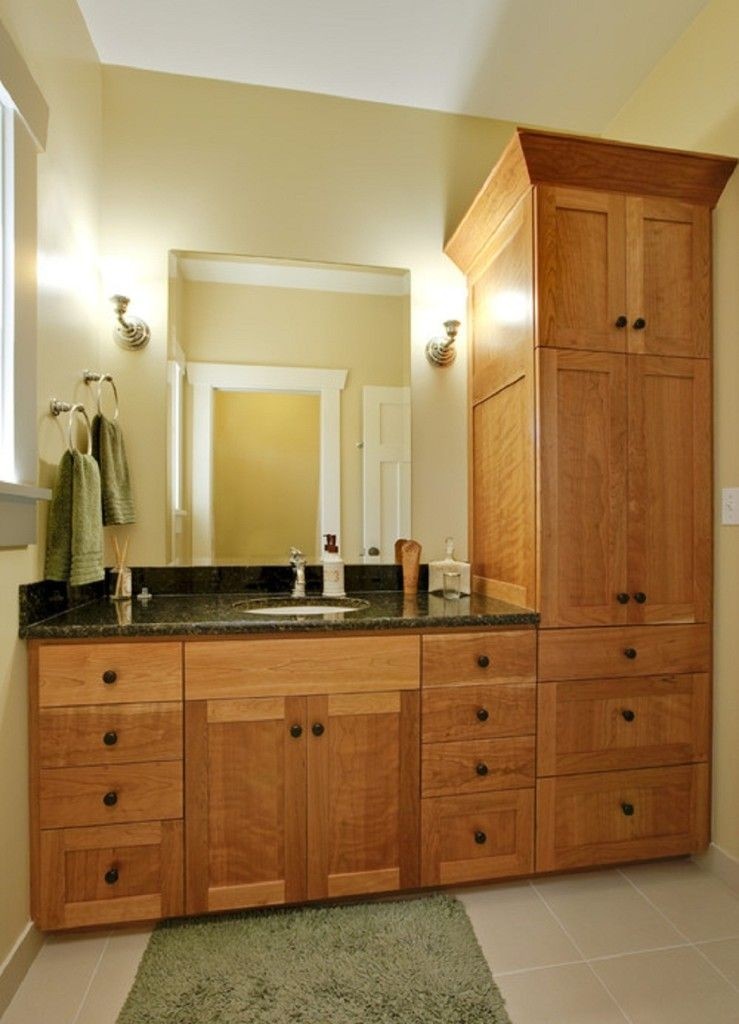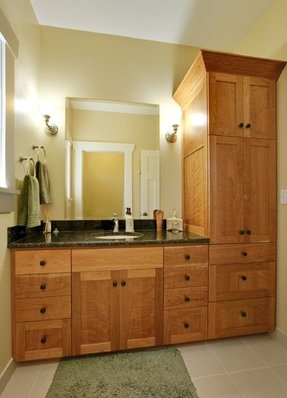 Bathroom
Natural wood cabinets bathroom assembly with dark marble top and oval white sink (which could be a bit bigger as for my taste). With wood grain cabinets, the bathroom gains this close-to-nature traditional look it would otherwise lack.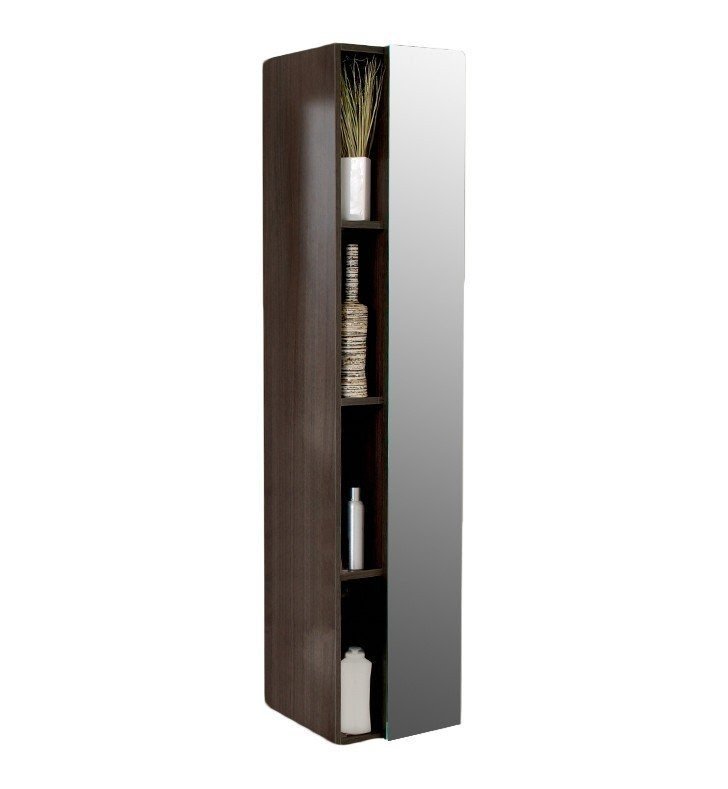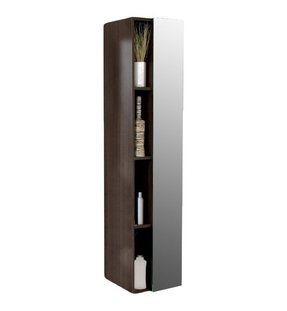 16" x 67" Bathroom Linen Cabinet
The tall linen cabinet for the bathroom is a stylish detail that allows you to accommodate all the little things toilet in your bathroom. Impressively it is made of sturdy and perfect for everyday use.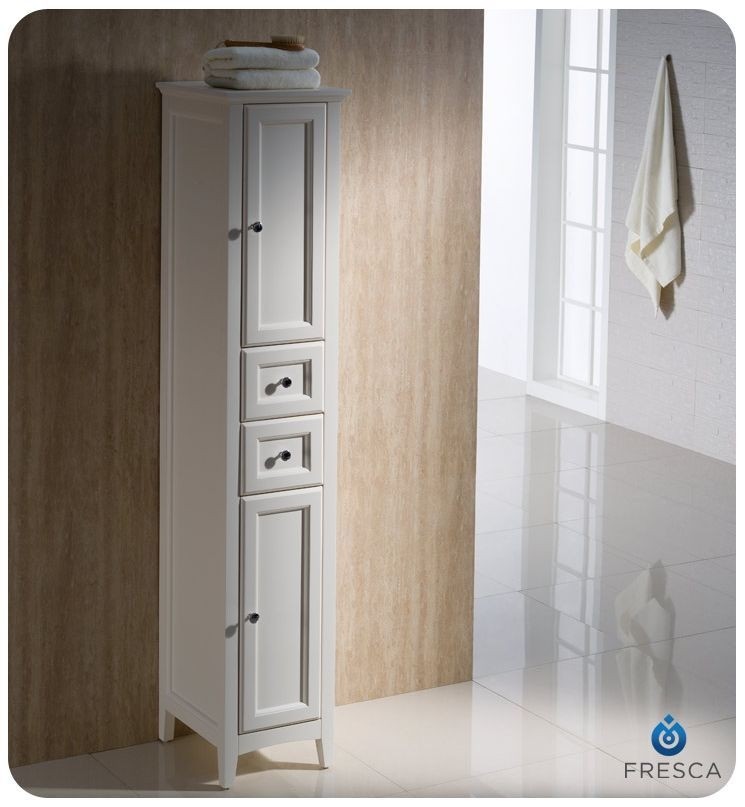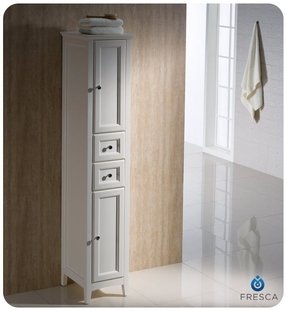 Oxford 14" x 68" Bathroom Linen Cabinet
Bathroom cabinet with four inner shelves and featuring traditional design. The shelves are hidden behind two doors. The furniture is made of solid wood, a durable and solid material which should last for years.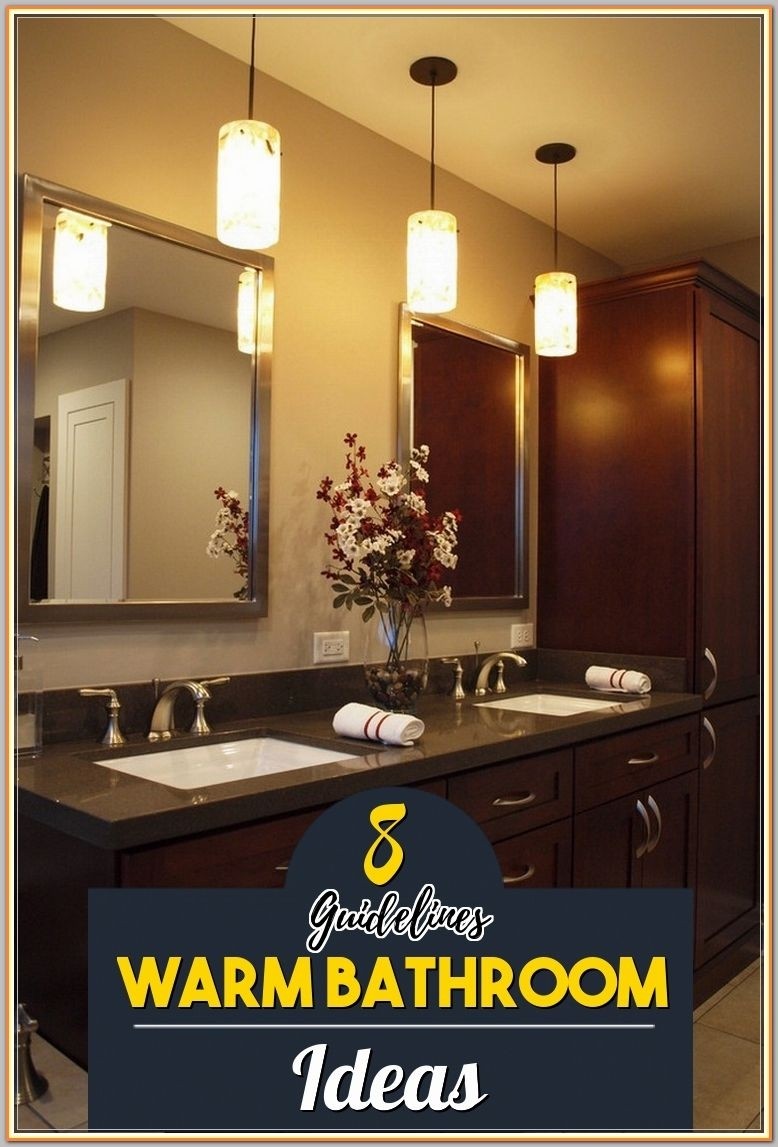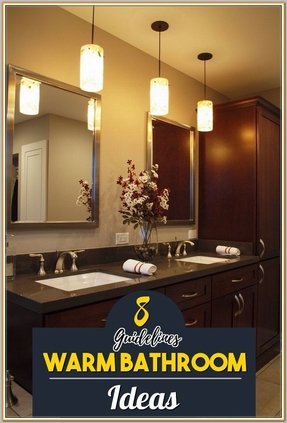 Bathroom pendant lighting
A stunning bathroom with an elegant set of furniture and beautiful lighting fixture. The sink base features a lot of storage space in several drawers. Classy mirrors in silver, glossy frames also add to the atmosphere.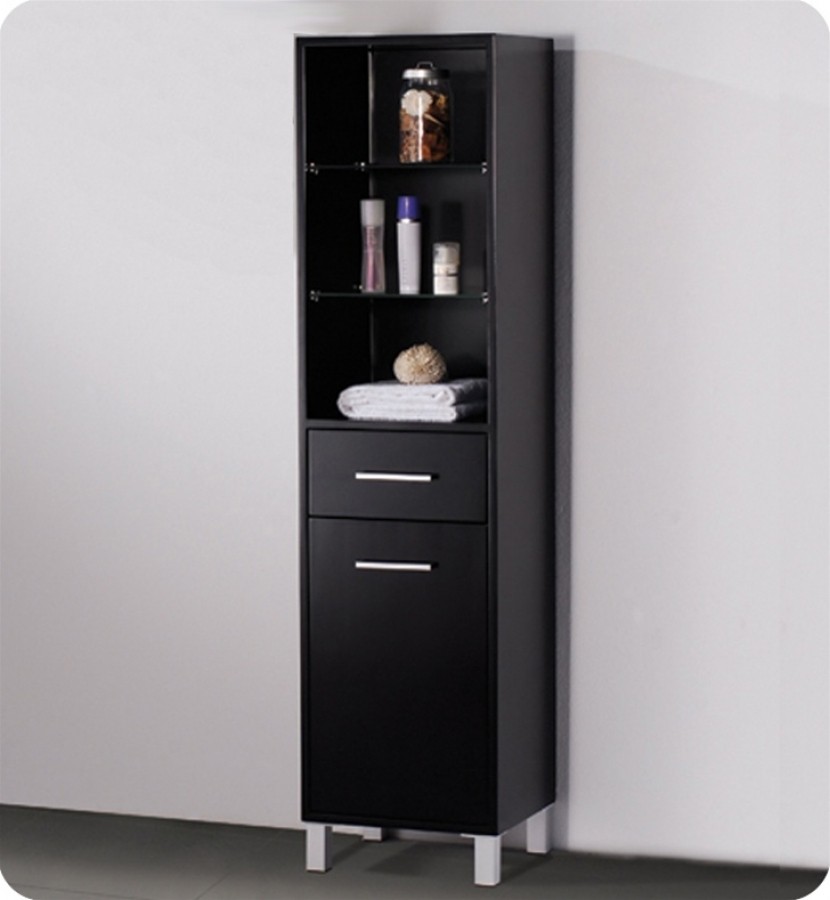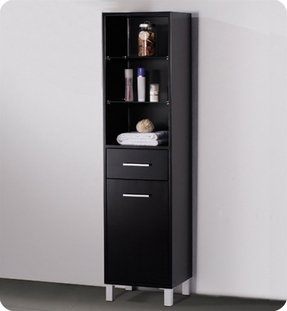 15.75" x 58" Bathroom Linen Cabinet
A freestanding linen tower/bathroom cabinet. Modern style, dark espresso finish. Three open shelves, one drawer and one compartment with doors. Good quality and very functional piece of furniture for your bathroom.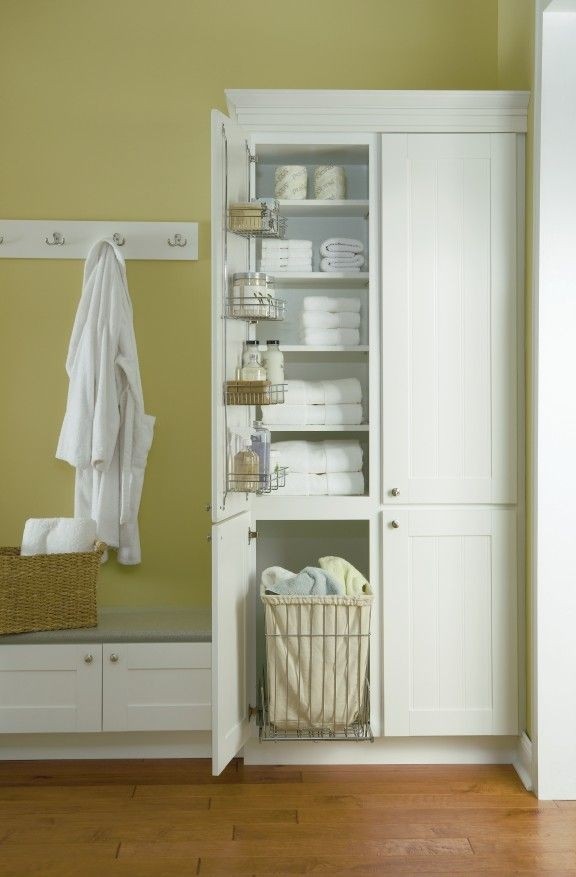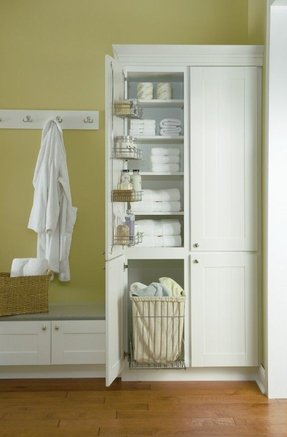 Such a nice set of furniture, perfect for a master bathroom. Beautiful, tall cabinet to store all your towels and cosmetics in, with a built-in laundry basket. Simplistic, modern design, goes great with a ceramic bathtub.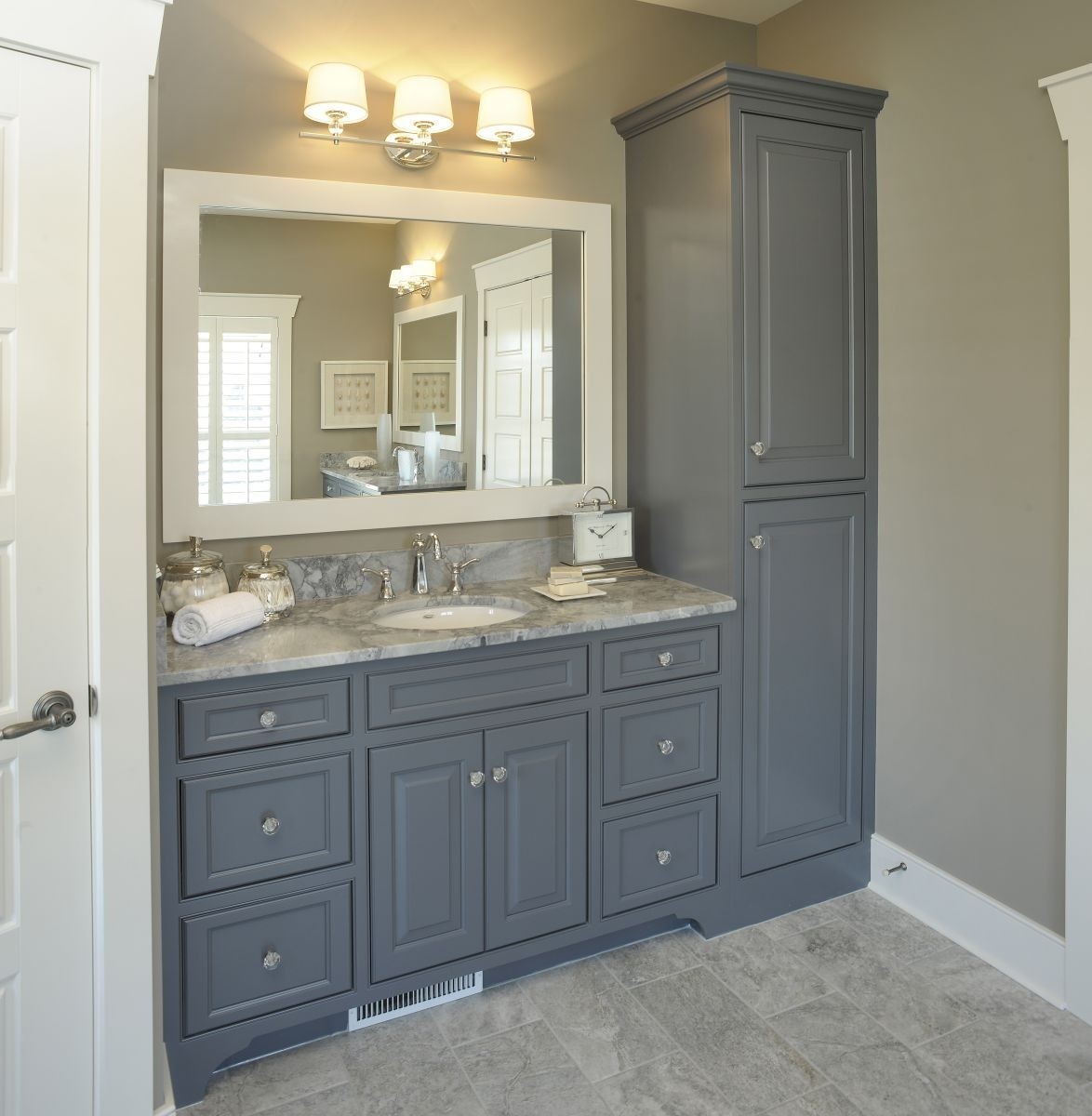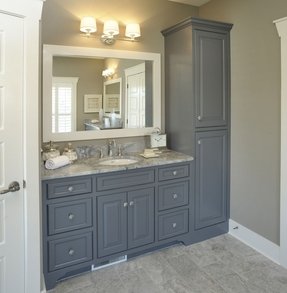 An elegant shelving unit for a bathroom. It features plenty of cabinets for linen and cosmetics. It's in a pretty, bluish color with classy, silver knobs. The sink unit has a marble top, which perfectly matches here.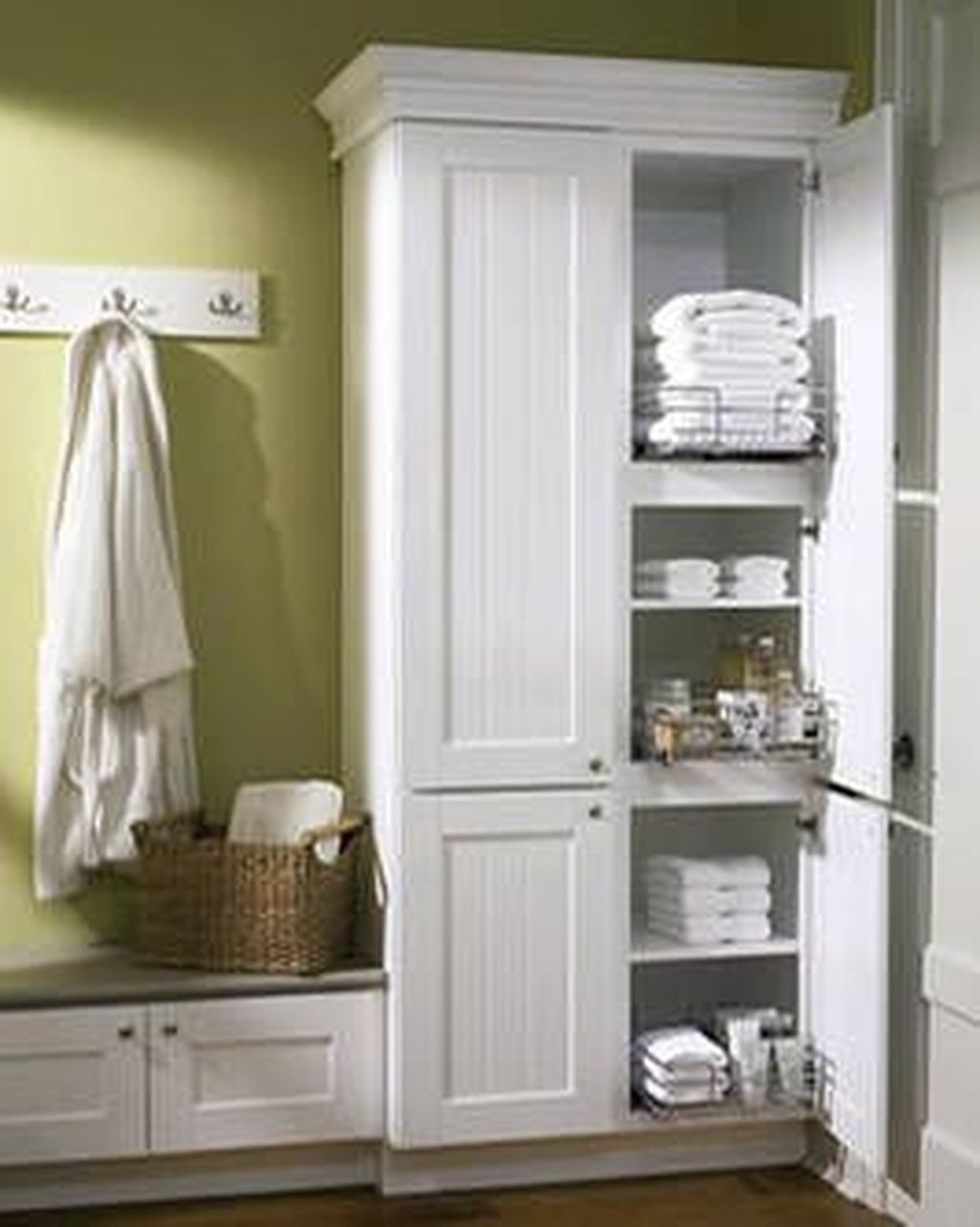 An aesthetic traditional standing bathroom unit made of white-finished wooden materials. It has a recessed base and a moulding crown top. Each of 2 cabinets has 2 doors with small round metal knobs. Cabinets are equipped with adjustable shelves.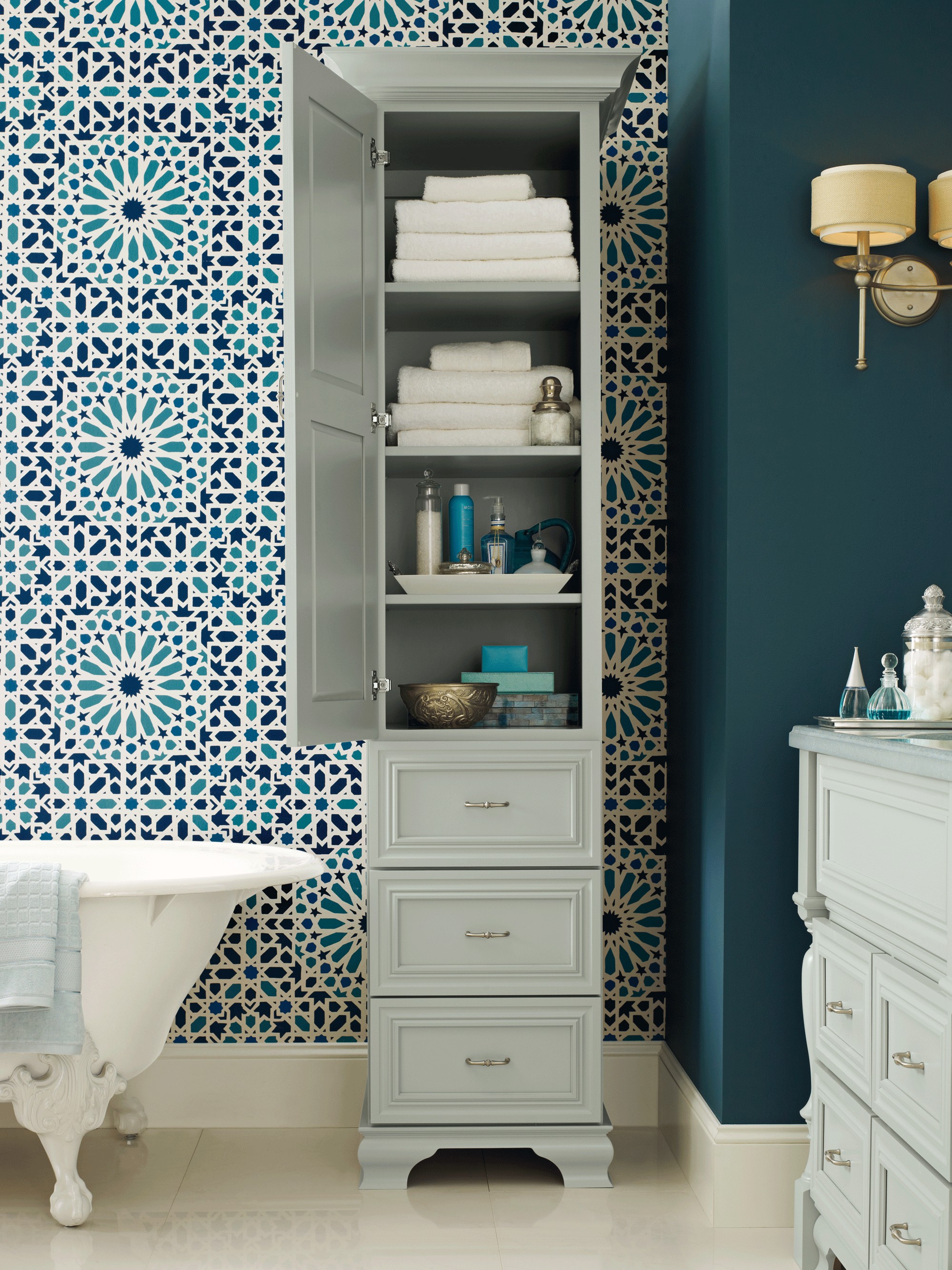 This tall linen cabinet adds a touch of elegance to your bathroom. It features an impressive storage space divided between 4 shelves and 3 drawers. Note also how marvellous it corresponds with the mosaic tiles behind it.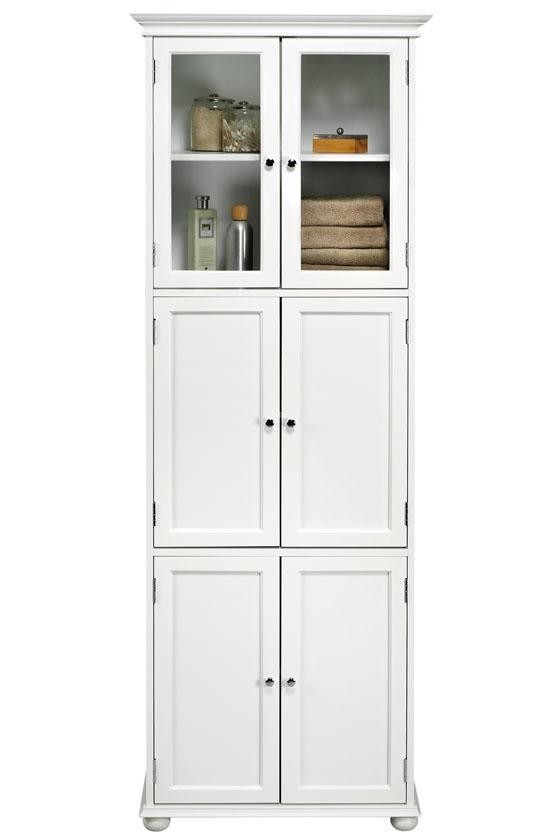 Choice of good cabinet intended to bathroom is a very difficult task. This tall cupboard will fit perfectly to this role. It is composed of three spacious closets - you can used them to storage towels and cosmetics.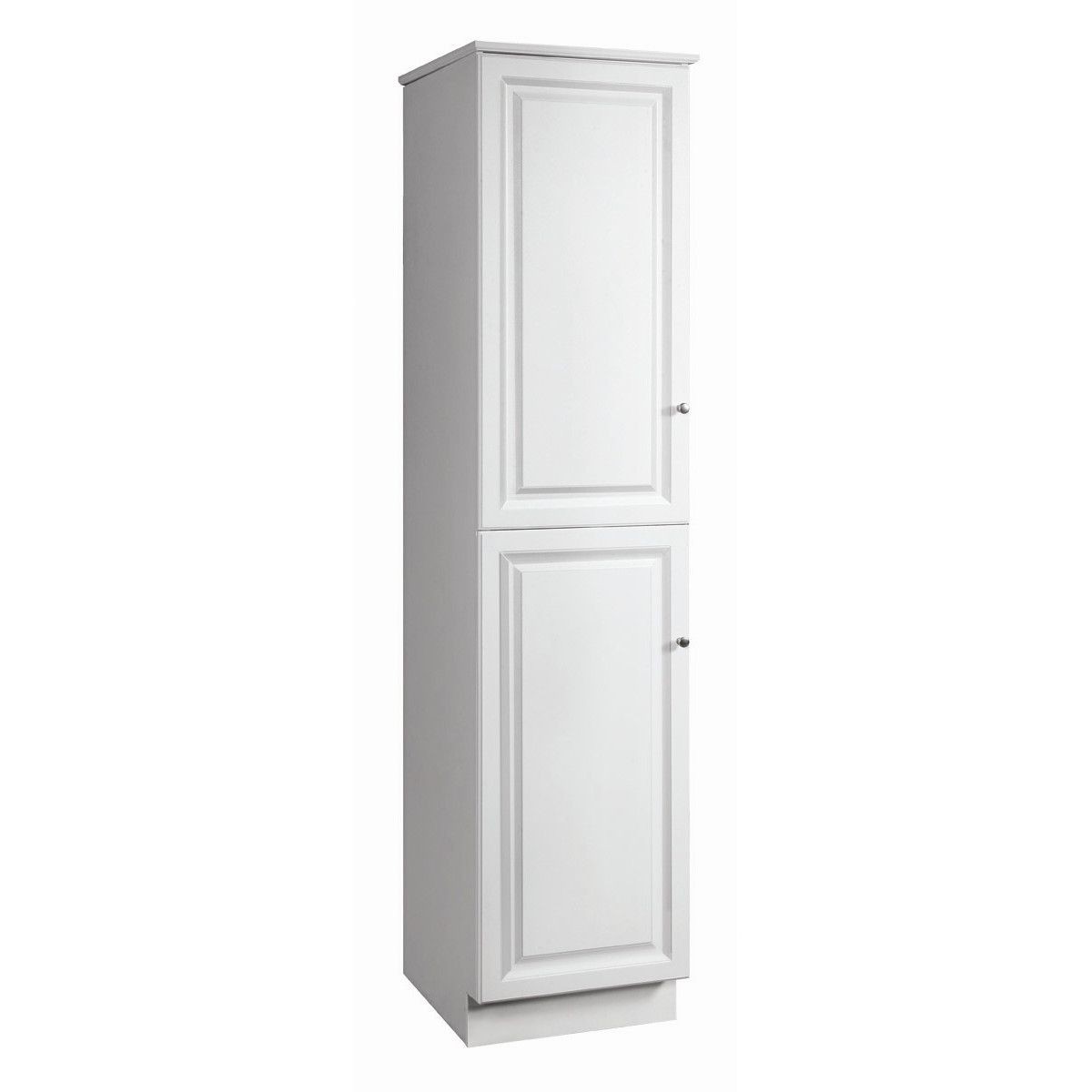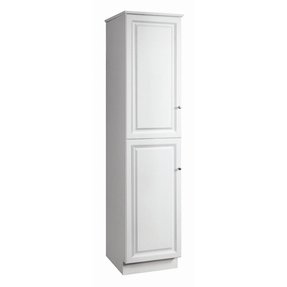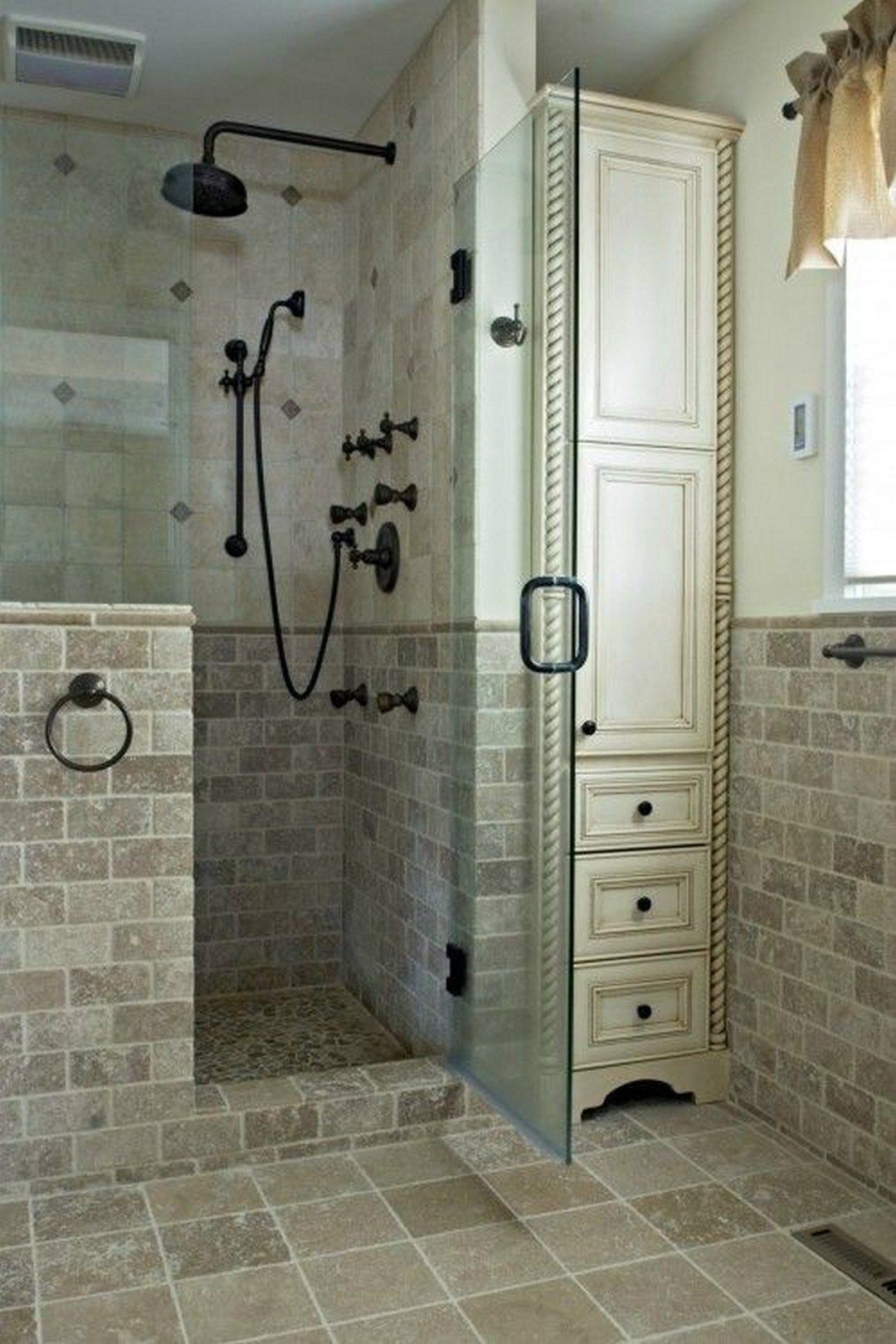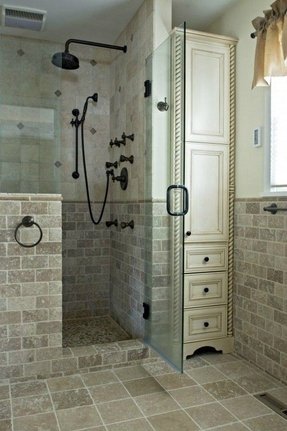 Using every inch of space by putting a tall utility cabinet in the bathroom for linens & such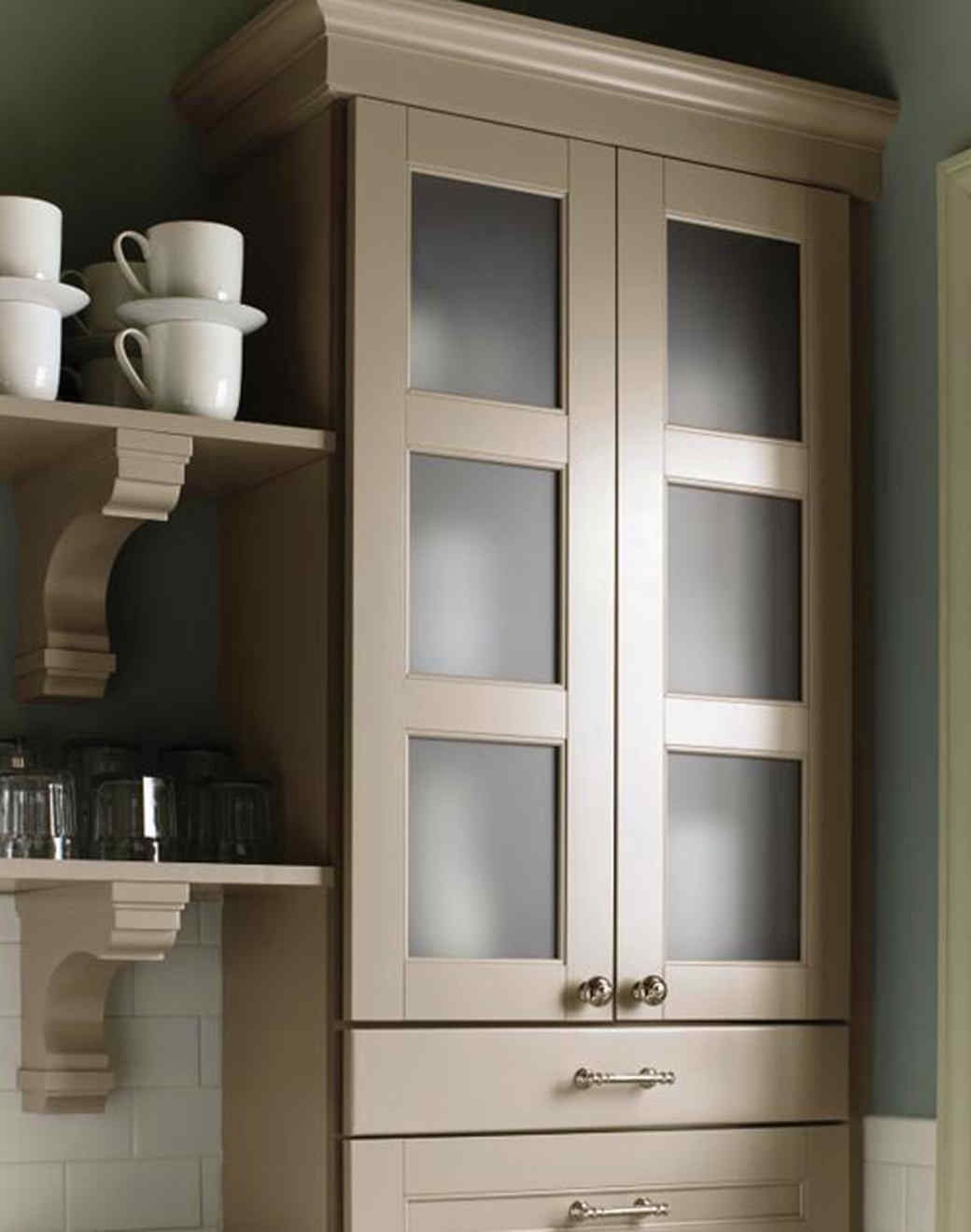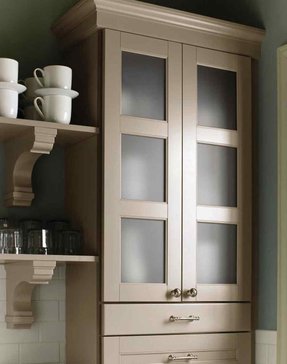 This tall linen cabinet makes a perfect addition to your kitchen or bathroom space. Creates a great space to store your supplies, from towels to cutlery. Its mutton doors and frosted glass give practicality, as well as charm.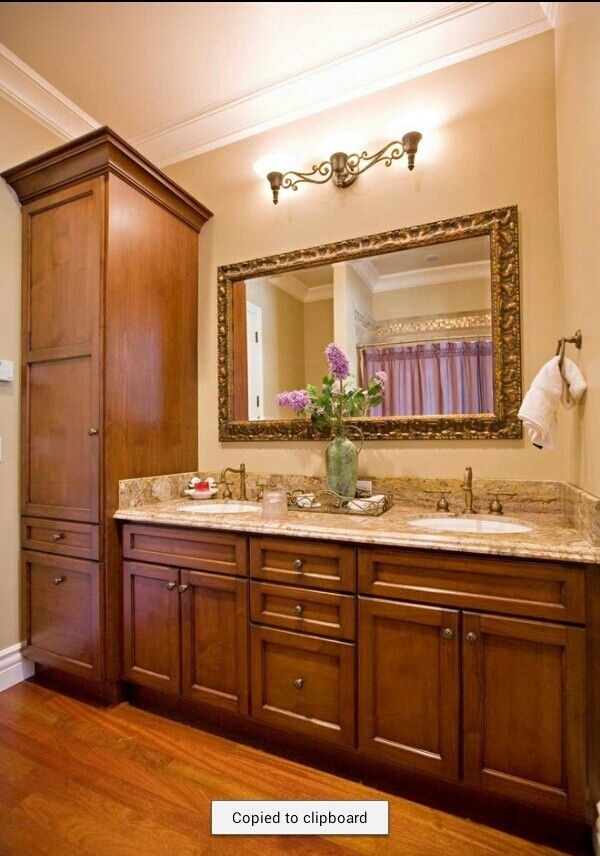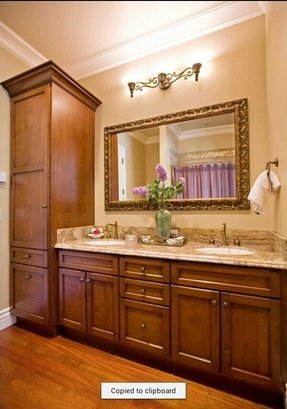 this is what i want for the master bathroom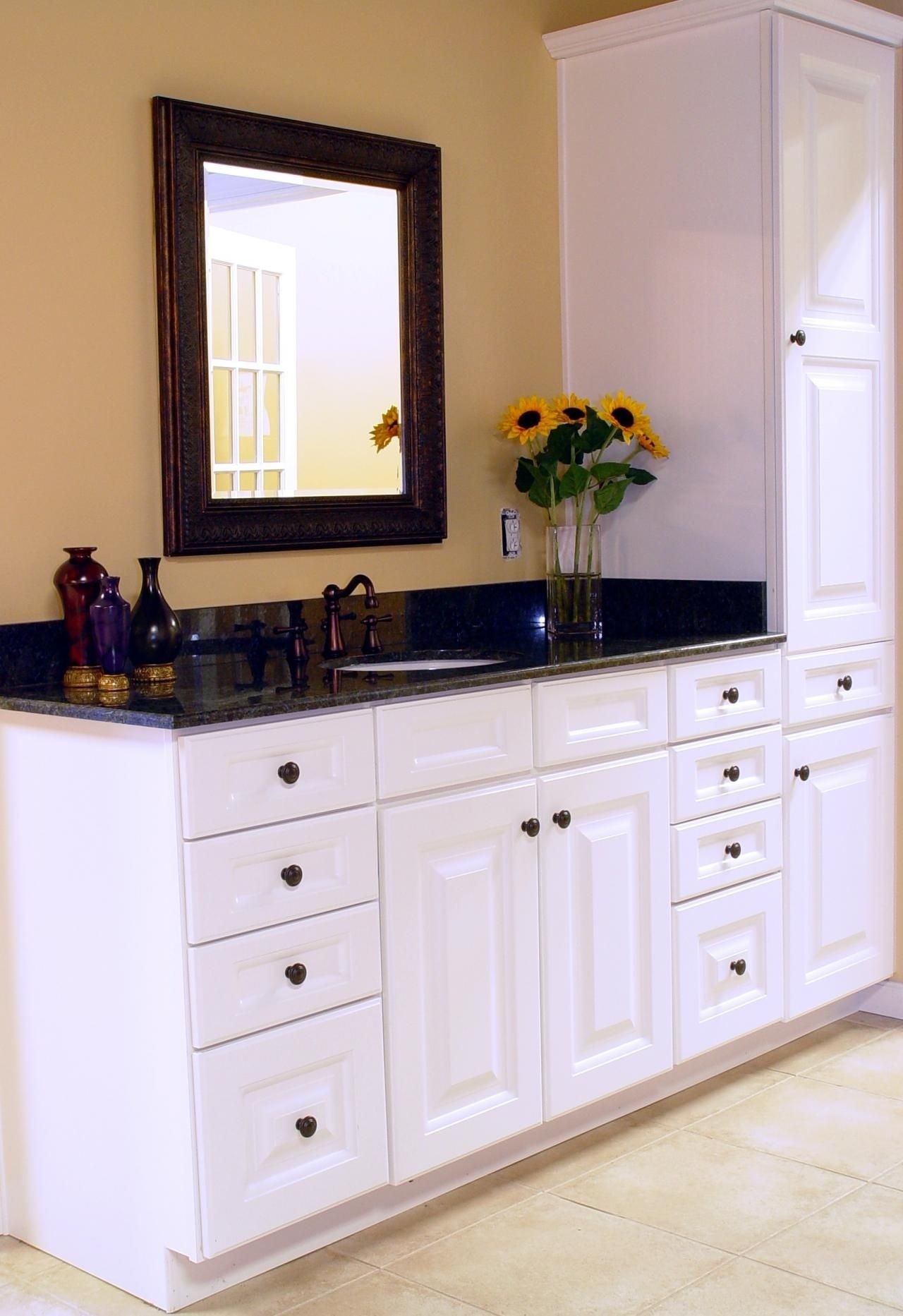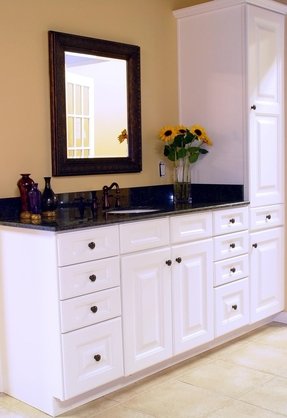 Much different look, but something like tall, almost to ceiling, cabinet on far right... For general bath in corner near door?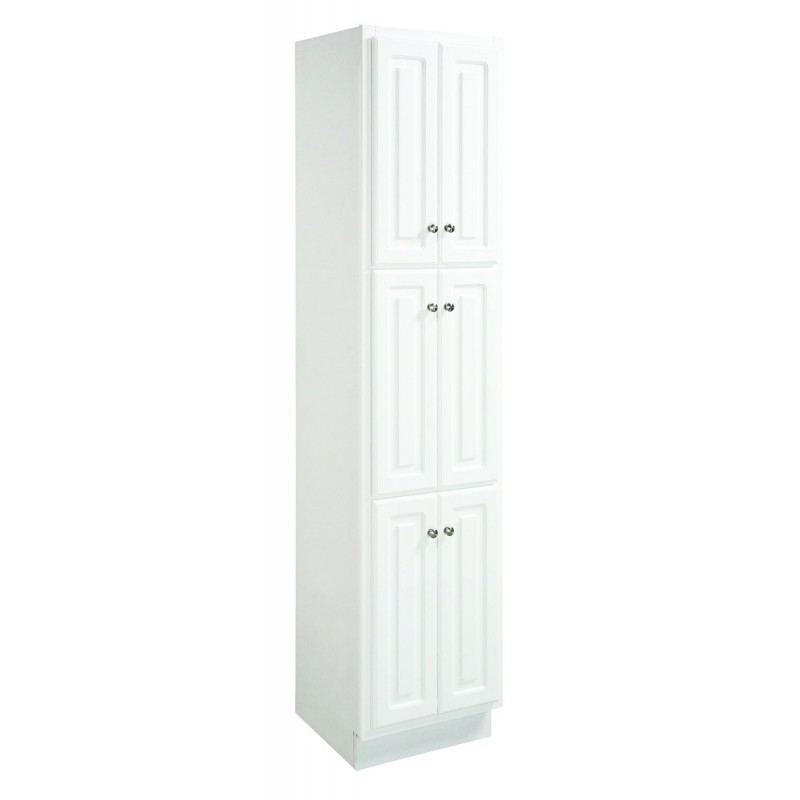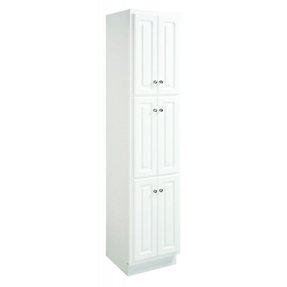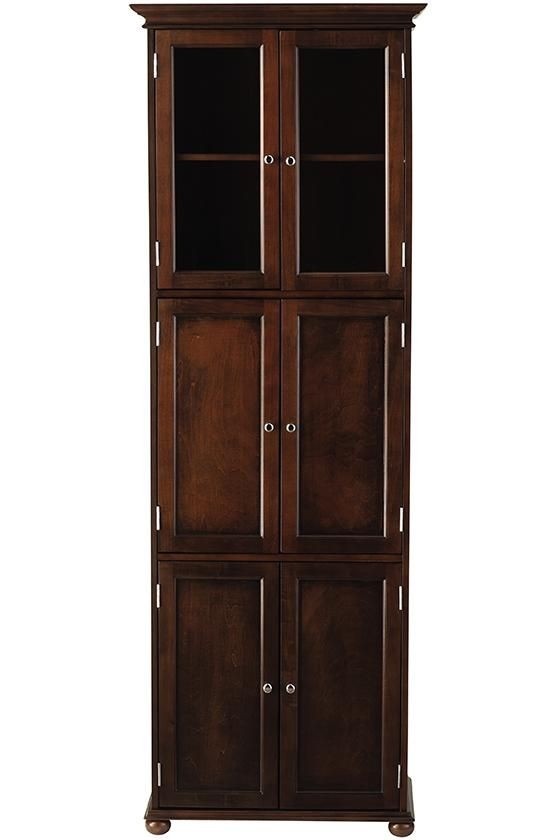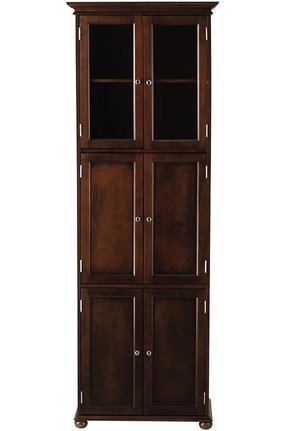 Hampton Bay 6-Door Tall Cabinet- storage for upstairs bathroom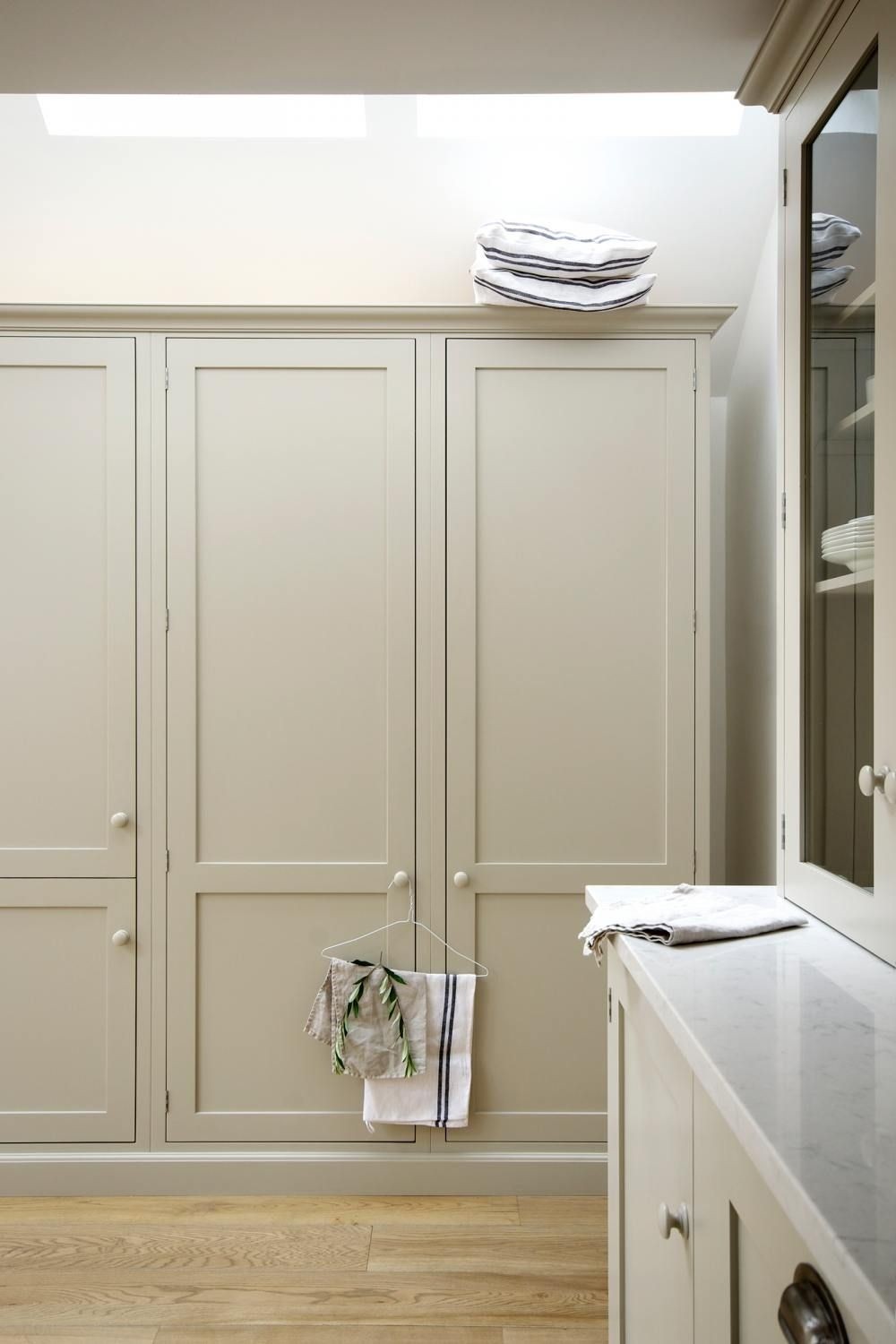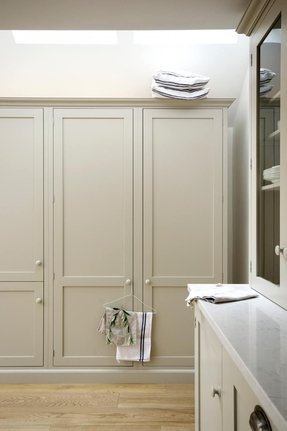 Beautiful and practical triple larder cupboards in the Kew Shaker Kitchen by deVOL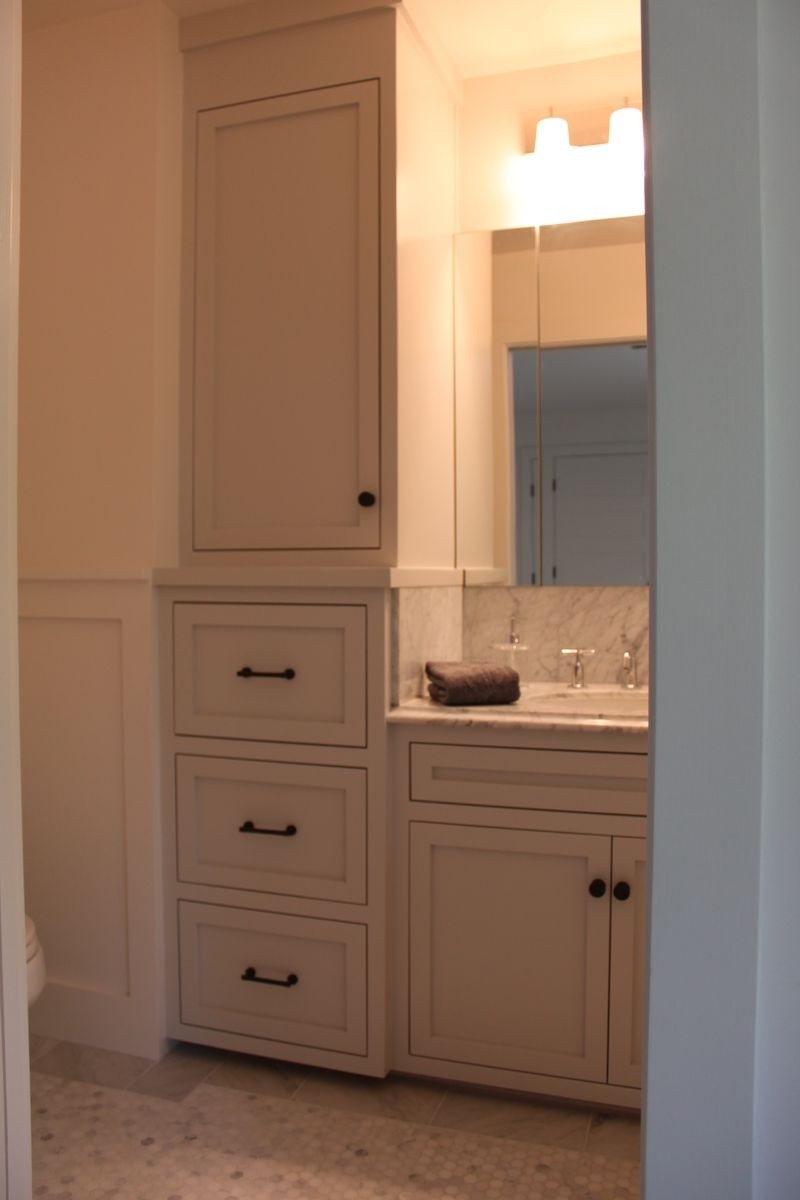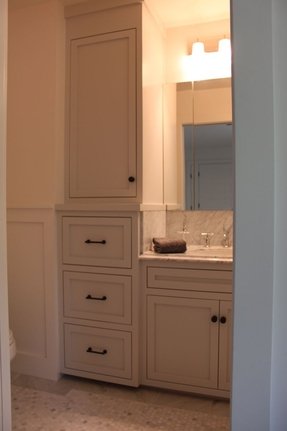 tall linen cabinets for bathroom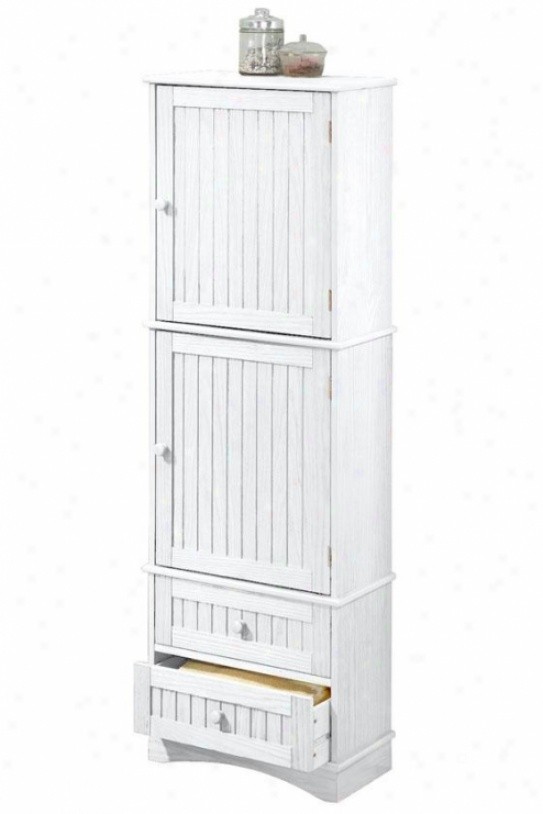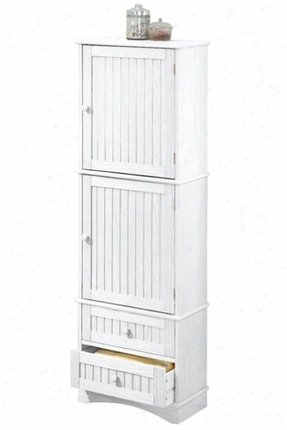 Linen Cabinets – Bathroom Linen Cabinet – Corner Linen Cabinet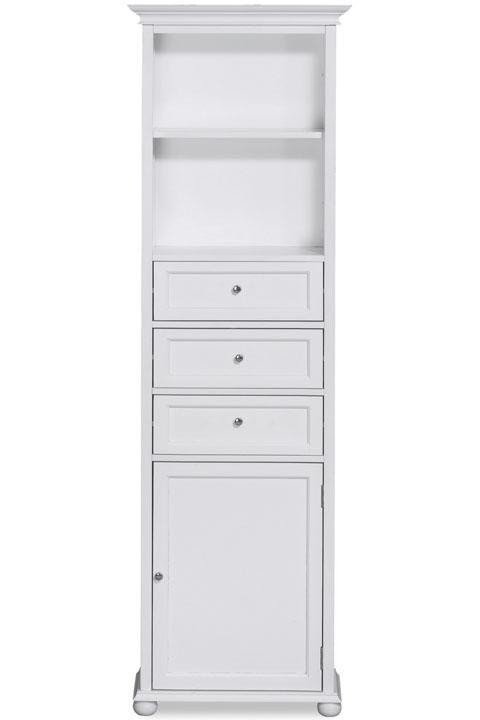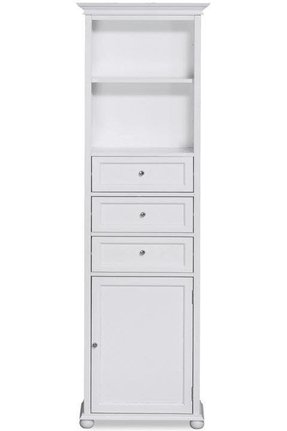 Bathroom cabinet for storing towels, cosmetics, toiletries and others needed stuff. Construction is made of wood. It consists of 2 open shelves, cabinet and 3 drawers. Simple form and functional design.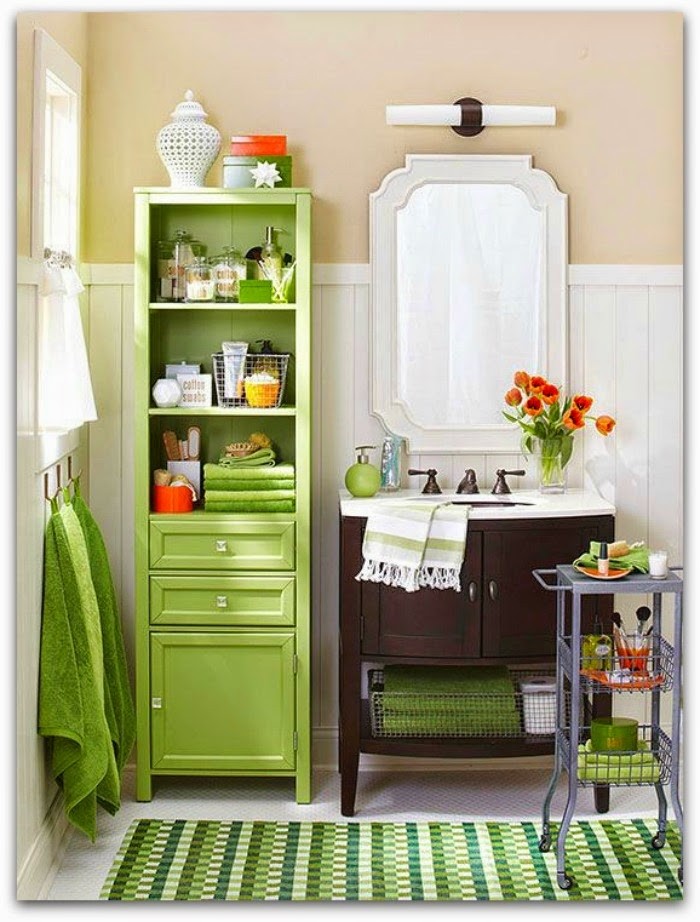 Often there's not much free floor space left in bathrooms. A cabinet that is narrow but tall, like used in this apple green accented bathroom, and multitiered boosts therefore the storage capacity, creating a neat place to store bathroom essentials.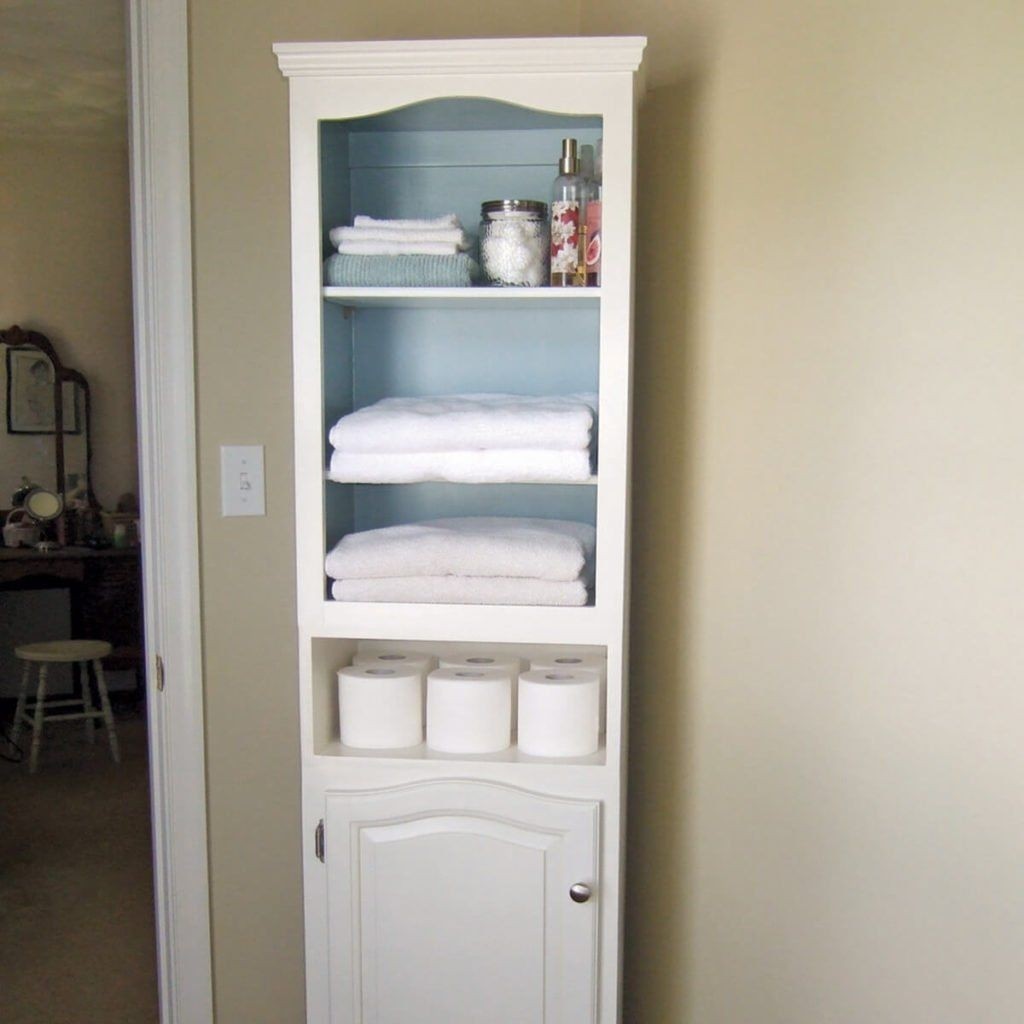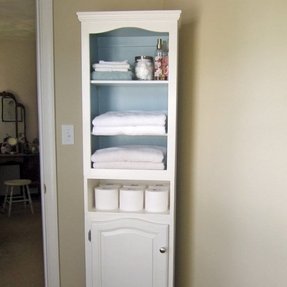 I made this cabinet from 2 thrift store kitchen cabinets. I built a simple box from 3/4" mdf (just tall enough for toilet paper) to put in between the cabinets. The feet are round wooden drapery finials.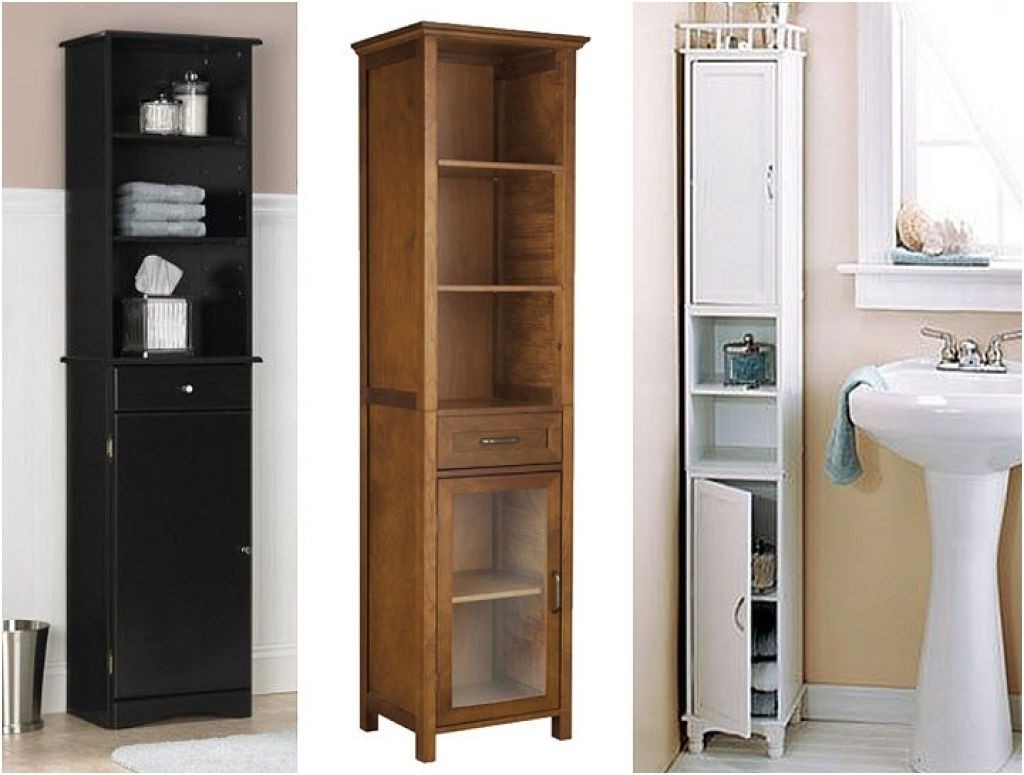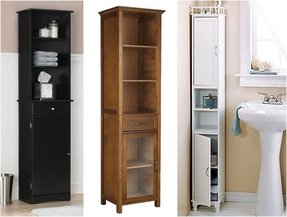 maximizes the storage space height wise tall bathroom storage cabinet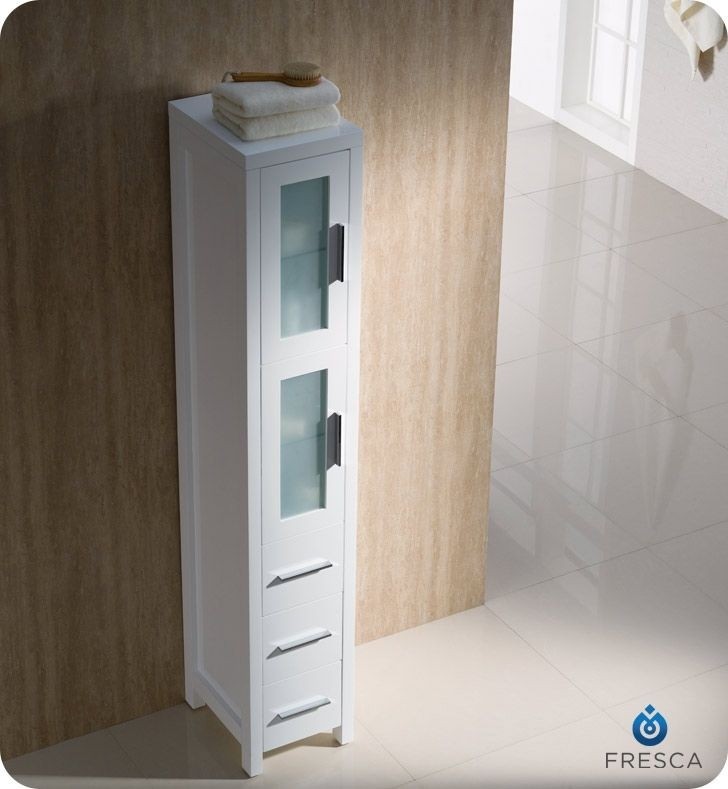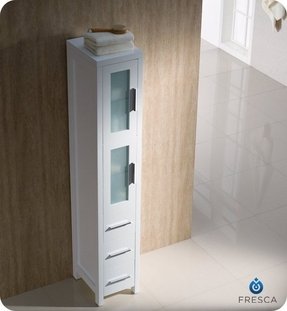 Tall Linen Cabinets For Bathroom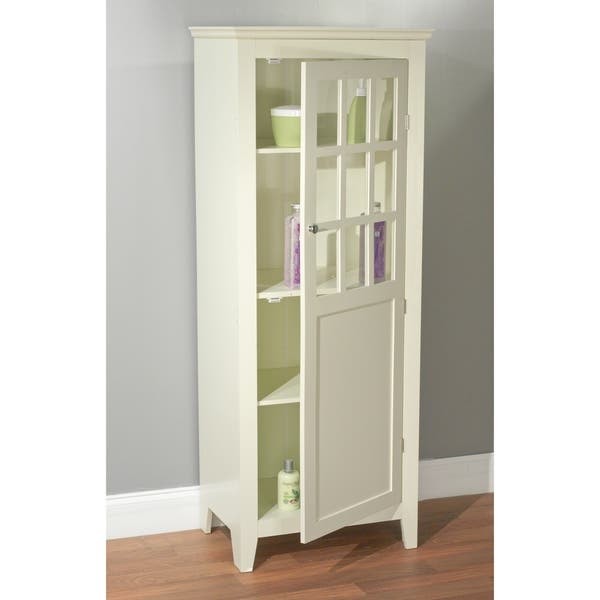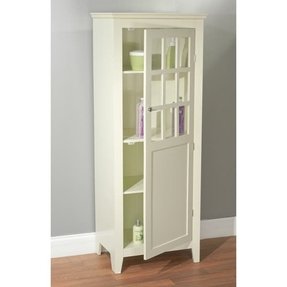 Storage for Every Room Window Pane One Door Tall Linen Cabinet - Antique White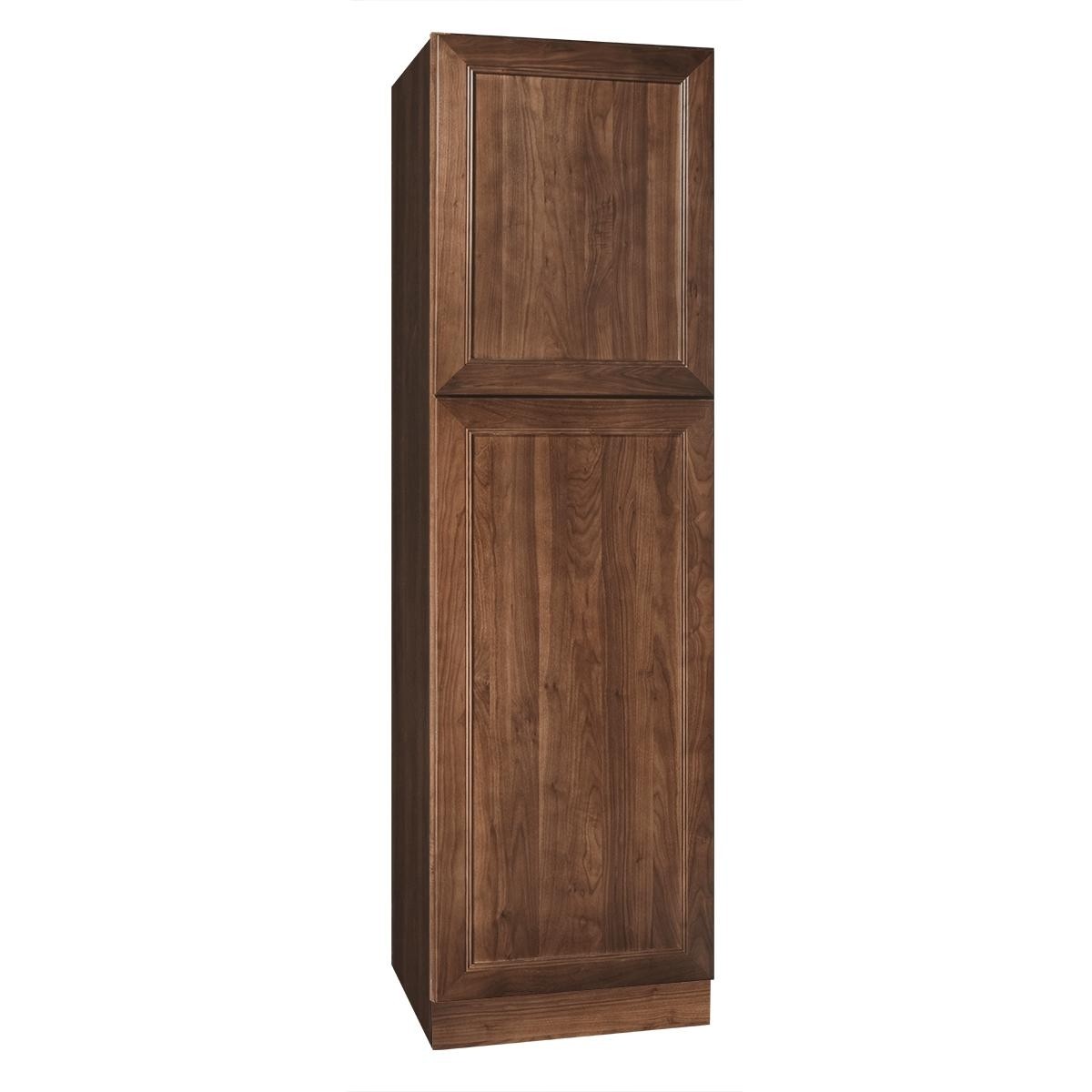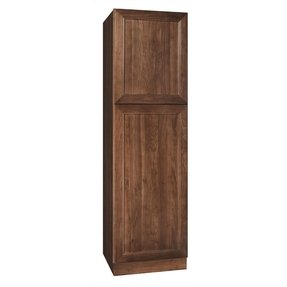 San Remo Series 24x84-inch Tall Linen Cabinet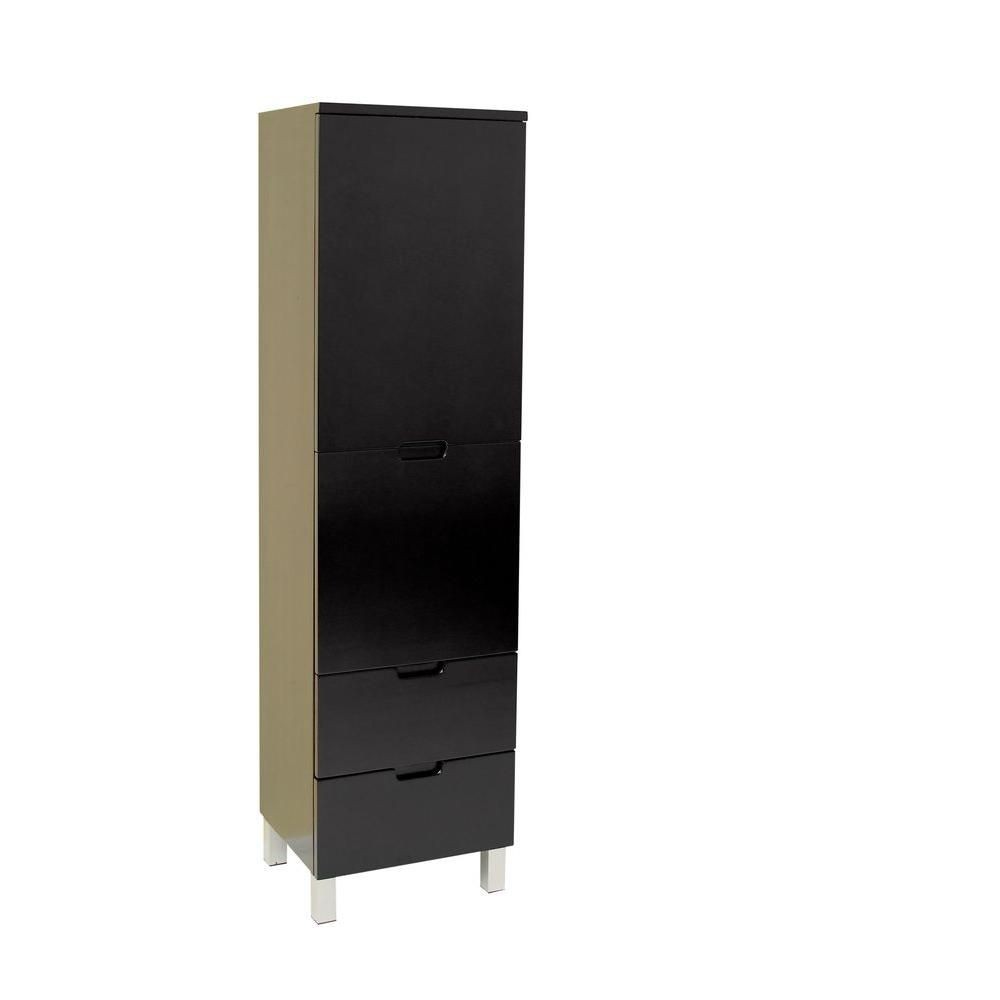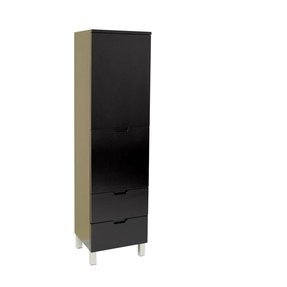 Bathroom 15.75" x 58" Linen Cabinet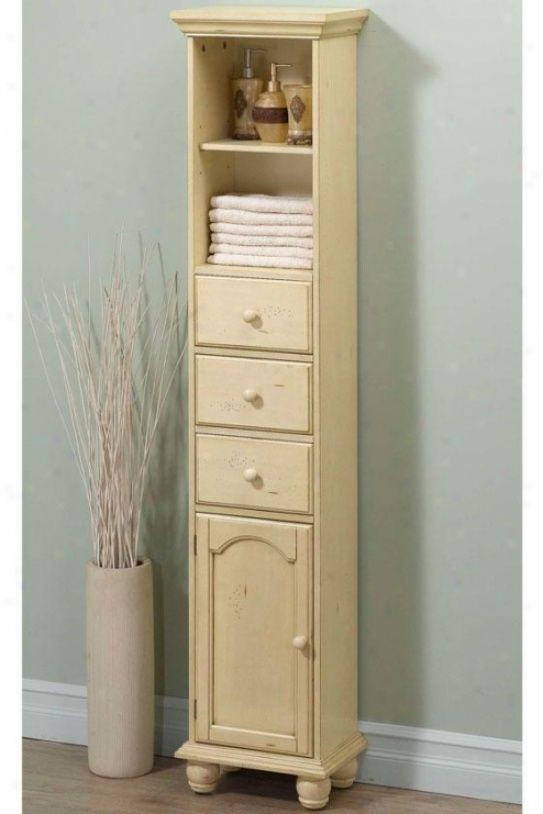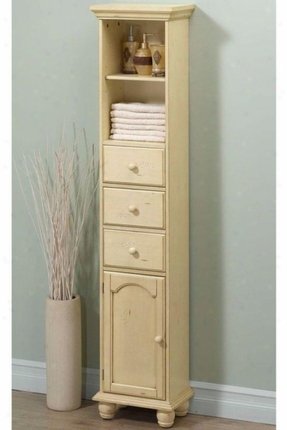 Home Depot – Craftsman 14-1/2 in. Ash Wood Macintosh Oak Finish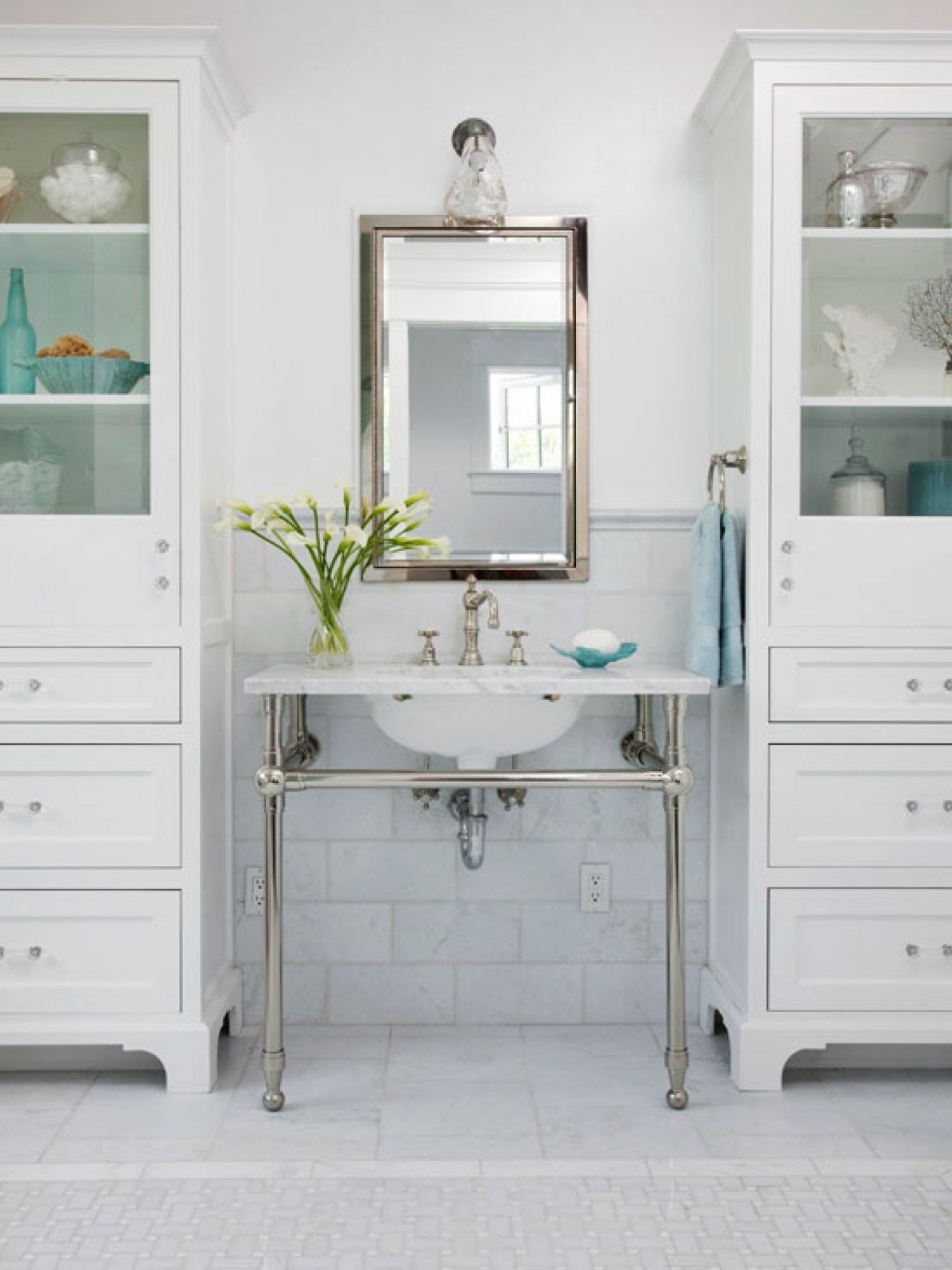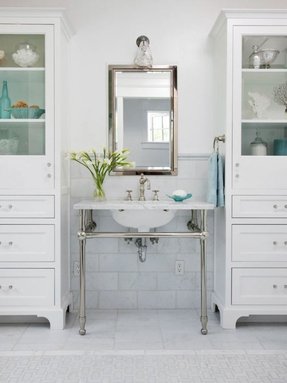 Vanity Area with Furniture-Style Cabinets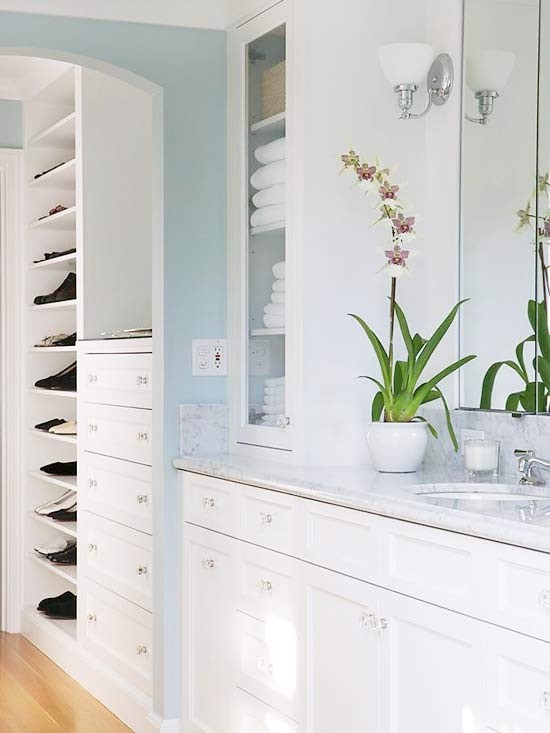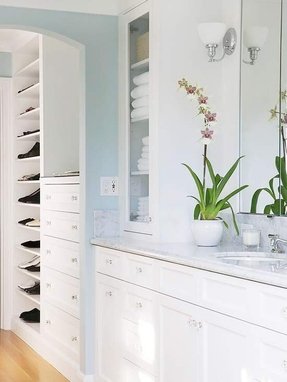 Love the floor to ceiling shoe shelf and the built in dresser- great for undergarments, workout clothes, etc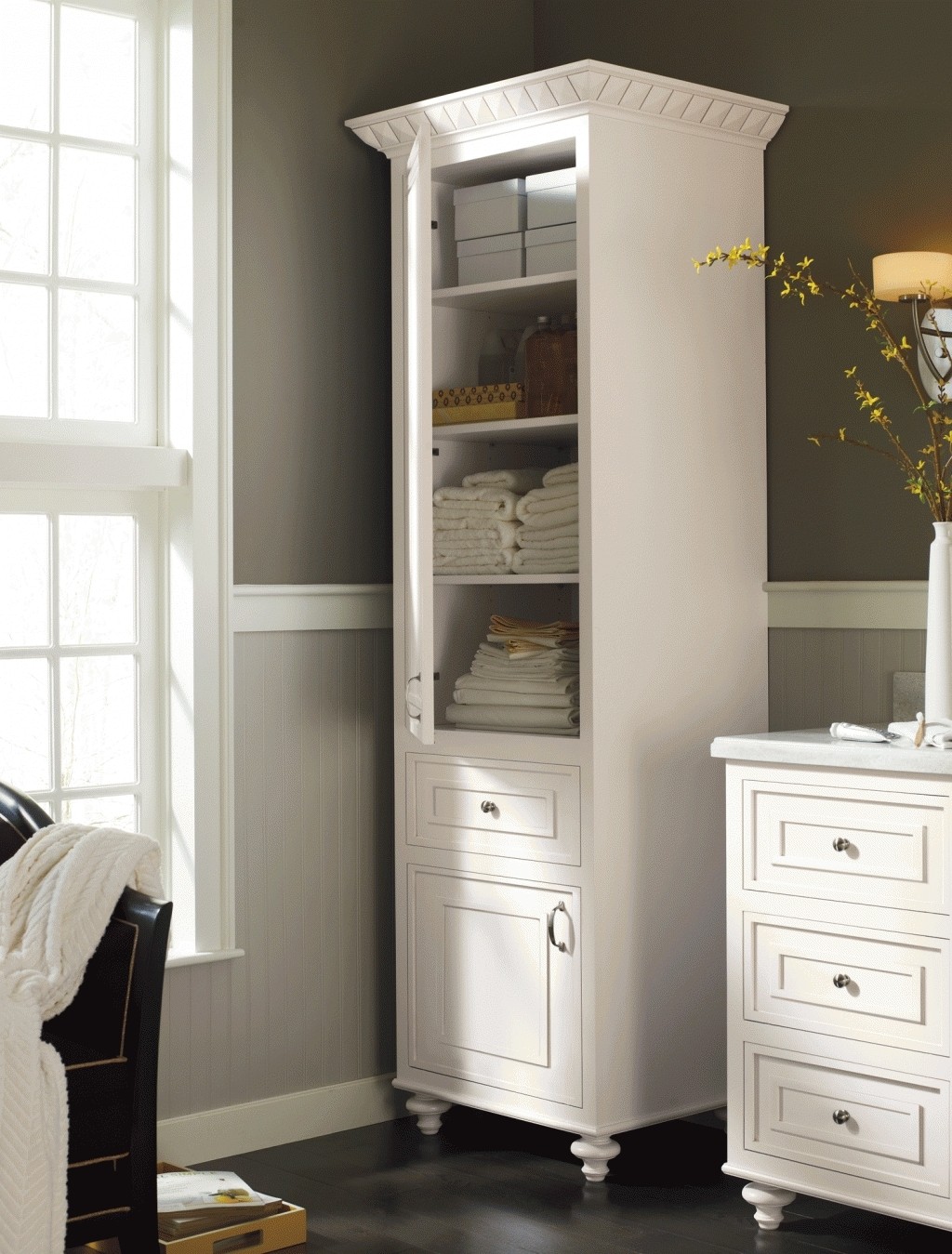 Tall Linen Cabinets For Bathrooms | Bathroom Cabinets Ideas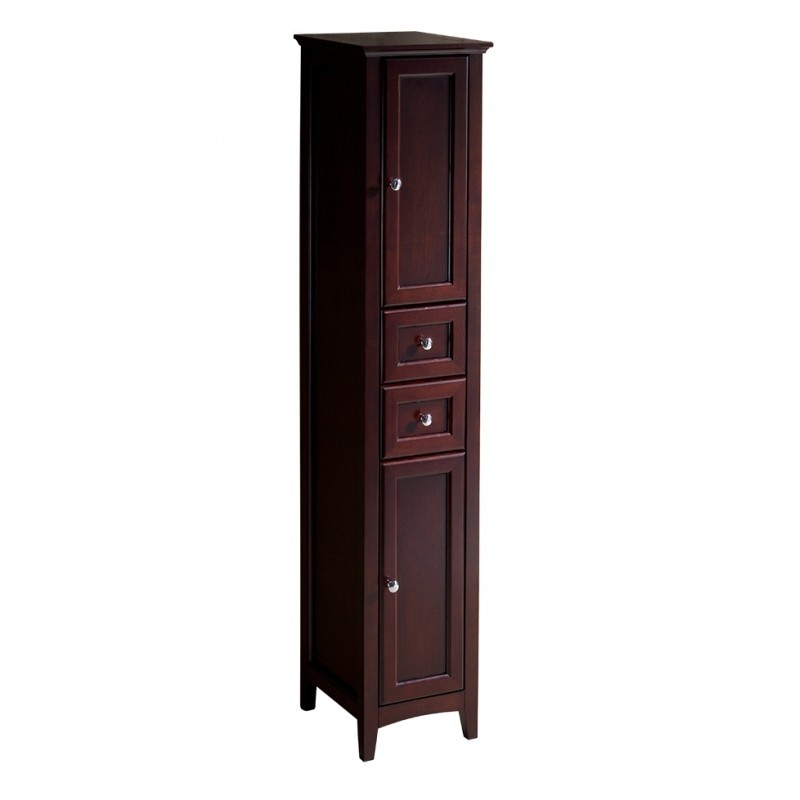 Fresca Oxford Mahogany Tall Bathroom Linen Cabinet ...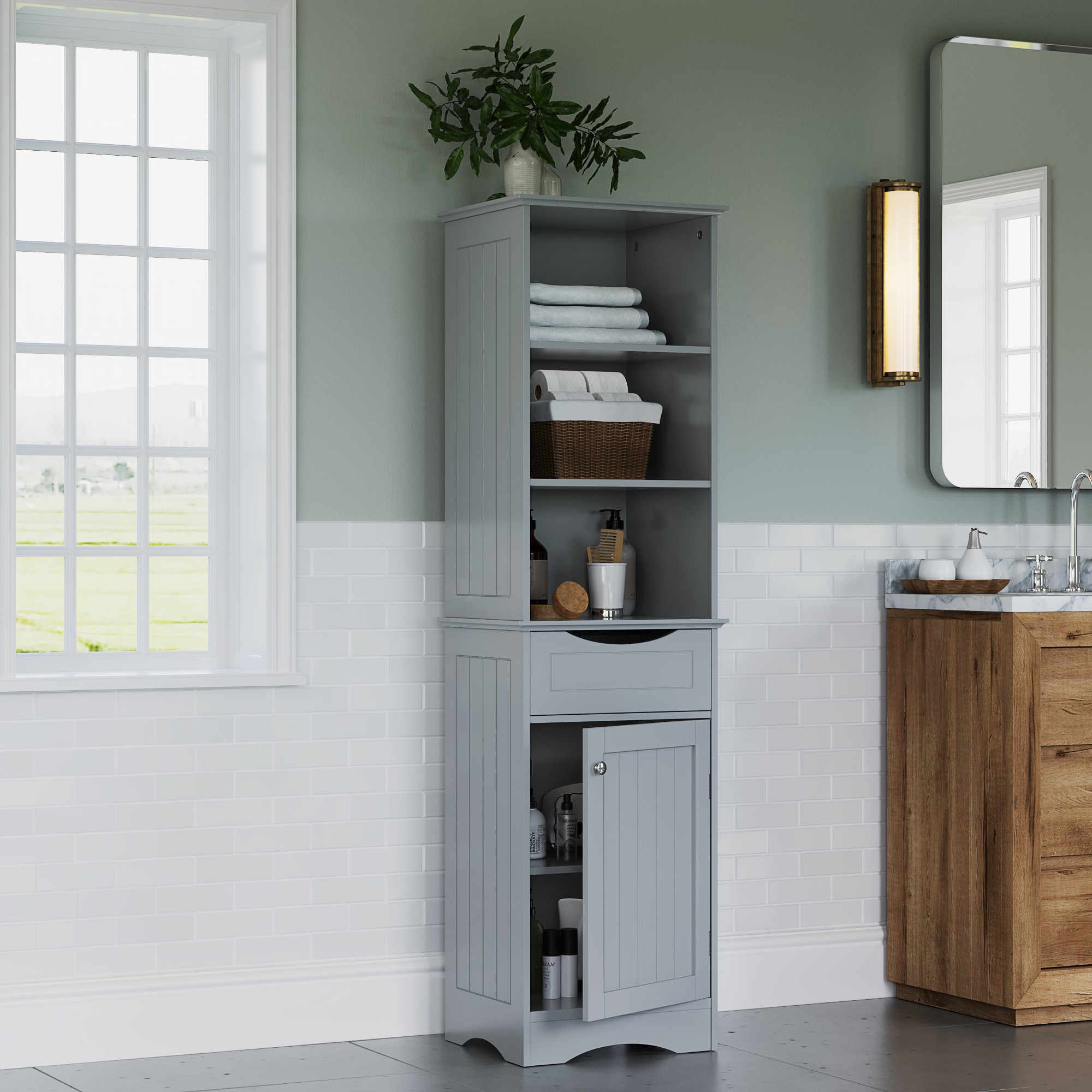 RiverRidge Ashland Collection Tall Linen Cabinet for ...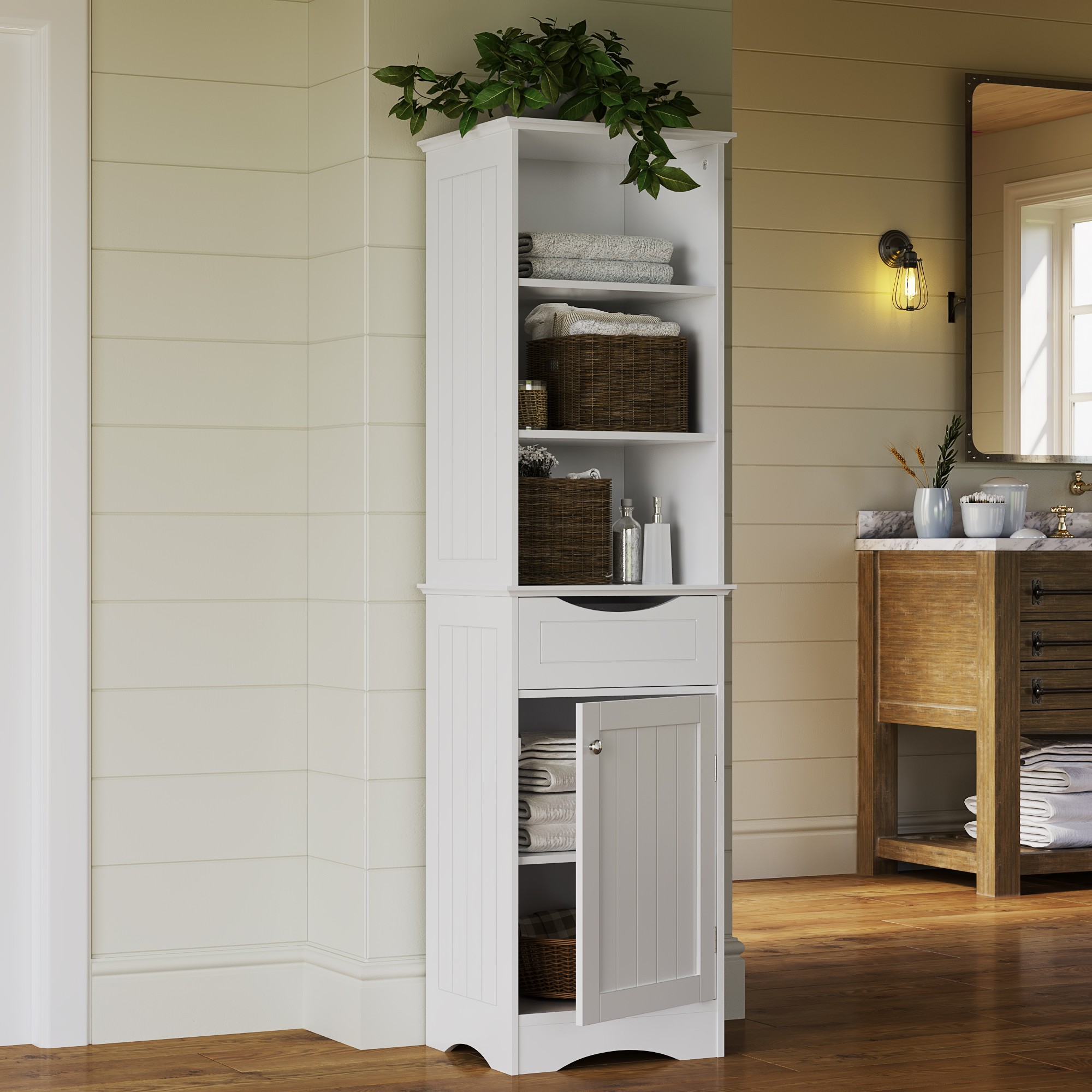 RiverRidge Ashland Collection Tall Linen Cabinet for ...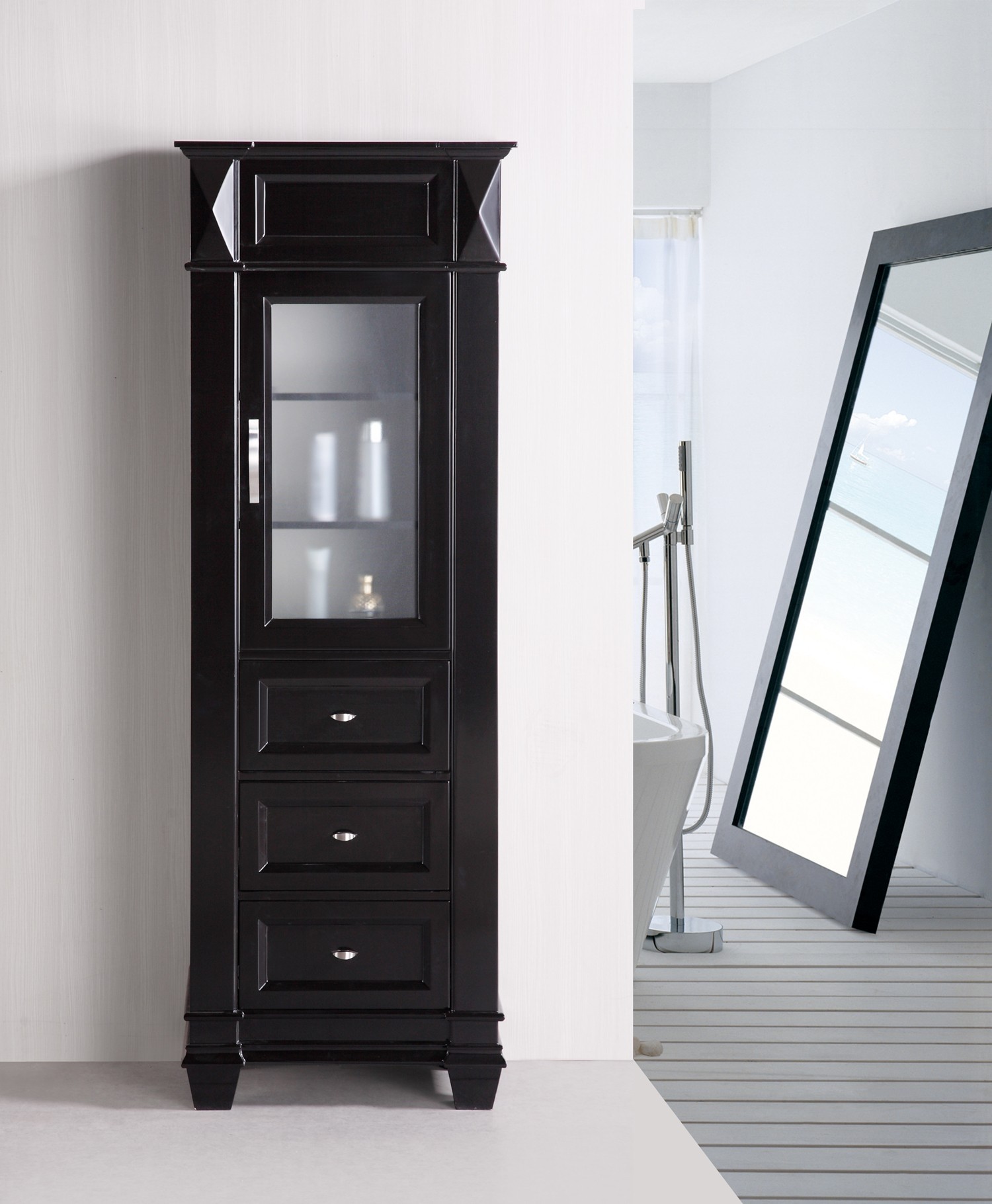 Design Element Hudson 22-inch Transitional Tall Linen ...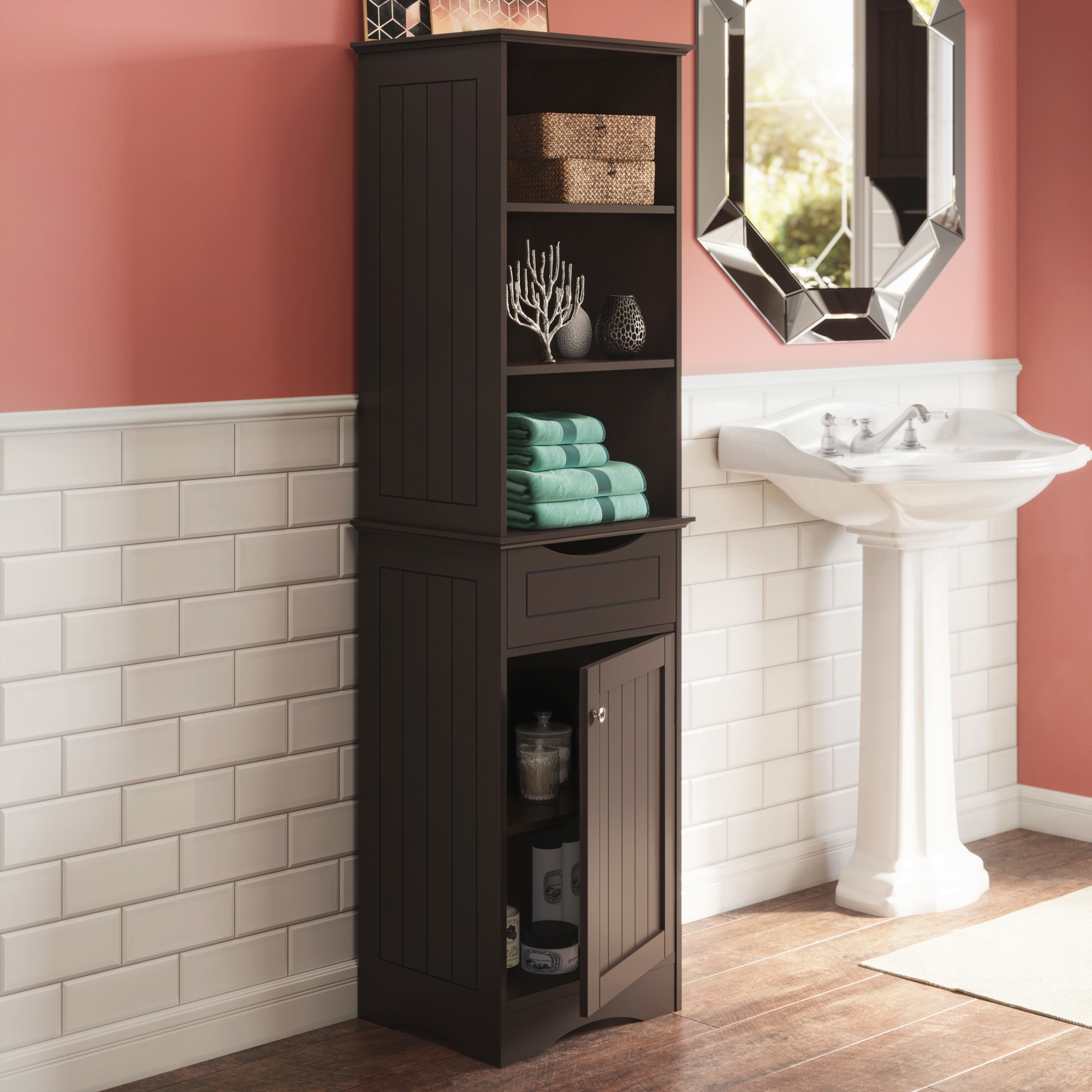 Ashland Collection - Tall Linen Cabinet Bathroom Storage ...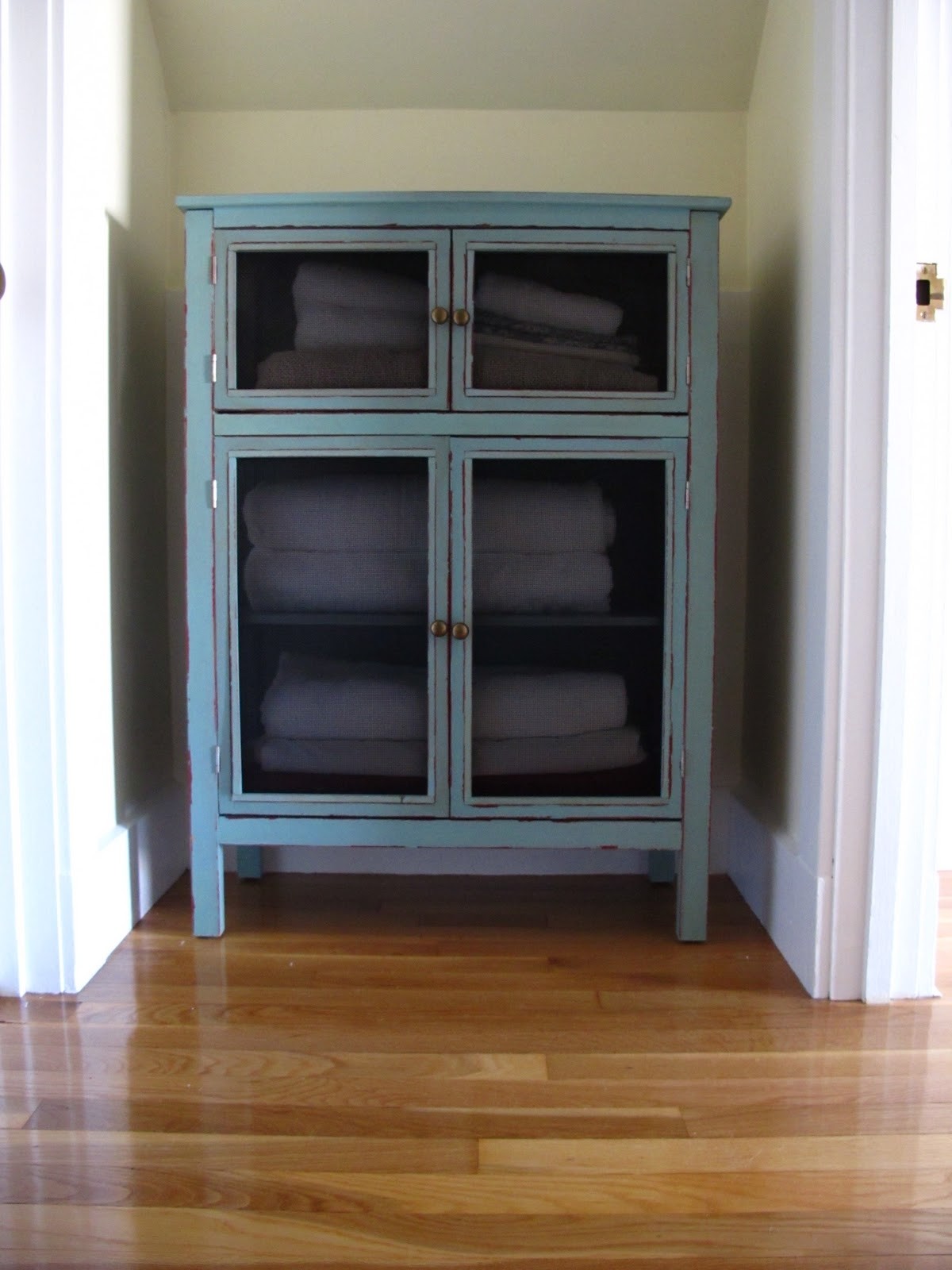 Tall Bathroom Linen Cabinets : Home Design Ideas - Best ...

James Martin Brookfield 20.5-Inch Transitional Bathroom ...

James Martin Brookfield 20.5-Inch Transitional Bathroom ...

James Martin Brookfield 20.5-Inch Transitional Bathroom ...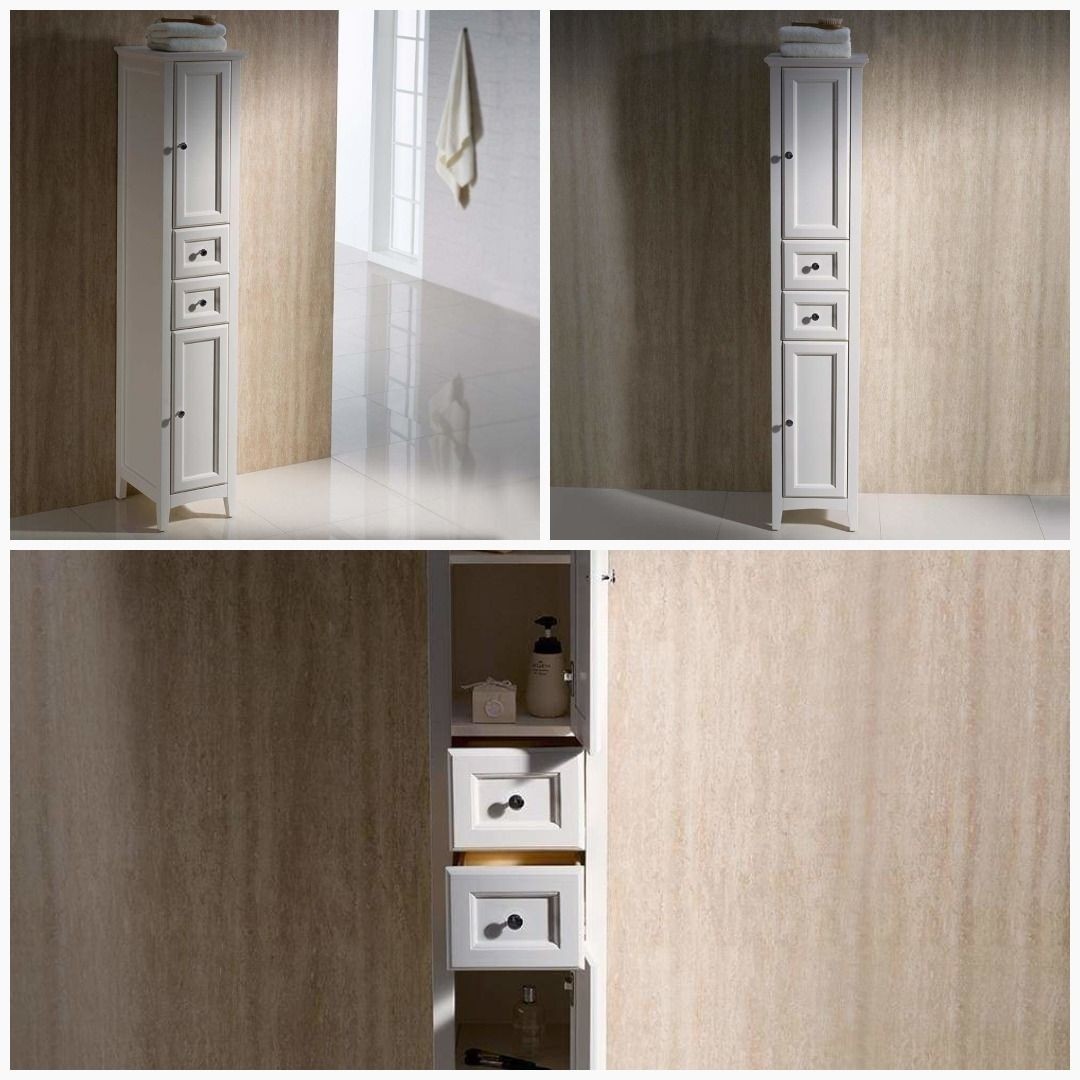 Fresca Oxford Antique White Tall Bathroom Linen Cabinet ...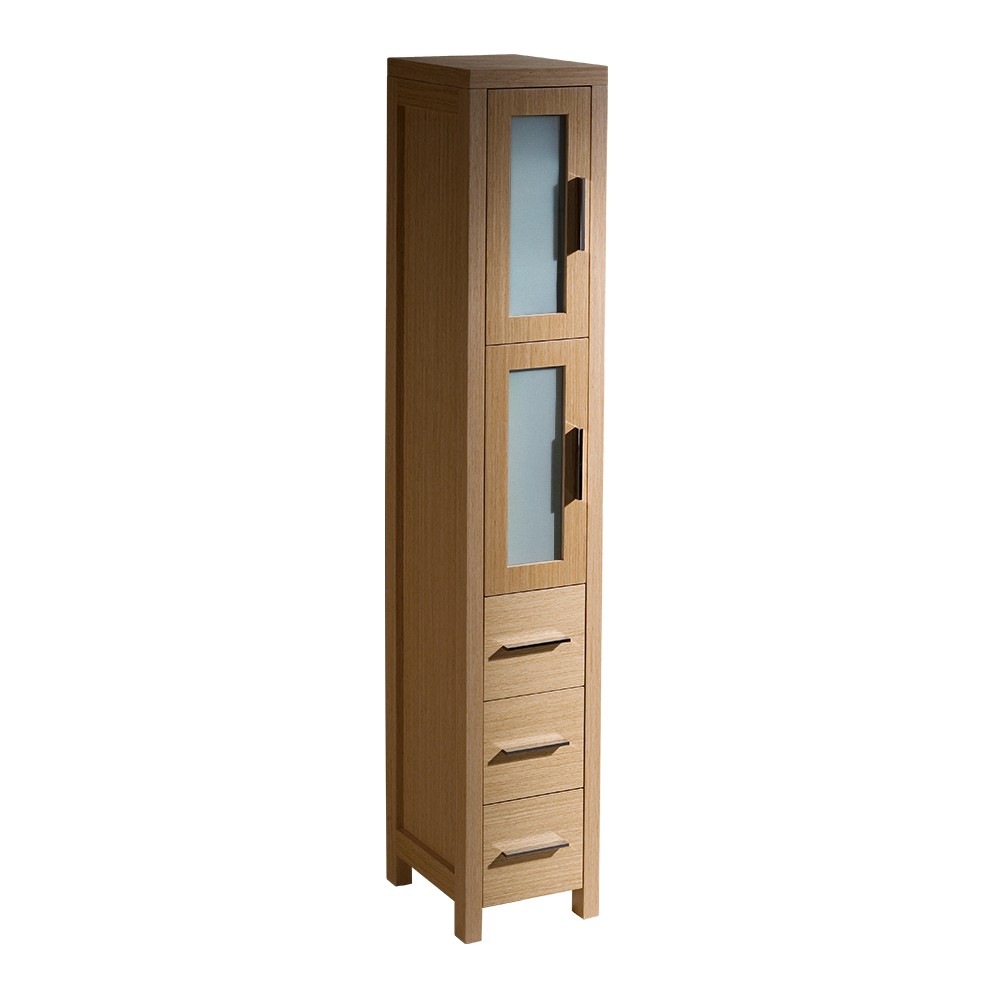 Fresca Torino Light Oak Tall Bathroom Linen Side Cabinet ...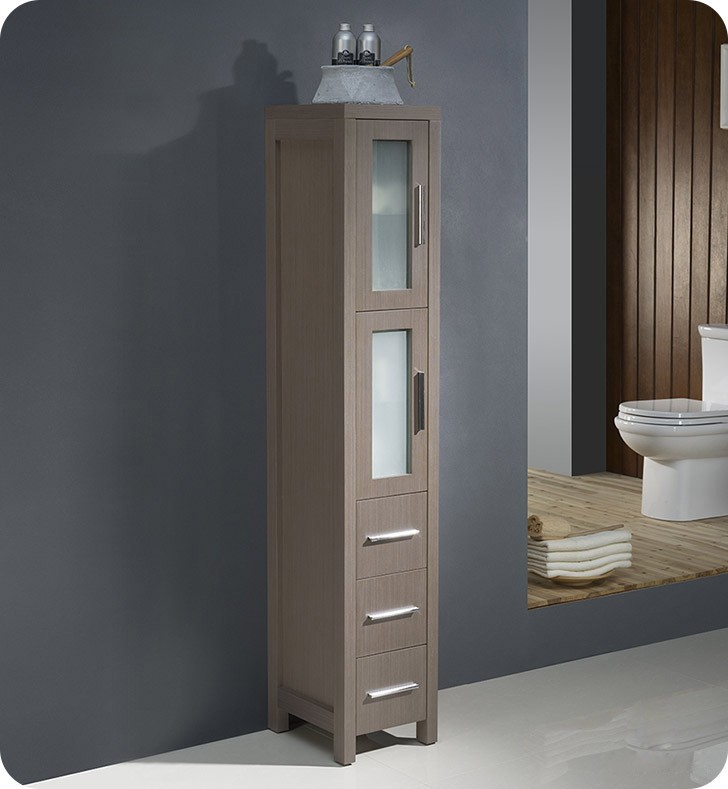 Fresca FST6260GO Torino Tall Bathroom Linen Side Cabinet ...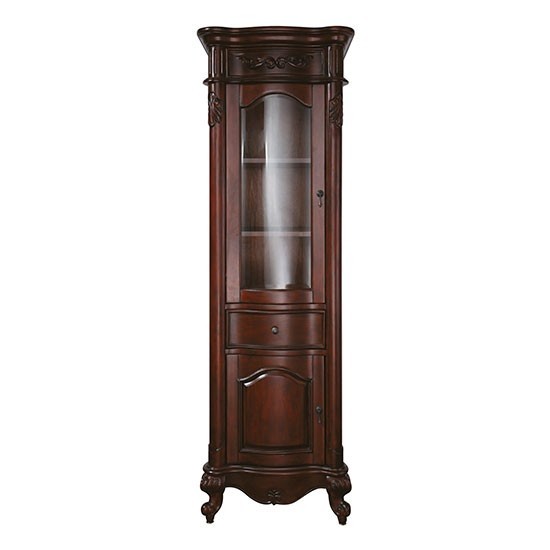 Avanity Provence 24-Inch Traditional Bathroom Tall Linen ...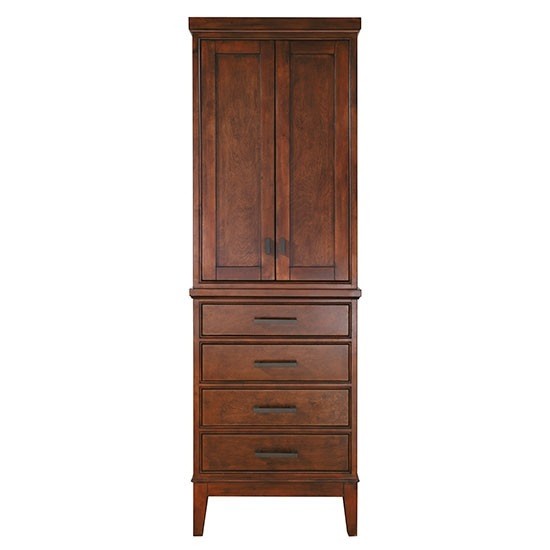 Avanity Madison 24-Inch Traditional Bathroom Tall Linen ...