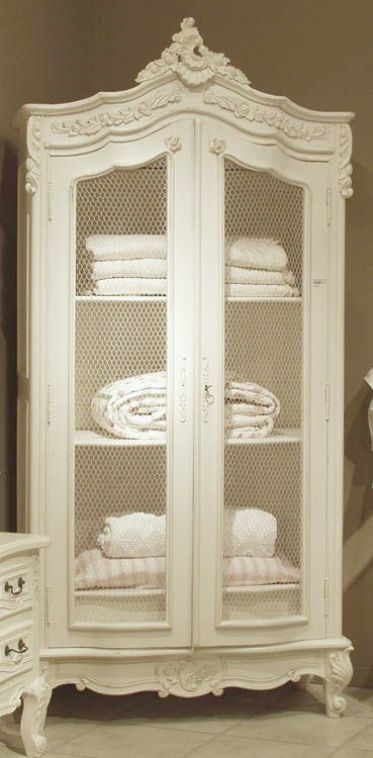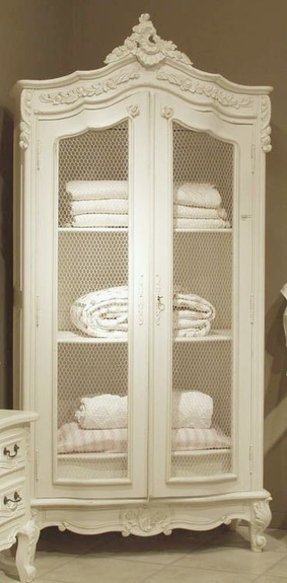 If you find yourself a fan of antiques, this vintage bathroom cabinet shall appeal to you. White finishing and ornate accents hide a considerable storage space, divided into 3 shelves.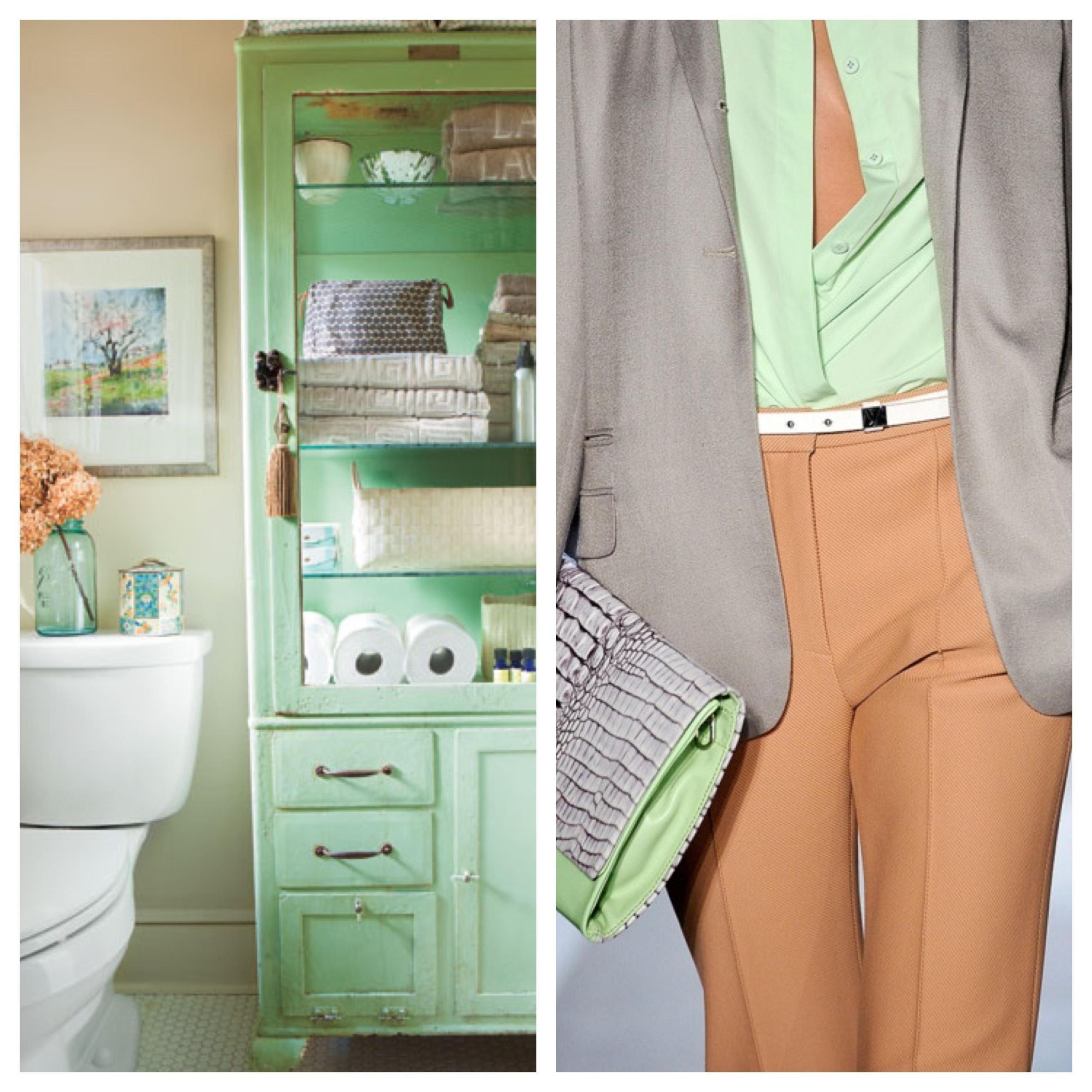 Vintage style linen cabinet designed for small bathrooms. The cabinet is extra tall but very compact, saving loads of floor space. It's built from wood and finished in a bold light green shade, beautifully accentuated by natural metal accents for that amazing dash of modern elegance.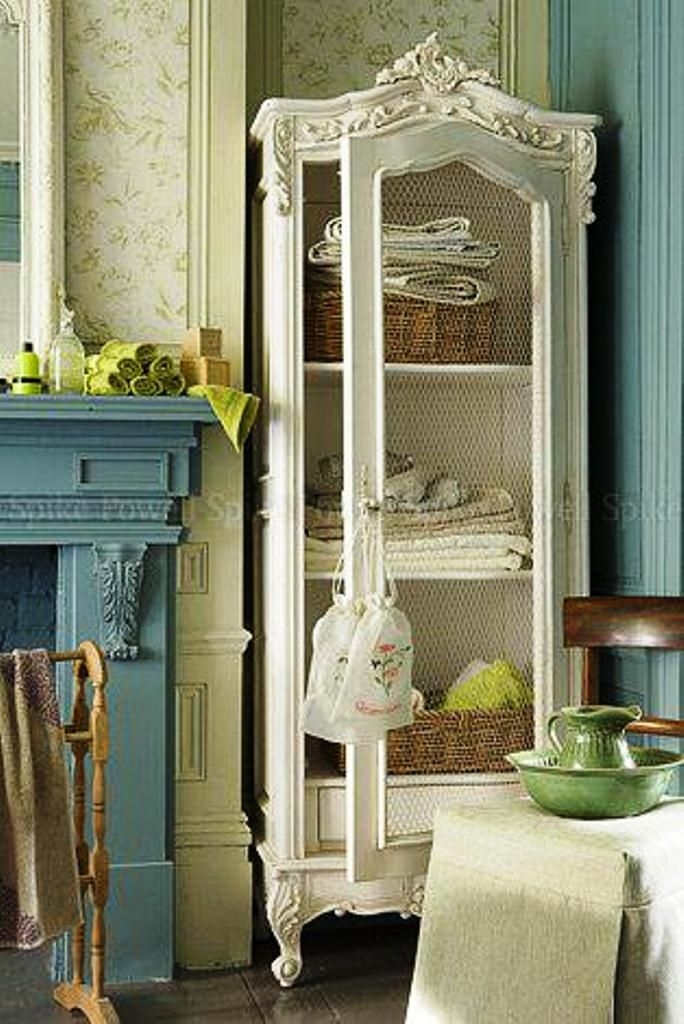 An aesthetic antique wooden bathroom linen cabinet entirely finished in white. Its tall frame features an arched crown top, a curved apron and legs with floral carvings. It has a drawer, 3 shelves, full side walls, a meshy panel of an arched door.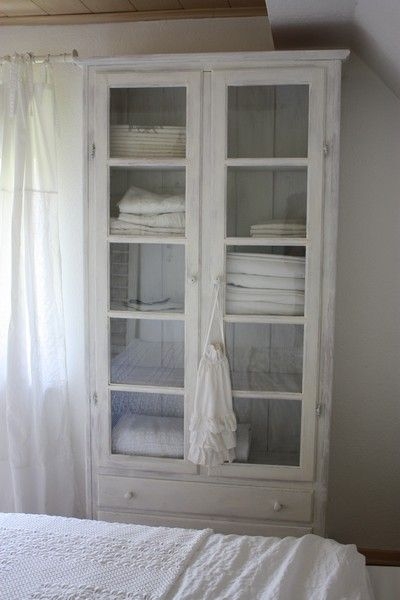 cupboard...limed white...for master bathroom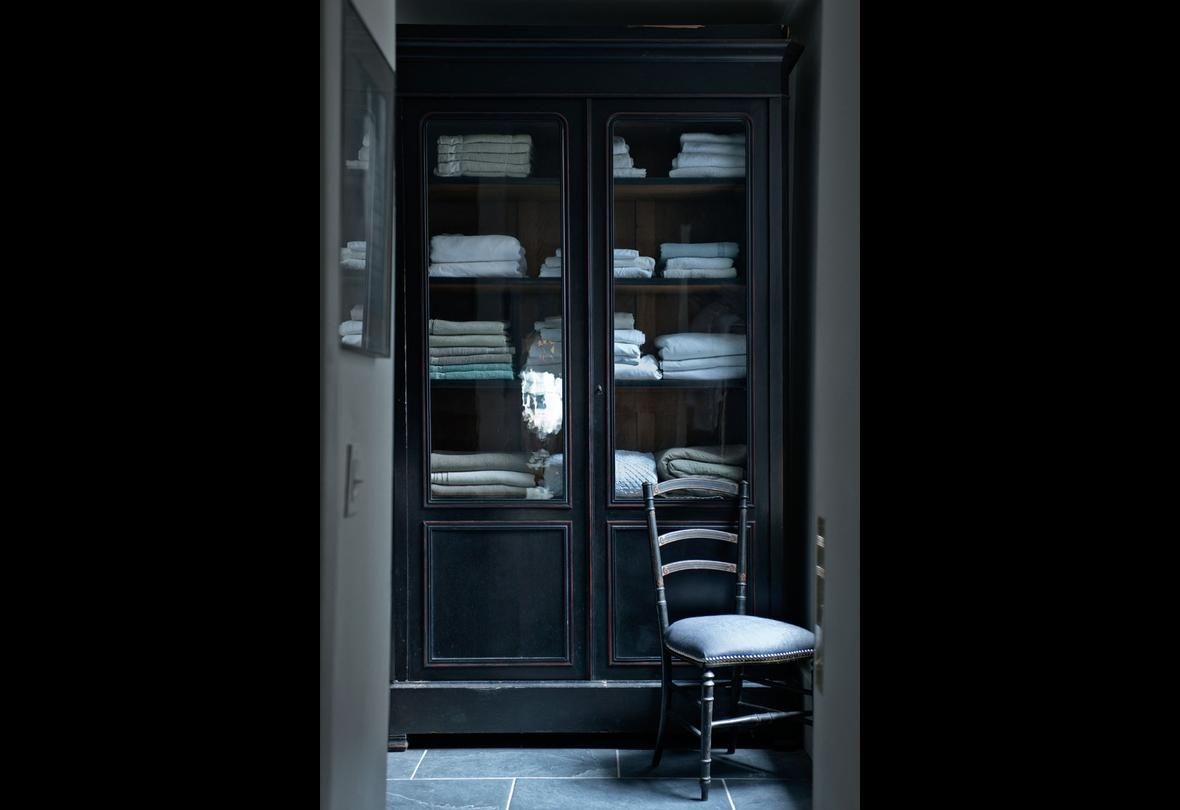 Extra tall linen cabinet designed to massively expand storage in your bathroom. Designed from wood, the cabinet is finished in a beautiful understated black coat and comes with two large glass doors for impeccable style. You also get four large shelves and a cabinet below for all your storage needs.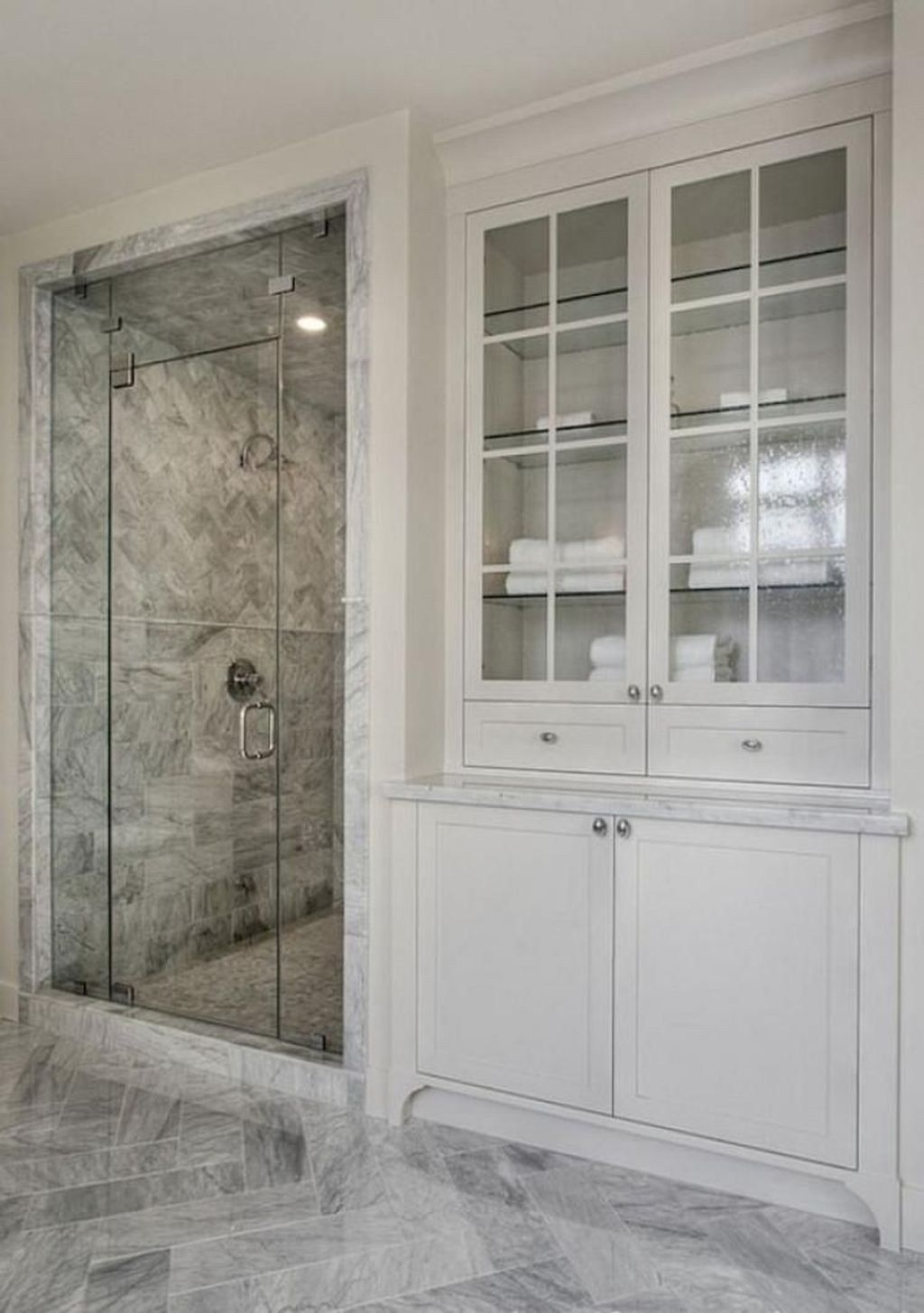 Ultra-modern linen cabinet for bathroom designed to deliver impressive storage capacity. The piece comes with two large cabinets at the bottom and up to four tempered glass shelves. You also get a neat white finish and superb glass doors that will completely transform your bathroom.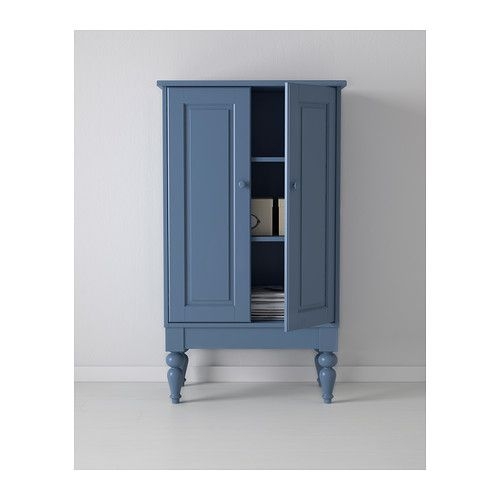 Bring more storage into your bathroom with this incredible linen cabinet. Made from wood, the cabinet comes with slightly raised legs, up to three wooden shelves, and two drawers on either side. It's finished in a superb neutral blue shade that will easily blend into your bathroom.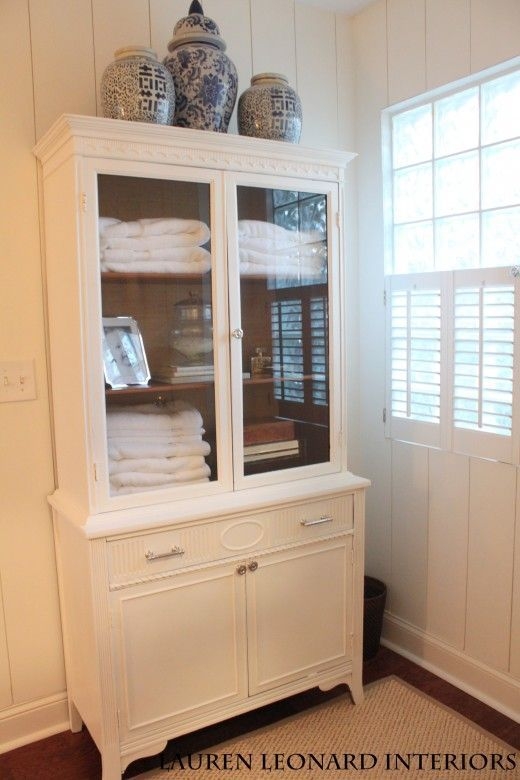 repurposed china cabinet for bathroom storage | One Room Challenge ~ master bath 151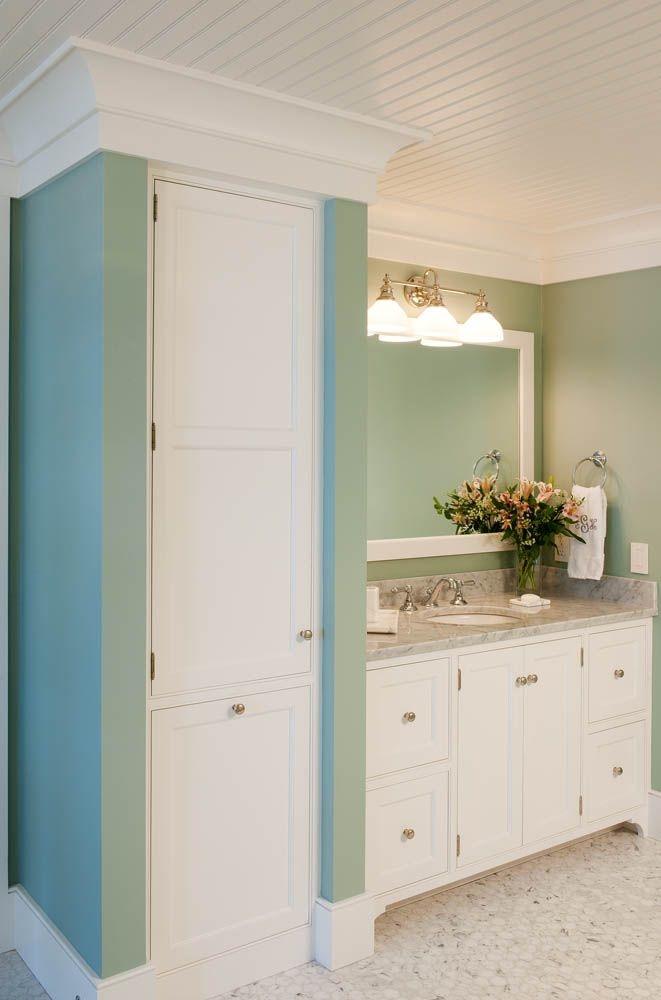 Bathroom with custom white vanity, linen cupboard with pullout hamper, white beadboard plank ceiling, cove molding, and walls painted seafoam green - Crown Point Cabinetry -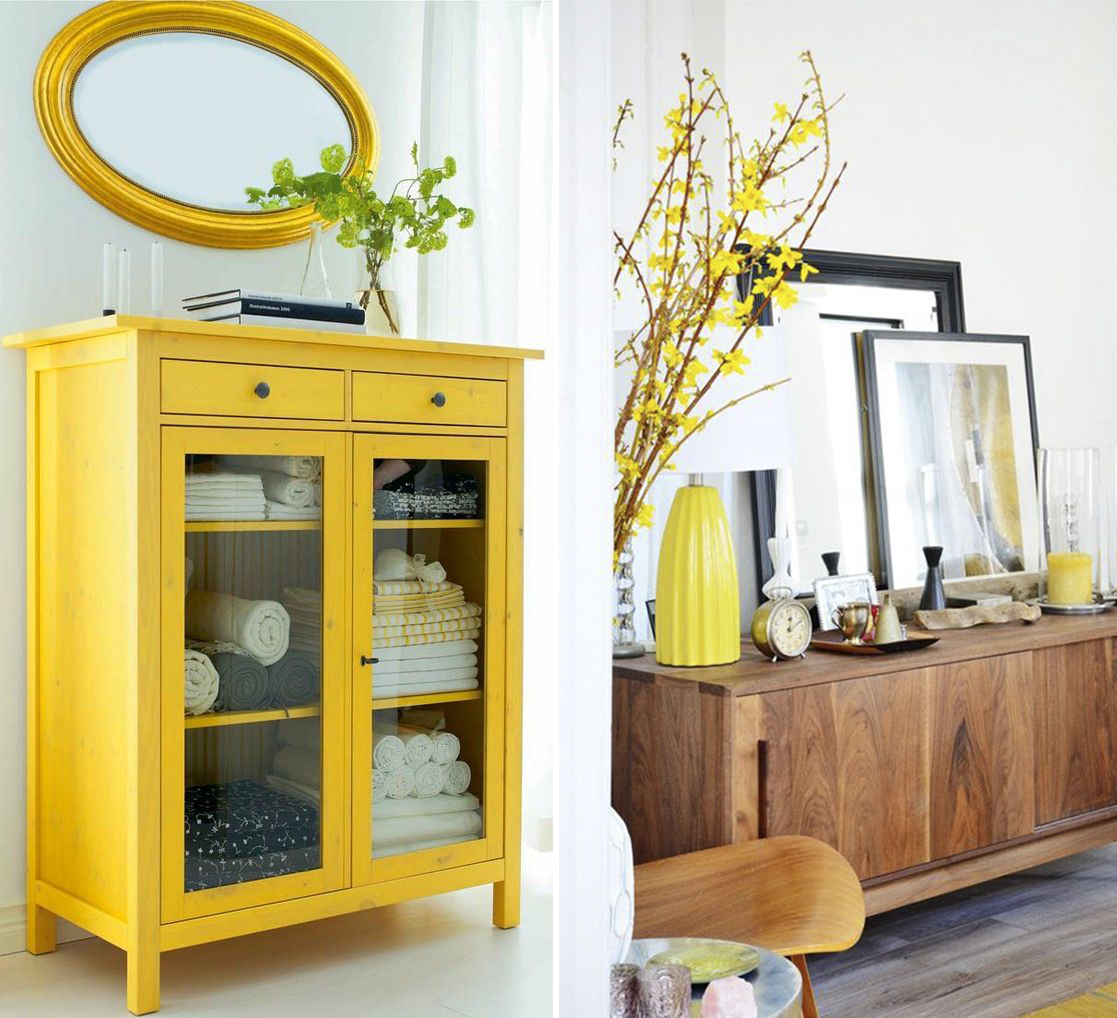 Yellow Ikea Hemnes would be great to repurpose as a bathroom cabinet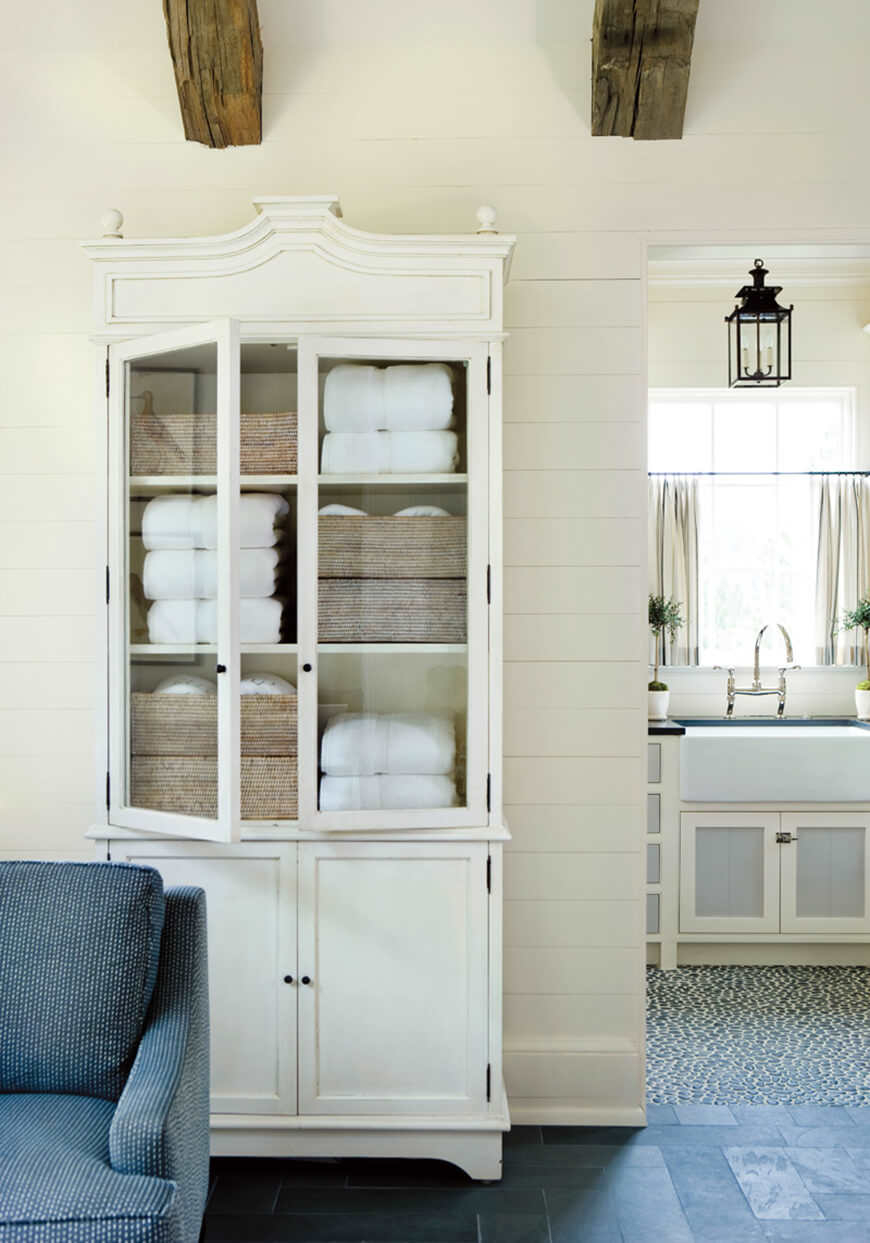 White linen cabinet / tower. It offers two storage spaces: an opaque door bottom cabinet and tall clear glass door upper cabinet that exposes the content arranged on the shelves. The style includes crown molding and decorous finials.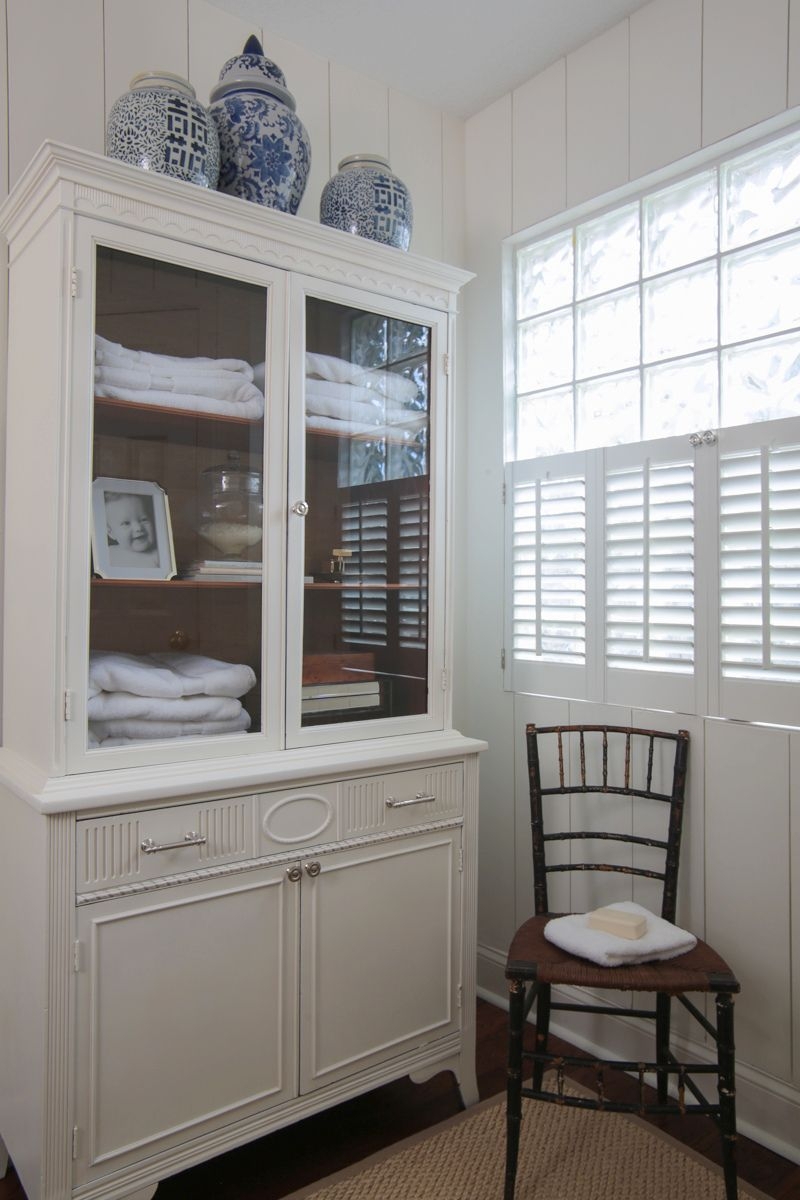 large cabinet in bathroom with blue ginger jars - lauren leonard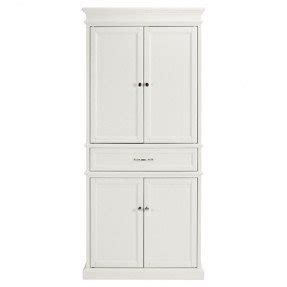 Perfect for storing dry ingredients in the kitchen or extra table linens in your dining room, this hardwood cabinet features ample storage with adjustable sh...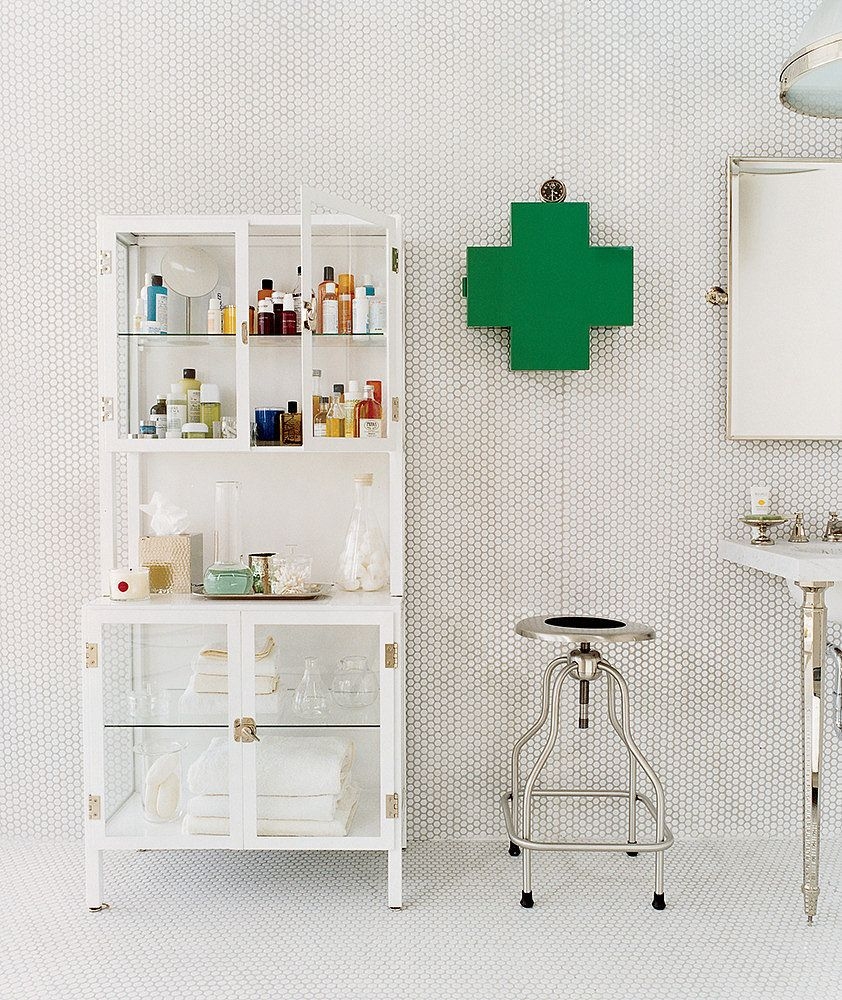 first aid for your bathroom.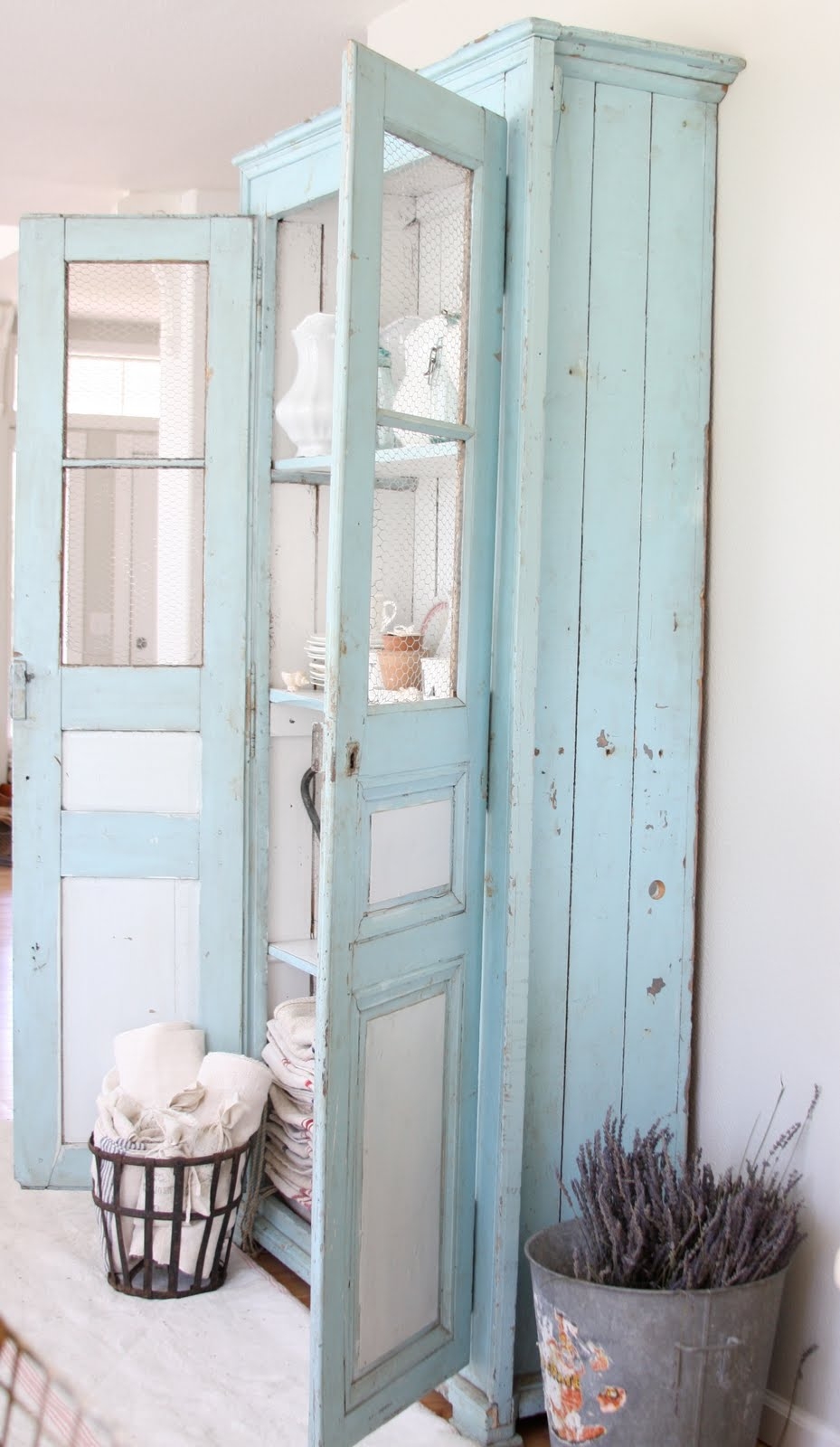 Dreamy Whites: My blue cupboard - Painted storage for the kitchen. Brought to you by LG Studio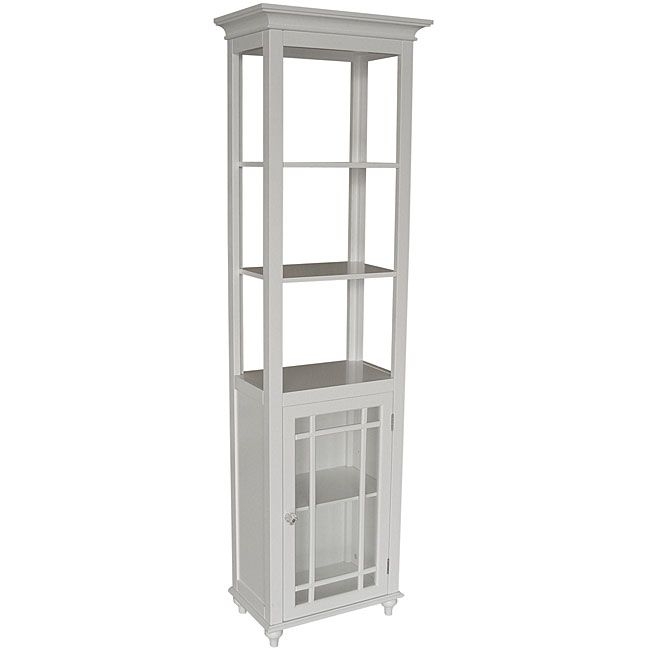 Add functionality and style to your bathroom with this gorgeous white linen tower. This tower features three shelves that are great for storing towels, and is also outfitted with a cabinet that offers ample room for storing toiletries.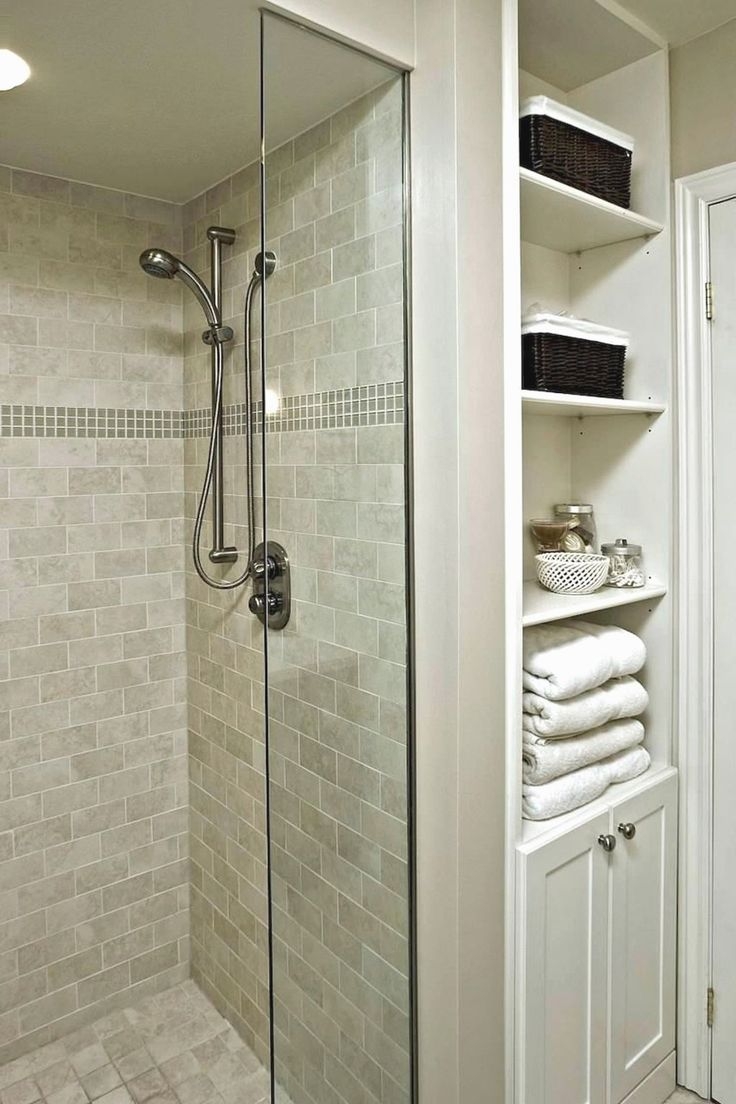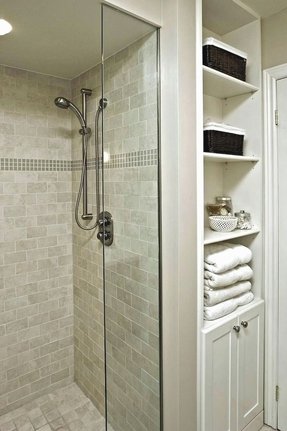 updated bathroom linen closet, exposed shelves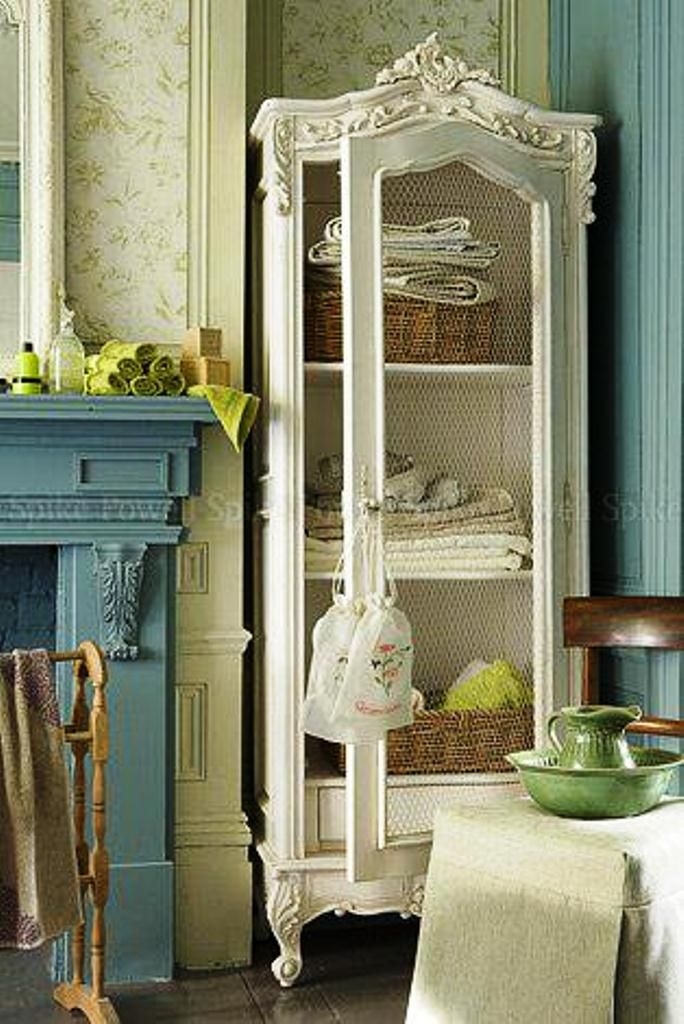 A distressed wooden pantry cabinet: definitely a must-have in a rustic farmhouse kitchen, isn't it. Painted roughly white, with paint peeling off here and there, it nails the essence of a cozy shabby chic style.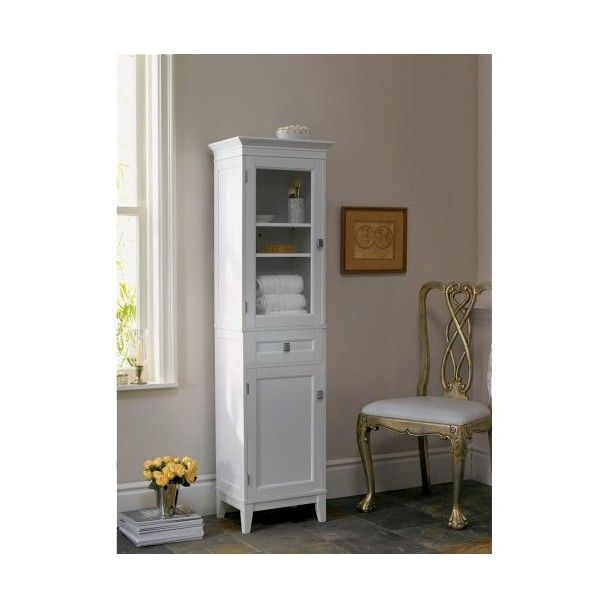 A space-saving piece of furniture suitable for use in the living room, bedroom and other rooms. This white product has got one drawer and three shelves that enhance the storage space. The wood composite construction is extra solid.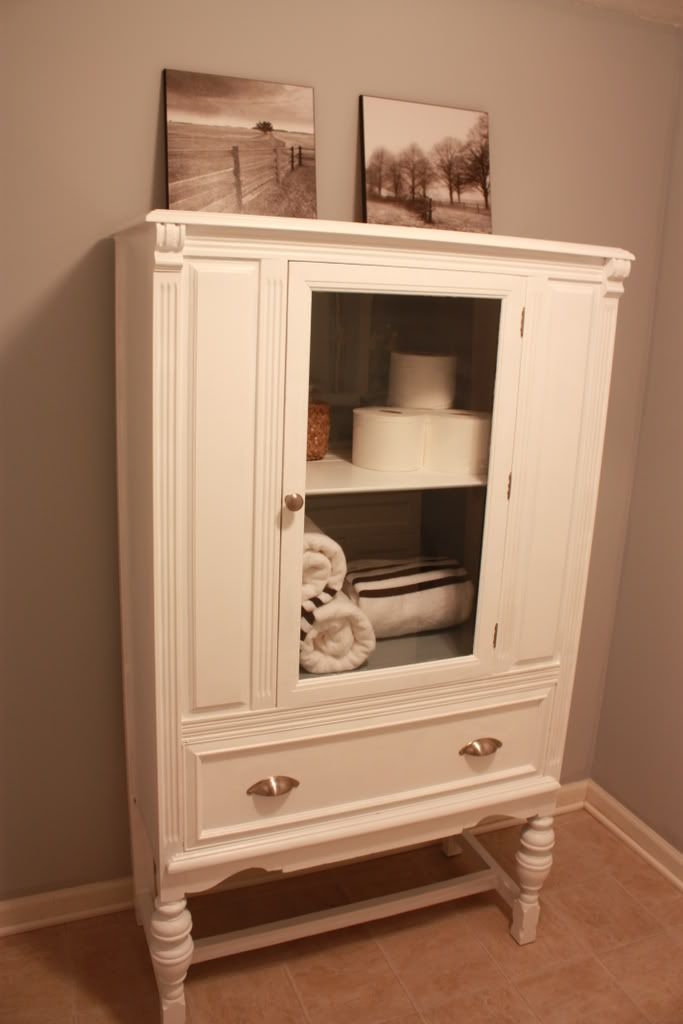 I want to re-do old furniture finds in white for a bathroom hutch like this!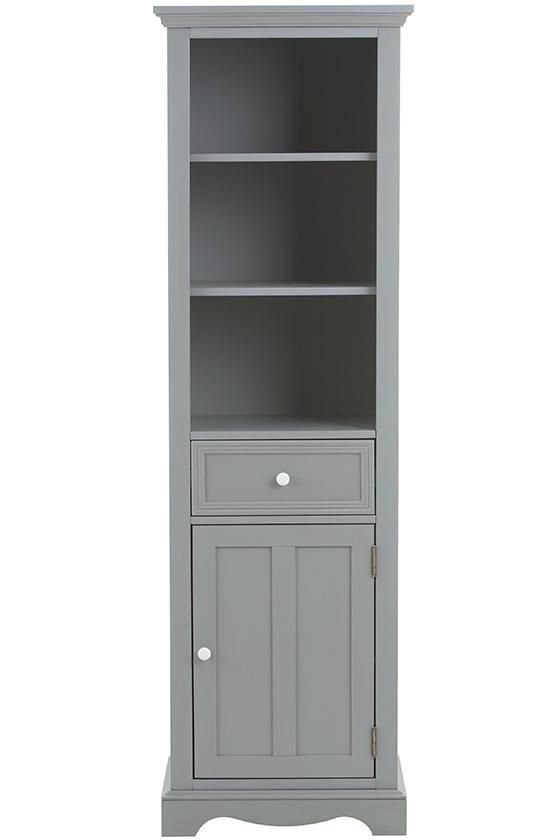 A stunning linen cabinet that boasts the elegant molding and clean lines and offers the cottage or transitional-style option for your bathroom. It offers three open shelves, one drawer and two interior shelves to top that.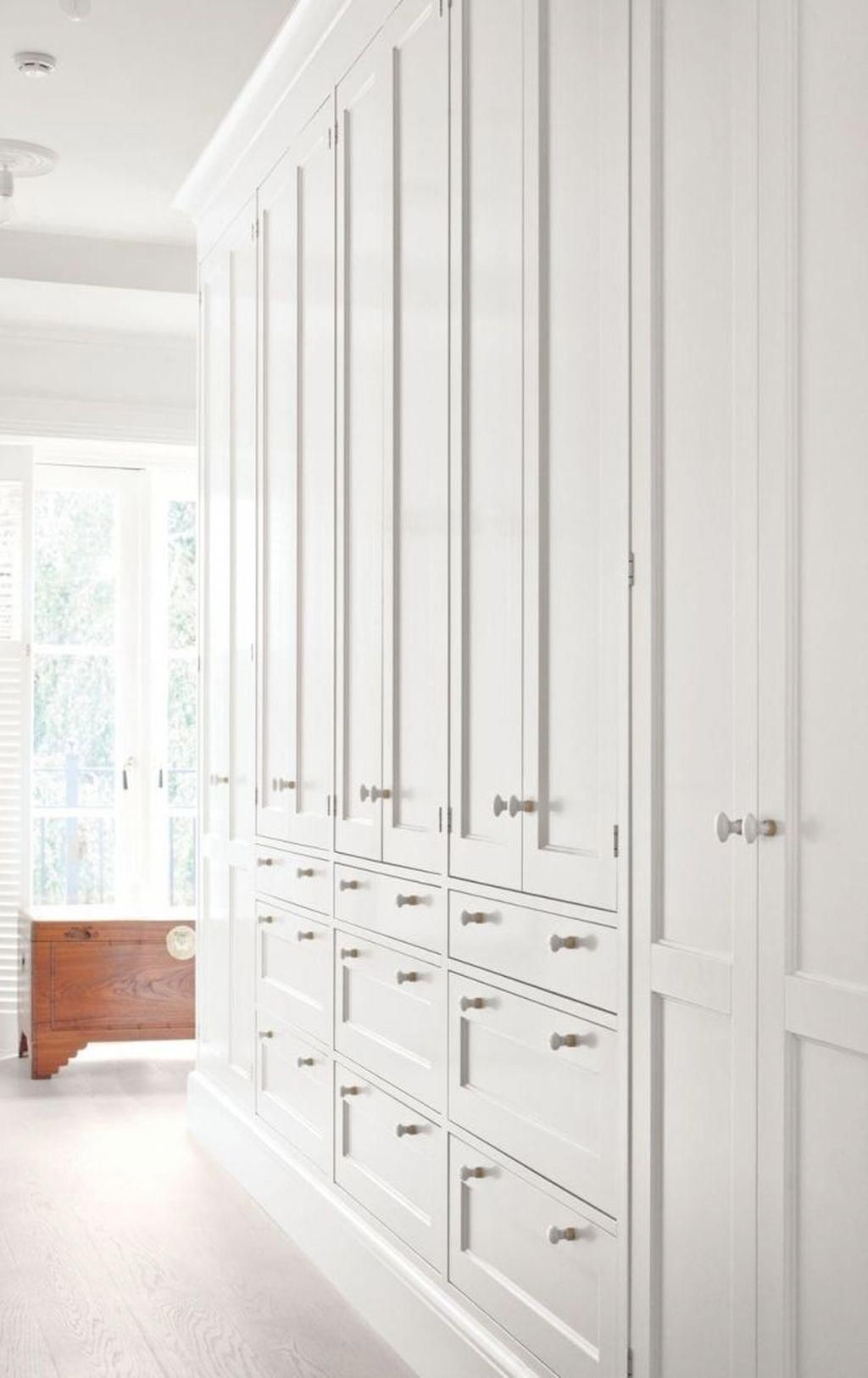 The multiplicity of drawers and trolleys guarantee functionality and storage space for all kinds of your clothes and accessories. The traditional style of this construction is visible both in the accents (i.e.knobs), as well as in its plinth.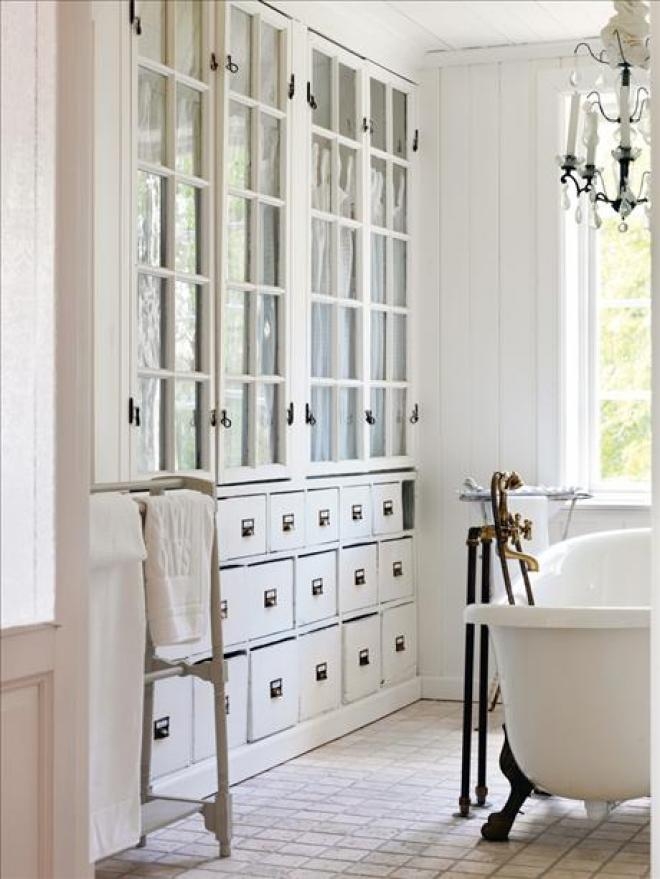 Think of this in wood,half the size used for the new room storage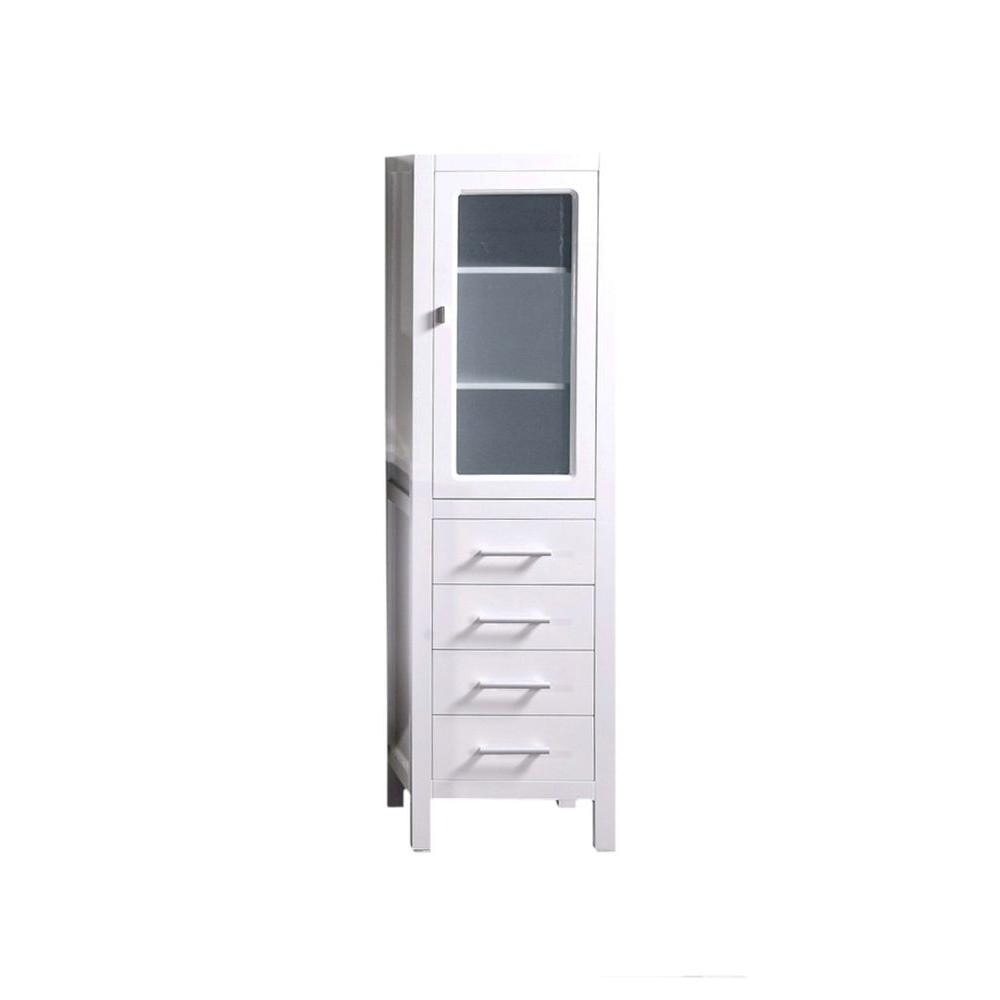 Design Element 18 in. W x 18 in. D x 66 in. H Linen Cabinet in White On the left of the stool in the HAS master bath stool is room for an 18 inch cabinet for towels etc.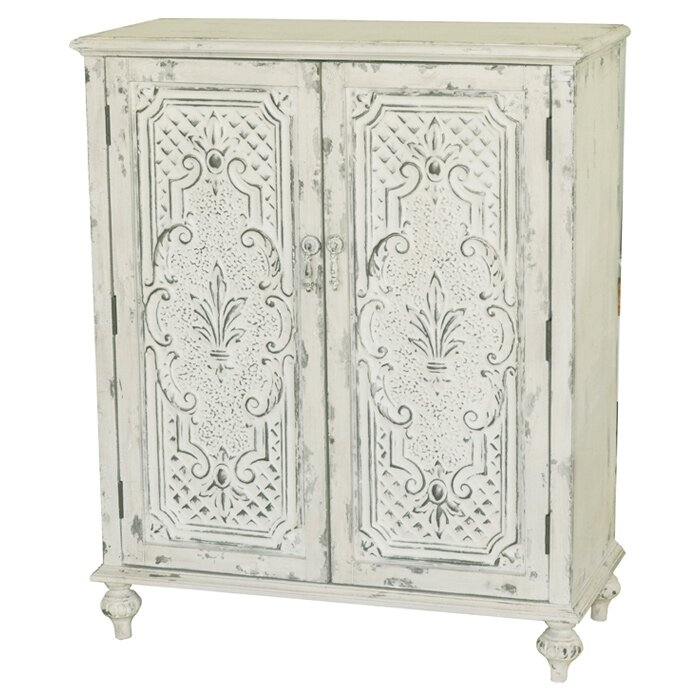 Perfect for stowing linens and throws in the guest bedroom or board games and DVDs in your den, this elegant 2-door wood cabinet showcases scrolling details,...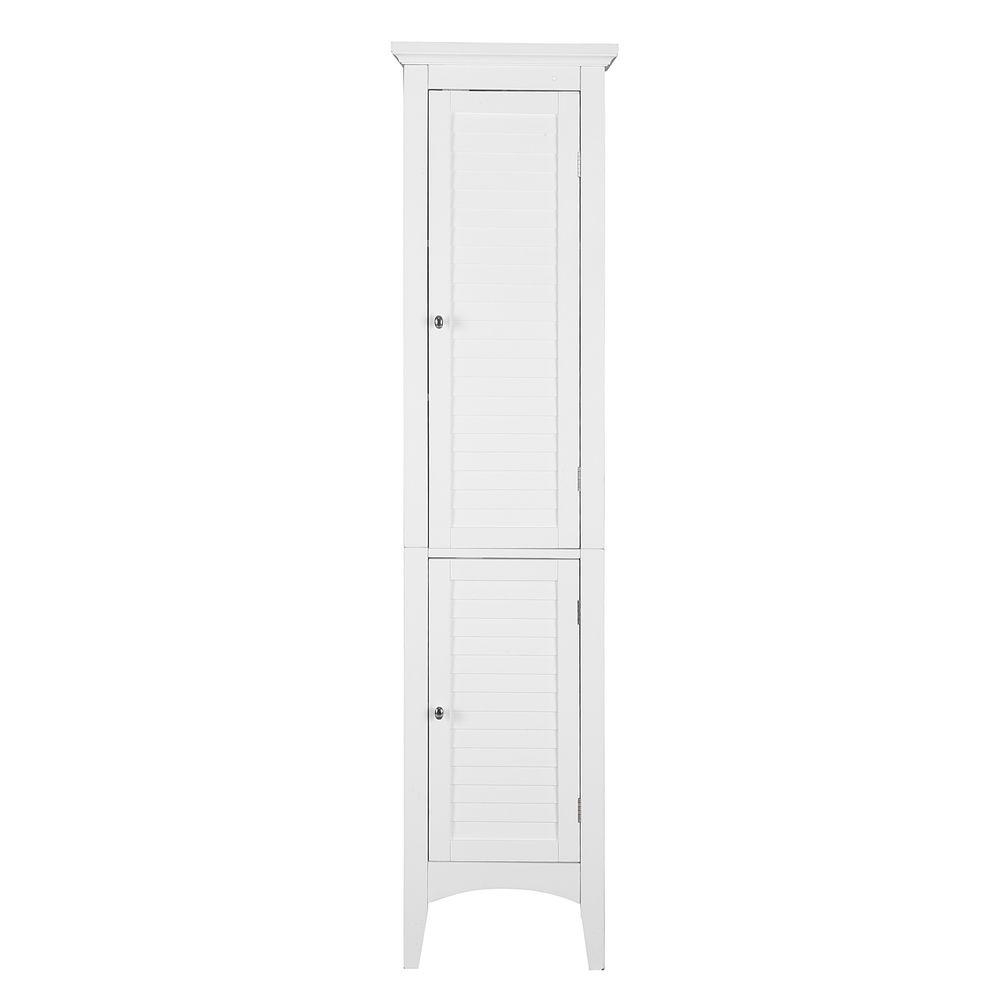 Slone Linen Cabinet at Target This might work for towels, etc, in that corner.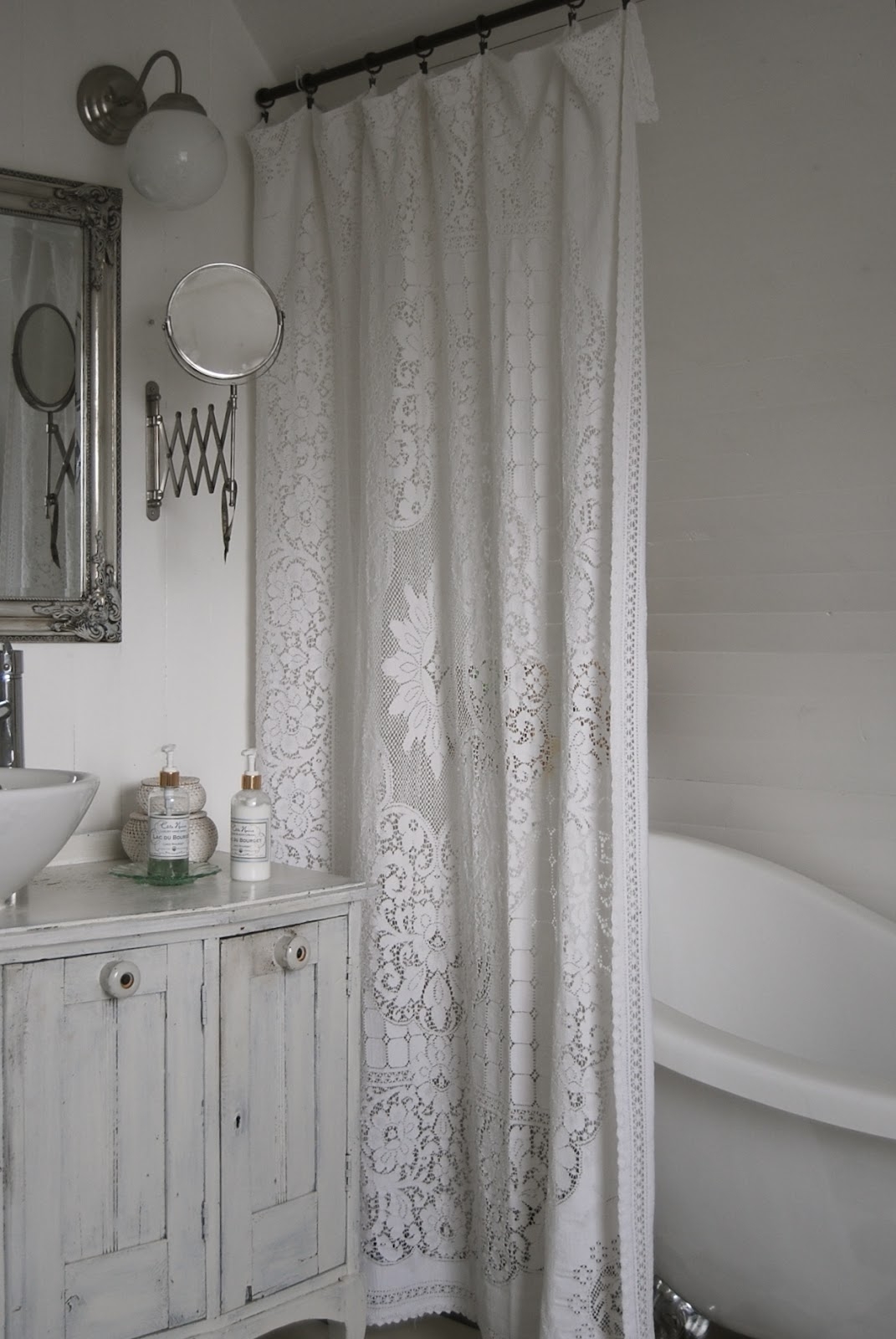 A old lace tablecloth for a shower curtain... a bowl sink and a vintage cabinet ..... Linprobable coup de Coeur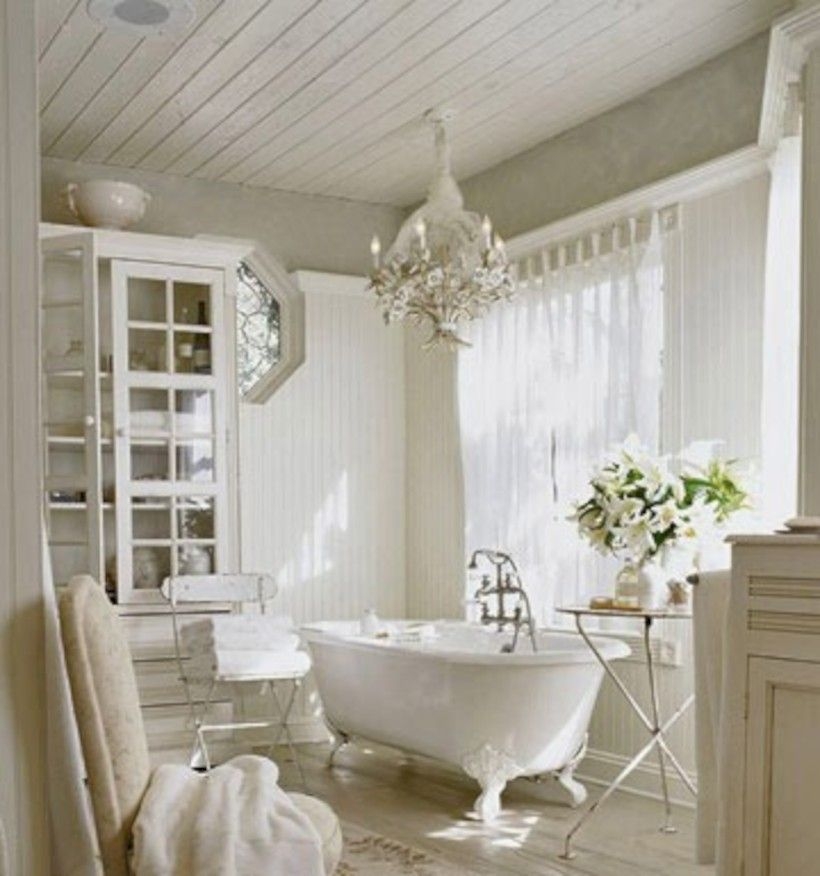 farmhouse + vintage + antique + elegant. love the tub and the chandelier! and the hutch for towels and linens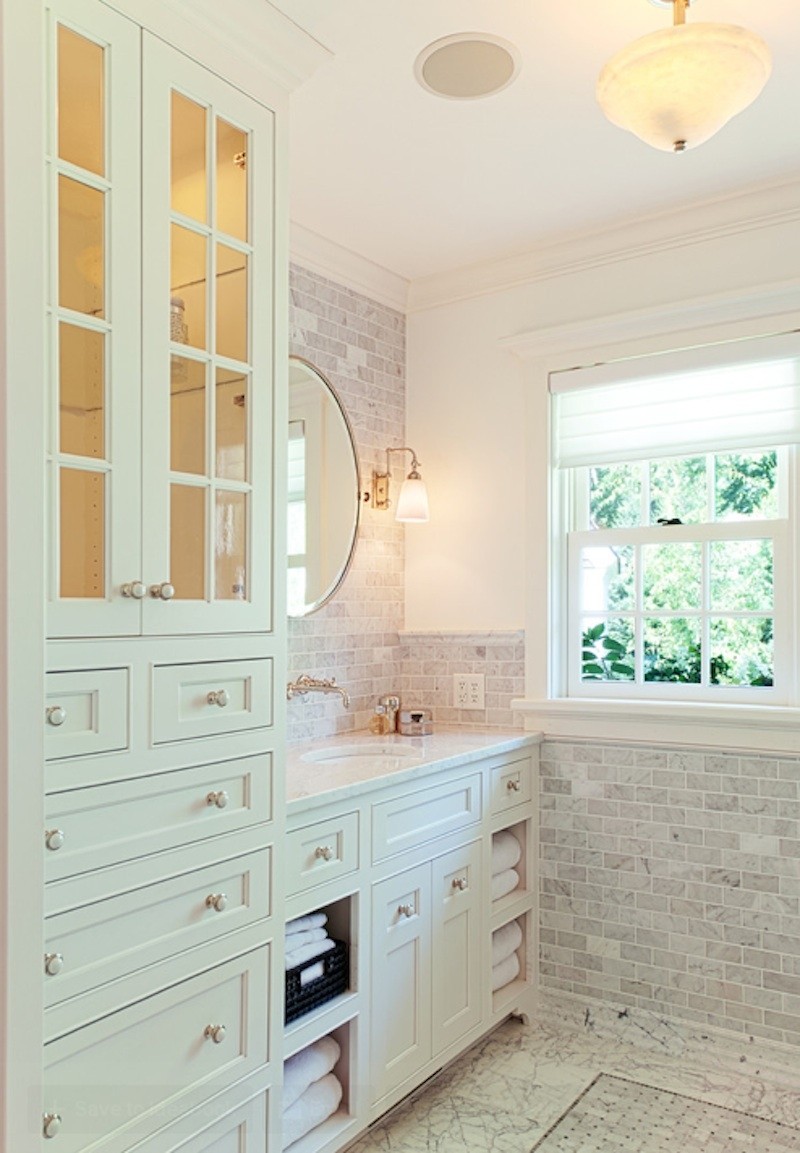 Create a perfect vanity setting in your master bathroom with this set that includes a convenient towel cabinet and is simply packed with functionality due to the spacious storage possibilities.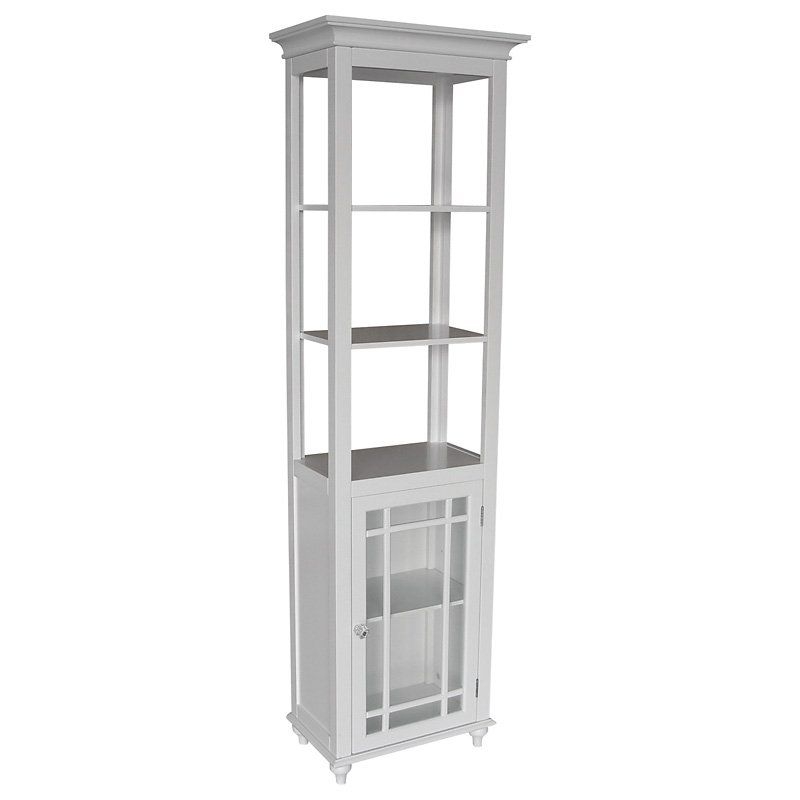 This beautiful sideboard or cabinet for towels is the perfect detail that fit in your bathroom to the kitchen or living room, Solid wood construction and glass panels make it lightweight yet super-functional.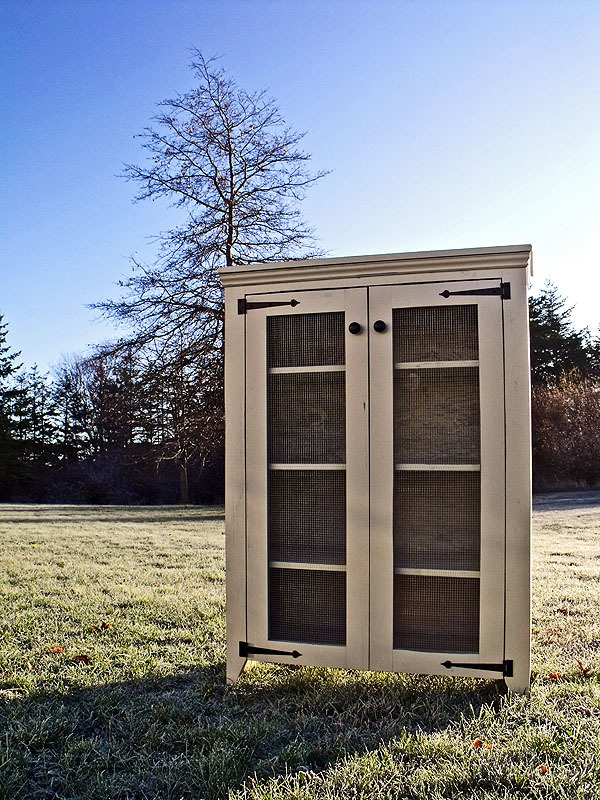 Build a Patrick's Jelly Cupbard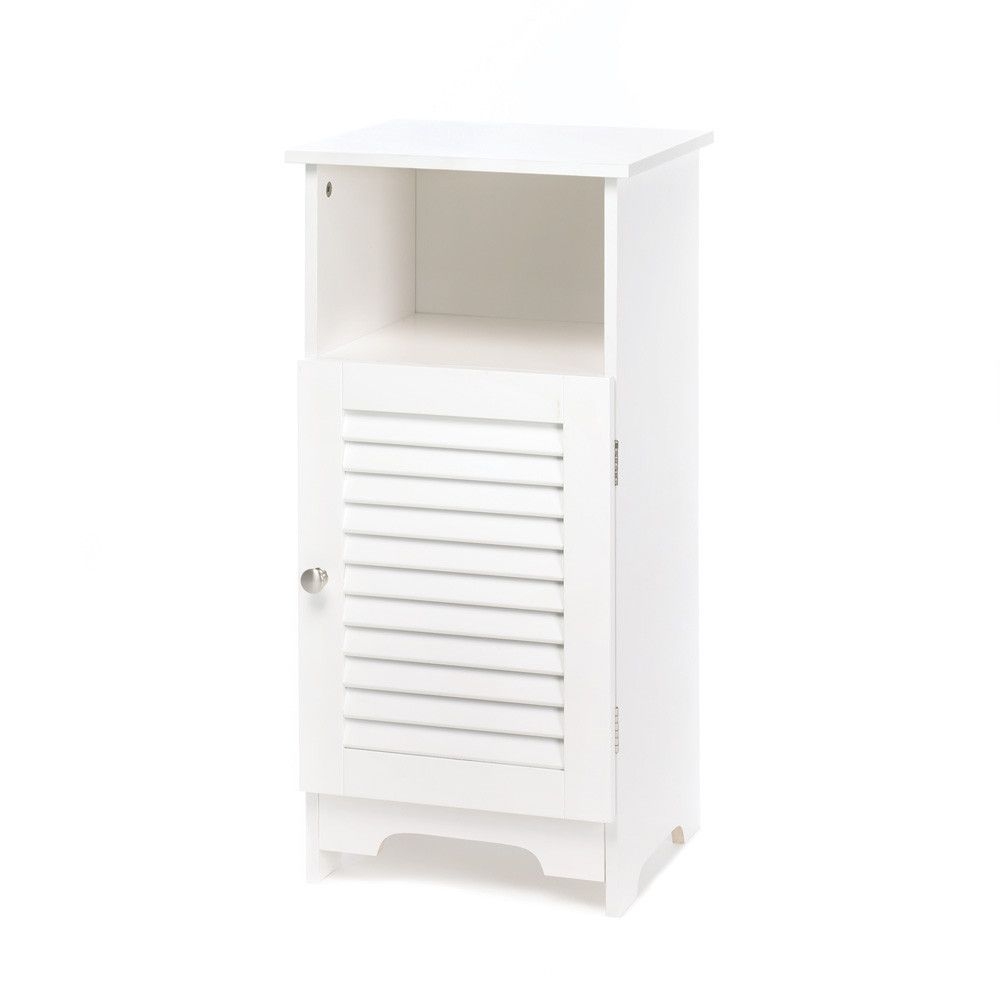 1 Door Free Standing Linen Cabinet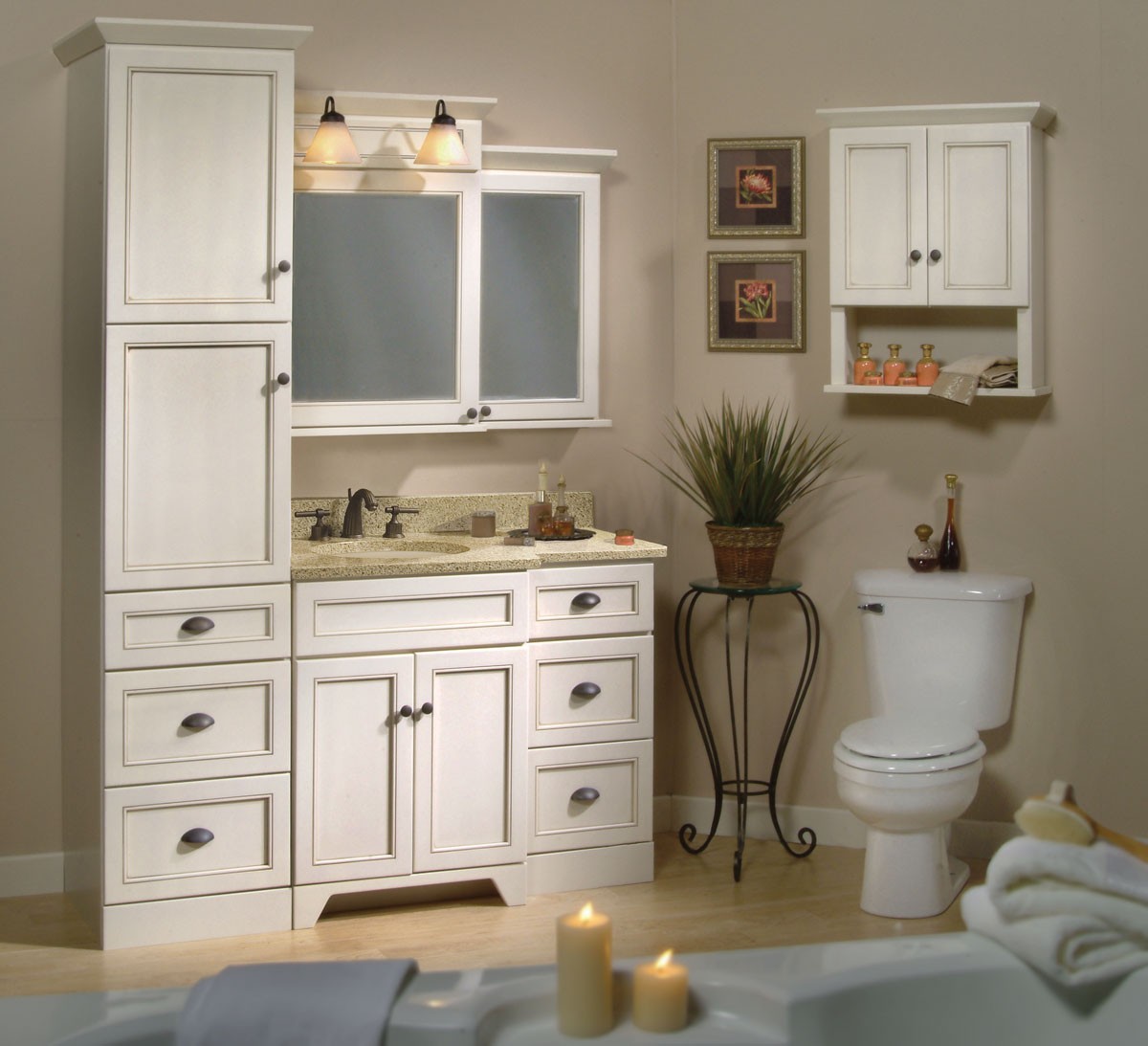 With this linen tower your towels will be properly organized inside of spacious storage compartments. The unit uses wood construction with a white finish, including 2 capacious cabinets and 3 storage drawers.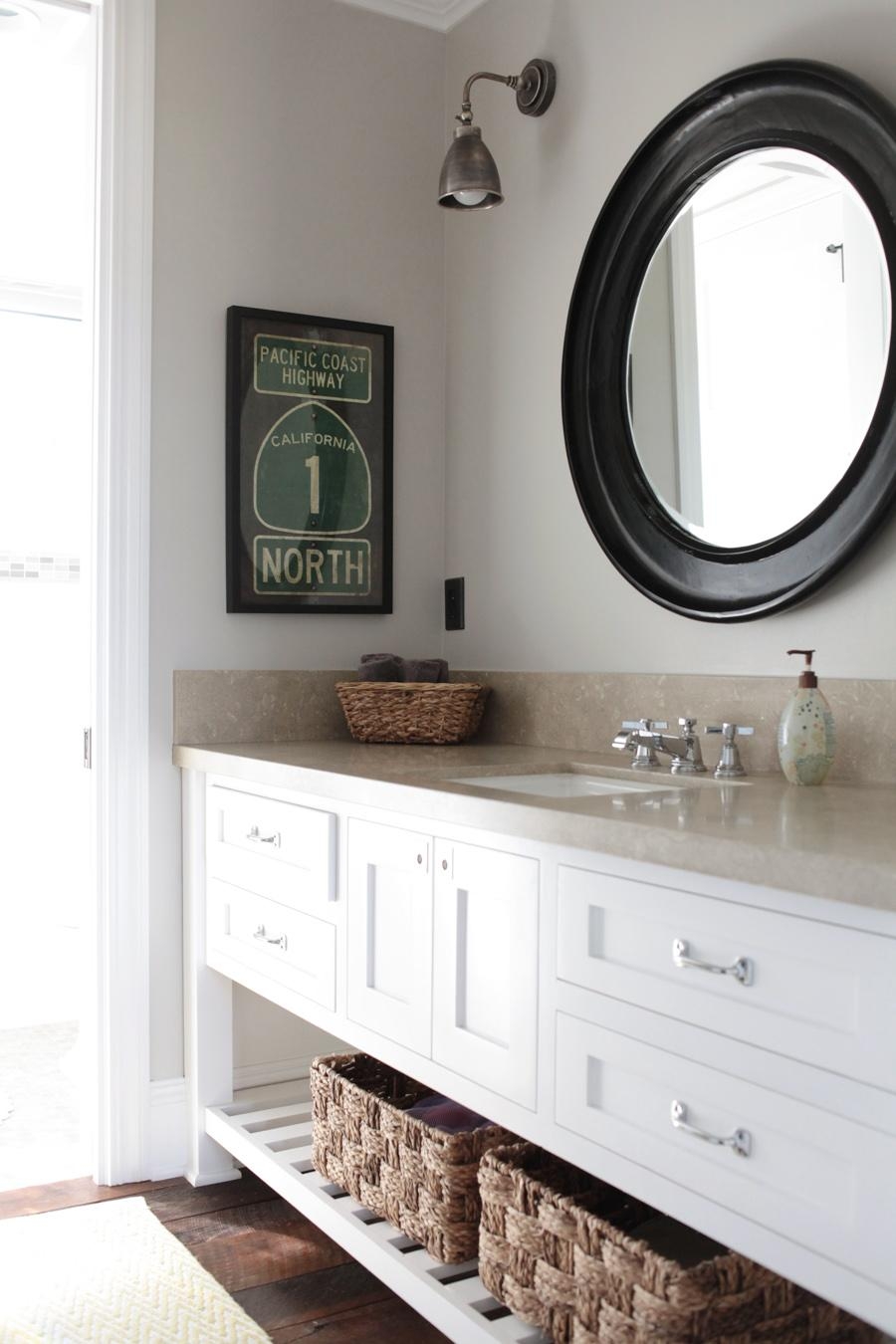 I like the space underneath for storage, incase your bathroom doesn't have a linen closet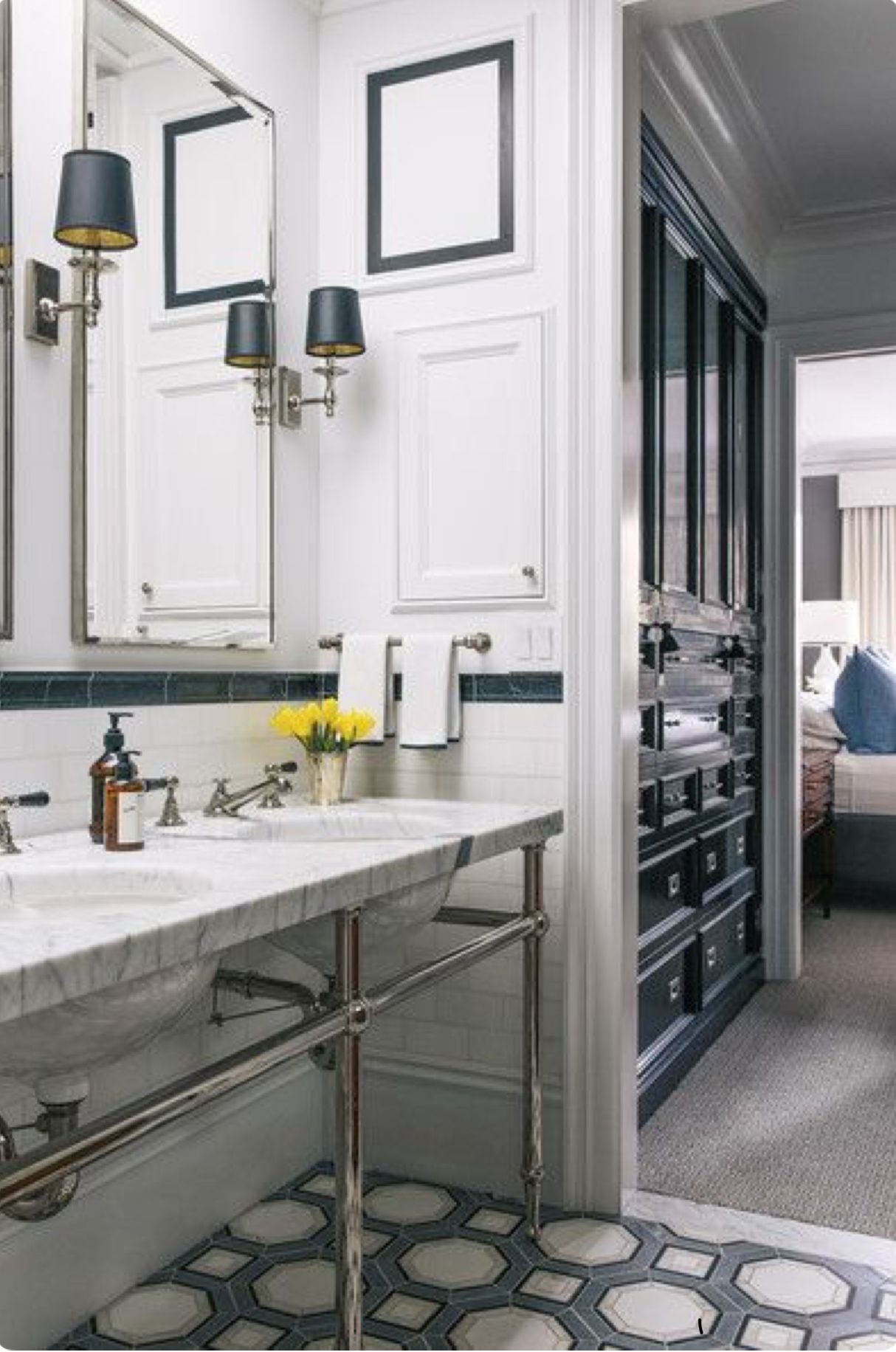 greige: interior design ideas and inspiration for the transitional home : gorgeous in grey... in San Francisco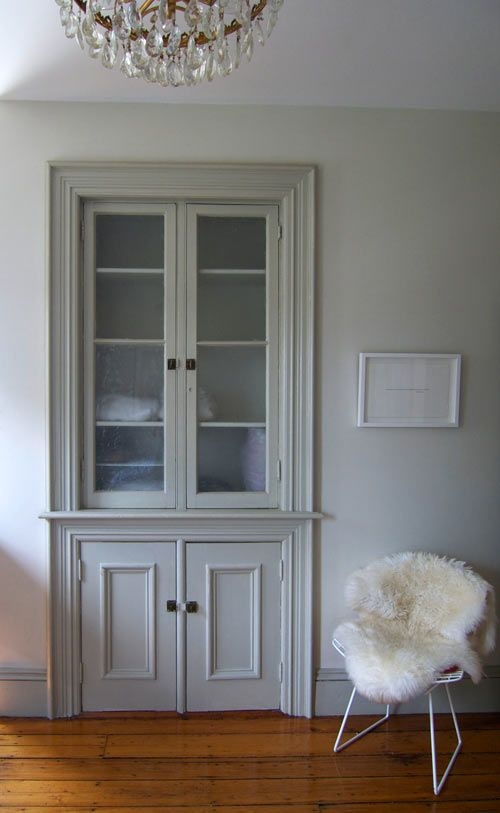 Sneak Peek: Best of Gray. "Soft grays and a sheepskin covered Bertoia make Crystal Ellis' bedroom in Providence Rhode Island, a calm space to relax." #sneakpeek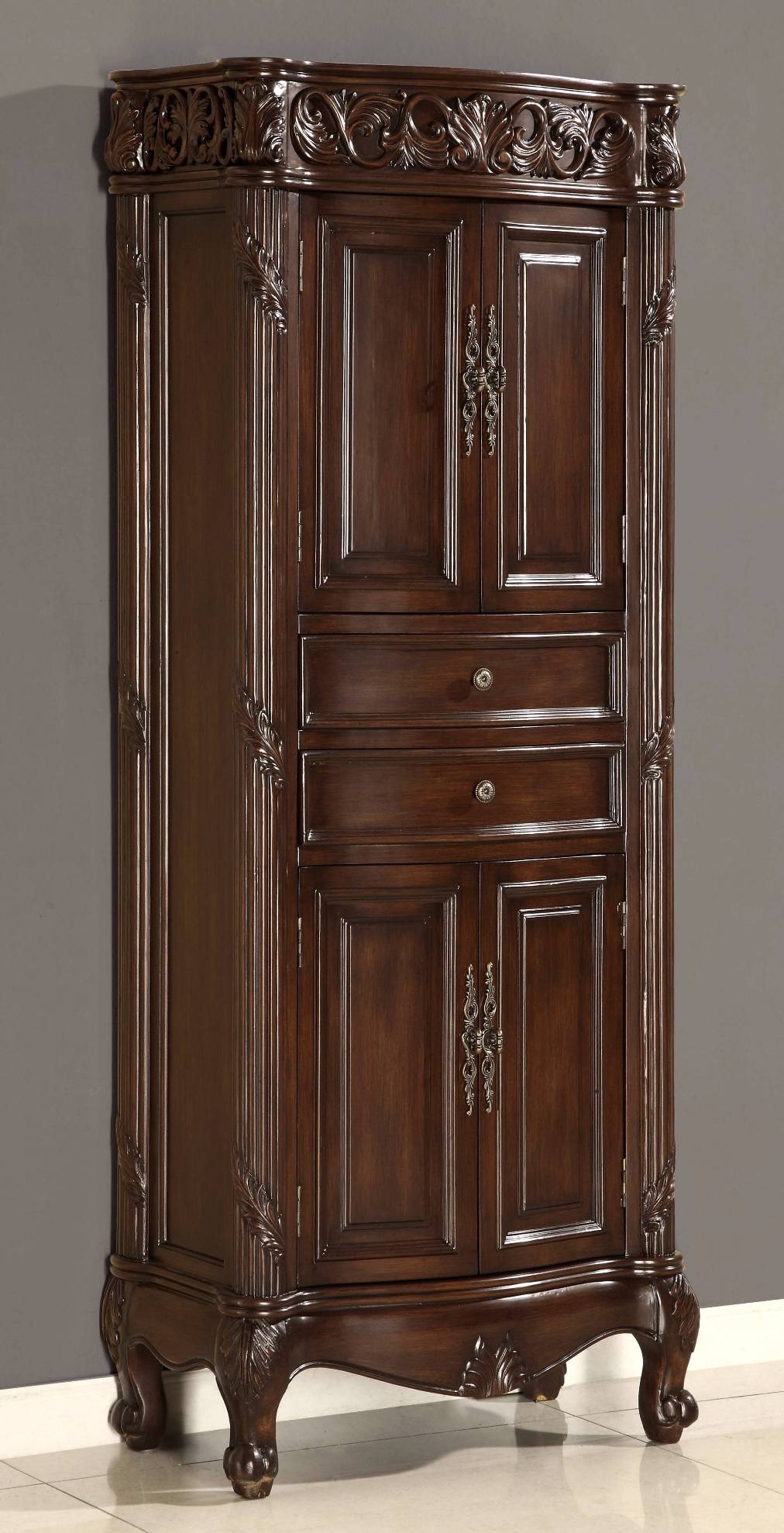 LOVE DRUM SHADE WITH CRYSTAL'S .DON'T LIKE SINK NOR DO I WANT WINDOWS IN MY BATHROOM UNLESS I'M ON 25TH FLOOR OF A CONDO BECAUSE OTHERWISE I'LL JUST KEEP THEM SHUT SO A WASTE LOVE WALK IN GLASS DOOR SHOWER'S I NEVER USE A BATHTUB SO THAT WOULD BE A WASTE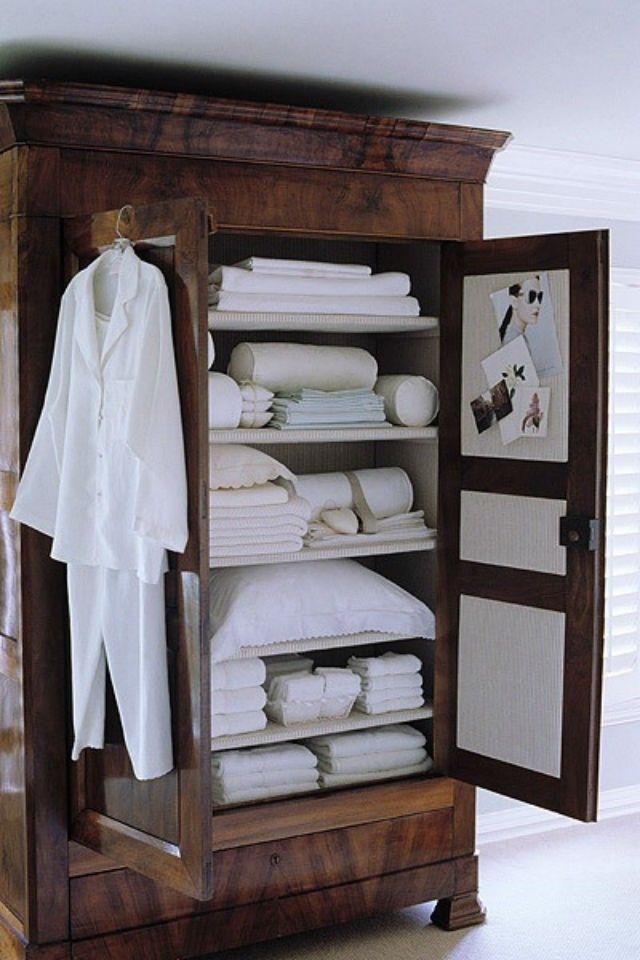 Painting existing cabinets and adding a painted wood frame around an existing mirror or hanging a new colorful mirror, are two more ideas for adding color to the bathroom. Coordinate accessories and linens for a polished look.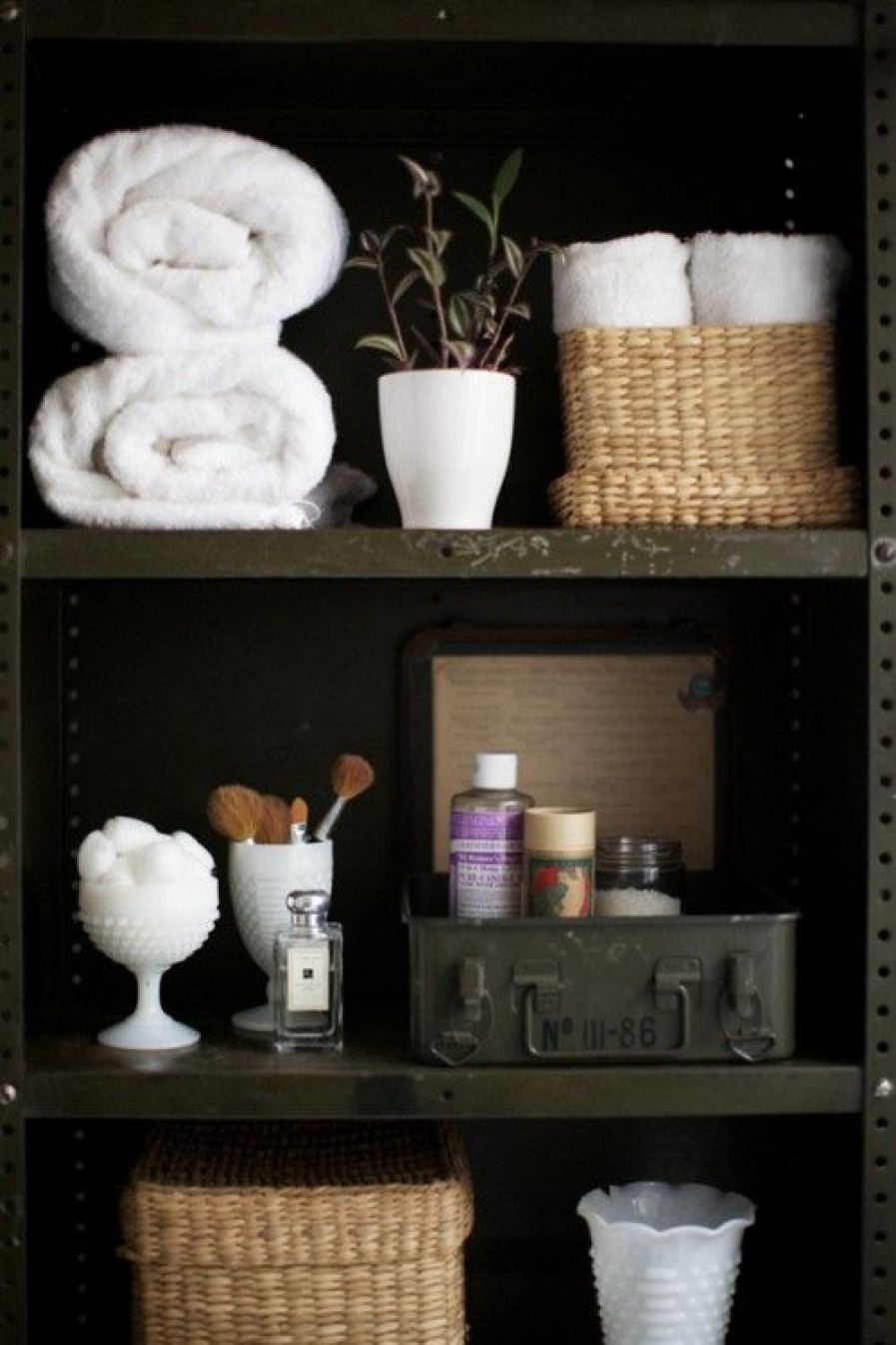 shelf-display love the contrast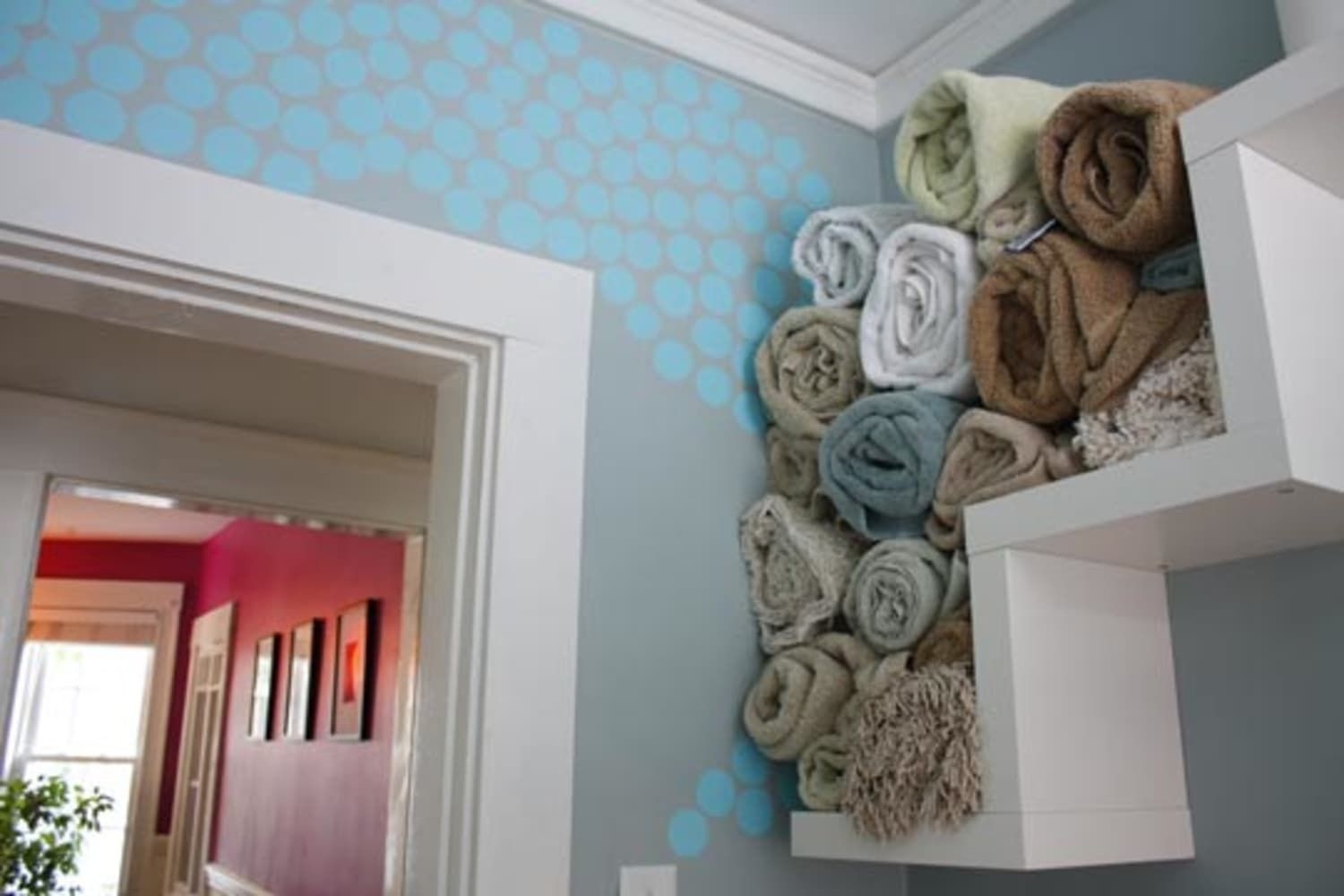 Love the paint on the bathroom wall. Then they used ikea's white steps to make shelves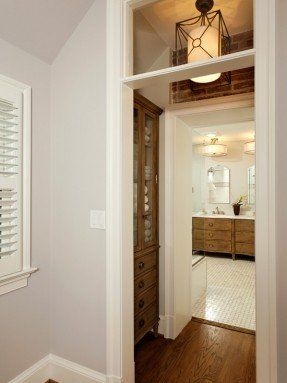 BM Owl Gray with BM Snowfall White throughout the home?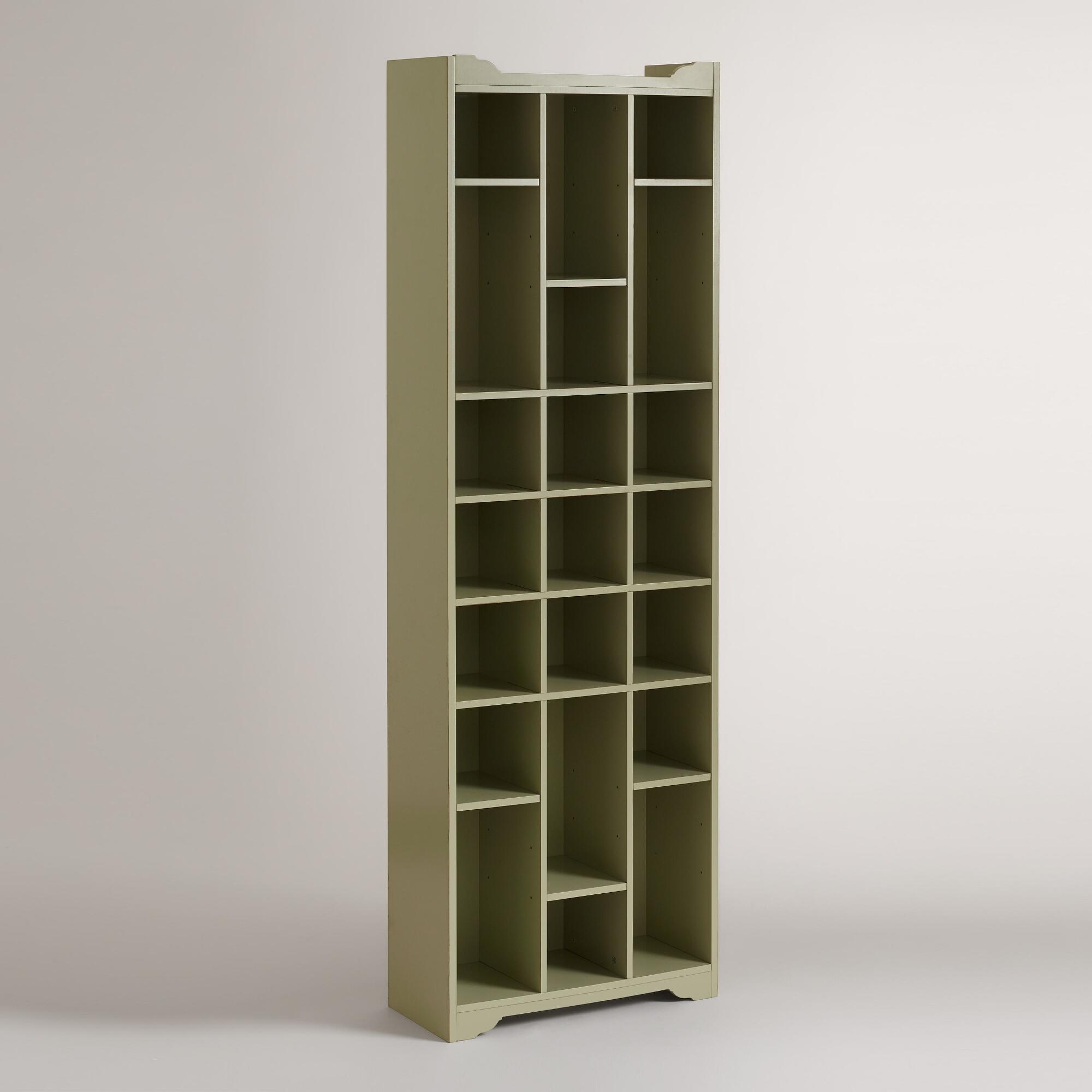 This furniture-style built-in is reminiscent of a dining room hutch, complete with open cubbies on the top and a closed cabinet below. A fresh coat of green paint adds a splash of color that helps warm up white walls and black wood flooring.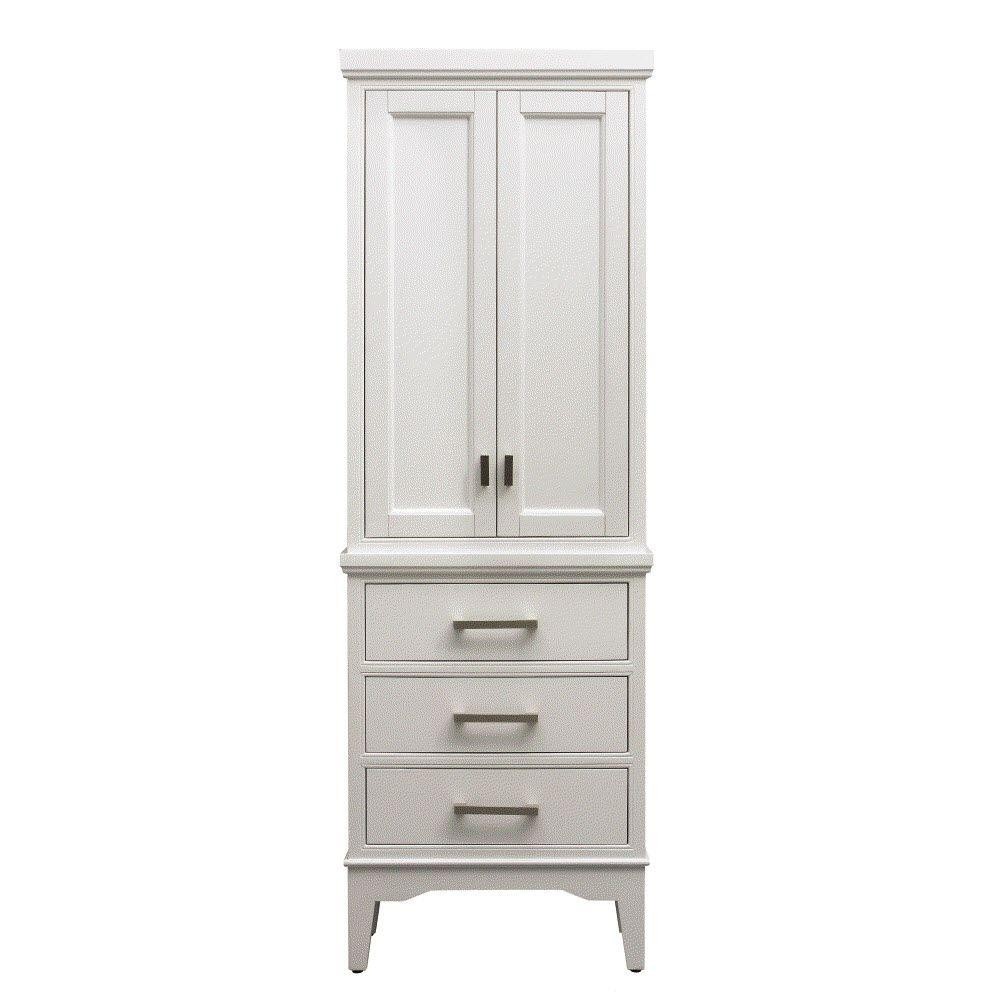 Home Decorators Collection Manor Grove 22 in. W x 15 in. D ...