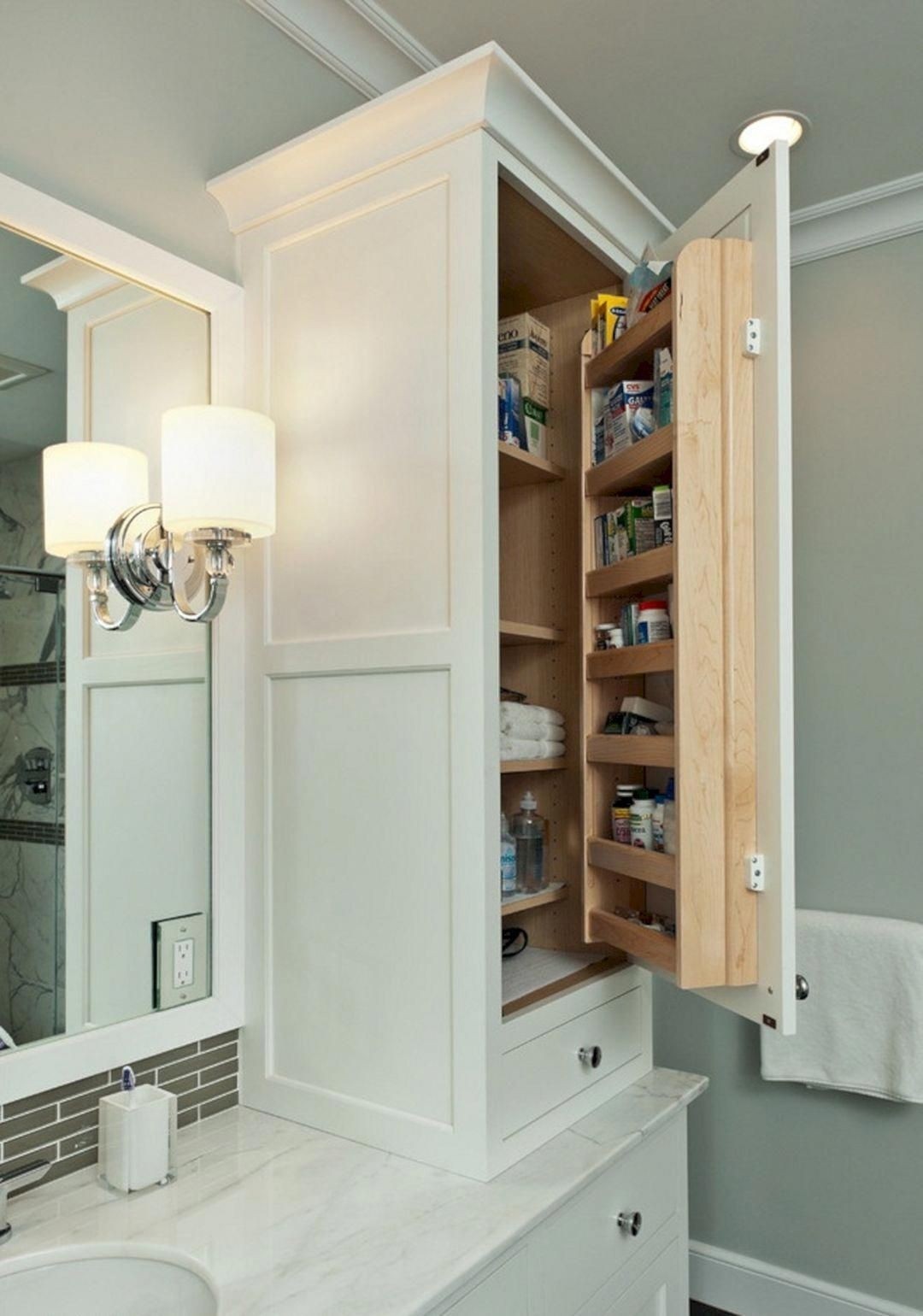 Linen closet doors
Add more storage space for towels, cosmetics or medicines into your bathroom with this master bath linen closet. The white, simple construction is excellent for any type of bathroom or toilet.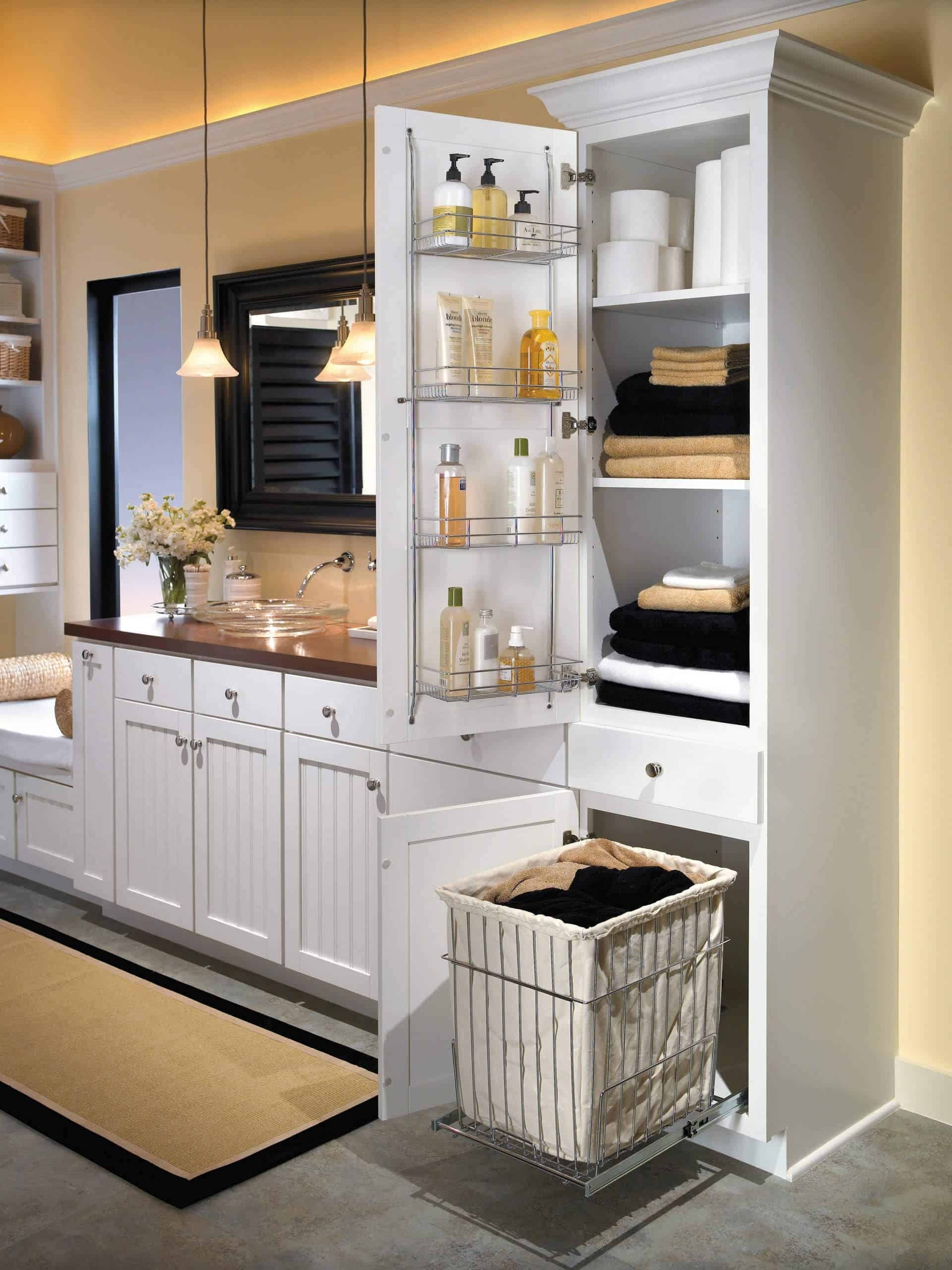 Ideabooks
A bathroom linen tower with hamper, shelves and rolling laundry bin is an excellent cabinet to the toilet and bathroom. It features a lot of spaces for towels, cosmetics and bath accessories.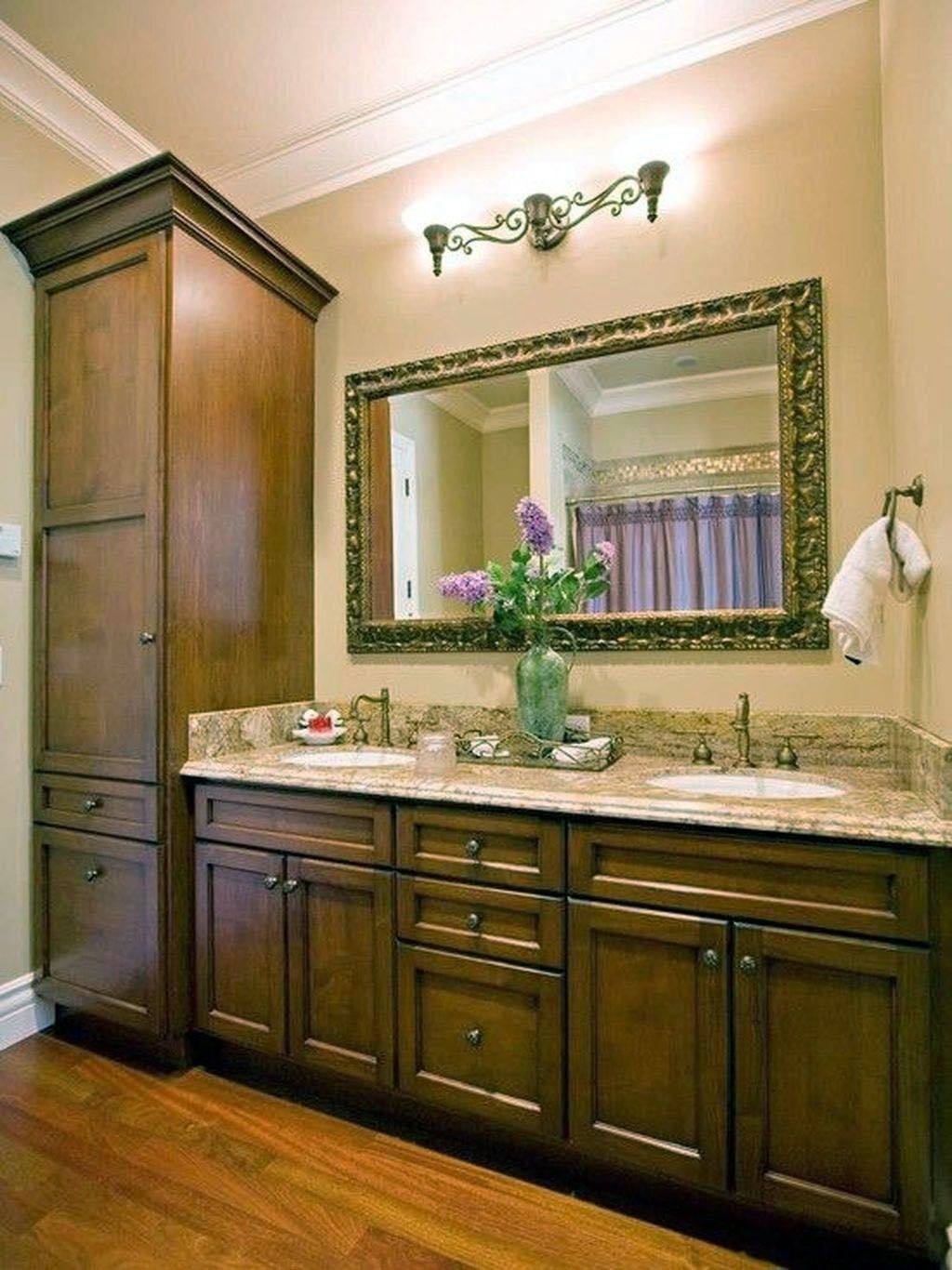 Traditional master bath
Tall cabinet made of wood. It is fitted with 2 cabinets and drawer for storing towels, toiletries and other personal items. It provides space saving in each bathroom as needed.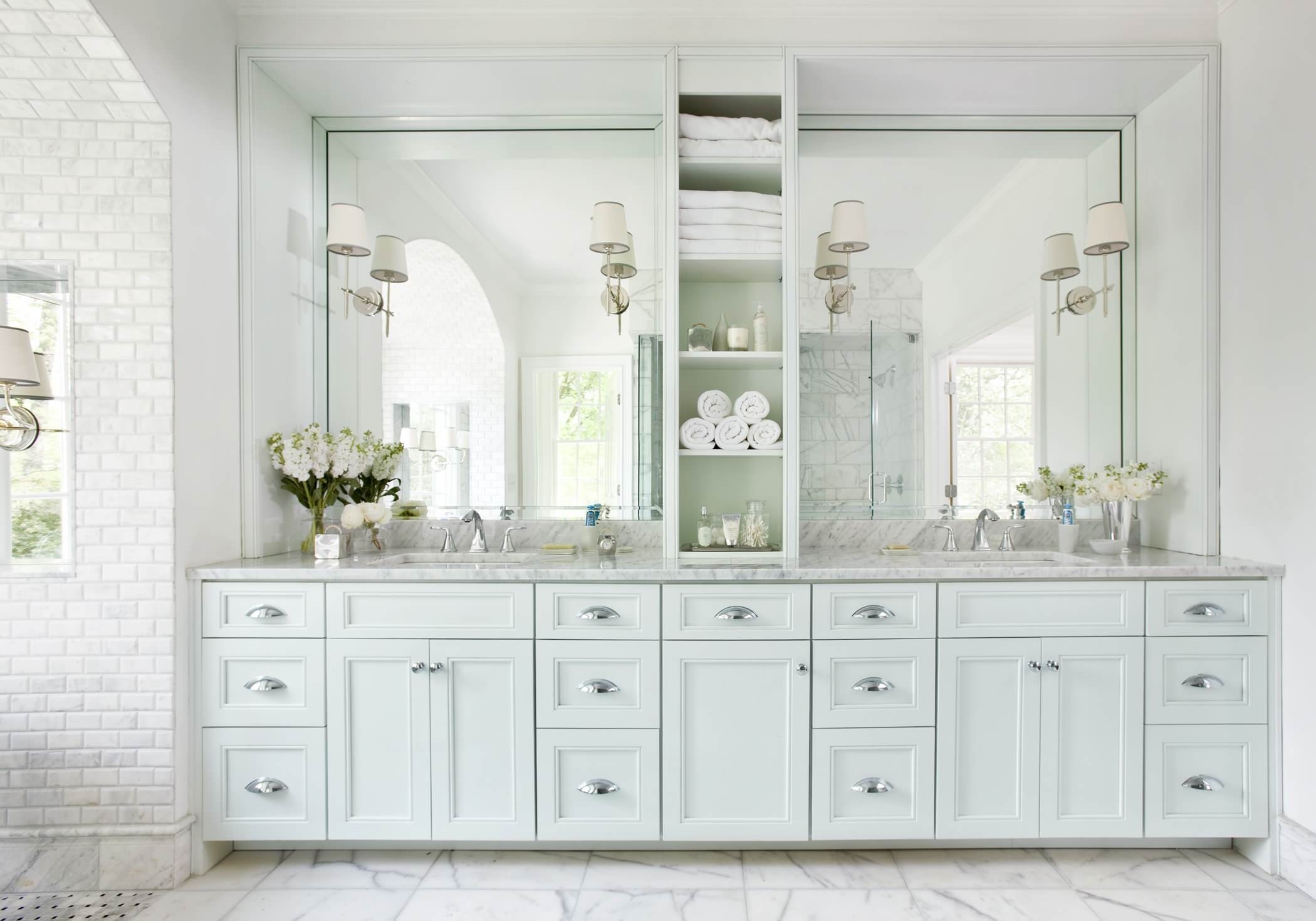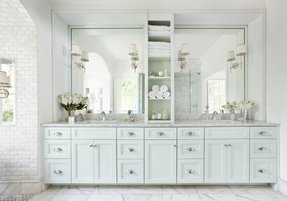 Classic bath traditional bathroom atlanta
Beautiful colors, huge mirrors, plenty of drawers and storage cabinets, and stylish finishes create an exceptionally beautiful whole. This bathroom mounted to the linen cabinet wall is a perfect solution to the interior.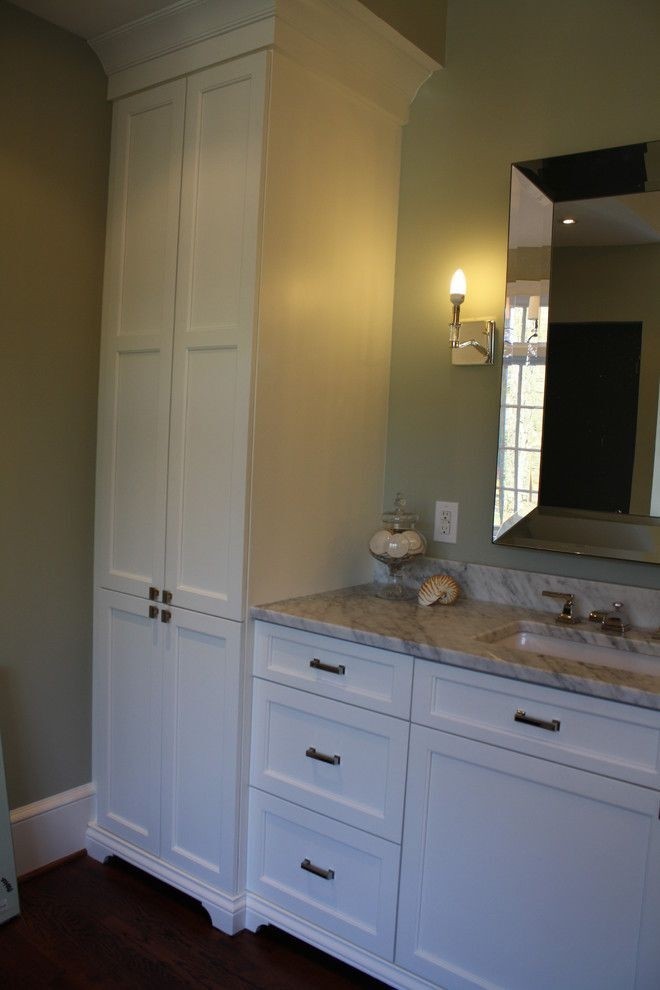 Bathroom linen cabinet
An aesthetic ceiling-height contemporary linen cabinet for bathrooms. It has a crown top and an open base with low legs. Two size-varied compartments with adjustable shelves have full doors with recessed panels and small square dark metal pulls.
48 Inch Marble Top Single Sink Rustic Bathroom Vanity With Matching Wall Mirror And Linen Tower
This set includes solid and useful pieces of bathroom furniture. A sink console features some storage drawers and a compartment. The mirror looks very attractive and a vertical cabinet provides additional storage space.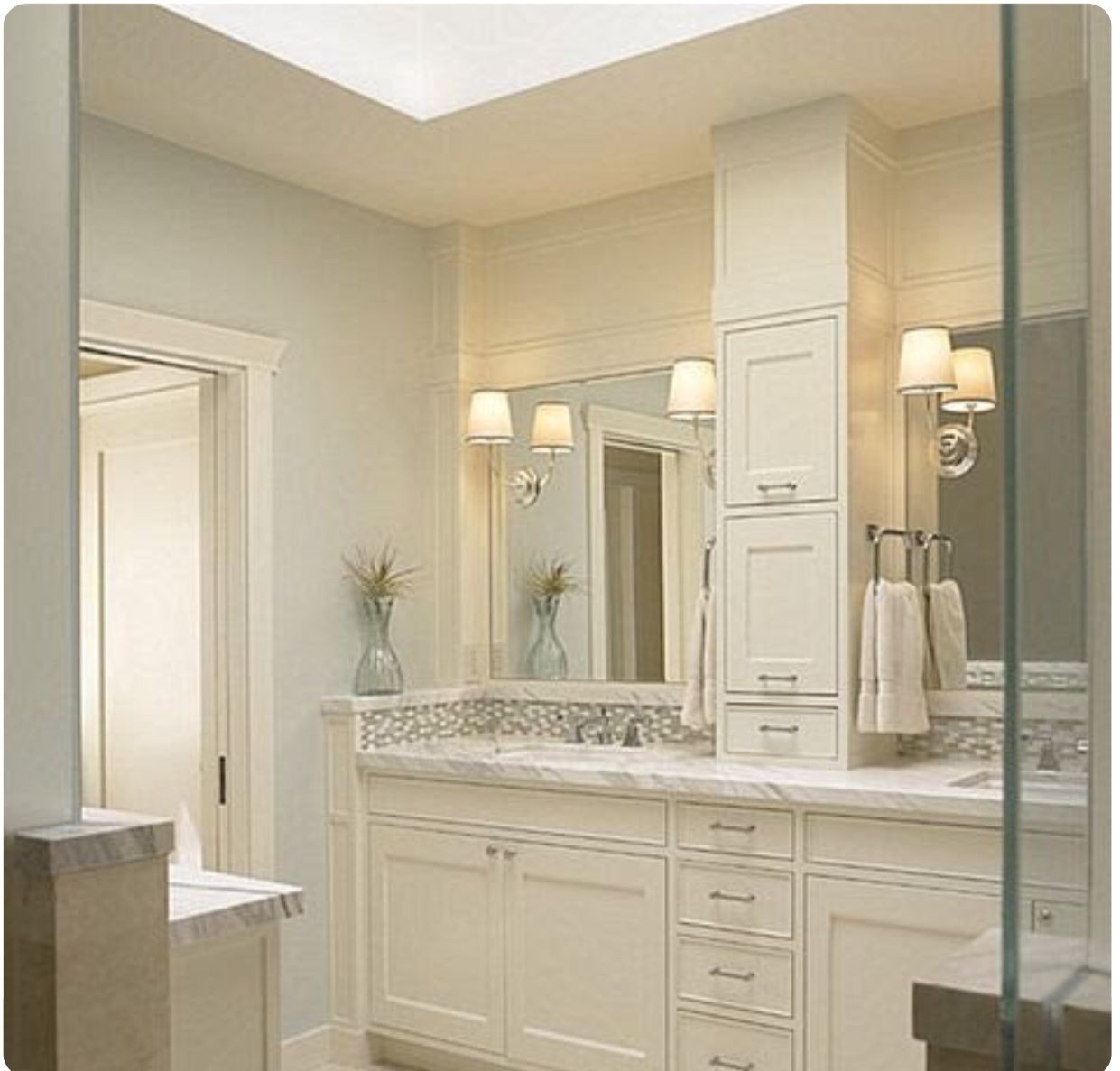 Vanity towers
Nothing makes relaxation easier than a beautiful interior. A properly arranged bathroom will easily turn into a home SPA salon - well-organized thanks to the white bathroom linen tower cabinet, made of wood with a white moisture-resistant veneer.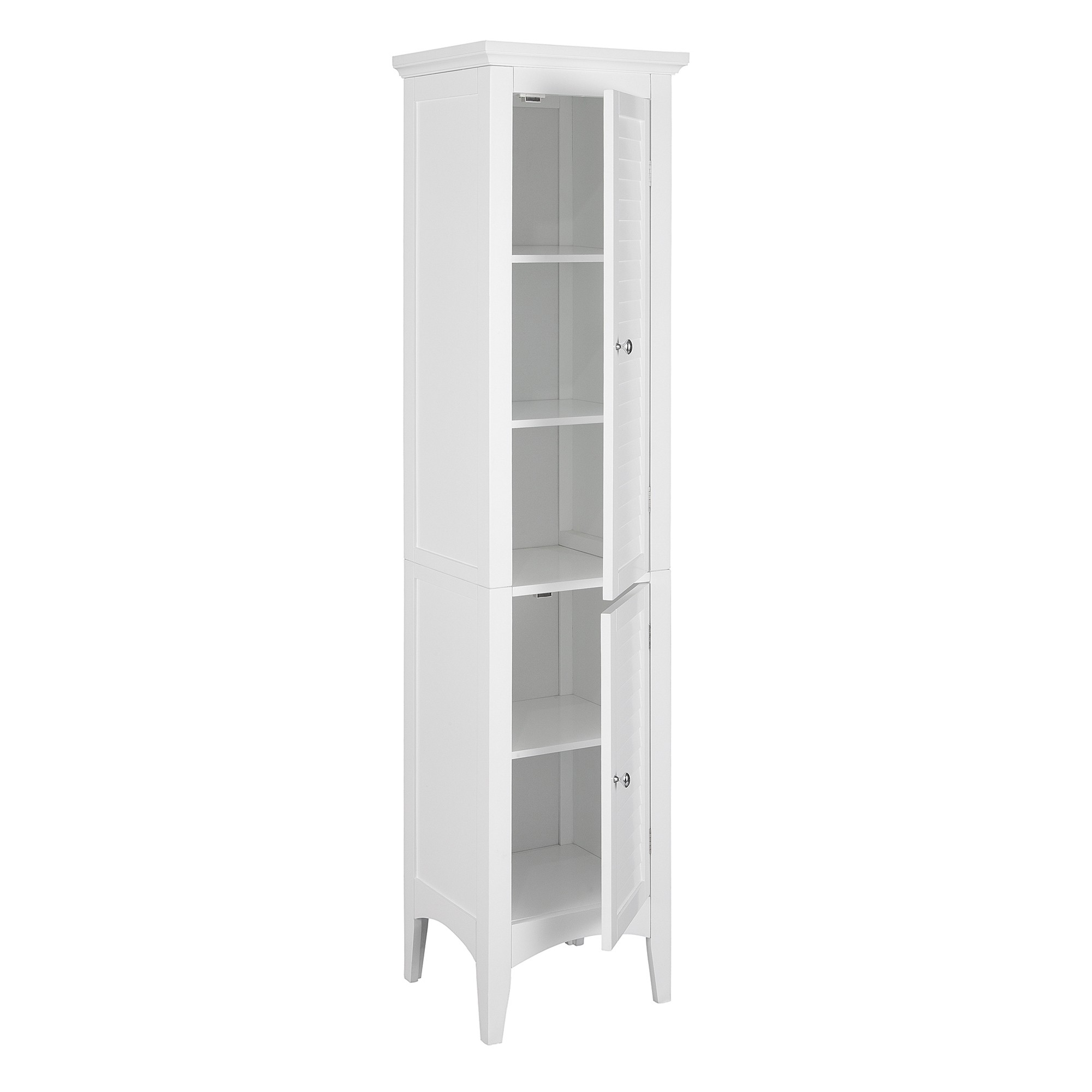 Bayfield White 2 Door Linen Tower
A practical cabinet tower in a standard design. It's a must-have of every bathroom as it will help you keep your towels and linen well organized. Despite the fact that it's tall and narrow it offers a lot of space for storage.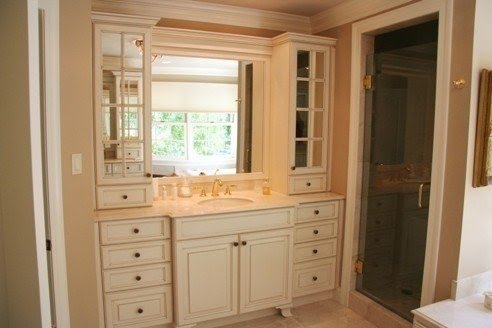 Powder Room
This bathroom cabinet set delights with elegance and cosiness at the same time. It provides a considerable storage space, concealed below the sink, in the side drawers, as well as behind the side mirrored cabinets.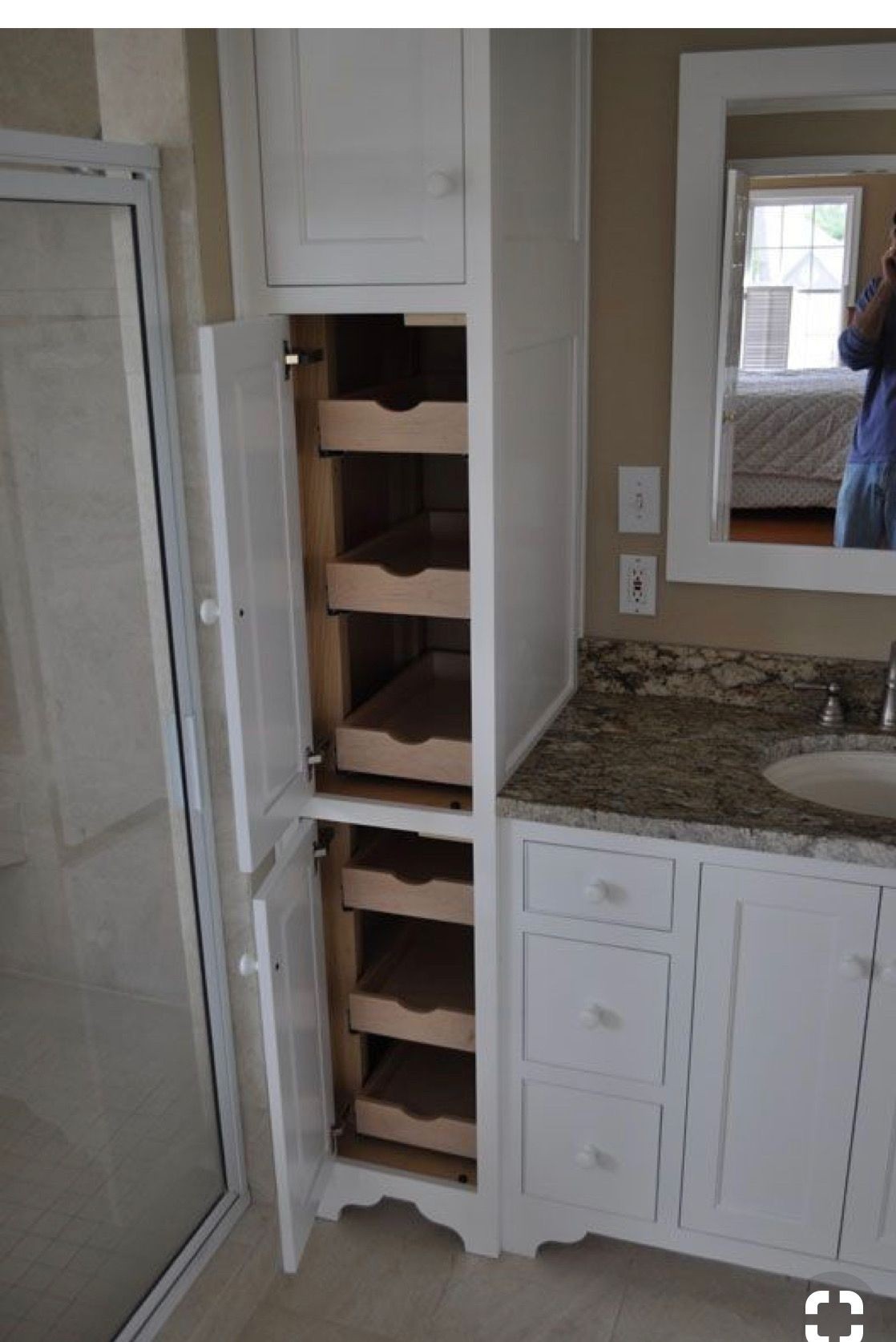 An elegant contemporary linen tower for bathrooms. It's of wooden materials finished in white. It has a crown top and a cutout base. Each of 3 cabinets with doors having recessed panels and mushroom knobs has 3 brownish drawers with cutout pulls.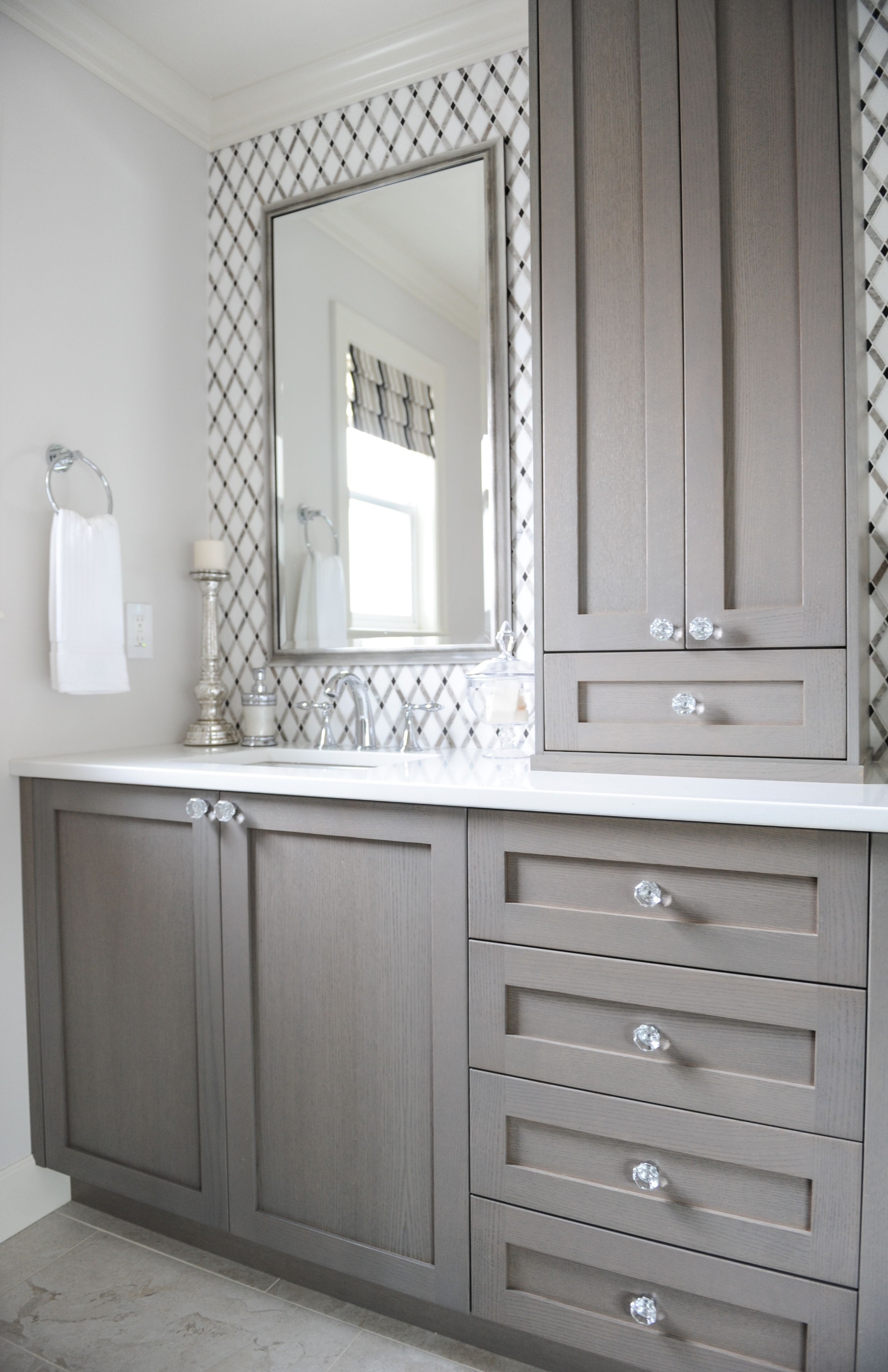 This gorgeous bathroom set is a perfect combination of solid furniture with charming knobs of drawers and cabinets. A simple white top, beautiful tiles and a subtle mirror in a silver frame form a unique whole.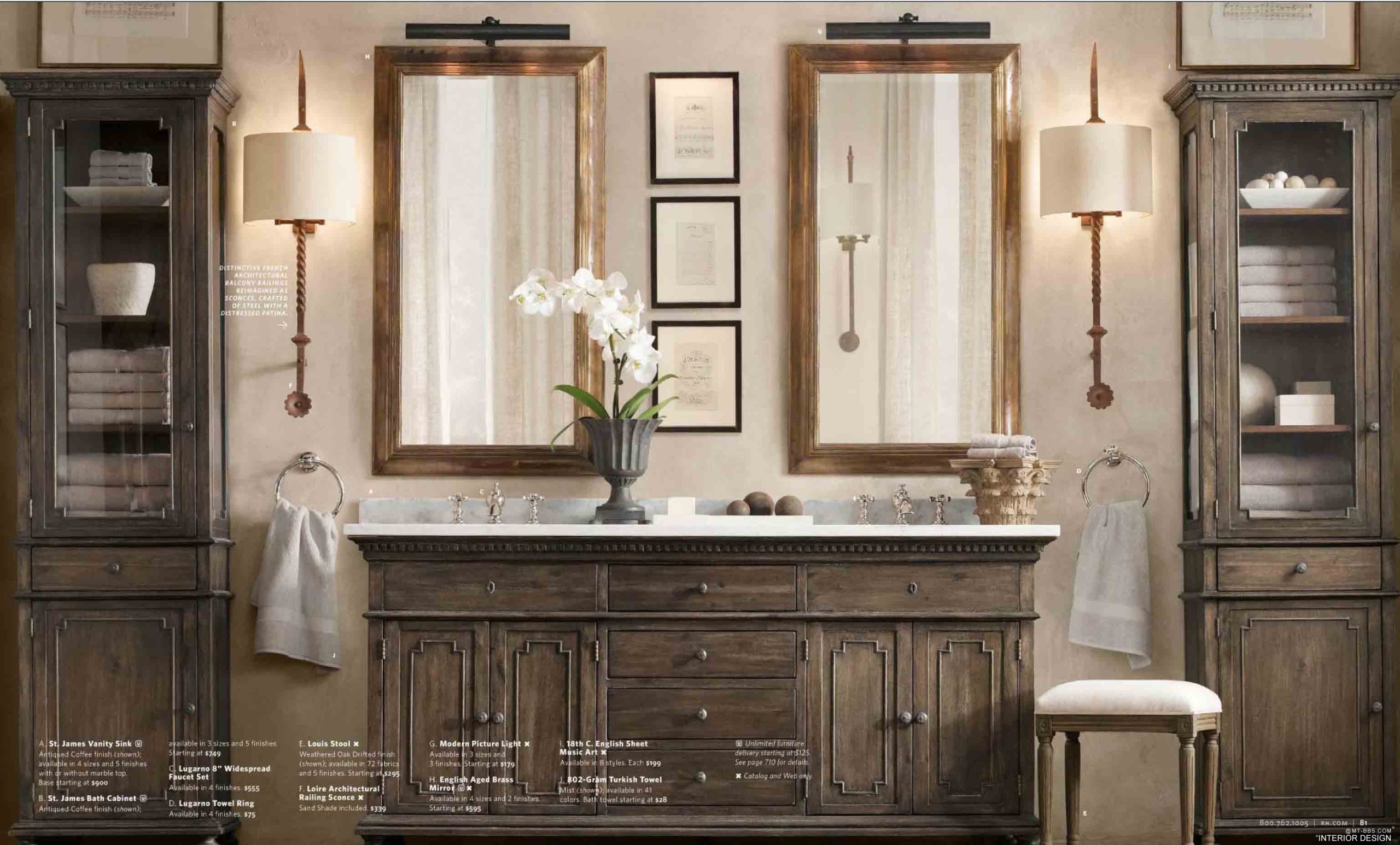 This gorgeous and incredibly stylish bathroom finish combines the elegance of old gold framed mirrors and lamp bases, beautiful wood full furniture storage space and perfect white sink. The whole place is cozy and very elegant.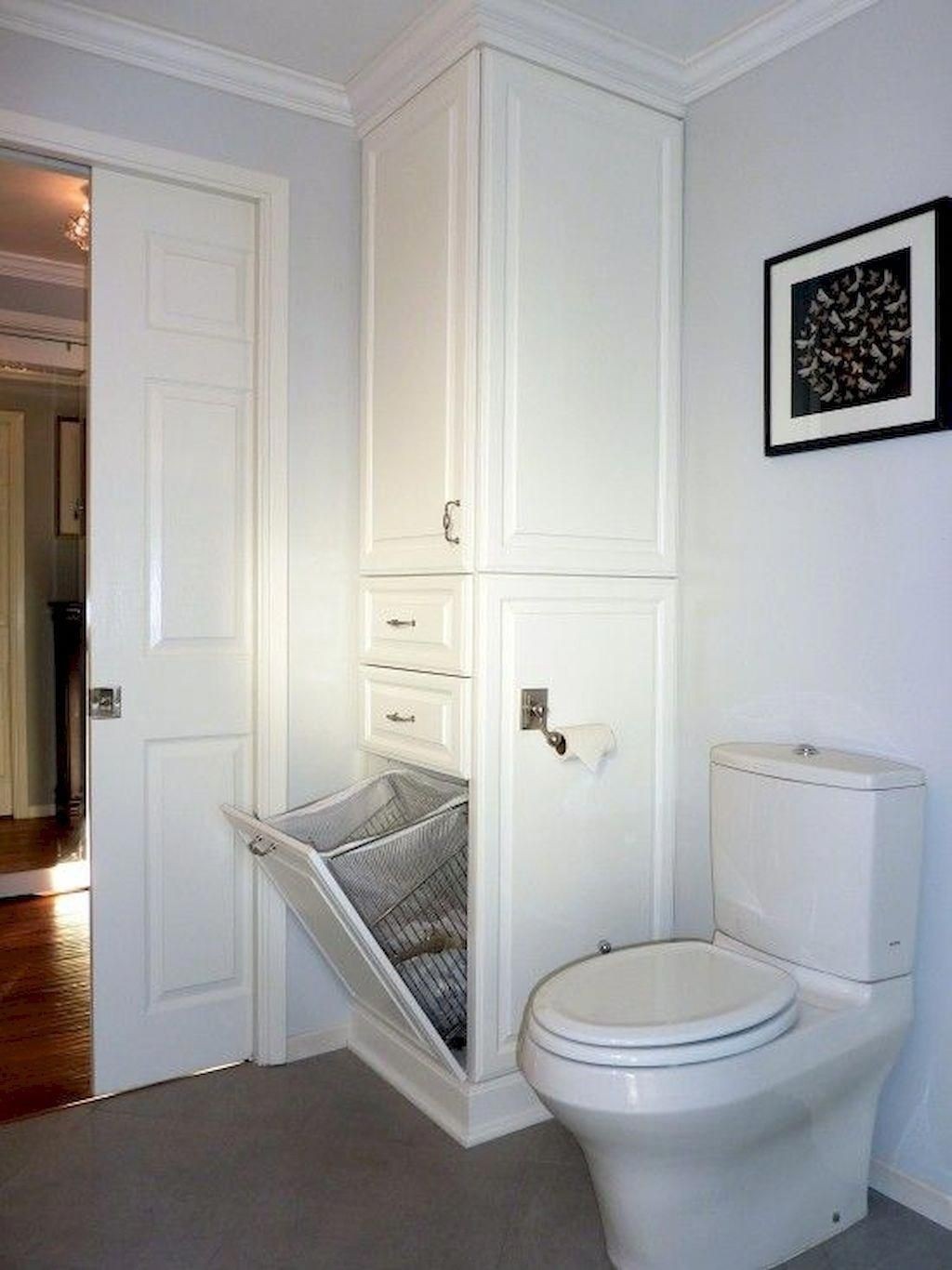 An ingenuine bathroom solution that will help you get rid of your dirty piles of clothes, while at the same time won't interfere too much into the surrounding space. This specially built cupboard space will gently hide all the laundry inside.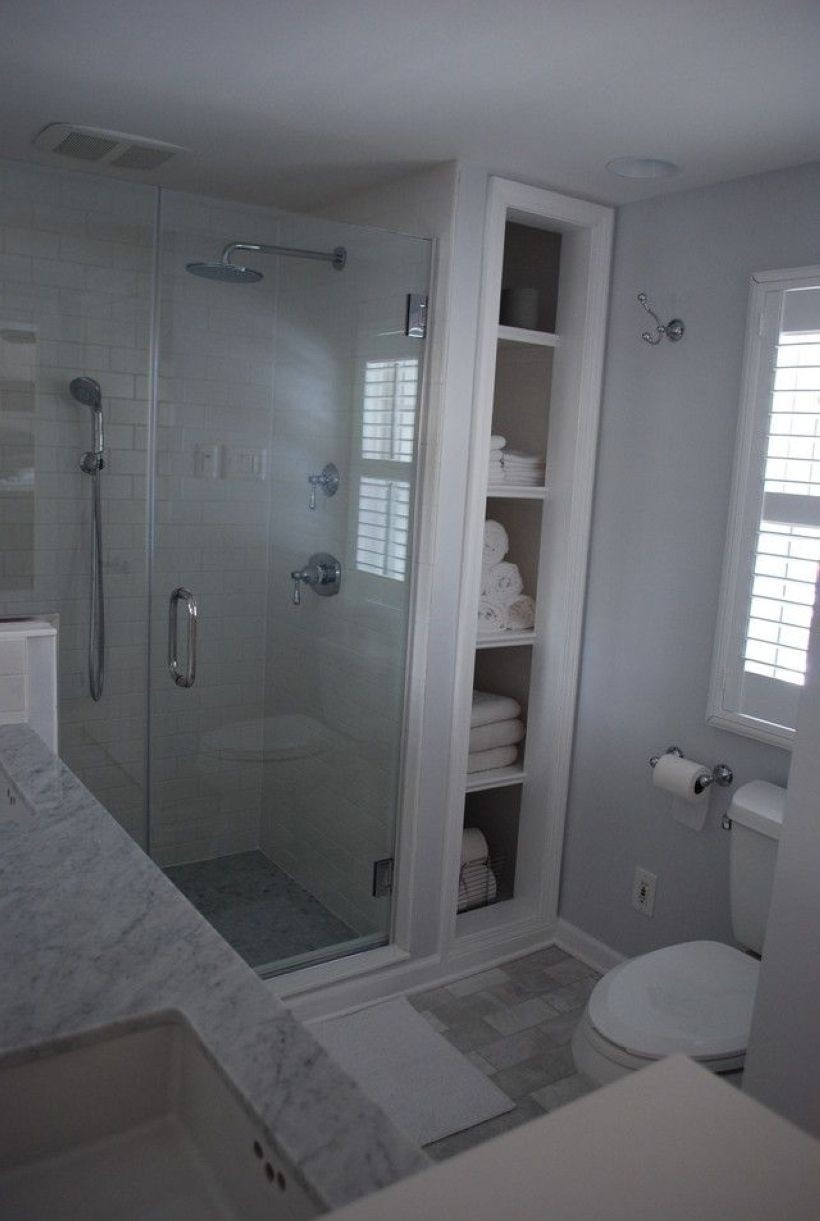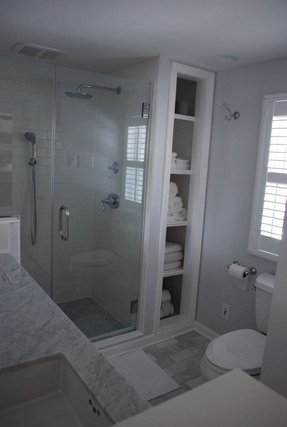 This design shows how smoothly you can decorate your contemporary bathroom. White Subway and Carrara Marble long with the 5-tiered, narrow towel for linens creates a cool and clean, minimalistic design that reflects well the modern trends.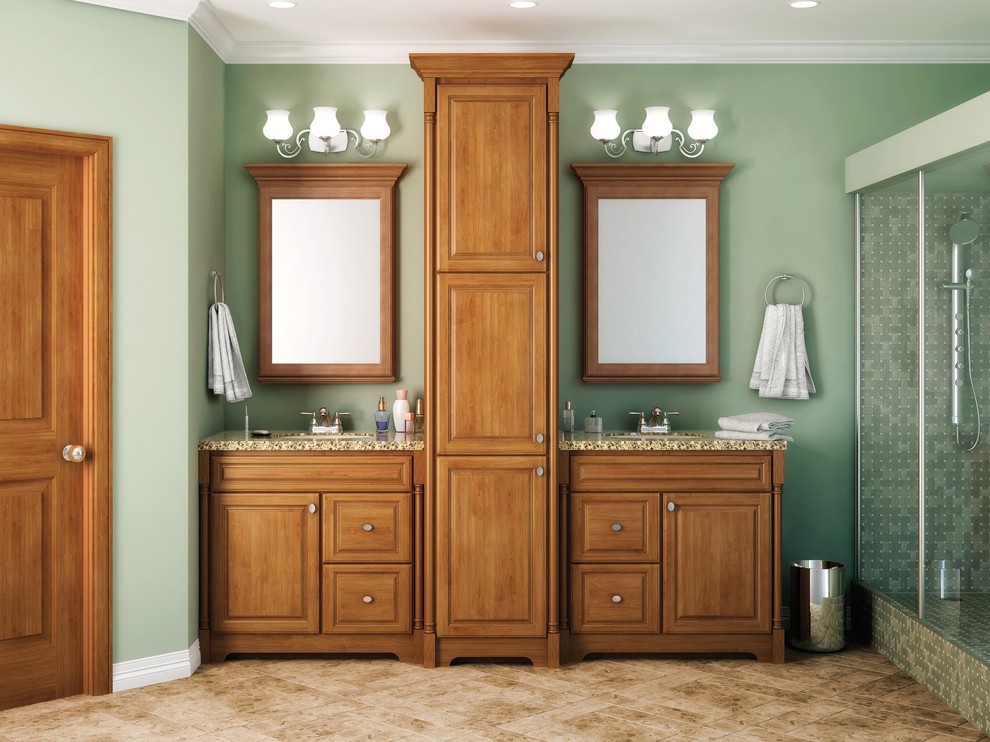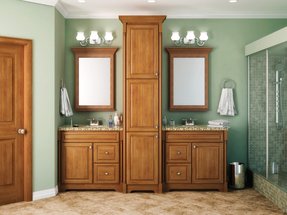 This bathroom vanity along with linen tower constitute a solid, wooden construction, which will enhance the bathroom with its traditional class. It creates a considerable storage space for all your towels and bathroom accesories.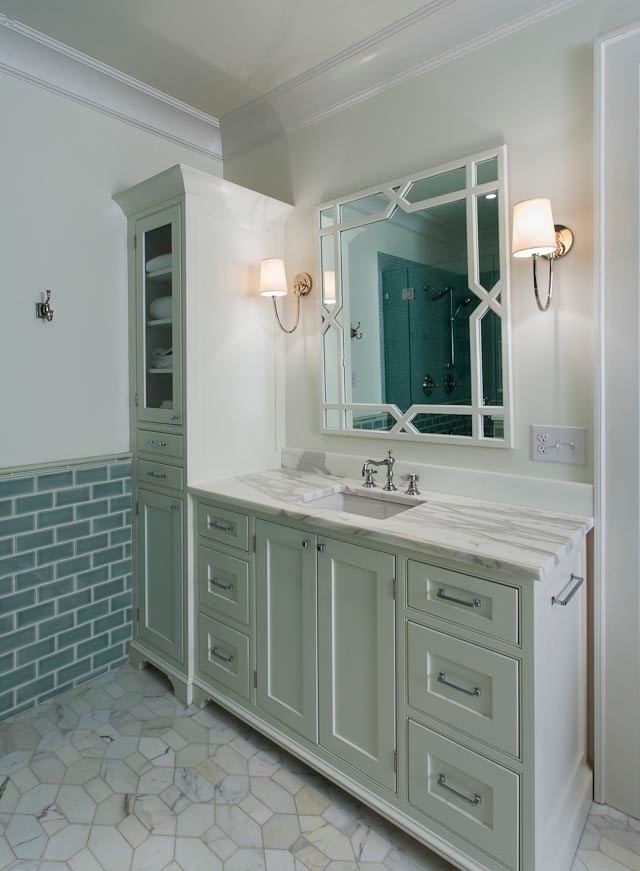 Bathroom with gray-green vanity accented with nickel hardware and a marble counter which frames a rectangular porcelain sink with hook spout faucet situated below a Worlds Away Vero White Lacquer Trellis Mirror flanked by Reed Sconces beside built-in line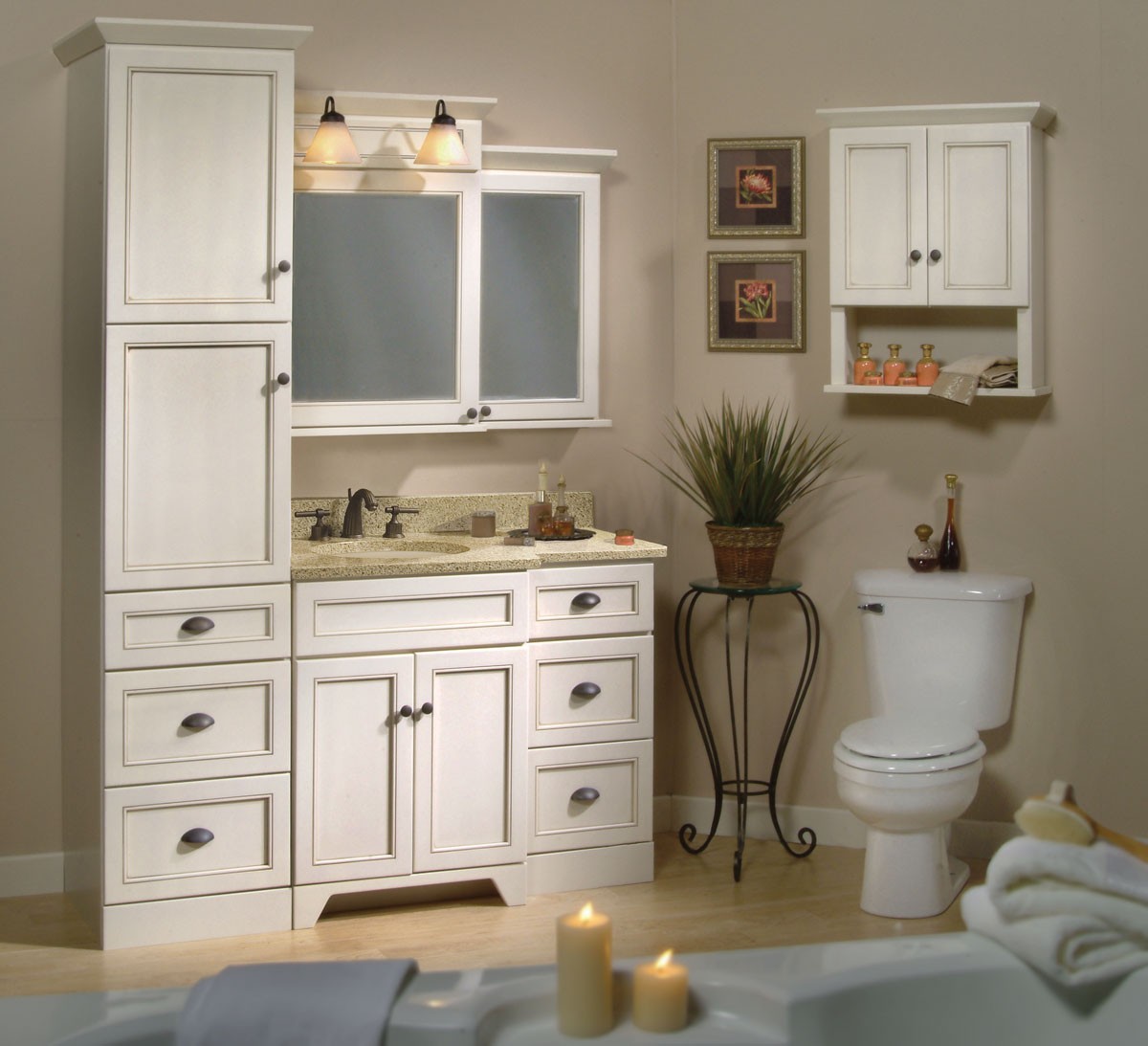 With this linen tower your towels will be properly organized inside of spacious storage compartments. The unit uses wood construction with a white finish, including 2 capacious cabinets and 3 storage drawers.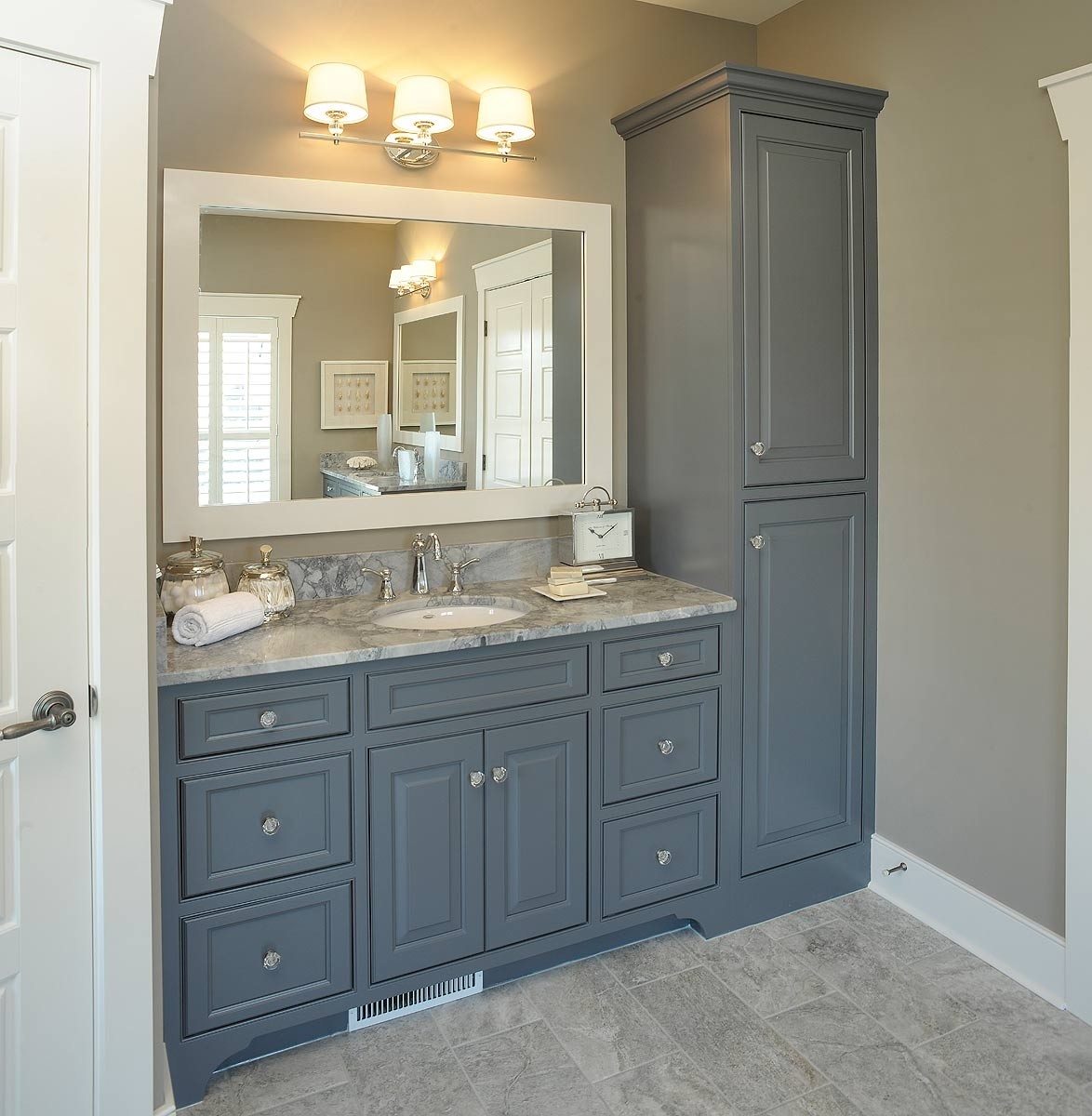 Mixing gray and white gives a fresh contemporary look to this modern bathroom, Solid gray linen tower cabinet sports sleek marble top that matches stone tiles floor. Large mirror expands the space visually.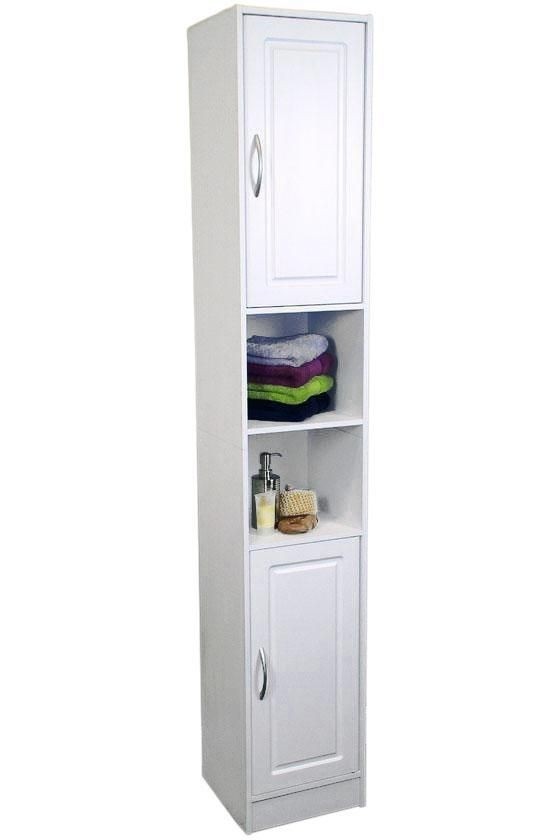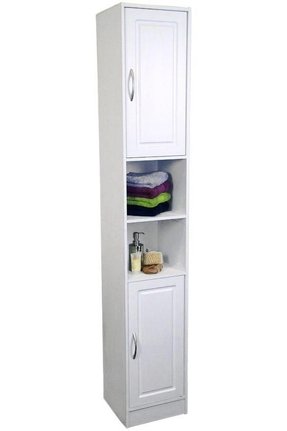 For everyone, who would love to decorate a small-spacious bathroom with fashionable and useful pieces, this linen cabinet would surely be a great solution. The cabinet offers 2 closed and 2 open storage compartments, able to accommodate many smaller necessities.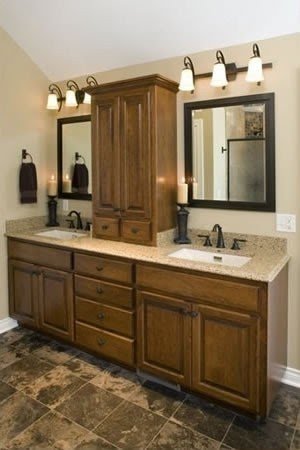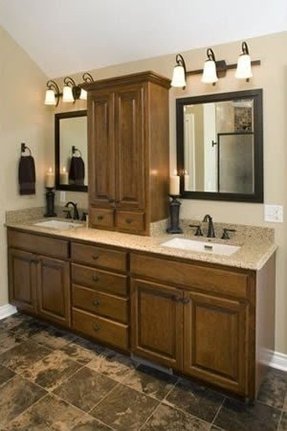 An elegant bathroom set of brown-finished wooden materials. A floor unit has 2 door cabinets on sides and 4 drawers in the middle. A top in beige tones accommodates 2 rectangular sinks. A tower in the centre has 2 small drawers and a 2-door cabinet.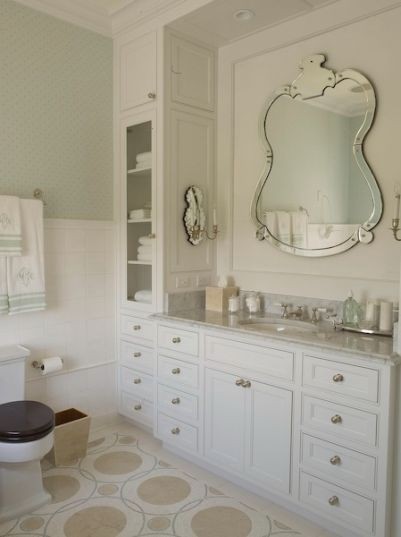 Suzie: Phoebe Howard - Chic master bathroom with white single bathroom vanity with marble ...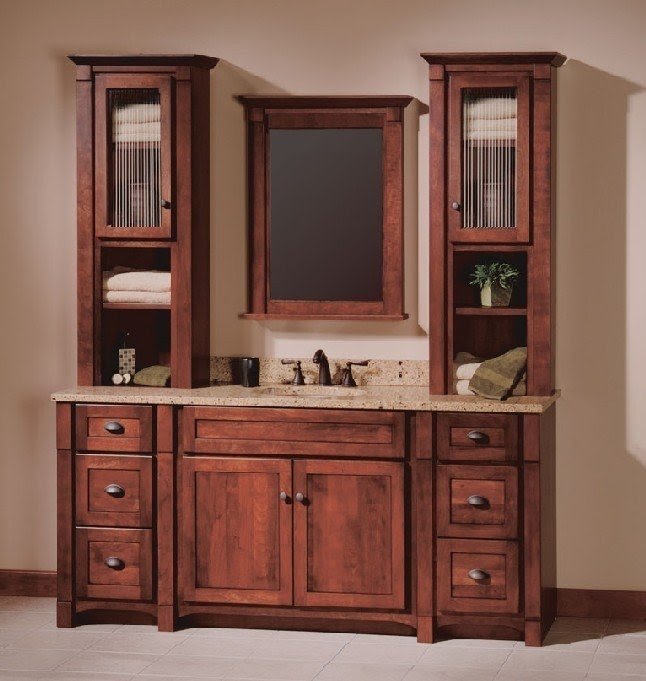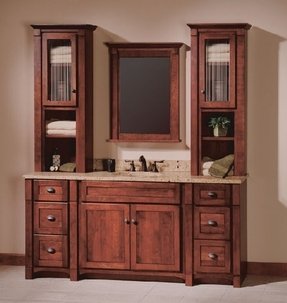 Functional and elegant, the 72'' vanity with cabin tower is made of sturdy wood and covered in a distressed finish. Features 7 drawers with pull-handles, 1 two-door cabinet, 1 sink, and 2 towers with 2 one-door cabinets, 4 open compartments and 1 rectangle mirror.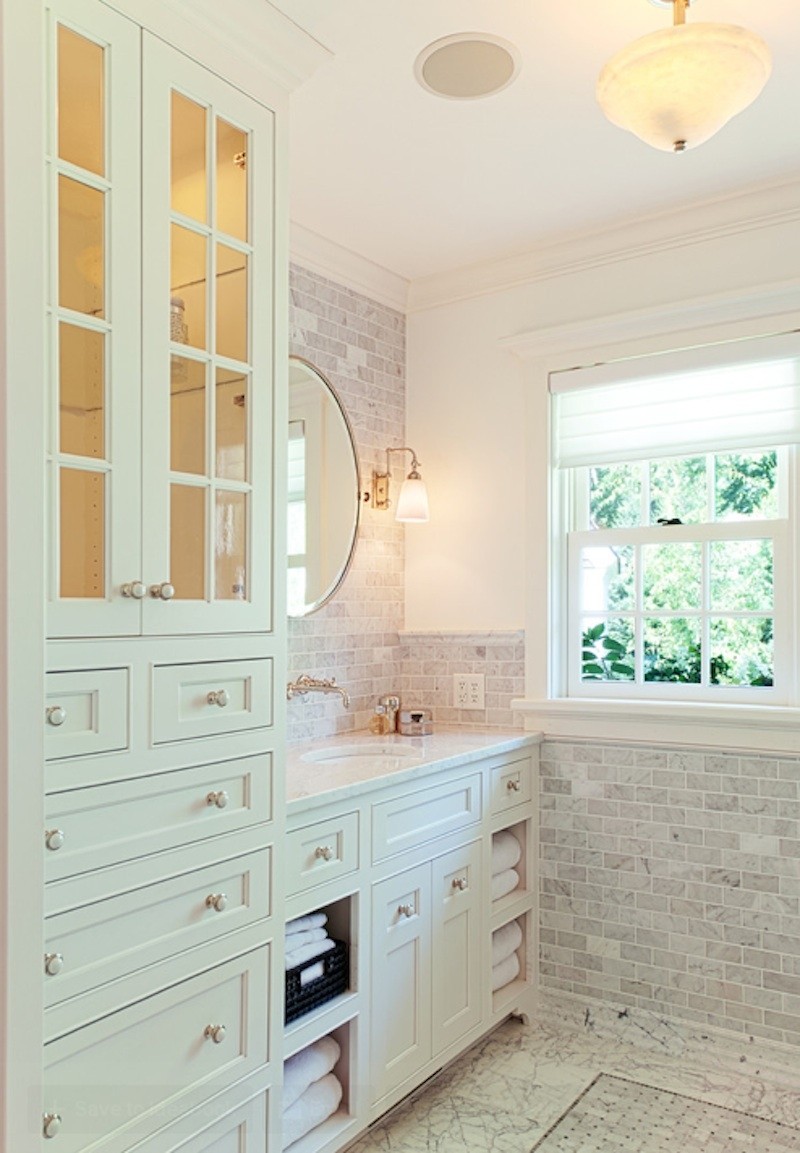 Create a perfect vanity setting in your master bathroom with this set that includes a convenient towel cabinet and is simply packed with functionality due to the spacious storage possibilities.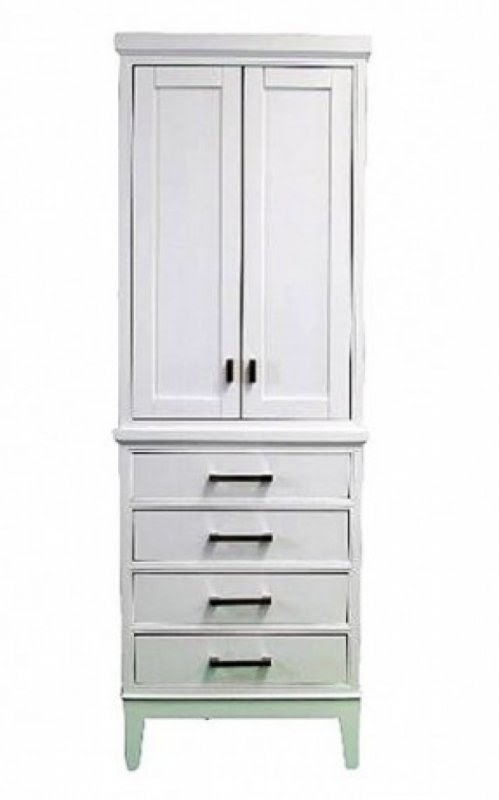 A traditional take on a bathroom linen cabinet made in a tower shape. The old-fashioned, vintage wooden frame of the piece goes nicely with the white coat of paint and provides a plenty of storage space with four drawers and a compartment above.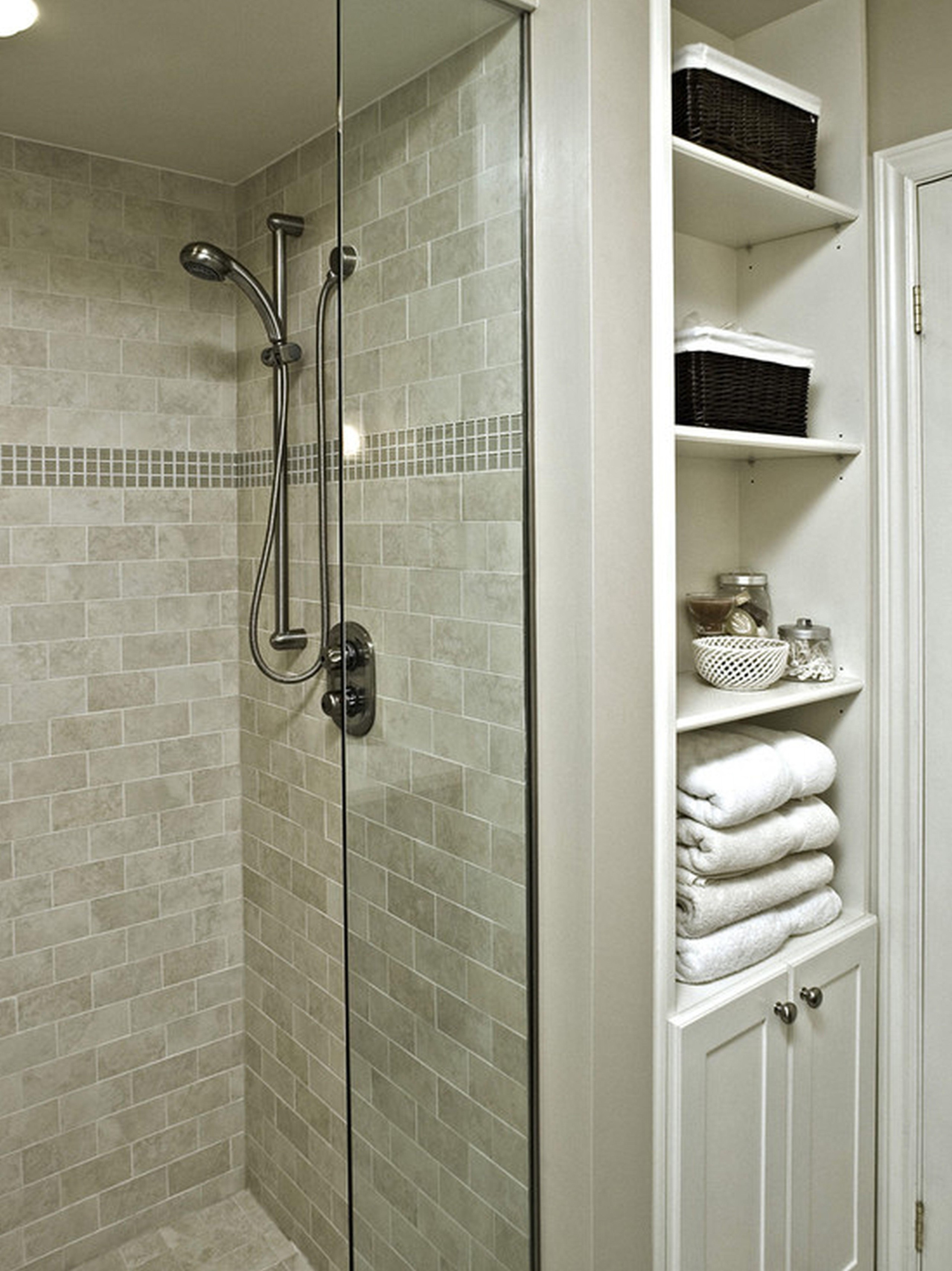 Idea for storage area... Doors below, baskets above pushed back and decor items up front....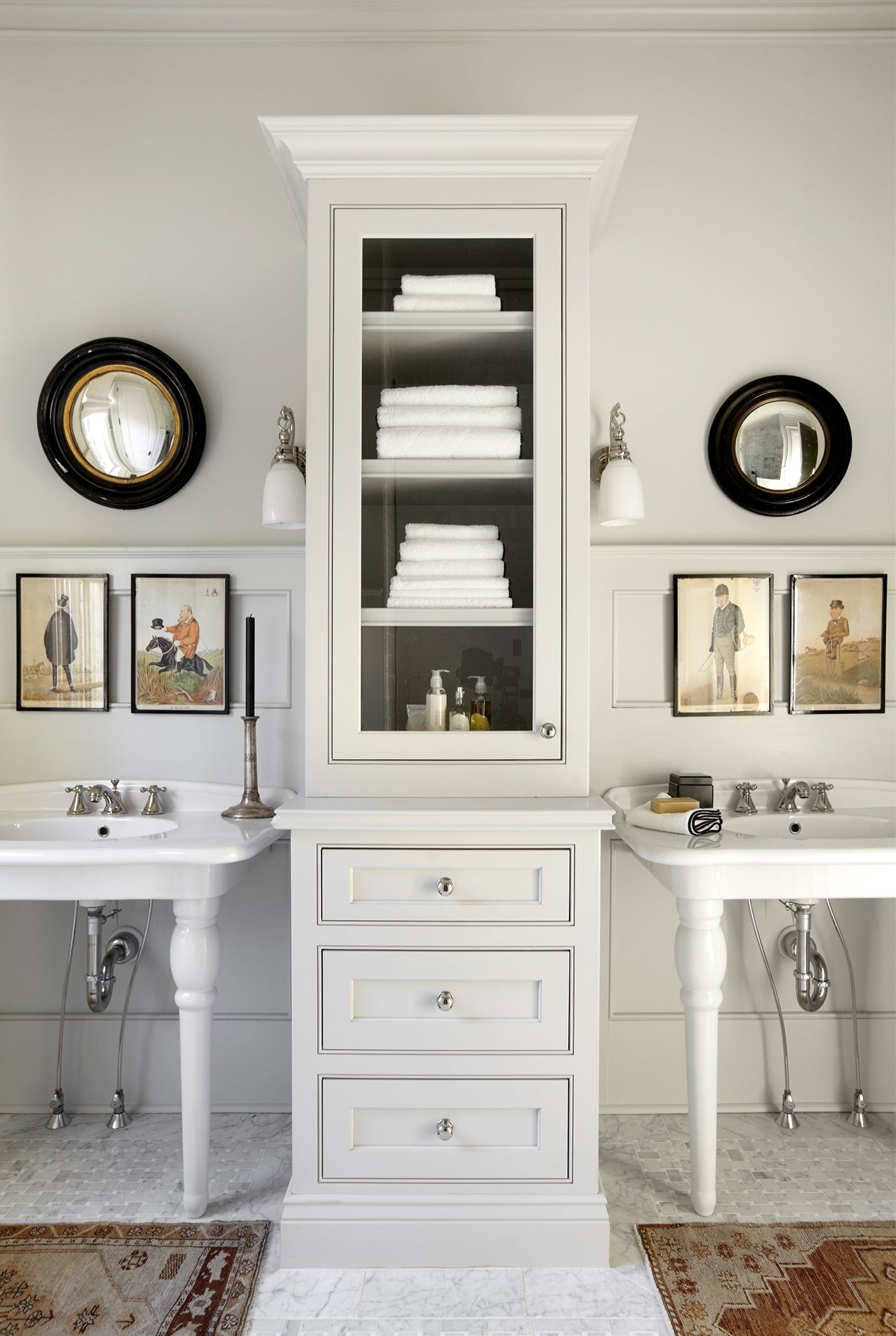 Cabinetry Terms 101: Study before Shopping! Antique Hardware, Brass Hardware, Cabinet Hardware, French Hardware, Furniture Hardware, Hardware, Hardware Ideas, Painted Cabinets, Painted...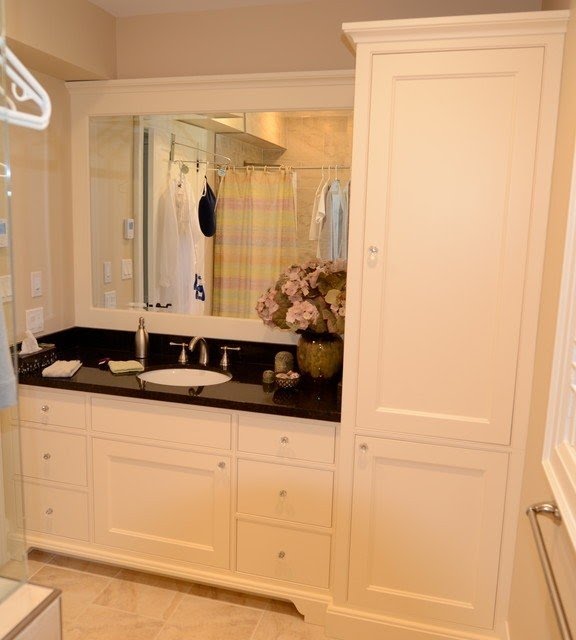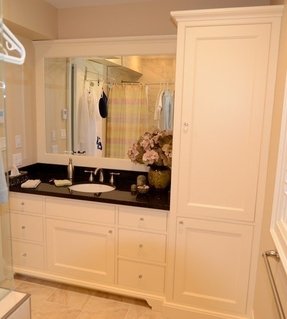 Maple vanity with linen tower transitional-bathroom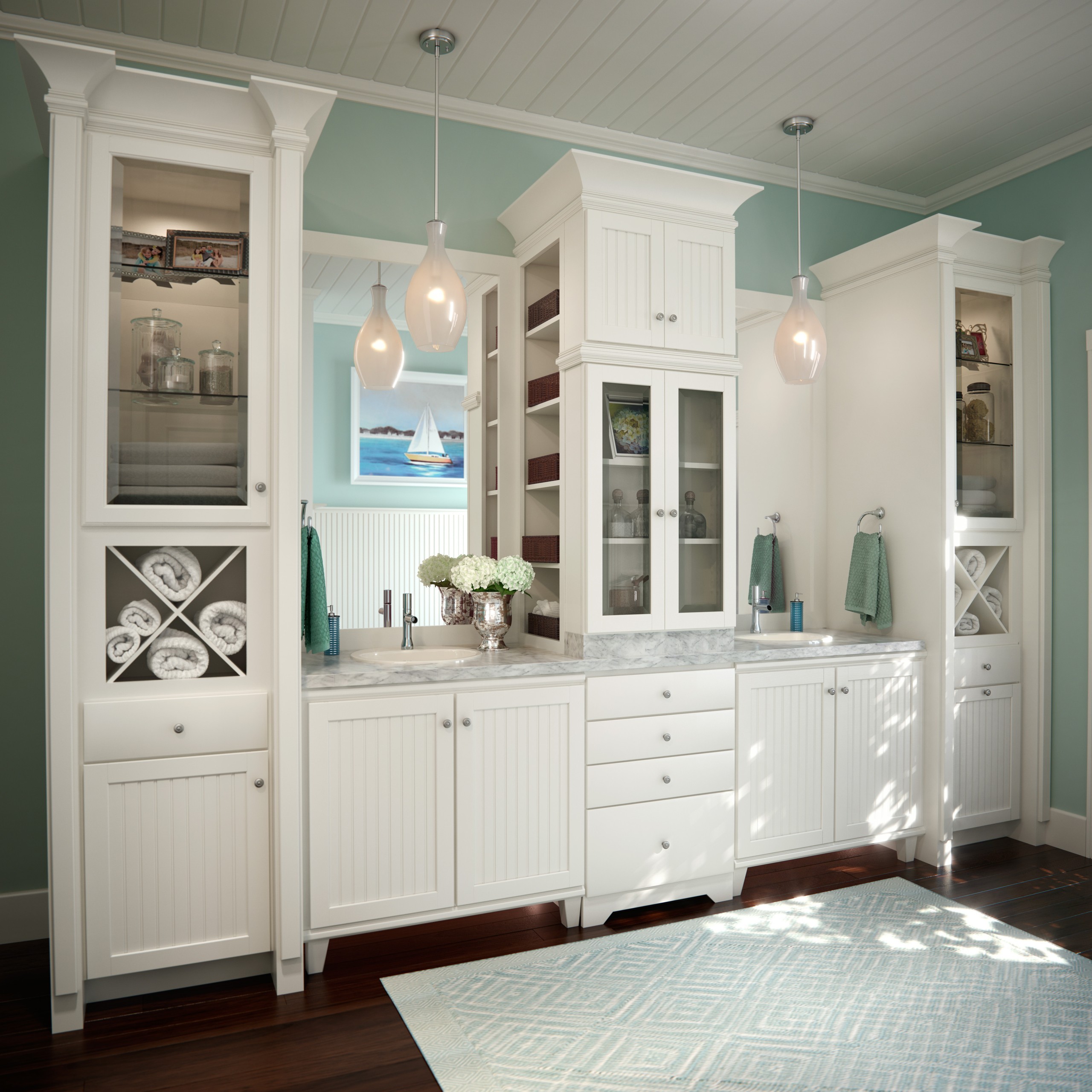 Waypoint Living Spaces | Style 644 in Maple Linen; cabinet towers are a great solution to storage issues.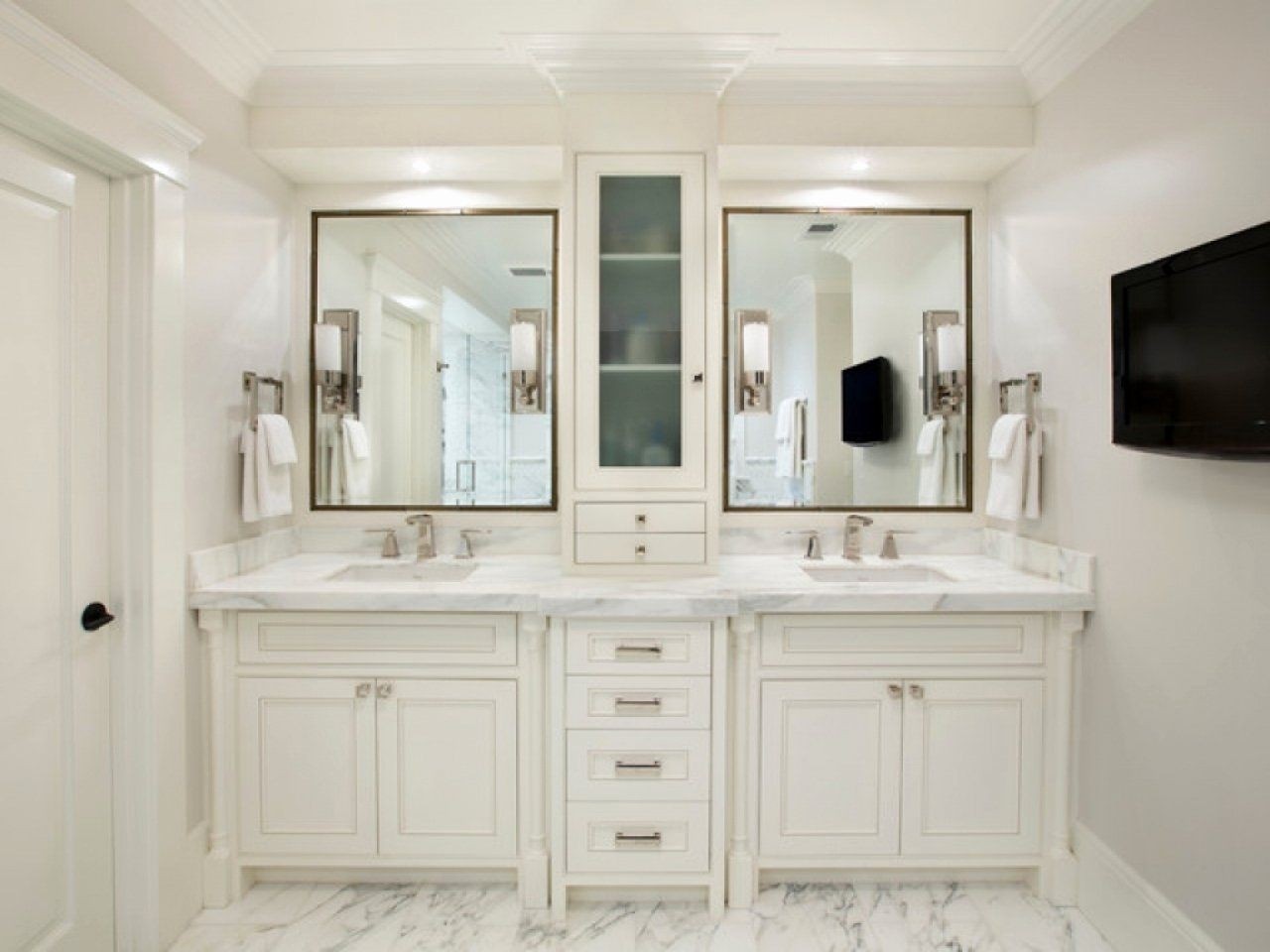 Center Console Cabinet - Transitional - bathroom - Allwood Construction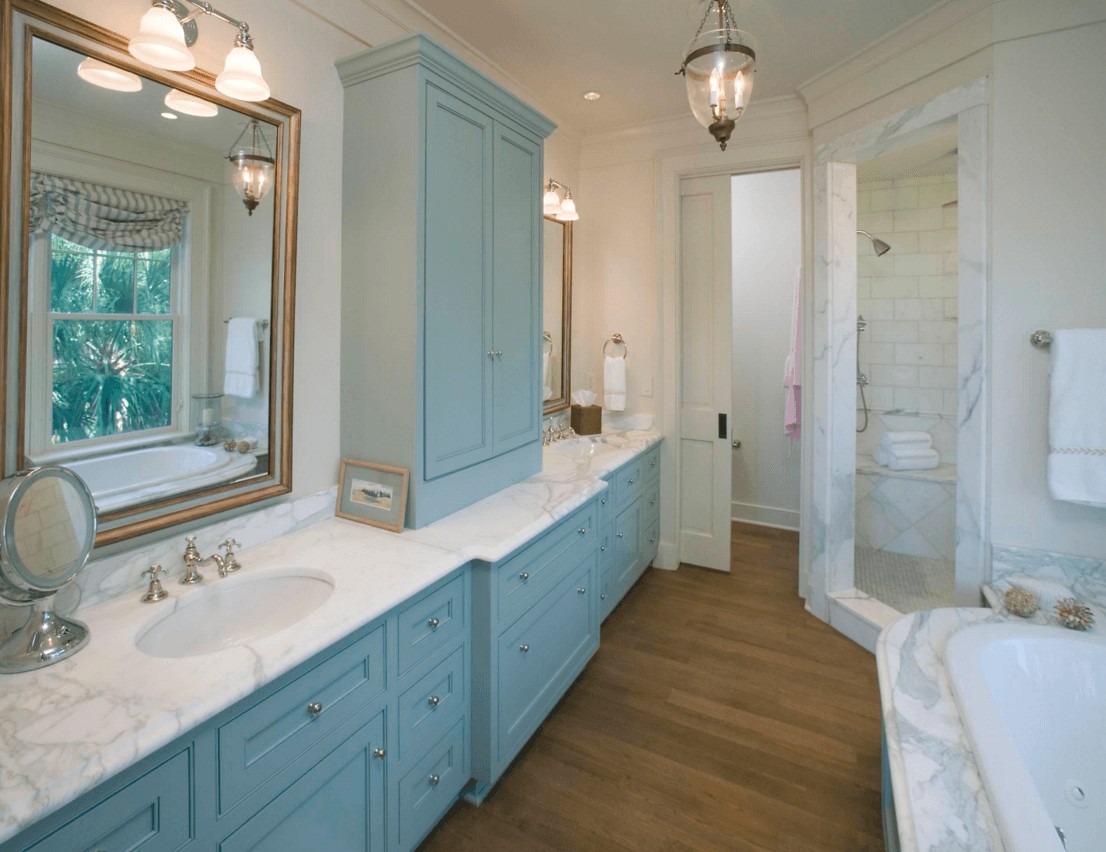 Love the simple blue and white look with the wood floor!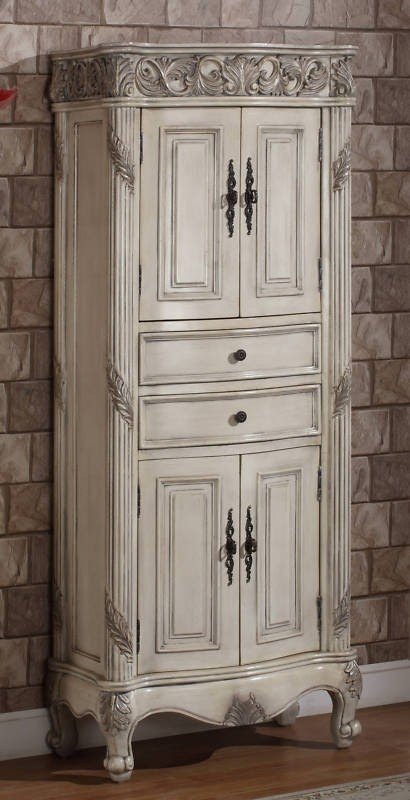 Spacious cabinet tower made of wood with decorative carvings on legs and top. This tower features two storage compartments with doors that feature decorative metal handles and it also offers additional space in two drawers.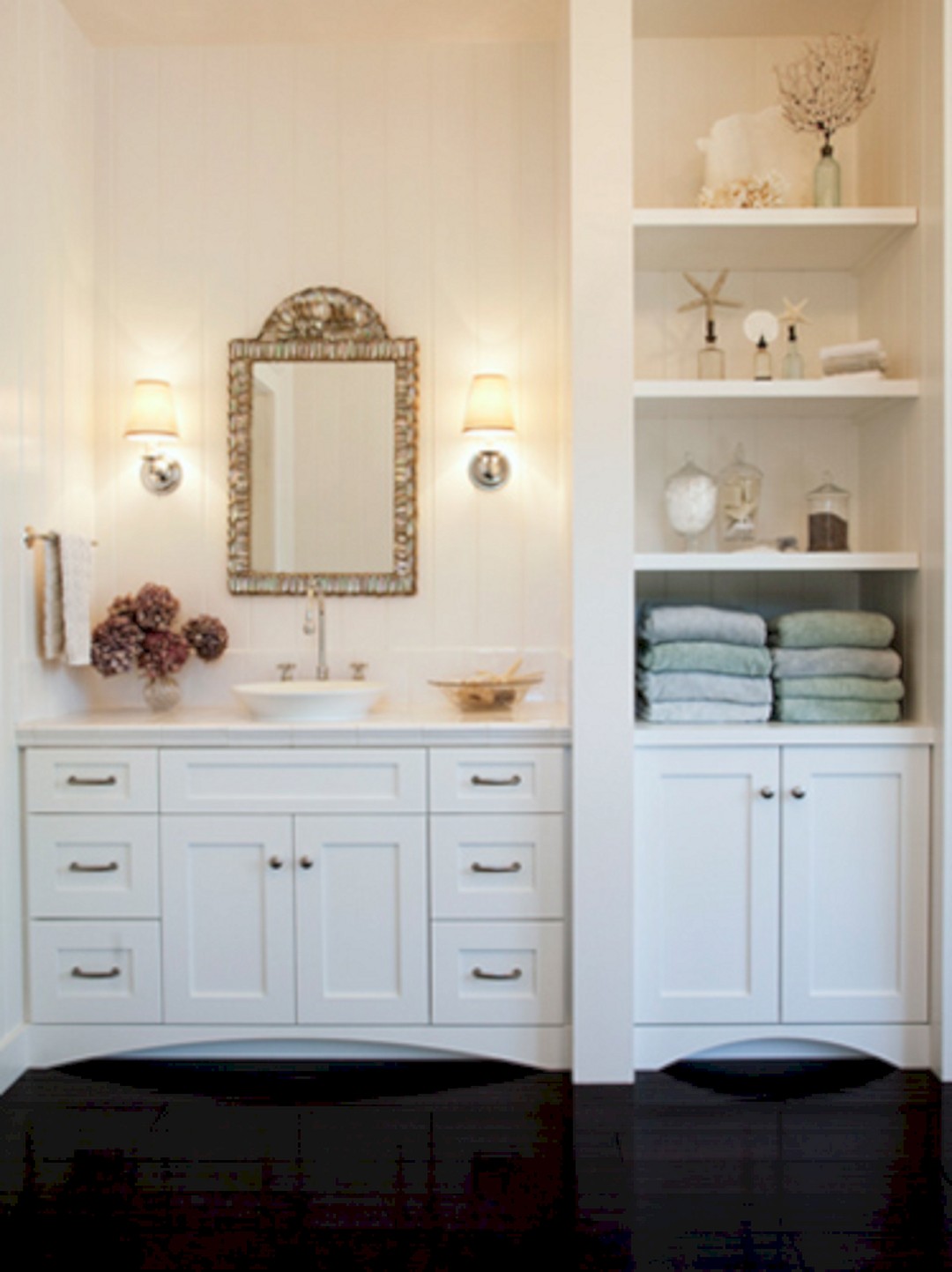 stand-up shower - remove shower and put in shelving system seen on right. (no need for two stand up showers in one bathroom!)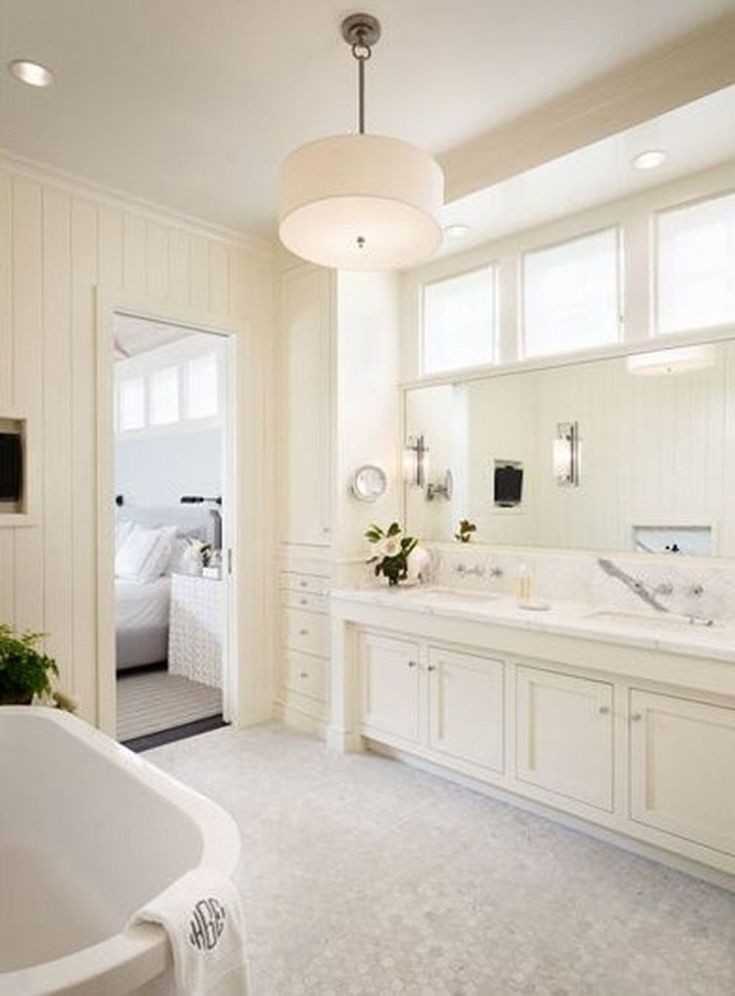 Master floor tile/ Carrara Marble Bathroom | Off White Bathroom Cabinets - Transitional - bathroom - Dillon Kyle ...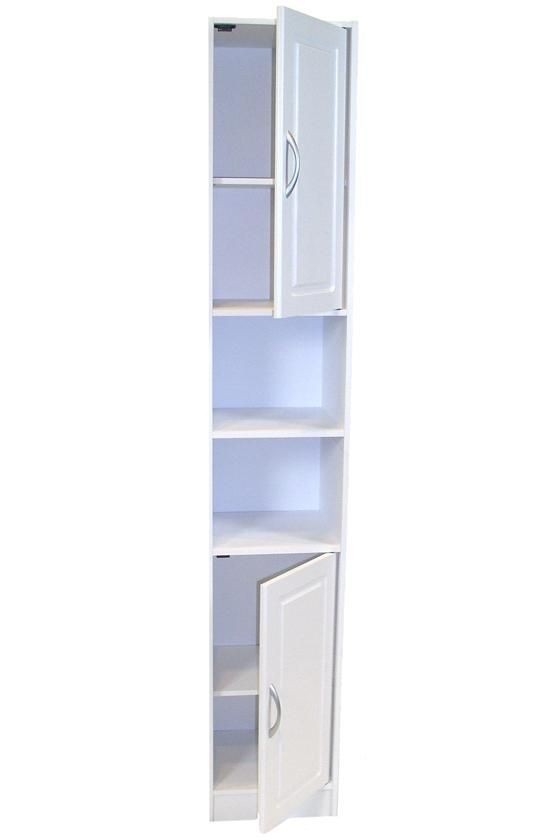 If you storage place in the bathroom is very limited, the tower storage linen cabinet is the only solution to be used to solve missing space problem. Even if you have to use a stepladder to get the towel...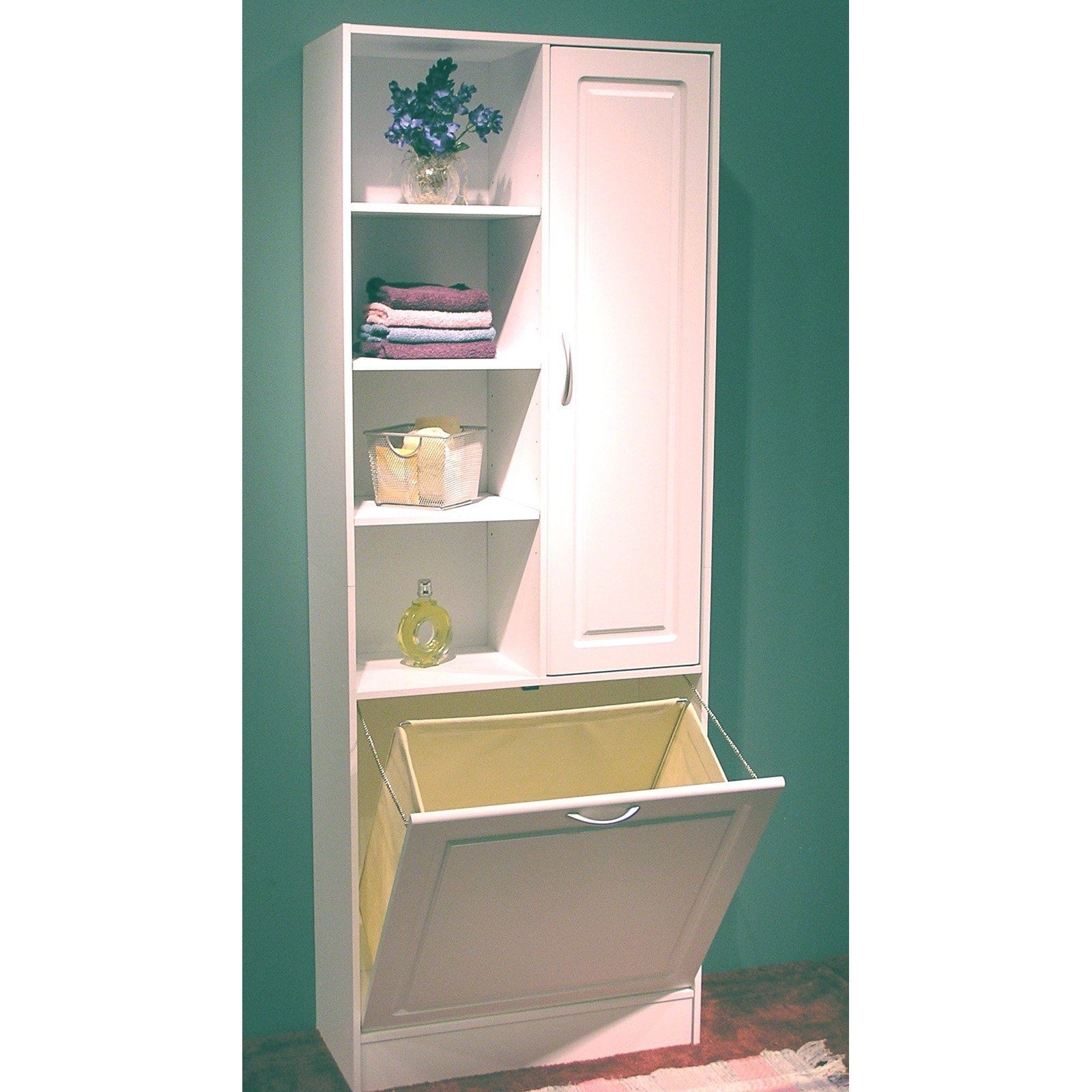 This three-sectional cabinet will be perfect to your bathroom. It is made of blanched wood. This cabinet is composed of closet intended to storage cosmetics, shelves to towels and case, which will be ideal laundry basket.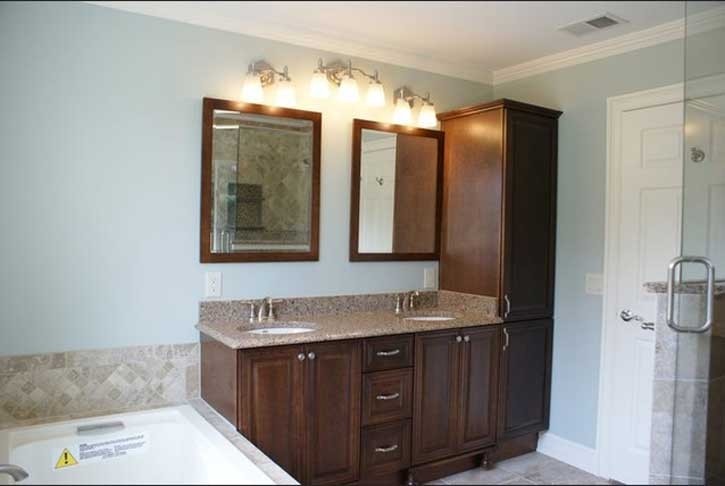 Bathroom Vanities with Linen Towers On End | Vanity and linen tower - traditional - bathroom - new york - by World ...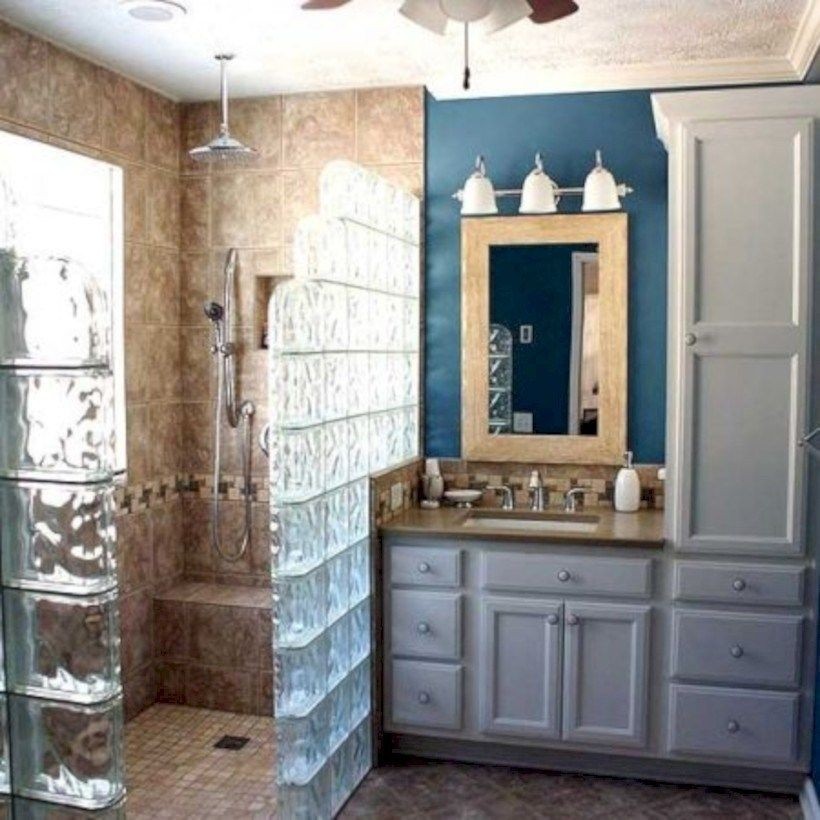 Love the glass bricks.. would be neat with lights in too.. also like the shower tile color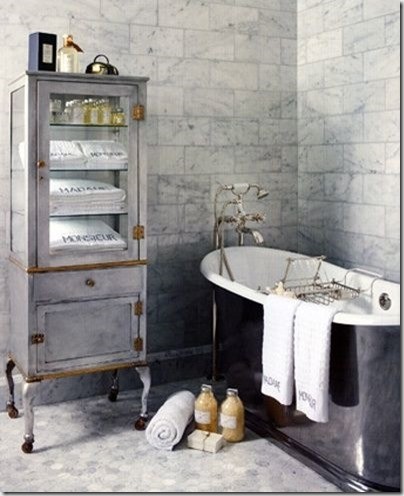 An exquisitely glamorous bathroom cabinet. Ornamental construction, visible in i.e. curved legs and glazed upper part is mixed here with functionality (wheeled base). Divided into several tiers, it offers considerable space for your linens.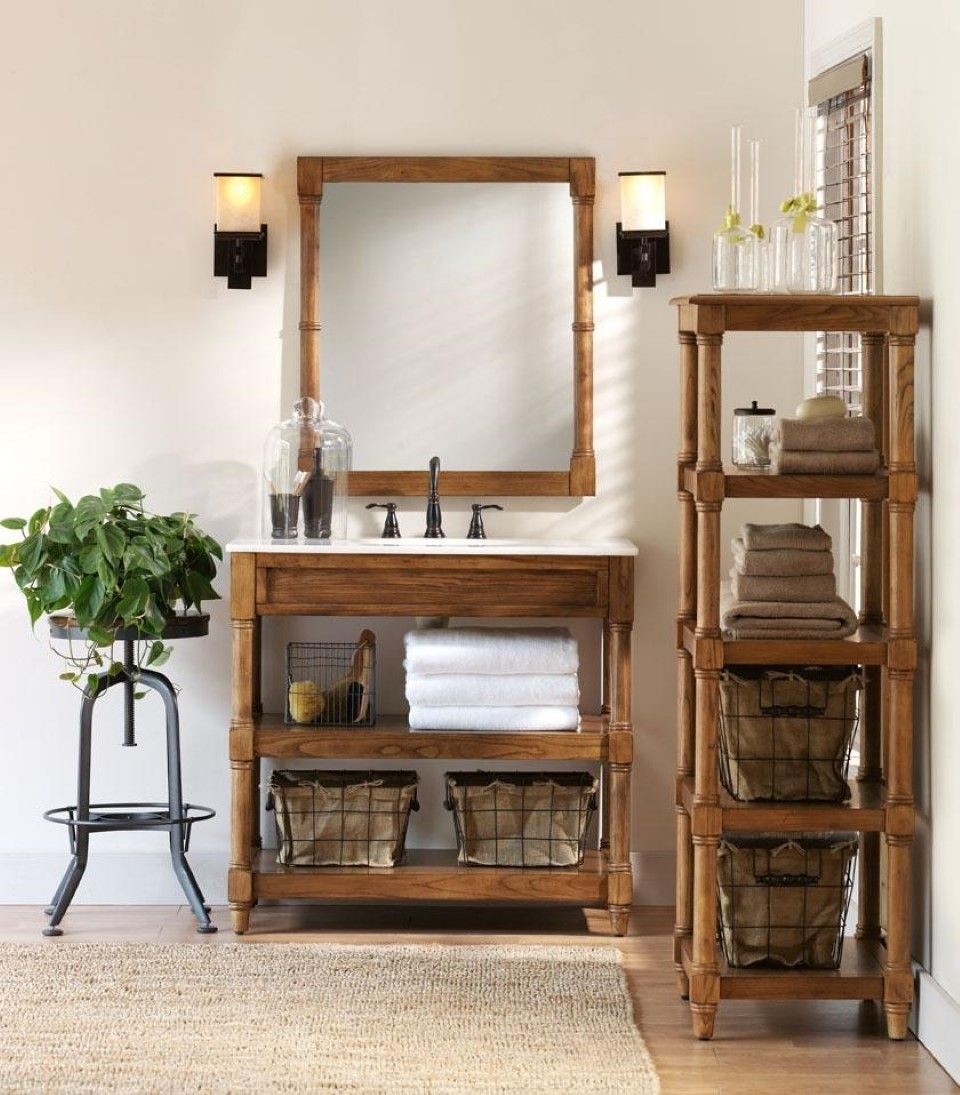 The buck stops at the Montaigne Bath Vanity.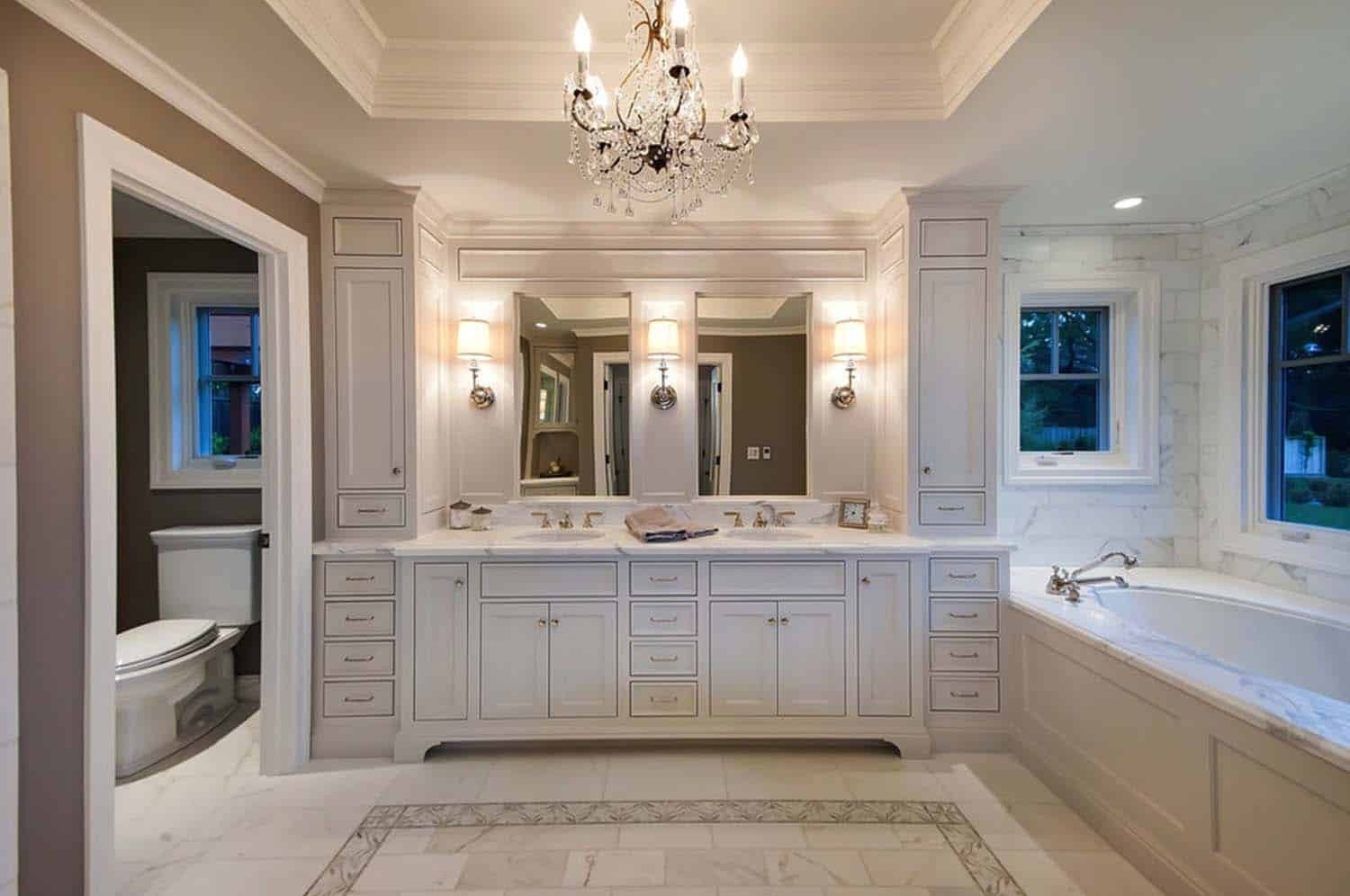 Ranch Remodel - traditional - bathroom - san francisco - JCA ARCHITECTS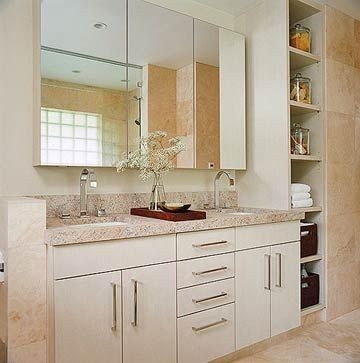 Contemporary bath with double vanity - light countertops and light vanity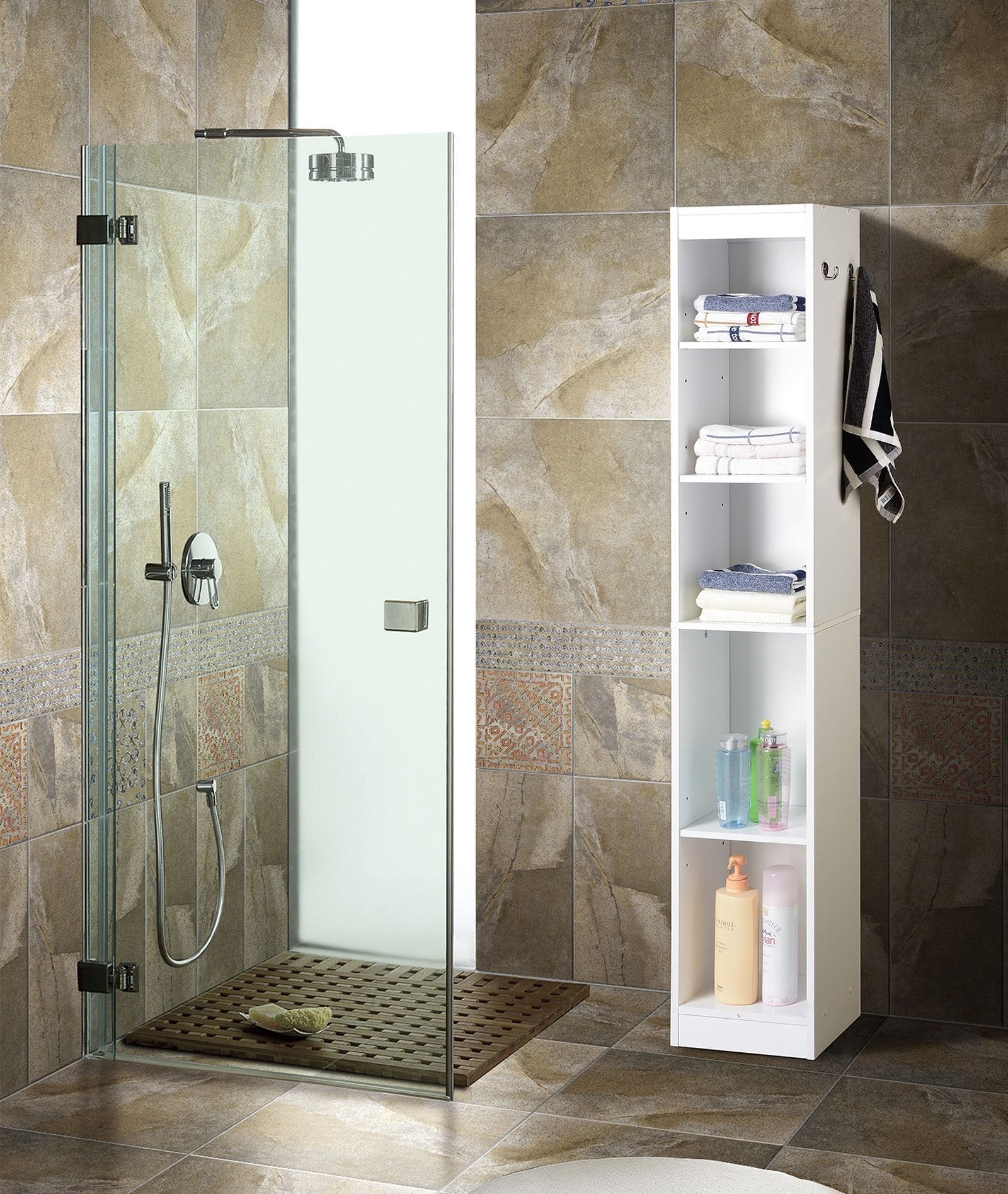 With the two fixed and three adjustable shelves for more specific storage needs and more functionality this linen tower will truly allow you to take advantage of the space in your bathroom, while the metal hooks come there for hanging towels or garments.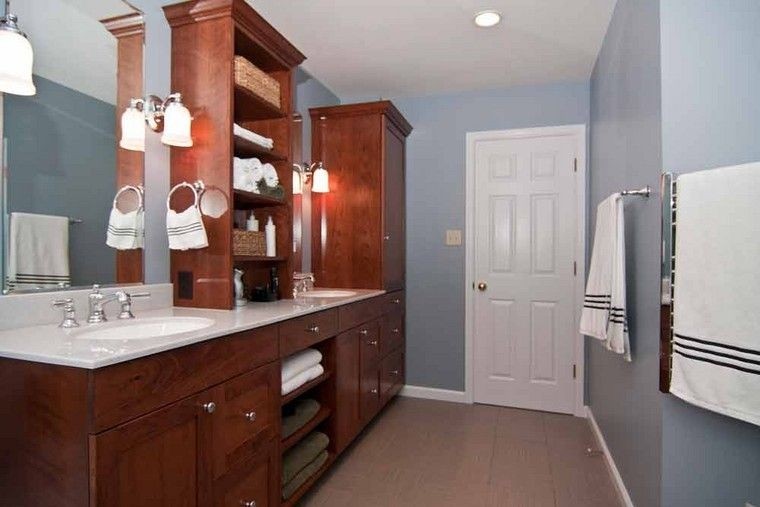 Bathroom Linen Tower Cabinet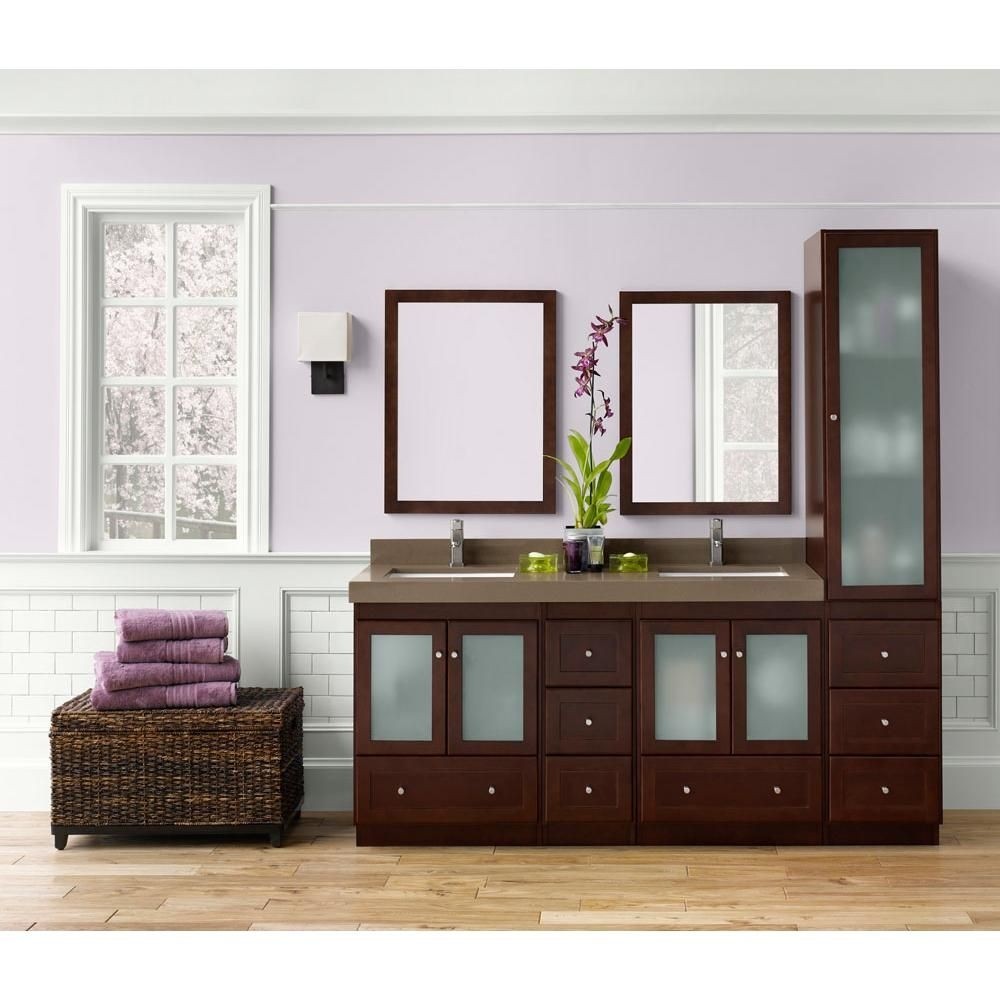 Ronbow Shaker Linen tower in white. Use drawer base unit (32") + 48" version with frosted glass door as top. Comes in 12/15/18" options.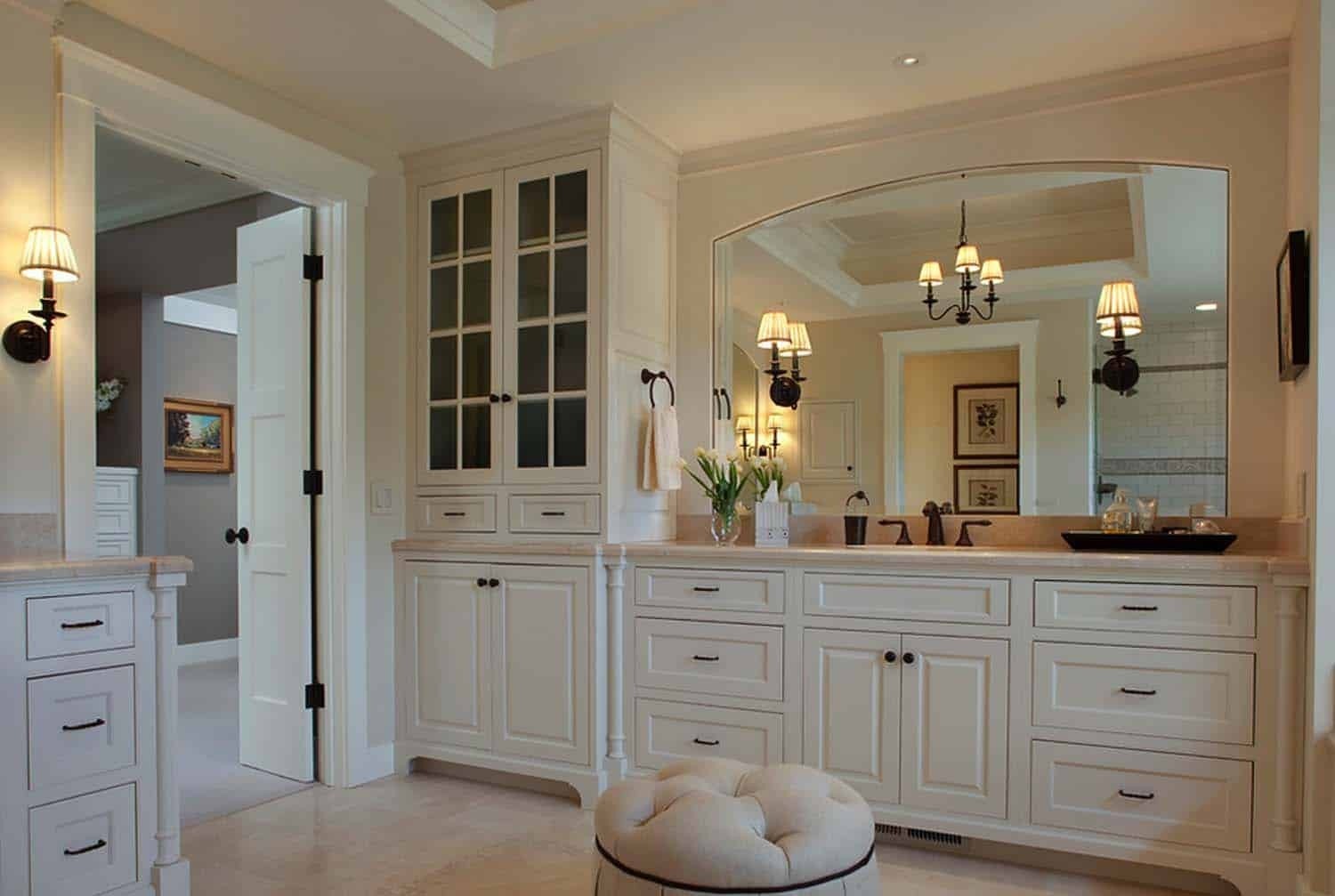 Custom Crystal Cabinets painted Bisque, Cream sink, 75" long wall vanity w/out cabinet. Sink base is 27" and each drawer bank is 24". Floor tile grout line is very small, 1 1/16" think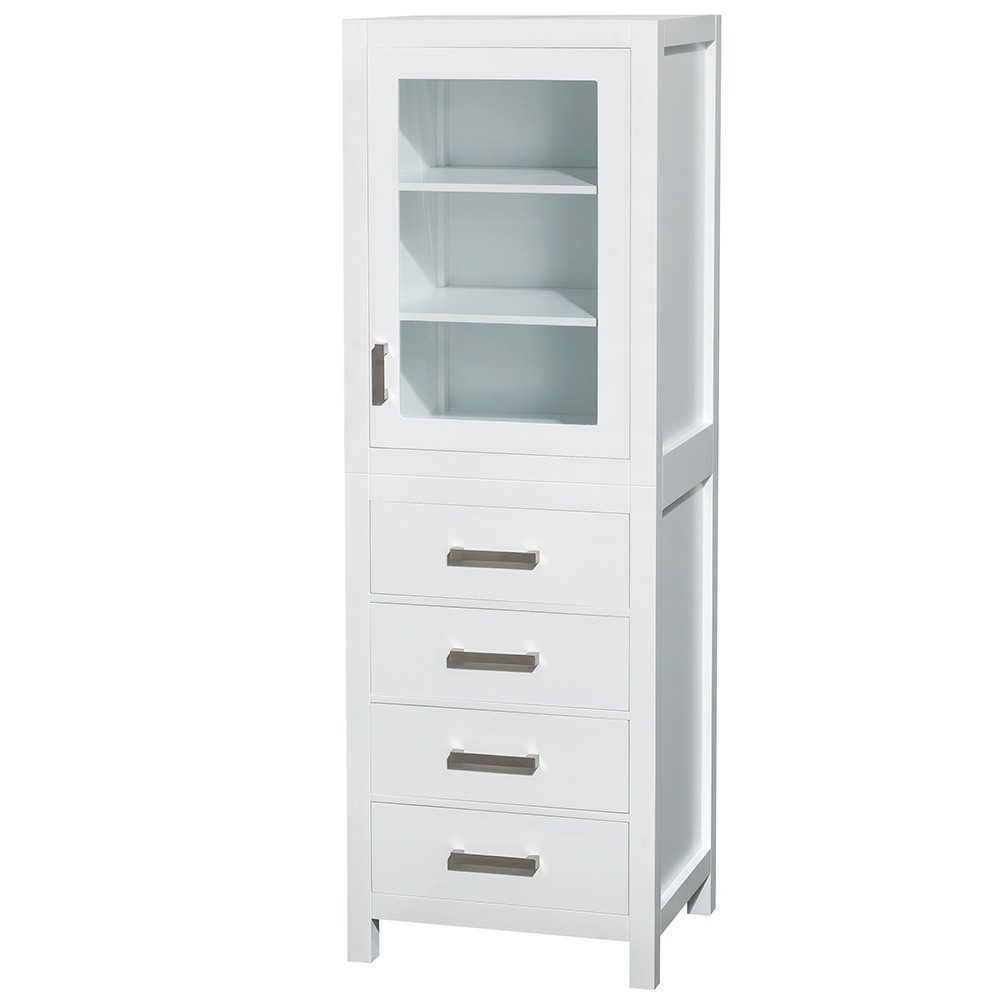 Sheffield Linen Tower by Wyndham Collection - White | Free ...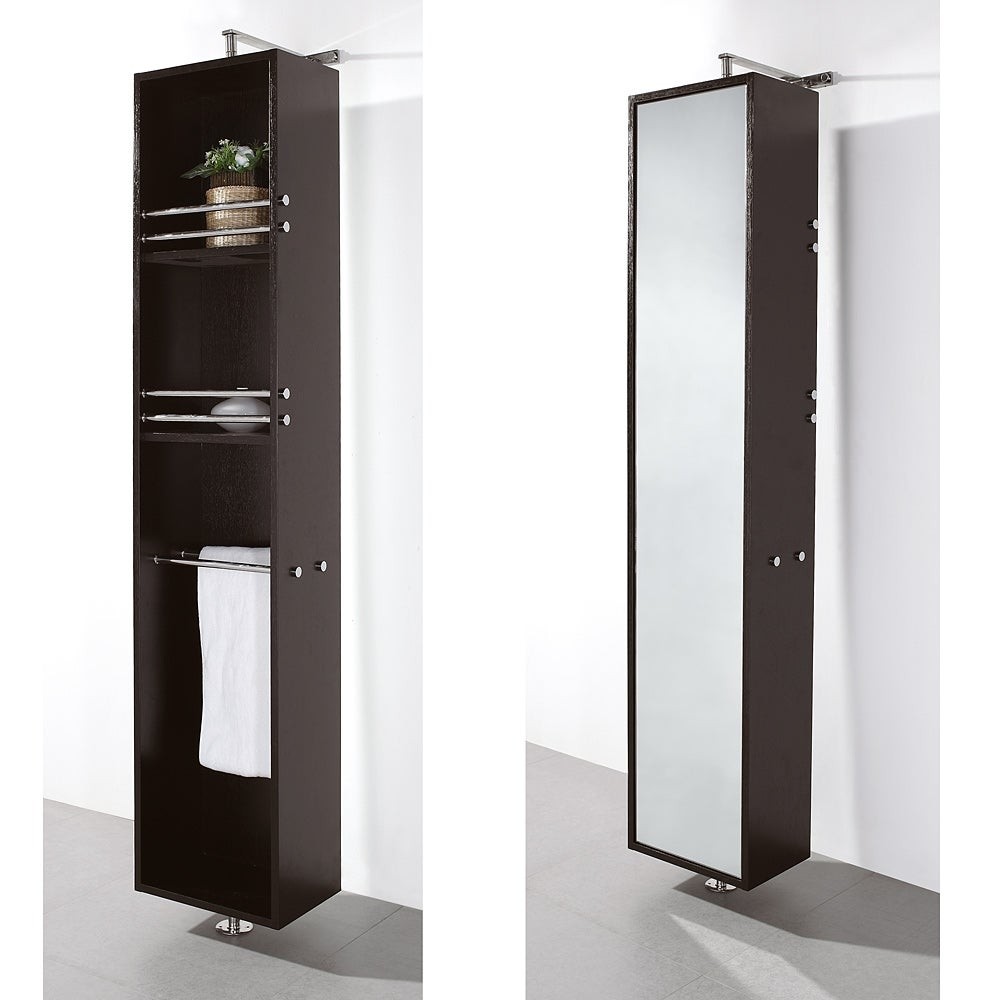 Shop Wyndham Collection Claire Espresso Bathroom Linen ...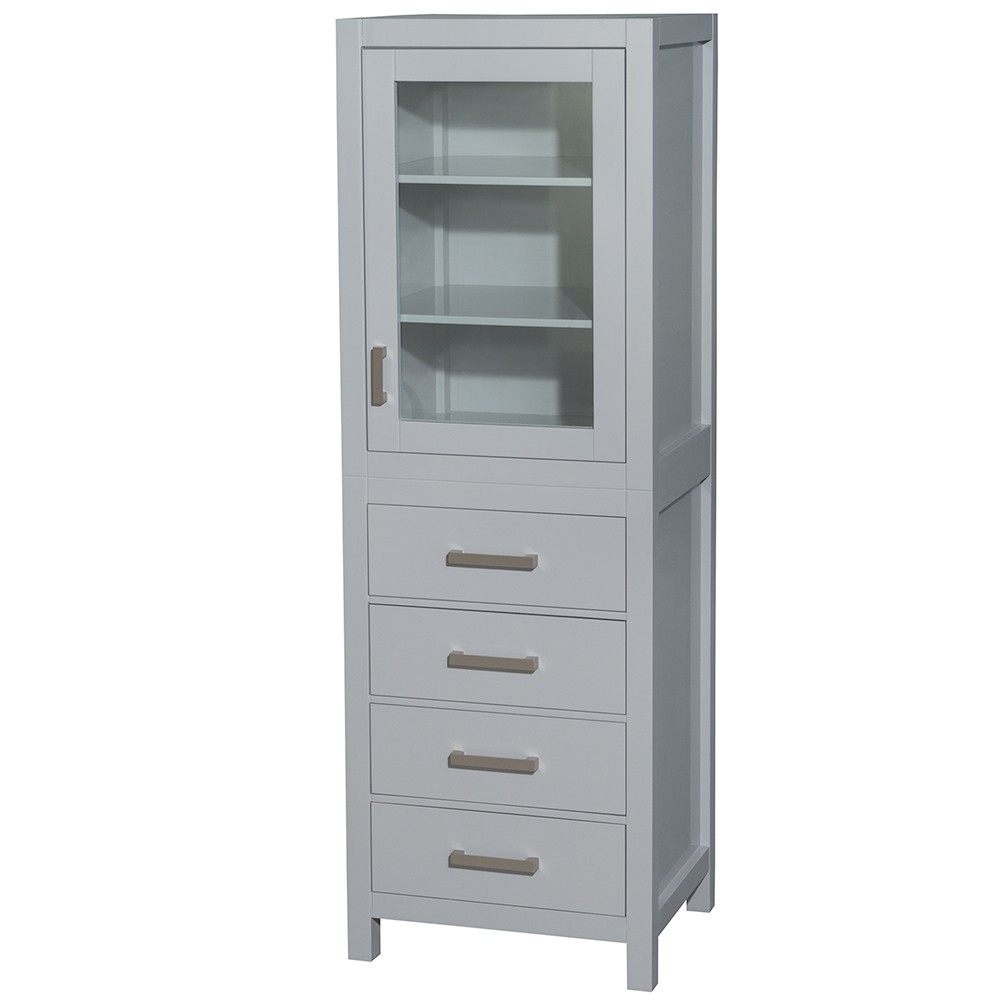 Sheffield Linen Tower by Wyndham Collection - Gray | Free ...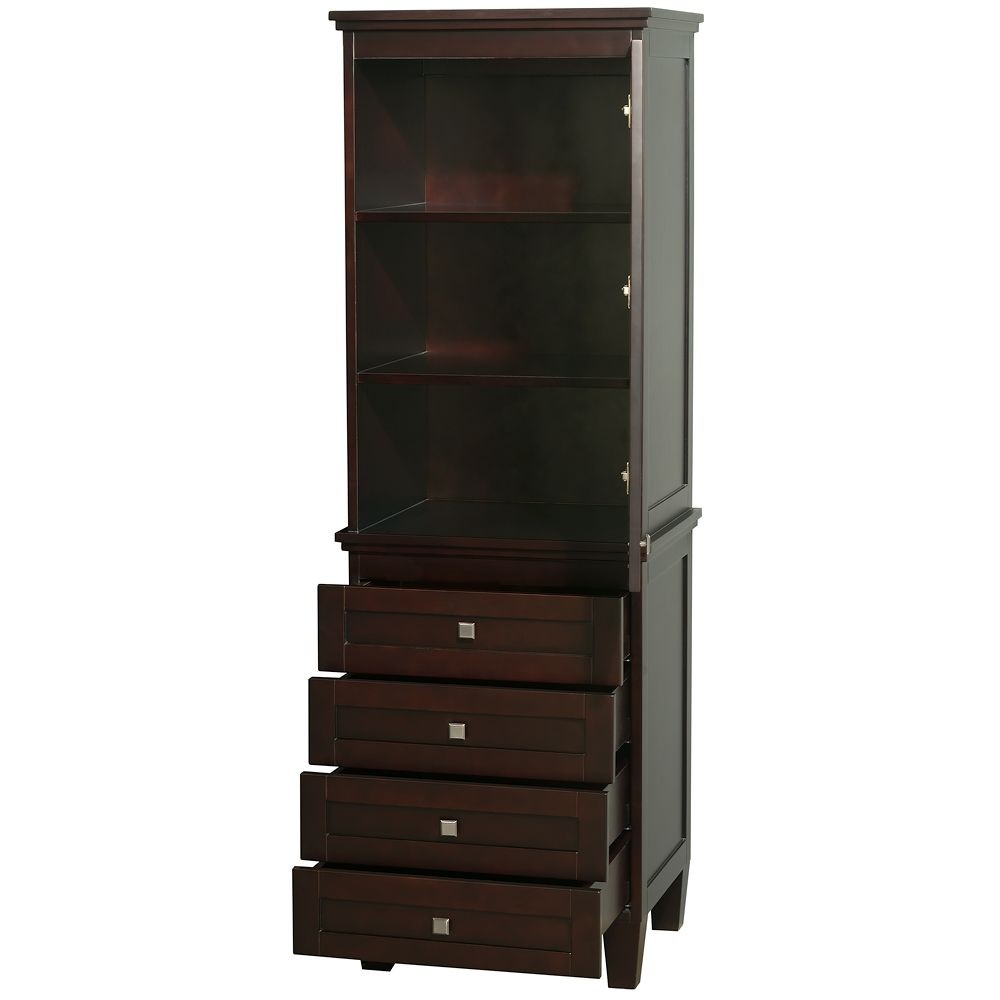 Bathroom Linen Tower with Shelved Cabinet Storage and 4 ...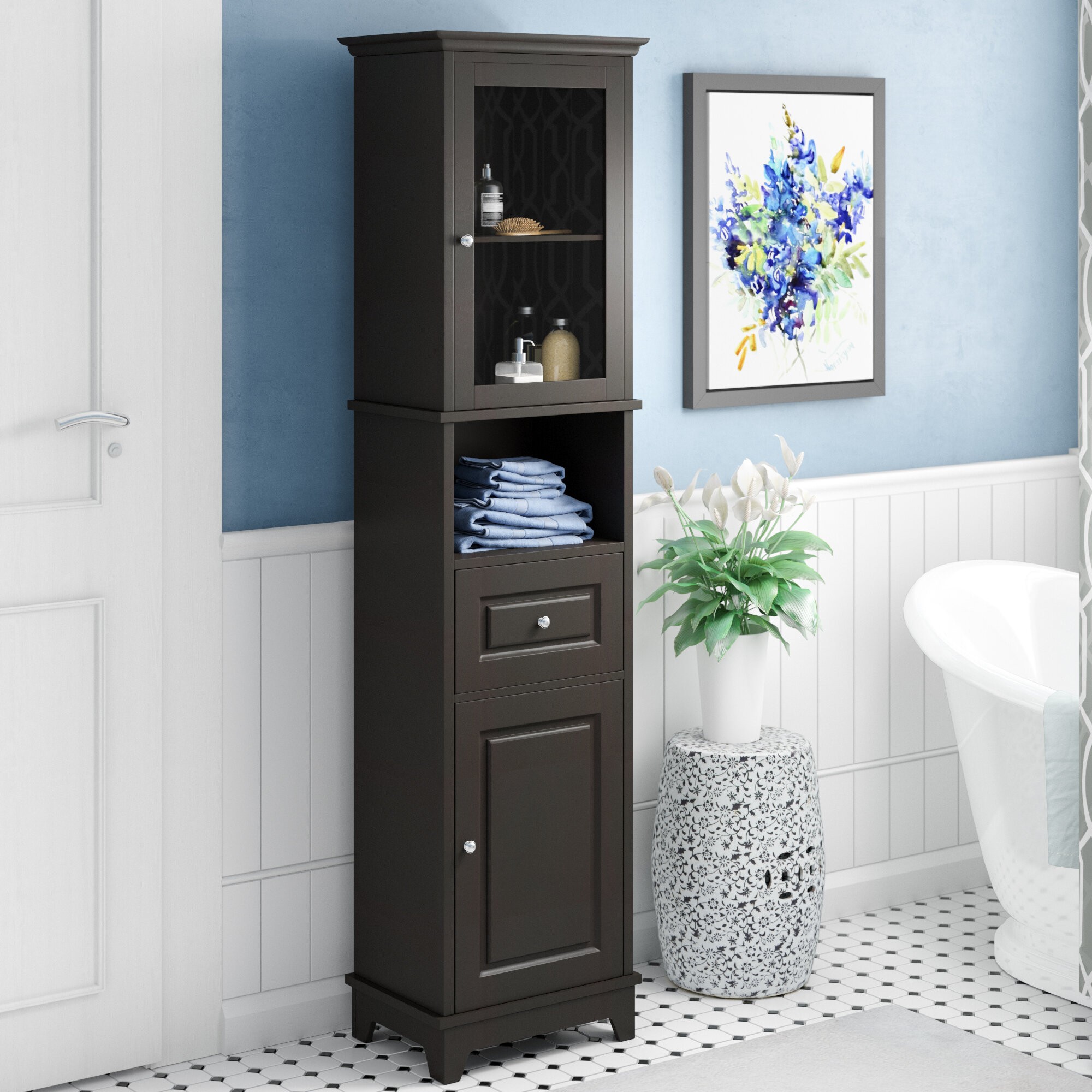 Linen Tower For Bathroom | Tyres2c