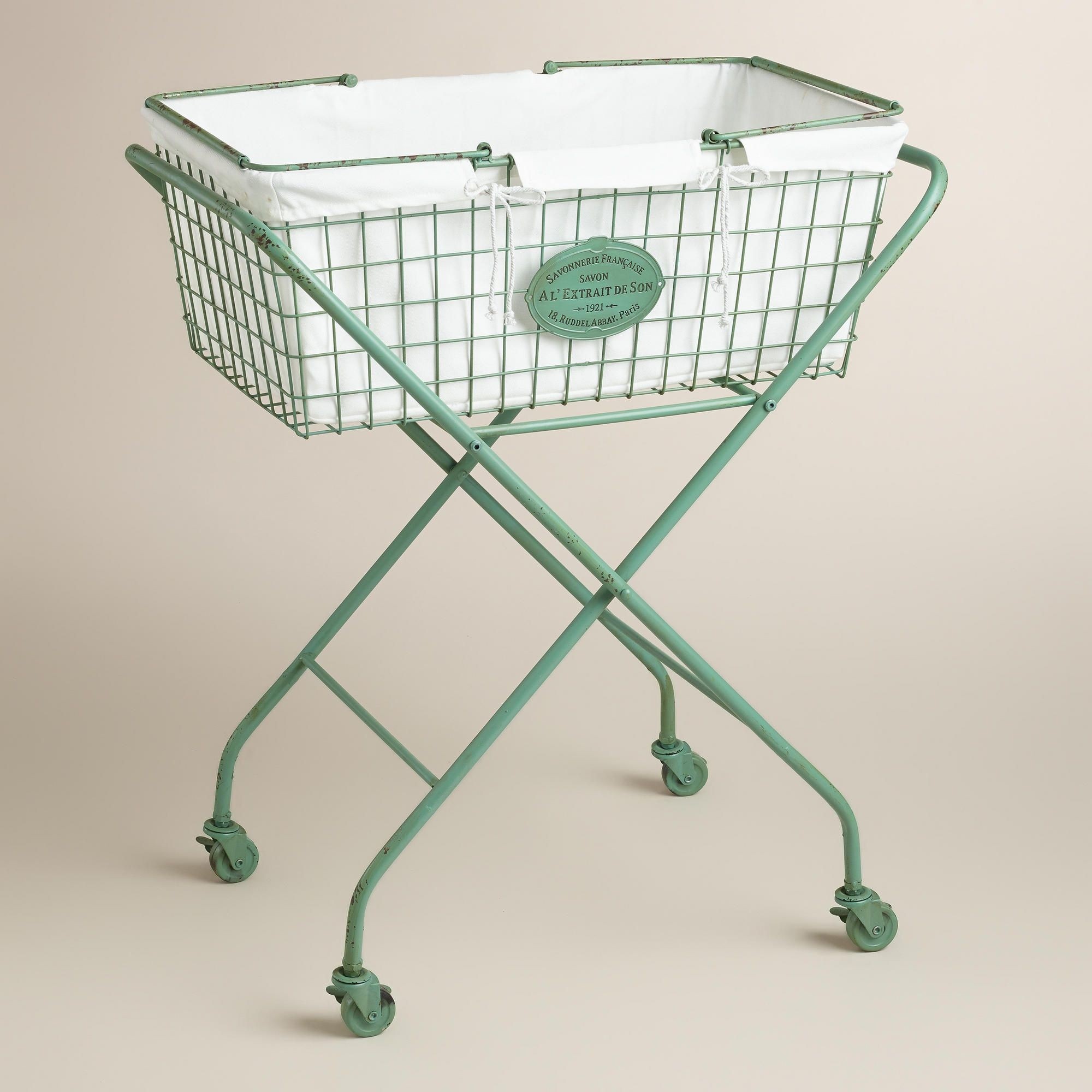 A practical solution for laundry rooms, this nice hamper moves on caster wheels for easy mobility. Its frame is made of tubular steel and covered in a greenish finish, with criss-crossed legs, a wire basket, and wadded with a quality white fabric.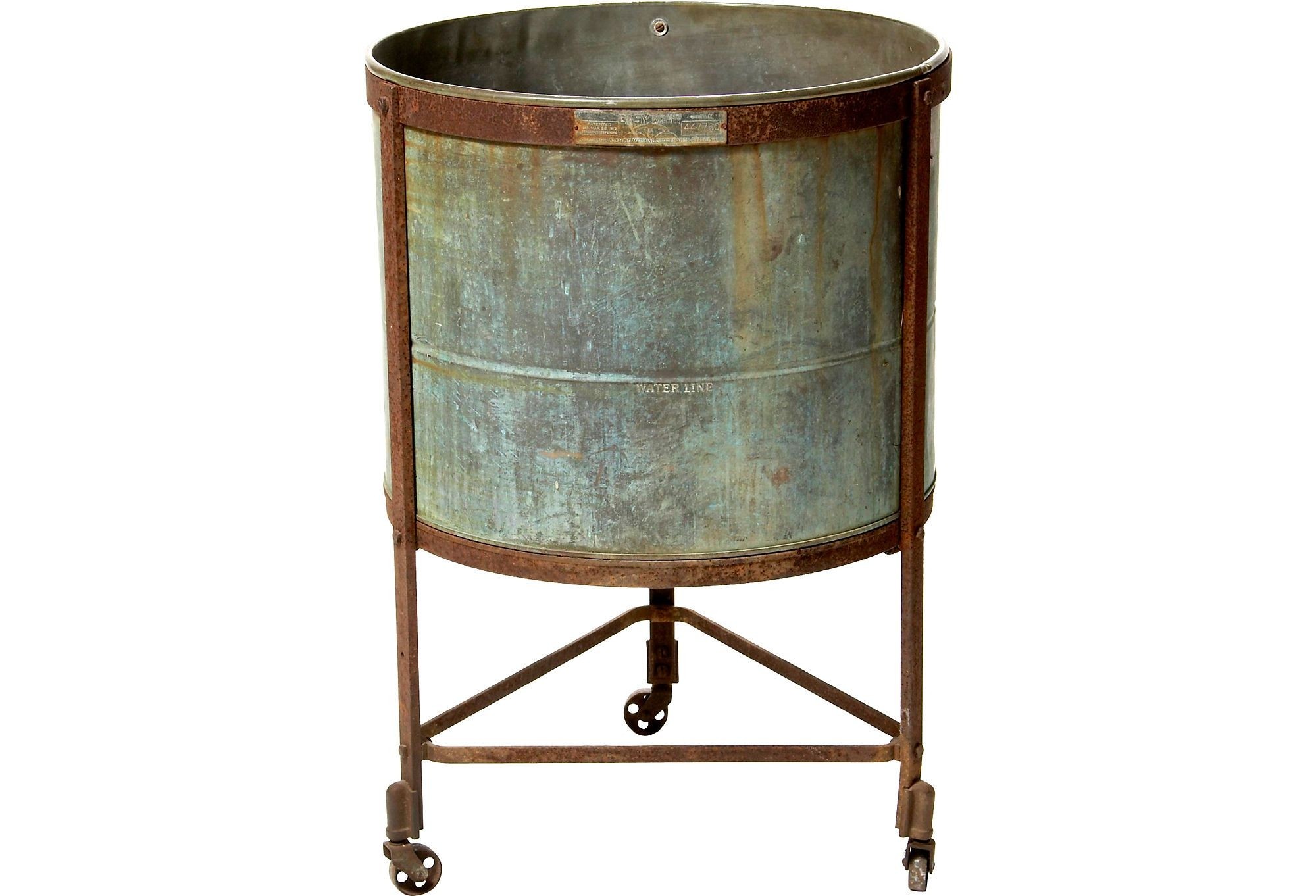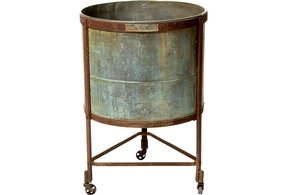 This vintage copper washtub is just the most fitting accent piece for every interior that is going for a bit of originality and charm. It sports the caster wheels for easier mobility and a distressed, authentic look.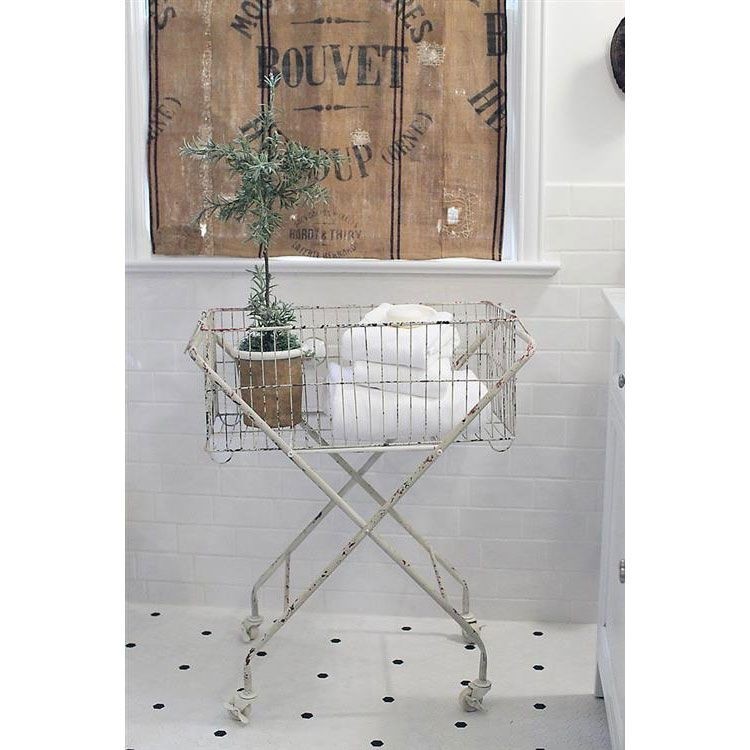 This metal laundry hamper embodies the best features of the French shabby chic style. Equipped with wheels, it combines style with a clever, convenient construction.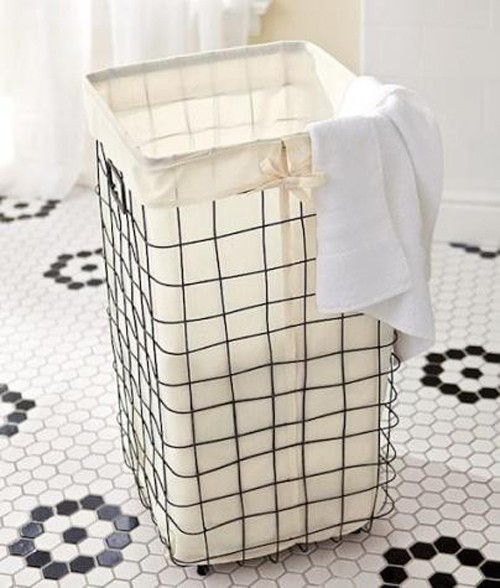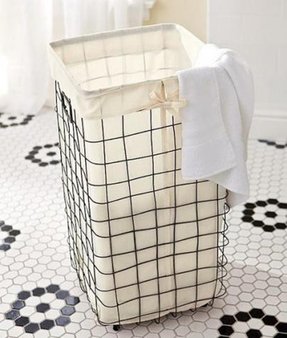 This metal wire laundry basket will be a convenient companion of everyday laundry. Linen finishing, strengthened additionally by a metal framing looks adorably and most of all, it is solid.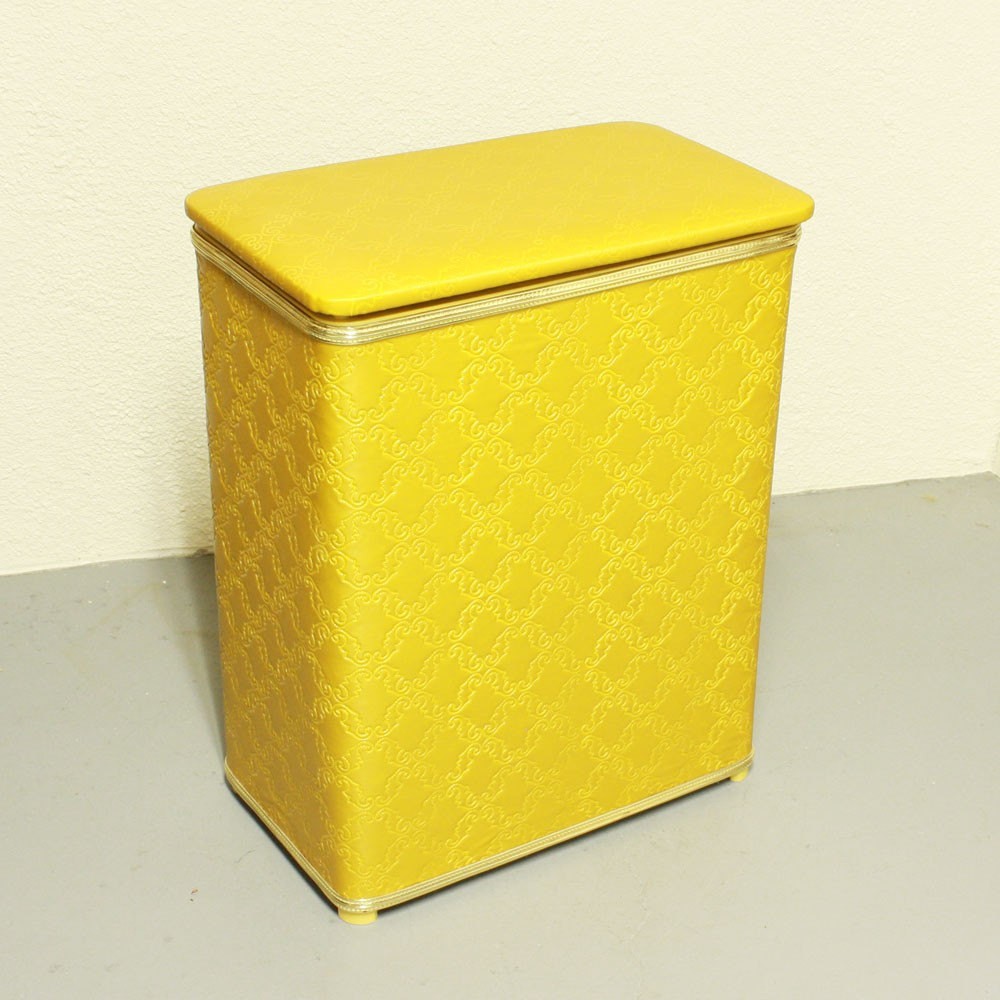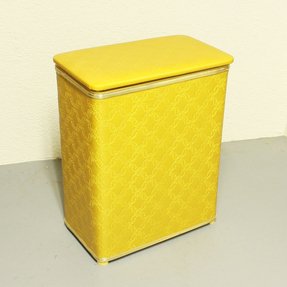 vintage laundry hamper. need to find one like this!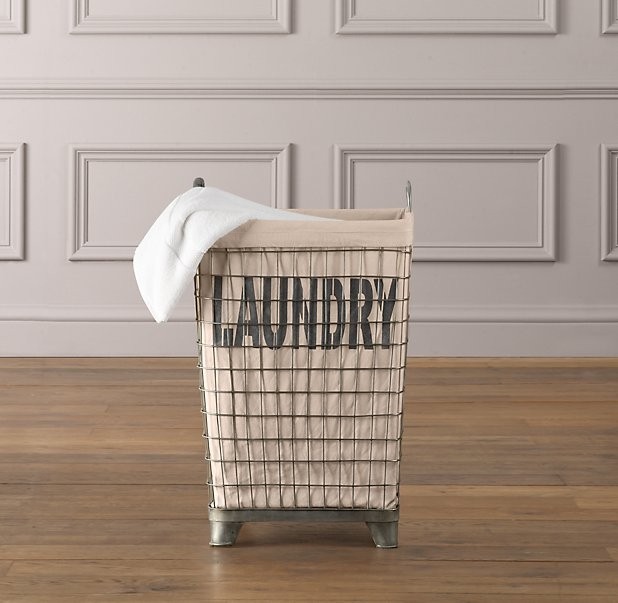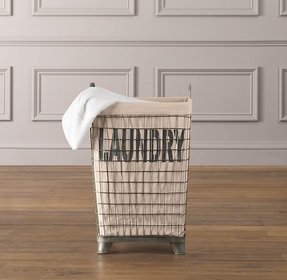 A cool spacious laundry basket of welded steel. It has walls with a rectangle lattice design, 2 C-handles, feet for air circulation. A notched liner of washable cotton canvas has a large printed lettering in black capitals with a weathered finish.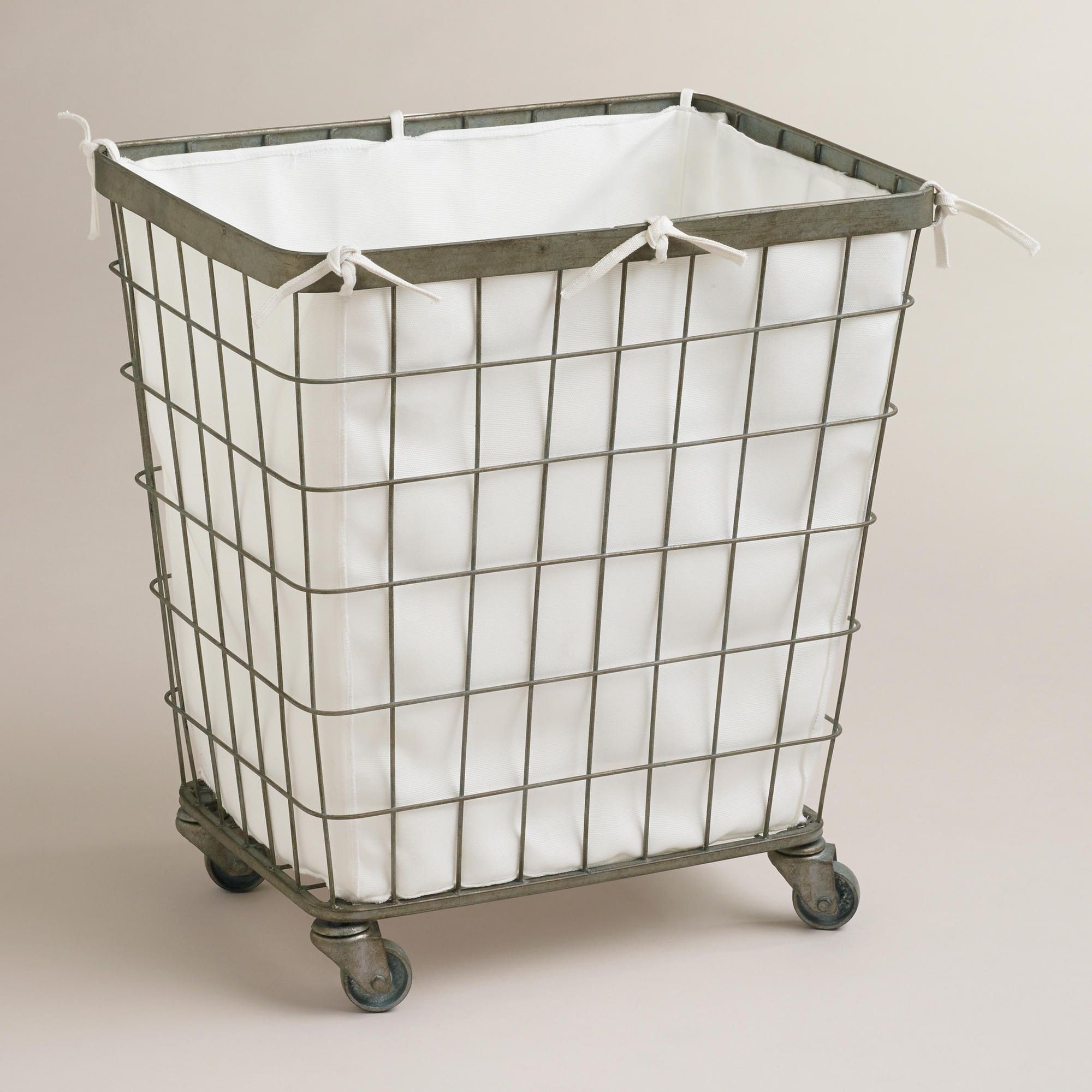 Ellie Rolling Hamper from World Market. Vintage in style, this hamper is made of metal in an antique finish. Features a removable polyester liner, and casters that allows it to roll easily from room to room, making laundry time a little simpler. 20"W x 15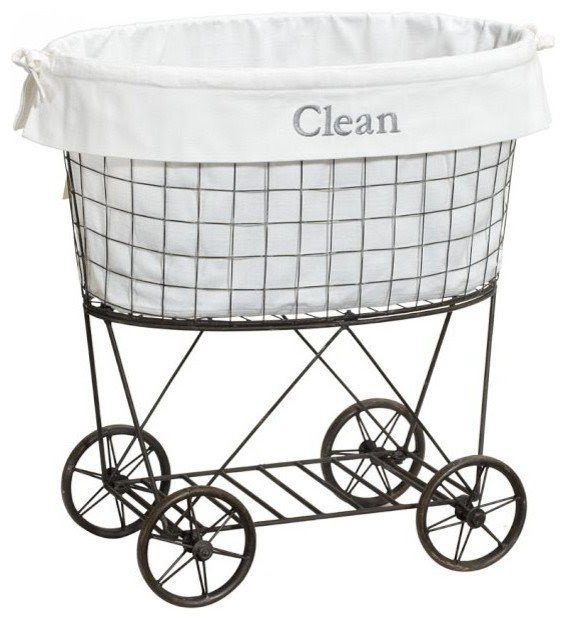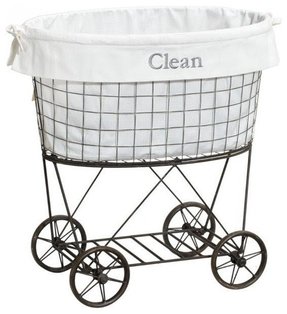 Rolling Wire Hamper & Liner traditional-hampers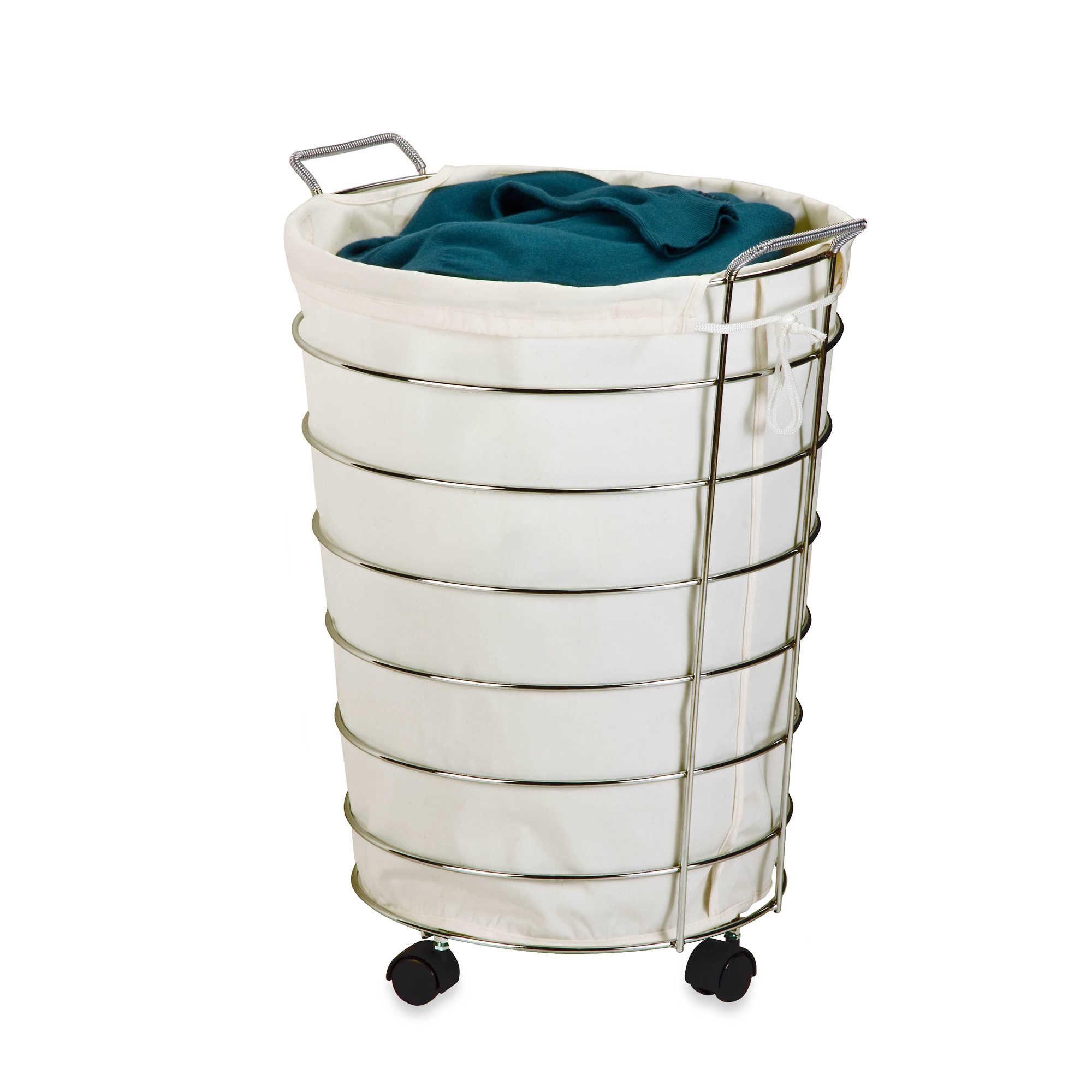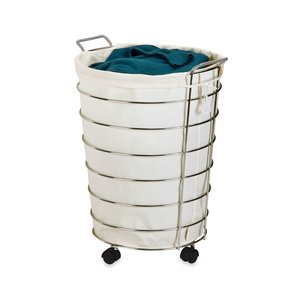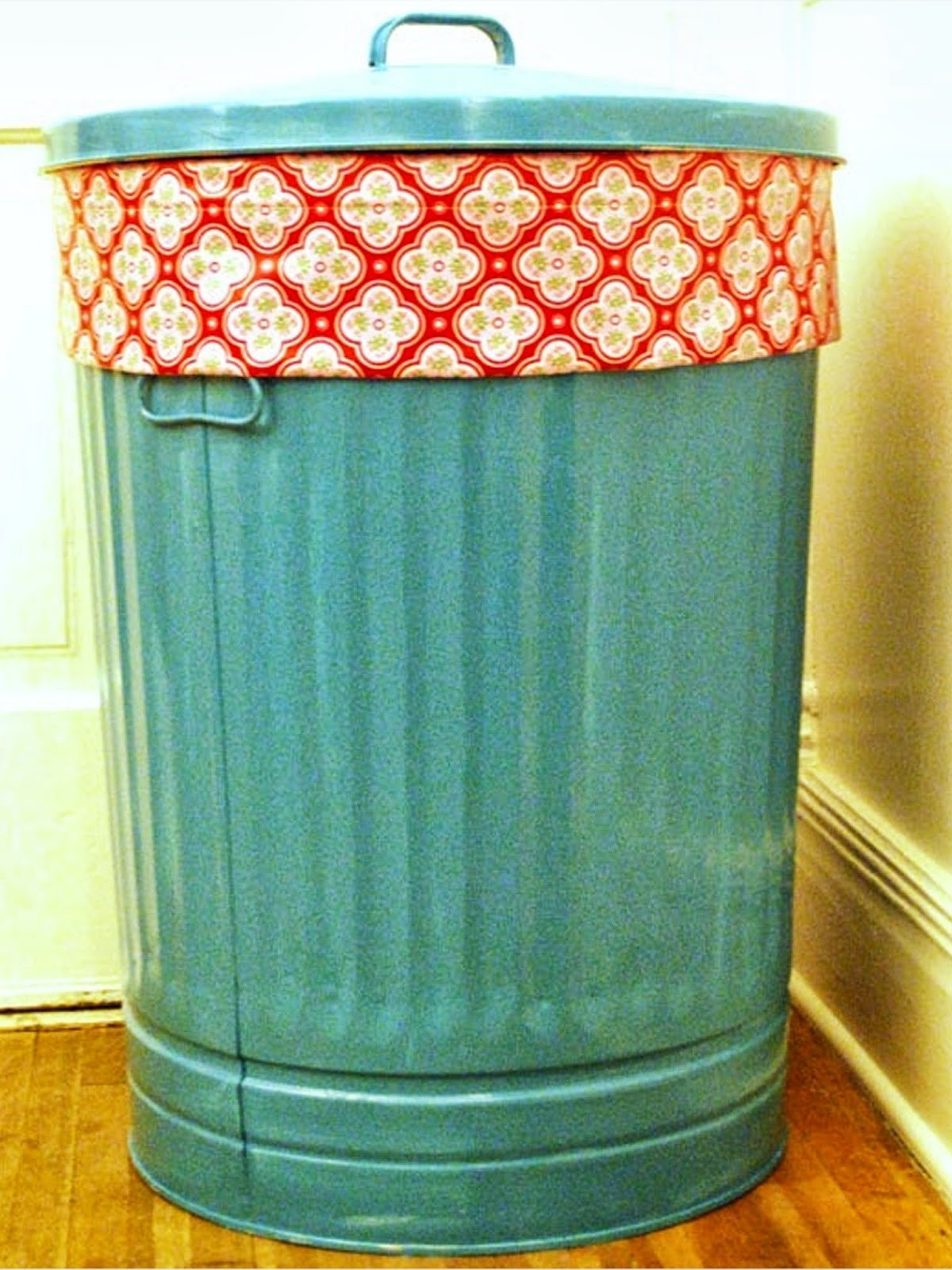 Metal laundry hamper is a great way to have an attractive solution for the bathroom or laundry. Beautiful color and exciting form make this item very functional and very decorative. The perfect fit will work well in any decor.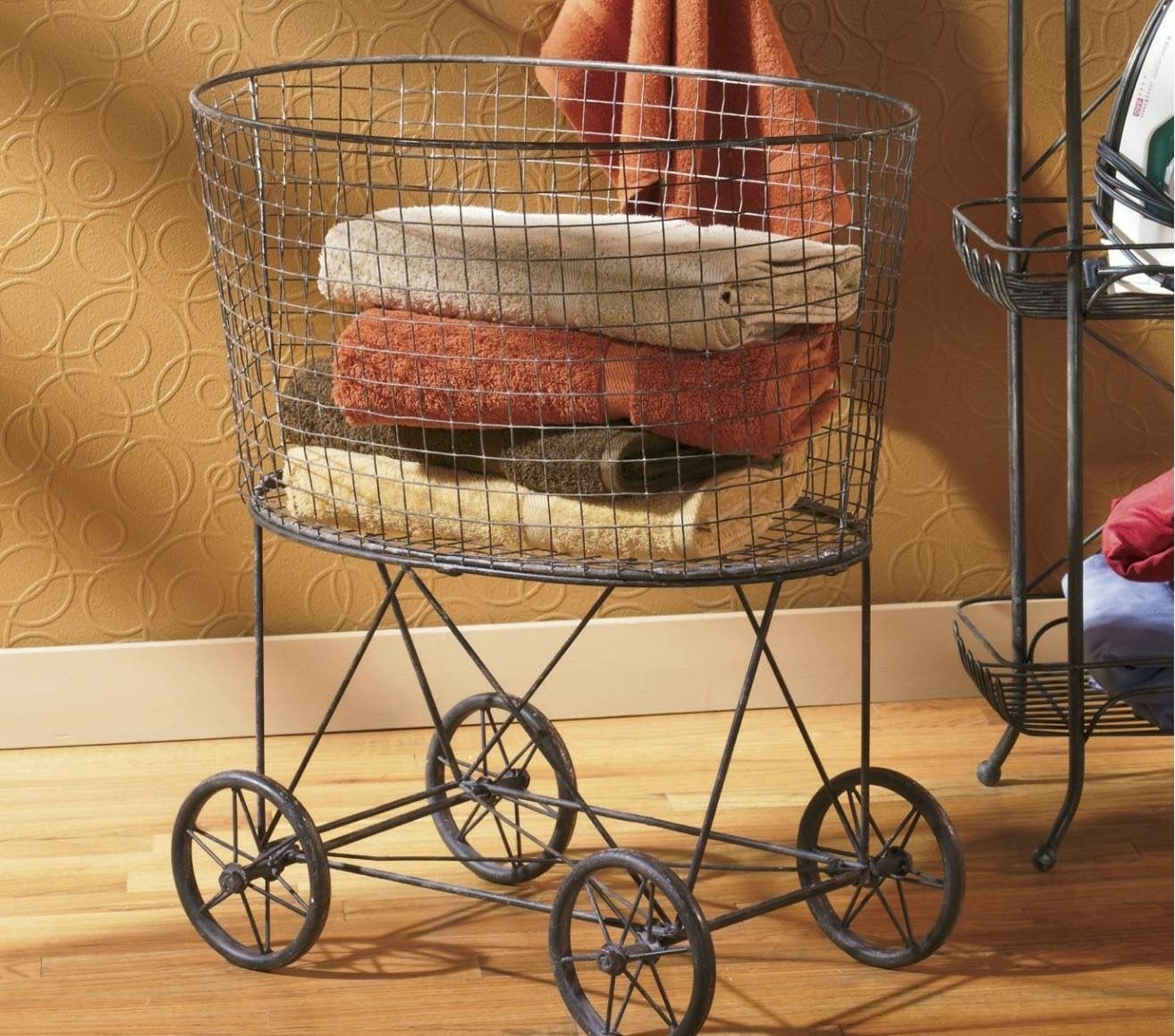 Vintage Rolling Laundry Cart - The Country Door Here's a basket that piles on the retro looks and lets you roll through the work with no heavy lifting! The wire basket construction is straight "The Great Gatsby"—complete with a distressed black finish t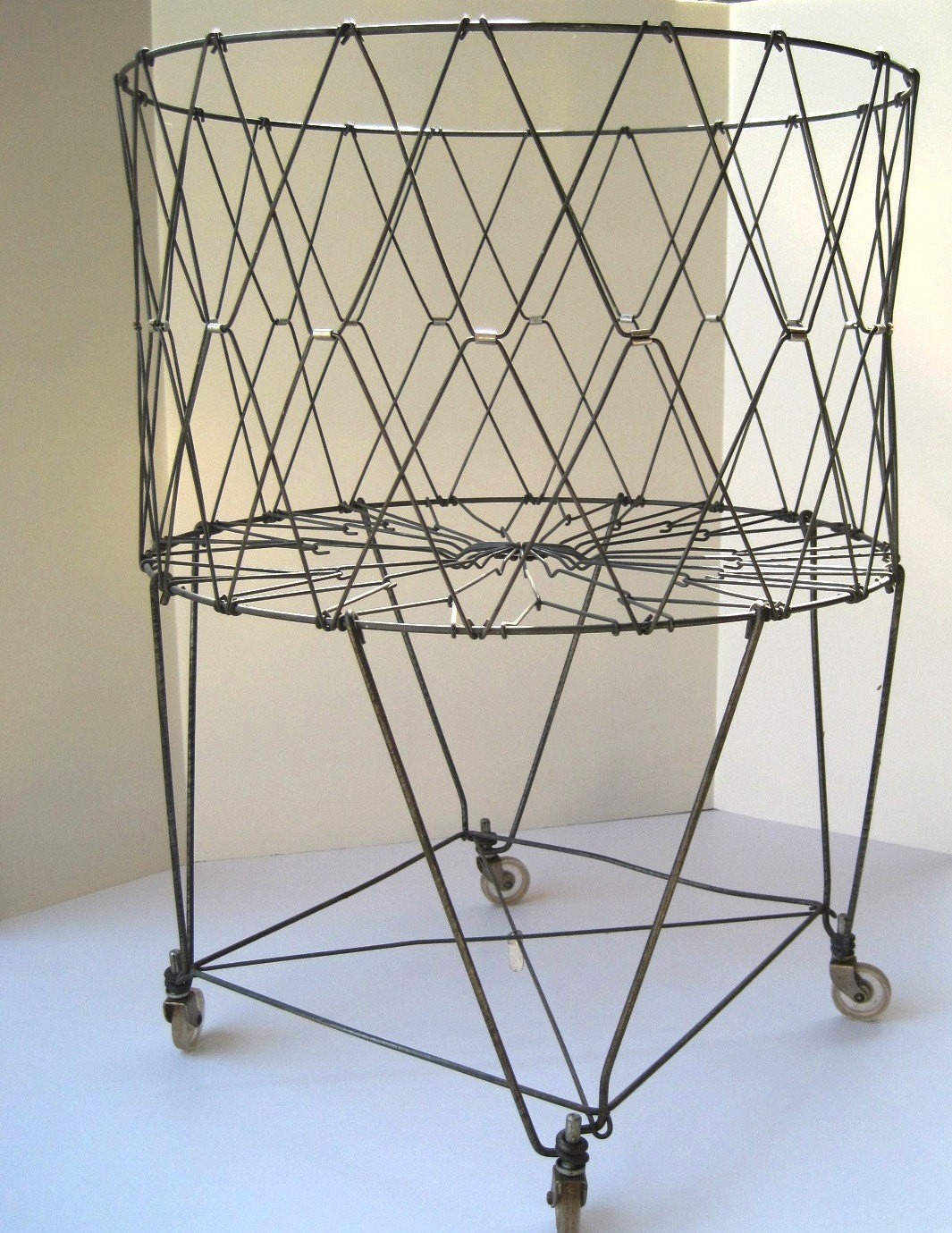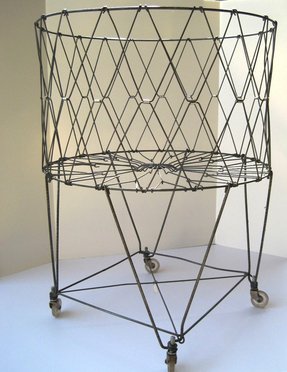 The possibility of choosing baskets for underwear can make you dizzy - one of them is this interesting and unusual design of a round metal laundry hamper, which stands additionally on metal legs. The square base that these legs form - is based on wheels.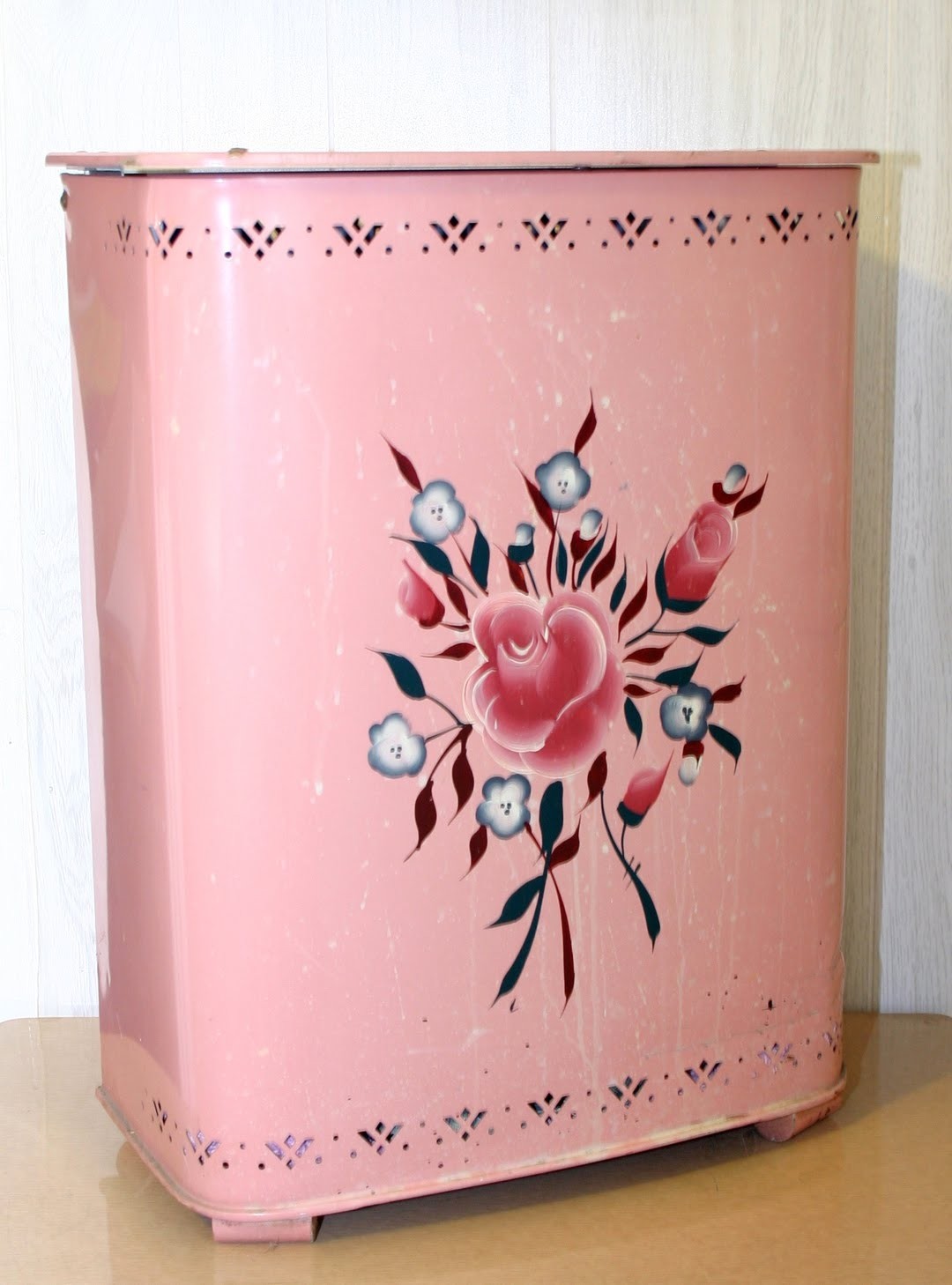 Add beauty and style to your laundry with this metal laundry hamper, with pink color and floral accent. It's depp so it's perfect for your dirty clothes, sheets and more.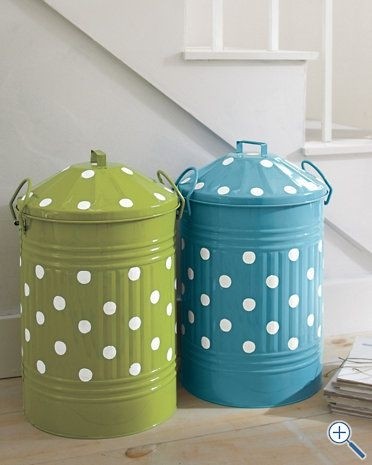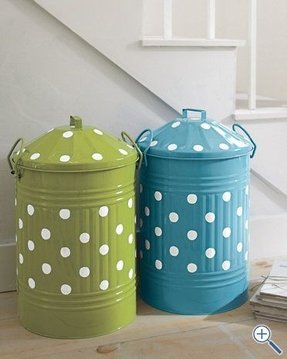 Garnet Hill Storage Canister. Perfect for storage of basically anything and cute enough to put any where in your room. Could also work as a trash can or recycling bin.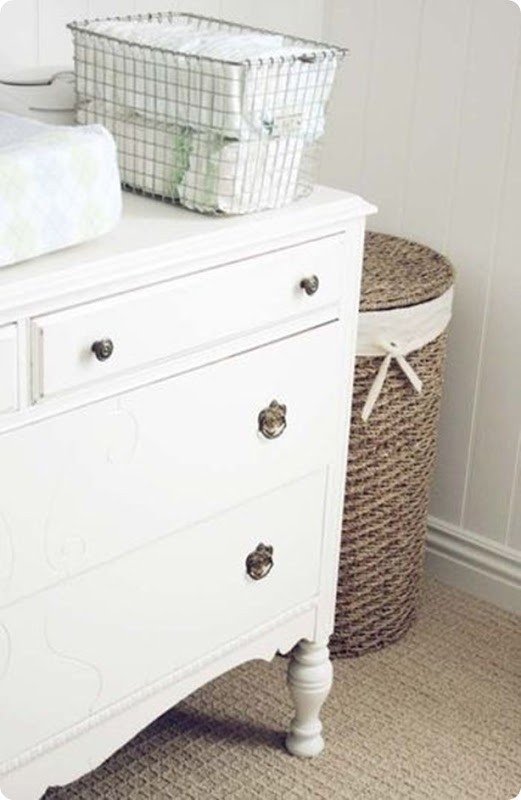 Metal locker basket, nursery storage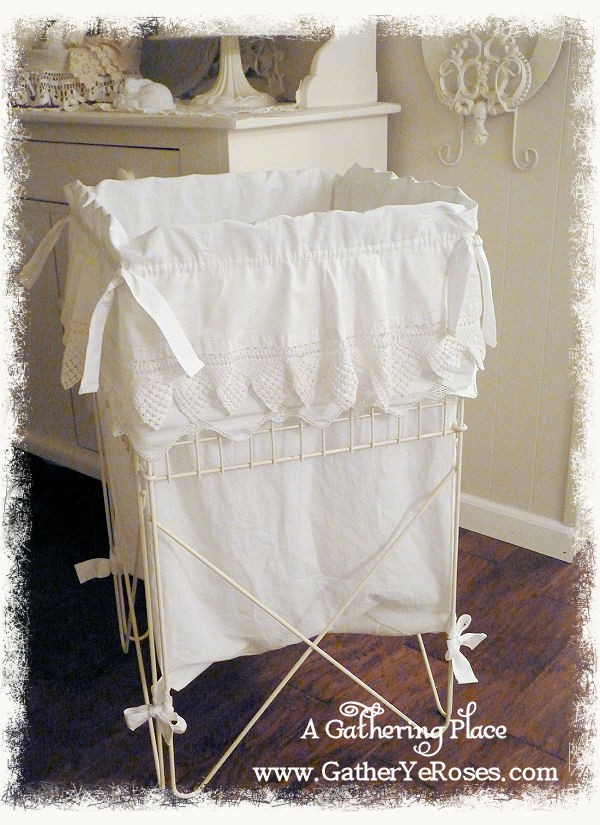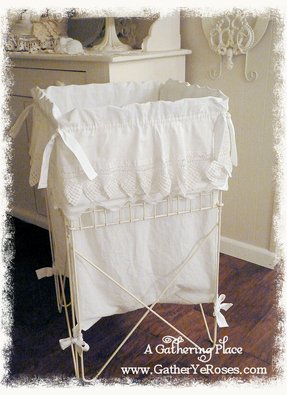 Love this little hamper, I would be afraid I would get it dirty!! diy laundry hamper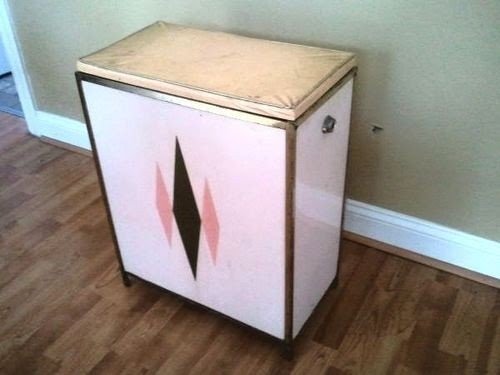 Emanating with vintage charm, this laundry hamper is covered in a lovely pinkish finish with diamond pattern. Designed in the 1950s, it has metal construction with a lift-up lid that reveals a capacious compartment for your dirty laundry.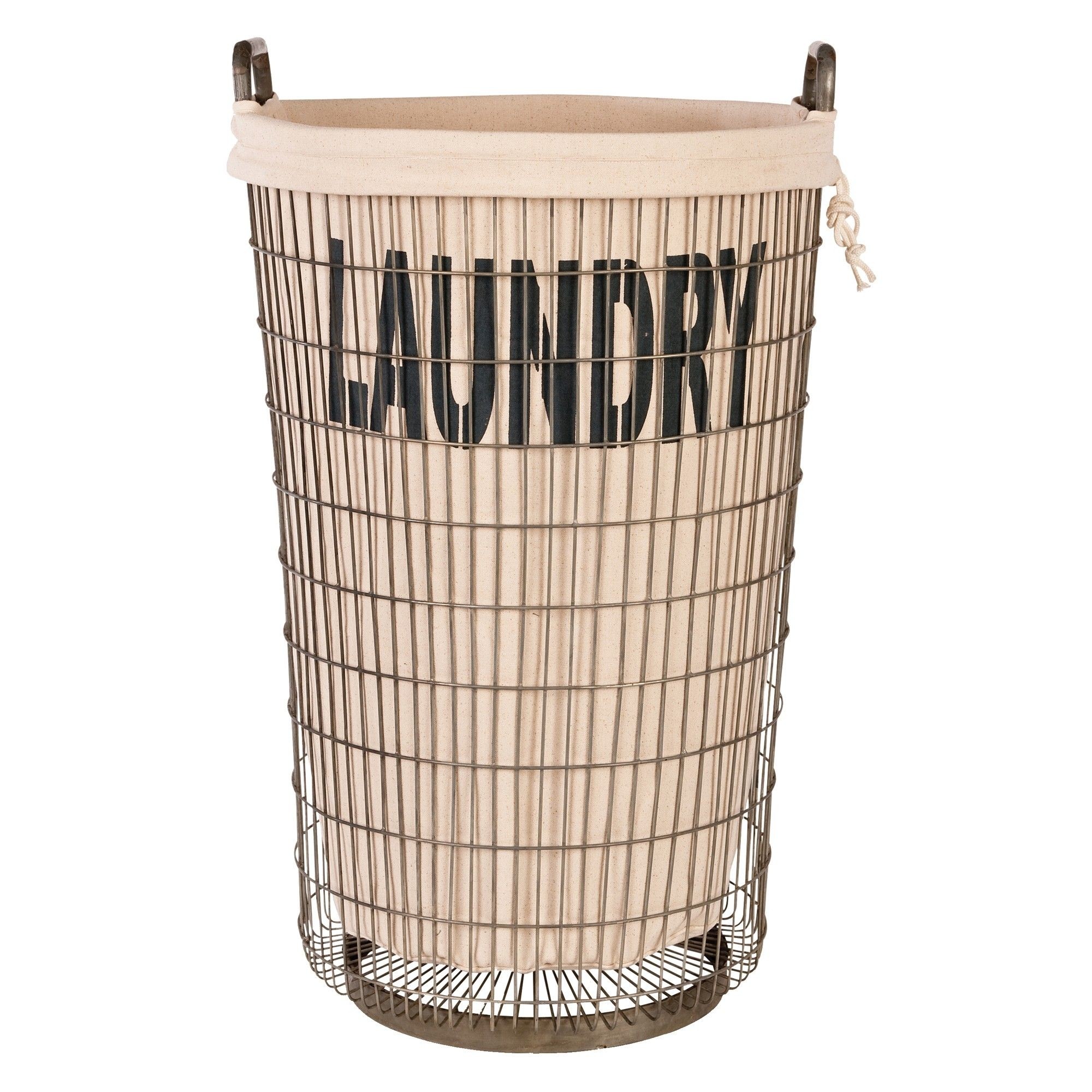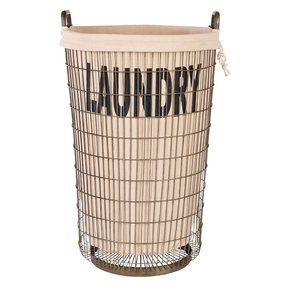 Aidan Gray Wire Laundry Basket with Liner