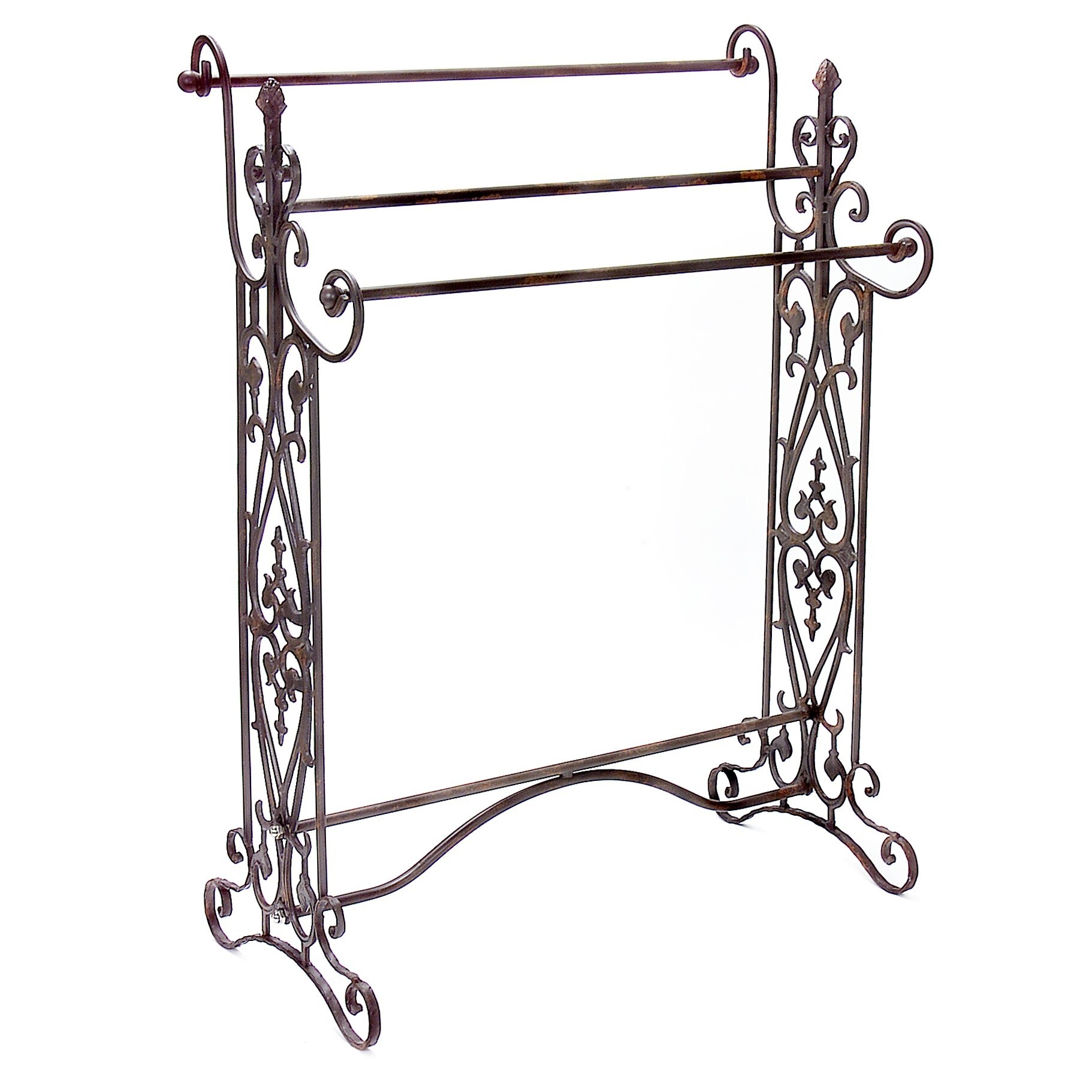 Iron Quilt Rack
This dark brown metal rack will impress your guests thanks to its almost ornamental design - intricate detailing divulges historical influences. It is made of wrought and cast iron for optimal sturdiness.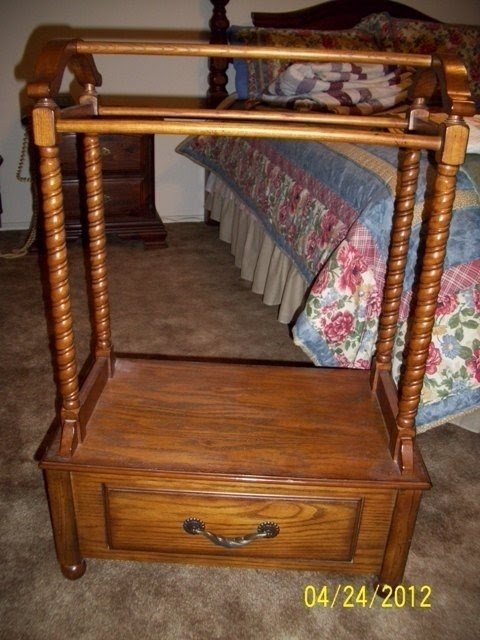 Elegant quilt rack made from wood. It's a rack that sits on the floor. It has four poles with spiral designs and three racks at the top. It has a rectangular storage unit at the bottom which also forms the base of the rack.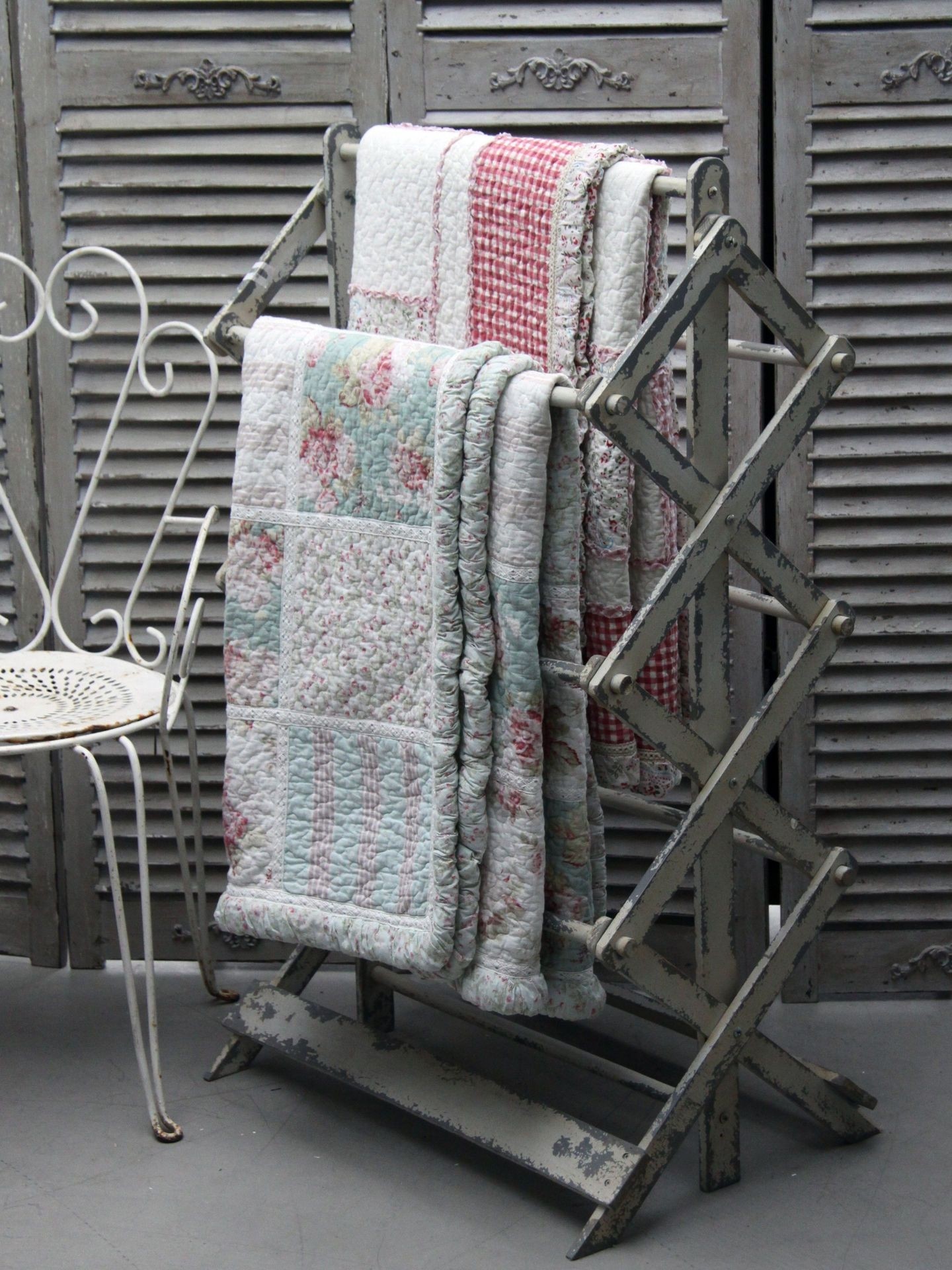 Compact free-standing quilt rack with a stable base and sturdy metal construction. The piece is perfect for large blankets too and is finished in a nice scratch and water-resistant silver coat for that beautiful aura of elegant style.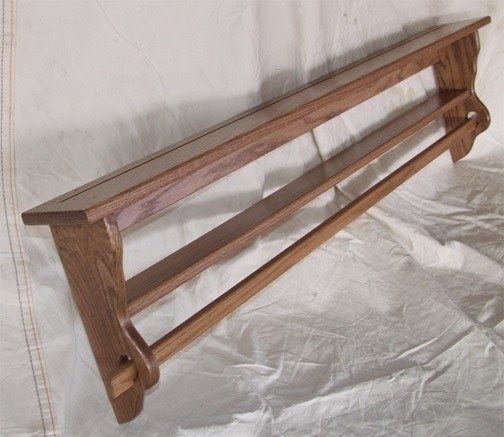 This is an Amish style quilt. It's elegantly made from solid oak and very termite resistant. It's a wall-mounted type of rack and saves space on the ground. It features not only a rack but also a shelf.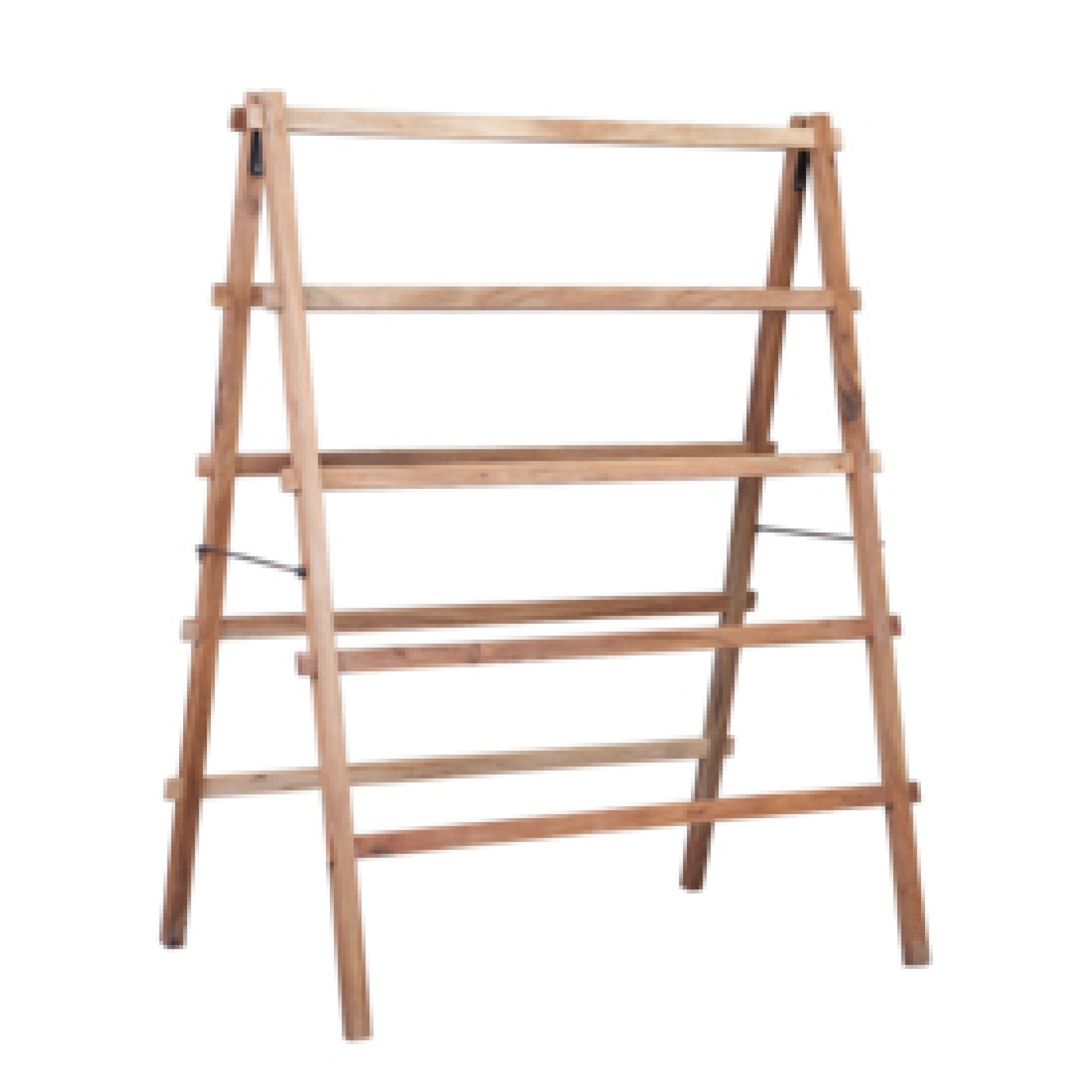 Durable and well-built quilt rack featuring a free-standing design. The rack is made from wood and comes with up to ten large hanging racks that should accommodate a lot of quilts. It should be a great addition to the laundry room.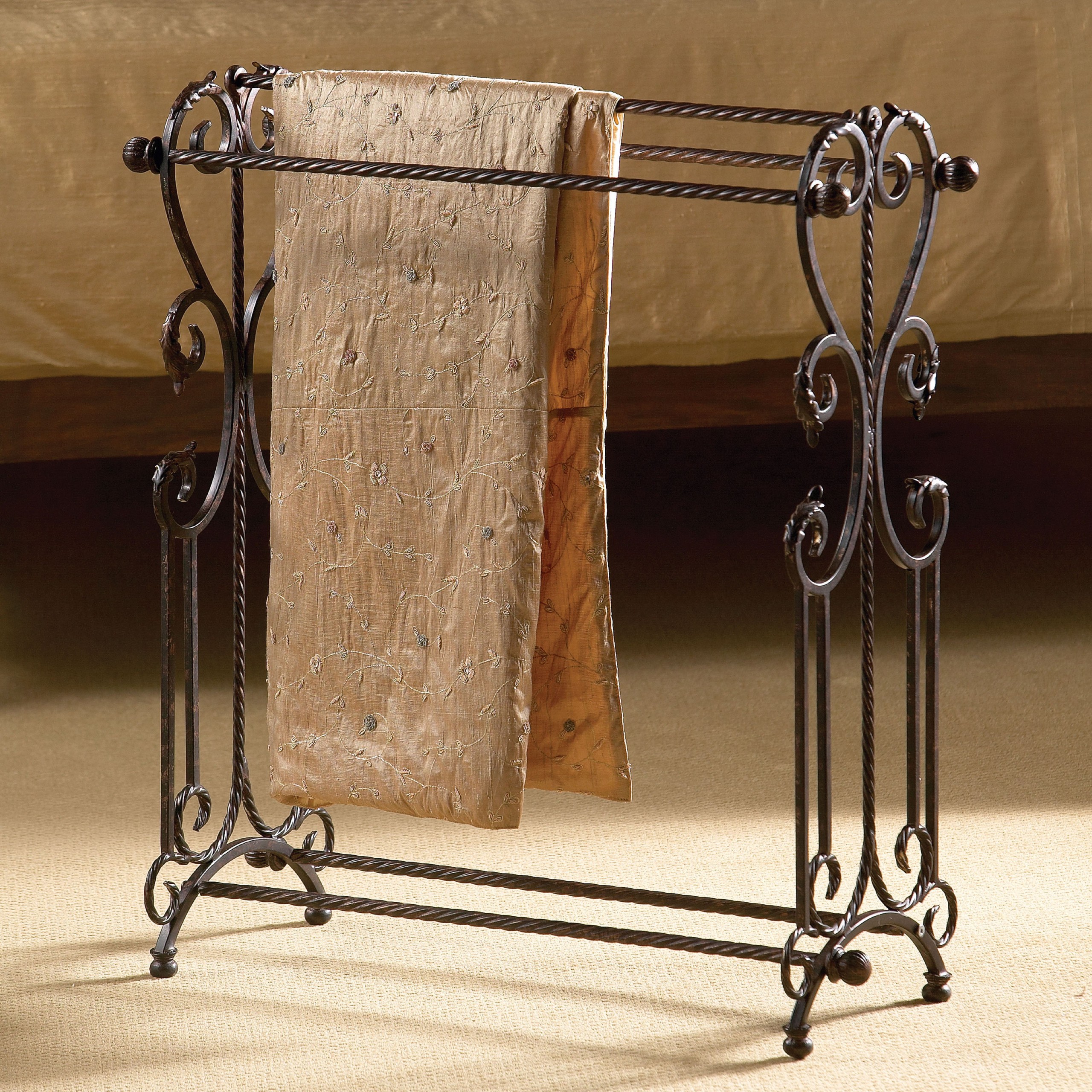 Blanket Style Quilt Rack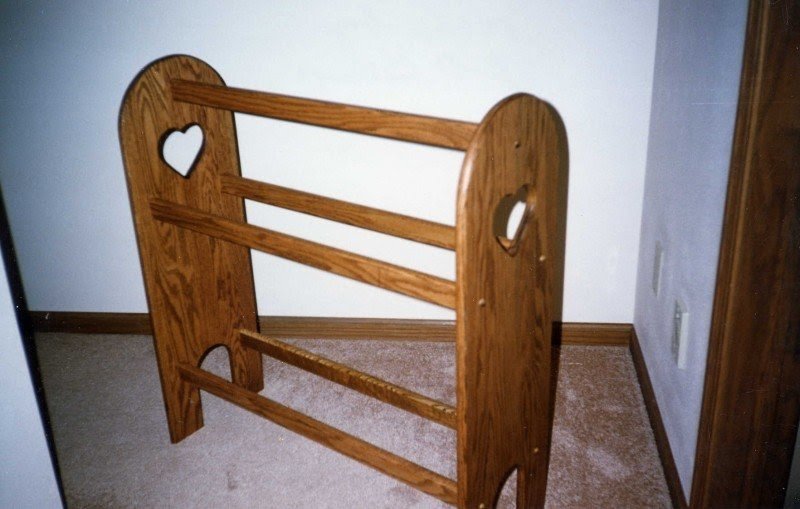 Home ♦ Wood Furniture ♦ Oak Quilt Stand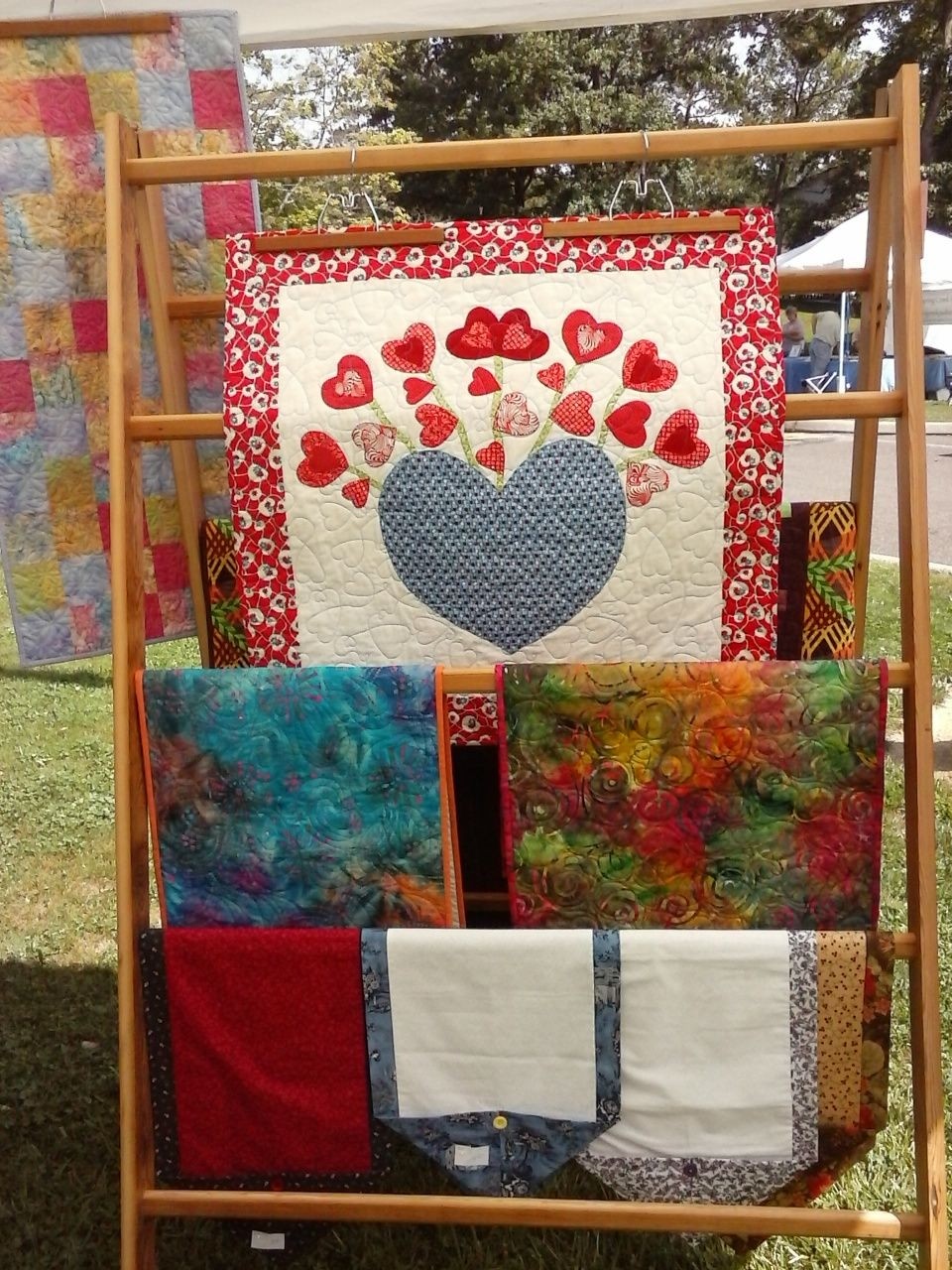 These large custom quilt display racks are hand made, colorful and they bring the drop of color into any interior. So, if you looking for soft and easy to care for quilt racks, try one of these.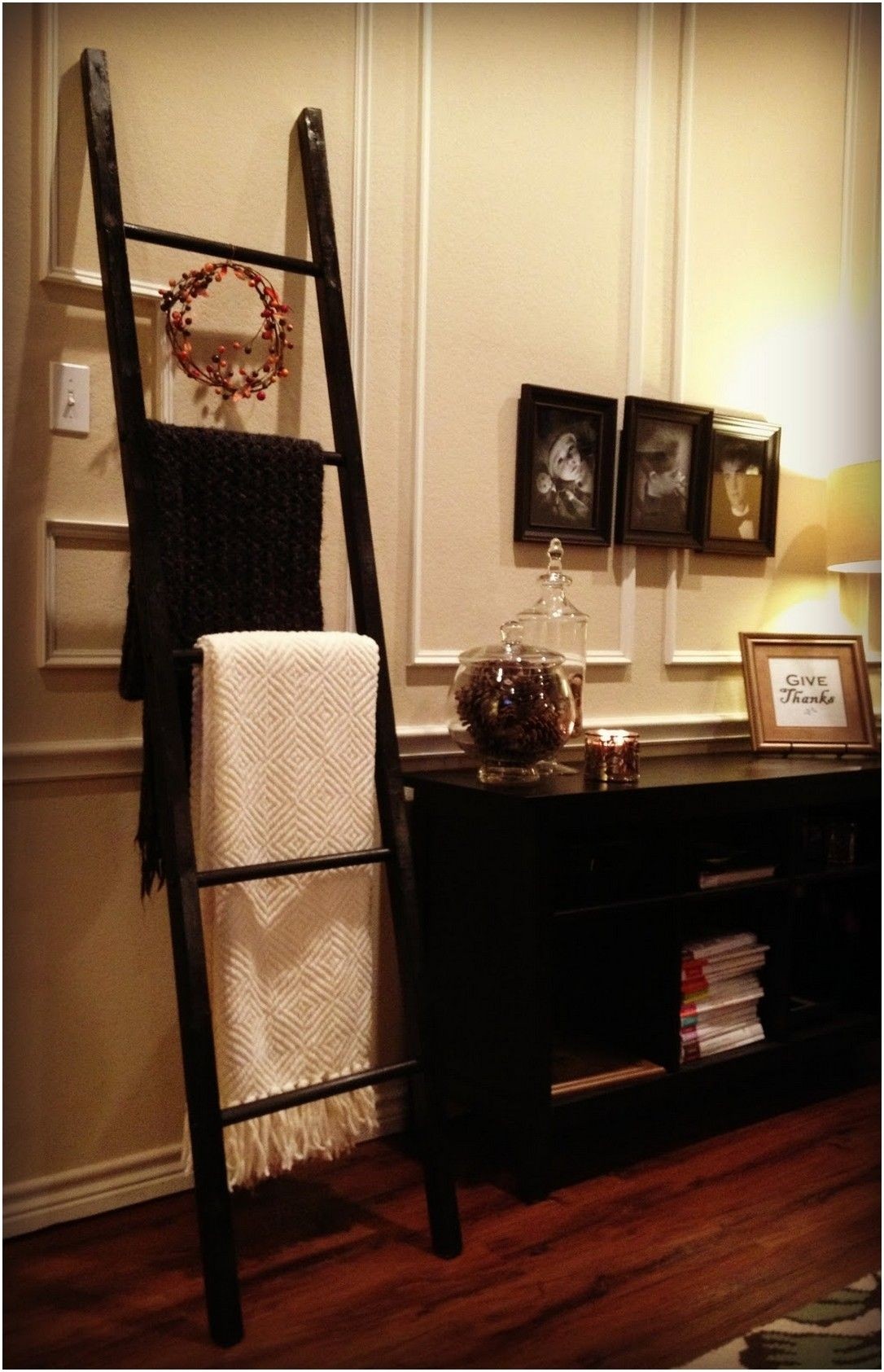 Incredibly functional and extremely stylish quilt rack is a perfect combination of attractive design and design elements. The finish in dark shade is elegant and chic and solid wood construction provides durability.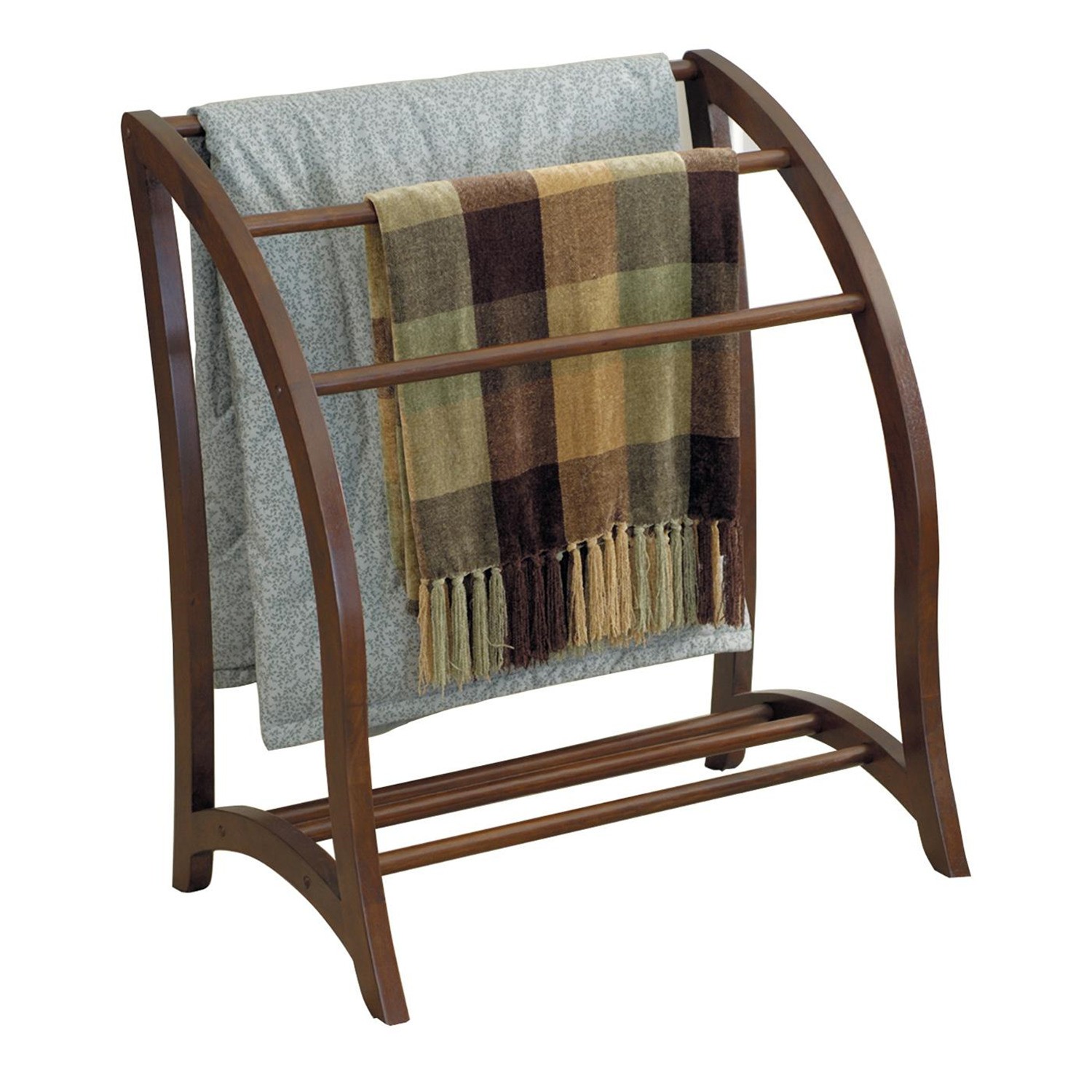 Minimalist and well-designed quilt rack featuring a sturdy wooden construction and a stunning glossed finish. The rack also comes in a free-standing design and offers an additional shelf below for shoes and other stuff. Perfect for the bedroom or laundry room too.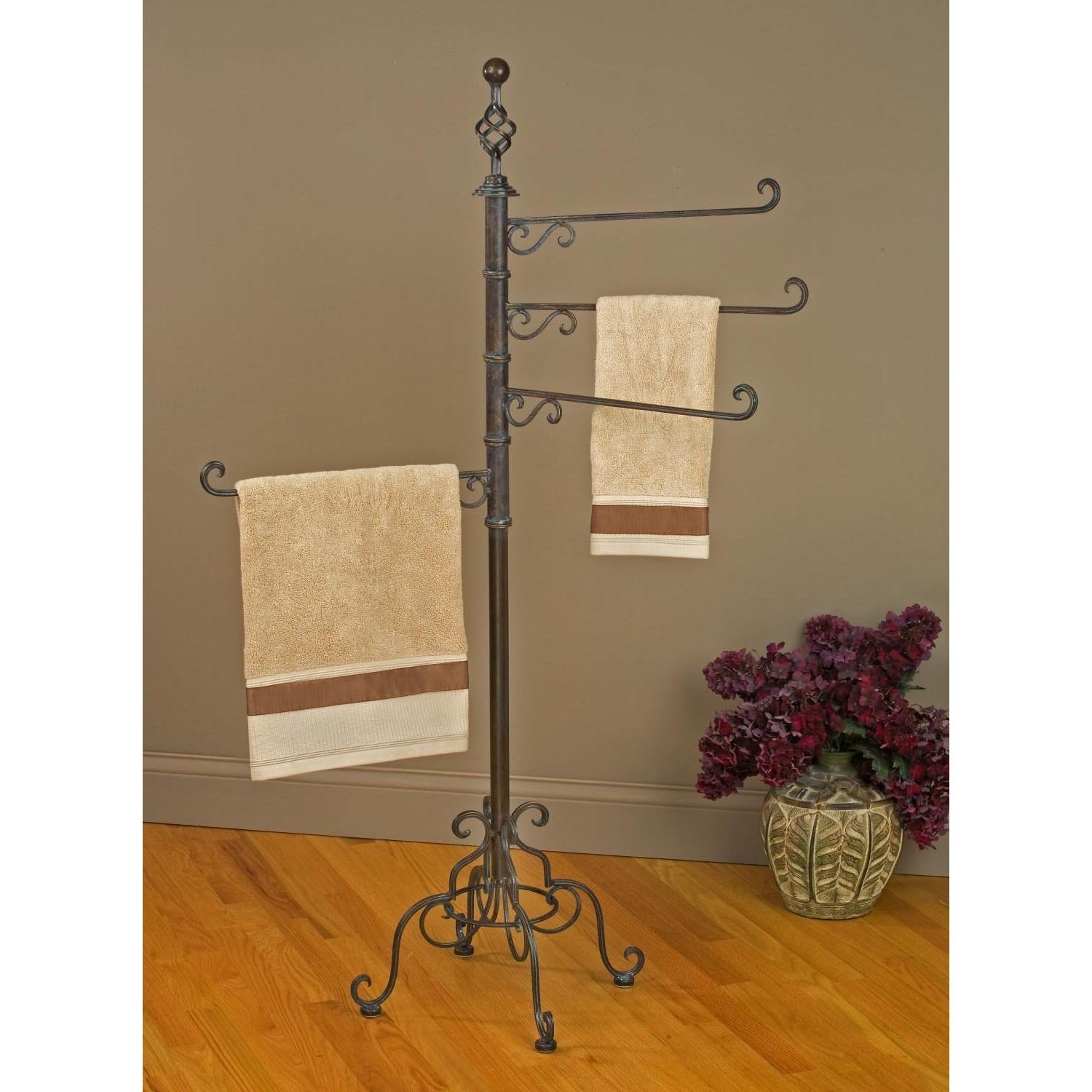 Quilt rack fitted with 4 swivel arms. It is made of high quality metal and finished with decorative curves. Functional accent for the bathroom and others interiors as needed.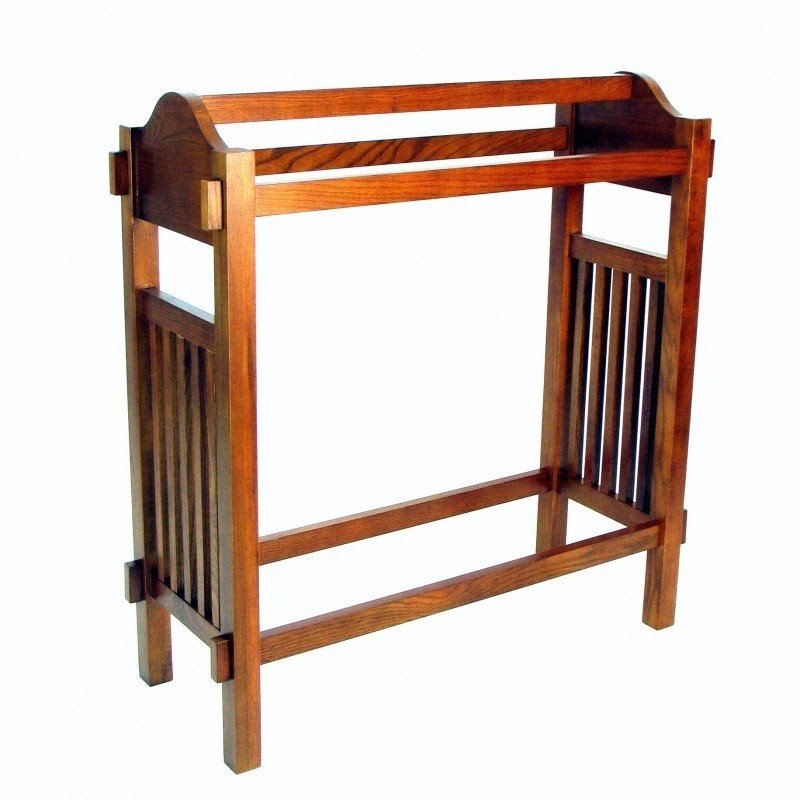 Jones Quilt Rack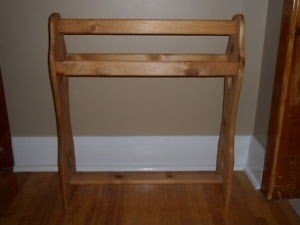 A pretty traditional quilt rack entirely hand-crafted of wood with a nice mid-brown finish. It's built of 2 side supports featuring curved edges and arched tops and 4 straight transverse stretchers.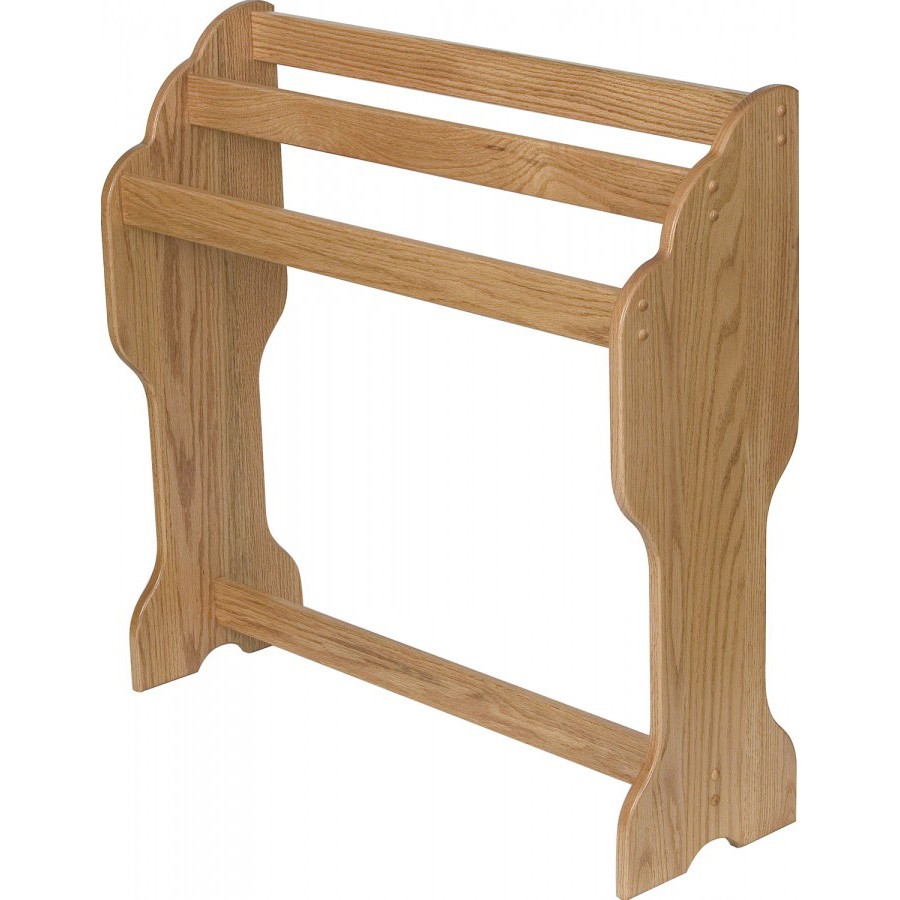 Waterfall Quilt Rack (135)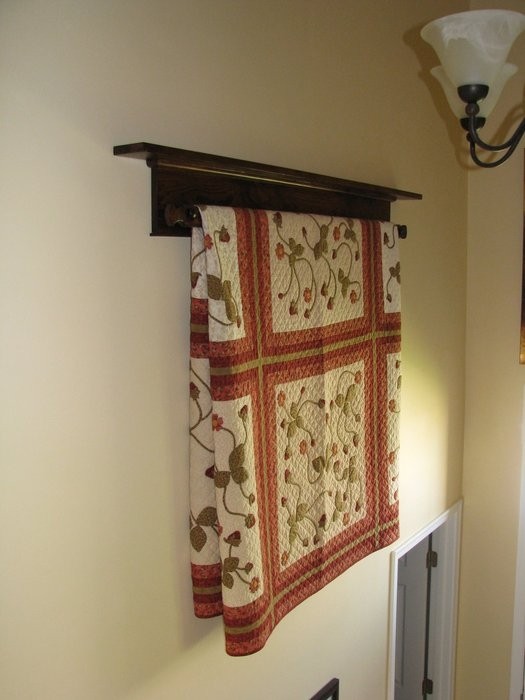 Nice, cosy quilt rack. The combination of brown and green colour, as well as the floral pattern, make it great for natural, rustic or cottage houses. Actually, any house that's supposed to show your connection with nature will be enhanced by such a rack.
For some time, the wooden ladder has become an important element in contemporary interior design. You can also use such a wide ladder as an accessory, hang on it clothes - and transform it into a hanger, or put there a whole range of favorite items.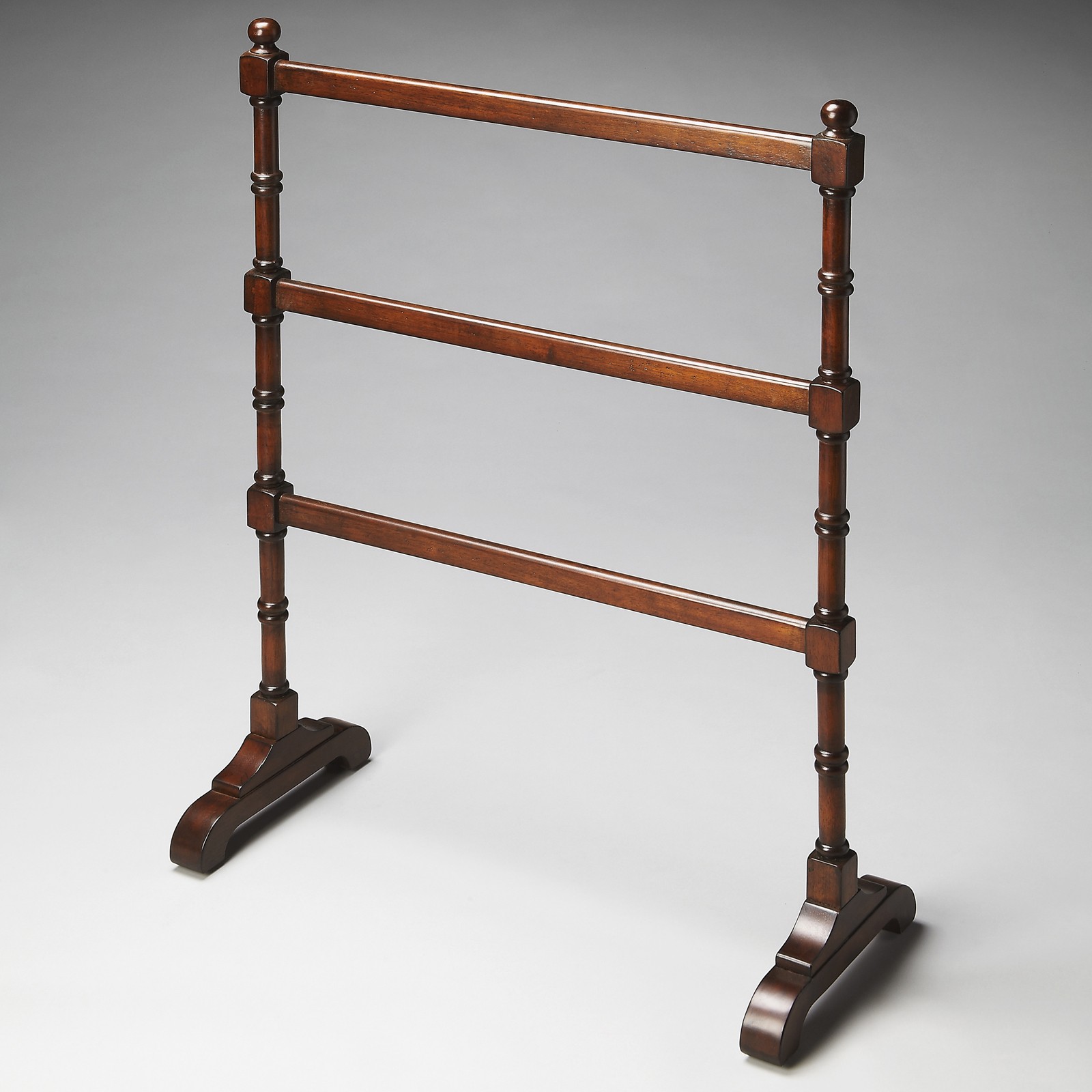 master:BTR1621.jpg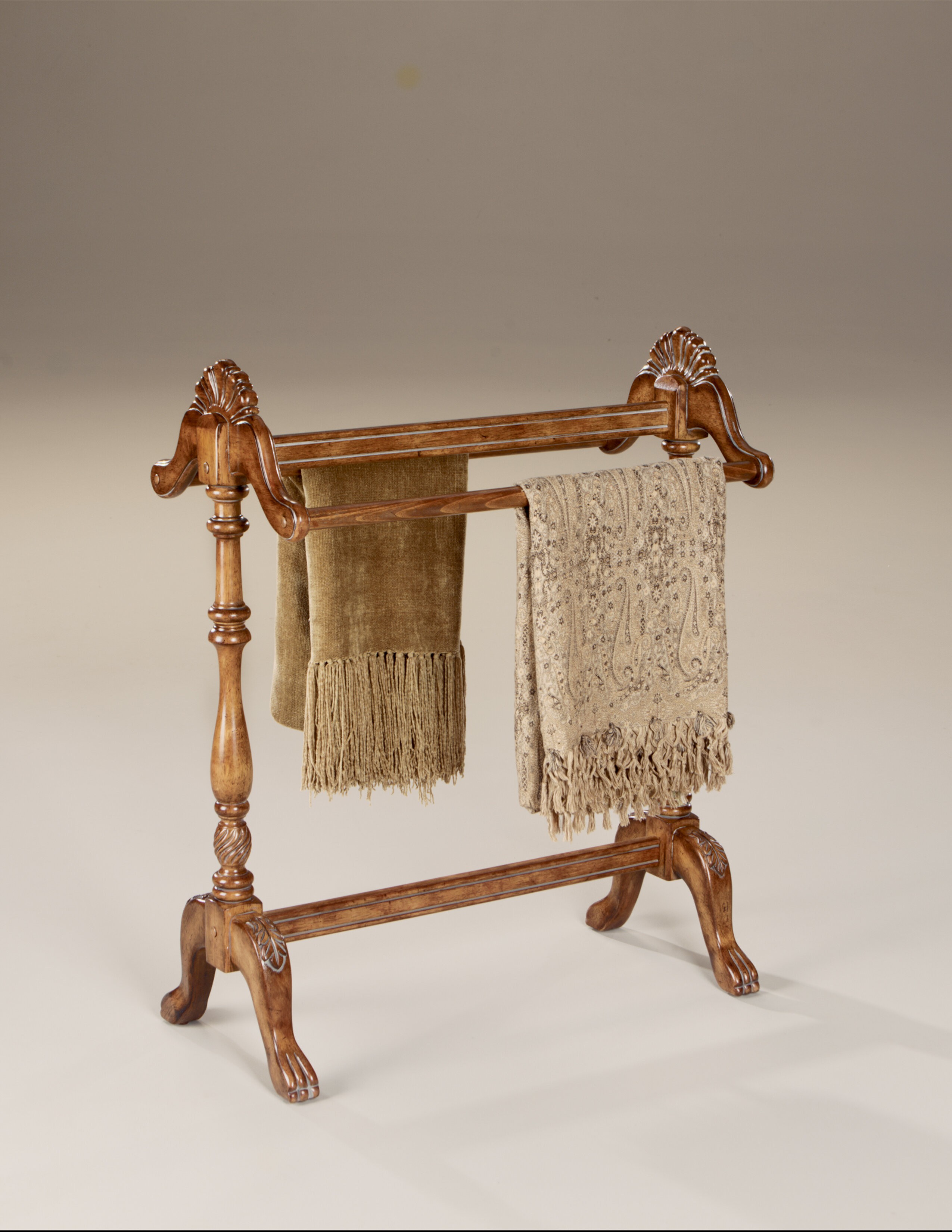 Vintage Oak Quilt Rack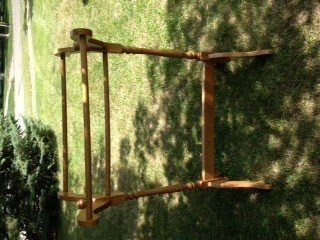 A sturdy and practical quilt rack, crafted of durable hardwood and covered in oak finish. The rack is well-balanced, offering 3 wood rods for hanging blankets, beddings, and towels; while standing on widely spread legs.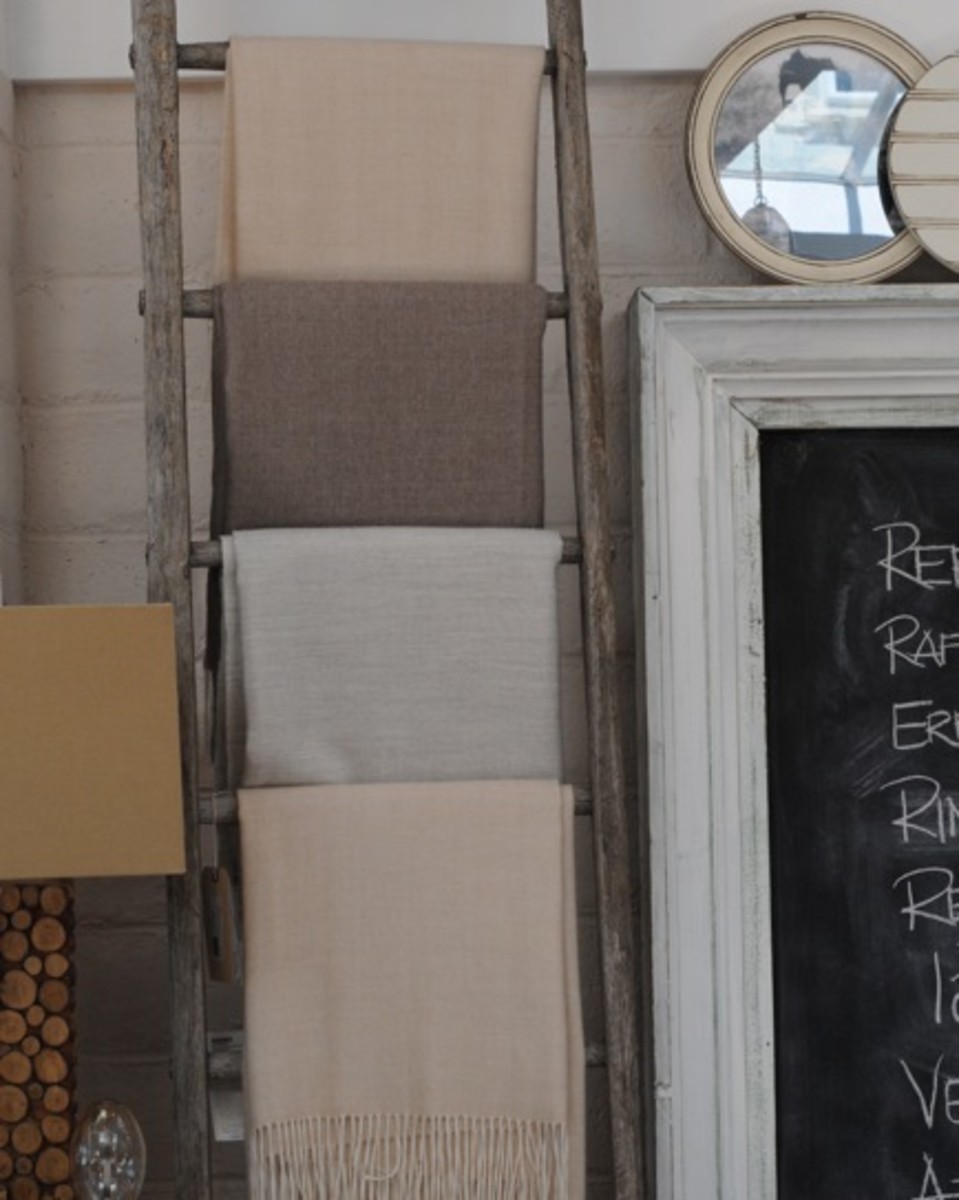 Characterized by sturdy wood construction and rustic finish, this quilt rack is practical, well-balanced, and long-lasting. It rests on flat legs, offering 5 rods that are able to easily hold even large towels.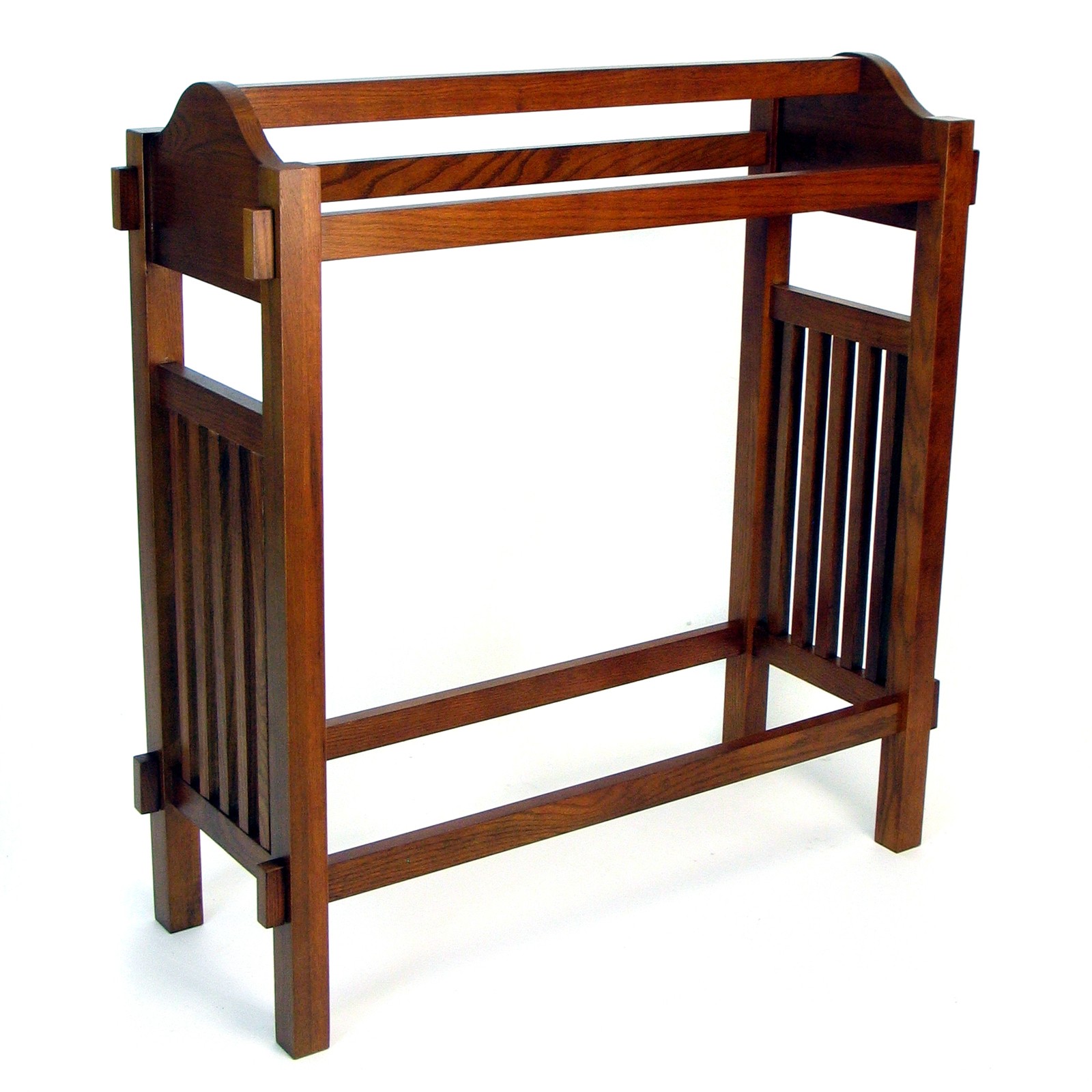 ... quilt rack description a great way to display your cherished quilts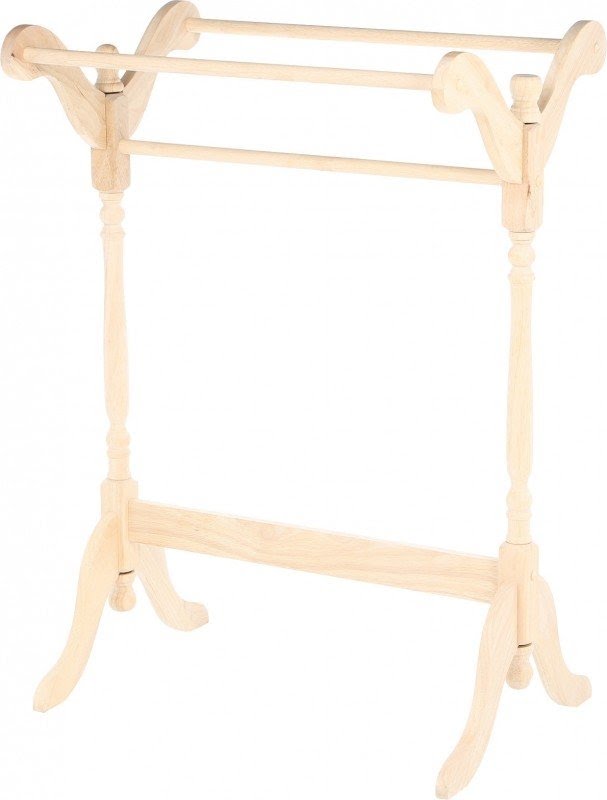 Quilt Rack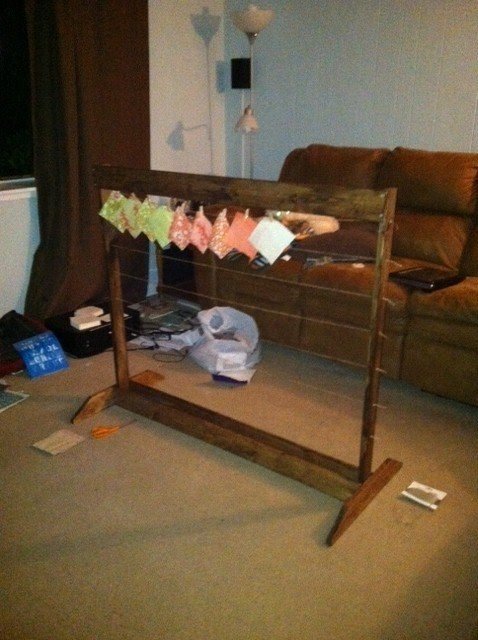 Ruffled® | See ads - Rustic Escort Card/Guestbook Quilt Display For Sale! - Large Items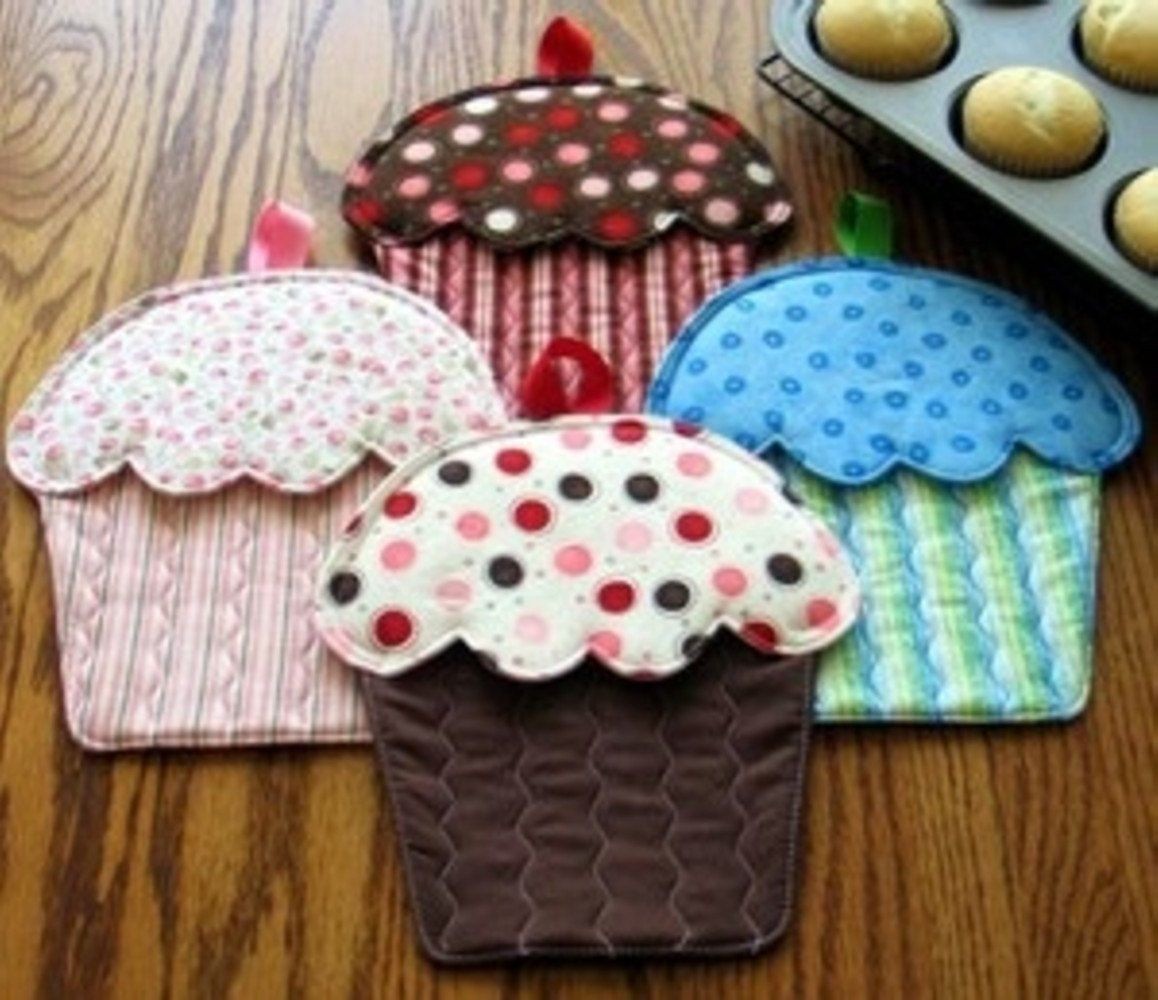 Small pot holders that are made of materials resistant to high temperatures. Their cupcake stylizations are attractive and available in many different colors. They are not only wear resistant, but also comfortable in use.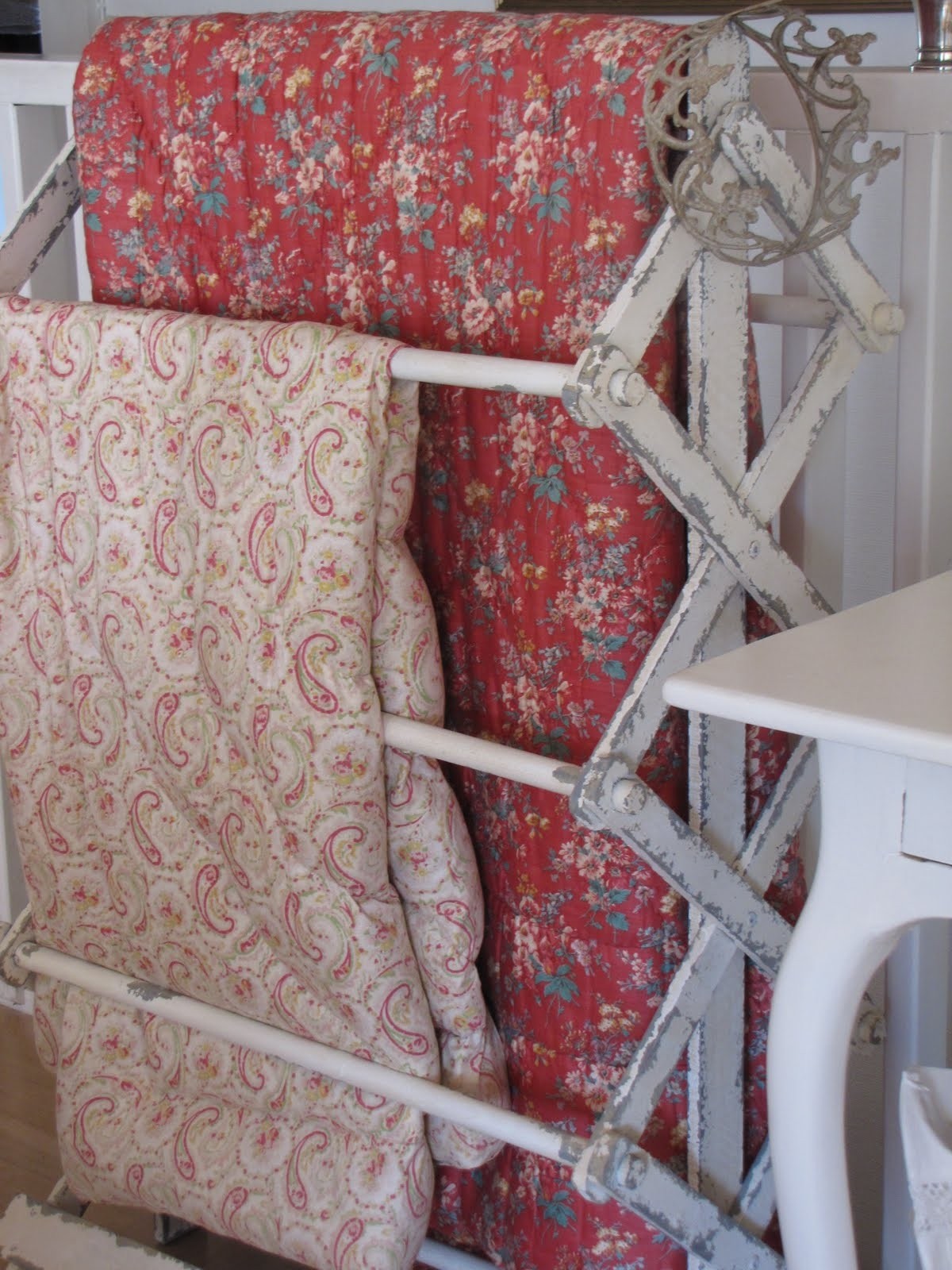 Use an old drying rack - Great idea and many times you can find an old time worn drying rack at fleamarkets and yard sales. What a nice way to display your quilts ♥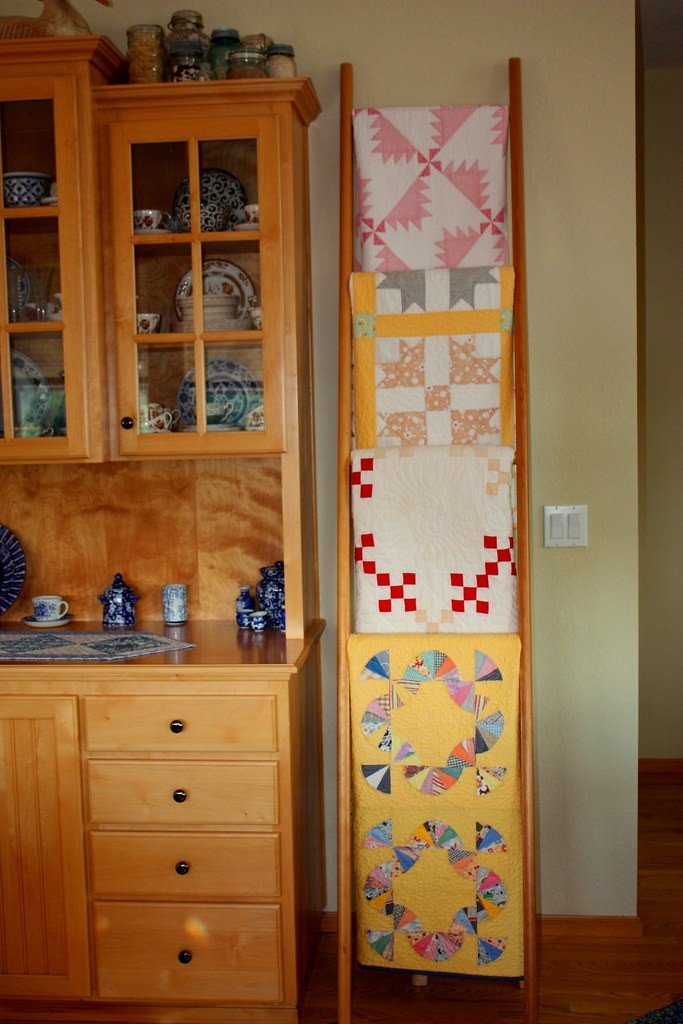 Old ladders repurposed as quilt racks. I have a bunch of these around my house!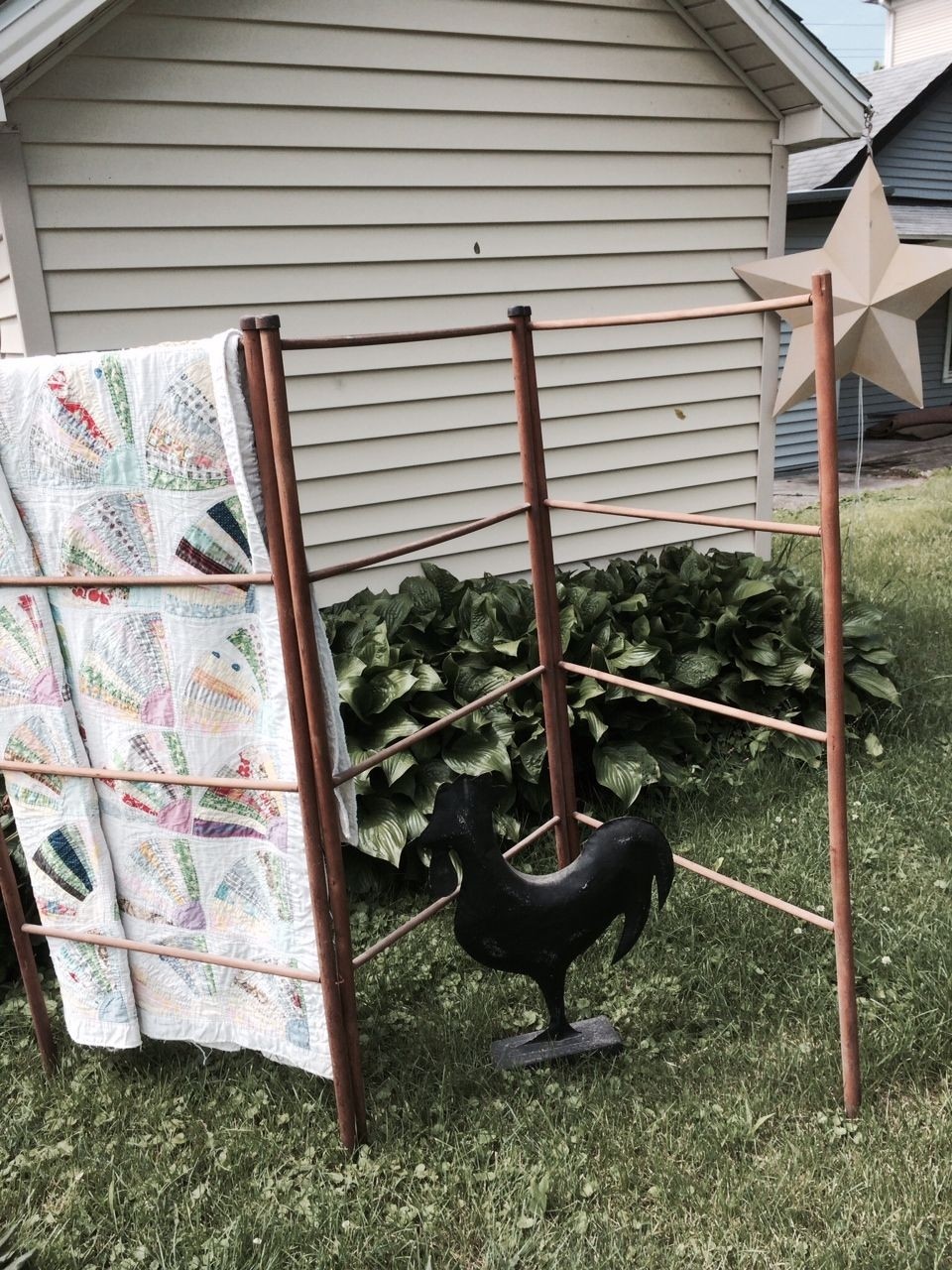 Primitive Drying Rack! For Sale! $250.00 Only the Rack, not the quilt!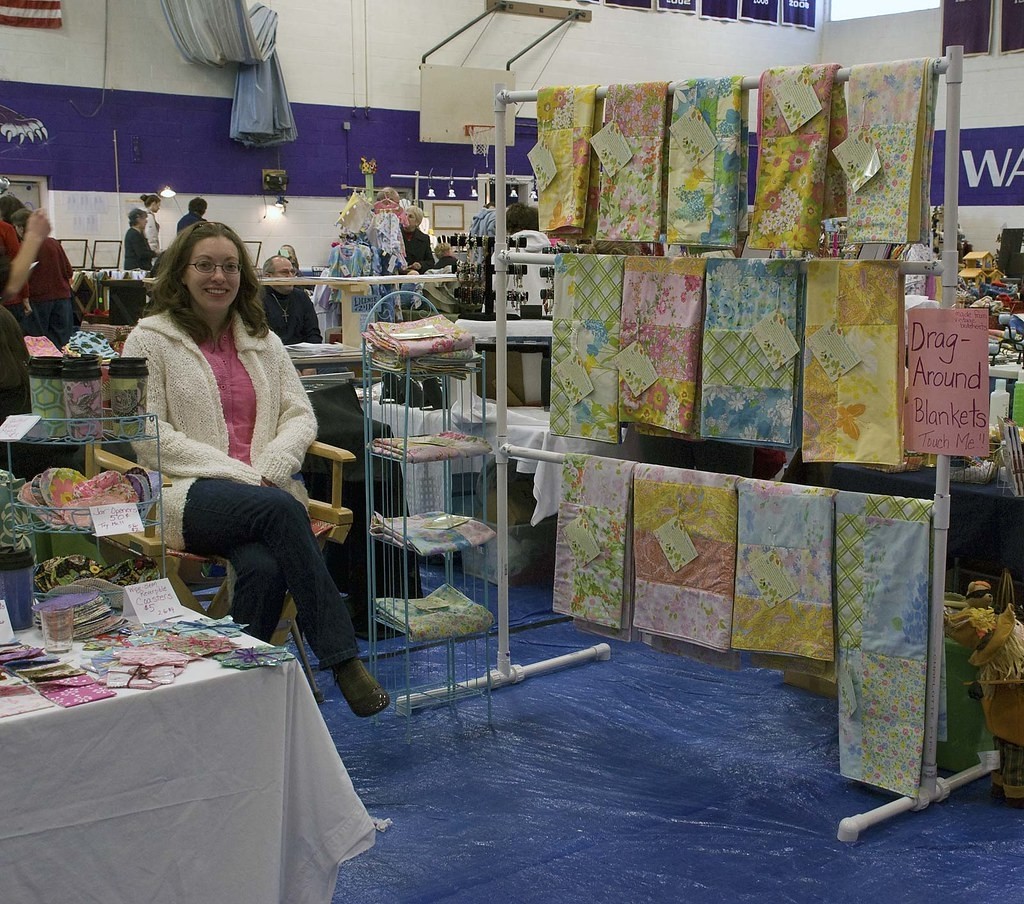 Hubs needs to make me one of these for my blankets!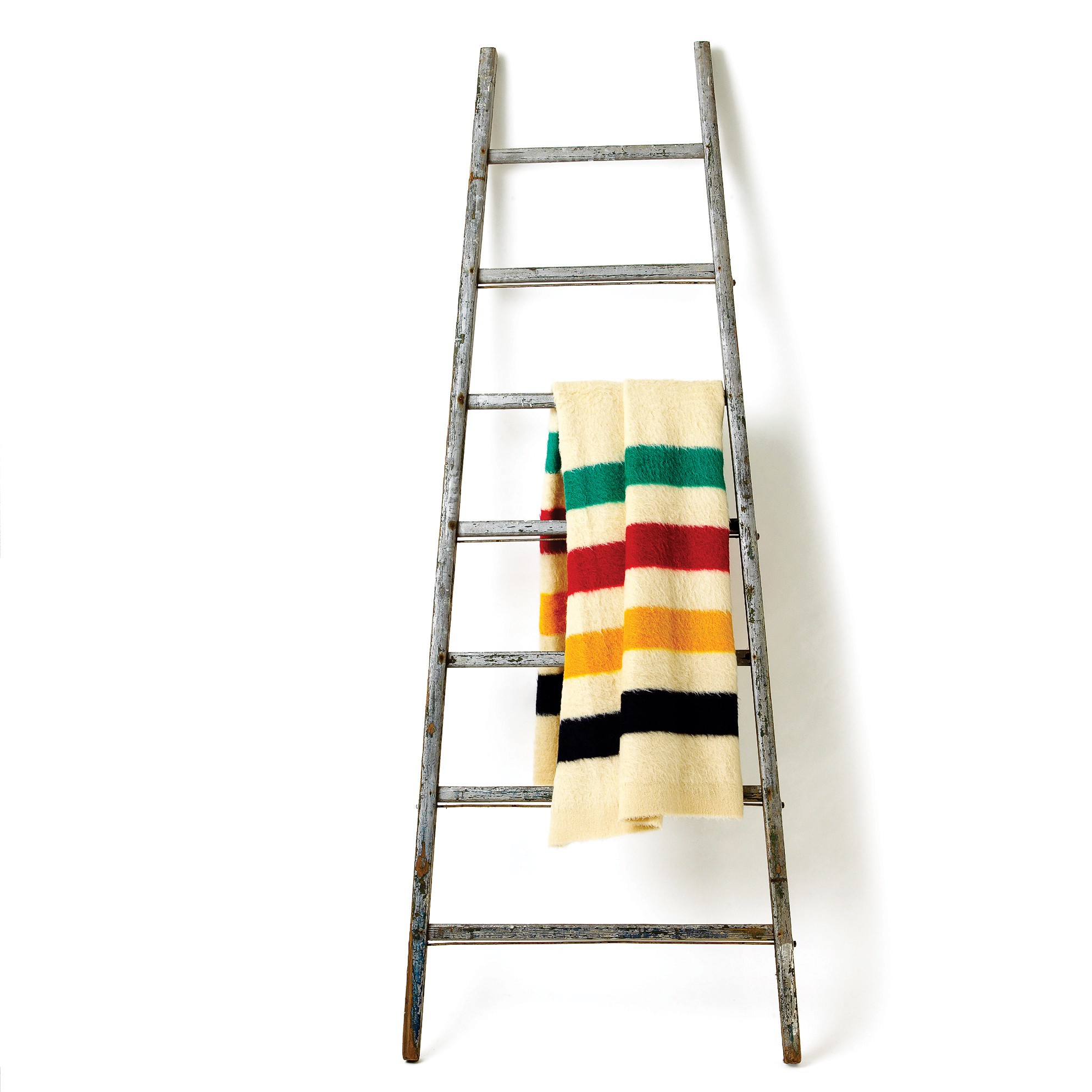 I so want an old ladder for my those of you who garage sale...keep your eye out for me...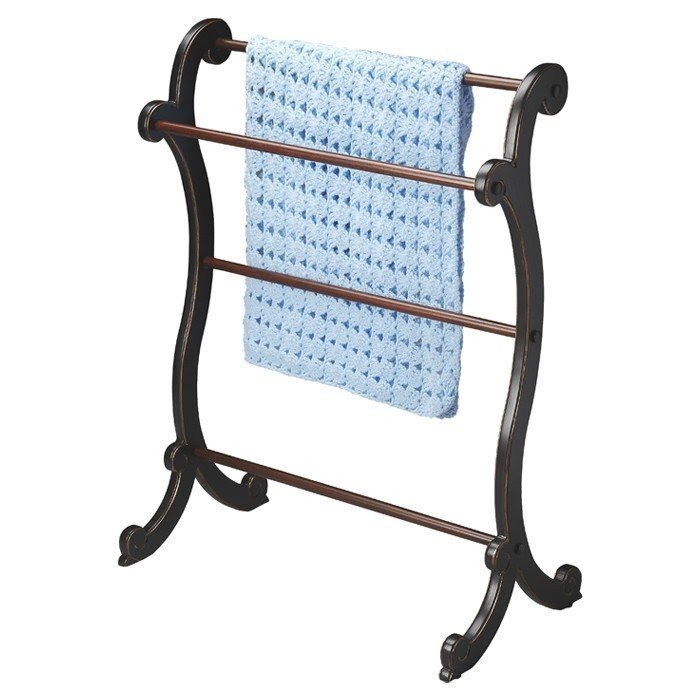 Artist's Originals Quilt Rack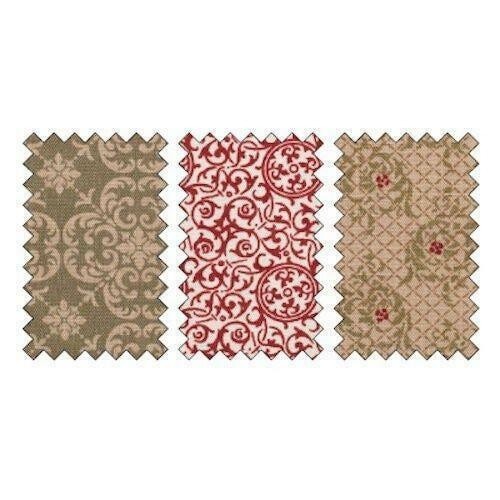 ONE SALE for $0.99 in the Stampin' Up! Clearance section!! Deck the Halls Designer Fabric Three other fabric options available! Shop from my website today!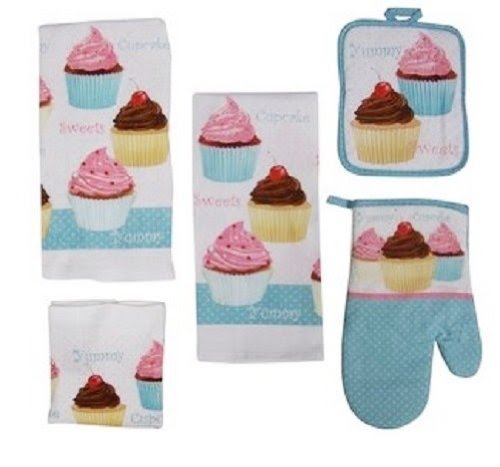 Set of kitchen accessories consisting of towels in various sizes and glove to prevents burns. It is made of thick fabric and decorated with cup cake theme. Received many positive recommendations from clients.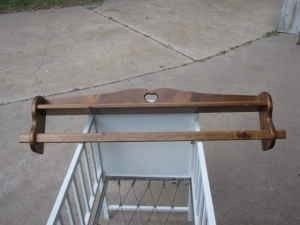 oak quilt hanger | Wooden Wall Quilt Rack - $20 (South ICT) for Sale ...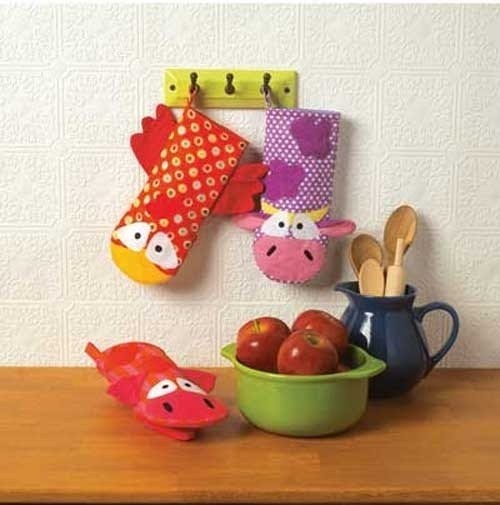 A cool traditional wall-mounted pot holder crafted of wood with a light green finish. It has a rectangular backplate with 2 pre-drilled holes for screws and an elevated centre. It's equipped with 3 black metal hooks with ball finials.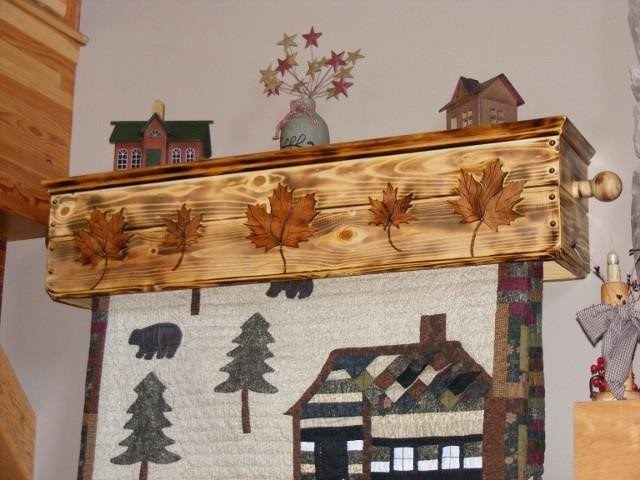 How To Building – Wooden Quilt Rack Wall Mount PDF Download Plans CA ...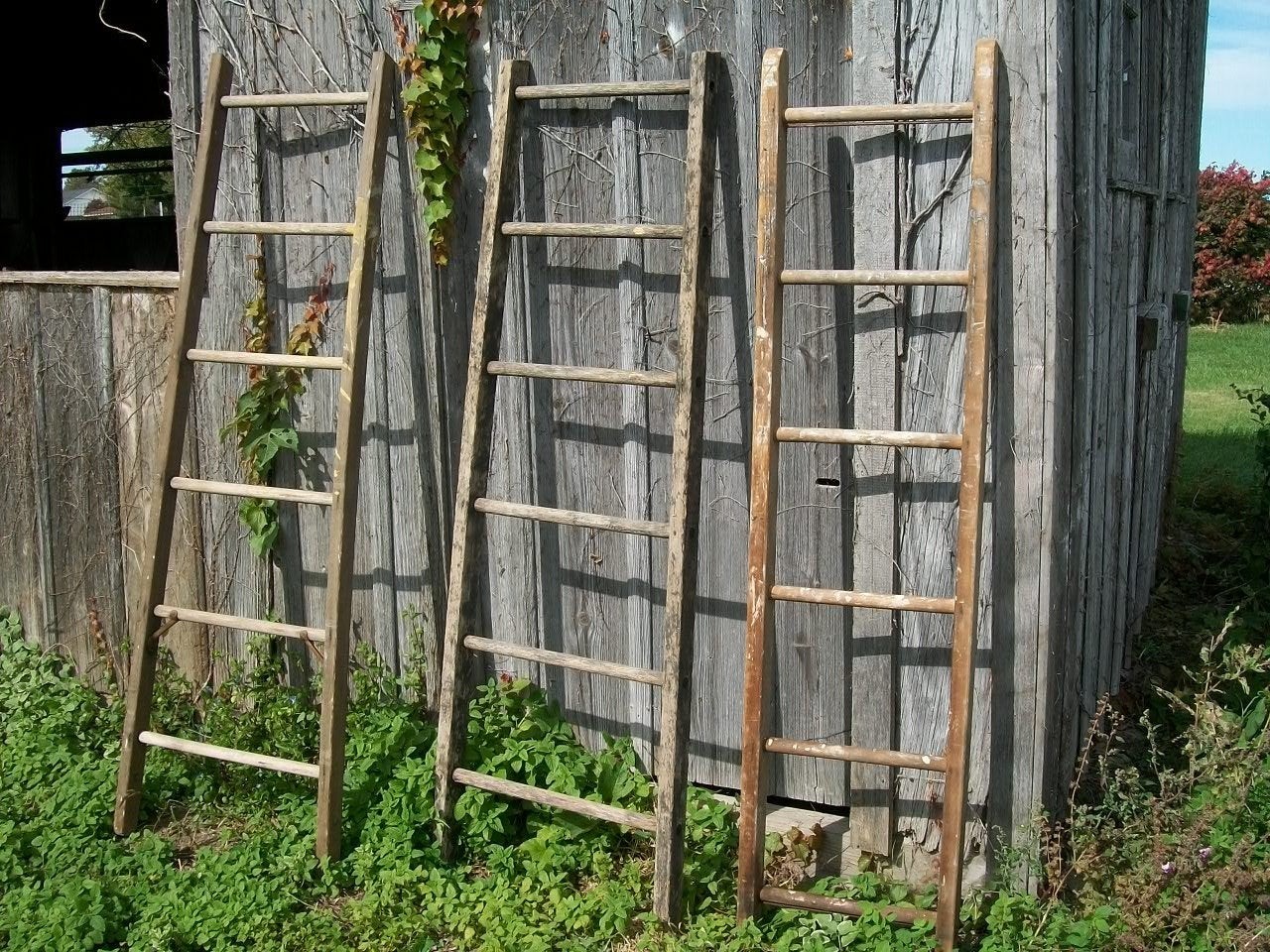 If you are looking for a sturdy quilt rack that will be complementing your country-looking home, you can always use those old ladders. Each is wood-crafted and covered in a weathered natural finish.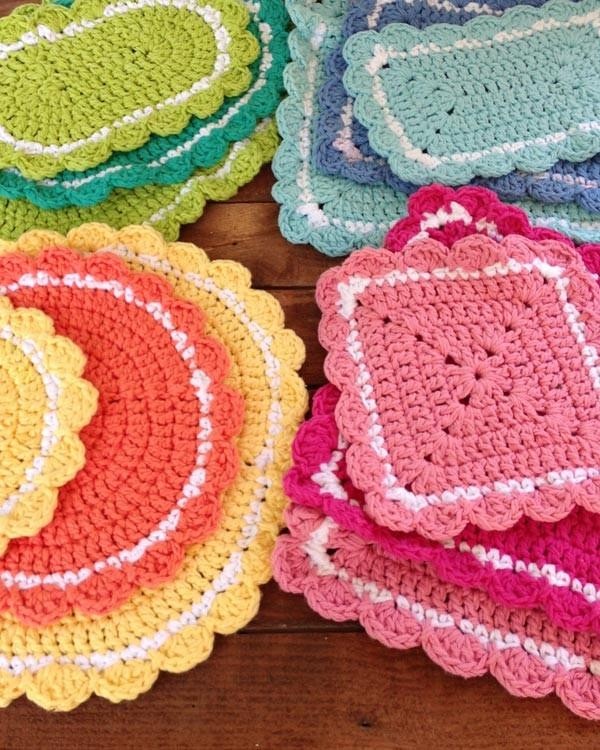 An adorable assortment of colorful and vibrant crochet hot pads made out of different warm shades, combining cute yellow, orange, pink, green and blue colors, making them perfect to spice up any kitchen with.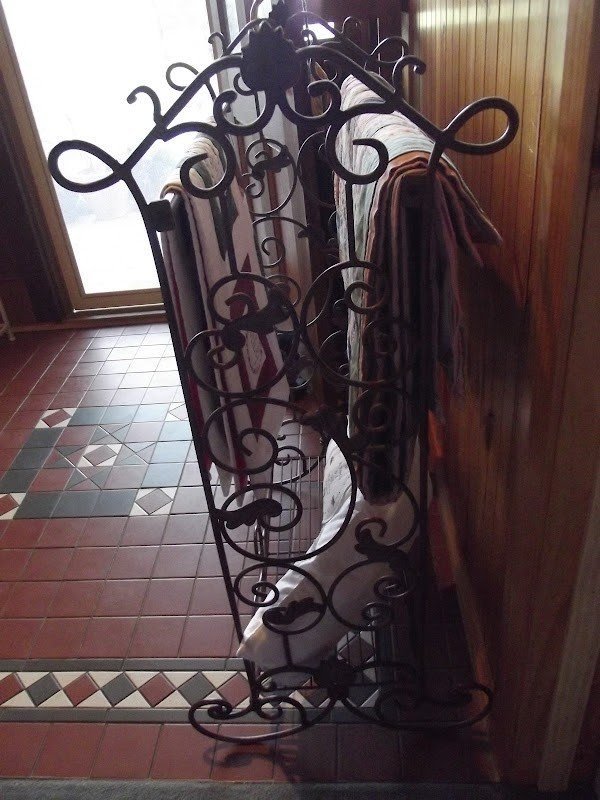 rack for sale i have 2 of them so am willing to part with this ...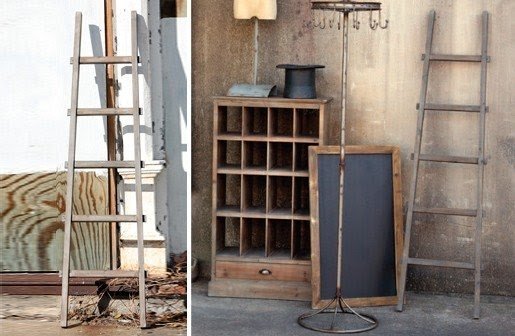 Classic ladder for each outdoor and indoor place as needed. It is completely made of wood. It can be used as quilt rack. Simple form and functional design.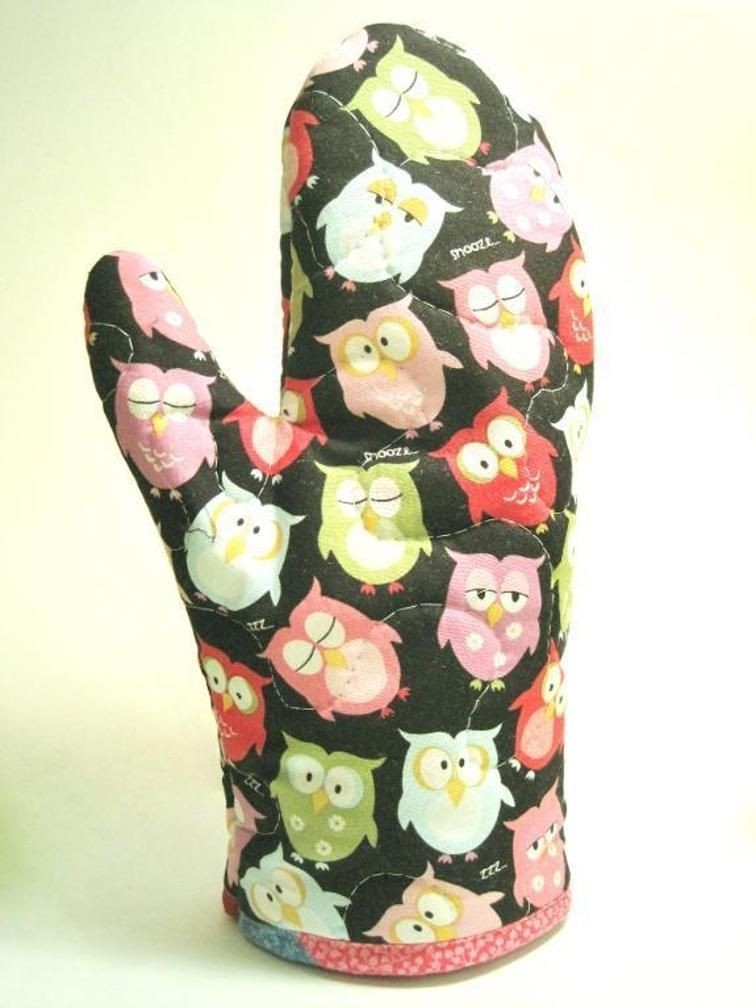 Pot holder that is comfortable and safe for its users. It features a very attractive, multi-color owl pattern on black background. Soft materials are not only comfortable, but they also provide protection from high temperatures.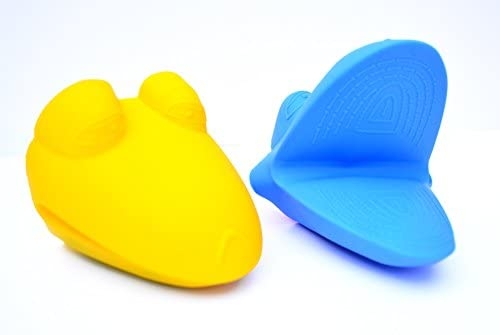 Pot holders for kitchen applications. These silicone items are resistant to high temperature and assure safe cooking. They are finished in very attractive yellow and blue colors. These items protect hands from burns.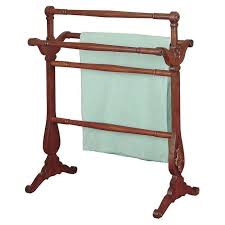 ... To Building – Wooden Quilt Rack For Sale PDF Download Plans CA US