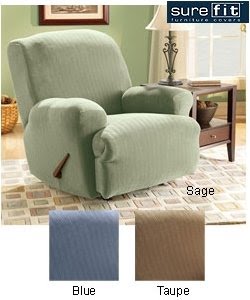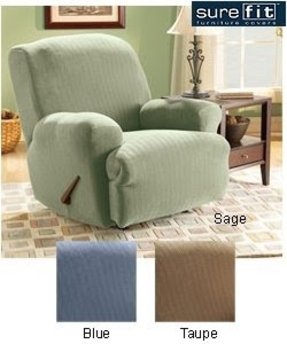 Sure Fit Stretch Stripe Recliner Slipcover
This cover is an interesting product for people who want to change the appearance of their recliner chairs. It is made of polyester in 94% and spandex in 6%. It is designed for a recliner with a back circumference up to 82 inches.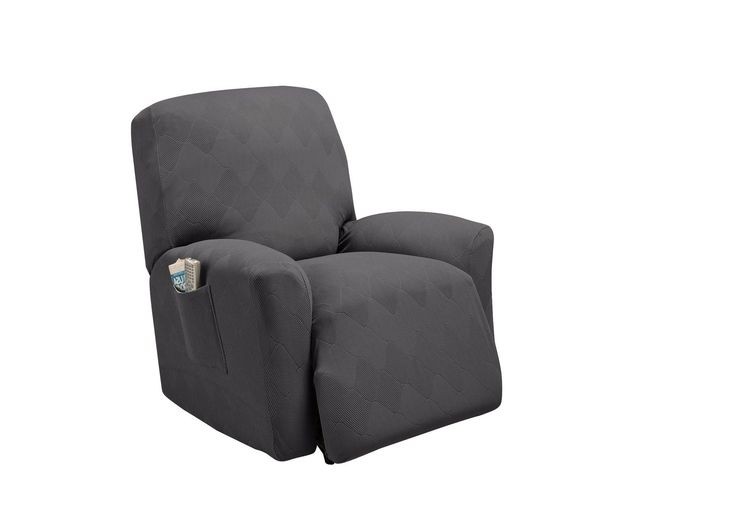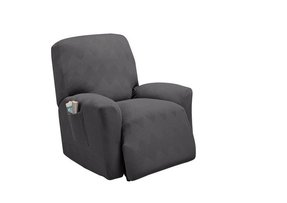 Optics Recliner Stretch Slipcover
A slipcover for recliners which is made of high-quality polyester that provides lasting strength and amazing durability. It renews and recovers. It can be easily washed in a machine. Machine wash separately in cold water.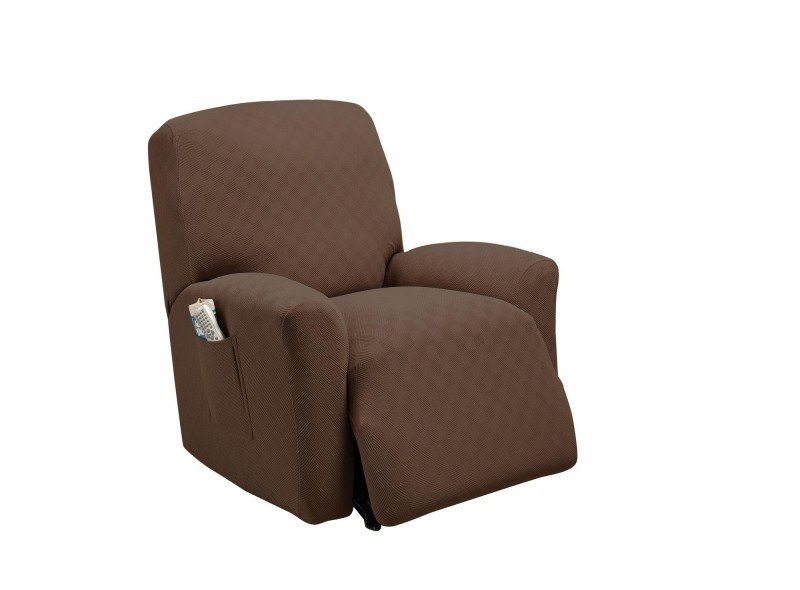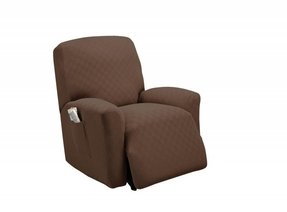 Newport Stretch Recliner Slipcover
This super comfortable and stylish recliner would perfectly match every kind of space, no matter if you rather prefer modernity or tradition. Check it out and enjoy the brand new design in your living room!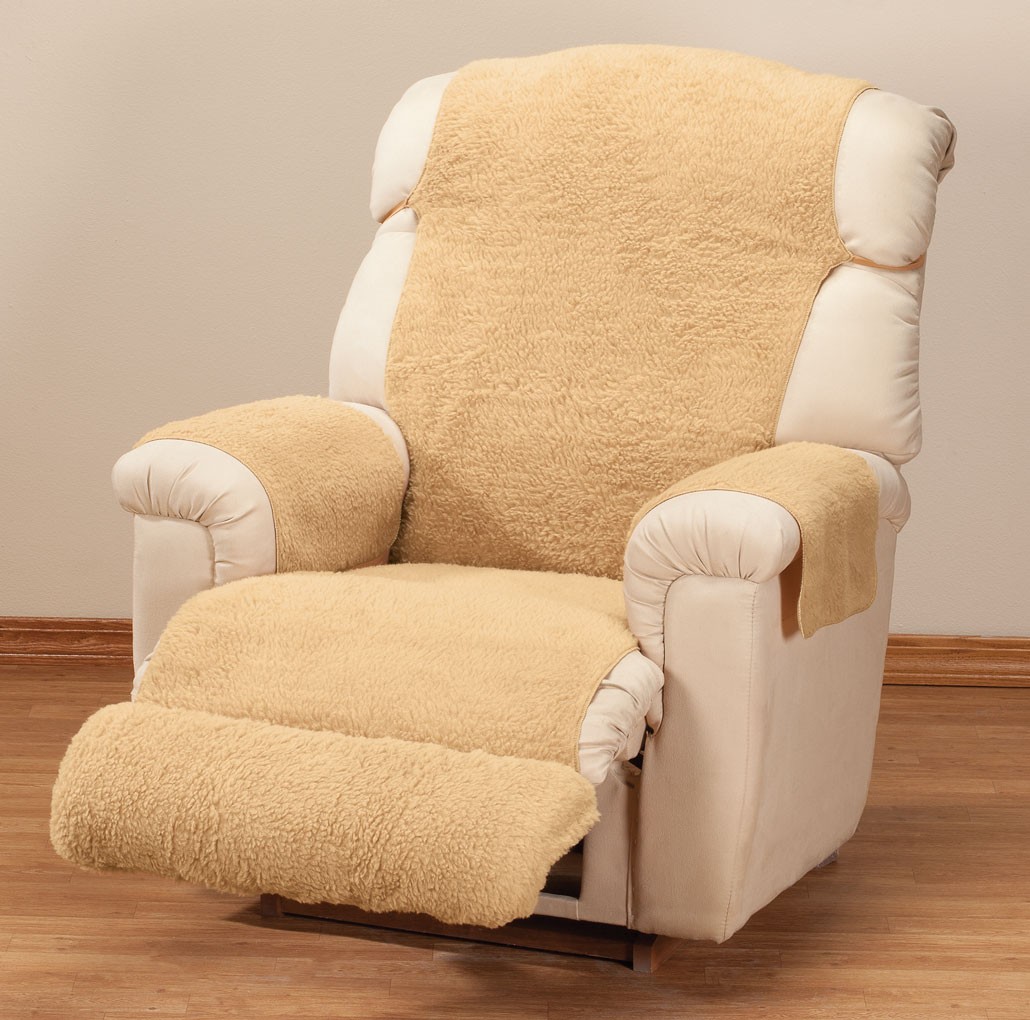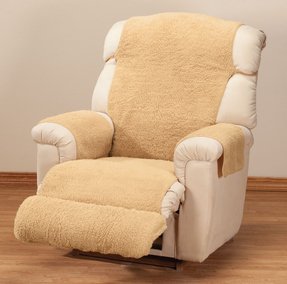 The stunning recliner cover that sports the cozy and extremely soft to the touch structure that will ensure your nights and evenings in your chair are relaxing and offer the highest amount of comfort.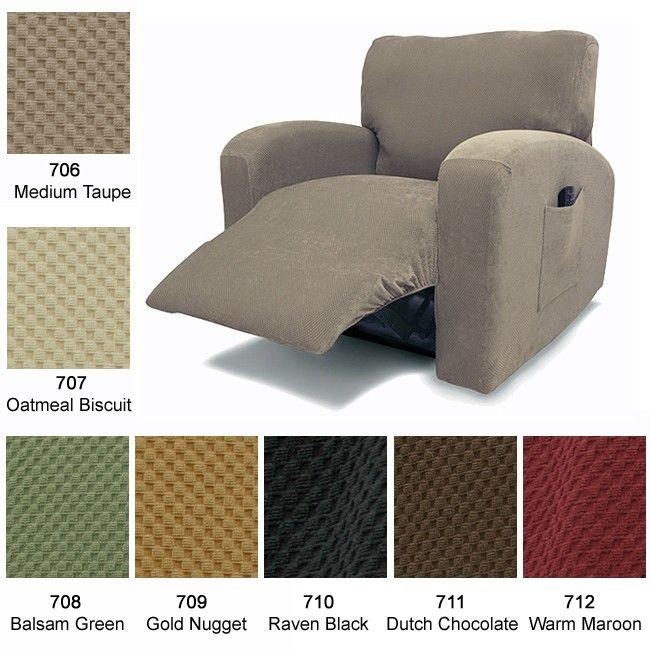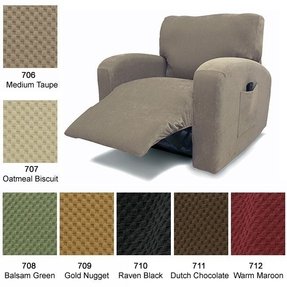 This wide recliner cover is able to spice up any contemporary room in your home. Designed in standard size, the cover fits most popular recliners (La-Z-Boy, Lane, Strato-Lounger chairs). The cover is made of stretch fabric (able to stretch up to 30%), and includes a side pocket for TV guide.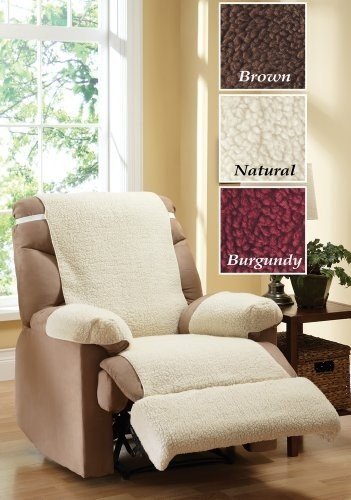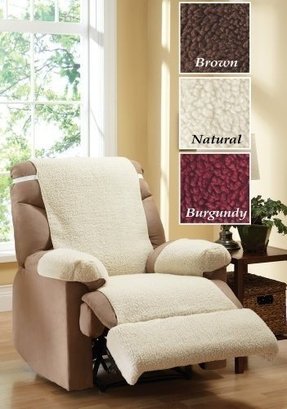 It is a four piece cover for your recliner that is available in two color options to choose: burgundy and natural. It includes arms, footrest, and body. You will be impressed how great this slipcover is.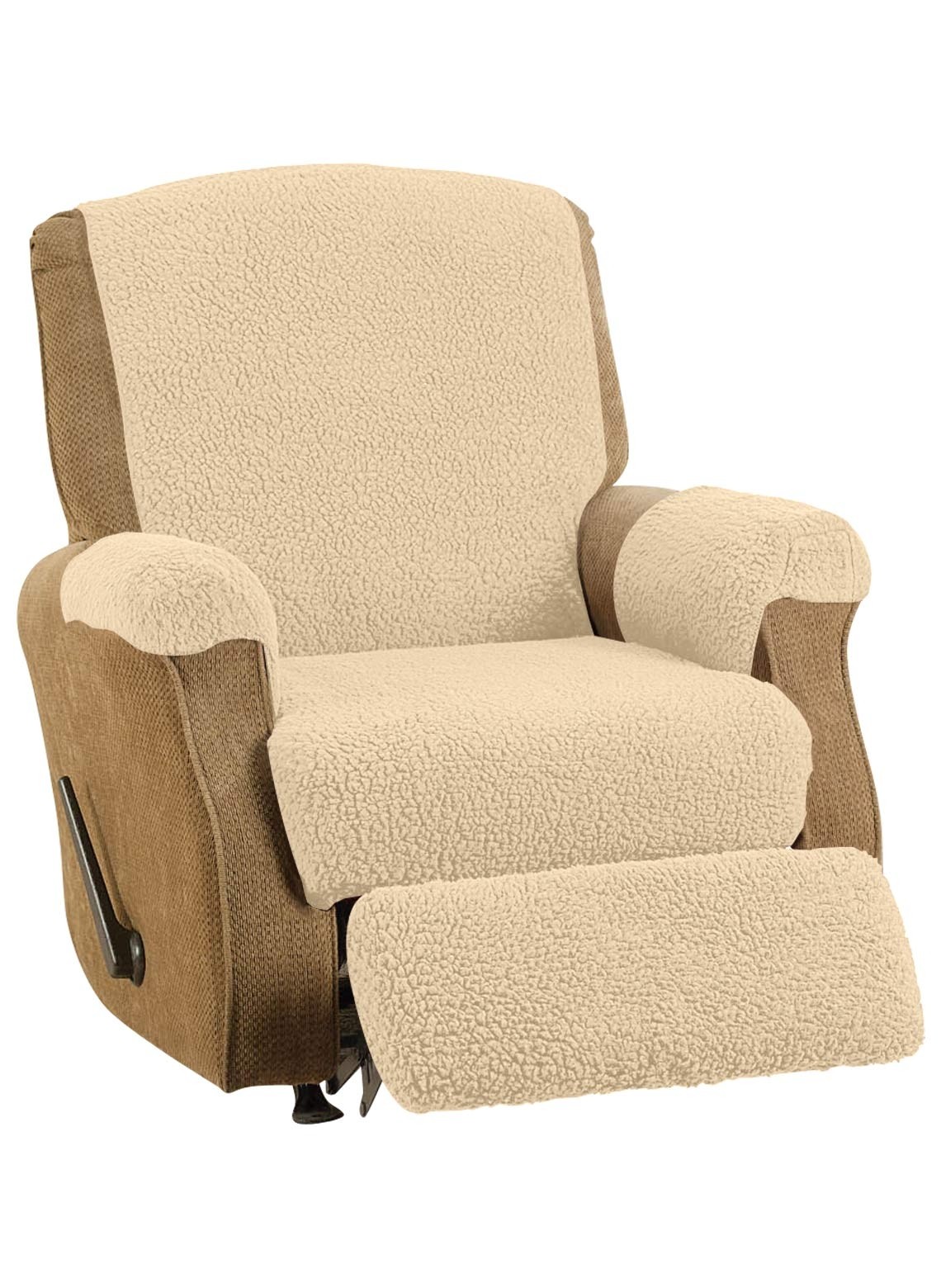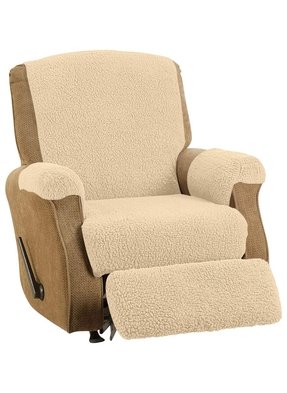 This recliner cover is going to transform your old chair into a lovely-looking piece for contemporary interiors. The cover includes polyester fleece with non-slip backing, and built-in elastic for custom fit. Machine-washable.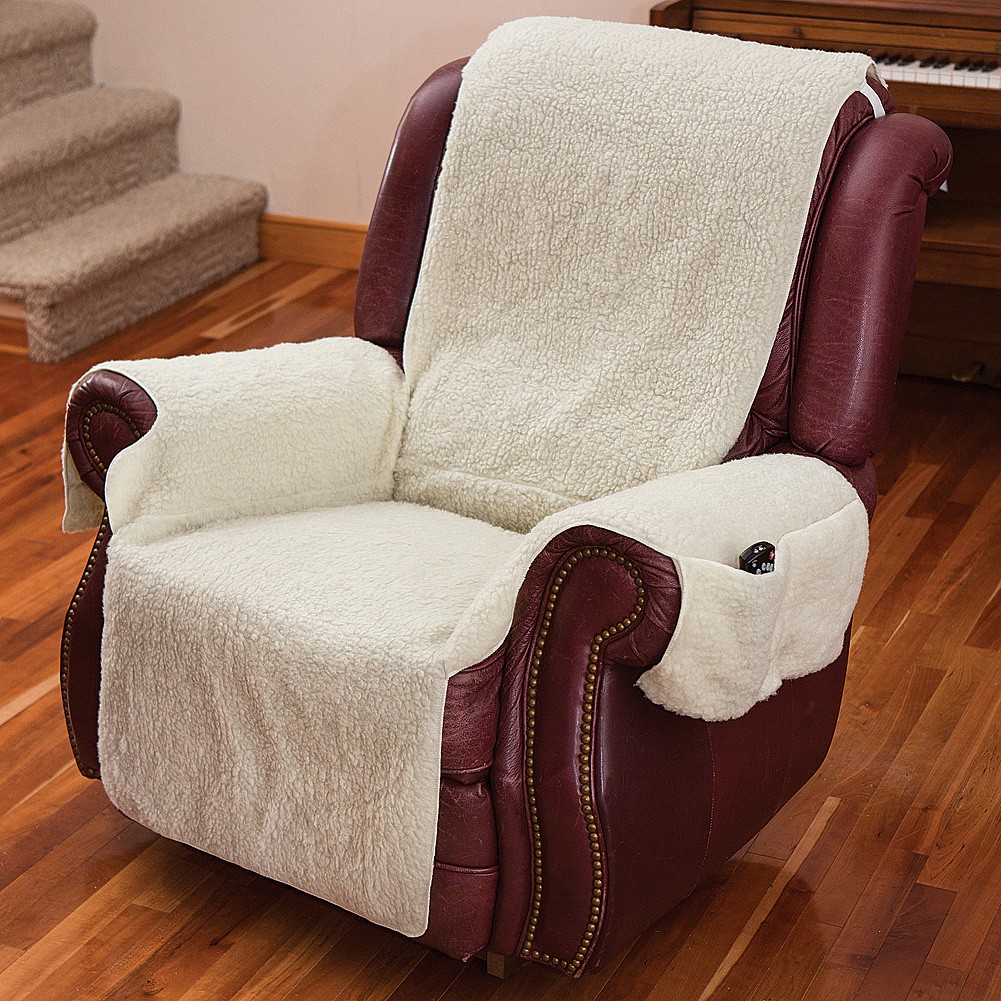 This piece of furniture is a comfortable recliner chair with armrests and pockets. The frame of this product measures 75"x 23" / 21"x 19.5". It is covered with 100% polyester fabric. This cover is machine-washable.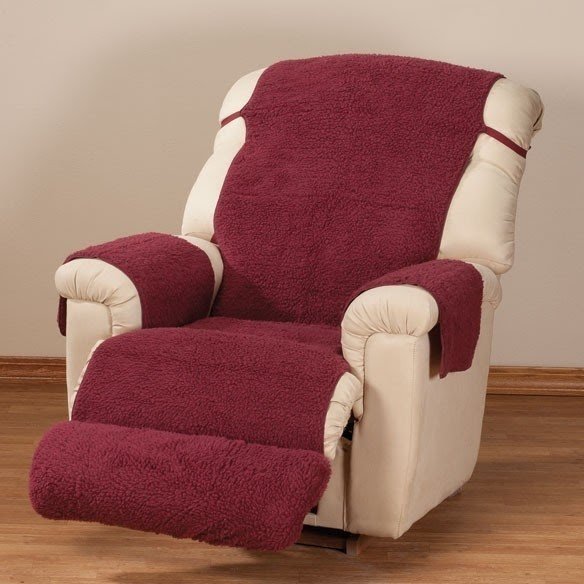 Recliner Cover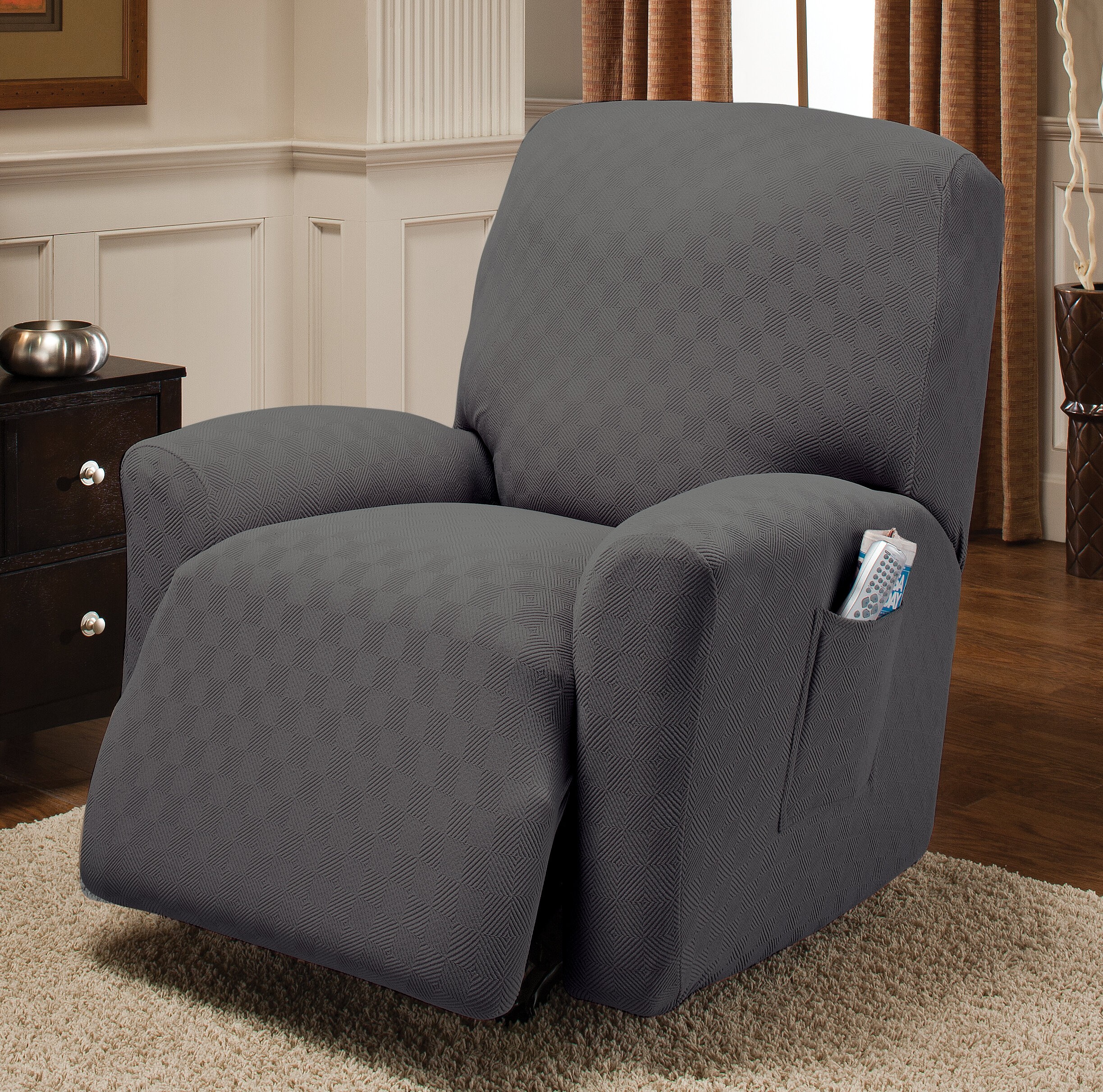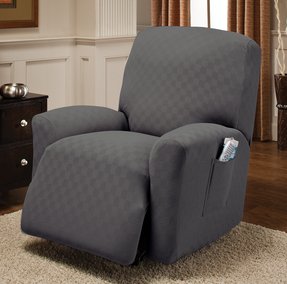 This product is a slipcover designed for use with recliners. It is made of stretch fabric that matches different furniture styles and shapes. It is a machine washable element that has got a pocket for a TV remote, etc.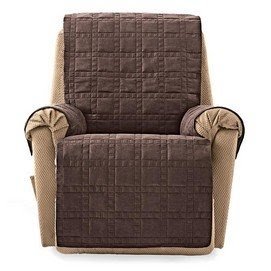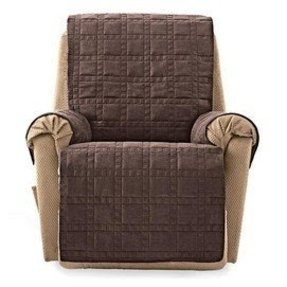 624_21068_P.jpg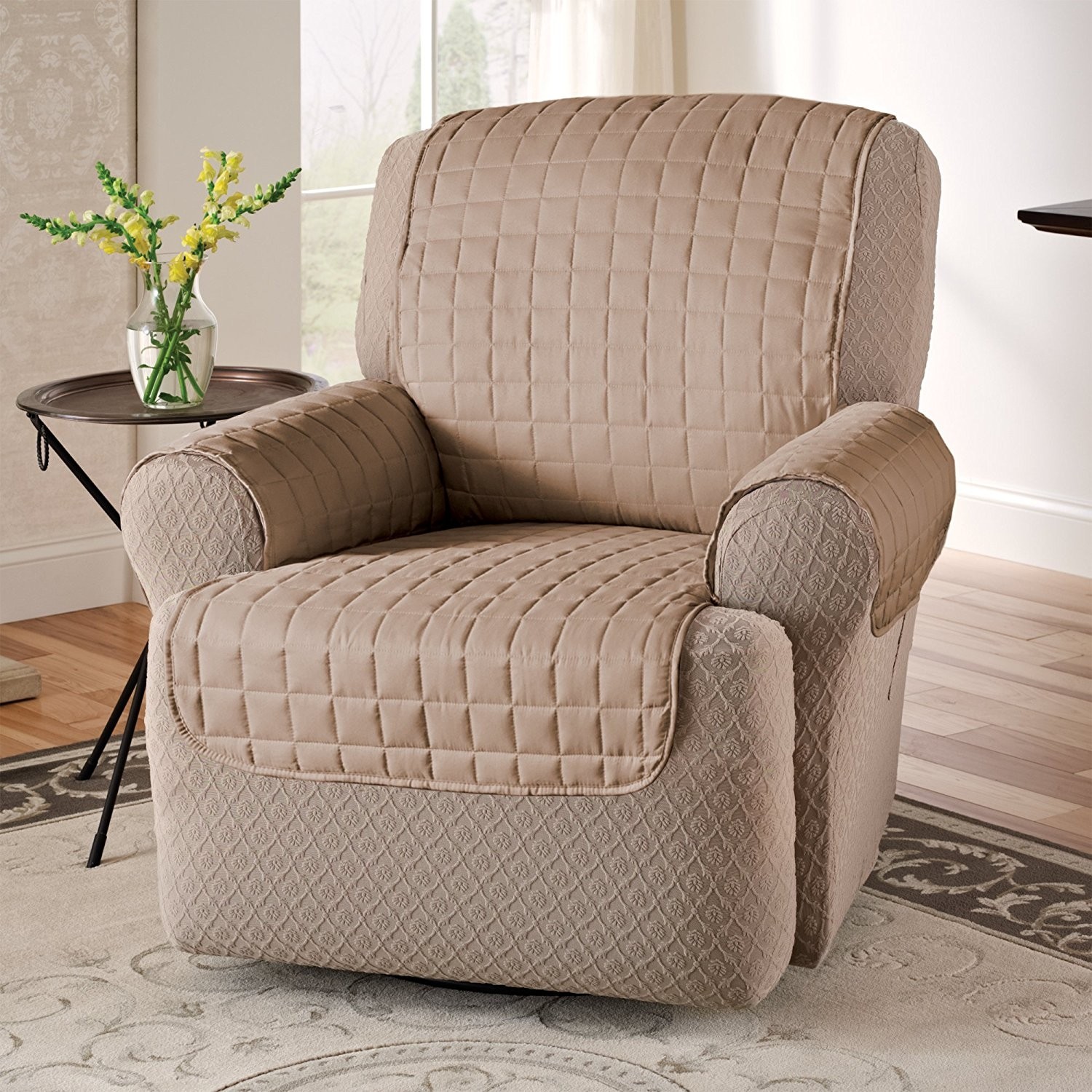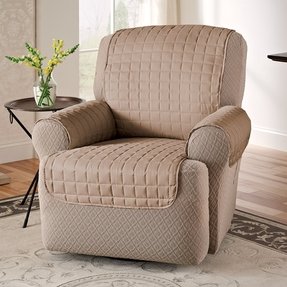 If you're dreaming of a unique design and an incredible comfort in your house, this amazing recliner is gonna be a perfect match for you. Check it out and enjoy an awesome look and functionality in your living room!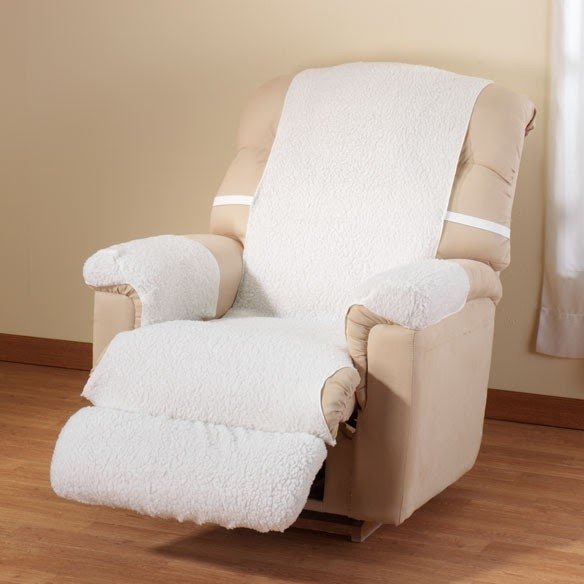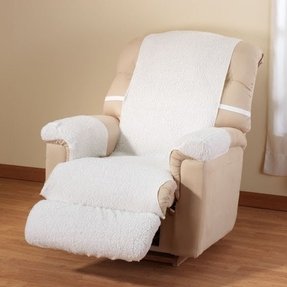 Recliners Covers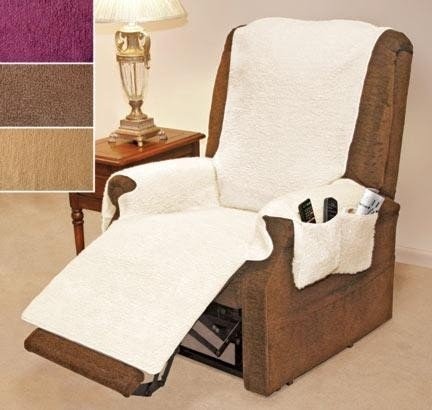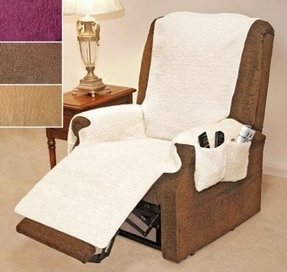 Recliner chair with a nice cover finished in white color. This piece of material perfectly covers the whole surface and provides special pockets for TV remotes and other small accessories and items. This material is also resistant to wear.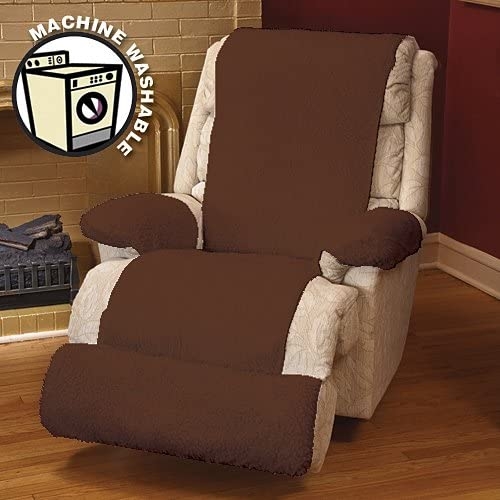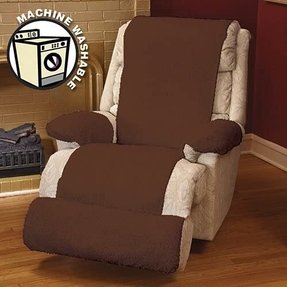 The recliner cover keeps it clean and adds comfort to its use. This model is perfect for many types of seats, and it can be washed in a washing machine and adds an interior of coziness. The soft plaid fabric is very cozy.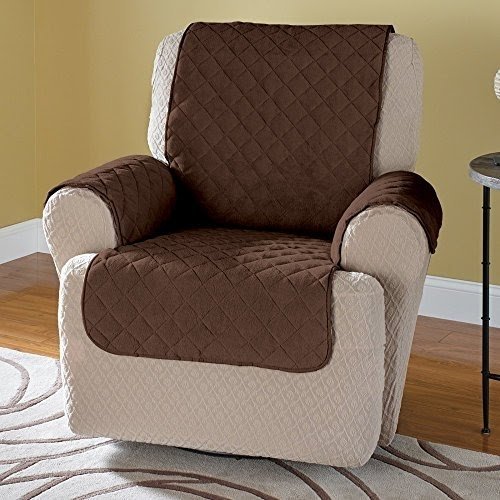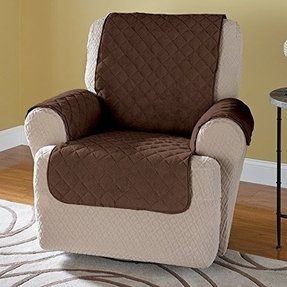 This durable protector is designed of 100% polyester, perfectly suitable for wing recliners. The protector effectively secures furniture from pets and kids, is easy to install, and machine-washable.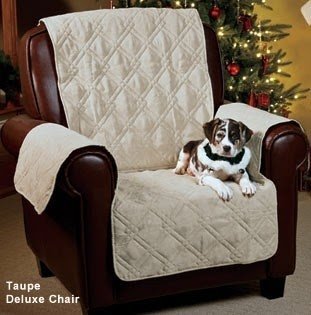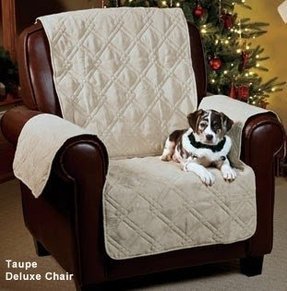 Quilted Pet Slipcovers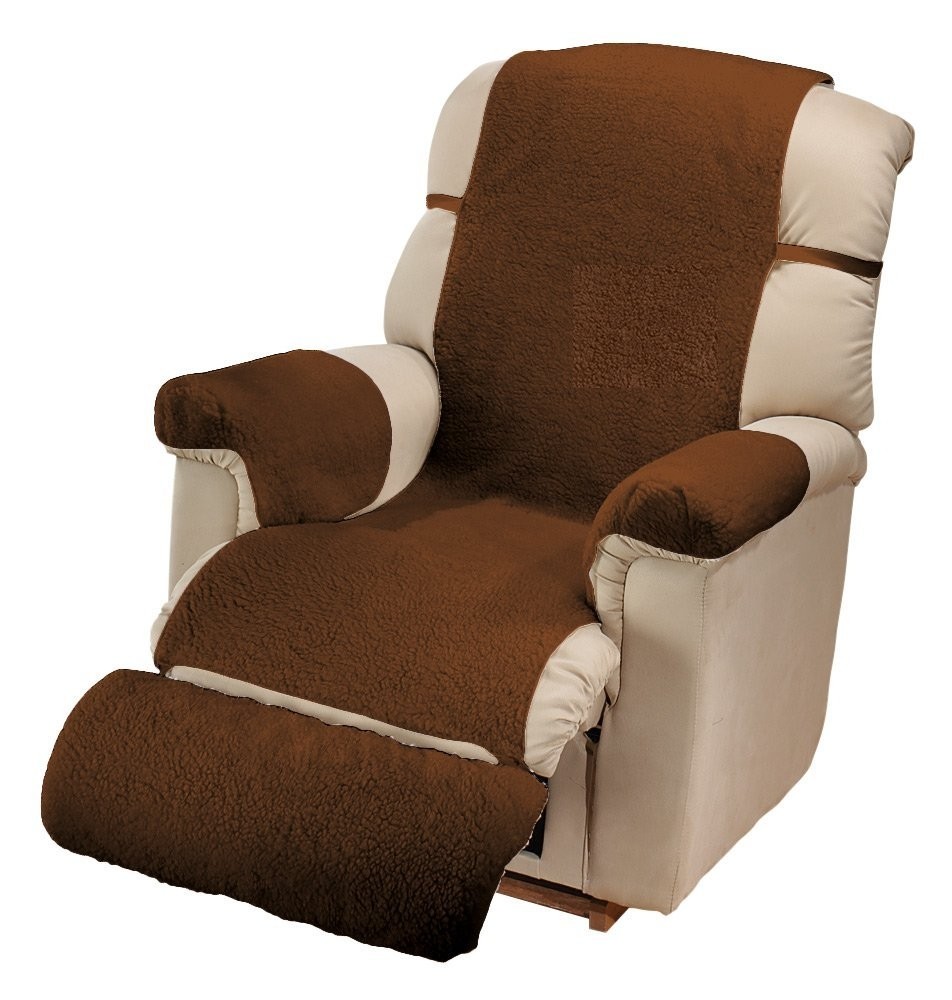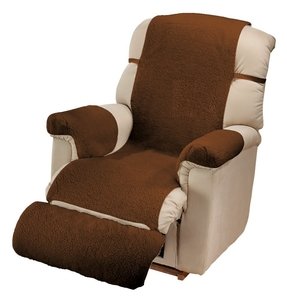 A perfect choice for a living room. This is a recliner chair that assures an ergonomic and relaxing posture to its user. It features a solid, stable construction and a soft sitting area supported by arms and a backrest.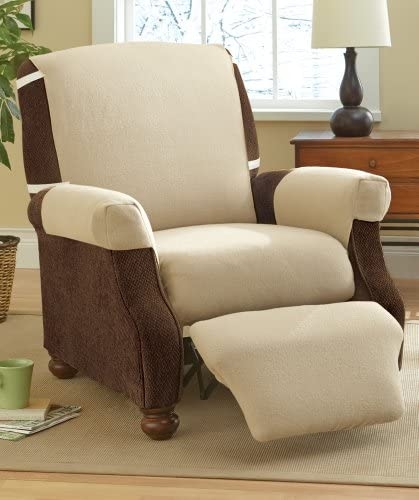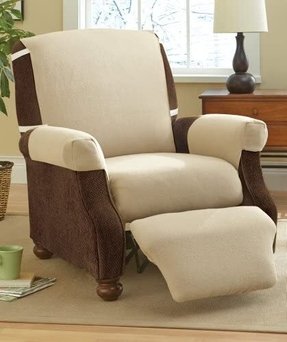 This four-piece recliner cover is designed to proitect your furniture from spills and stains. Crafted of furable polyester, it has elasticized edges to keep it securely in place on the body, arms and footrest. Works in variety of decors.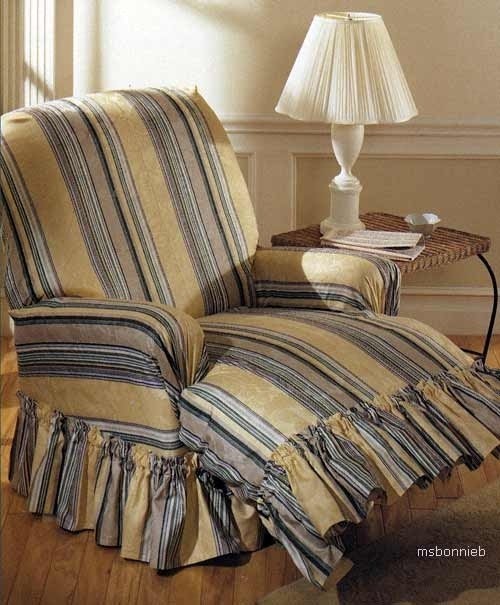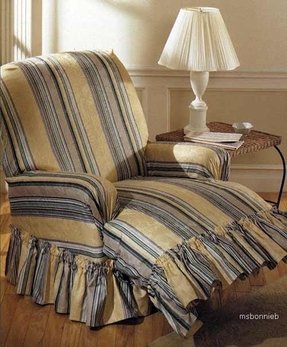 Slipcovers, Sofa & Loveseat Slipcovers, Chair & Recliner Slipcovers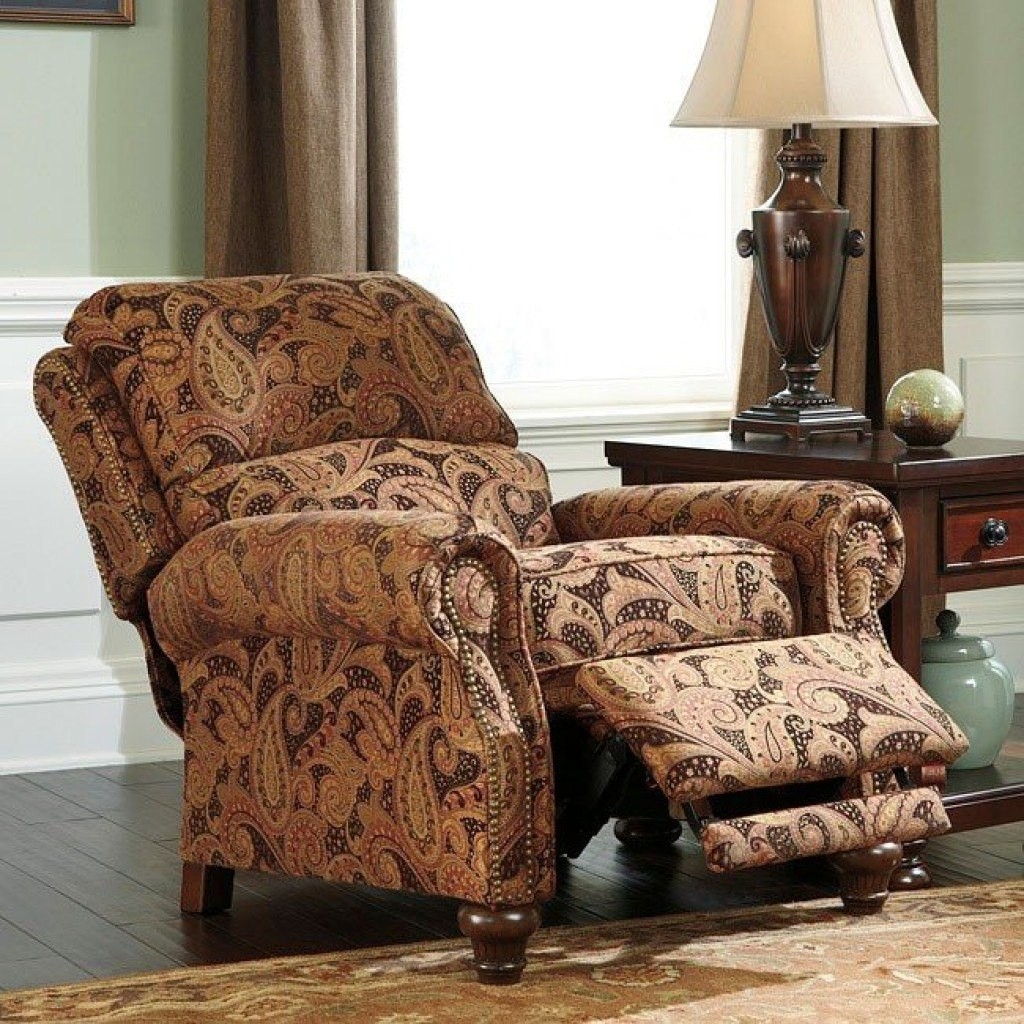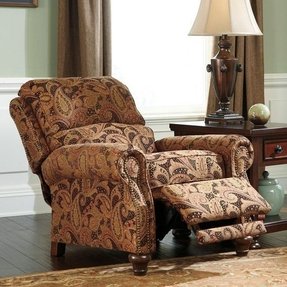 ... -ideas-recliner-chair-covers-for-sale-couch-cover-couch-covers.jpg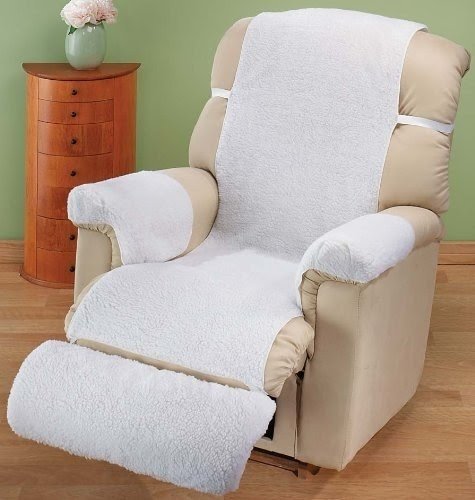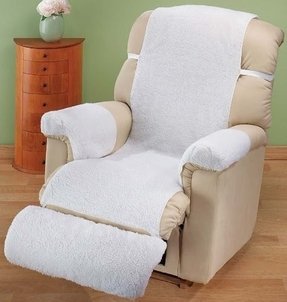 It is a white cover that fits perfectly to your recliner and it protects it from kids, pets and other. If you looking for a perfect recliner cover, you need to choose this one.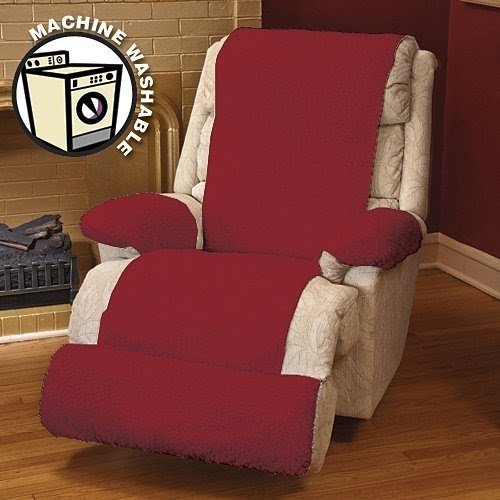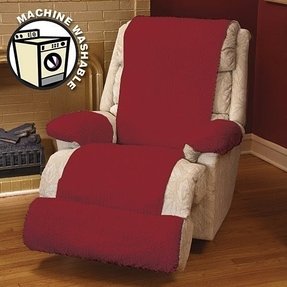 Fleece cover designed for standard recliner. Machine washable. Easy to store. Handy gadget for each home.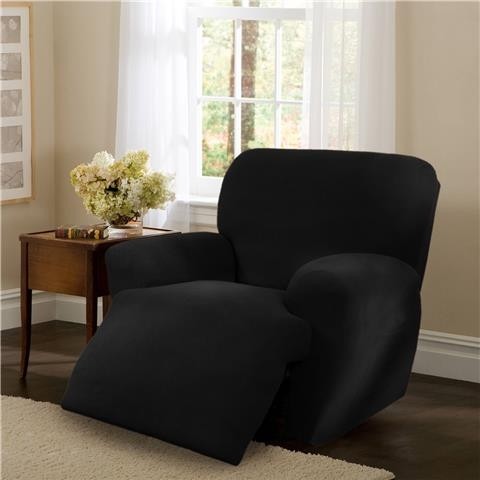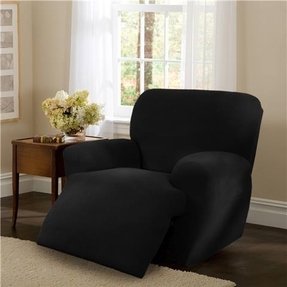 This comfortable 4-piece slipcover is designed of a solid color woven fabric. The cover can be easily installed on your recliner (also fits T-cushions) thanks to a solid color woven fabric. Machine-washable.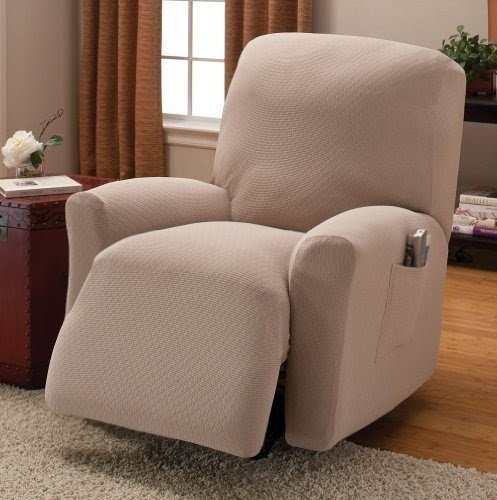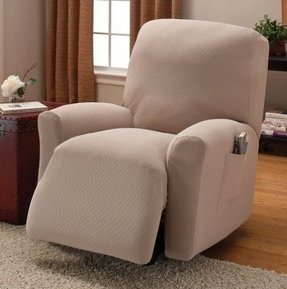 Improve your recliner deciding on this decorated with a stylish pattern and natural color, quality slipcover. Designed of 96% polyester and 4% spandex, the slipcover is durable, easy to use, and machine-washable.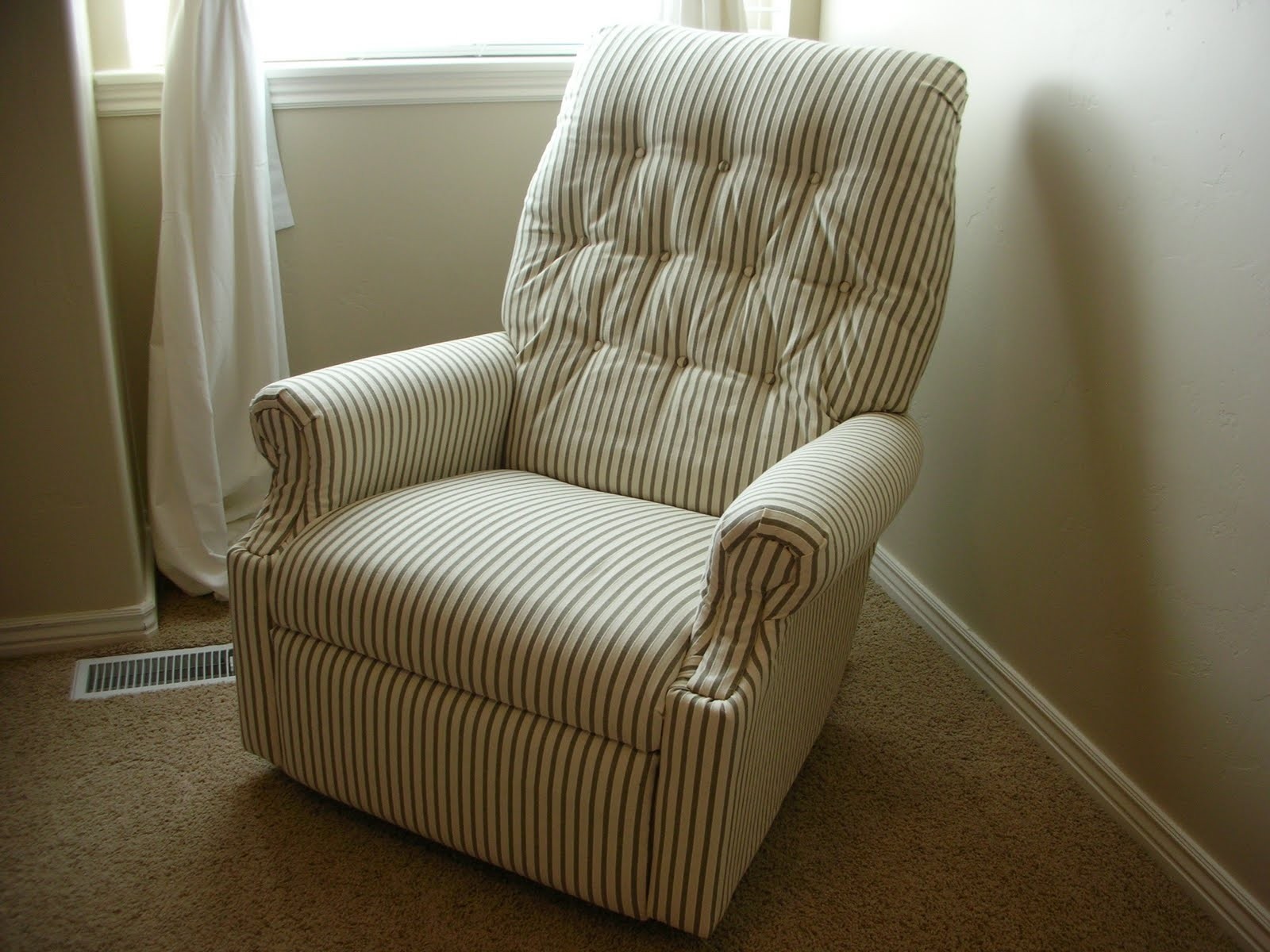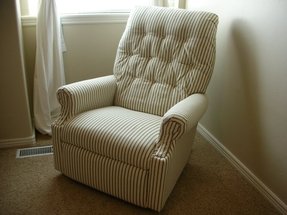 Re-covering a recliner, no sewing necessary. I really want to learn how to fix old furniture...starting on the super cheap couch in the apartment that Benny chewed a corner of.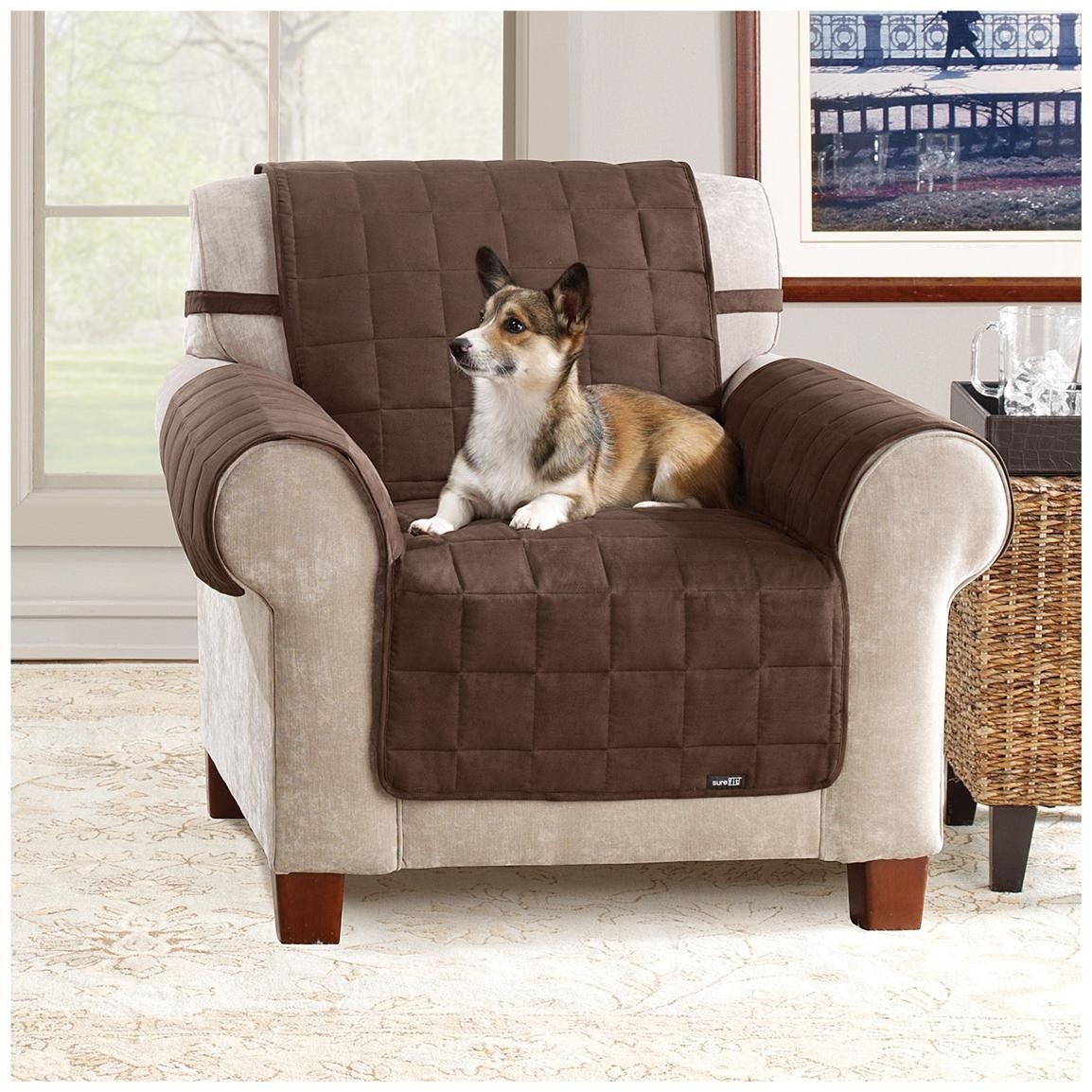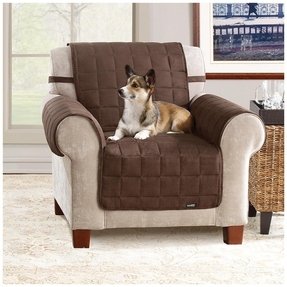 It is a slipcover for your chair. It has got a brown finish and is keeps your chairs clean and protect from pets. If you looking for a solid and soft slipcover, you need to choose this one.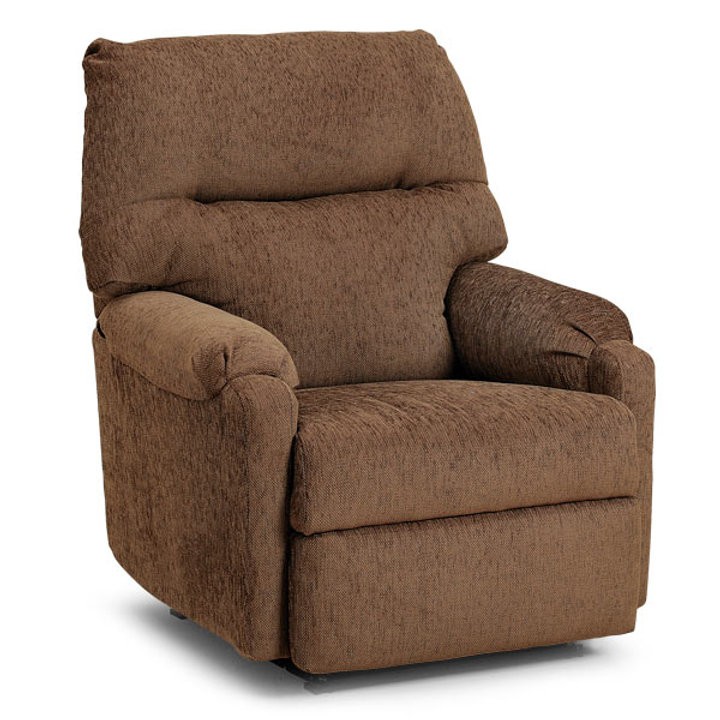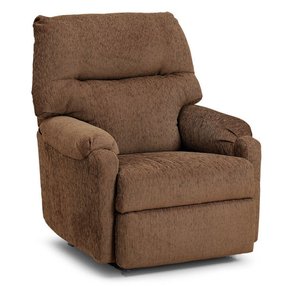 JOJO RECL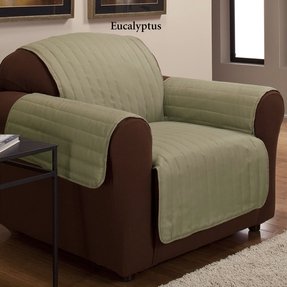 Overview Details Sizes Swatch Reviews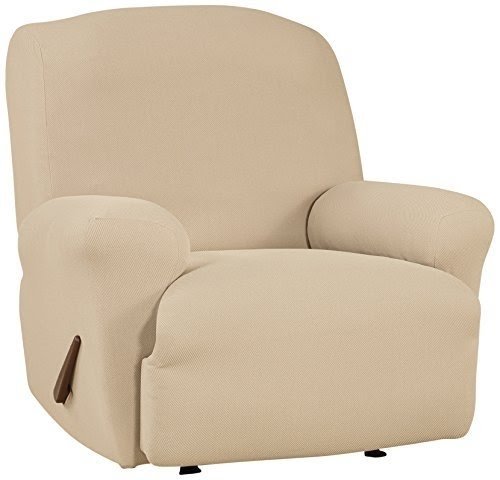 Sure Fit Stretch Cavalry Recliner Slipcover, Khaki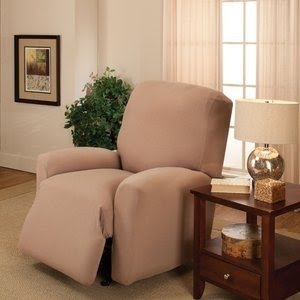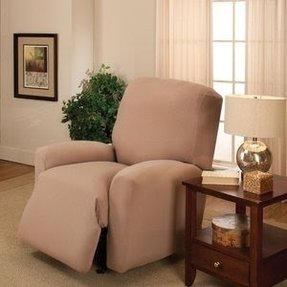 slip cover for recliner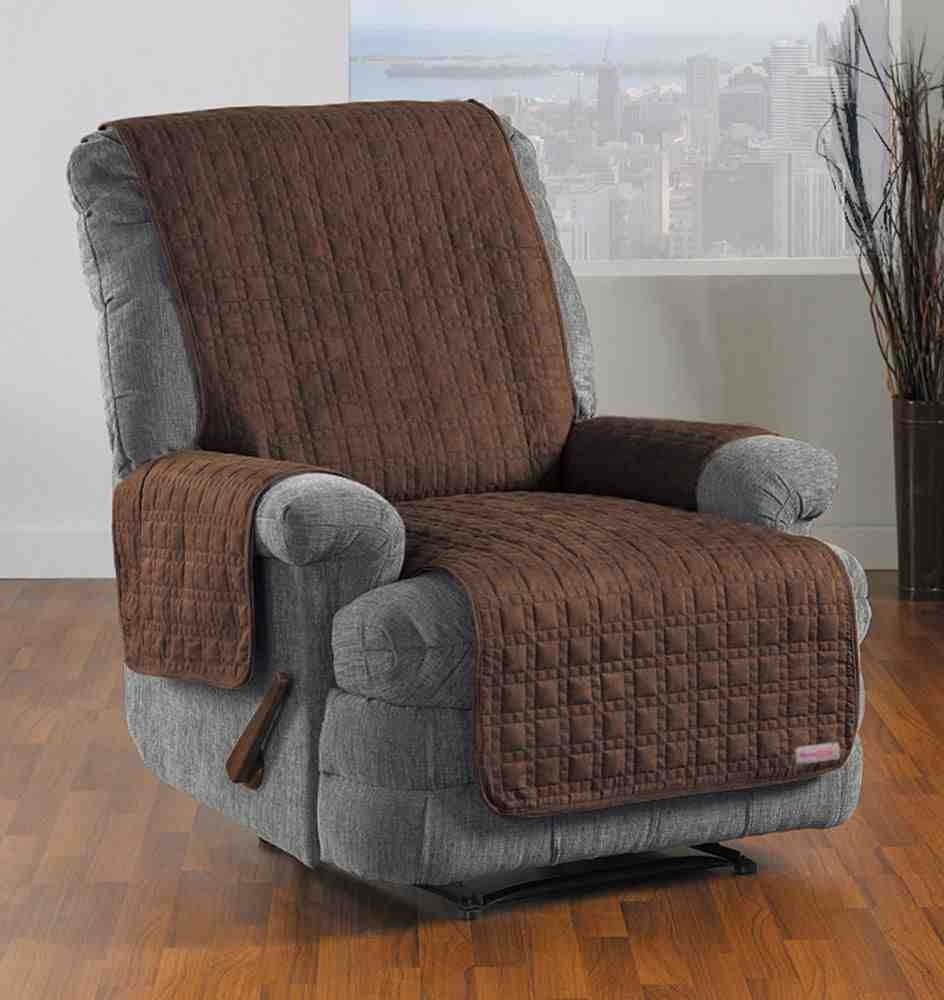 Waterproof Recliner Cover - Home Furniture Design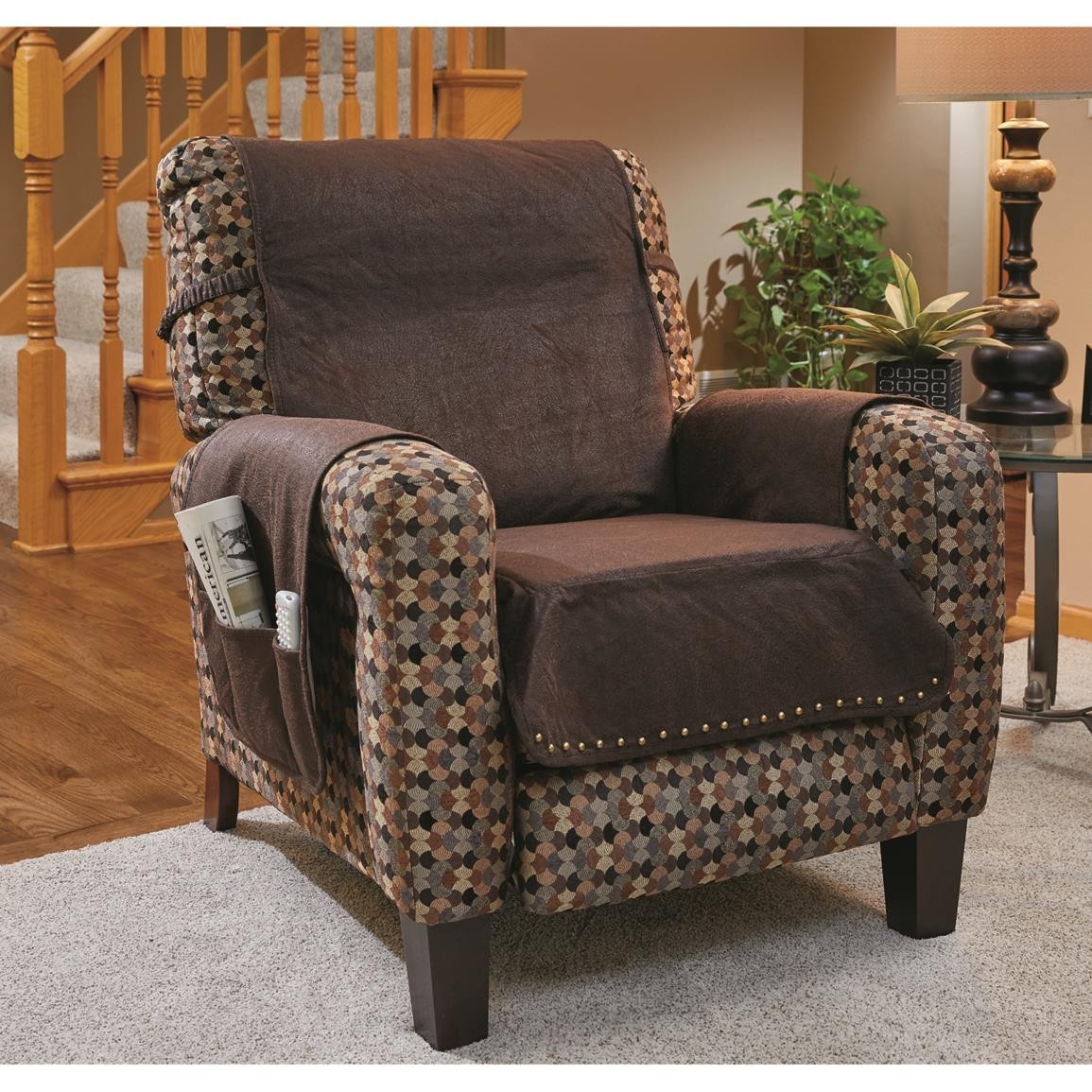 Faux Leather Recliner Cover - 666210, Furniture Covers at ...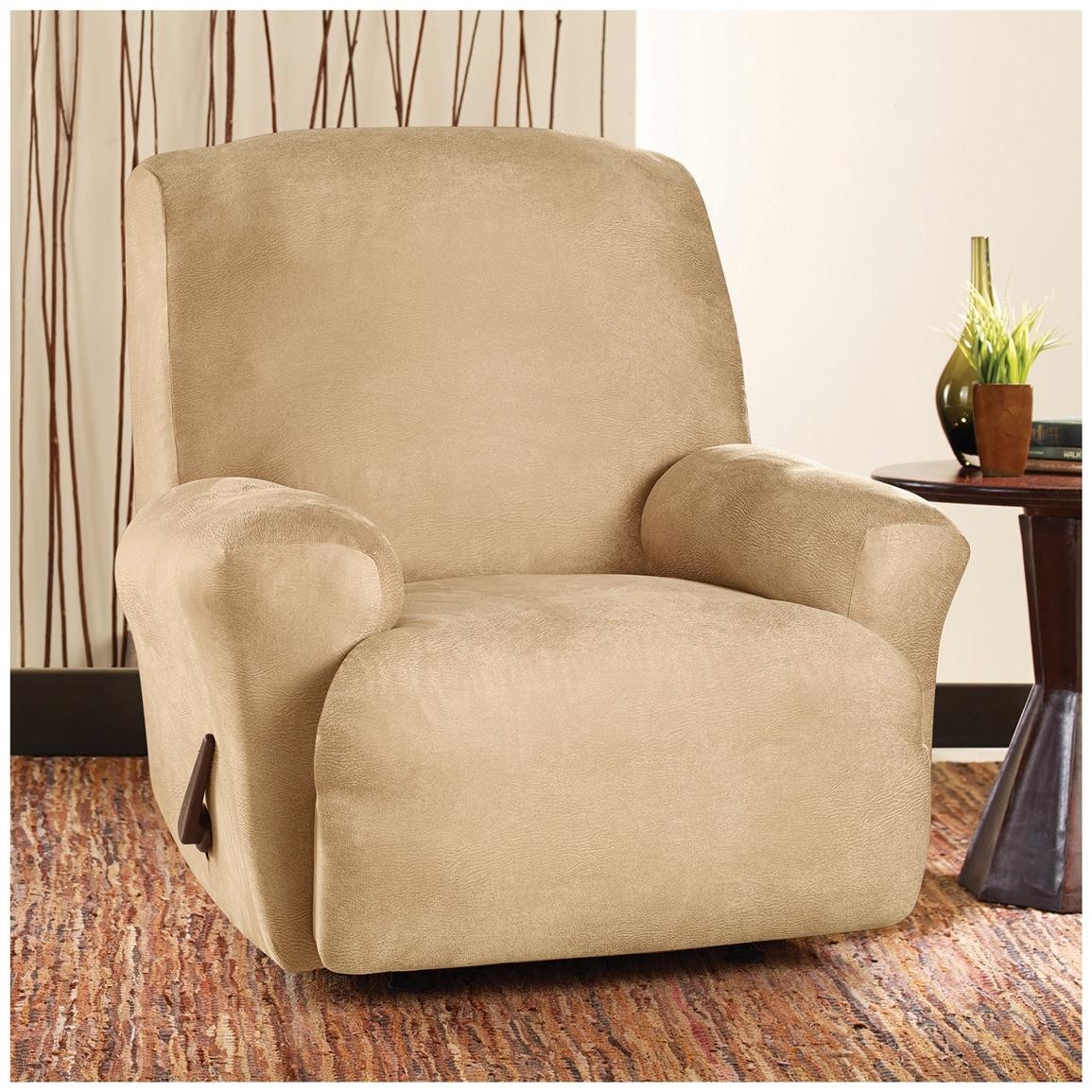 Sure Fit® Stretch Leather Recliner Slipcover - 581254 ...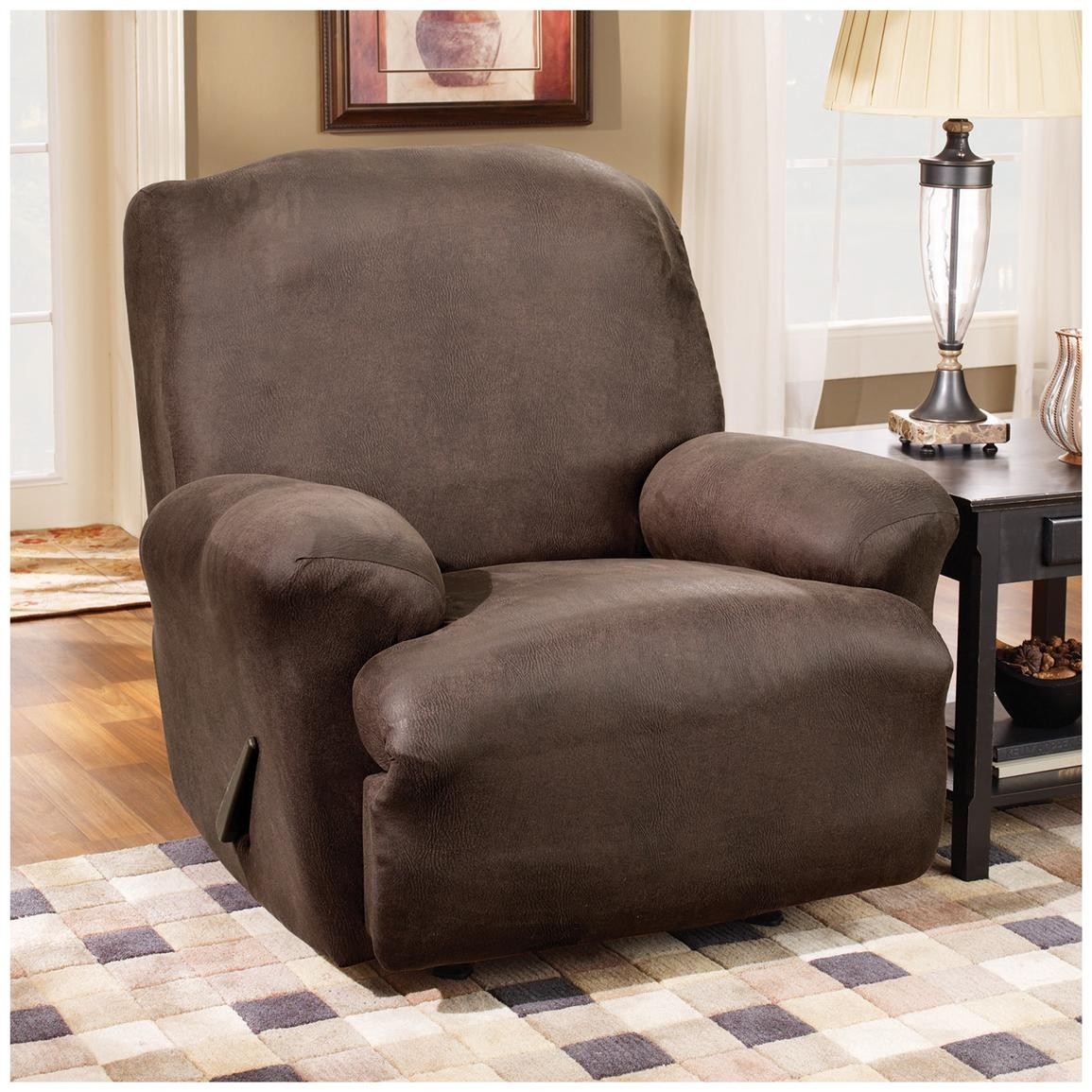 Sure Fit® Stretch Leather Recliner Slipcover - 581254 ...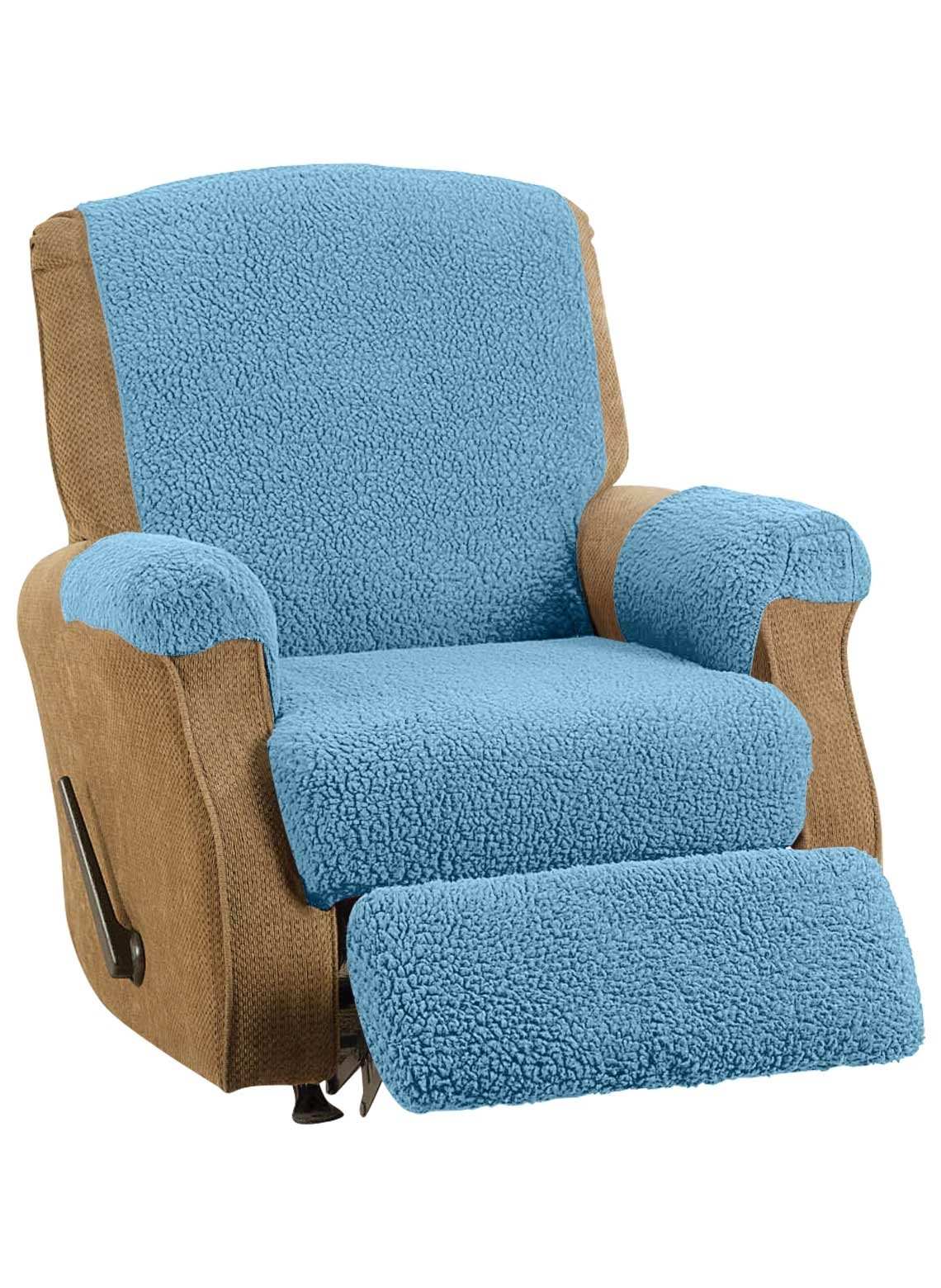 Fleece Recliner Cover Set |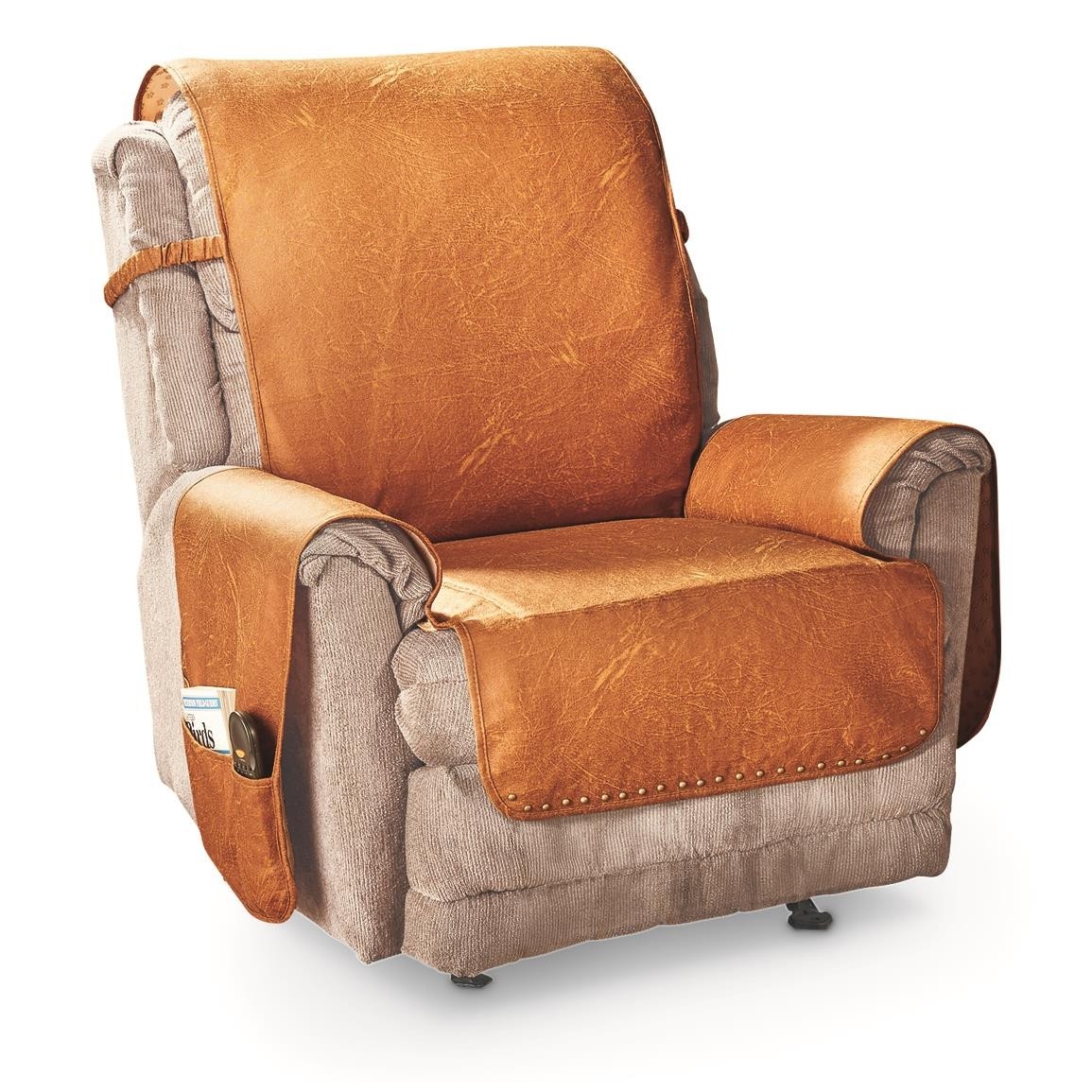 Faux Leather Recliner Cover - 666210, Furniture Covers at ...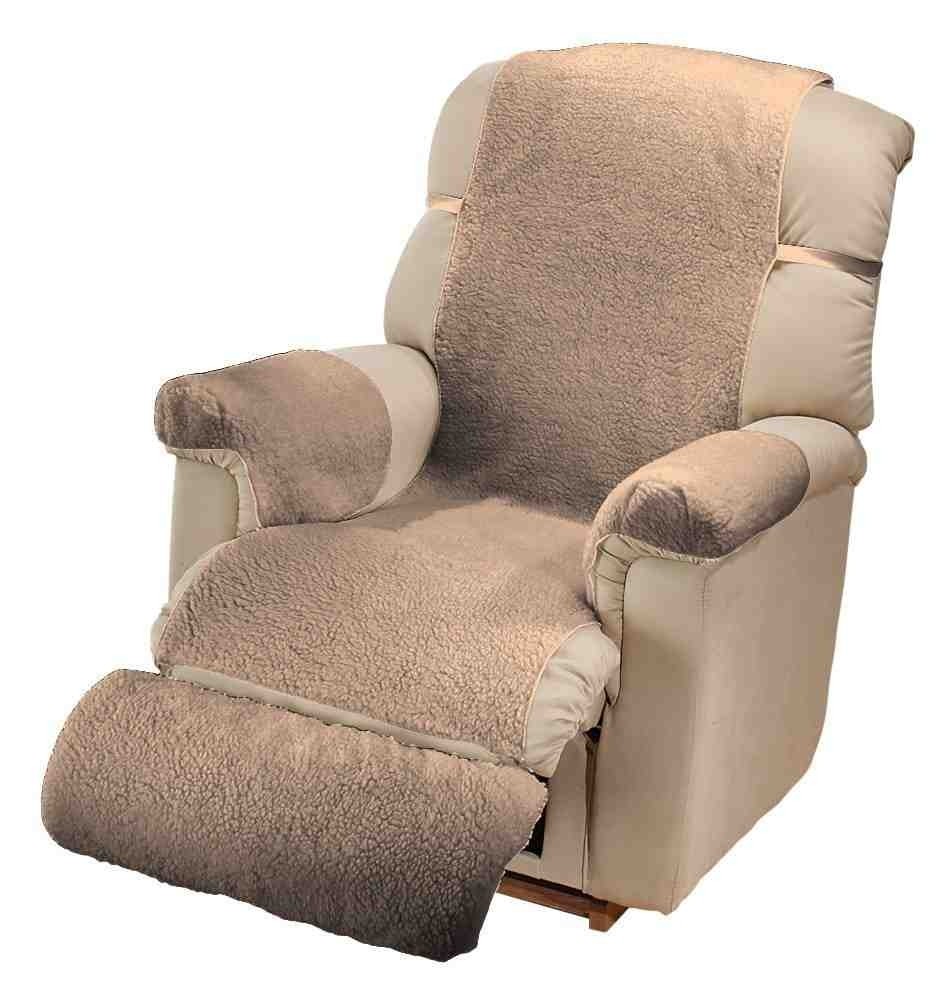 Arm Covers for Recliners - Home Furniture Design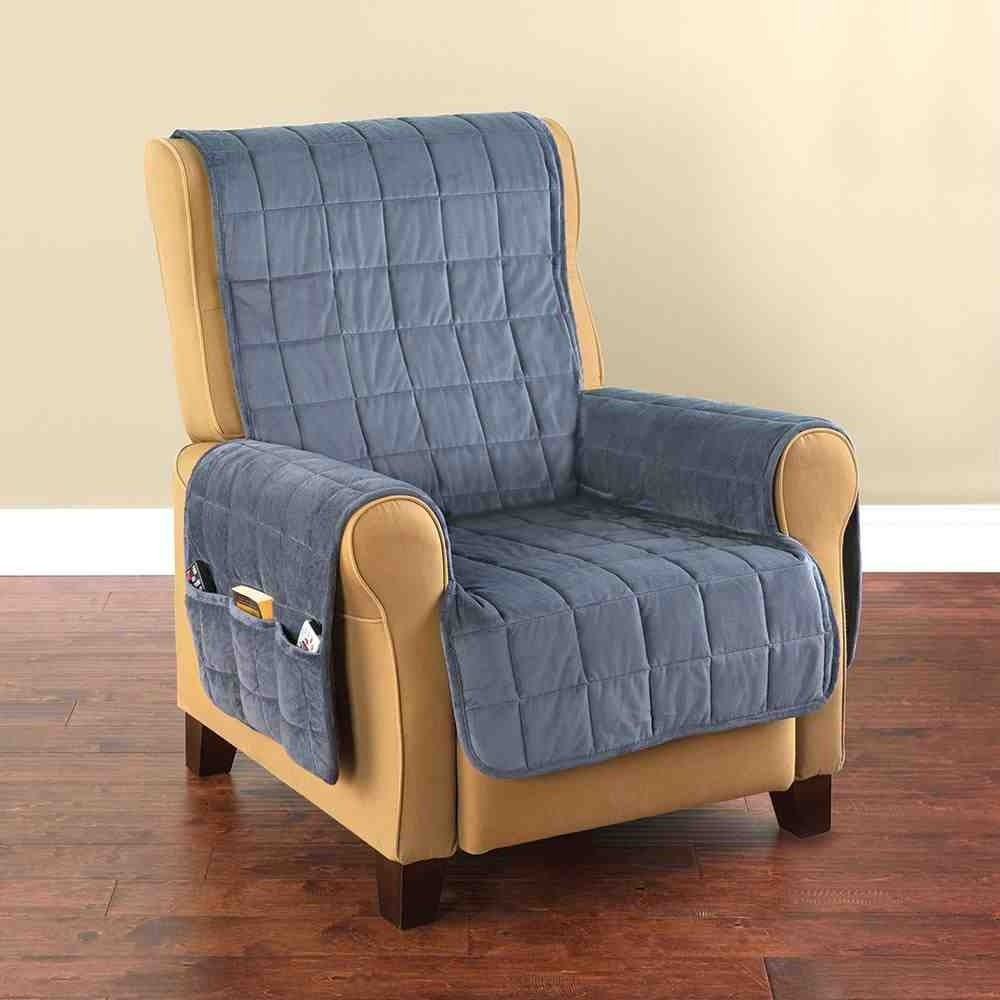 Armrest Covers for Recliners - Home Furniture Design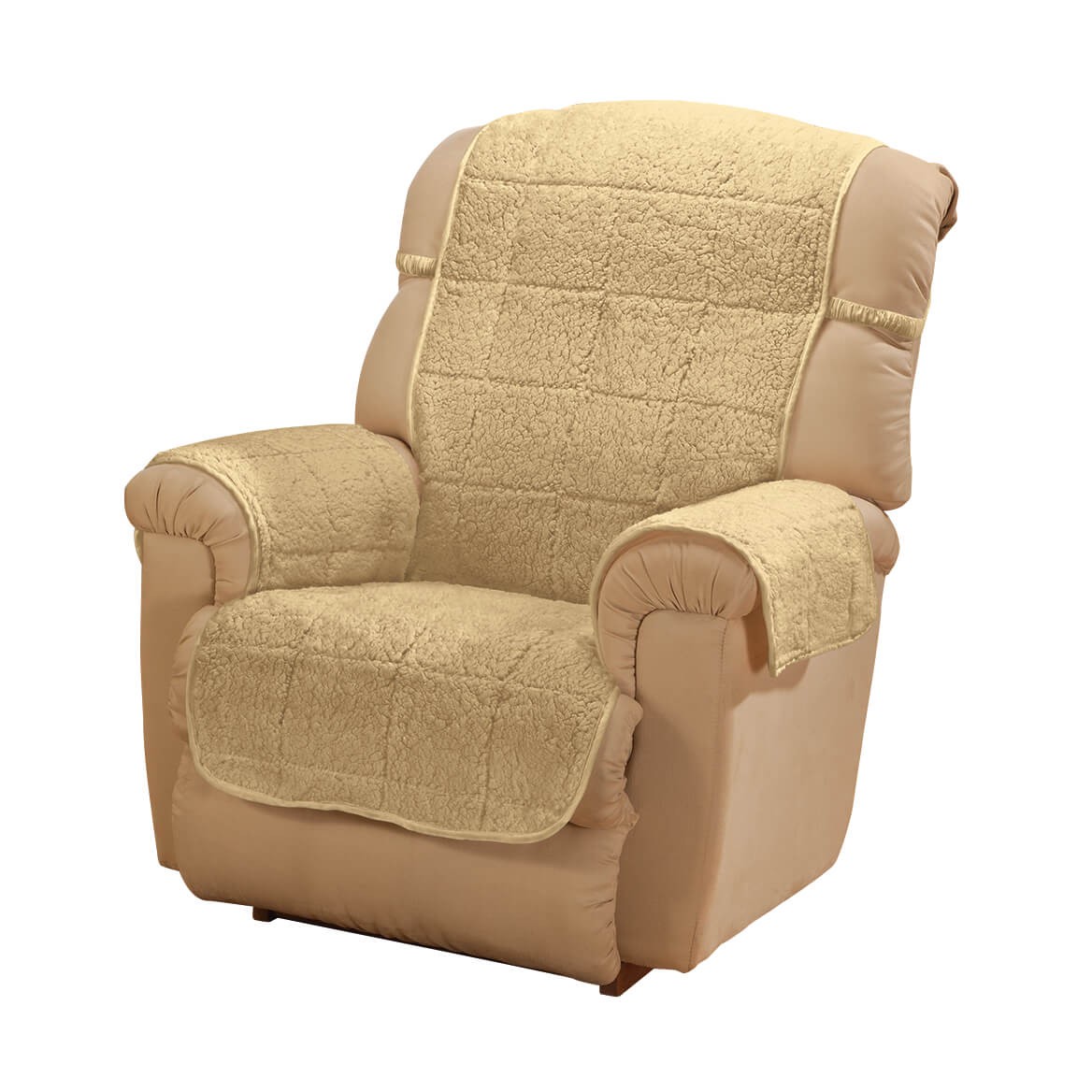 Parker Sherpa Recliner Cover by OakRidge, Camel Water ...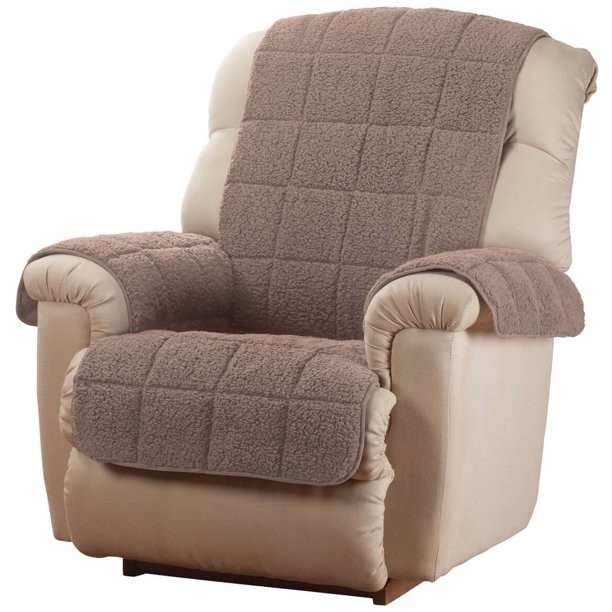 Waterproof Quilted Sherpa Recliner Cover by OakRidgeTM ...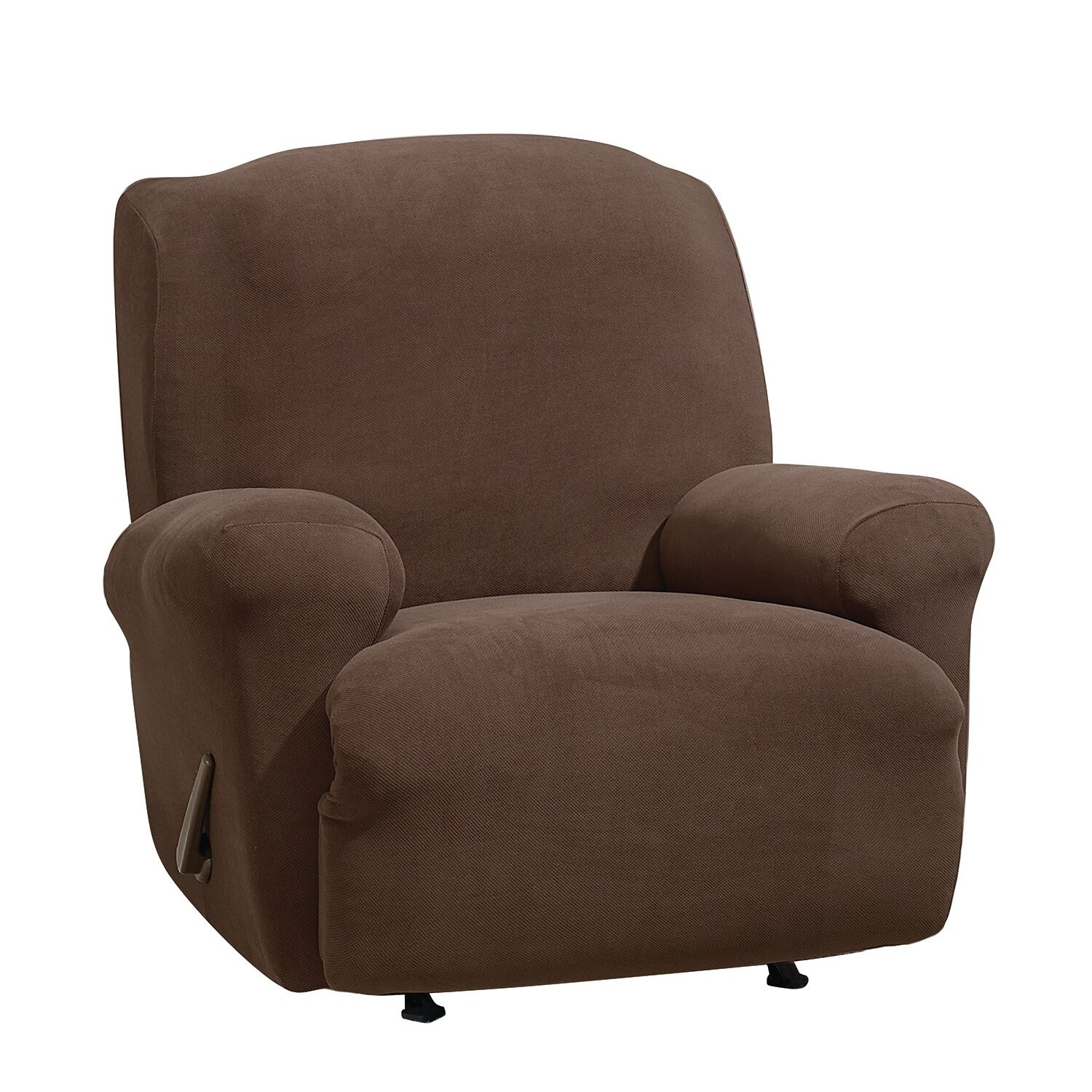 Sure Fit Stretch Morgan Recliner Slipcover & Reviews | Wayfair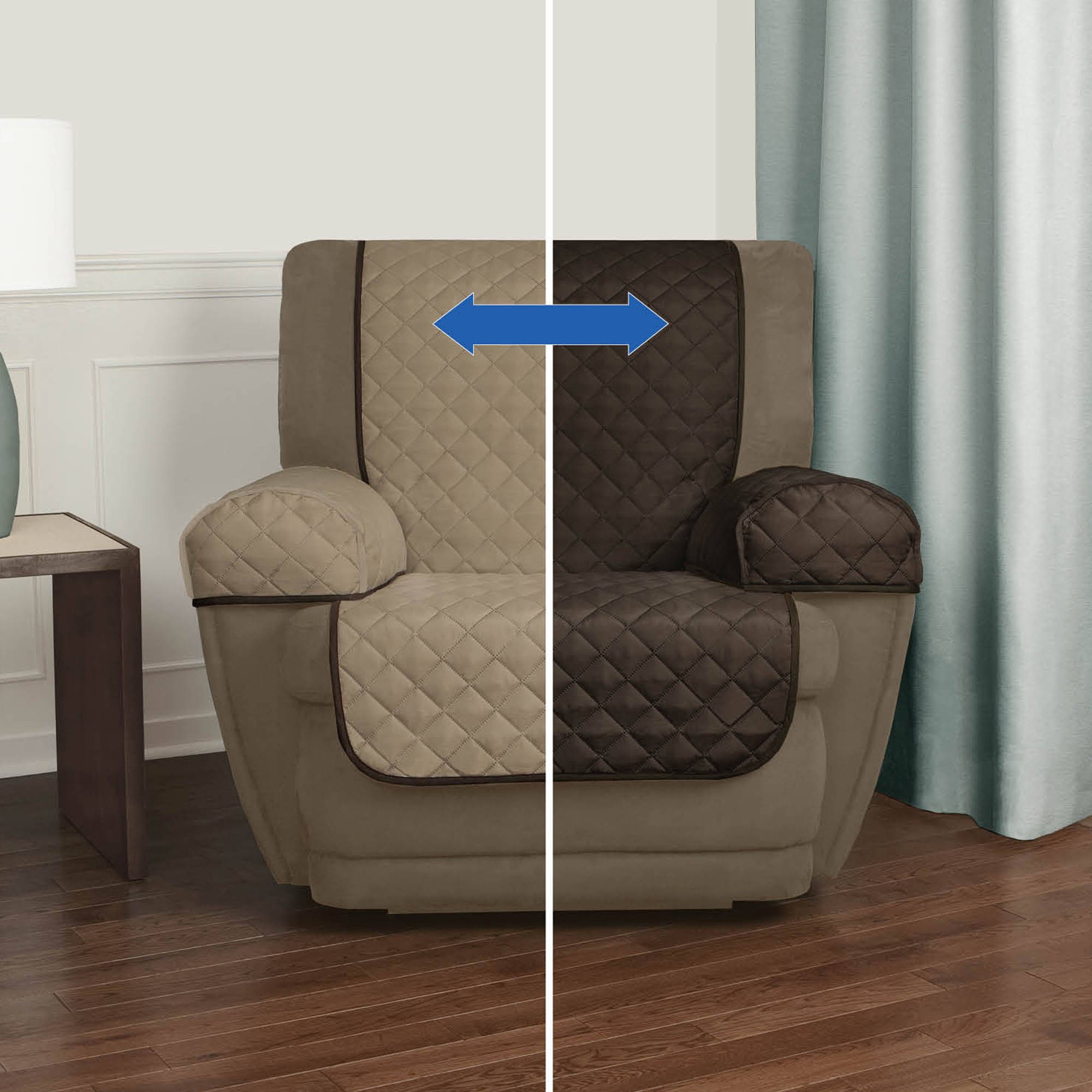 Recliner Chair Arm Covers Furniture Protector Lazy Boy ...