Best Recliner Chair Covers for Sale
Ever cuddled in a recliner with a nice book and a blanket to keep you cozy? If you're lucky, you have! A recliner is a family favourite in plenty of homes. No wonder it gets worn-off and stained more quickly than any other piece around the house. Consider using a cover to protect your comfy nook of afternoon bliss. Have a look at covers for recliners we've collected. They come in different sizes, fabrics and patterns to suit your taste.
Caroline Patterson
Interior Design Expert
Our choice Best Products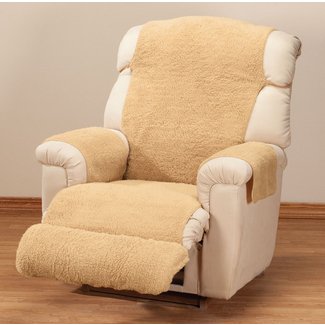 The stunning recliner cover that sports the cozy and extremely soft to the touch structure that will ensure your nights and evenings in your chair are relaxing and offer the highest amount of comfort.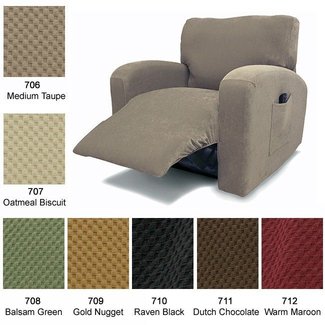 This wide recliner cover is able to spice up any contemporary room in your home. Designed in standard size, the cover fits most popular recliners (La-Z-Boy, Lane, Strato-Lounger chairs). The cover is made of stretch fabric (able to stretch up to 30%), and includes a side pocket for TV guide.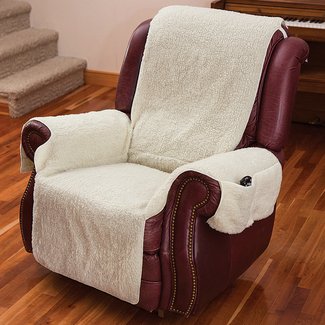 This piece of furniture is a comfortable recliner chair with armrests and pockets. The frame of this product measures 75"x 23" / 21"x 19.5". It is covered with 100% polyester fabric. This cover is machine-washable.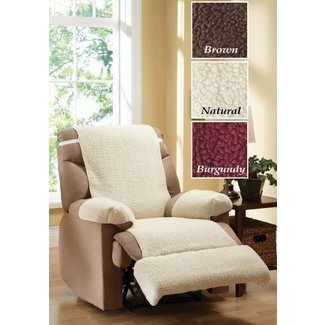 It is a four piece cover for your recliner that is available in two color options to choose: burgundy and natural. It includes arms, footrest, and body. You will be impressed how great this slipcover is.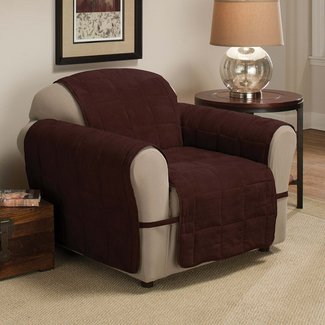 Ultimate Chair Slipcover
Slipcover featuring special water repellent finish which protects it from spills. Additionally, it's made of microfiber which is machine washable. This make the slipcover very easy to clean and maintain.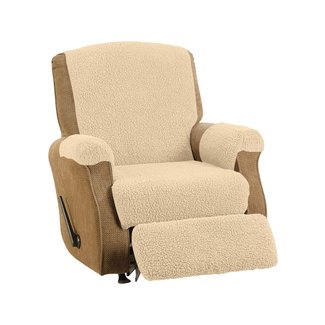 This recliner cover is going to transform your old chair into a lovely-looking piece for contemporary interiors. The cover includes polyester fleece with non-slip backing, and built-in elastic for custom fit. Machine-washable.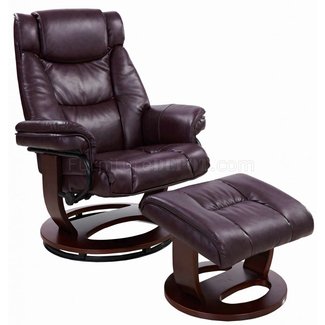 Very comfortable set of recliners, which will play its role perfectly in living room or home theatre. It is composed of armchairs and footstool. Both elements have frames made of sophisticated, cherry wood and they are covered with dark leather.
PRODUCTS & IDEAS Best Ideas