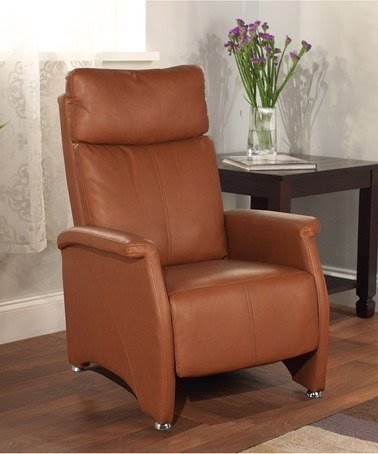 With its tall back and additional cushion for your head, you will be resting like in no other chair. It reclines smoothly, has tan leather upholstery, widened armrests for extra comfort, and steel feet to maintain proper position and balance.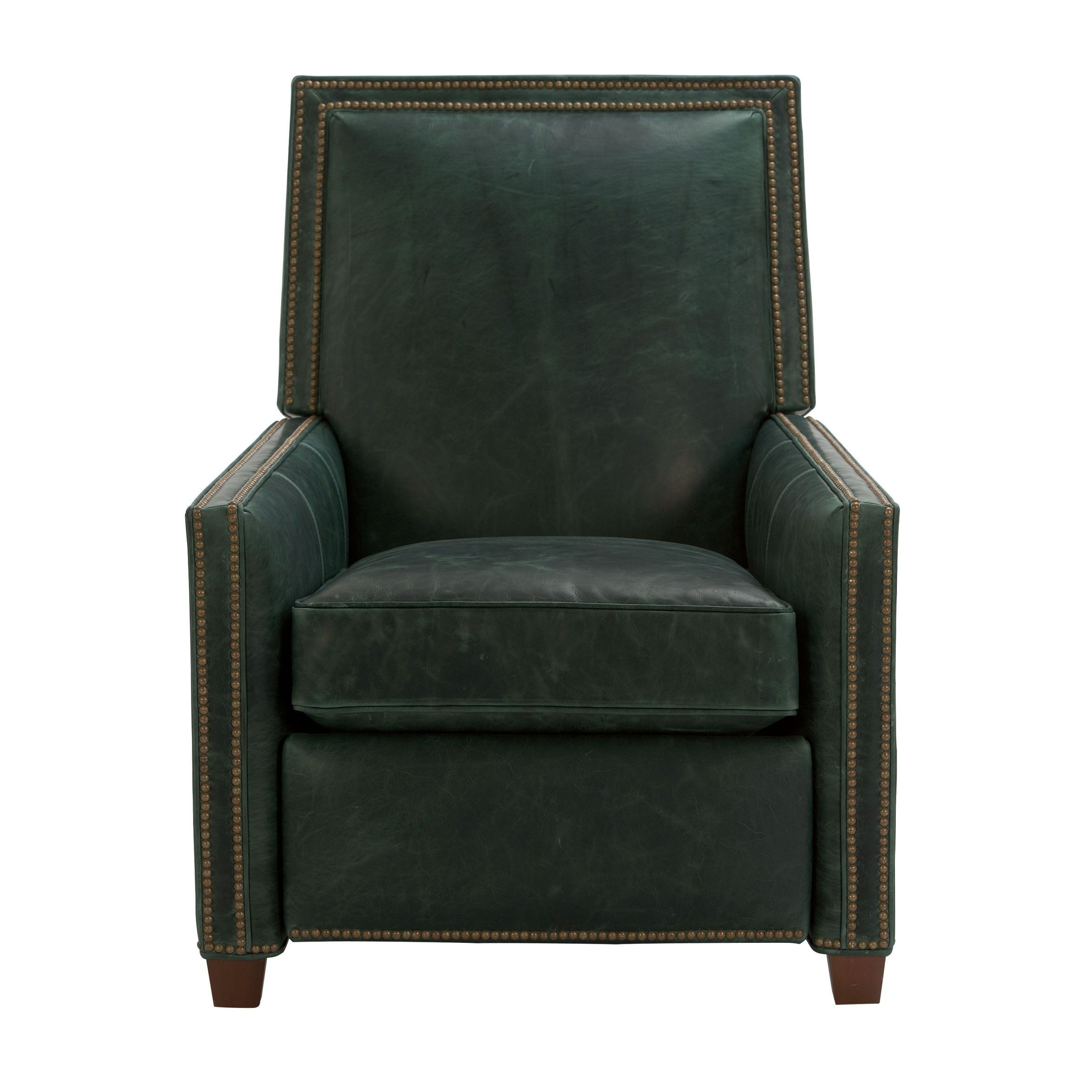 A classic addition to contemporary interiors, this space-saving recliner can be a great choice for dens, offices, bachelor pads, and living rooms. The wooden frame is here upholstered in a quality leather that is additionally attached by a fine nail head trim.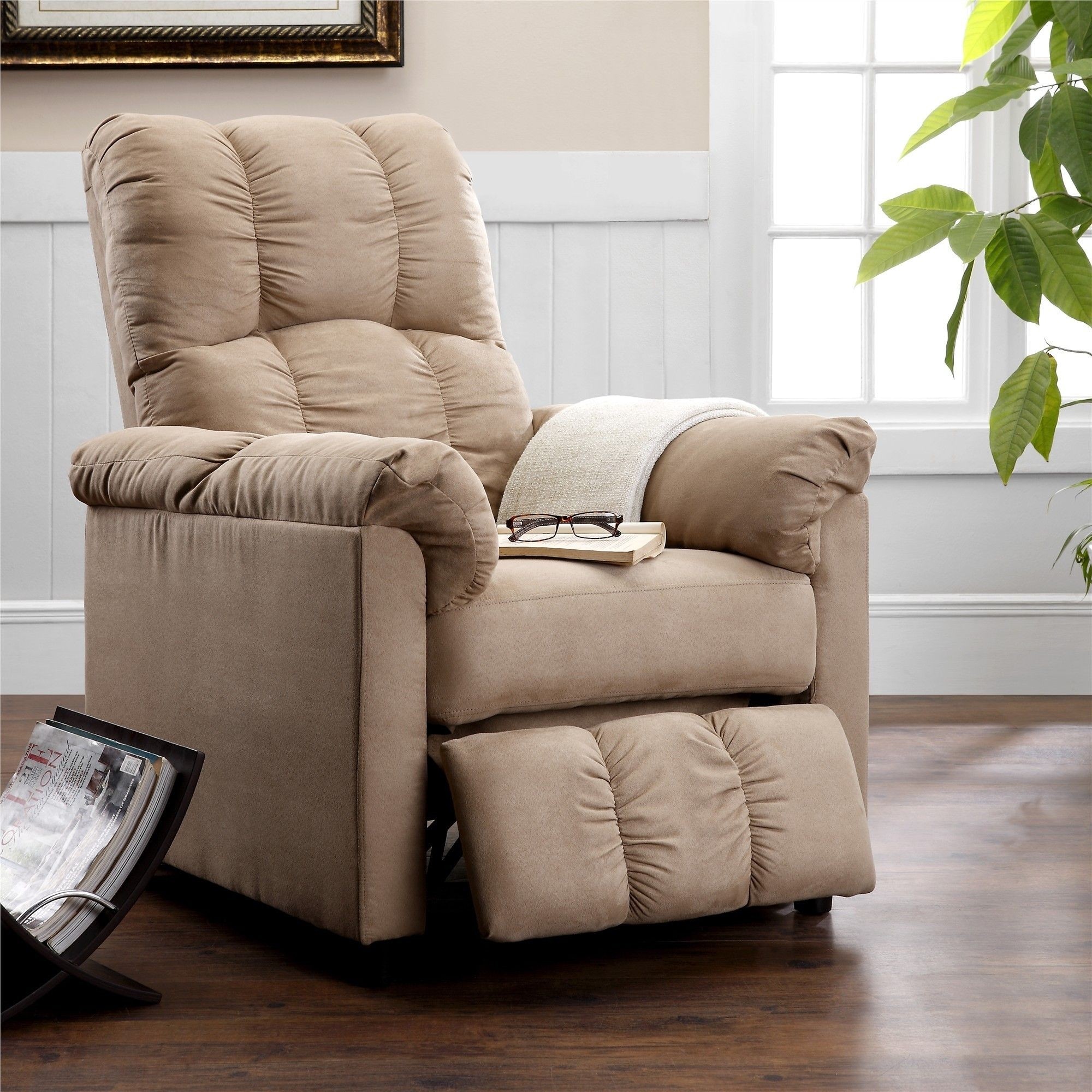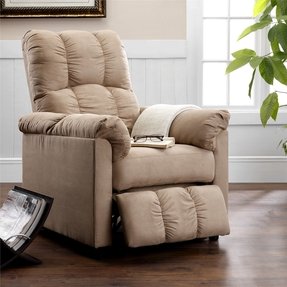 If you're looking for some simple and stylish solutions for your house, check out this amazing recliner! It's gonna bring you not only a unique and intriguing design, but also an extraordinary comfort.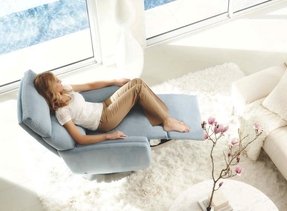 A comfortable solution for accommodating smaller spaces. Thanks to this compact recliner, you will get a smoothly working mechanism, nice-to-touch upholstery, softly padded cushions, and a round, wide base for proper balance.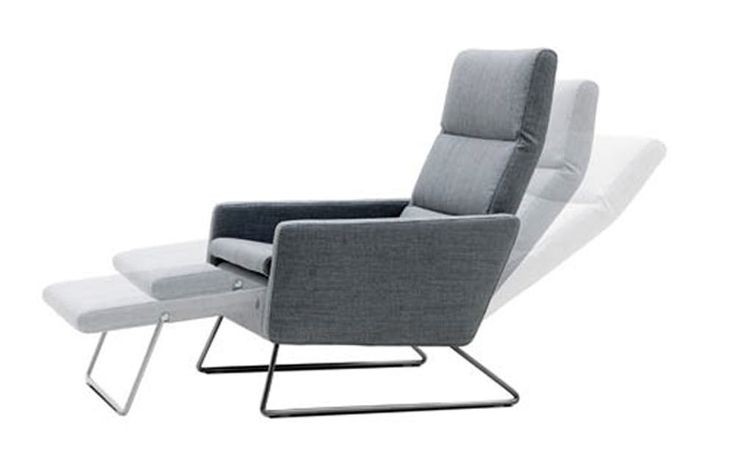 This sublime recliner will offer a ton of modern appeal to your household, while the steel frame in straight shapes and lines and the strong, durable structure ensures not only years of problem-free use but also great fit for your home.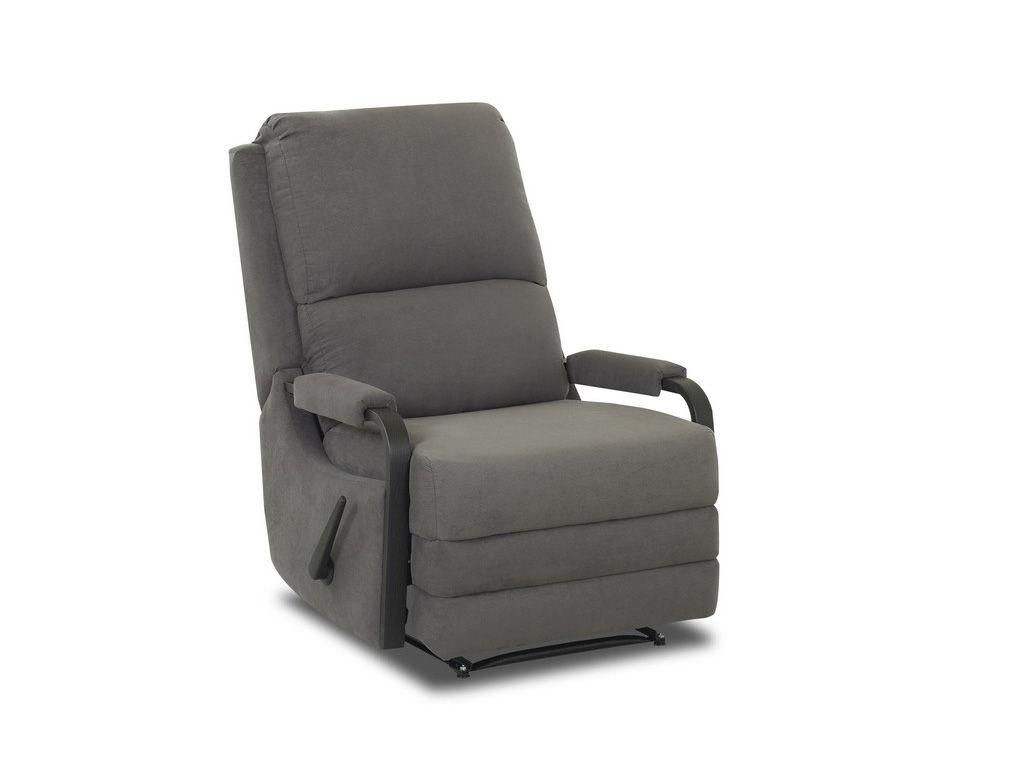 This narrow recliner would be a proposition for those, who love the unique afternoon relax on a recliner, but at the same time have to deal with tiny living room or bedroom spaces.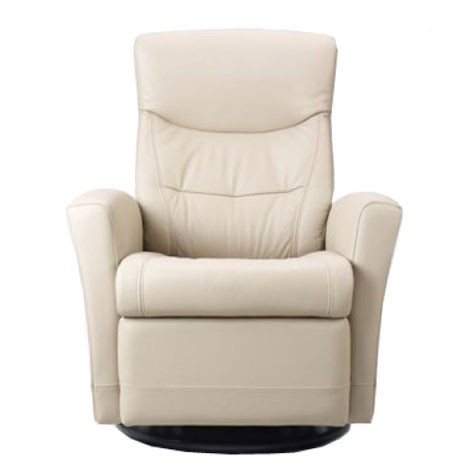 Opt for maximum relaxation with this stunning recliner that sports the narrow structure to ensure a cozy and perfect fit for all those less spacious rooms, while still offering you the convenience that you need.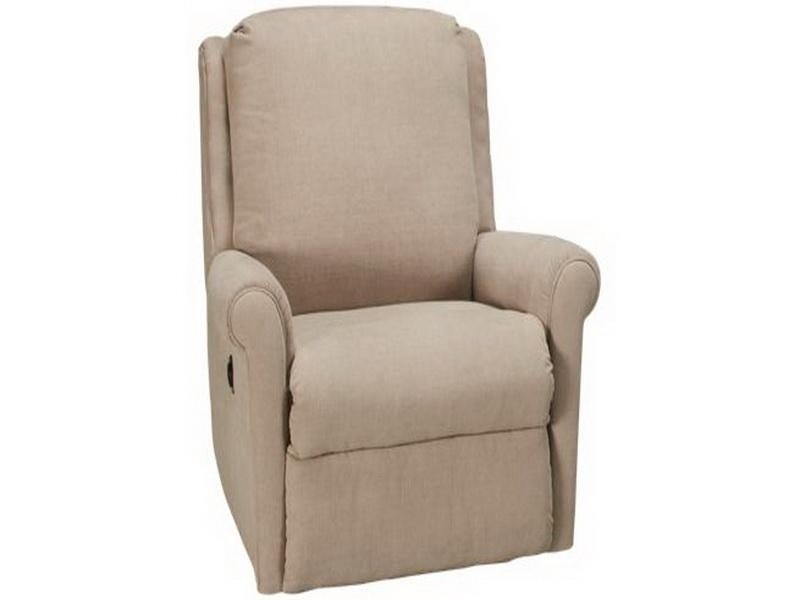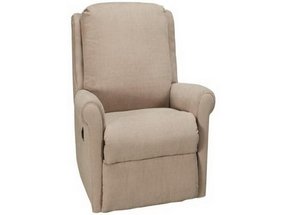 This classic armchair in spite of its simplicity looks very good. It has minimalistic shape and it is covered with bright canvas. Unfortunately, it isn't big, so it is dedicated only for slim person or child.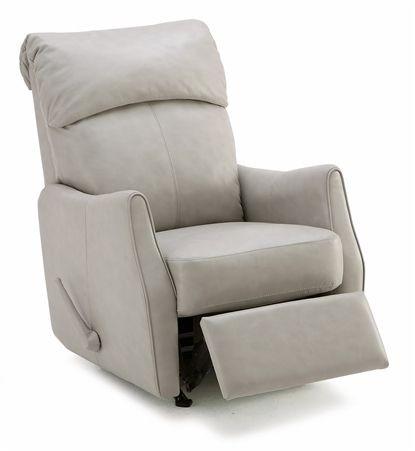 Exquisitely stylish, this brown leather recliner will be a refined accent in any living room, providing a sense of classic elegance. Its narrow silhouette has the size of 35" W x 40" D x 42" W.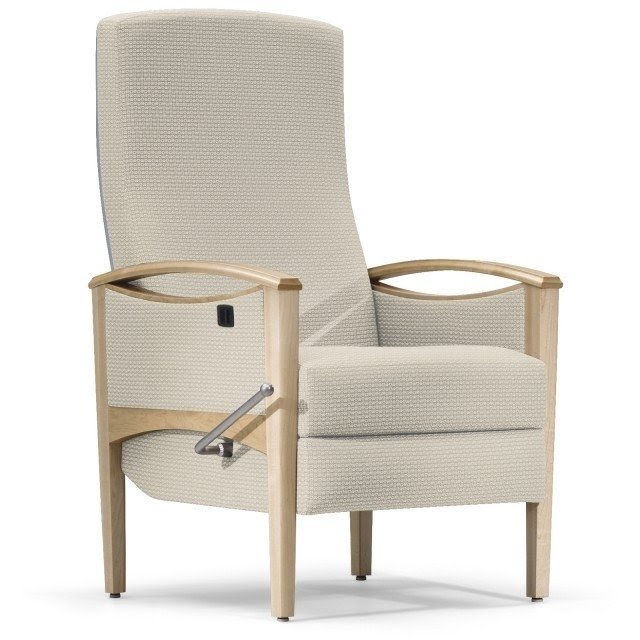 An elegant and space-saving piece for contemporary homes, this narrow recliner works as a charm using a metal lever on the side for adjusting positions. The frame is made of sturdy wood, with curved arms and non-marring feet.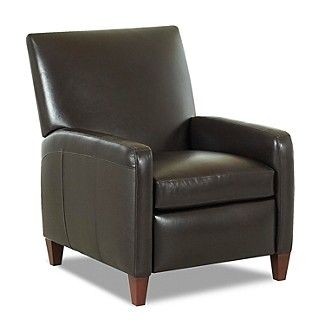 Narrow Recliners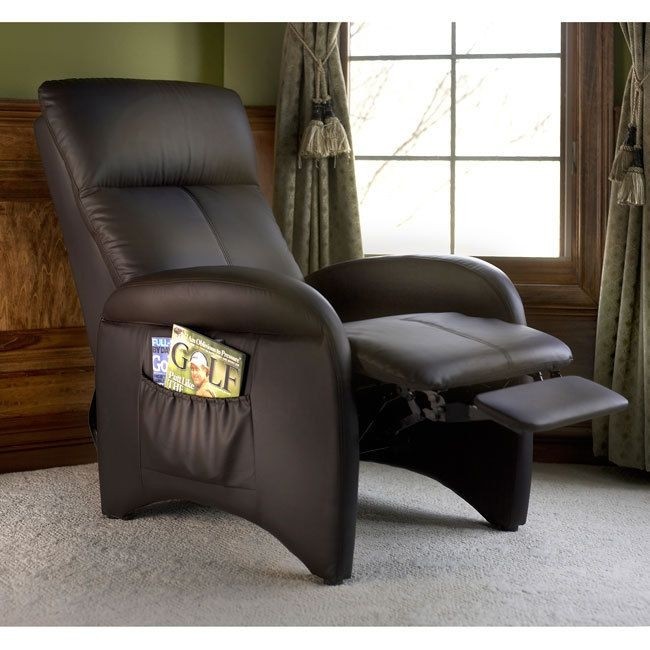 Want to rest with style? Check this comfy recliner with streamlined armrests, a well-padded back, and a side caddy for storing your smaller belongings. The mechanism works like a charm, so you can effortlessly adjust your favorite position.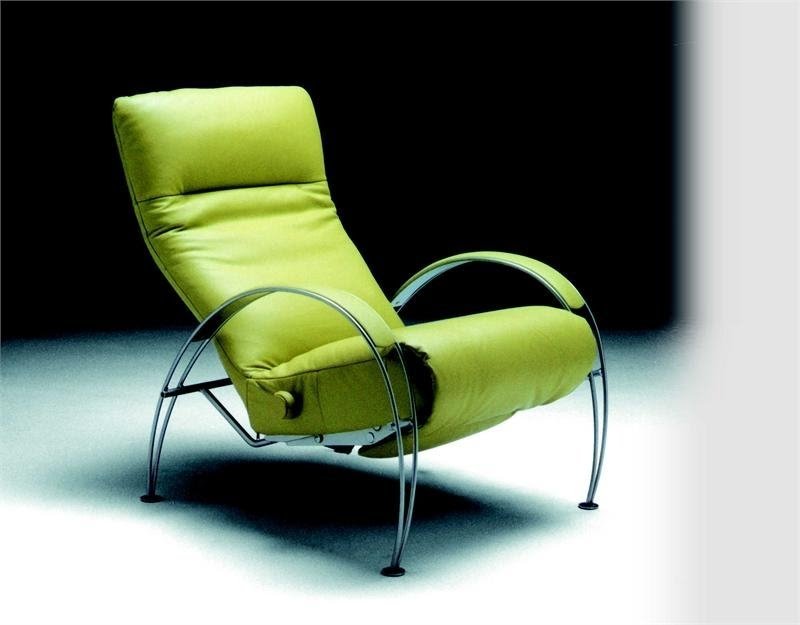 Recliner upholstered with high quality leather. It is fitted with pillow on the back for added comfort. Frame is made of metal and reinforced with solid supports. Modern accent for any interior. Sign in to see details and track multiple orders.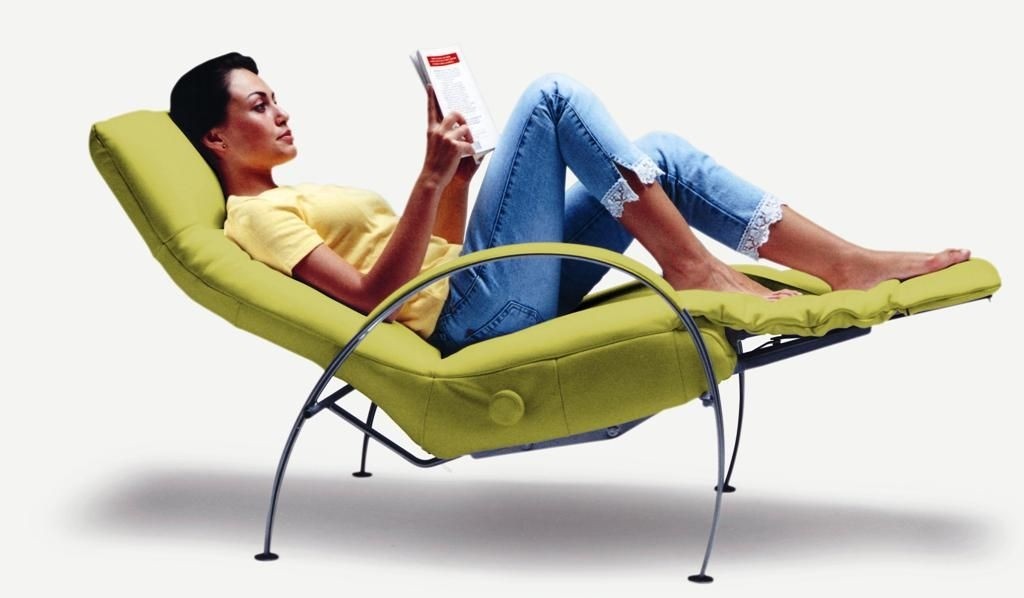 Modern recliner upholstered with pleasant to the touch material and finished with solid seams. Metal base is fitted with anti slip pads to prevent scratching the surface. Perfect for watching TV, reading books and more.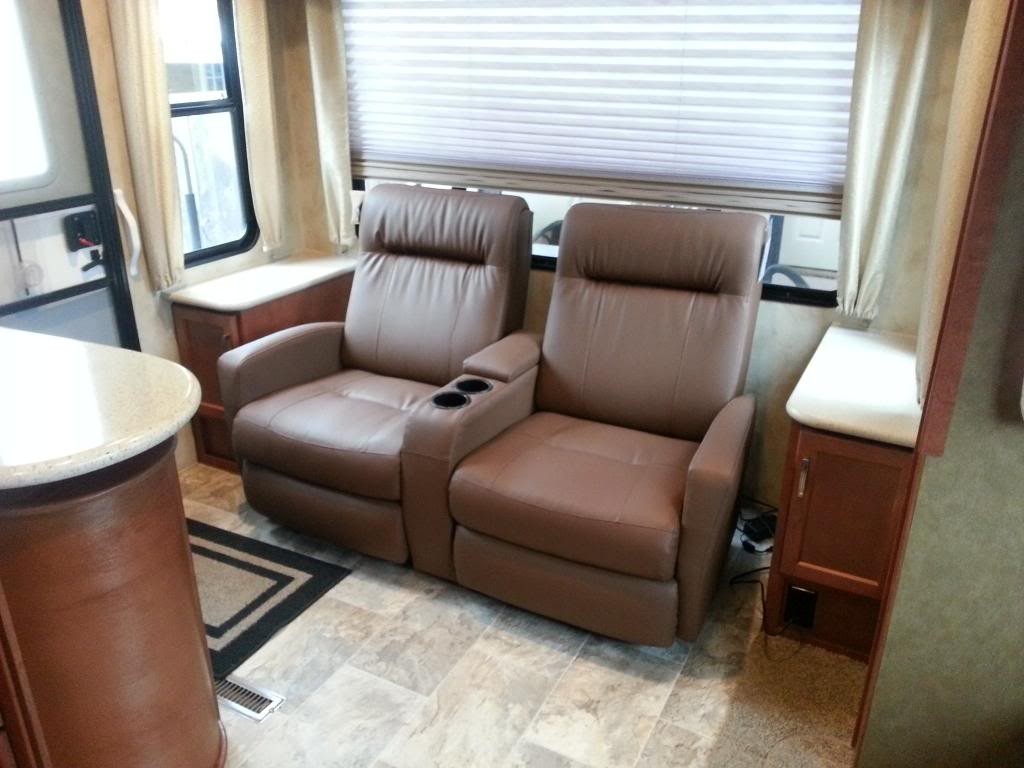 Tough day? Don't worry - in your home, there are waiting for you two narrow recliners with automatic structure and folding footrest. They are simple and upholstered with brown chocolate faux leather.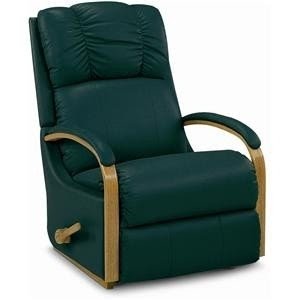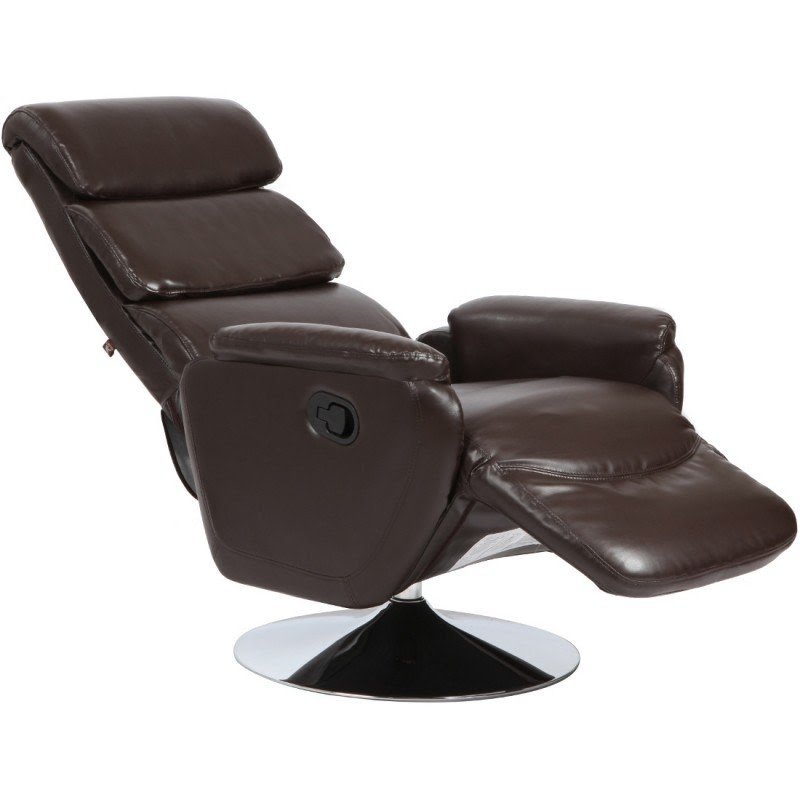 Salerno Zerostrain Glider Recliner Chocolate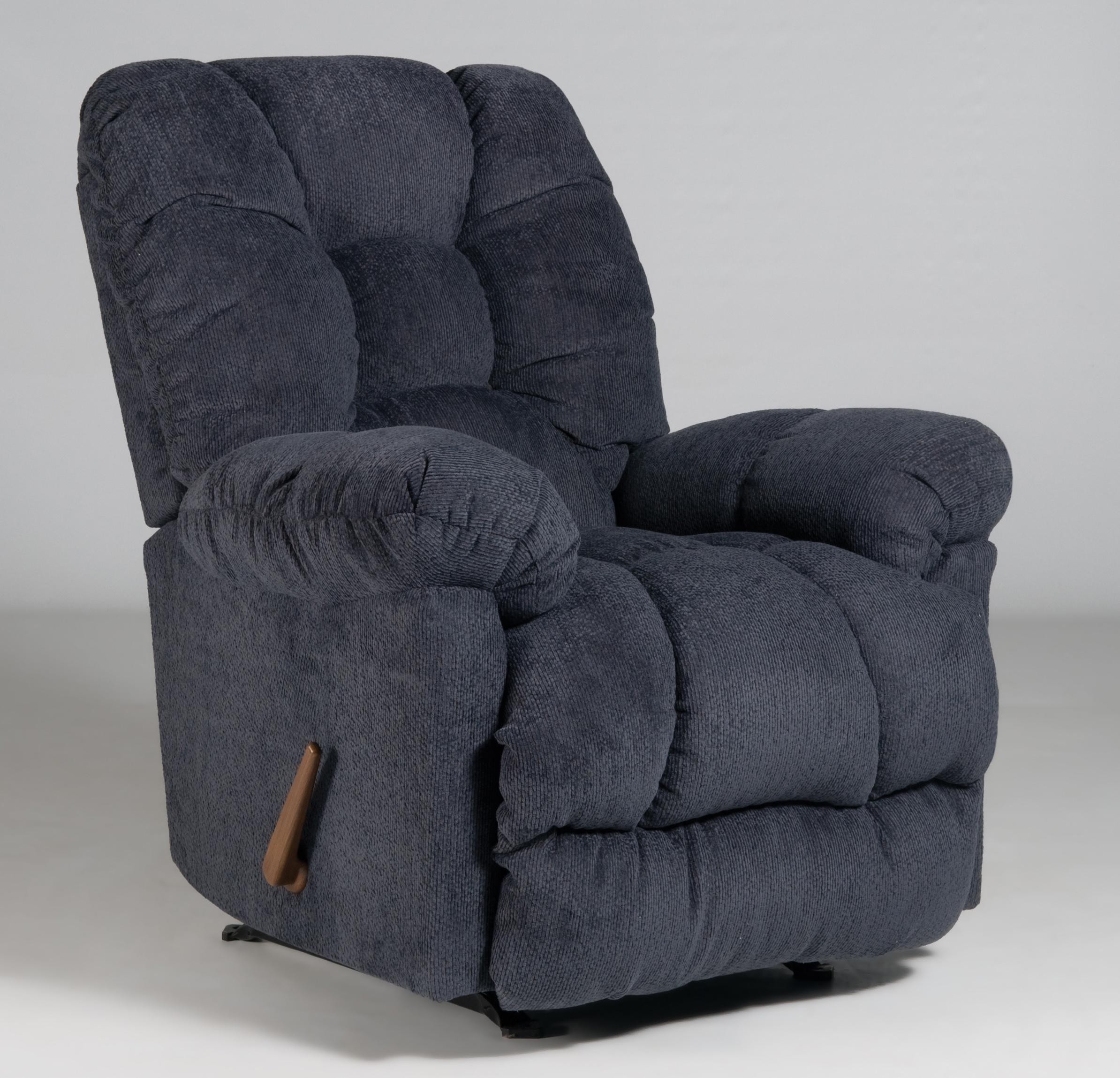 A comfortable addition to any decor, this small recliner works on a smooth mechanism that allows you to effortlessly adjust your favorite position. Also features plush material upholstery, oversized padding, a tufted back, and a convenient lever on the side.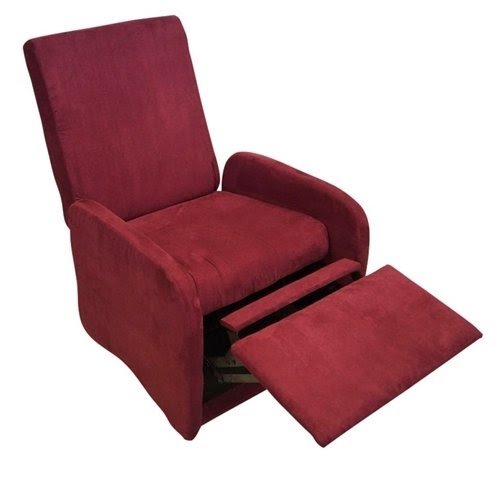 This stylish burgundy red recliner will offer unique comfort and style, elegantly covered with linen upholstery. Folds down flat - Easy for storage or packing up to and from college. It has wheels for greater mobility and a soft microfiber material.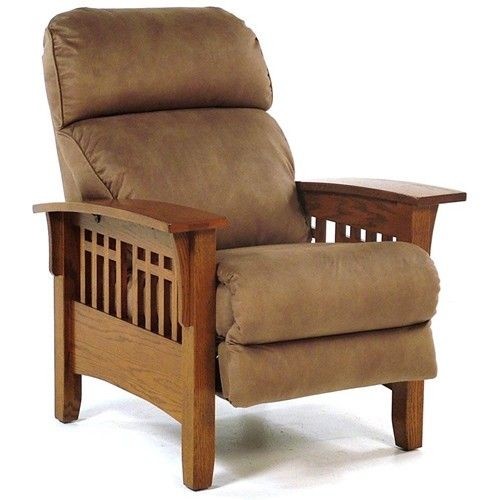 La-Z-Boy Recliners High Leg Recliner with 3-Position Mechanism - 029 ...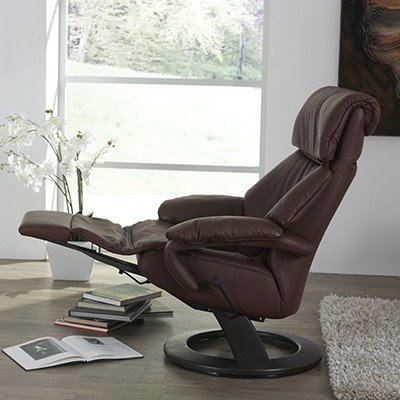 On display in: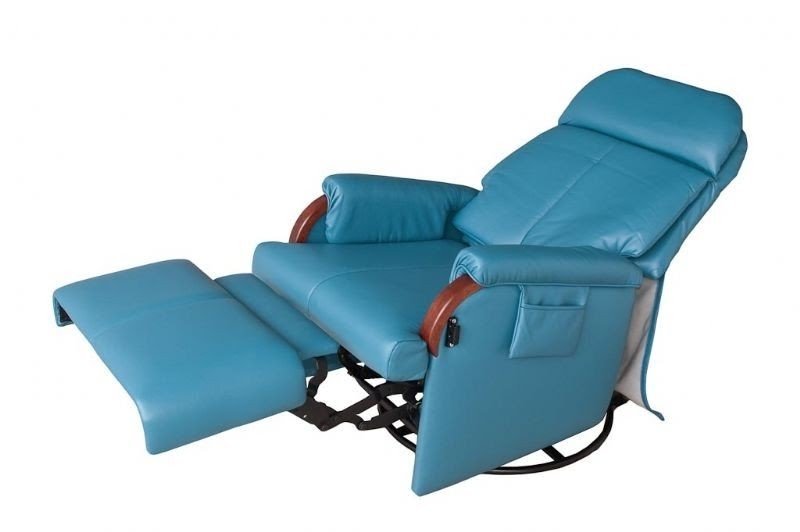 First Mate Compact Recliner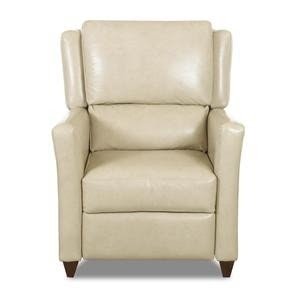 Ideal for one's living room or media room, this Klaussner High Leg enchants with its characteristic design. Narrow silhouette and creamy beige upholstery make it a cosy proposition for classic and contemporary apartments.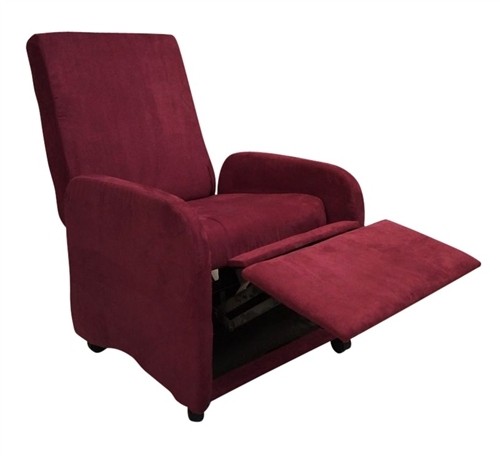 This awesome recliner offers the original fold-up design to make sure not to take too much of your floor space, while at the same time letting you actually benefit from its actual practical side with the long structure allowing you to kick back your feet in convenience.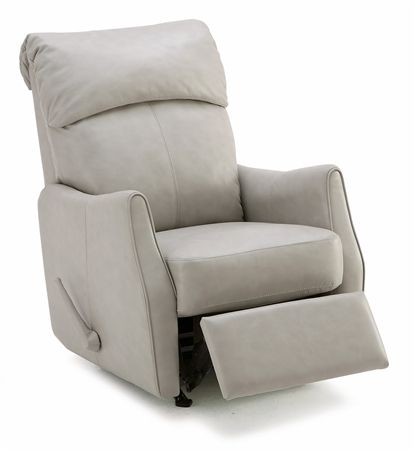 We know there is no one-size-fits-all answer. Or maybe it is - when we present to you a Palliser Eon narrow recliner in contemporary style and form. It has, of course, folding footrest, also upholstered in a gray faux leather like the comfortable rest.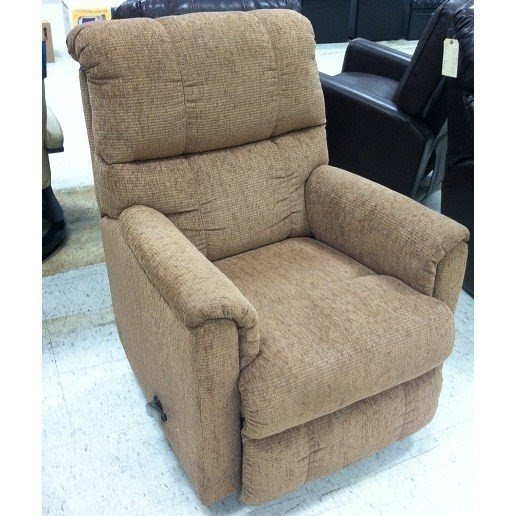 Cloth Textured Rocker Recliner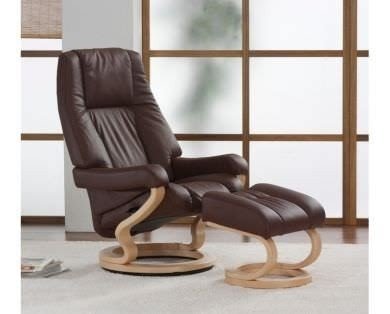 zerostress carron recliner the carron recliner is available in 4 sizes ...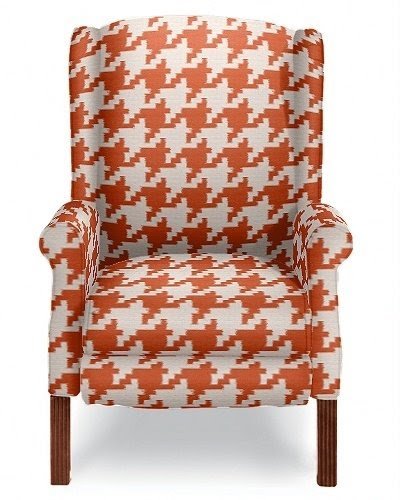 Ferguson High Leg Recliner by La-Z-Boy This one is $700, I believe; and it is much narrower!!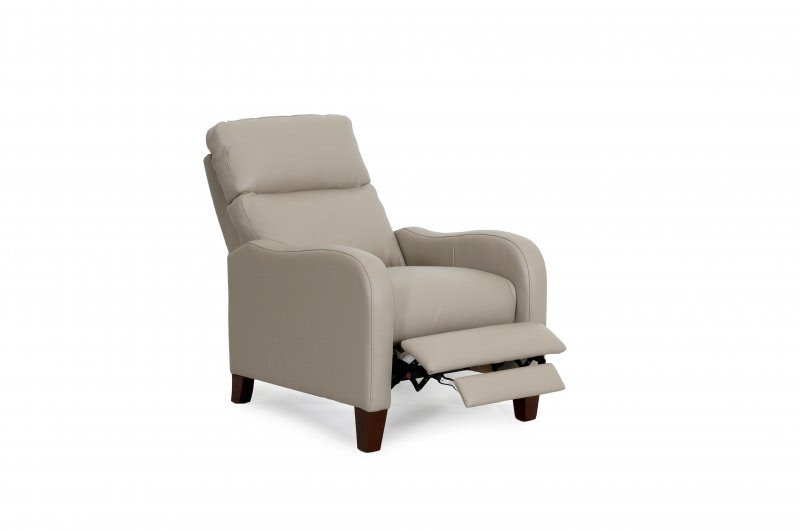 Dana Push Back Recliner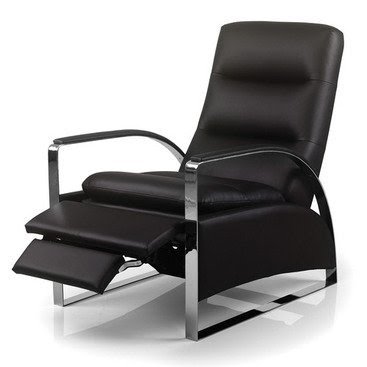 Sit up, sit back, sit way back, relax and enjoy! With its narrower chrome steel frame and channel stitched faux leather upholstery in contemporary white or modern black, this is definitely NOT your grandfather's easy chair. Yes, it still offers cushy comf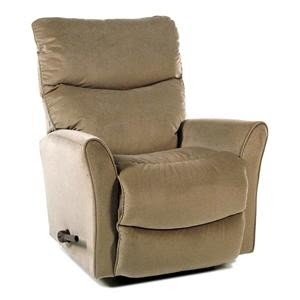 La-Z-Boy Recliners RECLINA-WAY® Wall Recliner - 015765-C122836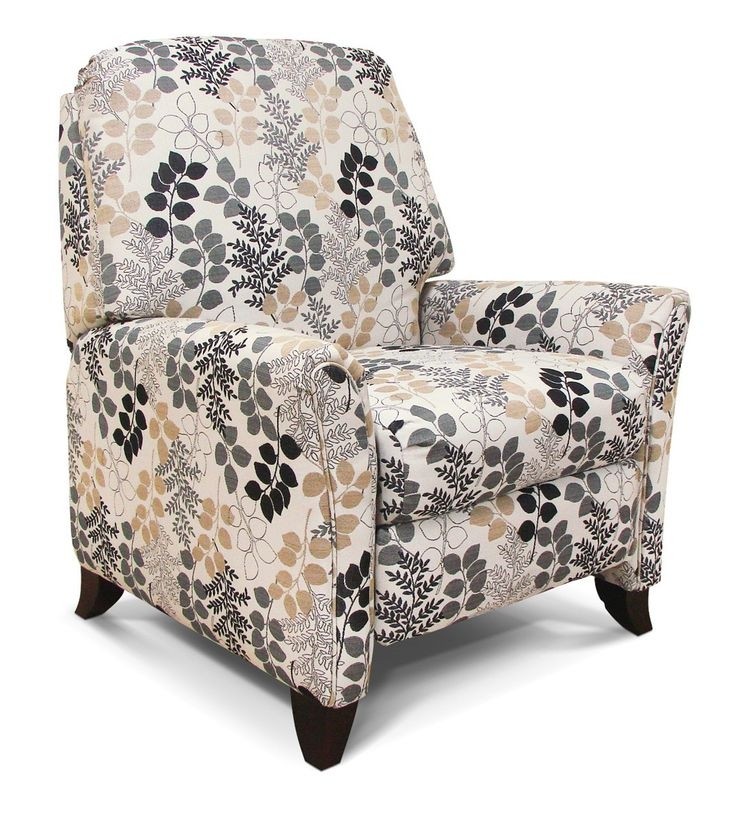 A comfortable addition to any decor, this small recliner works on a smooth mechanism that allows you to effortlessly adjust your favorite position. Also features floral-patterned upholstery, a button-tufted back, and saber wooden legs.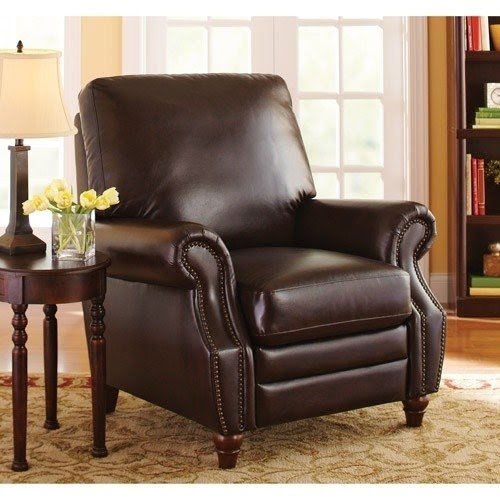 Love those traditional leather clubhouse recliners but can't spend big ...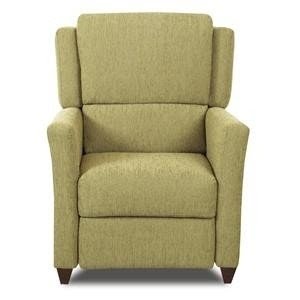 Klaussner High Leg Recliners Madra Recliner - 75908HLRC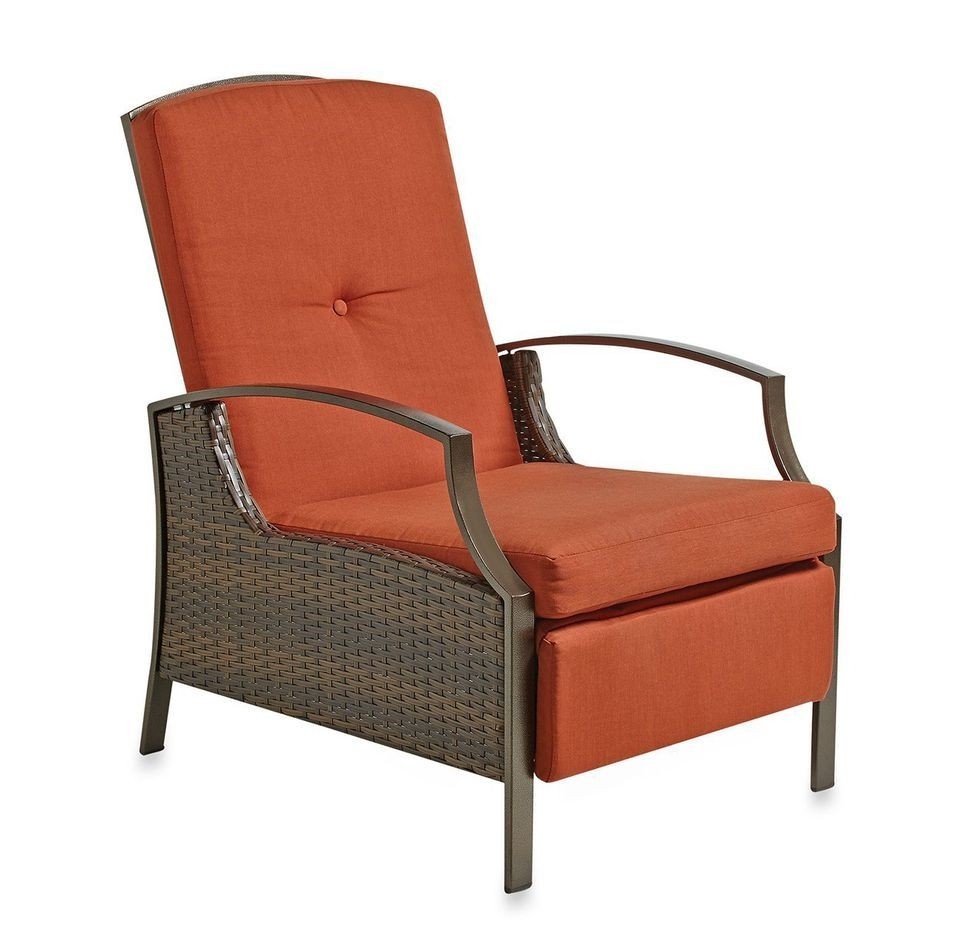 Wicker & Metal Adjustable Recliner with Cushion in Terracotta - For ...
Home / Indoor Furniture / The Homestead Range / Narrow Bakers Rack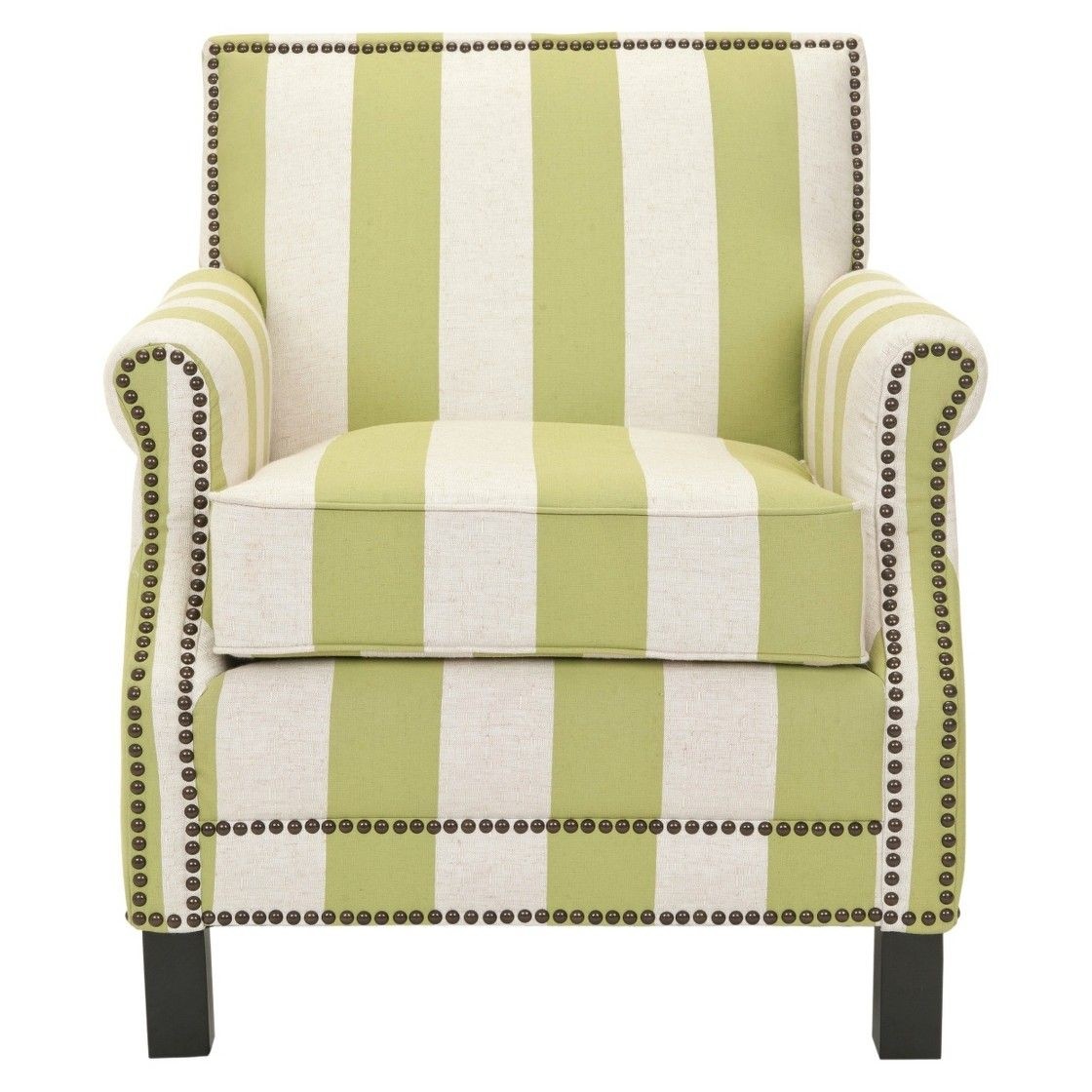 Cory's grandparents have two pink-patterned recliners that would fit nicely in our living room. The pattern and color don't really work for me, though, so I'm thinking of reupholstering them in a wide green stripe like this, or slightly narrower.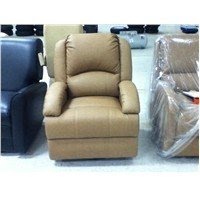 Narrow your results for Recliners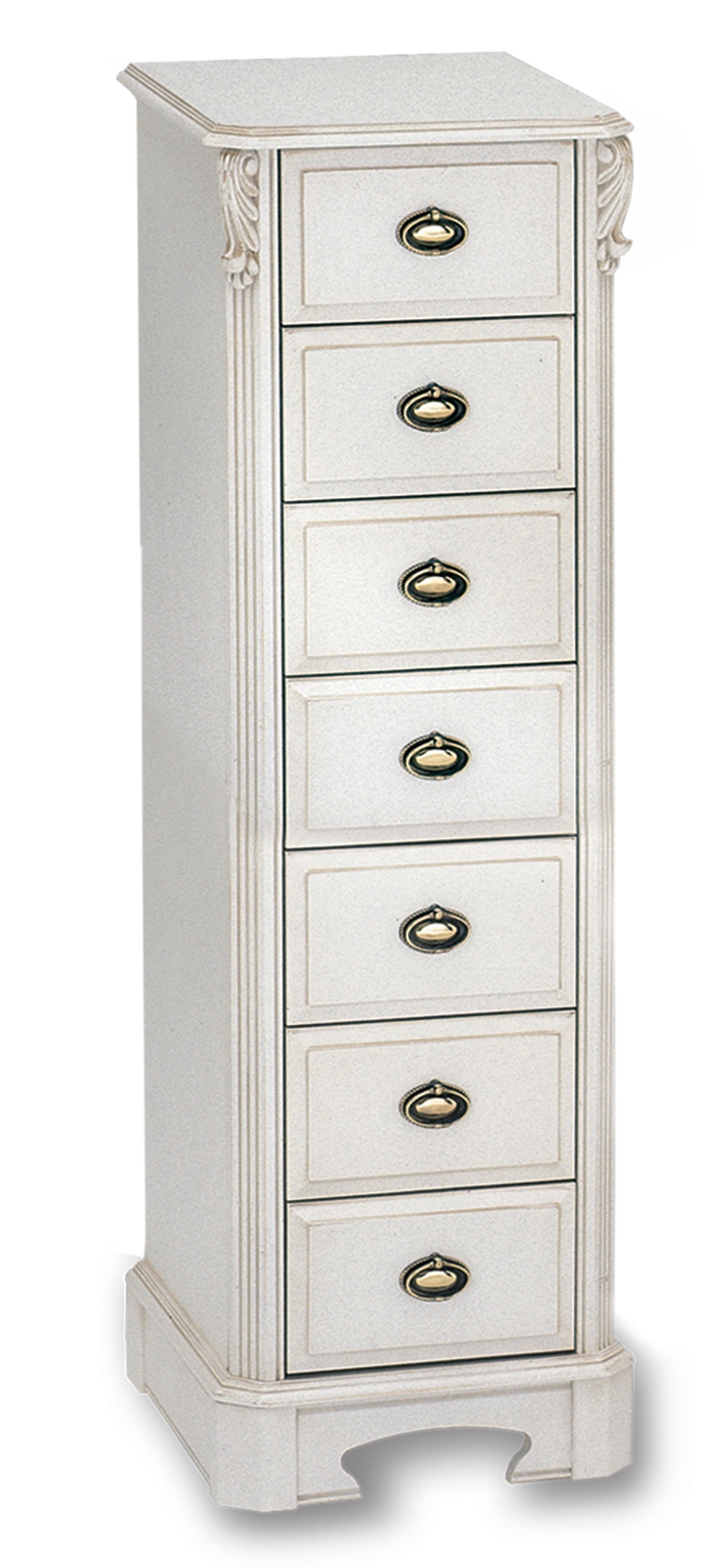 Double click on above image to view full picture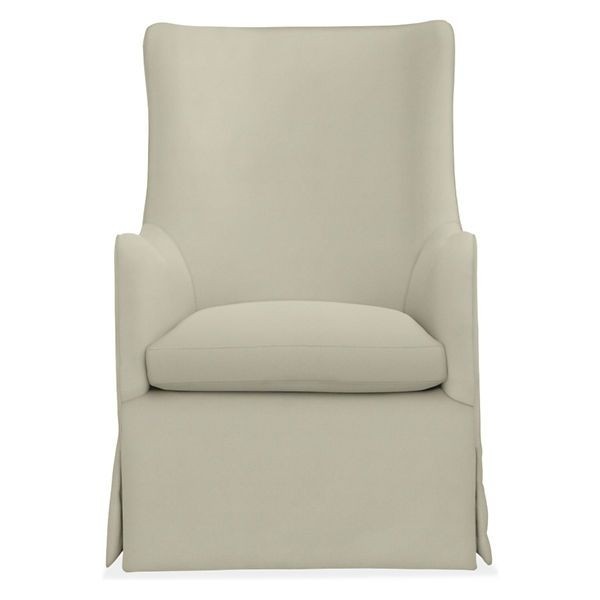 Ellery Swivel Glider Chair & Ottoman - Recliners & Lounge Chairs - Living - Room & Board 999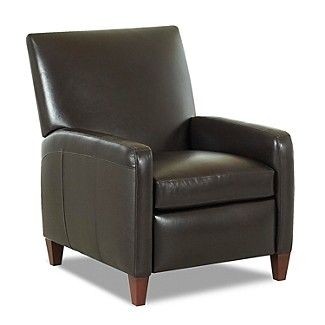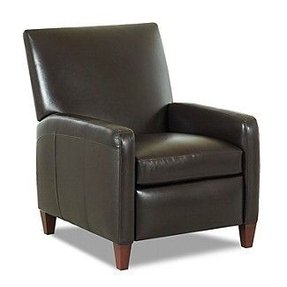 Simple and really elegant - this recliner comes with a design just packed with convenient use and will do a splendid job when it comes to accentuating your household. It is upholstered in a soft, leather-like material and sports the neutral dark chocolate finish.