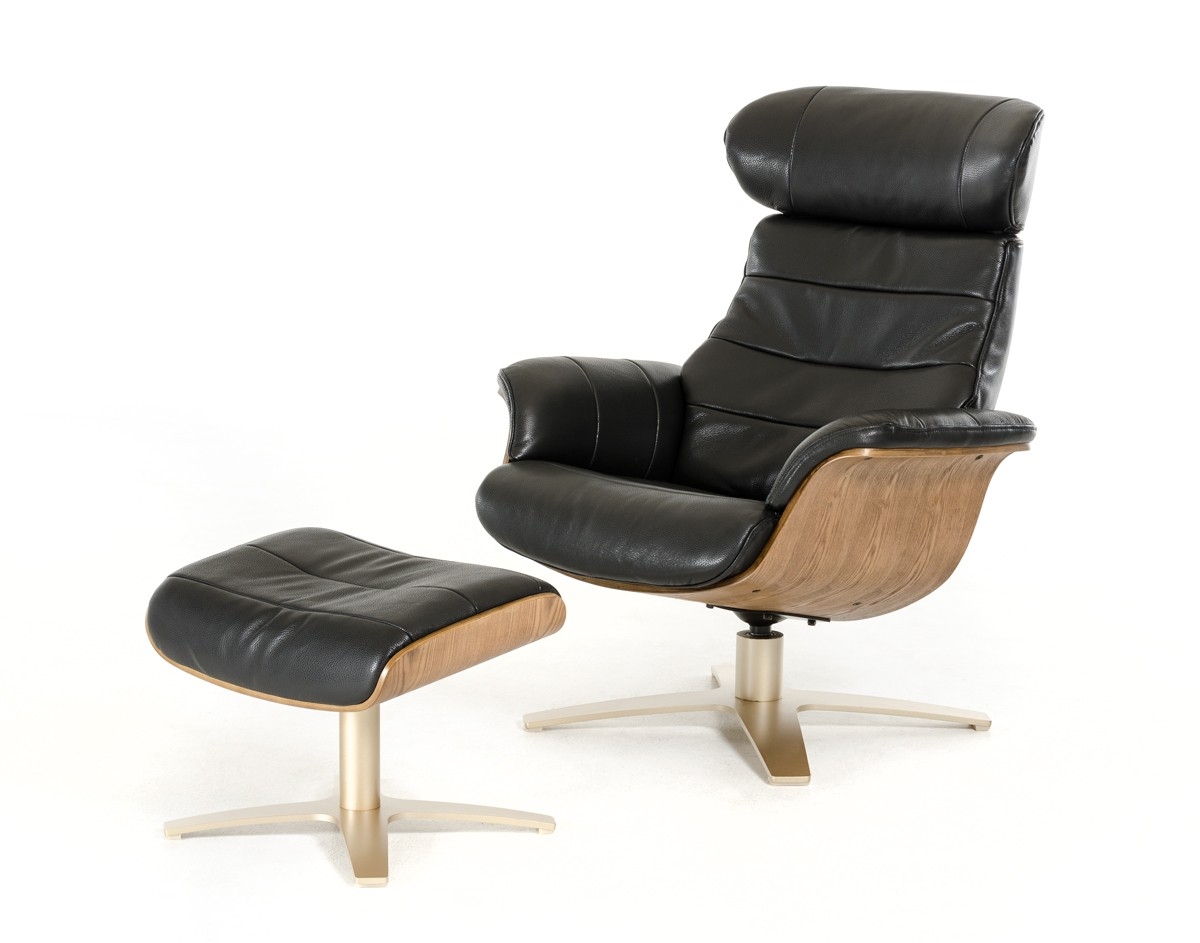 Divani Casa Charles Modern Leather Recliner and Ottoman
This is a set that consists of a chair and ottoman. Both elements are made of black leather, which looks great. They have a modern design. And they are also very convenient and comfortable. The whole is ideal equipment for the living room.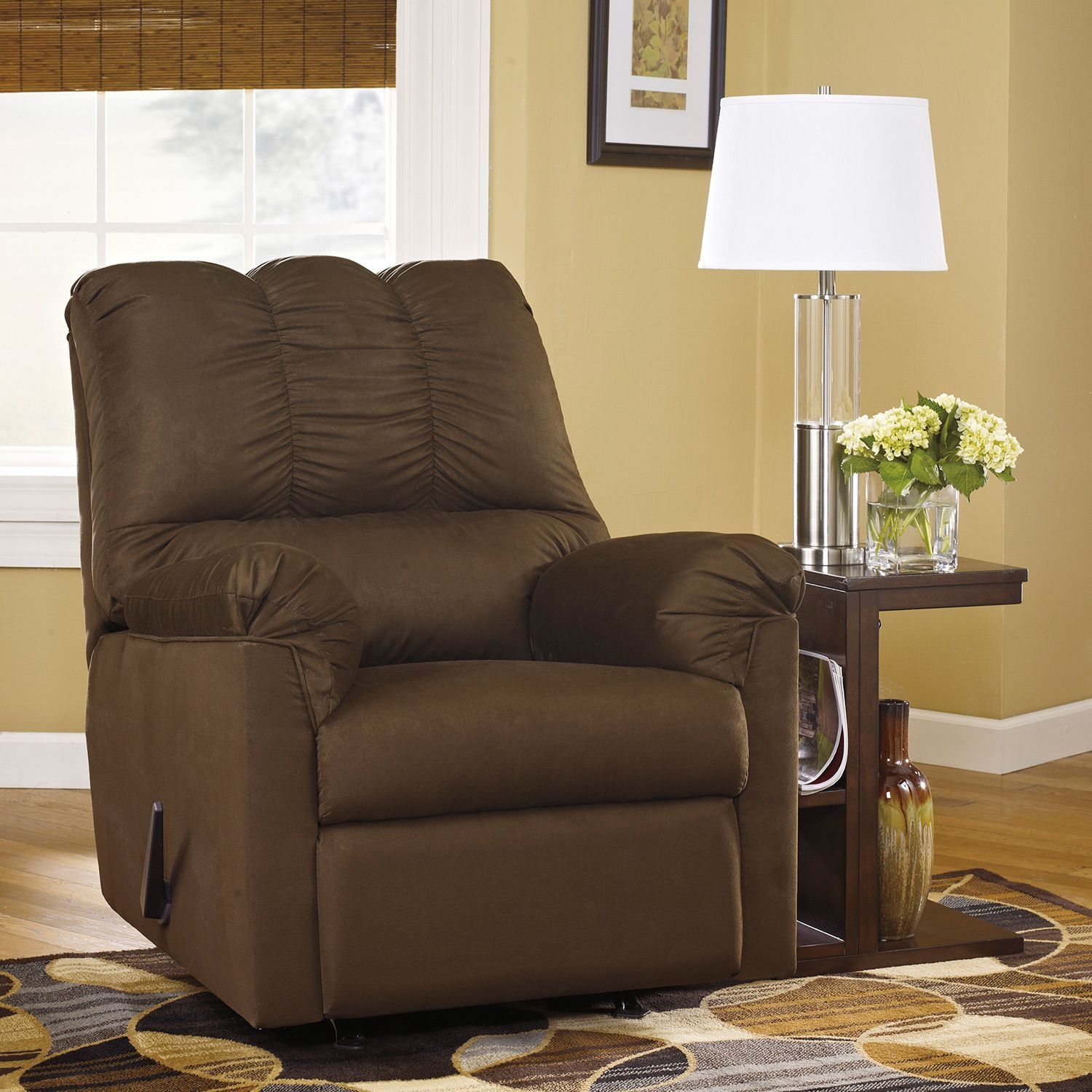 Darcy Rocker Recliner
Rocker recliner as a place to relax in the living room, bedroom and more. Stable frame is made of wood. It is filled with fire-retardant foam and covered with durable polyester. It is well appreciated by the customers.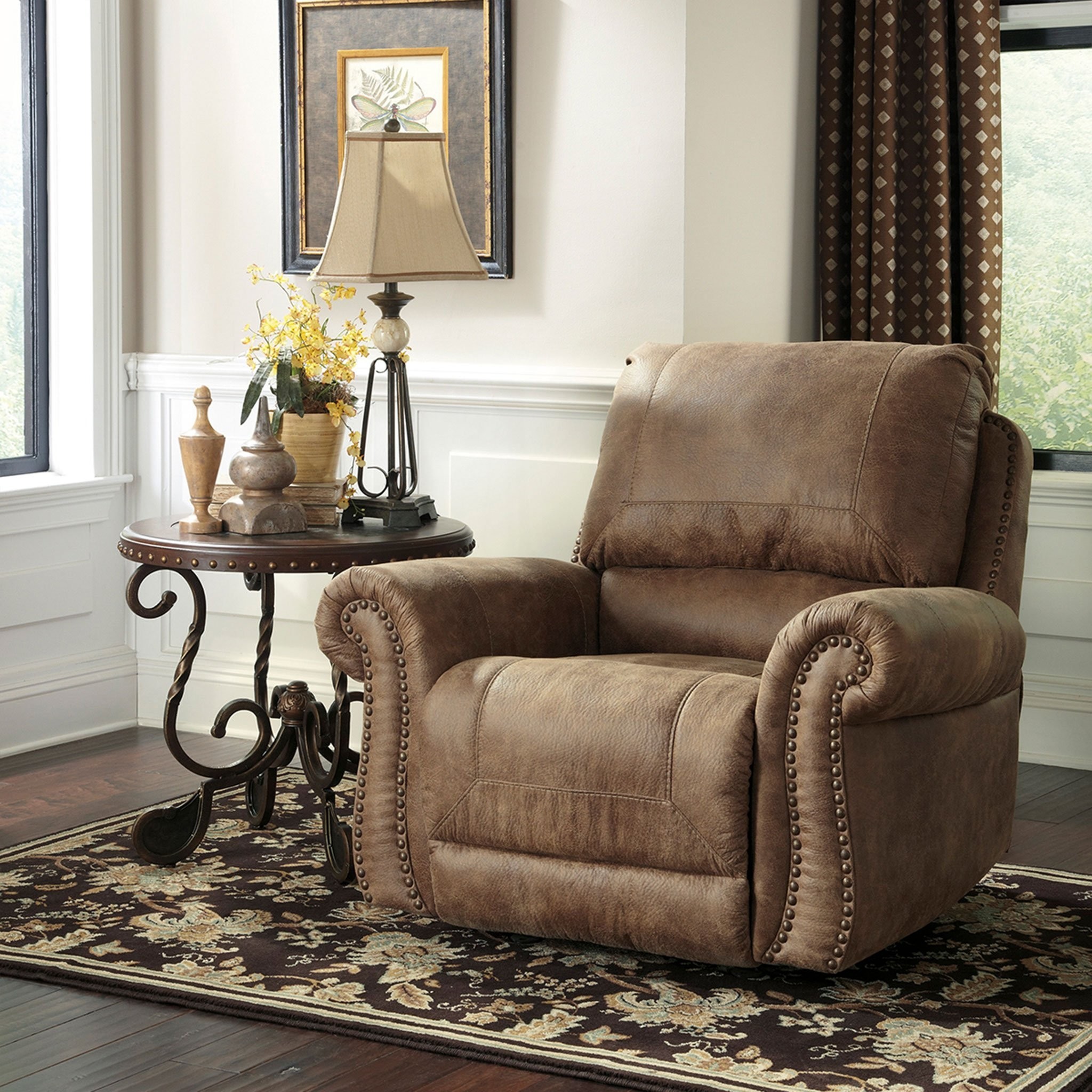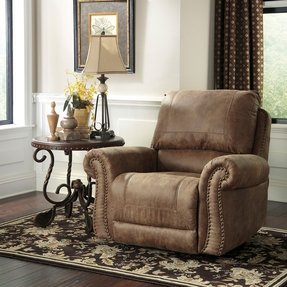 Bessemer Rocker Recliner
Rocker recliner featuring classic rolled arms, beautiful nailhead trimming, polyester blend upholstery, high quality foam, which provides comfortable seating experience, and reclining mechanism made of galvanized steel.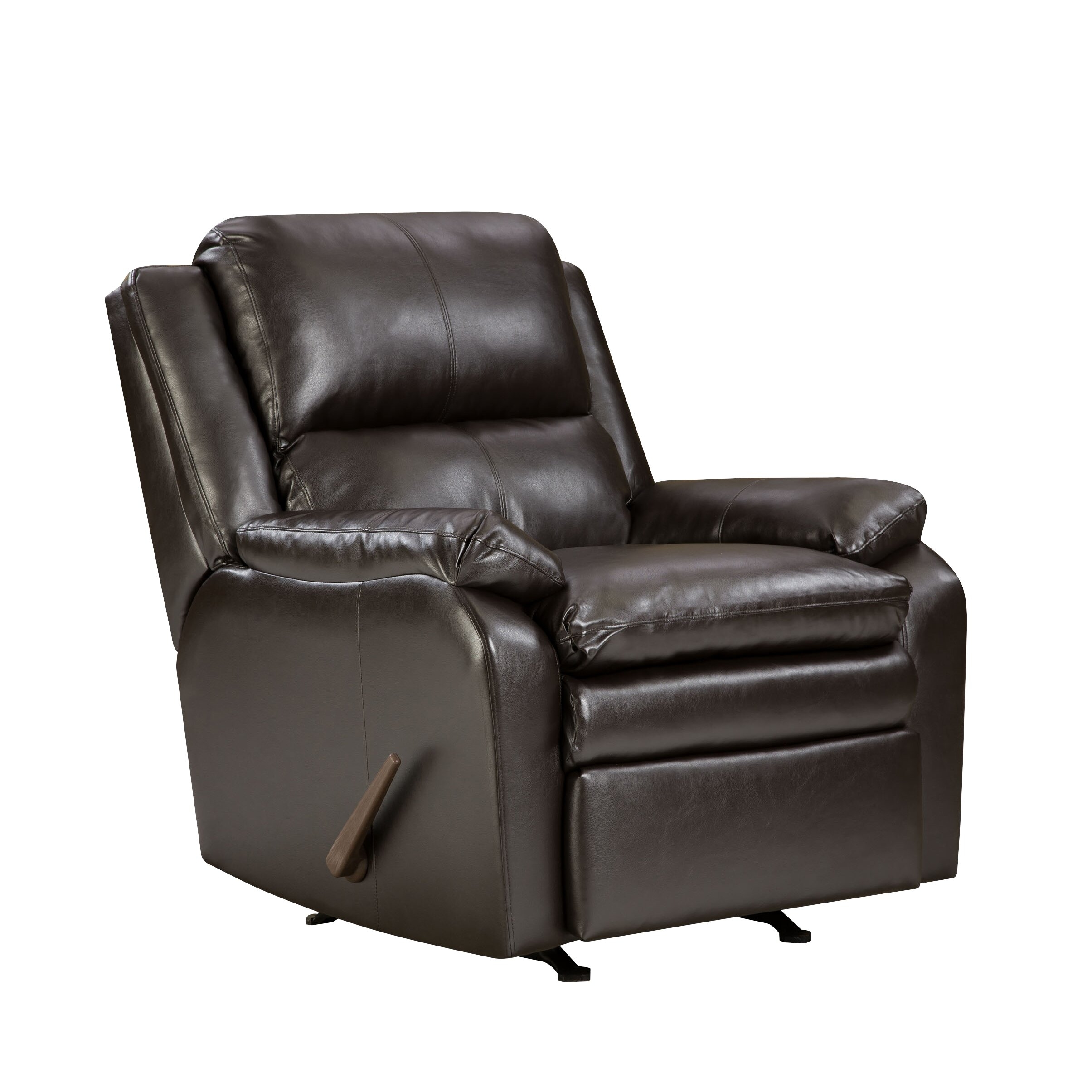 Soho Bonded Leather Rocker Recliner
Elegant compact modern rocking and reclining armchair with a wooden frame and a handle-operated metal hardware. It has thick-cushioned both a seat, a back and pillow-top arms. Its upholstery is made of dark brown vinyl and leather.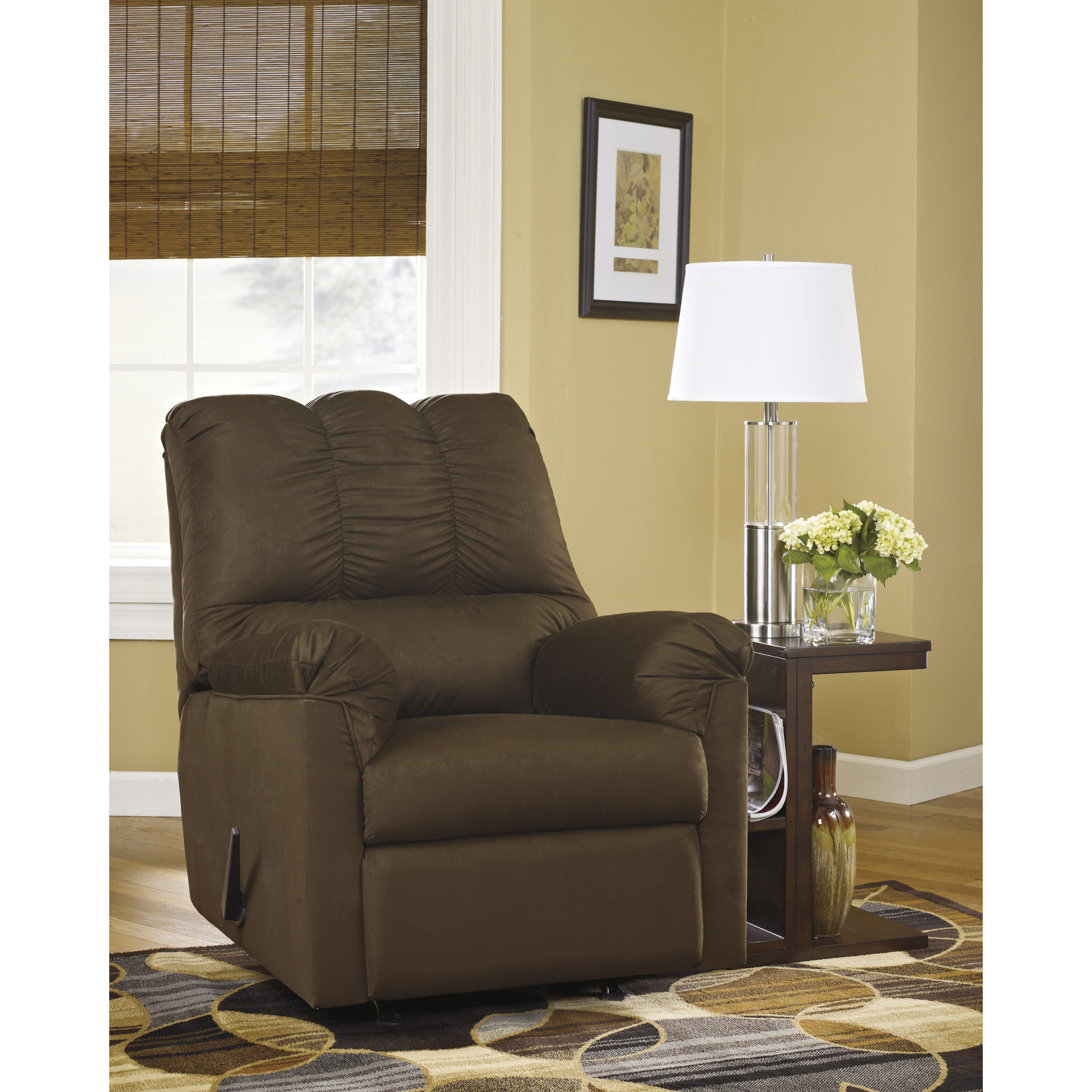 Rocker Recliner
A comfortable rocker recliner filled with fire-retardant foam and covered with polyester pleasant to the touch. The function folding provide comfort. Suitable for any interior according to personal taste and needs.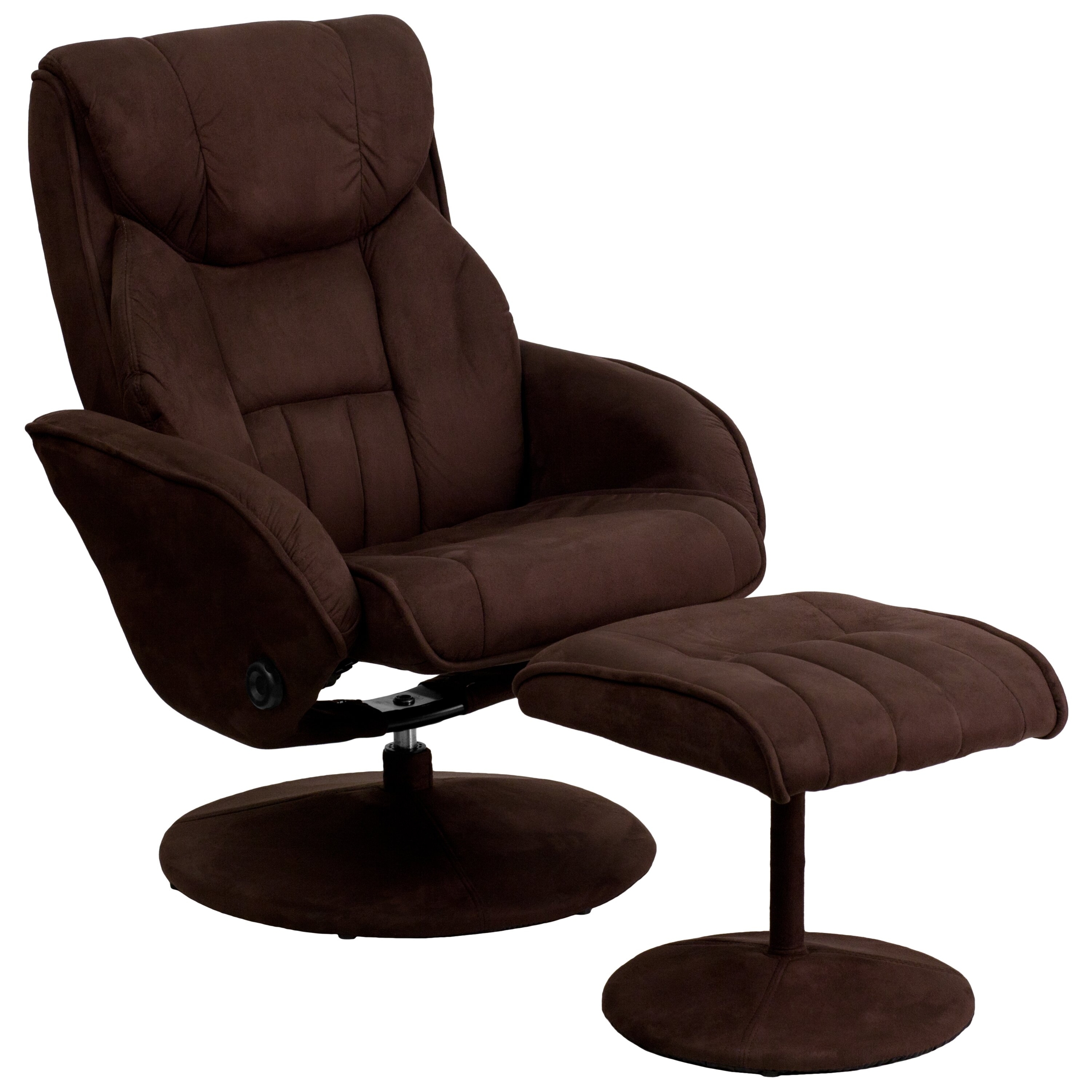 Contemporary Microfiber Recliner and Ottoman
Pretty contemporary set having metal and plastic frames almost entirely upholstered in plushy mid-brown microfibre. Both a knob-regulated swivel recliner with a thick back and flared out arms as well as an ottoman with a square top have round bases.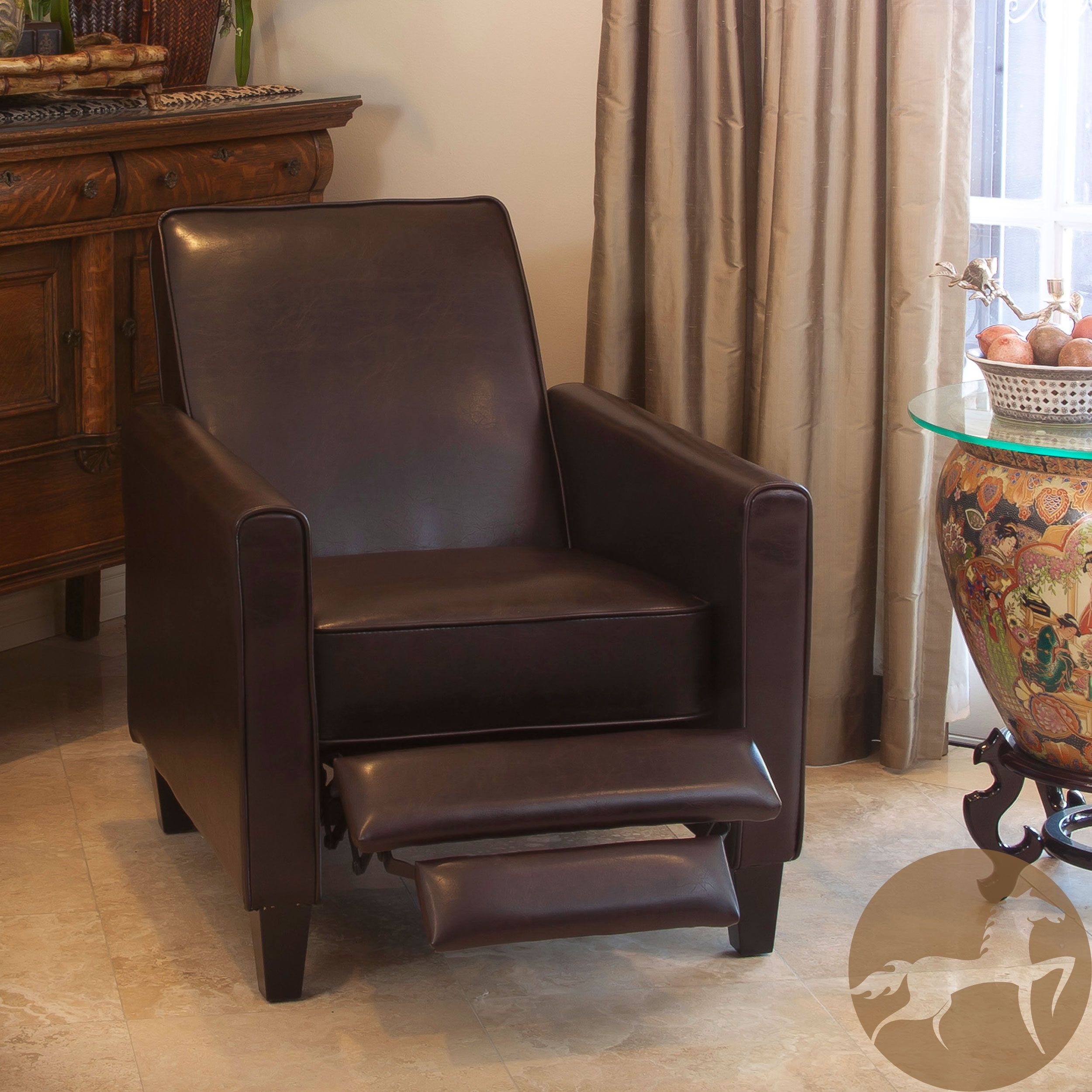 Christopher Knight Home Leather Recliner Club Chair
This is a recliner chair created for people who are interested in providing themselves comfort and relaxation in their living rooms. A sturdy frame and feet provide support and stability. The chair measures 35.83"H x 33.46"W x 27.17"L.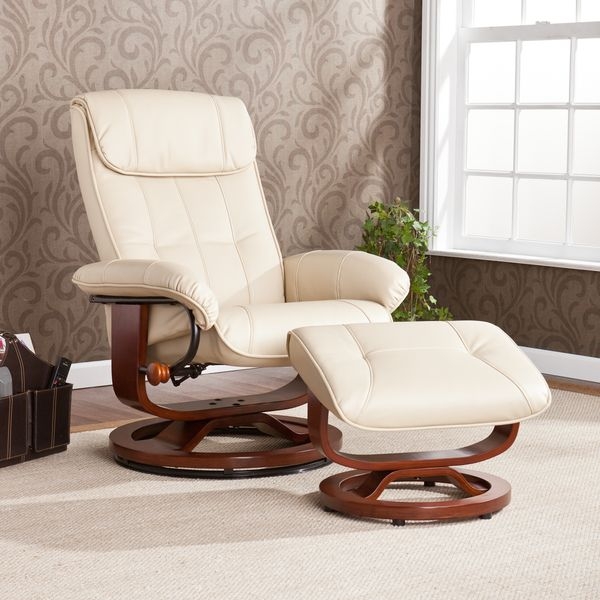 Wildon Home %c2%ae Carter Recliner And Ottoman
Small recliner chair with a matching ottoman that provides support and comfort to the feet. Sitting and backrest surface is covered with white leather. Reclining mechanism offers many postures that improve comfort and relaxation.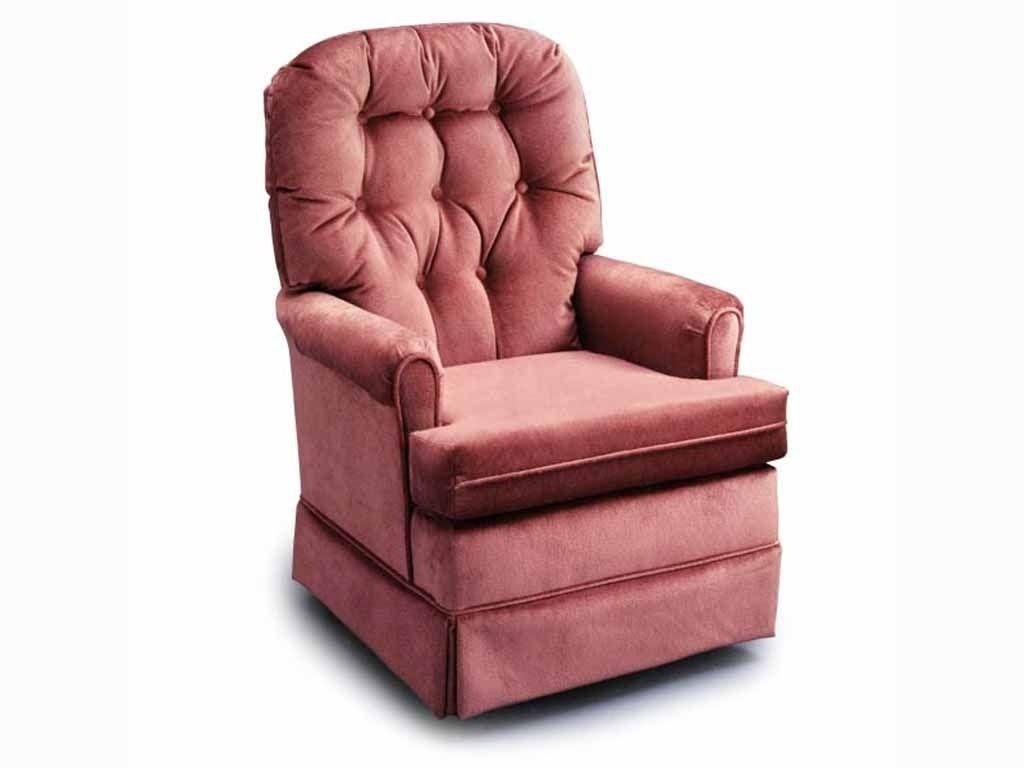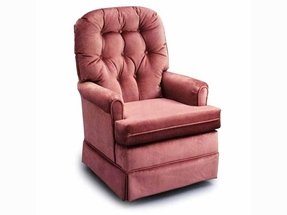 This small swivel rocker recliner constitutes a glamorous accent to any decor. It delights with its sleek, velvet pink upholstery. Button-tufted backrest, it emphasizes the refined character of the item.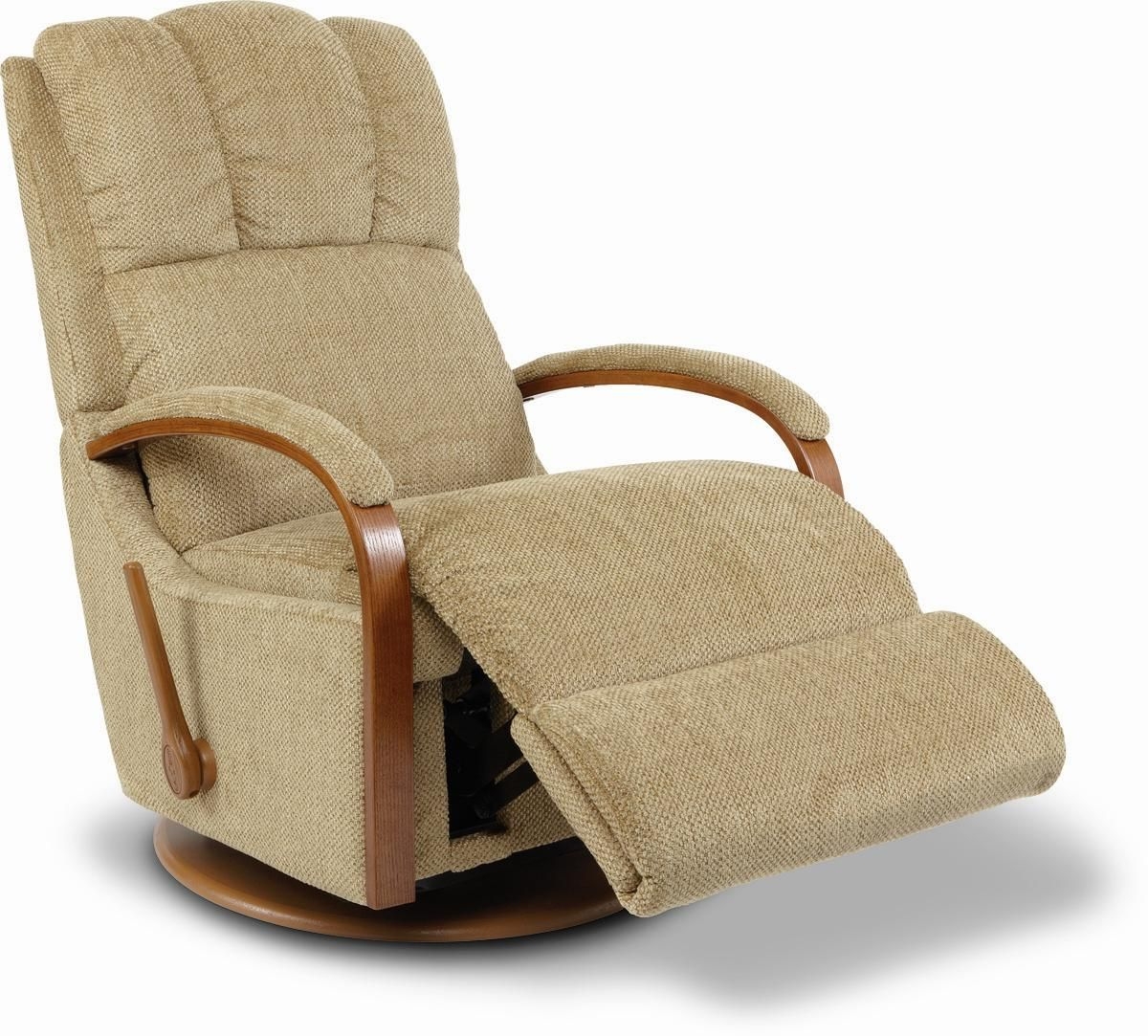 The Harbor Town recliner offers plenty of soothing swivel, glide and reclining motion. It distinguishes itself with a channel-stitched back, softly shirred fabric, and padded bentwood arms. Measures 72.39 cm W x 101.6 cm H x 88.9 cm D.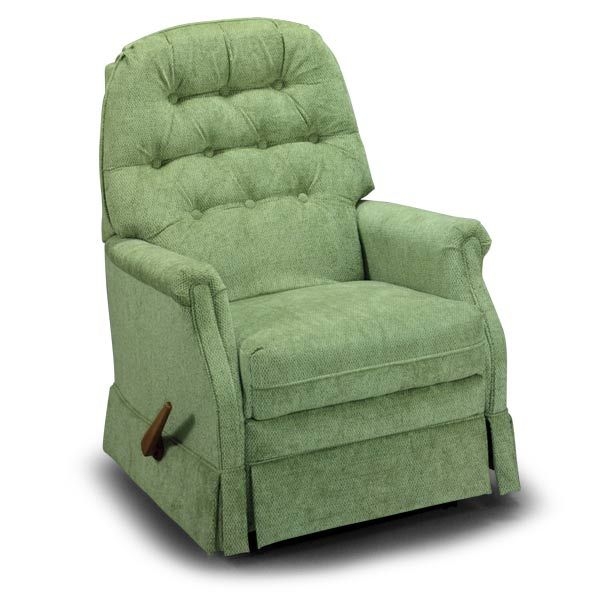 Ladies+Swivel+Rocker+Recliners | Crockett Furniture Recliner Selections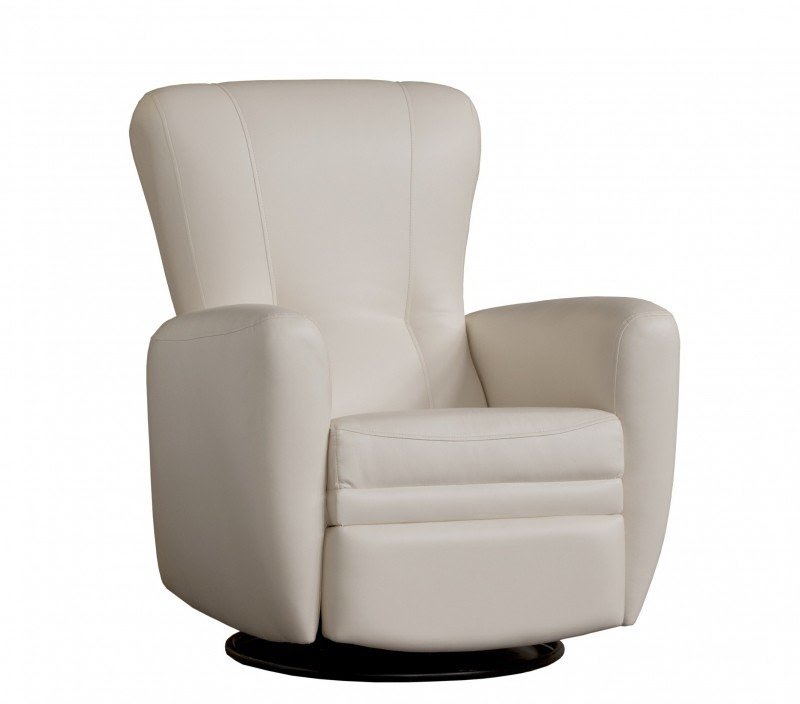 This swivel rocker recliner sports the perfect design when it comes to both style and convenience, since you can simply sink in and enjoy hours on end of utmost comfort, while the leather upholstery of the highest quality ensures a perfect addition to your decor.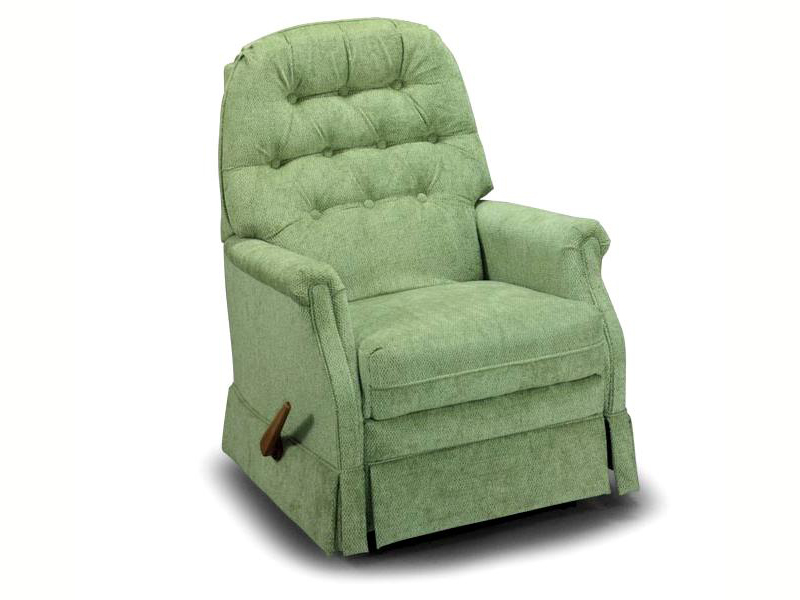 Vintage recliner. This armchair is very comfortable, but it doesn't stake a lot of place, so you can used it even in very cramped interior. It is covered with green, delicate plush and has take-down footstool.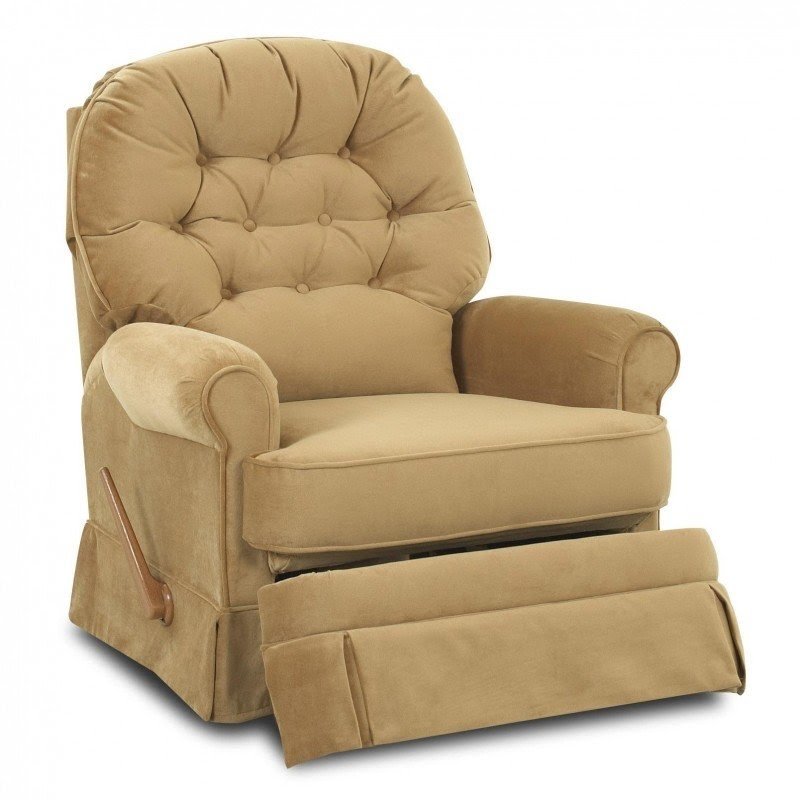 Kick back with this comfortable recliner that works as a charm, allowing you to easily adjust positions thanks to its wood lever mounted on the right side. Upholstered in nice-to-touch material, the chair also has a button-tufted back, a deep seat and rolled arms.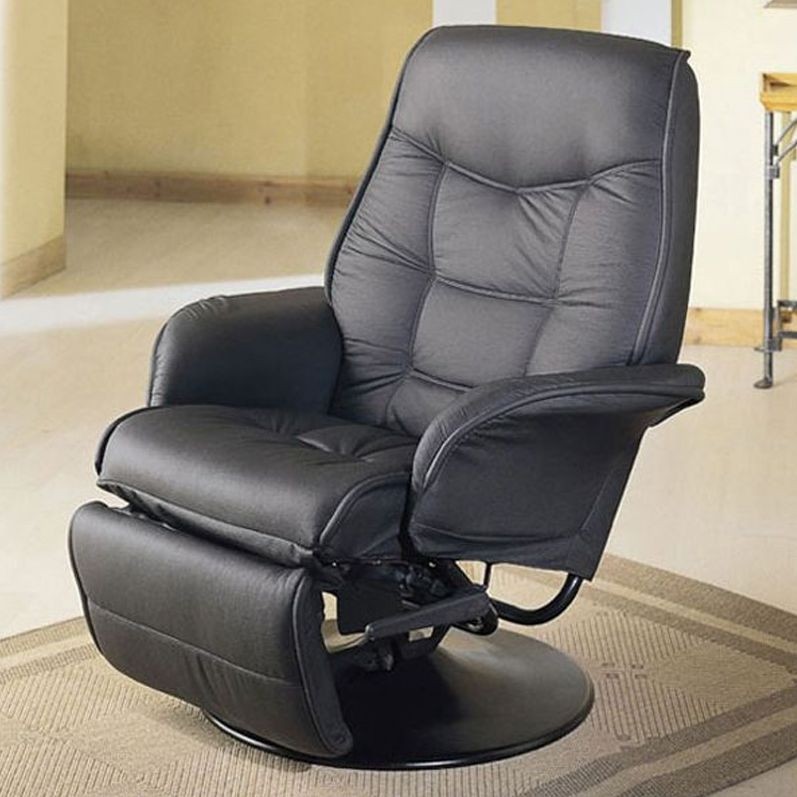 Swivel recliner in modern form. It is upholstered with leatherette. Carefully profiled back is finished with solid seams. Ideal for watching TV, reading books and more. Received a lot of positive recommendations from customers.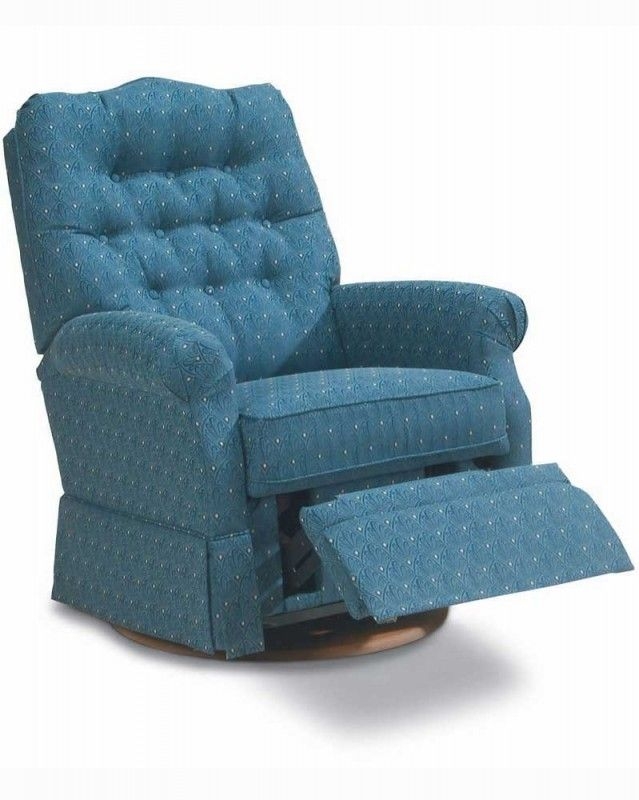 Recliners Lyndon Reclina-Glider® Swivel Rocker Recliner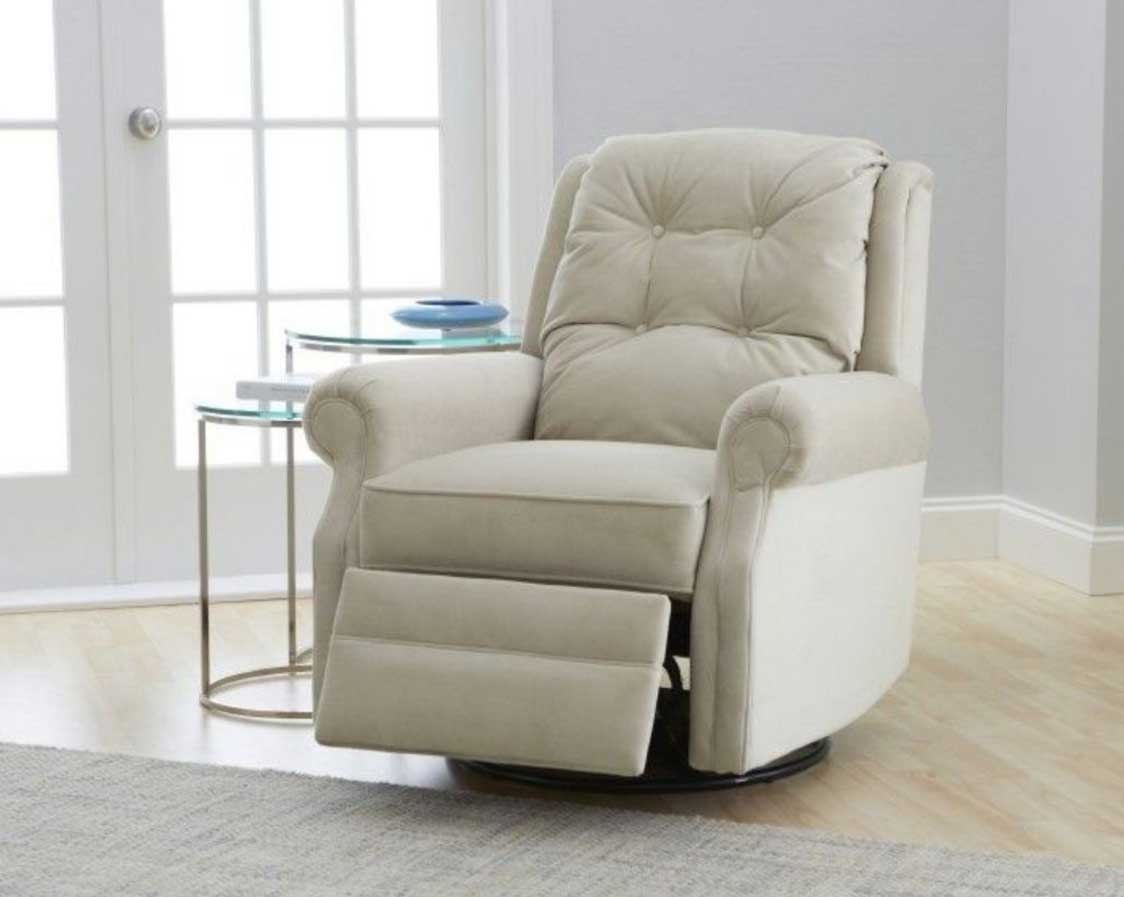 sand key swivel rocker recliner 792-9112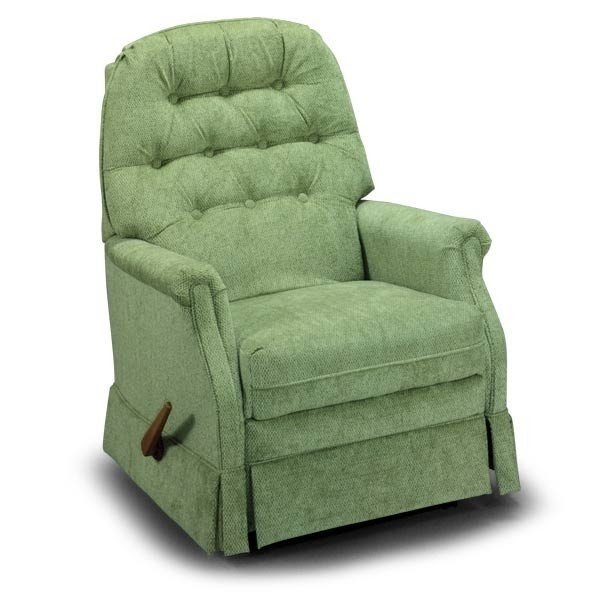 Small sized recliner chair with a soft, comfortable seat and relaxing backrest that is button tufted for additional level of aesthetics. Its reclining mechanism provides many different postures for enhanced relaxation.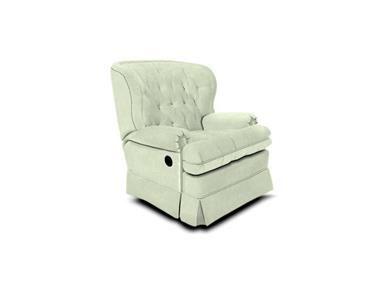 With the stunning design that both looks great and ensures great comfort this rocker recliner will serve as a nice addition even to your baby's nursery, allowing you to cuddle and comfort your child, while relaxing yourself.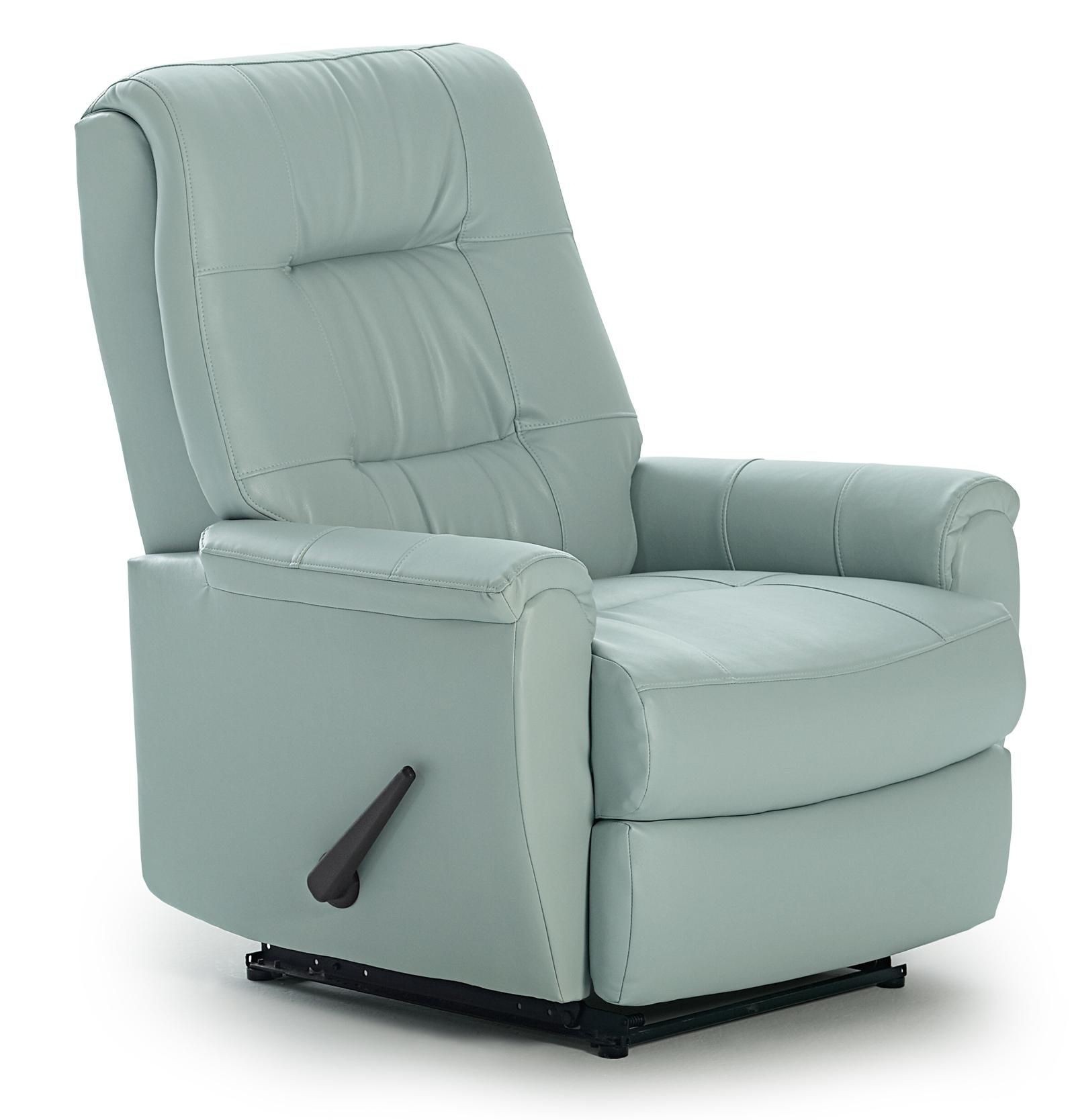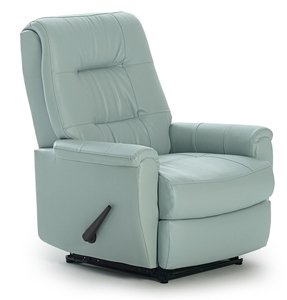 2015 Wall Hugger Recliners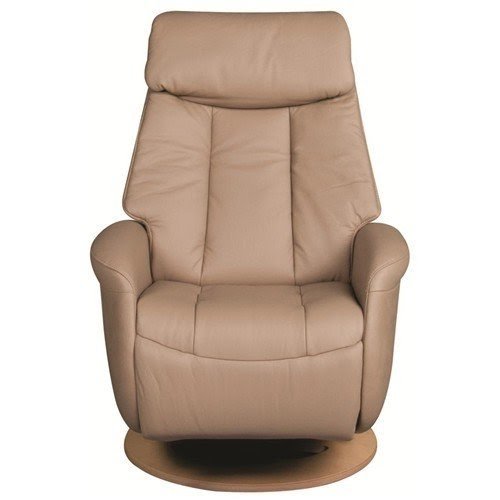 ... Furniture > Rocker Recliner > Aiden Aiden 100% Leather SM Swivel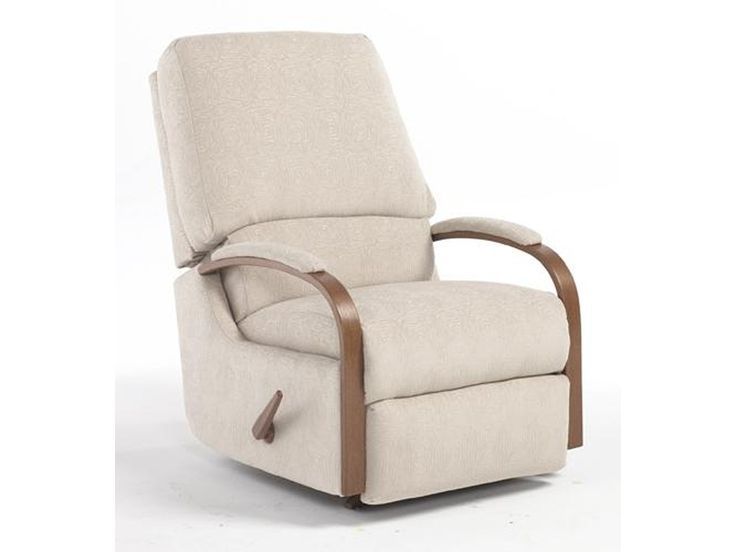 You can talk a lot about the possibilities of small swivel rocker recliner chairs. Here you can also pay attention to wooden handrails and padded armrests as well as bright, noble upholstery in a shade of beige.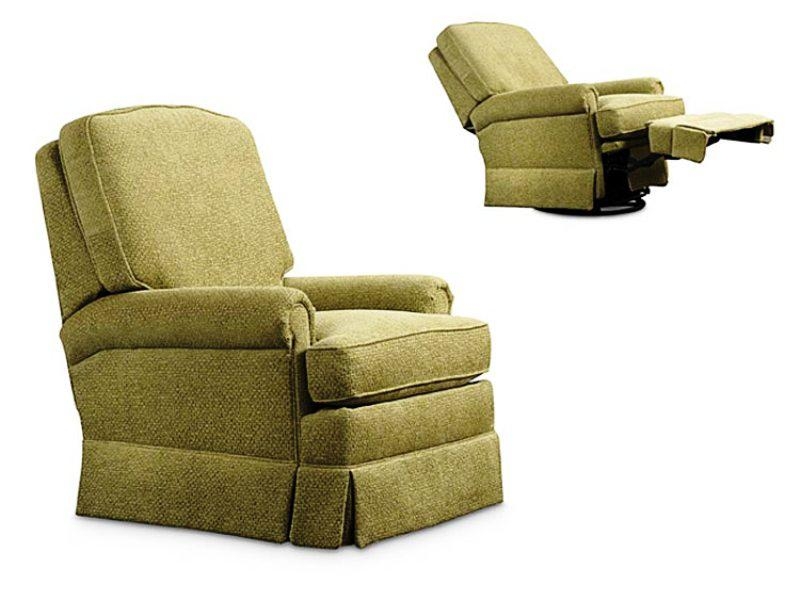 This small swivel rocker recliner distinguishes itself with its light green upholstery and classic design. It can quickly become your favourite afternoon companion, offering a smooth relax after the whole day.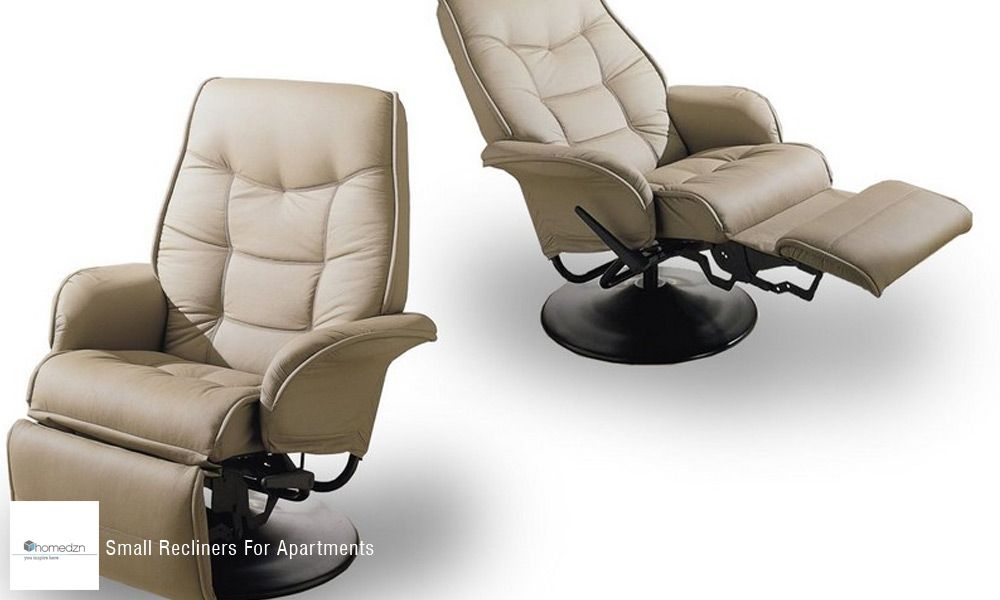 Contemporary casual recliner in light beige leather. Rather small in size - ok for me, my family room is not particularly spacious. A small swivel rocker recliner like this provides a decent level of comfort while not occupying much space.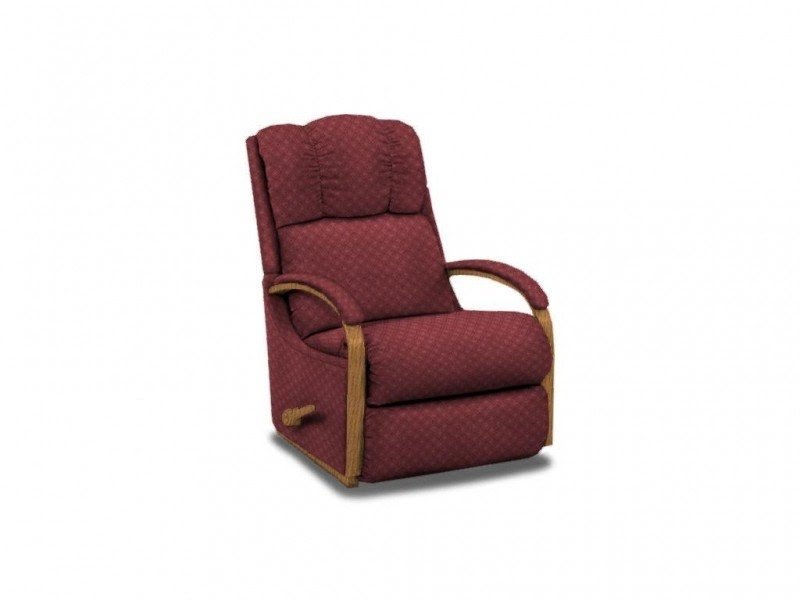 La-Z-Boy Living Room Swivel Recliner 017532 at Babettes Furniture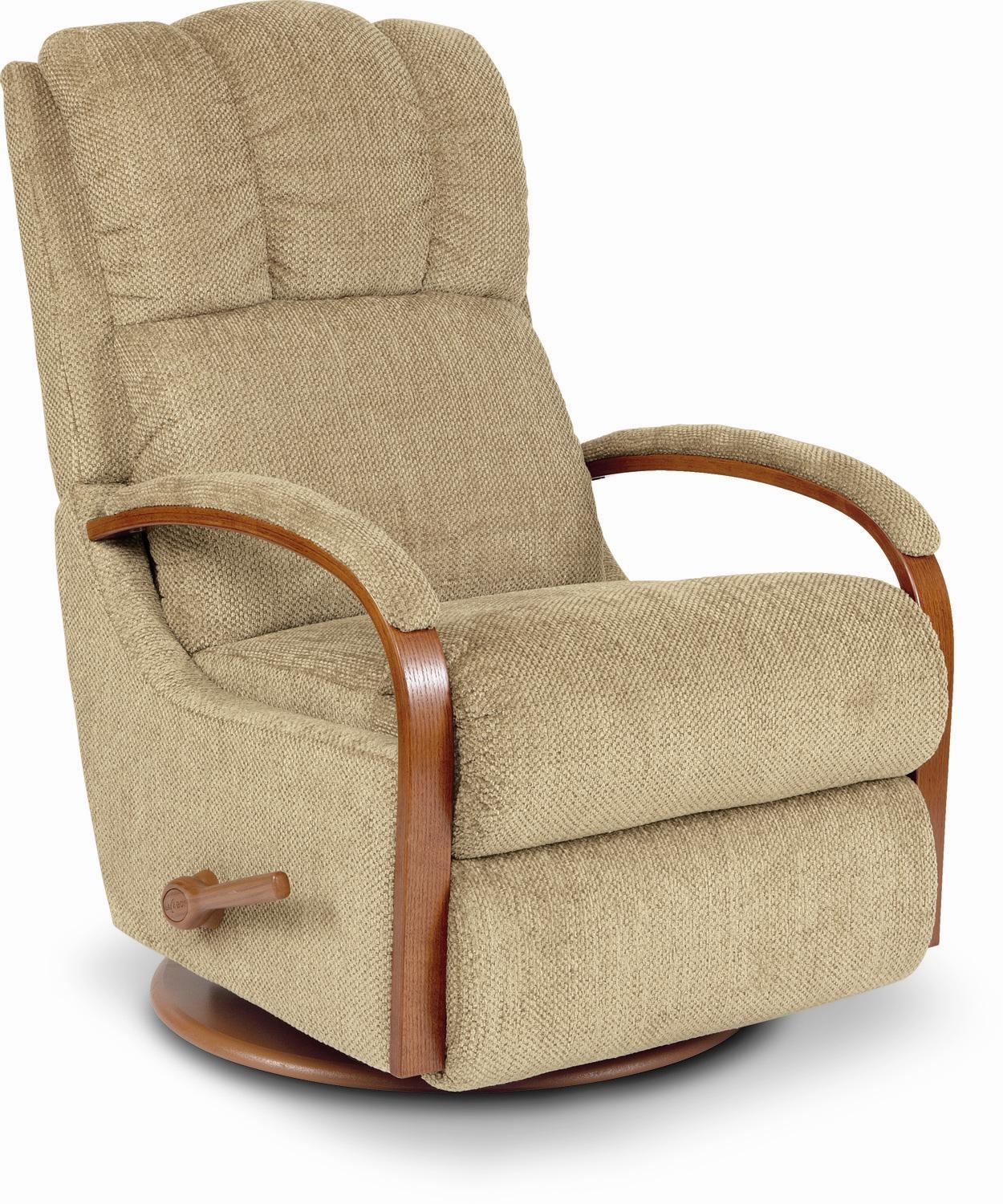 Recliners Harbor Town Reclina-Glider® Swivel Rocker Recliner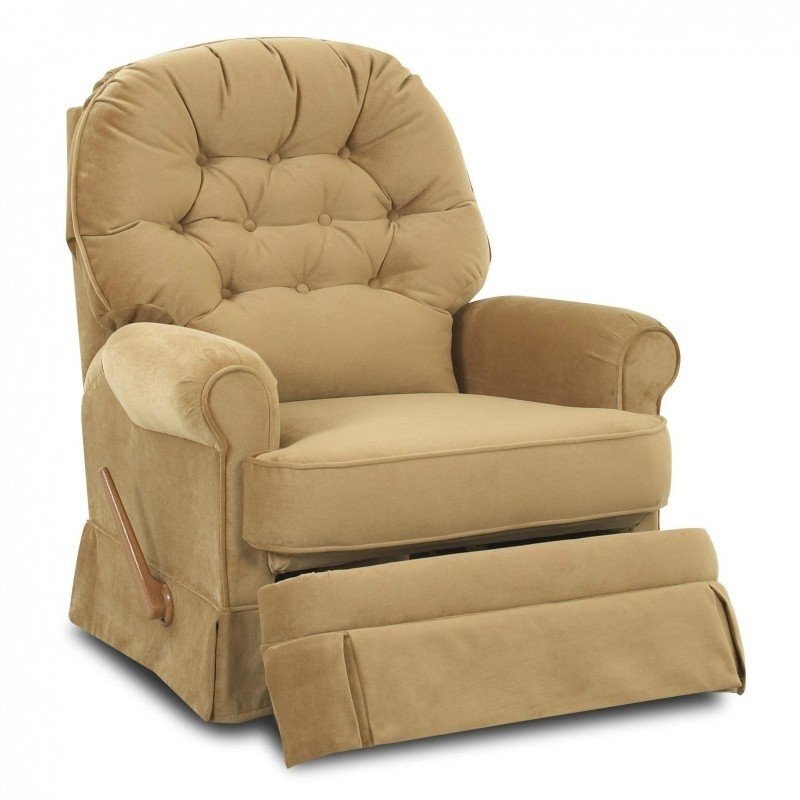 Recliner as additional seating or place for relaxation in all kinds of interiors as needed. It is upholstered with nice touch fabric and finished with decorative quilting on the back. Ideal for watching TV or reading books.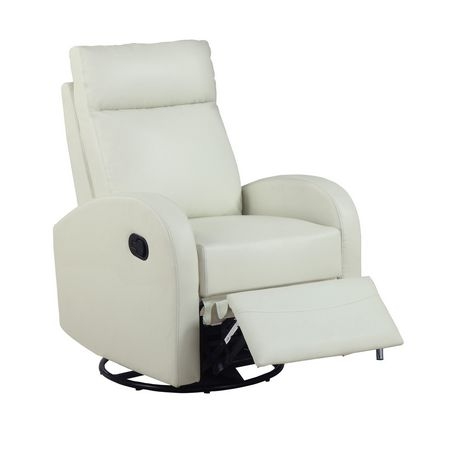 Ivory Bonded Leather Swivel Rocker Recliner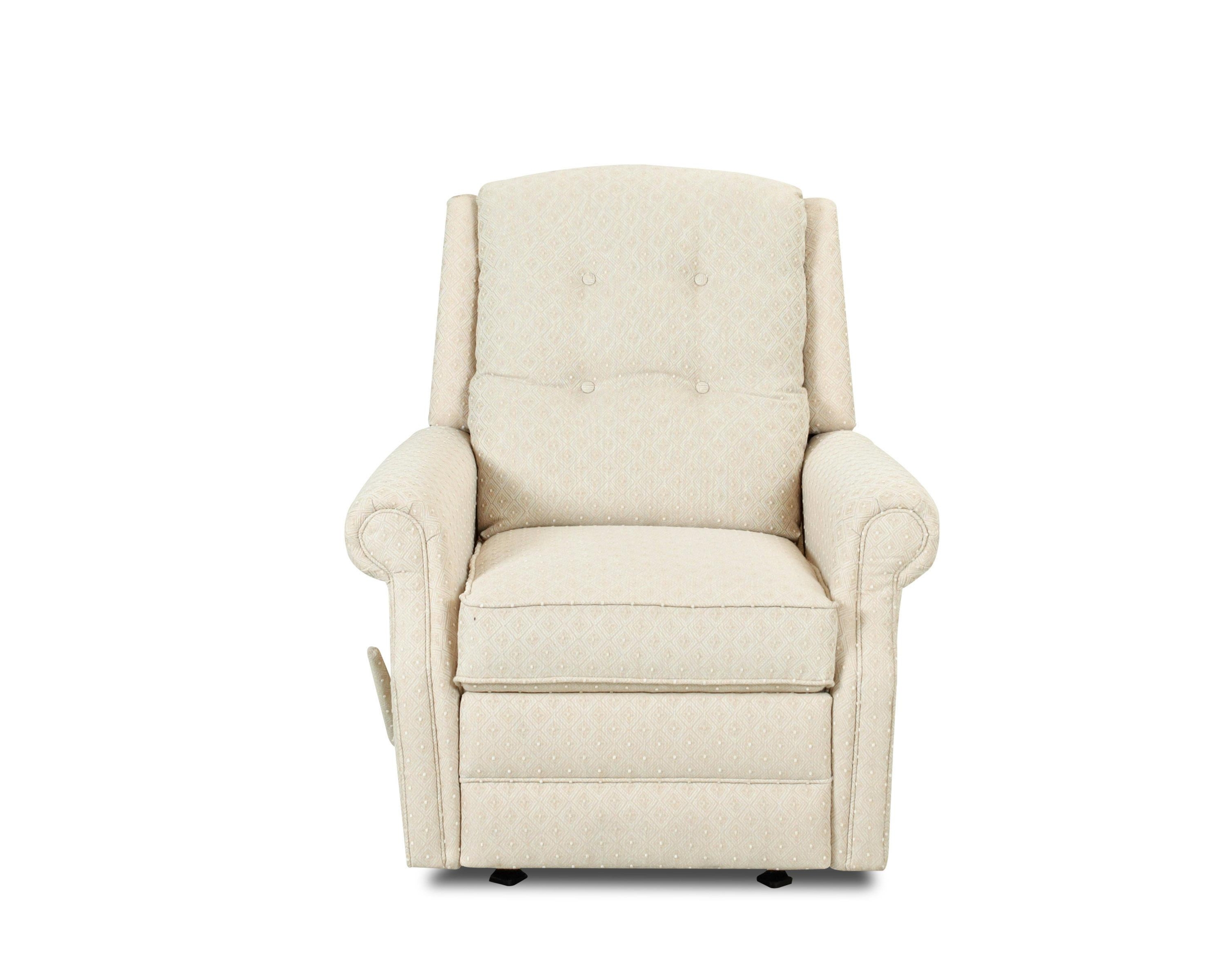 Finished in stylish, white, button-tufted upholstery, this Klaussner rocking recliner constitutes a perfect proposition for one's living room or nursery. Various height and tilt adjustments with adapt fully to your needs and preferences.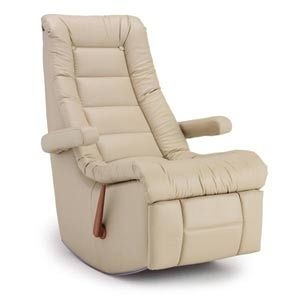 An attractive comfortable modern recliner with a compact metal frame and a lever operated mechanism. It has a deep seat, flat flip up arms, a tall wingback. It's upholstered in patternless pale beige pleather with geometric stitching.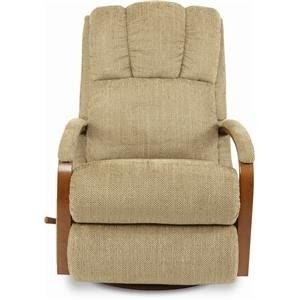 La-Z-Boy Recliners Harbor Town Reclina-Glider® Swivel Rocker Recliner ...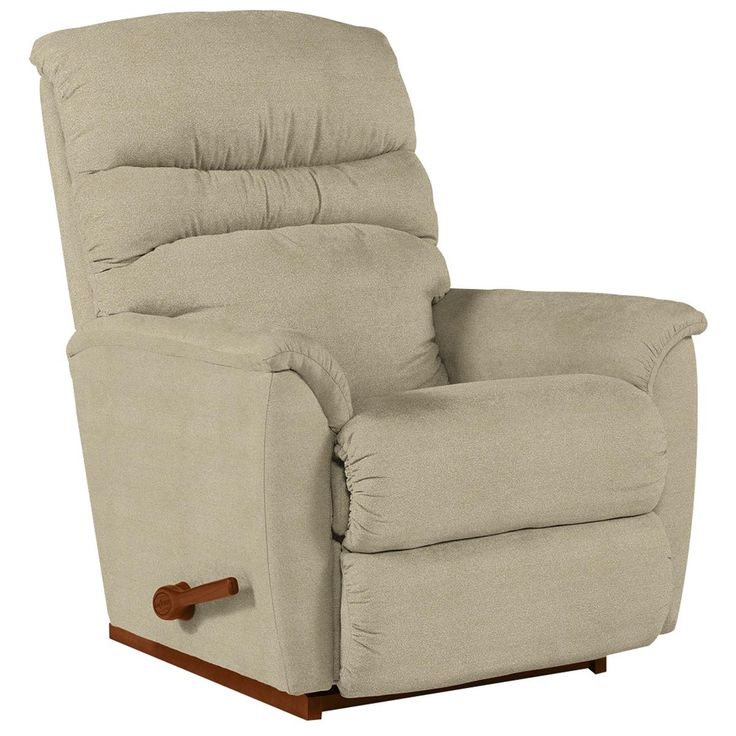 It's highly welcome when a recliner has not only a wide seat, but a tall backrest, too. Add thick, puffy cushions and resilient base and the only thing left is to enjoy the comfort. This small rocker recliner has the perfect proportions and a fine beige upholstery.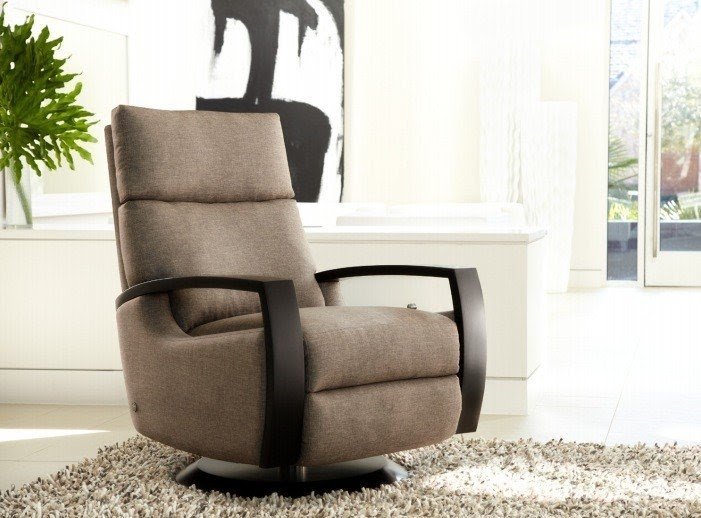 The Contemporary Modern Chloe Comfort Recliner with Wood Legs or a ...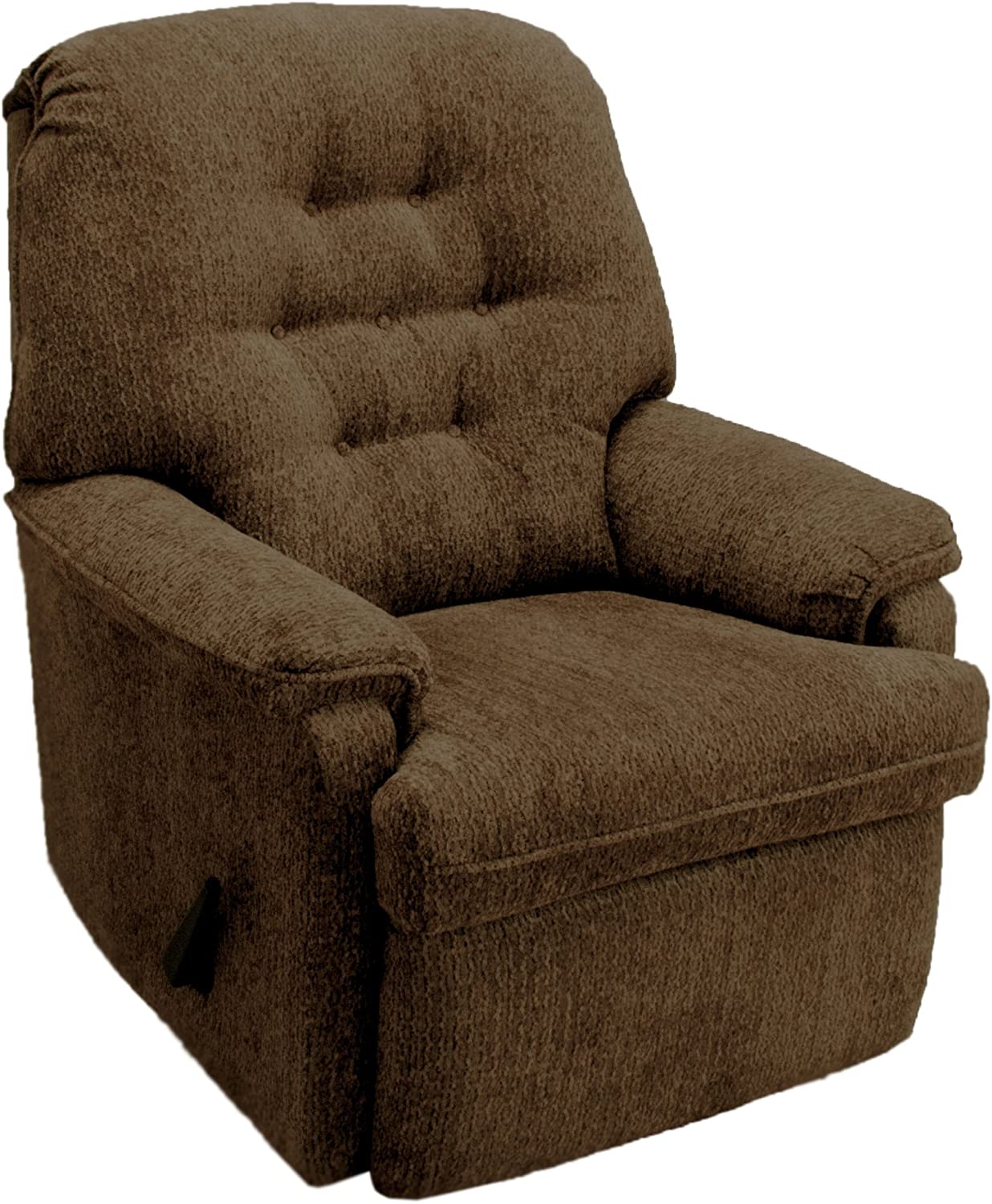 It is a casual and comfortable recliner that has got a lift mechanism and a cafe finish. It is great for your everyday relax and it adds comfort to any living room, family room and other.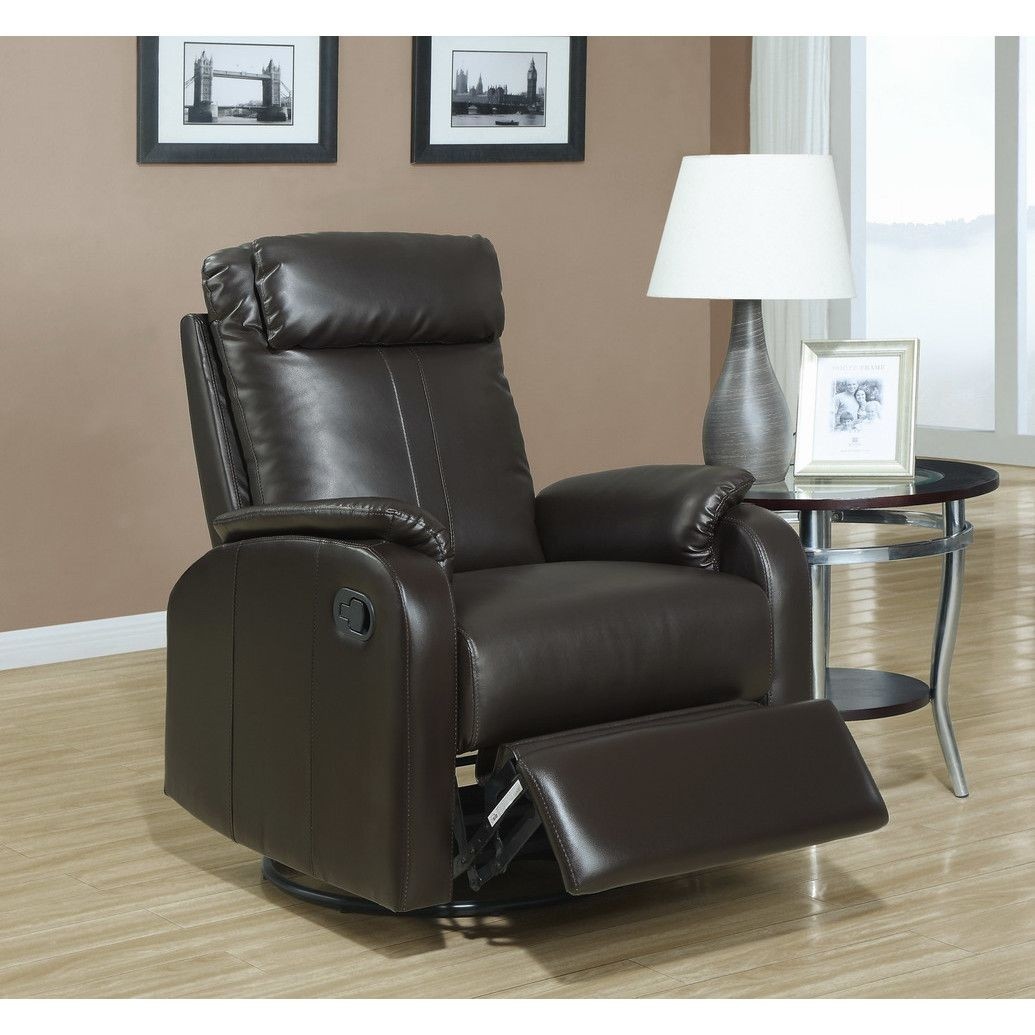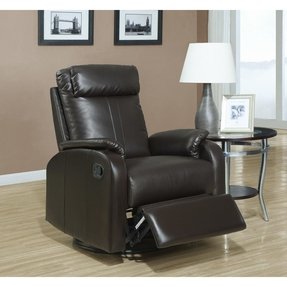 Multifunctional recliner padded with dark brown bonded leather. For comfort, the armrests and headrest are cushioned with an extra amount of filling. The piece is designed to swivel, to rock and to recline.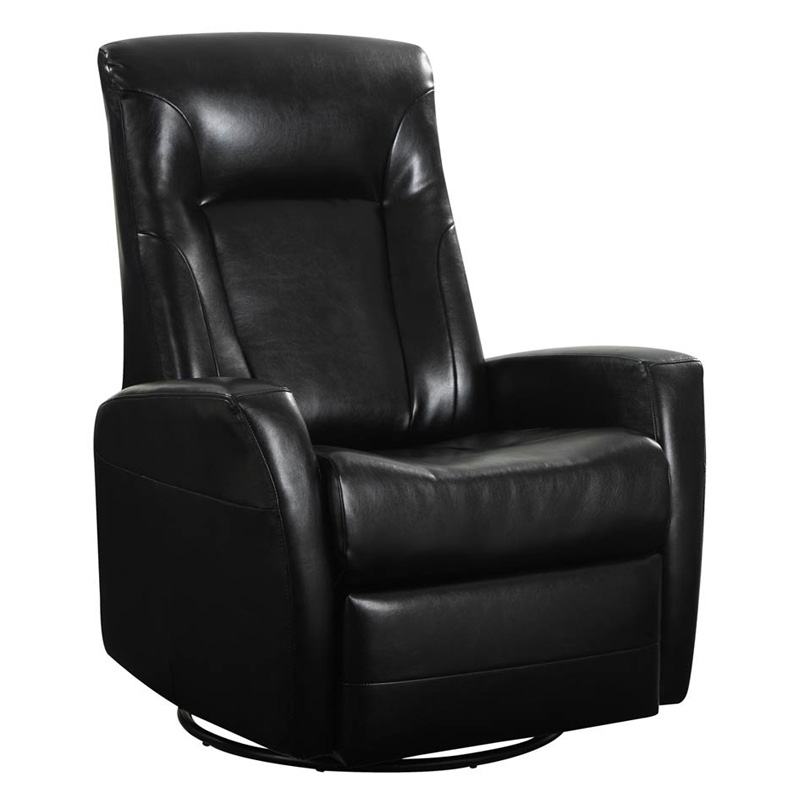 This comfortable recliner not only reclines but also swivels 360 degrees and provides sweet rocking motions. The chair includes a durable frame with metal ring base, and 100% bonded black leather upholstery.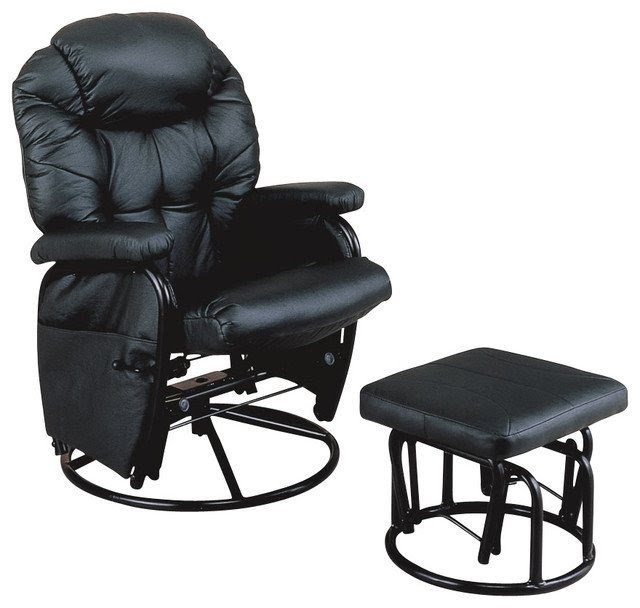 ... Leatherette Cushion Swivel Reclining Glider Rocker Recliner & Ottoman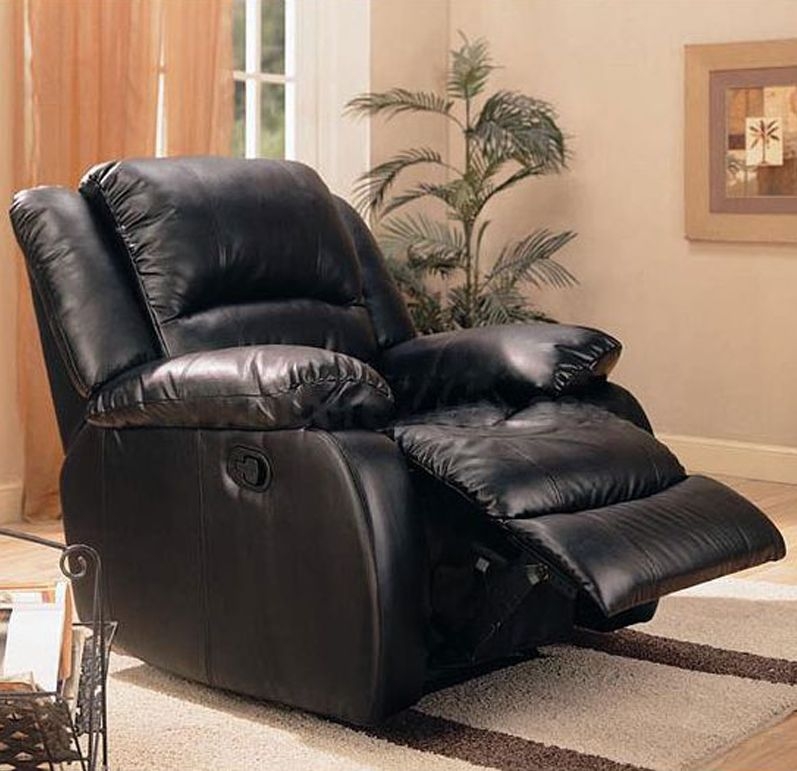 Recliners Upholstered Rocker Recliner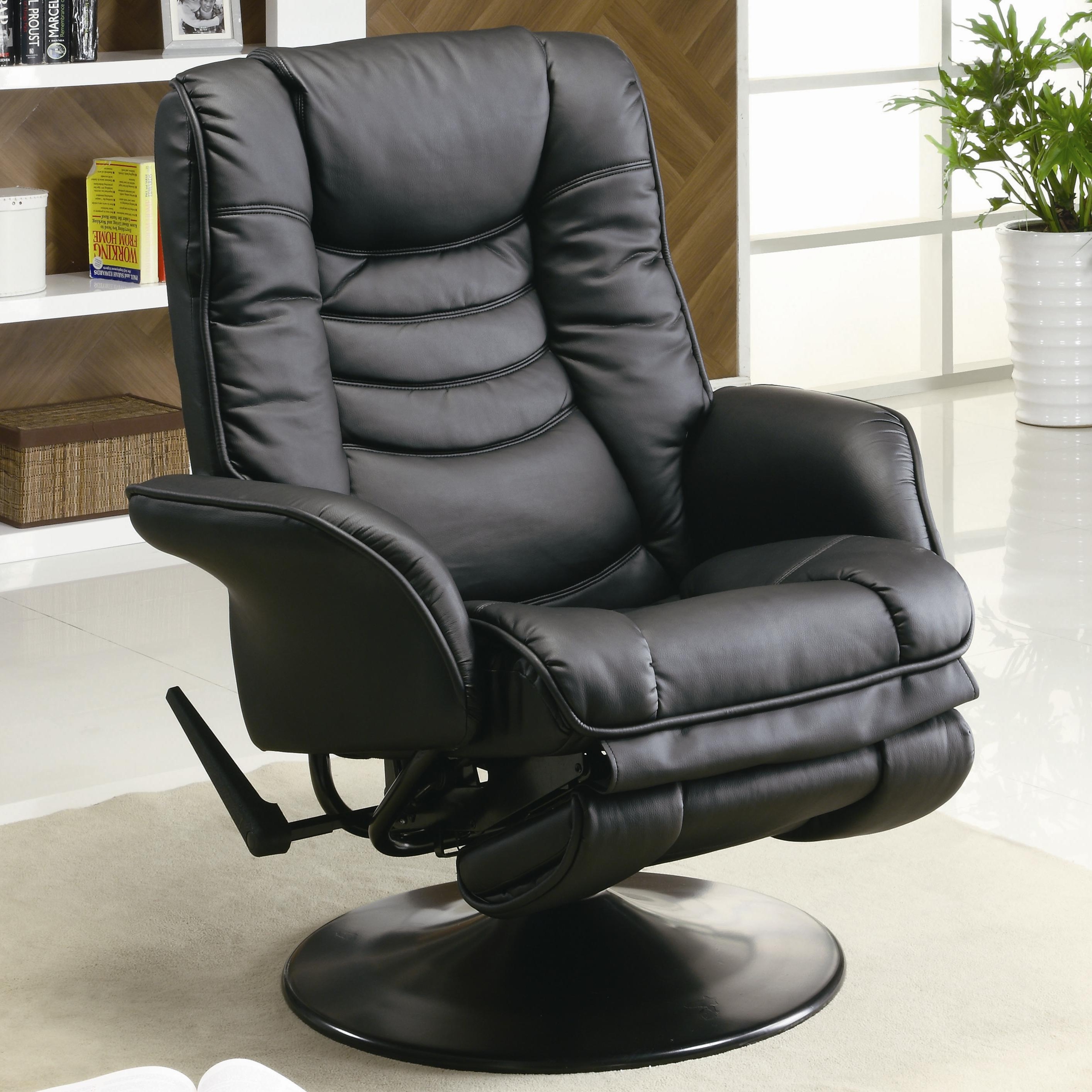 Black Leatherette Modern Swivel Recliner Chair with Black Round Base ...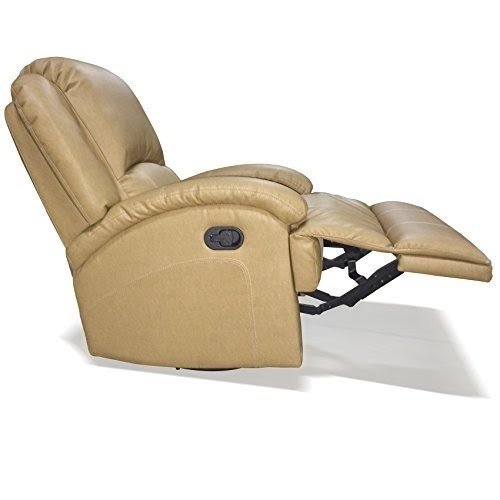 Cozy recliner with big footrest and conveniently rounded armrests. Tan upholstery is warm and inviting, but neutral enough to be easy to mix and match. The backrest of this reclining arm chair is exquisitely puffy!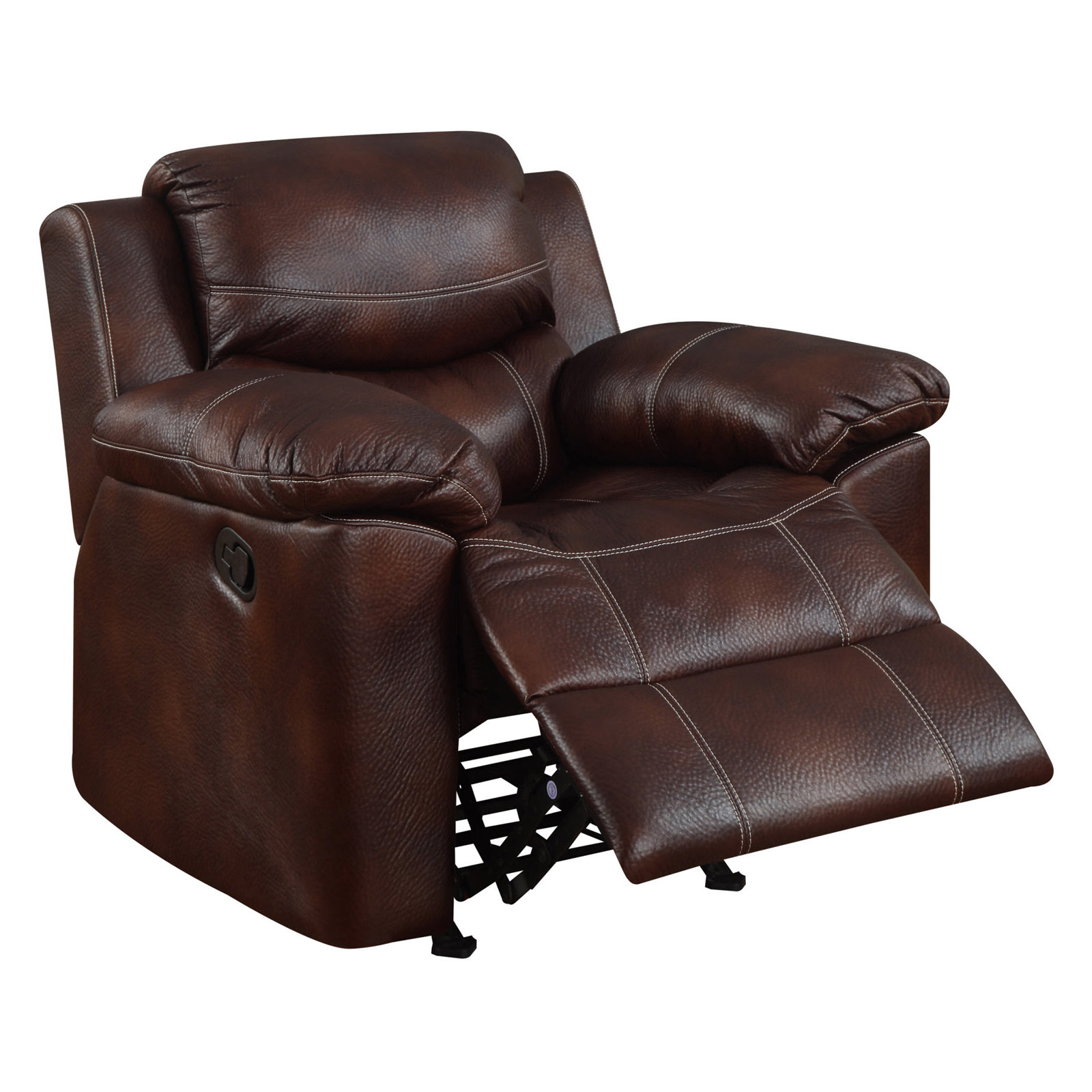 This reclining & rocking armchair is definitely what I need after a busy day. Its construction allows for stretching your legs to their full length, the seat is wide, and the cushioning is conveniently puffy.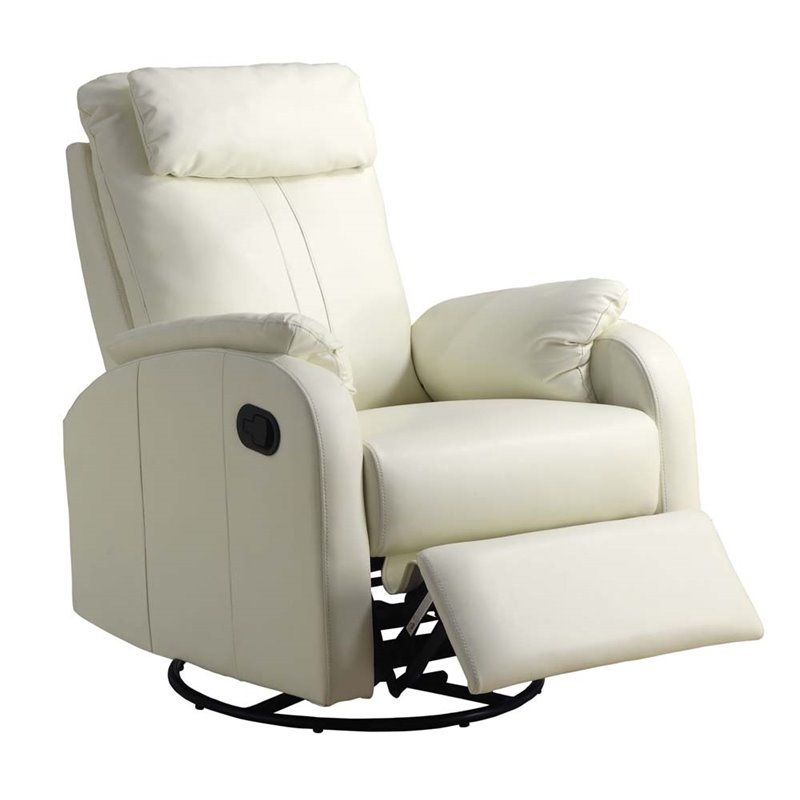 Ivory Bonded Leather Swivel Rocker Recliner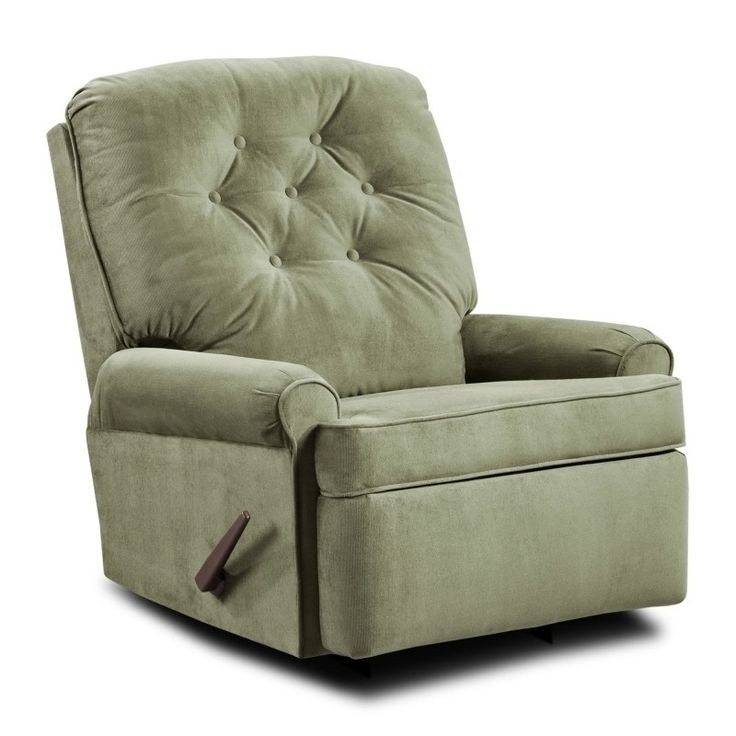 Small Swivel Rocker Recliner - Foter | Rocker recliners ...