Scandinavian Recliners
Scandinavian interior design is characterized by minimalist, clean, and inviting decor, making it a great choice for a modern home. Danish or Swedish style furniture, such as a Scandinavian recliner, is chic, modern, and trendy, but also highly versatile, so it is perfect for styling and adding personal touches.
Scandinavian recliners are popular in living rooms due to their ergonomic design, comfort, and sophisticated look. If you're in the market for the best Scandinavian recliner for your modern home, here are ten stylish models to help you create a statement look in your living room, office, or bedroom.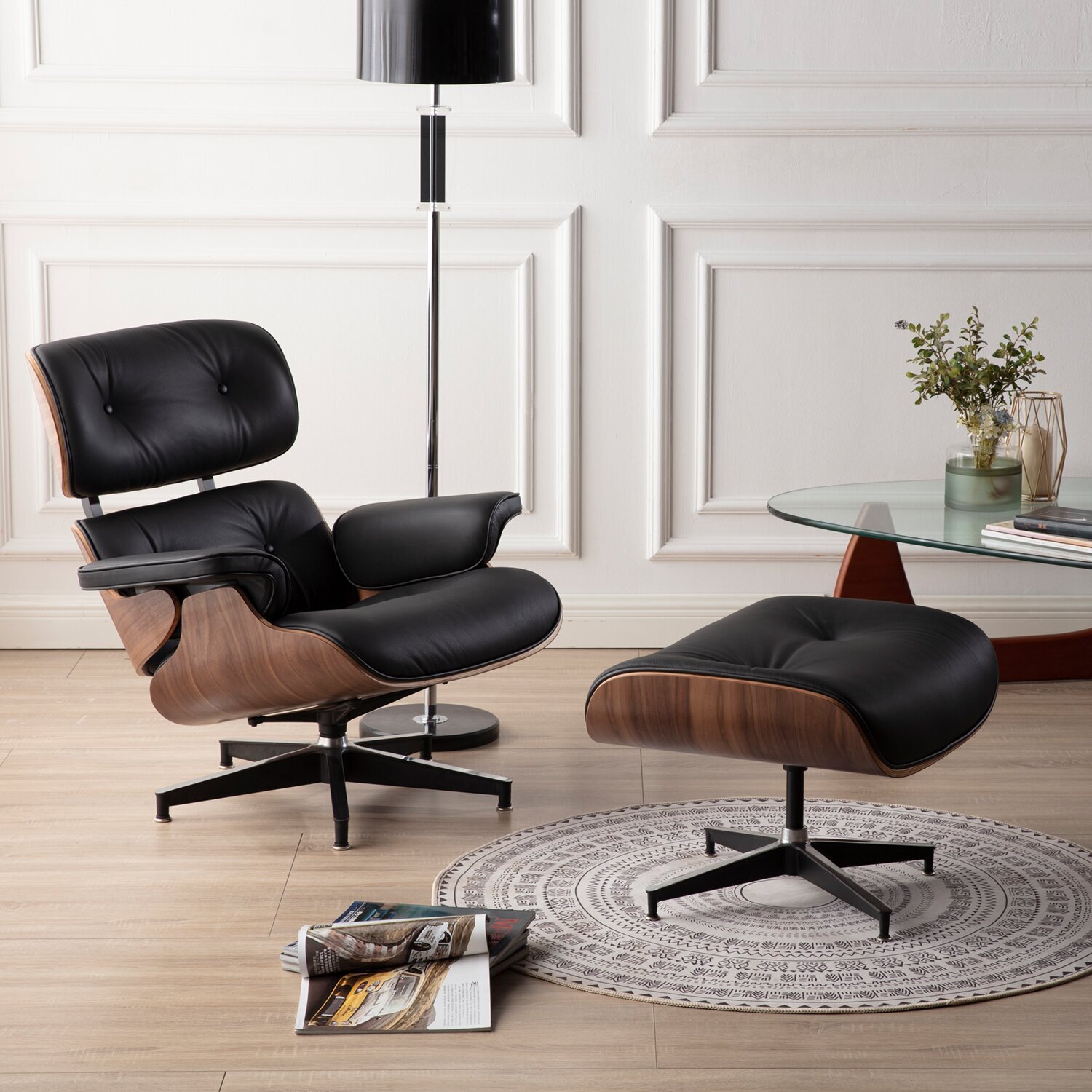 A Wood and Leather Swedish Chair and Ottoman

Scandinavian style often relies on creating contrast between interior decor items. Look for Swedish leather recliner chairs with a matching ottoman that features a bold combination of polished rosewood and genuine full-grain leather in a dark shade, like black or chocolate. This type of recliner offers the perfect contrast of textures and colors to create a visually appealing aesthetic in your modern home.
Ergonomic Scandinavian recliners are one of the most comfortable furniture pieces for work, reading, or enjoying your morning coffee, but you can soften your modern space with additional contrasting accessories and furniture items. Consider adding a glass coffee table or a tall metallic floor lamp to create eye-catching textural contrast.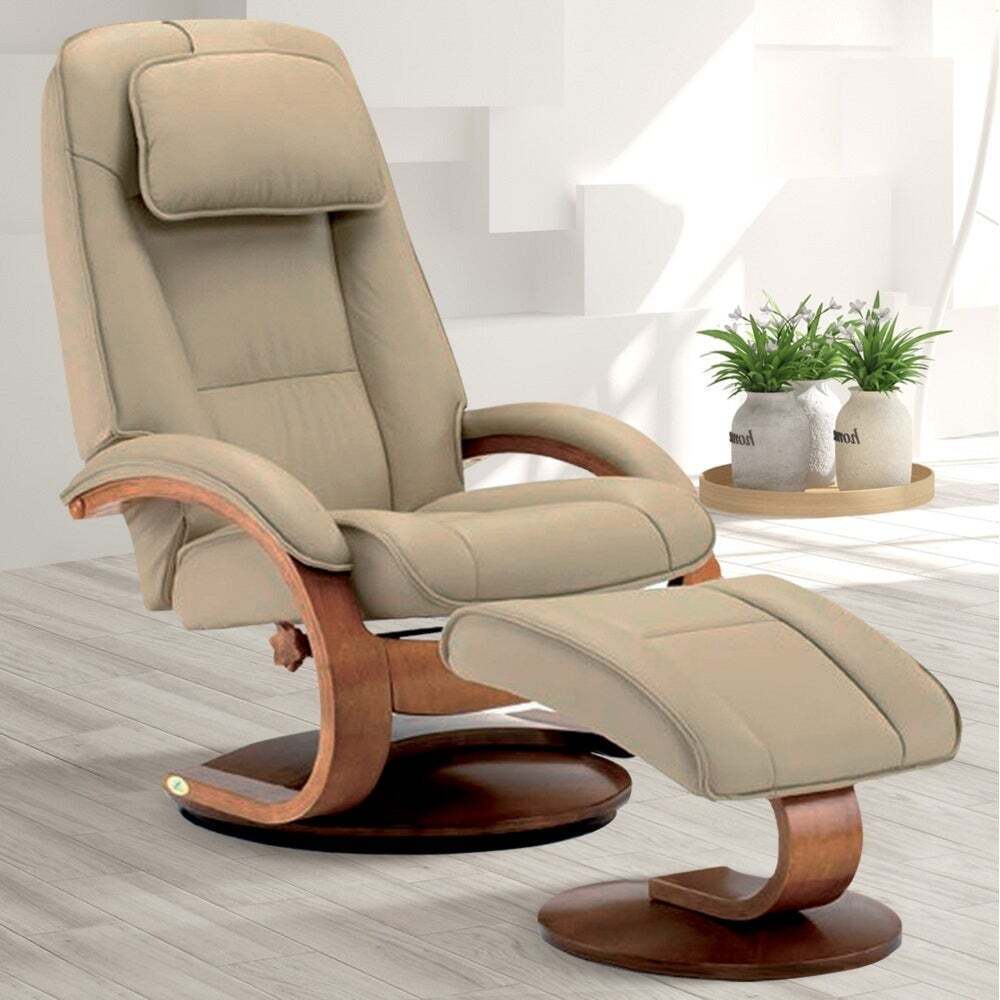 A Danish Recliner With Swivel Function

Top-grain leather 360° swiveling Danish recliner chairs are perfect seating options for a contemporary style reading corner. For optimal comfort, choose a recliner with memory foam cushions and a robust steel frame. The recliner should have several adjustable positions, so you can curl up with a book or stretch out and take a nap.
While a floor or table lamp providing directional task lighting is the best option for reading to minimize eye strain, a string of fairy lights or a scented candle can offer additional ambiance in your modern living space.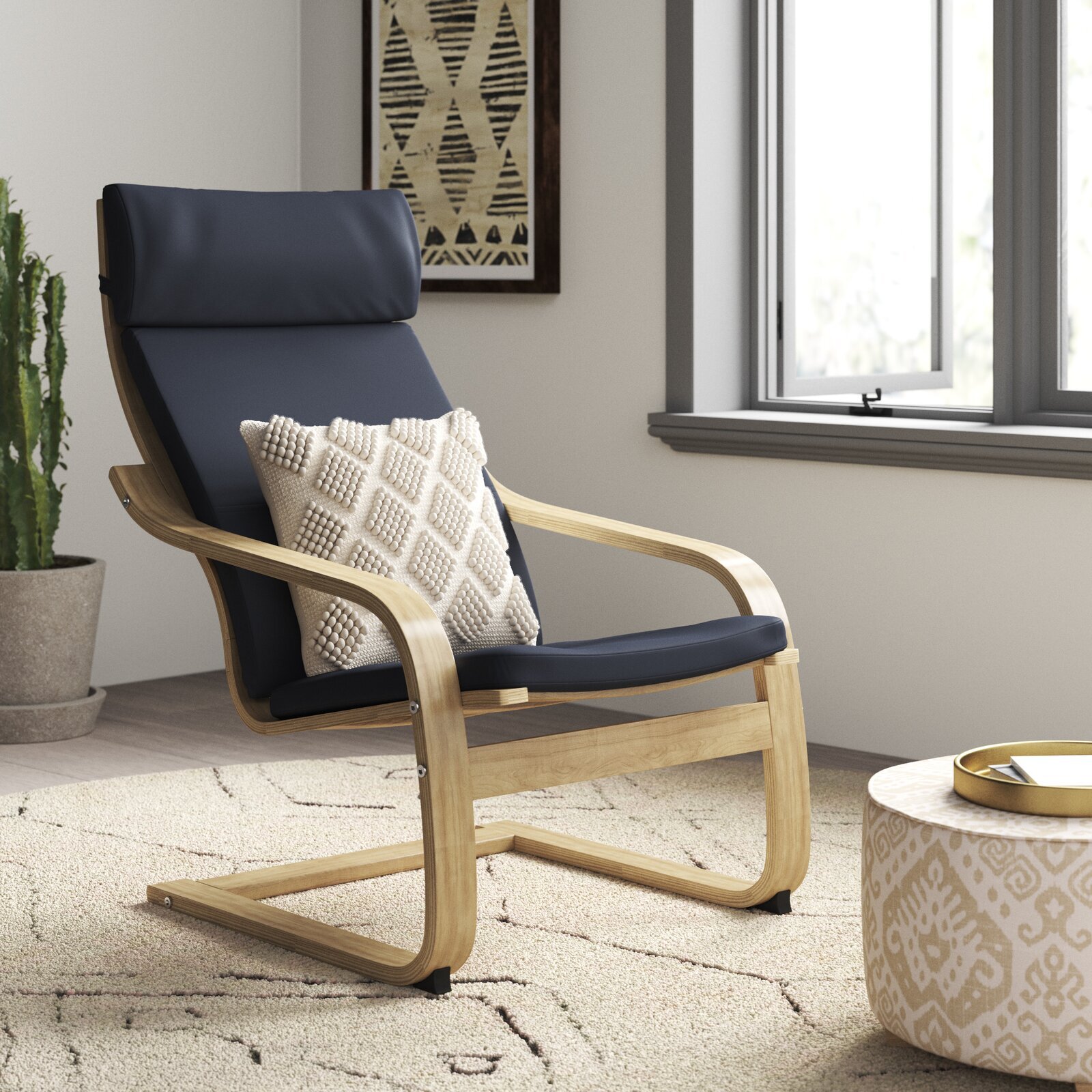 Classic Cantilever Base Recliner

One of the best Scandinavian recliners for a modern, minimal home, a classic cantilever-style chair offers a comfortable place to kick back, without disrupting the clean lines of your living space.
The bentwood solid beech frame offers two different reclining positions, one at 90° and another at 45°, activated via manual push-back release. The foam-filled seat cushions are covered in faux leather that is easy to clean and care for, and the added head cushion provides additional support while reading, working, or watching TV.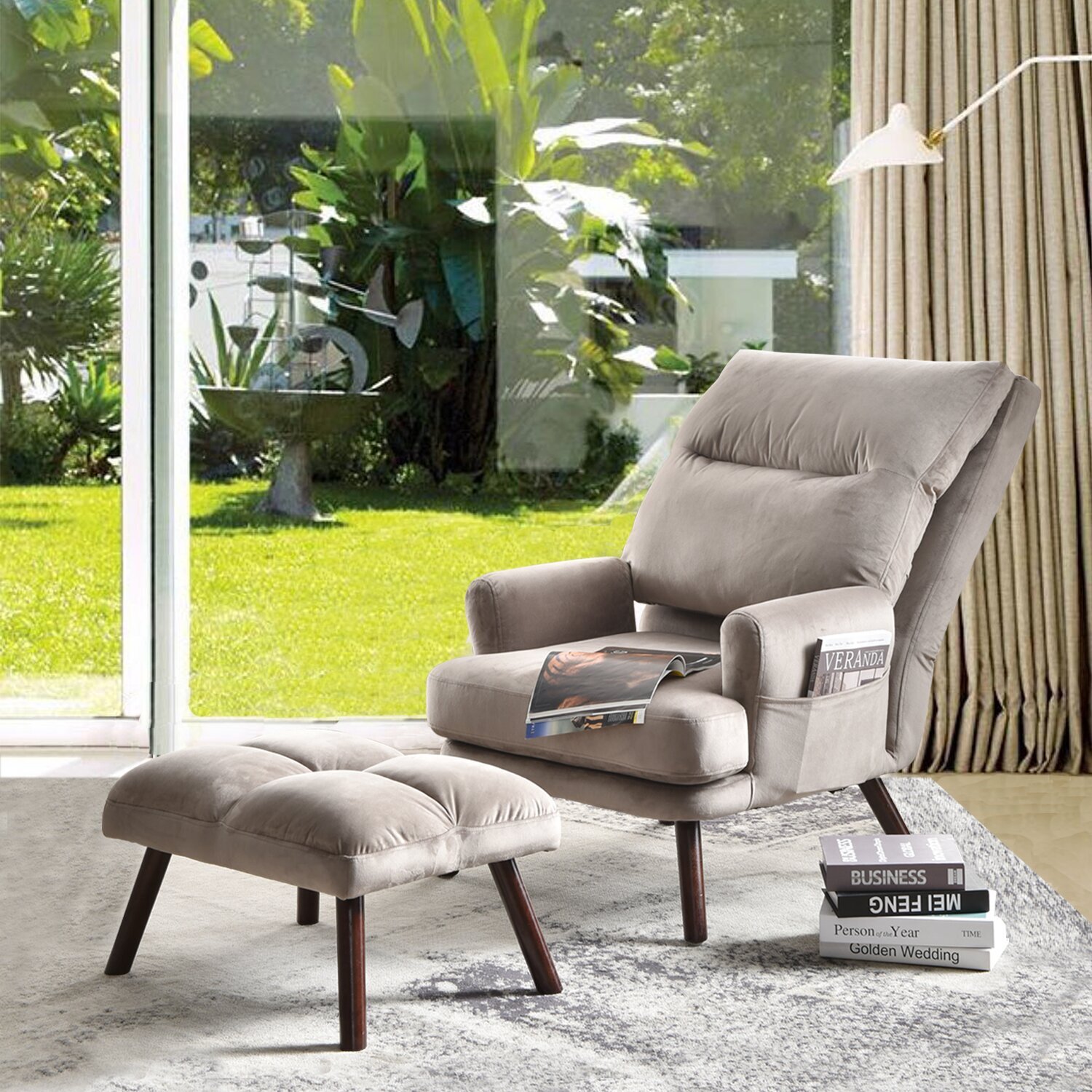 Fully Adjustable High Back Recliner

An ultra-plush high back recliner is ideal for a modern home office, guest room, or bedroom. With a matching ottoman and a backrest that reclines to a fully prone position, you can use the chair for afternoon naps or even as a guest sleeping arrangement. Side pockets allow you to store reading materials and remote controls.
Choose a high-backed recliner in a plush upholstery fabric like velvet or pure linen to add a touch of luxury to the space. Place your chair near a glass door and decorate the area with potted flowers and plants to incorporate the nature-based Scandinavian design aesthetic.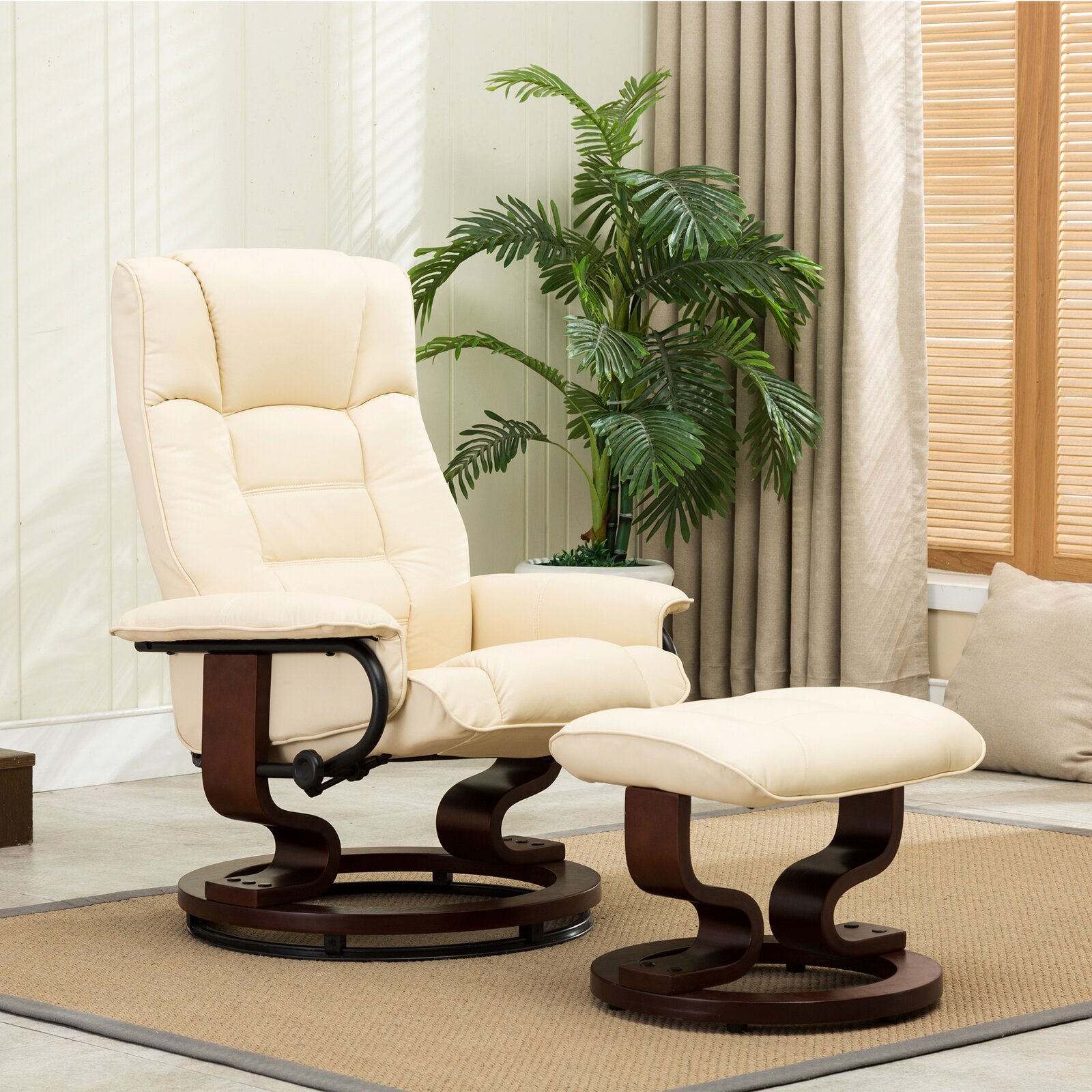 Swedish Chair and Ottoman with Wooden Accents

Scandinavian style recliners with wooden accents are popular for offices and libraries, providing a modern yet charming aesthetic. Complete with a matching ottoman, the faux leather recliner is suitable for commercial use or your home office, ensuring comfort when sitting for long periods.
The seat, back, and arms of the recliner are heavily padded with thick, high-quality sponge filling to promote relaxation.
Enhance the coziness of the recliner by adding nearby Scandinavian-style lamp lighting and a house plant or nature-inspired painting.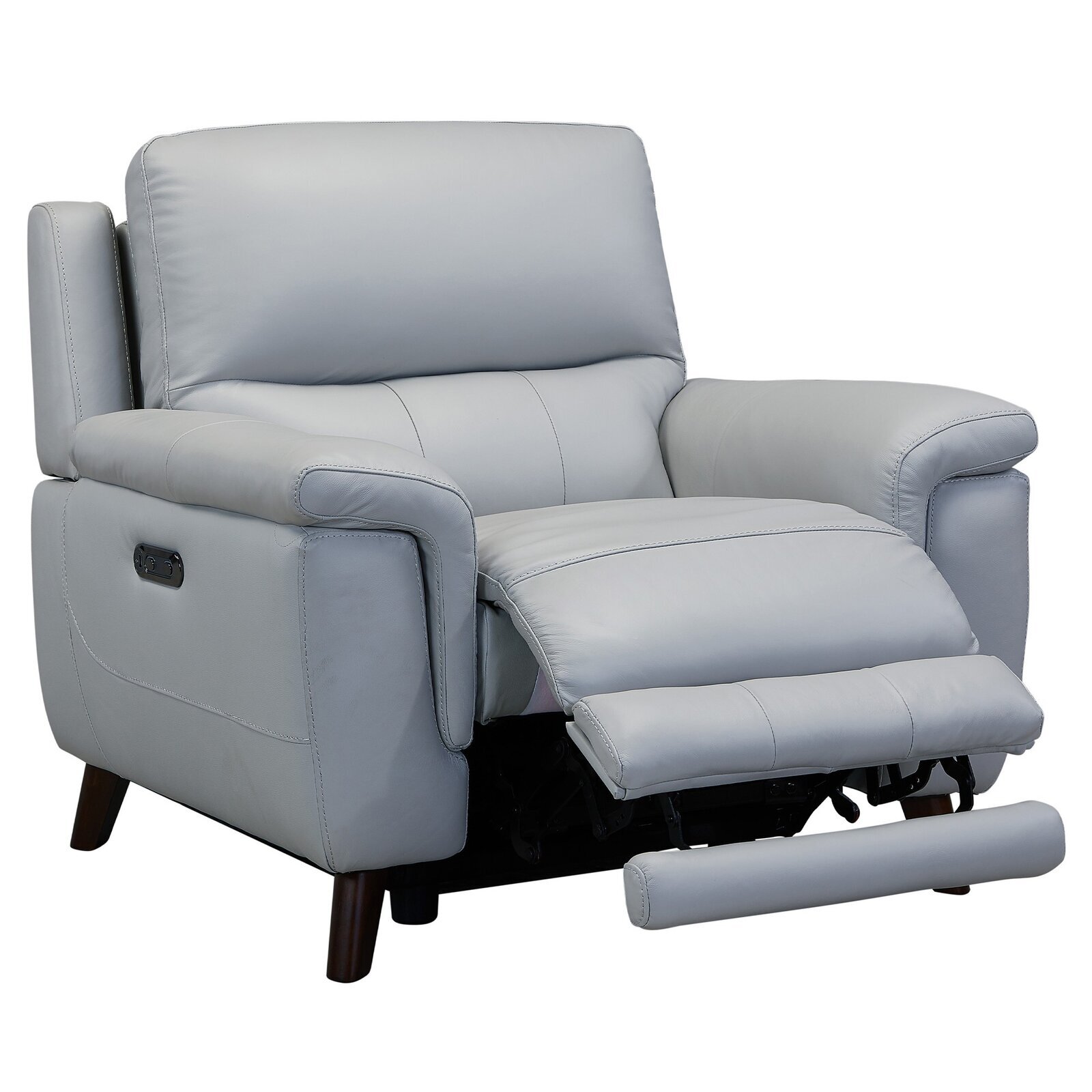 Luxurious Contemporary Oversized Recliner

Oversized recliners are statement pieces for your living room and this luxurious chair is the perfect place to relax after a long day. The power recliner features two positions to choose from, with a no-motion base. The seat cushion is removable for easy cleaning and maintenance.
Take full advantage of the modern luxury of this oversized Scandinavian recliner chair by using the integrated USB port to charge your devices while seated. Complete the statement by placing a tweed rug on the floor of the space and draping a fleece blanket with a chevron pattern over the arm of the chair.
$2299.99 $2499.99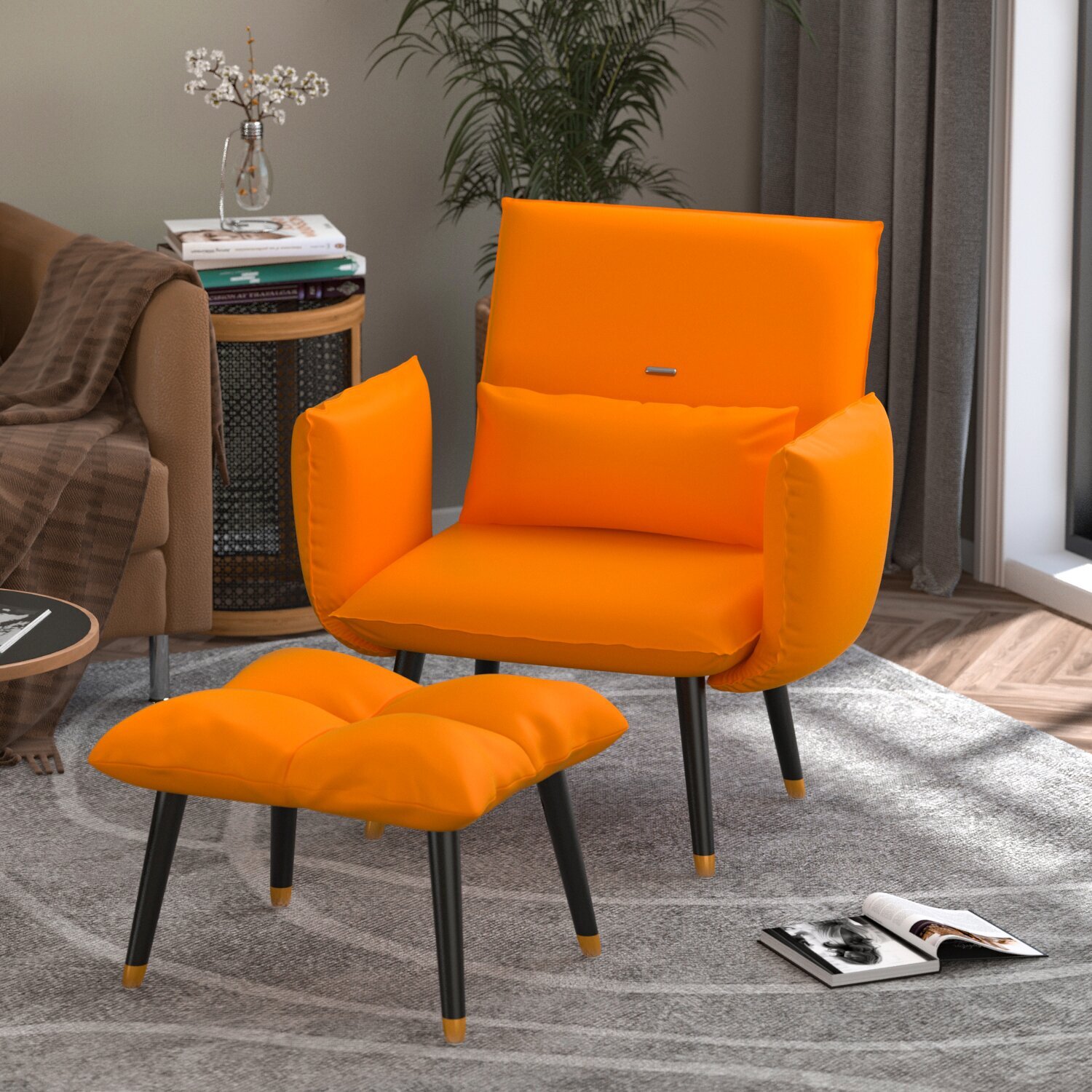 Bold Manual Glider and Recliner Combo

A key element of modern design is taking risks, and a sleek recliner in a bold hue is the perfect way to add flair to the otherwise subtle Scandinavian style. The manual, ergonomic Swedish chair and ottoman features three different positions for reclining, supporting a capacity of up to 200 lbs.
The frame of the chair and its contemporary black legs are made of durable, solid wood, while the leather cushions contain soft foam padding to support your back, arms, and neck while seated. Match your recliner's bright orange upholstery with a similar shade mat, pillow, or art piece.
$263.99 $353.99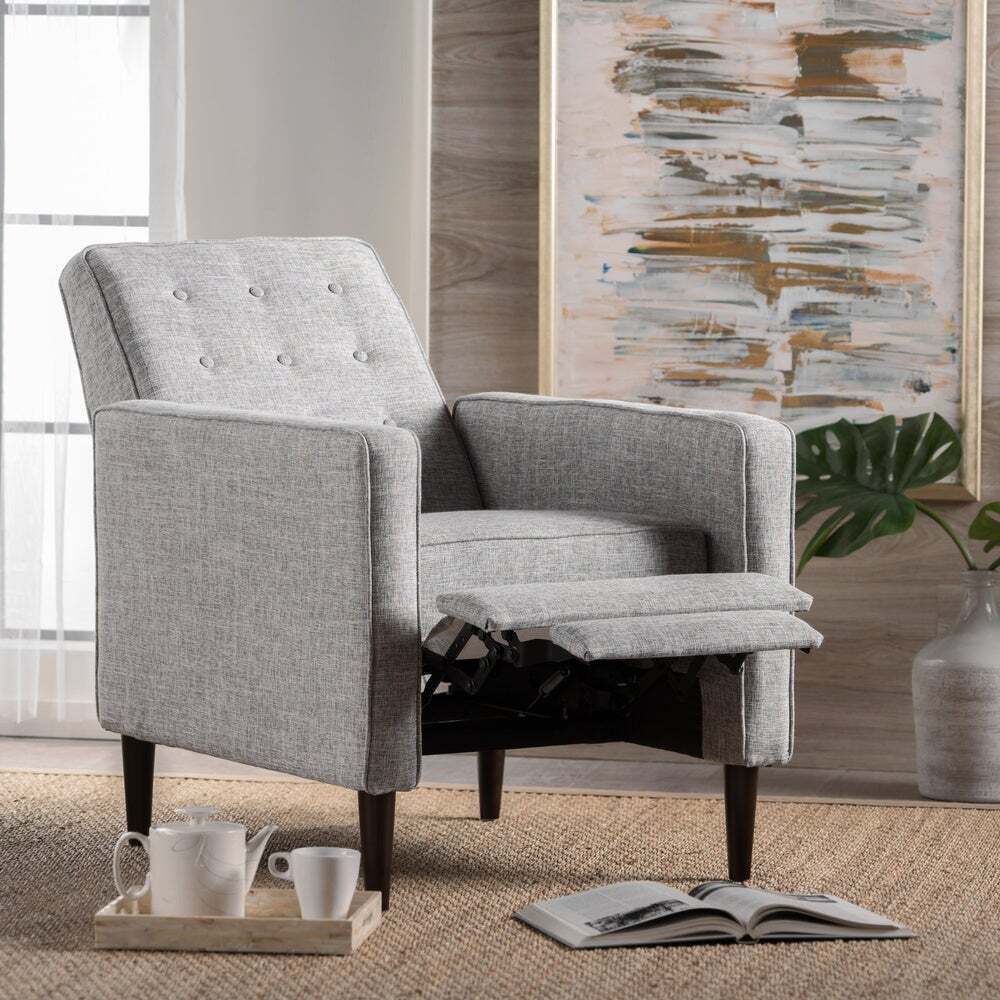 Mid Century Modern Recliner

The mid-century modern tufted Scandinavian recliner chair with a straight back and retro silhouette provides the perfect mix of style and comfort. The dark espresso finish birch wood legs create a beautiful contrast against the light, waffle stitch upholstery. The cushions are semi-firm, and reclining is made simple with the no-frills, push-back design, and footrest.
A great way to style modern tufted recliners is to incorporate floating shelves above or around them. Floating shelves are neat, linear, and evoke calm, promoting the Scandinavian minimalist design principle.