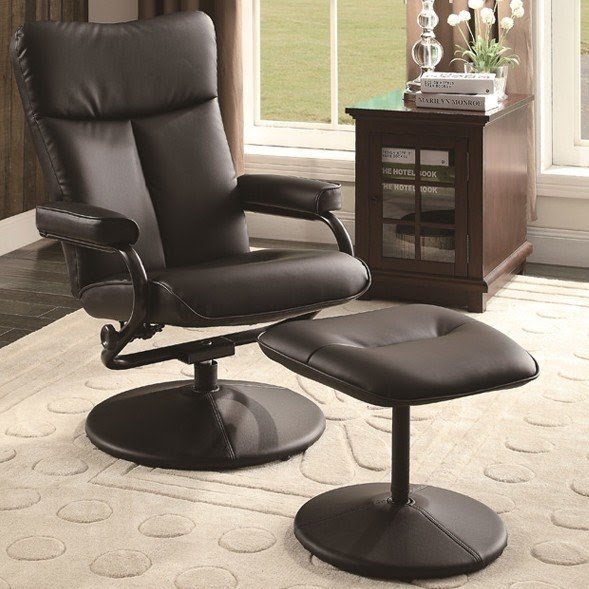 Charlie Swivel Recliner & Ottoman Set
Arranging the interiors of the house? Try swivel recliner and ottoman set as an option. It is always a good-looking addition and piece of furnish. Anyway, you will be delighted of the quality.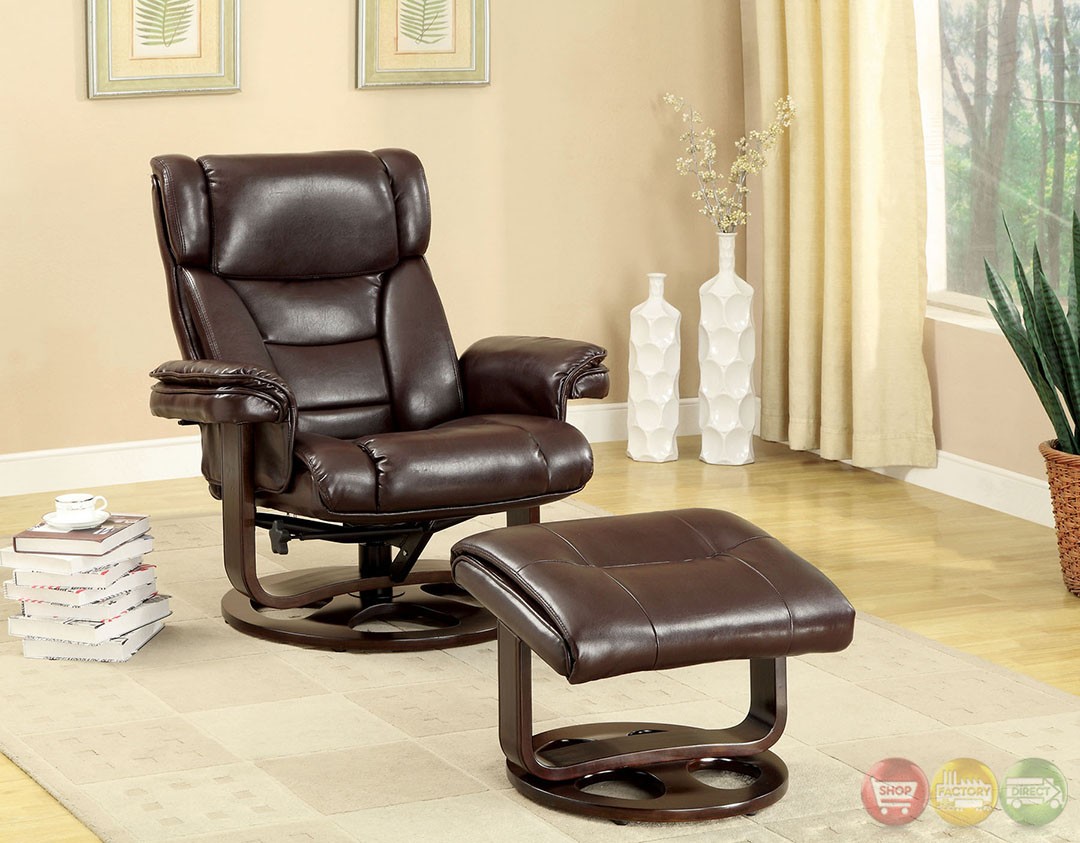 Furniture Of America Brown Bonded Leather Swivel Recliner With Ottoman Set
Swivel recliner and ottoman mounted on wooden base. It is upholstered with high quality leather. Carefully profiled back is finished with solid seams. Ideal for reading books, watching TV and more.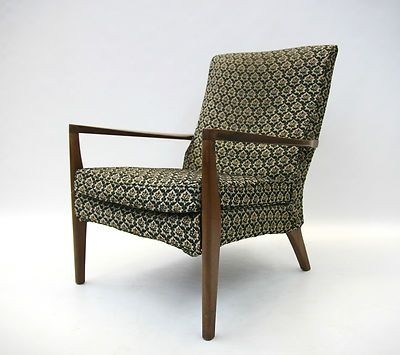 Parker Knoll Armchair Retro 50s 60s Vintage Easy Lounge Chair Mid Century Teak
If you like the vintage character of mid-century design, this Parker Knoll armchair shall appeal to you. Deriving from the 1950s or 60s, this teak wood chair constitutes a solid and stylish construction.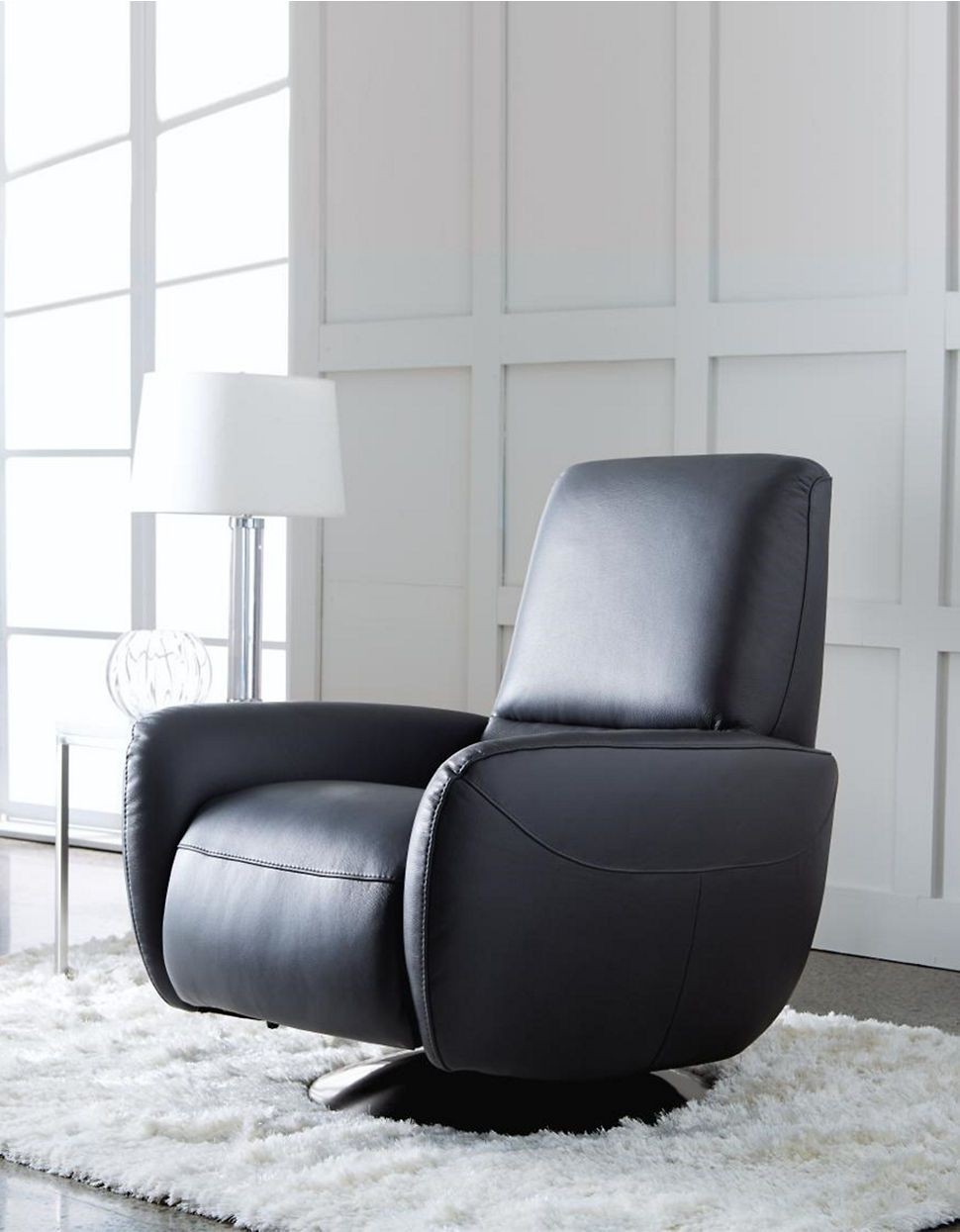 Home | Furniture | Franca Leather Swivel Recliner | Hudson's Bay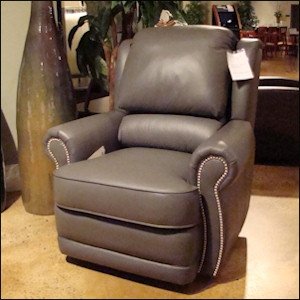 Recliner chair covered with brown leather. This piece of furniture is a handmade product with a steel spring seat support and manual reclining mechanism that provides many comfortable postures. Its double layered hardwood frame provides additional support.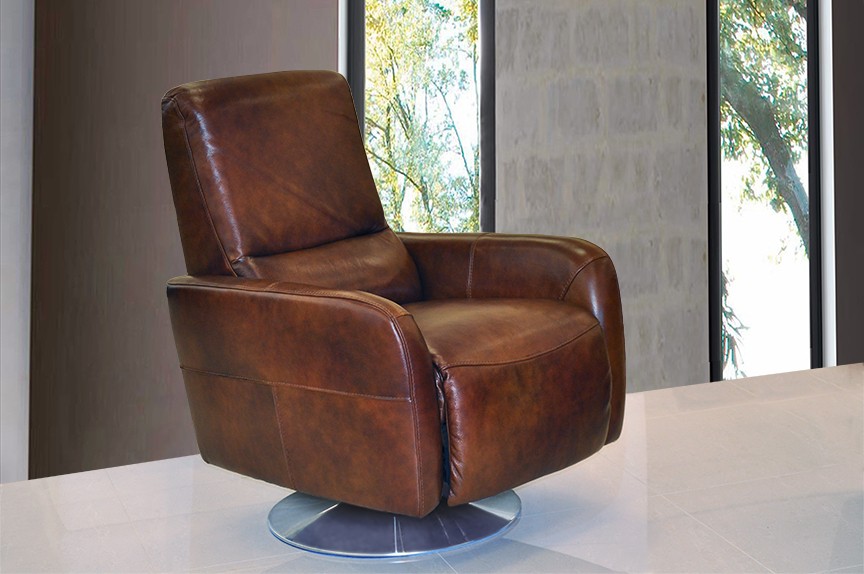 Celestino Modern Leather Recliner Chair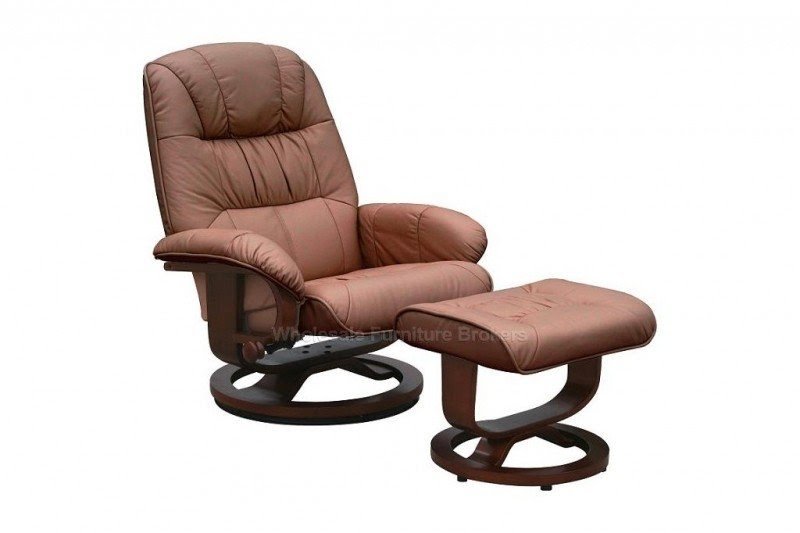 Modern swivel recliner featuring plum padding all-round and a superb light brown leather upholstery. The recliner also features a high back design and sits on a sturdy rounded base for extra support. It also comes with a matching footrest for impeccable luxurious living.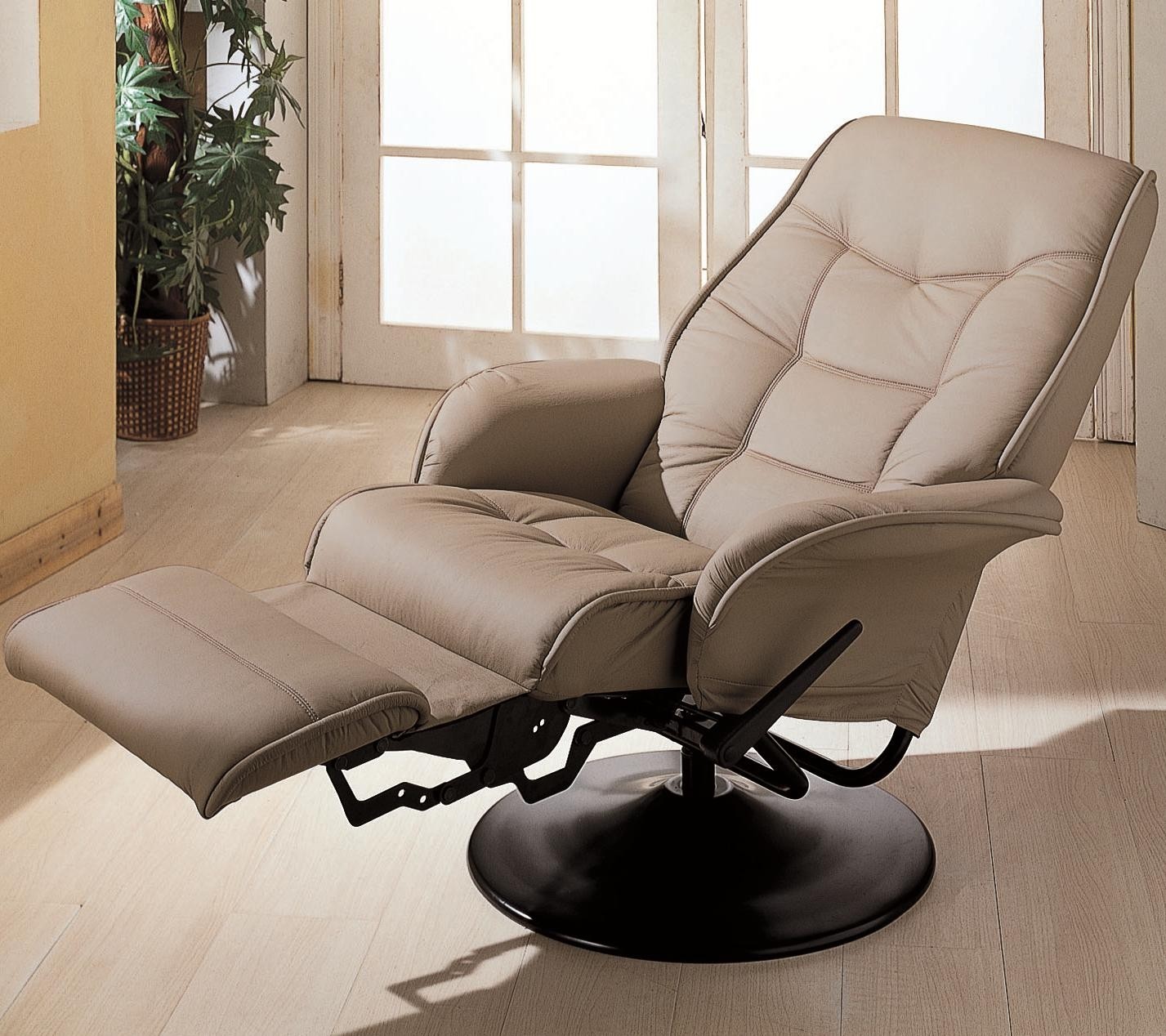 This folding swivel recliner chair is not only a way to relieve your stress and effectively rest, but also high-quality beige leather upholstery and a smooth mechanism based on a metal base, in black color. You can everything.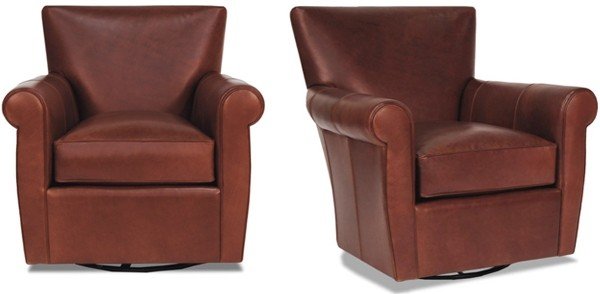 A set of elegant swivel recliner chairs in a classic design. They feature traditional, rolled armrests and a tall backrest. The pieces are fully upholstered in top quality, brown leather with a smooth feel.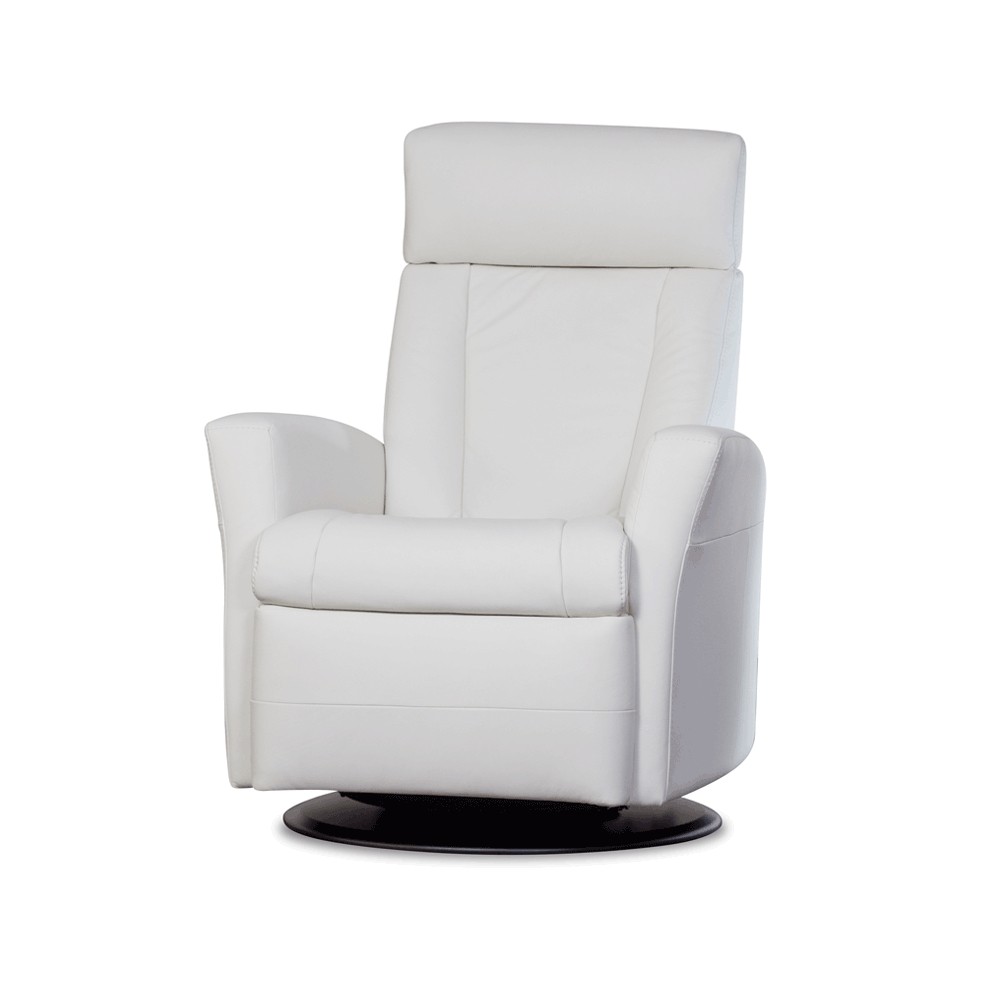 Ultra-modern swivel recliner chair standing on a sturdy rounded metal base. The recliner also comes with plum padding and a beautiful high back design to enhance comfort. It' s finished in stunning white leather upholstery for impeccable stylish class.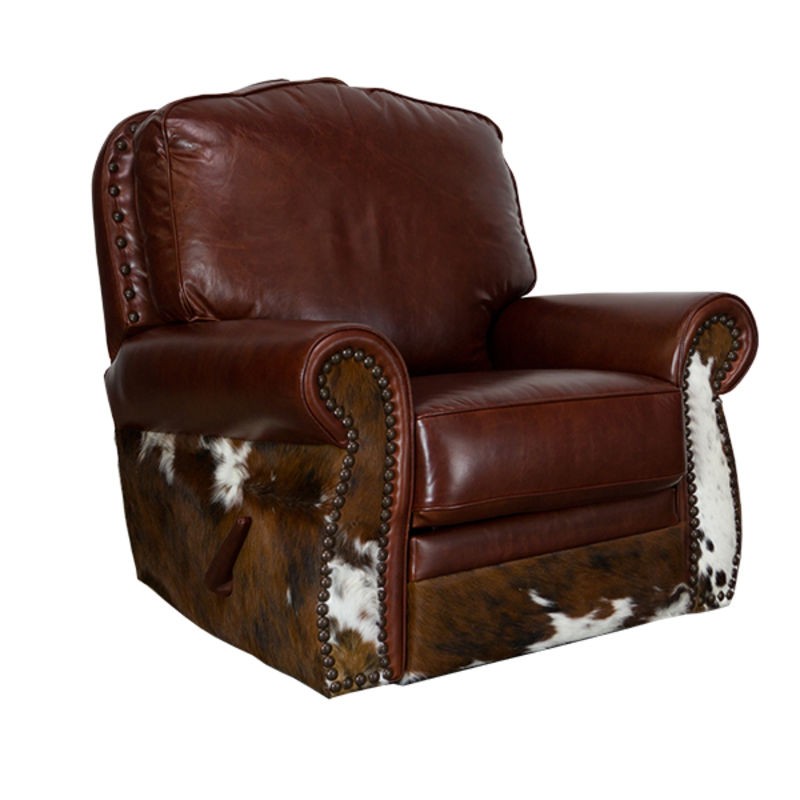 Well-built swivel recliner featuring a superb antique look. The chair is supported by a sturdy frame and comes heavily padded with plum cushions around the seating area. It's then finished in dark brown leather upholstery for outstanding style. The chair also offers beautiful detailing around the sides.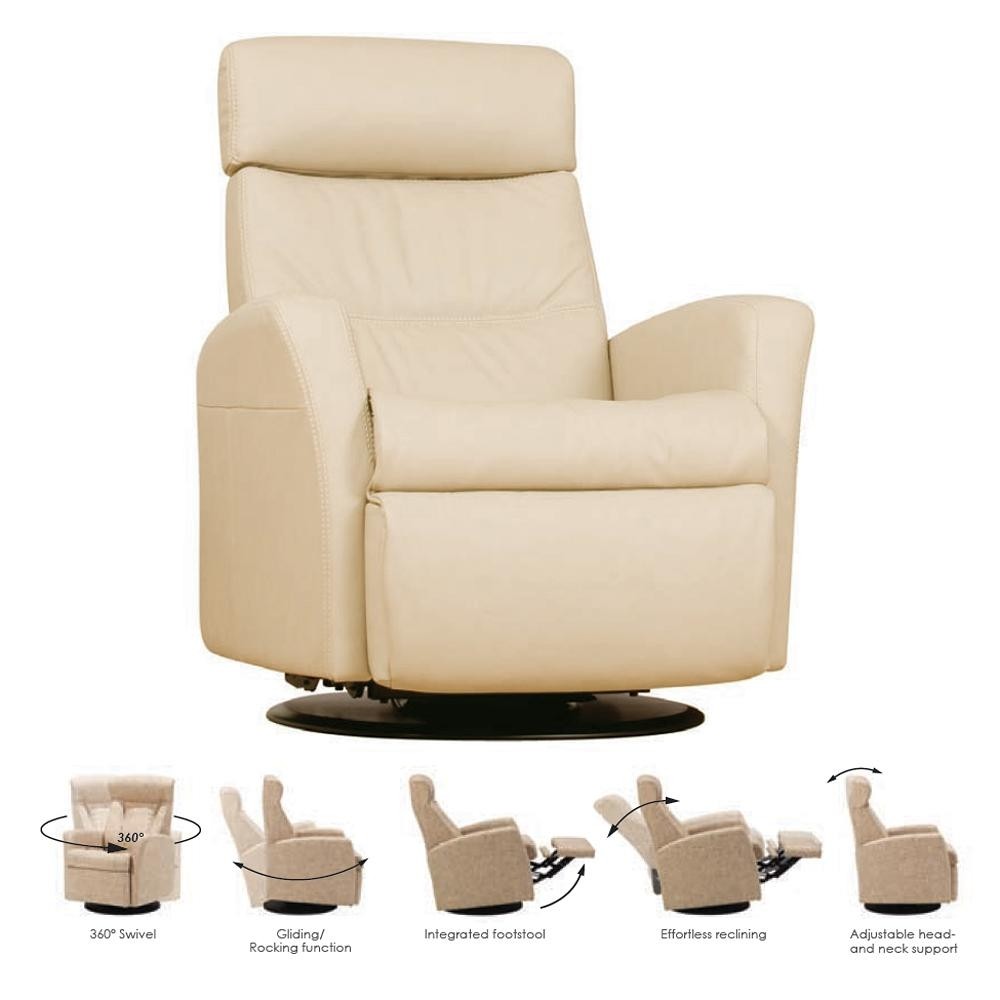 Modern swivel recliner with an integrated footstool and adjustable neck support for comfort. The chair turns 360 degrees and comes in beautiful light cream leather upholstery for modern elegance. The chair also has a strong rounded metal base for extra stability.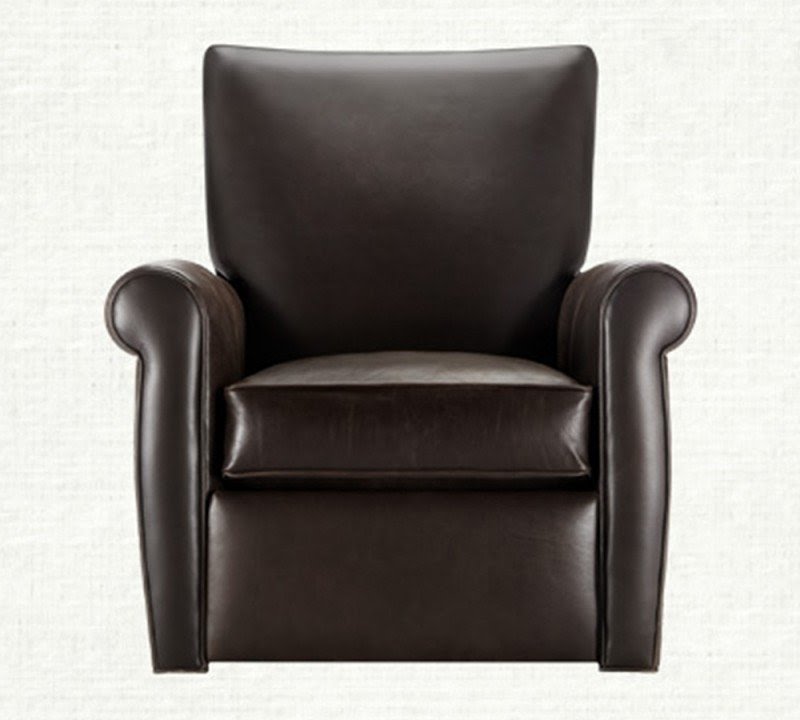 Modern and elegant executive chair featuring polished black leather upholstery and a stately appeal. The chair measures 35 inches in width, 36 inches in depth, and 38 inches in height. The piece also has a swivel mechanism that should enhance its usability.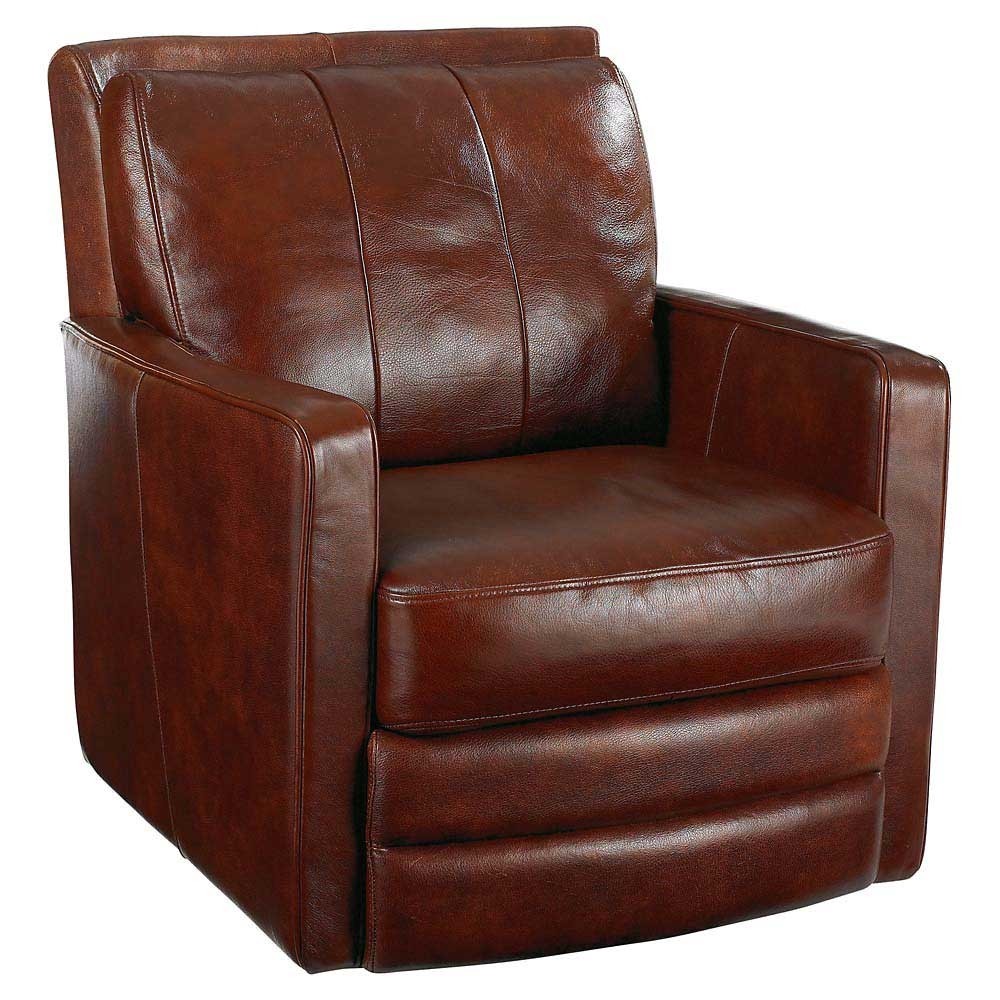 Genuine Brown Leather Swivel Sofa from Bassett Furniture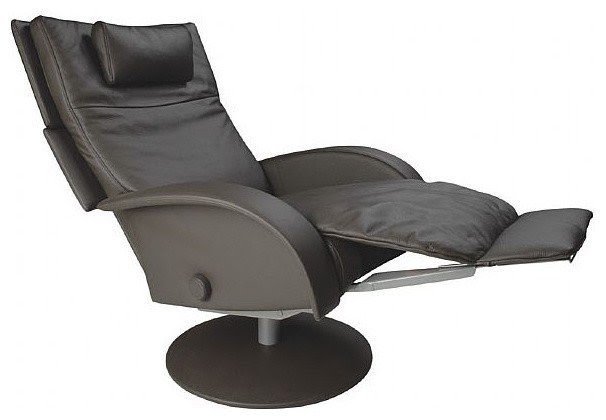 Nicole Swivel Recliner contemporary chairs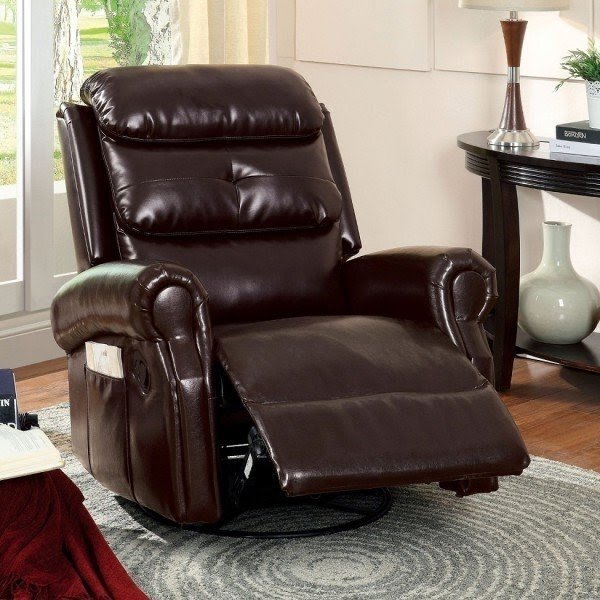 A high quality swivel recliner chair with attractive and durable bonded leather cover. Its soft backrest and regulated footrest are elements that provide additional support and comfort to any user with different requirements.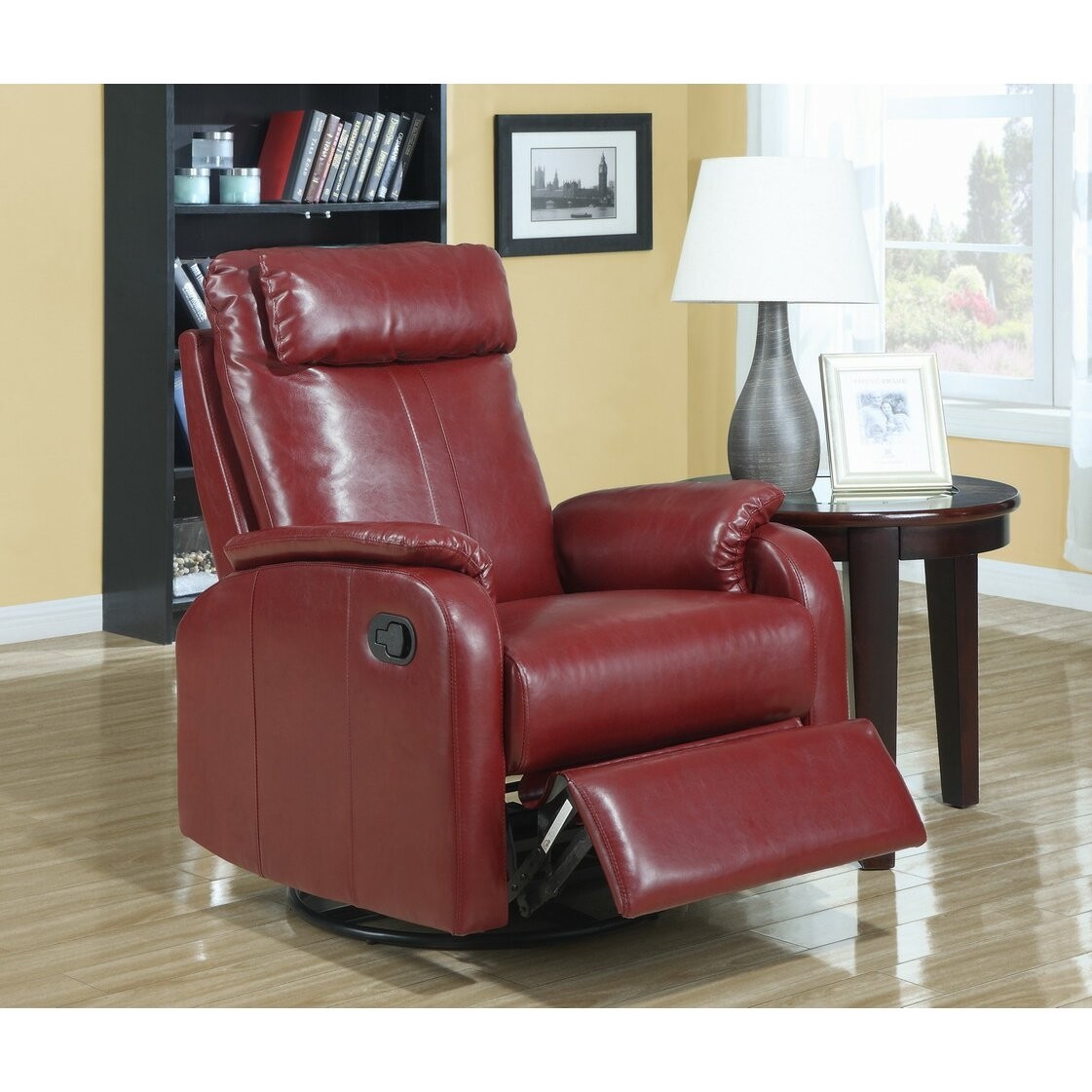 This is an Alen leather recliner, a beautiful expensive looking piece of furniture what won't break your decorating budget. It adds solidity and beauty to any home.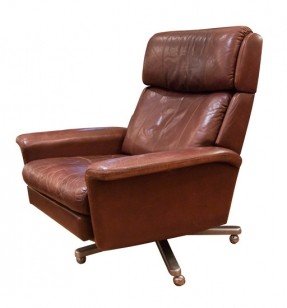 1970's Scandinavian Leather Swivel Reclining Armchair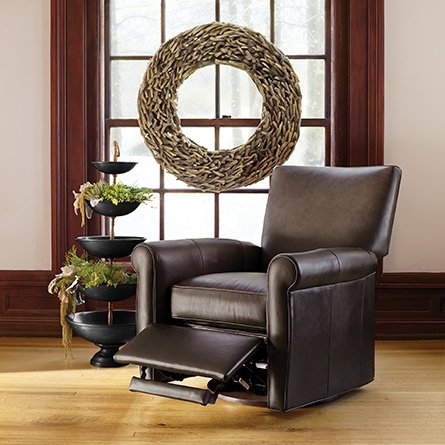 Duvall Leather Swivel Recliner In Lear Chocolate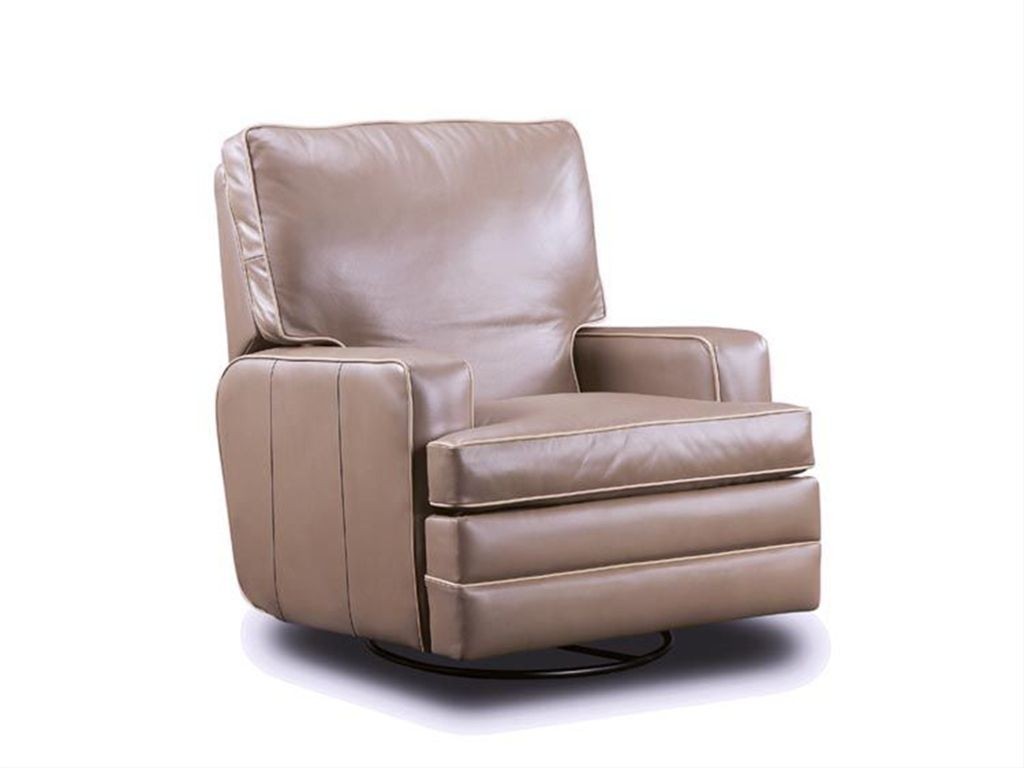 2947SR Swivel Rocker Recliner : Leathercraft Furniture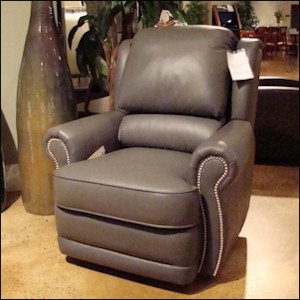 Product: Natuzzi Editions® Trento Brown Leather Swivel Recliner Armchair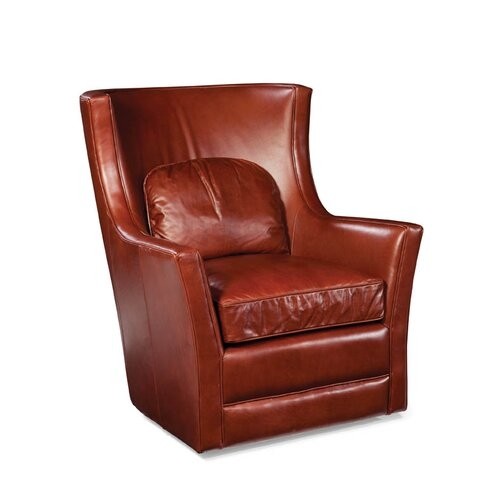 Palatial Furniture Kirby Leather Swivel Chair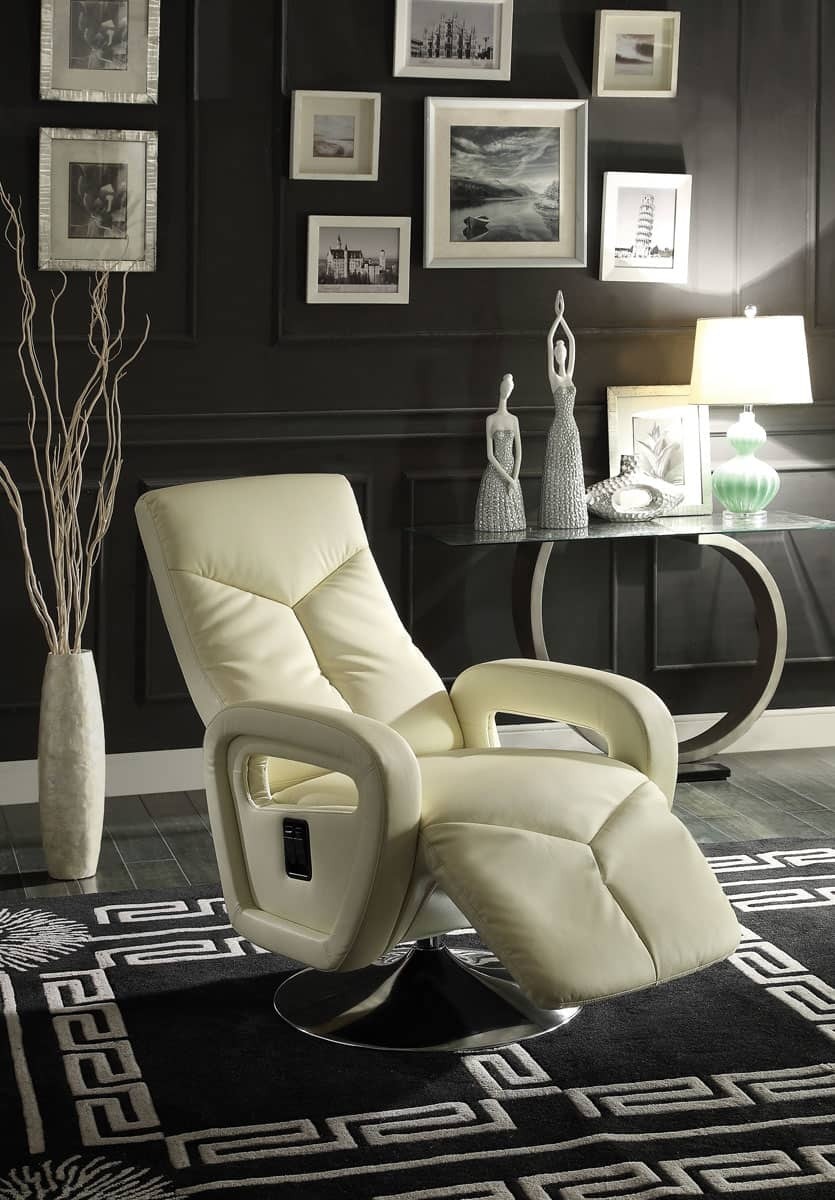 Homelegance Diem Swivel Reclining Chair - Taupe Bonded Leather Match 8549TPE-1 |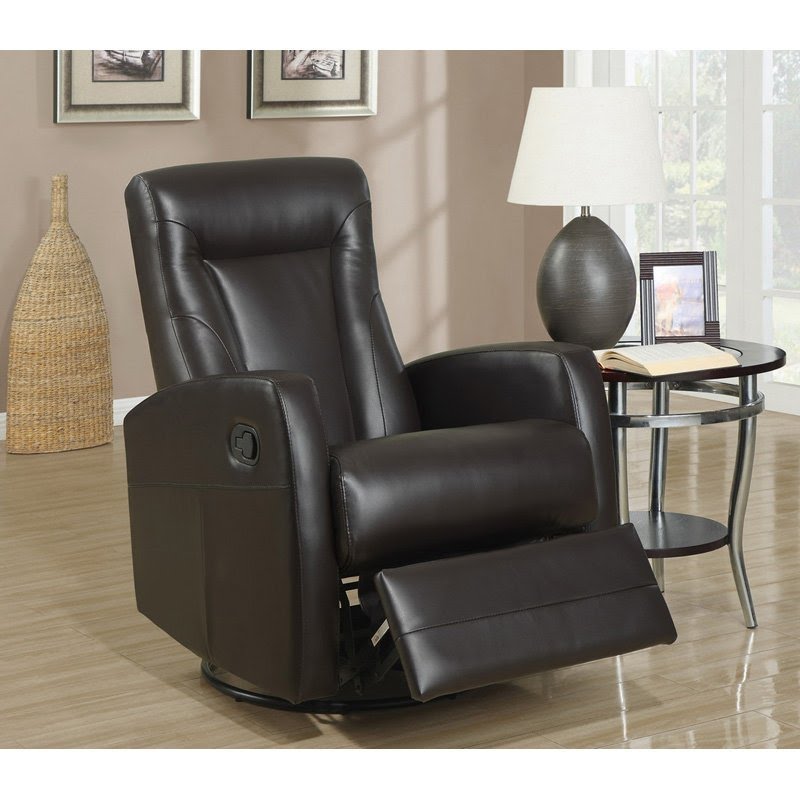 A true epitome of class and sophistication - this recliner comes with the amazing swivel option and is beautifully upholstered in only the highest quality leather to ensure a perfect fit to your home decor.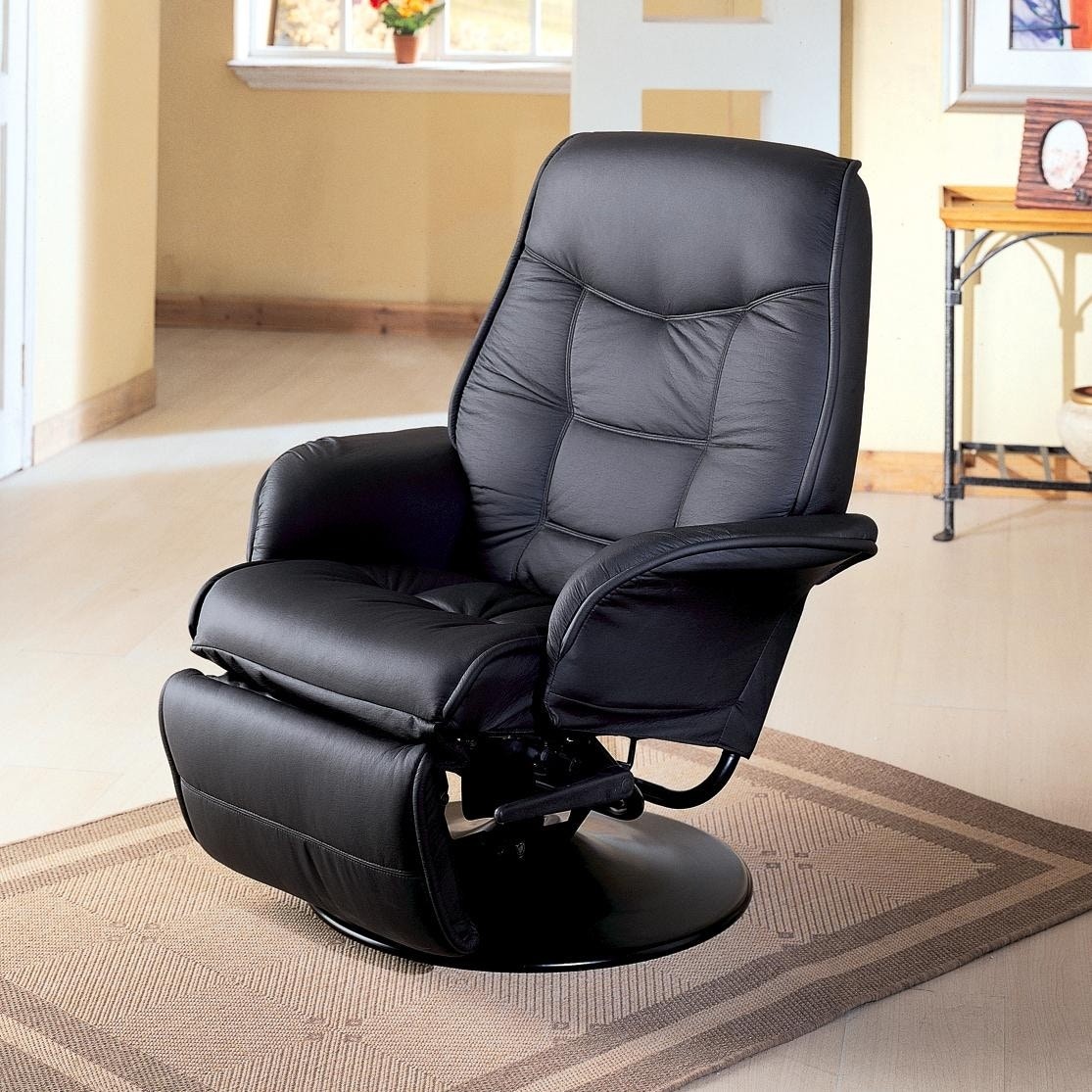 Black Leather Swivel Recliner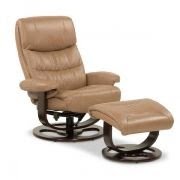 Cream Leather Swivel Recliner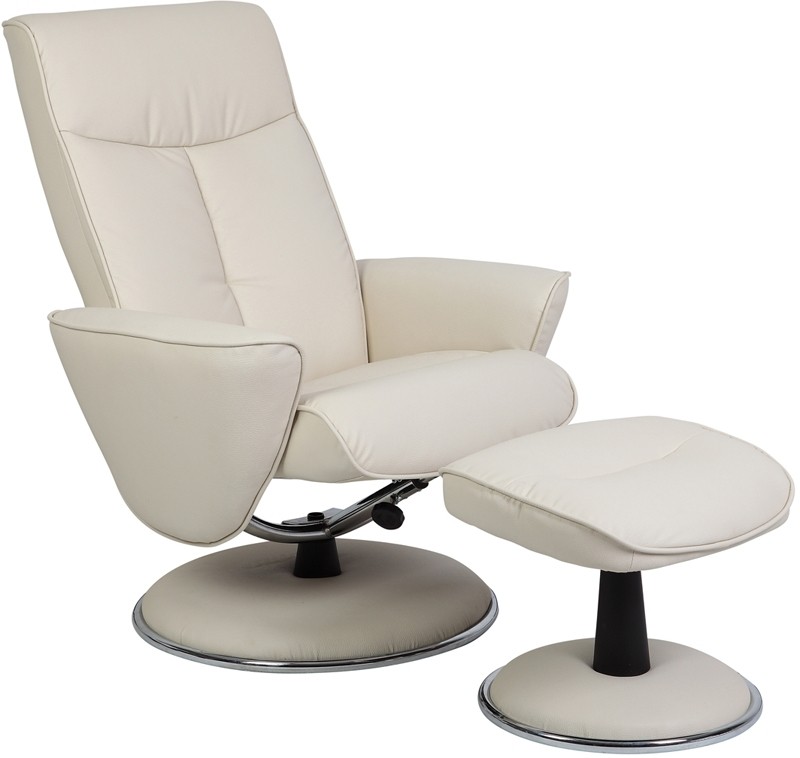 Mac Motion Chairs Snow White Bonded Leather Swivel Recliner w/ Ottoman ...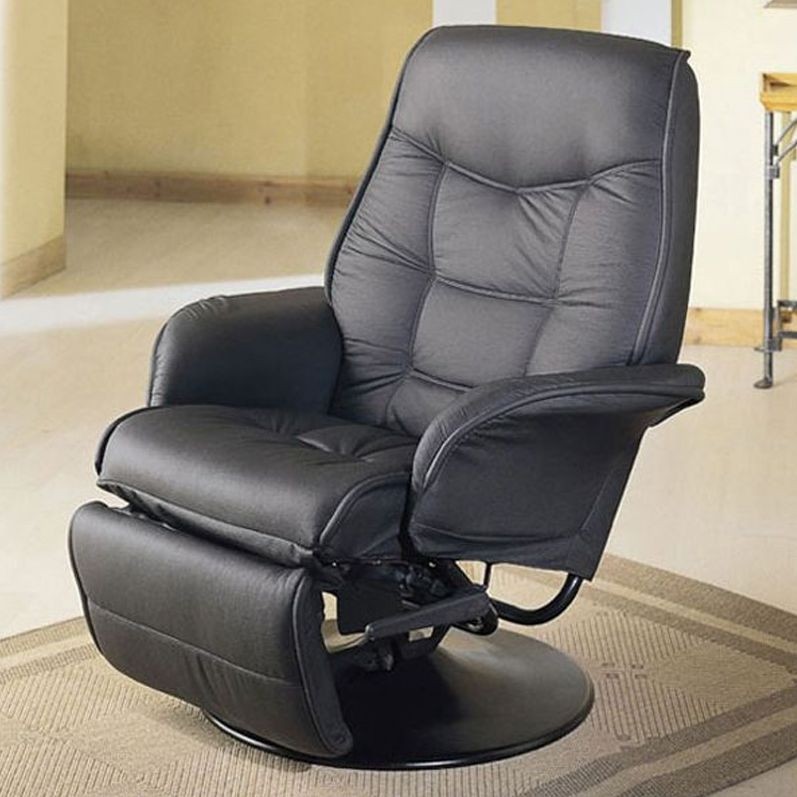 Swivel recliner in modern form. It is upholstered with leatherette. Carefully profiled back is finished with solid seams. Ideal for watching TV, reading books and more. Received a lot of positive recommendations from customers.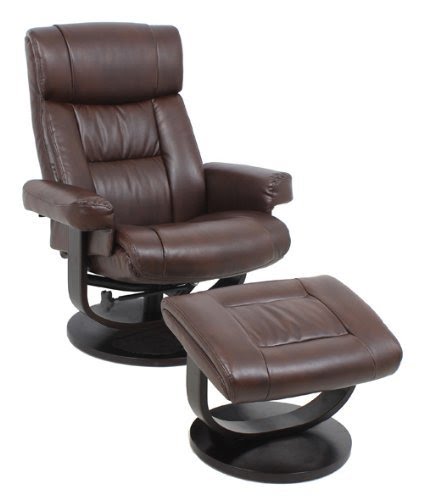 It is a high quality recliner chair that is available with a soft ottoman that serves as a footrest. All elements of this set have got durable wooden bases with an attractive espresso finish that looks very nice in any decor.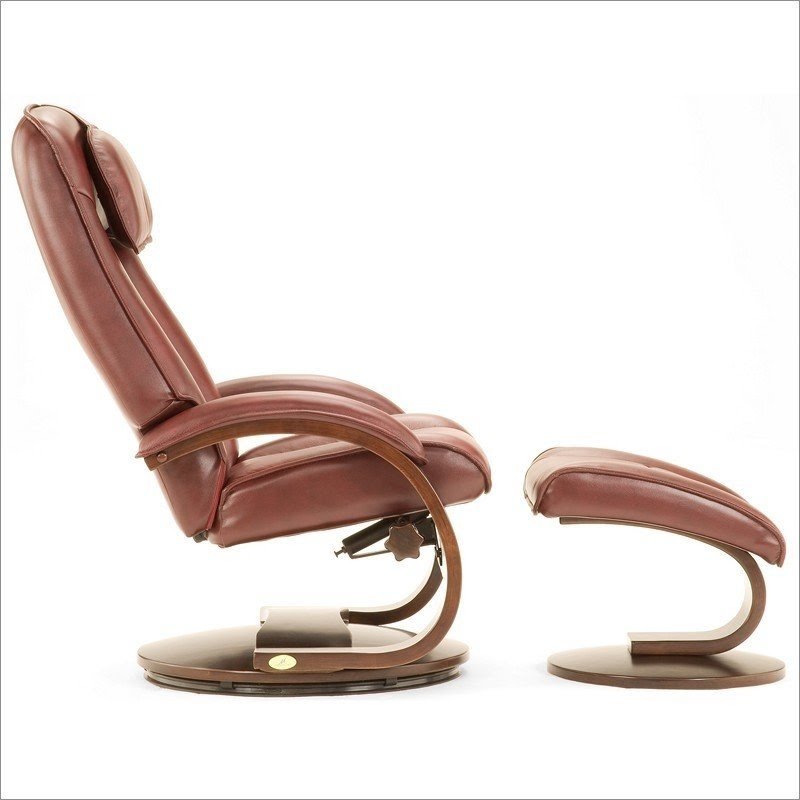 ... Oslo Bergen 52 Merlot Top Grain Leather Swivel Recliner with Ottoman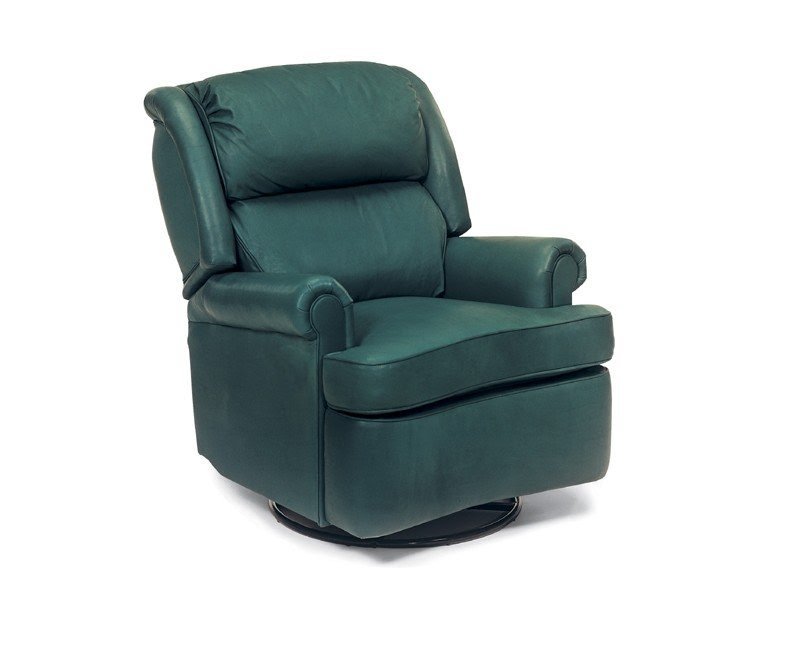 Bustle back leather swivel tilt recliner from Wellington's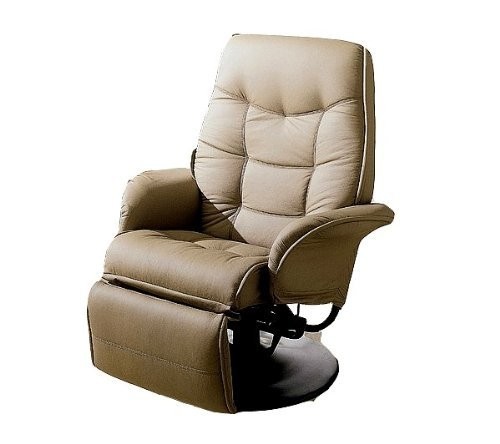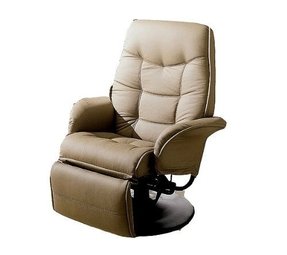 Feel like royalty every time you play a console game or watch a movie. This honestly stuffed beige recliner finished with tufting and double stitches is characterized by unparalleled comfort provided to its user.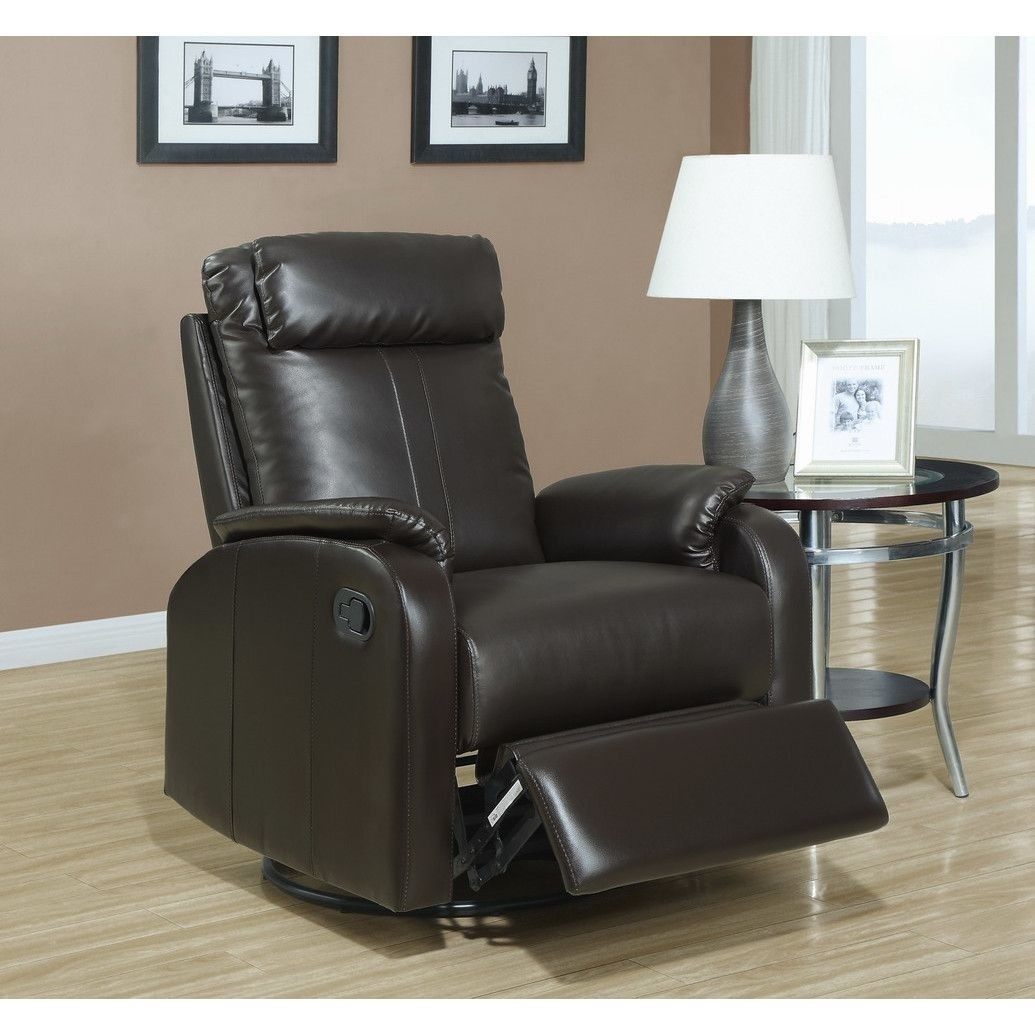 Add a piece that simply screams charm and class by opting for this exquisite leather swivel recliner. It sports the beautiful dark brown leather upholstery to ensure both a more elevated look and more comfort.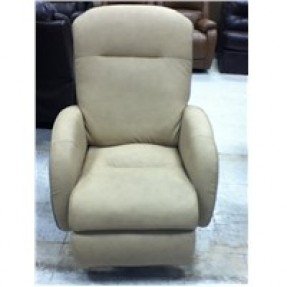 Swivel recliner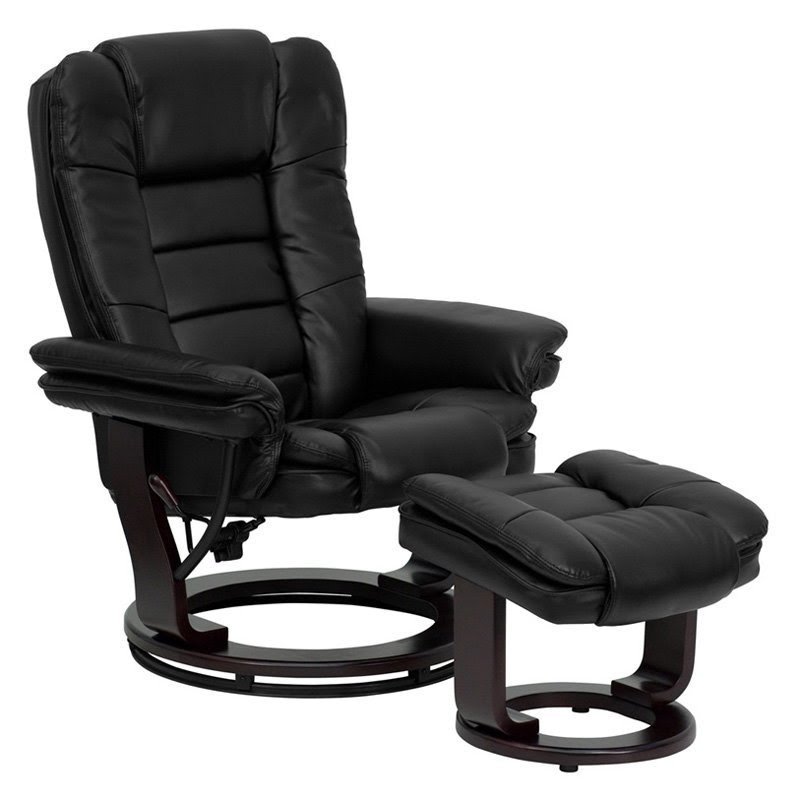 I purchased one swivel recliner and ottoman for a cozy nook I wanted to create in out drawing room. The leather upholstery and ball-bearing swiveling base brings an extra comfort to our home.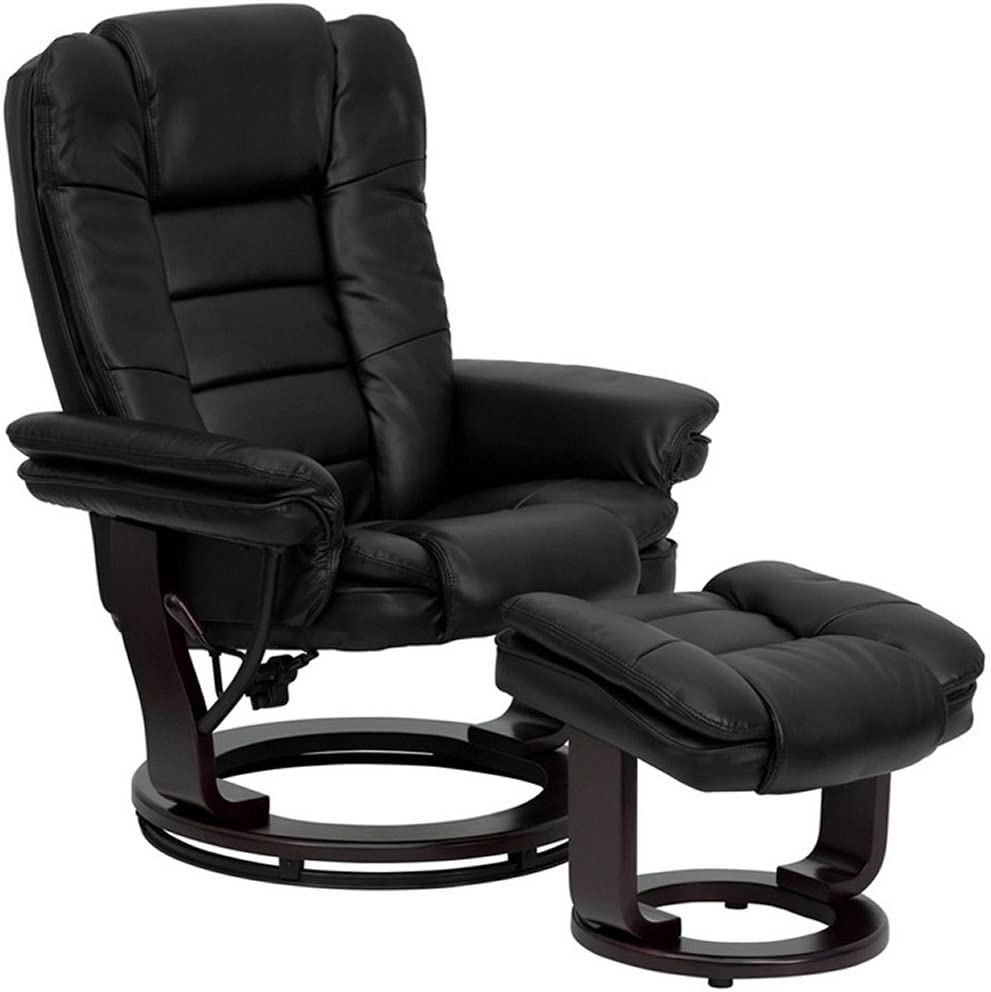 If you're dreaming of an incredible comfort and a unique design in your living room, this intriguing and stylish recliner is gonna be the perfect match for you. Check it out and bring a dose of style to your house!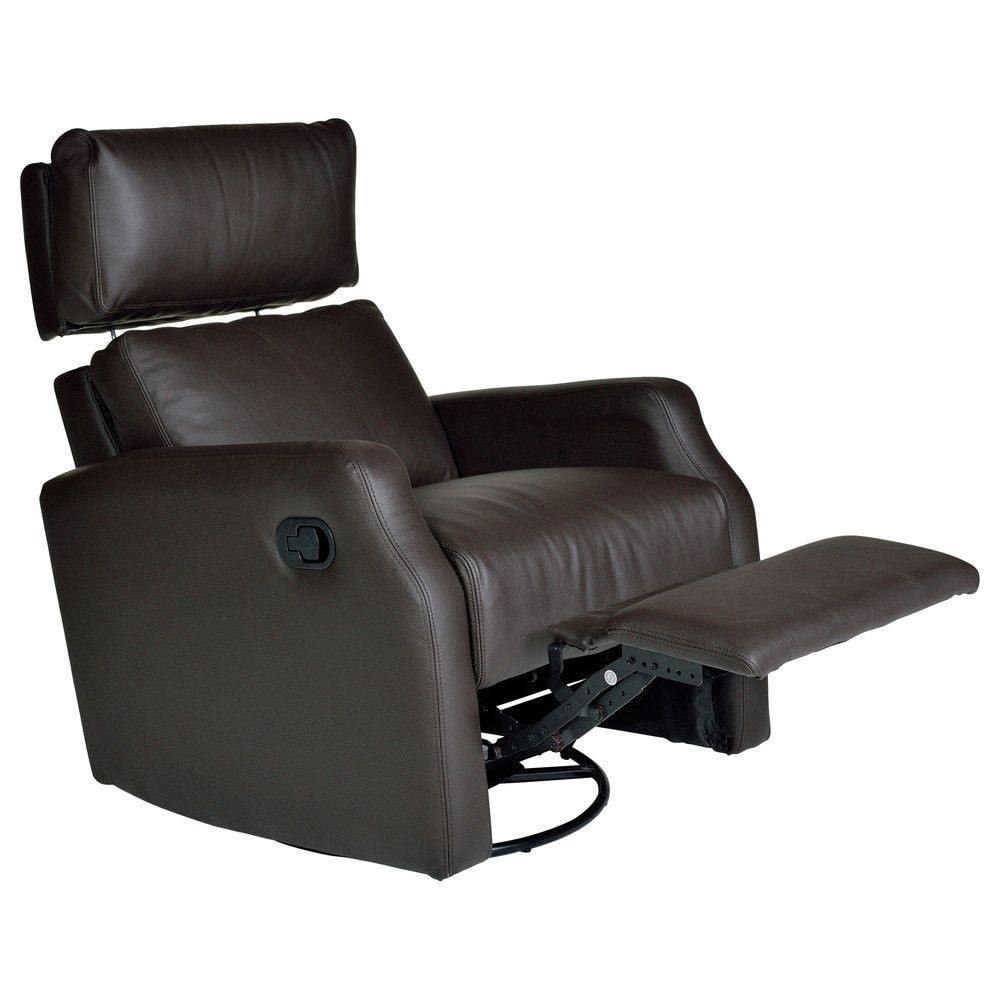 Sidney Leather Swivel Glider Recliner |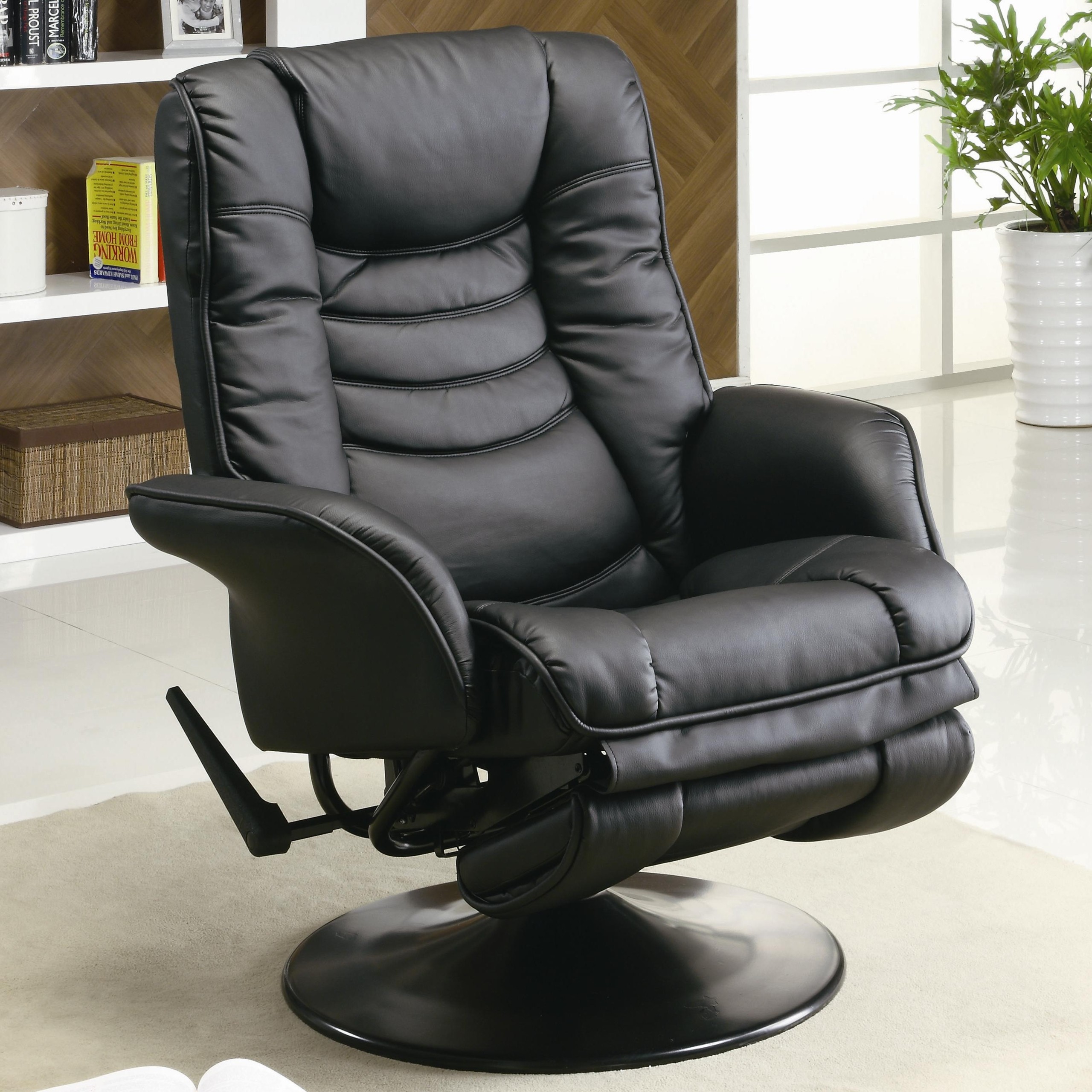 It is a recliner chair that has got a black leather upholstery and swivel function, which provides a fantastic seating comfort. It looks elegant and is perfect for office space, living room and other.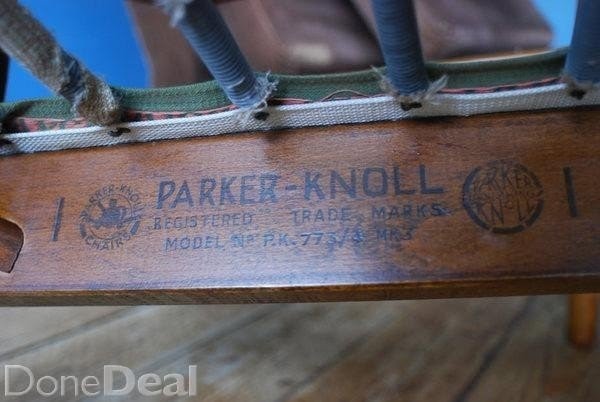 The part of armchair's frame. Even if many people think that the sitting is the most important part of this type of furniture, they are mistaken. Only the good quality frame could give it enough support to build the user's comfort.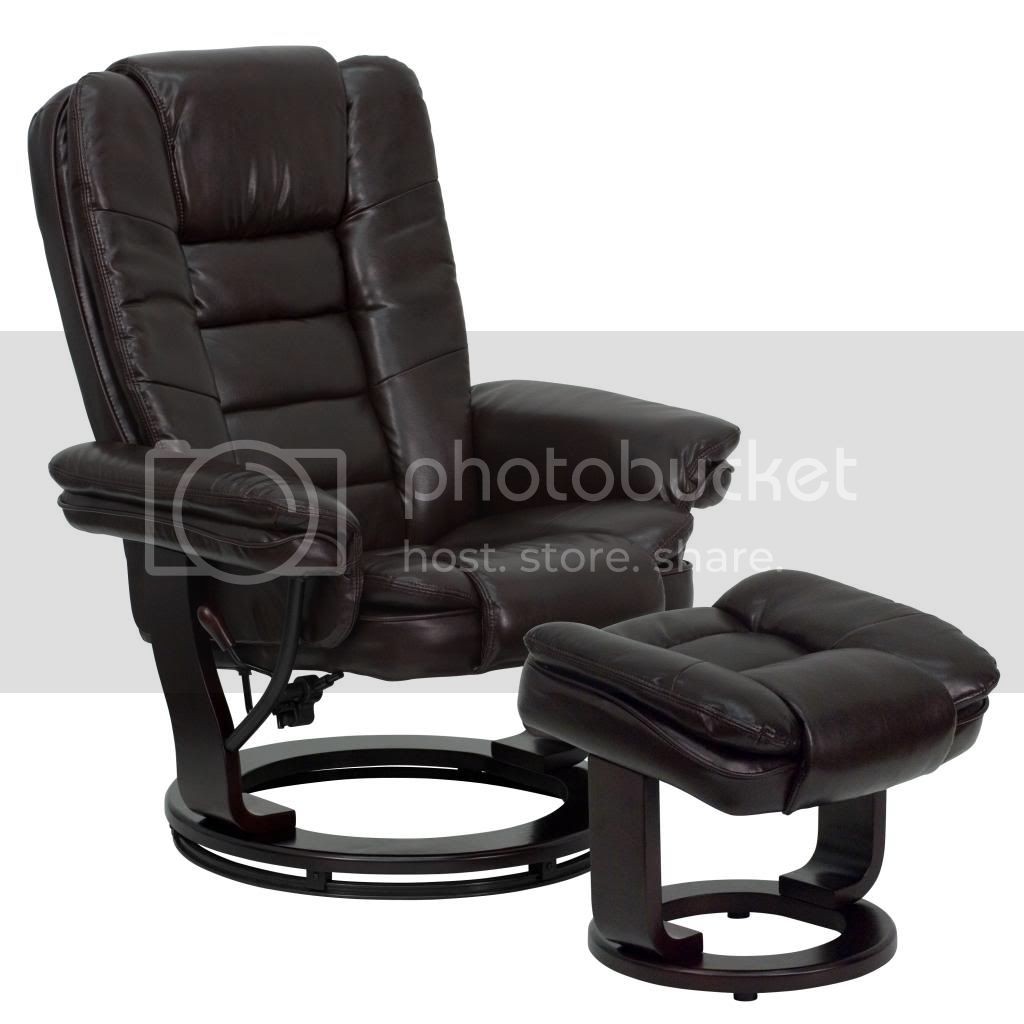 ... It 2pc Modern Leather Swivel Recliner Chair & Ottoman Set, FF-0539-12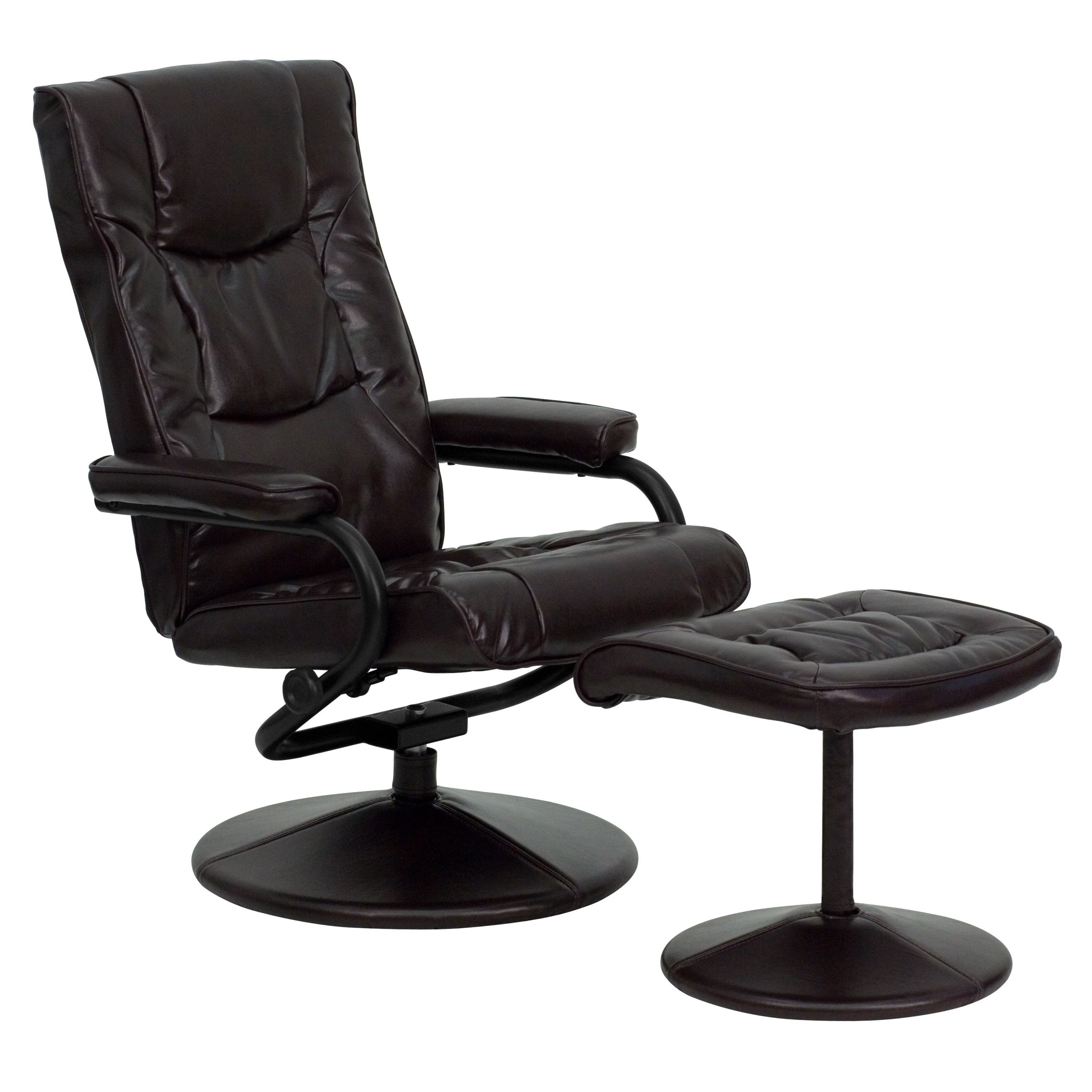 This elegant set consist a comfortable recliner and large, rectangular shaped ottoman. Both of them have a solid, metal frame and sleek, leather upholstery, all in black. Set is perfect both for home and office.