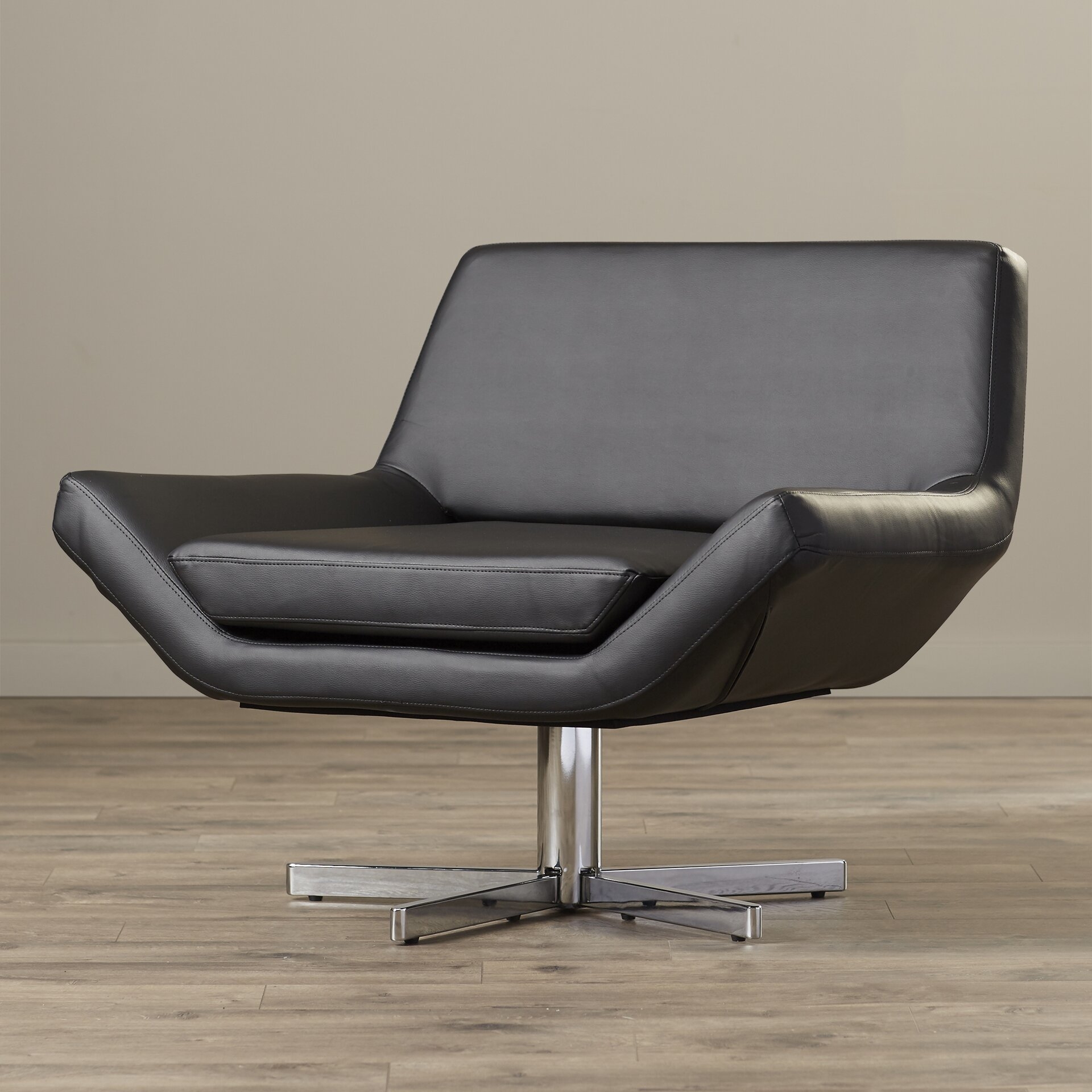 Hudson Wide Arm Chair
This contemporary styled, elegant and stylish armchair will fit perfectly to a home office or a modern styled living room. Thanks to soft yet durable filing this armchair is a comfortable and functional.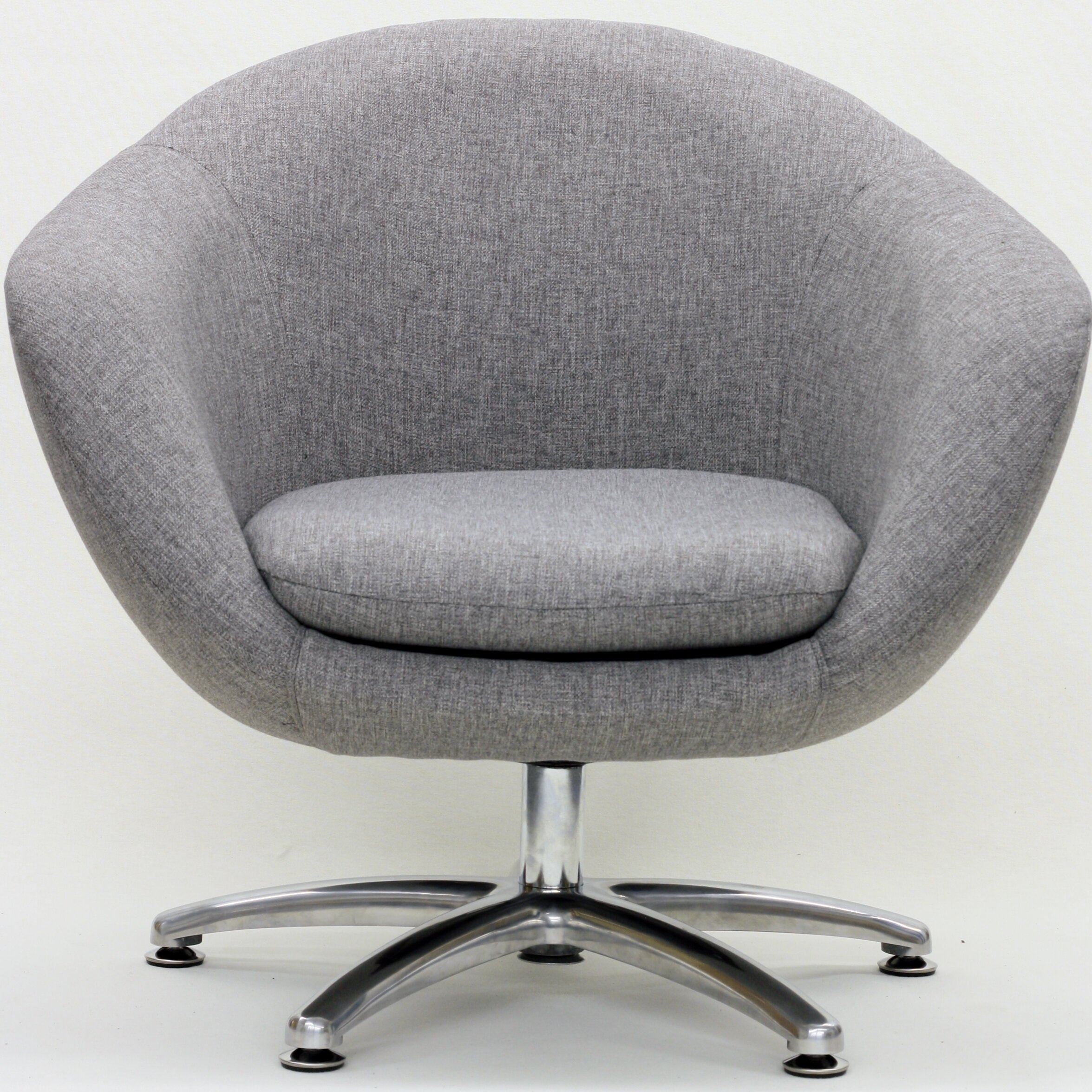 Overman Five Prong Base Comet Barrel Chair
Attractive contemporary swivel chair. It has a 5-arm base and a low column of chromed metal and a wooden shell frame. Its seat, gently flared-out arms and back are unified, padded with foam and covered in grey solid-patterned polyester fabric.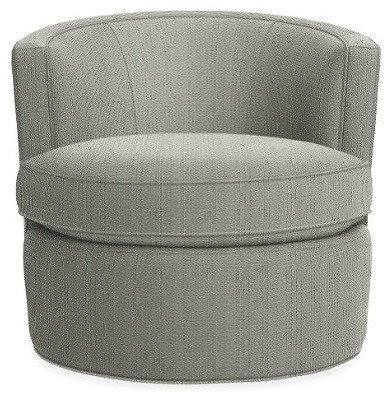 Otis Swivel Chair Modern Chairs
A simple, swivel armchair in a round shape. It is in a contemporary style that will suit modern interiors. The whole of it is in a plain grey color. It features a semi-oval backrest for greater comfort.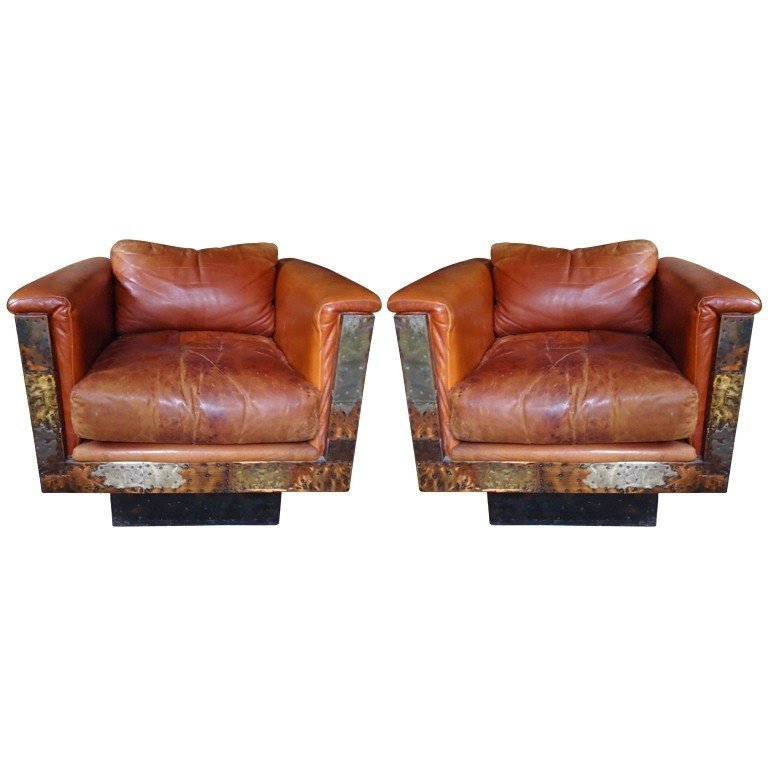 Pair of paul evans studio custom cube chairs
A pair of original chairs. Their cubic shapes look very interesting. They were designed to provide comfort thanks to their very soft seat cushions and additional backrest and arms cushions. These chairs are also very solid.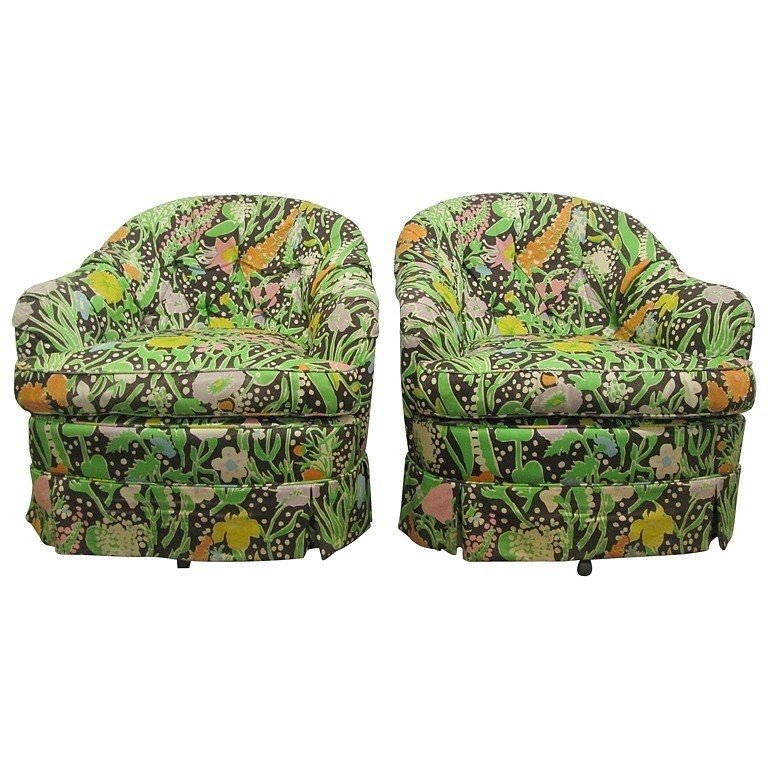 Pair mid century modern swivel chairs
Set of 2 arm chairs upholstered with soft fabric and decorated with floral theme. Perfect as additional place to sit or place for relaxation in living room, bedroom and others interiors according to taste and need.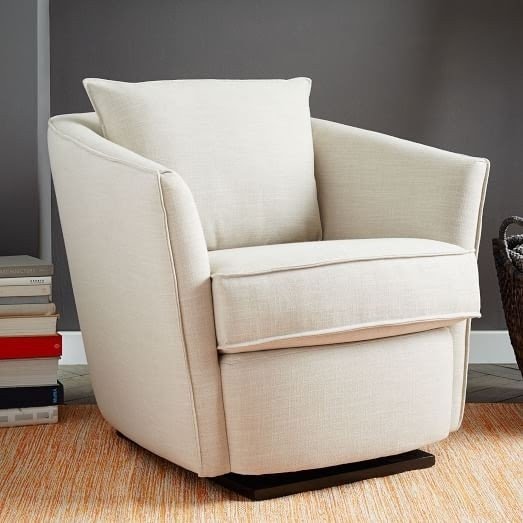 Duffield swivel chair
Classical armchair with comfortable seat will be your favorite place in living room. The bucket-style shape and swiveling seat allows you to fully relax. Perfect union with traditional design and comfort.
British Racing Green Walnut Charles Eames Paw Swivel Dowel Leg Chair
The swivel dowel leg chair features a green and walnut finish with wooden base. For office desk or dining zone. Great addition to any style and decor.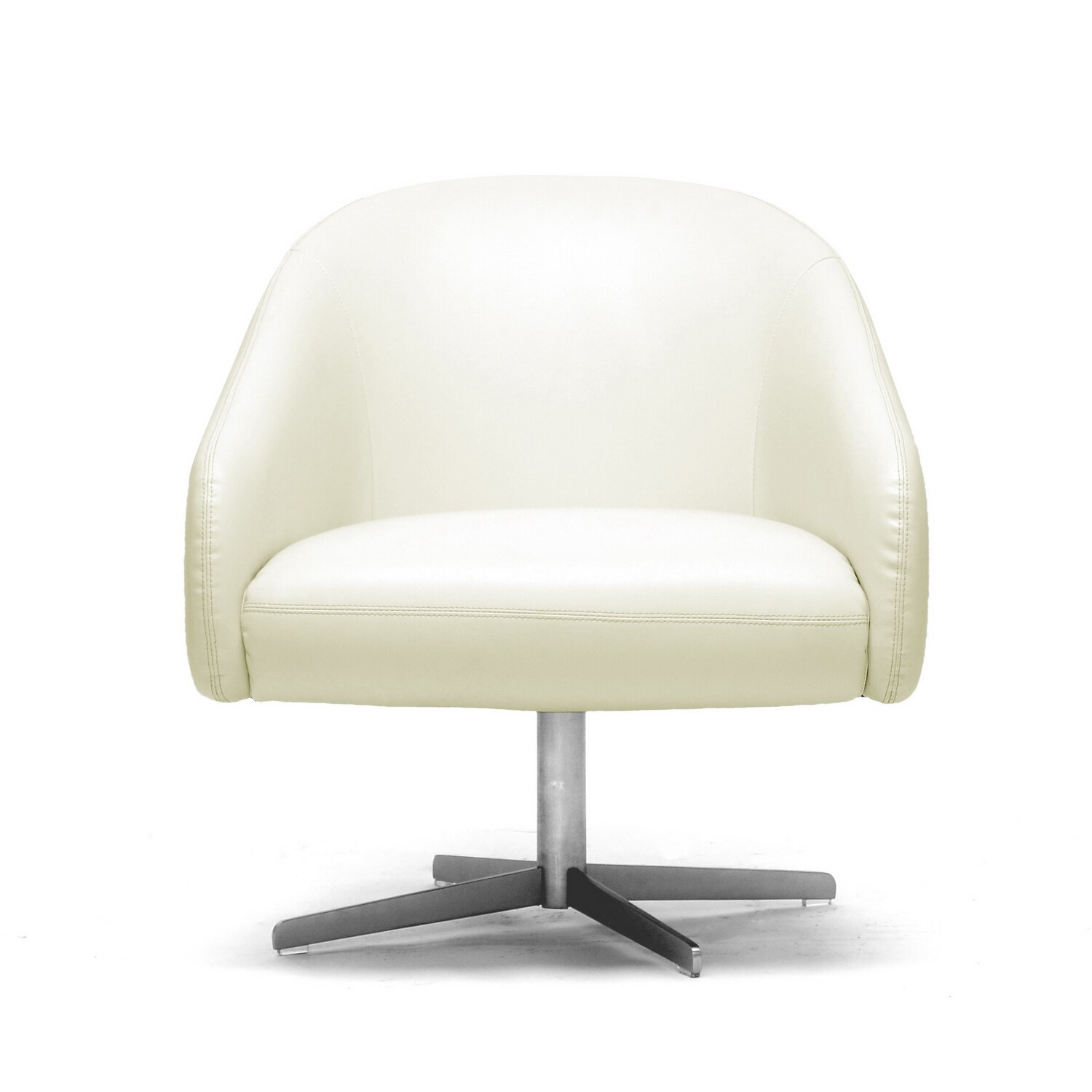 Baxton studio balmorale ivory leather modern swivel chair
Well-made accent swivel chair, with wide seated design inspired by modern style. Stitched leather upholstery in ivory is pulled over soft PU foam. The steel base, equipped with non-marking feet, showcases sophisticated matte finish.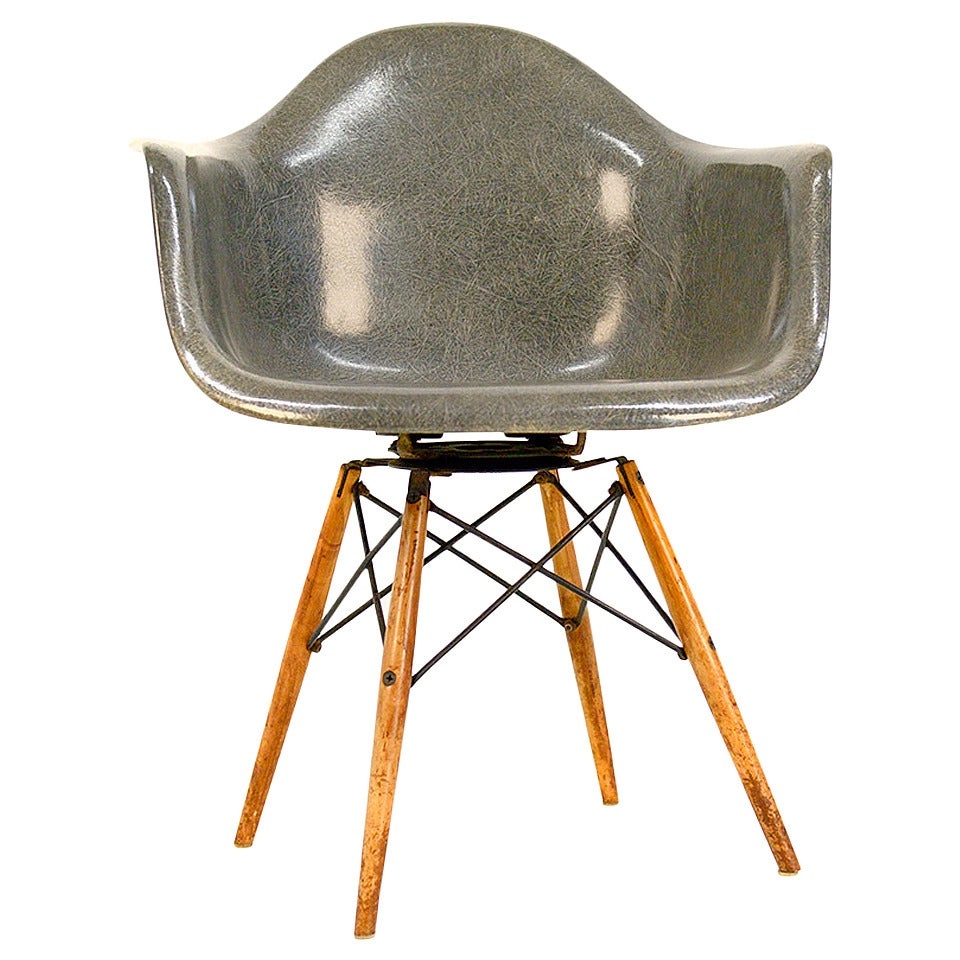 Rope edge charles eames paw walnut dowel leg swivel chair
Who wouldn't want a chair like this one? It sports the modern looking design seamlessly and makes for a stunning piece to accent your home, while still making you feel extremely comfortable and appreciate the decor of your home.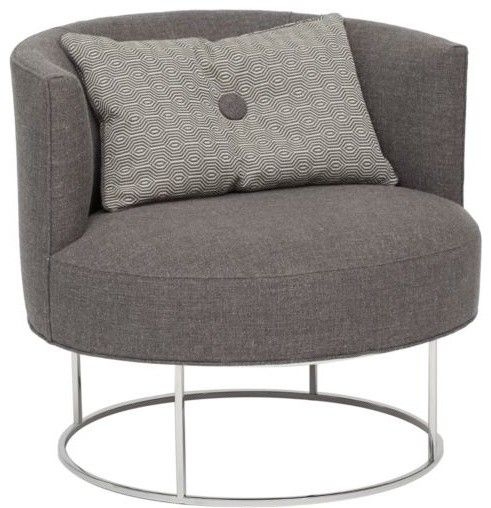 Roxy swivel chair modern chairs
The grey barrel styled swivel made with a great look that defies the odds. The chrome base designed for durability and made with easy turning motion. This chair looks the best with a contrasting pillow.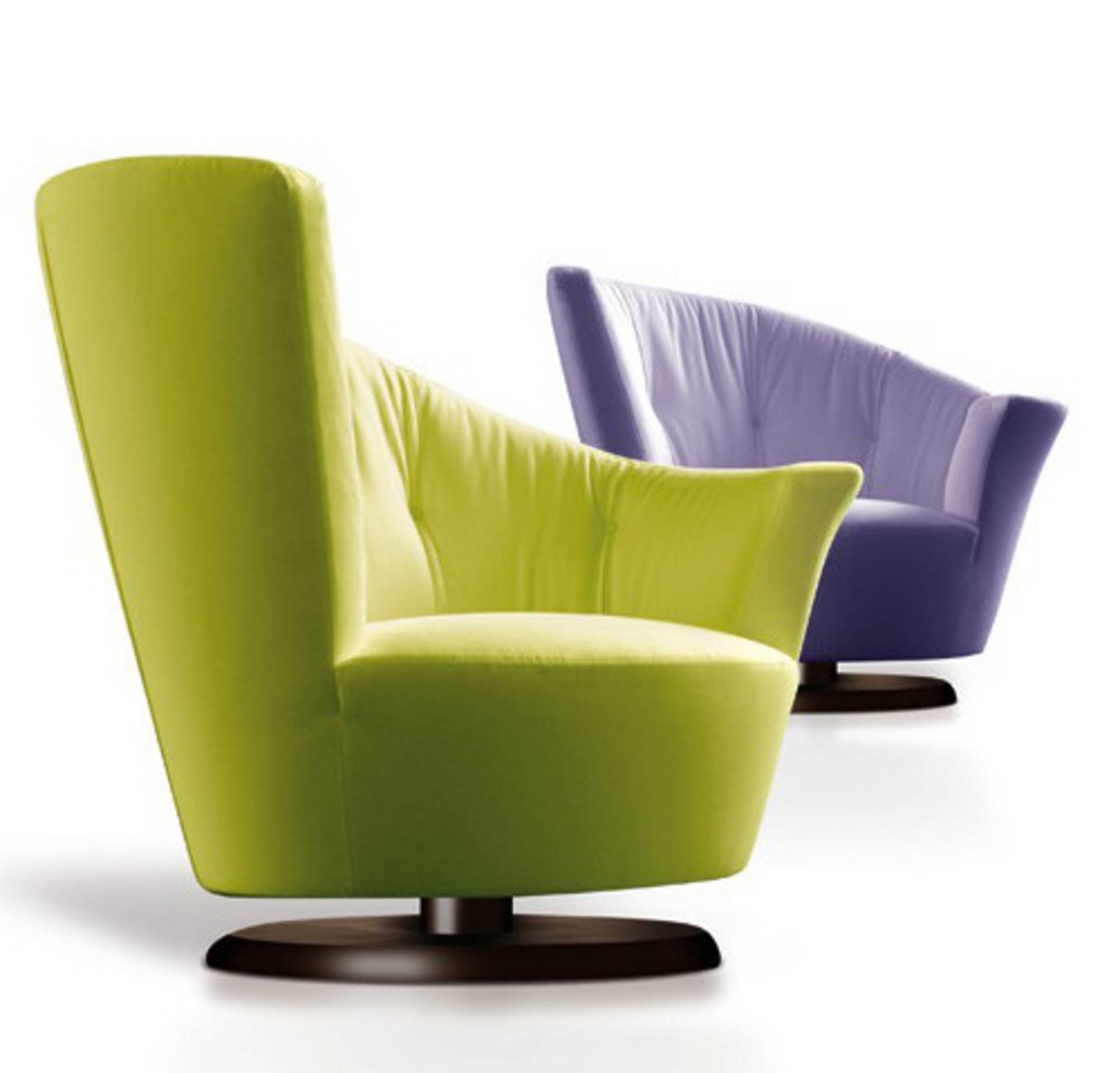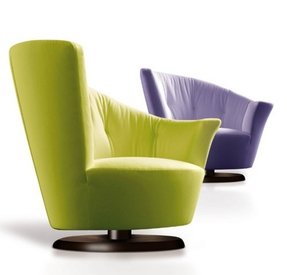 An attractive set of 2 chairs for living rooms; beautifully-shaped, comfortable, and stylish. Each chair comes with a quality fabric (lime green, purple) upholstery and neat button-tufting, while standing on a circular flat swivel base.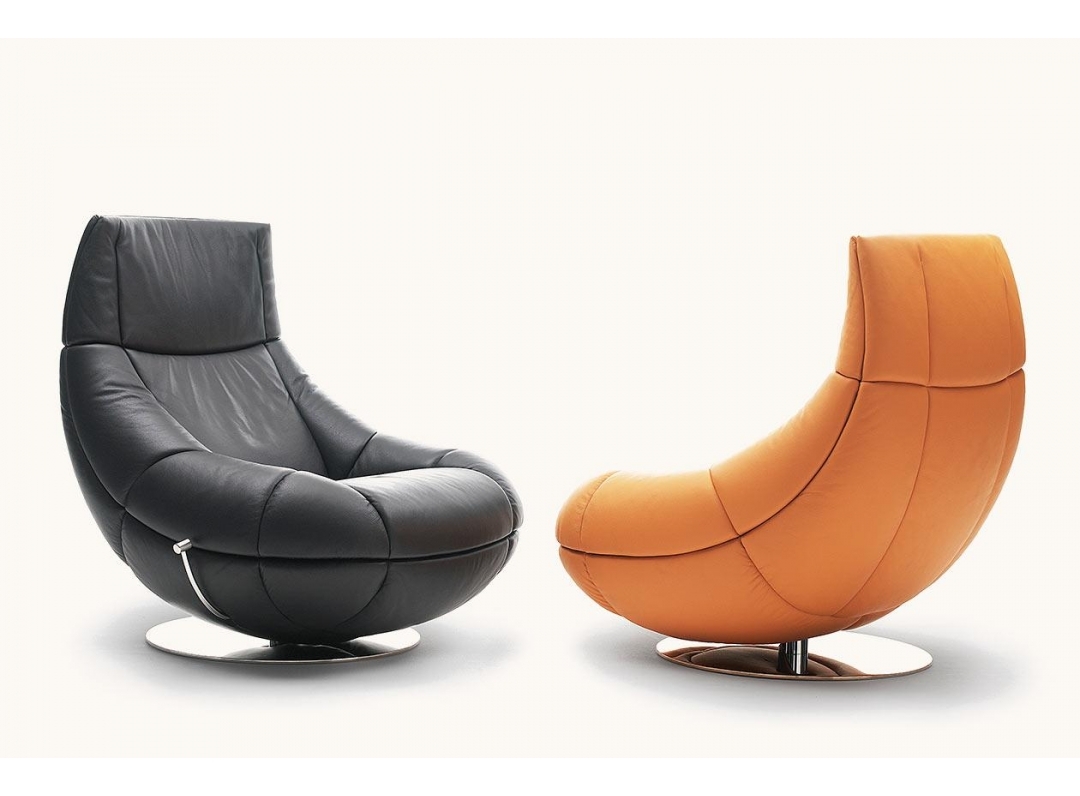 Swivel Chairs still searching for the one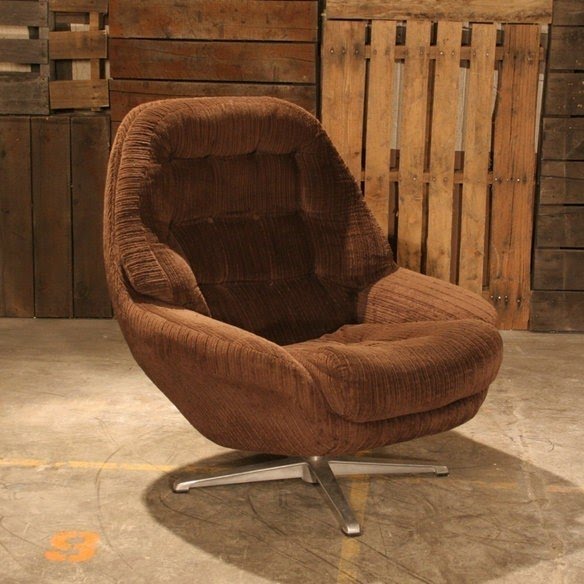 Superb and modern swivel chair with a low-profile design for easy suitability. The chair sits on four stable legs and comes with a usually sturdy metal frame. You also get a heavily padded design with plum cushions for comfort. The chair is then finished in light brown suede-like upholstery for superb class.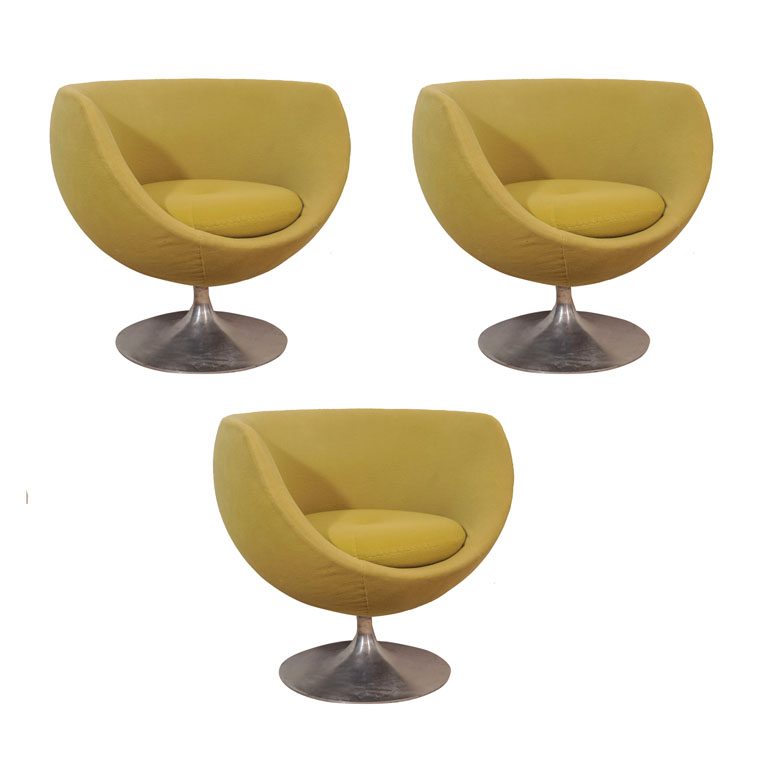 Modern swivel armchairs in a style of television studio or up-to-date office. These armchairs have metal bases and plush seats with very comfortable slim-line pillows. Chairs are very spacious, but cosy.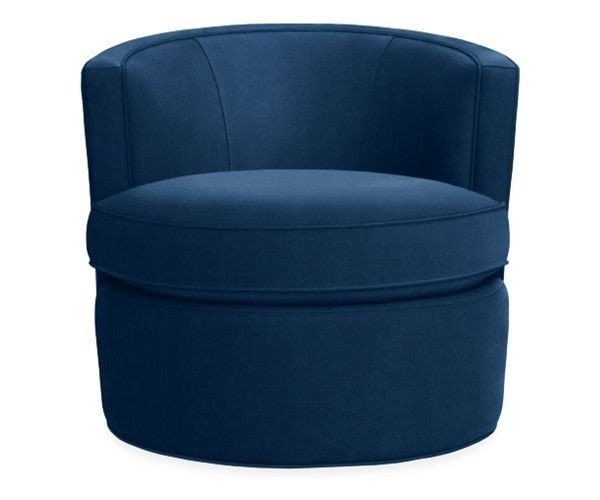 This navy blue swivel chair constitutes a worth considering option for a unique sitting space in your living room. Being the modern version of the classic tub chair, it will enchant both vintage and modern designs enthusiasts.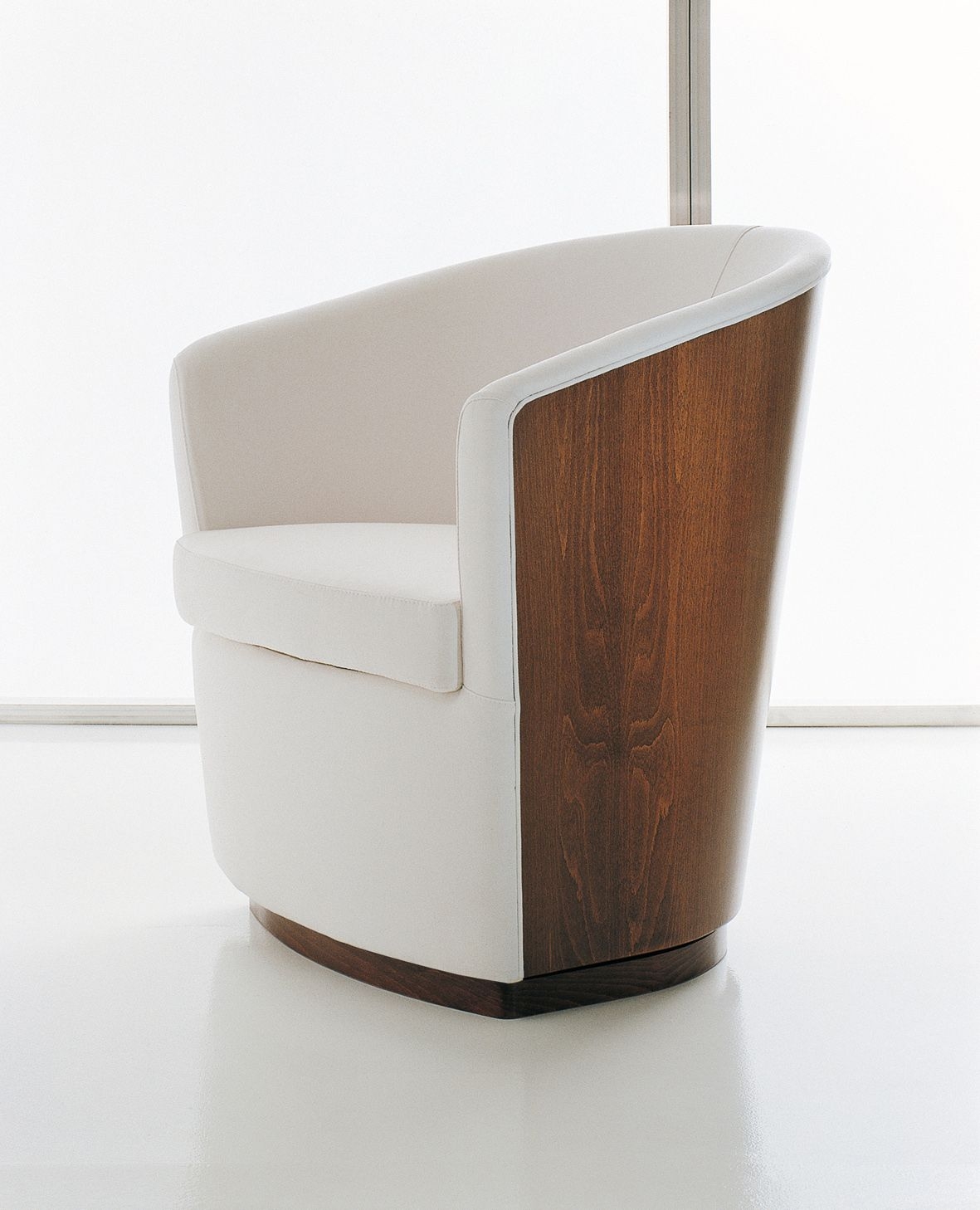 Beautiful, comfortable and trendy Italian design. This contemporary armchair features a swivel seat. It is based on wooden frame and its sitting space is covered with white leather. Soft seat cushion assures high level of relaxation.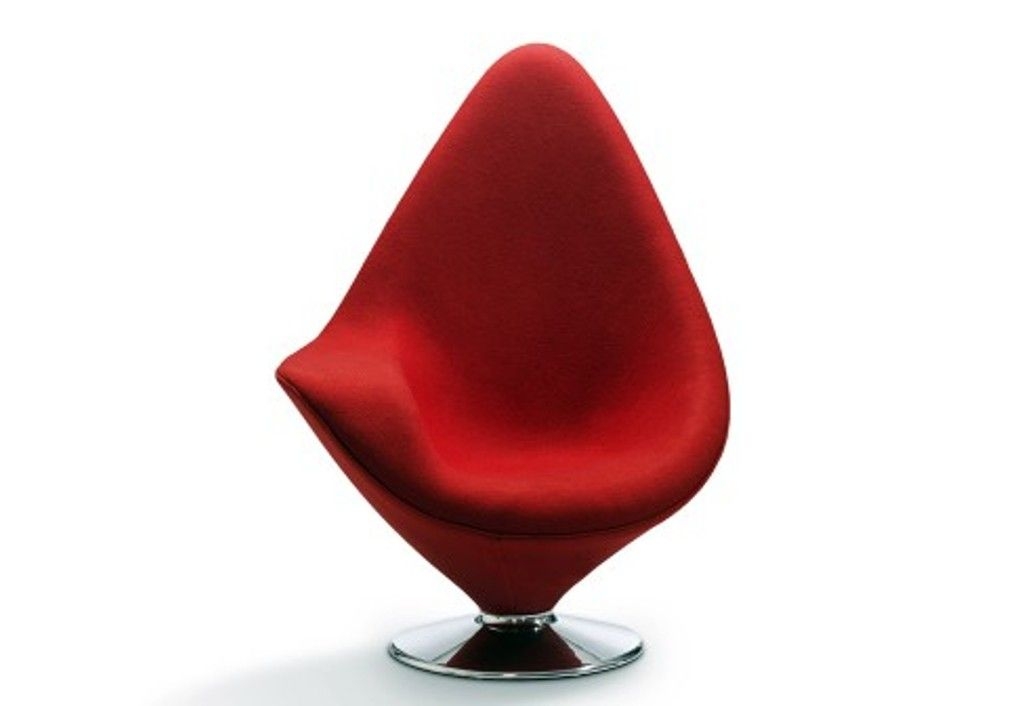 Plateu- Red Modern Swivel Chair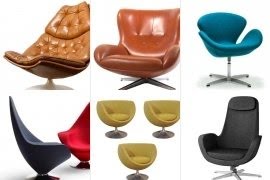 Furniture, Modern Comfortable Swivel Chairs For Living Room Good Grey ...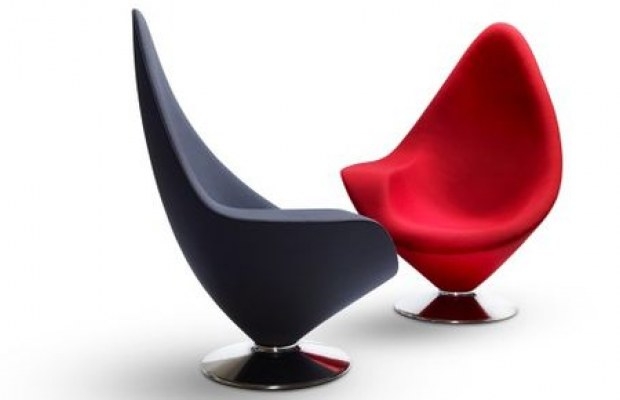 A comfortable swivel- combines many functions.It would be best if you could put coffee on it at once. This ultra-modern swedish lounge chair features smooth organic curves. Metal circular base and two distinct colors - black and red.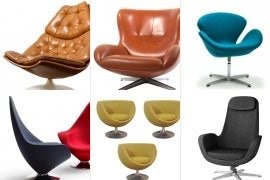 contemporary low leather chair design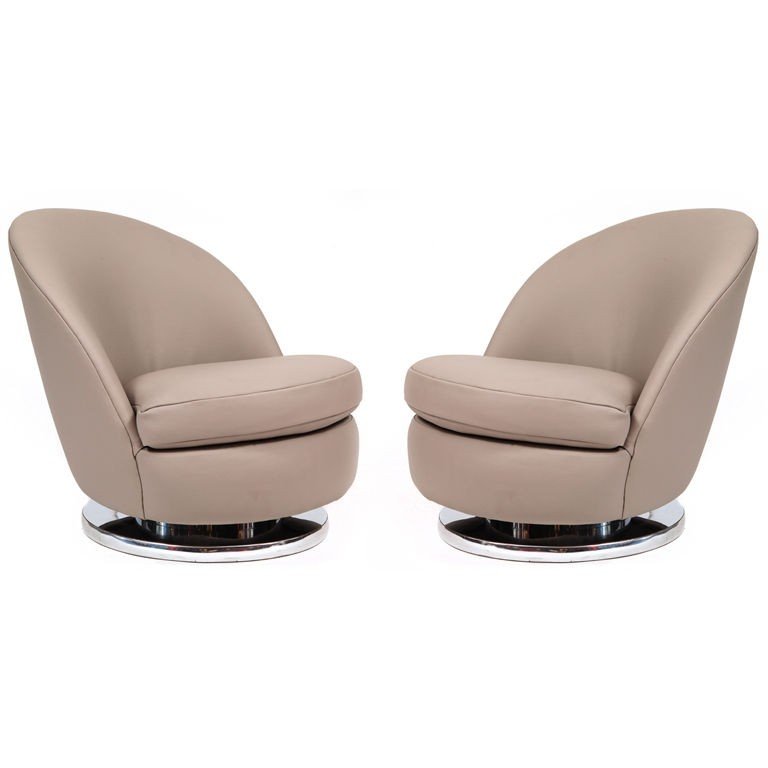 Milo Baughman Thayer Coggin Leather Swivel Chairs | From a unique collection of antique and modern swivel chairs at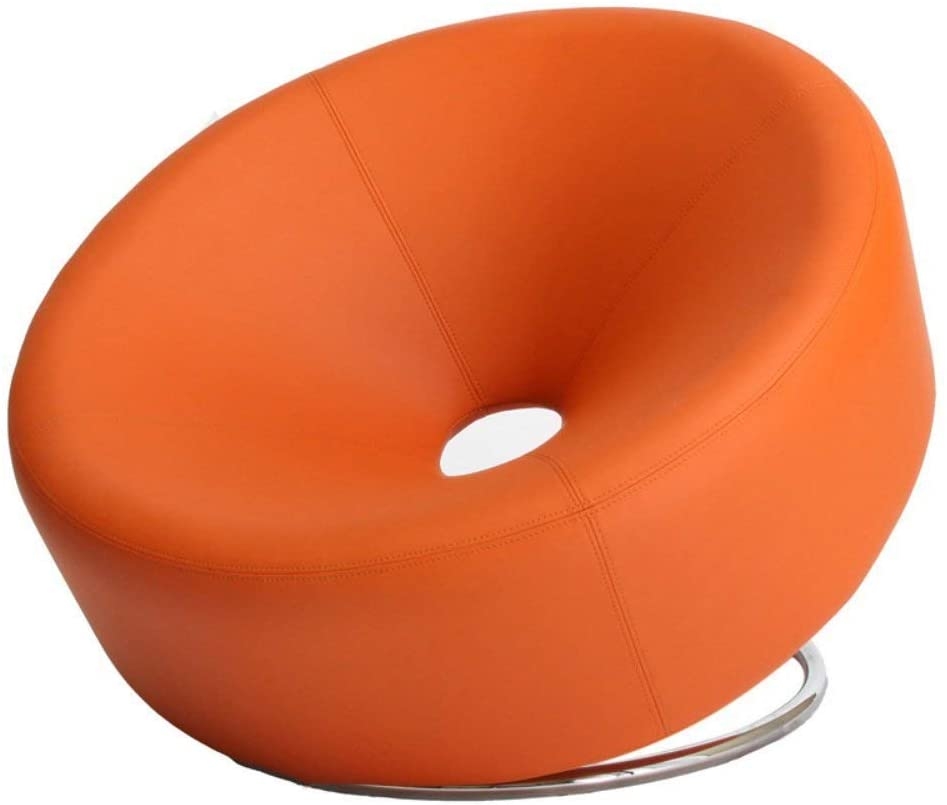 The modern design of the swivel chair in neon orange design impresses with its details and is well-presented in contemporary interior design. The soft seat with backrest impresses, and the leather upholstery adds a whole character.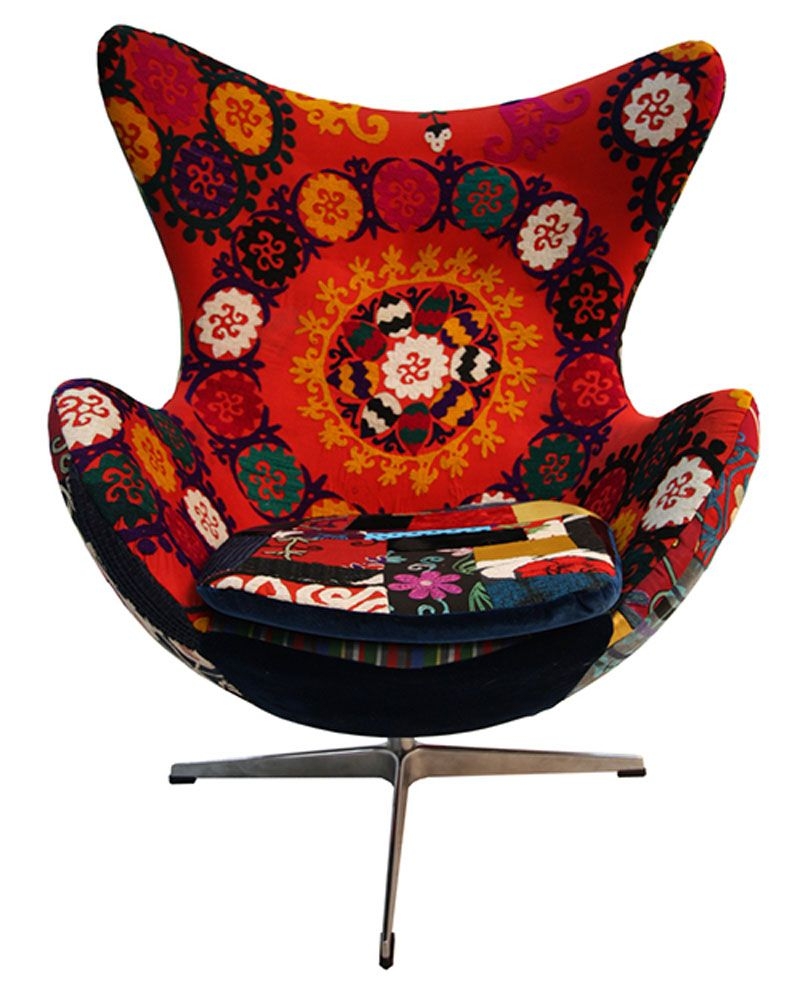 Modern Upholstered Armchairs by KMP- I wonder if I could get any work done in this if it was my office chair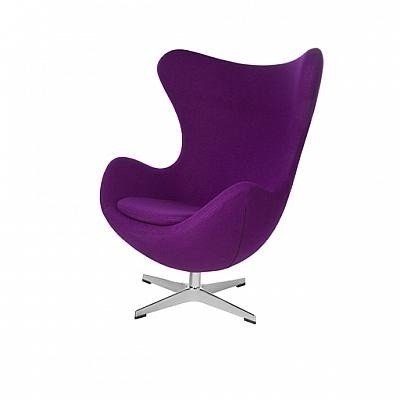 Agent classic design swivel chair...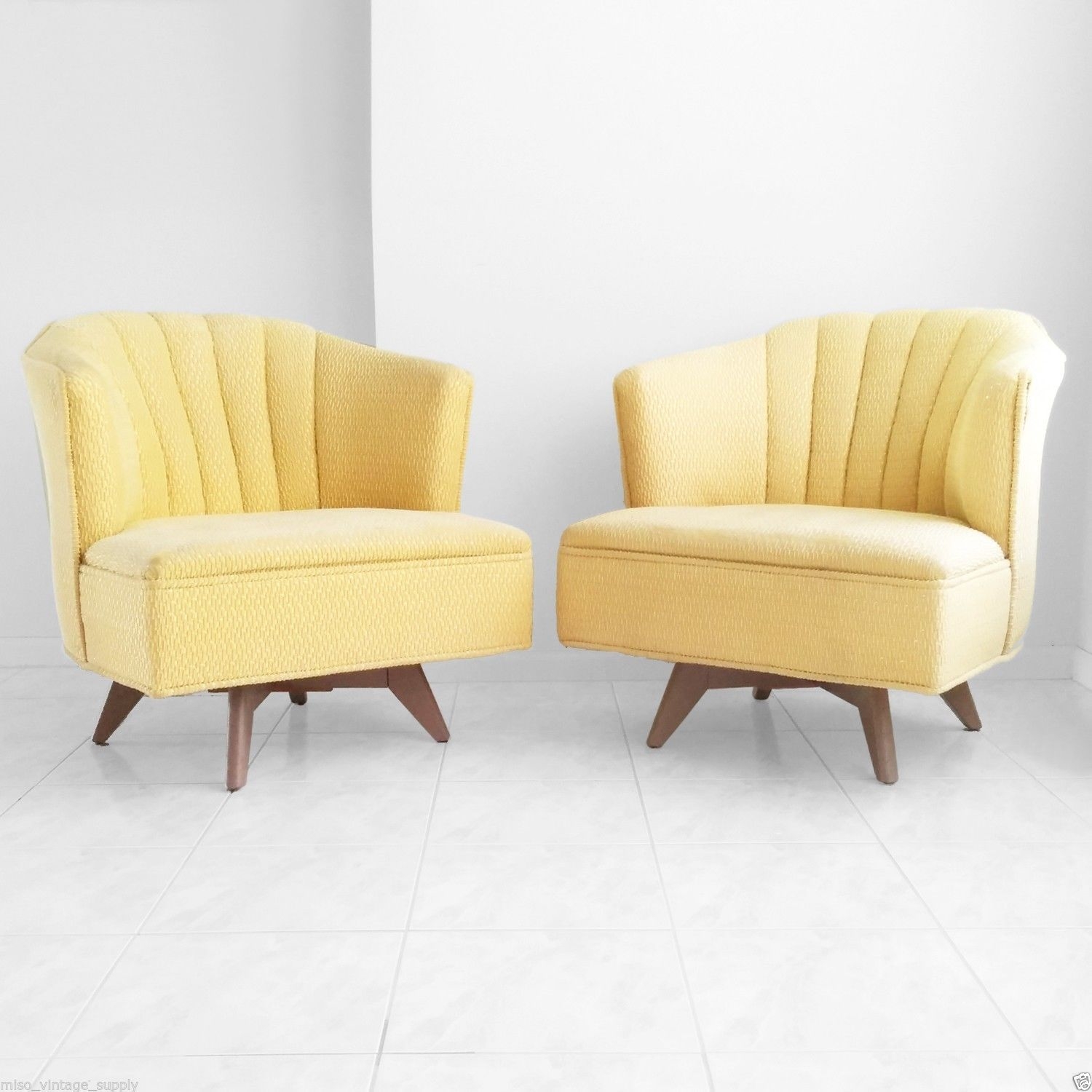 1950s mid century modern swivel lounge chairs by misovintage, $899.00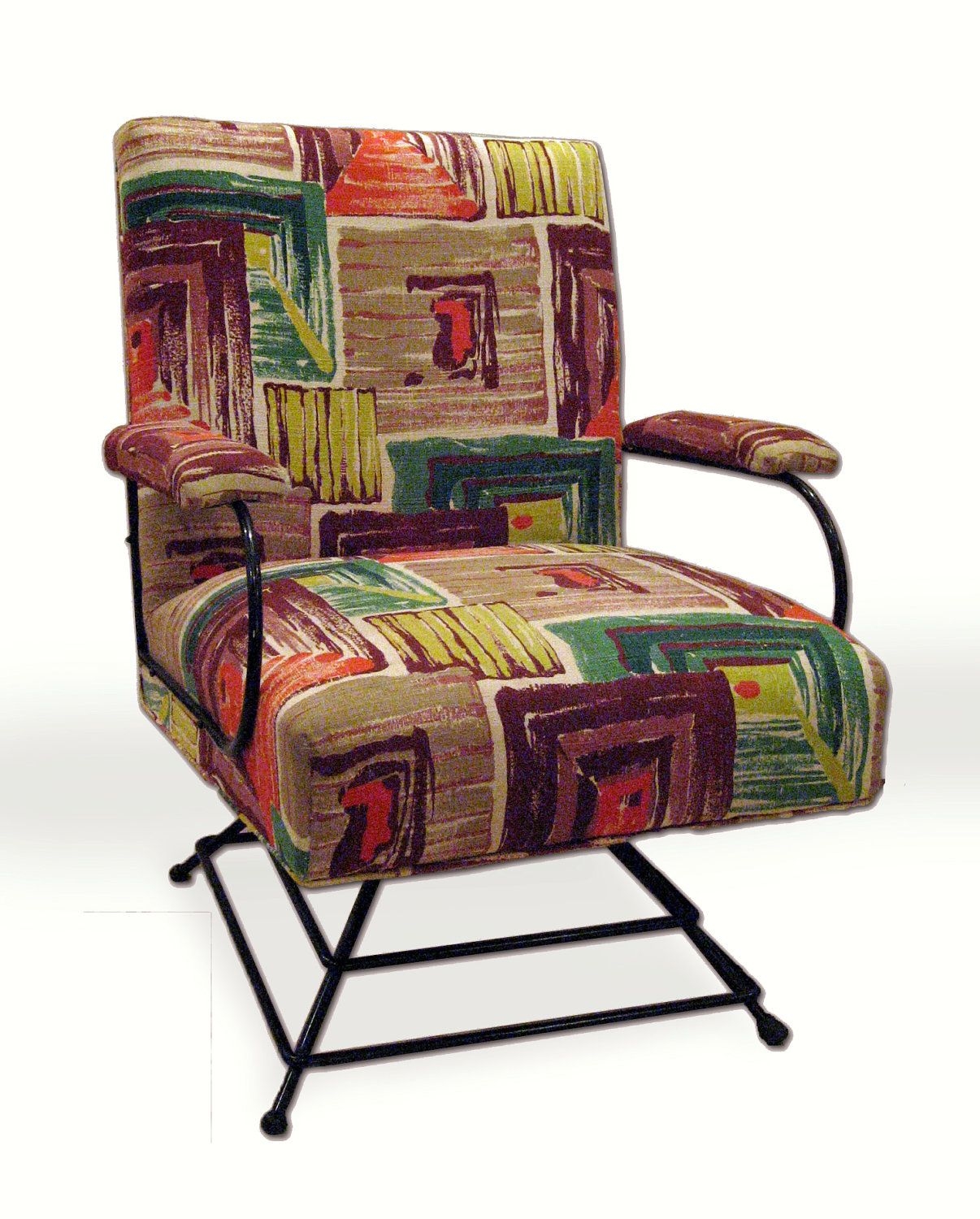 Interior design | decoration | home decor | furniture | Swivel-Mania: Mid Century swivel chair,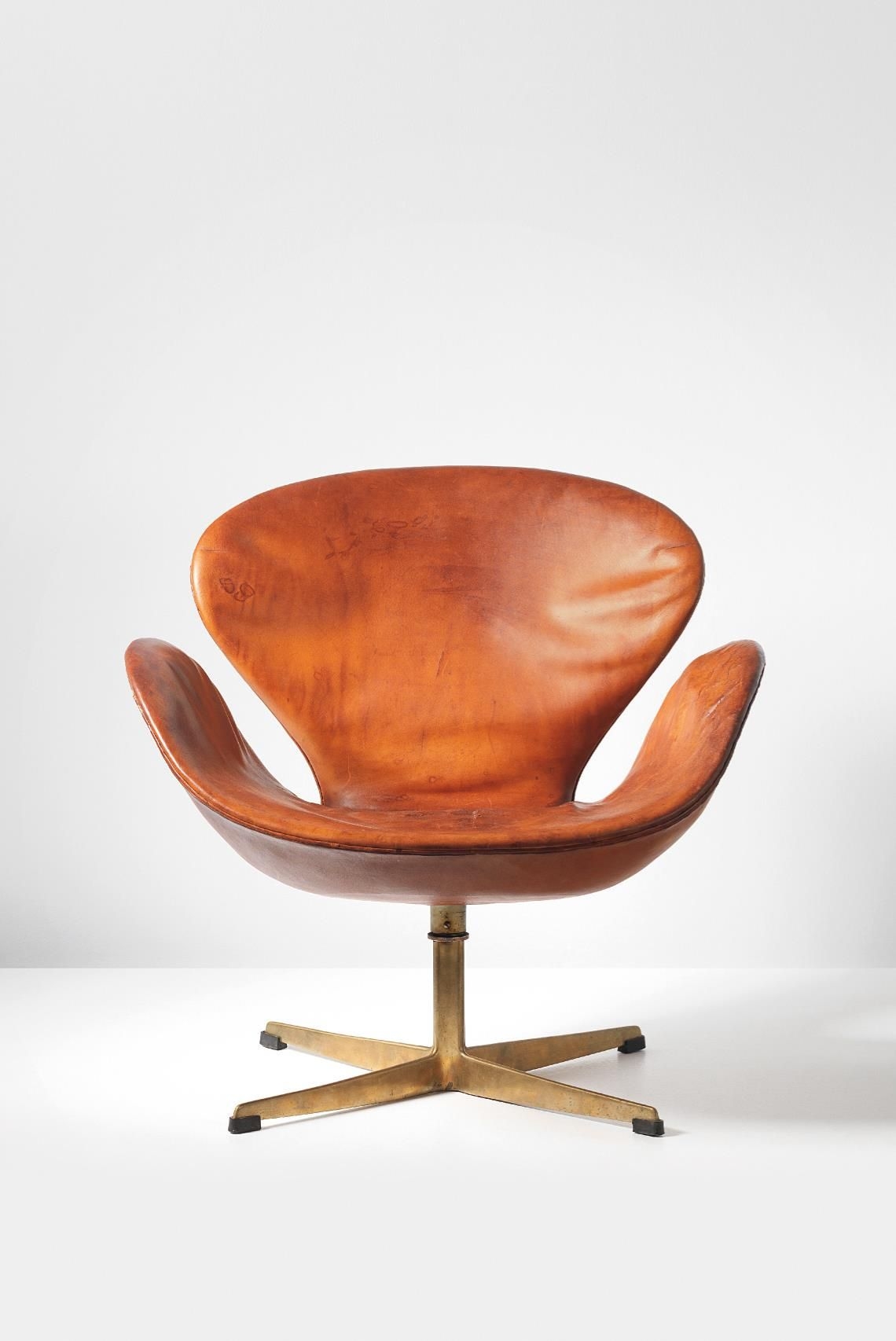 Arne Jacobsen, "Swan" swivel chair, designed for the Royal Hotel for SAS, Copenhagen,1958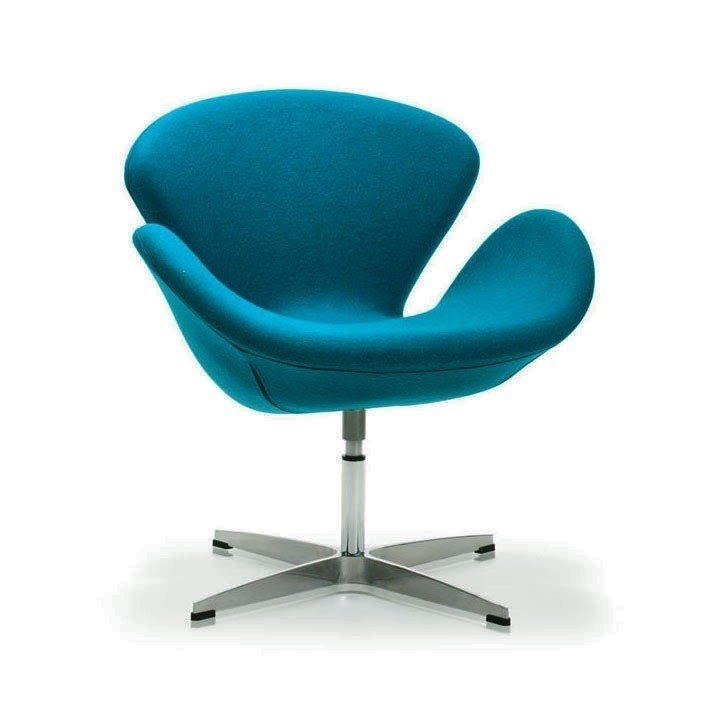 If you're a fan of more modern decor or even the retro ones this swivel chair will suit your needs, since it sports a quite quirky design with a fun frame and the vibrant, turquoise finish of the soft material upholstery.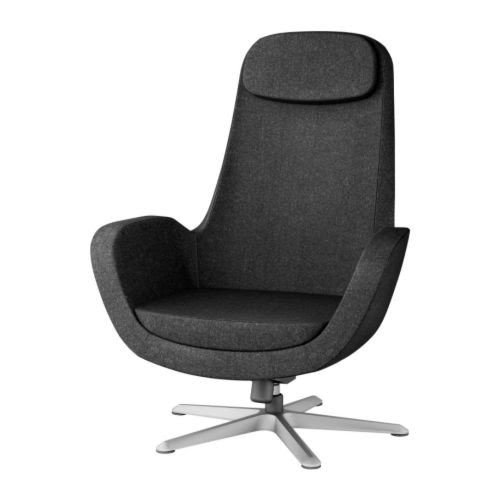 Swivel chair in modern form. It is mounted on metal base and fitted with anti slip pads. It is upholstered with soft fabric. Carefully profiled back has additional pillow for added comfort.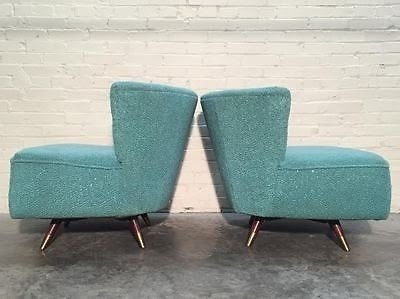 MCM Swivel Barrel Chairs.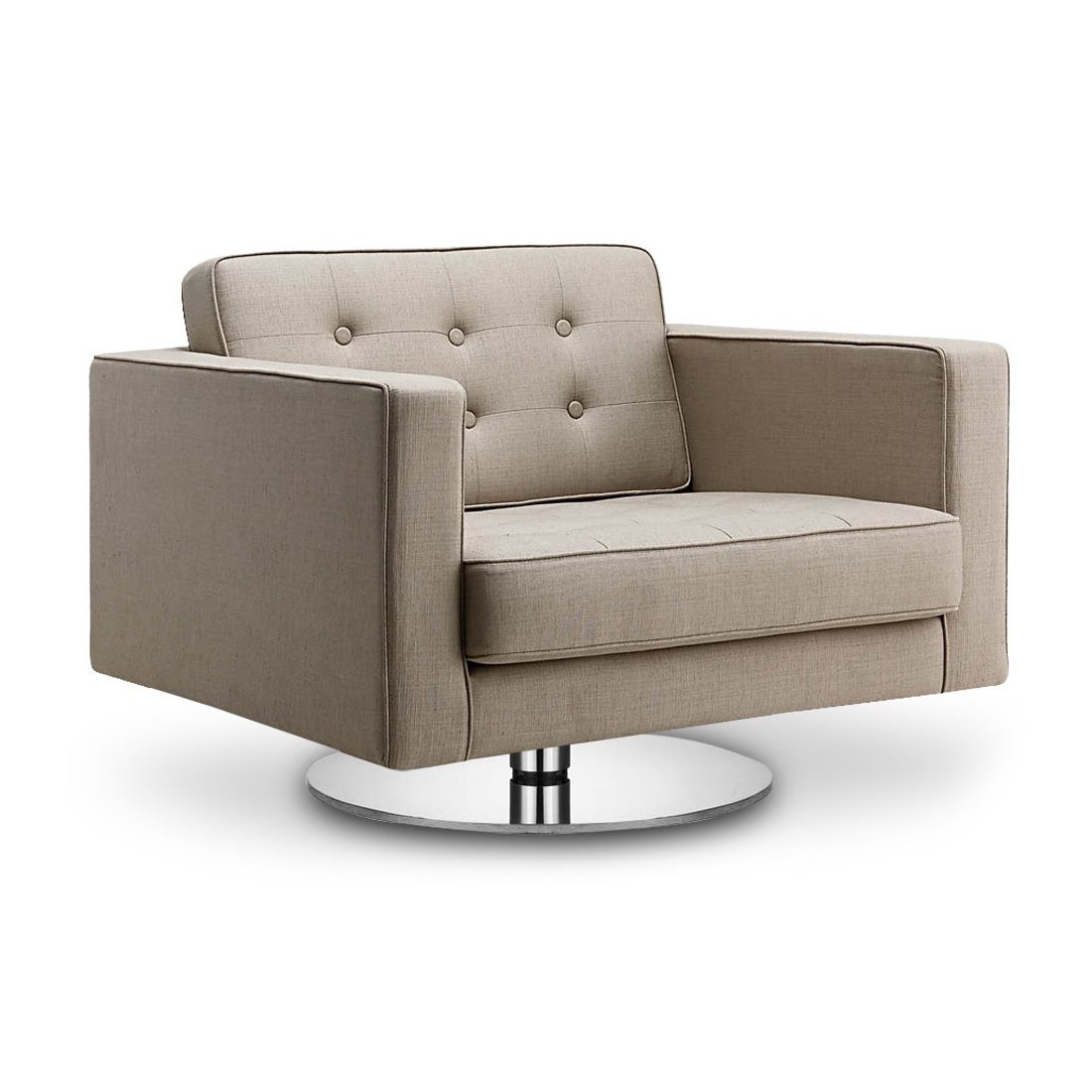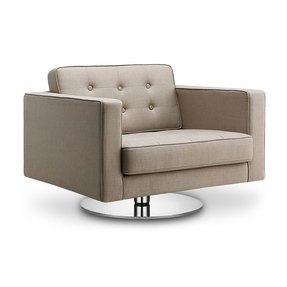 Swivel arm chair in modern form. Base is made of metal. It is upholstered with fabric and finished with decorative quilting on the back. Traditional form and contemporary design for living room, bedroom and more.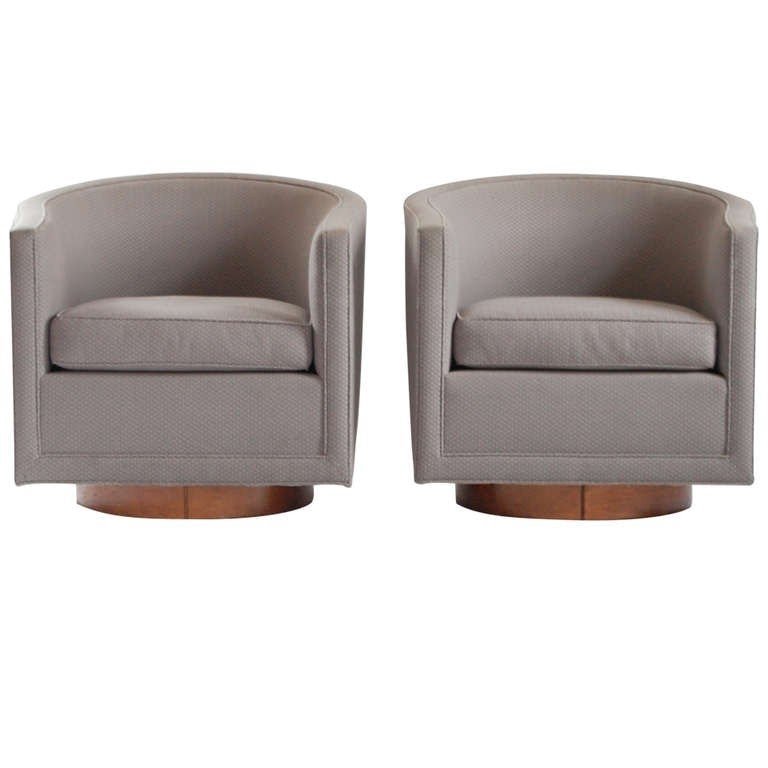 Set of 2 arm chairs mounted on swivel base made of wood. It is covered with fabric and reinforced with solid seams. Suitable for residential and commercial premises. Classic form and elegant design.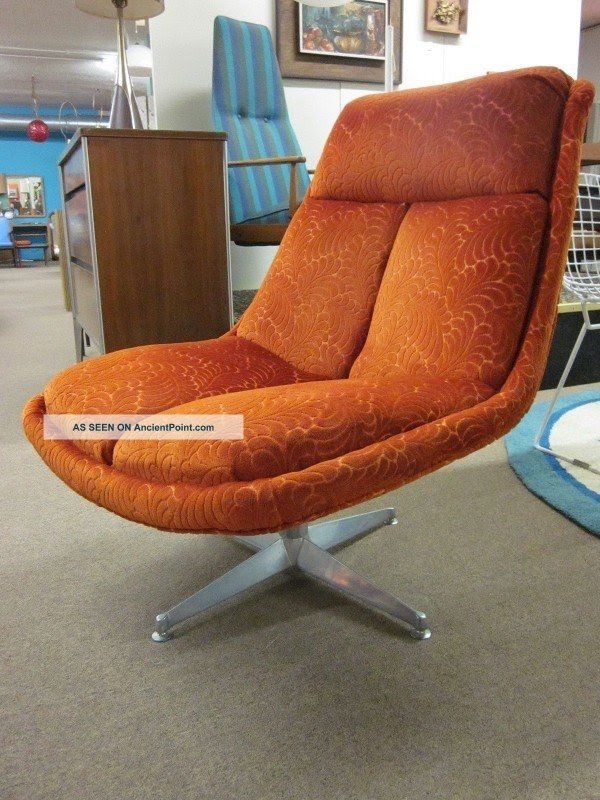 seventies modern orange velour swivel lounge chair c1970 post 1950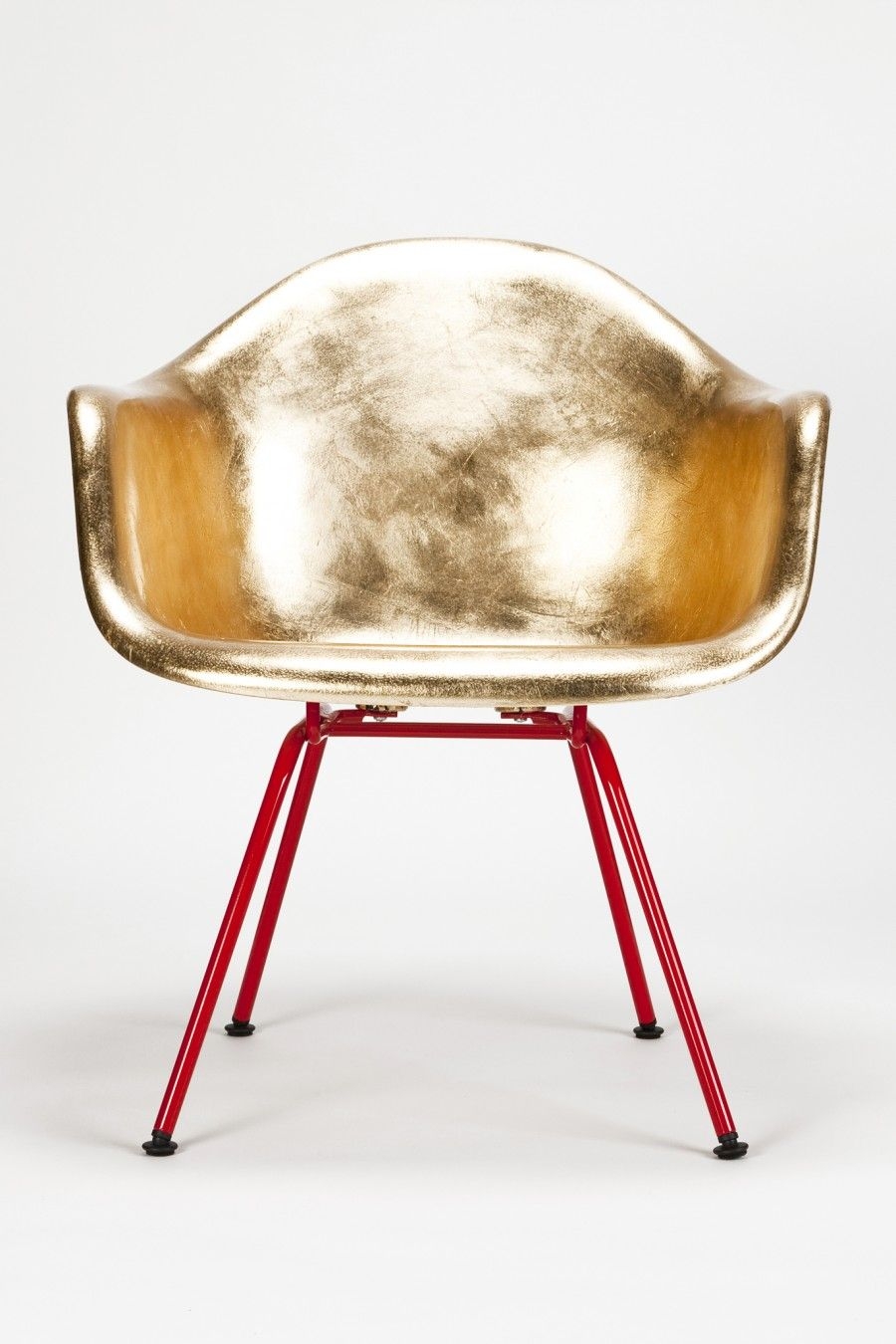 Eames golden A Shell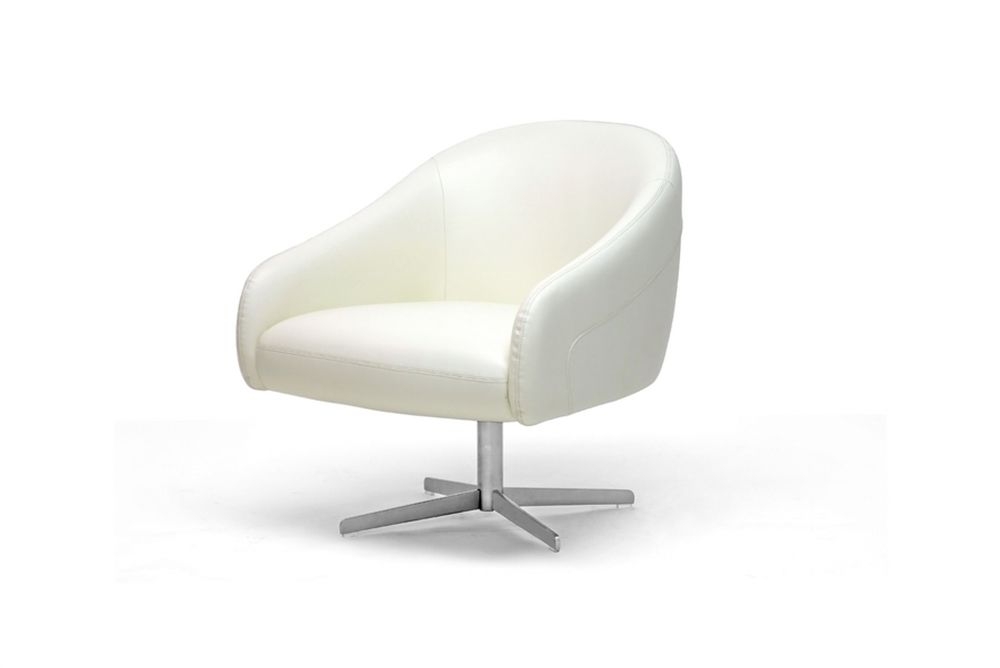 This chair is a fantastic and comfortable addition to your modern living room area. It has got an ivory leather upholstery, swivel function and contemporary design. You will be impressed how fantastic this chair is.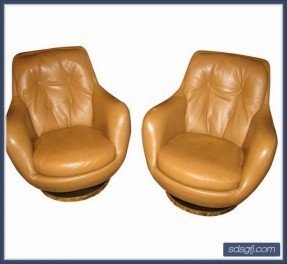 Modern Interior Leather Swivel Rocker Club Chair Furniture uploaded by ...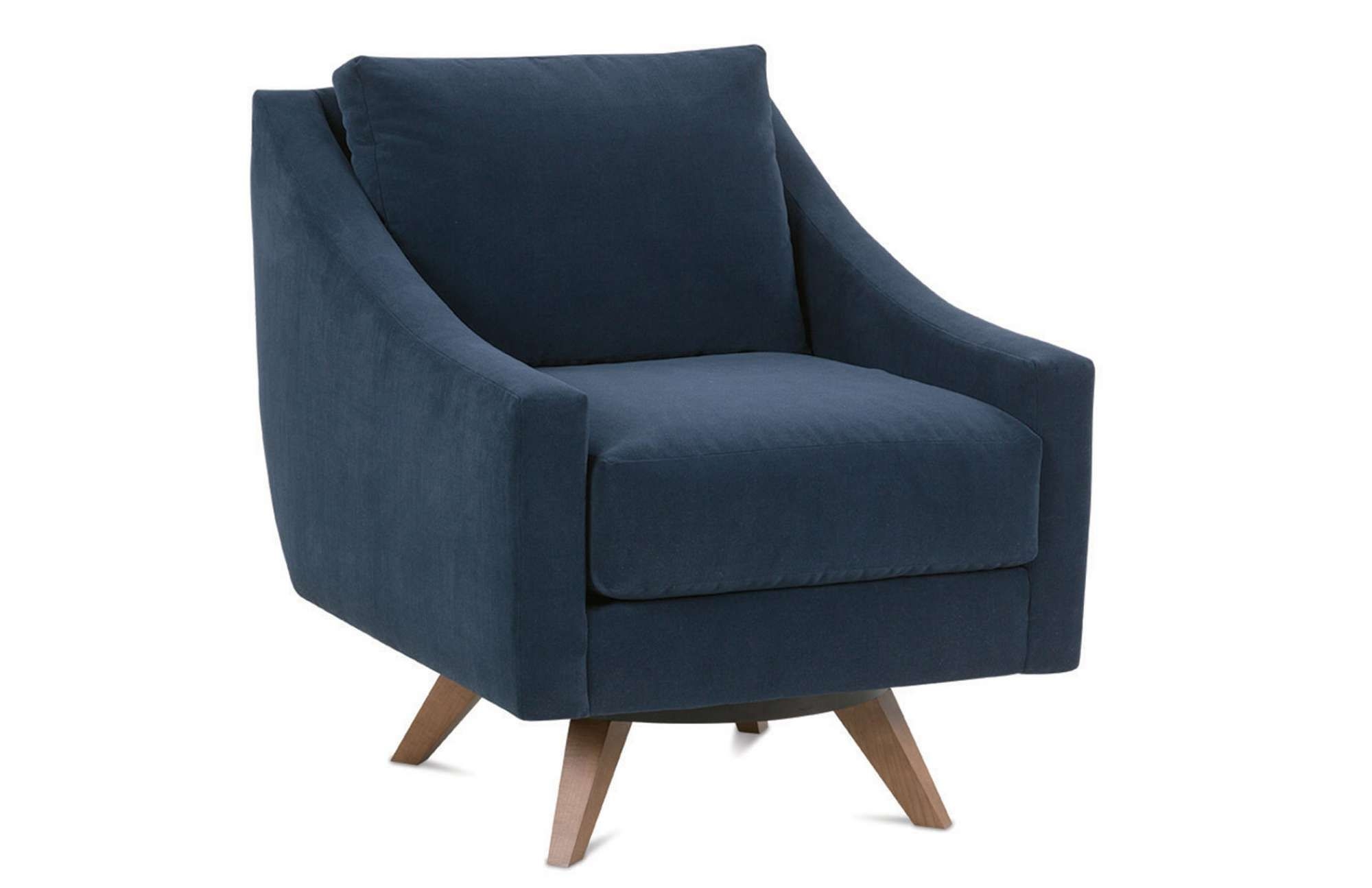 Marla "Designer Style" Contemporary Modern Swivel Chair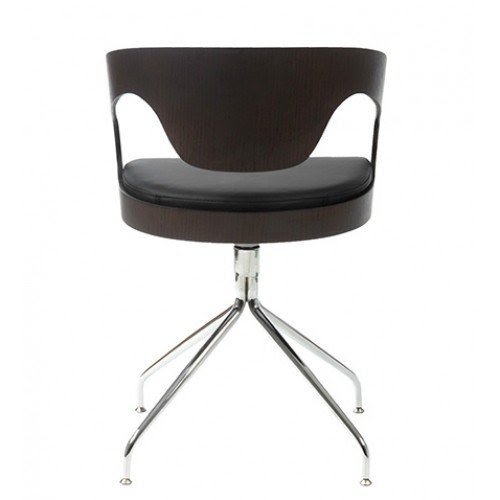 Set of 2 Modern Walnut Wood Swivel Chair with Leatherette Seat New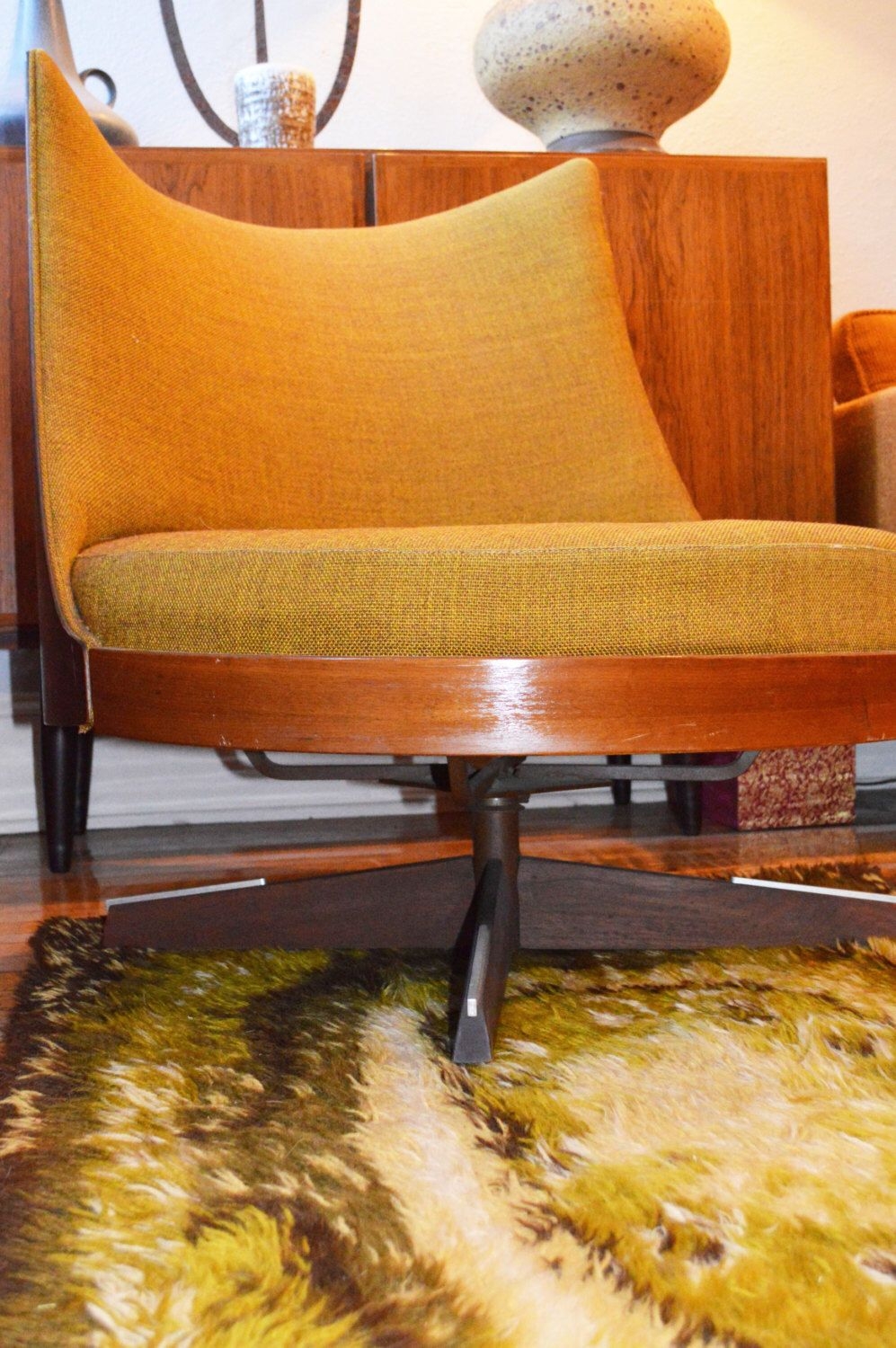 Mid Century Modern Swivel Chair with Parabolic by DenModernShop, $875.00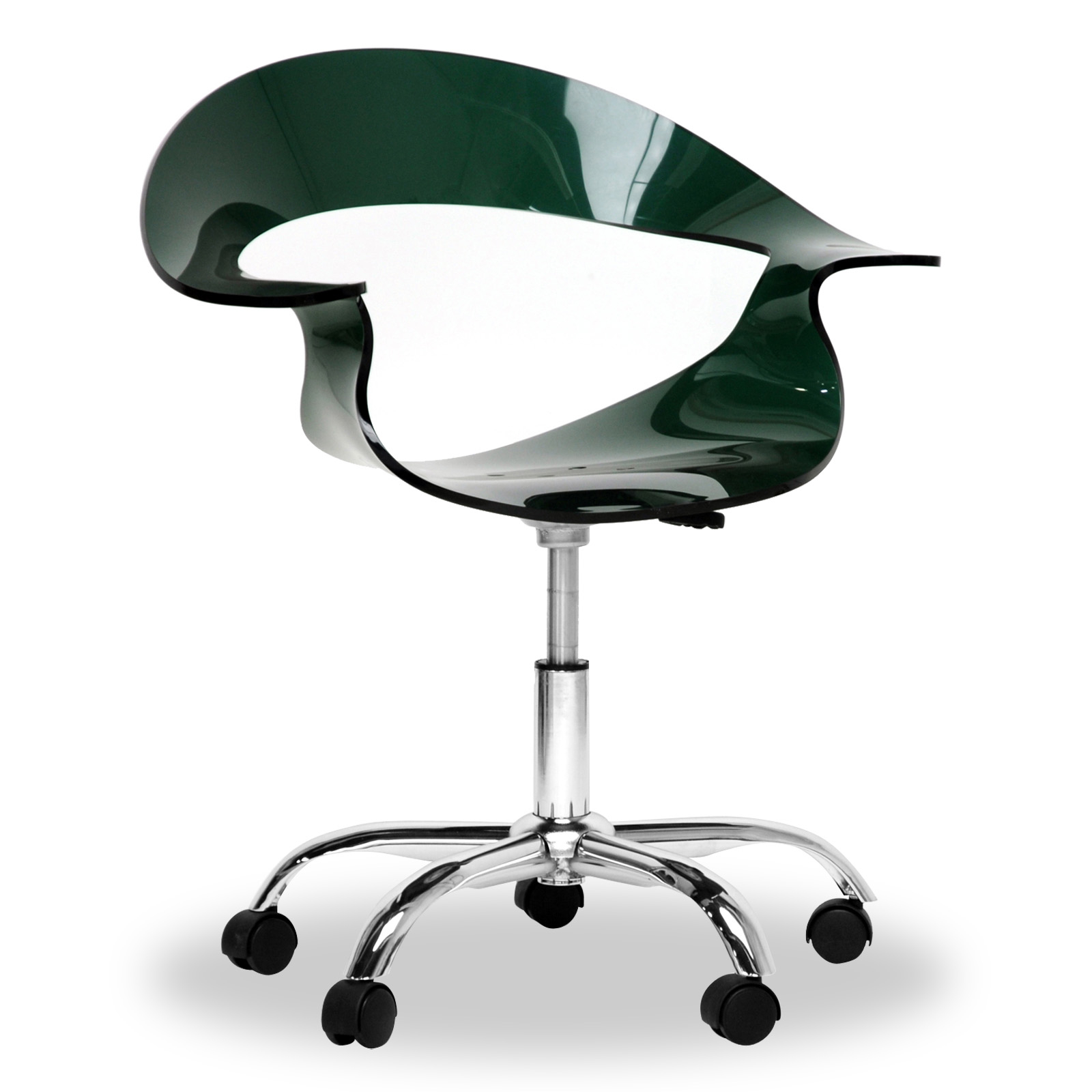 Beautiful acrylic seat, chromed steel frame and practical wheels is extraordinary chair that perfectly fits into modern interior. Beautiful color and design will add a grade each place in the home and office.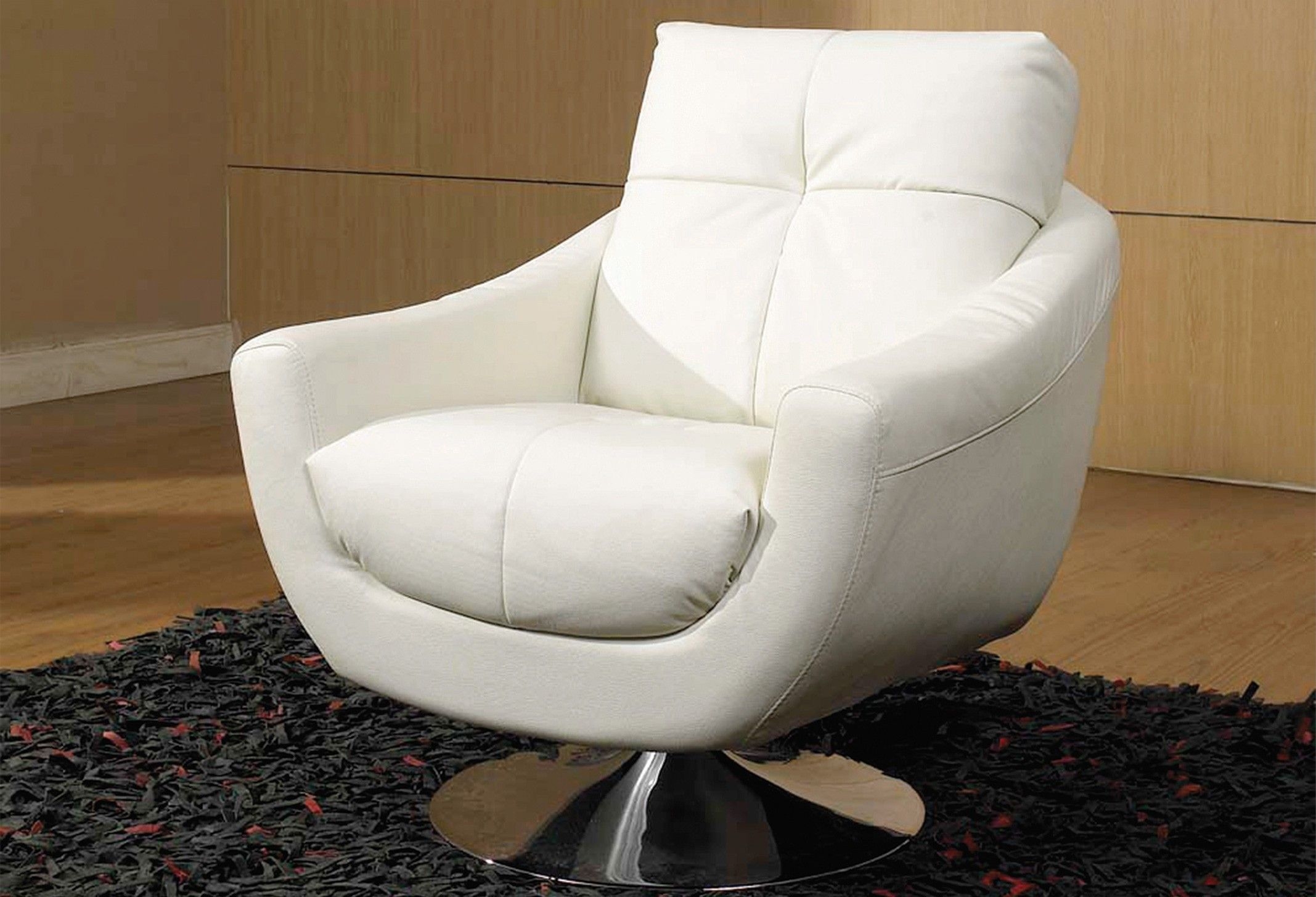 Leather Swivel Chairs for Home Office User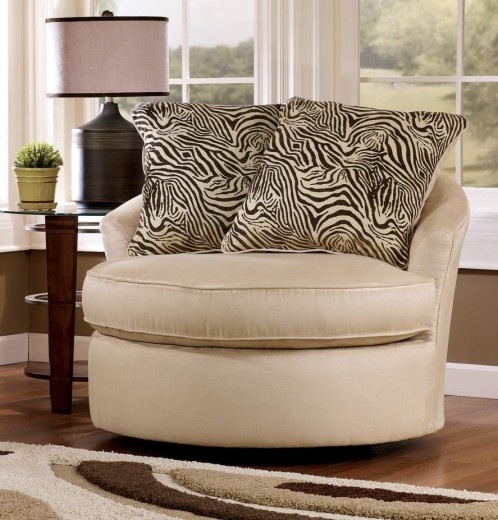 A pretty modern swivel armchair with a large round wooden frame entirely upholstered in elegant light beige fabric with creamy undertones and edge piping. It has a deep seat and a rather low back passing in gently sloped arms.