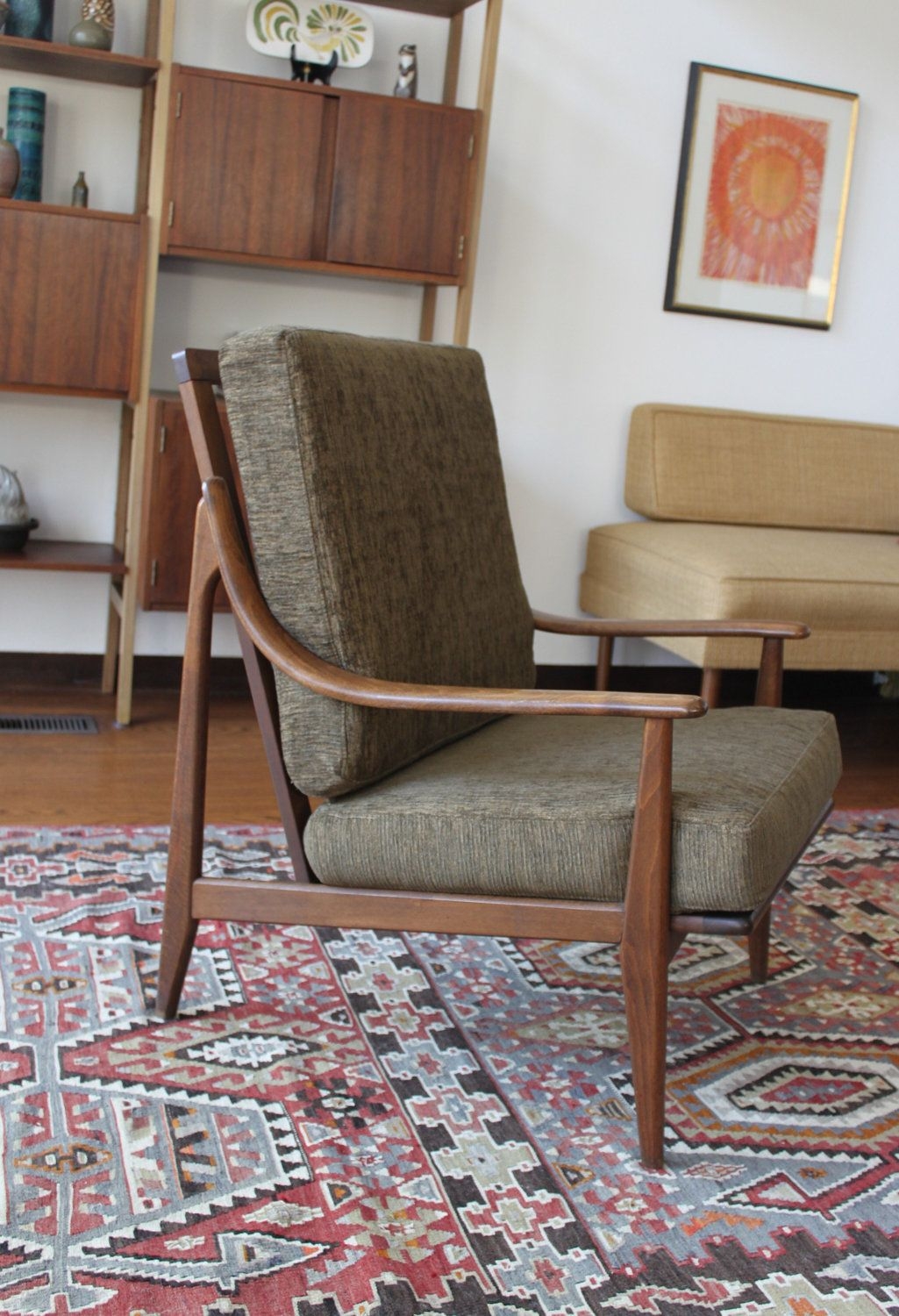 Mid Century Modern Chair In The Style Of
Make your home more vintage-looking, thanks to this stylish chair - a perfect mix of mid-century design and modern appearance. The frame is crafted of sturdy wood, holding 2 medium-firm cushions.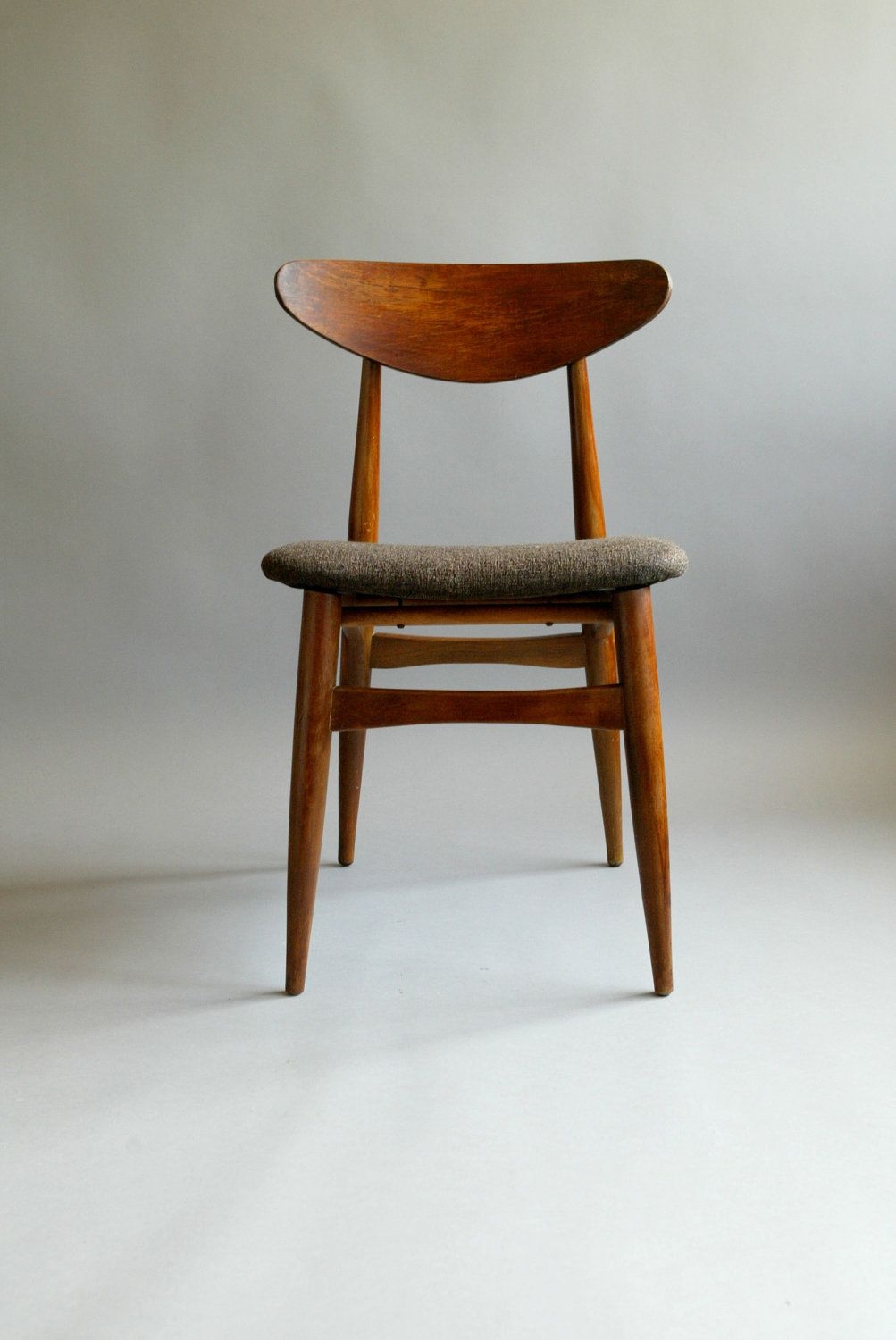 Mid century sculptural 60s danish style
This mid century chair is a real hit among the owners of minimalist houses. Made from walnut, this vintage chair is a subtle, cosy addition to any stylish interior. Comfortable upholstery makes it also plenty comfortable!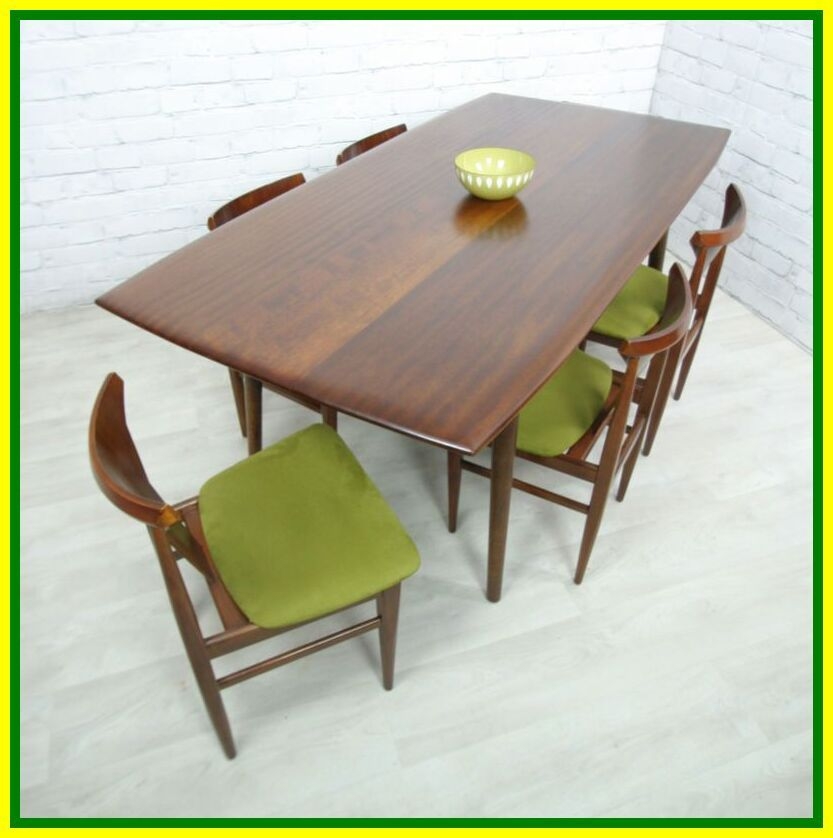 Retro Vintage Teak Mid Century Danish Style Dining Table Eames Era 50s 60s
Dining chair mounted on teak wood frame. Seat is covered with soft fabric. Suitable for residential and commercial premises. Traditional form and careful execution.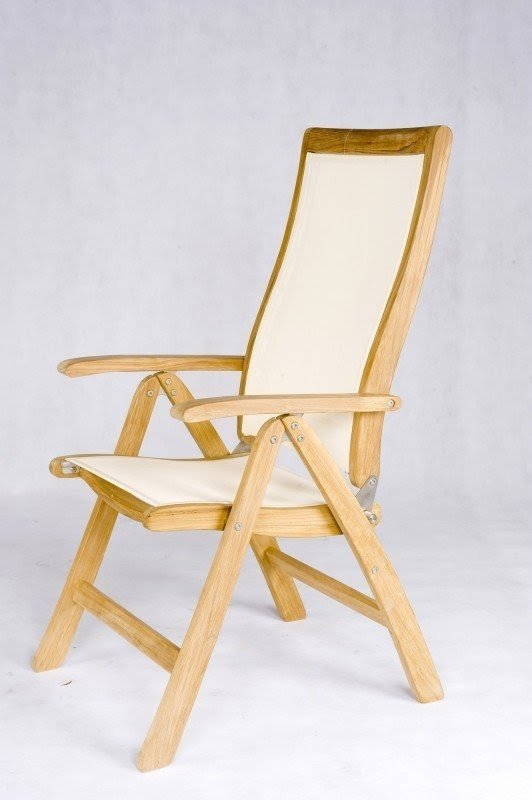 Teak Dining Arm Chair
A simple yet practical armchair with a contemporary design primarily made of wood. It also includes cushions to provide more convenience. Perfectly matches nowadays interiors and adds a bit more elegance to it.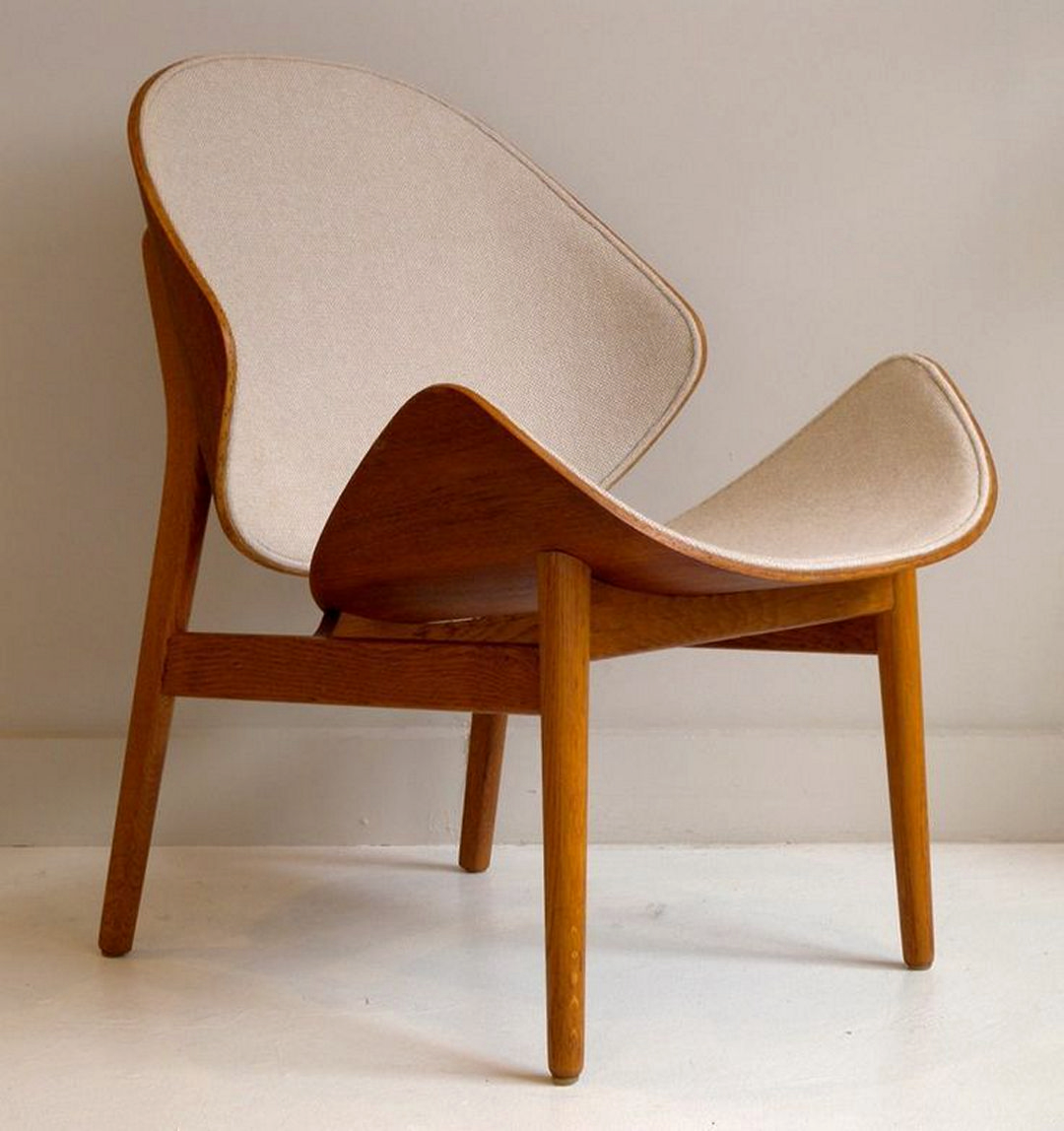 According to the Danish "hygge" luck philosophy, this original danish teak chair was created, a bit retro and a bit modern. Well-chosen raw materials such as teak wood and light upholstery emphasize the incredible shape that envelops the human figure.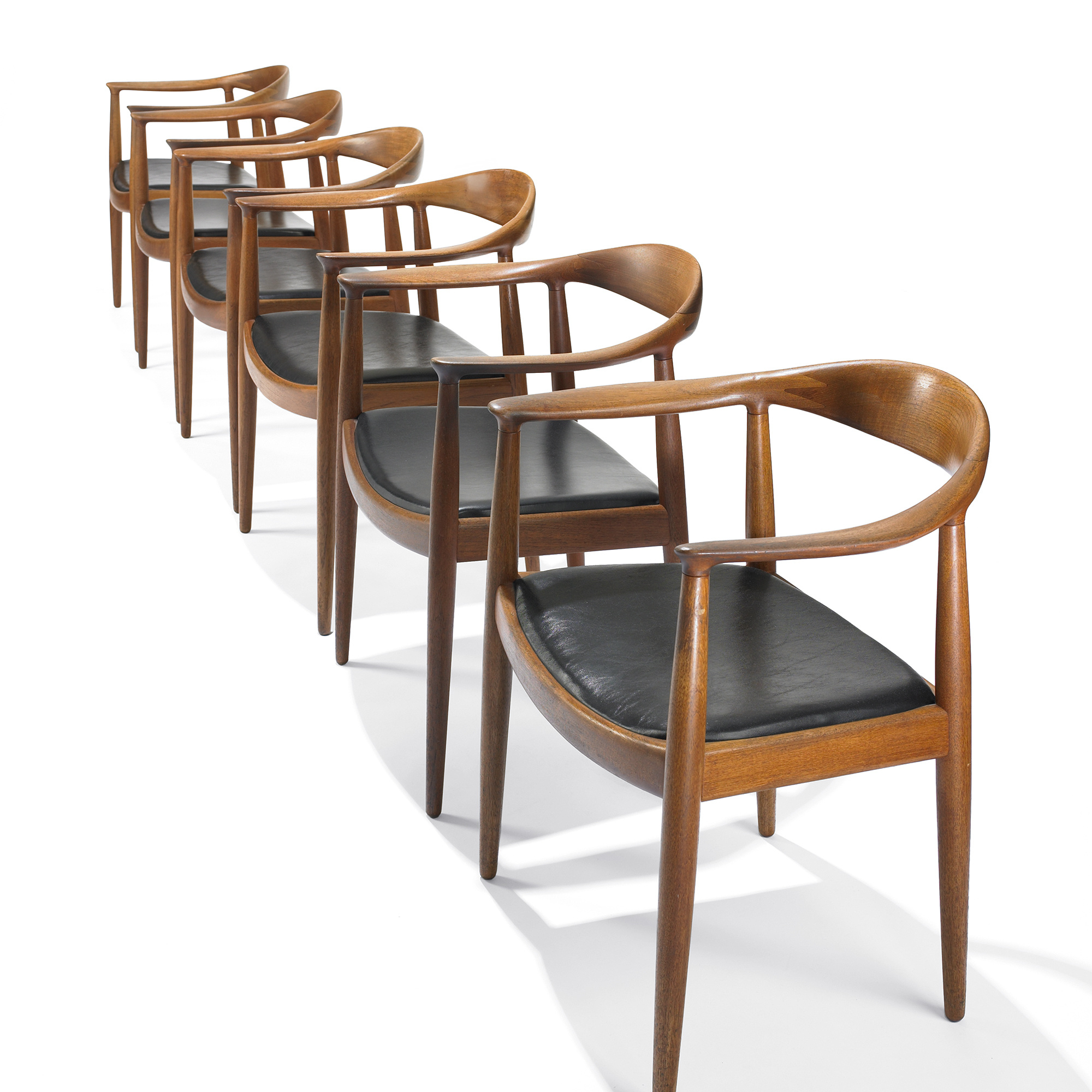 The Chair (model PP503) by Hans J. Wegner, 1949. Originally manufactured by Johannes Hansen, Denmark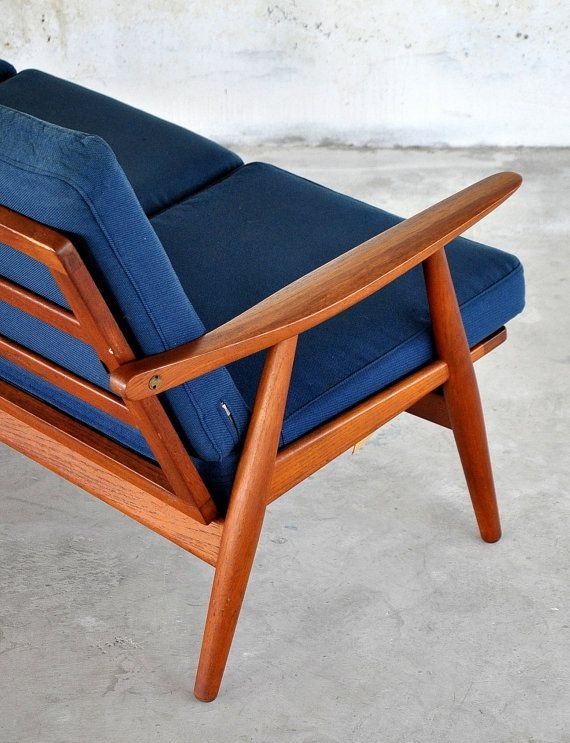 HANS J. WEGNER for Getama Gedsted Teak Sofa / Couch Model: GE-270 on Etsy, $4,400.00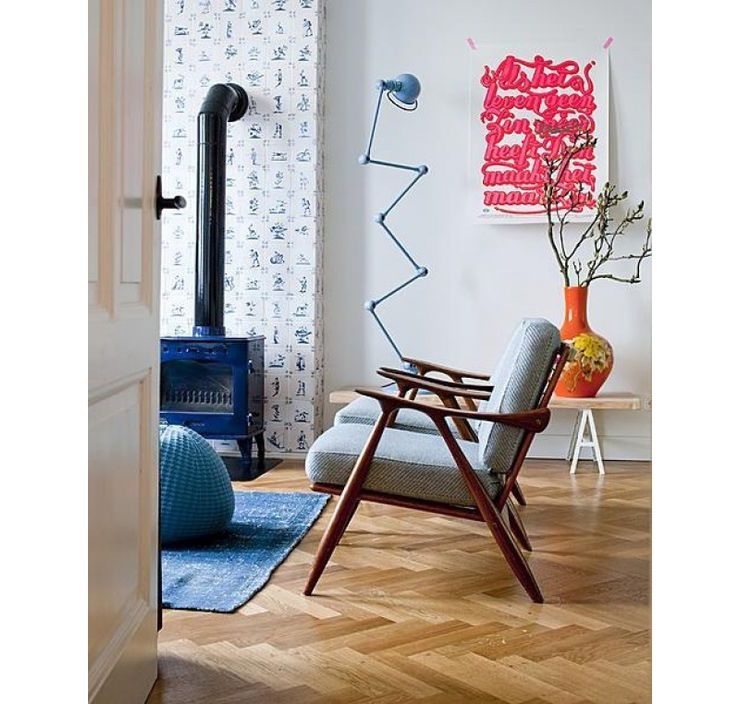 Jamo speakers would allow this modern Danish living room to be the epitome of style and comfort.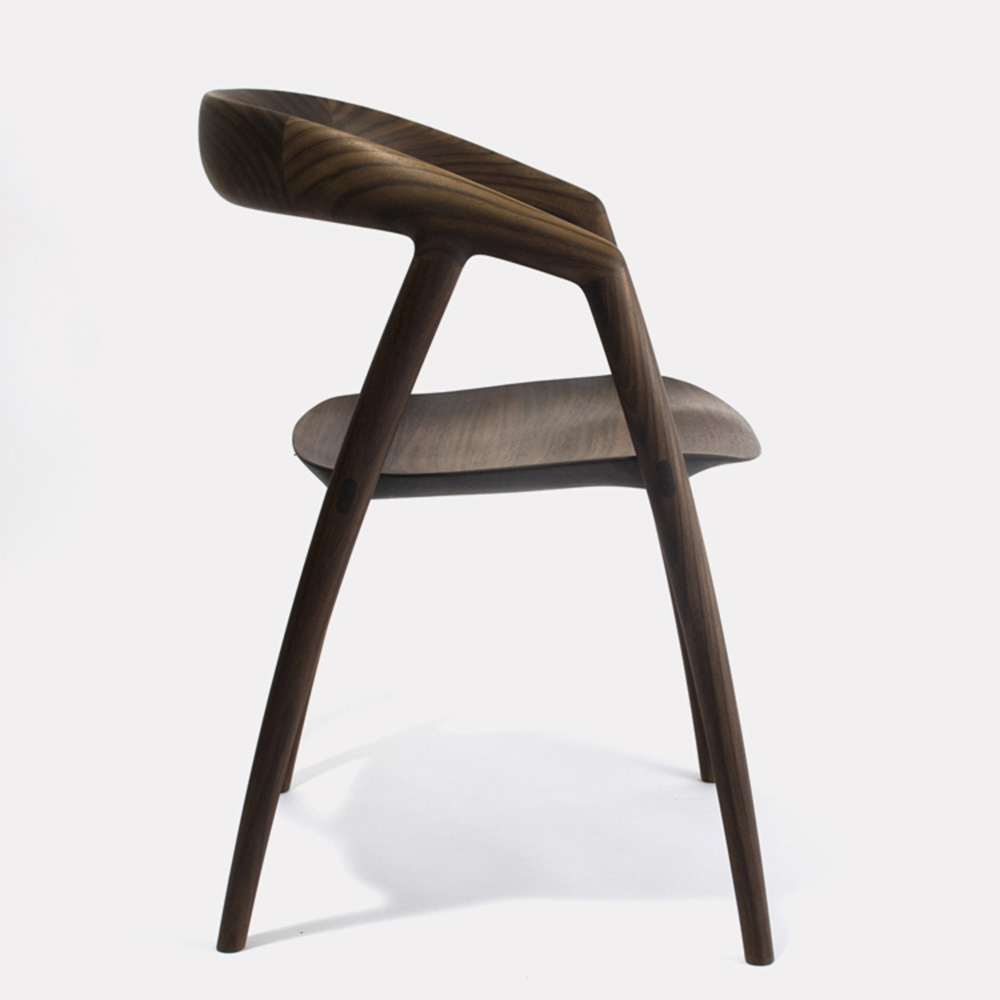 This quite original dining chair is crafted of solid wood for durability, with rose wood, teak or ash construction. It features a well-profiled seat, a comfy back, and well-balanced legs with a nice spread for good stability.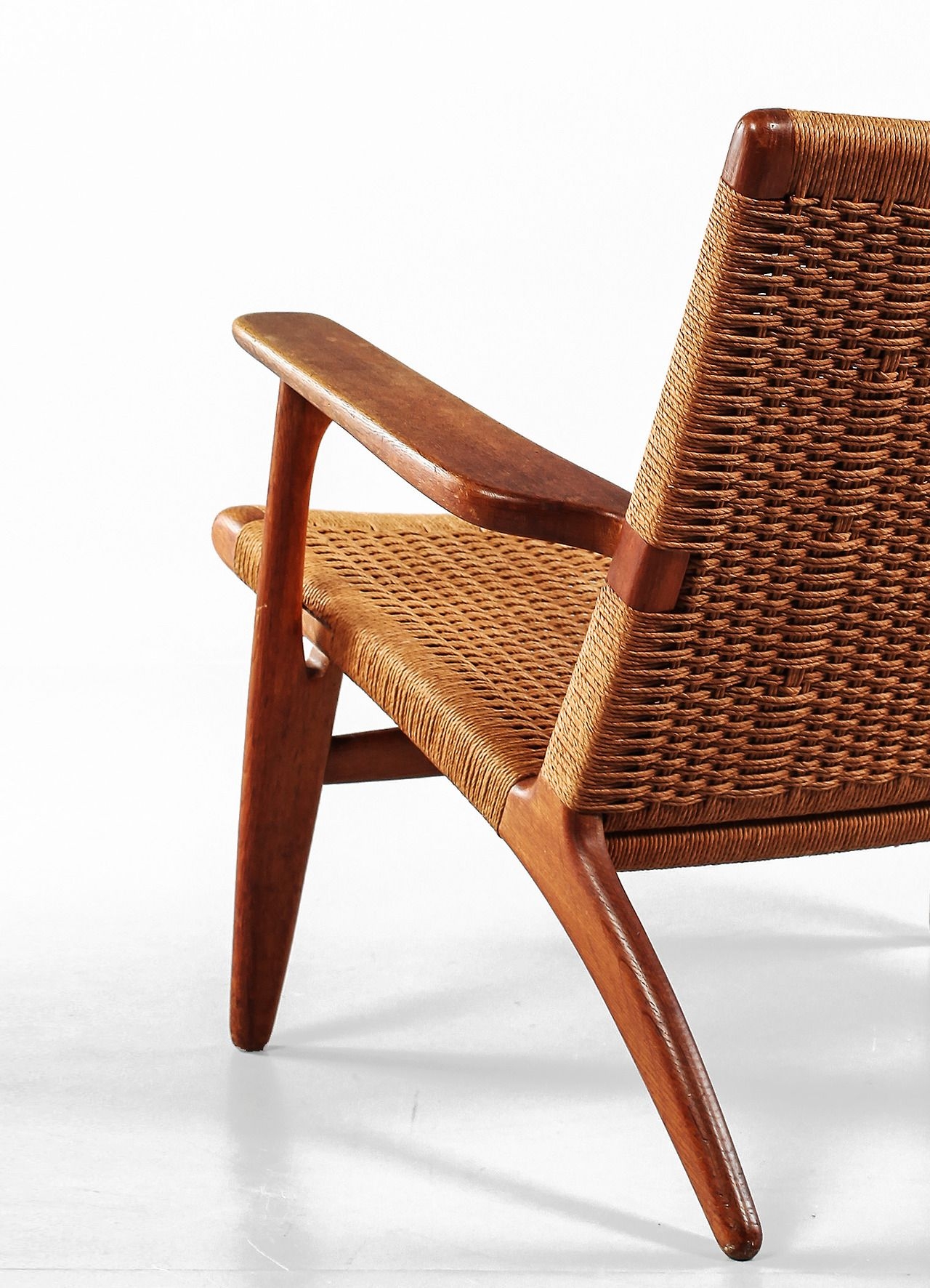 Straight from 1950s, this elegant chair has a sturdy frame, crafted of durable teak wood, along with arched rear legs, tapered front legs, and widened armrests for extra comfort. The seat and back is flawlessly-woven of papercord, making the whole much more inviting.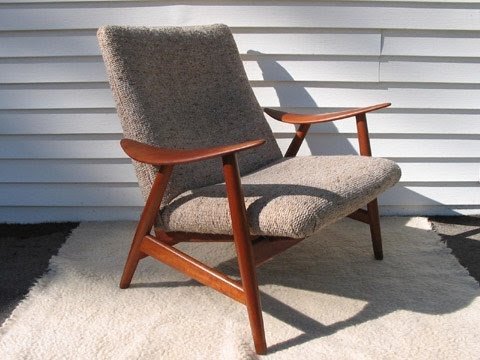 Danish modern chair, for living room.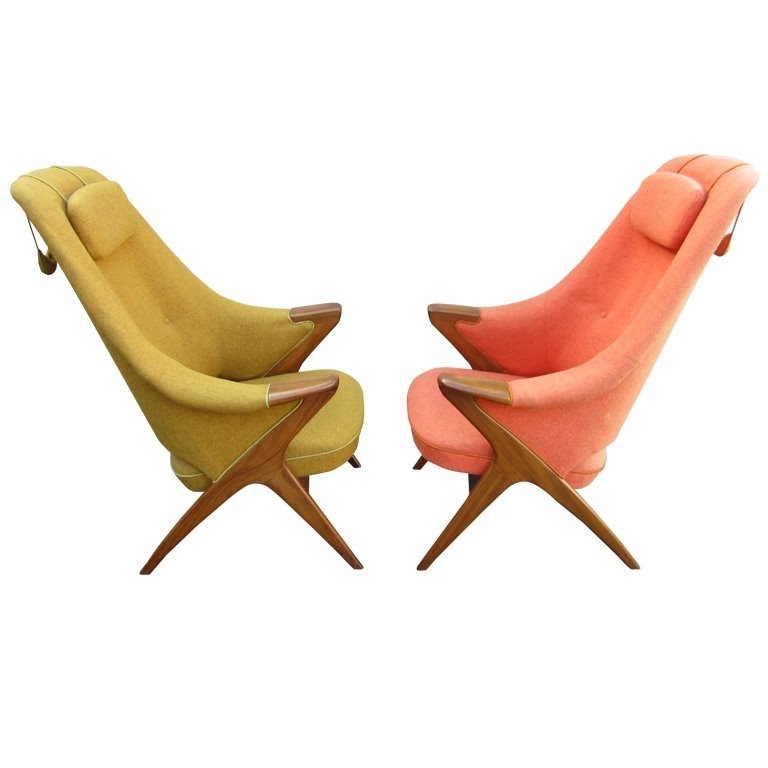 Lounge chair upholstered with pleasant to the touch fabric and fitted with pillow on the back for added comfort. It is mounted on wooden base. Application in all kinds of interiors according to taste.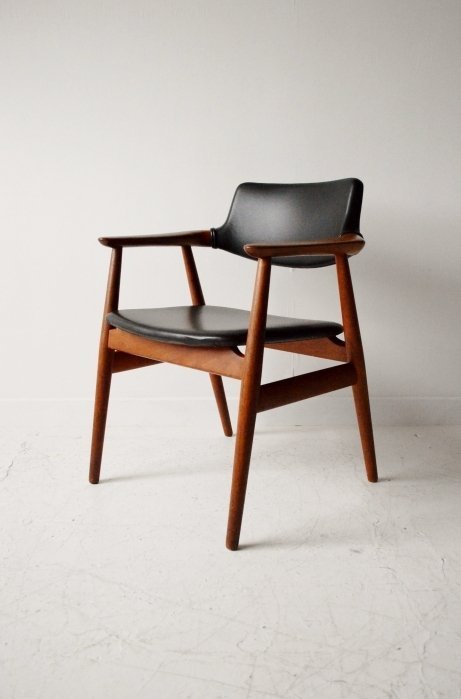 ERIK KIRKEGAARD DANISH TEAK DESK side CHAIR retro vintage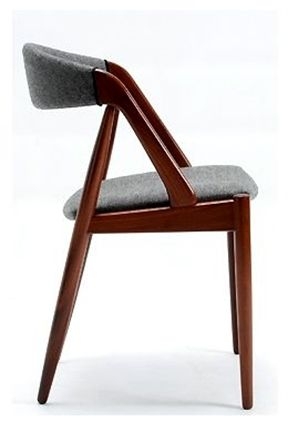 Designed in the 1960's by Kai Kristensen, this teak chair embodies well the mid-century, Scandinavian style. Originating from Denmark, it delights with the typical combination of simplicity and solidness.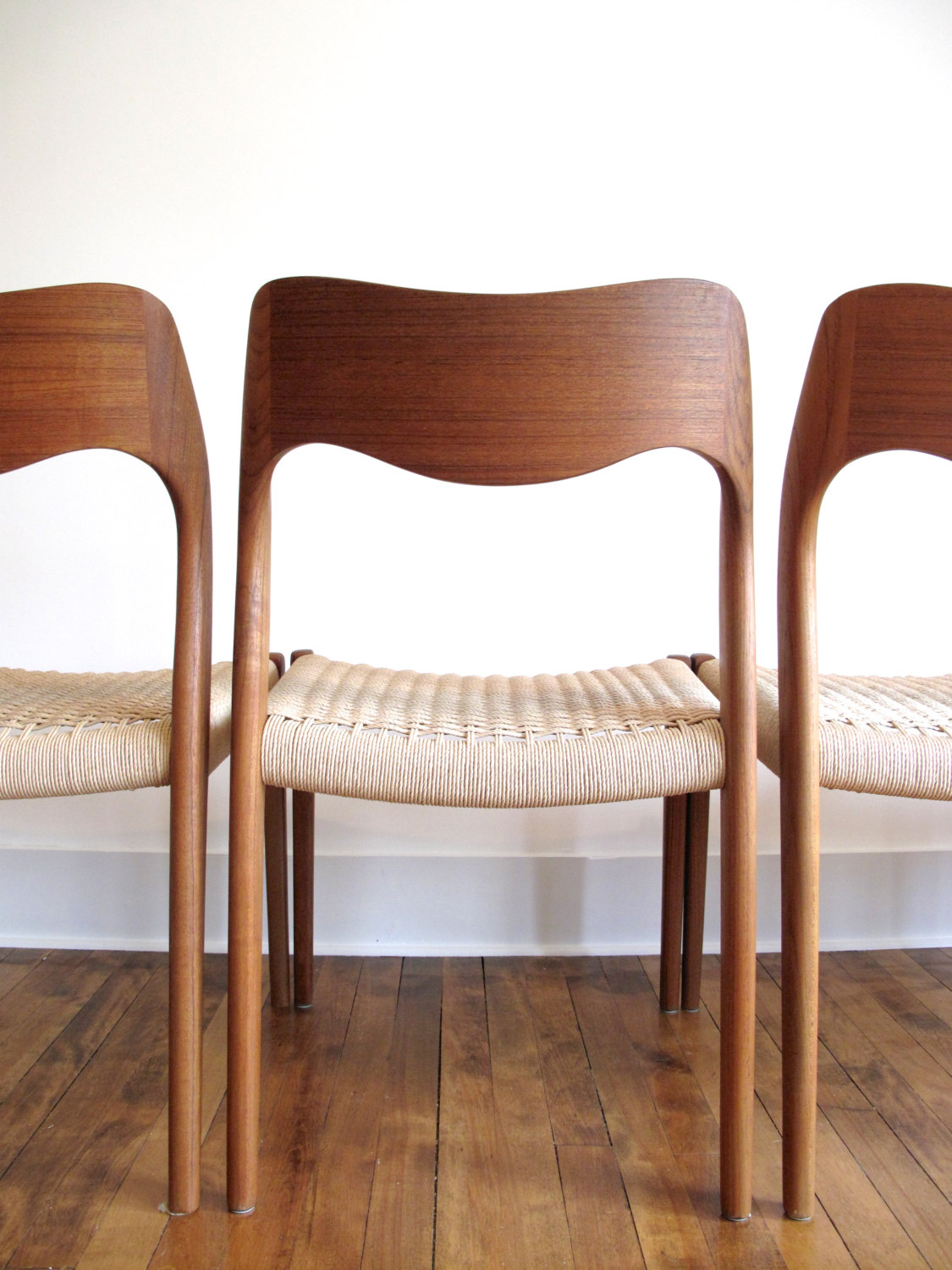 RESERVED: Five Exquisite Niels Moller Chairs, Restored....sigh - they are sold but they are gorgeous...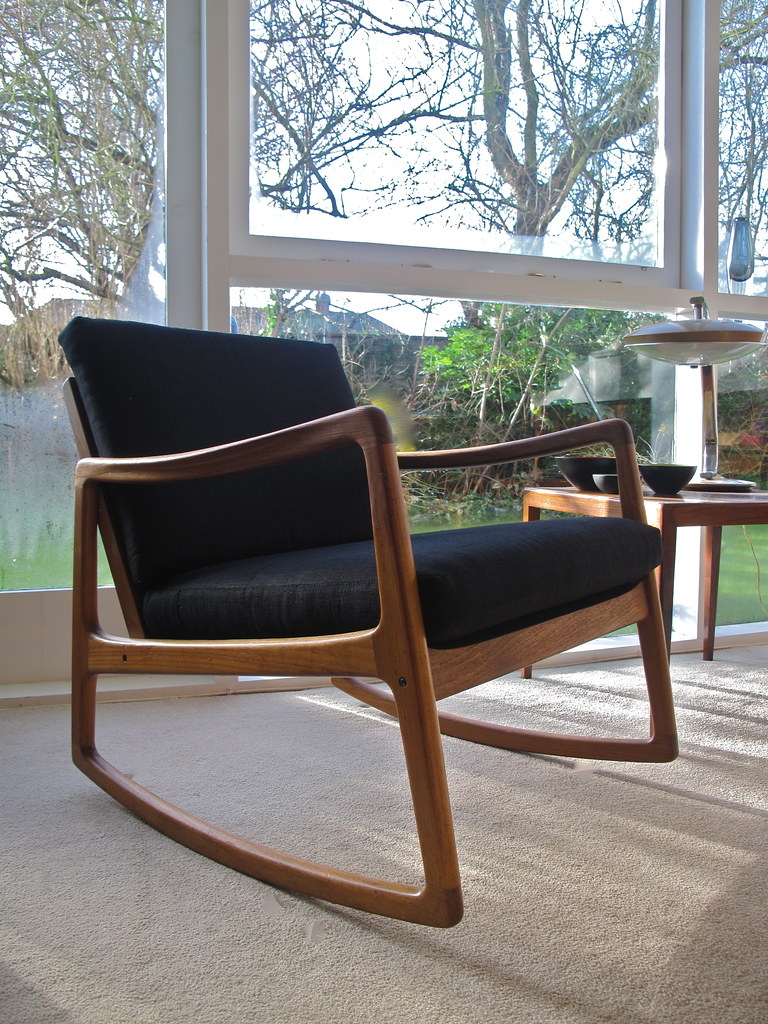 Ole Wanscher Rocking Chair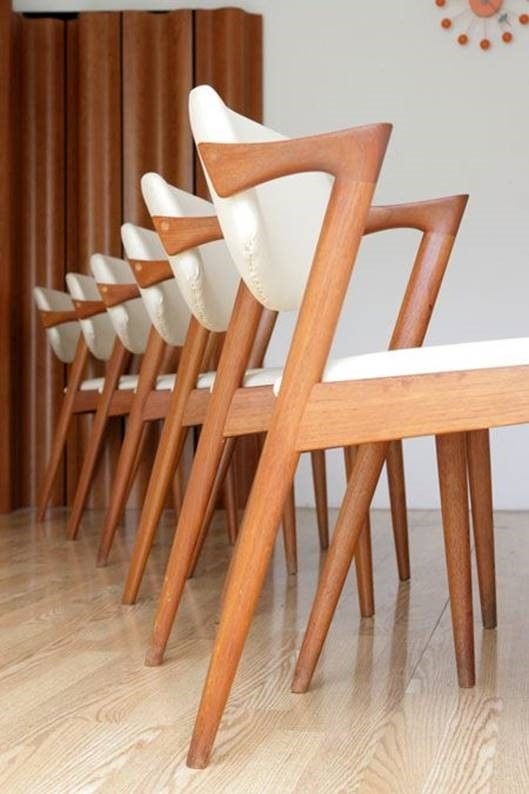 Characteristic for the mid-century Scandinavian design, this set of dining chairs is made from bright, teak wood. It comes from the 1960's and the workshop of Kai Kristiansen.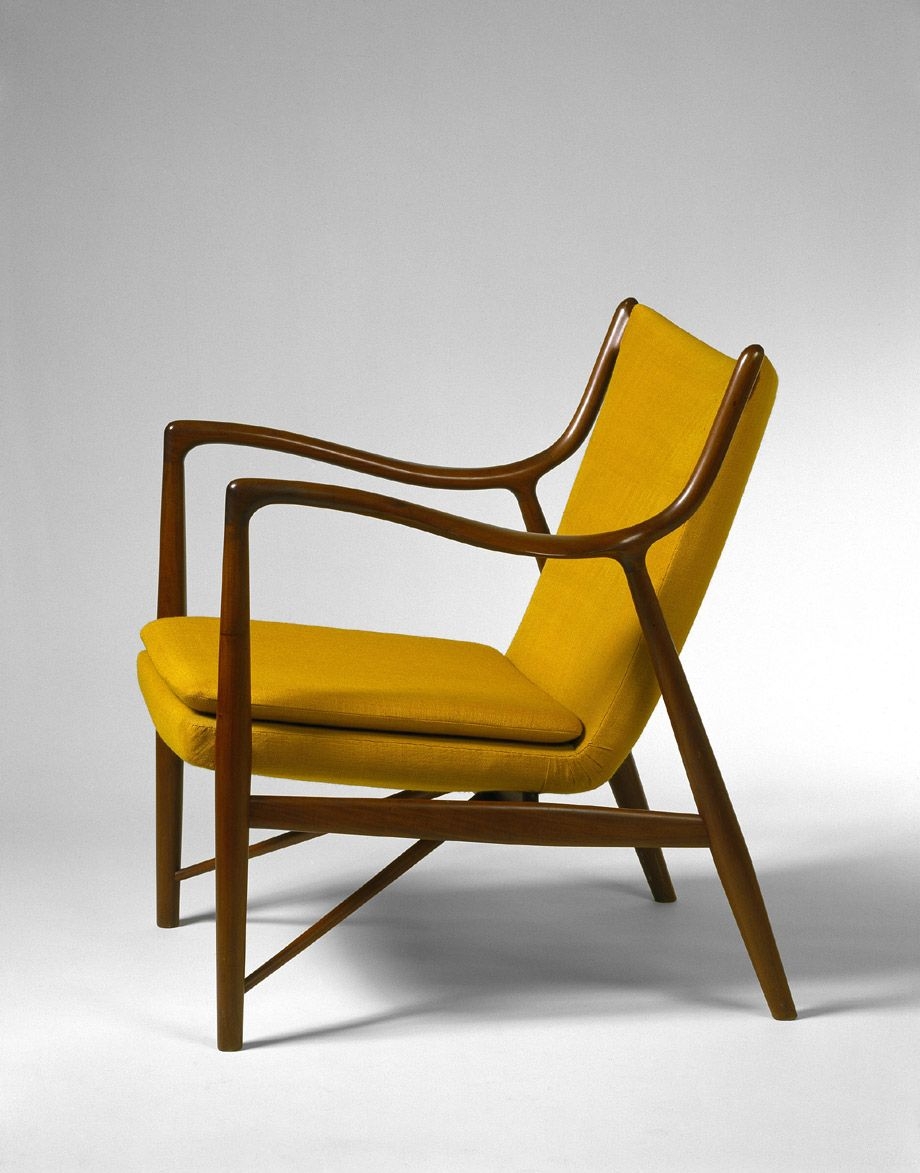 Finn Juhl, #NV-45 Teak and Leather Armchairs for Niels Vodder, 1945.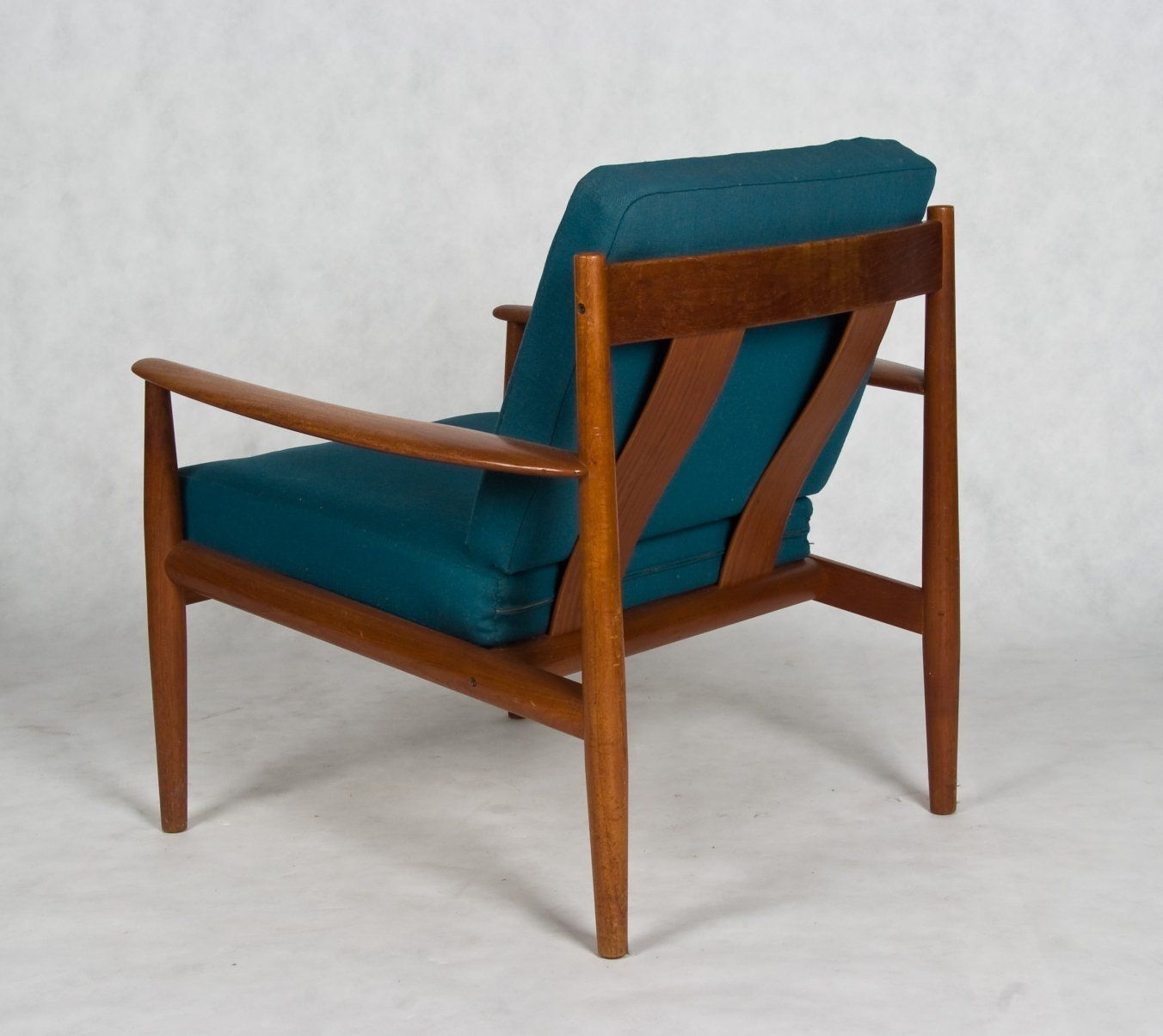 Danish arm chair with teak frame - designed by Grete Jalk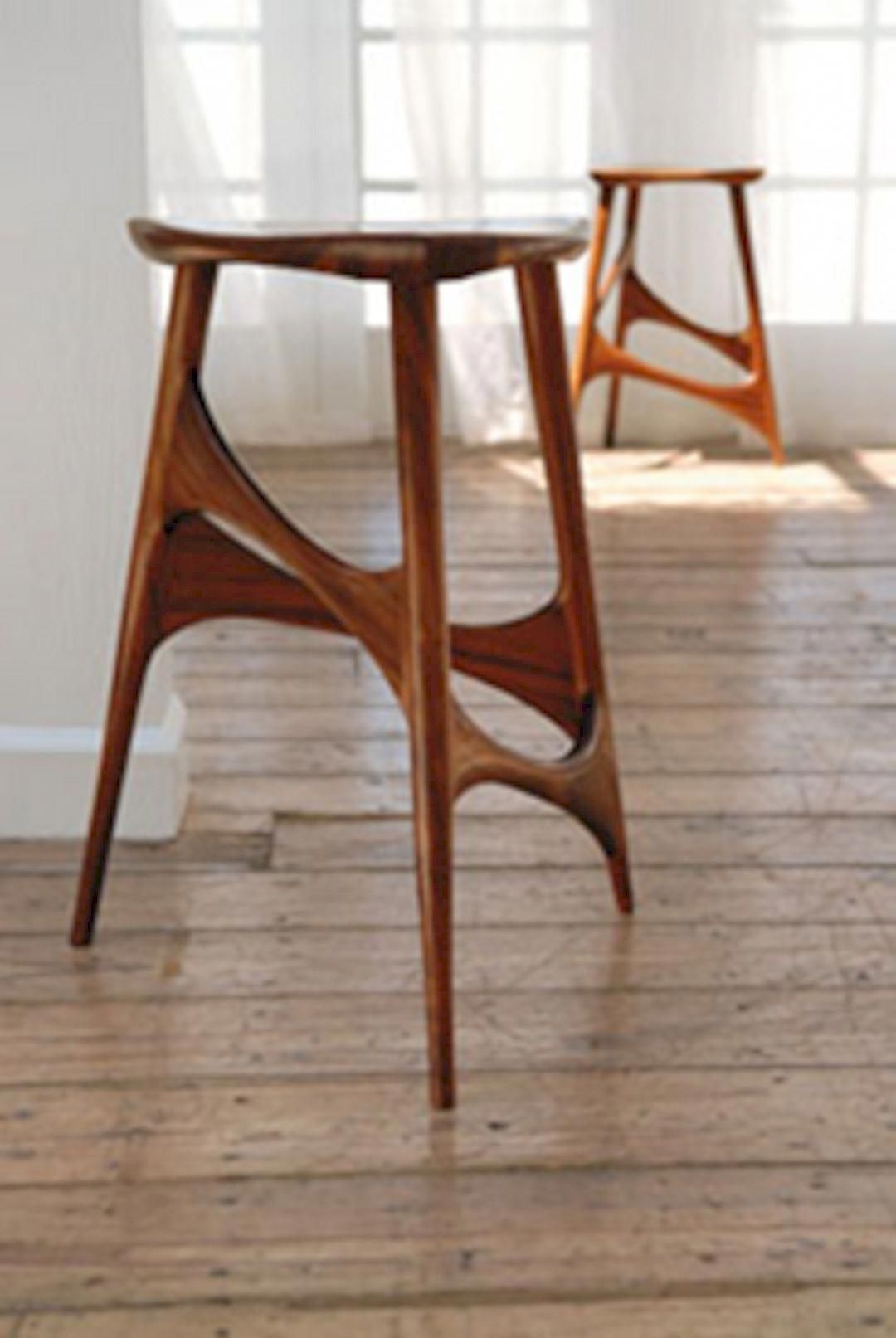 Aiyana - these could work with Danish modern, but are they too designy? Designlush - Infinity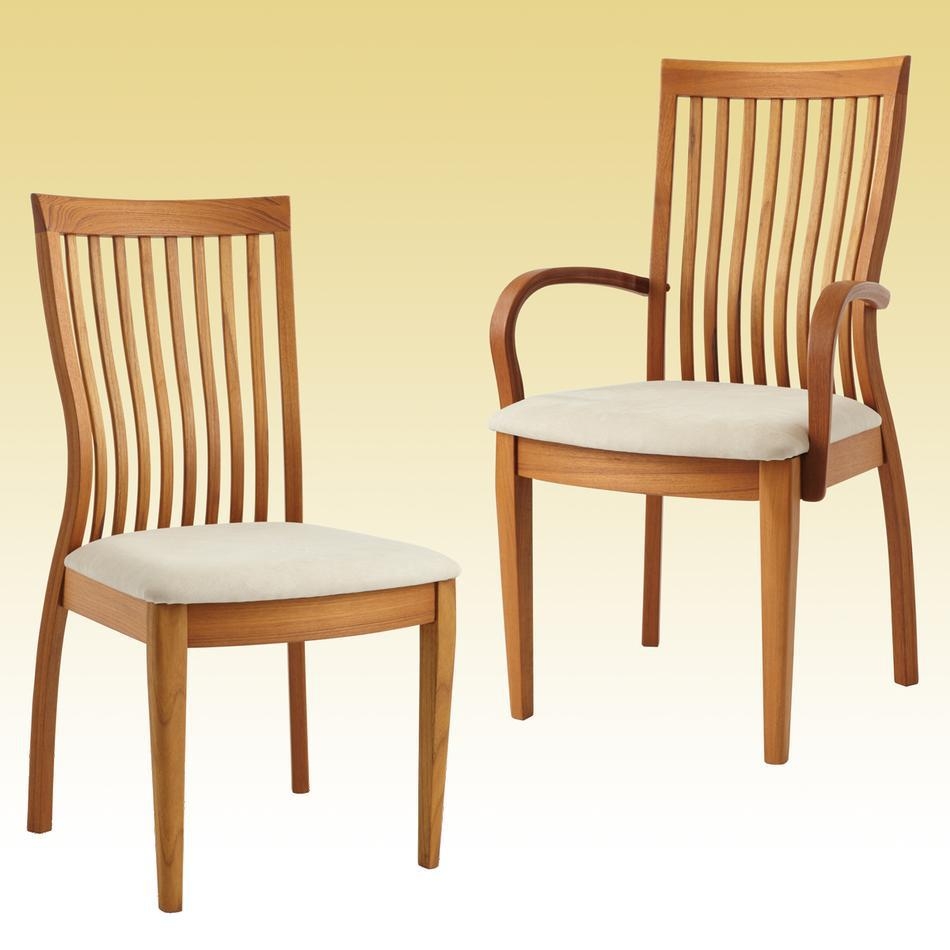 In the retro age, the magic word was ergonomics. It was meant to revolutionize the contemporary furniture industry, diversifying it with design projects. This is how a wooden danish teak chair was created with a profiled ladder backrest and light teak wood.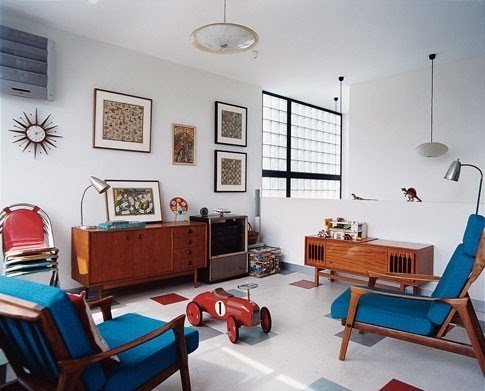 Mid-Century Danish Modern Living Room full of great Teak Furniture!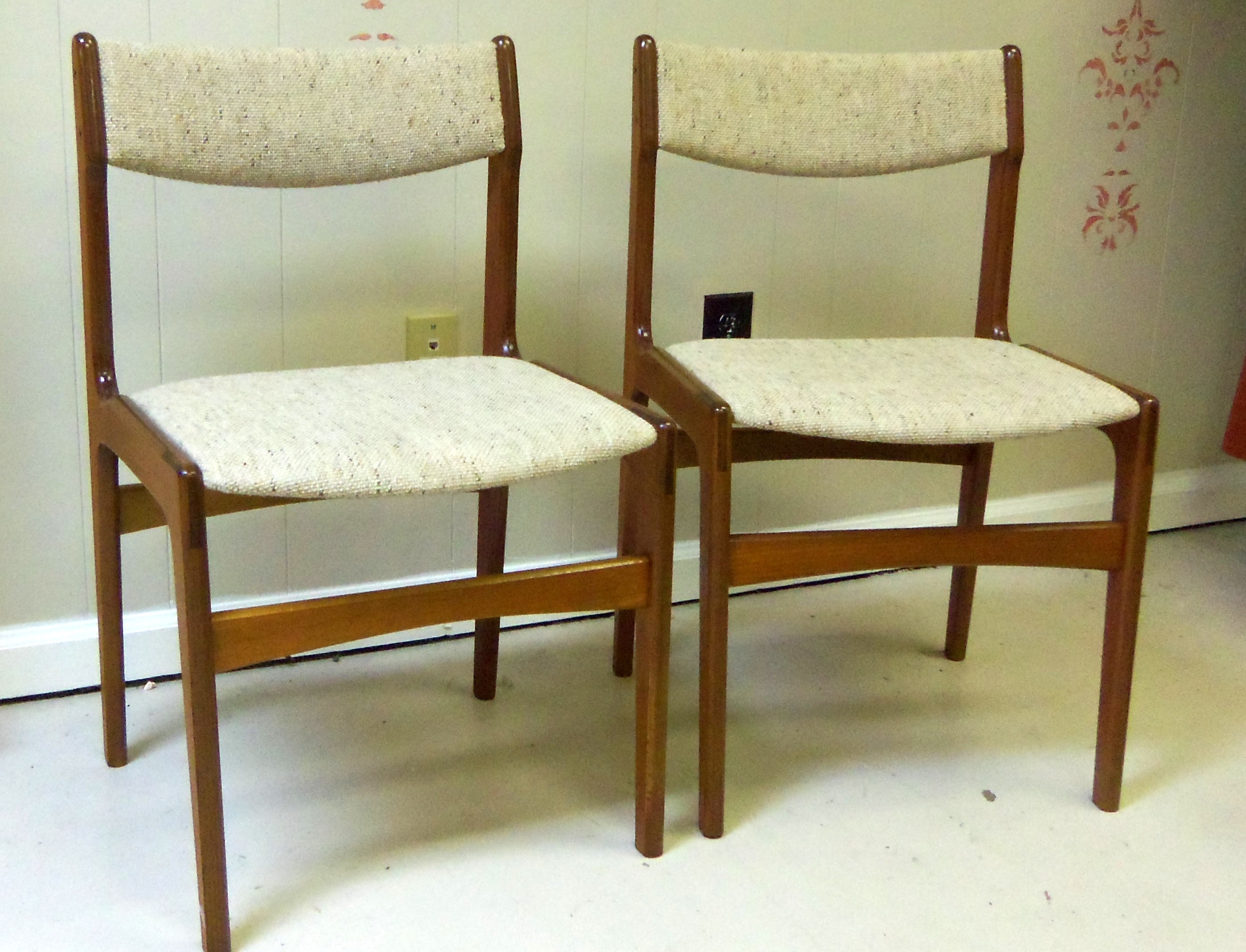 Danish Modern Teak Chairs by Anderstrup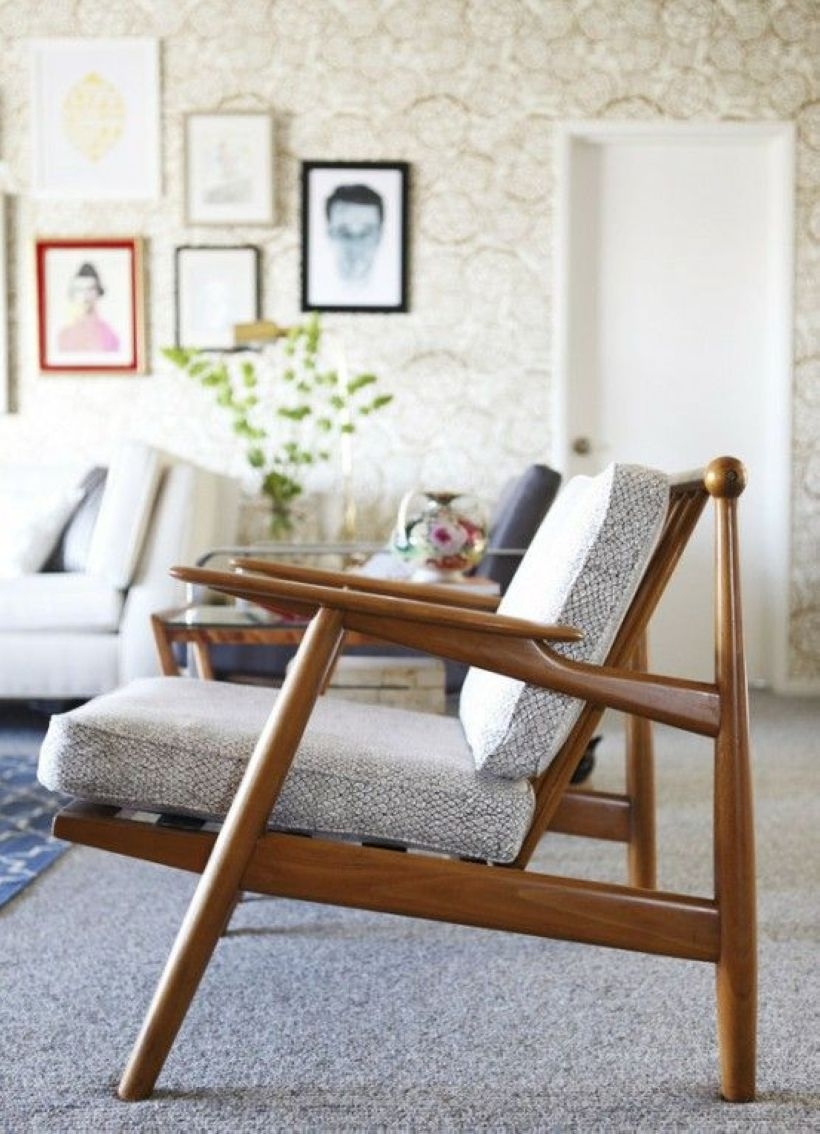 Great inspiration for the chair I just purchased at a thrift store. I love the fabric.
Danish Teak Classics: Fine Vintage Danish Modern Furniture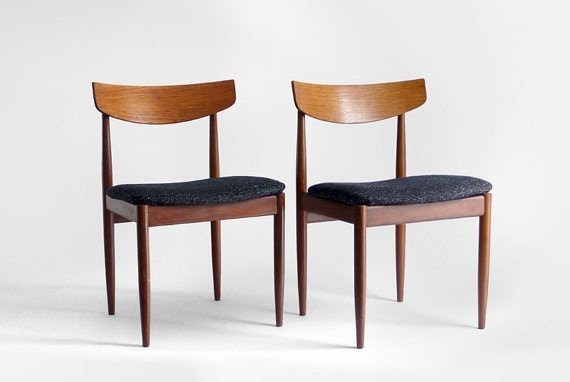 Favorite Like this item? Add it to your favorites to revisit it later. Vintage Danish Teak Chairs $275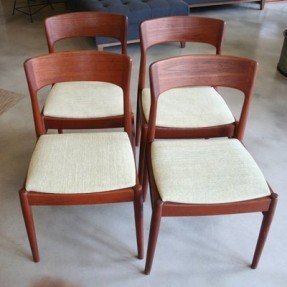 Vintage Danish teak dining chairs.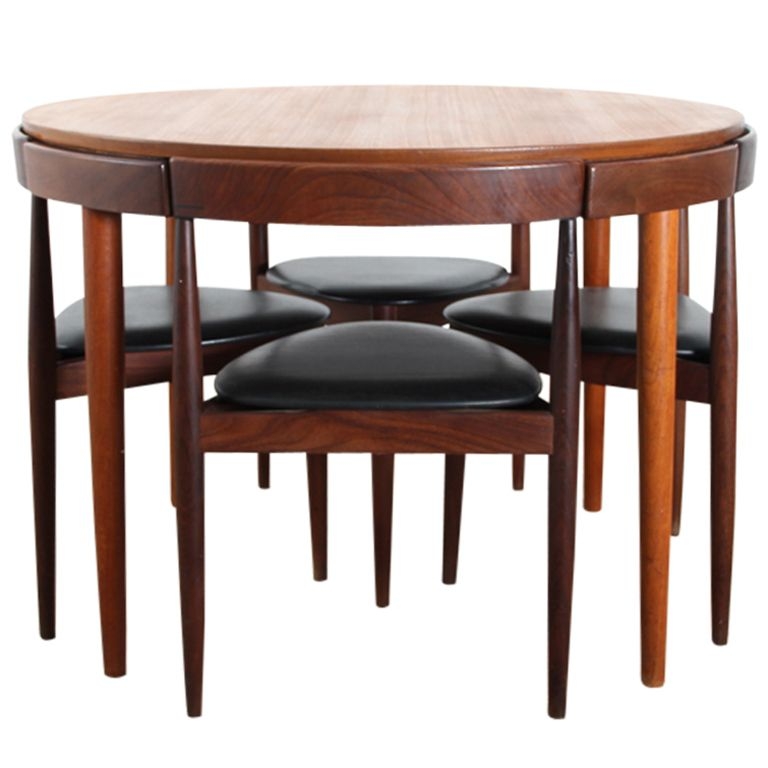 Made of durable teak wood, this 1 table and 4 chairs dining set is, especially, suitable for not so large interiors. Chairs can be entirely hidden underneath the table, giving your room the space it needs. Each chair has a black seat cushion, making your time with this set much more comfortable.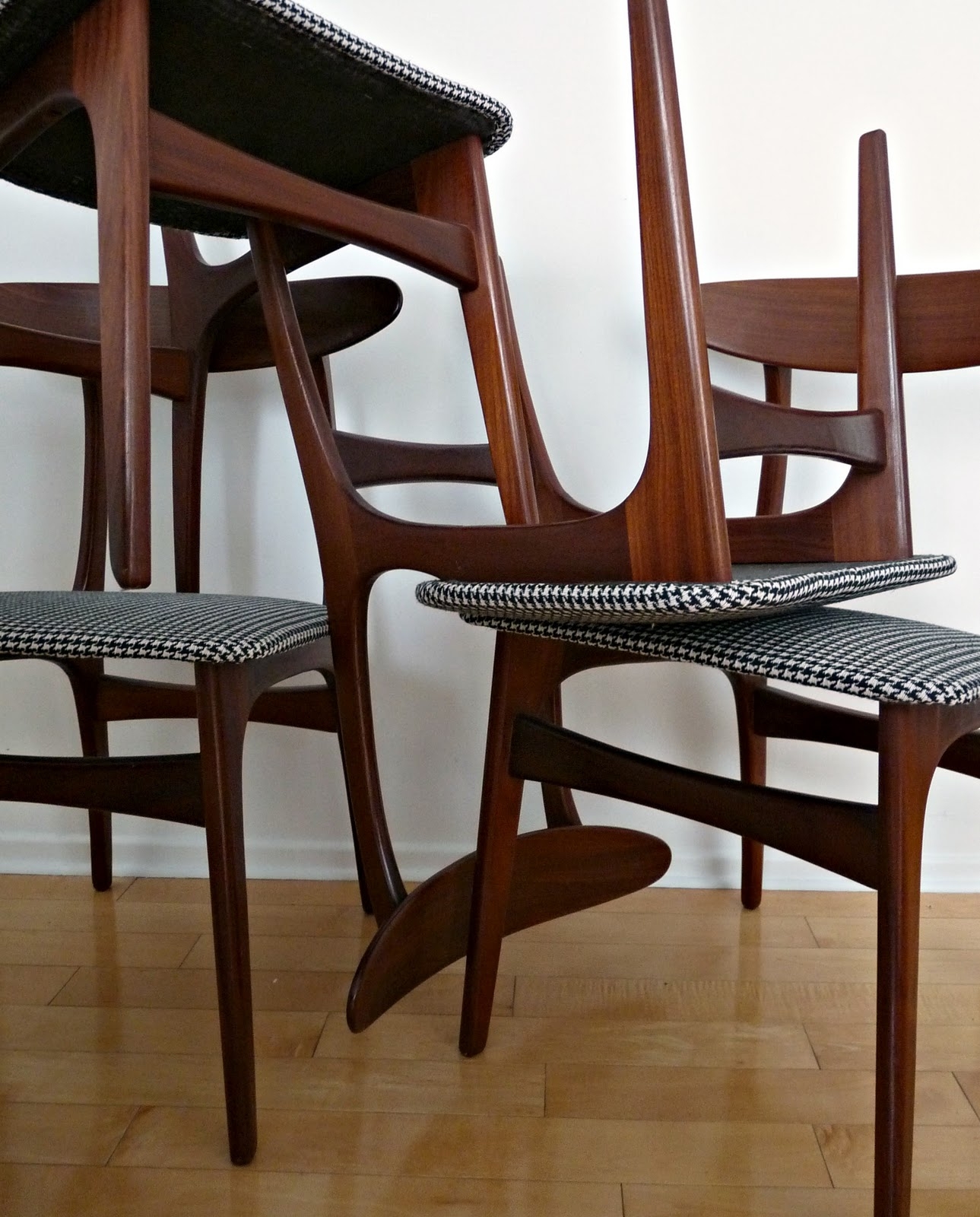 Chair seat reupholstery tutorial - Dans Le Townhouse blog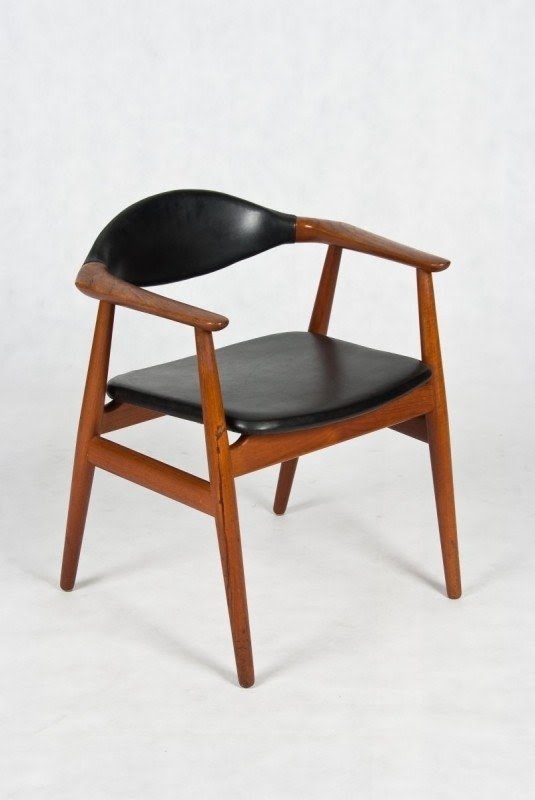 Go for this stunning Danish teak arm chair for your interior to both complete its look with pure, refined and retro style and to add a bit of extra practical use to any dining space. It comes with the two-tone finish of rich brown frame and black leather seat and back.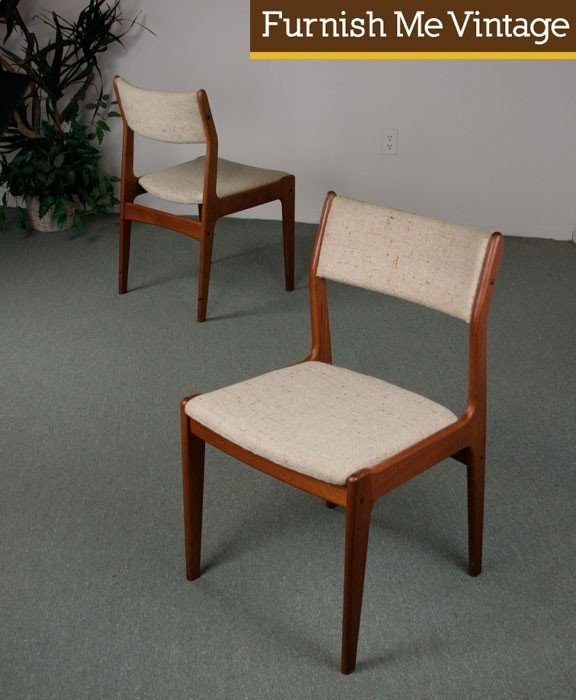 danish_teak_chairs_31.jpg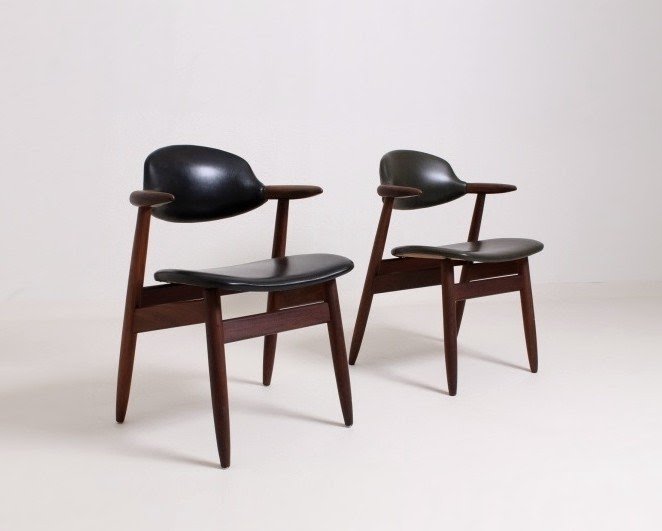 ... and well-made though elegant pair of chairs. Black imitation leather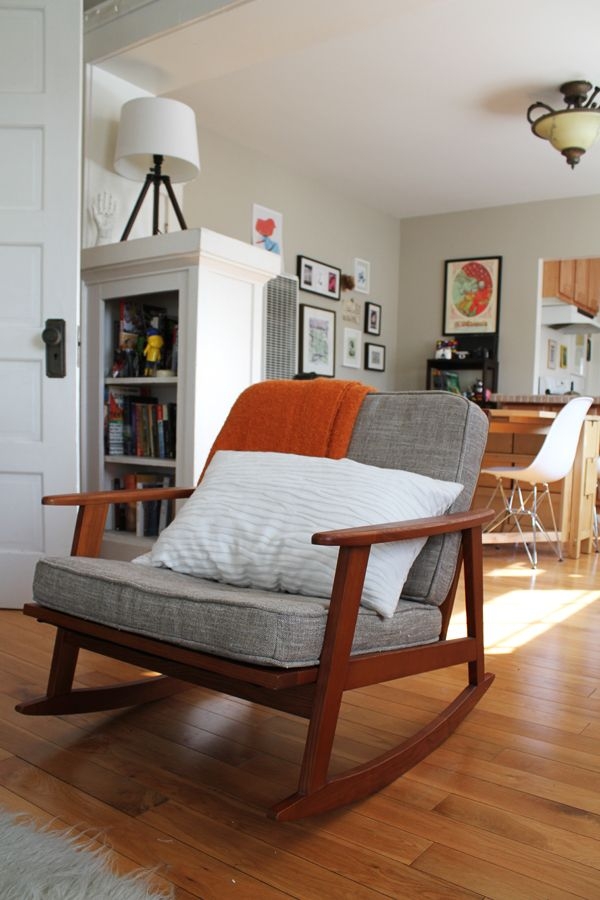 If you love to take a benefit of a rocking motion, while resting in your favorite chair, than this functional rocker can be a great solution for your contemporary home. It offers a wooden frame with well-crafted rockers, and 2 comfy cushions upholstered in a gray fabric.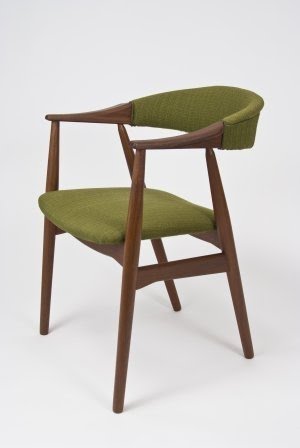 Danish design contributes to the best products of Scandinavian style. This teak wood dining chair in brown offers C-shaped backrest; both backrest and seat are padded with forest green textured fabric.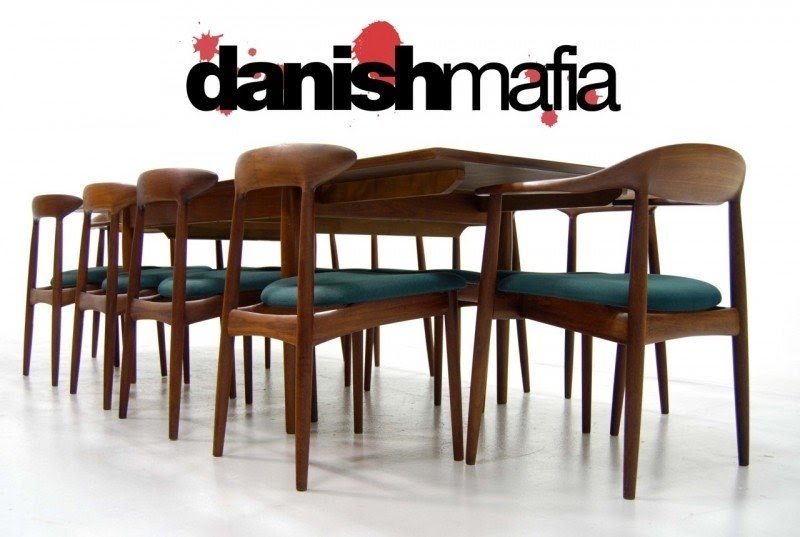 MID CENTURY DANISH MODERN TEAK DINING CHAIR SET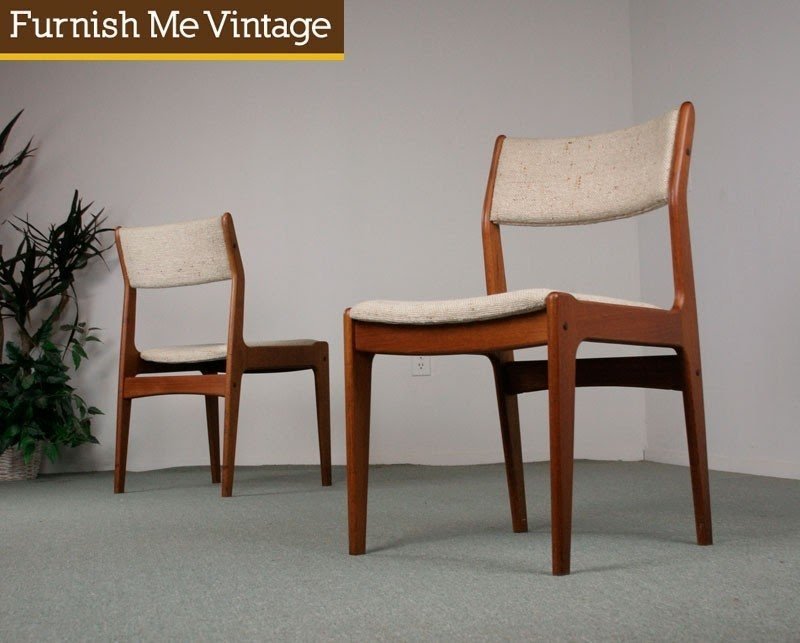 Danish Teak Chairs – via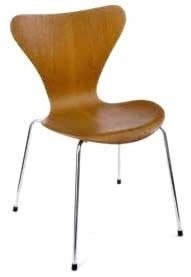 Danish Chair, 1957, by Arne Jacobsen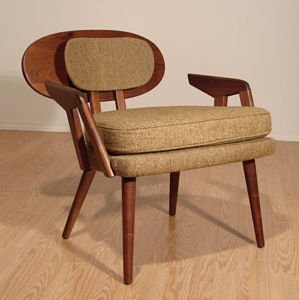 Unusual Teak Arm Lounge Chair Danish Mid-Century Modern Eames era 1960s. @designerwallace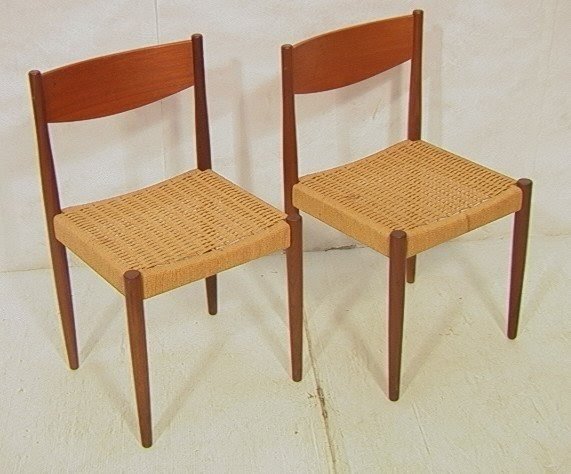 428: PR Danish Modern Teak Woven Rush Seat Side Chairs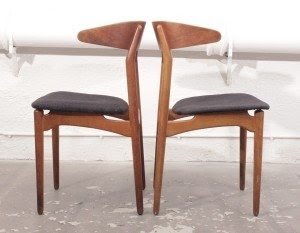 Pair of Danish Teak Chairs