Saddle Office Chair
This chair is the mix of a moddern form and a classic style. It will provide not only a stylish design in the office, but it will also provide a high level of comfort. Its swivel seat makes the regulation very simple.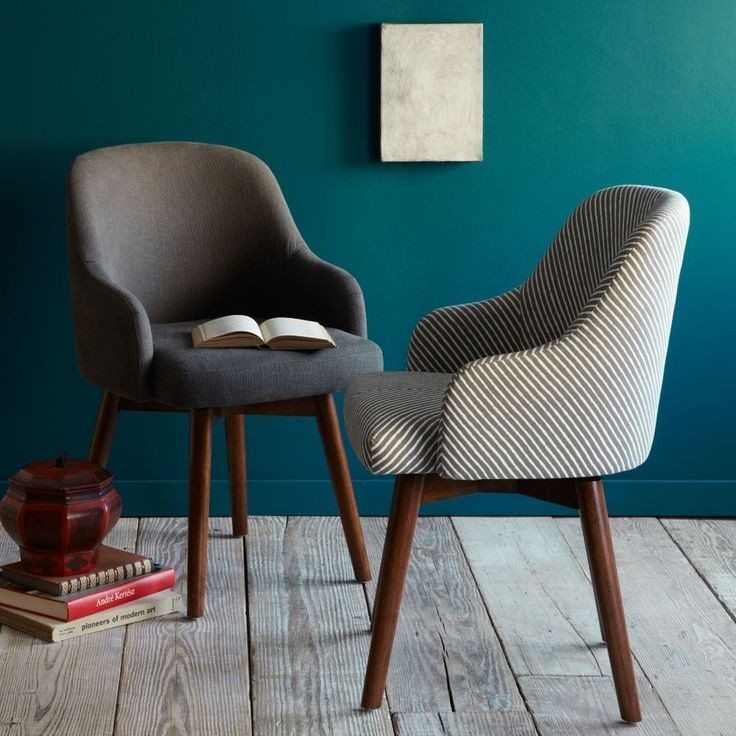 Saddle Office Chair
An office chair that looks interesting especially in the home office. It has got a swivel seat that makes the office work much easier. The legs are made of wood and the overall size of this product is 22"w x 22.5"d x 33"h.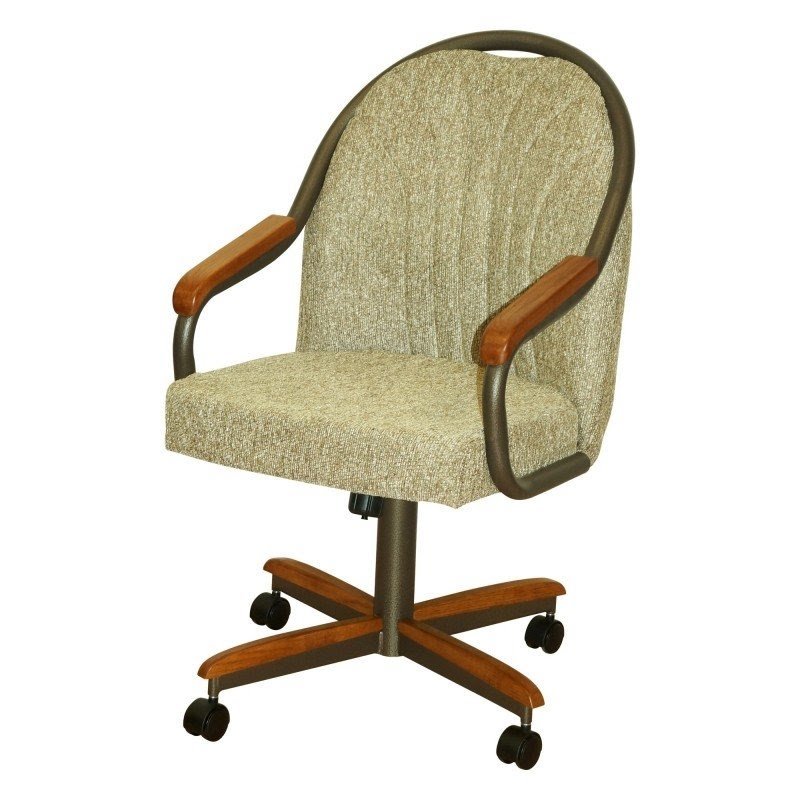 Arm Chair
Swivel stool mounted on wheels for easy movement. The construction is made of combining wood and aluminum. The seat and backrest is filled with foam and covered with polyester.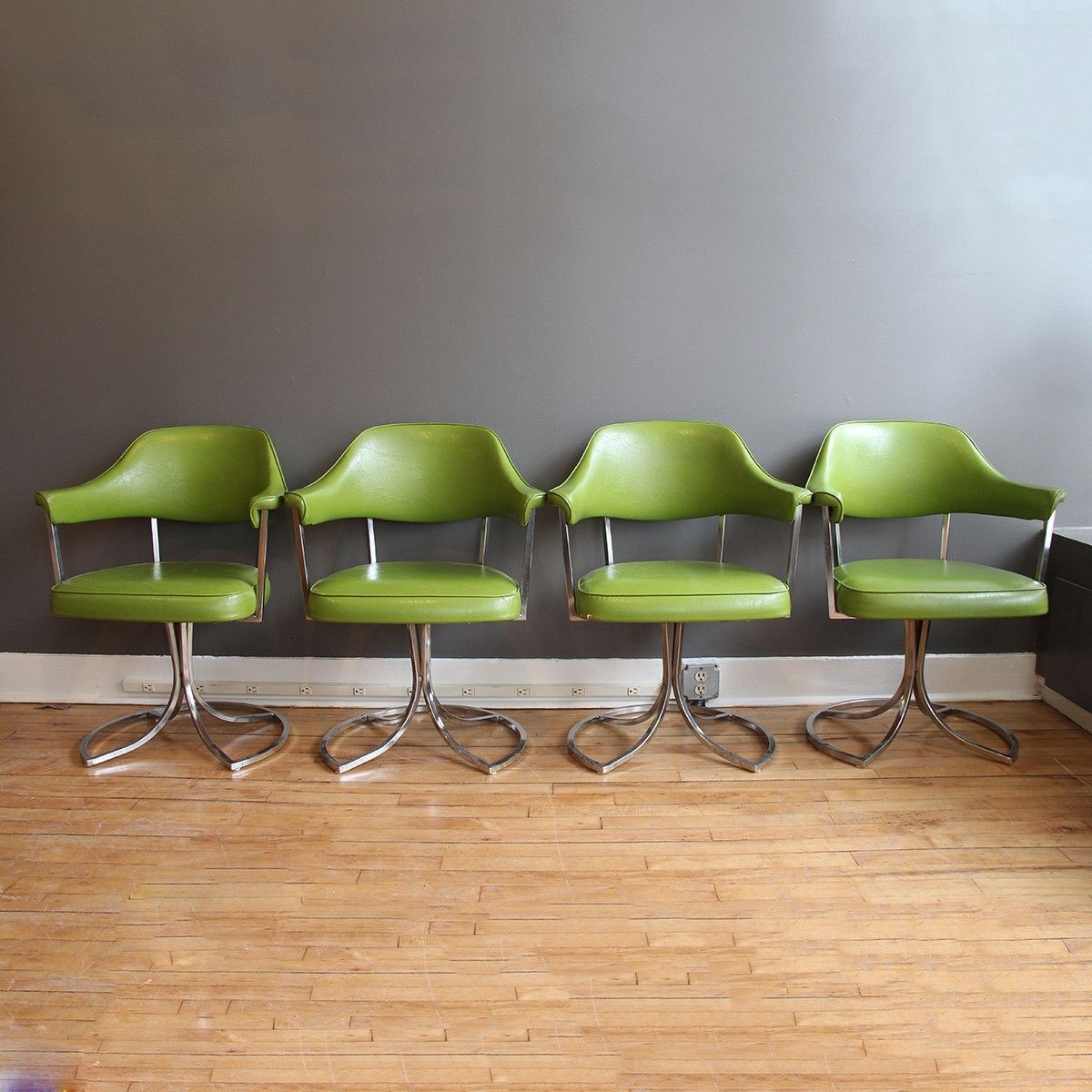 If some elements of your interior looks a little worn-out, but you don't have enough money to change it - use this trick. Buy an eye-catching accessories like chairs or pictures on the wall: it successfully distruct the attention of the visitor.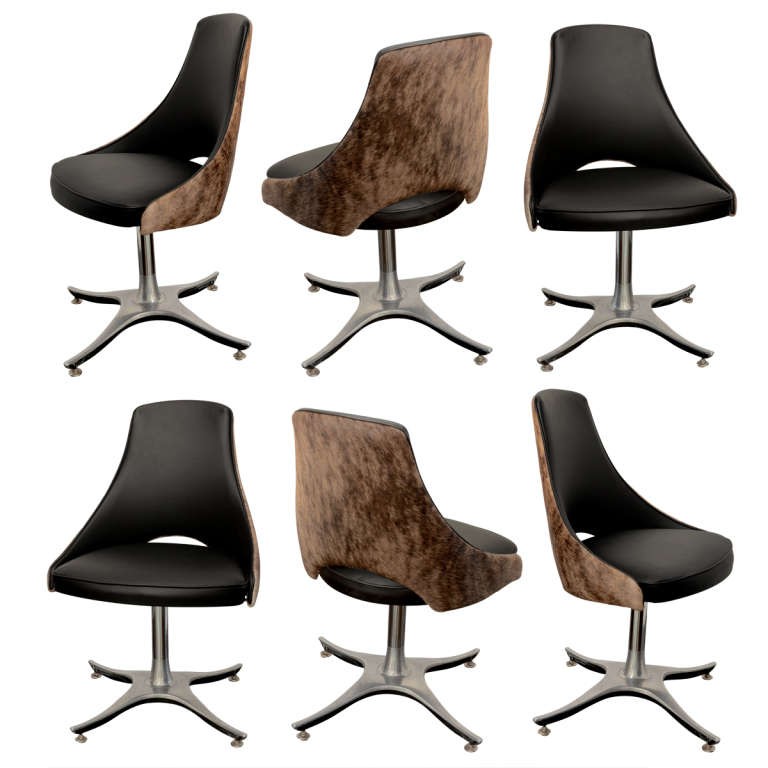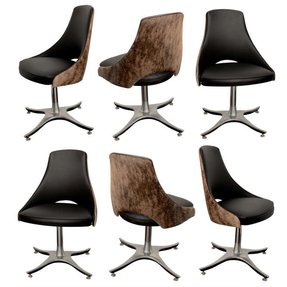 Six Leather & Hide Swivel Dining Chairs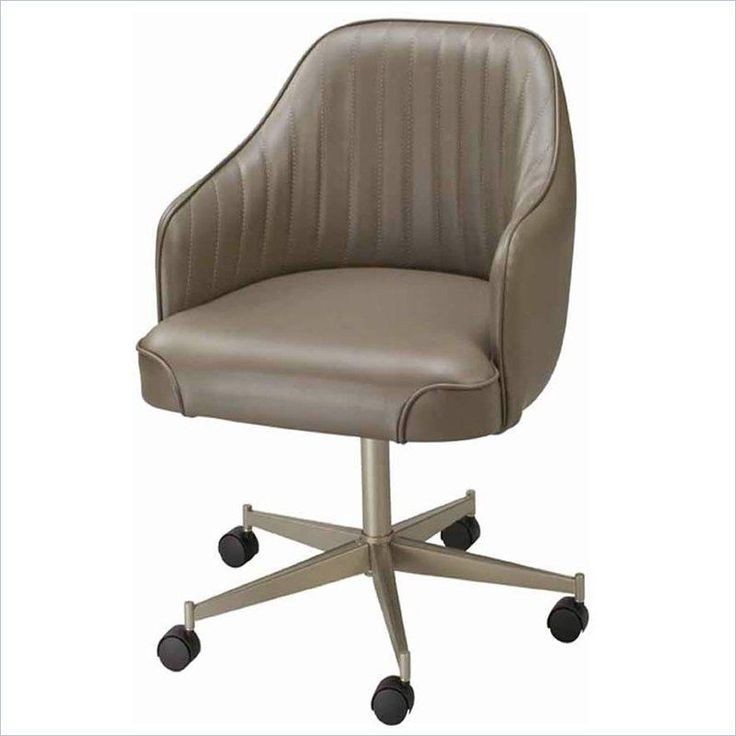 Comfortable vintage 50s chair suitable for dining rooms. It includes wheels and a swivel seat. Sitting space is cushioned for comfort and covered with leather in universal gray color, so the chair looks great in different indoors.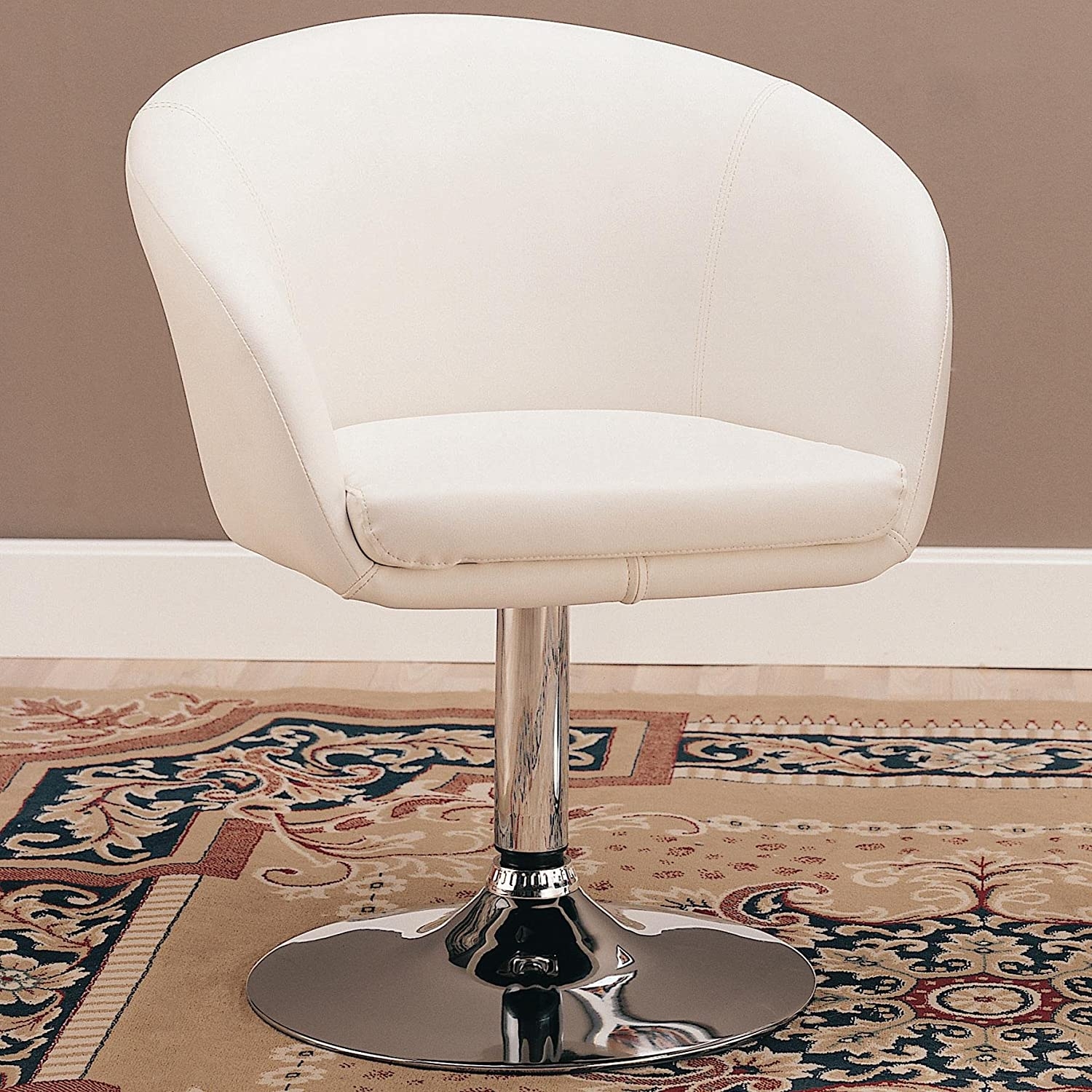 It is a very attractive and comfortable piece of furniture designed for people who love comfort, style and stability. It has got a solid metal frame with a chrome finish. The seat is soft - it has got a backrest and a faux leather upholstery.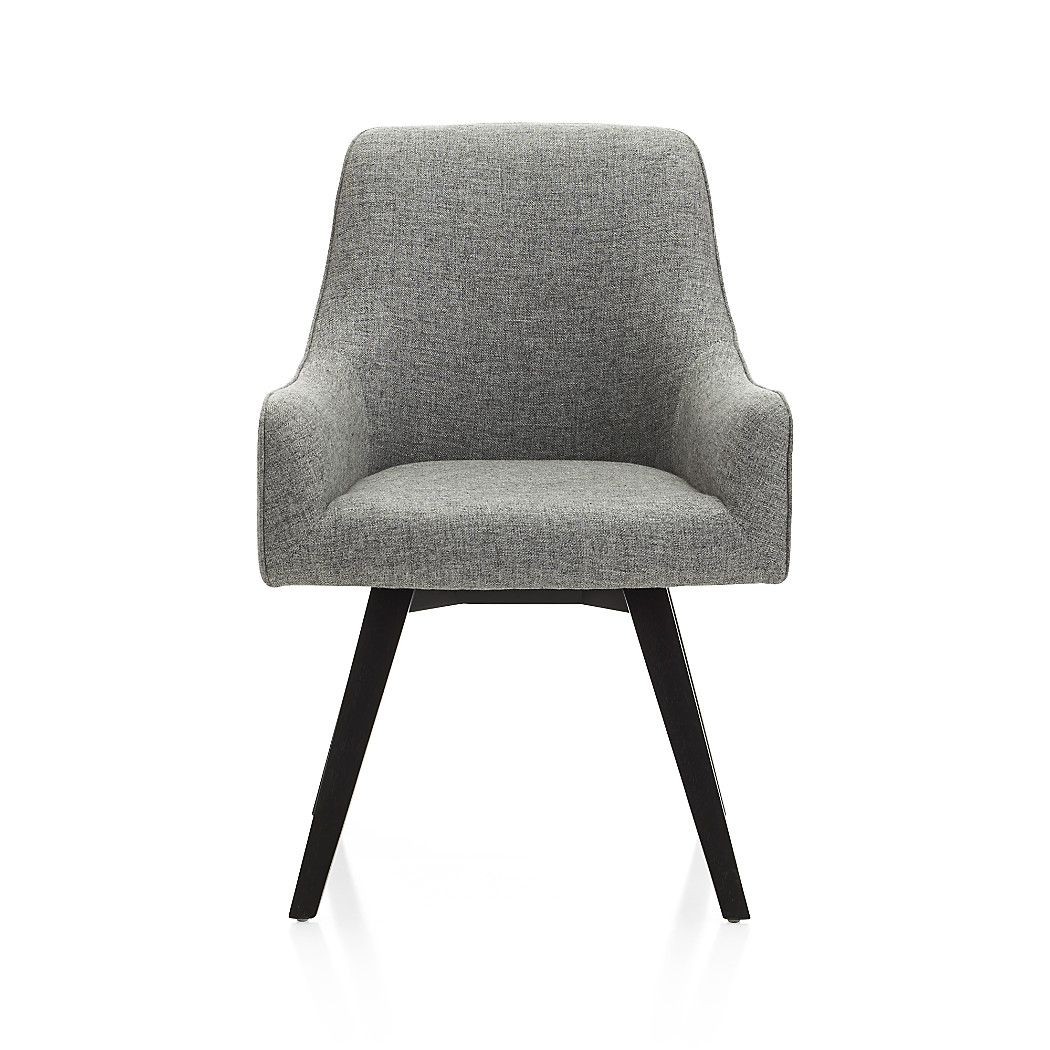 Classic chair upholstered with fabric and finished with solid seams. Frame is made of wood. Legs are arranged conically. Ideal as dining chair or extra seating in the living room, bedroom and more.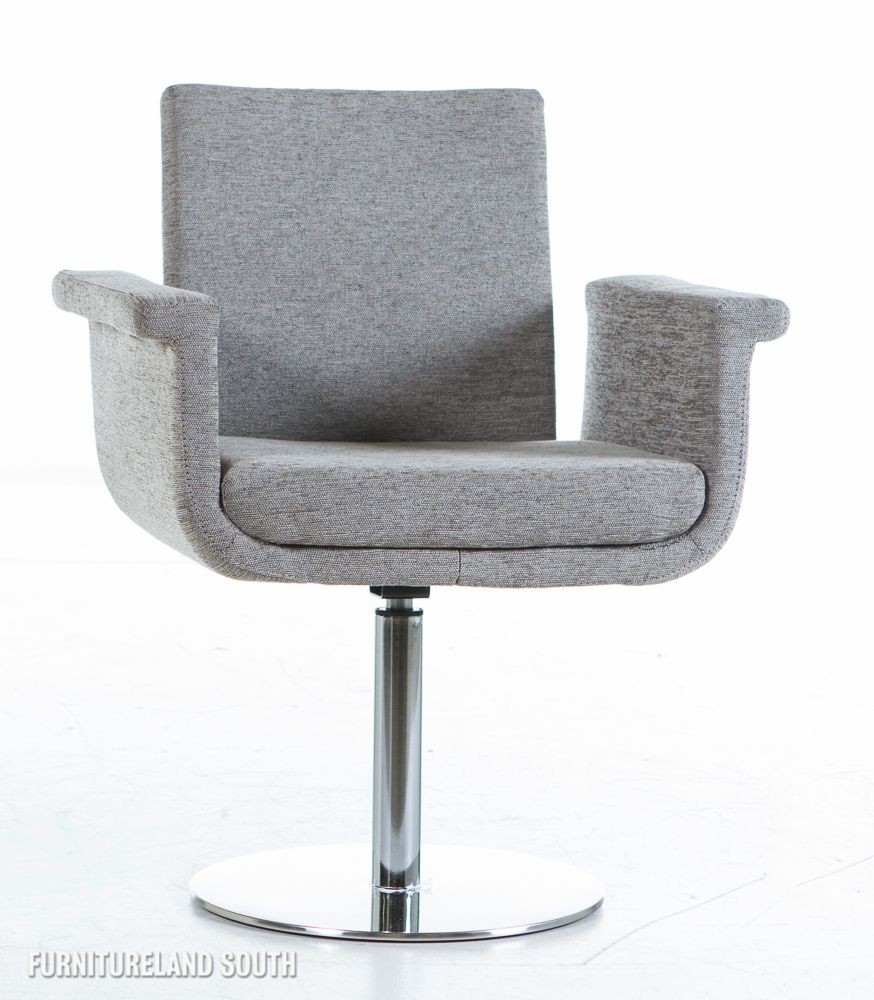 Swivel chair mounted on metal base with chrome finish. It is upholstered with pleasant to the touch fabric and finished with solid stitching. Suitable as dining chair or extra seating in all kinds of interiors as needed.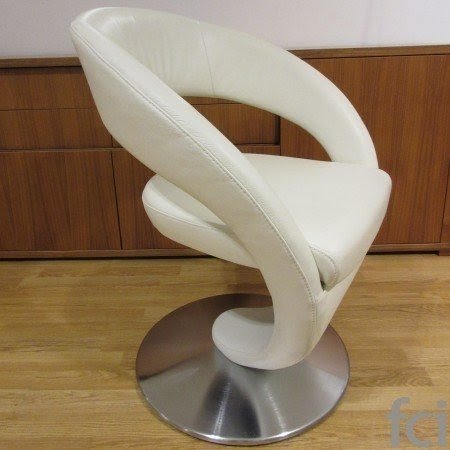 ... > Ex-Display Furniture > 6080 Set of 4 Swivel Leather Dining Chairs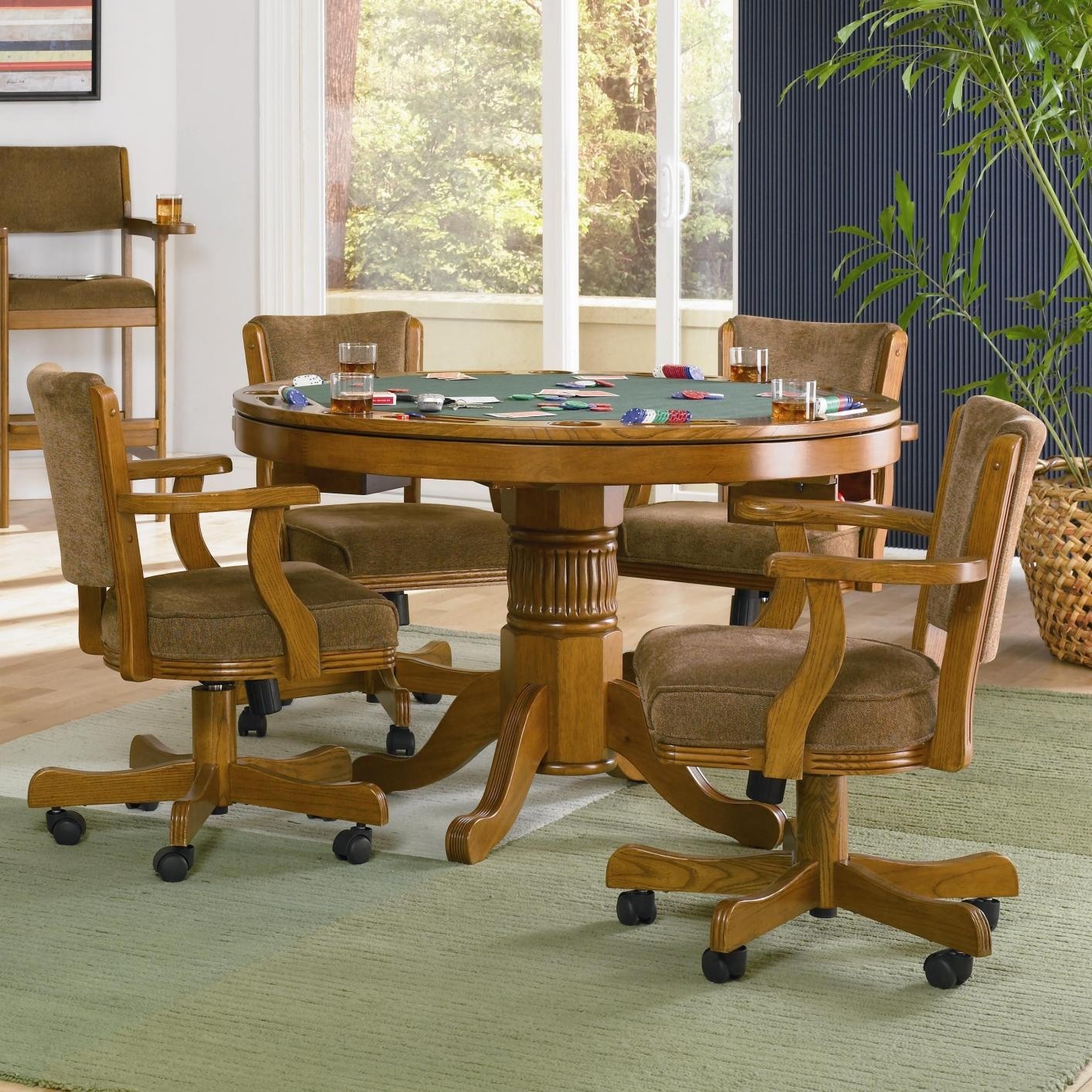 Create an inviting nook for your friends with the Coaster Home Furnishings casual game chair. It features the oak finish, coasters and swivel mechanism, for enhanced comfort of use.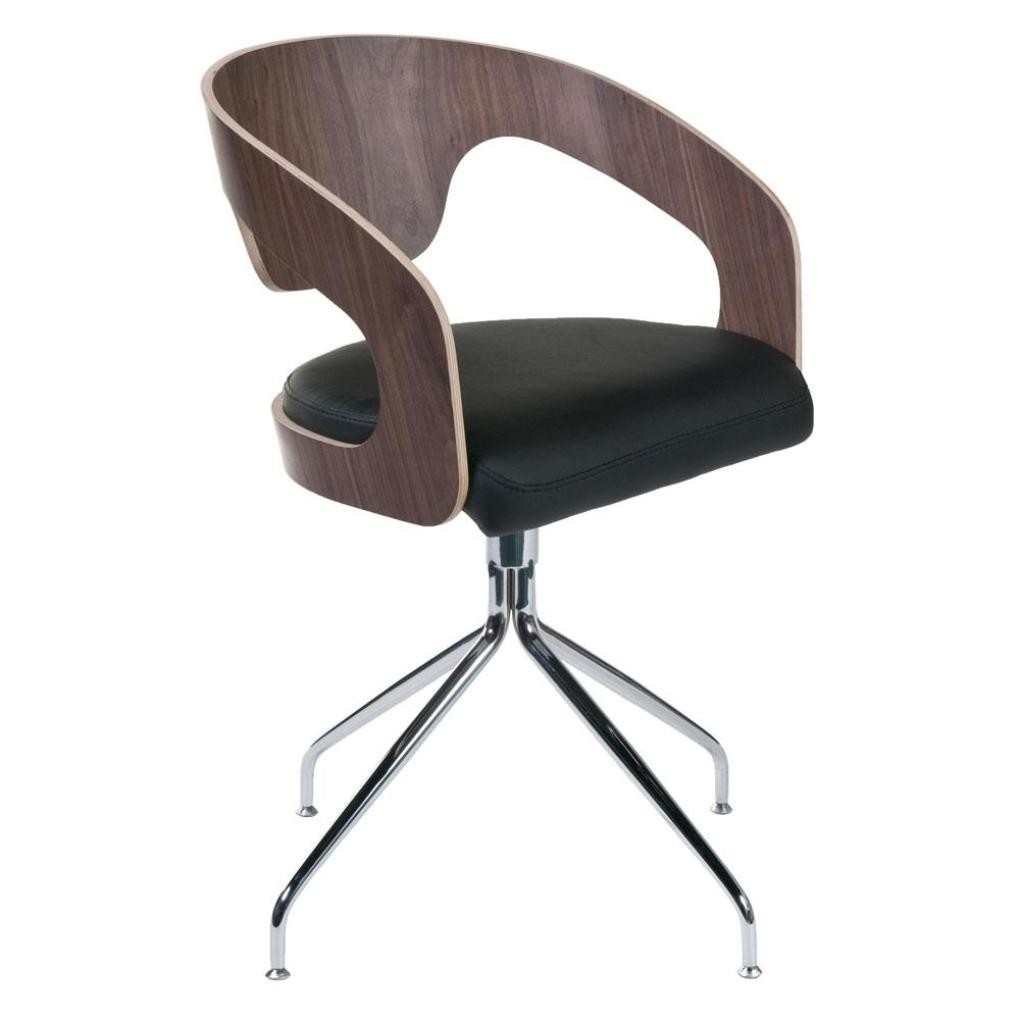 11 Astonishing Swivel Dining Chairs Pic Inspiration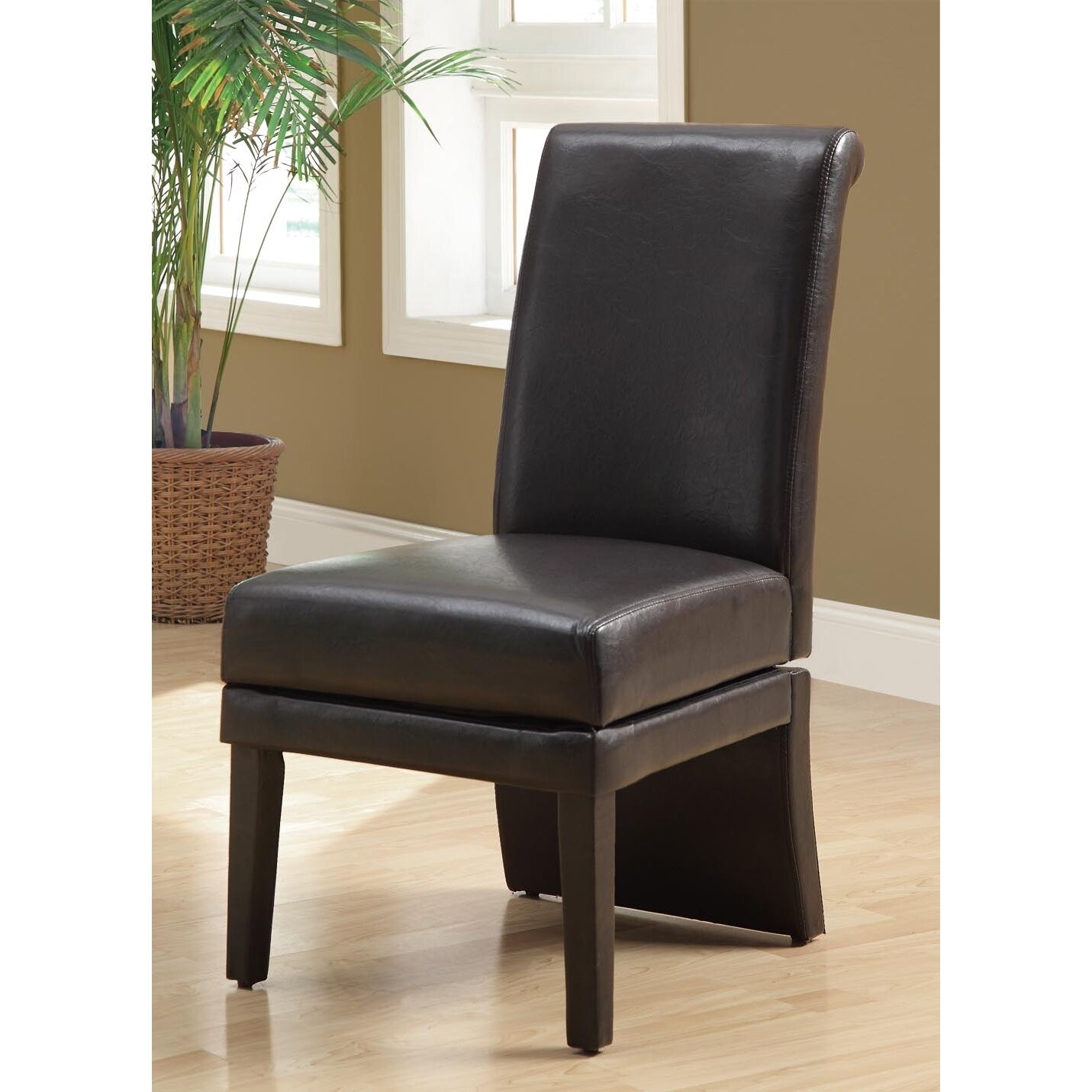 How smart...swivel dining chair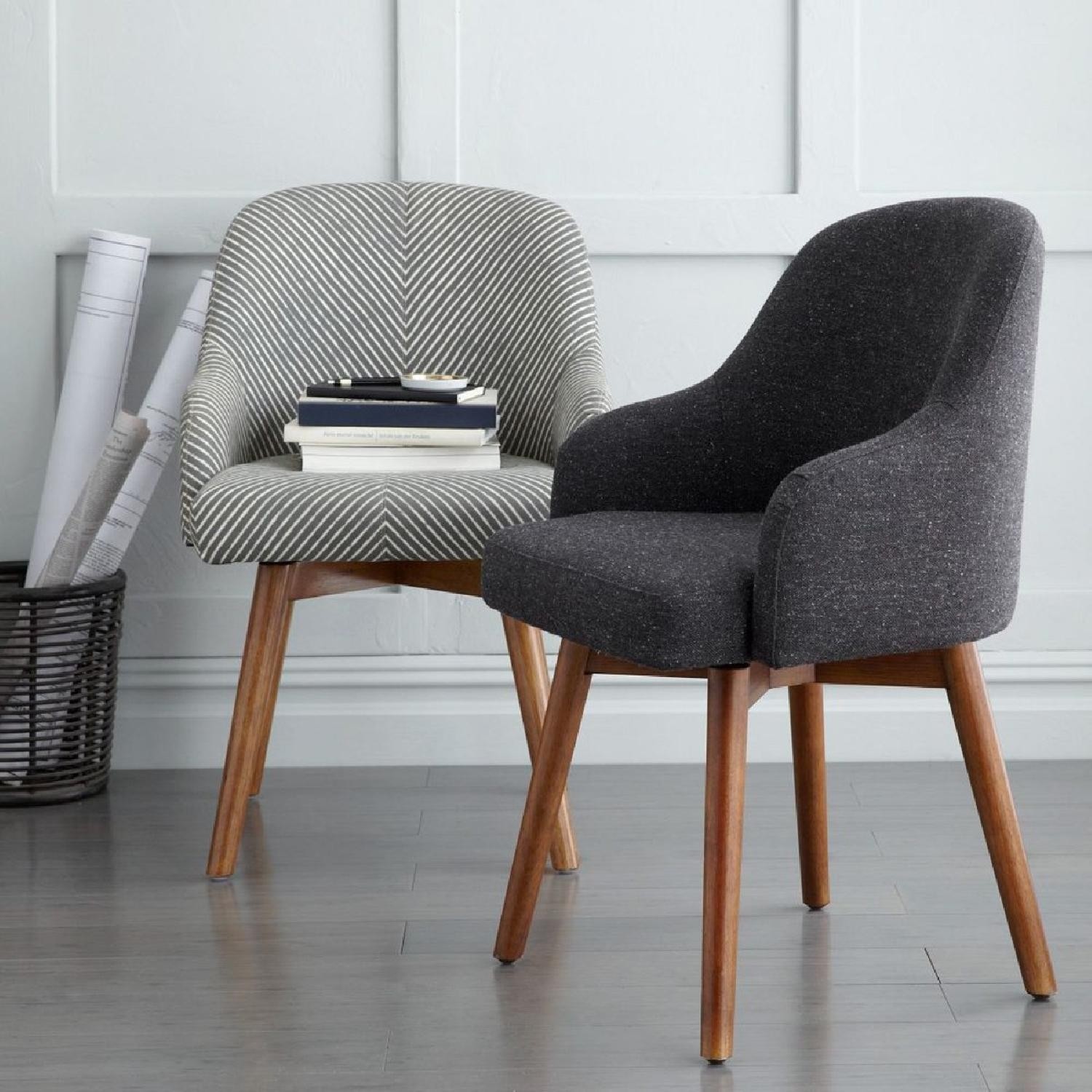 Saddle Office Chair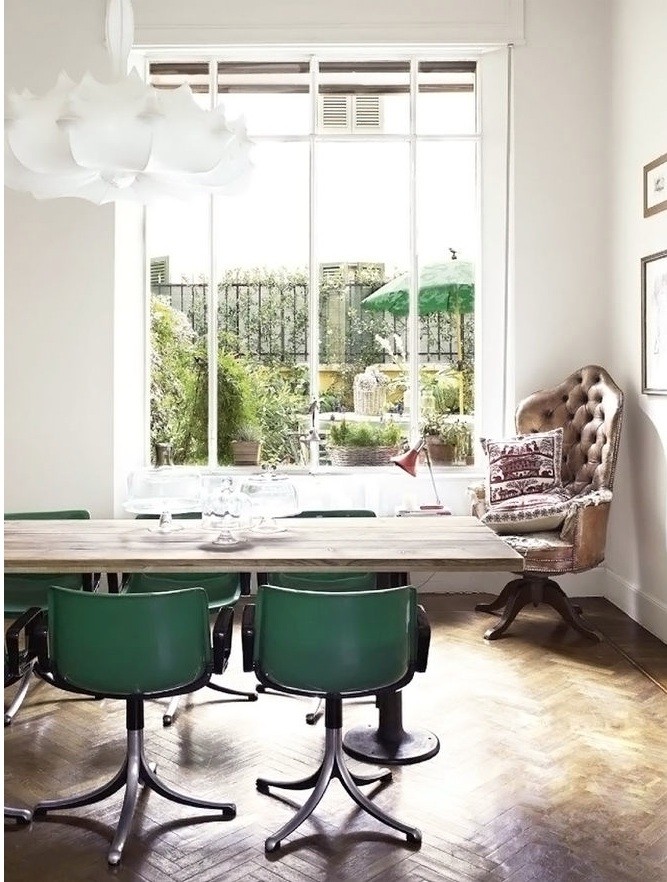 Color Crush: Earthy Tones For Fall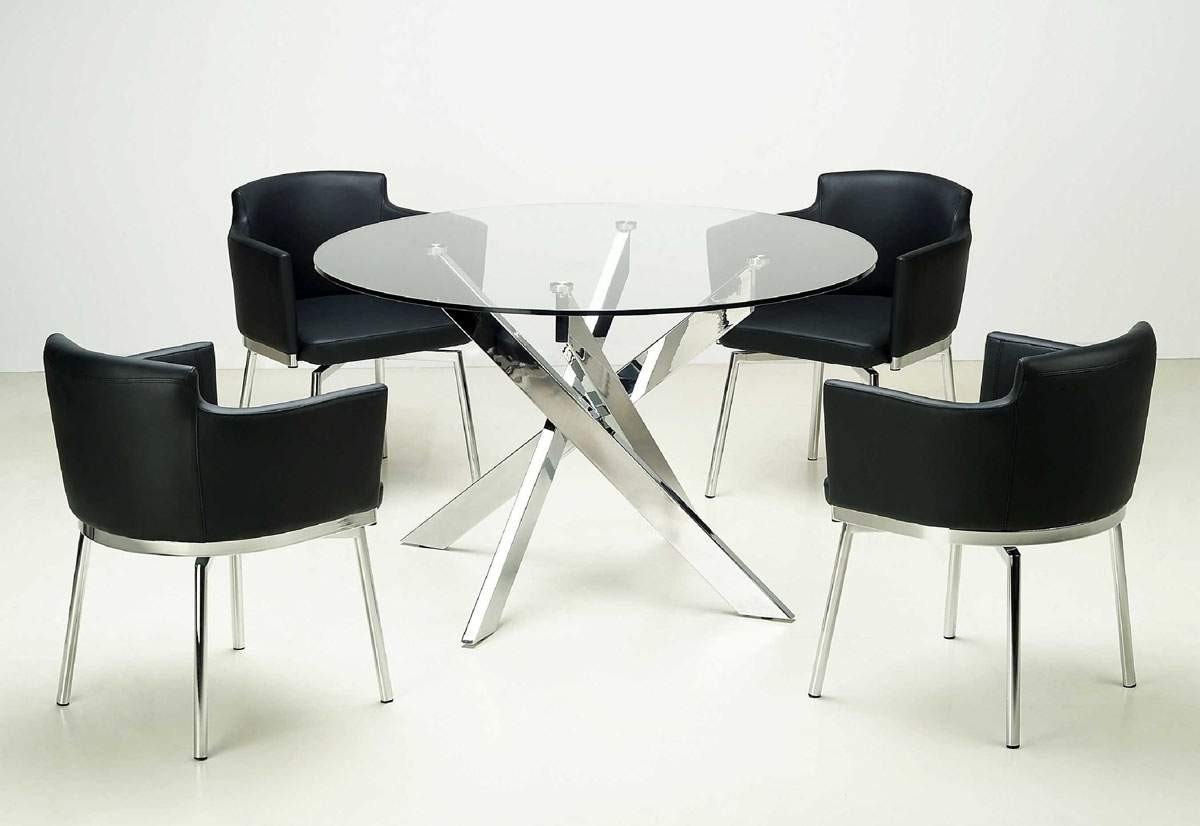 Dusk Swivel Dining Chairs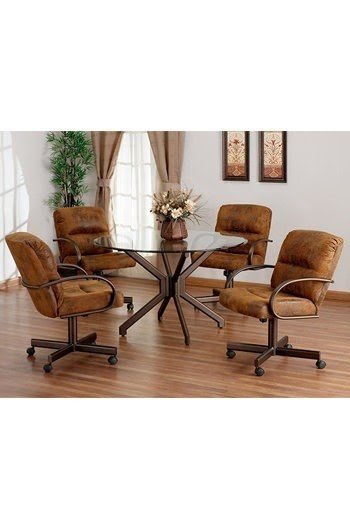 The most important factor when choosing a new swivel dining chair should be the amount of time we will spend on it. In this case, a whole set of leather upholstered in a honey shade of swivel chairs was added to the round glass table.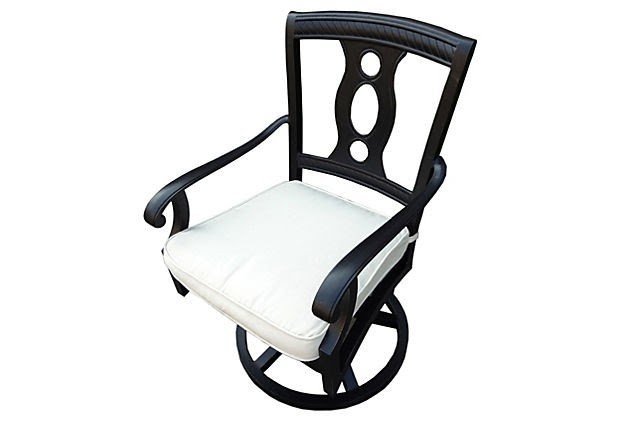 Cristal Swivel Dining Chair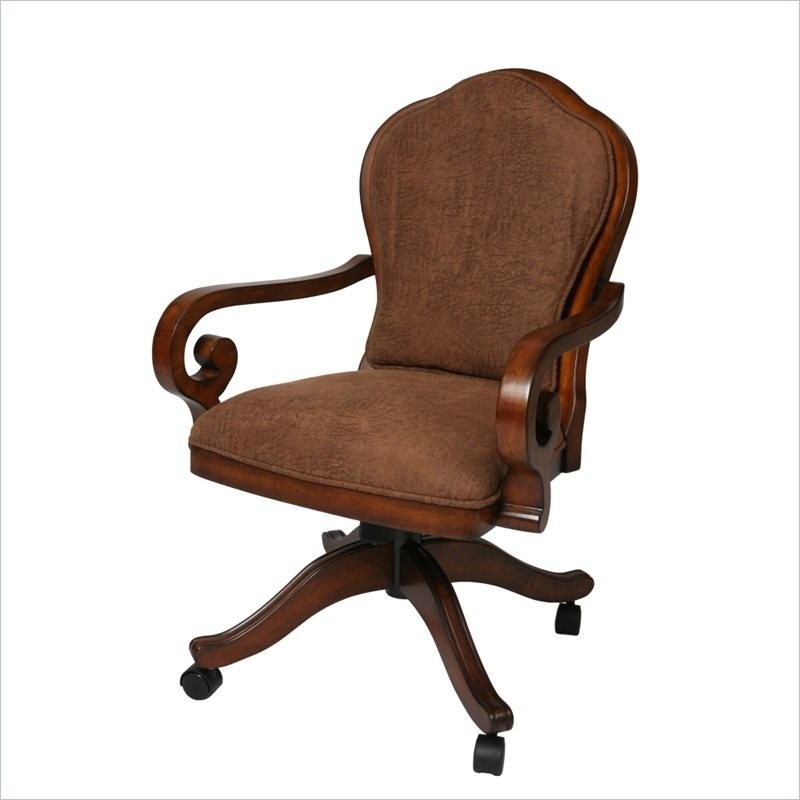 Suitable for dens and offices, this lovely arm chair moves on 4-legged caster wheel base, crafted from sturdy wood. The chair features beautifully rolled arms, wavy legs, and Dakota toffee upholstery. The seat and back are padded.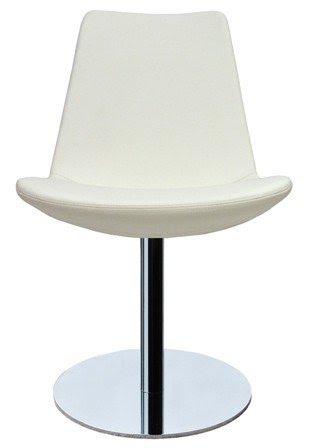 ... Dining Chairs > Soho Concept Eiffel Chair Round - Dining Chairs Swivel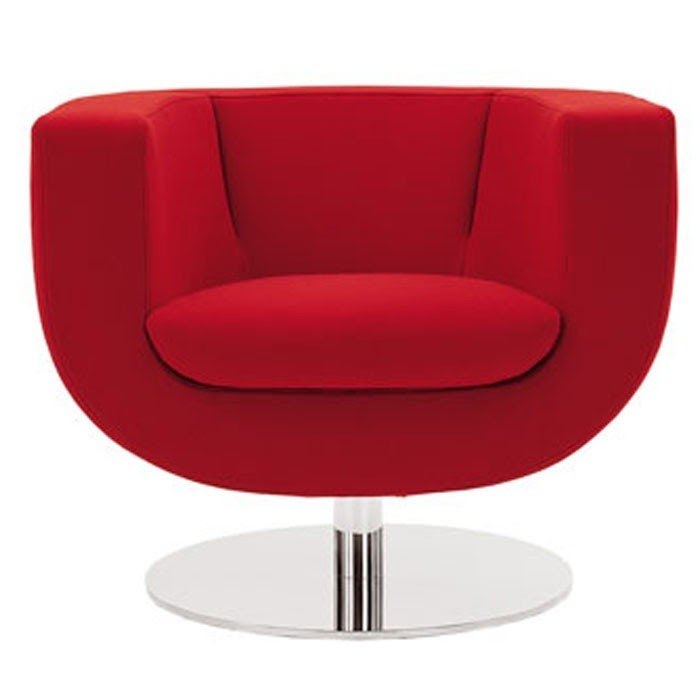 EFW-DC034 - Jeffrey Bernett Inspired Tulip Swivel Chair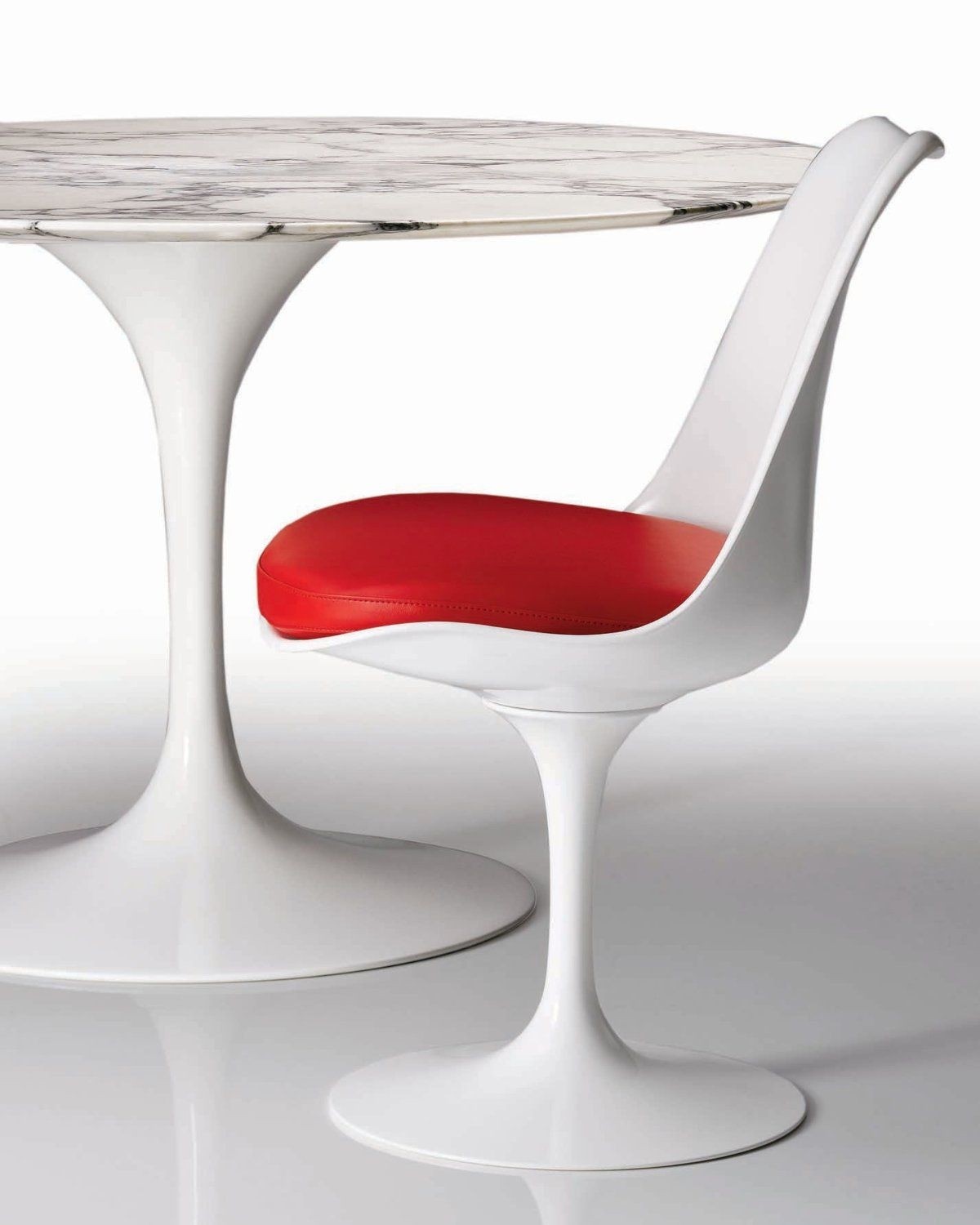 It is a set that includes two contemporary dining chairs with tulip shape, red seat and white finish. They add style, beauty and comfort to any dining room and kitchen area.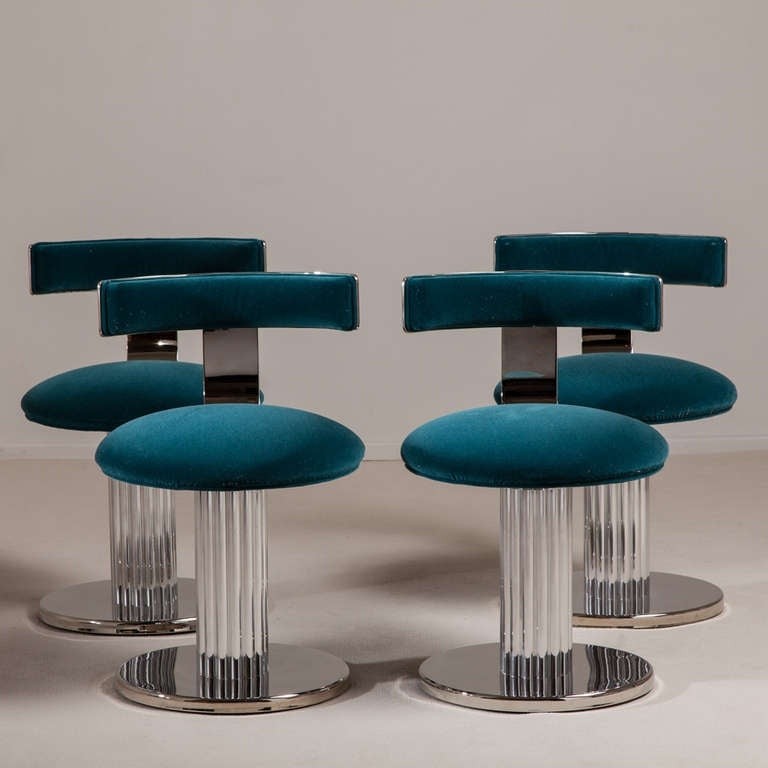 Set of Four Nickel Plated Swivel Dining Chairs Talisman : London USA c1986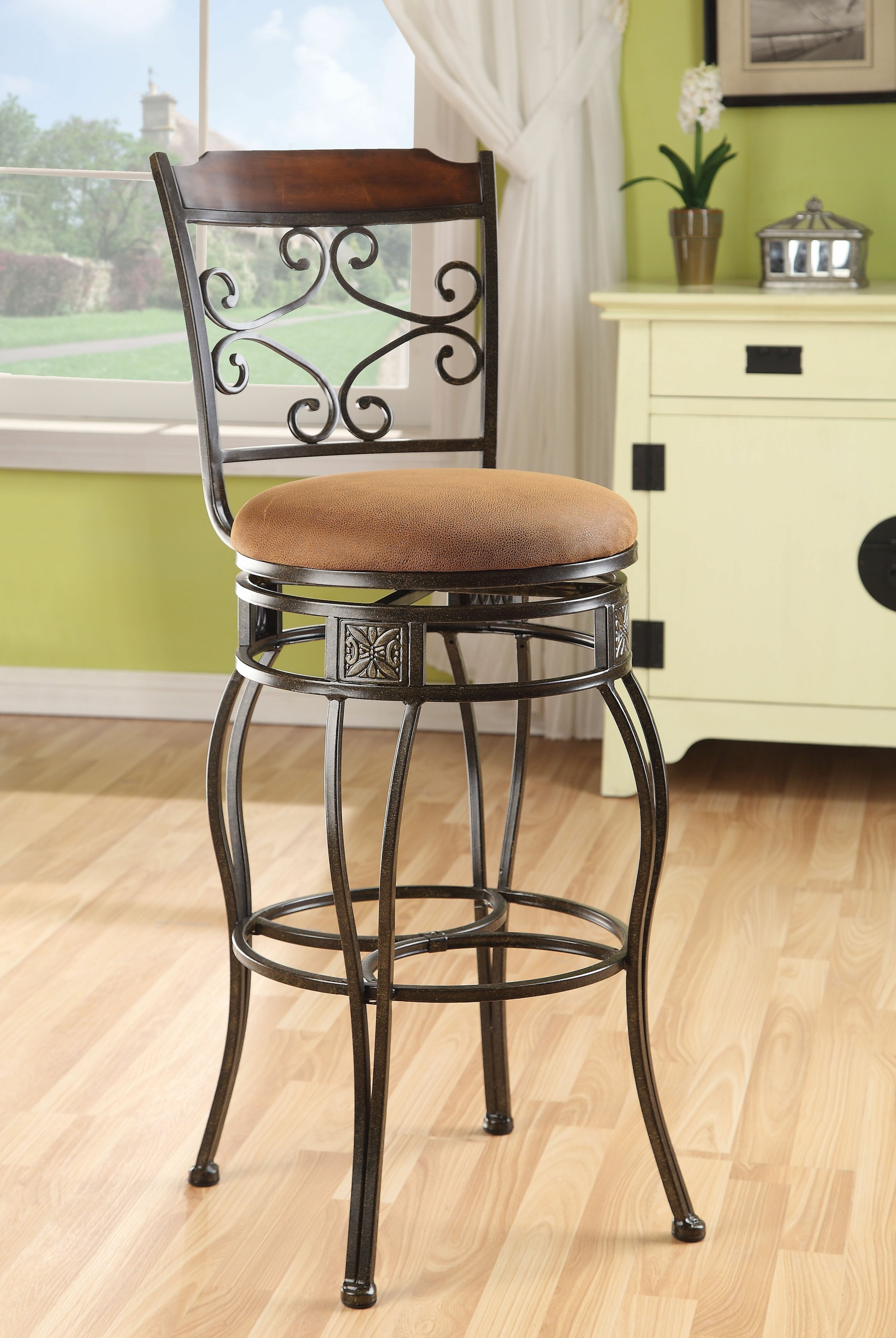 This set of 2 barstools is characterized by a durable metal frame, with a rung footrest, curvy legs, stylish back with wooden accents, and beautiful scrollwork. The seat is round, upholstered in quality fabric, padded for extra comfort, and swivels.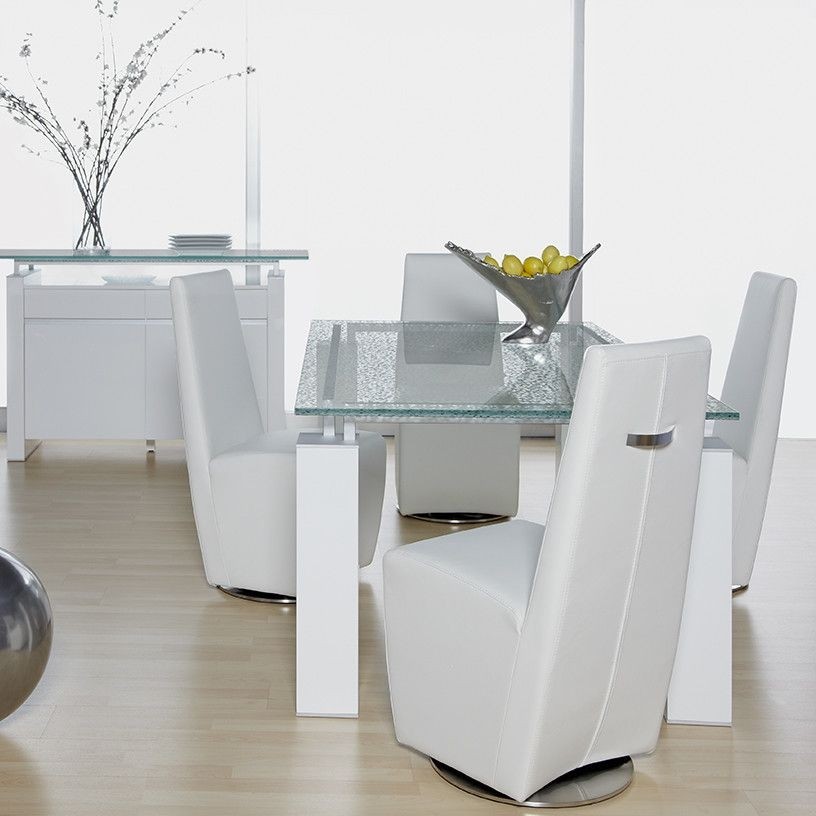 Tobi Swivel Dining Chair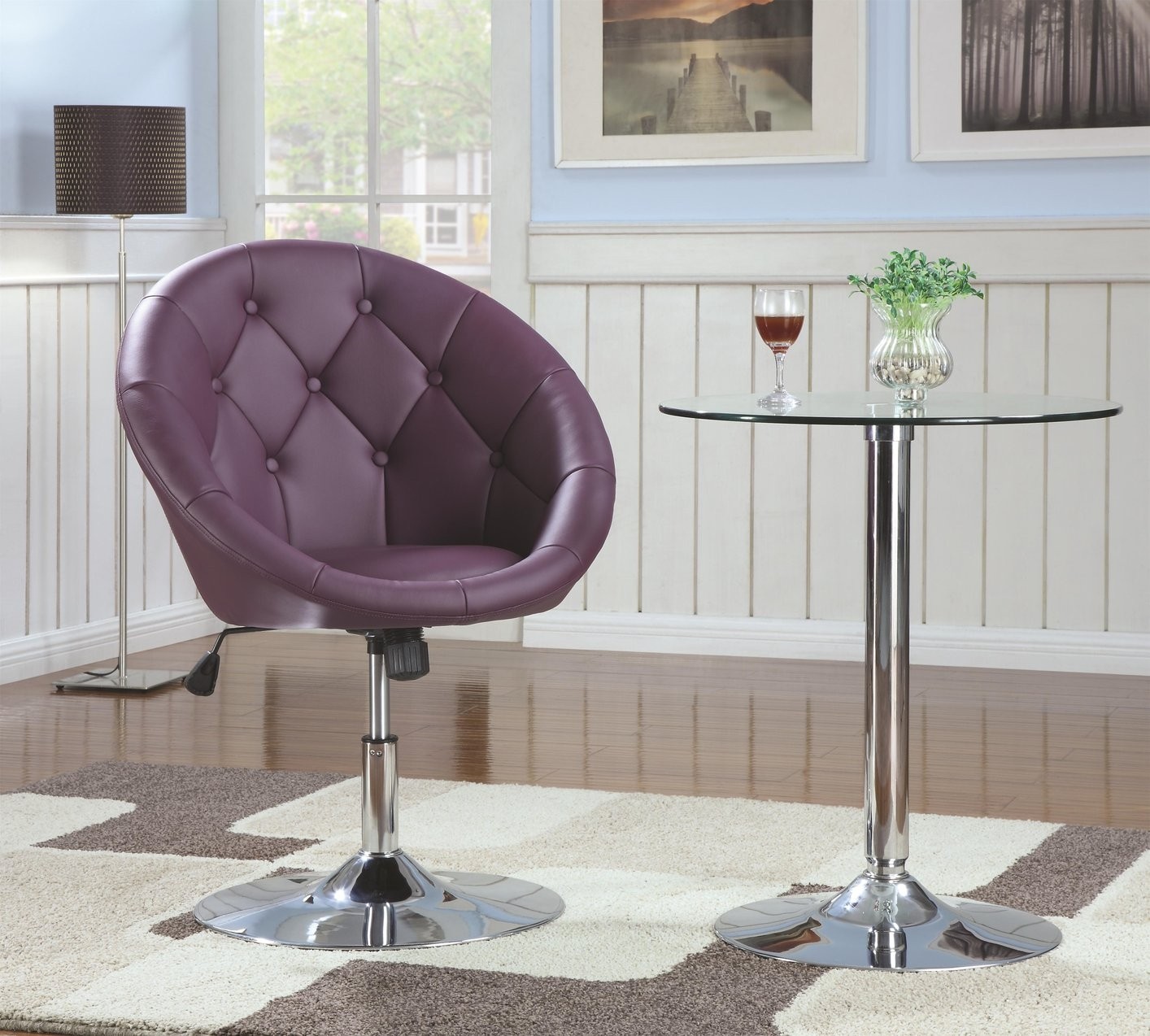 Complement your living room with this comfortable chair in contemporary style. It has a high adjust mechanism in its base. Seat is tufted, fully upholstered with leather and has tufted finish with decorative buttons.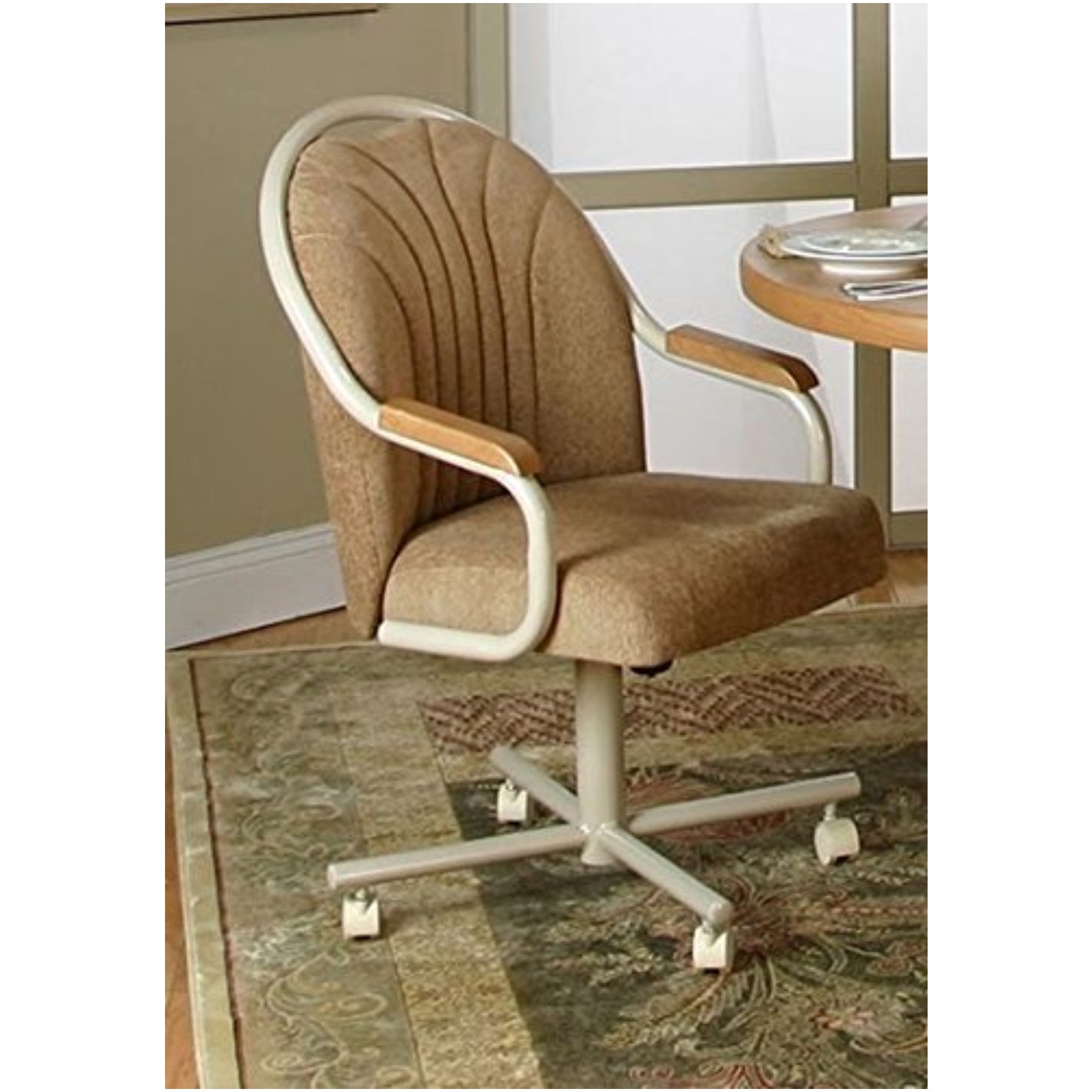 Casual Rolling Caster Dining Arm Chair with Swivel Tilt in Oak Wood ...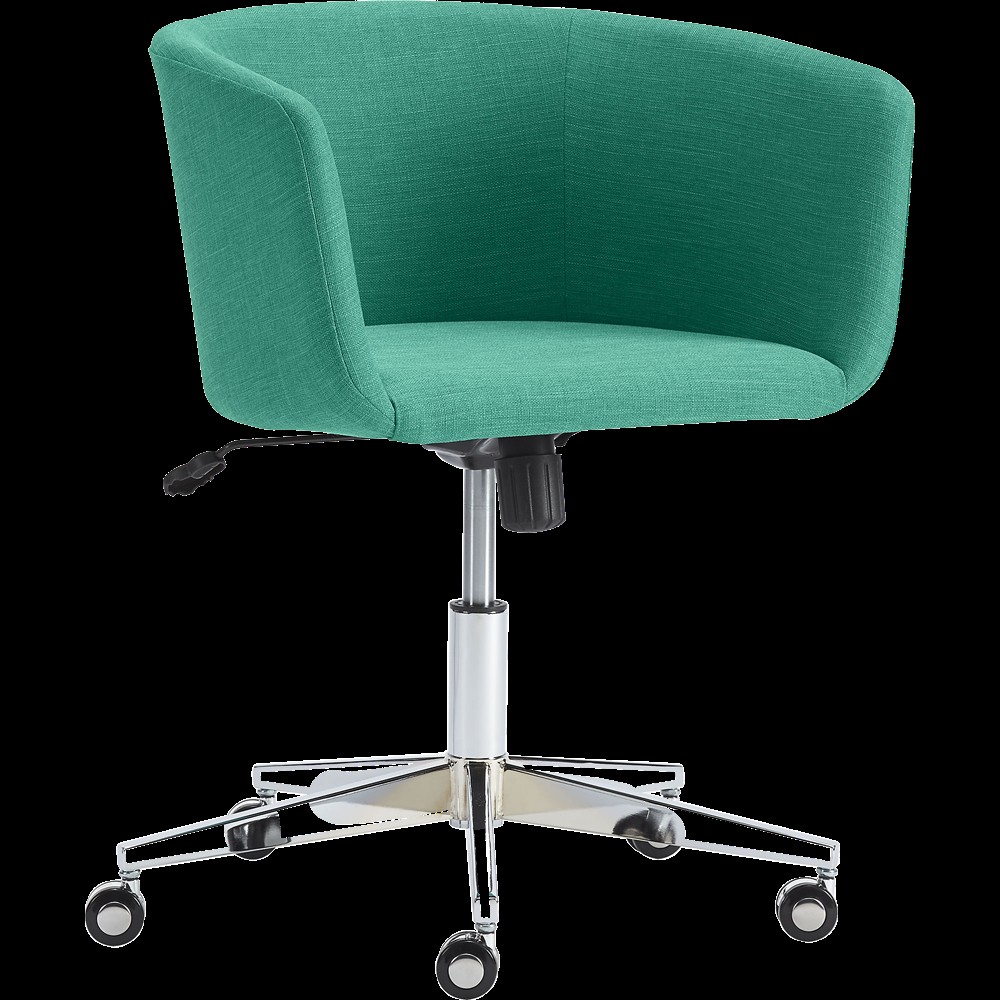 teal on wheels. With its sheltering curves and low profile, dapper swivel reworks the midcentury angle. Designed by Mark Daniel of Slate Design, this comfy seat crosses the line between business and pleasure, equally at home at the desk or dining table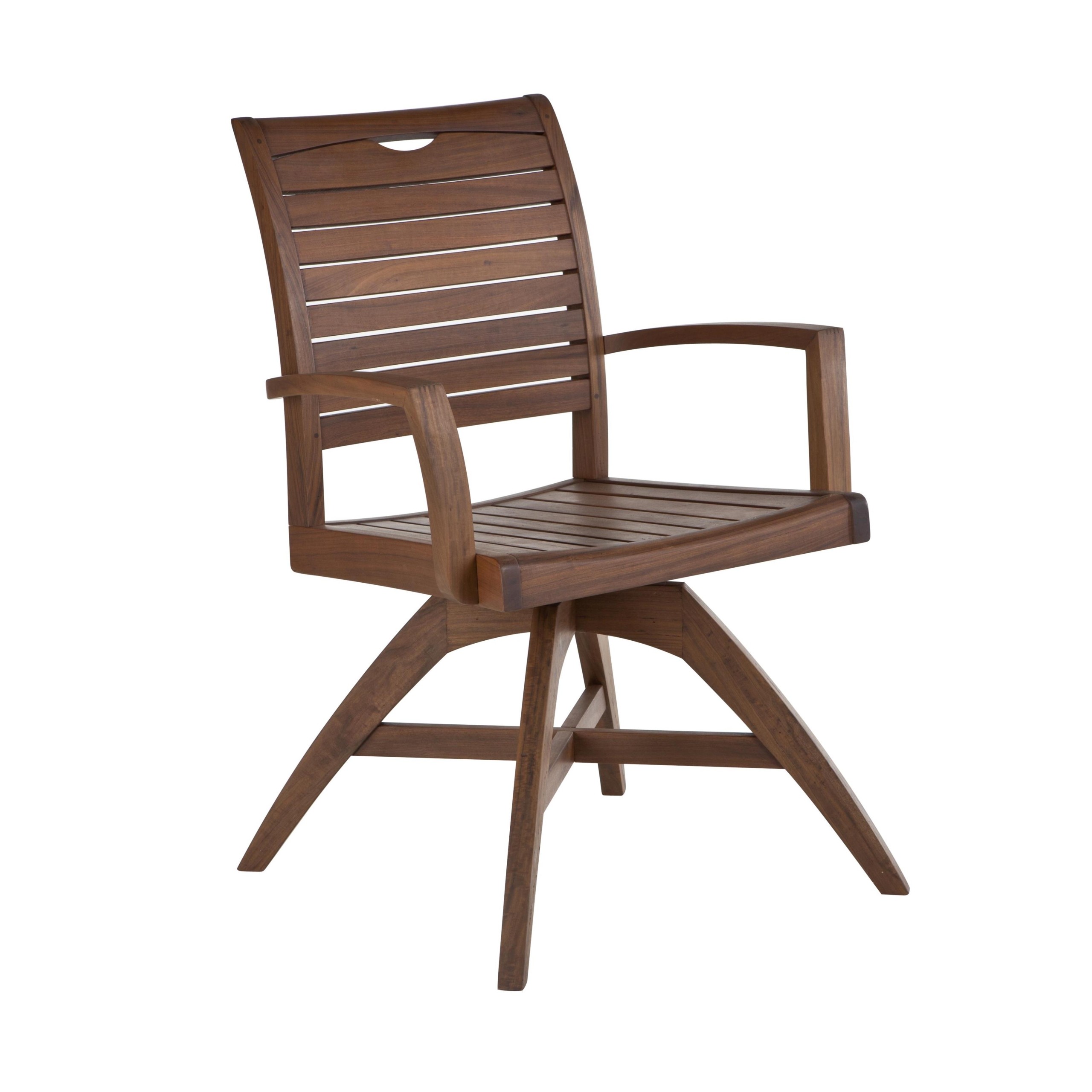 argento dining chair 1 argento side chair 1 topaz dining chair 1 ...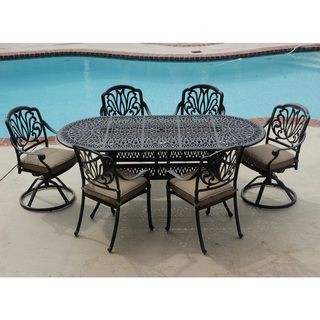 The aluminum design of the patio furniture combines solid performance and functionality. Rotating chairs and a beautiful table are phenomenal. Interesting seat covers are beautifully combined with openwork details of the backrest and table top.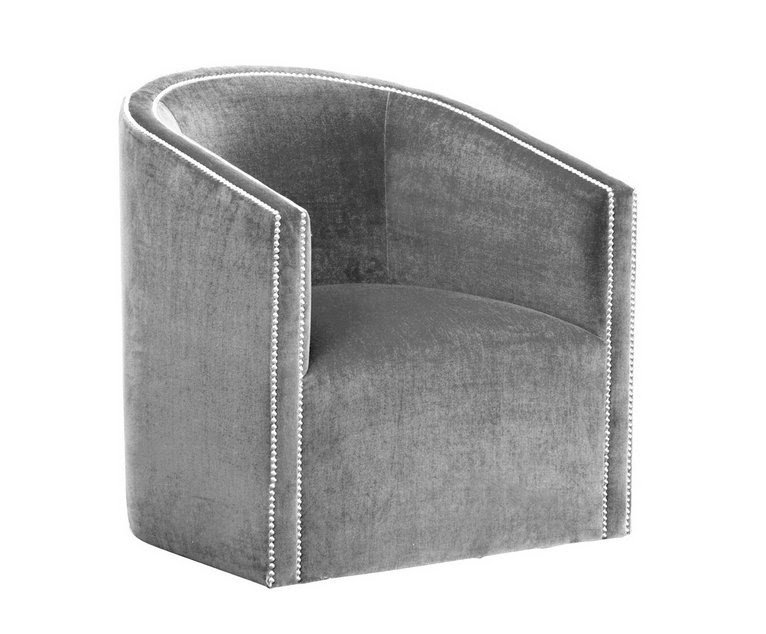 This beautiful tub chair is an exceptionally original and stylish piece of furniture. Beautifully decorated seat upholstery embellished with studs is impressive. The soft seat is extremely comfortable.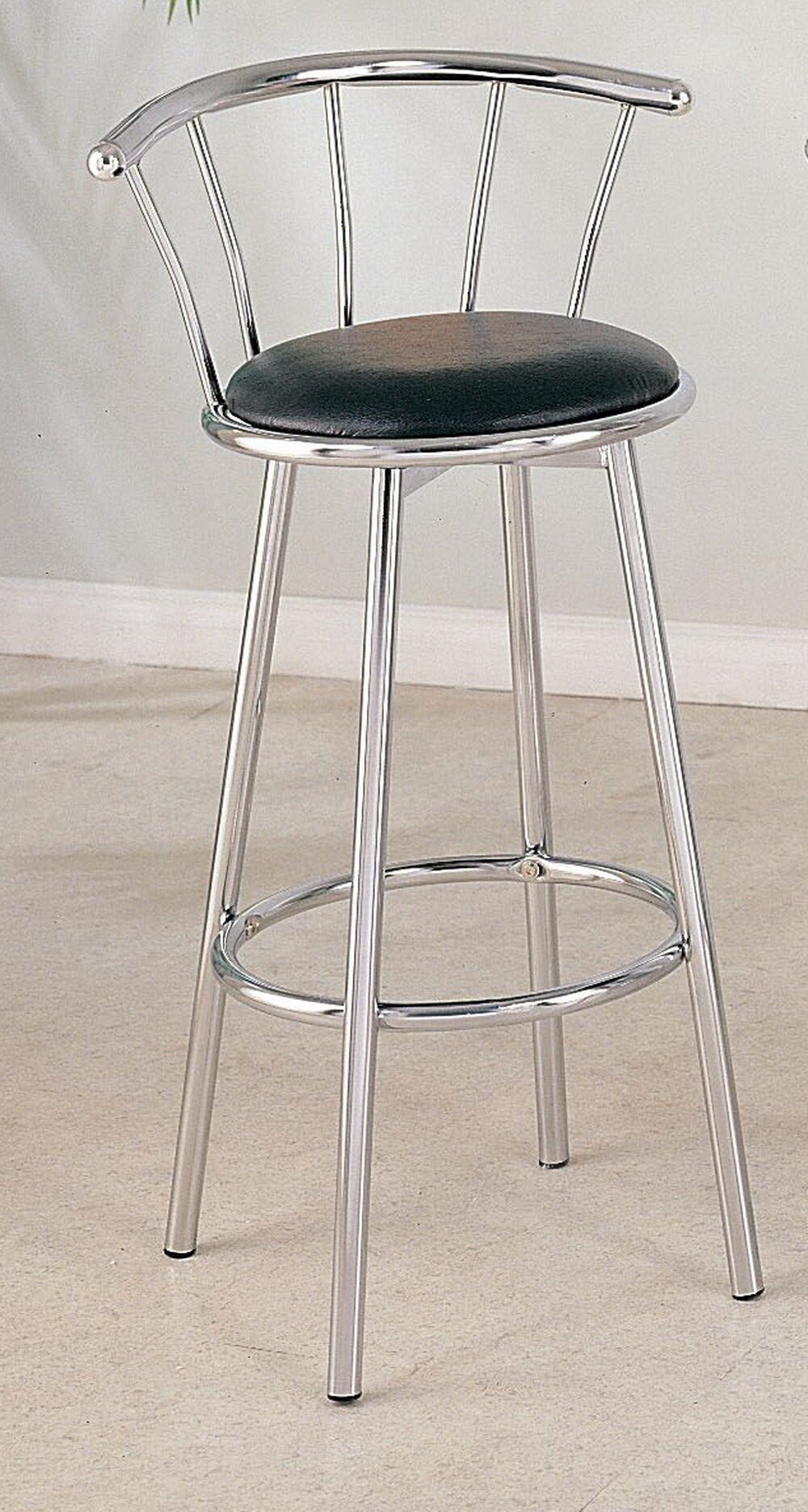 Simple, contemporary bar chair in chrome silver (for frame) and black (for PU-upholstered round seat). Very sturdy, characterized by classic form that matches most settings, it is a nice option to have in home bar.
Purple Swivel Chairs Model › Swivel Desk Chair Solid Fabric Purple ...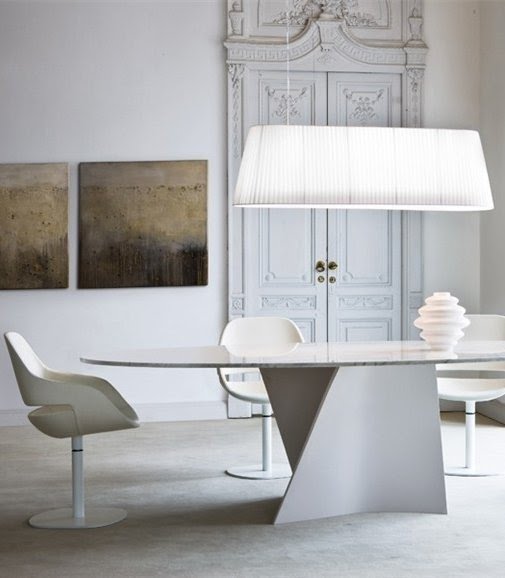 Swivel low lounge chair EVA 2269 by @Zanotta | #design Ora Ito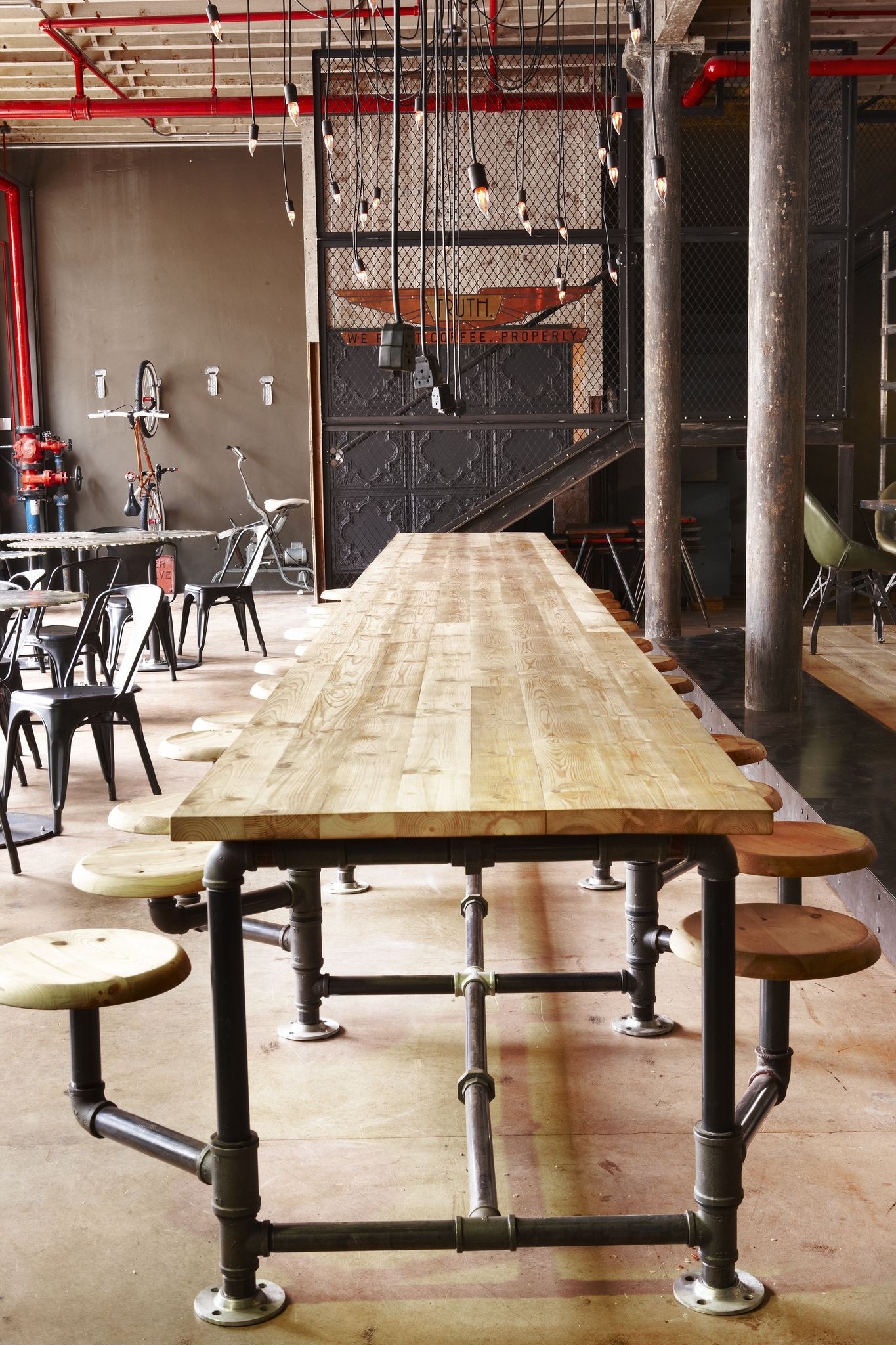 Cool family table - might be fun to do this with galvanized pipes if we do a large family table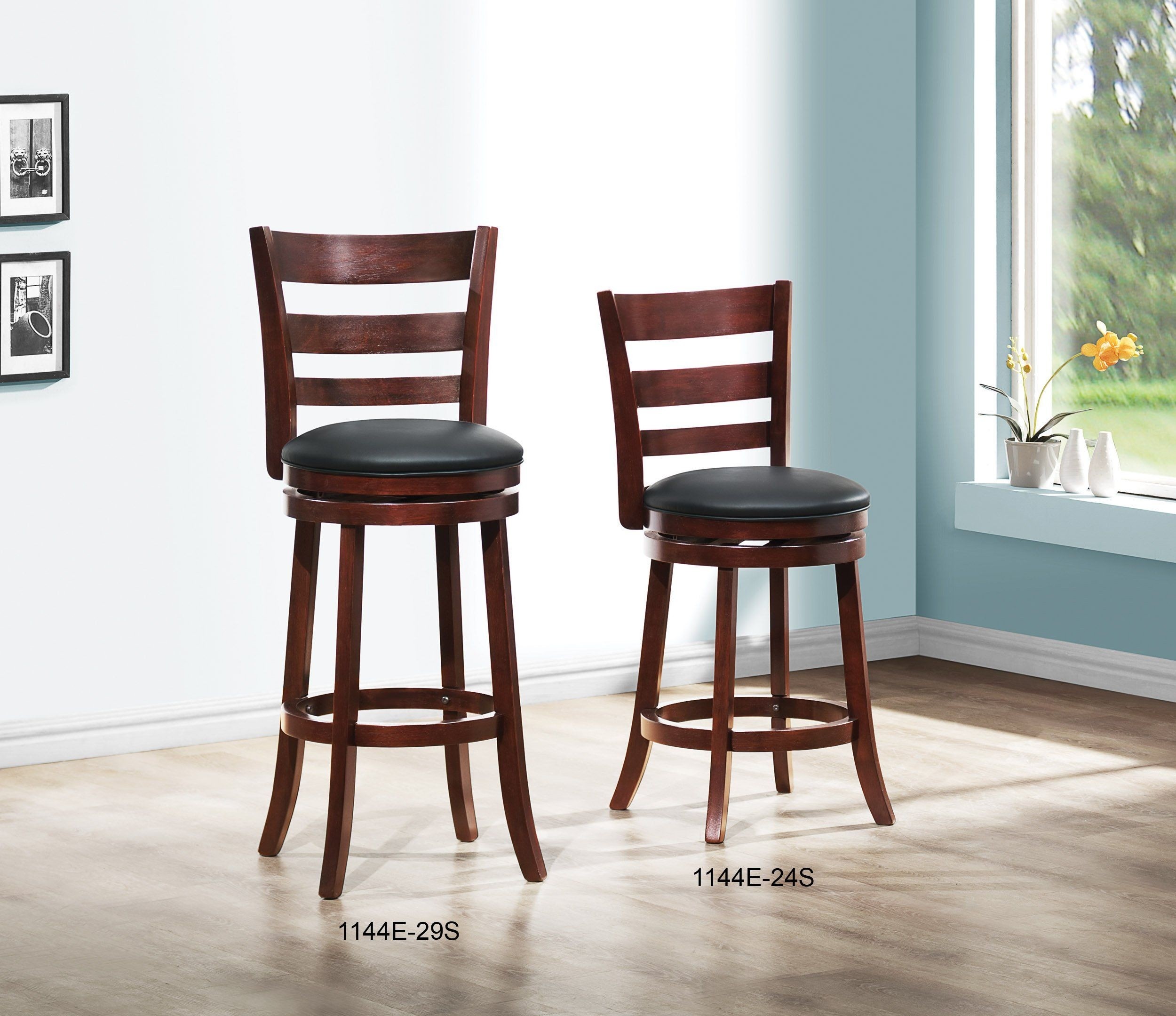 This set includes two comfortable and stylish counter height chairs. They have got a swivel function and padded seats, for enhanced comfort of use. You need to have this set.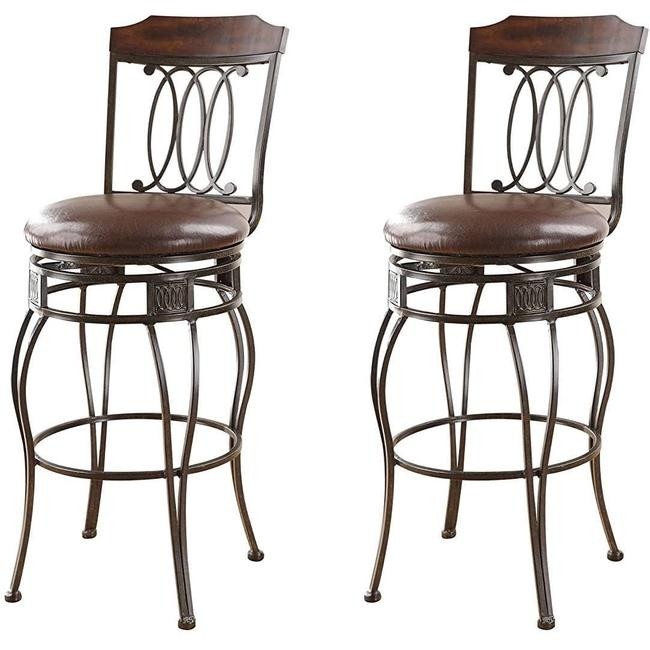 It is a set that includes two bar chairs with swivel function, metal construction and elegant design. They are perfect for classic dining room and kitchen area. You will be impressed how beautiful these chairs are.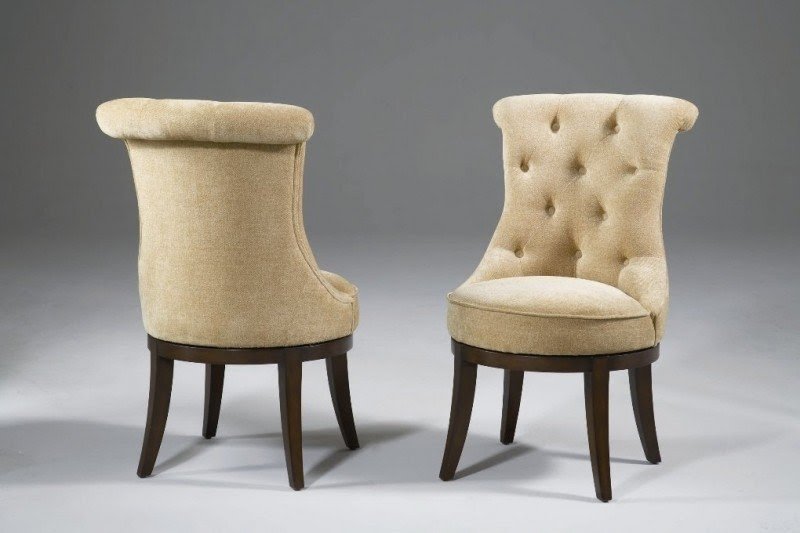 Decorator Blythe Swivel Chair