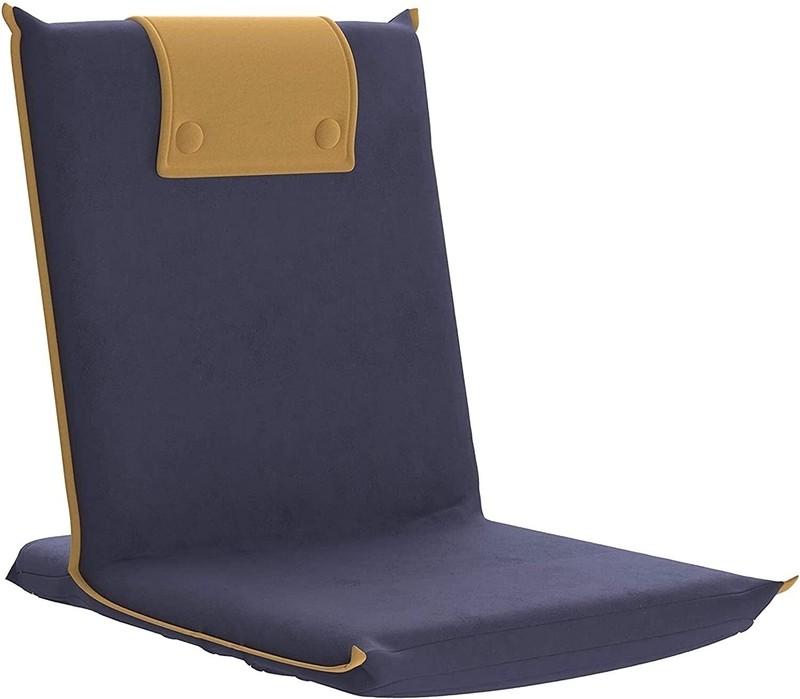 BonVIVO Easy III Floor Chair

What we like: Universal use
What we don't like: Thin padding
This foldable and easy-to-carry meditation chair with back support was designed to help you relax in any situation. It is lightweight and stylish, fitting easily into any room.
It provides good support for your upper and lower back and helps prevent slouching when meditating. Plus, it comes with five backrest reclining configurations, making it versatile and functional for meditating, watching TV, reading, gaming, or just sitting.
The padding on this meditation seat might be too thin for an extended meditation or yoga session, but with its stain-resistant polyurethane cover, it's a comfortable, sturdy chair perfect for most indoor or outdoor occasions.
$43.48 $54.79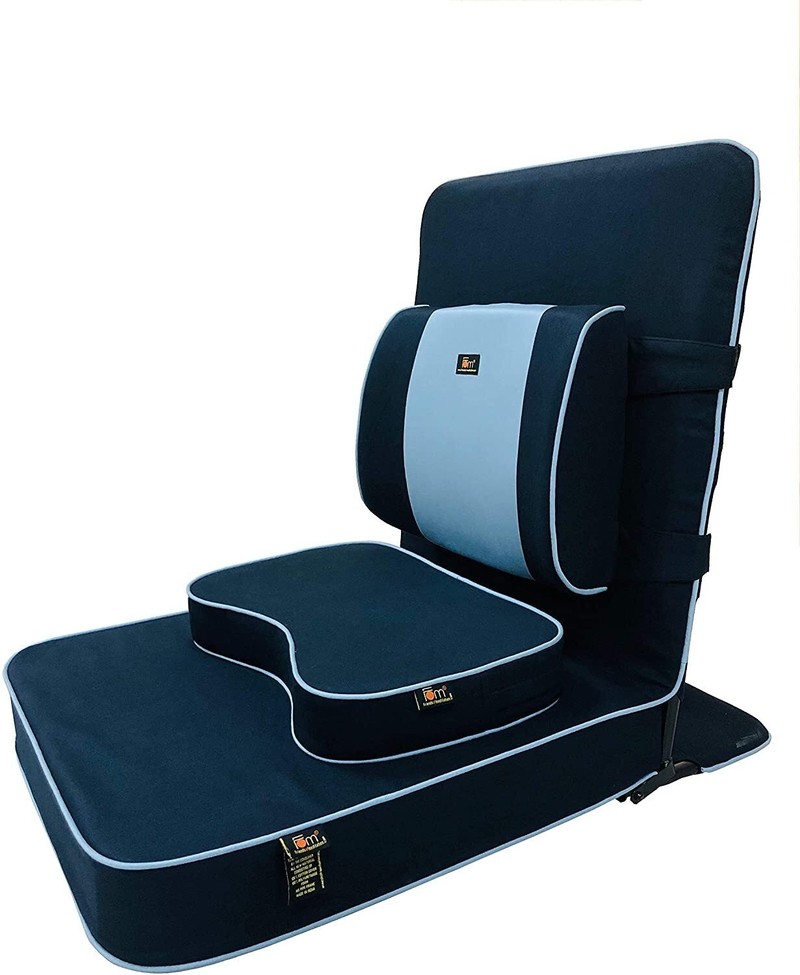 Friends of Meditation Chair

What we like: Suitable for tall people
What we don't like: No adjustable back support for lounging
Designed by a yoga instructor, this oversized chair fits people up to 6' 2", making it the best meditation chair for tall people.
It has longer leg support, making sitting with your legs crossed easier, and some additional cushioning for lumbar support. However, this chair's backrest is not very durable as it doesn't hold your weight well if you're trying to lounge.
It comes with a convenient carry case so that you can take this meditation chair to your favorite relaxation spot, and it's low maintenance with a brushed cotton zippered cover that can be removed and machine washed.
$330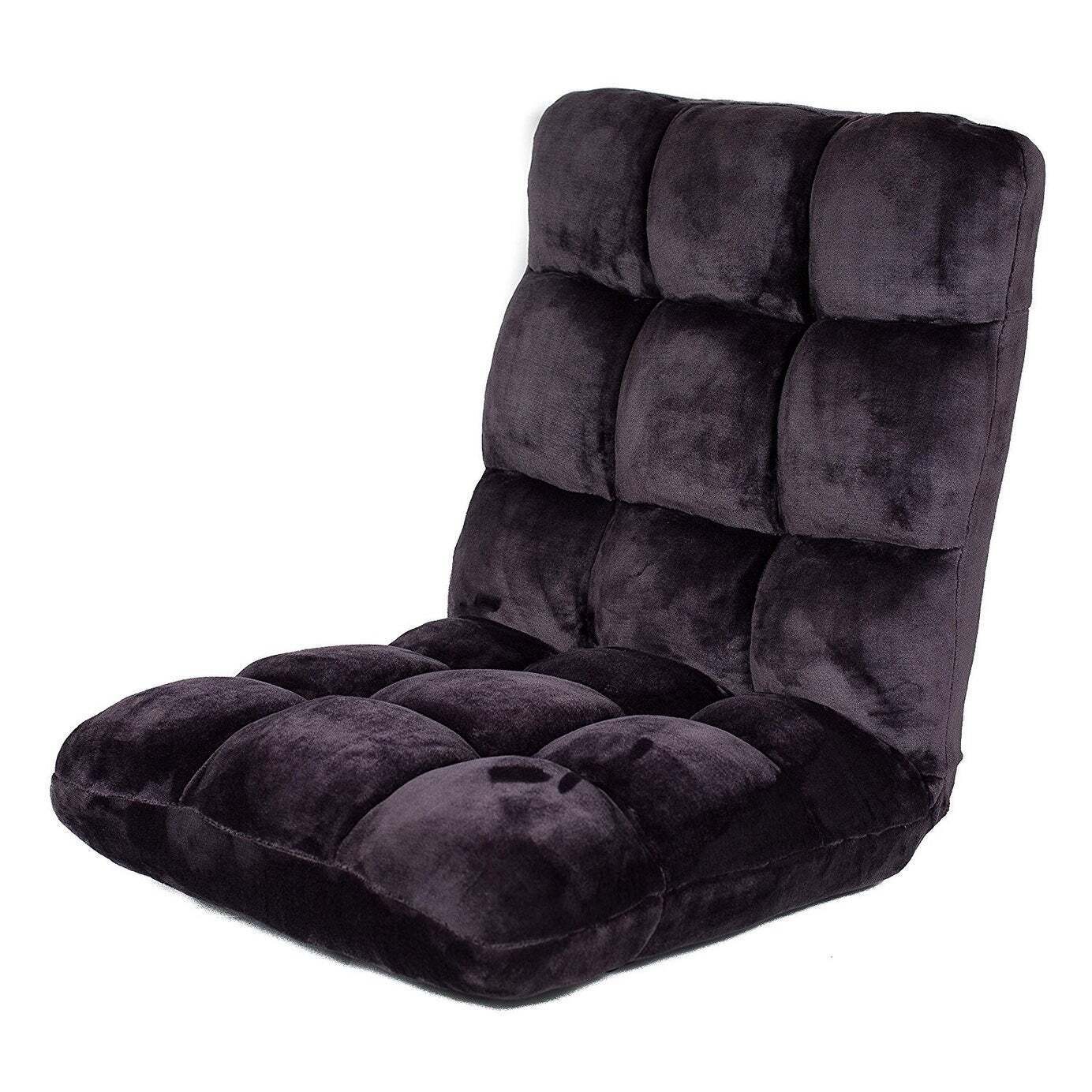 BirdRock Home Adjustable 14 Position Memory Foam Chair

What we like: High-quality memory foam
What we don't like: Not easy to carry around or store
This elegantly designed, contemporary chair is a great meditation furniture piece for any home or apartment. With good back support combined with 14 adjustable positions, this seat is not only fit for meditating but is also great for other leisure activities like gaming.
The memory foam used in this seat easily adapts to your body shape and allows you to sit comfortably for long periods. The seat is 6" thick, perfect for sitting comfortably on the floor.
Even though this meditation chair allows you to adjust to different positions, it doesn't completely fold up, making it tricky to store.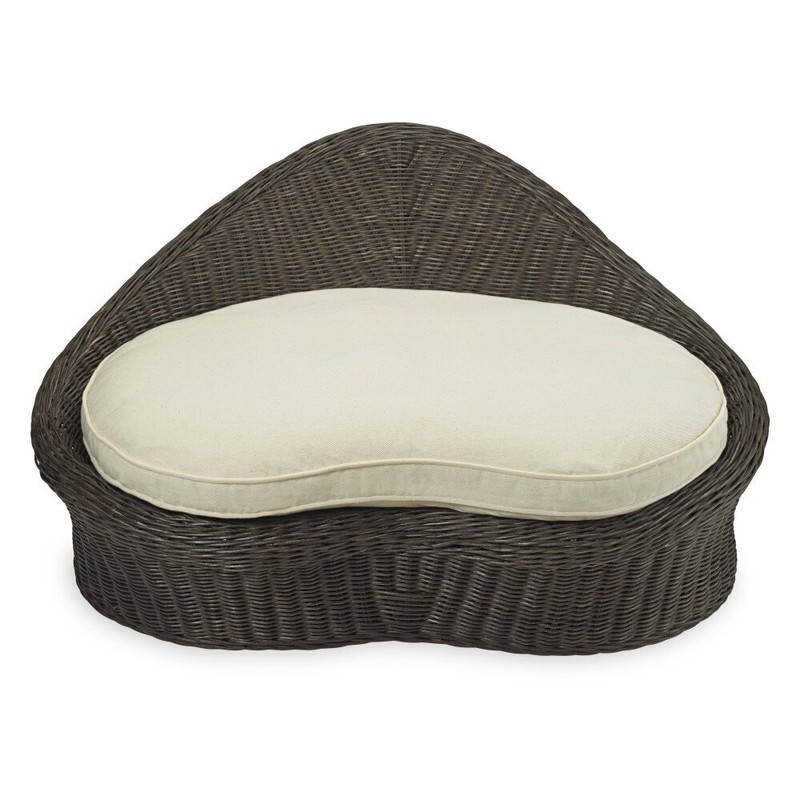 Gaiam Rattan Meditation Chair

What we like: Suitable for people of all sizes
What we don't like: High price tag
This rattan meditation chair is not only luxurious but very comfortable for meditating. Its seat cushion has a unique parabolic shape and big enough to fit larger people that might need a bit more space, making this the perfect lotus meditation chair.
The cushion cover is easily washable and filled with sustainable kapok material, so it's an eco-friendly furniture choice. The raised backrest provides ample lower back support, also making it a good fit for taller people.
The elegant and modern design of this chair, combined with the quality natural materials, makes this chair an aesthetically pleasing addition to any room in your home; however, it is much more expensive than most conventional meditation chairs.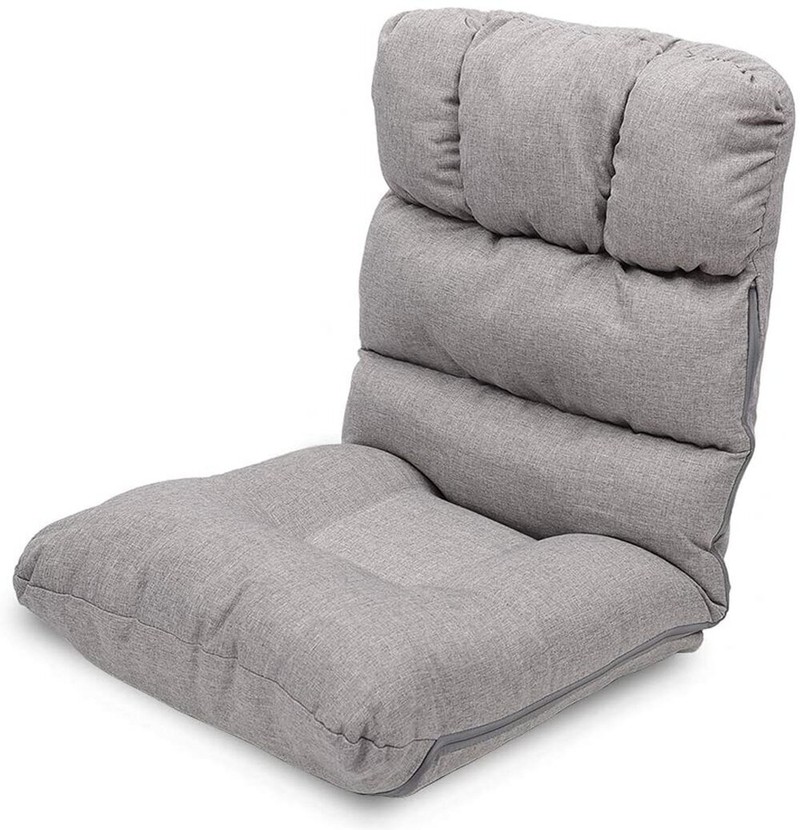 WAYTRIM Adjustable Meditation Chair

What we like: Easy to clean and maintain
What we don't like: Not great for sitting for long periods
Although not conventionally a meditation chair, this piece offers excellent back support for meditation; and it has 5 adjustable position settings, including the option to lay completely flat, which is great for stretching or savasana.
The cover is made of cotton and linen, making it easy to clean; however, it is an unsuitable outdoor meditation chair. Linen fibers tend to weaken when exposed to direct sunlight.
Another drawback of this meditation floor chair is that the filling is made of recycled cotton and not memory foam, which means that it isn't great for sitting down for long periods because the material compresses.
$75.99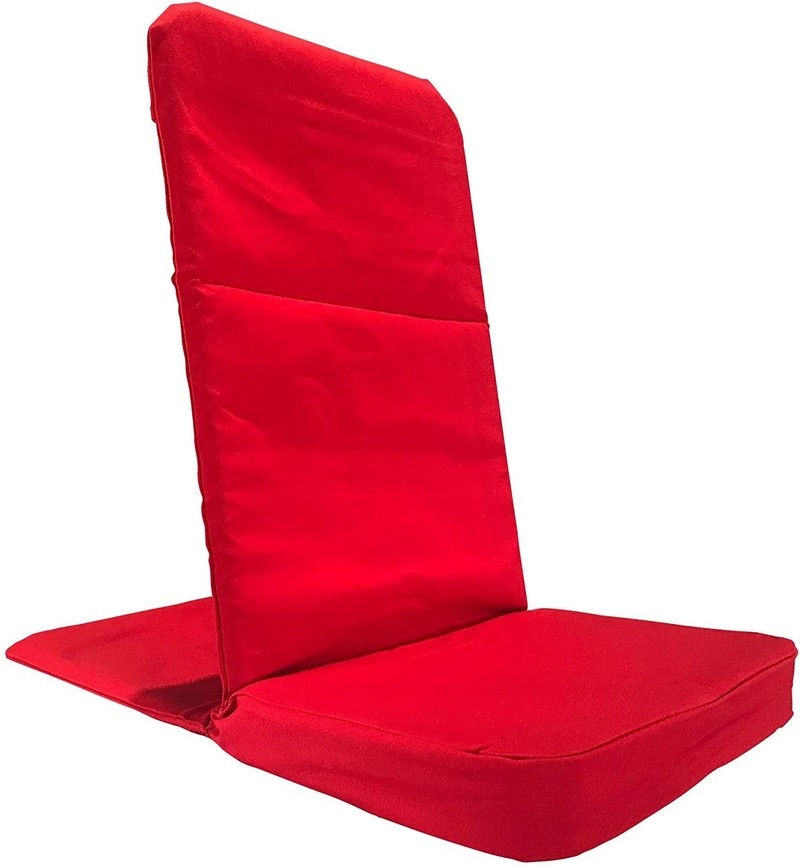 BackJack Floor Chair

What we like: Provides neck support
What we don't like: The backrest is rough
This versatile chair can be used for a variety of indoor and outdoor activities in addition to meditation, like watching TV or camping. It is extremely light and can be easily disassembled for easy transportation and storage.
If you choose it as your outdoor meditation chair, you'll find that it provides ample back support as well as a headrest for neck relief. Although this chair's sturdy steel frame might be great for your posture, it may start to feel rough and uncomfortable over longer periods.
The BackJack Chair is a very affordable portable meditation chair, and the cotton cover comes in a huge selection of stunning colors, so you are sure to find one to coordinate with your home's interior.
$43.45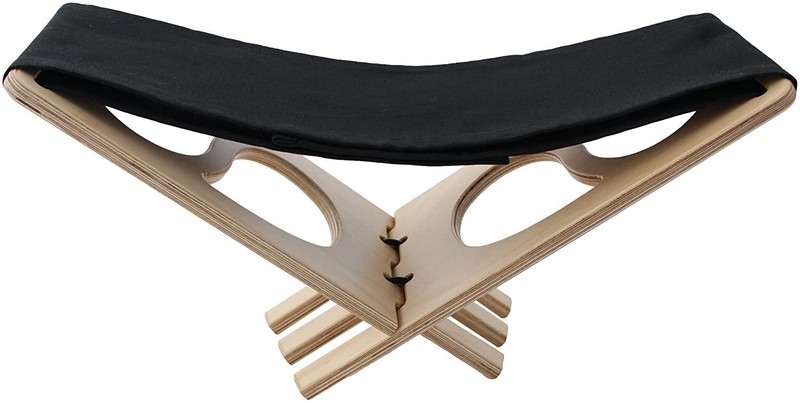 Nomad Meditation Bench

What we like: Extremely compact and lightweight
What we don't like: Not versatile for many meditation poses
This low meditation chair is one of the lightest and easiest to carry. It folds completely flat and can easily fit a suitcase so that you can take it with you when you travel.
Its hammock-style seat is adjustable to fit your needs and increase your comfort. It comes in two sizes, depending on your height and weight. The medium Nomad bench fits smaller, more flexible people, while the large option is best suited for taller, heavy-built people.
The design of this bench was created to support your body and avoid bad posture and spinal pressure, which helps you maintain your balance while performing meditation poses.
The disadvantage of this comfortable meditation chair is its lack of versatility for different meditation poses. It only works well for the Seiza (kneeling) pose.
$149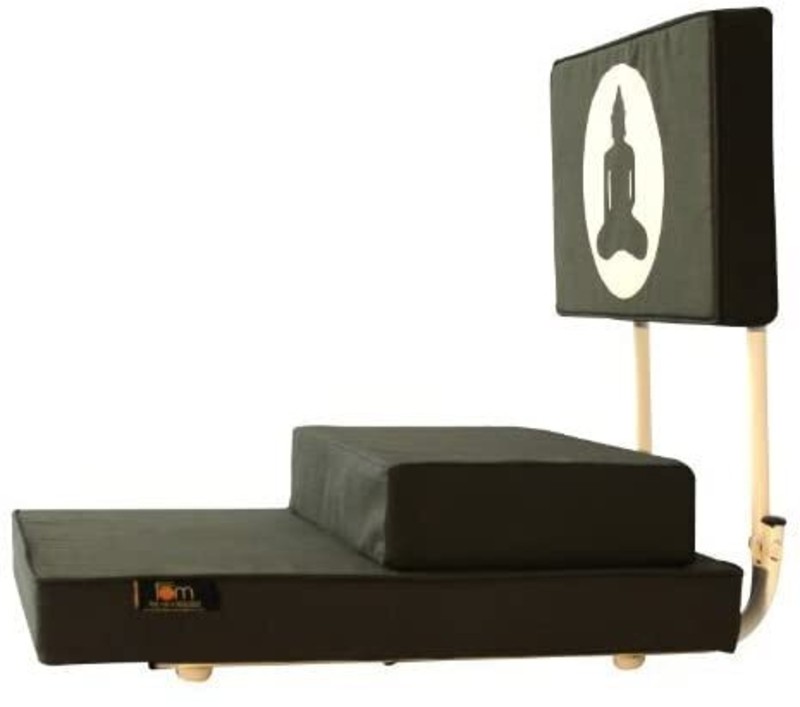 Friends of Meditation Vipassana Chair

What we like: Allows for correct meditation posture
What we don't like: Not visually appealing
This chair is designed especially for meditation practice with great back support and hip elevation for correct posture and comfort.
This meditation chair with back support has a minimalistic design. However, it's not the most visually appealing, nor does it easily coordinate with the furniture you might already own. Fortunately, as it completely folds, this chair is easy to store out-of-sight and has a carrying bar for simple transportation.
The Vipassana chair is made for meditation only and isn't multipurpose or versatile, so trying to relax or lounge in it might be uncomfortable.
$150.99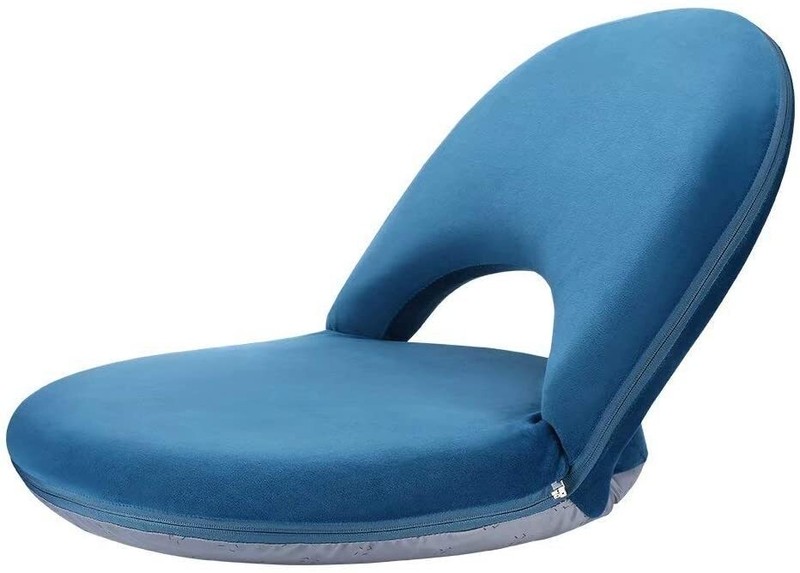 NNEWVANTE Adjustable Floor Chair

What we like: Simple but appealing design
What we don't like: Short backrest
This simple, straightforward meditation floor chair is a great option for those looking to cover basic meditation needs. It has 5 different backrest positions, from 90º to 180º, which means you can use it to lay down.
This floor chair is lightweight, washable, highly portable, and versatile, allowing you to use it for different activities, indoors and outdoors, and travel.
This ergonomic meditation seat may be unsuitable for long periods of meditation. The backrest is short, which doesn't offer any posture correction or upper back support.
$64.99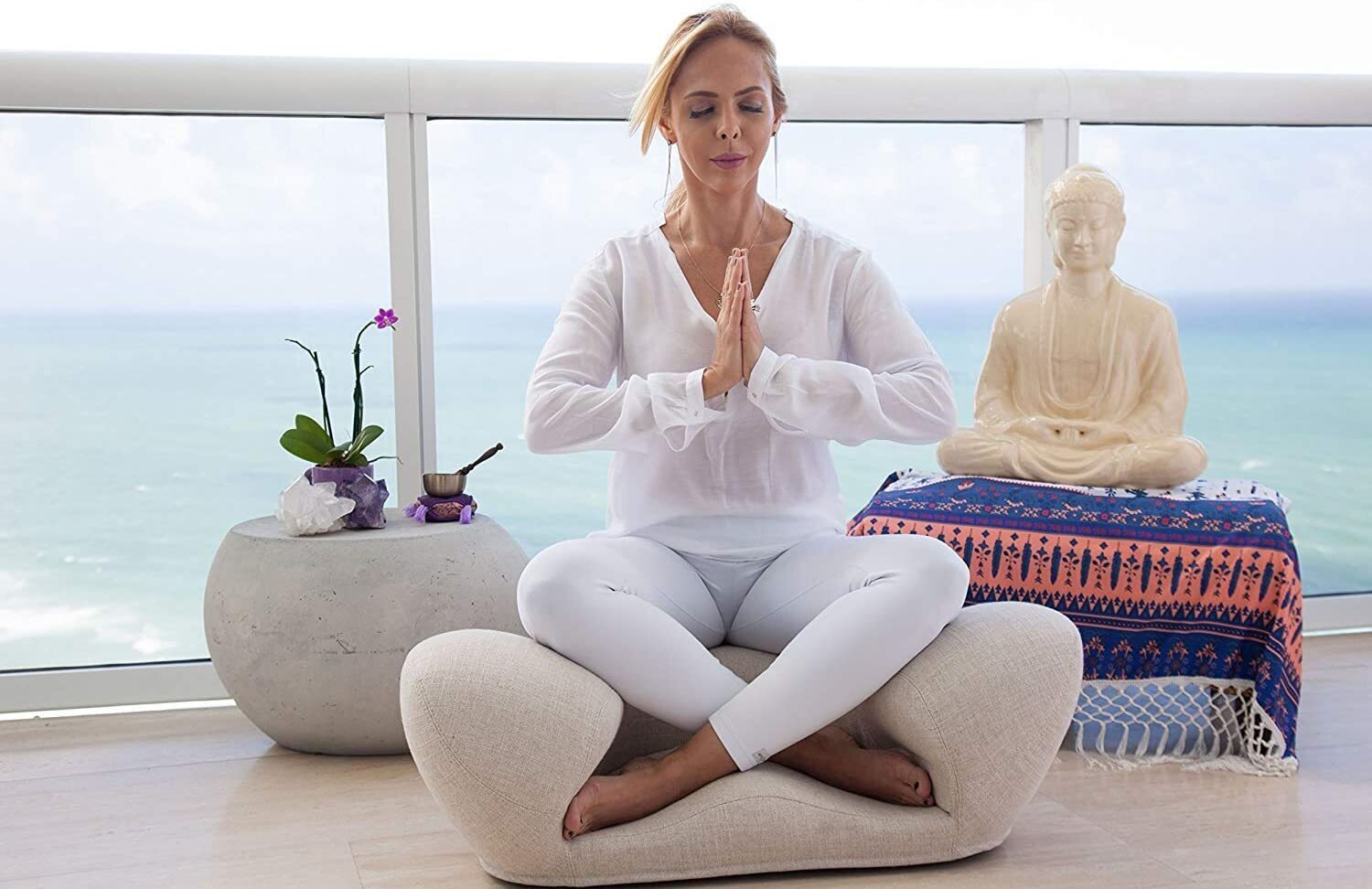 Alexia Meditation Seat

What we like: Vegan leather upholstery options
What we don't like: Design makes it hard to move around
This eye-catching meditation chair was created to promote correct spinal and chakra alignment. Its interior allows for correct weight distribution and proper support for the lower back, hips, knees, and feet when seated in Sukhasana.
The chair's unique shape might make it hard to move around, but it is lightweight, at only 15 lbs., despite its bulky appearance. The piece is made of high-quality materials, including a heavy gauge metal frame and a high-density PU foam core.
It comes in a variety of different colors that would look great with any existing furniture you own. You can choose between genuine leather or vegan leather covers for the seat.